Someone is finally stepping up to the plate and offering to turn our trash into treasure. GOT BAG introduced the world's first backpack made of ocean-impact plastic in 2018 and has grown its product into six different bags, all made from recycled ocean plastic.
Their stated mission is action, and action now. Where plastic-infested oceans have hampered the fishing economy, GOT BAG urges locals to hunt for plastic. They've teamed up with over 1,500 Indonesian fishers (35% of them women!), offering up beer money for plastic bottles.
In addition to the grassroots movement, GOT BAG is also wining and dining ocean conservation's biggest players. Partnering up with Sea Shepherd, Seaspiracy, the Pacific Marine Mammal Center, and Coral Gardners, they promise to change the world – one coral at a time.
We're all for environmental efforts that can help us travel around the world without burning it down along the way, but we can't trust anyone who puts a fancy sticker on their website. Travelers and consumers alike are ranking sustainability higher than ever before when making purchasing decisions, and companies are starting to take notice.
Many gear brands are taking half measures, vaguely greenwashing their spec sheets and pretending like they care, but very few have developed legitimate solutions. So where exactly does GOT BAG stand? That's what we're going to dissect today.
In addition to exploring their environmental pledges, we'll also tell you all about their bag's mechanical prowess. Because sustainability matters, but it's irrelevant if the gear doesn't get the job done.
This round-up will introduce you to the brand, take a closer look at their product offerings, and let you decide for yourself if their bag is worthy of a spot in your closet.
About GOT BAG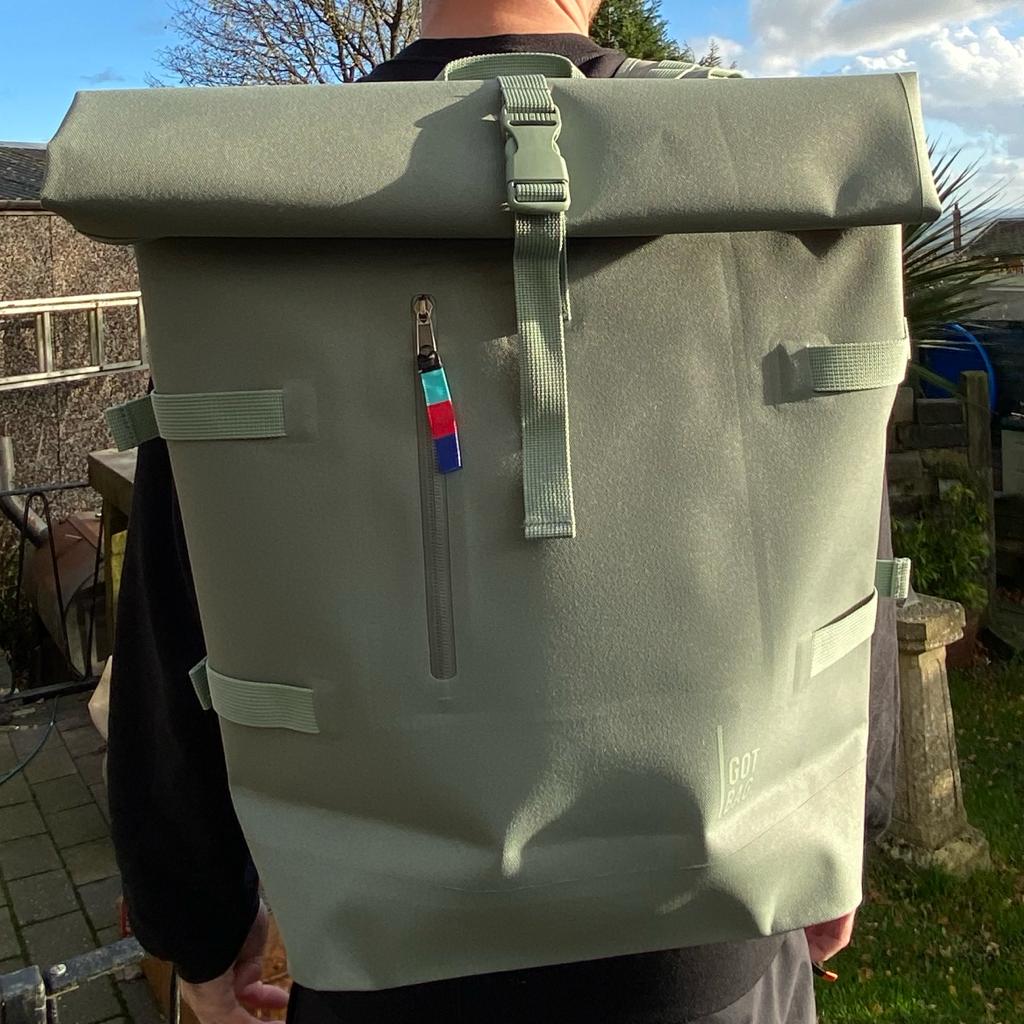 You might be asking yourself, are these same folks who brought you Got Milk? The bad news is, something had to be done with all those cows too old to act. The good news is GOT BAG's got nothing to do with it.
Or maybe you're wondering, Game of Thrones made a bag? I'm all for some old-school craftsmanship, but I highly doubt a bag modeled for the time before Christ will get the job done.
Nope, this is GOT BAG: a company dedicated to making high-quality backpacks that make a difference.
We started off skeptical of any big promises, but GOT BAG quickly won us over. It's the transparency that really did me in. GOT BAG has an abundant amount of information pertaining to its supply chain, extracurricular clean-up program, and mission on its website.
Still, nobody is perfect.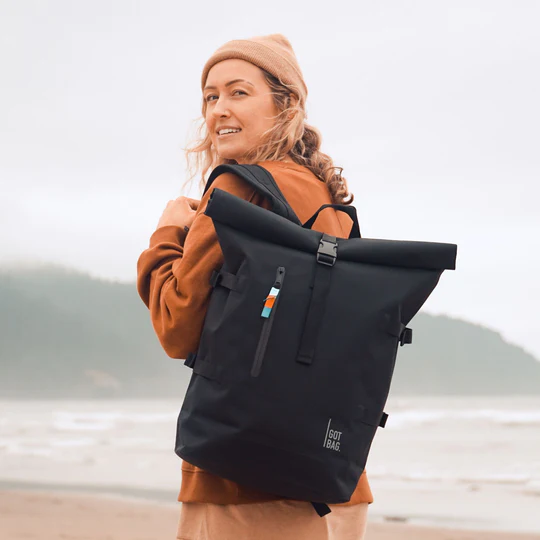 Their biggest area for improvement would be in their local wages. GOT BAG teams up with the Yayasan Rumah Ilham Foundation for the implementation and coordination of the clean-up program. This foundation advertises that it pays its fishers 800,000 IDR per month to remove the plastic that goes into the bag.
At the current exchange rate, that's about 51.8 USD per month or one-third of the cost of the Roll Top. Sure, the cost of living on the Demak coast is not the same as in New York, but sustainability demands livable wages.
GOT BAG has also answered some tough questions pertaining to their backpack composition.
In 2018, their advertisement included the incredible promise that GOT BAG's bags are made from 100% Ocean plastic. Turns out, the bag is anywhere from 59%-90% ocean plastic, and in some cases, 24% of the entire backpack is made out of non-recycled materials. This is a prime example of greenwashing, one of the worst current trends in sustainable advertising.
Still, the GOT BAG is taking conservation efforts ten steps further than most. In 2022 alone, GOT BAG was responsible for planting 10,000 mangrove trees, installing three trash booms that block river trash from hitting the sea, and expanding trash collection to cover 16 Indonesian villages.
It's the corporate equivalent of giving your vegan friend a hard time for flying occasionally: when you tell the world you are committed to serving it sustainability, everything you do is inspected under a microscope. At least they are trying something.
The bottom line is that this company cares about the environment, and while they're still figuring things out, they have helped remove 1,385,988 lbs of ocean-impact plastic in less than a decade. Environmentally sound travel gear is more important than ever.

Do You Want to Travel FOREVER??
Pop your email in below to get a FREE copy of 'How to Travel the World on $10 a Day!'.
The Full GOT BAG Product Range Tested and Reviewed
Now that we understand the stakes, let's look at the specs. We've covered the company's missions, partnerships, and conservation efforts. This section is all about backpack performance. The GOT BAG ethos is all about tackling plastic pollution, and the final step of that is producing a high-quality product that won't quickly wind up in a landfill.
SPECS
Price: 159
Volume (L): 31
Best Use: All-rounder
You don't have to ride a bike to work to take advantage of a roll-top backpack. This loose style has distinct advantages that come to play, and GOT BAG does a great job leaning into the niche. For instance, this bag sports an interesting texture that feels like packing your gear in a sailcloth.
It's rough to touch, but it does a great job keeping out the rain – emanating an independent contractor vibe. One sneaky, tri-colored front zipper adds an exclamation point to the blue-collar backpack. It's the only splash of color on the otherwise monotone exterior.
Monotone doesn't necessarily mean black. There are over 25 different colors to choose from, so you're bound to find one that matches your raincoat. The bag is a classic take on a roll-top style that stays relevant without undue environmental impact.
Volume and Access
Roll top openings and 31 liters of storage is a dangerous combination. In this case, it's good to live dangerously. The bag has key pockets and zippers that help improve access. You'll need to do your part to keep the cavernous storage from turning into a black hole.
Inside, the recycled plastic put on quite a show. There's a solid, removable laptop compartment that helps this bag get ready for a long day's work.
Aesthetic
One man's trash makes a really striking backpack. No matter which color you choose, there's a certain faded quality to the natural materials that help finish off the look without sticking out of the crowd.
Best Uses
The bag can take a beating and handle a meeting, so you can take it to work no matter where the office is. Roll top backpacks, especially one's this size, make for great grocery bags. You can start your day compact to zip through traffic and head home with supper, all with the same bag.
SPECS
Price: 149
Volume (L): 21
Best Use: Bike commuting
Unlike light beers, this roll-top light doesn't sacrifice flavor to save calories. 31 liters makes for a mighty deep cave for all your belongings to live in, so GOT BAG whipped up another option. The Roll Top Light shaves some weight and bulk while still bringing plenty of storage for day-to-day use.
It's essentially the same model as the OG roll top that saves you $10 and 10 liters. Its minute stature also fits different sets of collarbones. The bag saves space largely in the shoulder and chest region, resulting in a rectangular fit that can sometimes look like a drybag – and store like one too.
Tough recycled plastic bends and flexes to get the most out of 21-26 liters. Still, because of the roll top finish, this bag will store a bit closer to 21 Liters than you might expect. This isn't the sort of bag you can stuff to the brim. If you can't roll the top over once or (preferably) twice, all the hardcore protection in the world won't be able to stop water from falling in the gap. All in all, this is a great, small recycled backpack.
Volume and Access
This bag does a great job walking the line. It's got enough in the tank to get you through a grand day out while staying capable of sneaking through singletrack. The one small exterior zipper is an accessibility game-changer. There are plenty of sizes to store your phone, keys, wallet, and a book or two.
While this pocket can come in handy, it is also the only part of the bag within reach of wandering hands. You can keep valuables underneath the roll-top opening and take them with you anywhere, thanks to the removable laptop compartment with a few pockets up its sleeve.
Aesthetic
You'll find fewer available colorways than its larger counterpart, but you've still got 16 glorious options. This bag's got a slimmer shape than the larger option. The main difference that creates is a bit more of a T-shape to the roll-top opening.
Best Uses
Remarkably, GOT BAG was able to cut 10 liters off the larger backpack and still keep hold of a removable laptop compartment. Sneaky details like that make this roll-top backpack a great carry-on choice or daily carry.
The Roll Top Light also kept all the carrying comforts of the larger backpack. You'll enjoy the same padding, adjustability, and sternum strap that help the bag stay locked into place. Given the backpacks size and weather resistance, GOT BAG crafted a powerhouse of a messenger bag.
SPECS
Price: 89
Volume (L): 11
Best Use: Class to class
This amphibious backpack marks GOT BAG's entrance onto the more traditional backpack scene, bringing its great weather-resistant outer layer with it. The PVC recycled plastic works well with the seamed zippers to keep water out in a way that most backpacks can only dream of.
This day pack is GOT BAG's smallest model. Both its maximum packing size and price point drop significantly from the roll top options, but the Day Pack makes the most of what it has. There is enough room for a 13-inch laptop and a wide inner pocket system, as well as GOT BAG's signature exterior zippered pocket.
It works great alongside a larger piece of luggage, even coming with two passthrough straps. Two separate hand loops on top help you hold on tight, and because of the durable outer shell, you can really toss this thing around without stressing the exterior.
Volume and Access
The volume is quite low, but the square shape helps a few textbooks and laptops fit together. The main loss compared to GOT BAG's other models is the removable laptop compartment, but this bag is small enough to go anywhere that sleeve can. And designers still found space for an interior laptop compartment, which is an anomaly for bags in this size range.
Aesthetic
The GOT BAG ethos is saving the world, and their strategy is playing with colors. The Daypack comes in several brighter colorways than the company's other options, most specifically Jellyfish. This purply brightness helps the current find you and float you through your days as one of the most flashy models on the entire website.
While this day bag shines brightest, it still keeps the same monotone experience that GOT BAG has employed across the board. That means this daily carry fits with almost any look in your closet.
Best Uses
Only eleven liters of storage disqualifies this backpack from a lot of use cases. However, it helps it excel in one specific scenario: when you don't have to commute very far. It's a great choice for walking to class or biking around the neighborhood. It might even be just enough to bring a spare of gym clothes and a laptop to the office.
The best present of all… is CONVENIENCE!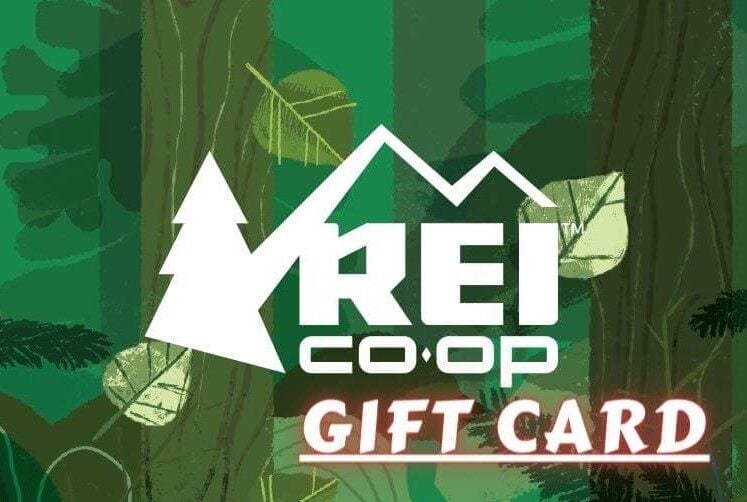 Now, you could spend a fat chunk of $$$ on the WRONG present for someone. Wrong size hiking boots, wrong fit backpack, wrong shape sleeping bag… As any adventurer will tell you, gear is a personal choice.
So give the adventurer in your life the gift of convenience: buy them an REI Co-op gift card! REI is The Broke Backpacker's retailer of choice for ALL things outdoors, and an REI gift card is the perfect present you can buy from them. And then you won't have to keep the receipt. 😉
Buy on REI!
SPECS
Price: 109
Volume (L): 14
Best Use: Half-day bag
If you don't roll on the sabbath, have we got a bag for you. Taking things down a notch from GOT BAG's flagship model, this zippered backpack stores the same with two clutch differences: not only does this bag do away with the roll-top style, but it also brings to the party a secret back pocket that keeps valuables stuck to your back.
That means this bag comes with two external pockets instead of the one we've grown accustomed to from GOT BAG. Inside, the company could reduce the size of this backpack without getting rid of convenience. A 13-inch laptop compartment adds an extra splash to storage capability.
While a zipper can't quite hold its own against a roll-top opening regarding water resistance, this backpack is no slouch. The recycled exterior and seamed seal will help keep your gear dry through a surprise rain shower.
Volume and Access
It's not a roll top, but it's not quite like a traditional backpack, either. The top keeps a straight line to mimic the feel of a roll-top opening, with no folding necessary. The rigid opening makes it slightly inconvenient to dig through your bag and find the chapstick, but at only 14 liters, there's little chance of things getting lost in the cracks.
The real highlight of The No!RollTop is the quick access provided by the back pocket. This pocket should be standard on every backpack in the market, but for now, it works as this particular model's greatest selling point.
Aesthetic
This backpack can sometimes feel like a large, sling-strap-less tote bag. The straps don't allow multiple carrying styles, but the light maximum packed weight means you'll have no trouble dragging this bag around with one hand.
Best Uses
Its size can qualify it as a personal item on some more flexible airlines but don't be fooled, it's a backpack. You could fit a change of clothes and an extra battery or two along with the entertainment options on long flights and loop the pack through larger luggage to simplify your travel day.
SPECS
Price: 49
Volume (L): 1
Best Use: Phone, wallet, keys
We round out our list with GOT BAG's smallest and most environmentally friendly option. The Hip Bag is made out of 71% ocean-impact plastic and only 14% non-recycled products, scoring several percentage points higher than any other bag discussed today.
All that ocean plastic coalesces in a two-pocket pack that slips snugly over one shoulder and keeps things close to the chest. For those few items that need to stay even closer, the second pocket is a hidden zipper on the body-facing side of the bag.
Despite having incredibly high amounts of recycled content, this hip bag is also one of the most waterproof options in the business. The largest cracks are in the zippers, so the bag is not quite submersible, but you can confidently strap it above a muddy butt on a rainy bike ride, and it'll look as good as it does at an interview.
Volume and Access
This hip bag is on the small end of storage options. You can force a kindle in there, but it will be a tight squeeze. Many other tablets, and maybe even an iPhone 14 Pro Max, will have similar or larger dimensions than this bag.
So it's tiny, but with everything it can store, access won't get much easier. Secret back pockets and roomy main compartments provide a space for tickets, passes, and grasses.
Aesthetic
GOT BAG does a great job bringing color to their hip bags without giving off a drug-dealer-at-a-music-festival vibe. Sticking with a monotone black look will help your hip bag stay out of sight, but you have plenty of choices.
12 colors, including the iconically bright jellyfish, are available if you'd rather your hip bag stick out. Other than your color choice, there's not a whole lot going on with this hip sling. It's a perfect companion for minimalist styles and puts it's name up there with some of our other favorite sling bags.
Best Uses
This is a great bag for your essentials, the few things you'll never leave the house without. It's got plenty of space for AirPods, snacks, and spare change, too. While a lot of bags can hold those essentials, you won't find many options better at keeping things dry.
Your hip belt is bound to get caught in the rain with you eventually. Water can sneak into pockets and shut down electronics, but this bag will outlast a surprise shower or two.

Our GREATEST Travel Secrets…
Pop your email here & get the original Broke Backpacker Bible for FREE.
Final Thoughts
If a few of those options might work for you, head to the GOT BAG backpack guide, a step-by-step quiz that will pair you up with your perfect backpack. Their bags run the gambit of sizes, but they're all held together by a few core beliefs.
Most importantly, they're made up of the same rough recycled exterior. The only fabric that makes up the shell of these bags is 600D recycled polyester yarns sourced from GOT BAG's own cleanup efforts.
Each one will offer best-in-class water protection as long as you don't overstuff the roll top. The backpacks are so water resistant that the Sea Shepard's hands-on teams chose the company to protect their gear on marine missions.
GOT BAGs have ended up on the backs of dinghies in all sorts of conservation movements. Check for special editions and bags that work with GOT BAG's partners to take efforts a step further. Some of the backpack models we discussed today can come with a coral adoption or a donation to sea conservation efforts at no extra cost to you.
For the final splash of peace of mind, each bag is protected by a two-year warranty, which is the same amount of time it takes GOT BAG affiliates to remove over half a million plastic bottles from the ocean.
---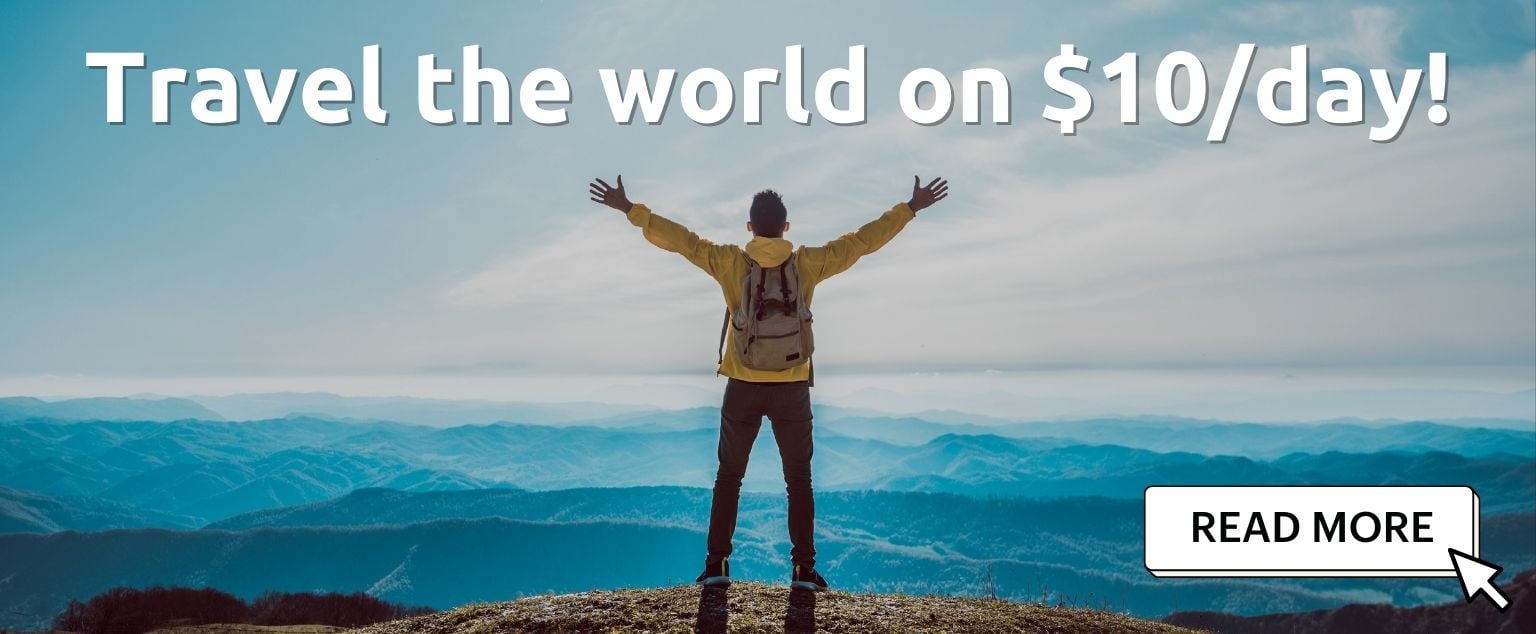 And for transparency's sake, please know that some of the links in our content are affiliate links. That means that if you book your accommodation, buy your gear, or sort your insurance through our link, we earn a small commission (at no extra cost to you). That said, we only link to the gear we trust and never recommend services we don't believe are up to scratch. Again, thank you!