Welcome to the United Kingdom. From the jagged cliffs of Cornwall to the historic Cotswolds and the peaceful Lake District, this bountiful country is full of places to discover. It's no wonder it has been the inspiration for historic poets, legendary authors, and famous filmmakers over the years.
There are some awesome holiday rentals in the UK that let you explore all of these places from a comfortable base. Whether you wish to visit the dynamic cities or head out to the picturesque countryside, you'll have plenty of accommodation to choose from.
Large gatherings of families and friends might prefer a small-town setting or a rural scene. If that's more your thing, the dramatic Yorkshire coastline or the quaint Cotswolds stone villages will tickle your fancy.
Adventure seekers and those after a bit of solitude will enjoy the rugged landscapes in Devon or the Lake District. Here, holiday goers will be spoilt for choice with accommodation ranging from luxurious country estates to charming studio cottages and historical B&Bs.
Quick Answer: These are the Top 5 Holiday Rentals in UK
Overall Best Value Holiday Rentals in UK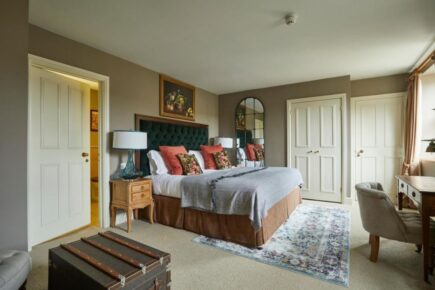 Overall Best Value Holiday Rentals in UK
Picturesque B&B with Bar and Restaurant
> $$$
> 2 Guests
> Luxurious bedrooms with clawfoot bathtubs and four-poster beds
> In the center of town in Corsham
Best Budget Holiday Rentals in UK
Best Budget Holiday Rentals in UK
Quaint 1 Bed Cottage with New Interiors
> $
> 2 Guests
> Spacious self-catering home with large deck
> In a quaint Cotswold village in Chippenham
Best Holiday Rentals for Couples in UK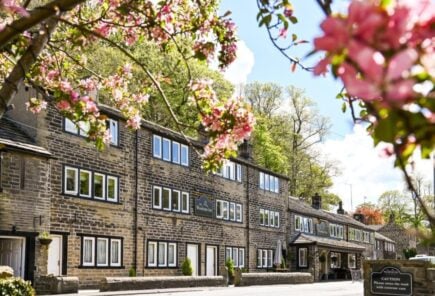 Best Holiday Rentals for Couples in UK
Cozy Inn with Up-Scale Restaurant
> $$
> 2 Guests
> Access to a gourmet in-house restaurant
> Located on the high street of Kirkburton
Best Holiday Rentals for Families in UK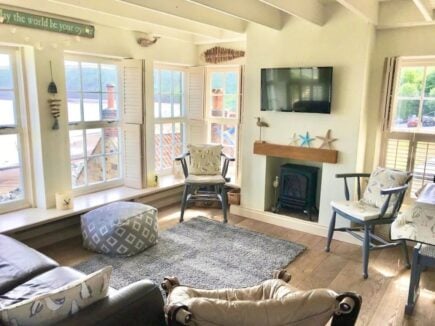 Best Holiday Rentals for Families in UK
Coastal-Themed 3 Bed Cottage on Beach
> $$
> 6 Guests
> Charming and cozy coastal home with ocean views
> Located in the heart of Saltburn-by-the-Sea
Over-the-Top Luxury Holiday Rentals in UK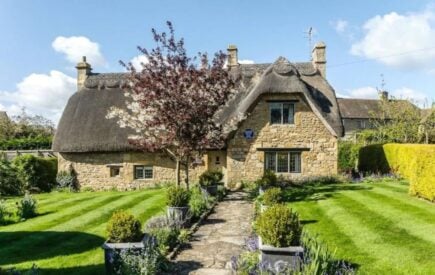 Over-the-Top Luxury Holiday Rentals in UK
Restored 2 Bed Stone Cottage
> $$$
> 4 Guests
> Old stone and thatch cottage fitted with luxurious furniture
> In the heart of Old Chipping Campden
Types of Accommodation in The UK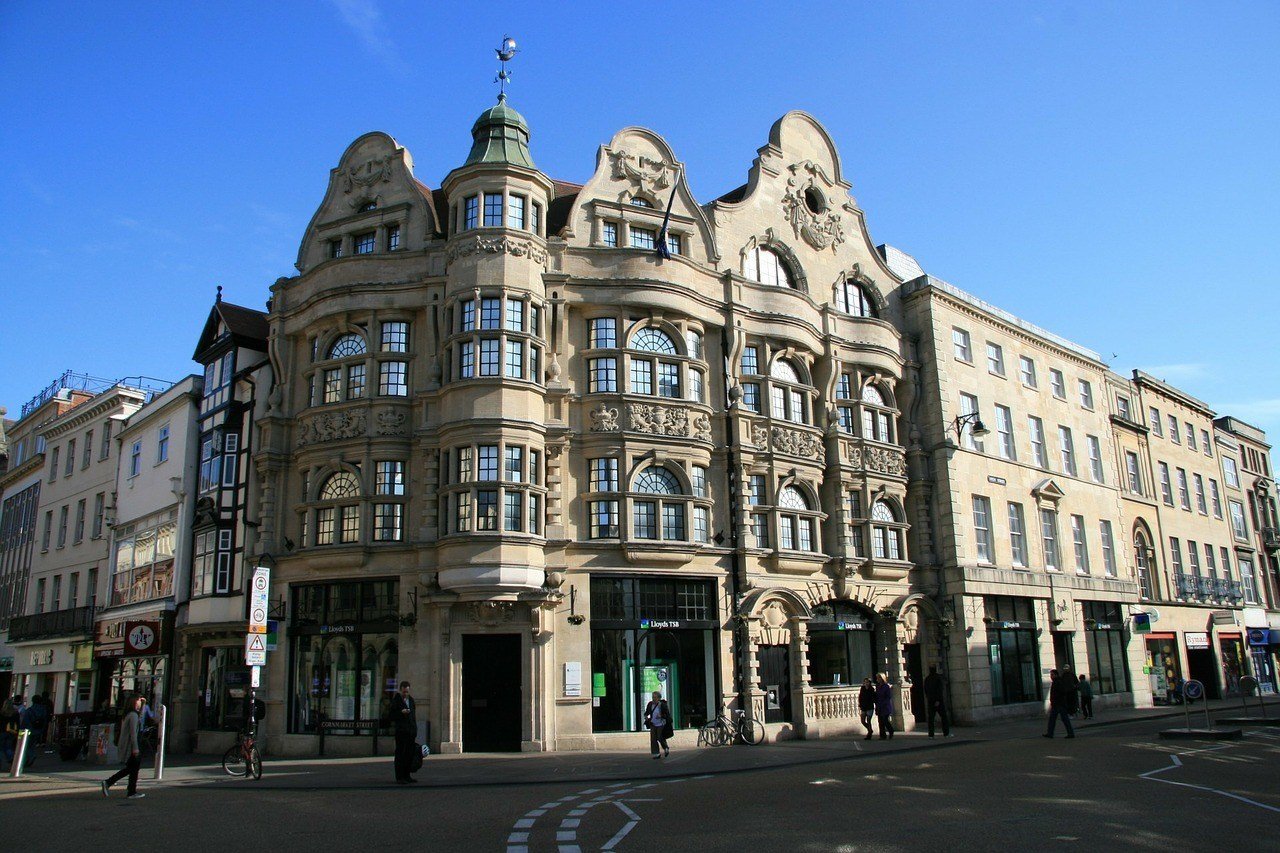 Bed and Breakfasts (B&Bs) and Guest Houses
Across Scotland, Wales, and Northern Ireland, England, the UK is almost overrun with B&Bs, inns, and boutique hotels. So much so, that you can rely on coming across at least one of these in almost every rural village or town you pass through.
With private rooms, shared amenities, and breakfast included in the rate, B&Bs and guest houses are a great spot for couples and honeymooners. Enjoy the peace and quiet of your private room without worrying about preparing your own food, and make use of shared swimming pools, lounges, and games rooms.
Usually priced a bit higher than self-catering options, these rentals are also a convenient option for weekend visitors or those just passing through.
Countryside Estates and Cottages
The British countryside might just be one of the most picturesque areas on our travel radars. Suitable at any time of year, there's nothing as relaxing as staying at a self-catering holiday rental in the UK's expansive rolling countryside hills.
This countryside is scattered with remote estates and cottages. You'll find most estates on large plots of land in secluded areas, while cottages are more often found near small rural towns and villages. Depending on their size, these homes can sleep many guests, making them a great option for large families and groups.
With enchanting views, landscaped gardens and stunning refurbished interiors, you can't go wrong with estates or cottages. Choose a rental with a yard and outdoor pool for the summertime or opt for a cosy cottage with a wood-burning fireplace for a winter vacation.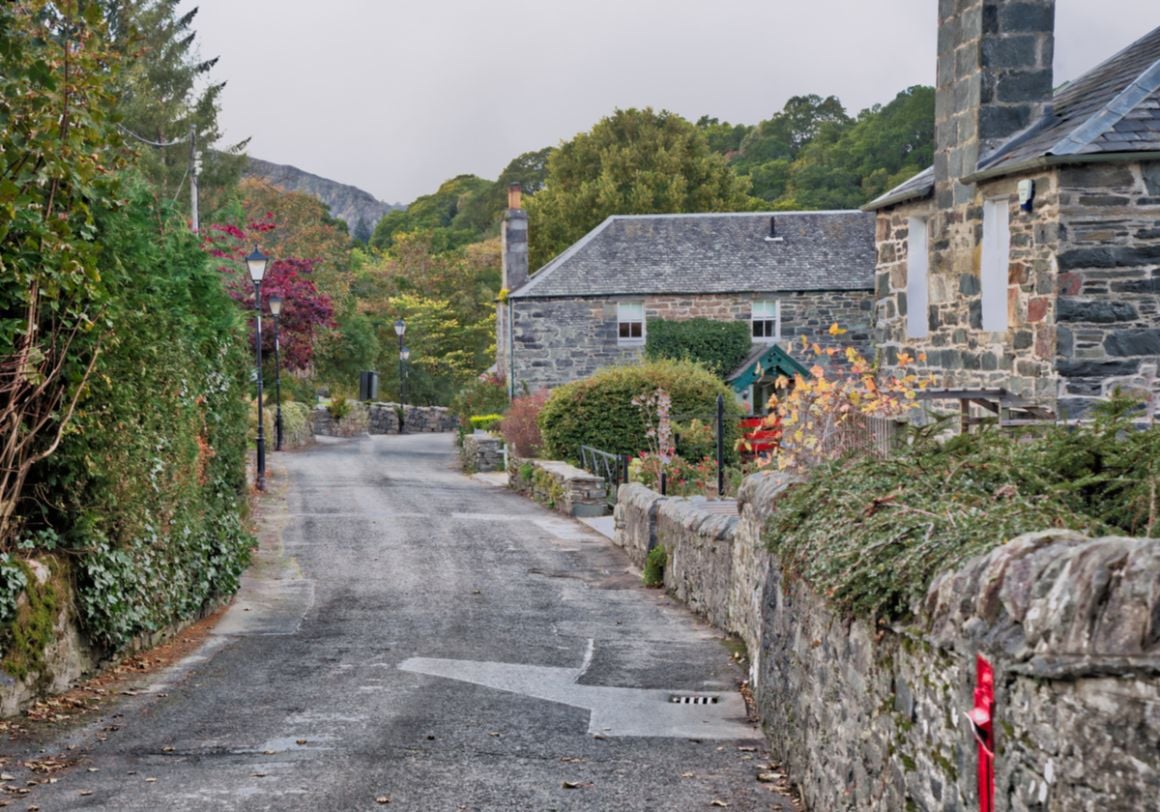 City Condos and Townhouses
If a cosmopolitan city is what you're after, then you're also in luck. The UK is dotted with some of the most lively cities in Europe. From London to Manchester, Glasgow City, York, and Cardiff, the UK's top cities are lined with rows upon rows of townhouses and condos.
You can find high-rise condos or penthouses to rent for a good view, but the best thing about heritage-built cities is that they are low-rise. This means that even in a public apartment block, you will always have your own space and often a private road entrance, giving each home a much more authentic and personal atmosphere.
These city escapes are usually modest and small, making them ideal for party-lovers, small families, and groups of friends.
Top 20 Holiday Rentals in The UK
Now, let's check out the 20 best holiday rentals in the UK.Whether you're after an adventurous holiday or a relaxing seaside retreat, we've got you covered.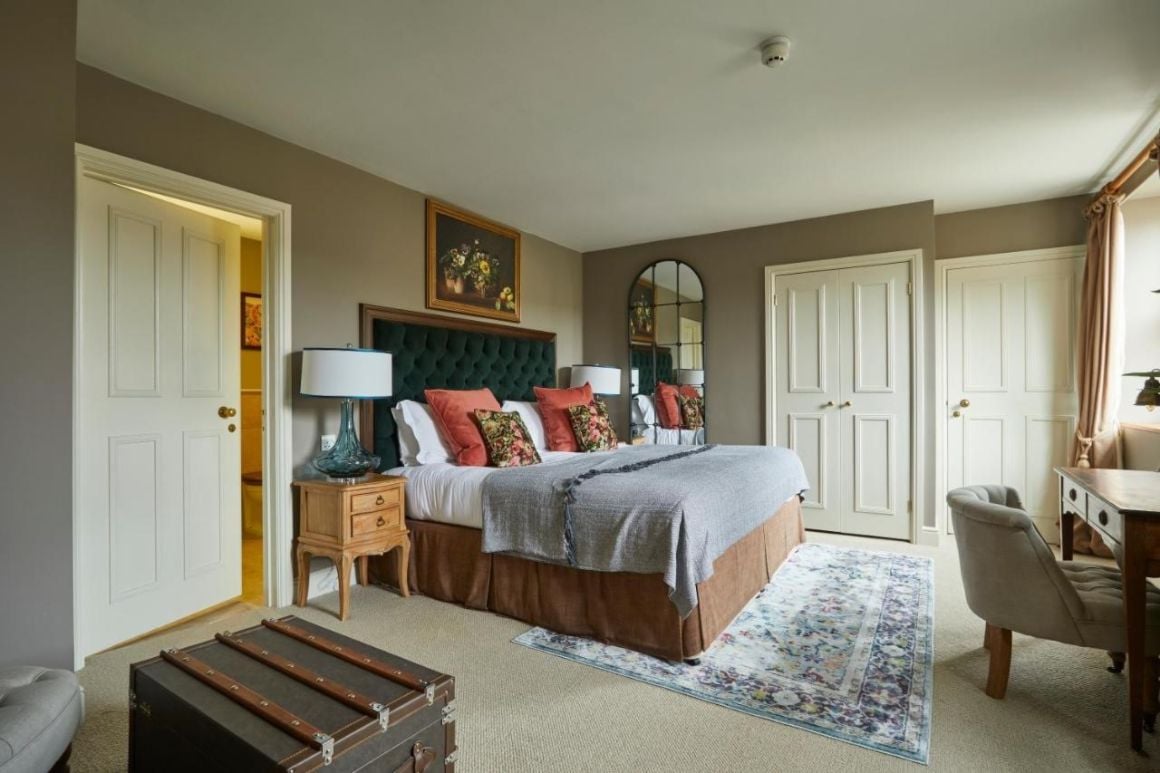 $$$
Centre of town in Corsham
2 Guests
Luxurious bedrooms with clawfoot bathtubs
With the perfect combination of luxury, style, and location, this gorgeous Georgian coaching inn is our overall favourite vacation rental in the UK. Each of the 19 guest rooms is unique. Clawfoot bathtubs, regal beds, and bespoke furniture give each room exclusive character and charm.
Aside from the luxuriously beautiful rooms, the inn prides itself on its food. With locally sourced produce from nearby farms, the in-house restaurant is one not to be missed.
$
In a quaint Cotswold village in Chippenham
2 Guests
Spacious home with large deck
If you're prepared to search, you won't struggle to find beautiful spots to rent for an affordable price. This one-bedroom cottage is a converted stable block and is one of the coolest places to stay in the Cotswolds. While the building looks unassuming from the outside, the interiors are contemporary, cosy, and stylish.
Enjoy the wood-burning fireplace in the open-concept living space while you relax on the cushy furniture. And, you'll get to enjoy it even more knowing you're paying a fraction of what you'd expect to pay for such a beautiful holiday home in the UK.
$$$
On the River Tweed on the Scottish Border
2 Guests
Romantic castle with ancient royal history
Feast your eyes on this exquisite historic property in Scotland. Located a ten-minute walk from the charming town of Peebles on the River Tweed, this castle actually used to be the home of Mary Queen of Scots! You'll feel like royalty yourself in this ancient castle, which has been restored to keep the authenticity of the old property alive.
Each room features classic furniture with a combination of antique and contemporary touches. Soft lighting, as well as the warm glow of the wood fire, create a romantic atmosphere perfect for a couple's getaway.
$$$
In the heart of Old Chipping Campden
4 Guests
Old stone and thatch cottage with luxurious interior
Those with a little more in the budget should check out this luxurious holiday rental in the UK. Stroll up the cobblestone pathway and take in the beautiful old-world charm of the old cottage, which comes complete with a hidden front door.
As you enter the home, you'll be greeted with freshly painted walls, exposed beam ceilings, and original hardwood flooring. Neutral tones, luxurious cashmere blankets and linen furniture fill the living area, which has a wood-burning fireplace in the centre. With another fireplace in the kitchen, you'll be kept toasty warm during winter months!
The upstairs bedrooms are elegantly decorated using relaxing colours and intricate wallpapers. This is one of those cosy spots that you just won't want to leave on a cold day.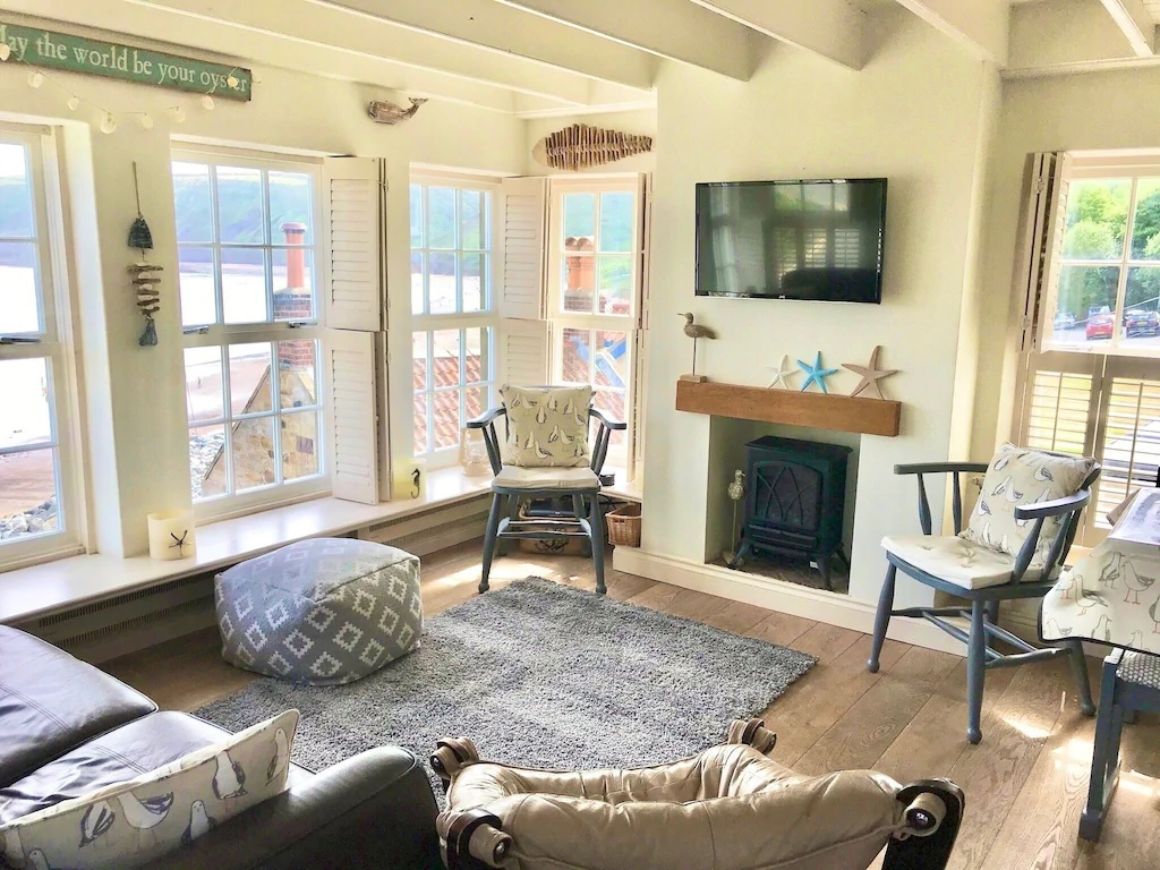 $$
In the heart of Saltburn-by-the-Sea
6 Guests
Charming and cosy home with ocean views
If you're looking for a beach holiday rental in the UK, you're in the right place. With sweeping ocean views and only a few minutes from the beach, cafes, and pubs, this stunning home is a top spot for a family break by the sea.
The old stone exterior invites tons of character into the cottage, which is furnished with trendy contemporary interiors. To match its surroundings, the home is filled with coastal-themed trinkets, fabrics, and art pieces.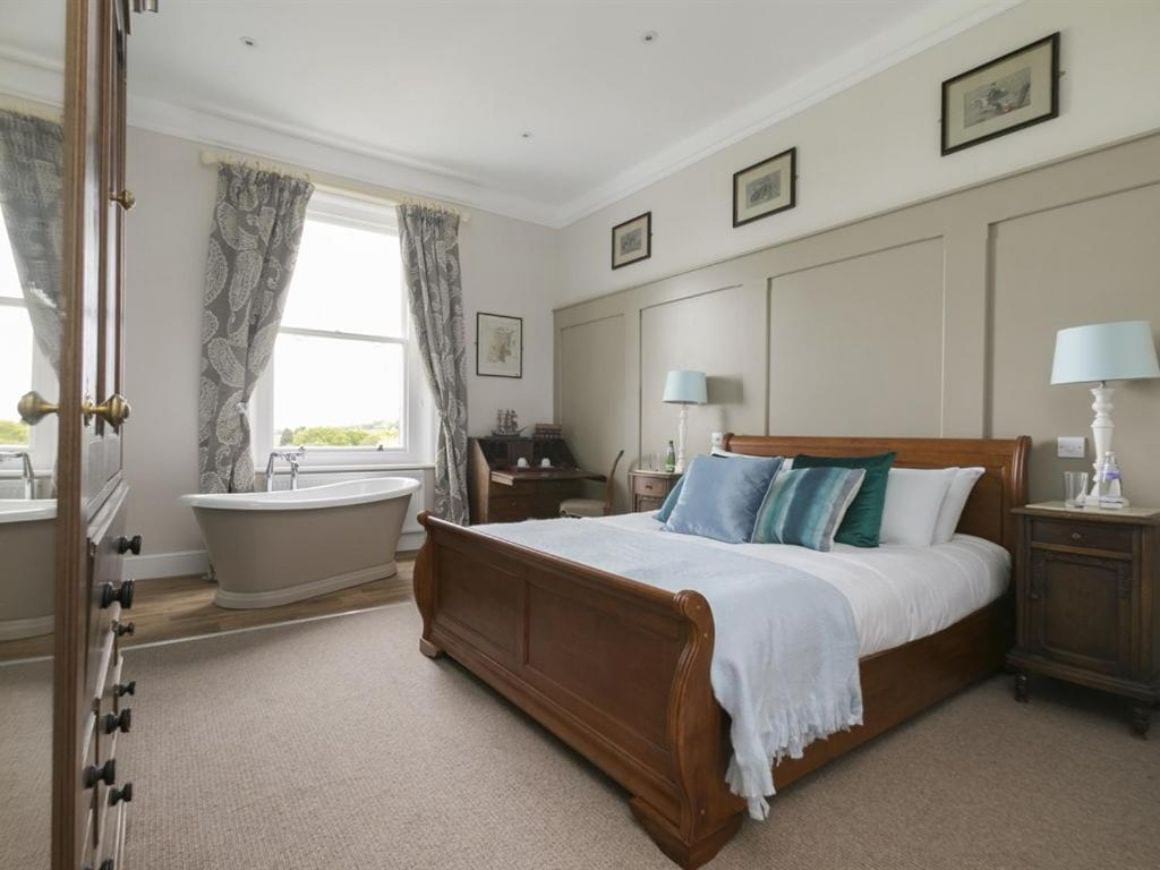 2 Guests
Charming & historic Victorian Grade-II building
I wouldn't be surprised to see this B&B and its garden in the pages of a home magazine (or in the Alice and Wonderland movie, as a matter of fact). The historical Victorian building is surrounded by enchanting manicured Edwardian gardens, which are at their best during the summer months.
The large bedrooms have been recently renovated using a chic combination of contemporary and antique interiors, including an open bathroom with a clawfoot bathtub. Alongside this, guests can enjoy a delicious English or Continental breakfast each morning.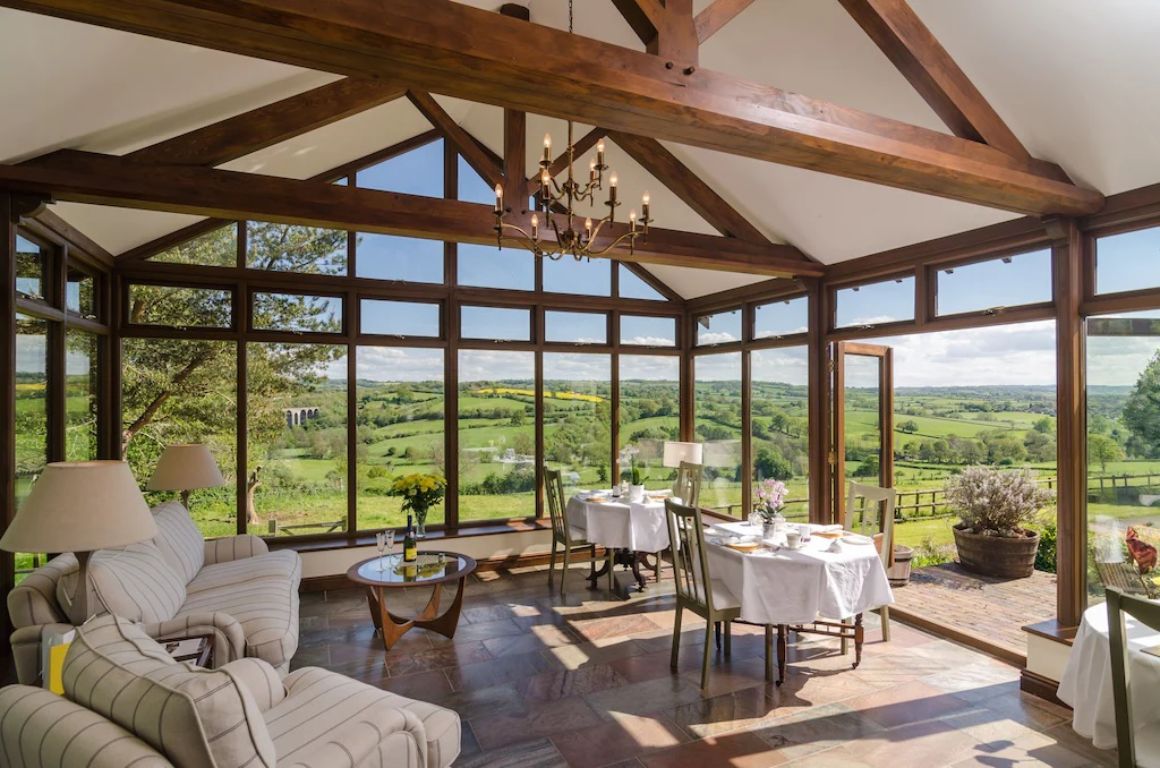 $$$
In the hills above Bristol
14 Guests
Isolated new home with indoor pool and Jacuzzi
This is the best home with a pool, but it could easily have won a number of other categories. The four-bedroom retreat is set in the countryside, surrounded by lush green vistas as far as the eye can see.
Whatever the weather, make sure to spend some time in the central lounge and dining room in the beautiful conservatory. With floor-to-ceiling windows and exposed riveted ceilings, this room is where you'll get to experience the best views.
Not to mention, this farmhouse has a large indoor swimming pool and jacuzzi at its bottom level. This room is filled with wooden furniture, a fireplace, and green houseplants, making it a wonderful spot to relax after exploring Bristol.
$$
In the countryside in Northamptonshire
8 Guests
Trendy open-plan home
Built for enjoying the fresh air and warm summer sunshine, this beautiful new home in the English countryside is one of the best holiday rentals in the UK for wheelchair users and those with accessibility needs.
The whole property is on the ground floor, with no small stairs and tons of open space and pathways. This also makes it one of the most gorgeously designed homes for a big group of guests. With a ten-meter glass sliding door that opens onto a sunny terrace, it's ideal for entertaining and making the most of the rare British sunshine.
$$
In the heart of London in Chelsea
2 Guests
Brand new interiors with floor-to-ceiling windows
If you're looking for a central spot in the UK, then staying in London is the obvious choice. The dynamic beating heart of the UK, this city is buzzing with activity and jam-packed with exciting things to do and see.
This new modern condo is located in the heart of Chelsea. Like many places in London, it compensates for its small size with a beautiful design. The condo has a contemporary open-plan living area and kitchen, which overlooks city views through the floor-to-ceiling glass windows.
$$$
On the land in Langport
18 Guests
Tons of indoor and outdoor space
This beautiful rustic estate is easily one of the top luxury vacation rentals in the UK. The six-bedroom home is surrounded by farmland, with panoramic countryside views from almost every window.
While the inside is tastefully designed to perfection, it's the outside that really makes this place. Enjoy a meal on the deck, before cooling down in the deep blue swimming pool. Further down the property, there's a large lawn with table tennis and tons of space for kids to run around!
$$$$
Above the beach in Newquay
14 Guests
Huge balcony with epic views
Bring your best friends together for a splash-out weekend at this coastal paradise. Perched on the cliff overlooking the ocean, beach, and mountains, this is one of those bucket list rentals we should all start saving for.
The huge 4,500 square foot home features a large balcony and two stories of open-plan living areas and contemporary bedrooms. There is even a private guest apartment on the grounds which has a separate self-catering kitchen. Able to sleep 14 guests in total, feel free to host your next party or special occasion in this beach holiday rental in the UK.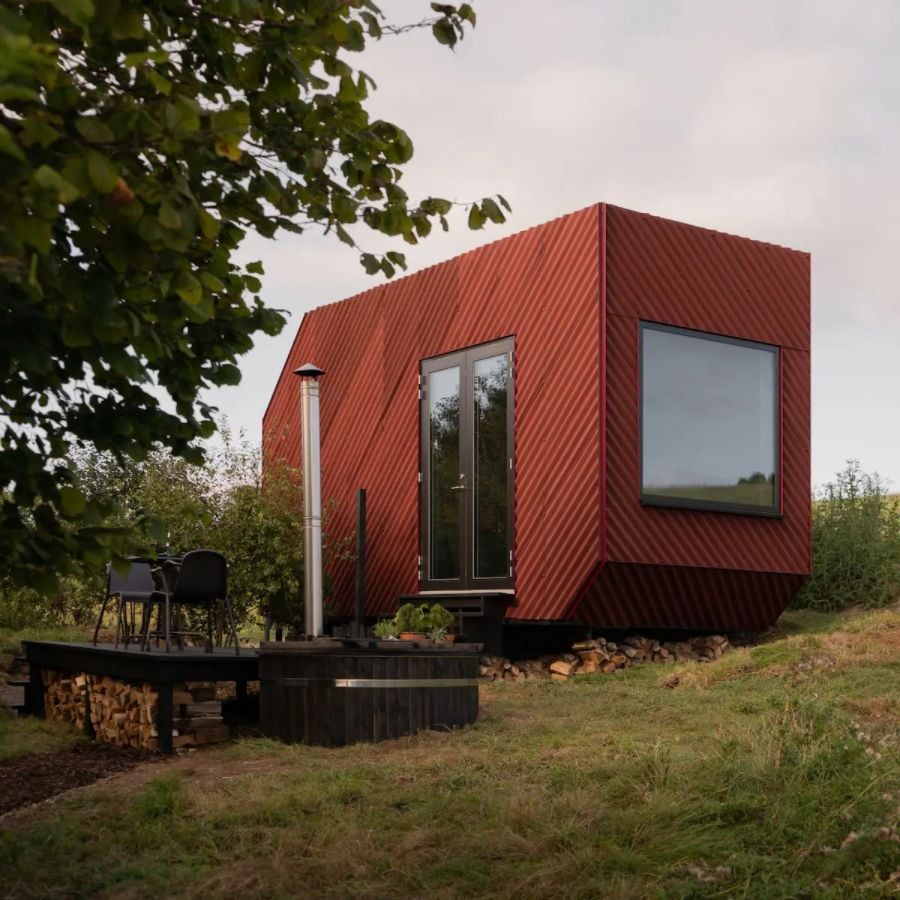 2 Guests
Wood-fired Jacuzzi and sweeping farm views
Welcome to the future. This futuristic wrought-iron cottage seems like it's almost floating above the ground it stands on. The tiny home, which sleeps two guests in a loft-style accommodation, is fully equipped with everything you might need from a self-catering rental.
What sets this tiny house apart from others, you ask? Well, it includes a private deck with a wood-fire-heated Jacuzzi overlooking the farmlands. It also has a pull-down projector screen in the lounge, so you can enjoy cosy movie nights after a long day of exploring.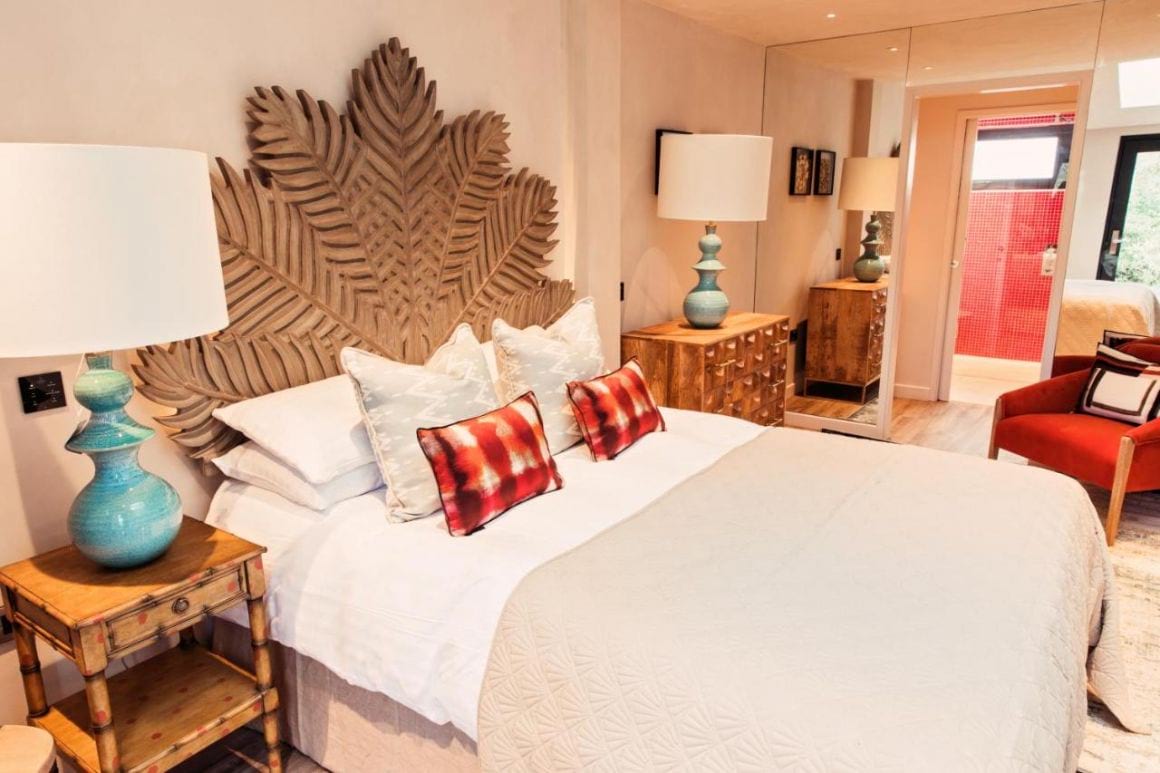 $$$
Surrounded by historic castles in Alnwick
2 Guests
Historic building with trendy up-scale interiors
Reminiscent of something out of a periodic romance novel or film, this gorgeous historic building houses a bunch of private bedrooms in the charming Alnwick village. Hidden between trees in the countryside, this self-catering holiday rental in the UK sits on a large estate with beautiful grounds and includes a farmhouse, barn, and manor house accommodation options.
While the entire inn has been refurbished with contemporary fittings, each bedroom is decorated using unique artefacts and furniture. Enjoy a combination of contemporary, antique, modern, and classic cabin-like styles.
$$
Central London, walking distance to bars and nightclubs
6 Guests
Trendy new home with modern fittings
Whether you choose London, Birmingham, Glasgow or Liverpool, the best (and most diverse) nightlife in the UK is always going to be in the biggest cities. This London-based condo with three bedrooms is super affordable considering its location and how many guests it can accommodate.
The condo is in a classic old London townhouse that has been refurbished and repainted. From the multi-colored sequin cushion covers to the retro poster artwork, this place is the ideal base for a fun trip to this vibrant city.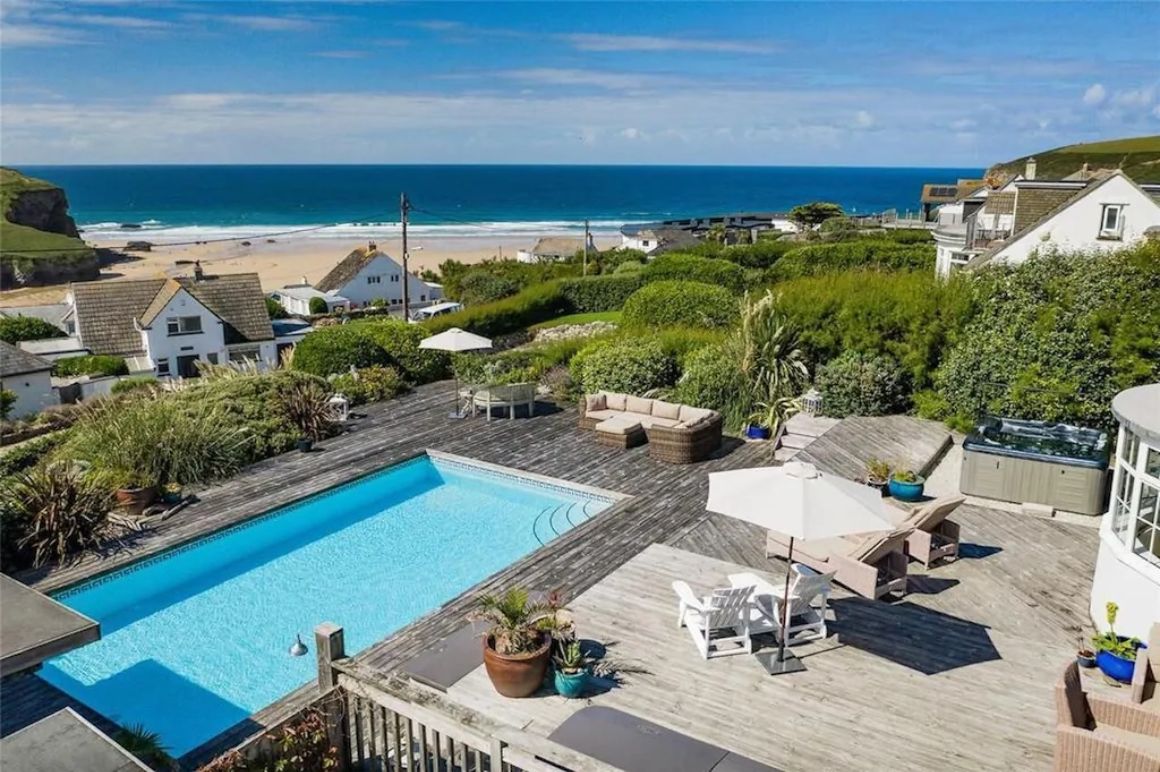 8 Guests
Spacious home with huge pool deck
You could think of this prestigious area of Cornwall as coastal suburbia. One of many uninformed, yet spread-out homes on the beachfront, this spot has one of the biggest front decks of the lot. It boasts nothing less than a huge pool, a Jacuzzi, and an entire outdoor lounge set, and a private beach-style bar.
Pour yourself a drink at the pool bar before settling in on one of the loungers to admire the exquisite ocean and cliff views from the property. Better yet, you can enjoy the view most of the rooms in this luxurious beach holiday rental.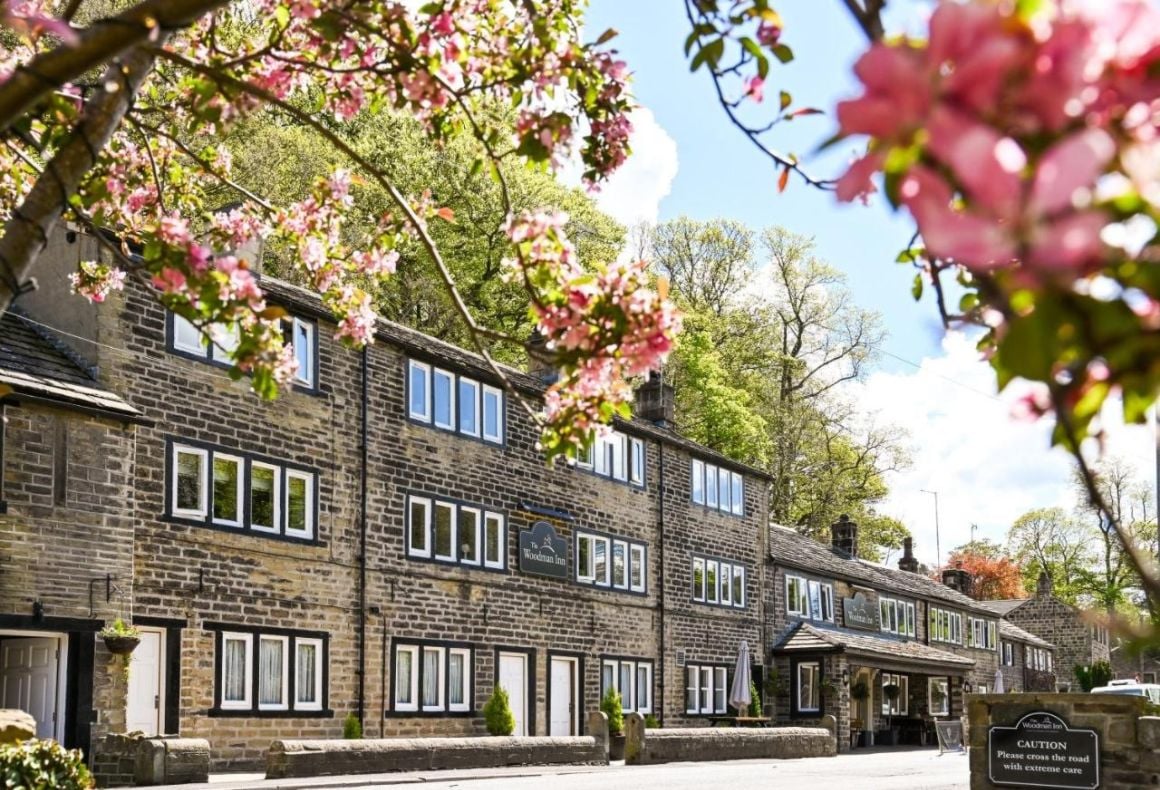 $$
On Kirkburton high street
2 Guests
Access to a gourmet in-house restaurant
If you aren't one to cook during vacation, your best bet would be to pay a few extra bucks for a room in a beautiful inn. This spot sits in the centre of the main street of the small village of Kirkburton. It's in the perfect hidden location for a couple looking for peace and quiet.
What makes this inn so great, however, is its high-end in-house restaurant, which serves outstanding lunches and gourmet dinners.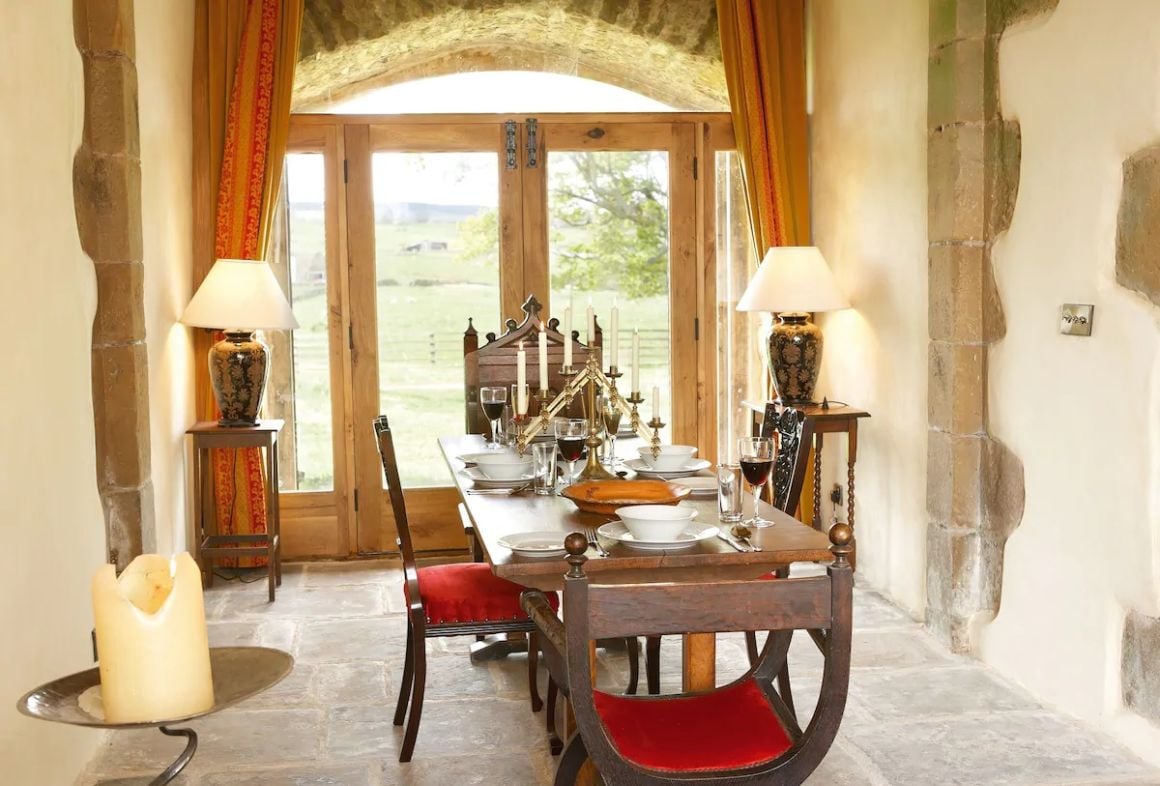 2 Guests
Welcoming castle surrounded by farmland
Dine like royalty in this extravagant old original castle in the farmlands of Yorkshire. There are some magnificent castles in the UK, and staying in one should be on everyone's bucket list.
Originally built in 1560, this ancient home is now a beautiful retreat for two guests. The owners have designed the space using a mixture of antique furniture and contemporary fittings, seamlessly combining old and new.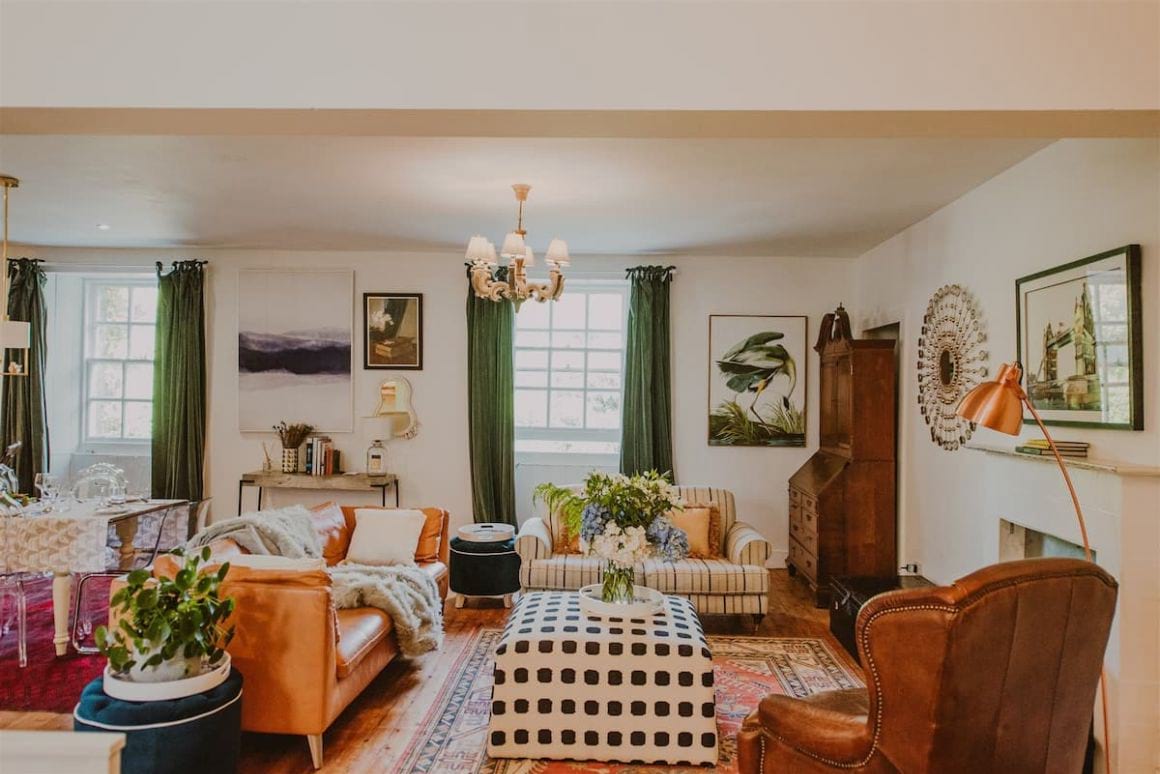 $$
Beaches, gardens, lochs, and forests
8 Guests
Detached apartment on Dunksey Estate
It's not all that hard to find a great rural luxury holiday rental in the UK. However, this castle estate blows all the others out of the books. Set on rolling hills on the picturesque coastline of Scotland, this beautiful castle now provides luxurious accommodation.
The guest condo boasts impeccable style, blending beautiful old wallpapers with modern luxury furniture. Spend time in the manicured gardens and take in the surrounding scenery. Other than the location, my personal favourite thing about this rental is the welcome gift each guest receives on arrival, including farm-fresh eggs and butter, homemade bread, and candles.
$$
On the secluded Davaar Island
4 Guests
Stylish interiors with a cosy fireplace
Can you imagine spending a night in a secluded lighthouse keeper's cottage on a deserted island? This stunning cottage sits on Davaar Island and is perfect if you're after rural accommodation in Scotland. Accessible by 4X4 (or by foot at low tide), you really will have the entire island to yourself.
You'll be able to enjoy the fresh air and sweeping ocean views from the charming cottage. Choose to enjoy the quiet from the house or explore the rural island, which has more resident sheep than humans!
$
Near the beach and mountains in Llandanwg, Wales
2 Guests
Cosy cottage with a huge yard
The beautiful scenery and exciting city life have made the UK one of the top destinations for digital nomads. If the city life isn't for you, this cozy cottage in Wales might be the perfect WFH spot.
We reckon this is perfect for a long stay visit. It's affordable, is well located between the beach and local town, and it has fast Wi-Fi and a fully-equipped kitchen. In fact, this self-catering holiday rental in the UK has been recently refurbished with contemporary and inviting interiors. A brand new bed and a cosy fire will keep you toasty warm while you work during the winter months.
Final Thoughts
Hugely diverse landscapes and bustling cities make visiting the UK is a must for every traveller. Whether in coastal regions, the countryside, or the city centres, you'll come across some of the best holiday rentals in the UK.
From lighthouse cottages to castles to modern condos, there's something for every travel style. Just don't forget to protect your investment once you've booked!

---
Find out how YOU can support the site.
We're a big site with a big team and this job isn't always easy. But we do it because we love it – we love providing epic and free content. We love the knowledge that our content keeps you adventuring. We don't ask for money, but if you'd like to find out how you can help the site in more organic ways, click the button below.
Thank you for your support 🙂
And for transparency's sake, please know that some of the links in our content are affiliate links. That means that if you book your accommodation, buy your gear, or sort your insurance through our link, we earn a small commission (at no extra cost to you). That said, we only link to the gear we trust and never recommend services we don't believe are up to scratch. Again, thank you!