Kyrgyzstan isn't your run of the mill destination. This former Soviet, Central Asian country can definitely be a challenge, but it's full of amazing rewards. It's perfect for any adventure traveller: there's outdoor activities, untouched nature and intriguing nomadic culture to learn about.
However with all that nature does come the threat of, well, nature! There's high altitude hikes, wolves in the hills, landslides after bad weather, hairy mountain roads, earthquakes, avalanches and un-tameable horses. Then there's political upheaval and border issues…
There's a lot to think about getting yourself to and around this little-visited nation, which is why we have put together the ultimate Kyrgyzstan safety guide. Anywhere in the world can be "unsafe" and we think it pays off to know as much as possible before you go.
We're going to help you get clued up on all there is to know about how to stay safe in Kyrgyzstan, from visiting as a solo female traveller to planning the family vacay of a lifetime. So if you're just about ready, let's get down to it and look at what's going on in this amazing nation.

Unlock Our GREATEST Travel Secrets!
Sign up for our newsletter and get the best travel tips delivered right to your inbox.
How Safe is Kyrgyzstan? (Our take)
Kyrgyzstan is the perfect spot for anyone looking to have a proper adventure in the wild. There are mountainous landscapes to explore and nomadic tribes to befriend, but seriously: this country can be a real tricky one to travel around.
Depending on where in Kyrgyzstan you stay, there is not a lot of tourist infrastructure in place at all, meaning you'll be rubbing shoulders with locals pretty much all the time. The language barrier can definitely be an issue as very few people speak any English at all.
Luckily people are very friendly in Kyrgyzstan. There's not a lot of hassle going on and people will go out of their way to help you out; drivers even stop to let you cross the road (or maybe just to get a better look at you).
However, these are humans we're talking about, and not everybody's nice. Pickpocketing may occur in certain places, but for the most part, you'll have nothing to worry about: Kyrgyzstan is safe!
Let's look at that safety in more detail…
There is no such thing as a perfect safety guide, and this article is no different. The question of "Is Kyrgyzstan Safe?" will ALWAYS have a different answer depending on the parties involved. But this article is written for savvy travellers from the perspective of savvy travellers.
The information present in this safety guide was accurate at the time of writing, however, the world is a changeable place, now more than ever. Between the pandemic, ever-worsening cultural division, and a click-hungry media, it can be hard to maintain what is truth and what is sensationalism.
Here, you will find safety knowledge and advice for travelling Kyrgyzstan. It won't be down to the wire cutting edge info on the most current events, but it is layered in the expertise of veteran travellers. If you use our guide, do your own research, and practise common sense, you will have a safe trip to Kyrgyzstan.
If you see any outdated information in this guide, we would really appreciate it if you could reach out in the comments below. We strive to provide the most relevant travel information on the web and always appreciate input from our readers (nicely, please!). Otherwise, thanks for your ear and stay safe!
It's a wild world out there. But it's pretty damn special too. 🙂
Is Kyrgyzstan Safe to Visit? (The facts.)
Kyrgyzstan is a landlocked Central Asian bordered by Tajikistan, Uzbekistan, Kazakhstan and China in the east. It's got a whopping 88 mountain ranges, 400 rivers and 100 lakes, all spread across its seven regions.
Beautiful nature it may have, by the bucketful, the human side to Kyrgyzstan doesn't always match. A former Soviet Socialist Republic, since its independence in 1991, the country has been through a recent revolution as well as inter-ethnic violence (especially in the south, where over 100,000 people were displaced).
According to the Global Peace Index in 2019, Kyrgyzstan ranked 95th out of 163 – just below Mozambique.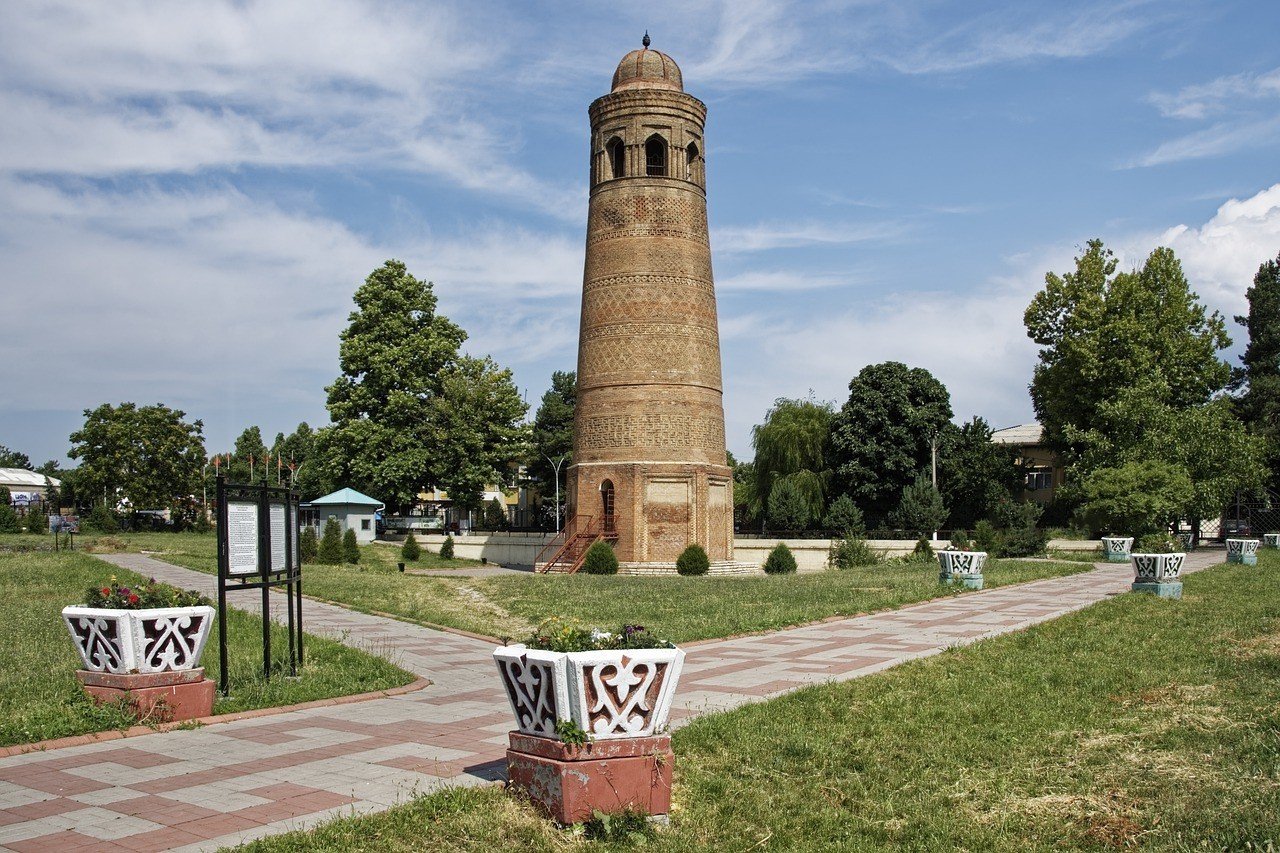 Even so, tourists and backpackers come to Kyrgyzstan and it is safe to visit. In the early 2000s Kyrgyzstan received, per year, around 450,000 visitors on average; fast-forward to 2017 and those numbers are well up at 3,219,700. Not only that, but in 2018 Kyrgyzstan was labelled the "fifth best adventure travel destination on Earth" – according to the British Backpacker Society.
Life in Kyrgyzstan revolves mainly around the mountains. 72% of the population is indigenous, rather than Russian (or other), and there's a growing focus on eco-friendly and community-based tourism – and that's something we can definitely get behind!
Is it Safe to Visit Kyrgyzstan Right Now?
There are political tensions that remain in the country. The former president was arrested, there's been some demonstrations and political disturbances, mainly centred around the capital of Bishkek. These also happen in other parts of the country, especially around border areas.
There was a suicide bomb attack against the Chinese embassy in Bishkek, said to be carried out by the Turkestan Islamic Party. Though not common in the capital, this kind of violence takes place especially to the south and west of Osh.
Borders with Uzbekistan and Tajikistan can close without notice. There's been some security issues around there recently, with skirmishes between locals and border guards happening as recently as this year (2019).
Violence, however, is usually localised; it won't pose too much of a threat. We're not saying this to scare you, but it's important to be aware of what's going on the country you're about to visit, right?
The main safety issues are natural: landslides and avalanches whilst trekking.
In terms of critters, tick-borne encephalitis is present and is becoming an increasing threat.
For you, however, there's nothing stopping you from a visit here since we'd say it's safe to visit Kyrgyzstan now and the places in Kyrgyzstan of real interest are pretty safe.
ALWAYS sort out your backpacker insurance before your trip. There's plenty to choose from in that department, but a good place to start is Safety Wing.
They offer month-to-month payments, no lock-in contracts, and require absolutely no itineraries: that's the exact kind of insurance long-term travellers and digital nomads need.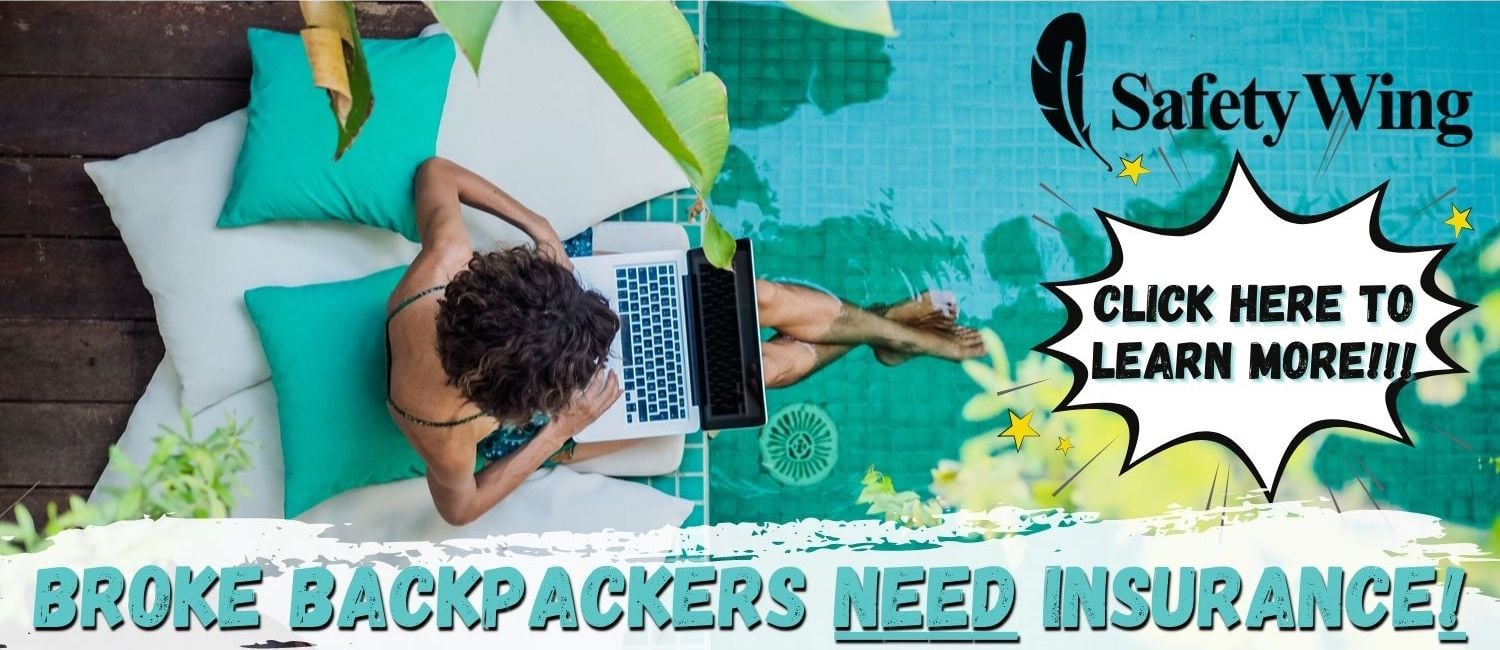 SafetyWing is cheap, easy, and admin-free: just sign up lickety-split so you can get back to it!
Click the button below to learn more about SafetyWing's setup or read our insider review for the full tasty scoop.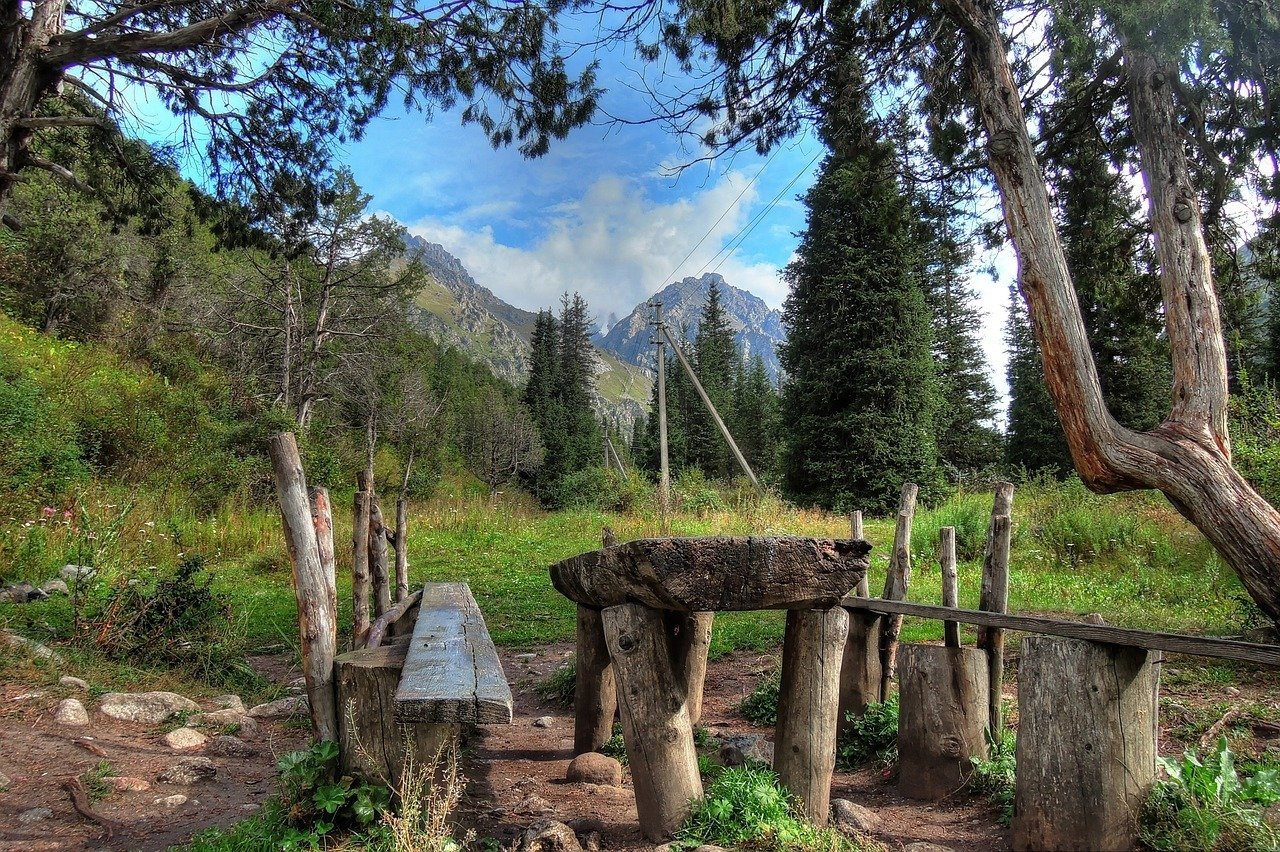 The open road, vast mountains, making friends with actual nomads for a change, Kyrgyzstan might just be the dream destination for any backpacker or independent traveller looking for their next slice of untrodden adventure. For the most part, it's very safe, but it's not always smooth sailing; so help you keep it as smooth (and safe) as possible, we've got together our best travel tips for travelling to Kyrgyzstan…
Stay aware of the situation in the country – it's not what we'd call dangerous, but you never know when things might kick-off
Steer clear of any demonstrations or political gatherings – just not a smart idea to get caught up in all that
Pay attention to your surroundings – though rare, muggings can happen, usually at night
Don't walk around with loads of cash on show – standing out as a rich person might make you a target in a place like Bishkek
Leave your valuables at home – especially in a place like Osh Bazaar, where tourists are often targeted by pickpockets
Be careful of overfriendly strangers – lots of people are friendly in this country, but in cities, they might not have the best intentions (especially around currency exchange offices)
Only cross recognised border crossings – there's a risk it could be land-mined. Just not worth it
If you do want to cross a border – check local media, check online, see if it's open before you go
Be respectful of local traditions and customs – Kyrgyzstan is predominantly Muslim, so try not to offend
Curb your public displays of affection – it's just not the done thing here
Know about Ramadan – shops close, people don't eat or drink during daylight hours, and more. So if you're travelling during this time just be aware
Possession of any drugs is illegal – you can land yourself a lengthy prison sentence if you're caught with any amount of anything
Don't snap pictures of any security structure – you could end up with a heated discussion with the authorities
Keep your passport with you at all times – a copy can suffice a lot of the time, however
Beware of corrupt police – sometimes they want a bribe or any reason to search (and fine) you, especially around Osh Bazaar
Prepare for power cuts – don't be surprised. They're pretty common. Pack a head torch or some other flashlight
Pack adequately for treks in Kyrgyzstan – they're awesome but super remote. Packing appropriately is key
Know what to do in the event of an earthquake – tremors occur frequently, as do avalanches and landslides
Don't pick the pale blue bell-shaped flowers – they're called issykulskiy koren in Kyrgyz, and they're pretty, but these flowers are a type of wolfsbane. Don't know what that is? Just be aware that it's super toxic!
Protect yourself against ticks – tick-borne encephalitis is becoming more of a danger here, so cover your legs and arms when trekking (especially in June and July)
Be very wary of the horses – a horse ride in the countryside… Sounds great, right? Just be careful though: those horses can be ill-mannered, to put it politely! Experience with horses is a plus
Careful of altitude sickness – you'll be going up pretty high in some of those mountains, so know the signs
Learn yourself some Kyrgyz – or Russian. English is spoken, a bit, but not a lot. Some simple phrases will help you out, of course
Being aware of things that are issues in the country you're about to visit makes for a great first step to making sure you're safe. Sometimes there's going to be cases of bad luck, but generally, in Kyrgyzstan, you're going to be fine. Knowing the potential dangers and preparing accordingly is going to help you combat a lot of potential "bad luck" that comes your way, so travel smart and know your limits – that's it!
Keeping your money safe in Kyrgyzstan
Travelling anywhere in the world for any amount of time means you're going to have to have a certain amount of cash on you at some point. That's just how travelling works. Then again, having money on you means it could get stolen.
In Kyrgyzstan, there's not a whole lot of petty crime, but there's enough of a risk in some places in this country that you're going to want to keep your money safe. How are you going to do that? With a money belt of course.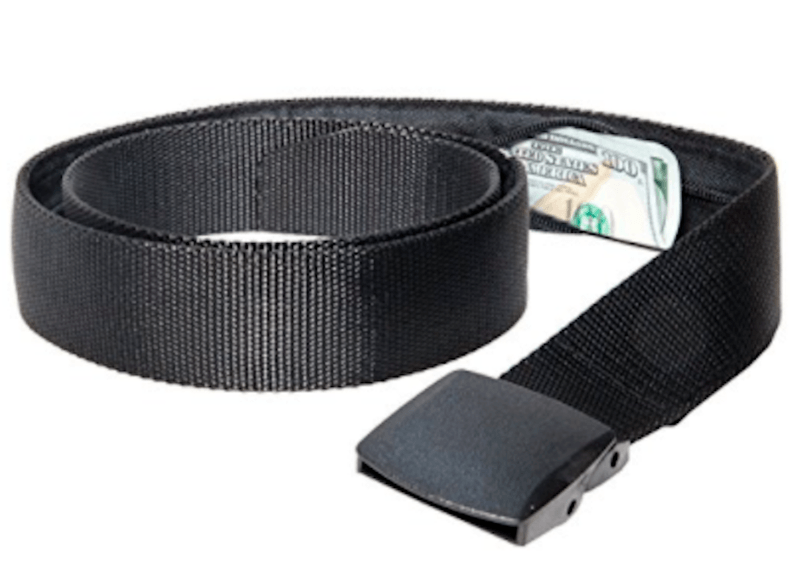 There's a lot of choice out there when it comes to money belts. Some are a bit obvious (think wearing a bum bag under your clothes), so they'll still attract the attention of would-be pickpockets. Not cool.
The Pacsafe Money Belt is our best bet. It's affordable, it looks and acts like a belt, and it's sturdy – what more could you ask for out of a money belt!
This one is simple (which we love) – super simple, in fact. It's basically a normal belt with a secret zipper pocket for stashing that cash. No one is going to think this is anything more than a belt.
That said, a full-size money belt would work if you're wearing it under a coat – or if you've got more than just cash to carry around on the daily.
If the idea of a belt just isn't your thing, or won't work for you, then you don't have to use one. How about an infinity scarf with a secret zipper pocket? Sounds pretty good to us!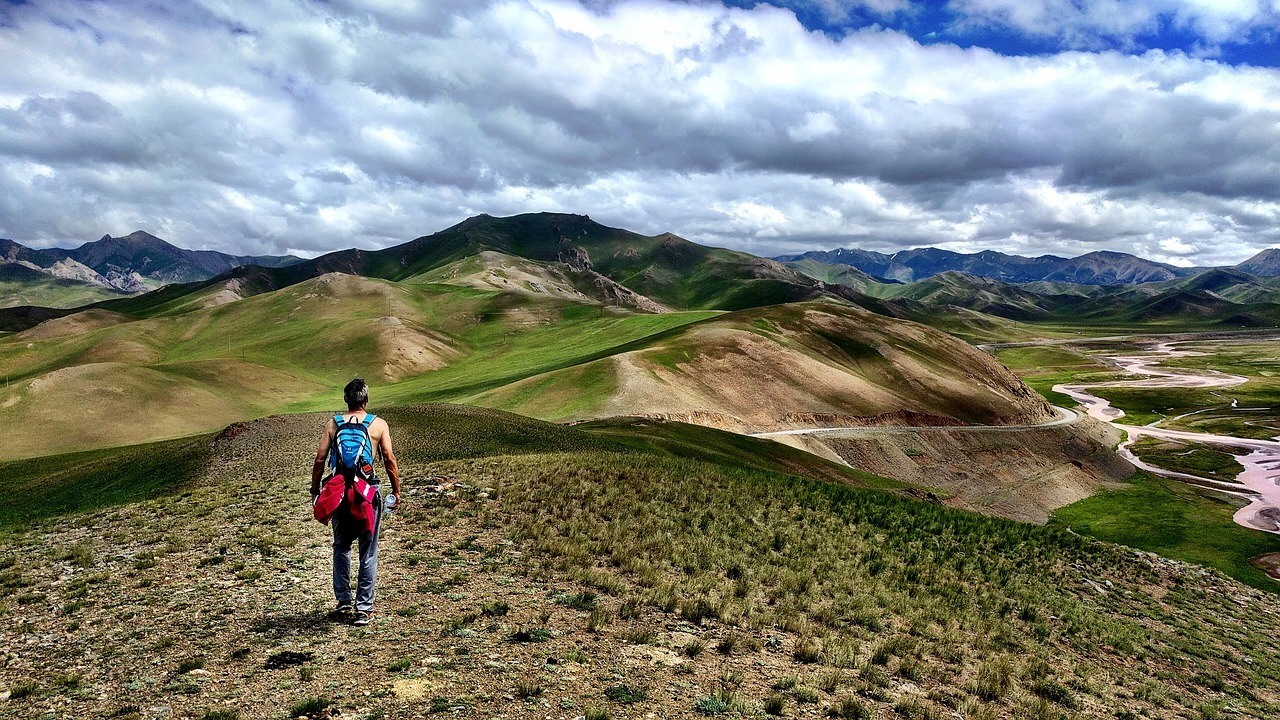 We're all about solo travel here at The Broke Backpacker. There are oodles of benefits to globetrotting by yourself, but by far the best is challenging yourself to the feat of solo travel. With no one else to rely on but yourself, you get to learn a thing or two, that's for sure!
Going to Kyrgyzstan all by yourself might seem daunting, but it's actually a safe place to travel – and solo travel might just be the best way to do it. To make sure you get the best out of your adventures in this Central Asian country, we've got some tips to bear in mind…
The tourist season in Kyrgyzstan runs from May to September. This is probably the best chance you're going to get to meet other travellers; if that's something you want to do, then you best plan for a summer.
Surprisingly there are hostels to stay in Kyrgyzstan. These are the best places to meet fellow travellers; you may even make some friends to go stay in a yurt or go horse riding with. Issyk Kul Lake is one destination in particular where you'll most likely be meeting a bunch of other international travellers.
Kyrgyzstan is big on community-based tourism. If that sounds like something you can get on board with, then head to a tourist information centre and they'll be able to arrange a homestay for you. Don't be afraid to head out by yourself and spend the night in one of Kyrgyzstan's yurts.
Be wary of stray dogs after dark, especially in Bishkek. The packs of feral dogs can be a bit daunting – especially when you're by yourself. We recommend carrying a stick to wave around and fend them off (or a sacrificial cat).
Be very careful about going hiking by yourself, or rather we'd recommend to not do this at all. Not only can you seriously put yourself in danger amongst terrain you have no clue about, but it will put people in danger if they come looking for you.
With that in mind, be aware of your physical limits when you're out on an adventure. Don't push yourself too much, especially if you're somewhere that's very remote.
Another thing about being in a remote area is to wear something memorable. Someone's going to remember a tie-dye T-shirt, MAGA cap or bright orange fleece more than khaki colours.
Tell people where you're going and what your plans are: your mum, your dad, your friends back home, your hostel staff, a fellow traveller, anyone. If you're heading off into a remote area it's important to let people know where you're going – for your own safety, just in case something happens to you.
Travel during daylight hours if you can. After dark, those winding roads get a lot more dangerous.
We would seriously recommend travelling with an emergency card if you run out of funds and need access to cash quickly. This can be a card that accesses vast savings (if you have them) or just a credit card that can save you last minute.
Try to travel as light as possible. The more you carry, the more vulnerable you're going to be. Hnestly, having a huge bag or more than one bag with you, when you're trying to get on buses, into someone's little house, or into and out of a tent, is just a big annoyance that you won't want. Trust us.
There are a few more things you should know before visiting Kyrgyzstan in order to ensure a safe trip.There you go. Solo travelling is safe in Kyrgyzstan – it's definitely a viable option, especially with more and more independent travellers making their way to this frontier of adventurous hikes and nomadic people. This means you'll have people to meet and chat to!
However, it's not always going to be easy by yourself; you can get lonely and jaded with what you're doing. We'd say try your best to put yourself out there, keep in touch with people back home, and always take a moment to pinch yourself and think, "Wow, where even am I?"
Is Kyrgyzstan safe for solo female travellers?
Travelling Kyrgyzstan is, surprisingly, pretty safe for solo female travellers. It's not too stressful and fairly straightforward, but of course, it's not always easy. This is Kyrgyzstan after all, where barely anyone speaks English and where there's a lot of remote areas.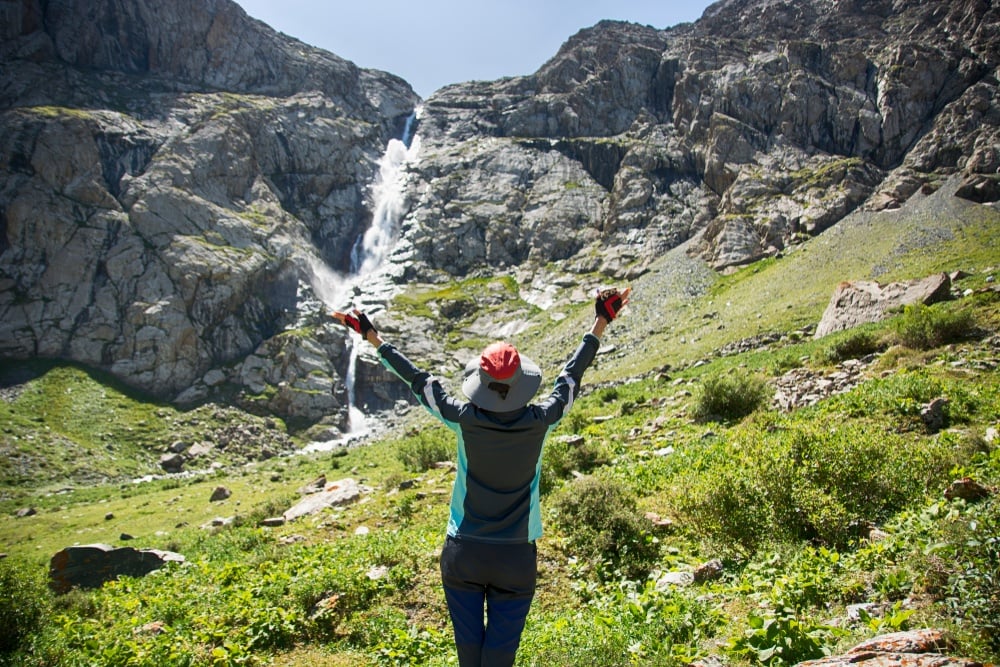 It is, however, an amazing place to push yourself as a traveller. We're not going to lie, it's probably not the place to pick if you're a female traveller looking for your first ever solo trip. However, if you've got a bit of experience under your belt and you're looking for an adventure, then this is an incredible place. Here are some tips if you're planning to tackle Kyrgyzstan as a solo female traveller;
Accommodation in Kyrgyzstan varies, quite wildly. There are hostels, homestays and even Airbnbs you can stay at. First things first: check out the reviews to ensure that where you're looking to stay is female-friendly. Female-only dorms are a good sign, but good reviews from other female travellers are even better.
Kyrgyzstan can definitely be hard to navigate due to the language barrier. You can get around this pretty easily by taking a tour. This is a good idea because not only do you get to meet other travellers, but you actually get to learn about the sights you're looking at!
If you want to go out drinking in bars and enjoy the nightlife in any more urban place, make sure you know how to get home. Don't walk home by yourself at night time.
Another good way to arrange transport to certain areas if you're by yourself is to hit up the Community-Based Tourism Association. They'll help you with transport and accommodation in more out-of-the-way areas so you get to explore more of the country outside of its towns.
When it comes to how to dress, even in Bishkek you might want to cover up with long skirts (or trousers) and long sleeves. Though a city, it's still quite conservative. The general rule of thumb is to copy how other ladies are dressed.
In more rural areas, the way you dress should also reflect where you are. For example, you'll have to cover your head at a Russian Orthodox Church and wear a chador when you visit a mosque.
Keep in contact with friends and family back home. This helps to fight the 'solo travel blues' when you might be feeling fed up or lonely on your travels, and helps keep you grounded. Plus who doesn't want to hear what someone is up to in Kyrgyzstan? Tell your grandma about it!
Hit up Girls Love Travel! or other Facebook-based/online groups. These kind of groups are welcoming online communities where you can reach out, ask advice or question about travelling in a certain country, share stories, photos, even arrange to meet with fellow female travellers (Host a Sister is all about that).
Ask for local advice – quiz staff at your hotel, homestay, hostel; people at the local shop you get chatting to; your tour guide. If anybody knows Kyrgyzstan, and where's safe to visit, or what's good to see, it's Kyrgyz people!
Kyrgyzstan is a daunting prospect. It's an exciting prospect, but with so much stuff to see and so many remote areas to explore, being by yourself and planning for such a challenge of a trip isn't going to be easy by any stretch of the imagination. One thing it will be is amazing.
This is the chance to push yourself outside of your comfort zone and immerse yourself in a totally different culture to your own. Things might not always go to plan, you might not be able to do everything you want to do, buses may not be on time, but that's all part of it.
People are respectful and won't be staring at you (too much, anyway), definitely won't be making comments, and are generally pretty friendly and welcoming. The hassle levels are low. Get out there and get stuck in; Kyrgyzstan is going to be an unforgettable journey!
Is Kyrgyzstan safe to travel for families?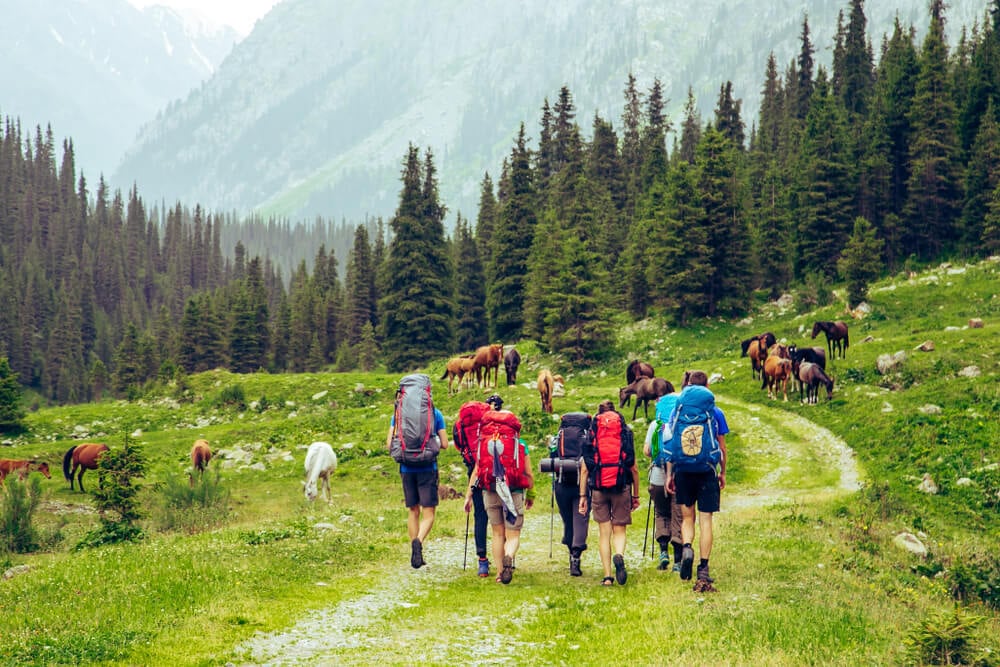 If someone says "family holiday" your first thought is not exactly going to be "Kyrgyzstan". That's why it's such an amazing place.
People in Kyrgyzstan love children and you're definitely going to be popular visitors when you're there.
Sights and things to do abound. There's the Zoo of Karakol, horse trekking to do in the Kileche Valley, and strewn throughout the country are some awesome hikes and amazing views to soak up.
Kyrgyzstan is safe to visit for families… but it's definitely not a straightforward place to visit with children.
For starters, hygiene can be a bit of a concern, mainly if you're got little children with you. There's not always food available that children will enjoy eating. Nappies and other baby items aren't always readily available in shops.
If you're at a homestay, the food is probably going to be good for kids with lots of fruit, baked items and jams to indulge in. Restaurants, on the other hand, won't always have the best selection for your little ones (especially picky eaters).
Journeys, on cars or buses, can be pretty long and uncomfortable. As an independent traveller, hiring a car is probably the best way to get around with children. You can stop where you want to stop, get food when you're hungry, use toilets when you need those facilities…
But be warned: toilets on the road aren't easy to use for children. They're often non-Western-style, can be in outhouses, and sometimes it's just a hole in the ground.
Don't expect to find changing facilities unless you're at a high-end place. Pavements around towns and cities aren't very pram-friendly, but if that's the sort of thing that concerns you then Kyrgyzstan may not be the destination for you anyway!
To make things extra easy, we'd recommend going on organised tours. These are specifically for families with children and are designed with little ones in mind. There's yurt camps, mountains to see, swimming in lakes, and playing with Kyrgyz children in small villages – all sorts of activities.
You can't go everywhere with children, however; young children are affected – more than adults – by altitude, so there's that to bear in mind. In addition, you'll want to cover up against the sun and keep hydrated in summer (scorching!) and wrap up warm in winter (freezing!). Keeping ticks at bay with long sleeves and trousers if you're exploring the grassy countryside is a must.
It's not a beach resort, but that's probably not why you're planning a trip to Kyrgyzstan. If you're here to let your children see unbridled nature and learn about a new culture, then this is the place for you. Just think what they're going to say when people ask what they got up to in their school holidays!
Is it safe to drive in Kyrgyzstan?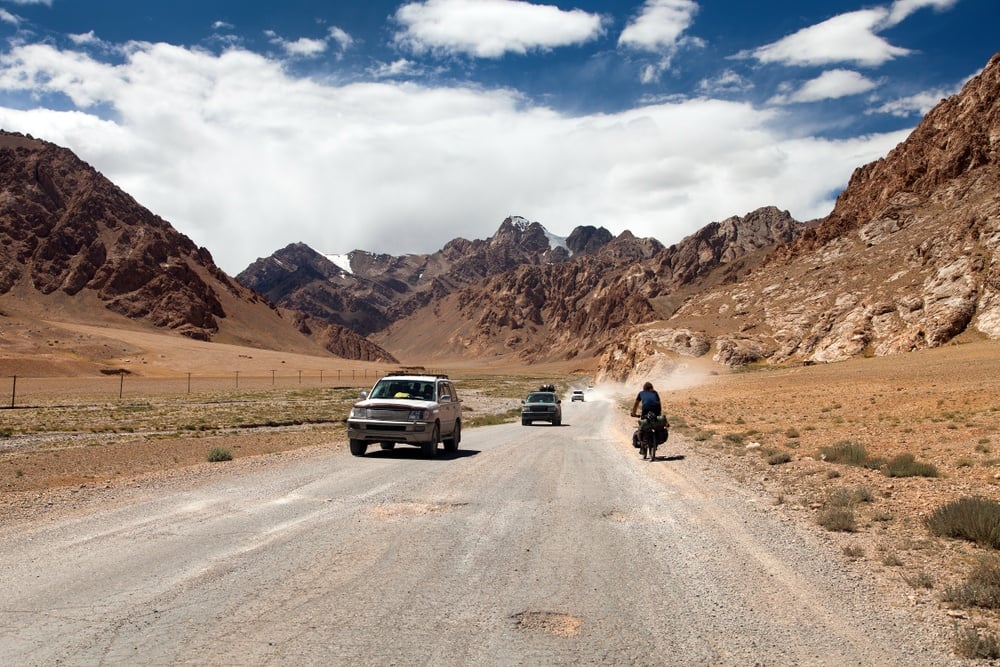 Driving in Kyrgyzstan is definitely going to be a challenge, but this is probably the best option for you if you're a free-spirited person who wants to hit up the more remote areas of this country. For instance, a lot of the mountainous areas and alpine lakes can't be reached (easily) on public transport.
Self-driving, or hiring a car, is a pretty new idea in the country. Therefore, it can be pretty expensive to do. Having said that, a 4X4 is probably your best option – especially if you are going to be heading out into the twisty, turny mountain roads.
These roads are generally in an ok state, but quality does vary. Landslides can make roads basically impassible, so you should check the weather and ask for advice before you head out on a big trip by car.
Winding mountain roads can be super scary; add crazy Kyrgyz drivers to these and you get a recipe for potential disaster. Watch out for drivers overtaking at logic-defying points in the road!
Be very careful of pedestrians. Road safety doesn't seem to be a high priority!
If you're stopped by police for seemingly doing something wrong, you'll have to hand over your driving license. If you don't want to go through the hassle of going to the nearest official centre to get your license back, do as the locals do and pay a bribe to get on your way quickly. Being a foreigner, this will be more than locals pay.
Petrol stations are few and far between in rural areas; make sure you stock up when possible to avoid getting stuck.
Get a driver to drive you if you don't feel like you're experienced enough to drive in Kyrgyzstan. Make sure the driver themselves is actually up to the task (ask for a recommended driver, preferably who speaks English) – and that their car is up to scratch. There's no such thing as MOTs in Kyrgyzstan.
Whilst it is safe to drive in Kyrgyzstan, we'd recommend having some experience of driving in a foreign country. Mountain roads can be pretty scary, too, so particular experience in driving them before definitely helps as well. Confident drivers should be fine on a road trip here.
Is Uber safe in Kyrgyzstan?
Unfortunately, there is no Uber in Kyrgyzstan. Let's be honest, Uber's not something that's likely to appear in the country anytime soon, so you'll be relying on the country's taxi fleet for now.
Are taxis safe in Kyrgyzstan?
Taxis in Kyrgyzstan vary. You're probably going to be able to find metered taxis in Osh and Bishkek. The safest way to get these taxis is to call up a (reputable) taxi company; ask your hostel, hotel or whoever's in charge of your accommodation for a recommended company. There are in fact English-language dispatches over the phone which will help with the language barrier.
Probably the easiest way is to simply ask your accommodation to make the call and book a taxi for you.
Taxi drivers can be found along the road, but this is where haggling skills come into play; you'll have to negotiate a price before you get in. It's often cheaper during the day than at night.
You may be charged more because you're a foreigner – it's likely. Then there's the fun of when a taxi driver says they don't have a meter, or it's not working when they clearly do and just don't want to turn it on. Suck it up or find another cab.
Namba is a taxi company in Bishkek that doesn't mess with the meters. Once you've called and booked, Namba text you the numberplate of the car that'll be arriving to pick you up. It's sort of like a really basic Uber.
When arriving at Bishkek and Osh, you'll see that taxi drivers can be quite aggressive. Competition is high, with more taxis than customers, and many will try to charge you more than it should cost to get you from the airport to wherever you want to go; ask around.
With taxis, you shouldn't be paying with large bills. Drivers won't often have enough change to break a big bill and will just cause unnecessary hassle for everyone involved. Have small denominations when travelling in taxis.
Elsewhere, such as Karakol, it's much more simple. Here every fare is the same price: a flat rate of 70 som. This happens in other places too; it may be a different price, but it will be a flat rate.
A lot of the time with taxis you can't help but get a taxi. It's often the easiest and quickest way to get around. It's definitely not always easy, and there can be some hassle involved – best avoided by not hailing taxis in the street and using a reputable taxi company.
Aside from the odd, standard taxi scam, taxis are pretty safe in Kyrgyzstan. Don't expect any luxury vehicles though.
Is public transportation in Kyrgyzstan safe?
First things first, let's start with the marshrutka.
These shared minivans are a very local way to get around towns and cities. It's very standard. Taking one of these is going to be an experience, that's for sure.
You'll often see marshrutkas flying around the roads of cities, packed full with people. These can be a pretty bumpy ride and, as you'd imagine, and not exactly user-friendly.
That doesn't mean you shouldn't take one.
Each marshrutka has a number, like a bus, meaning you can figure out which route it's going to take. Unlike a bus, however, a marshrutka does not have a schedule. Unbelievably there is actually an app that will reveal the routes of various marshrutkas. If you're really confused, it's always best to ask at your accommodation for which you should be taking.
The best way to catch a marshrutka is to stand at the side of the road and wave your hand when the minivan appears. It will stop, you'll get on, pay the driver, and then try to find a space in the cramped bus; make sure to give up your seat for someone older than you.
These marshrutkas also run long-distance between cities and towns. You'll find the long-distance ones at bus stations. They're safe, but just make sure you watch your belongings – especially in Bishkek. Turn up at the bus station, go to the ticket office and buy a ticket to your destination. An official of sorts will point out where your marshrutka is. These leave when they're full, so be prepared to wait.
Then there are actual bus services in Bishkek and Osh which are much less crowded than the marshrutka. They're also slightly cheaper, but slower. The etiquette here is paying the driver as you get off, rather than as you get on.
Another way to get around Kyrgyzstan is by taking a shared taxi. This is obviously going to be more expensive than a bus or marshrutka, but also a lot more speedy. The downside is having to share it with a load of other people. If you want, you can pay for the whole taxi, if you're feeling flush, which just makes it like a normal taxi.
There are trains in Kyrgyzstan. The only route travellers will probably want to take is the train between Bishkek and Balykchy. Note: the train takes four hours, the bus only takes two, so it's up to you (if you love trains, you'll love it).
If you're thinking of catching a domestic flight in Kyrgyzstan, just make sure you check the safety record of the airlines. All Kyrgyz airlines are banned in the EU because they don't meet international safety standards – just a word of warning there.
Except for planes, public transport in Kyrgyzstan is pretty safe. You shouldn't have to worry about much, just be aware that buses and marshrutkas can be bumpy and squashy over long distances.
Bum bags aren't just for Adidas lads and super dads!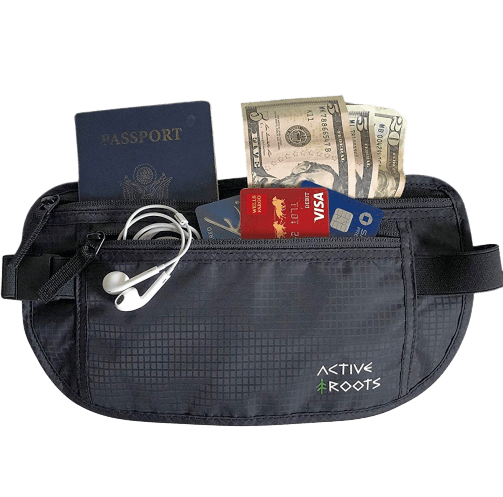 Seriously, once you enter the travel belt life, you never go back. You can NEVER overstate just how useful having all your most important valuables right around your waist is.
A full-sized travel belt stays tucked under your shirt and keeps your valuables – documents, passport cash, headphones, lip balm, illicit goodies 😉 – organised and on-hand for moment's notice.
Hide Yo' Money!
Is the food in Kyrgyzstan safe?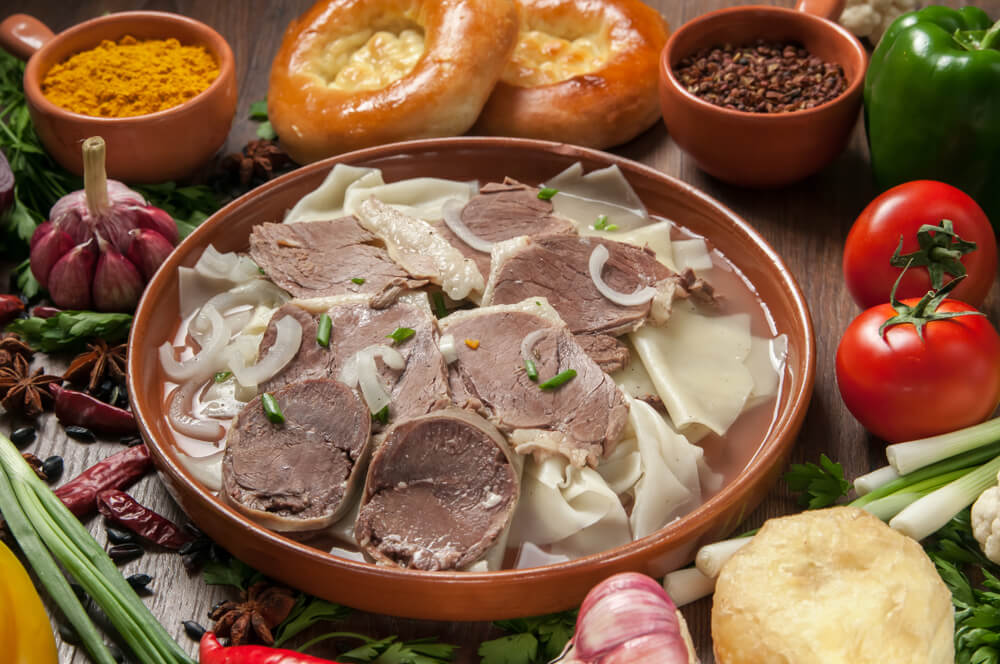 Food in Kyrgyzstan in a hearty, meaty affair. If you're a carnivore, you're going to be fine. There's a bit of Eastern influence with lagman (wheat noodles and meat), and dumplings; there's ubiquitous rice dish plov (pilaf); there's shashlik (meat skewers). A whole lot of stuff.
Vegetarians beware: this isn't the land for you. You'll be stuck eating bread, which is (to be fair) very tasty. All travellers, however, are going to find Kyrgyzstan a challenge food-wise; an upset stomach is definitely a worry, so here are some tips to keep illness at bay…
When you stay at or are invited into someone's house you'll often be very well fed. The etiquette here is to not refuse food, and not upset your host, but also you've got your stomach to think about. Pace yourself and eat slowly; don't eat loads.
There's a lot of fruit and vegetables on offer in the summer months at the markets of Kyrgyzstan. Just make sure you wash them thoroughly before you eat them.
During winter you're less likely to come across vegetables, but don't worry. You can still find tomatoes and apples and keep up your daily dose of vitamins and stay healthy (especially if you're a veggie on a bread diet).
Kumys (fermented mare's milk) as well as kurut (balls of dried yoghurt), which may also be a vegetarian's friend, can often be a little bit dodgy. Sometimes the guest or visitor is just expected to enjoy them. Even though they're thought to be very healthy, the fermentation process in both kumys and kurut can cause an upset stomach and vomiting. Be careful.
When it comes to eating, wash your hands before you do anything. It's important, because who knows what sort of germs you've been picking up, but it can be tricky to wash your hands in the wilderness. Hand sanitiser might work in this case. No one wants to get sick in the middle of nowhere.
If you're prone to upset stomachs, or just to be on the safe side, you might want to pack yourself a good supply of Imodium.
When you're trying to find somewhere to eat in a town or city, the rule of thumb is to go wherever is busy with locals. This sort of place isn't likely to make you sick, thanks to the high turnover and constant cooking, and is probably going to be pretty good, too.
Try your best to stick to freshly cooked food. This isn't always going to be easy, but look for things that are being cooked on the spot at a high heat; these should be your preference over things that have been sitting around, especially meat.
You'll usually be offered tea no matter where you go, even if you stop off for five minutes and get ushered into to someone's house or tent. Accept; do not decline. It's people's way of showing hospitality, so show your good manners too!
Be warned: horse meat is often on the menu. This has its roots in nomadic living, where the horse provides transport, milk, meat and materials. If you don't want to eat horse, steer clear of any meat that seems to be unidentifiable. However, if you're happy to eat a cow then…
Stews are also found everywhere. Ones that have been cooked, cooled and sat around for a while are the ones that are going to give you and your stomach some issues; unless you can verify it's freshly cooked, it may be best to avoid these.
Stock up snacks at a bazaar. You'll find most towns and cities have their own markets where you can get things like nuts and berries, which are always good sustenance. Good for journeys.
There's actually a lot of tasty food here and, much of the time, food in Kyrgyzstan is safe. Chon samsa, for example, is like a giant samosa, plus you can find things like tandoor breads and noodle soup. It's a literal melting pot of different influences throughout the ages.
Whilst some of it is recognisable, a lot of Kyrgyz food will be a whole new world for you. Luckily you can go on food tours in larger cities like Osh, which is a great way to get to grips with the country's cuisine. Don't be scared of it: the food in Kyrgyzstan is surprisingly good.
Can you drink the water in Kyrgyzstan?
Tap water is actually safe to drink in Kyrgyzstan, though you may not like the taste of it.
Many people who visit the country, therefore, stick to bottled water – especially in smaller towns and villages. You can buy bottled water fairly reasonably at supermarkets and local shops.
We think the best thing to be using, however, is a reusable bottle, such as Pacsafe water bottle. Not only will this keep you hydrated during your trip, but it's also good for the environment. Simply bring some water purification tablets, or boil the water (1 minute vigorous boil, or 3 minutes at higher altitudes).
Leave no trace of your trash and take a bottle with you.
Is Kyrgyzstan safe to live?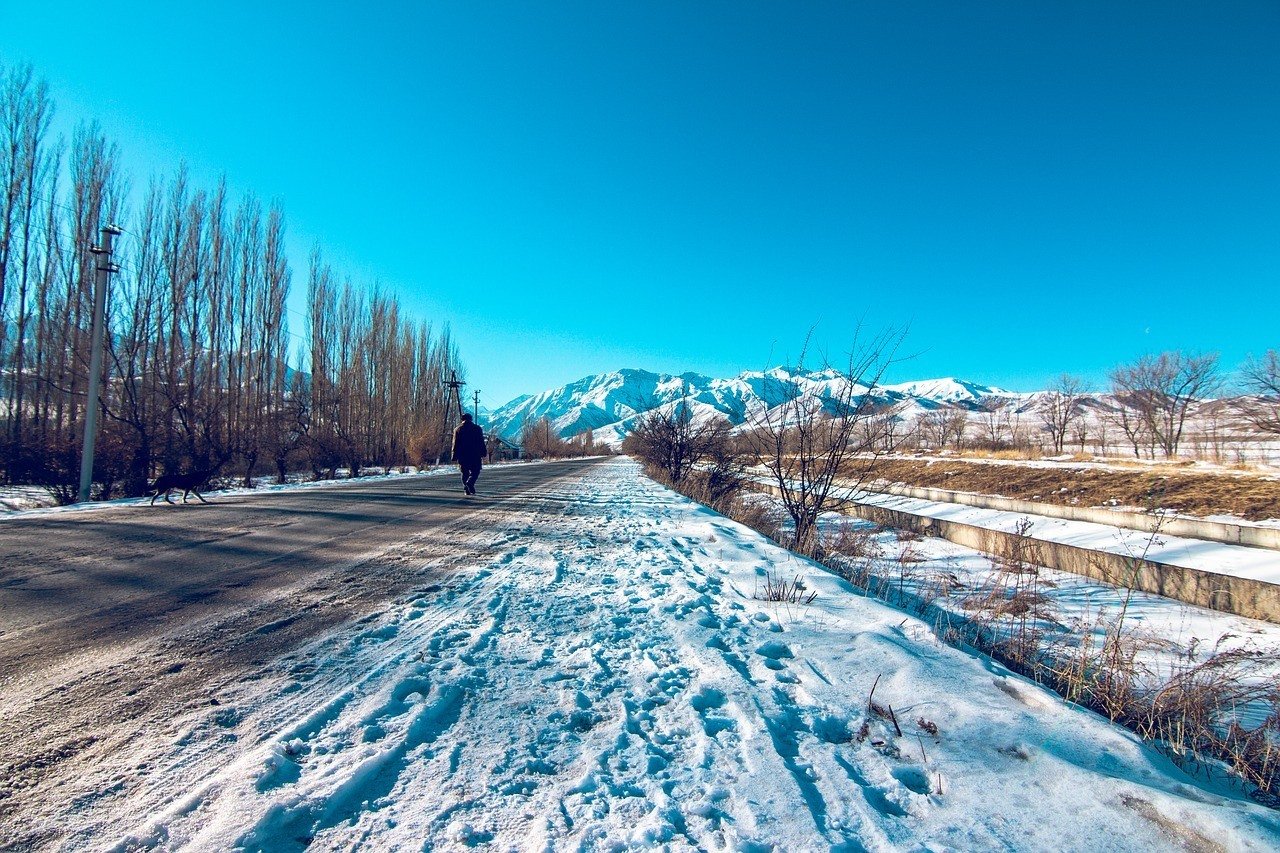 It's not the number one choice for potential expats, but Kyrgyzstan has a lot going for it. The people here are super welcoming and it's a very family-friendly country. There's also plenty of opportunities to get out into nature and witness the wide, open spaces that make this country so visually impressive. It's an amazing place.
If you're looking for somewhere to live, a city like Bishkek will offer up more chances for employment, accommodation and meeting other people. There are many different types of foreigners who live in a city like Bishkek, from engineers and professors to teachers and chefs; you can become part of that community. There are different international clubs to become a part of.
No matter how lovely the country is, it's worlds away from anything you know, so it's good to become part of a group of people who have been through it already. Think of it as a support network rather than a secret expat club.
Generally, Kyrgyzstan is a pretty safe place to live, but of course in Bishkek, as in many cities in the world, there are some safety concerns – especially for women. Taking a taxi by yourself or walking alone at night might make you feel a little more on edge; you may also be more of a target for crime if you're a foreigner.
There's also the problem of language. The language barrier in Kyrgyzstan is huge. This starts to become a real issue when everyday things, such as seeing a doctor, require you having to hire a translator. Russian will help, but some knowledge of Kyrgyz will help even more. There will be plenty of places, especially online, where you can learn.
Not a lot of Western expats live in Kyrgyzstan, so you'll be joining an estimated 1,000-strong population of Westerners in Bishkek. A lot of the country elsewhere is difficult to live in; it's important to note that a fifth of the population has moved abroad in search of decent work.
You'll be part of a welcoming community who'll invite you in for large meals and cups of tea all the time. It's neighbourly and community-minded, which is refreshing in this age of iPhones and social media.
The Future of the SIM Card is HERE!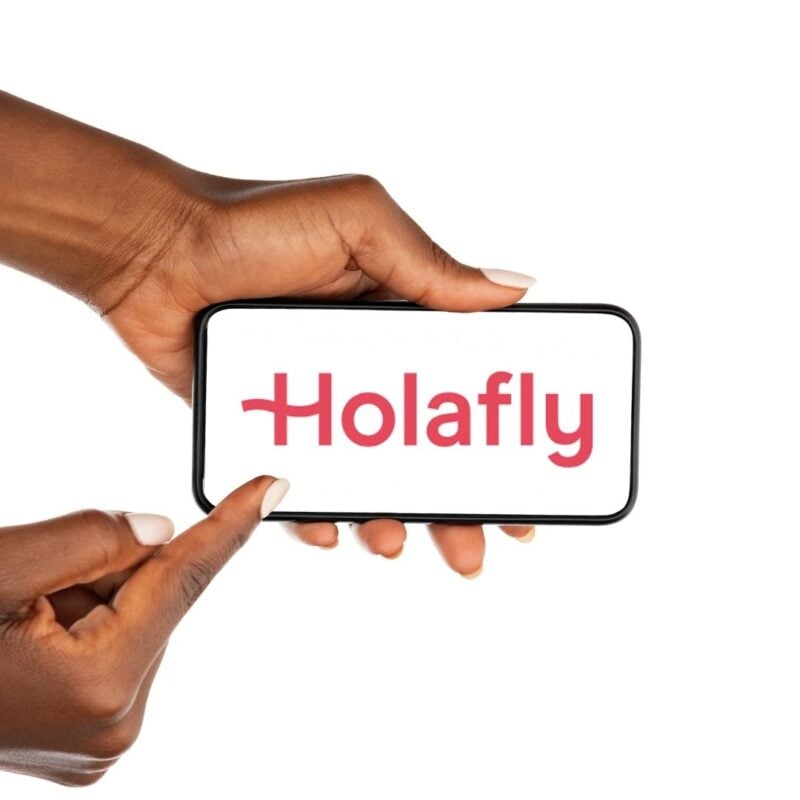 A new country, a new contract, a new piece of plastic – booooring. Instead, buy an eSIM!
An eSIM works just like an app: you buy it, you download it, and BOOM! You're connected. It's just that easy.
Is your phone eSIM ready? Read about how e-Sims work or click below to see one of the top eSIM providers on the market and ditch the plastic.
Grab an eSIM!
How is healthcare in Kyrgyzstan?
The healthcare in Kyrgyzstan is probably not as developed as it is in your home country (but it is a lot more affordable than in the US!). You will need medical insurance that will cover repatriation in the case of a serious emergency. With all that trekking and wilderness, injuring yourself does pose a risk.
It's in Bishkek where you'll find higher standards of healthcare than anywhere else. Around the rest of the country, healthcare is much more limited in more ways than one – equipment, stocks, staff, hygiene, and the number of medical facilities. It's a public healthcare system inherited from the Soviet regime, but it's very underfunded.
If you're in an urban area, you can call an ambulance: just dial 103. These aren't equipped with medical supplies or oxygen, plus the wait time can be long.
The healthcare is actually quite affordable. In cities, there are private clinics and these will be the best bet for travellers; they might have doctors and nurses who speak English, or they may have an onsite translator who can help ease the language barrier.
Pharmacies can be found around the country and can offer you all sorts of different medicine. These aren't always well-stocked, however, and the most common medicines aren't always available. Basic pain-killers, Imodium, anti-histamines, any medication you might need: take it with you.
For anything serious, the general method is to go to a clinic to get local emergency treatment and then be flown elsewhere. You'll want to get out of Kyrgyzstan in this instance; you should press for Istanbul or Western Europe in the case of a medical emergency.
In short, Kyrgyzstan is not exactly winning any awards for its healthcare.
Helpful Travel Phrases for Backpacking Kyrgyzstan
Kyrgyzstan has two official languages: Kyrgyz and Russian. English is becoming more common, but I experienced plenty of lost in translation moments all the same.
The thing I found the most challenging was my lack of knowledge of the Russian/Cyrillic alphabet. If you have the time to learn the alphabet and a few words of Russian, you will be able to read all of the confusing signs and menus.
Here are a few helpful Kyrgyz phrases to help you on your journey:
Thank you –Rahmat
Hello – Salam
Is this the bus to…? – Bul avtobus turat?
Do you have shorpa? – Siz shorpa bar?
Where is the toilet? – Tualet kayda?
Please – Otünömün
Let's go –Kettik
How's it going? — Kandaysz?
No plastic bag please — Eç kanday jelim batk suranç. 
How much? — Kança?
I am lost – Men jogolgon jatam?
Beer – Pivo
Can I camp here? –Men bul jerde tikse bolot?
FAQ about Staying Safe in Kyrgyzstan
Here are some quick answers to common questions about safety in Kyrgyzstan.
Final thoughts on the safety of Kyrgyzstan
This former Soviet Socialist Republic might seem like a daunting place, like any of the 'Stans of Central Asia, but really Kyrgyzstan is a seriously amazing place to discover. It's got incredible nature, unspoiled landscapes, warm and welcoming people, and it's the fascinating crossroads of history and cultures. There's community-minded tourism here, plenty of homestays and chances to mingle with real Kyrg people.
For travellers who want a destination that isn't heavily populated by other tourists, who want to go to some truly wild stretches of wilderness for some prime trekking, who want to learn about the lives of semi-nomadic shepherds who populate the land, then Kyrgyzstan is up there as one of the best places you can go right now. Tourism seems to be going the right way here, and we're all for it.
There's a network of people you can meet, stay with, go horseriding on, and stay in yurts with – and plenty of people besides who'll drag you in their house for cups of tea and food. Kyrgyzstan is a safe country to visit and a friendly one at that. Getting on a bad-tempered horse is horrible. Not being able to be understood when you need help is annoying. These are small prices to pay for such an awesome country.
Remember: always travel with insurance – we mean always!
Disclaimer: Safety conditions change all over the world on a daily basis. We do our best to advise but this info may already be out of date. Do your own research. Enjoy your travels
---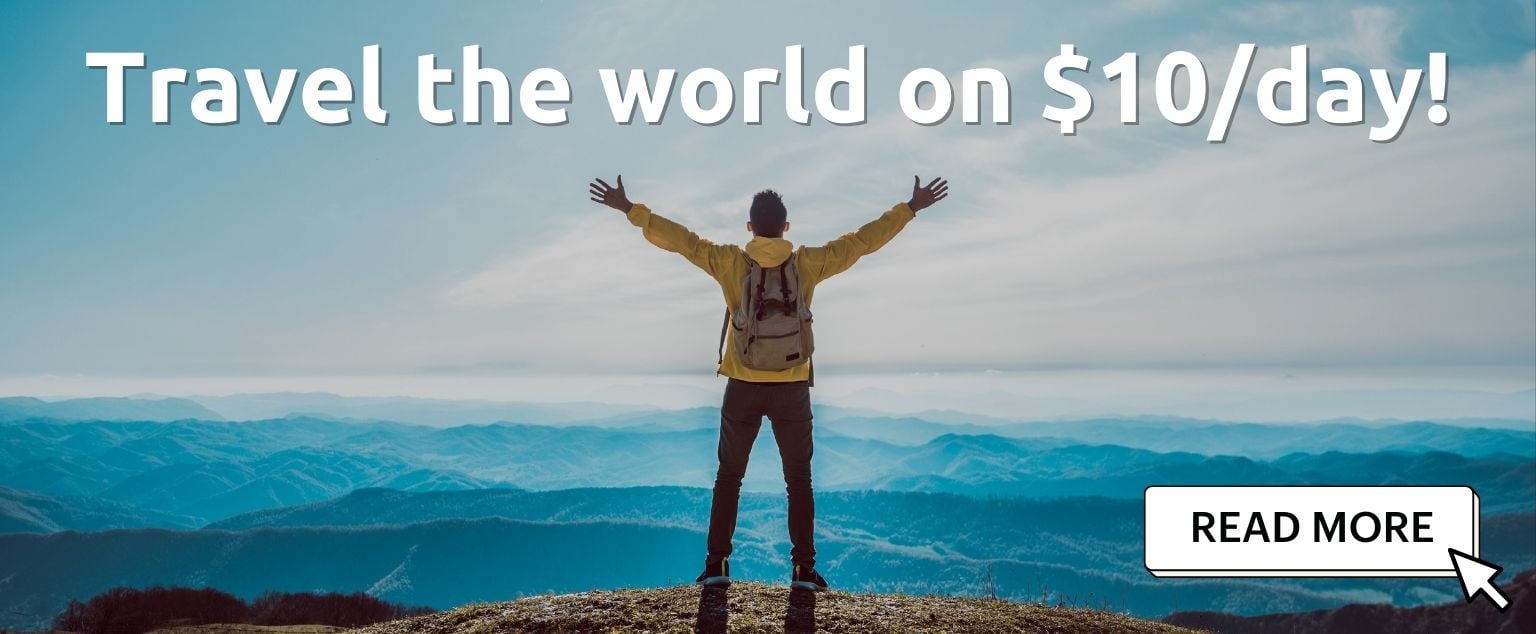 And for transparency's sake, please know that some of the links in our content are affiliate links. That means that if you book your accommodation, buy your gear, or sort your insurance through our link, we earn a small commission (at no extra cost to you). That said, we only link to the gear we trust and never recommend services we don't believe are up to scratch. Again, thank you!