Kyrgyzstan is becoming one of the most hyped-about travel destinations in 2020. Many travelers have heard stories about how breathtaking the landscape is, how friendly its natives are, and how untouched the country is by mass tourism.
Perhaps you've already heard something similar and have been planning a trip to Kyrgyzstan for a while now. Where do you start though? What do you need to organize before visiting?
There are definitely a few things to know before traveling to Kyrgyzstan. Where to stay, what to do, who to contact; these will all need to be considered before you actually make your way.
Below, I'm going to talk about some crucial things that everyone should think about before visiting, from dos and don'ts to tips and tricks to general questions. By the end of this article, you should have a clearer picture of what it takes to organize a trip to Kyrgyzstan and how to have the best adventure possible.

Do You Want to Travel FOREVER??
Pop your email in below to get a FREE copy of 'How to Travel the World on $10 a Day!'.
Do and Don'ts When Travelling to Kyrgyzstan
So let's take a look at the yes and no's, the oui's and the non's and the do's and don'ts of visiting Kyrgyzstan.
DO: Try the local food and drink
If you are visiting Kyrgyzstan, then you MUST try the food. Kyrgz cuisine is mostly a mishmash of Russian, Central Asian, and nomadic cuisines. It involves a lot of meat, a lot of bread, and a lot of sweets. Many people have remarked that the cooking in Kyrgyzstan is quite similar to that in the Caucuses.
In addition to these foreign cuisines, there are some really, really interesting local dishes in Kyrgyzstan that should not be missed.
Manta, a Kyrgyz version of dumplings, is absolutely phenomenal especially with a bit of yogurt. Also be on the lookout for shorpa: slow-cooked beef that literally melts off the bone.
You also have to try that most iconic drink in Kyrgyzstan: kumis. It's fermented mare's milk that has turned semi-alcoholic and, whilst you probably won't be able to drink much, it's still good to try at least once.
If you'd like to try a unique delicacy in Kyrgyzstan, horse is consumed regularly and is actually quite nice when cooked properly.
DON'T: Worry if you're a vegetarian
Kyrgyzstan is a very carnivorous country but there are still plenty of vegetarian options to find.
Salads, mostly of the Russian kind with tomato, slaw, and/or cucumber, are very common. Eggs are served regularly for breakfast and the local bread is so tasty and filling that one could probably live off it alone.
Fried rice (plov) and noodles (lagman) are also very common in Kyrgyzstan. Whilst they're usually made with some kind of meat, you may be able to order these dishes without it. Be sure to ask whoever's cooking if this is possible. Say "YA ne yem myaso" which is "I don't eat meat" in Russian.
DO: Spend a few days in Bishkek
Bishkek gets a bad reputation for being a depressing, post-Soviet city with nothing to do besides GTFOing.
Whilst Bishkek is not as interesting as other Central Asian cities like Almaty or Samarkand, I find calling it skippable a little unfair.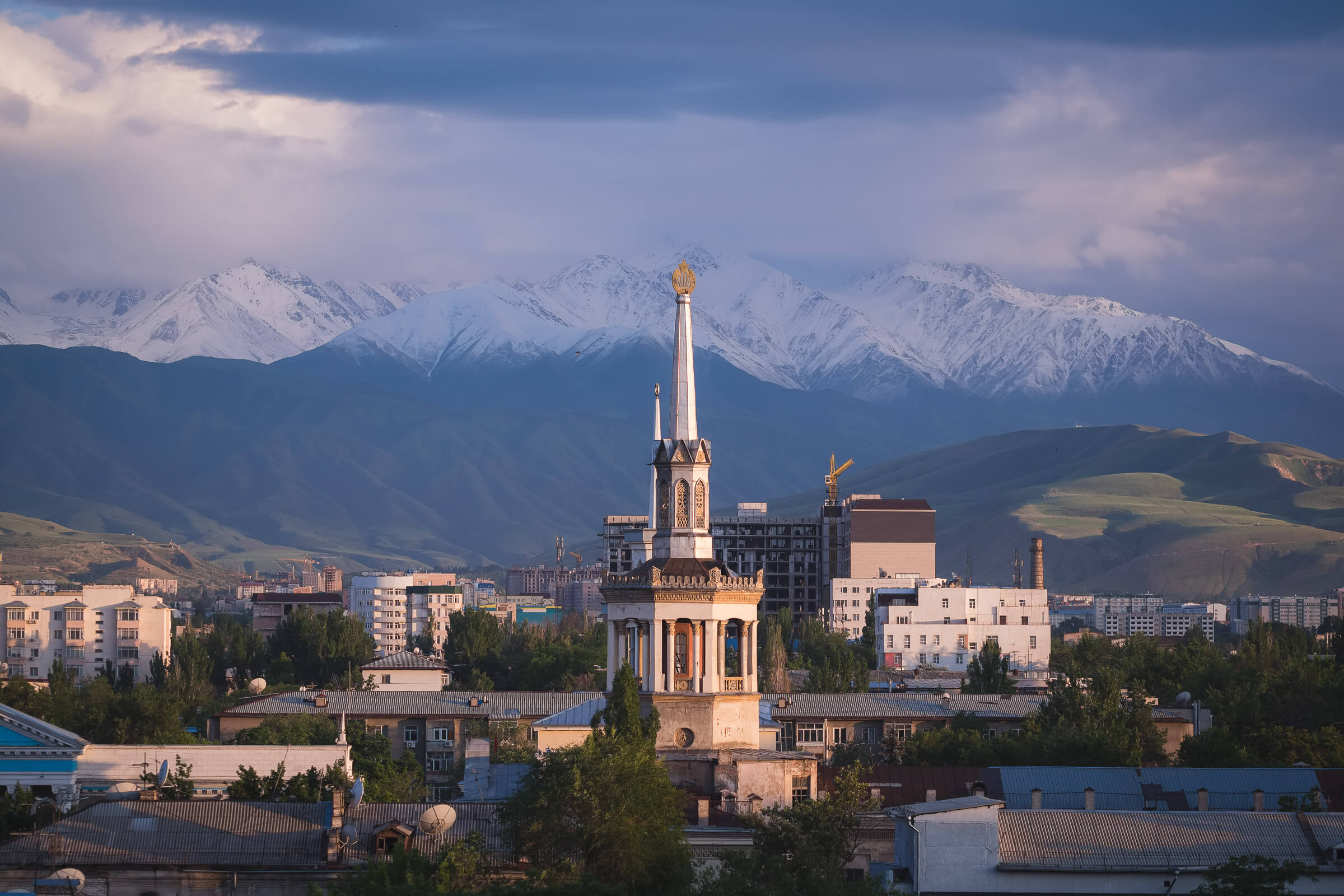 For one thing, Bishkek offers a lot of natural beauty. There are lots of parks in the city. Also Ala Archa National Park, which features several 4700+ meter peaks and alpine trails, is only 45 minutes away from the city.
Bishkek also has a surprisingly good nightlife. There are lots of great bars around town, like Save the Ales and Blonder, and a couple of speakeasies as well. For those of you you'd like to know the location of one, leave a comment and I'll get back to you 🙂
Due to its combination of outdoor opportunities and burgeoning bar scene, Bishkek actually reminds me a lot of Denver, Colorado. Granted, it's not as big or as bustling as Denver but it could be one day.
DON'T: Expect a dry country
Kyrgyzstan is a Muslim nation but that does not mean it is a strict Muslim nation. Alcohol is still consumed in the country and sometimes in large quantities.
Vodka is the drink of choice in most parts and it is often offered to guests. When drinking with Kyrgyz, it is best to oblige them when they toast and to finish your shot of vodka in one go. The toast is an important part of Kyrgyz culture.
Local brandy is also popular in Kyrgyzstan and it can lead to a pretty gnarly hangover. Beer is also quite common and pretty damn good too. There are lots of great craft beer bars in Bishkek, like Save the Ales, Brewster, and Blonder Pub.
DO: Consider renting a private vehicle
Kyrgyzstan is a big country with a ton of epic places to visit. It is possible to see many places just by relying on public transport as well. Marshrutkas or minibusses connect almost every major Kyrgyz settlement and where they don't go, private taxis are available. These are relatively cheap, although not so cheap.
If you REALLY want to experience Kyrgyzstan to the fullest though, you need to have your own set of wheels. With the freedom to go where you want, when you want, you'll be able to see as much of the country as you want without having to worry about schedules or the hassle.
You'll need a 4×4 when driving in Kyrgyzstan and anything less would be a total waste. Kyrgyzstan is a rugged country and requires a rugged car to get around. Iron Horse Nomads is the first and probably the best place to start looking for a rental car in Kyrgyzstan.
DON'T: Feel the need to drive yourself
If you decide to hire your own car in Kyrgyzstan, you should also consider hiring a private driver along with it. The roads in Kyrgyzstan, whilst good overall, can deteriorate quickly and the best parts are usually completely off-road. An experienced, local driver will be best at handling both of these.
Drivers can also serve as translators, which in Kyrgyzstan would be extremely useful since hardly anyone speaks English. They can also help arrange accommodation, tours, and maintenance should the car break down, which would be bad if you were in the middle of nowhere.
Hiring a private driver in Kyrgyzstan might actually cost less than hiring a car without one. Daily rates are about the same and some drivers will cover gas themselves. So if you're paying the same amount, why not just have someone else do the work for you?
DO: Spend a couple of nights in yurts
Accommodation in Kyrgyzstan comes in all shapes and sizes but none as iconic as the Yurt. The yurt is a traditional nomadic dwelling made from felt and wooden beams. It is one of the most important aspects of Kyrgyz culture and a true sign of their nomadic heritage. To not sleep in one of these while visiting would be an enormous shame.
Yurts kind of resemble large tents, albeit they are much sturdier and much more spacious. They are very warm as well, especially when the stove inside is lit, and keep the cold out even in the middle of a snowstorm.
There are lots of places to stay in yurts around Kyrgyzstan. They are mostly found around the most popular destinations in the country, like Issyk Kul and Altyn Arashan. The best place to stay in a yurt though is hands down Song Kul. They're usually located right next to the lake and the entire scene truly feels like a nomadic paradise.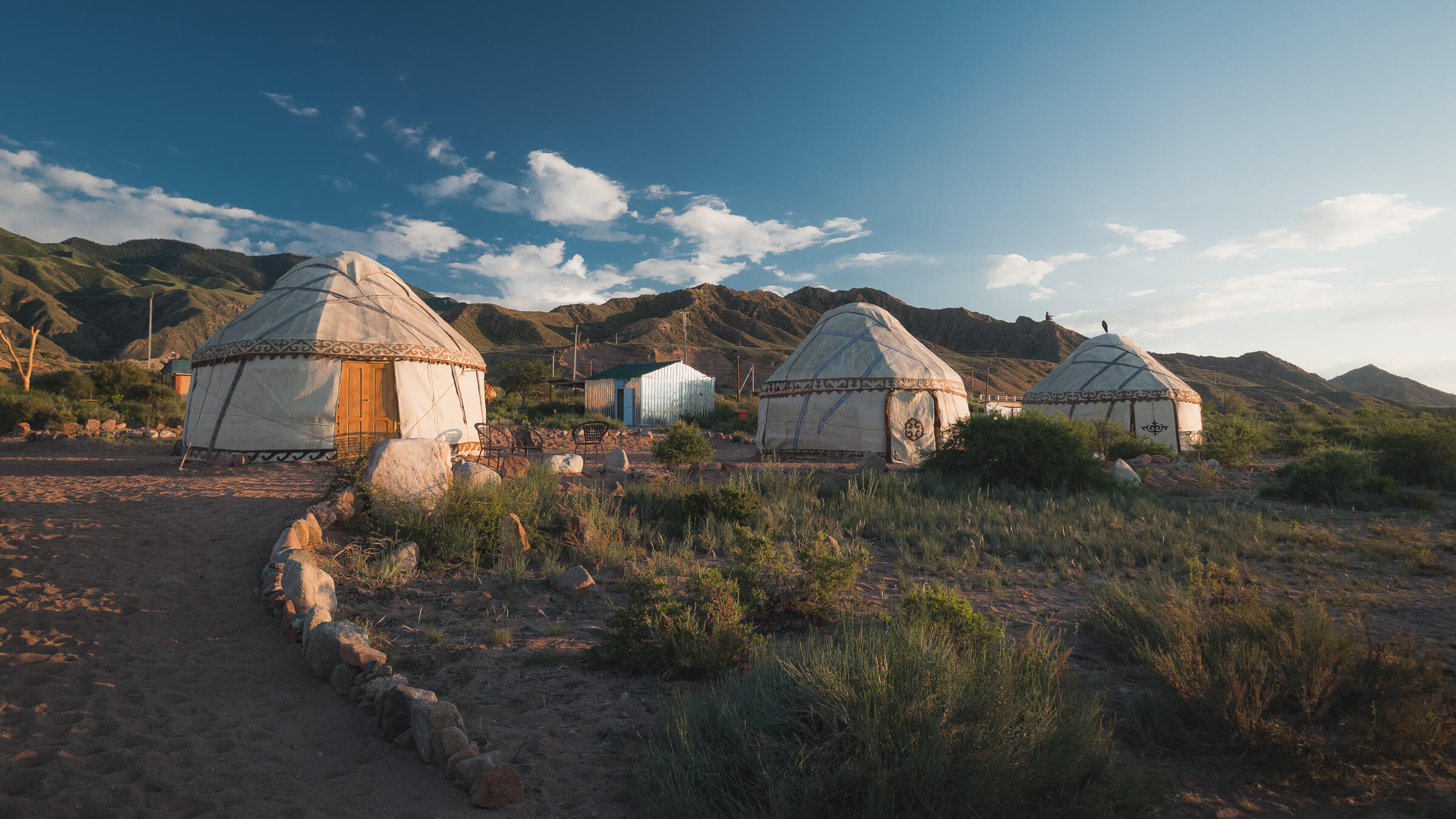 DON'T: Forget to bring your own tent anyways
Camping really is the most convenient way to sleep in Kyrgyzstan. There is just so much open space and so many great campsites spread throughout the country – campers dream of this kind of situation. Surrounded by mountains, no one in sight, your loyal steed nearby, and a cup of camp coffee brewing; heaven.
Camping is also generally one of the cheapest ways to travel anywhere in the world. Kyrgyzstan can be expensive after taking transportation and guiding into account and your wallet will need a respite every once in a while.
A lot of guesthouses will allow you to pitch your own tent on the property for only $5-$10. Plus, you'll still be fed and have access to the bathroom and whatnot.
If you're going deep into the wilderness as well, there may not even be yurts or guesthouses around. In this case, you'll definitely need a tent.
DO: Visit the South of Kyrgyzstan
Southern Kyrgyzstan is like a completely different country compared to the northern part. It is more traditional, more arid, and is not really on the usual tourist trail.
For backpackers, this should be an irresistible call to action.
Visiting Southern Kyrgyzstan is an awesome experience. Aside from the fact that it has a richer history than the north, the food is also better and there are some very unique things to do here.
Osh is the capital of the South and is one of the oldest cities in the world. It serves as the starting point for not only the epic Pamir Highway but also ascents of Peak Lenin and excursions into the remote Pamir-Alai Mountains. The Pamir-Alai Mountains and the surrounding Batken region are among the most untouched and ripe parts of Kyrgyzstan for travel.
TLDR: the South is where it's at.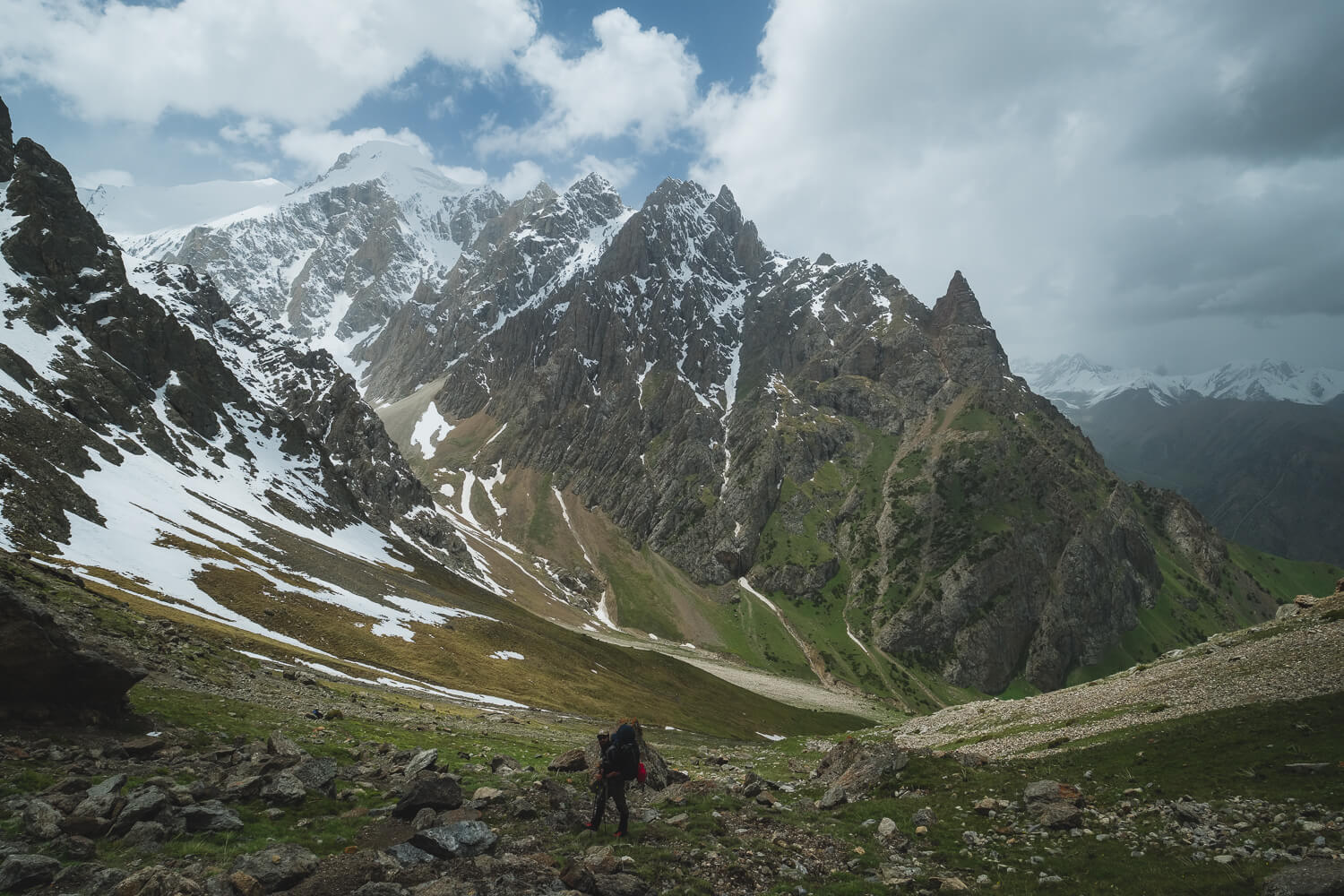 DON'T: Just visit the top attractions in Kyrgyzstan
Whilst the likes of Issyk Kul, Ala-Kul, and Song Kul are all amazing destinations and totally worth visiting, there's more to do in Kyrgyzstan. There are a TON of hidden gems spread throughout the country just waiting to be found.
The Ak-Sai Valley is becoming a very popular place to visit but further up is the still virgin Kakshal-Too Mountains. Knorcheck Canyon offers arguably the best desert landscapes in Kyrgyzstan, not Fairytale Canyon. As we just discussed, Southern Kyrgyzstan is also full of untapped potential.
Definitely allocate enough time in your Kyrgyz itinerary to include the most talked-about places in the country. But also spend some time exploring the lesser-known corners of the country. You'll be glad you did.
DO: Try horseback riding
Kyrgyzstan is probably the best place in the world to ride a horse. They are integral to Kyrgyz culture, ubiquitous, and very well trained. Just about anyone can ride a horse here, regardless of previous experience; they just need to be comfortable around the animals.
Local horsemen organize long-distance rides all the time for tourists. These are like multi-day treks except you'll be riding a horse most of the time as opposed to walking. These treks often follow common Kyrgyz migration routes and you can even join a seasonal ride from the jailoos (high pastures) back to the valleys.
If you intend on organizing a horse trek in Kyrgyzstan, don't underestimate how sore you will be. Riding a horse all day can be murder on your hips, thighs, and ass, and isn't always comfortable. Don't bite off more than you can chew and ride for too long.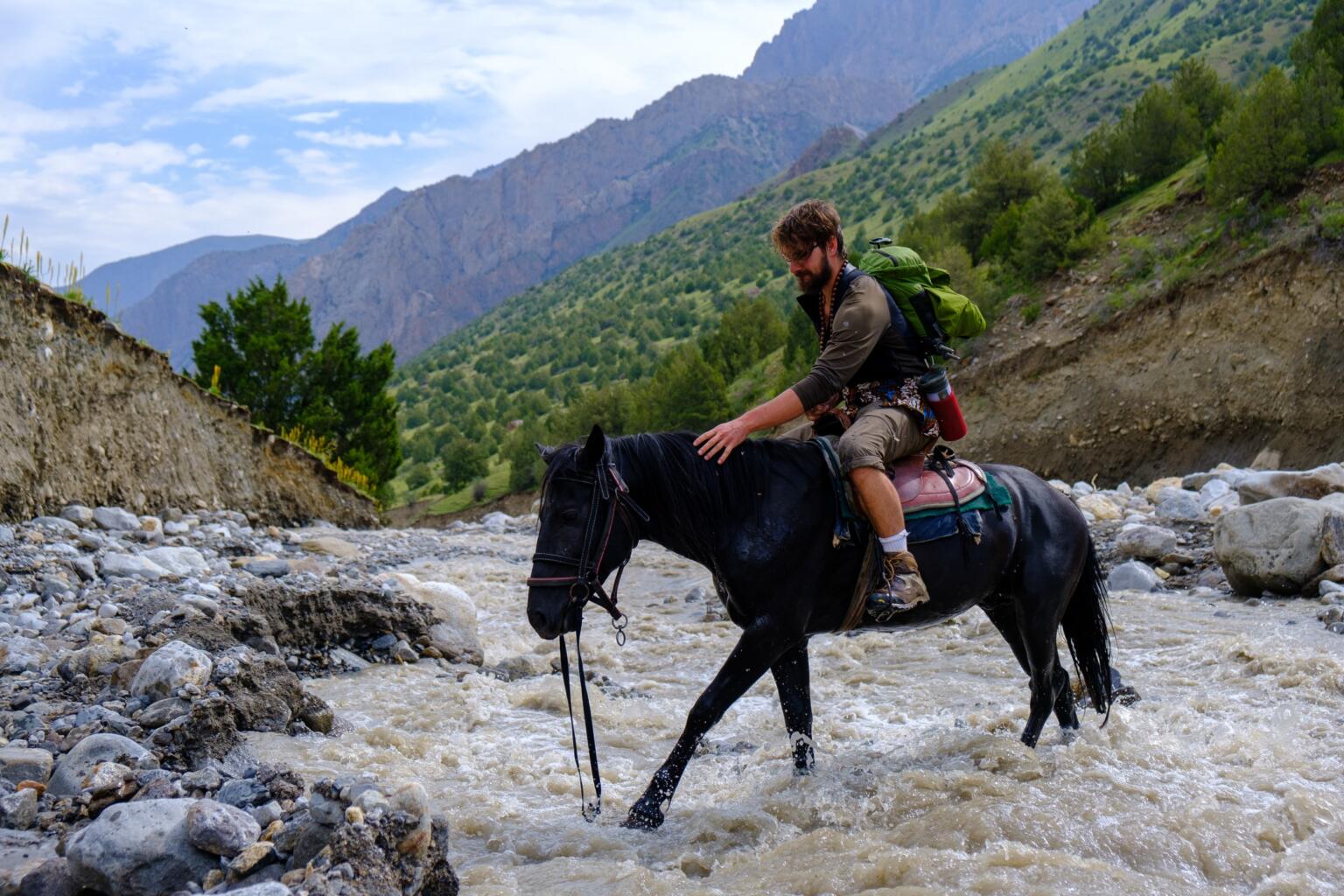 DON'T: Underestimate the weather
The weather in Central Asia can be harsh. It can snow any time of the year – it snowed on us four times in JUNE – and the heat can be unbearable in the lowlands. You never really know what you're going to get when you travel to Kyrgyzstan weather-wise, so it pays to be prepared.
Be sure to pack the proper gear when you plan a trip to Kyrgyzstan. Bring a good jacket, lots of layers, good boots, plus the usual equipment for any alpine adventure.
At the same time, don't forget to bring a swimsuit either – there are lots of great hot springs in Kyrgyzstan that are great to soak in after a long hike. It's also possible to swim in Issyk Kul although it's still pretty cold in the summer.
DO: Try and witness a nomadic game
One way that Kyrgyz people celebrate their culture is through nomadic games. These range from the awesome i.e. Er Enish (wrestling while riding a horse) to the downright strange i.e. Kok-boru (a game that involves dumping a goat carcass in a tire while riding a horse).
Games like this are organized on several occasions. The World Nomad Games, which happens in Kyrgyzstan every two years, is probably the biggest occasion. Outside of this, locals still play these games in their free time. Foreigners are of course welcome to watch.
Note that Kyrgyz usually participate in nomad games in the winter, when they're in the valleys and have nothing else to do. Summer is usually the time for pasturing and work, not so much fun. Most nomad games that take place in the summer are organized specifically for tourists.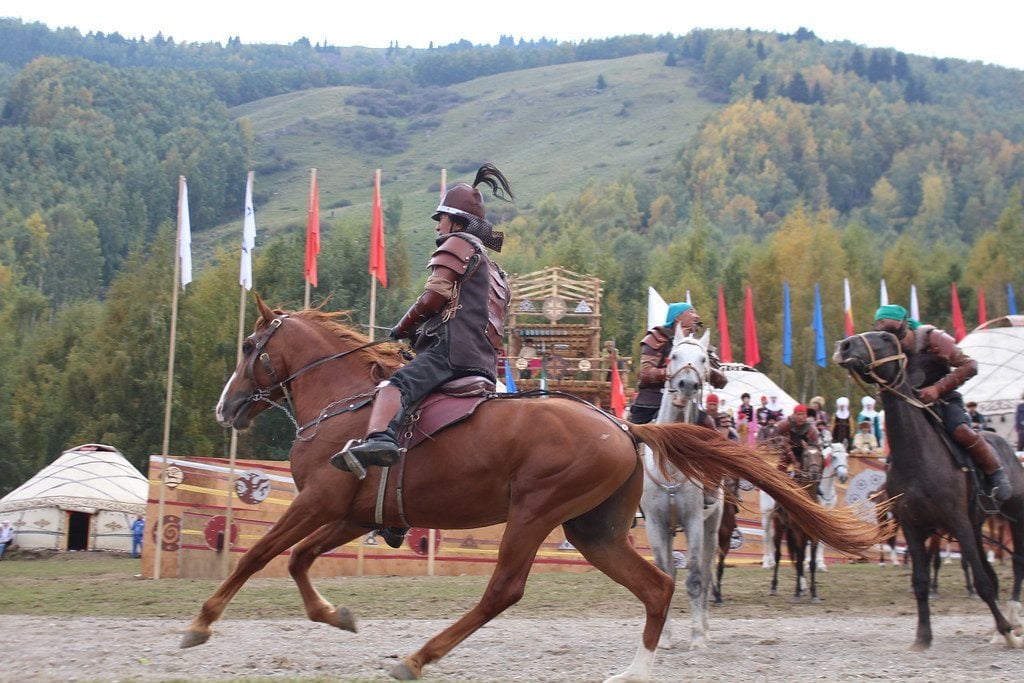 DON'T: Rush through the country
Kyrgyzstan is a wonderful country and it should be enjoyed at the right pace. Trying to do too much in too little time is going to leave you disappointed. You will also need to consider that getting around the country and planning anything on the ground is going to take up some time as well.
Plan on spending at least two weeks in Kyrgyzstan. This will leave enough time to organize activities and to see the best of the country.
If you don't have two weeks – perhaps you're on a short holiday or have a tight schedule – then you should consider heading to Kyrgyzstan with an organized tour. Having someone else plan your trip will help maximize the time you have there!
Commonly Asked Questions about Kyrgyzstan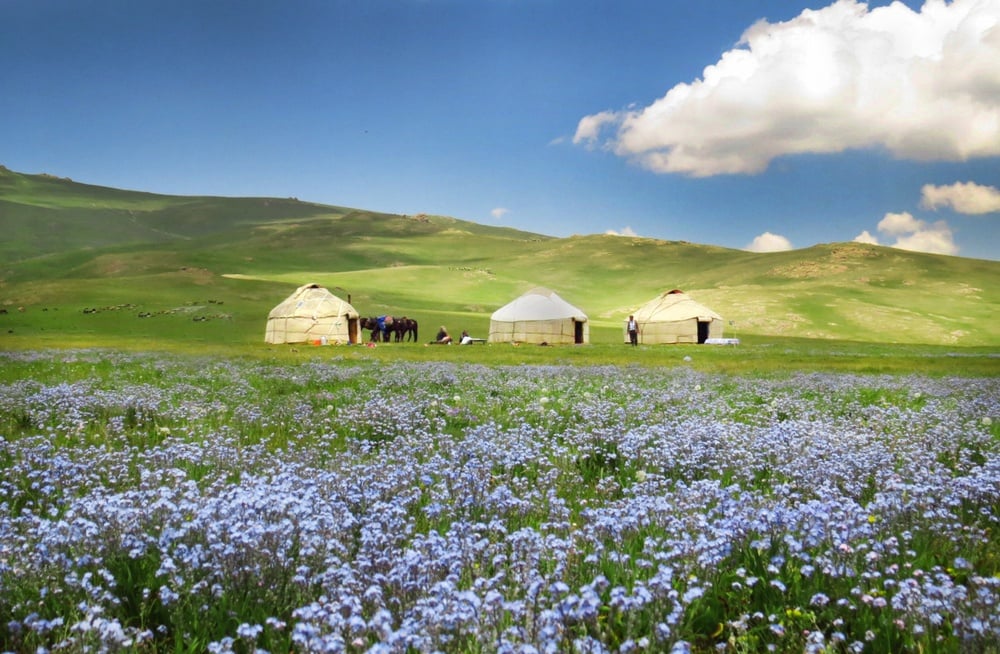 Is it Safe to Travel to Kyrgyzstan?
A lot of people think that Kyrgyzstan is a dangerous place to visit for various different reasons. Here is a couple I've heard in the past:
"Kyrgyzstan is close to the Middle East and thus it is violent."
"It has the name 'stan' in it; terrorists live in the stans (like Afghanistan or Pakistan)."
"I've never heard of Kyrgyzstan, so it must be a chaotic, third-world country."
These are all ignorant, unkind and could not be farther from the truth.
In reality, Kyrgyzstan is a very safe place to visit.
There is very little in the way of terrorism here and, in fact, the locals are VERY opposed to any sort of radicalism.
Whilst the country has had its fair share of political problems in recent years – the Tulip Revolution of 2010 was a hectic time – these are rare and even more rarely affect tourists.
Ultimately, Kyrgyzstan is one of the safest countries I have ever visited. I never felt threatened while I was there, outside of the occasional pissed off horse.
If you'd like to learn more about what to expect when visiting, then be sure to read our Kyrgyzstan safety guide.
Where is Kyrgyzstan?
Kyrgyzstan is one of the 5-6 countries that comprise Central Asia*. As the name implies Central Asia lies in the middle of the Asian continent between China, Russia, India, and the Middle East. Kyrgyzstan shares borders with every other Central Asian nation besides Turkmenistan.
Because of its unique geographic location, Kyrgyzstan is a very eclectic place. The geography is unlike anything else in this world and the culture is totally novel. Those who visit Kyrgyzstan are in for a real treat.
Because of its central location in the region, Kyrgyzstan is a great gateway to the exploring rest of Central Asia. From here, backpackers can start the Pamir Highway in Tajikistan, visit the Fergana Valley in Uzbekistan, and go big in the Kazakh metropolis of Almaty aka the "New York City of Central Asia."
Pakistan and China are also within striking distance, though you'll need to arrange special permits/visas to visit those.
*Some people consider Afghanistan to be a part of Central Asia.
What Language do They Speak in Kyrgyzstan?
Kyrgyz is officially the native language of Kyrgyzstan although Russian is probably more commonly spoken.
Kyrgyz is a Turkic language that is similar to other regional languages like Kazakh but not so not close to the Turkish of Turkey. Although it'd be quite a feat to become fluent in the language, it would still pay to learn a phrase or two; the locals will appreciate this and be more receptive.
First, you should know rahmat, which means "thank you" in Kyrgyz.
Thanks to the former Soviet influence, Russian is the unofficial language of Kyrgyzstan and is mostly used for business and foreigners. If you know a little Russian already, it will pay off when you're in Kyrgyzstan.
Note that there is very little English spoken in Kyrgyzstan and this could be the most frustrating part of traveling here. If you're concerned about communicating clearly with the locals, consider hiring a local guide or joining an organized tour.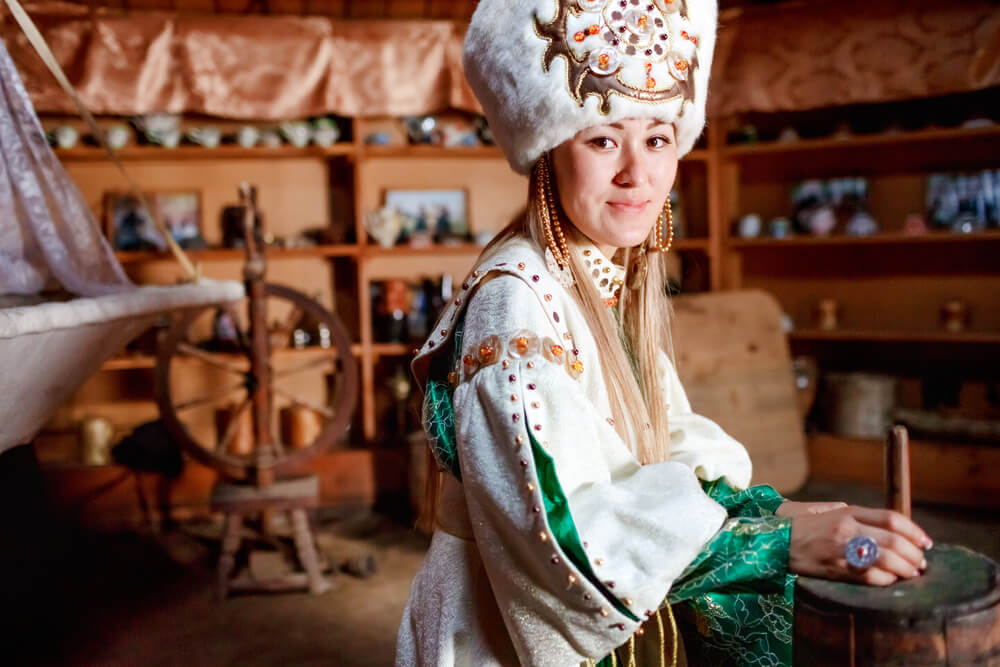 When is the Best Time to Visit Kyrgyzstan?
Kyrgyzstan has four seasons:
A brief and rainy spring (April-May)
A hot and dry summer (June-September)
A short and pleasant autumn (October-November)
A long and frigid winter (December-March)
The seasons and climate can really vary depending on where you're going in Kyrgyzstan though.
For example, Southern Kyrgyzstan is generally warmer than the North and the autumn is a bit longer. The mountains also have a climate all their own.
If you want to do a lot of trekking then July-September is really the only time to visit Kyrgyzstan. Depending on the year, June and October sometimes are okay. Otherwise, the Issyk Kul region and Osh are nice during the spring and fall.
You can visit Kyrgyzstan in the winter and there still are plenty of things to do at this time. There's a ski resort at Karakol and crossing-country skiing is becoming very popular these days, especially around Song Kul. Avoid Naryn though: it is considered one of the coldest places in the world during the winter.
Is Kyrgyzstan a Religious Country?
Islam is the official religion of Kyrgyzstan although it's not what I'd call strict Islam. Kyrgyzstan's brand of Islam (majority Sunni) is pretty lax compared to other hardline Islamist countries, like neighboring Uzbekistan or the countries of the Middle East.
For one thing, drinking is not illegal in Kyrgyzstan and many people take part in it (maybe too much sometimes).
Women are not nearly as cloistered as other Islamic countries either. You will not see many hijabs while traveling in Kyrgyzstan. Sometimes, women even have bare shoulders and knees (more so in the north).
Kyrgyzstan is also firmly against any sort of jihadism and the country has taken many steps to avoid this sort of radicalization, although some of these have been counterproductive.
That being said, Kyrgyzstan does take faith seriously so it is important to remain respectful. Have an open mind and be aware of Islamic practices and you'll be fine.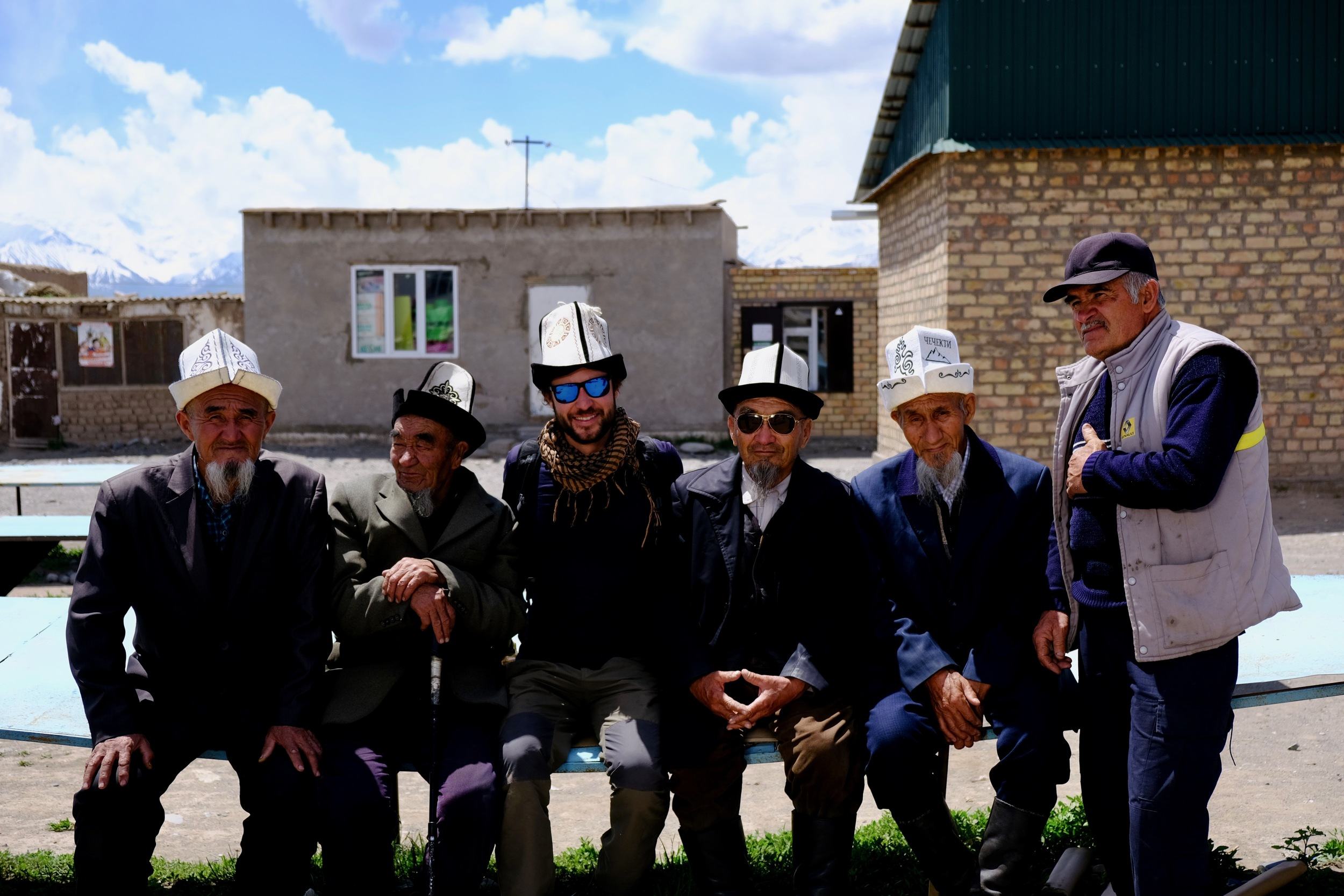 Extra Tips and Tricks When Visiting Kyrgyzstan
1. Change your money before leaving Bishkek
Aside from Osh and maybe Karakol, Bishkek is the only real city in Kyrgyzstan. Most if not all of the country's financial centers are located here, which means you should be changing your money here as well. Outside of Bishkek, currency changers are pretty rare.
Before heading out into the rest of Kyrgyzstan, you should definitely be changing your money in Bishkek. Most people will suggest going to the local banks but these don't always offer the best deals. The best place to look is inside the GUM Shopping Mall. There are a few on the bottom floor that offer good rates and ask no questions.
2. Stay at local accommodation
Regardless of where I go, I always recommend staying in local accommodation over larger businesses. Staying in guest houses or homestays is a much better experience in my opinion and offers more opportunities to immerse yourself in the local culture.
The Community Based Tourism group, or CBT, is a pioneering association in Kyrgyzstan that connects local hosts with travelers. The group has existed since 2003 and by now they have a network over 15 different destinations around the country.
Using community-based tourism in Kyrgyzstan is not only a way to further enhance your own experience; it's also a way to improve the lives of the locals themselves. By cutting out big business, you can be sure that your money goes directly into the hands of the people and not into a corporate bank account. This way, the common Kyrgyz has a better opportunity to support themself and their family.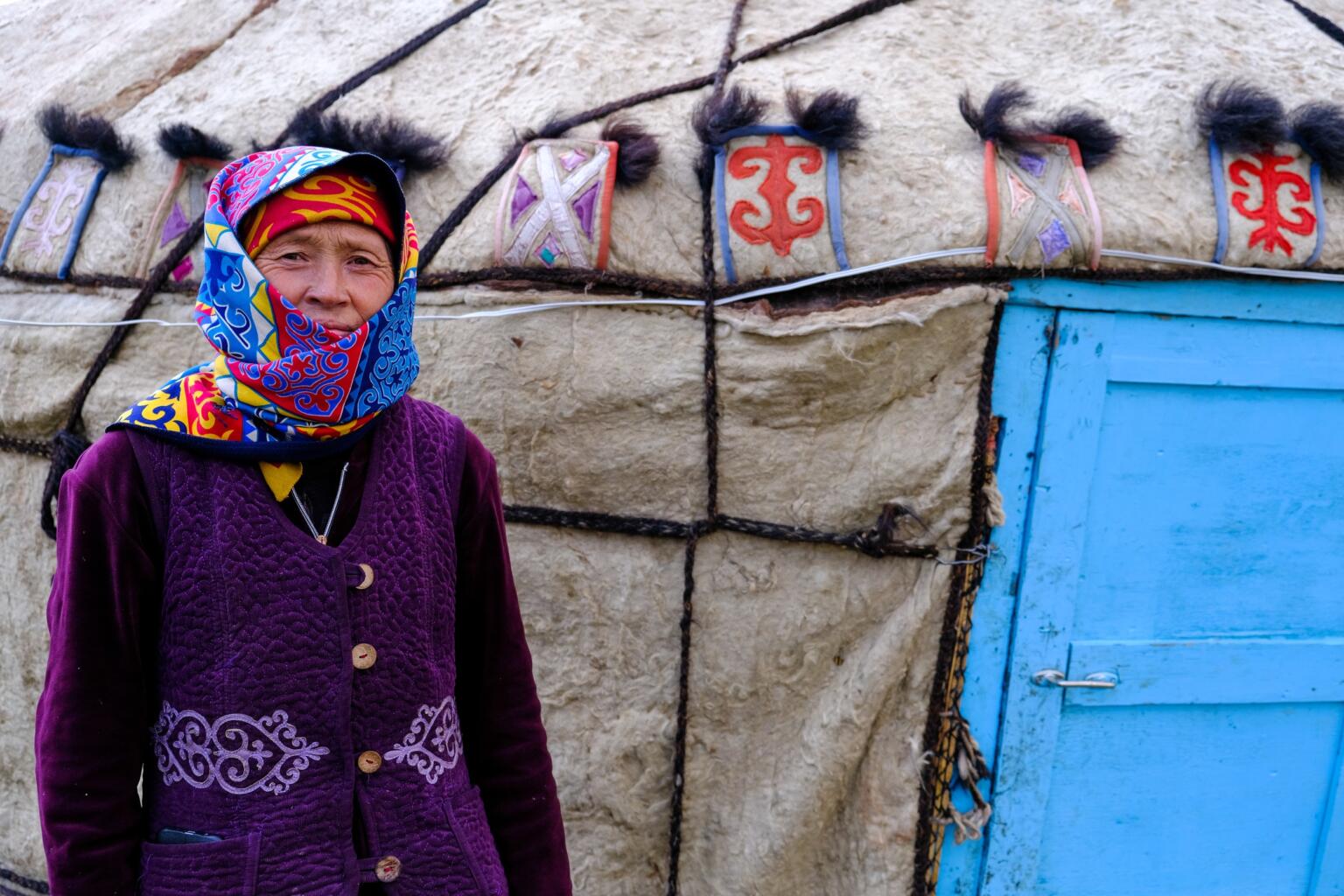 3. Buy a local SIM card
Chances are, you probably won't need to make a lot of calls or surf the internet while you're traveling in Kyrgyzstan. For one thing, you should be out exploring the wilderness! For another, the connection is pretty shit outside of Bishkek and the larger towns.
But having the ability to call ahead and confirm accommodation or connect with a local guide is still very useful. Considering the fact that SIM cards are so cheap in Kyrgyzstan – they're around $10 – it really does hurt to pick one up anyway. I suggest using O! but Beeline and Megacom are also fine.
If you choose O!, you can also buy a USB dongle that when plugged in gives you WiFi anywhere that there is data. We found it more convenient to use than searching for WiFi in cafes and offered a pretty strong connection as well.
4. Do your research beforehand
There are certain countries where you can just shoot from the hip and visit without making any plans whatsoever. Places like Thailand, India, and Peru are a couple of places where you can just show up without any sort of guide or booking and you'll be fine.
Kyrgyzstan is not really one of these places.
For one, tourism in Kyrgyzstan is very underdeveloped compared to many other destinations in the world. Things like hotels, tour operators, and transportation for travelers are much less frequent and much less apparent. You'll have to go looking first before you find any of these.
This means it pays to have a plan before visiting. Knowing where there's accommodation, where you can find guides, and where to catch the bus beforehand will make your trip to Kyrgyzstan much more enjoyable.
We've written a pretty extensive backpacking guide for Kyrgyzstan that contains all of this info and more. Be sure to give it a good read before heading out.
5. Ditch the hostels
Hostelling is not really a thing in Kyrgyzstan at this point. Maybe it will be one day when the country becomes more well-known with travelers (and it will be) but right now the pickings are pretty slim.
Instead, stay in alternative forms of accommodation in Kyrgyzstan. Staying in a yurt is an unmissable experience and there are plenty of guesthouses/homestays spread throughout the country as well.
If you wanted to travel on a backpacker budget in Kyrgyzstan, the best way to do so would be to bring your own tent. Camping is by far the cheapest form of accommodation you can use while visiting.
Save $$$ • Save the Planet • Save Your Stomach!
Drink water from ANYWHERE. The Grayl Geopress is the worlds leading filtered water bottle protecting you from all manner of waterborne nasties.
Single-use plastic bottles are a MASSIVE threat to marine life. Be a part of the solution and travel with a filter water bottle. Save money and the environment!
We've tested the Geopress rigorously from the icy heights of Pakistan to the tropical jungles of Bali, and can confirm: it's the best water bottle you'll ever buy!
View on REI
Read the Review
6. Don't ride a horse if you don't feel confident
Whilst the horses used to carry trekkers and tourists are generally very well trained in Kyrgyzstan, it's important to remember that they're still animals. They are sensitive creatures and can easily sense if you're nervous or uneasy.
If you're afraid, the horse will be afraid and a fearful horse can be problematic.
If you're unsure about riding a horse, then don't do it. You need to be confident when riding one so you can properly control it. A horse requires stern directions and they will do whatever they want otherwise.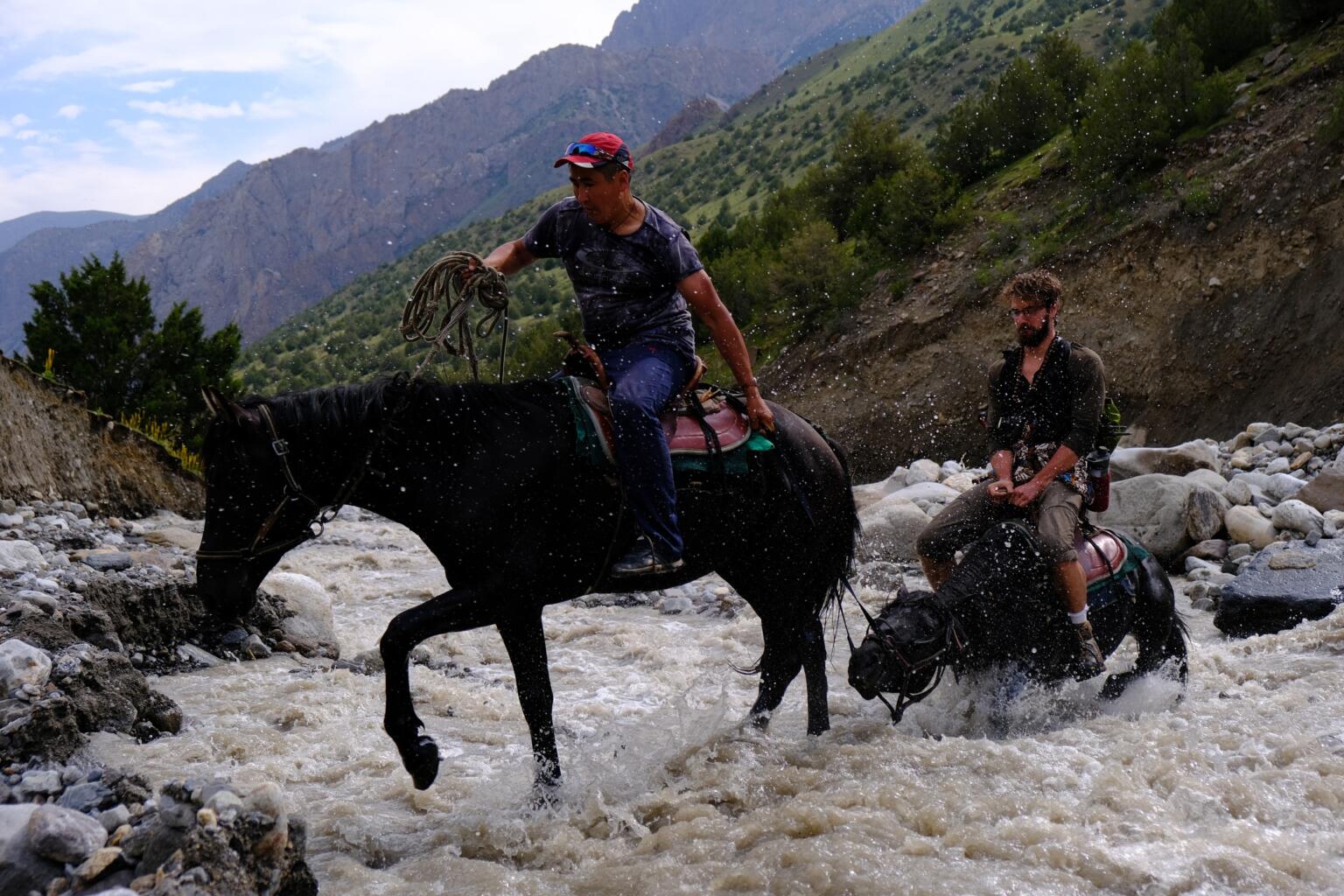 7. Practice your handshake
The key to making a good first impression with the local Kyrgyz is with a firm grip and good eye contact. Kyrgyz shake each other's hands when greeting each other and different kinds of handshakes indicate different levels of respect.
A standard handshake with one hand is usually reserved for new acquaintances and strangers. If someone takes their other hand and grips the arm they're using to shake, it means that they're showing respect. The closer this grip is to their own hand, the greater the respect is shown.
After shaking hands, some Kyrgyz will also touch their heart with the hand they used to shake. This is an additional gesture and is pretty easy to adopt (it looks freakin' cool). If you're in the south, some people will also move their hands over their faces like they were washing it – this is a Muslim gesture and means good luck and health to you.
8. Learn a bit of history before visiting
The history of Kyrgyzstan has been pretty uneventful up until the last few decades. For most of its existence, Kyrgyzstan has mostly been a place where nomadic tribes roamed and only a few great dynasties have left their mark here.
But the history of the greater region, that of Central Asia, is very fascinating. This is where the Silk Road was born, where empires rose and fell, and where many of the world's greatest leaders were born, like Barbur, Tamerlane, and Al-Khwarizmi. The history of Central Asia may take a back seat compared to Western Civilization but it has been no less influential.
I suggest learning a bit about the history of the region before visiting. The Silk Roads by Peter Frankopan gives a very comprehensive overview of Central Asia in relation to the Middle East and Europe. I also recommend checking out Peter Hopkirk's The Great Game, which concerns the shadowy war fought between the Russian and British Empire in Central Asia in the 19th century.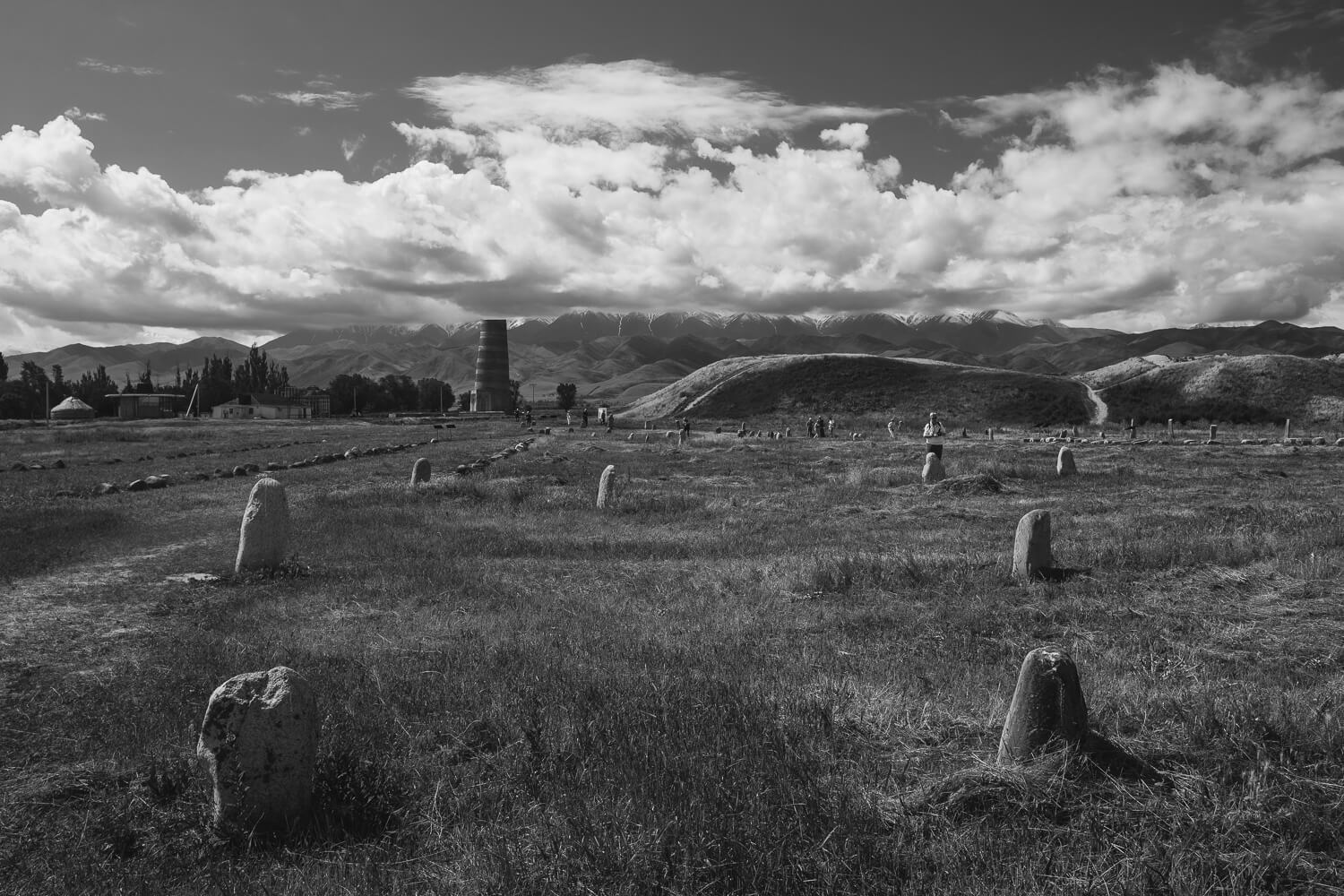 9. Visas are super easy to get
Unlike some neighboring countries, it is very easy to get a visa for Kyrgyzstan. Many nationalities qualify for a 60-day visa-on-arrival.
To check and see if your nationality qualifies for a free visa, be sure to visit the official website for the Kyrgyz embassy.
10. Be ready to have your mind blown
Kyrgyzstan is one of the most amazing countries that I have ever visited. The landscape is mindblowing, Kyrgyz people are super welcoming, and the culture is unlike any other. Travelers are starting to catch onto this as well.
Kyrgyzstan, and all of Central Asia for that matter, is set to be the next big adventure destination. It won't be long before people from all over the world start flocking here in search of epic mountains, fresh experiences, and unbridled hospitality. Get here before Kyrgyzstan is discovered!
Travel Insurance For Kyrgyzstan
We've said it before and we'll say it again, Kyrgyzstan is a very safe country to visit. However, no matter where you go in the world disaster and illness can strike so it is better to have travel insurance. We use World Nomads who are dedicated to covering adventure backpackers like us.
ALWAYS sort out your backpacker insurance before your trip. There's plenty to choose from in that department, but a good place to start is Safety Wing.
They offer month-to-month payments, no lock-in contracts, and require absolutely no itineraries: that's the exact kind of insurance long-term travellers and digital nomads need.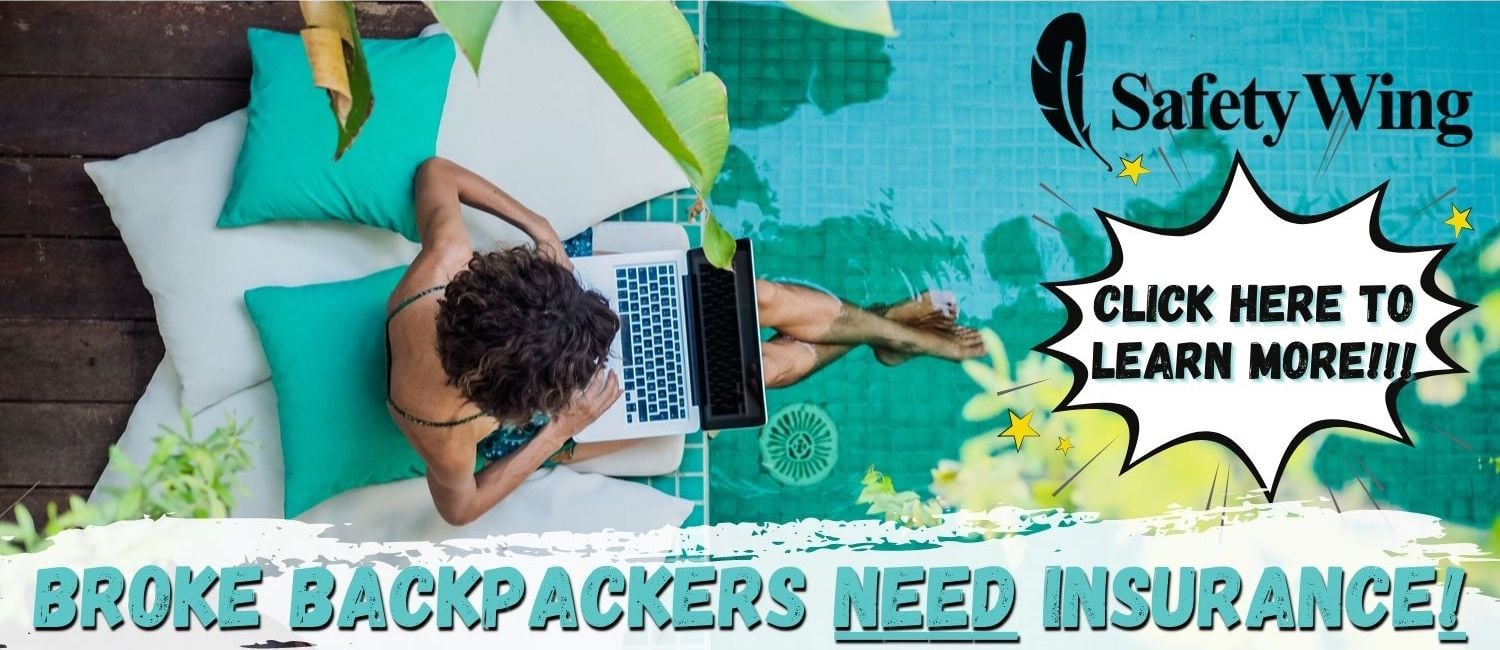 SafetyWing is cheap, easy, and admin-free: just sign up lickety-split so you can get back to it!
Click the button below to learn more about SafetyWing's setup or read our insider review for the full tasty scoop.
---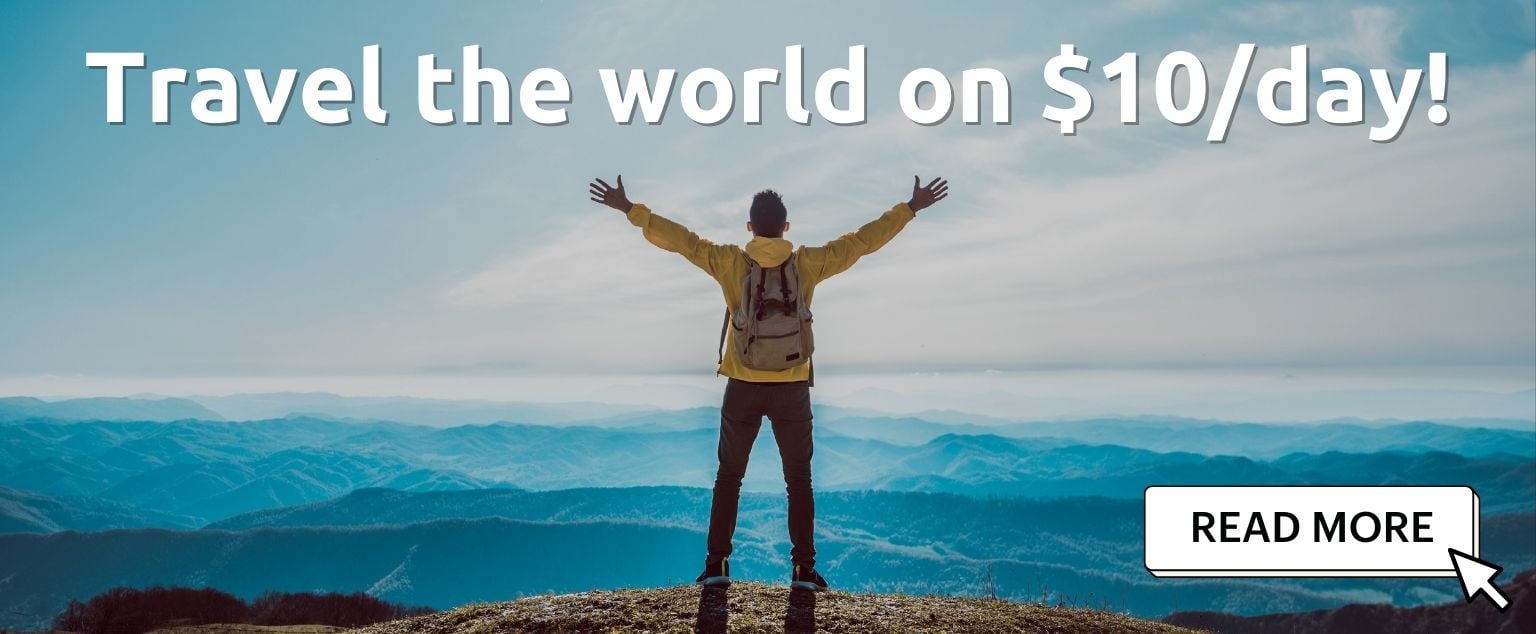 And for transparency's sake, please know that some of the links in our content are affiliate links. That means that if you book your accommodation, buy your gear, or sort your insurance through our link, we earn a small commission (at no extra cost to you). That said, we only link to the gear we trust and never recommend services we don't believe are up to scratch. Again, thank you!