If you're like most adventurous travellers with Kyrgyzstan next on their travel list, you're seeking some of the world's best hiking, trekking and breathtaking outdoor experiences. And there are options aplenty – as a mountainous country free of plains and with the lowest area laying at no lower than 500 meters (1,600 feet), you can bet you have some unforgettable and challenging hiking trails to choose from!
But because Kyrgyzstan's elevations vary widely and conditions can differ greatly, figuring out what your Kyrgyzstan packing essentials are is already challenging enough.
But, have no fear, because you've come to our comprehensive Kyrgyzstan survival guide to get all the information you need! Keep reading for a step-by-step game plan for what to pack for Kyrgyzstan that will prepare you for all conditions. You'll find a top 23-needs packing list, tips on what to wear in Kyrgyzstan, a breakdown of seasonal weather and what to pack accordingly. Plus, find extra tips specifically for women and men, and what not to add to your Kyrgyzstan Packing List.
After reading this guide, you'll have this what to pack for Kyrgyzstan challenge totally under control! So, get comfy and read on – and before you know it, you'll be on your way to all the wonders and adventures that await in this Central Asian gem.
So let's get to it…
Top 23 NEEDS for Kyrgyzstan – Kyrgyzstan Packing List
#1 – Nomatic Travel Bag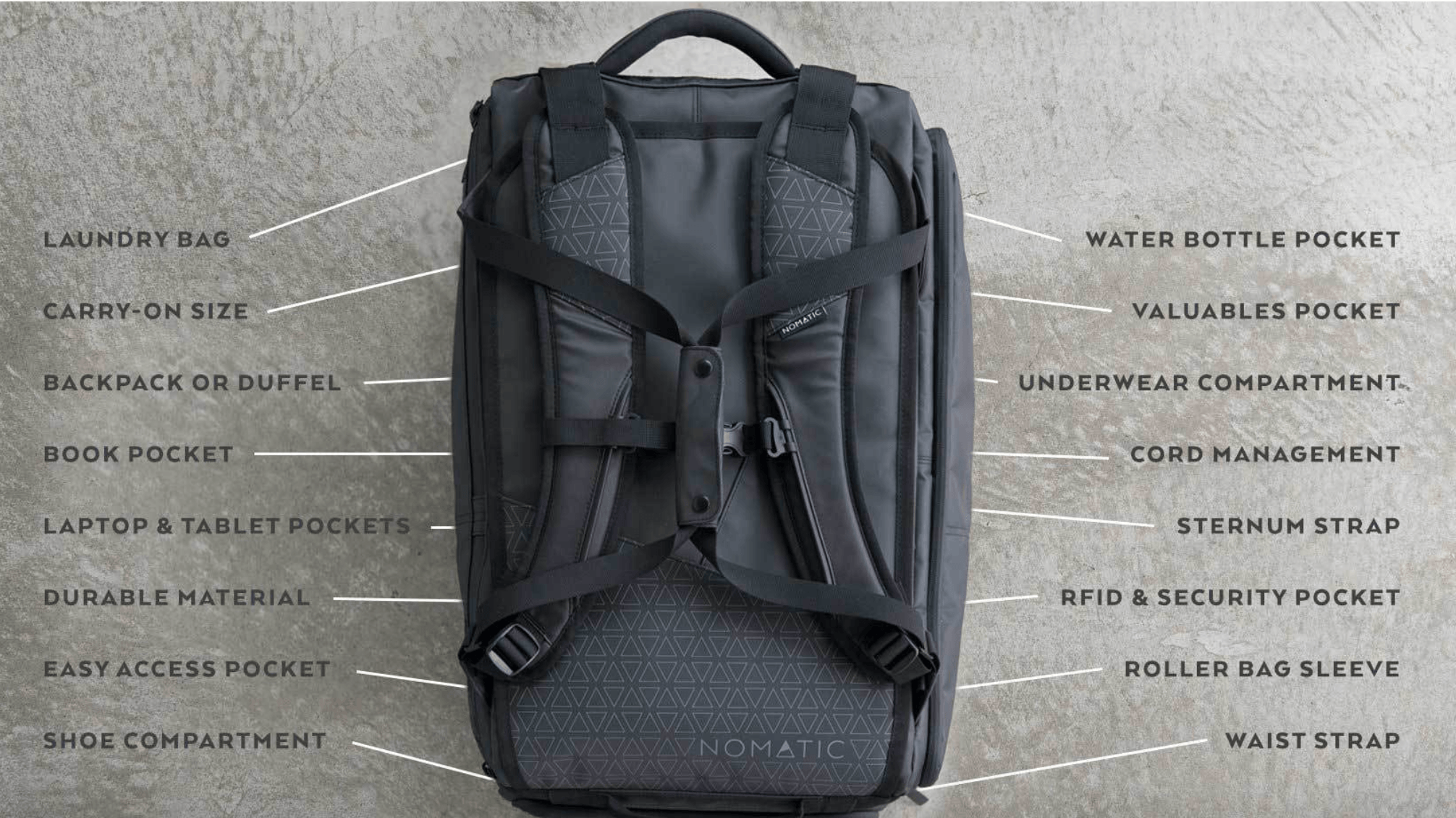 As a backpacker, your most important piece of travel gear is – not surprisingly – your backpack. For terrain as varying and rugged as what you'll find in Kyrgyzstan, having one that's durable and versatile is especially important. With this in mind, our #1 recommendation is the Nomatic Travel Bag. We're sure that you'll fall in love with all its built-in pockets and compartments that maximize every bit of precious space! It's by far the smartest designed backpack we've found to date.
#2 – Active Roots Security Belt
One of your Kyrgyzstan necessities includes protection against pickpockets and minor theft – which is always advised no matter where you travel. This subtle accessory, the Active Roots Security Belt, is one of our favourites because it's exactly like a regular belt from the outside but houses a zipper pocket on the inside, allowing you to safeguard your cash on the sly. Always better to be safe than sorry! Check out our in-depth review here.
Need a little more storage?
When moving from place to place, you should keep your travel documents and other valuables on your body. Your carry on isn't safe, even when it's under your seat or overhead.
A full-sized money belt that stays tucked under your clothes keeps your documents and cash organized during your travels and assures nothing critical gets left behind or stolen.
#3 – World Nomads Insurance
As a member of the globetrotter community, being prepared for the unexpected is a basic requirement. That's why travellers insurance is a must-have. There's no better way to go than with coverage from World Nomads Insurance because their wide variety of affordable plans will cover you for every hiccup from medical services and emergencies to unforeseen travel cancellations and theft protection. The peace of mind is worth it – trust us!
#4 – Active Roots Water Bottle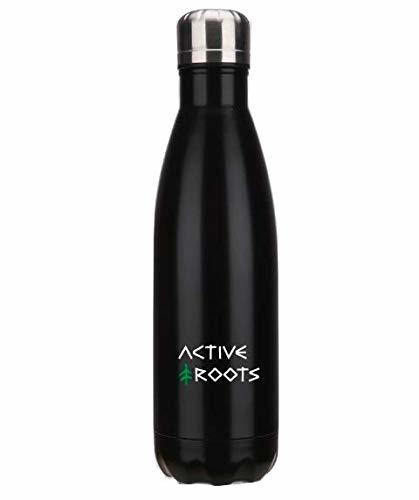 In a destination packed with outdoor adventure and often highly strenuous activities, a top-notch water bottle is a must on your what to pack for Kyrgyzstan list. Staying hydrated in all weather conditions is essential to get you through long days of trekking. The 25-ounce stainless steel Active Roots Water Bottle is a perfect choice because it has the capacity for 8 more ounces than comparable bottles and will help you avoid a dangerous situation of dehydration.
#5 – Combination Lock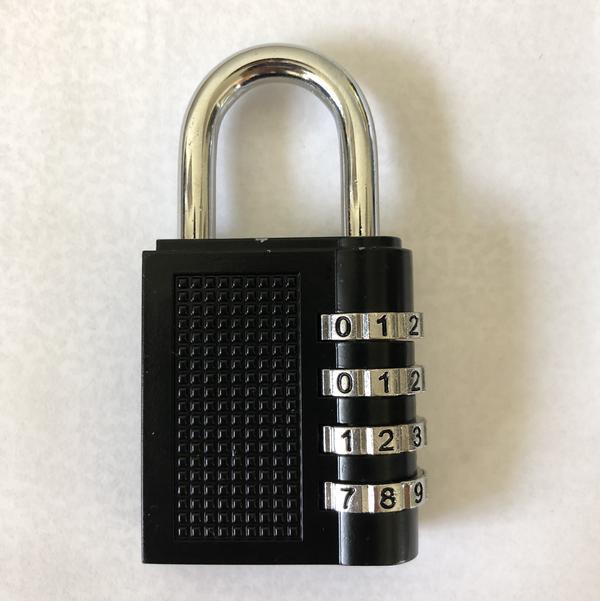 Another basic Kyrgyzstan safety precaution is to keep your main travel bag locked as much as possible. The Active Roots Combination Padlock is simple, easy to use and travel-friendly. Its re-settable combination locking feature is convenient too. You end up leaving your backpack unattended more often than you may realize – on public transportation and in your accommodations. And they're especially susceptible in shared-space lodgings, so take extra care!
#6 – Skeletool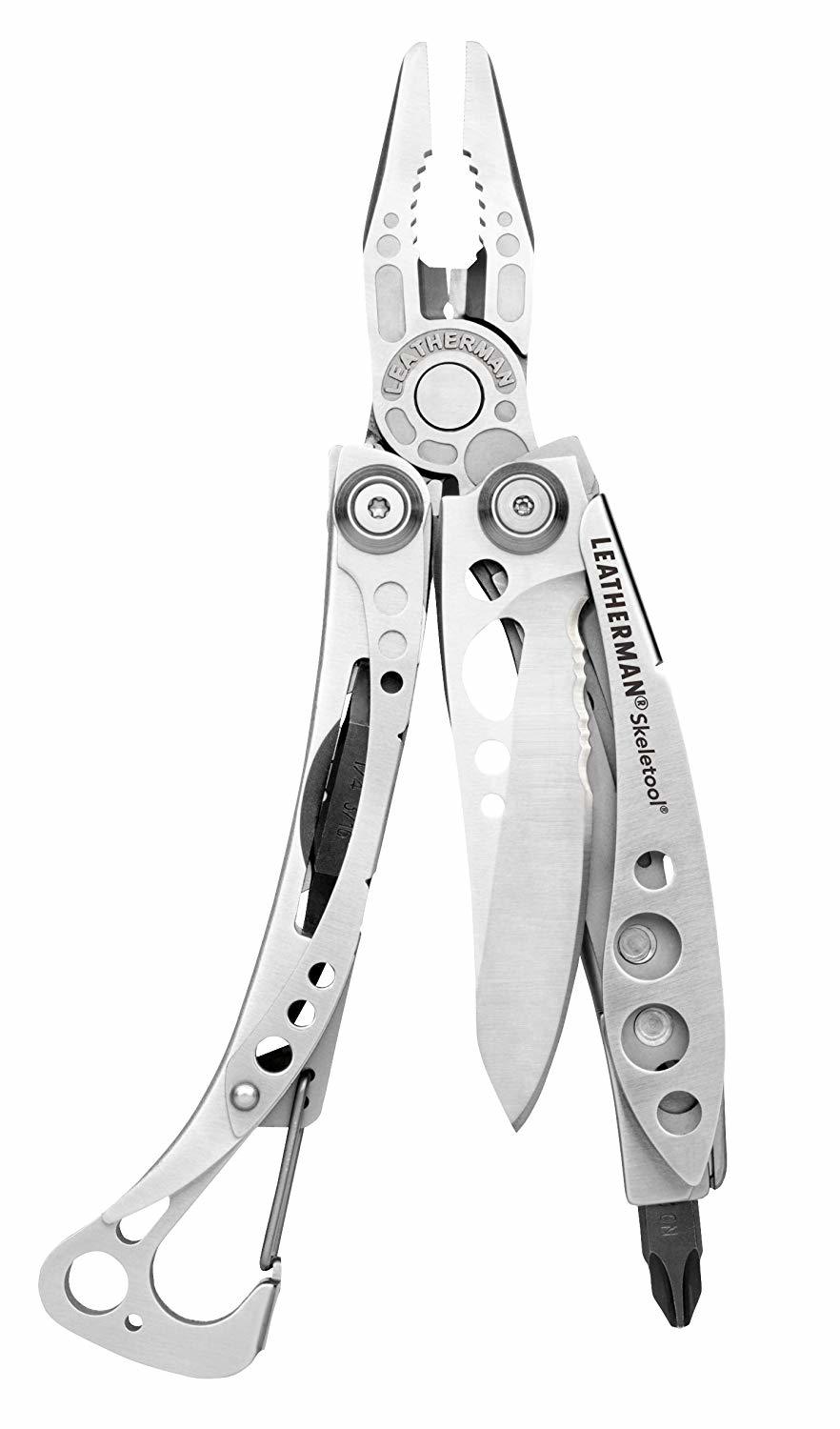 Whether you're hiking a remote mountain top, exploring ranges on horseback or just chilling at your yurt, you'd be wise to include a travel-friendly multi-tool on your what to pack for Kyrgyzstan list. Our favourite brand is Skeletool because they offer pocket or key chain-size models with lots of cool, useful tools. It's easy to see how scissors, corkscrew, bottle opener and even pliers could come in handy while you're in the remote outdoors!
#7 – Active Roots Microfiber Travel Towel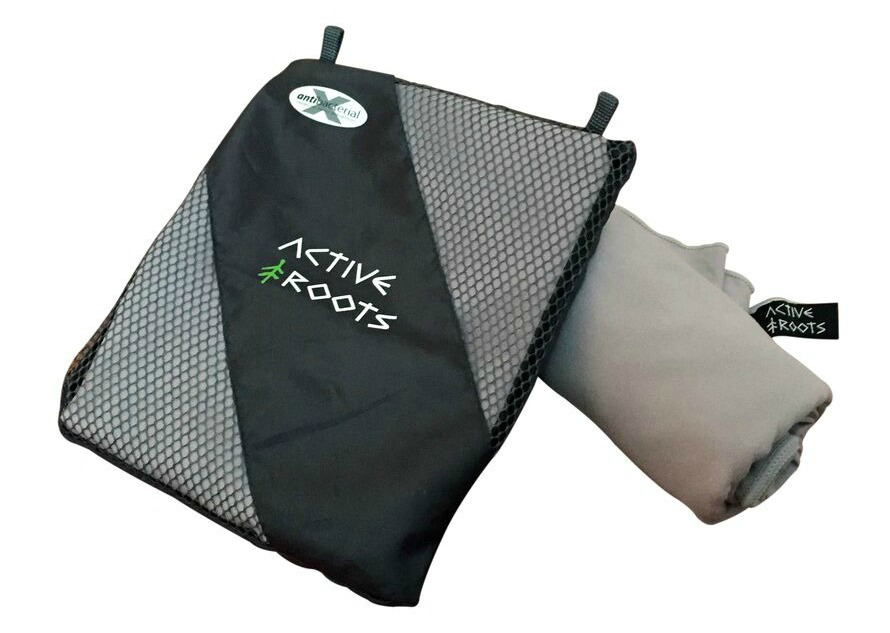 You can't be too sure of the commodities you'll get at your budget accommodations – like towels. It's highly possible you won't get any at all, especially for camping-style lodging. It's bulky and downright impractical to pack a regular towel, so you'll want an Active Roots Microfiber Travel Towel that's ultra-lightweight and easily packs down into a space-saving size. Plus it takes less than an hour to dry, which is another big plus!
#8 – Active Roots DayPack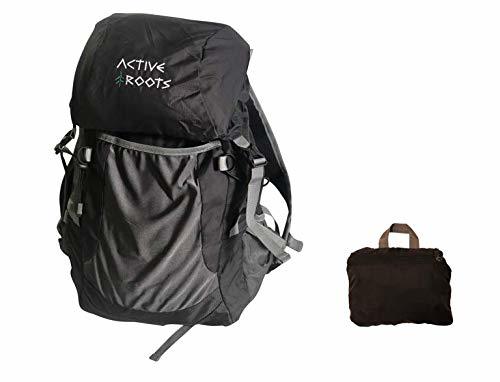 It's always worth having a daypack with you whenever you travel but often NOT worth carrying something bulky around. The Active Roots adventure daypack is hands down the best foldable day pack around, it comes with a water bottle holder, folds down super small yet provides plenty of space for your day-venture and is tough and sturdy.
#9 – Fairywill Electric Toothbrush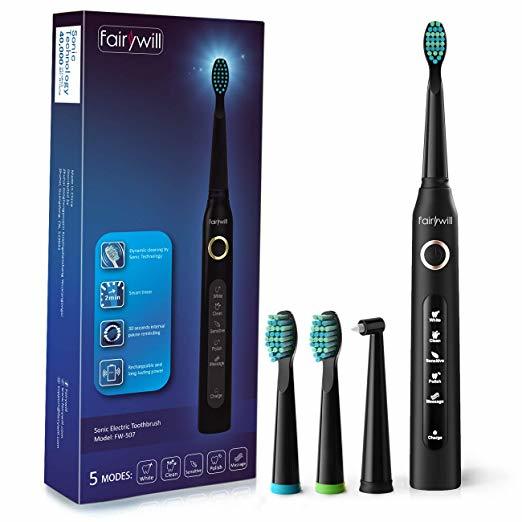 A small bit of luxury that's easy to get used to is travelling with a Fairywill Electric Toothbrush. Not only does this convenient 55-ounce toothbrush keep your pearly whites exceptionally clean and healthy, but its different modes feel really awesome on your teeth too! And it's not another item you have to worry about charging up; with just one 4-hour charge, it's good to go for 30 days of use.
#10 – SunGod Sunglasses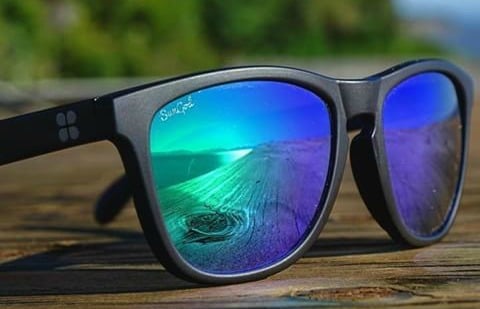 Another important item on your what to take to Kyrgyzstan checklist is a reliable pair of sunglasses. Especially at high altitudes and while braving the elements – whether in the sunshine, wind, clouds or snow – you need exceptional eye protection that's built for performance. We love SunGod Sunglasses because they're built tough with scratch-resistant triple-layer lenses and trademarked Adventureproof? Frame Material. Plus you're backed up by a free lifetime guarantee of free repair. Read more on why we love SunGod Sunglasses.
#11 – Digital Camera
We agree that cell phone camera technology is pretty amazing nowadays. Even still, they don't do Kyrgyzstan's majestic mountainous landscape and pristine lakes justice! If you don't own a digital SLR (single-lens reflex) camera, we highly recommend that you consider adding one to your what to pack for Kyrgyzstan shopping list. You can find some great deals for starter cameras if you're on tight budget restraints; it's worth shopping around! One of the best reasons to visit Kyrgyzstan is for the endless photo ops it offers. Get a good camera and make the most of them!
#12 – Travel Sheet or Sleeping Bag Liner
Remember that Kyrgyzstan is a developing nation, so accommodations will likely not be up to typical Western standards. This means that any sheets or bedding you get at hostels may not be up to par. This is especially true if you plan on camping or staying in a yurt – you'll want to bring your own sleeping bag or easy-to-pack travel sheet with you. They don't take up much space and will improve your quality of sleep.
#13 – Travel Jungle Gym Set
Whether you're traveling for a weekend or for a year, it's difficult to keep your usual workout routine on the road. There are loads of workouts online to print and follow, but there's nothing like being in a gym with proper exercise equipment. Enter: Monkii Bars. You can set up your workout station anywhere – hotel rooms, mountainsides, your backyard – and the pocket gym comes with its own app so you can learn the ropes (cough, cough) of staying fit on the road!
#14 – Travel Pillow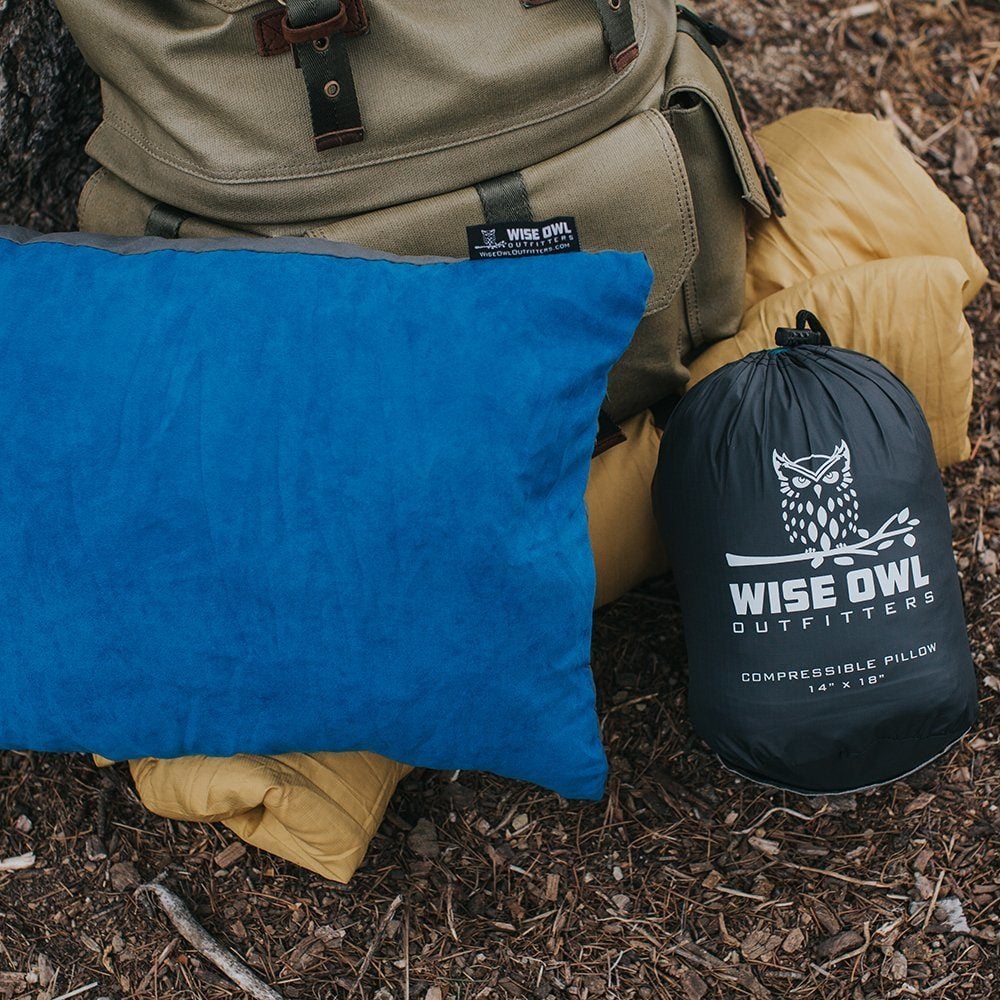 For the same reasons as mentioned above, include a travel pillow to your Kyrgyzstan packing list. Be sure to bring along something you find comfortable because comfort isn't a feature you're likely to find provided for you. Your best bet is to bring along a pillow that packs down and doesn't take up much space. They also make for much more enjoyable red-eye flights!
#15 – Packable Rain Jacket
Even in the summer months, the likelihood of some rain at some point along your Kyrgyzstan travels is high. Especially at such high altitudes, you never know when the temperatures will drop, or if clouds will roll in for random showers. That's why it's a good idea to have a packable rain jacket that's easy to stash away in your daypack. You'll be happy to have it when variable weather strikes!
#16 – AR Toiletry Bag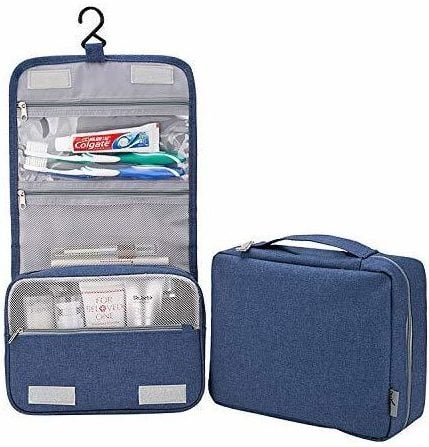 Another backpacker favorite for staying organized is a hanging toiletry bag. It's extremely helpful to have all of your accessories neatly gathered in one bag that you can hang for easy accessibility, especially when counter space isn't plentiful or even available. A well-organized bag is worth having whether you're tree whilst camping or a hook in the wall – it helps to have quick access to all your stuff.
#17 – Flashlight
Yurt camps and small villages are mostly sparsely lit – if not completely unlit – so you'll get around easier and safer by having your own portable flashlight on hand. It'll also come in handy for more rugged camping, in which case you may want to consider adding a more powerful light source to your packing list. It's always dark by 8 PM, regardless of season, so you'll want to be prepared for the darkness.
#18 – Sanitizing Wipes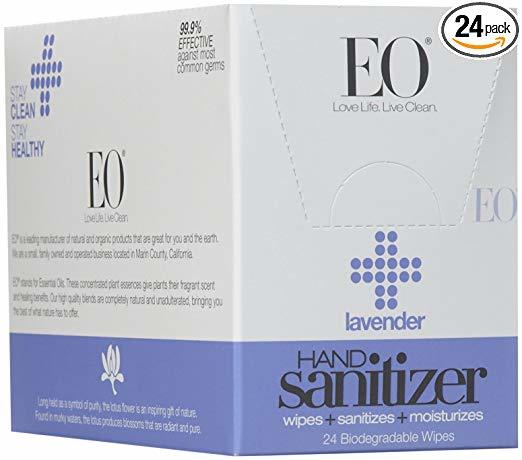 You'll quickly discover that conditions in Kyrgyzstan are often dirty and not the most hygienic, so you most certainly need to add biodegradable sanitizing hand wipes to your what to pack for Kyrgyzstan list. And since finding running water and soap isn't likely, they become particularly indispensable. If possible, bring eco-friendly ones over the chemically-laden so you'll do less harm to the environment.
#19 – Toilet Paper
As a general rule, a bathroom in Kyrgyzstan consists of an outhouse-style set up with a hole in the ground. The toilet paper you're likely to find – if any at all – will be what others describe as sandpaper. That being said, we highly recommend you travel prepared with travel toilet paper that will fit easily into your day bag and that you can have handy at all times.
#20 – Insect Repellent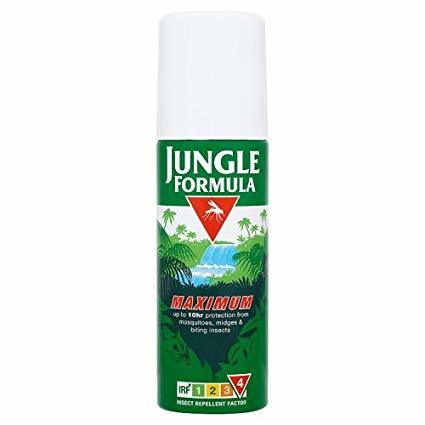 There are a variety of diseases you can contract in Kyrgyzstan, including malaria and encephalitis. In addition to getting the proper vaccines for your protection, you need to pack strong DEET-containing bug repellent. We highly recommend Jungle Formula Maximum Range because it contains 50% DEET, which is the strength recommended by the World Health Organization. We also like that it's effective for repelling a variety of biting insects, including sandflies and mosquitoes.
#21 – Travel Adapter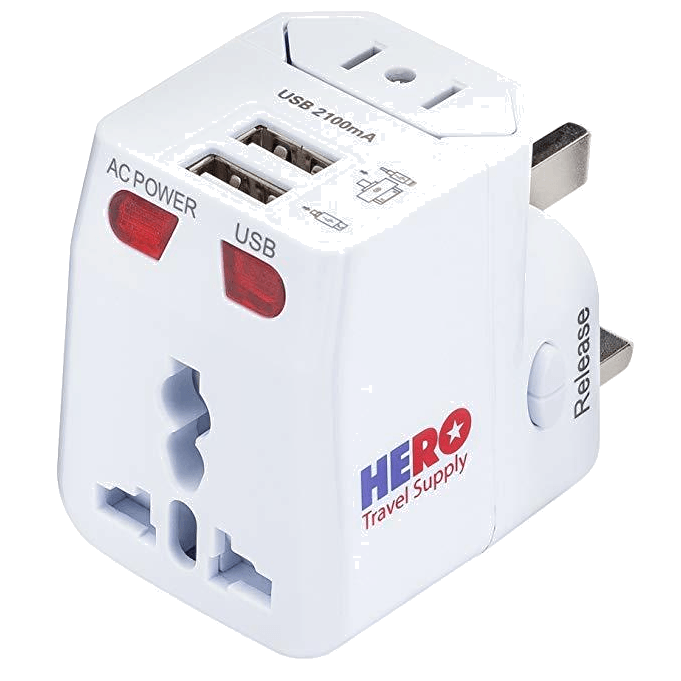 You'll need to include a power plug adapter for on your what to pack for Kyrgyzstan list. We always recommend travelling with a universal travel adapter so that you know you'll be able to power up your electronics no matter where in the world you go. Also, keep in mind that if you plan on doing a lot of camping and being away from the bigger cities, you may not have access to an electrical outlet. In that case, you'll want to have a solar charger or other devices for external charging.
#22 – Travel First Aid Kit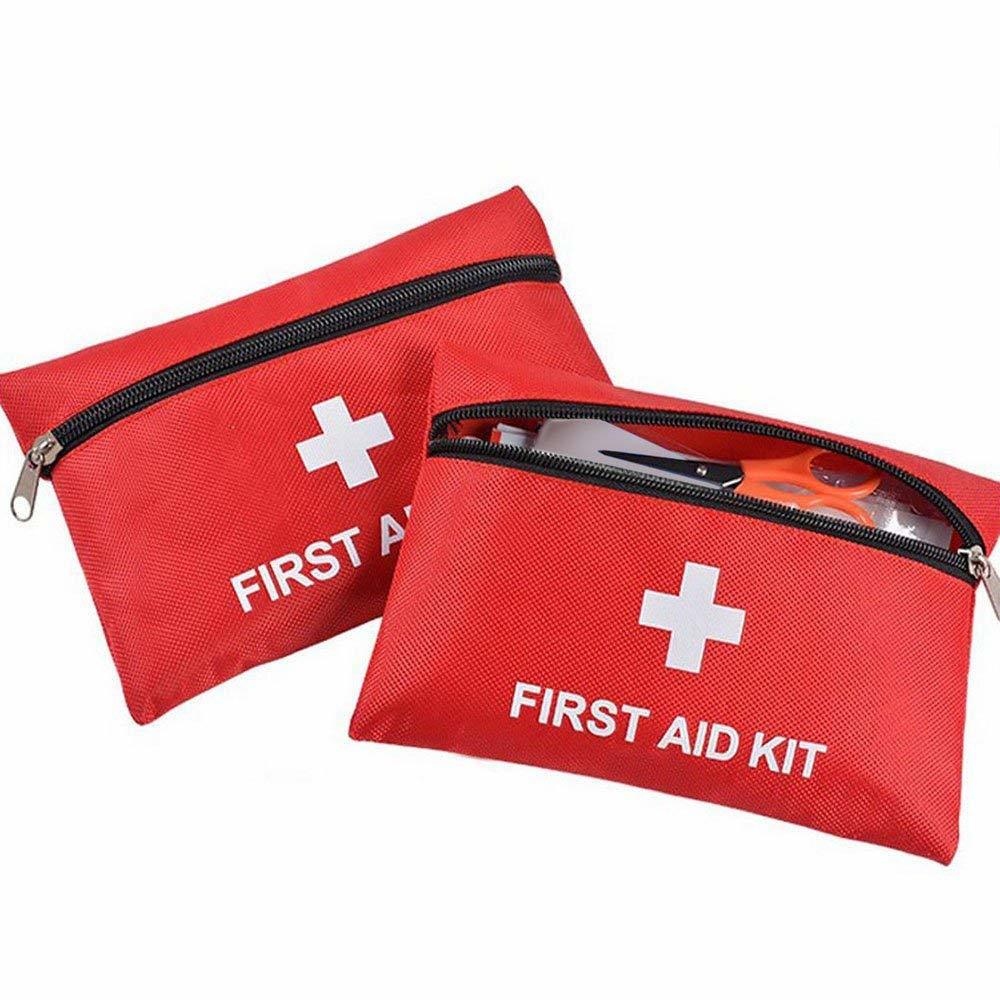 Travelling through developing nations and outdoors activity-packed destinations is always an adventure, but they also require extra self-care. You need to travel prepared with basic first-aid essentials. When you're outdoors in the dirt and foreign bacteria-laden surroundings, just a minor cut or scratch can quickly become more serious if not quickly treated. You'll want basics, like disinfecting ointment and bandages, as well as medications like diarrhoea pills.
#23 – Sunscreen
Remember that you'll be up at high altitude and outdoors most of the time while in Kyrgyzstan, which means that the sun is very, very strong – especially so at elevations above 3,000 meters. Whether it's sunny, cloudy, hot or cold, you're still susceptible to some nasty sunburns if you don't wear adequate sun protection. Be sure to include an effective broad-spectrum sunscreen to your Kyrgyzstan packing list.
What to Wear Kyrgyzstan
For being a predominantly Muslim country, Kyrgyzstan street fashion is actually quite lax. It's not uncommon to see people in jeans and t-shirts and shorts in the summer in the bigger cities like the capital, Bishkek. But it's also a country of extreme elevation changes and varying climates, so – when preparing what to wear in Kyrgyzstan – you need to plan around what's appropriate for the types of activities included on your travel agenda.
Since nature and trekking is big in Kyrgyzstan you'll want to add moisture-wicking performance layers to your Kyrgyzstan packing list – like hiking pants and quick-drying long and short-sleeve shirts. Even in summer, the temperature at high elevations is cold, so make sure to have ample layers you can take on and off as needed to stay comfortable.
There's no need to pack dressy attire as overall Kyrgyzstan fashion is casual and modest. And while more Westernized clothing is acceptable in the north, you'll want to keep your attire traditional and conservative in the southern towns and villages. Long pants or capris with shirts that cover the shoulders and aren't too revealing is the appropriate way to go.
For all seasons, you'll want warm outer layers options, as temperatures can drop to low levels at night. Again, up at high levels, you'll want to have enough to stay bundled up and warm in your camping tent or yurt!
Visiting Kyrgyzstan in Summer
Summer – June, July and August are the country's hottest months and temperatures vary greatly depending on where you go. In Bishkek, summer is hot with average temperatures of 89°F (31° C) but can reach up to a scorching 113°F (45° C). At higher altitudes, the weather is always cooler with averages in the 60s°F (15s° C) but can drop to very cold levels at night.
Because the weather can be so extreme up in the mountains – and because Kyrgyzstan's biggest draw is the hiking and trekking – summer is really the best time for these activities. Especially if planning to hike areas above 3,000 meters, June through August are the only months you'll find temperature above freezing.
For what to wear in Kyrgyzstan in summer, you'll want to stick to lightweight fabrics in Bishkek and the inland cities because of the high heat. You'll want shorts, t-shirts, capris or summer pants and a lightweight outer layer for colder nights. Possible Kyrgyzstan outfit ideas are a pair of linen pants, a short-sleeve top and a hat for extra sun protection for women; and for men, a pair of khaki cargo shorts with a moisture-wicking t-shirt.
For the mountains, you'll need to pack additional warm layers like a fleece, jacket, gloves and a hat.
Visiting Kyrgyzstan in Fall
Fall –temperatures start cooling down in September through October and are quite chilly by November. In Bishkek and towns at that elevation, you'll find average temperatures in September of 77°F (25° C) that drop to 48°F (9° C) in November.
For areas above 3,000 and 4,000 feet, September and October may still allow for safe travel but could be off-limits by November. You can expect snow and will need to be prepared for very cold conditions.
Your what to pack for Kyrgyzstan fall clothing items should include layers that will work for moderate temperatures in Bishkek to very cold temperatures in the mountain areas. Be sure to pack jeans, pants, long-sleeved shirts and sweaters. For hiking, you'll need hiking-appropriate clothing with warm base layers and outer layers that you can add or remove as needed. Also pack a scarf, warm hat and gloves.
Visiting Kyrgyzstan in Winter
Winter – Kyrgyzstan winter weather is cold and snowy. As with all the seasons, the cold will be much more intense in the high altitude areas, but you can expect chilly conditions in Bishkek and Osh as well. In mountain areas, minimum average temperatures in January range from -4 to 14°F (-20 to -10° C). In Bishkek, average temperatures in December through February average around 35-39°F (2-4° C).
In the winter months, most hikes at higher elevations are inaccessible but people still visit for the epic skiing and snow-based activities the country offers. If winter sports are your thing, you won't be disappointed in Kyrgyzstan!
As for what to pack for Kyrgyzstan winter travel, you'll need warm layers and plenty of them. For the bigger cities, pack jeans, sweaters, a fleece, moisture-wicking long sleeve shirts, and a warm jacket. For winter sports, you'll need the appropriate cold-weather performance clothing, including long thermal underwear and snow-proof clothing items. Don't forget a hat, gloves and a scarf.
Visiting Kyrgyzstan in Spring
Spring – March, April and May start to feel more like the fall months in Kyrgyzstan, although it can remain quite chilly through March. In Bishkek, the average temperature in March ranges from 32 to 52°F (0 to 11° C) and goes up to 52 to 75°F (11 to 24° C) in May. Meanwhile, mountain areas like Naryn experience average March temperatures from 21 to 37°F (-6 to 3° C) and 43 to 64°F (6 to 18° C) by May.
Spring is a beautiful shoulder season to visit Kyrgyzstan as the weather starts warming up and the days get longer – especially as it gets closer to May. The blooming spring life also adds another layer to the country's immense natural beauty.
As for what to pack for Kyrgyzstan for the spring months, you'll want to pack versatile layers that will serve you well for anything from warm days to cold nights. You'll want jeans and an option between short-sleeve and long sleeve shirts for Bishkek and Osh. Be sure to have warmer layers for nighttime and for higher elevation destinations, which will also require a thicker jacket, sweaters and base layers for extra warmth.
For women, Kyrgyzstan outfit ideas for Bishkek sightseeing in April and May are a pair leggings with a light tunic sweater, topped with a jacket and lightweight scarf for nights or windy days. For men, a pair of jeans with a t-shirt, layered with a flannel shirt or light jackets work well for Kyrgyzstan street fashion.
What Shoes to Pack for Kyrgyzstan
Kyrgyzstan fashion isn't overtly stylish or flashy, so your main focus for all you pack should be on function and comfort. Keep this in mind as you're deciding what shoes to pack for Kyrgyzstan! Most of your exploration will be on foot – whether visiting cities and villages or traversing mountainous terrain – so you need appropriate footwear.
Plan the types of locations and activities on your itinerary in advance, and pack shoes accordingly.
For hiking, trekking – and definitely for the more intense and advanced trails – you must have durable, performance hiking shoes or boots. It's advised to have ones that go above the ankle for proper ankle support, and make sure they have excellent traction. Even some of Kyrgyzstan's "easy" hikes are considered rather difficult compared to the trails beginners may be accustomed to in other destinations, so be adequately prepared. Having the proper shoes is a safety issue, so please travel with the proper gear.
For sightseeing in the cities and towns, your best bet is a comfortable pair of walking shoes. You'll find that most streets and roads in Kyrgyzstan are unpaved, rocky, uneven and/or dirty, so packing closed shoes is recommended. Casual sneakers or closed-toe flats are fine for daytime activities and for what to wear in Kyrgyzstan at night, so no need to overpack in the shoe department!
Females – What to Pack for Kyrgyzstan
Ladies, check out some specific items for your what to pack for Kyrgyzstan list!
For Hygiene
Okay, all you female travellers know that you must take into consideration your feminine hygiene needs and options when you get your period while travelling. While it's never fun or convenient, dealing with that time of the month shouldn't affect your trip or get in the way. But before heading out, be aware that you may find few brands of sanitary napkins in Kyrgyzstan's bigger cities, but tampons are not very common – and you likely won't find anything at all in the smaller towns or while hiking!
Pack several of your own tampons, or – if travelling for an extended period of time – consider trying a menstrual cup, like the Diva Cup. Having a reusable option comes in handy because you just need one to see you through the lengthiest of trips. It also helps that they can safely be worn for up to 12 hours, which allows for less frequent trips to the shoddy bathrooms.
For Comfort
By now you know that travelling in Kyrgyzstan means lots of outdoor, and often strenuous, physical activities. It's what attracted you there in the first place, right? So for utmost comfort, be sure to have at least two or more sports bras for your adventures. While hiking, horseback riding or exploring, they're the most practical for wicking away sweat and are simply more comfortable regular than wearing a regular bra.
Males – What to Pack for Kyrgyzstan
Hey fellas, here are some tips as you're planning out your what to pack for Kyrgyzstan list:
For Function
For function – Kyrgyzstan is sunny and hot in the summer, but the mountain areas will be colder and windy, and it's helpful to keep your neck area covered. For hiking and for keeping warm in the cold nighttime temperatures, we suggest packing a fleece neck gaiter as a functional, performance-focused alternative to a regular scarf. They're warm and moisture-wicking and will serve you well!
Another highly recommended functional item is a pair – or a few pairs – of quality socks. It's worth investing in moisture-wicking socks that allow your feet to breathe and will make for a more enjoyable hiking experience. Also, because of the cold-weather hiking conditions, wool socks are the best option for ideal warmth and comfort.
For Comfort
For Kyrgyzstan's variable weather at varying elevations, you'll find that a pair of convertible hiking pants will be your best friend! They're the most versatile piece of performance gear and are very resistant to boot. For colder morning conditions, you can start your hike full pants, but if it warms up and starts feeling hot -just zip them off, and you've got yourself a pair of hiking shorts!
Want to learn more about how amazing Kyrgyzstan is? Then check out our EPIC

backpacking Kyrgyzstan guide for more info! It covers everything from culture to activities to lodging to cuisine; all that and more.
What NOT to Pack for Kyrgyzstan
We've covered off on the essentials for what to pack for Kyrgyzstan, so now let's talk about a few tips on what NOT to pack for Kyrgyzstan!
Don't pack bulky or heavy items. For leisure reading, it's much better to download books on an e-reader that's light and doesn't take up space. Forget hair dryers, hair straighteners or other bulky appliances because you won't need them. If there's one place to go

au-naturale

, it's Kyrgyzstan!

Don't pack fancy or revealing clothes. You won't need anything sophisticated, and, even though Kyrgyzstan fashion is laxer in big cities, the country is overall traditional and conservative. You're good to go by focusing on basic items that are best suited for weather and outdoor activities.

Don't bring expensive items or jewellery. Kyrgyzstan is an overall safe travel destination, but again, it's a simple country where flashy items aren't the norm. It's not worth the risk of losing anything valuable, so best to leave them behind.
The Best Backpack to Pack for Kyrgyzstan
We consider ourselves reliable experts when it comes to backpacks; we have tried out pretty much every bag out on the market, after all! With that said, we stand by our recommendation of the Nomatic Travel Bag as the best backpack to pack for Kyrgyzstan. Let's take a look in more detail:
For a carry-on size backpacking bag, the Nomatic's interior design can't be beaten. You'll be pleasantly surprised at how much you can pack into its compact 40-litre space! Because it has so many cool pockets are compartments intelligently built-in, fitting all the items on your what to pack for Kyrgyzstan list will be a cinch. Worried about having enough space for hiking shoes, a water bottle and all your electronics? Don't sweat it! The Nomatic bag includes designated pockets for every one of those items.
Its exterior is just as fantastic, thanks to its waterproof material and innovative strap system. To maximize carrying comfort, just use its detachable waist and sternum straps to help distribute the load. Or change up the configuration if you want to – its strap design lets you choose between backpack or duffle bag portability.
Lastly, we love that it's not only functional but that it looks as good as it does! Its all-black, high-quality material is sleek and modern. So, basically, yes – this bag has it all!
Final Thoughts on What to Pack for Kyrgyzstan
There you have it, friends! Consider yourself prepared with all you need to know about what to pack for Kyrgyzstan with our comprehensive Kyrgyzstan survival guide. As you continue your travel preparations, just refer back to the above top-23 needs packing list, the tips we included on what to wear in Kyrgyzstan, the breakdown of the seasons and how to pack accordingly for different weather conditions. Don't forget you also have recommendations tailored for women and men regarding their packing lists – plus, there's the info on what NOT to pack for Kyrgyzstan.
We hope you're feeling more at ease about your travel and packing needs and instead are feeling stoked for this adventure. There's no doubt that Kyrgyzstan will wow you with all its beauty, so get out there and take it all in! Pack your bags and visit all of the coolest places in Kyrgyzstan.
Also – don't forget to sort your travel insurance! We've put together a roundup of the best travel insurance for backpackers, or if you're low on time, get a quote from World Nomads now, our favourite travel insurance provider.
Yay for transparency! Some of the links in this post are affiliate links. This means that if you book your accommodation through the site, The Broke Backpacker will earn a small commission at no extra cost to you. Your support helps me keep the site going.
---
Need More Inspiration?
Like this post? PIN ME!!!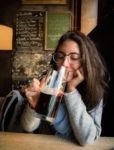 Writer and Editor, Ana Pereira is a California native, inspired by Earth exploration and introspection. Recently, she spent several months exploring Africa and South Asia. She spends most of her "down-time" out in the wilderness, climbing, hiking, and beyond, and is feverishly passionate about travel and health.