If you're like most adventurous travellers with Kyrgyzstan next on their travel list, you're seeking some of the world's best hiking, trekking and breathtaking outdoor experiences. And there are options aplenty – as a mountainous country free of plains and with the lowest area laying at no lower than 500 meters (1,600 feet), you can bet you have some unforgettable and challenging hiking trails to choose from!
But because Kyrgyzstan's elevations vary widely and conditions can differ greatly, figuring out what your Kyrgyzstan packing essentials are is already challenging enough.
But, have no fear, because you've come to our comprehensive Kyrgyzstan survival guide to get all the information you need! Keep reading for a step-by-step game plan for what to pack for Kyrgyzstan that will prepare you for all conditions.
After reading this guide, you'll have this what to pack for Kyrgyzstan challenge totally under control! So, get comfy and read on – and before you know it, you'll be on your way to all the wonders and adventures that await in this Central Asian gem.
So let's get to it…
Unlock the The Broke Backpacker's GREATEST Travel Secrets!
Sign up for The Broke Backpacker Newsletter below to receive weekly tips on the travel-life + a FREE copy of The Backpacker Bible!
Ultimate Kyrgyzstan Packing List
Packing for Kyrgyzstan is not exactly straightforward. Firstly, the climate does change drastically depending on time of year and topography. We visited last summer and went from wearing t-shirts one day to winter gear within the same week as we entered the mountains.
If you are planning on trekking, you also need some serious outdoor gear. Whilst you can rent gear or join a tour, you will still need to bring some stuff with you.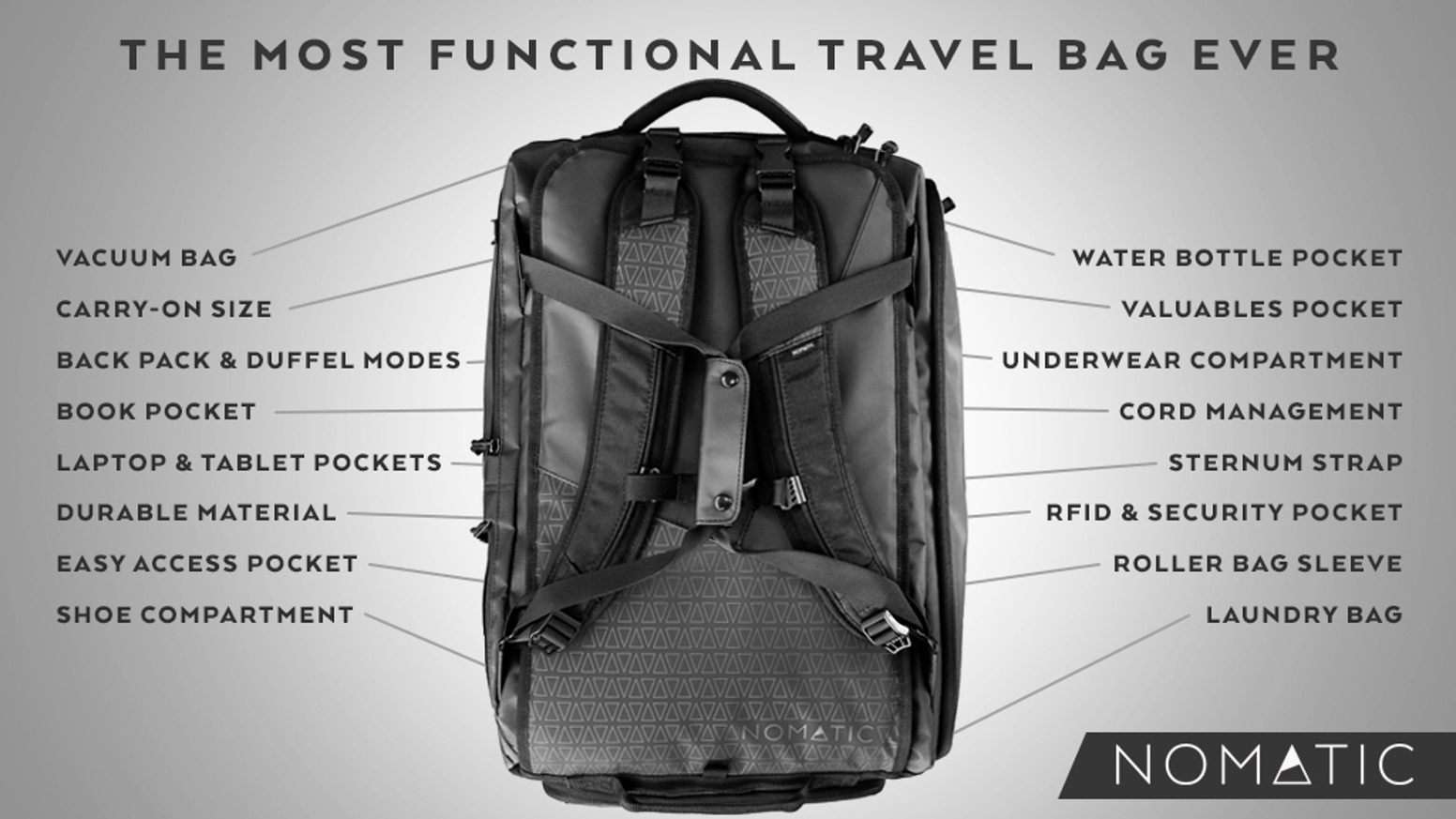 Before you even take on the task of figuring out what to pack for Kyrgzstan, you'll need an amazing backpack to pack it all into. For all types of travelers and destinations, our number one recommendation is the Nomatic Travel Bag.
The Nomatic travel bag covers every detail to make backpacking travel the best experience. Because of its smart design, it manages to provide loads of packing space in a convenient, carry-on size package! Its handy built-in pockets make plenty of room for all the necessities on your what to pack for Kyrgzstan checklist – you'll find separate compartments for important items like shoes, water bottle, electronics, underwear and socks. As an added bonus, there's also an RFID-safe and cord management pocket.
You have a choice between backpack or duffel bag carry, and extra carrying comfort for your back thanks to its innovative strap system and detachable sternum strap. And its black, waterproof material is every bit sleek and modern as it is durable and tough. There is a reason why most Broke Backpacker staff swear by this backpack.
Is This the Best Daypack EVER???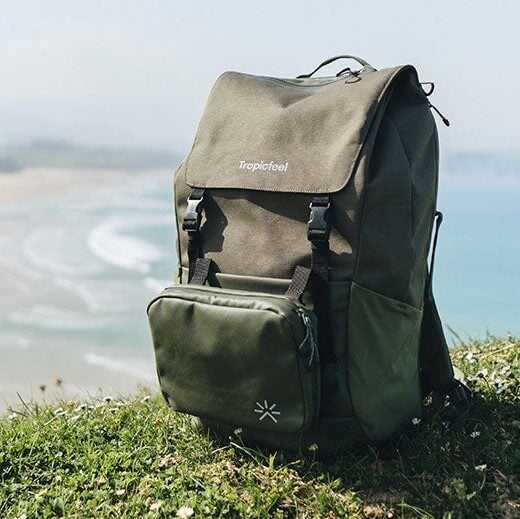 We've tested countlessday packs over the years, but the Tropicfeel Shell is something else. There are a lot of flashy backpacks on the market but not many come with a detachable wardrobe.
Weatherproof, eco-friendly, durable, feature-loaded, and comfy as fudge brownies: these are just some of the words people might use to describe the Tropicfeel Shell. But we just call it bloody beautiful.
Learn More • View on Tropicfeel
The Camera: GoPro Hero9 Black
For most of us, our smartphones now feature cameras with stunning photo capabilities.
But… if you are an aspiring photographer who wants to take next-level photos and video beyond iPhone selfies, I recommend going with an action camera like the GoPro Hero9 Black.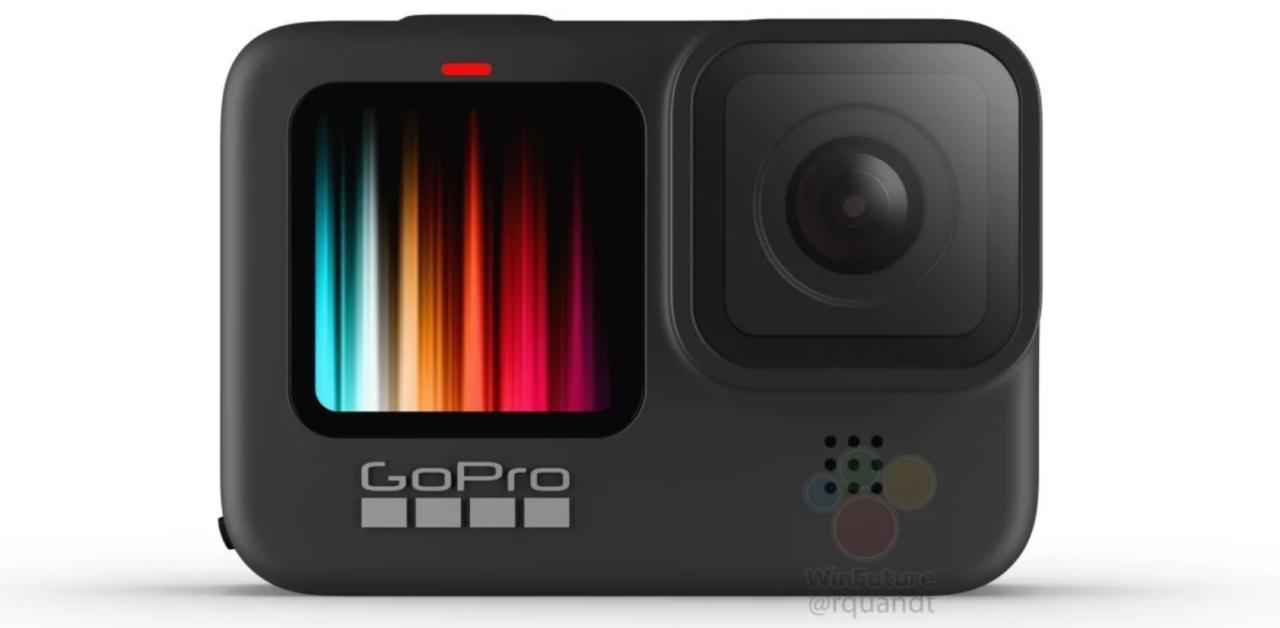 It does deliver pro-quality video and gives you a bunch of a different angle options and shooting speeds to work with for photos (including a selfie-mode).
Think of a camera purchase like this as a long term investment that will have you capturing epic shots well beyond your time exploring here.
If you are looking for something cheaper for video specifically, check out these epic GoPro Alternatives.
What To Pack For Kyrgyzstan: Personal Gear
The nations cities reminded us of Eastern Europe. In terms of what to wear in Kyrgyzstan, western clothes such as jeans and t-shirts are fine. The country is still a little on the conservative side though so bear in mind modesty standards.
What is the One Item Every Traveller NEEDS???
There is one item every traveller NEEDS. Some travellers don't even know they need it, but those travellers need it more than anyone.
What is this forgotten essential of the backpacker-life? SPOILERS! Guess you'll just have to click the button to find out. 😉
Find Out What It Is!
Kyrgyzstan Checklist
In terms of what to bring Kyrgyzstan with you, check out these options.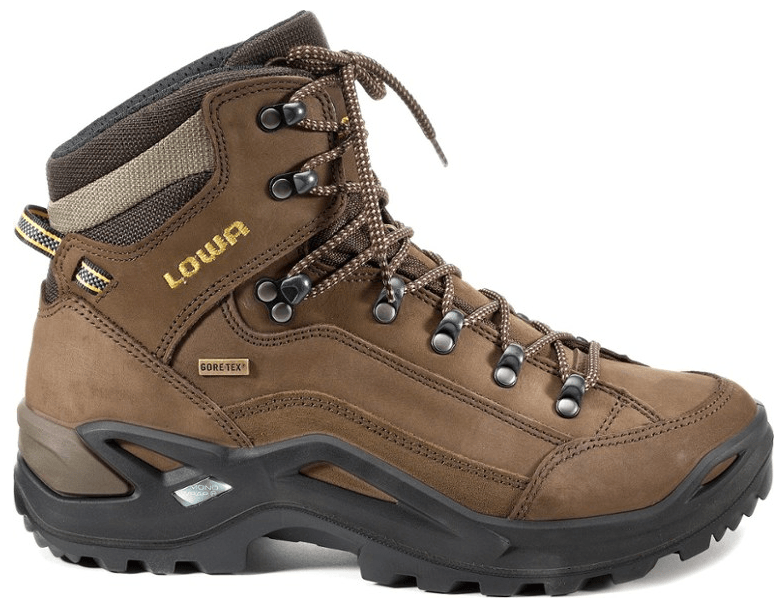 The mountains are serious business and not to be taken lightly. If you are headed out for a multiway trek then there is no question – get decent walking boots.
This pair from Lowa reliable, comfortable and steadfast.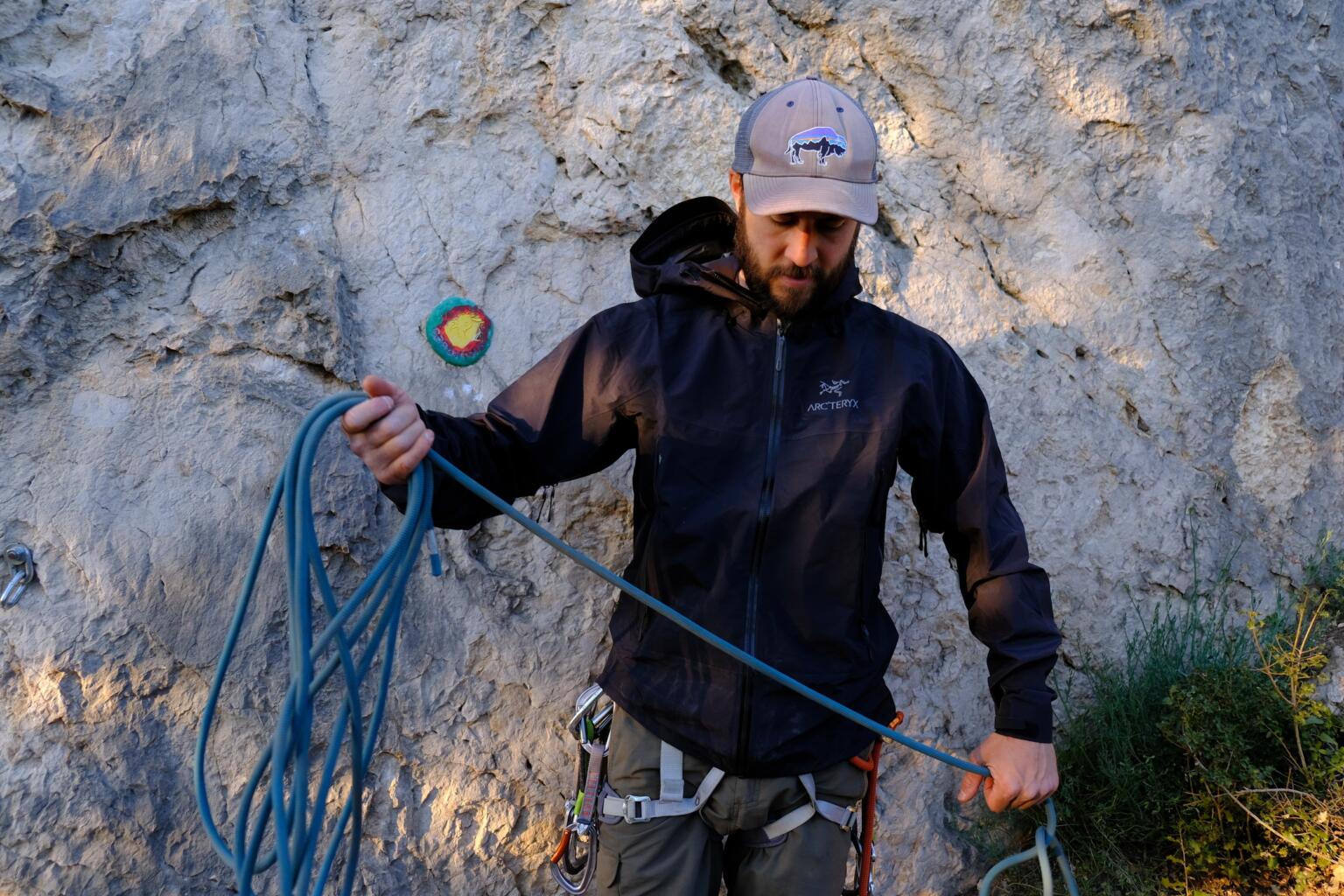 Did you know that the surface of the earth is over 70% covered in water? And you know how that water got there? Yep because it tends to here rain here on planet earth quite a lot!
There is no such thing as bad weather, only the wing gear for it. Don't let a bit (of a lot) of rain ruin your trip and make sure you are ready with some top notch rain gear.
This is our pick of the many rain jackets we have tried. It's reliable & stylish and looks good worn out in the mountains or in city bars.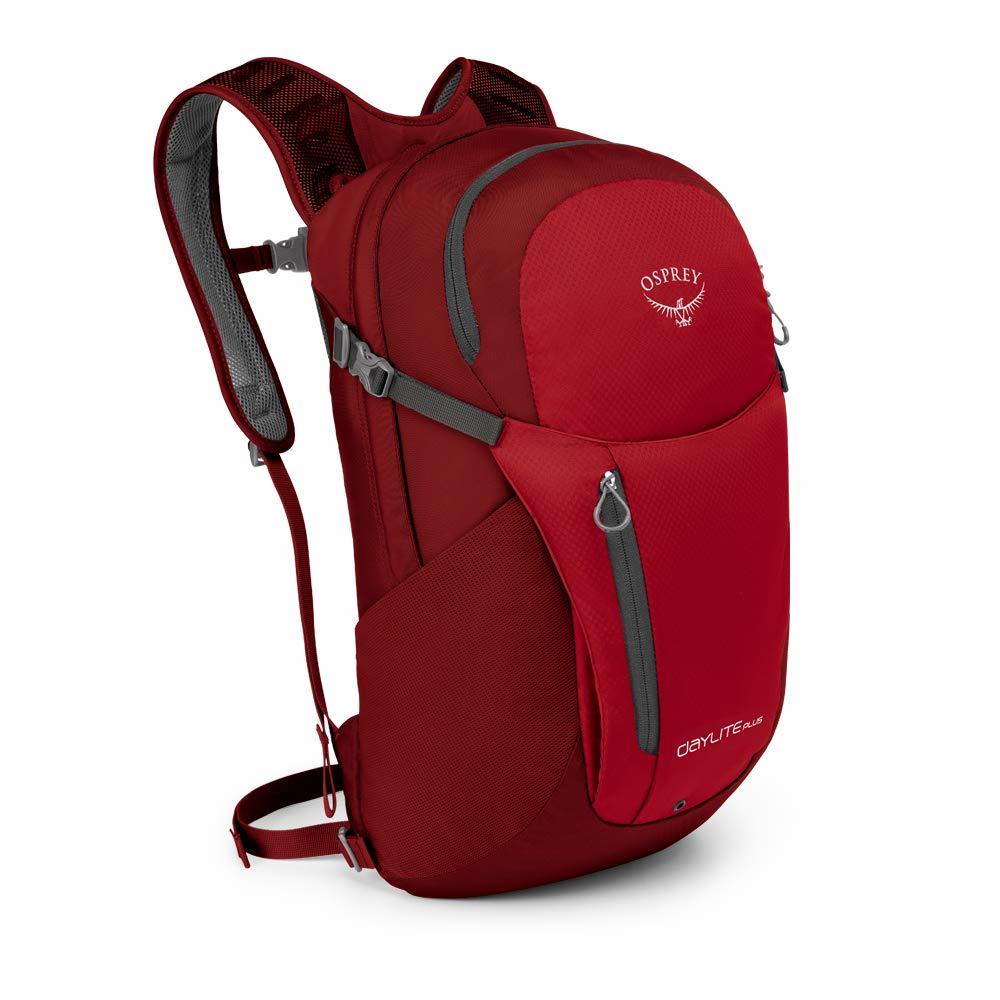 If you intend on doing any hiking or day trips then you will need a daypack. They are great for carrying water, hat's and gloves and for packing sandwiches for lunch. We love Osprey products and this daypack is our personal pick.
The Osprey Daylite Plus has a mesh-covered panel to keep your back cool and fresh by minimizing contact with the back of the pack itself and allowing air to get between you and the pack.
Check out our full review of the Osprey Daylite plus for more details.
Additionally, you can attach it to other Osprey packs in case you want to add more capacity and carry just one piece of luggage… but the reviews on this feature are mixed.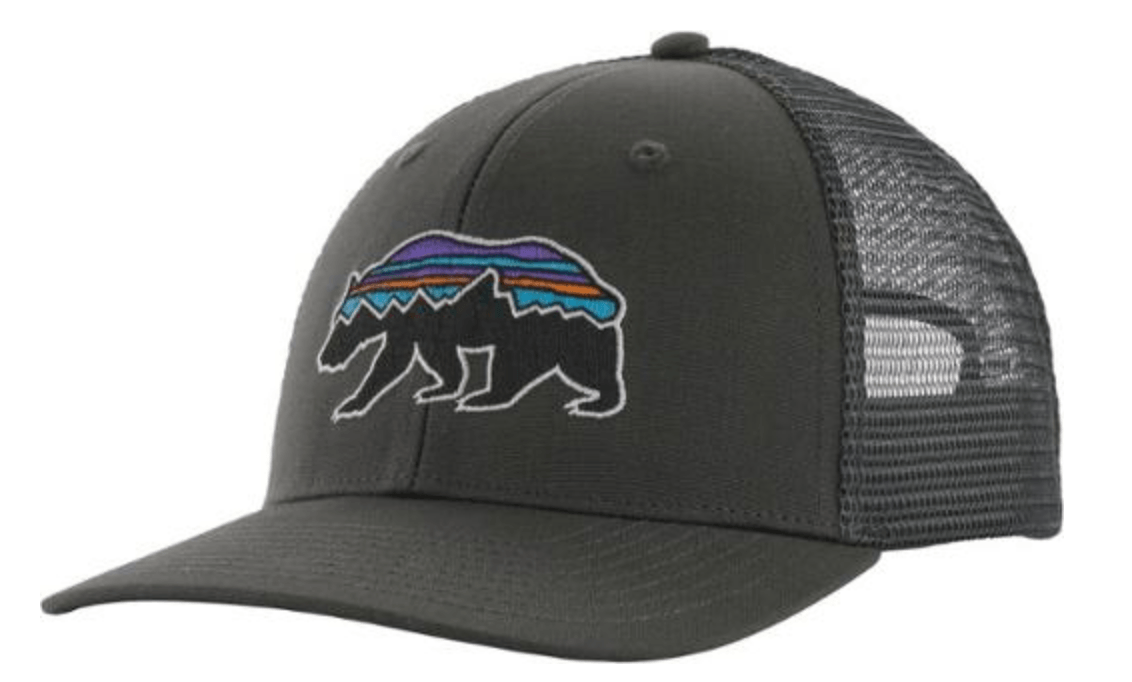 The higher you get, the closer to the sun you get and the more fierce it's rays get. The mountains have some serious elevation and as such, we strongly reopened bringing a hat to protect from sunburn.
Patagonia makes great hats. I have probably bought three or four of these over the last five years. Simple. Practical. Comfortable. That is what you are after. 
Money Belt – By Pacsafe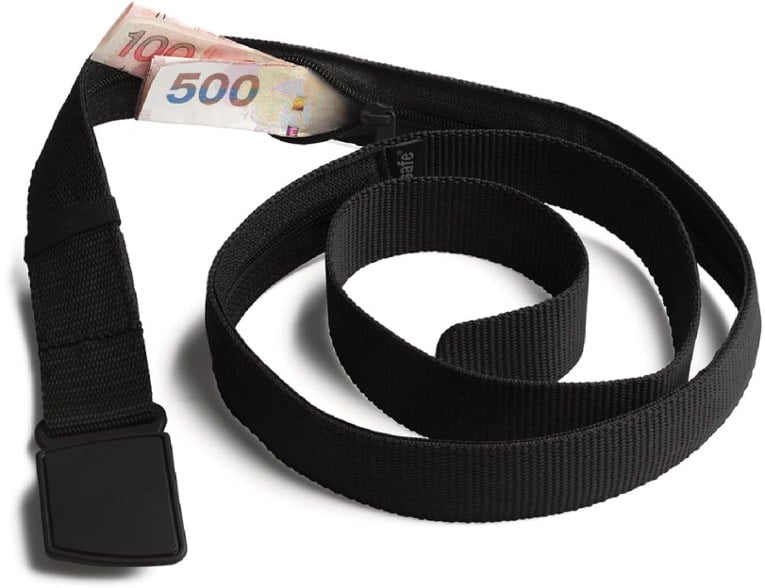 Whilst Kyrgyzstan is not particularly dangerous, crime can still happen and tourists are sometimes targeted.
Therefore it is always a good idea to use a money belt to hide your cash just in case something does go wrong.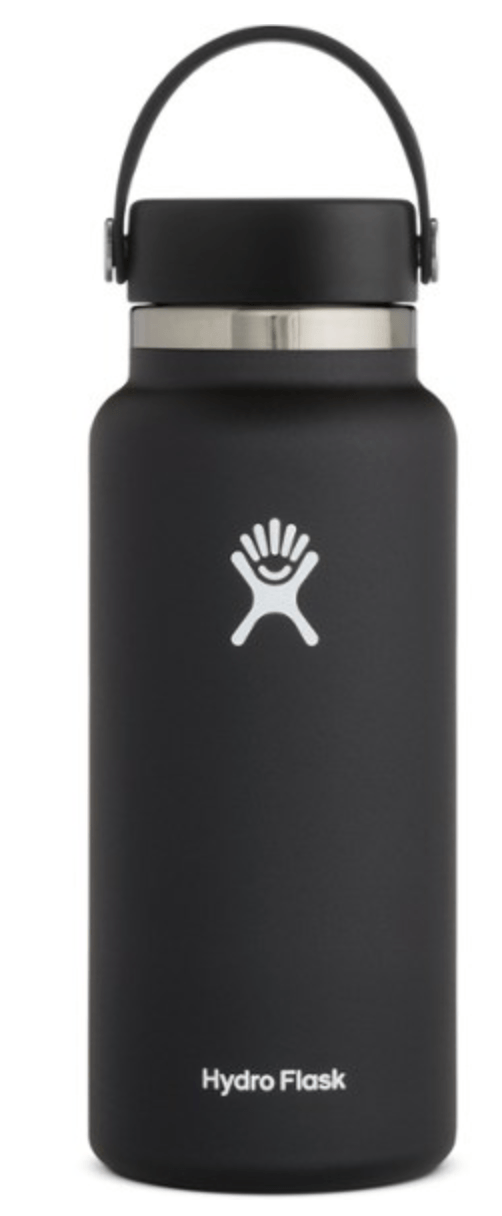 Packing a reusable water bottle is probably the best thing you can personally do to combat single-use plastic bottle use whilst traveling. There is simply zero need to buy plastic water bottles. Rather than buying plastic bottles, get one of these and fill it from reliable sources such as fountains, coolers and or but the big 5 litre bottles and fill this up each morning.
We love the Hydroflask Vacum Bottle for its quality and because it keeps cold water cold for many hours and vice versa for hot beverages. This bottle is the ideal water bottle to get not just for your Vegas trip but for daily use. Please don't be that person buying plastic water bottles. We are all judging you…especially mother earth. 
If you go with the Hydroflask, you'll probably never need to buy another waterbottle again.
You have experienced Kyrgyzstan at all if you haven't done at least some camping! The charm of the country is out in the mountains and meadows and not in its' (still cool) cities.
This is more the choice for those in the market for budget backpacking gear. It's got all the perks of a top-notch backpacking tent without all the freakishly high numbers on the price tag.
Yeah, it may not quite make the cut as ultralight backpacking gear but think of what you're getting! The MSR Hubba Hubba 2p  is mega-roomy and has multiple of pockets for keeping your self organized when settling in for the night.As far as budget backpacking tents go, this is one of the best. It's a happy medium between the 'prepared for anything' mode and the 'I wanted to go for a trek so I bought this for 2000 rupees' afterthought.
At some point in your trip to Kyrgyzstan, you will probably go camping or at the very least will spend a night at a hostel with insufficient bedding, or with dirty bedding that you would rather not lay in. Therefore bringing a sleeping bag is often a great investment.
There are a LOT of sleeping bags on the market today and we have tried a lot of them. The quality and standards varies and not always in correlation with the price – pricey does not always mean better. The Nemo Disco 15 is a great all rounder sleeping bag packing in warmth, durability and a reasonable price tag.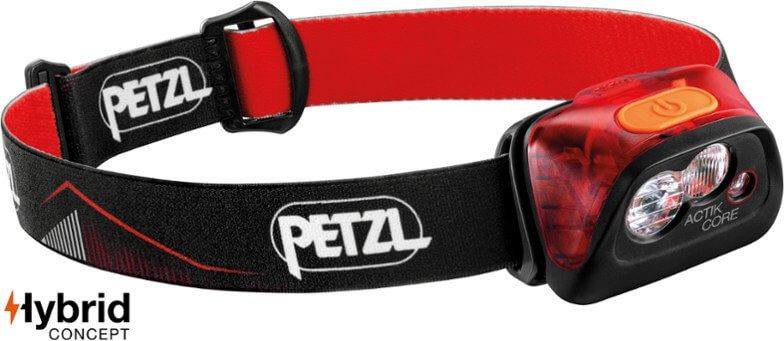 Headlamps are great for traveling for many reasons. Firstly, they are useful as hell if you go camping or on an early sunrise mountain hike. Then, they come in useful for finding your way to your hostel bed at 3am without having to turn the lights on. They are also a Godsend if there is a power cut (pretty common in India, Nepal or Venezuela) and great for navigating darkened alleyways in Turkey & Spain.
In Kyrgyzstan, they are great for those nights you spend camping or staying with the nomads.
Not all headlamps were created equal and this is one of the best. The Petzl Actik Core comes with a USB rechargeable battery (full recharge in 3 hours or less); however, it is compatible with AAA batteries. Water-resistance is another critical feature. This product can withstand splashing; but keep in mind, water-resistant does NOT mean waterproof.
Travel First Aid Kit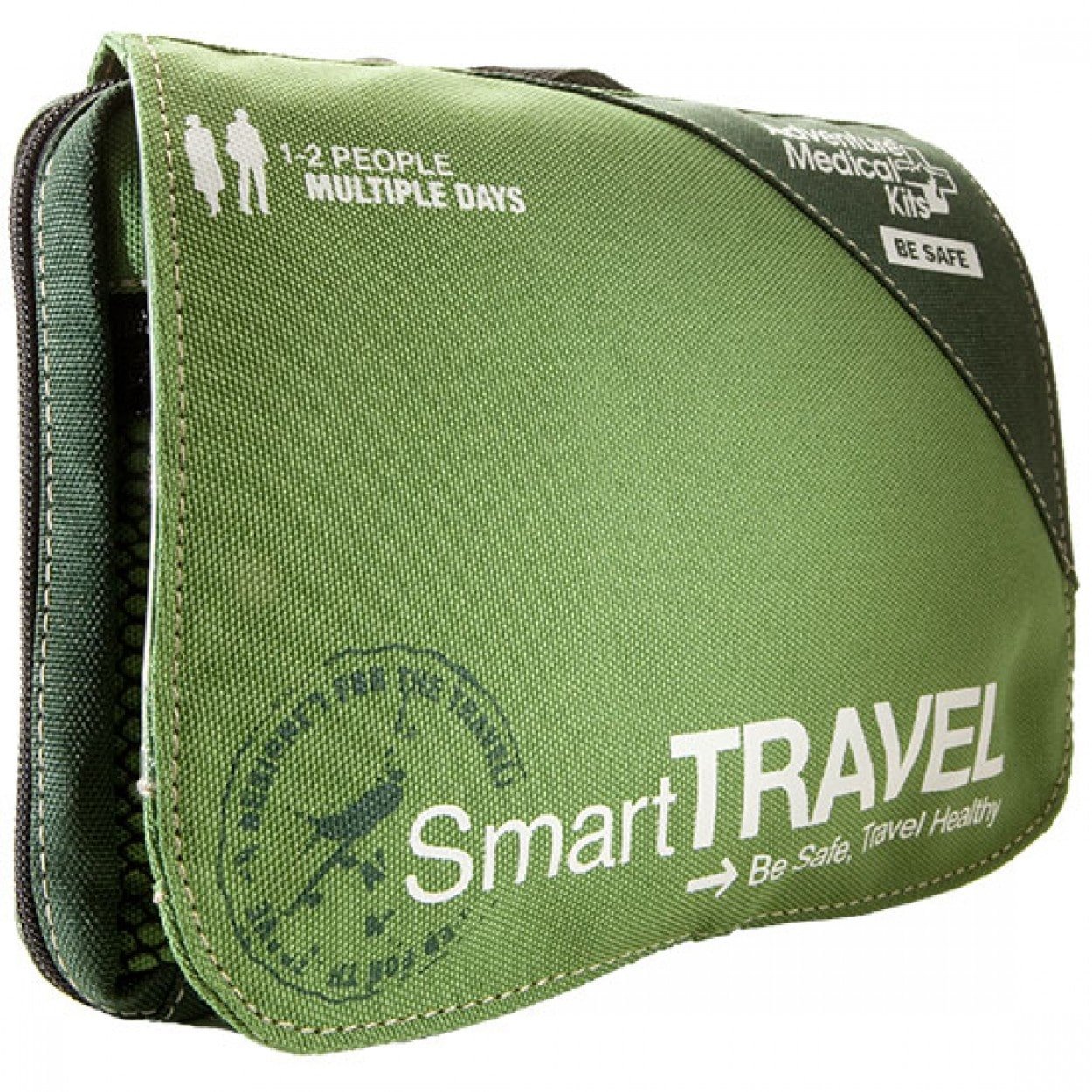 You don't need to tote around half a pharmacy, but a well-stocked first aid kit should be in all our backpacks. Stuff happens on the road and it's inconvenient and embarrassing when you can't manage small situations like a cut finger or hangover migraine.
You can tuck this lifesaver away in a forgotten pocket – and it'll be there when you need it.
Tip: Add a few bits and pieces to the first aid kit after you purchase it, like extra headache medicine, any personal meds you need (like allergy pills), whatever you take to calm your stomach and a few more plasters.
Travel Insurance From World Nomads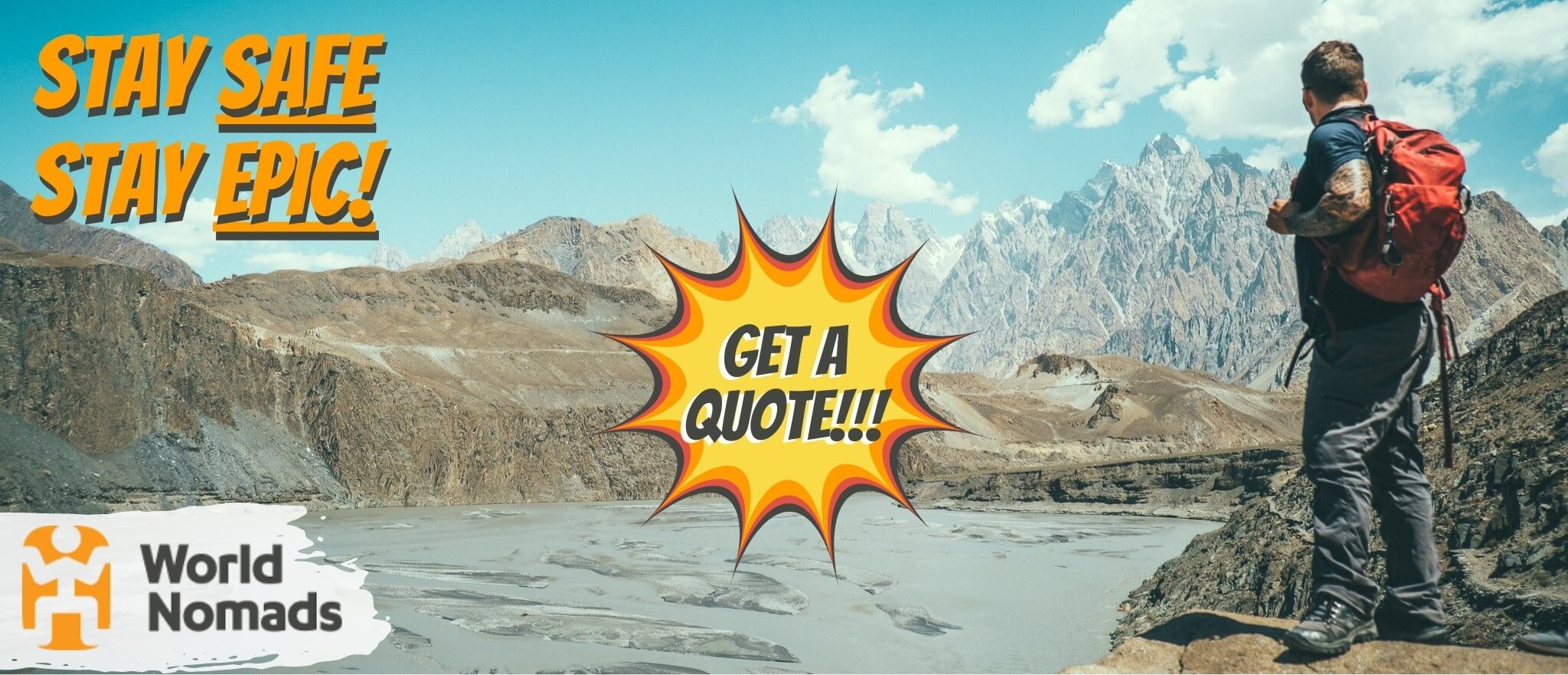 It's good to get lost sometimes, but it's also good not to get too lost. There are people that want you home in one piece.
There's one travel insurance provider The Broke Backpacker trusts for all his wildest shenanigans… World Nomads!
Click the button below to get a quote on your insurance or read our in-depth review of World Nomads' coverage. And then… let the shenanigans begin. 😉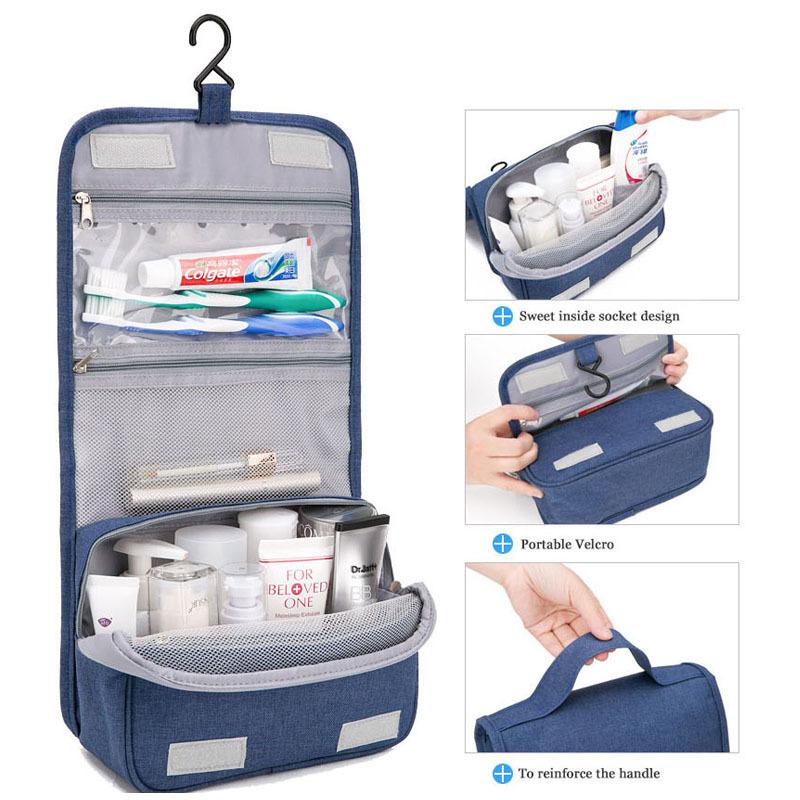 Another backpacker/traveler favorite for staying organized is a hanging toiletry bag. It's extremely helpful to have all of your accessories neatly gathered in one bag that you can hang for easy accessibility, especially when counter space isn't plentiful or even available. A well-organized bag is worth having whether you're tree whilst camping or a hook in the wall – it helps to have quick access to all your stuff.
Historically, I have been the guy who has my stuff all over the bathroom, so getting one of these things really changed the toiletry game for me. Plus they are not too expensive either. A no-brainer essential. 
Thermal Layer For Winter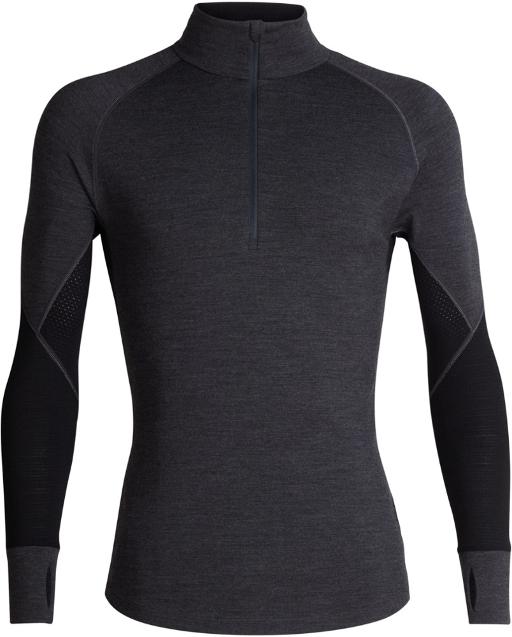 So yeah, Kyrgyzstan can get very cold in the winter and up in the mountains. The secret of surviving and thriving in these circumstances is to layer up. A good thermal base layer can make the difference between life and death on a cold a night!
Don't risk hypothermia, add this to your Iceland packing list.
Wool Socks
The key to staying warm is to keep our extremities warm. This means a good hat for the head, gloves for the hands and some decent thick wool socks to wear under your booths. Even if you are visiting in summer these are still a good investment as you will definitely get some use out of them at some point in your life. I own 6 pairs of these and wear them between October and February in my home city of Liverpool. 
Get Your Copy of the Backpacker Bible Totally FREE!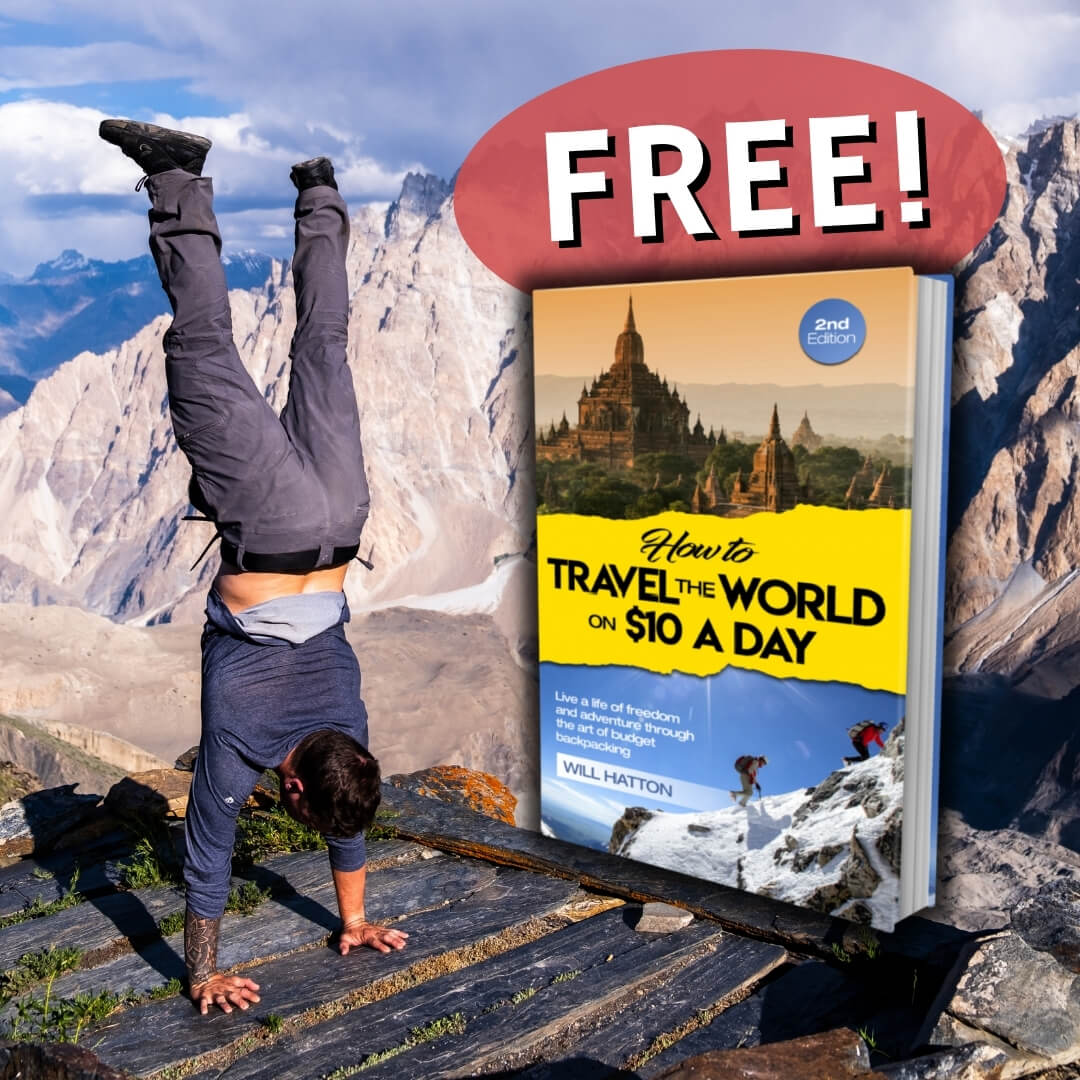 Learn how to travel the world on just $10/day with the Backpacker Bible – Will Hatton's own personal guide to the life of a budget traveller!
This book is the ULTIMATE culmination of more than 10 years of travel experience. It's full of valuable insider hacks and secrets that will help you unlock your full potential as a traveller.
AND… it's also FREE at the moment! All you need to do is click this link (or the sexy image of Will flexing his handstand skillz), provide your email, and we'll email you the ebook lickety-split!
Final Thoughts on What to Pack for Kyrgyzstan
There you have it, friends! Consider yourself prepared with all you need to know about what to pack for Kyrgyzstan with our comprehensive Kyrgyzstan survival guide. As you continue your travel preparations, just refer back to the above top-23 needs packing list, the tips we included on what to wear in Kyrgyzstan, the breakdown of the seasons and how to pack accordingly for different weather conditions. Don't forget you also have recommendations tailored for women and men regarding their packing lists – plus, there's the info on what NOT to pack for Kyrgyzstan.
We hope you're feeling more at ease about your travel and packing needs and instead are feeling stoked for this adventure. There's no doubt that Kyrgyzstan will wow you with all its beauty, so get out there and take it all in! Pack your bags and visit all of the coolest places in Kyrgyzstan.
---
Thanks for reading – that was fun! 😀
We bring you epic FREE content!
Find out how YOU can help support us.
We're a big site with a big team and this job isn't always easy. But we do it because we love it – we love providing epic and free content. We love the knowledge that our content keeps you adventuring. We don't ask for money, but if you'd like to find out how you can help the site in more organic ways, click the button below.
Thank you for your support 🙂
---
Bye for now, but not forever!
If you want MORE top-tier Broke Backpacker content like this, then sign up for our weekly newsletter below to get the latest and greatest!
And for transparency's sake, please know that some of the links in our content are affiliate links. That means that if you book your accommodation, buy your gear, or sort your insurance through our link, we earn a small commission (at no extra cost to you). That said, we only link to the gear we trust and never recommend services we don't believe are up to scratch. Again, thank you!