Okay—so you're gearing up for the trip of a lifetime to São Paulo! You're making an excellent decision. São Paulo is the city in Brazil where things happen. Whether it's business matters, rowdy nightlife, or just good old Brazilian fun, there is no shortage of activity in this dynamic city.
You're excited and counting down the days (of course you are—who wouldn't be?) but maybe you're also a little hesitant. Brazil, and South America in general, often get a bad rap for being… sketchy. If you're tossing and turning at night imagining yourself getting mugged in a São Paulo alleyway, we understand. That's why this article exists!
Here's the thing. You could travel in the safest country in the world and still come to harm if you act like an idiot. And in the opposite way, you could travel in some of the more dangerous countries and still stay safe if you're smart about it.
São Paulo is an enormous city with tons of different neighborhoods and areas, so there's a lot you need to know. In this article, we're going to give you a full, comprehensive overview of everything safety-related.
By the time you've finished reading, you'll be a certified São Paulo safety expert (and those nightmares of getting robbed will turn into sweet dreams of your upcoming adventures!)

Unlock Our GREATEST Travel Secrets!
Sign up for our newsletter and get the best travel tips delivered right to your inbox.
How Safe is São Paulo? (Our Take)
Many first-time international travelers experience a sort of fearful anticipation during transit, only to arrive at their destination city and think, "Oh—this is just a normal city." They'll find that (shockingly) they're not instantly surrounded by homeless knife robbers and stray dogs don't snarl and attack them on sight. There are pharmacies, convenience stores, malls—many of the comforts of home!
São Paulo is the same way, especially so during the day. For the most part, you'll feel safe. Many of the locals are quite well-off (it is the business and financial hub of Brazil), and you'll be surrounded by other travelers almost constantly.
The thing with São Paulo, though, is that it's a gigantic city, and similar to New York, there are many different districts. The poorer ones tend to be moderate to severely unsafe, whereas the wealthier, more well-traveled areas are usually fine.
Of course, this article deals with how safe São Paul is as a whole. But here are the two most important general tips we can recommend after years of traveling around this city:
Always be aware of which neighborhoods are the sketchy ones, and make sure you stay out of them.
When in doubt, ask for advice from trusted locals (especially those working at your hostel or guesthouse). They can tell you more than any Google search.
Overall though, you needn't be too concerned about visiting São Paulo.
Is São Paulo Safe to Visit? (The Facts)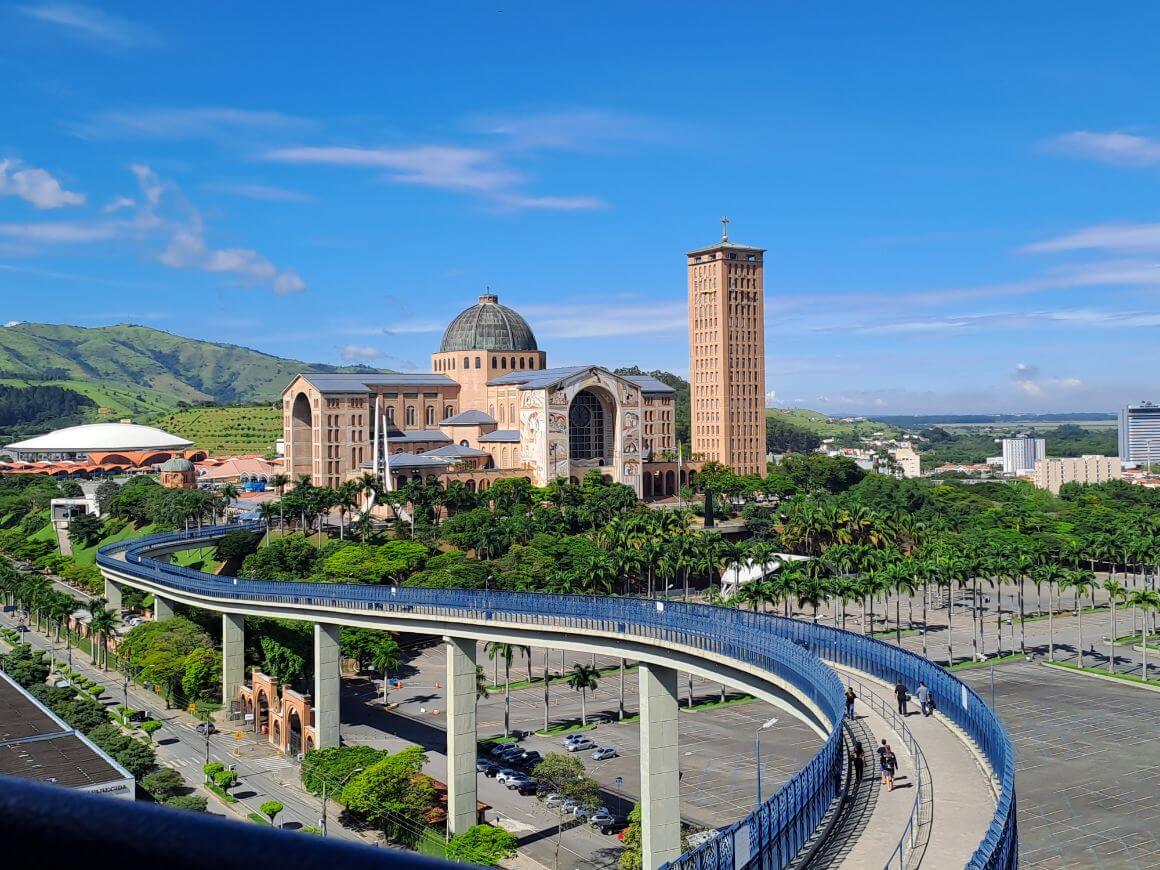 The first thing most people check when examining crime statistics is the homicide rate. What's interesting (and encouraging!) about São Paulo is that, twenty years ago, the homicide rate was incredibly high, at around 33 per 100,000.
Now, however, things have dramatically improved. The homicide rate has dropped to around 6 per 100,000, which is about the same as in the United States. Additionally, Brazil as a whole is listed 130th in 2022's Global Peace Index, just one place below the United States.
Again, however, location is everything when trying to determine whether São Paulo is safe to visit. In terms of violent crime, a good rule to remember is that one-third of the city's districts are very safe, one-third are moderately safe, and one-third are significantly unsafe. We'll get more into which specific neighborhoods to avoid in a later section, but always do your own research before you arrive.
The Brazilian Ministry of Tourism reports a steady yearly increase in international visitors. In 2022, the country welcomed 3.1 million tourists, a nearly 7% increase from the previous two years. If Brazil were so terribly unsafe, we probably wouldn't be seeing so many visitors.
Is it Safe to Visit São Paulo Right Now?
It's no more dangerous to visit São Paulo now than it was months or years ago. In fact, given the statistics listed above, it's never been safer!
Now, there have been some politically driven protests and riots in Brazil over the last few months. Sadly, the country is quite well-versed in political unrest, which has been a common theme for years.
Recently, the former president of Brazil, Jair Bolsonaro, lost his re-election. An ideology known as "Bolsonarismo" has arisen since then, in support of their deposed leader. In early 2023, some of the protests turned into violent riots.
Of course, nobody wants to hear about these types of things before traveling, but if you're staying in São Paulo you should be fine. The worst of the protests were centered around Brasília, Brazil's capital, and even those have largely died out in the months since.
São Paulo Travel Insurance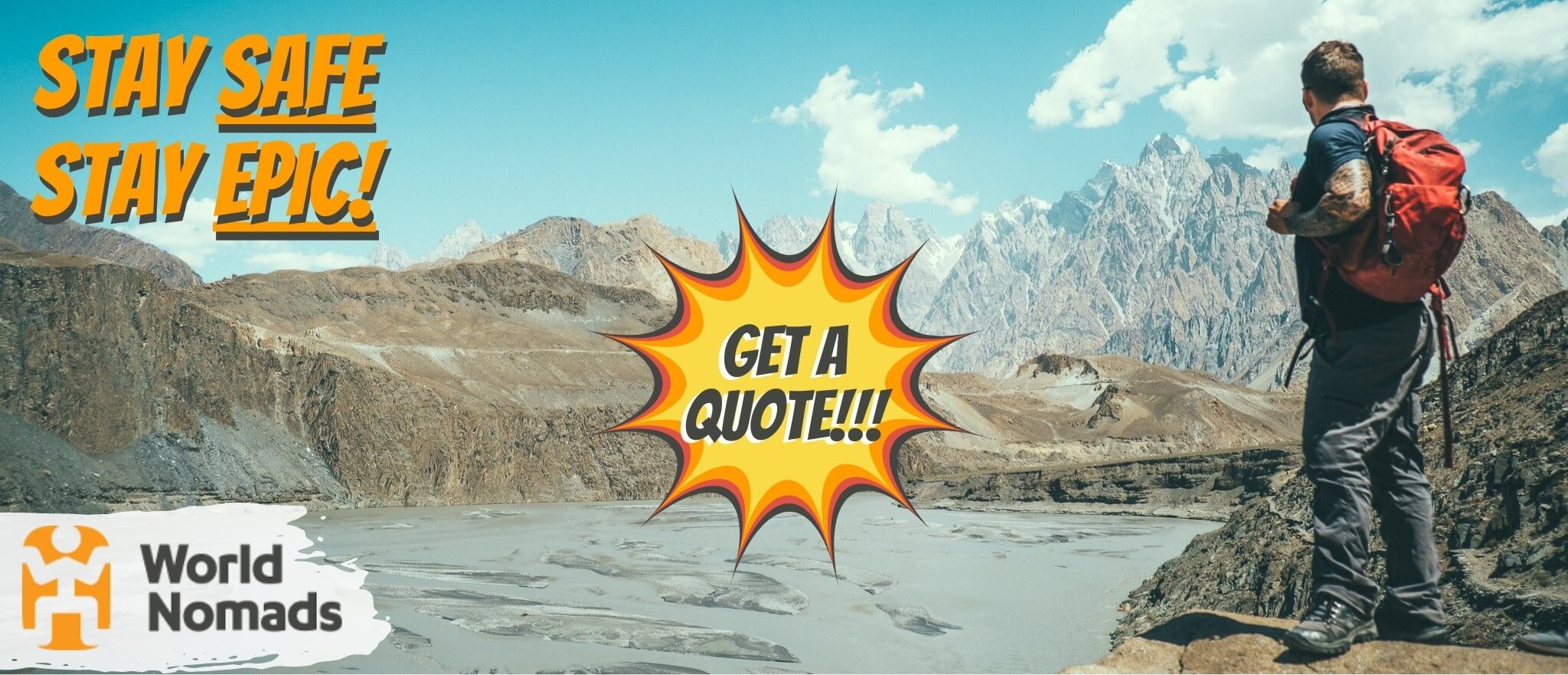 World Nomads' mission is to support and encourage travellers to explore their boundaries. They offer simple & flexible travel insurance, and safety advice to help you travel confidently.
They've been doing it since 2002 – protecting, connecting, and inspiring independent travellers just like you.
Get a quote below or read our in-depth review!
15 Top Safety Tips for Traveling in São Paulo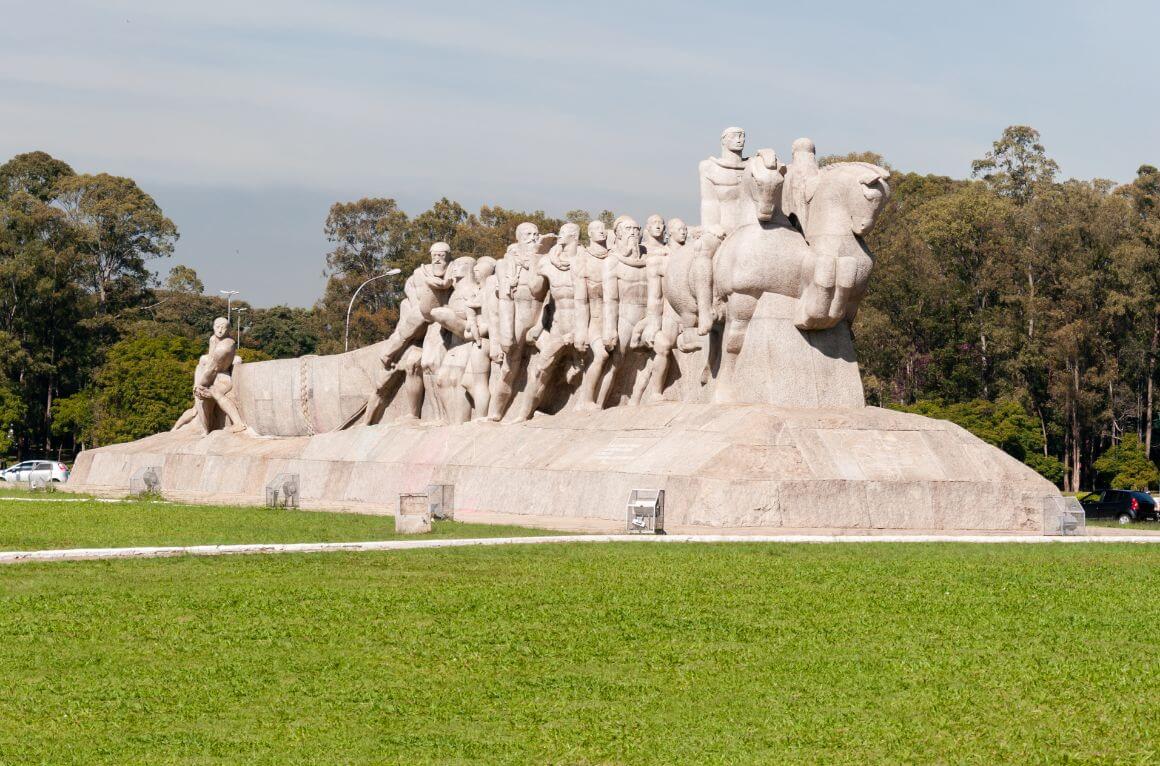 Know the different neighborhoods – this is one of the most important tips. Avoid places like Capão Redondo, Lapa, Perdizes, Pari, Campo Limpo, and Vila Clementino. But do your own research before you arrive!
Avoid the poor districts – the poorer the district, the more unsafe it is. Stay in well-traveled areas.
Don't walk alone at night – walking is sometimes the best way to see a city. But in São Paulo you'll want to walk only during the day, or at least with a big group of people you can trust.
Don't accept free rides – if someone offers you a ride, it truly could be a kidnapping attempt. Also, never hitchhike.
Keep your backpack in front of you – thieves have a much easier time stealing from your backpack when it's on your back, out of your sight. You might feel like an idiot with your backpack on your stomach, but at least you'll be a safe idiot.
Keep your valuables out of sight – don't carelessly let your phone or your wallet dangle out of your hands. Keep your important stuff out of sight.
…But don't keep them in your pockets – if you have deep front pockets, you should be fine. But if you wear shorts or put stuff in your back pockets, you're inviting disaster.
Only carry a small amount of cash – the best way to avoid large robberies is to carry very little worth robbing!
Memorize the number 190 – this is the emergency police number. If something bad does happen, you'll be relieved you can dial it quickly.
Always lock up your backpack – it's easy to get lazy when it's been weeks and nothing bad has happened. Carry small padlocks for your backpack's zippers, and when in hostels, always put your bag in a secure locker before you head out for the day.
Be assertive when you need to be – scammers and thieves are drawn to uncertainty. If someone is exploiting the language barrier and trying to intimidate you into doing something you don't want to do, stand up for yourself with authority.
Brush up on your Portuguese – locals who might want to take advantage of tourists won't consider you a tourist if you can address them in their own language.
Don't mess around with drugs – just don't. Even marijuana is still penalized in Brazil, and you definitely don't want to disappear into a São Paulo prison.
Don't get too drunk at night – this should be obvious, though we know it might curb some of your fun.
Just don't do anything stupid – The vast, vast majority of crimes in the world's cities can be prevented by just having common sense and being aware of your surroundings.
Keeping Your Money Safe in São Paulo
Anywhere you go in the world, you're going to have to worry about petty crimes like theft. And if you're a confused-looking backpacker, discombobulated by your arrival into a brand new country, you are, as they say, "meat on the hoof." To be honest, the problem isn't too bad in São Paulo—at least, not any worse than what you'd expect in similar cities around the world.
As mentioned earlier though, in São Paulo it always helps to be conscious of where you are. In particular, the central Sé district is chock full of pickpockets. But no matter which district you're in, just stay especially alert when you're in large crowds or on public transportation, as these are the times when pickpockets usually have the most success.
ATMs are prevalent in São Paulo, so it's worth mentioning that you shouldn't do things like withdraw a bunch of money from a vacant street corner at 2 am—though that one should be obvious. You'll be fine as long as you use common sense. If you're really dedicated to keeping your money safe in São Paulo, consider buying a money belt.
Is São Paulo Safe to Travel to Alone?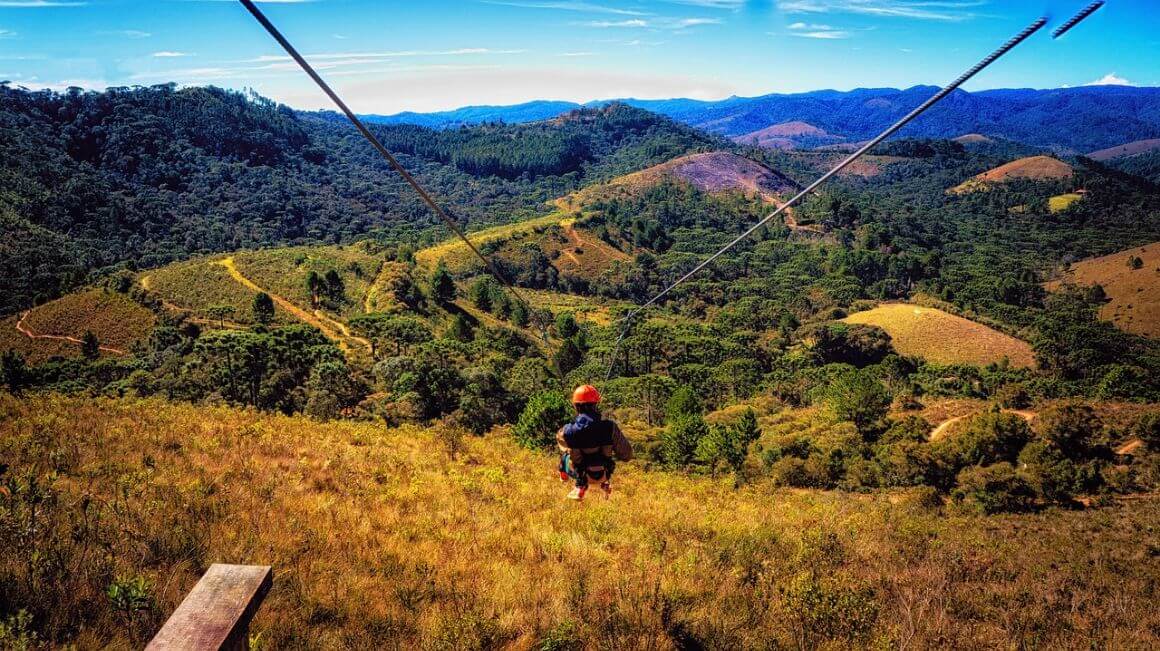 Here's the thing about traveling alone: you're never really alone.
Sorry, that sounds creepy. Here's what we're trying to say:
Unless you never leave your room and you spend your whole trip binge-watching movies, it's impossible not to make friends on the road. Just stay at a Sao Paulo hostel or two for a few nights, and you're bound to leave with lifelong friends from numerous continents. To be honest, it's the best thing in the world, and one of the most fulfilling things about backpacking. So the question, "Is São Paulo safe to travel to alone?" is almost a trick question.
However, there will be times when you're totally alone (heck, sometimes you'll want to be!) and in these situations, it might be a good idea to tell your hostel or guesthouse where you're going and when they should expect you to return—but that may not always be necessary. The bottom line is that being a solo traveler in São Paulo isn't anything to worry too much about. BUT…
It's just a fact that you're always safer when you're with friends. And so, in São Paulo, when you're walking at night, drinking, or just exploring somewhere that's a little more off the beaten path, it's definitely a good idea to be part of a group. It's just so much harder to take advantage of somebody if they're surrounded by like-minded people who are looking out for their interests.
At the end of the day, you can get into sketchy situations anywhere. Just use the three pounds of neural tissue inside your cranium, and you'll be dandy.
Travel with peace of mind. Travel WITH a security belt.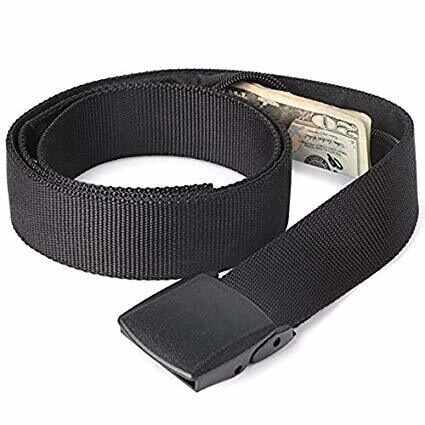 Get your cash stashed with this awesome Pacsafe money belt. It will keep your valuables safe no matter where you go.
It looks exactly like a normal belt except for a SECRET interior pocket perfectly designed to hide a wad of cash or a passport copy. Never get caught with your pants down again! (Unless you want to.)
Hide Yo' Money!
Is São Paulo Safe for Solo Female Travelers?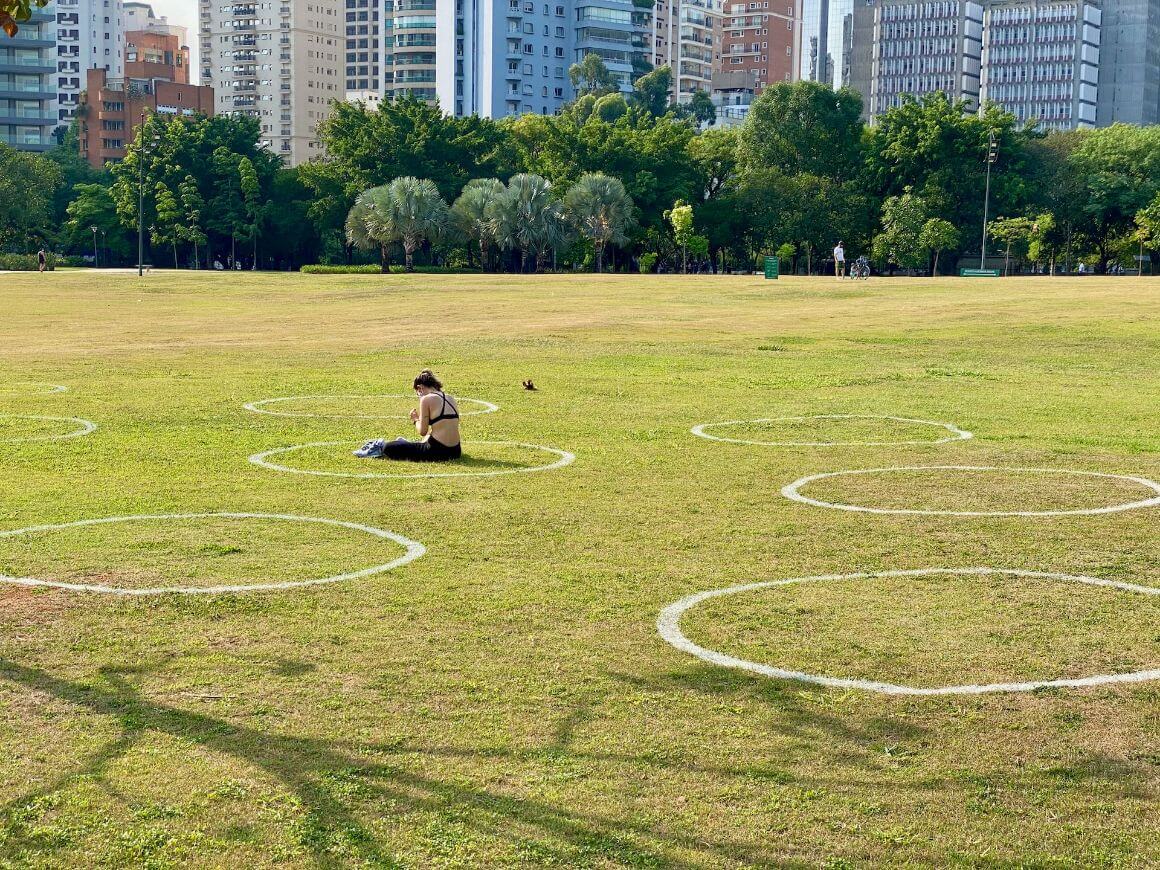 Many countries in the world have the unfortunate quality of being relatively safe and comfortable for men, but much more dangerous and threatening for women.
Thankfully, São Paulo is not one of them.
Socially speaking, Brazil is a modern country, and women possess the exact same rights as men. You won't be thrown in prison for accidentally baring an ankle, and you won't be constantly catcalled as you walk down the street. However, it's always important to err on the side of caution. It's indisputable that by and large, women are (unfortunately) more vulnerable to crimes like assault and robbery than men.
So if you're a woman planning a solo visit São Paulo, follow the same guidelines listed in the previous section and you shouldn't experience any real problems. You'll need to stay alert, but you shouldn't have to take any outlandish precautions simply because you're a woman.
As we already said (and will say many more times throughout this article) just use common sense.
DON'T DIE OUT THERE! …Please 🙂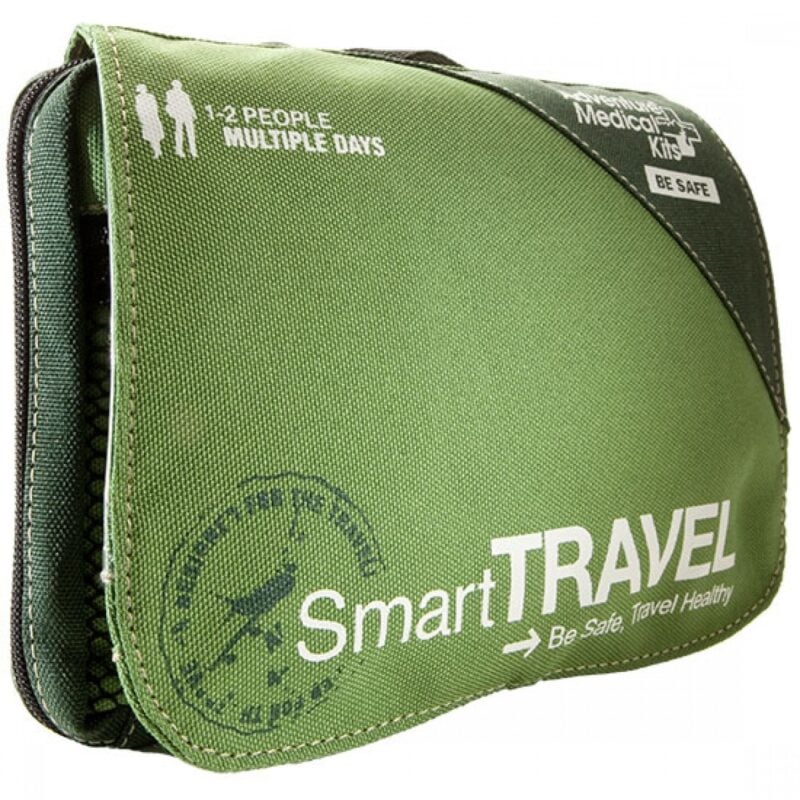 Things go wrong on the road ALL THE TIME. Be prepared for what life throws at you.
Buy an AMK Travel Medical Kit before you head out on your next adventure – don't be daft!
Buy on REI
Is São Paulo Safe to Travel for Families?
In the same way that São Paulo poses no special threats toward women, it poses no special threats toward families either.
One thing to keep in mind is that, in many aspects, tourist life in São Paulo is tailored toward backpackers. There's a vibrant nightlife scene, plenty of bars and clubs, and so many travelers visit to experience this side of life. So if, for example, you're worried about your kids wandering off and getting lost in rambunctious crowds, you might be hesitant. The good news is that, since São Paulo is such a huge city, there are some notable neighborhoods that are both safe and enjoyable for families.
In particular, Chácara Flora, Morumbi, and Alphaville are clean, secure, and a bit less chaotic than the city center. For both safety and personal convenience, we recommend spending time in these types of neighborhoods if you're visiting São Paulo as a family.
Is it Safe to Drive in São Paulo?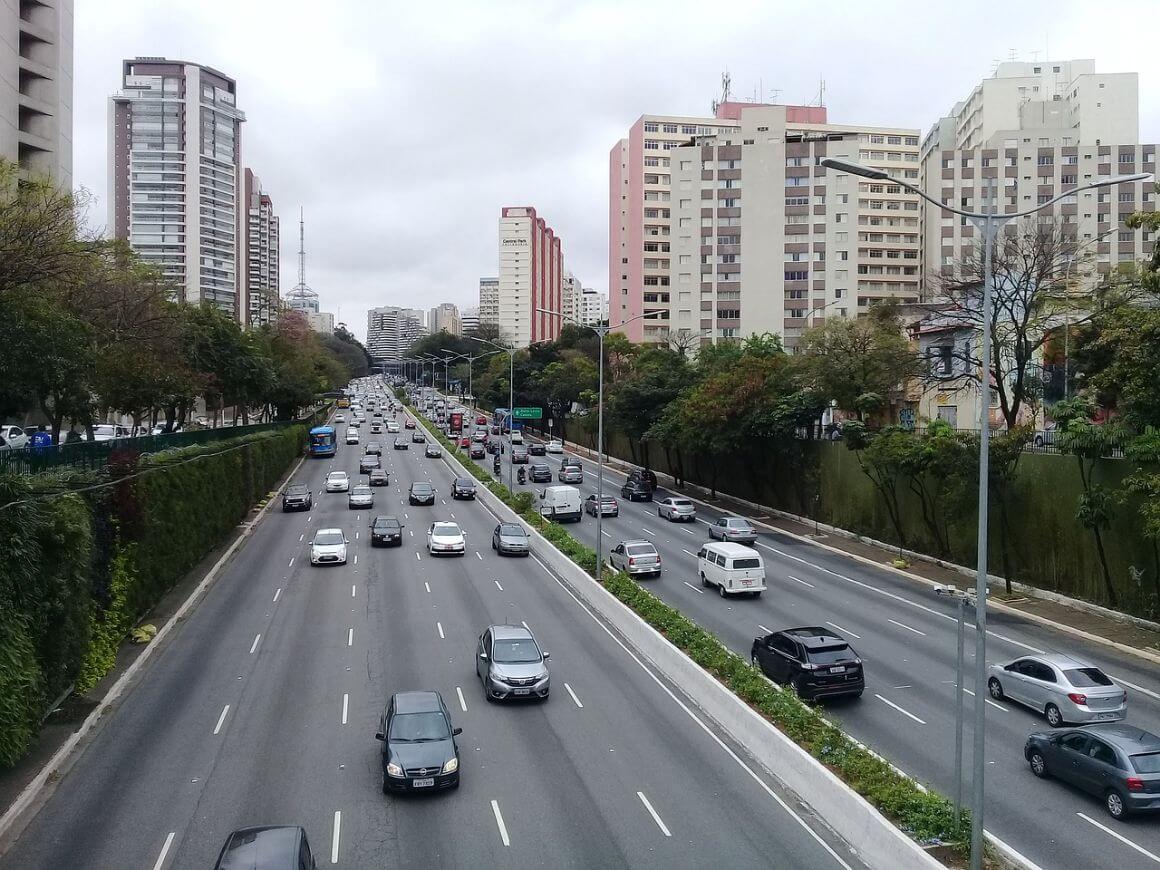 Not to be a buzzkill, but you'll probably want to stay off the road in São Paulo. Here are the two reasons why:
The roads are crazy. It depends on the time of day, but whether you're in a car or on a motorbike, you can expect a cacophony of horns, reckless drivers, and some unfamiliar road rules. You'll need an International Drivers Permit if you want to drive legally, and this is for good reason: the roads are wild. You'll also be at risk for roadside robberies if you're in standstill traffic cranking music with the windows down (and is there anything else to do during a traffic jam?)
Secondly, it's just not all that convenient. If you have the misfortune of getting caught in rush hour traffic, your "night out with the girls" plan might get pushed back by a solid three hours. In general, driving in São Paulo is stressful and inefficient.
At the end of the day, the choice is yours. The traffic fatality rate is around 10-20 per 100,000 people, which isn't much worse than the rate in the United States. So if you're a very experienced driver and you want to give it a shot, go for it.
Is it Safe to Cycle in São Paulo?
Riding a bicycle can be an excellent method of getting around in São Paulo. And if you do it the right way, it's pretty safe too.
Here's what not to do: don't cycle on the main roads. Drivers in São Paulo can be crazy and reckless, and they're not always likely to give you, a lowly cycler, the time of day. But São Paulo has around 250 miles of bicycle paths. Stay on these and you'll be safe for the most part, as you'll be most closely surrounded by other cyclists and pedestrians.
Here are some other bonuses: these bike paths can allow you to circumvent the worst of São Paulo's traffic jams, and even some metros allow you to bring your bicycle on board if you need to get somewhere far away.
For recreational cyclists, some of São Paulo's best routes are below:
Maua Maluco
Volta do Frango
Estrada Velha Campinas
Pelotão do Jóquei
…and many, many more. These routes are scenic, diverse, and most importantly—SAFE!
Is Uber Safe in São Paulo?
For the most part, São Paulo is a normal, modern city. As such, Uber can be a nice way to get around, as long as you're aware of the inconveniences of rush hour traffic.
Uber in São Paulo is generally safe. As long as you hold to the normal precautions, like checking the license plate number and making sure your driver is verified and has completed past trips, you should have nothing to worry about.
Of course, there are a few bad apples everywhere. If at any point your driver makes you uncomfortable or nervous, don't hesitate to tell them to pull over, and just exit the vehicle. It's always better to be safe than sorry, even if it makes you feel like a paranoid loser.
And definitely don't expect your driver to speak English—we recommend you brush up on either your Portuguese or your pantomime game.
Are Taxis Safe in São Paulo?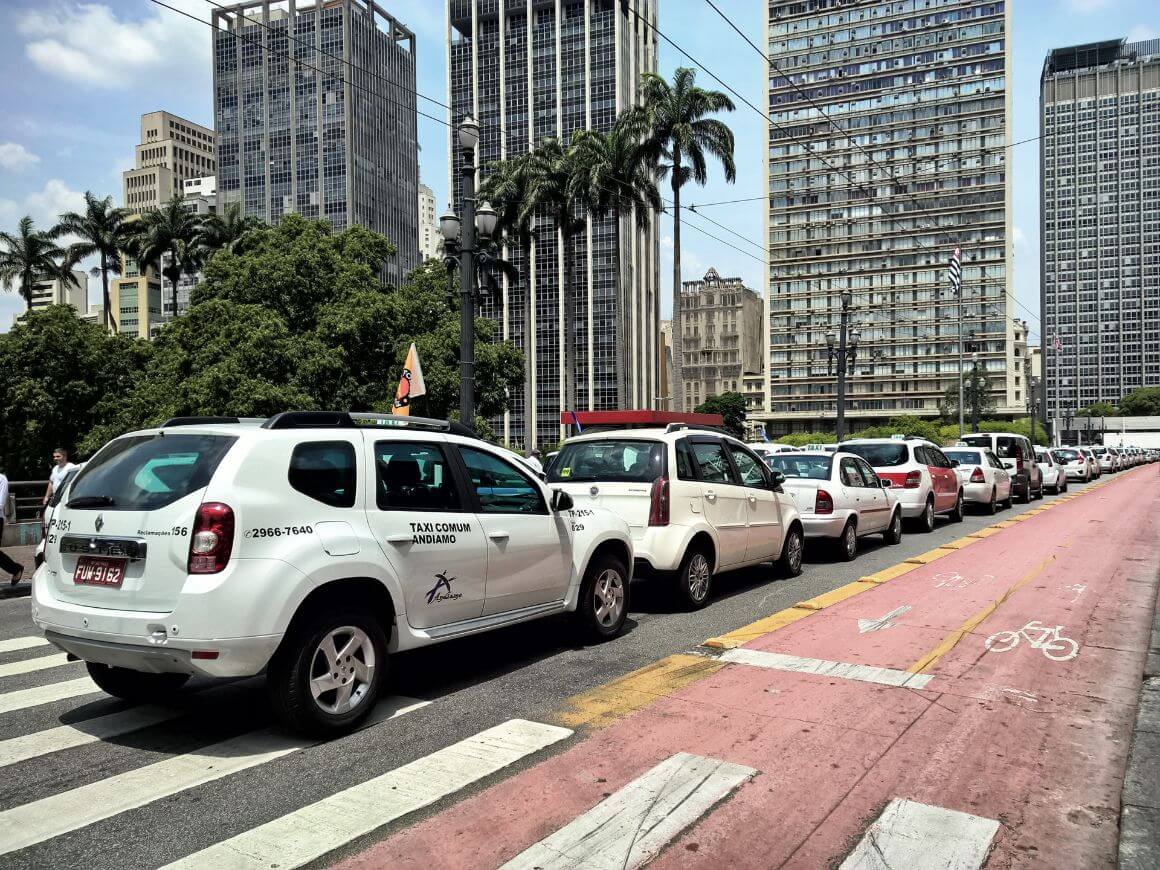 As it is with Ubers, so it is with taxis. They're no more dangerous in São Paulo than they are anywhere else.
Here are some standard precautions you can take to avoid the occasional scammers:
Insist they use the meter. If they refuse, take another cab.
Make sure the meter is working properly; if your fee is increasing way too quickly, something might be afoot.
When leaving the airport, go with the most official-looking taxi company.
And as always, if your driver makes you nervous for whatever reason, ask them to stop, and just get out. There's no shortage of taxis in São Paulo, and if one driver charges too much or seems a little creepy, there are always countless other honest drivers at the ready who would be delighted to take you.
Is Public Transportation in São Paulo Safe?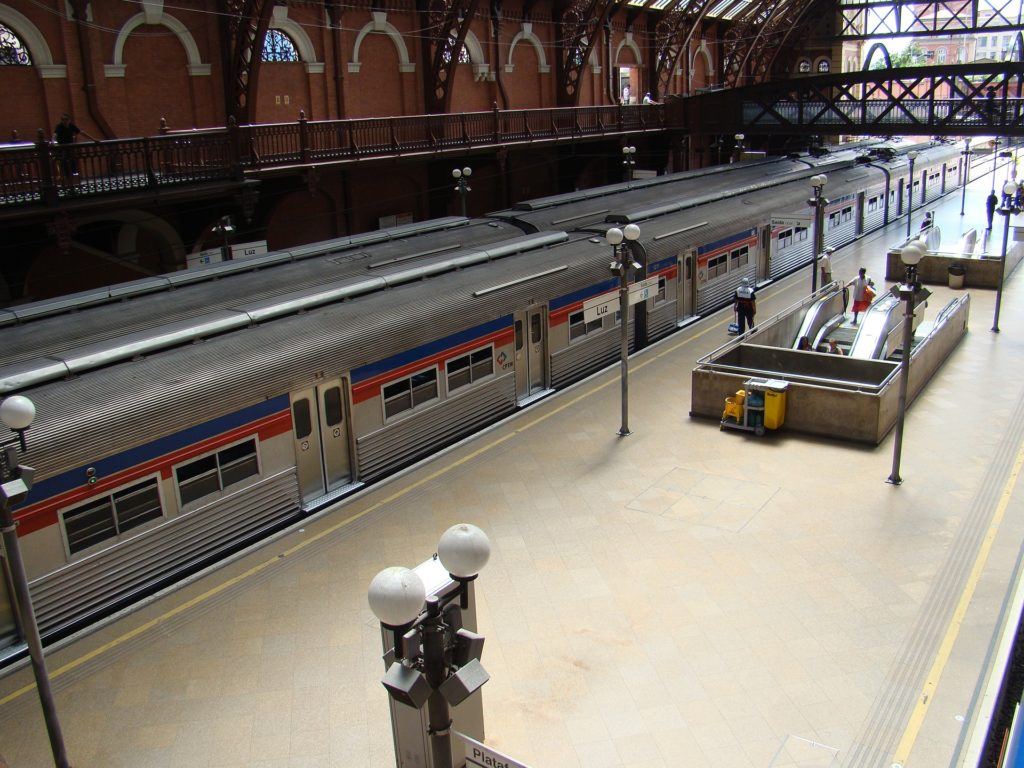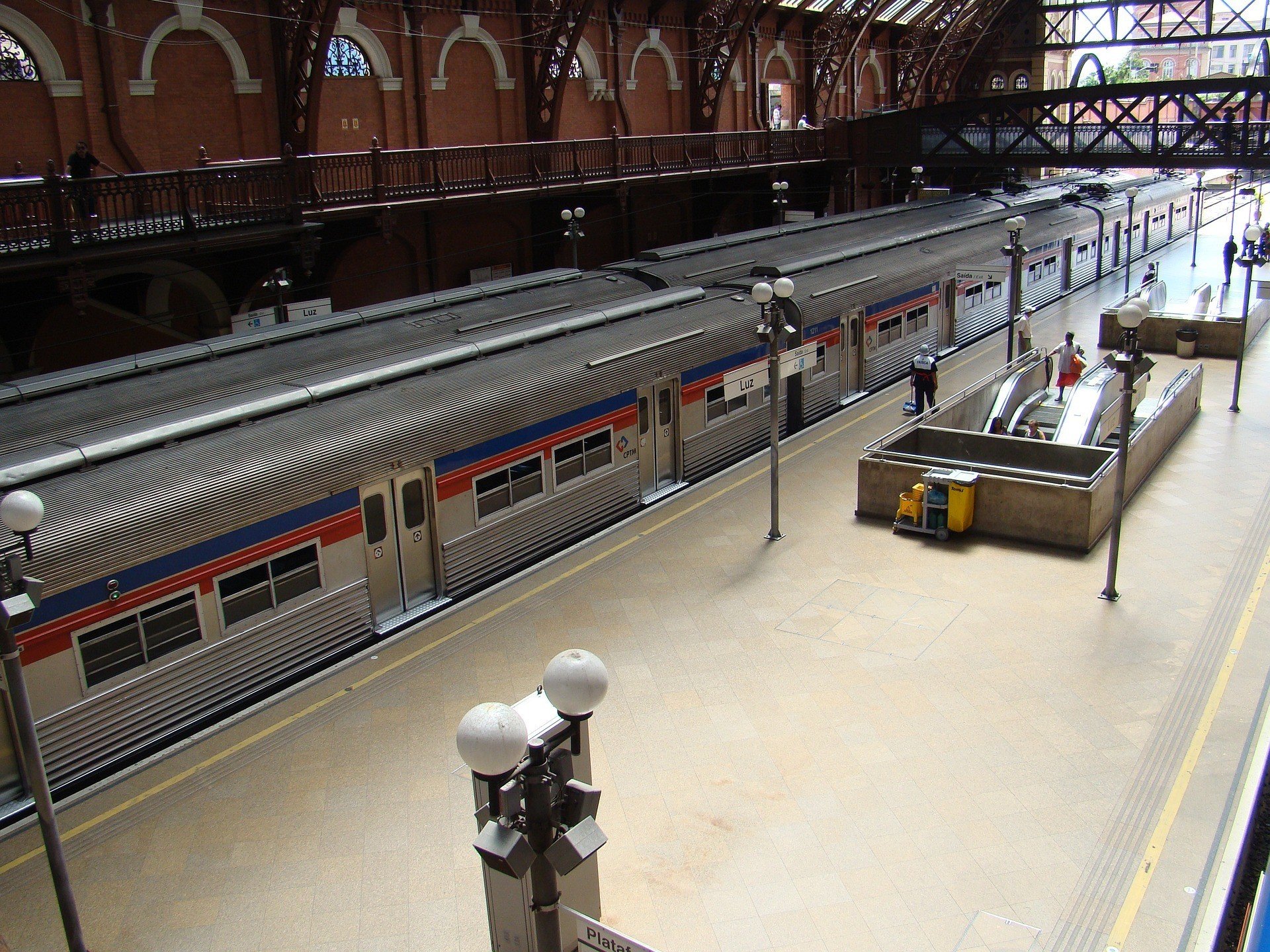 Both ex-pats and locals alike use public transportation as their preferred method of travel. The metro is by far the most efficient, as it's not beholden to any road traffic. Both the metro and bus systems are relatively safe, but there are a few things you definitely need to keep in mind as you travel.
In the above section, we talked about how pickpockets prefer crowds. Well, it just so happens that the metros and buses are often the most crowded places in the entire city. Pickpockets will bump into you "accidentally," steal your wallet or phone, hop off the bus or metro, and you'll be left rocketing off to your next stop totally oblivious.
If you're traveling late at night, stay extra alert at quiet bus stops and metro stations. Kidnappers and thieves alike know to hover around these places, as buses will often dump one or two passengers out into the night and drive away, unwittingly depositing a ripe target in a cloud of black exhaust fumes. Either don't travel at night or always stay with a group.
If you really want to feel safe, you'll probably want to stick with Uber or taxis. Of course, those come with their own risks, but in general, there are fewer variables in terms of things that could go wrong.
Key takeaways: keep your personal belongings close and travel only during the day or with a big group, and you needn't be too concerned about public transportation in São Paulo. A good rule is to watch the locals and see how they behave. Are they walking quickly? Are they looking around nervously? See what they do, and do likewise.
Use Bookaway to find the best deals on transport – buses, planes, trains, and ferries. It'll save you a load of time when organising transport and you'll probably nab an EPIC DISCOUNT too!
Book your transport on Bookaway NOW. Get the best price for the best ride… then use those savings to buy the best feed in town!
Book Your Transport Here!
Is the Food in São Paulo Safe?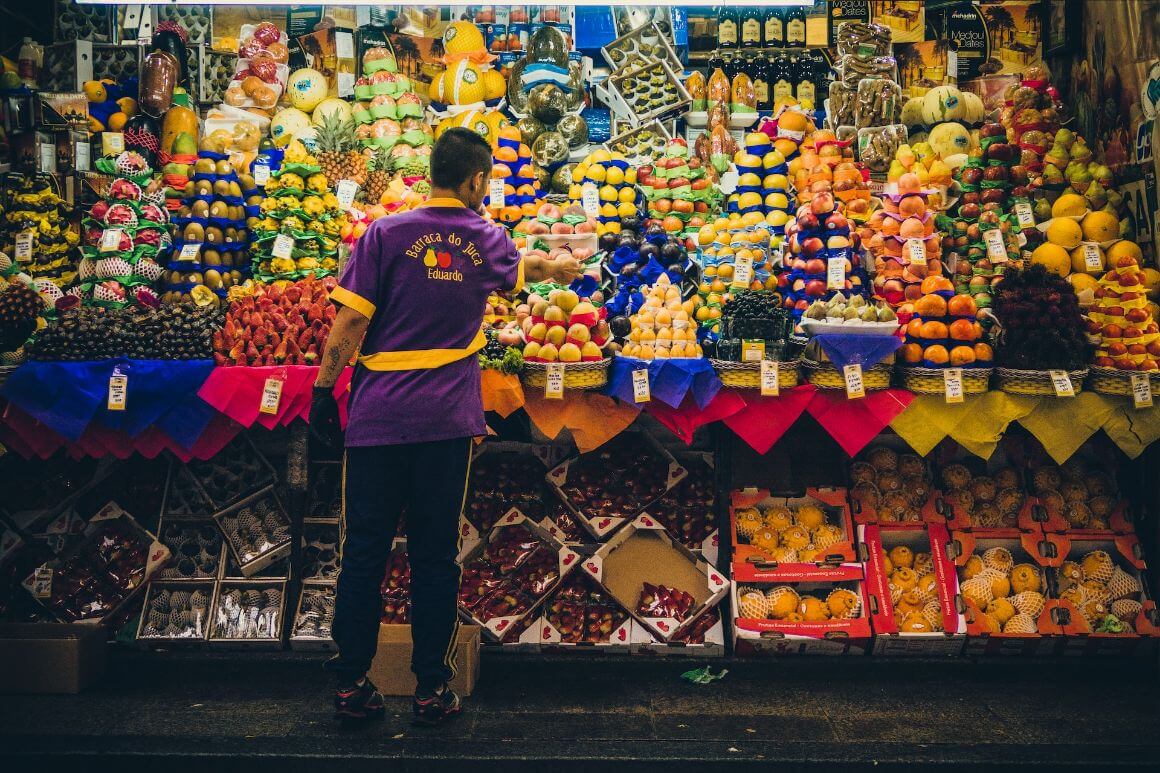 Asking, "Is the food in São Paulo safe?" is like asking, "Do the pyramids in Egypt smell good?" In other words, it's to miss the point entirely. Not only is the food safe—it's utterly delicious!
The cuisine is one of the most amazing things about visiting São Paulo. Besides the local Brazilian fare, it's safe to say you'll find the best Asian, European, and African food here as well. There's a huge amount of fine dining restaurants, and no shortage of dirt-cheap street food stalls as well. Fried, grilled, seared, vegan—you name it, São Paulo has it.
Now, of course, there is a mandatory safety warning. And it's kind of important. Two things you'll want to consider are:
No matter where you go, there is a risk of food poisoning. It's not likely, but when possible, avoid meat that looks undercooked and spit-out food that tastes spoiled. If you do get food poisoning, there's really no other option at first but to let it run its course. But if you continue to worsen, check yourself into a hospital.
Health standards vary tremendously throughout the city, and the unfortunate truth is that healthy food is usually more expensive than unhealthy food. A diet of pure street food will undoubtedly take a toll on your body. Make a point to avoid constant deep-fried and sugary foods, and you'll be in a good spot.
But yeah—in terms of your own enjoyment, you really can't go wrong with the food here. Don't be paranoid, just be smart, and your taste buds will thank you.
Can You Drink the Water in São Paulo?
It depends on what kind of water you're talking about.
Bottled water? Heck yeah! Tap water? Hell no.
In many cities around the world, locals are adjusted to the tap water after years of drinking it, and only foreigners have a problem with it. In São Paulo though, even many locals have filters installed in their taps to make the water more palatable. So yeah, if you were wondering about tap water, the answer is a resounding no.
What you should do is drink bottled water only, or get yourself one of these bad boys:
Save $$$ • Save the Planet • Save Your Stomach!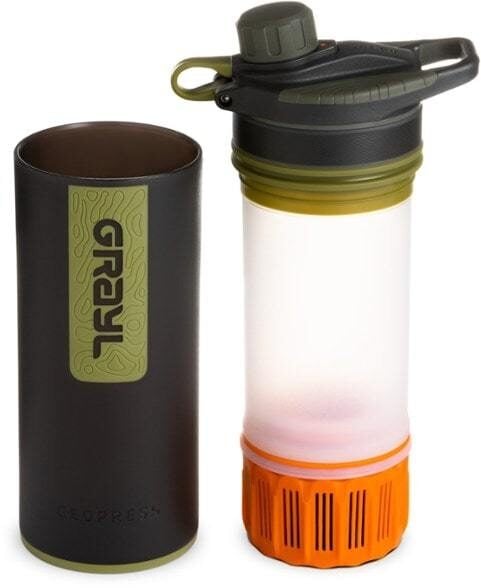 Drink water from ANYWHERE. The Grayl Geopress is the market's leading filtered water bottle protecting your tum from all the waterborne nasties. PLUS, you save money and the environment!
Single-use plastic bottles are a MASSIVE threat to marine life. Be a part of the solution and travel with a filter water bottle.
We've tested the Geopress rigorously from the icy heights of Pakistan to the tropical jungles of Cuba, and the results are in: it WORKS. Buy a Geopress: it's the last water bottle you'll ever buy.
Buy a Geopress!
Read the Review
Is São Paulo Safe to Live?
São Paulo is an excellent place to live, especially if you're a digital nomad. Internet cafés abound, and since the city is the center of business in Brazil, you'll be surrounded by like-minded people.
As long as you follow the tips laid out in this article, living in São Paulo isn't any more sketchy than traveling through it. You'll definitely want to find an apartment in a good neighborhood like Morumbi, Chácara Flora, Santa Cecília, or Brooklyn Novo. Avoid neighborhoods like Capão Redondo, Lapa, Perdizes, Pari, Campo Limpo, and Vila Clementino.
The visa process can be a little confusing, but once you're settled, life in the right São Paulo neighborhood can be cheap and quite charming!
The Future of the SIM Card is HERE!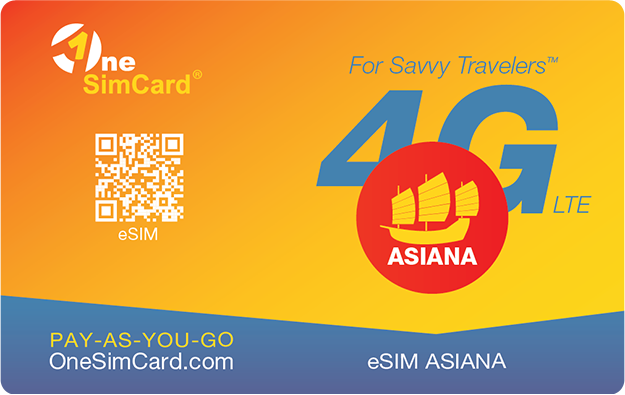 A new country, a new contract, a new piece of plastic – booooring. Instead, buy an eSIM!
An eSIM works just like an app: you buy it, you download it, and BOOM! You're connected. It's just that easy.
Is your phone eSIM ready? Read about how e-Sims work or click below to see one of the top eSIM providers on the market and ditch the plastic.
Buy an eSIM!
How is Healthcare in São Paulo?
Healthcare in São Paulo is really bad. It's also really good! How is that possible?
Brazil is one of the many countries that offer totally free healthcare for residents. But as you probably know, when something sounds too good to be true, it usually is. What's the trade-off here?
The public healthcare system is a little… backward. The technology in the hospitals is usually outdated, there's a severe language barrier, and the overall quality of care is lacking. Most ex-pats who live here decide to pay for health insurance and use private care.
That being said, if you need a few stitches or if you have a minor case of food poisoning, a public hospital should do the job just fine. Anything more major, however, and you'll probably want to be a bit safer and pay the extra premiums at a high-quality private facility.
Conclusion
São Paulo is a charmingly chaotic city with so much going for it. Though it has earned itself a bad reputation for safety in the past, the statistics undeniably show significant improvements throughout the last few decades.
By and large, you have nothing crazy to worry about. As we mentioned in the beginning, the most important things you can do are be aware of which neighborhoods are safe (and which aren't!) and when in doubt, ask trusted locals for advice.
With a little bit of common sense, you'll have a heck of a trip.
Adeus!
---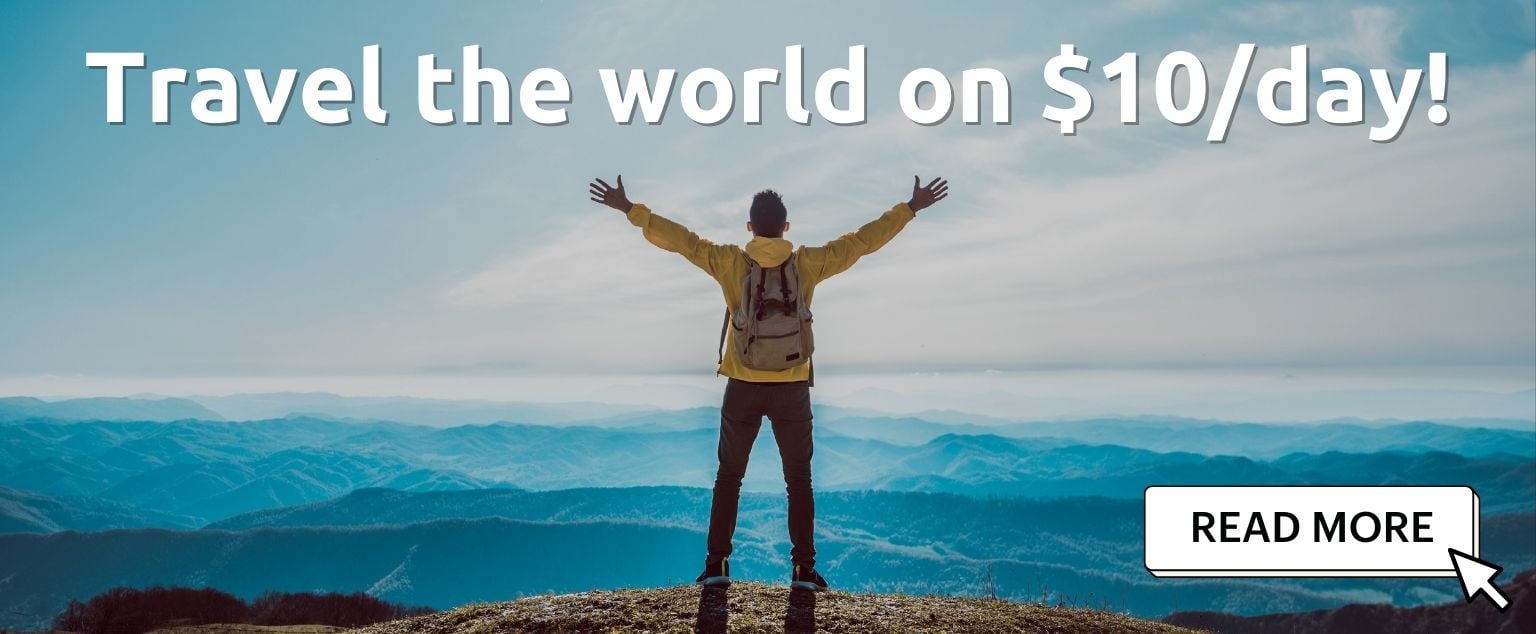 And for transparency's sake, please know that some of the links in our content are affiliate links. That means that if you book your accommodation, buy your gear, or sort your insurance through our link, we earn a small commission (at no extra cost to you). That said, we only link to the gear we trust and never recommend services we don't believe are up to scratch. Again, thank you!