South Africa is easily one of the most beautiful, unique, and adventurous destinations to visit in the world. It's easily accessible, relatively safe compared with other African countries, and has some of the most gorgeous scenery on the planet. It's also a hotspot for wildlife safaris, is bordered by a coastline of dramatic oceans, and packs in an exciting bit of culture and archeological history.
Depending on where you visit, you'll likely fly into either Johannesburg or Cape Town. As the two largest cities in the country, each boasts an array of activities, adventures, and history worth learning more about. If you're short on time and money and can only visit one of these cities, your decision should be based on the experience you wish to have.
Cape Town is a beautiful beach destination scattered with mountains, trendy neighborhoods, and exquisite outdoor nature. On the other hand, Johannesburg is better for a raw African experience, being a quintessential African metropolis close to wild animals.
There are so many factors that make Johannesburg more attractive to some travelers and vice versa. Read on for a deep dive into which of the cities is a better bet for activities, couples, getting around, safety, and things to do.

Unlock Our GREATEST Travel Secrets!
Sign up for our newsletter and get the best travel tips delivered right to your inbox.
Johannesburg vs Cape Town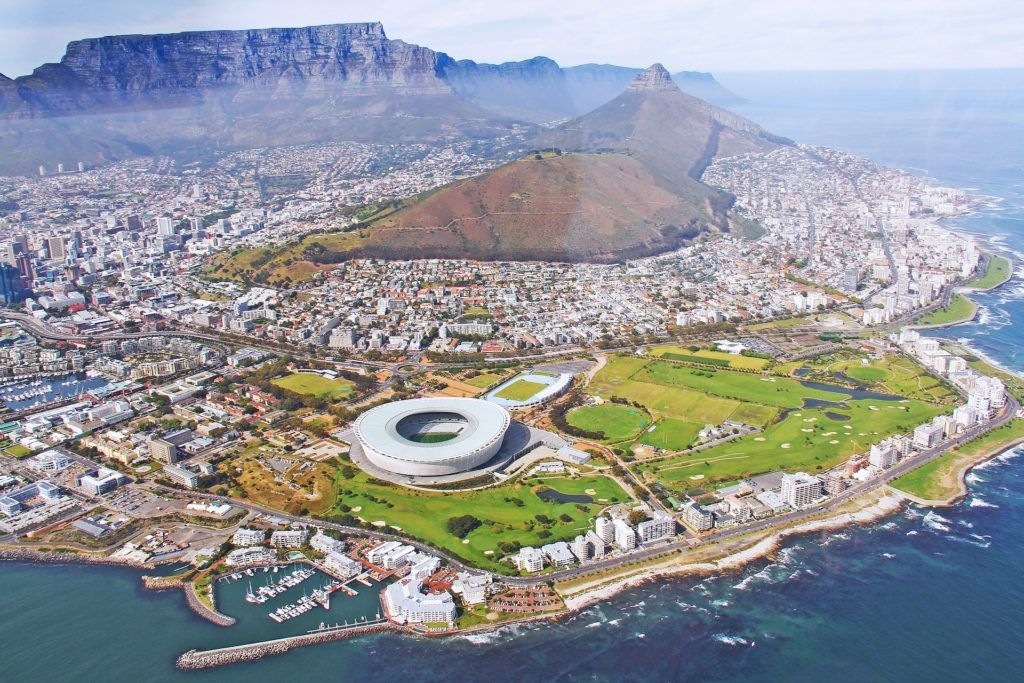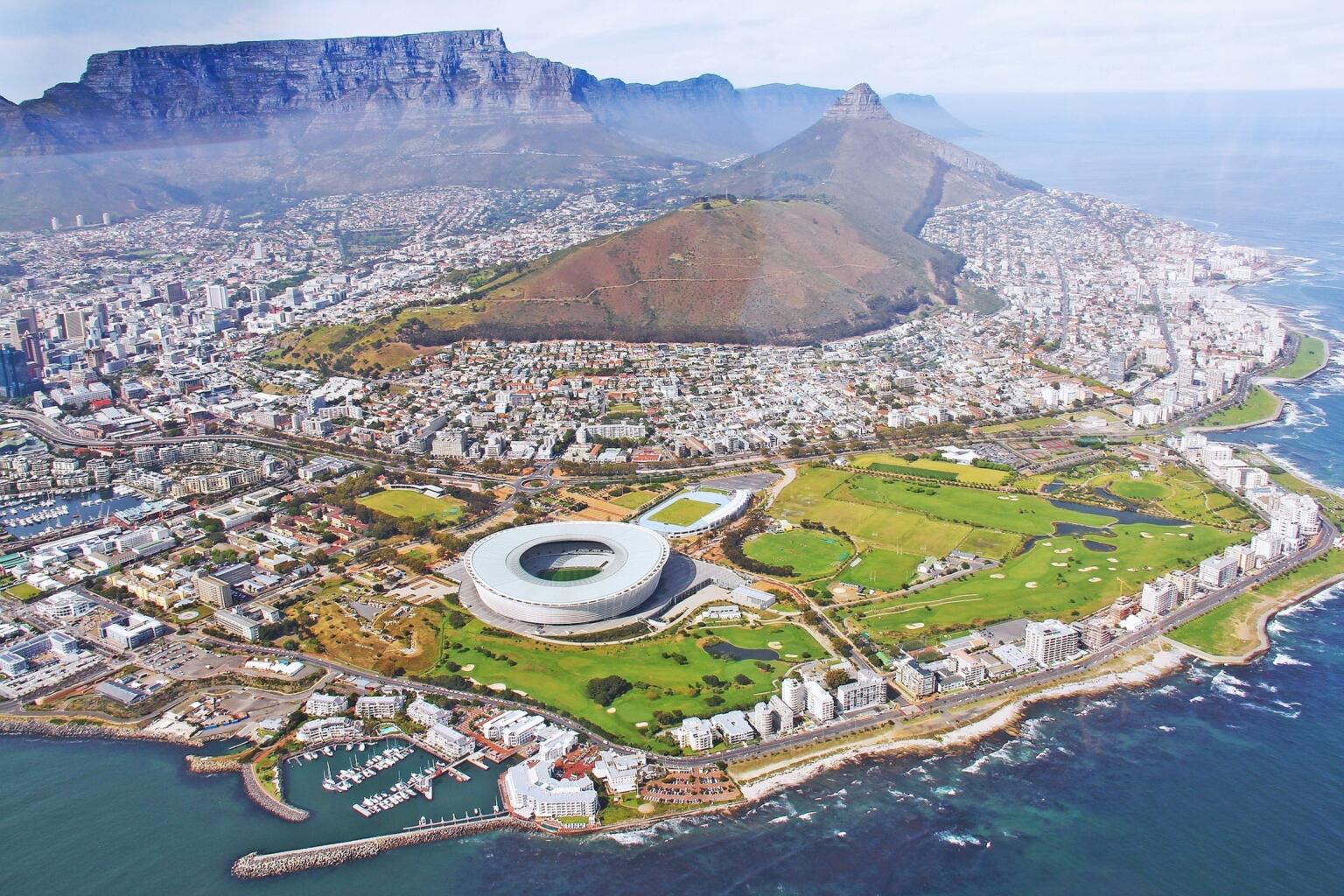 As cities with entirely different attractions and interests, it's hard to pit Johannesburg against Cape Town when visiting South Africa. However, that won't stop us from trying!
Johannesburg Summary
The area of the municipal city is 635 square miles, making it one of the largest cities in Africa. It's even bigger than New York City.
Famous for being the country's biggest city, its mineral-rich mining landscape, and its diamond and gold trade. It is also well known for its proximity to the African bush.
Easy to get to, with an international Airport (O.R. Tambo)
Other than the Gautrain that connects the Airport to the City Center, Joburg has few safe public transport networks for tourists, and certain roads can be unsafe. Renting a car is advised.
The city is packed with different types of accommodations, from five-star high-rise hotels to low-key bed and breakfasts.
Cape Town Summary
Cape Town is spread across 950 square miles of mountain and coastal land. Its city center is relatively small, but the greater city area is massive (and worth exploring more than the center itself).
Famous for its iconic Table Mountain, the Cape of Good Hope, and Kirstenbosch National Botanical Gardens, as well as for its high-end food scene and trendy neighborhoods.
Flying into the city is accessible through Cape Town International Airport. Safe public transport could be better, but MyCiti Busses run through the city and Atlantic Seaboard.
Ubers are cheap and abundant. Roads are well maintained, and renting a car is advised.
Accommodations vary from five-star hotels with beautiful gardens to gorgeous Airbnbs with ocean views.
Is Johannesburg or Cape Town Better
While there is no sure way to compare these two cities fairly, let's see how they stand up against one another regarding some of the leading travel factors:
For Things to Do
If you've done any research yourself, you'll quickly learn that there is much more to do to keep you busy when visiting Cape Town. As a city that prides itself on natural beauty and outdoor adventure, Cape Town is overflowing with gorgeous mountains to hike, beaches to lounge on, and gardens to explore.
In this sense, Cape Town is the better option for outdoor enthusiasts and adrenaline junkies. Here, you can hike Lions Head at sunrise, take a scenic flight over the Cape Point peninsula before lunch, drive a jeep through never-ending sand dunes at Atlantis, and lounge on one of the iconic Clifton beaches – all in one day.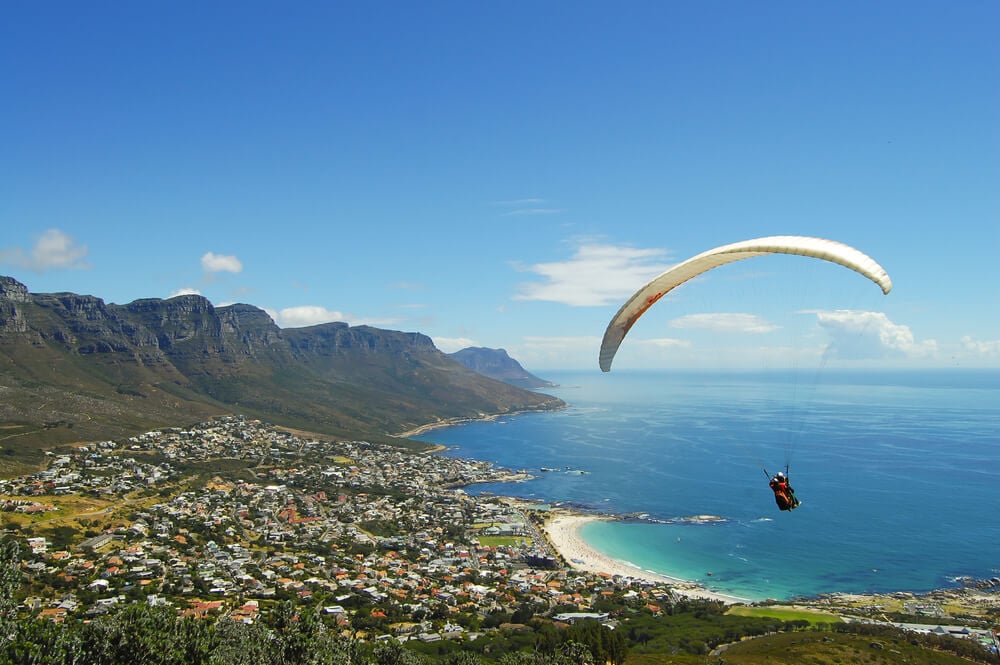 On the other side of the coin, Johannesburg is set in a flat region inland of the Gauteng province, with few mountains and no oceans. However, there are a few lakes near the city (the Vaal being the biggest) where locals retreat to escape the city buzz.
That being said, Johannesburg is more suited for indoor lovers – those looking to dip their toes into high-end shopping, try new restaurants, and explore the city's cultural side through its incredible museums.
With a long, storied history of colonialism and apartheid, Cape Town has its fair share of museums, too – from the District Six Museum to the Iziko Museum and even to Robben Island, where Nelson Mandela was imprisoned.
Johannesburg's best museums are more archeologically focused. After all, this was the region where the remains of some of the first humans were excavated. The Cradle of Humankind is the site of one of the most important fossil finds in the world.
Architecture fans will be just as in awe of the impressive metropolitan skyline in Johannesburg as they will of the historic Cape Dutch buildings in the Cape.
Families traveling with kids usually prefer the beach landscape of Cape Town, with abundant outdoor space for children to enjoy.
Food fans will be equally as satisfied in both Johannesburg vs Cape Town. However, I reckon the ambiance and unbeatable views from Cape Towns' top restaurants push this city to the top of the ranks. The city is overflowing with international cuisine and local delights worth making a trip for.
Winner: Cape Town
For Budget Travelers
Overall, South Africa is a relatively affordable country to visit if you're coming from Europe or the States. The local Rand currency isn't too strong, meaning your dollars will go a long way when exploring this vibrant country.
However, when comparing Johannesburg and Cape Town, Joburg is undeniably more affordable than Cape Town. This is mainly because Cape Town is a popular hotspot drawing tourists in from across the globe. As you might expect, higher-quality amenities mean higher prices.
Accommodation – Johannesburg is typically urban, with lots of Airbnb and hotels in high-rise skyscrapers. Cape Town has a variety of accommodations, from garden hotel suites to apartments overlooking the Atlantic Ocean. Because of extra space and views, Cape Towns' accommodation is typically more expensive. A night at a mid-range hotel in Johannesburg would cost $80, while a similar hotel would cost $150 in Cape Town.
Both cities' primary mode of transportation is by car. While trains, buses, and local taxis service the local population, tourists are more safe renting a car. The roads are safer and better maintained in Cape Town. Depending on the time of year and demand, a car rental would cost around $20 per day in Joburg and $25 per day in Cape Town.
A casual meal at a restaurant in Johannesburg (two courses and a drink) will cost you $15, while a similar meal would cost $22 in Cape Town.
A beer costs about $2 in Cape Town vs Johannesburg's $3.
Winner: Johannesburg
Small Pack Problems? 😉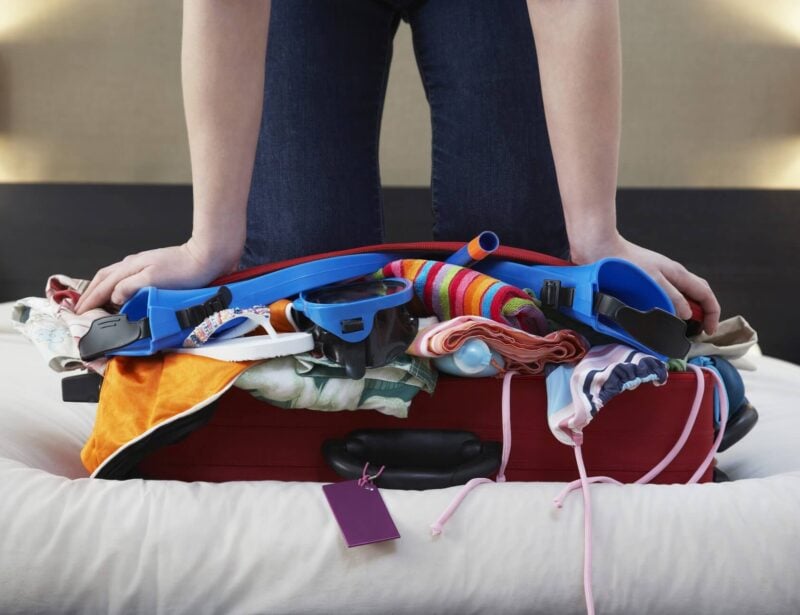 My missus travels with all her clothes in ziplock bags: don't be like my missus. UP YOUR PACKING GAME!
Packing cubes for the globetrotters and compression sacks for the real adventurers – these babies are a traveller's best kept secret. They organise yo' packing and minimise its volume too so you can pack MORE.
Or, y'know… you can stick to ziplock bags.
View Our Fave Cubes
Or Check Out the Sacks!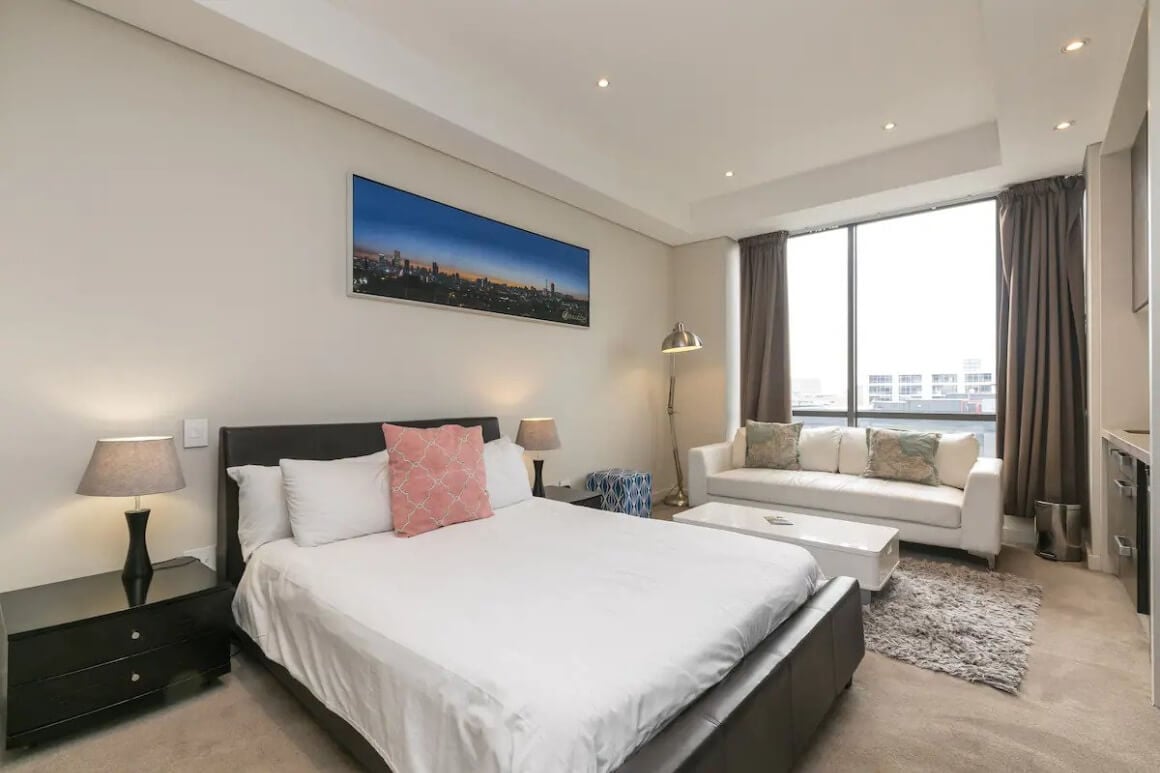 If you're after an affordable place to stay in Joburg, this modern condo is located in the desirable Sandton neighborhood. Styled like an urban resort, the self-catering condo is part of a high-end residential building with access to a pool deck, gym, spa, restaurants, bars, and a concierge.
For Couples
Cape Town is easily one of the most beautiful places for couples to visit in the world. The city is surrounded by white sand beaches, gorgeous mountains, and lush gardens, creating the perfect setting for a romantic getaway.
While both cities have their fair share of great restaurants, Cape Town takes the cake, with countless fine-dining restaurants and casual eateries, usually with stunning views.
Cape Town is also the ideal location for adventurous couples. Here, couples can hike, cycle, explore hidden beaches and engage in adrenaline-pumping activities like paragliding and surfing together.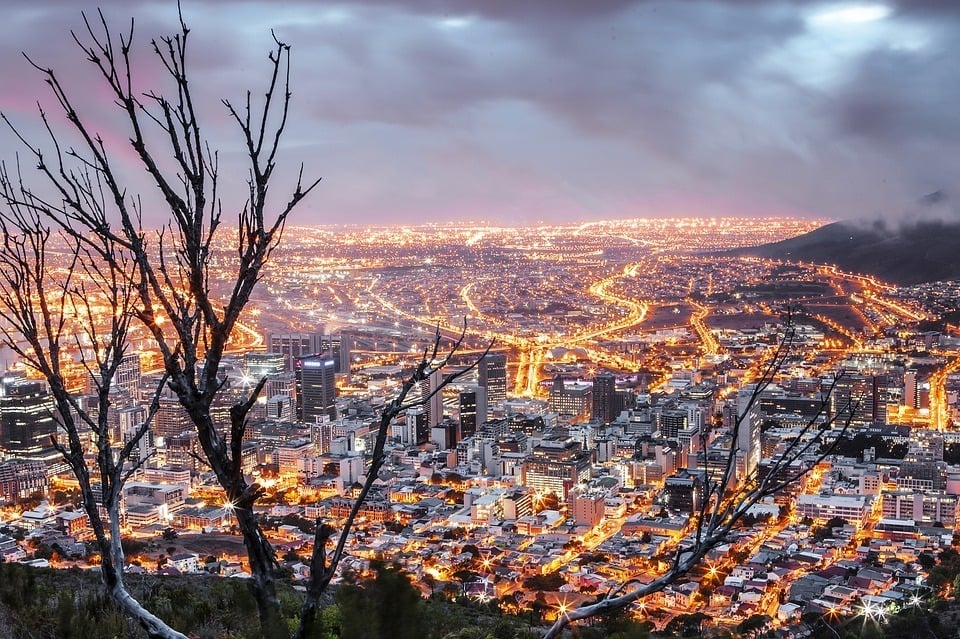 Johannesburg has an abundance of five-star hotels with incredible spas and wellness centers. If you're looking for a relaxing romantic retreat with a touch of adventure, you could spend a night outside the city at a nearby game farm.
Winner: Cape Town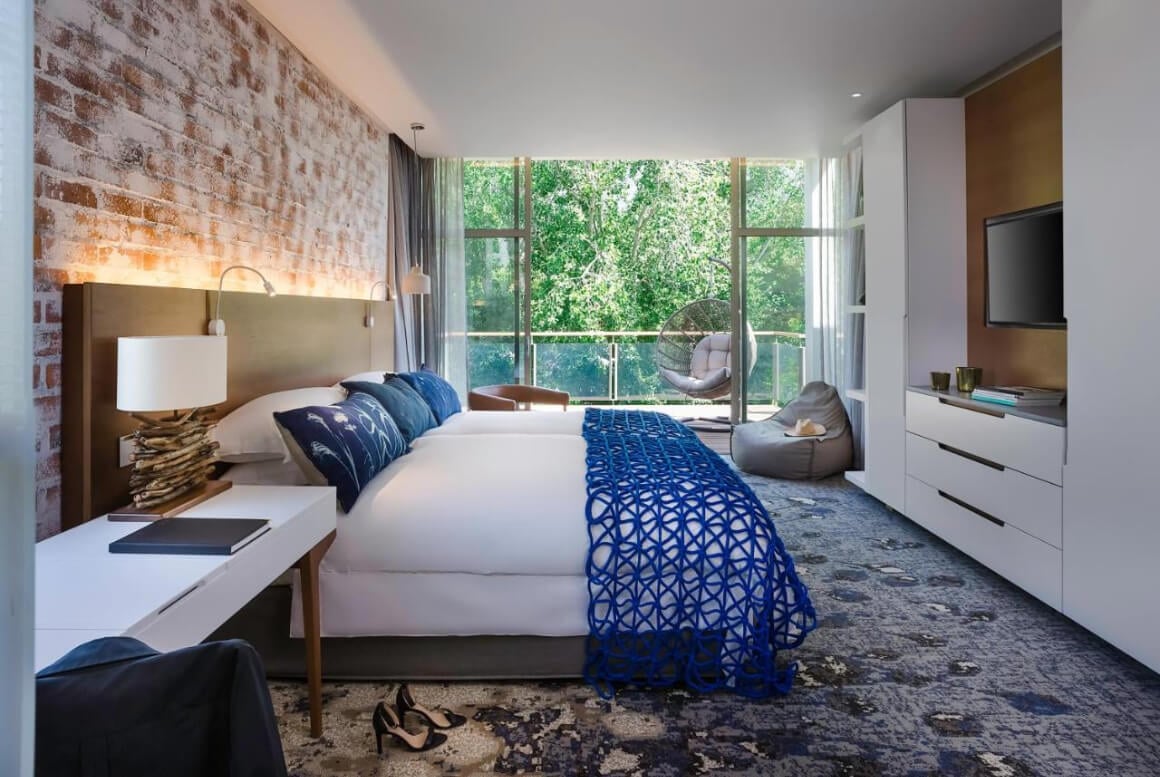 Set against a lush mountain backdrop in the suburbs of Claremont, The Vineyard Hotel is a five-star property with gorgeous gardens and refurbished rooms. Even locals flock to this magnificent country-style hotel for its highly-rated spa and restaurant and to explore the picture-perfect gardens. Located just outside the city center, it's easily one of the best places to stay for a romantic trip.
For Getting Around
South Africa, in general, doesn't have the best reputation when it comes to public transportation. If you're looking to visit Johannesburg or Cape Town, both cities have trains, buses, and mini-bus services, however, schedules are iffy, security is limited, and networks are limited.
Johannesburg's most reliable form of transport is the Gautrain, which is a super-fast train that connects the airport to the city of Johannesburg and Pretoria. The Gautrain was built to help ease crowds during the 2010 FIFA World Cup held in South Africa. A one-way journey from OR Tambo Airport into the city will cost $13 per person, making this a relatively expensive form of transport in Johannesburg.
For the same reason, Cape Town developed a secure bus network called MyCiti Busses. This network connects the city center to neighborhoods like Milnerton, Hout Bay, and Camps Bay but does not reach the southern suburbs. The bus is cheap and easy to use if you happen to be staying near a bus stop.
Johannesburg is not considered safe for walking, with petty crime being a significant threat. There are places in Cape Town (and any city, for that matter) that I wouldn't recommend walking around either, but many popular spots are safe and secure for walkers.
However, with limited public transport in both cities, renting a car is the best way to get around.
Cape Towns' main attractions are very spread out, often with an hour's drive between them. This makes it worthwhile to rent a car instead of using Uber. While traffic can get bad at peak hours or during Cape Town's summer season, traffic is typically mild, and parking is easy to come by, even in the city center.
If you're wondering whether Johannesburg or Cape Town is better to drive in, Joburg is a more dangerous city to drive around. So, ensure you understand the safety risks and maintain a level of alert before renting a car. Alternatively, since attractions are closer to one another in Johannesburg, Ubering is another excellent option.
Winner: Cape Town
For a Weekend Trip
South Africa is a long way to fly for a short weekend trip, especially if you are flying in from overseas. That being said, if you only have a weekend to spend in the country, you will likely get more done over one weekend in Johannesburg than you would with only one weekend in Cape Town.
Although Johannesburg is a big city, the main attractions are relatively close to one another, making it easy to tick different restaurants, museums, and attractions off your list.
For a short weekend visit, book a hotel room in Sandton. Sandton is a high-end city center, not to be confused with the central CBD. From here, you'll be able to get to Gold Reef City Theme Park, the Apartheid Museum, Nelson Mandela's former house, and do a bunch of shopping without spending hours in the car.
If you're visiting Cape Town for a quick weekend visit, I recommend dedicating your time to specific neighborhoods and areas to avoid wasting time driving across the city.
For a weekend in Cape Town, spend your time in the city center, exploring the Gardens and Orangezicht neighborhoods, the Waterfront and Foreshore, Greenpoint, Seapoint, Bantry Bay, Clifton, and Camps Bay. Clifton and Camps Bay are home to Cape Towns' best beaches, and Gardens and Orangezicht house incredible restaurants and museums.
Winner: Johannesburg
For a Week-Long Trip
While there is enough to see in Johannesburg to keep you busy over a weekend, a whole week is often seen as too much time to spend in this African metropolis. Cape Town, with its spread-out peninsula landscape, is overflowing with things to do to keep you busy over a week. In fact, I advise spending, at the very least, one full week getting to know the city.
With a week in the city, you could spread your time across two or even three neighborhoods to make the most of your vacation. First, explore the Atlantic Seaboard and city center by staying in Clifton or Greenpoint. This is where you'll find the busiest beaches, highly-rated restaurants, and tons of interesting museums.
After a few days in the city's heart, head into the Southern Suburbs for a more suburban experience. The neighborhood of Constantia is where some of Cape Town's wealthiest families live, with sprawling lush gardens and mountain views.
This is also one of the region's top wine-tasting neighborhoods, with farms like Beau Constantia, Constantia Glen, and Groot Constantia attracting thousands to enjoy their gorgeous properties and world-class wines. As one of the first areas where the Dutch built their homes, the area is as historically important as it is beautiful, with incredible Cape Dutch architecture dotted in between the vineyards.
If you can, adding the 'Deep South' to your Cape Town itinerary is a great way to experience the wholesome atmosphere of Cape Town from a local perspective.
Less crowded by tourists, this area includes everything from the quaint harbor town of Kalk Bay to the penguin-populated Simonstown, around Cape Point into Scarborough, Kommetjie, and Noordhoek. Kommetjie and Noordhoek are well-known surf towns, boasting some of the most exquisite beaches with none of the crowds.
Winner: Cape Town
Visiting Johannesburg and Cape Town
Traveling from Johannesburg to Cape Town and vice versa is easy, safe, and affordable. The quickest way to get from one city to the other is to fly between international airports, which run frequent flights (around 100) daily.
The leading airline carriers are South African Airways, FlySafair, LIFT, Airlink, and CemAir. The average return flight between the two cities will cost between R2000 and R4000, depending on the time of year and demand. The two-hour flight is safe, easy to book, and affordable.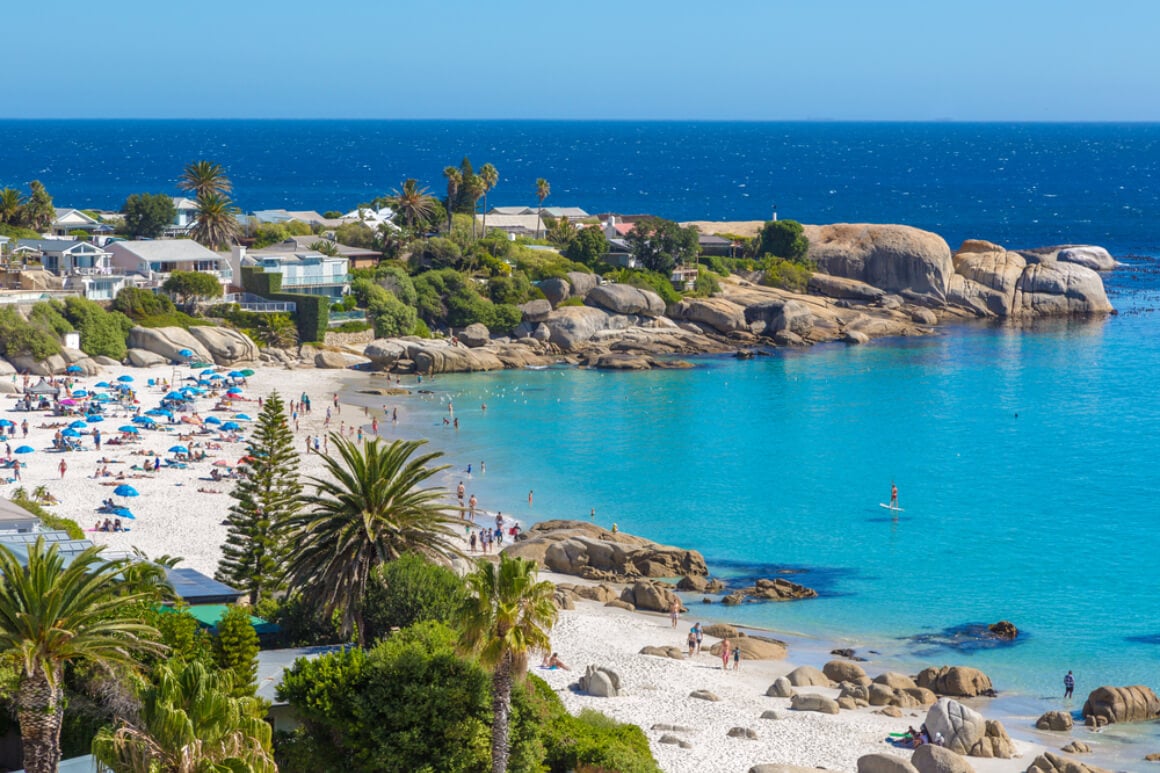 The other option would be to drive from one city to the other, which many tourists choose to do as a part of a South African road trip. The drive is around 15 hours without stop times and runs 868 miles up the N1 highway.
There are plenty of interesting towns and beautiful attractions to stop and explore along the way. While the road is safe regarding crime, it is one of the busiest roads in South Africa, with hundreds of freight trucks making their way across the country daily.
Is This the Best Travel Pack EVER???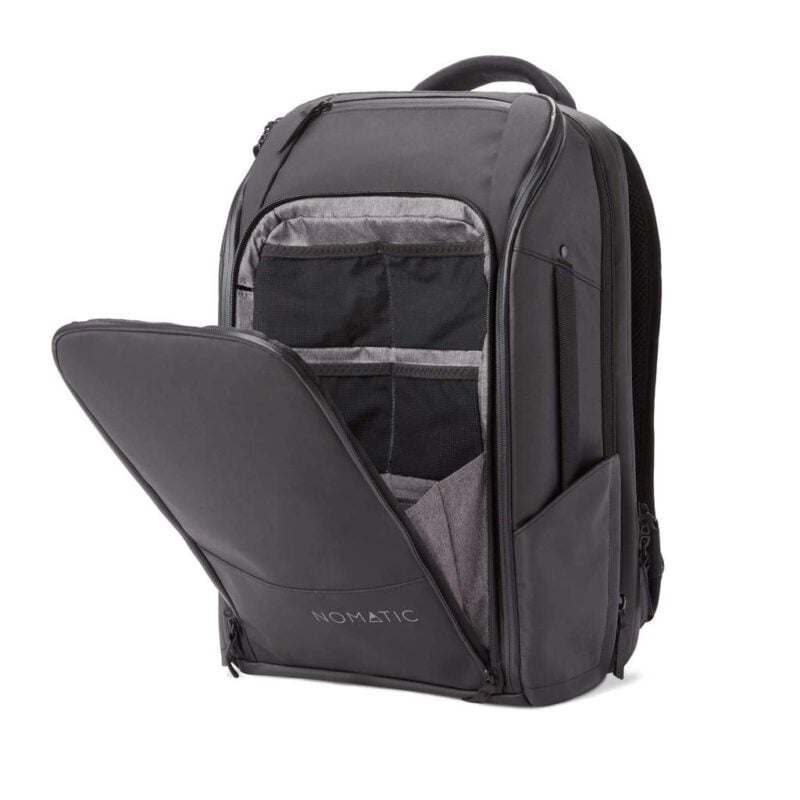 FAQs About Johannesburg vs Cape Town
Final Thoughts
With Cape Town priding itself on its beach atmosphere and outdoor environment and Johannesburg being more of a high-rise metropolis, it's a challenging task comparing these two fundamentally different cities.
Overall, when comparing Johannesburg and Cape Town, the Cape takes precedence over Johannesburg because of its gorgeous natural setting and outdoor appeal. However, Johannesburg has a ton of history and culture to offer those willing to give it the time of day.
Cape Town will exceed your expectations if you're visiting for natural beauty and outdoor adventure. Cape Town is also ideal for romantic vacations, foodies, and photographers. That being said, Johannesburg is definitely the cheaper city to visit and is often regarded as a more 'quintessentially African' city, whereas Cape Town is seen as more 'Europeanized.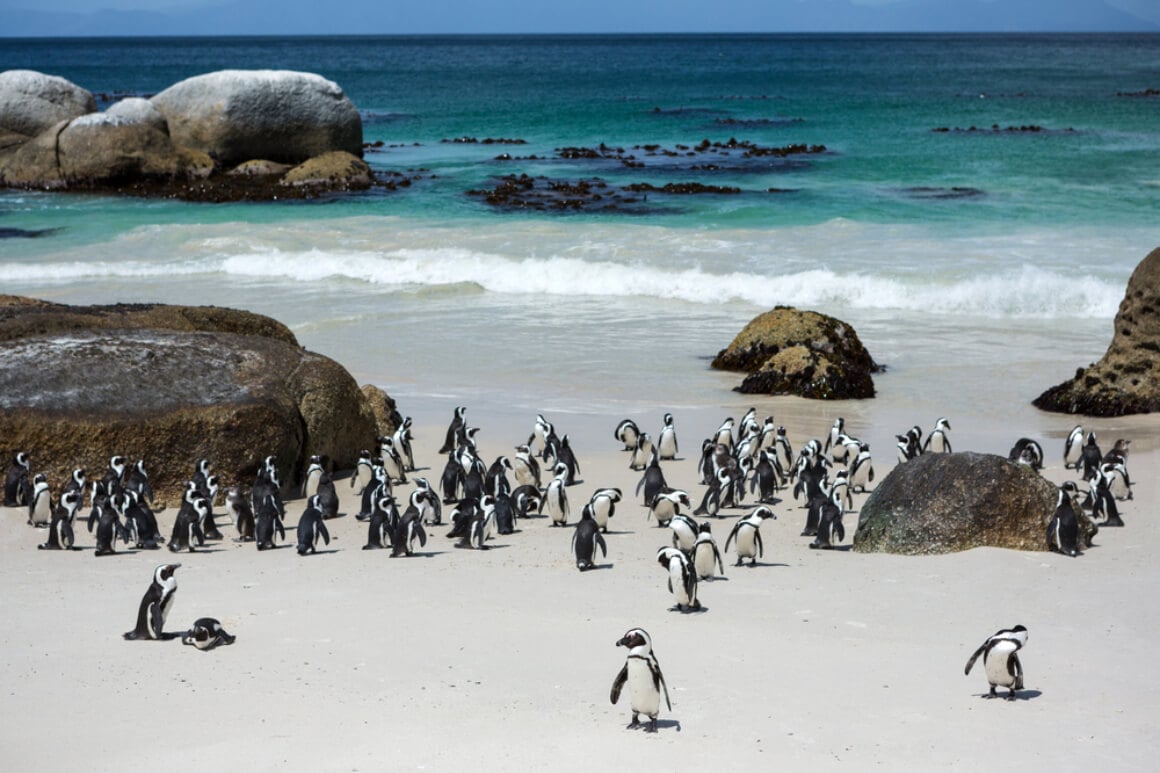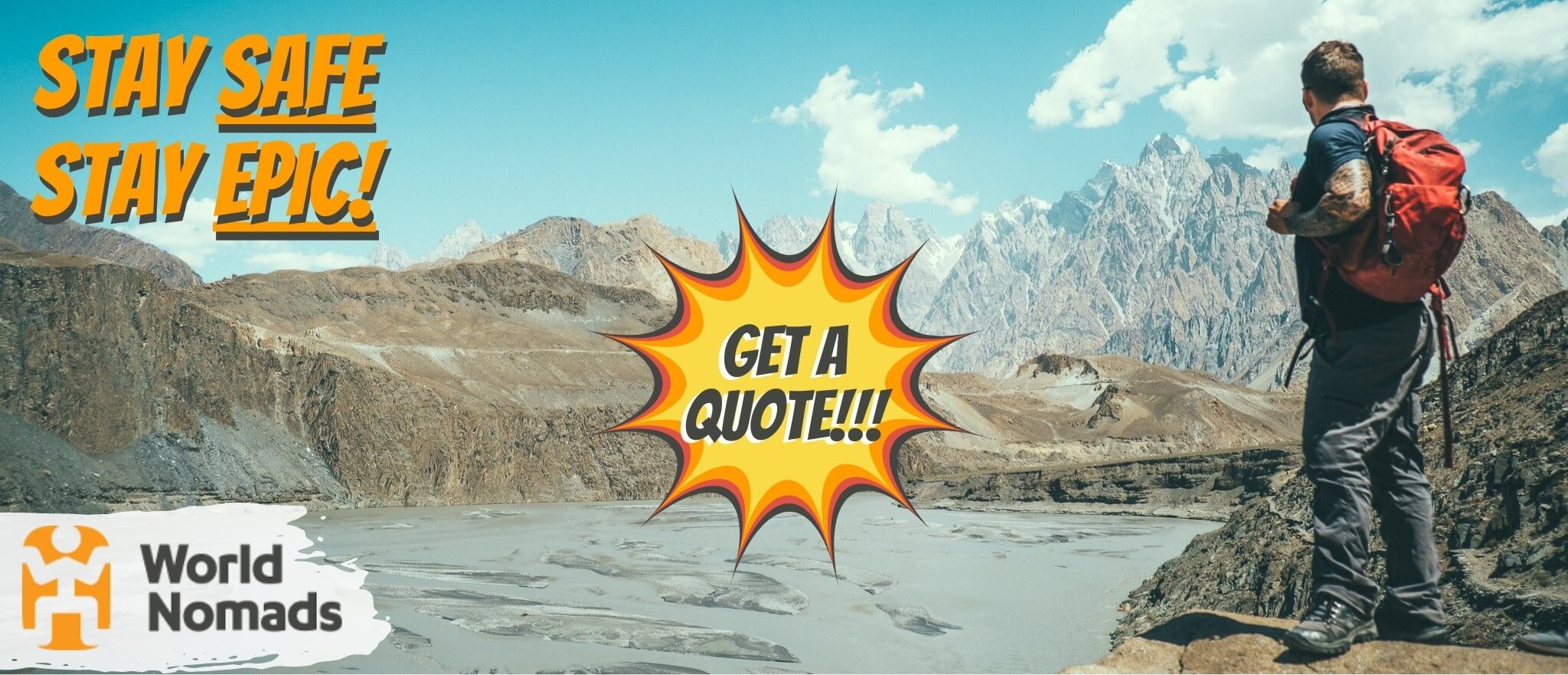 World Nomads' mission is to support and encourage travellers to explore their boundaries. They offer simple & flexible travel insurance, and safety advice to help you travel confidently.
They've been doing it since 2002 – protecting, connecting, and inspiring independent travellers just like you.
Get a quote below or read our in-depth review!
World Nomads provides travel insurance for travelers in over 100 countries. As an affiliate, we receive a fee when you get a quote from World Nomads using this link. We do not represent World Nomads. This is information only and not a recommendation to buy travel insurance.
---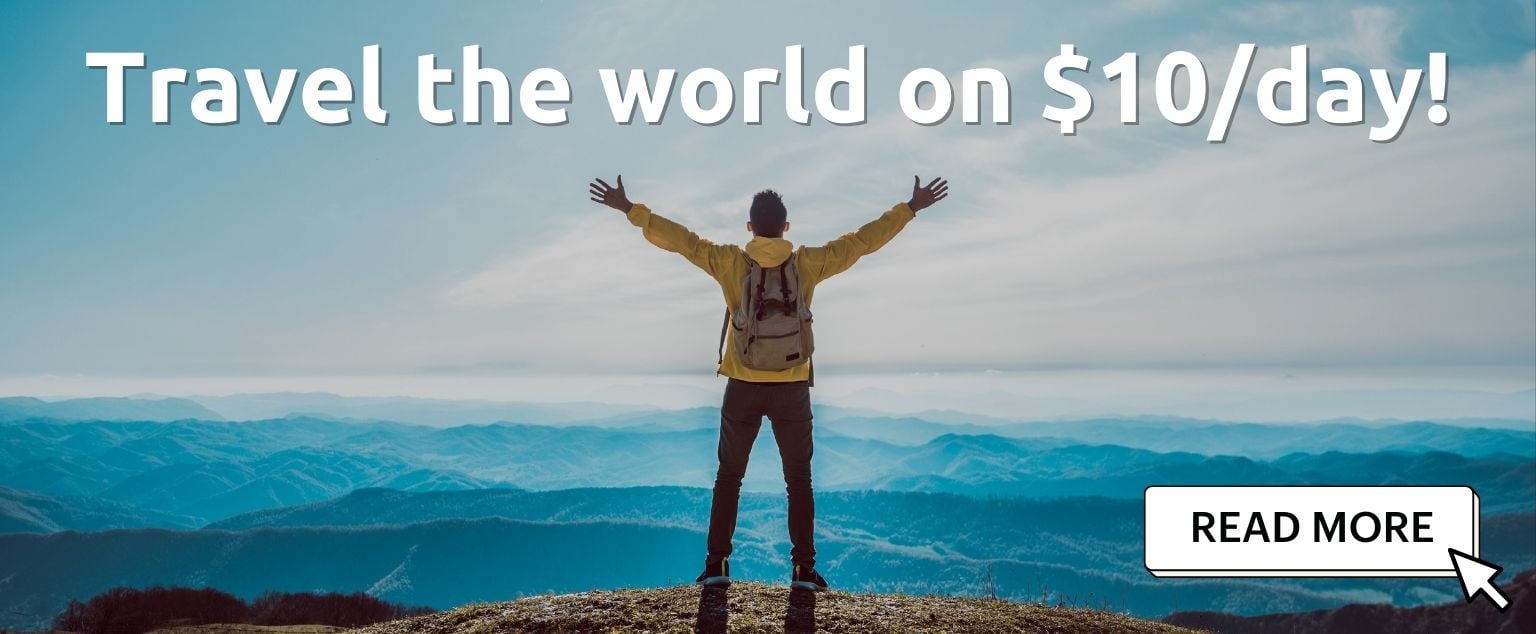 And for transparency's sake, please know that some of the links in our content are affiliate links. That means that if you book your accommodation, buy your gear, or sort your insurance through our link, we earn a small commission (at no extra cost to you). That said, we only link to the gear we trust and never recommend services we don't believe are up to scratch. Again, thank you!