The megadiverse country that is South Africa has an abundance of wildlife roaming its national parks. Combine this with some stunning road trips, a whole load of colourful culture, some world-famous wineries and surf spots, and we have a true wonderland here!
There is, however, that old chestnut of South Africa's reputation for crime and it is a big deal in this African nation. Not just isolated in townships or rural areas, tourists have been known to be the victim of crime even in big cities and around popular attractions.
Visiting can be a scary prospect, and for many people, this puts them off. That's why we have created this guide to staying safe in South Africa – it's 100% possible to visit and have an awesome time, it just takes some getting used to… and a little insider knowledge.
Our guide is filled to the brim with information about visiting the Rainbow Nation including what to watch out for and what sort of places you should avoid. We've even got some tips for solo female travellers in South Africa so all things considered we'd say we've got you covered on your trip to this cool country.

Unlock Our GREATEST Travel Secrets!
Sign up for our newsletter and get the best travel tips delivered right to your inbox.
How Safe is South Africa? (Our take)
South Africa has a lot going for it: vast wilderness, miles upon miles of coastline, great surfing, good food (and wine), as well as some great cities to visit to soak up some culture. Don't forget that wildlife: this is a biodiverse wonderland!
However, this multicultural nation is not without its troubles; there is a high level of crime in South Africa, as well as poverty. Tourists should definitely take care when visiting the country, that's for sure.
Much of the crime that occurs in South Africa happens in townships and isolated areas. Depending on where you're staying in South Africa, it can be more or less dangerous. That being said, incidents involving tourists have happened in recent years in popular spots around Cape Town and other areas once considered as "safe".
There's a whole lot of stuff to talk about when you talk about the safety levels going on here, so let's delve into the details of exactly how safe South Africa is…
There is no such thing as a perfect safety guide, and this article is no different. The question of "Is South Africa Safe?" will ALWAYS have a different answer depending on the parties involved. But this article is written for savvy travellers from the perspective of savvy travellers.
The information present in this safety guide was accurate at the time of writing, however, the world is a changeable place, now more than ever. Between the pandemic, ever-worsening cultural division, and a click-hungry media, it can be hard to maintain what is truth and what is sensationalism.
Here, you will find safety knowledge and advice for travelling South Africa. It won't be down to the wire cutting edge info on the most current events, but it is layered in the expertise of veteran travellers. If you use our guide, do your own research, and practise common sense, you will have a safe trip to South Africa.
If you see any outdated information in this guide, we would really appreciate it if you could reach out in the comments below. We strive to provide the most relevant travel information on the web and always appreciate input from our readers (nicely, please!). Otherwise, thanks for your ear and stay safe!
It's a wild world out there. But it's pretty damn special too. 🙂
Is South Africa Safe to Visit? (The facts.)
South Africa, despite the crime, brings in high levels of tourists year on year. People are drawn here to explore the country's culture, wildlife and natural beauty.
To put that into numbers, 3.5 million people travelled through the country in 2017 alone. The travel and tourism industry supports over 10% of the jobs in the Rainbow Nation, making it a vital part of what makes South Africa tick.
Tourism, in fact, is very important, especially when you look at the high levels of unemployment and poverty, mixed with inequality. It's certainly worth tourists' time: South Africa has 8 UNESCO-approved attractions, for a start.
Crime, however, is also very high. That said, since 1995 the murder rate has virtually halved from 67.9 per 100,000 (1995) to 35.2 per 100,000 (2018).
This year, in 2019, an average of 605 houses each day have been burgled per day; phones, jewellery, and electronics are often the target.
When you look at the Global Peace Index for 2019 though, South Africa comes in at 127 out of 163 countries analysed. This may seem low, but consider this: the United States is at 128.
Is it Safe to Visit South Africa Right Now?
South Africa certainly has its fair share of troubles. There is a high level of crime, which can and does pose a risk to visitors; however, at main tourist destinations, crime is comparatively low.
The police in South Africa aims to protect tourists – in fact, tourist police patrol popular spots. Generally, the most violent crimes take place in townships, on the fringes of major cities, well away from your big museums and Garden Routes. That, however, doesn't mean you shouldn't be vigilant at all times.
Regular protests, demonstrations and strikes occur across the country. These can happen at short notice and can also become violent, with roadblocks disrupting traffic, too; needless to say, you should steer clear of these.
Nature can be a threat to your safety: we're talking everything from beach conditions to following exactly what your guide says on safari (wild animals are wild for a reason) and protecting yourself from the heat.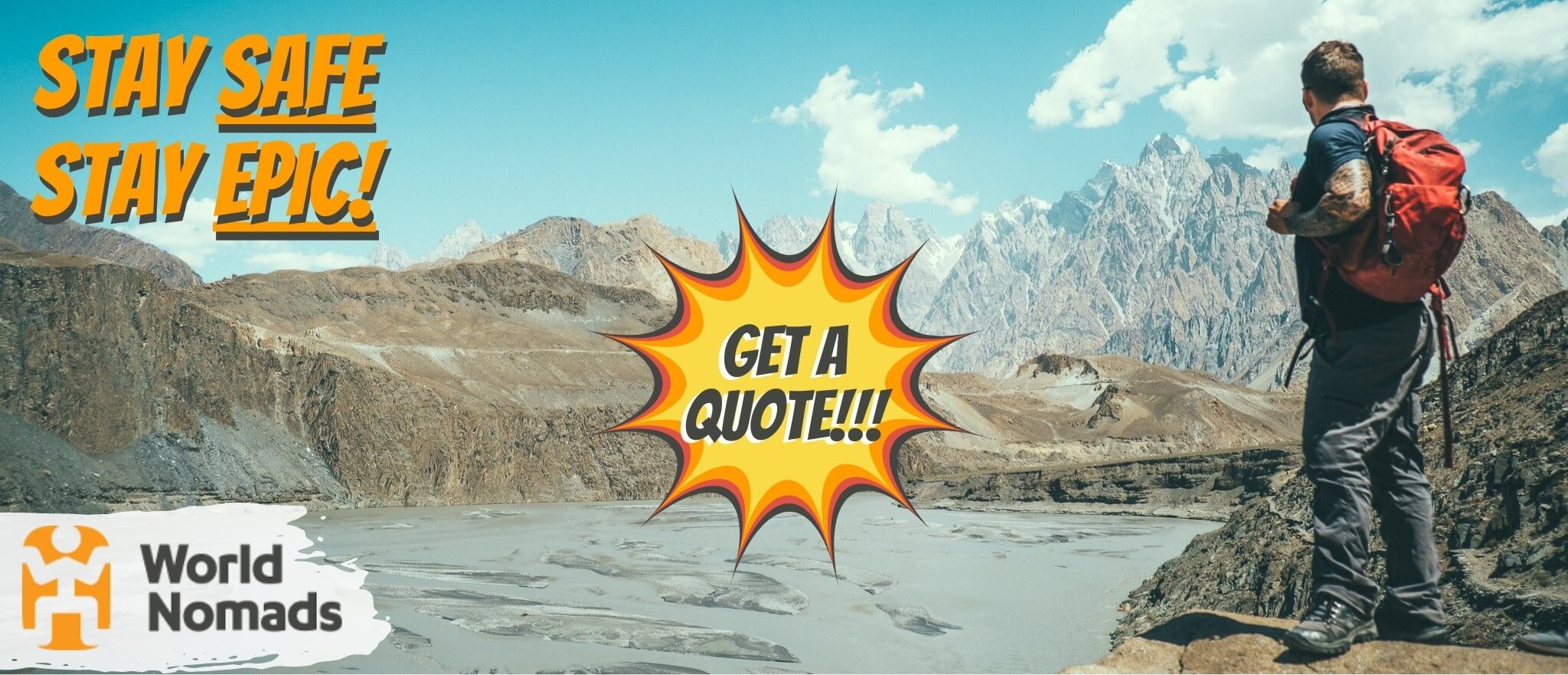 World Nomads' mission is to support and encourage travellers to explore their boundaries. They offer simple & flexible travel insurance, and safety advice to help you travel confidently.
They've been doing it since 2002 – protecting, connecting, and inspiring independent travellers just like you.
Get a quote below or read our in-depth review!
There's a high level of crime in South Africa, but it's best not to be paranoid. Plenty of people travel here and spend months backpacking through South Africa with no issues at all; just keep things in perspective and be aware of your surroundings. Yes, you're going to have to be cautious, and vigilant, so here are some travel tips for South Africa to keep in mind and make sure your trip runs as smoothly as possible.
Be very careful of your surroundings at ATMs – there are many, many scams surrounding ATMs
Try to avoid wandering around city centres at night – there's a higher risk of theft here
Don't look flashy – the richer you look, the more likely you are to be a target
Leave valuables and travel documents in a safe place in your room – a safe, obvious as it sounds, is a good idea
Don't leave valuables lying around on tables – cameras, wallets: they could be gone in an instant
Be careful of dangling handbags – opt for a money belt (more on that later)
Consider carrying a decoy wallet – or small stash of cash to hand over if you are mugged
Take the advice of locals – if someone says such-and-such a place is unsafe, it's likely that it is very much unsafe
Do not walk around looking like you're lost – vulnerable tourists are more at risk, so try to look confident
Be wary of your bag in airports and transit hubs – keep it close to you
Don't walk anywhere after dark in cities (especially by yourself) – cab, walk in a group, Uber: anything
Pick up a local sim card – it's worth the money to have one of these, for the data alone
Drugs are openly used, but… – there are heavy penalties for possession, so don't get involved
Stick with groups and to popular trails when hiking – people have been attacked even on Table Mountain
Be careful in quiet areas – again, there's safety in numbers
Avoid remote areas after dark – everything from viewpoints to picnic spots and isolated beaches, are no-go at night
Steer clear of protests, marches, demonstrations – it's just not good to get caught up in these
Carry a copy of your passport – to show authorities/police if they need to see it
Don't buy any prohibited animal products – ivory, rhino horns, anything from endangered species; you'll be (rightly) prosecuted if caught
Listen to your guide on safari – getting too close to wild animals, or veering off where you should be going, can be deadly
AIDS is an epidemic in South Africa – this is the biggest HIV epidemic in the world. Take the obvious precautions
Research your accommodation thoroughly – make sure your room is safe, lockable, secure
South Africa, obviously, has some issues. It is better to be aware of things going on in the country than to be shocked by them; the information isn't there to scare you off, it's here to ensure you have as safe a trip as possible. The most important thing is to avoid being by yourself in remote or isolated areas, city or countryside, as this is when you'll be most at risk. Other than that: be vigilant!
Keeping your money safe in South Africa
Losing your money whilst you're travelling anywhere in the world isn't fun; not only will it mean you miss out on a night or two of fun, but it could also mean not being able to pay for accommodation, or even cutting a trip short.
In South Africa, where crime levels are relatively high, you may be worried about having your money stolen – not an uncommon thing to worry about when visiting this country. The solution, however, is simple: wear a money belt.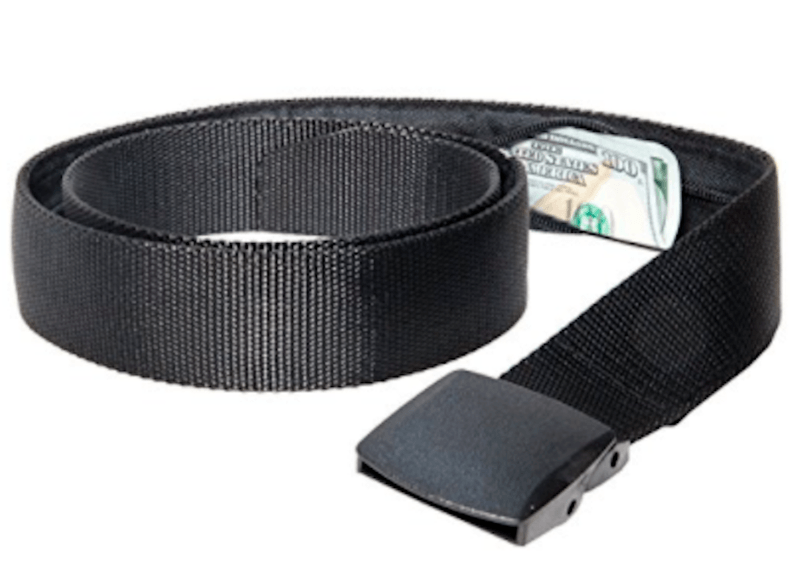 The Pacsafe Money Belt is our best bet. It's affordable, it looks and acts like a belt, and it's sturdy – what more could you ask for out of a money belt!
Where many other money belts can look obvious to would-be thieves, bulging underneath clothes, it's the simplicity of the Pacsafe Money Belt that we love: it looks just like a belt and acts like one too.
The only difference is with this belt is that there's a hidden zipper pocket where you can stash your cash. This means that, even if you have to throw down a dummy wallet, you still walk away with a secret cache of money in this awesome little belt.
The best ideas are often the simplest, and this is definitely the case with the Pacsafe Money Belt: a solid option if you're looking to keep your money safe in South Africa.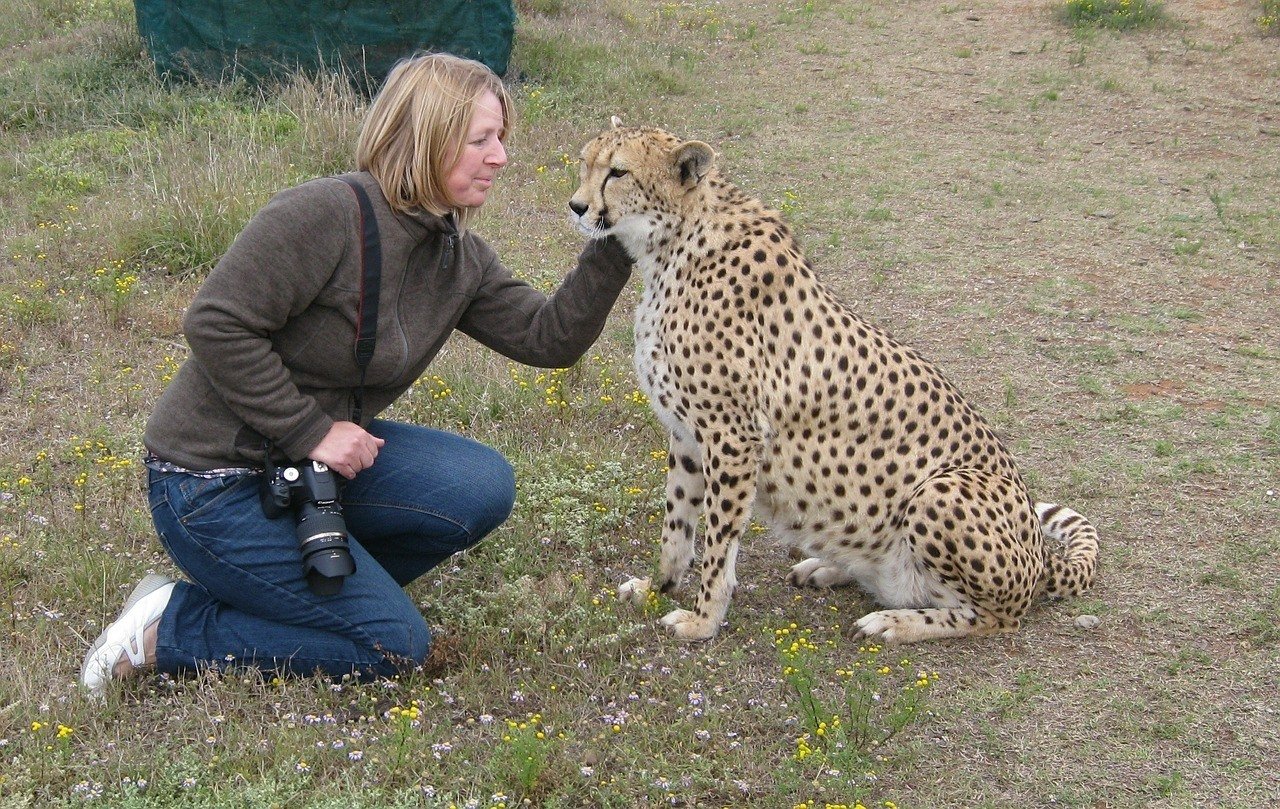 There's nothing quite like travelling by yourself. Having only yourself to rely on, it may be challenging, but the rewards you reap from pushing yourself and doing new things far outweigh the bad parts of solo travel. It's all about doing things for yourself – and it's awesome.
Travelling by yourself in South Africa isn't always the safest option, but it is a fun country to travel solo in. It's well-trodden, it's pretty straightforward, and lots of people do it. Here are some solo travel tips for South Africa to keep as safe as can be.
Know when you should join a tour. Hiking by yourself, or travelling by yourself at night, is not a good idea. So, if you've got an overnight trip to make, or feel like getting out into the wilderness that South Africa is so famous for, then consider booking yourself onto a tour. Do your research, though, and make sure you're with a reputable company and guide.
Listen to locals and ask questions on where it's safe to go, what you should be doing, and what you should be avoiding. Local people are the ones who have the vital insider knowledge that you need in this country.
Another good local source is social media; for example, there are Facebook groups for organising group hikes and other communal meet-ups. It's in these kind of online groups that you'll be able to ask advice for solo travel around the country, too. Hit up the South Africa National Parks website for information on joining hiking groups for destinations such as Table Mountain.
Try to keep a low profile: solo travellers, or just people by themselves, are more of a target for crime in South Africa than anyone in a group.
With this in mind, try to blend in; wearing shorts and t-shirt whilst everyone else is in jeans will make you stand out like a sore thumb, so take note of what everyone around you is dressing like.
Travel light. This is crucial if you don't want to feel (or actually be) vulnerable when getting off buses, trains and navigating airports. The more you have, the more it'll weigh you down, and the more conspicuous you will look as a tourist.
Don't party too hard. Be careful in terms of drinking too much and avoid recreational drug use; we're saying this so that you avoid hurting yourself or being a victim of crime, which can happen more easily when you're intoxicated.
Keep your phone charged. All of your practical information, including maps, will be on this. Being without your phone in a part of a town that doesn't feel all that good is something that won't help you at all, so make sure it always has a battery. Speaking of which, make sure you always have emergency numbers stored in your phone (write them down in case your phone goes missing).
Make sure you know where your bank cards, passports and your money is – and don't keep them all in one place. Losing everything all at once isn't just not fun: it can be pretty serious. Being alone means you won't have a friend or family member to help you out with cash if you need it.
Let people know your plans; even if they change last minute. Tell friends, family, new travel buddies, what you plan to do in the next few days because, at the end of the day, it's better for someone to know where you are and what you're doing than no one knows. Don't go off-grid, is what we're saying.
Solo travel in South Africa is not as difficult as you may think it is. This is a well-trodden, much-visited place, with plenty of other travellers to meet up with along the way.
However, there are definitely times when you'll need to watch out for your safety a lot more than if you were travelling in a group. You'll need to keep your wits about you, try to blend in, not look like a vulnerable tourist (i.e. a target) and keep your valuables well hidden.
Other than that, it won't be the easiest place in the world to travel solo, but if you're up for the challenge: enjoy!
Is South Africa safe for solo female travellers?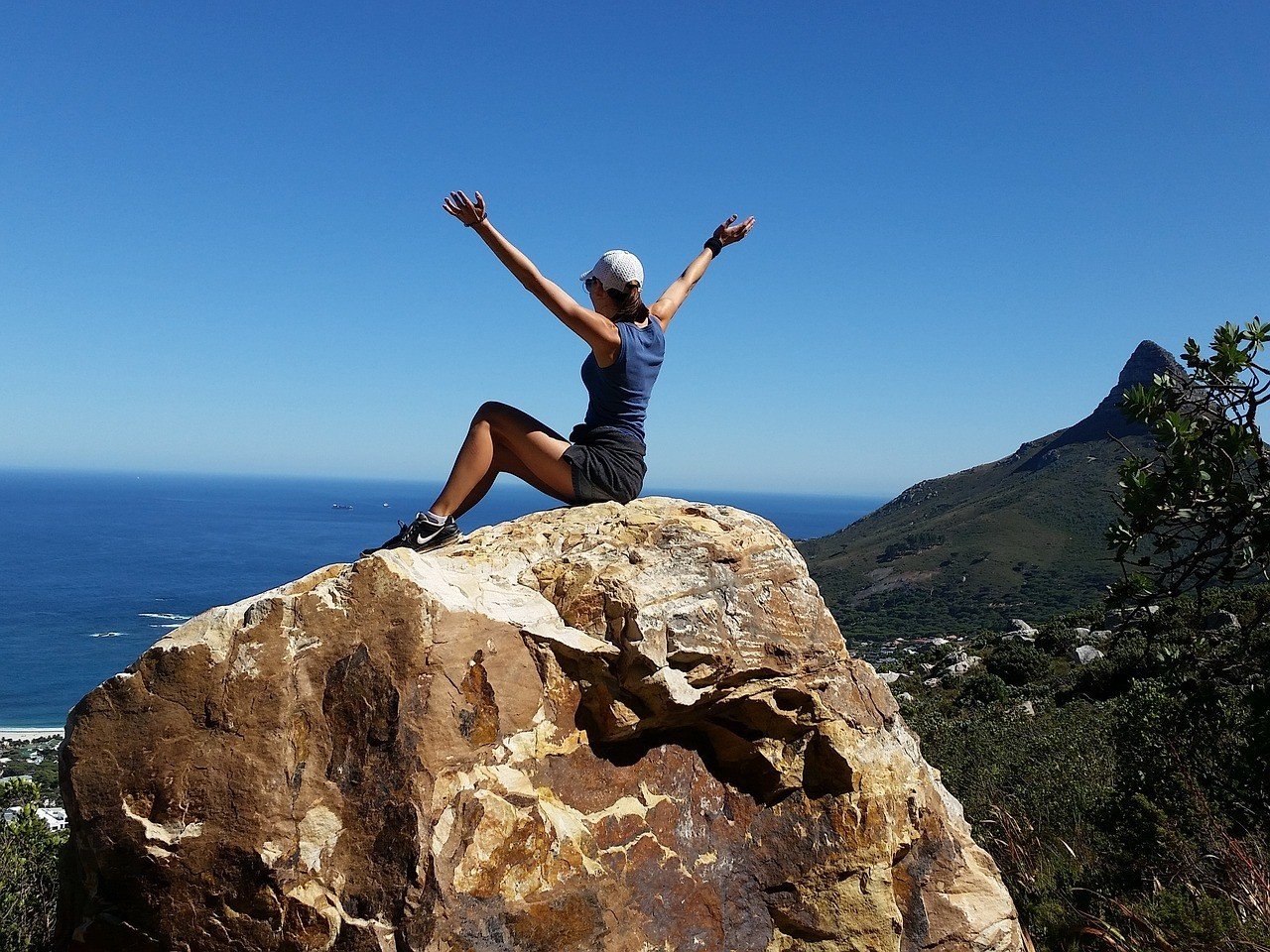 Just as South Africa isn't 100% safe for solo male travellers, likewise it isn't 100% safe for solo female travellers. There's more to deal with as a woman, with old fashioned attitudes, sexist behaviour, and high levels of sexual assault and violence against women in the country.
It goes without saying that as a woman in South Africa, as a solo traveller, you're going to have to be pretty careful; that's not to say it's not doable – it totally is – but exercise caution. Our tips for solo female travellers in South Africa are here to help your trip go as well as it can.
Do not walk alone at night by yourself – especially in urban areas. This is not a good idea for any sort of traveller, but that goes doubly for females.
Avoid situations where you are isolated and by yourself. Stay in busy places and don't take taxis alone.
Do not go hiking by yourself; it's not recommended at all for a woman to do this. If you do want to go hiking, the minimum number of people in your group should be 3.
Don't just book the cheapest accommodation. You have to research it, read the comments, and see for yourself if it's appropriate for solo females. If it's more expensive but secure and well-reviewed, it will be worth the money.
The same goes for guides. You will want to go on a tour with reputable guides; check online for reviews from other female travellers and ensure that the reviews are good.
Be aware that there is a high level of sexual assault and violence against women in South Africa. If you're travelling across the border to Lesotho, know that patriarchal values are strong and women are often oppressed and harassed.
As a solo female traveller, it's best to find other women to travel with on public transport. The risks are reduced if you're travelling together with other people; try to find at least two other women, or a mixed group of people, to travel with.
Make sure you carry your mobile phone with you at all times. This is obvious, but it means you'll be able to contact people in an emergency, use maps, or simply look at the reviews of a restaurant you're interested in.
It's best to dress modestly, covering up skin more than revealing it. This will help you avoid too much attention. Our South Africa packing guide details exactly what you should bring with you and what to wear during your trip.
If you're planning on staying in an urban area, like Johannesburg, for example, you should consider buying pepper spray or enrol in a basic self-defence class.
Careful of your drinks (and food) when you're out and about; spiking of food and drink does occur, so try your best not to leave them unattended.
Don't disclose details to strangers: whether you're in a relationship or not, where you're staying, what your travel plans are – people you've never met don't need to know all this stuff about you.
For insider advice, ask for tips from local women on online communities such as Facebook group Girls Love Travel; they'll have the most up-to-date information on just how safe it is for solo female travellers in South Africa.
The prospect of visiting South Africa by yourself, as a woman, isn't great. This is definitely a far cry from travelling solo in Thailand, so we wouldn't recommend this as a solo destination for females who haven't had experiences travelling in more challenging parts of the world.
There's no real way to sugar-coat it. But we reckon the best way to do it is to stay in very well-reviewed, social hostels – hotly tipped by other female travellers, preferably – where you can meet other people to continue your travels around the country with.
Other than that, the other way to experience South Africa as safely as possible would be to join a tour, making sure (of course) to check out the reviews and that the company is reputable. Other than that, stay safe and have an amazing time!
Is South Africa safe to travel for families?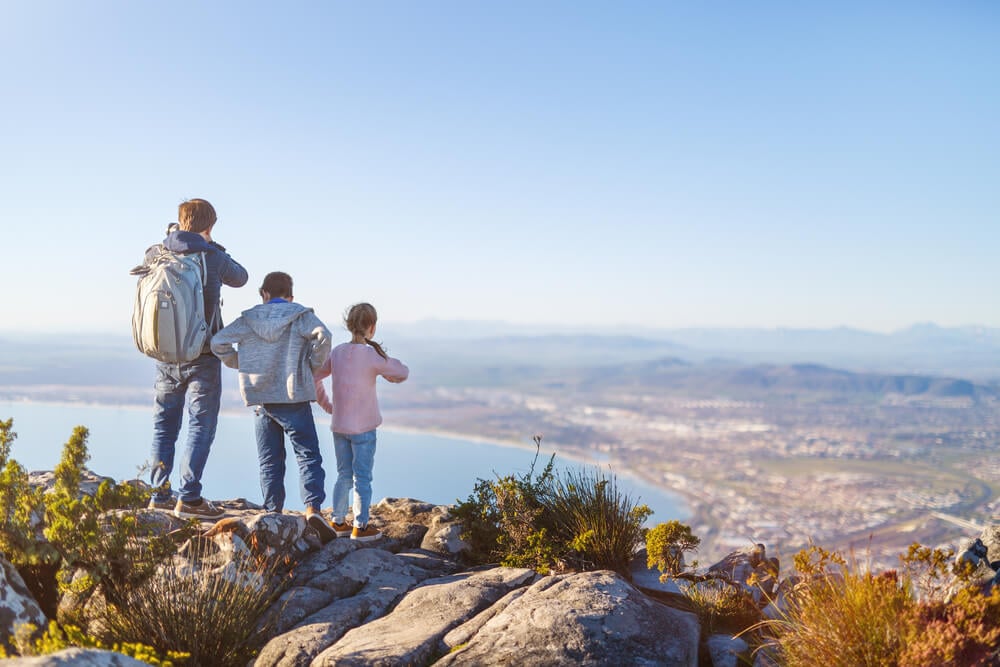 Although it might not be the normal place to go for family holidays, or even anywhere near the top of the family destinations in the world, it's still an awesome place to go.
There is a whole plethora of national parks, an abundance of beaches, whale-watching to experience, safaris to embark on, and a handful of good museums to learn a thing or two, as well.
Places such as Cape Town offer up a top family destination. Here you will find everything from good hotels and other family-friendly experiences, to shopping centres, and easy places to eat. If you're planning your trip to the Western Cape, you may want to check out our Cape Town safety guide!
Durban, on the other hand, has its beaches; whilst the Western Cape has the stunning Garden Route.
South African people are welcoming to children and much accommodation, and hotel rooms can cater to families. There's even camping, cabins and beach chalets all over the country; you'll even find places to stay in South Africa's national parks, such as exciting wildlife lodges.
Note, however, that some wildlife lodges have a restriction on children under 12 years of age.
If you're thinking about going on safari, these kinds of activities are best for older children; it can be very hot and the hours involved can be taxing. Kruger National Park might be a better one for smaller children, with activities geared towards little ones.
Make sure you plan your trip if you want to travel around the country and not just stay in one place: the distances can be huge and take much longer than you thought.
If you're travelling outside of major towns, it can sometimes be difficult to find what you may consider to be simple supplies – things like nappies, baby food and milk, for example.
You should make sure that your children (and you) are up to date with vaccines needed for South Africa. Be extra careful about entering into malaria-prone areas; cover up against bites, bring mosquito nets (just in case), use repellent and burn mosquito coils where possible.
When you are travelling with children under 18 years of age, you have to show an unabridged birth certificate (or UBC) as well as their passport; you should be particularly careful if you're just one parent travelling with a child. This is supposed to combat child trafficking.
Other than that, South Africa is going to be a blast as a family. Just make sure you keep your children close to you when you're walking around cities and be aware of any potentially risky situations – both in cities and rural areas.
Is it safe to drive in South Africa?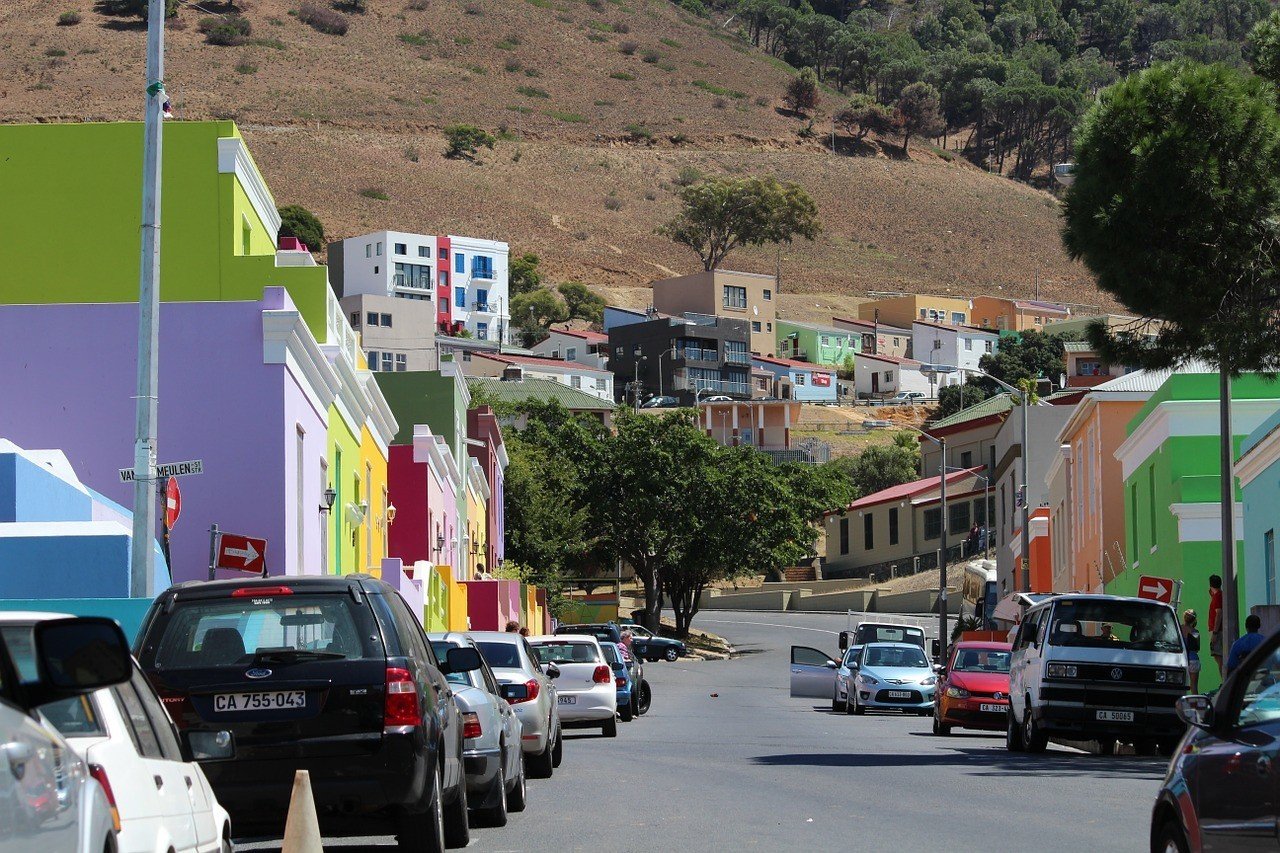 South Africa offers up some pretty amazing road trips. The Garden Route, obviously, is one of these.
Having your own wheels means you can veer off from the main tourist bus routes and see what this spectacular country has to offer… But that doesn't mean it's always safe to drive in South Africa.
In 2018, 12,000 people died on the roads in South Africa; it doesn't have the best road safety records. And then there are things to worry about, from varying road standards to outright hijackings.
You should definitely pay attention to your surroundings, even when driving (not just in traffic jams). Robbery from cars is commonplace, so ensure that your windows are wound up and your doors are locked at all times.
You will be particularly vulnerable in a car: at night time, when you're parked and ready to go/get out or stopped at traffic lights. Stick to main roads and well-lit areas after dark; thieves have many different methods to get a vehicle to stop, or pull over.
Do not, whatever you do, pick up hitchhikers and/or strangers.
On the road, you should be aware that overtaking on the hard shoulder, or on single-lane roads, is normal behaviour for other drivers, especially trucks. People often ignore rules, like giving way to the right on a roundabout, or speed limits.
Motorists often drive quite aggressively (taxi drivers are renowned for this). People overtake without enough room to pass; expect people to flash their lights, or drive right up to the back of your car, to signify they want to overtake.
Drink driving is not uncommon – don't do it, just be aware that some people may be driving under the influence. If someone is driving extra erratically, give them all the space they need. It's better to be safe than sorry.
Lots of highways cover the country – these are mainly in good condition. Outside of big towns, however, you can come across un-sealed roads; be especially careful driving on these after or during heavy rains as they can get washed away.
Also in rural areas be careful of hazards in the road, from children to wild animals.
Parking can be an issue, especially certain neighborhoods in Johannesburg. There are often people called "parking guards" who will look after your car for you in big towns and cities; approved parking guards often (but not always) wear high-visibility jackets. Make sure you pay them when you're done parking and about to leave.
One important point to finish with: if someone wants to carjack you, let them. These people are usually armed and people have been killed for simply not handing over the keys. For more information check out DriveSouthAfrica.co.za.
Is Uber safe in South Africa?
Uber is available in South Africa. It's been there for 5 years.
It's popular – and there are a number of different cities it can be used in; specifically, that's Johannesburg, Cape Town, Pretoria, Durban and Port Elizabeth.
Be aware, however, that there have been tensions between Uber drivers and metered taxi drivers – especially outside transit hubs and airports. Not just the drivers but also passengers have been harassed by the drivers of metered taxis.
Uber often reports where, if there is any trouble, this is taking place, so check the app. It's best to be aware of this regardless.
Uber is safe in South Africa though, and the benefits apply: know your driver, read reviews, track your journey, pay in-app. What's not to like?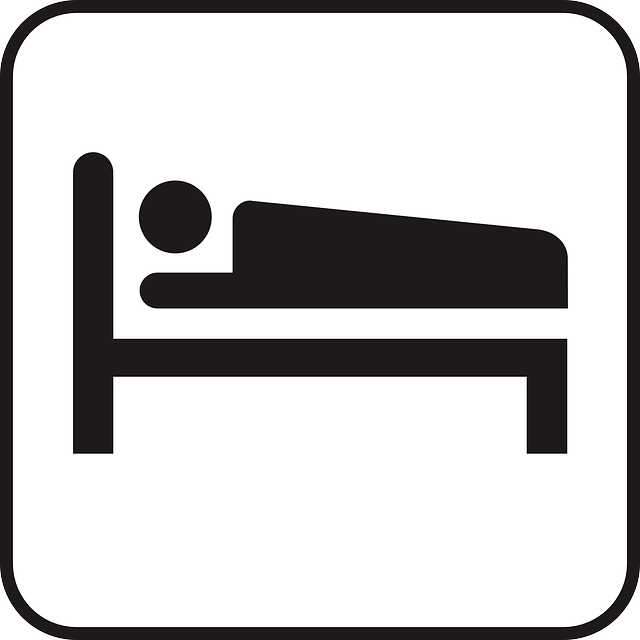 Sleep safe! Choose your hotel, hostel or Airbnb ahead of time so you're not last-minute booking a less-secure place.
Are taxis safe in South Africa?
Using taxis in South Africa requires some precaution.
Private taxi companies can be found in large cities and big towns, and are – generally – one of the safest ways to get around South Africa. This is especially true after dark.
You can find taxi stands in busy, popular areas, such as outside big hotels, shopping malls, and other attractions.
Rates will vary across the country and between cities, the average being about 10 Rand per kilometre.
The safest way to get a taxi, however, is to phone for one. It's safer because you'll be more likely to get a better quality vehicle than the ones waiting at the taxi ranks.
Ask your accommodation for the number of a reputable company. You can also ask at a restaurant, bar, or other establishments for them to call you a taxi. Always wait inside for your taxi.
Shared taxis are an option in South Africa, running all around the cities, into suburbs, and across to neighbouring towns; they're very local, but are not for the faint-hearted. Away from big transit hubs and tourist destinations, shared taxis may be the only form of public transport that you can actually get.
These range from cars to minibuses; find information on them on TaxiMap.co.za – this will show you routes, fares and other important information.
There are some safety precautions to consider when using a shared taxi, however. The conditions of the vehicle are often not very good, the driving standards are poor, and there are frequent accidents.
Pickpocketing, as well as harassment, are not uncommon when you're in a shared taxi. There are certain routes that shared taxis take that should definitely be avoided, especially after dark: Exploring central Cape Town, in daylight hours, is usually fine but is best avoided at night.
Travelling on shared taxis with bags and luggage not only means that you take up precious seats, but it also puts you at risk, too.
Some tips for using minibus-style shared taxis:
When you get on, pass your money forward to the driver's assistant (sitting to next him, usually)
If you do have luggage, sit on the first row, behind the driver
If you're on the folding seat by the sliding door, it's your job to open and shut the door each time it stops to let people on
When you want to stop say "Thank you, driver" – not "stop"
To sum it up in a few words, taxis in South Africa are safe – for the most part. Just be sure to avoid shared taxis at night and, if in doubt, get establishments to call a taxi for you.
Is public transportation in South Africa safe?
Public transport in South Africa varies, to be honest. It depends on where you want to go, what you want to do, and your budget.
First of all, there are buses.
Inside cities, such as Cape Town, Pretoria, Johannesburg, and Durban, there are city buses; these, obviously, work just like city buses in urban areas all around the world. However, for safety reasons, the best ones to use are MyCiTi (Cape Town) and the People Mover (Durban).
If you do want to use the bus, it's a plus if you're a budget: the routes are extensive and the fares are cheap. However, the running hours can be quite limited.
If you want to get on a bus between cities, then you have a few different options.
The major cities are linked with bus lines that vary in safety. Safety Lines, as you might be able to tell by the name, is safer (and pricier) than other companies. No matter what firm you choose to go with, however, you should always be careful if you're heading on an overnight journey by bus and watch out for your belongings; sit as close to the driver as possible.
You can buy bus tickets up to 24 hours in advance at bus offices, supermarkets and at Computicket Travel. Computicket is actually a pretty good way to go because you can use a foreign bank card to book, and there are multiple bus companies on offer for you to choose from.
There are also backpacker shuttle buses, one of the more famous being Baz Bus. This kind of hop-on, hop-off service is often the safest and most convenient way to go, especially for solo travellers. It does the rounds at hostels, picking up and dropping off travellers; book online or through your hostel. However, these are more expensive (of course), but they can work out much more convenient.
If you don't want to take a bus, there are always trains.
Trains in South Africa are a scenic, much more comfortable way to travel than by bus. They take a lot longer but are worth it for the views alone. There are all sorts of options, with things like dining cars and showers onboard. Obviously, this sounds pretty pricey – and it can be, in comparison.
Note: the economy class of a train is not as safe.
Book tickets for the trains up to 3 months ahead of time, both online and at train stations. Hit up The Man in Seat 61 for his well-trusted, insider tips on train travel.
Metrorail Suburban Railways, in larger cities from Cape Town to Durban, should be avoided; these have high levels of crime and it's basically not worth it, as you won't be needing to use them. Grab a taxi if you do need to go anywhere these trains go.
Public transport is safe in South Africa, it's just important to be vigilant and aware of your belongings – especially if you're on a cheaper service and/or are travelling overnight.
Is the food in South Africa safe?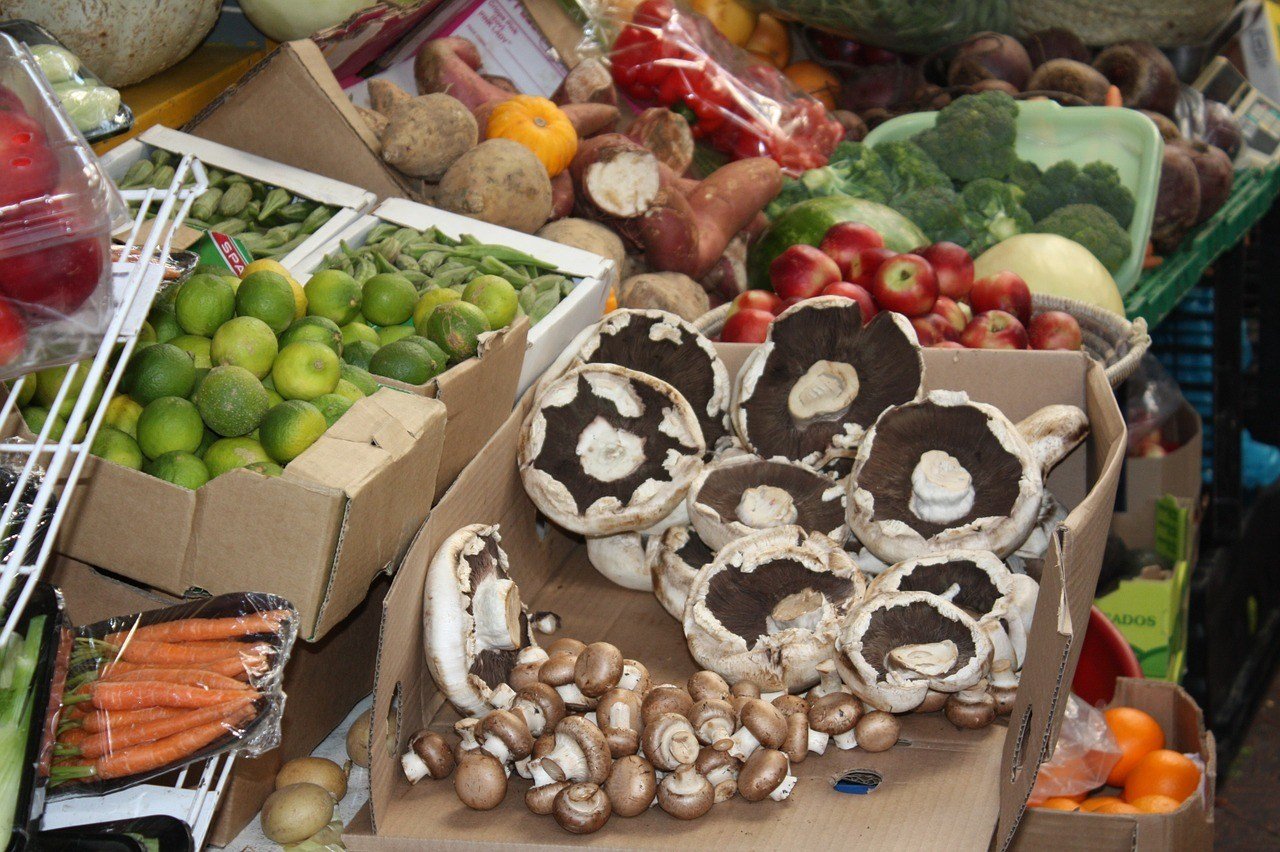 South Africa's food reflects its diverse population and history, with Malaysian, Indian, French, Dutch, and British influences at work, along with its indigenous population making a mark too. All of this adds up to a whole lot of different stuff on offer for your stomach.
There are loads of tasty titbits to try out. From Cape Malay curry, and the South African mainstays of chakalaka and pap, all the way to biltong and baboti, so here are some foodie tips to help you eat your way around this country like a pro – and safely, too!
Make sure your food is cooked through and, whatever you do, avoid eating meat rare. A nationwide issue with hepatitis A can mean rare meat isn't a good idea.
Be careful eating seafood. This is often people's downfall when travelling anywhere in the world and, trust us, you do not want to get sick from seafood. Make sure it's fresh; if it tastes, or smells, not right, then just leave it.
Though it isn't always possible, try to only eat food that has been made in sanitary conditions. If you can't verify that, then at least make sure it's been cooked fresh and hot in front of you. If you can't verify that, steer clear.
When eating food from street stalls or local places, try to check out how they're preparing the food to see if it's being done in a sanitary way.
Top tip: go to places that are busy with locals. This is a good way to ensure that it's a safe place to eat: if locals are going there regularly, the chances are high that it won't be something that will make you ill.
On road trips, train journeys, or other long trips, make sure to stock up on snacks just in case the things along the way aren't foodstuffs you enjoy, or that look unsanitary.
Practise good hygiene. Things like washing your hands, especially when you're been exploring a dusty city all day, will definitely go a long way to making sure you aren't the one making your stomach feel bad.
In more rural areas, be especially careful about fresh fruit and vegetables. Ensure they have been washed in clean water before you eat them and only buy things you can peel and cook yourself; pre-peeled is not a good idea.
There is so much tasty food to try out in South Africa. From the Indian curries, to the South African oddity that is bunny chow. Also not forgetting the traditionally al fresco braai – a type of barbecue – with its boerewors ("farmers' sausage"), foodies will have a field day here.
A word of advice: don't dive into everything straight away. Chances are you won't be used to the food here, so go slow at first. To be on the safe side, take some anti-diarrhoea medication and, whatever you do, avoid ice cubes in drinks. Food in South Africa is safe for the most part though!
Can you drink the water in South Africa?
Water is a contentious issue in South Africa, especially in Cape Town, because of severe droughts.
However, water is safe to drink in South Africa – however, that only really goes for urban areas. Drinking water from taps should be done with caution, if at all, in rural areas – especially where there has been, or is currently, drought.
A lot of people choose to drink bottled water; this is probably best to do if you are travelling with small children.
Boiling tap water vigorously for 1 minute (at least), and then letting it cool, should make it safe. If your accommodation has a water purifier, then use that. Make sure you make an effort to reduce plastic usage in the world, and bring your own refillable bottle!
Is South Africa safe to live?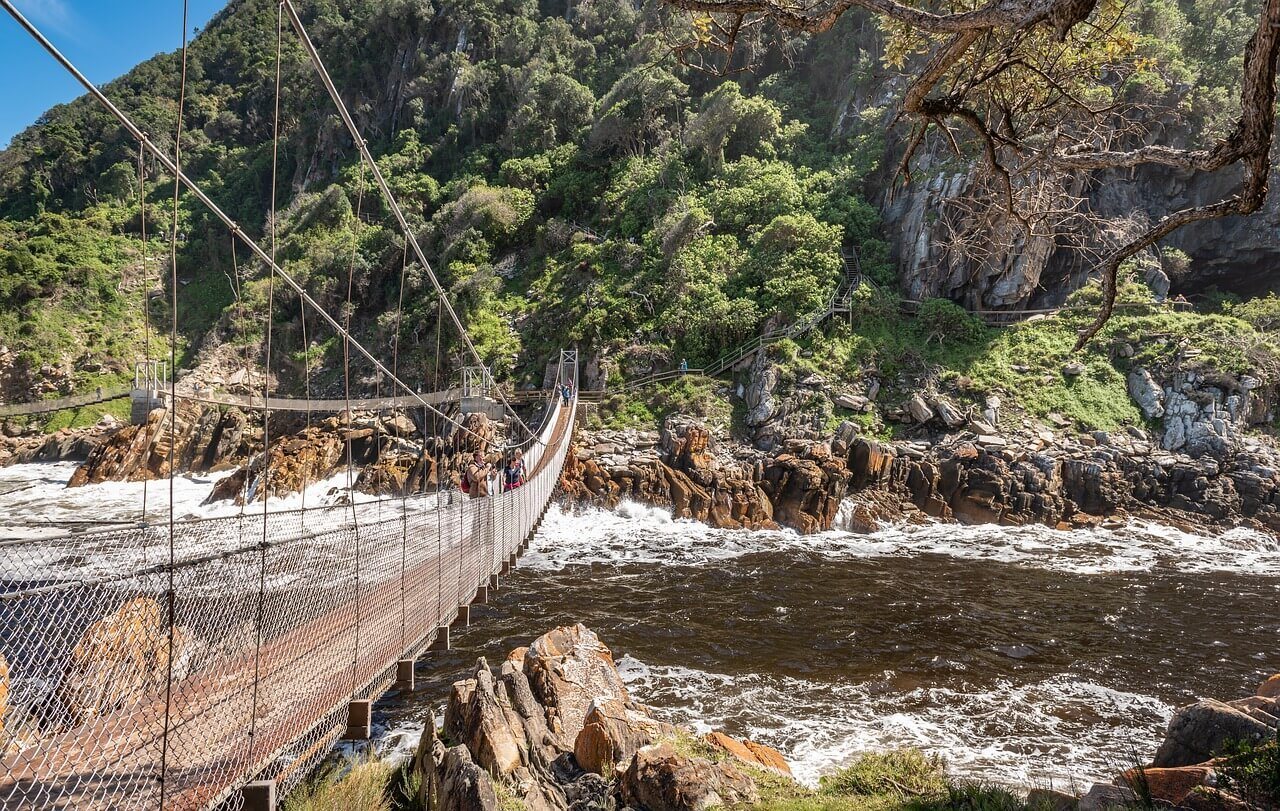 This is a very broad question.
Many parts of South Africa are not safe, at all, to live in. There are huge disparities between "rich" and "poor" neighbourhoods; very high crime levels and a risk of theft mean there are places you just shouldn't wander.
However, South Africa is – and can be – safe to live in. Chances are you won't be choosing to live in a township (lucky you). Many from the South African middle classes, both black and white, choose to live in gated communities. These usually come with private security, armed guards, high walls, electric fences. This sort of thing is bound to make anyone feel safe.
It matters in what city exactly you live, too: Johannesburg is different to Cape Town.
Living day to day, however, will have to mean changing your mindset slightly. It's a matter of being more careful with how you get around, how you dress, what you carry, where you go. Living somewhere, just because of the time involved, will mean that you are more likely to come into contact with crime than simply visiting as a tourist.
Expat website, InterNations, ranked South Africa as second as the "most dangerous place to live" (2019) in a survey, ranking countries based on crime, quality of life and political instability. To put that into perspective, however, the UK ranked 12th – between Mexico and Egypt – so take that with a pinch of salt.
Many people, however, live in South Africa: expats and local people. Clearly it's a safe place to live – but it depends where you do it.
You may miss the freedom that you get in other countries, the freedom to simply walk where you want to walk, drive at any time, and not have to worry about your security at all times. You may feel like you're living in a bubble and you'll have to get used to that.
Your housing situation should be your number one priority after choosing exactly where in the country you want to live. The most important thing is doing your research: a lot has been written by locals and expats alike living in South Africa, so see what they've got to say on the matter, and ask the necessary questions.
At the same time, you have access to South Africa's amazing nature and wildlife at any time you feel like seeing it. There are definitely plus sides to living here; it's all a matter of adjusting to a different type of lifestyle.
The Future of the SIM Card is HERE!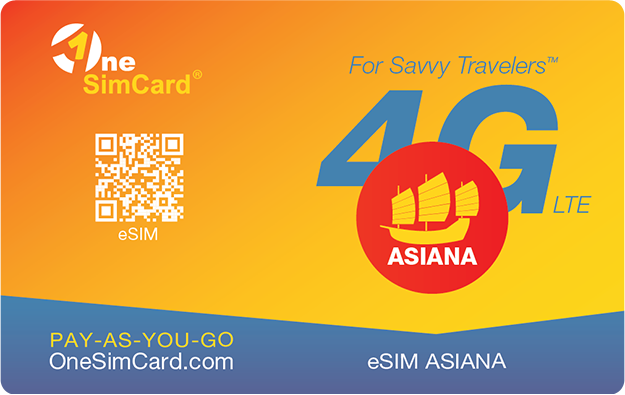 A new country, a new contract, a new piece of plastic – booooring. Instead, buy an eSIM!
An eSIM works just like an app: you buy it, you download it, and BOOM! You're connected. It's just that easy.
Is your phone eSIM ready? Read about how e-Sims work or click below to see one of the top eSIM providers on the market and ditch the plastic.
Buy an eSIM!
How is healthcare in South Africa?
Healthcare in South Africa is pretty good – but only in major cities, and mainly only private.
There are many private hospitals and clinics in many of the country's urban areas. If you find yourself in need of urgent treatment, you should definitely head to a private hospital.
The healthcare at private facilities is of an excellent standard, whereas at public hospitals the situation can be marked by underfunding and overcrowding.
If you need to see a healthcare professional, it is advised that you do extensive research before you see someone. Make sure you choose a good facility.
Be very careful about things like blood transfusions; in South Africa, HIV is real risk. If you're worried, BloodCare.org.uk is a site where you can find out about safely screened blood.
Be aware that some places may want you to pay upfront either before a consultation or even before admission to a hospital, so make sure you have medical travel insurance – and some funds.
In areas that are more rural… You are not likely to come across reliable medical facilities. Some locals may suggest traditional medicines to you, or for you to go and see a healer called a sangoma (female) or inyanga (male). We can't vouch for either of these; the best way is to go for Western medicine, so get yourself to a big town or city at your earliest convenience.
You will also be able to find pharmacies in big towns and cities, where you can pick up a variety of medication (just make sure it's in date); be careful of medicine sold in local markets, however.
Check out your embassy's website for doctors and clinics, ask at your accommodation, or get in touch with your travel insurance provider for a list of recommended hospitals and healthcare facilities.
Helpful Afrikaan Travel Phrases
South Africa is a diverse nation with 11 official languages: Afrikaans, English, Ndebele, Northern Sotho, Sotho, Swazi, Tsonga, Tswana, Venda, Xhosa and Zulu.
Most locals are multilingual as the school curriculum requires students to learn at least three languages. During the Apartheid regime, schools mostly taught in Afrikaans hence its one of the most spoken languages, followed by English and Zulu.
Welcome – Welkom
Hello – Hallo
Yes – Ja
No – Nee
Sorry – Jammer
Please – Asseblief
I don't know – Ek weet nie
How are you? – Hoe gaan dit met jou?
No plastic bag – Geen plastiek sak
No straw please – Geen strooi asseblief
No plastic cutlery please – Geen plastiek eetgerei asseblief
Where are you from? – Waarvandaan kom jy?
Excuse me – Verskoon my!
How much is this? – Hoeveel kos dit?
How much is a beer? – Hoeveel is 'n bier?
FAQ about Staying Safe in South Africa
Here are some quick answers to common questions about safety in South Africa.
Final thoughts on the safety of South Africa
South Africa: people say it and automatically think of crime. That's unfair, but not an unexpected reaction. Crime in South Africa gets talked about a lot, both outside and inside the country. It's more than just a "big deal" but a deep-rooted problem with resulting issues for a society that serve to deepen a divide between rich and poor, a disparity that stems back, you could say, to the country's Apartheid-era divisions.
The country, though affected by its past, is not its past. However, things are definitely looking up. Once known as the murder capital of the world, that "accolade" has since been passed around the globe, leaving South Africa as a country where tourists are welcome, and much safer than they would have been 25 years ago. Things change, and this nation, like many others, is gradually finding its feet.
As a tourist? Chances are you'll be totally fine in South Africa. It takes some careful planning and research about where you stay, what you do – and some not-so-careful common sense stuff like not walking around certain areas after dark – but you're fortunate enough to not live day-to-day in a dangerous township, lucky enough to afford to even take a trip to South Africa. Bear this in mind and act sensibly: you'll be fine.
---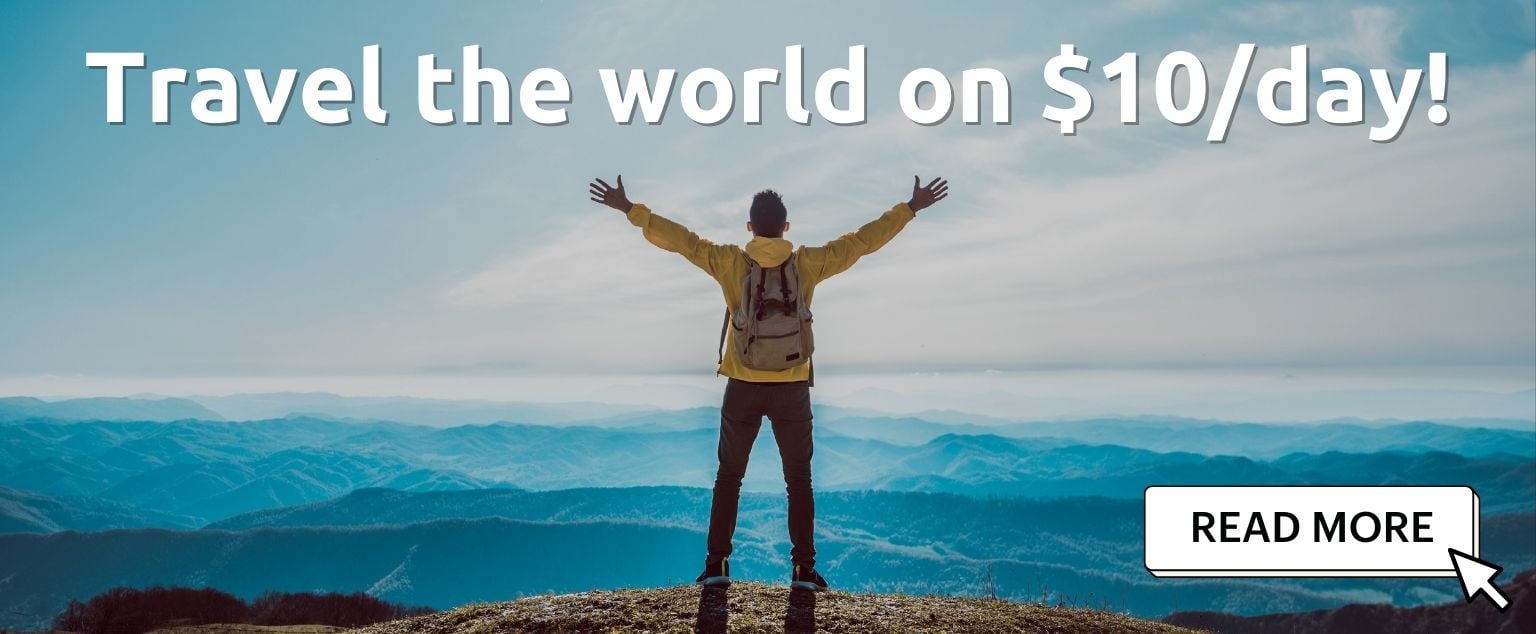 And for transparency's sake, please know that some of the links in our content are affiliate links. That means that if you book your accommodation, buy your gear, or sort your insurance through our link, we earn a small commission (at no extra cost to you). That said, we only link to the gear we trust and never recommend services we don't believe are up to scratch. Again, thank you!