So, you've decided to really dial up your backpacking game and head out to glorious South Africa for your next travel adventure. Excellent decision – we couldn't be more excited for you!
The beauty of South Africa is that you can find Western comfort commodities if you want them – like in the Western Cape – or venture off into more remote areas and get a taste of the more indigenous, raw side of Africa. There are so many things to see and do because its regions are so diverse – but that also makes knowing exactly what your South Africa packing essentials much less clear.
But not to worry because we're here to help! We've made this South Africa survival guide for you, our fellow backpacking friends. Step by step, we'll go through your what to pack for South Africa plan and cover every detail. You'll find a top 23-needs packing list, suggestions about what to wear in South Africa, a close look at weather conditions by season and how to pack accordingly. We've also added specific packing tips for men and women, and what you don't need to pack.
So, read on and take it all in. By the end, you'll be a South Africa packing pro and be ready to experience all the magical adventure that awaits.
Let's get to it…
Top 23 NEEDS for South Africa – South Africa Packing List
#1 – Nomatic Travel Bag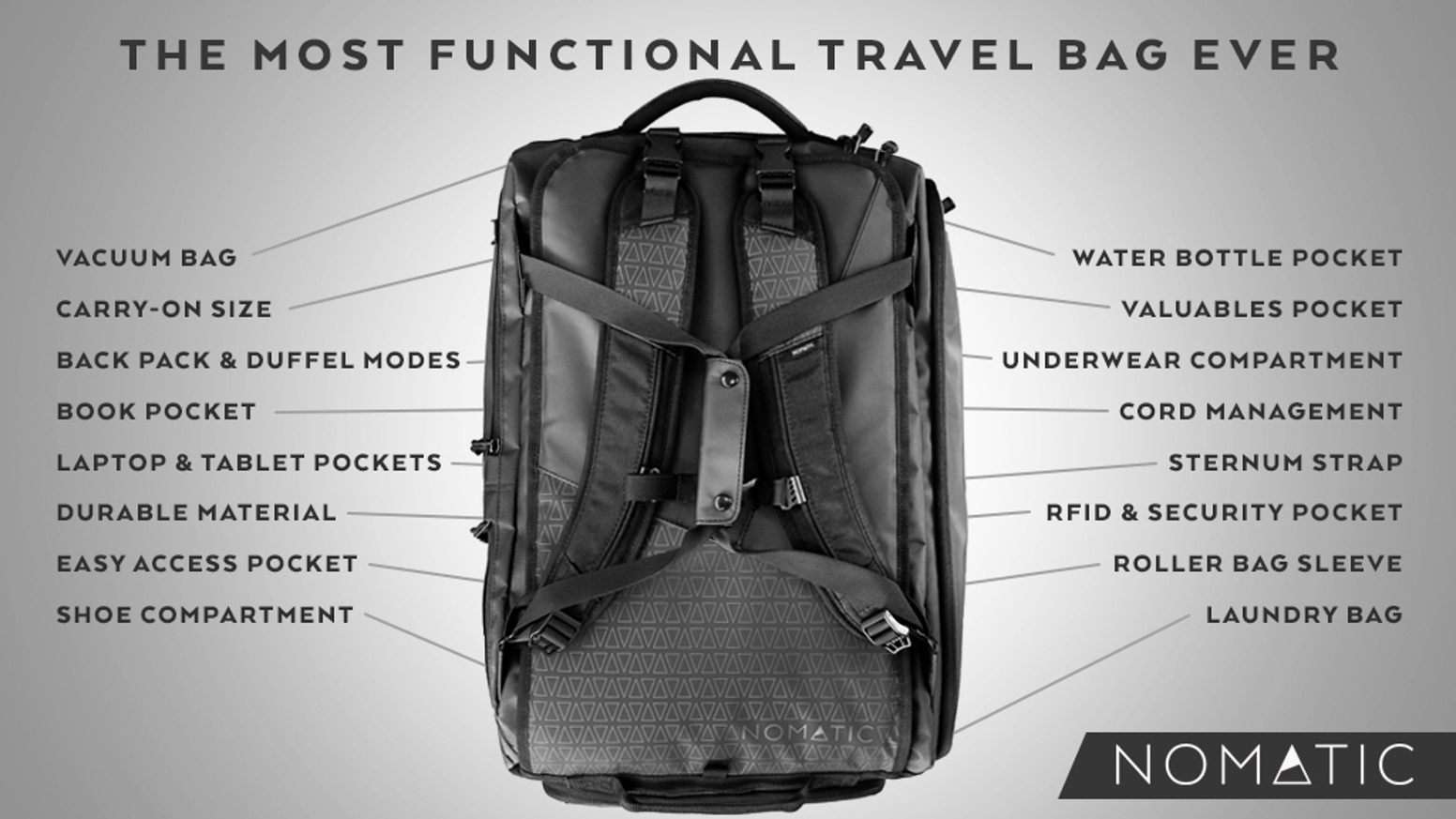 As a backpacker, you know that the difference between traveling with an "ok backpack" versus an "amazing backpack" is huge. Your day-to-day travel experience is so much easier with the amazing one. That's why we recommend the Nomatic Travel Bag because it's the best we've seen. It's durably and intelligently made with waterproof material and packed with pockets and compartments for everything you need – here's our Nomatic Review on why it's every bit amazing.
#2 – Active Roots Security Belt
Make sure you don't leave security items off of your what to pack for South Africa list – this includes simple considerations to protect yourself from having items stolen or lost. We prefer accessories like the Active Roots Security Belt; it's subtle, and you'd never know by looking at it that it hides a little zipper pocket on the inside for safely securing money and passport copies. It's an all-in-one security and fashion!
Need a little more storage?
When moving from place to place, you should keep your travel documents and other valuables on your body. Your carry on isn't safe, even when it's under your seat or overhead.
A full-sized money belt that stays tucked under your clothes keeps your documents and cash organized during your travels and assures nothing critical gets left behind or stolen.
#3 – World Nomads Insurance
Another precautionary item you do not want to leave off of your what to take to South Africa checklist is travelers insurance. While traveling anywhere abroad – you need to be prepared for the unexpected. If you find yourself in a situation that requires medical attention or emergency services, or an unfortunate case of theft or canceled reservations – World Nomads Insurance will cover you with their many affordable plans. Trust us – it's the best travel insurance out there.
#4 – Active Roots Water Bottle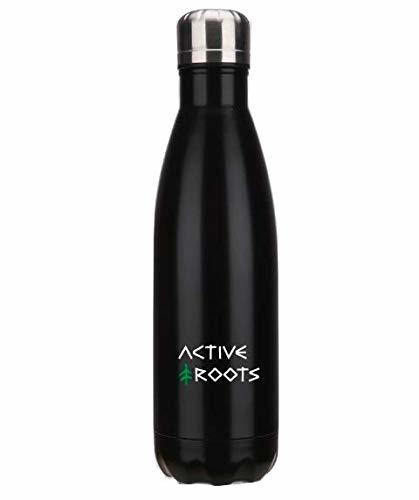 As if South Africa weren't already fantastic enough, it's also known to have some of the cleanest tap water in the world. Take advantage of this pure (and free!) natural water with the insulated, stainless-steel Active Roots Water Bottle that has the capacity to hold 25 ounces – which is 8 more than comparable bottles. With all the outdoor activities in that hot South Africa weather, you'll need all the hydration you can get!
#5 – Combination Lock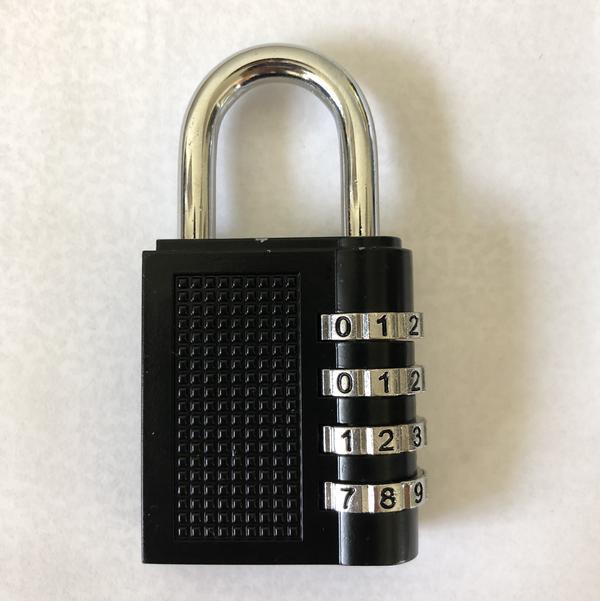 Always keep your travel bag locked – it's a smart safety precaution that's easy to take. Between hostels, transportation and public spaces – your bag stays unattended a majority of the time. By having a simple lock like Active Roots Combination Padlock, you'll create enough of a hassle for pickpocketing hands that want a quick and easy score. And with one that locks with a combination that you can reset at any time, it's not a big deal if you forget your combination!
#6 – Skeletool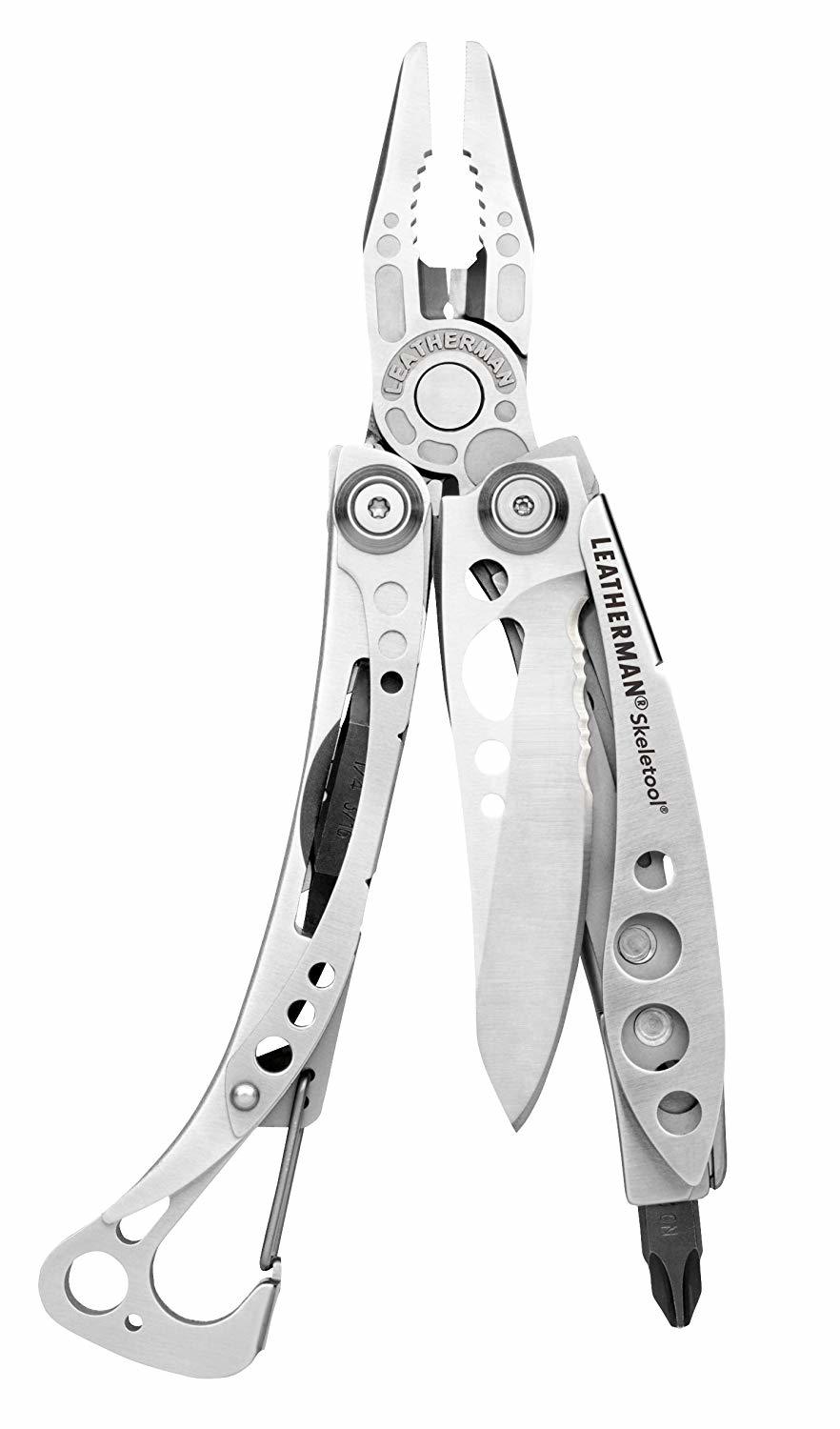 This part of Africa offers such a wide variety of topography and conditions – from wildlife safaris to mountain trekking – you want to be prepared for anything with a multi-tool for your what to pack for South Africa travel gear. We recommend Skeletool because they have versatile and travel-friendly models that are compact and travel-friendly with different available tools – from a small knife and corkscrew to a bit driver and pliers.
#7 – Active Roots Microfiber Travel Towel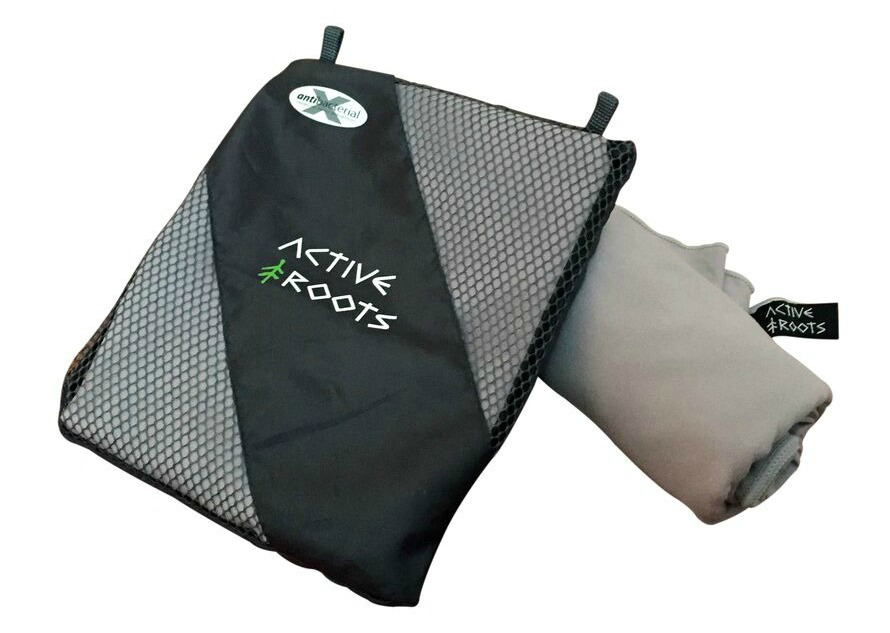 One of your South Africa packing essentials is a travel towel. You'll find plenty of cases where you'll want a towel to dry off – at the beach, after surfing, while waterfall exploring and such. Forget lugging around a bulky regular towel – it's much smarter to have an ultra lightweight Active Roots Microfiber Travel Towel that dries in under and doesn't take up any space. Plus, if your hostel doesn't supply decent towels – if any – you'll have back up.
#8 – Active Roots DayPack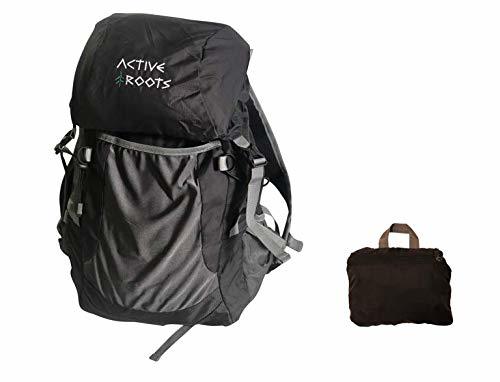 It's always worth having a daypack with you whenever you travel but often NOT worth carrying something bulky around. The Active Roots adventure daypack is hands down the best foldable day pack around, it comes with a water bottle holder, folds down super small yet provides plenty of space for your day-venture and is tough and sturdy. If you decide to go backpacking in Cape Town, this daypack will definitely come in handy with all the awesome hiking trails in the area.
#9 – Fairywill Electric Toothbrush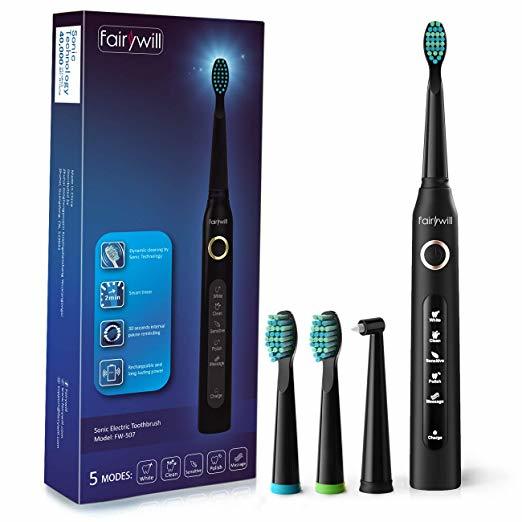 How does the idea of traveling with an electric toothbrush sound? Maybe it's not something you've considered before, but we highly recommend it. You'll love how healthy and super clean your teeth feel with the Fairywill Electric Toothbrush compared to regular toothbrushes- and you'll be hooked. And it weighs just 55 grams and only needs one 4-hour charge for 30 days of use, so it's a travel-friendly bit of luxury well worth having.
#10 – SunGod Sunglasses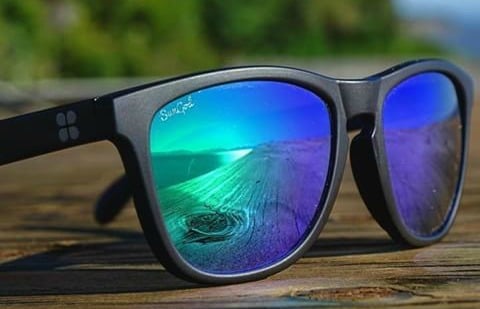 With all the outdoor time you'll be spending in bright sunlight and rugged conditions, you'll need reliable eye protection. You must have a high-quality pair of sunglasses – like our favorites, SunGod Sunglasses – on your what to take to South Africa checklist. We love that SunGods are designed with outdoor adventurers in mind and built tough with triple-layer scratch-resistant lenses. They're also customizable by you, so they're not lacking in style either. Not convinced? Check out my review on these epic SunGod Sunglasses.
#11 – Binoculars
It's every tourist's goal to spot as many of Africa's Big 5 as possible (elephants, lions, rhinos, leopards and buffalo). And if you do have a sighting, you'll want to take an up-close look with a travel-friendly set of binoculars. If you're on safari and don't have them, you'll be really envious of those who do! Don't miss your chance – the experience is too marvelous to let slip by.
#12 – Digital Camera
South Africa is just too chock-full of idyllic landscape and picturesque scenery to not capture in high resolution. Phone cameras these days are pretty amazing, but they're not at the level to give these sights the justice they deserve. We recommend making a digital camera a priority on your what to pack for South Africa shopping list if you don't already have one. There are plenty of inexpensive options that produce killer photos – it's money well spent.
#13 – Travel Jungle Gym Set
Whether you're traveling for a weekend or for a year, it's difficult to keep your usual workout routine on the road. There are loads of workouts online to print and follow, but there's nothing like being in a gym with proper exercise equipment. Enter: Monkii Bars. You can set up your workout station anywhere – hotel rooms, mountainsides, your backyard – and the pocket gym comes with its own app so you can learn the ropes (cough, cough) of staying fit on the road!
#14 – Hats
Remember that the South African sun can be very strong and unforgiving. Your face is the most exposed and vulnerable to sun damage and sunburns. It's smart to wear a wide- brim sun hat when out exploring to shade your sensitive face and neck area. They work for men and women and are comfortable to wear because they're breathable and waterproof – which is perfect for smoldering heat and any potential bouts of rain.
#15 -Sunscreen
Staying on the subject of extreme sun exposure, your entire body will need all the sun protection it can get. Be sure to include reef-safe sunscreen on your what to take to South Africa checklist that you can apply and reapply frequently to avoid painful sunburns. And since there's so much thriving marine life in South Africa, we advise using products that are free of the chemicals found to damage the underwater ecosystem.
#16 – AR Toiletry Bag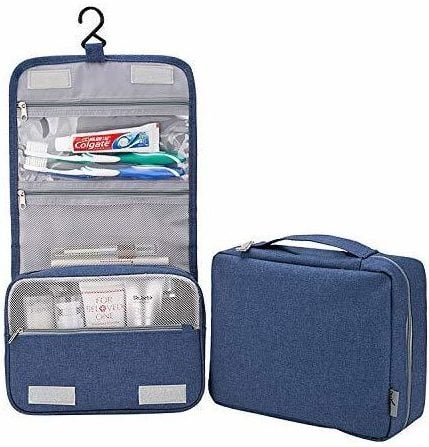 Another backpacker favorite for staying organized is a hanging toiletry bag. It's extremely helpful to have all of your accessories neatly gathered in one bag that you can hang for easy accessibility, especially when counter space isn't plentiful or even available. A well-organized bag is worth having whether you're tree whilst camping or a hook in the wall – it helps to have quick access to all your stuff.
#17 – Travel Pillow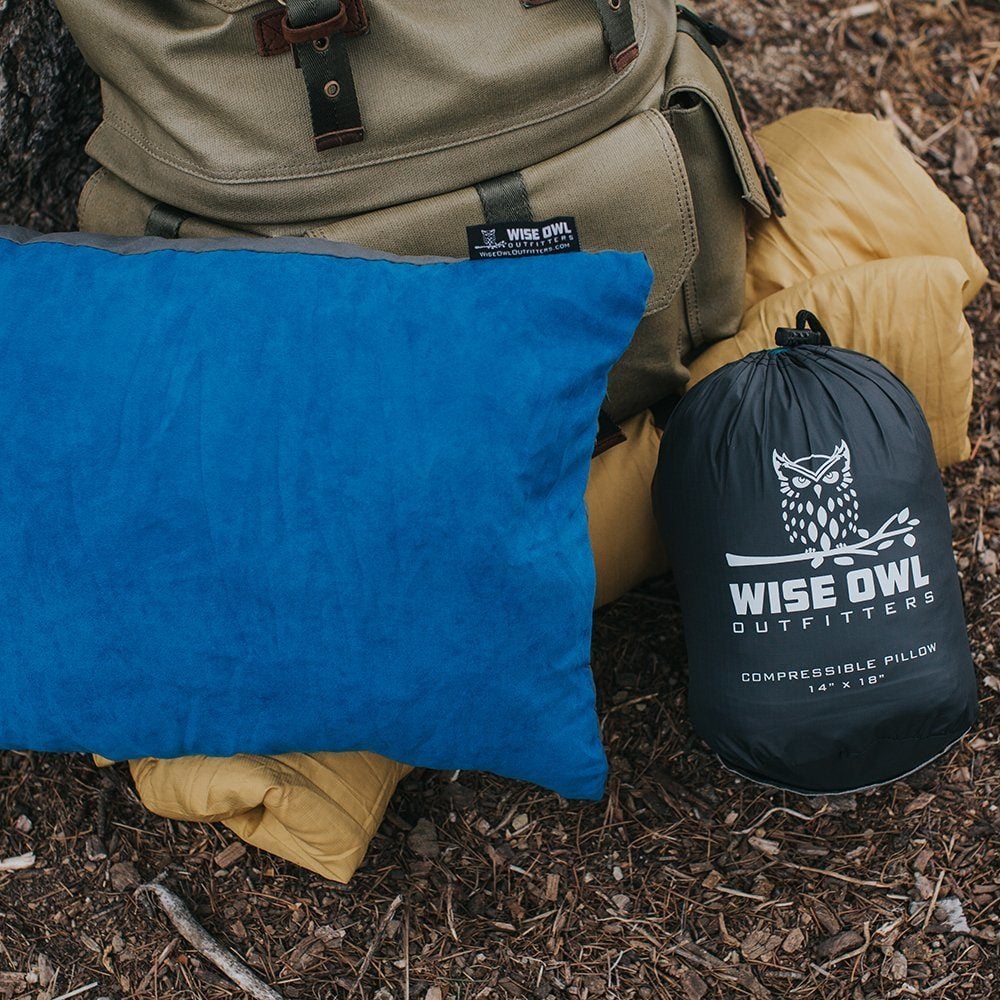 In order to travel in true backpacker style, you'll want a travel pillow for your what to pack for South Africa checklist. It's not uncommon to be dismayed by the pillows provided by hostels, so having your own is always a good idea. Also, it's nice to have something comfy to rest your head on during flights and lengthy transportation for a more enjoyable journey.
#18 – Travel Sheet
To complete your personal bedding set, we recommend packing a lightweight travel sheet or sleep sack. Not only is it more peaceful to sleep in sheets that you know only you have used, but it also feels super cozy to sleep in a soft cotton cocoon! Also, since they're lightweight and fold down into a small sack, they're easy to pack and well worth the tiny bit of extra packing space.
#19 – Waterproof Phone Case
Considering that nobody goes anywhere without their cell phone, South Africa poses many threats to our delicate mobile devices. Between the exposure to sand, water, dirt, mud, and impact – ending up with a damaged phone isn't an impossible scenario. We recommend giving it a bit of extra protection in a waterproof phone case to avoid any potential hassle of figuring out how to deal with a broken phone while traveling.
#20 – Travel Adapter
South Africa uses power sockets M, D and N. If you're used to traveling with a universal travel adapter, be aware that most models do not accommodate African sockets, so be sure to triple check if you're not sure. You don't want to find out that your adapter doesn't work after your phone is completely dead. Your most inexpensive option is to buy a South Africa travel adapter online ahead of time.
#21 – Portable Charger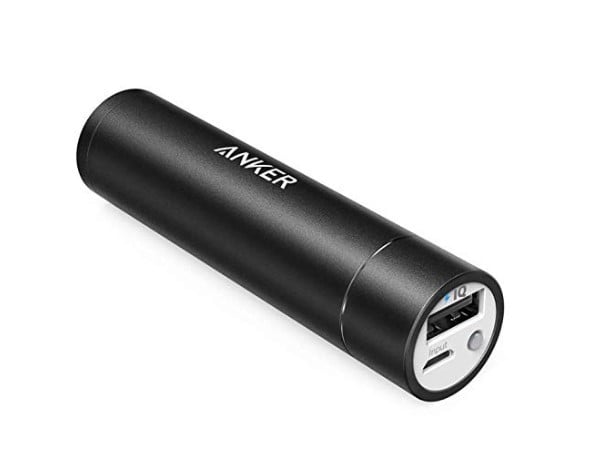 It's not uncommon to be out of your room for an entire day while traveling with no opportunity to recharge your electronics. Carrying around a tiny portable charger in your day bag will really come in handy when you don't have access to an electrical socket, and your cell phone's little red battery icon is staring you in the face. They're also perfect for charging any devices with USB-charging capabilities.
#22 – Mosquito Repellent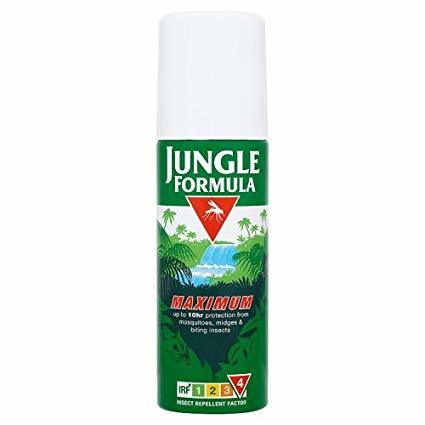 If there's one thing you'll find plenty of in South Africa, it's pesky little bugs! Mosquitoes are prevalent – and could be carriers of malaria – so you need to protect yourself. Your best defense against mosquito bites is an effective insect repellent, like Jungle Formula Maximum Range. It contains 50% DEET which is the strength recommended by the World Health Organization. Be sure this is one of your what to pack for South Africa safety items.
#23 – Sanitizing Wipes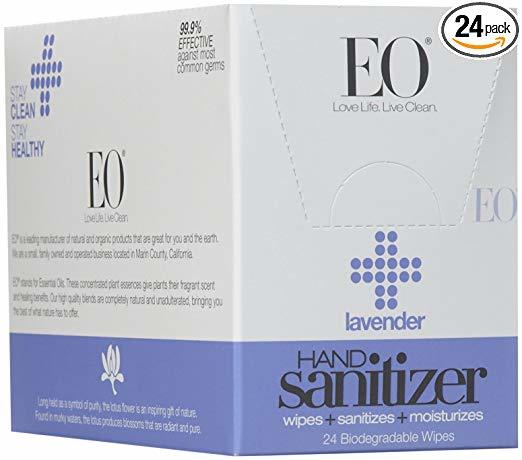 Getting sick, or catching a stomach bug, is never fun. But it's especially a concern while traveling abroad in foreign environments. One way to help stay healthy is by keeping your hands clean – and is a must before eating. Make sure that your daypack is adequately stocked with biodegradable sanitizing hand wipes so that you can keep your hands clean when a public restroom with a sink and soap isn't readily available.
What to Wear in South Africa
You'll find that overall South Africa street fashion is quite casual. So when figuring out what to wear in Africa, we advise packing clothing items that are best suited for the weather conditions and types of activities you'll be doing.
For safari and exploring the wild outdoors, wear lightweight and moisture-wicking clothing items that feel most comfortable. For coastal towns, wearing light summer clothes – tanks, t-shirts, shorts, sundresses, and lightweight pants are all acceptable, along with your swimwear for the beaches.
Be mindful of local dressing behavior in smaller, non-beach towns and cities of South Africa. Locals dress more conservatively and wear long pants or long skirts. We advise respecting this etiquette and to avoid wearing clothing that shows too much skin – like short shorts and low-cut or midriff-revealing tops.
And for big, hip cities like Cape Town, you'll want to do as the locals do – dress it up a bit! It's fine to keep it comfortable and casual for general exploring, but you'll want to wear stylish attire for big city nightlife. If clubbing is on your to-do list, some dress codes require men to wear collared shirts and don't allow sneakers.
But the weather will also impact what to pack for what to wear, so let's take a closer look at South Africa's seasons.
Visiting South Africa in Summer
Summer – for those from the Northern Hemisphere, remember that South Africa's seasons are reversed. The summer conditions there start in October and continue through February – and with nine diverse provinces that range from mountain to beach to desert, you'll find varying weather. But overall, you can expect a hot and sunny Christmas if you choose to travel over the holiday season.
The beaches of the Western Cape are particularly busy with people taking advantage of the South Africa weather to sunbathe and surf. The rest of the country – like the Eastern Cape and Johannesburg areas – experiences summer rain, which typically consists of afternoon thunderstorms that pass through fairly quickly.
When packing what to wear in South Africa in summer, you'll have to keep in mind the specific area that you plan on visiting. But your best bet to be more comfortable in the summer heat is by packing versatile and casual clothing items made of lightweight fabrics – like linen, moisture-wicking material, and cotton blends. Shorts, tanks, t-shirts and summer pants are good choices – and bring your rain jacket.
Pack your swimwear for the beaches – and make sure to include a beach cover-up, hat, and sunscreen. And don't forget your dressier outfit for what to wear in Cape Town at night!
Visiting South Africa in Fall
Fall –some consider the autumn months of February, March, and April as some of South Africa's best. Its regions are drier with little rainfall and still warm for enjoying the outdoors, but without the intense heat. March is warm, but by May, cooler fall weather settles in. Average minimum temperatures in March are 57 °F (14 °C ) and drop to 42 °F (6°C ) by May.
Cape Town is exceptionally pleasant with hot – but not too hot – days and warm, breezy evenings. You'll find people sitting outside of cafes and restaurants enjoying the fresh air. Autumn offers plenty to see and do with the added bonus of fewer tourists.
South Africa weather in the fall is overall warm, but be prepared by packing layers as evening and overall temperatures drop progressively over the autumn months. Pack a versatile mix of shorts and casual pants, short and long-sleeve shirts, and a cardigan or light jacket to layer on as needed.
How about a couple of South Africa outfit ideas? For big-city sightseeing days, a pair of casual chino pants with a loose boho tank for girls – for guys, use a solid tee on top. Layer on a cardigan sweater for evening winds or chills. For hiking, wear a pair of convertible hiking pants with a moisture-wicking t-shirt and wide-brim hat. Top with a lightweight jacket or shell for any temperature drops.
Visiting South Africa in Winter
Winter – May, June, and July represent South Africa's winter months and are fairly mild. For the most part, you can expect warm days with cold nights. In the Cape's high mountains, you'll find snow. To determine how and what to pack for South Africa winter travel, it may vary depending on your desired activity list and destinations.
Winter is an ideal season for spotting wildlife in the Mpumalanga region, home to Kruger National Park and other popular nature parks. It's the dry season in this area, so you'll find the best conditions for using your binoculars to catch a glimpse of Africa's Big 5! Meanwhile, winter is when Cape Town gets most of its rainy days – though they're mixed with dry and pleasant days. But you'll want to make sure to pack a rain jacket and umbrella.
For what to wear in South Africa in winter, stick to a few choice items you can use for layering and easily mix and match. Long sleeve and short-sleeve shirts, pants, leggings, and a sweater and jacket for colder days. If going to snowy areas, pack a thick winter jacket, scarf, hat, and gloves.
Visiting South Africa in Spring
Spring – the spring months of August, September, and October are considered to be South Africa's best in the Cape provinces. A sea of flowers blanket the landscape, and the sun brings a comfortable level of warmth for enjoying the outdoors.
Spring is also a good time for big game viewing, as weather conditions remain pleasant before summer heat – and tourists – strike. If you'd like to pick a shoulder season to travel to South Africa, this is a great time to consider for enjoying a little bit of everything!
As for what to pack for South Africa for spring, again, choose versatile items to layer that are suitable for a variety of activities. Make sure you have your dressy outfit for what to wear in South Africa at night for some finer outdoor dining and drinks in Cape Town.
Consider these outfit ideas for men and women. For men, a pair of grey chino pants with a solid white or navy blue v-neck t-shirt is casual yet classic for different occasions, from wine tasting to sightseeing. Top with a collared long-sleeve shirt for fancier venues. For women, a versatile spring look is a sleeveless linen or cotton pants romper with a cardigan for brisk conditions. Style it up a notch with a lightweight scarf.
What Shoes to Pack for South Africa
Because you'll be doing most of your exploration on foot – and thanks to casual South Africa fashion – you'll want to make comfort your top shoe criterion. But if your plan is to spend a lot of time in the cities enjoying the nightlife, you'll also need to consider a dressier option when finalizing what shoes to pack for South Africa.
Keep in mind that what you plan on doing – and where you plan to focus your time – will make a difference in which shoes to pack. Be sure to have a good sense of the types of activities that most interest you and pack footwear accordingly.
For sightseeing and long walks in hotter months, you'll want a comfortable pair of walking sandals. Not having to wear socks and letting your feet breathe will help beat the heat. For more intense hikes in the Drakensberg and for safari, you may opt for a pair of durable hiking shoes that protect and support your feet better.
Definitely, have a pair of flip flops for the beach and ocean excursions. They'll fit perfectly into local South Africa street fashion in the laid-back coastal towns.
For what to wear in South Africa at night – if you plan on indulging at more trendy or upscale nightlife hot spots – you'll need a pair of fancier shoes to go with your party outfit. Women can comfortably wear a pair of fashionable sandals or wedges. For guys, a pair of boat shoes will work nicely with pants and a collared shirt.
Females – What to Pack for South Africa
Hey ladies, here are some suggested items to consider for your what to pack for South Africa list!
For Fashion
For fashion – for the most part, you'll be choosing functional clothing for what to wear in South Africa. Between beachwear and performance clothing for outdoor activities, dressing up isn't a South Africa street fashion requirement. But for nights that you do want to spruce it up – like for checking out a hip wine bar in Cape Town – we recommend having a go-to versatile party dress for any such event. Add a pair of earrings, a dab of tinted lip gloss, and you're party ready!
Pack accessories that keep you safe!
Infinity scarves are chic and classy, but some even provide a hidden pocket to keep your valuables.
The Active Roots Zipper Scarf is your run-of-the-mill infinity scarf but with a hidden pocket that's big and sturdy enough for a night's cash, your phone, a passport and (hell with it) some snacks too!
For Convenience
For convenience – for occasions when you are dressing up, or don't require taking a bunch of gear – like for wine tasting in the Cape Winelands – carrying around a nylon daypack won't look very fashionable! Pack a small but cute crossbody bag that will complete your look, and will allow you to carry what you need – like your phone, credit card, some cash, and an item or two to freshen up your makeup.
Males – What to Pack for South Africa
Ok guys, as you're planning your what to pack for South Africa list, keep in mind these helpful tips:
For Fashion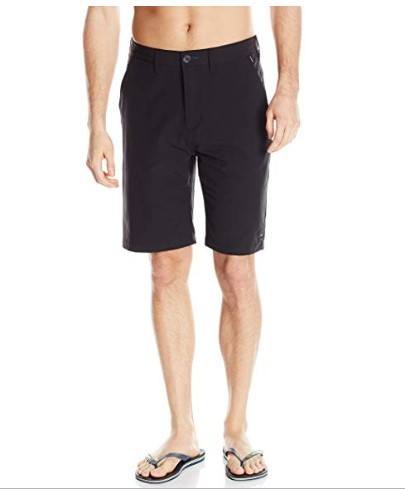 You'll definitely want to pack board shorts for the beach and other water recreation. But on land, hybrid board shorts are also useful for hot and humid days because they're light and breathable. So we recommend packing one neutral-colored pair – like black – that you can use in and out of the water.
Also, consider a UV buff as a moisture-wicking headwear option for a variety of activities. You can make it look cool too – wear it as a headband, or a beanie or even just as a neck gaiter for wind and chill protection. For such a small and practically weightless piece of fabric, you'll be impressed with its many uses!
For Sun Protection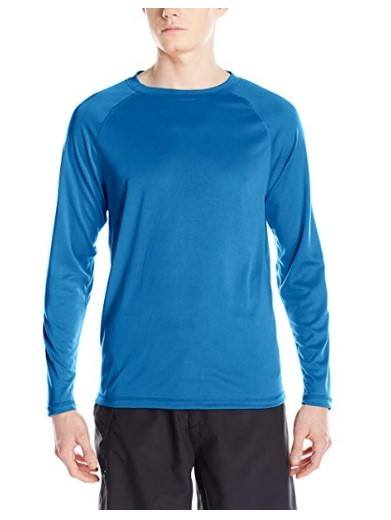 For sun protection – between the beach, surf, shark diving, river paddling, kayaking – and more – you'll likely find yourself in the water under some pretty intense sun rays. We highly recommended giving your upper body relief from the sun with a rashguard shirt. Aside from being perfect for water sports, they're also handy for other sweat-inducing activities because they're breathable and dry so quickly.
What NOT to Pack for South Africa
That's everything for what to pack for South Africa, now check out some tips for what NOT to pack for South Africa!
Don't pack safari clothing. It's okay to wear while actually

on safari

, but wearing an all-khaki ensemble or anything stereotypically "safari" will look silly in any other parts of South Africa.

Don't pack irreplaceable valuables. The possibility of losing items or having them stolen increases while traveling and always on the go. Unless it's an absolute necessity for your travels, leave anything you cherish at home.

Don't bring wads of cash. ATMs are easy to find in the bigger South African cities and towns, so take out enough local currency to get you by for short spurts, rather than carrying all the money you have, and be sure to hide your cash.
The Best Backpack to Pack for South Africa
As an avid backpacker, it's important to have a backpack that you love – not just like. You'll be living out of this thing for weeks, if not months or longer, so it needs to suit your every need. That's why we're glad we discovered the Nomatic Travel Bag, and we're sure you'll agree with our recommendation that it's the best backpack to pack for South Africa.
The Nomatic bag is the most functional and best-designed backpack of its kind. It's so expertly equipped with pockets and spaces for tons of useful things and fits so much – it's hard to believe it's still a convenient 40-liter carry-on size bag. Are you worried about being able to fit everything on your what to pack for South Africa checklist – including bulkier items like your water bottle, shoes and electronics? No need to be. The Nomatic has separate compartments for all of these items and more.
If the load gets heavy, the Nomatic travel bag has detachable sternum and waist straps to give your back extra support. You also have the option between a backpack and duffle bag setup, thanks to its ingenious strap system.
It's modern and sleek-looking while being durable and rugged enough for any environment it's exposed to – you can count on the Nomatic travel bag to be your travel companion for a long time to come!
Final Thoughts on What to Pack for South Africa
Congratulations, you've made it to the end of your South Africa survival guide! Consider yourself fully briefed on everything you need to know about what to pack for South Africa. Remember to focus your efforts on all of the information we provided: the top-23 needs packing list, tips on what to wear in South Africa and how to pack for the seasons you choose to travel; there are also our packing suggestions specific for women and men, and what NOT to pack for South Africa.
Now it's time to breathe, relax and concentrate on packing smart – remembering that less is more. And don't worry because everything you need can be found in South Africa, and it's ready to greet you with open arms.
Happy trails!
Also – don't forget to sort your travel insurance! We've put together a roundup of the best travel insurance for backpackers, or if you're low on time, get a quote from World Nomads now, our favourite travel insurance provider.
Yay for transparency! Some of the links in this post are affiliate links. This means that if you book your accommodation through the site, The Broke Backpacker will earn a small commission at no extra cost to you. Your support helps me keep the site going.
---
Need More Inspiration?
Like this post? PIN ME!!!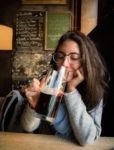 Writer and Editor, Ana Pereira is a California native, inspired by Earth exploration and introspection. Recently, she spent several months exploring Africa and South Asia. She spends most of her "down-time" out in the wilderness, climbing, hiking, and beyond, and is feverishly passionate about travel and health.