Are you ready to be completely dazzled? South Africa is home to incredible wildlife, beautiful beaches, and delectable wine. The landscape screams beauty and you're definitely going to be blown away by all that South Africa has to offer.
What is always the biggest struggle of planning a trip to South Africa is answering the question— where should I stay in South Africa. There are so many top places to stay in South Africa that trying to plan your route and figure out your lodging in South Africa can be exhausting.
That's why we're here! We called in all our best travel experts, had a huge brainstorm session, and argued for hours over the best areas to stay in South Africa and which South African accommodation options are the real shining gems.
This where to stay in South Africa guide here is a conglomeration of the best and the brightest on our team. Ready to dive right in? Let's get to it.
Quick Answers: Where is the Best Place to Stay in South Africa?
Map of Where to Stay in South Africa
There is a reason why Cape Town is the overall best city to stay in South Africa. With the jaw-dropping Table Mountain right in the city center and kilometers of gorgeous coastline, Cape Town is the place to be! It's also the most popular spot for backpackers in South Africa with awesome bars and a vibrant nightlife that attracts tourists in their numbers.
If you're not in the mood to hike Table Mountain, you can always catch a cable car and ride to the summit and take in the stunning panoramic views of the city and harbor below. From the top, you can also see Robben Island which was once where Nelson Mandela was held prisoner. You can visit Robben Island as it's now a museum!
Cape Town also has a burgeoning gastronomic scene with fun restaurants like the hip Pot Luck Club and the chic La Colombe Restaurant— be prepared for sensory overload and lovingly crafted dishes!
Best Places to Stay in Cape Town
If you stay close to the waterfront, by Mouille Point, you'll be closest to all the top tourist sites in Cape Town. Specifically, the neighborhood called Green Point is the most trendy, hip, and happening area to stay in Cape Town.
This open studio is a one bedroom and one bathroom apartment in the adjacent neighborhood of Green Point called Victoria and Alfred Waterfront. It's a stylish studio with extra special amenities like a spacious bathtub to soak up some relaxation in! You have to try the sushi at Beluga, just three blocks away, and the coffee at Origins, just four blocks away. This Airbnb puts you exactly where you need to be to get the most out of Cape Town.
Curiocity Hostel is nestled in the heart of Green Point neighborhood. It's an artistically designed hostel that has lots of flair! With amazing amenities like a pool, cafe, lounge, and cafe on site you're sure to love this hostel. There are shared suites, deluxe rooms, and dorm rooms available.
Best Hotel in Cape Town – Cape Diamond Boutique Hotel
The Cape Diamond Boutique Hotel sits close to Greenmarket Square and the Castle of Good Hope. If you're looking to hit up all the top tourist sites in the best city in South Africa, then this is the hotel for you! Coming in at an affordable price, with complimentary buffet breakfast served daily, you'll be staying in style at this Cape Town hotel!
Durban is a coastal city in eastern South Africa. It has an enormous seafront promenade that is flanked by golden sand beaches. The promenade threads all the way down the shoreline to uShaka Marine World. The kids are sure to love exploring this epic theme park with an amazing aquarium to boot. Durban is definitely where to stay in South Africa for families!
Other kid-friendly activists in Durban include visiting the beautiful Botanical Gardens and checking out their futuristic sports stadium the Moses Mabhida Stadium. The tropical bird center, the Umgeni River Bird Park, is filled with exotic and colorful birds is also a great family activity.
Best Places to Stay in Durban
When staying in South Africa, or anywhere for that matter, you want to make sure your family is safe. Your best bet is to stay in a hotel or one of these charming guesthouses in Durban. Regardless, you'll want to be based close to the seafront promenade and Durban's Golden Mile to ensure safety and easy accessibility to all the top tourist sites!
Just 650 feet from the beach right along the Golden Mile, this resort promises an immensely comfortable and very fun stay for you and your whole family! There are three swimming pools, four on-site restaurants, gym, spa, and full buffet breakfast served daily. Sit back and relax, the Southern Sun Elangeni & Maharani Hotel has got you covered.
The Blue Waters Hotel in Durban sits opposite the beachfront within easy walking distance of uShaka Marine World. The spacious rooms are equipped with all the bells and whistles to guarantee an easy stay for you and your family. There are also great leisure facilities including a sauna, indoor swimming pool, and a squash court. The rooftop swimming pool is the perfect spot to soak up the sunset!
Best Airbnb in Durban – Manor House with Breakfast
Are you ready for the good kind of sticker-shock? This Airbnb comes at an unbelievably low price and is beyond beautiful. You'll be in the leafy suburb of Durban North, right along the beachfront, just slightly north of the Golden Mile. It truly is a relaxing, peaceful oasis for you and your entire family. As one of the best Airbnbs in Durban, you can be sure that you're in for a real treat when staying at this home.
Ready for romance? The Cape Winelands is a district located in the Bolan region of the Western Cape of South Africa. It's one of the best areas to stay in South Africa to really amp up those romantic vibes, plus drinking delectable wine is always a good idea! Excuse us while we crack open another bottle…
When in the Cape Winelands, you simply can't miss out on trying the most popular wineries in the area: Babylonstoren, La Motte, and Boschendal, Spier, and Warwick Estate just to name a few! Taking a Vine Hopper day tour is the way to go, so you and your significant other can sit back, relax, and throw back as many glasses as you want without having to worry about driving or navigating the wine trail.
If you want to take a day off from drinking then head out for a hike along the Stellenbosch and Franschhoek mountain ranges. The fresh air will be great for your bodies, and your possible hangovers…
Best Places to Stay in the Cape Winelands
The Cape Winelands is made up of a handful of towns, but the real backbone of the Winelands are the towns of Paarl, Worcester, Franschhoek, Wellington, and Stellenbosch. Staying in Stellenbosch or Franschhoek promises a charming stay plus, you'll be closest to the most incredible restaurants and innovative chefs in the area! If you're looking for something a little more off the beaten path, Tulbagh is also a charming town filled with historic buildings.
Best Airbnb in the Cape Winelands – Dome in Tulbagh
Welcome to couples heaven! Why stay at just another Airbnb or hotel in South Africa when you can stay at your very own Geodome! This ultra-private, nestled in nature Geodome is filled with all the amenities you could need. That means you can expect to have electricity, hot water, mini-kitchen, a bathroom, and even an outdoor bathtub! This eco-dome was built to be comfortable as well as secluded in nature— right in your own private world.
The Lavender Farm Guest House sits just 1.2 miles from Franschhoek secluded in a valley encompassed by the mountains. It's an idyllic guest house in the best city to stay in South Africa for couples. The rooms are immaculate and you are sure to love the tasty complimentary breakfast. Why not bring it back to your room for a little breakfast in bed?
The Franschhoek Hotel & Spa is simply divine. It's an elegant hotel full of lots of glitz and glam. Some of the best wineries in the region are within just a hop, skip, and a jump away! The magnificent setting of this hotel, beneath the towering mountains and surrounded in nature, makes for a truly romantic stay.
Cape Town is hands down the coolest place to stay in South Africa. It's jam-packed full of fabulous things to do like dancing the night away and breaking plates at Mykonos Tavern or taking a jazz safari musical tour!
If you are looking for an unusual—and free— thing to do on a Thursday night, head over to Obs for a poetry slam! Another excellent ion option is going foraging on Cape Point and learning how to harvest plants and herbs that have medicinal properties with Good Hope Gardens Nursery.
See, there's more to Cape Town than hiking Table Mountain and chilling on Boulders Beach. Cape Town is a vibrant city that can suit your every whim – and yes, Cape Town is safe, but you need to be street smart!
Best Places To Stay In Cape Town
Staying in the Victoria and Alfred Waterfront area, in the Green Point or Gardens neighborhood is the way to go if you're looking for where to stay in South Africa's coolest city!
The party never stops at [email protected] Cape Town. This hostel is situated in the buzzing Green Point Neighborhood, just across the street from the FIFA Cape Town Stadium. The hostel hosts tons of weekly events like beer pong competitions to barbeque nights to happy hours. They also organize free and paid activities including wine tours and skydiving so if you're planning your backpacking trip to Cape Town, don't give this spot a miss!
Perched right on the slopes of Signal Hill Nature Reserve, just a few blocks up the hill from the vibrant waterfront area, this hotel is a real treat. With bright and spacious rooms plus a lush green garden, you're sure to love soaking up a hefty dose of nature while still being in the middle of the city!
Best Airbnb in Cape Town – Cape Town Studio Apartment
Certainly oozing cool vibes, this Cape Town Airbnb is where it's at. It's a one-bedroom and one-bathroom studio apartment that has two beds in it—comfortable for groups of four or less. It is right across the street from The Yard, one of the best burger, pizza, and beer joints in the city!
South Africa's largest city of Johannesburg is an amazing place to visit as it has an authentic South African flavour that you won't really find in South Africa's other big city—Cape Town.
Take the Soweto Walking Tour to get a better picture about South Africa's past. On the tour, you'll check out some of the most important historical sites and monuments in the city. Visiting the historic homes of Nelson Mandela and Bishop Desmond Tutu are also part of the tour. It's really the best way to get to see the city!
Johannesburg is definitely the best city in South Africa for those traveling on a tight budget. Some great free things to do in the city include catching the sunset from Northcliffe Hill, visiting the Multiflora Flower Market, and packing yourself a picnic and strolling around Zoo Lake. The Goodman Gallery is also an art gallery that hosts major exhibitions that are free to the public!
What's really a great place to check out is the Neighbourgoods Market, an open air market with lots of delicious local food and drink! You can definitely find some great deals on meals.
Best Places to Stay in Johannesburg
The city has some stellar up-and-coming neighborhoods that are part of a flourishing new, young, hip scene and there are some epic places to stay in Johannesburg. Head over to Braamfontein to be close to some of the best eateries and bars, or stay in Linden to be snuggled up against some of the most quirky restaurants and antique stores!
Just on the outskirts of the Braamfontein neighborhood, this elegant studio apartment is a real gem. It also comes at a basement price, despite it being on the top floor! It is a highly polished, pristine apartment that was decorated by an artistic genius.
Brown Sugar Backpackers is your go to place to stay for a budget-friendly hostel experience in Johannesburg. They offer free pickup from the international airport and a complimentary free hot breakfast daily. It's a social hostel with quite the international scene.
The Bannister Hotel sits on the outskirts of Braamfontein in the neighborhood of Hillbrow. It's a big, trendy budget hotel that is just across the street from the Neighbourgoods Market. Gautrain Park Station and the Joburg Theatre are all within a ten-minute walk of this hotel too!
The Drakensberg Region actually spans over one thousand kilometers and comprises an incredible mountain range, aptly named the Drakensberg Mountain Range. This range is home to the highest mountains in all of South Africa.
Drakensberg Region is the most unique place to stay in South Africa as where the most incredible hiking is at. If you're not a hiker, you can drive through the mountains and soak up the beautiful views and the lush scenery as there are so many incredible places to stay in the Drakensberg. Don't miss out on seeing Blyde River Canyon and God's Window! The whole region is known for hiking, waterfalls, and kind people with genuine helpful spirits.
Another not to miss activities is hiking around Giant's Castle, a world heritage site. It's just a quick and easy one hour hike to see the Bushman paintings.
No matter if you're seeking soaking natural mineral water pools, horseback riding, mountain biking, or hiking, the Drakensberg Region is where to get your fix of outdoor activities and really soak up the crisp, clean mountain air!
Best Places to Stay in Drakensberg Region
If you're heading out to the Drakensberg Region, base yourself in Underberg or Howick so you can cover the most ground. These charming towns are the perfect place to rest up before you hit the trails!
The Ukhahlamba Guesthouse is a one bedroom and one bathroom guesthouse that is just a ten-minute walk from the Underberg Center. It's a beautiful, secluded farm stay that offers guests an ambiance of tranquility. Expect lots of thoughtful little surprises to make you feel really at home.
Khotso Lodge & Horse Trails is nestled amongst the verdant greenery in the small town of Underberg. It's the best spot to base yourself for adventure and for horseback expeditions! The Khotso Lodge has a mix of backpacker dorms, deluxe rooms, and even a campsite. It's rustic and truly embraces the beauty of nature in both its design and atmosphere.
Best Hotel in the Drakensberg Region – Sunbird Guest House
The Sunbird Guest House in Howick is a delightful bed and breakfast that drips charm. It's a sweet and simple accommodation that is warm and homey. Also, Howick Falls is just over three miles away, as is the local favorite bar—The Pubs End.
Hermanus is a seaside town that sits to the southeast of Cape Town, just over 90 kilometers away. It's renowned for being a top whale-watching destination. There is even a whale festival held each year in September. Hermanus is even home to the world's only whale crier who sounds his kelp horn to signal when the whales are in the bay! There's a Whale Museum and an Old Harbour Museum as well to visit.
There are also lovely beaches to visit, including Grotto Beach, Sandbaai, Kommabaai, and Langbaai, and Voelklip Beach. The backdrop of Hermanus is mountains and hills— all peppered with walking and hiking trails. You can even go paragliding or hang-gliding from the peaks and hilltops!
If you are seeking more adventure activities, in Hermanus you can go canoeing, mountain climbing, surfing, cliff jumping, fishing, scuba diving, and even shark cave diving in the neighboring village of Gansbaai.
Best Places to Stay in Hermanus
When staying in Hermanus, it's best to elect to stay close to the town center so you can enjoy all that this charming town has to offer. There is an abundance of incredible guesthouses in Hermanus and bigger properties if you're traveling with your friends or family.
Zzzone Hostel is located right in the buzzing town center, close to all the attractions. Right from their deck, you can even spot whales during the whale season! There are private rooms and dorm rooms available, all at an exceptionally affordable price. And a massive complimentary breakfast is served daily!
Best Airbnb in Hermanus – Retro Chic Apartment with Mountain View
This trendy apartment is pure bliss. It's a modern flat located right in the center of Hermanus that has whimsical flair. Through the windows you can admire the mountains as you sip your morning coffee. Lastly, it's only a ten-minute walk to the beach from the apartment's front doors.
Best Hotel in Hermanus – The Windsor Hotel
The Windsor Hotel is a stupendous hotel perched right on the cliff's edge, offering sweeping panoramic views of the ocean. The rooms are affordable and tastefully decorated with peaceful tones and hues. This hotel offers a superb breakfast with a wide variety of options.
The Garden Route is a road trip in South Africa spanning over 300 kilometers of achingly beautiful natural wonders. The Garden Route begins at Mosel Bay and terminates at Stormsriver, and threads along the Indian Ocean and past the Tsitsikamma and Outeniqua mountain ranges.
While the Garden Route can take as short as three days or up to two weeks to drive, dependent on what's on your must-see Garden Route bucket list. In our opinion, two weeks is the way to go. If your trip is too short, you're going to miss out on a lot of absolutely astounding things.
Knysna is our favorite town along the Garden Route because it's breathtakingly beautiful. It's a seaside town that has a giant pair of sandstone cliffs called the Knysna Heads, a lagoon, and tons of beautiful viewpoints. You can also take a boat tour around the lagoon. If you prefer, you can explore the lagoon by kayak, sailboat, or stand up paddle boarding.
The best beaches in Knysna is Buffalo Bay known for its white sandy beach and Coney Glen Beach, a rocky cove where you can climb up on the boulders for an epic Instagram shot!
Of course, there is also whale and dolphin watching in Knysna too, and make sure to try the famous Knysna oysters!
Best Places to Stay in Knysna
There are quite a few lovely little towns to stay at along the Garden Route, from Wilderness to Sedgefield, to Plettenberg Bay. However, Knysna is our top spot to stay because of all the amazing things to do! Make sure to stay close to the lagoon so you can take advantage of the incredible views.
This is a beautiful private room in a family-owned bed and breakfast run as an Airbnb. It's a particularly picturesque space with all the amenities you could need, including a private deck, big bathtub, pool, and hot tub. Spectacular views can be experienced just by looking out your windows!
The Waterfront Lodge in Knysna isn't as fancy as those hotels that will break the bank in Knysna. However, it's a cheerfully decorated, bright and spacious hotel that sits right on the lagoon's water. On site is a sundeck, pool, and sauna so you can really maximize your relaxation time.
Best Hostel in Knysna – Jembjo's Knysna Lodge and Backpackers
Jembjo's is a friendly hostel that promises a comfortable stay. There are both dorm rooms and private rooms available, but the dorm rooms are much cozier than the advantage hostel. No hospital-like bleached-white environment here, it's much homier than that. Wooden beams and single beds line the dorm rooms— no bunk beds here!
Where to stay in South Africa is quite a big question! There are a bevy of beautiful Airbnbs, vibrant Hostels, and elegant hotels in South Africa that makes choosing a top three quite the challenge. Here are the results for the top places to stay in South Africa.
Best Airbnb in South Africa – Dome in Tulbagh – Cape Winelands
The Dome in Tulbagh is one of those Airbnbs that drooled over on Instagram. True to its name, it is an outdoors geo dome, nestled right in nature. It's a completely private dome, with electricity, fridge, gas stove, hot shower, bathroom, and bathtub. It has all you could possibly need to be staying in complete privacy and comfort. Don't miss out on this once in a lifetime Airbnb!
Best Hostel in South Africa – Curiocity Cape Town – Cape Town
When you think of hostels in general, nothing particularly beautiful or artistic likely comes to mind. The Curiocity Cape Town Hostel is unlike any other— it's positively gorgeous. It was handcrafted by South Africa's leading local designers and it's a sophisticated and elegant hostel that has a lovely cafe, pool, and outdoor lounge for guests to enjoy.
Best Hotel in South Africa – The Windsor Hotel – Hermanus
When looking for a seaside getaway or a peaceful retreat, the Windsor Hotel in Hermanus is the way to go. Whether you're looking to soak up some tranquil vibes with a wine tasting or get the adrenaline pumping with mountain climbing or shark cage diving, the Windsor Hotel will take great care of you.
Books to Read While Visiting South Africa
These are the top books you should read before backpacking South Africa:
Long Walk to Freedom, by Nelson Mandela and Richard Stengel: Mandela's famous prison diaries that were smuggled off Robben Island.
Disgrace (1999), by J.M. Coetzee: Set in post-apartheid South Africa, the story is about a middle-aged white professor at a Cape Town university, who is dismissed for having a relationship with a student.
Country of My Skull (1998), by Antjie Krog: A book about the real testimonies of apartheid victims and oppressors as discovered by the Truth and Reconciliation Commission (TRC). The TRC was assembled in South Africa after the abolition of apartheid in 1994.
Cry, The Beloved Country(1948), by Alan Paton: A story about a Zulu pastor and his son before the apartheid was legalized.
Don't Forget Travel Insurance for South Africa
World Nomads' mission is to support and encourage travellers to explore their boundaries. They offer simple & flexible travel insurance, and safety advice to help you travel confidently.
They've been doing it since 2002 – protecting, connecting, and inspiring independent travellers just like you.
Get a quote below or read our in-depth review!
World Nomads provides travel insurance for travelers in over 100 countries. As an affiliate, we receive a fee when you get a quote from World Nomads using this link. We do not represent World Nomads. This is information only and not a recommendation to buy travel insurance.
When staying in South Africa, you're guaranteed to have a mind-blowing trip filled with breathtaking scenery, fresh mountain air, and unique things to do like going whale watching in Hermanus or seeing the Bushman paintings in the Drakensberg Region. Whether you are road tripping the Garden Route or solo traveling to Capetown, we hope that our guide here answered all the questions you had about the best areas to stay in South Africa! Check out our South Africa packing list and you'll be set to go!
Do you own or run a kick-ass hostel? Want to be featured on this list? Get in touch at [email protected]
---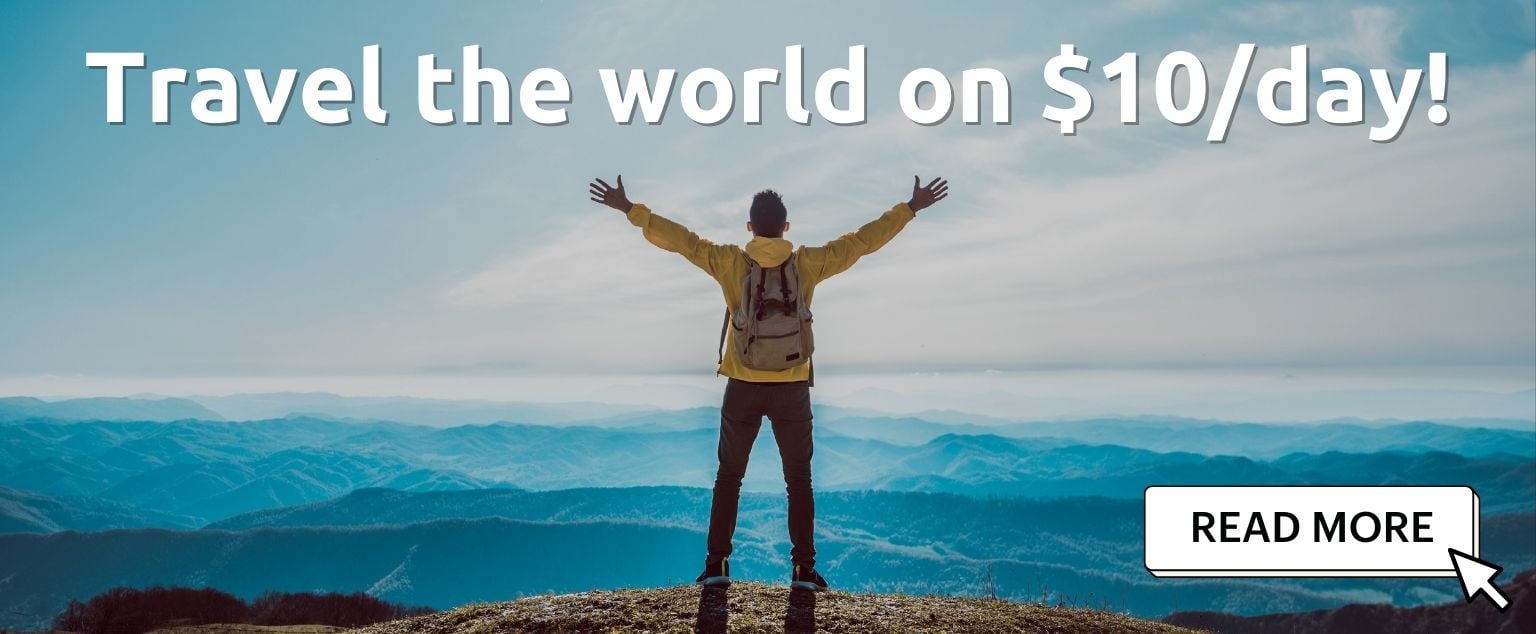 And for transparency's sake, please know that some of the links in our content are affiliate links. That means that if you book your accommodation, buy your gear, or sort your insurance through our link, we earn a small commission (at no extra cost to you). That said, we only link to the gear we trust and never recommend services we don't believe are up to scratch. Again, thank you!