Cape Town is many things to many different travelers, but it seems fairly universal that it is considered one of the most beautiful cities on planet earth.
But with so many accommodation options, it can be difficult and overwhelming to know which hostel to book.
Which is exactly why I made this list of the 20 best hostels in Cape Town.
Reviewed by YOUR travel needs, this list of the 20 best hostels in Cape Town will show you some of the finest properties this city has to offer for when you are backpacking South Africa.
Whether you are looking to party, chill, get some work done, or get some privacy, this list of the best hostels in Cape Town will show you the best options so you can book your hostel quickly, and focus on what matters – backpacking Cape Town!
Quick answer: The best hostels in Cape Town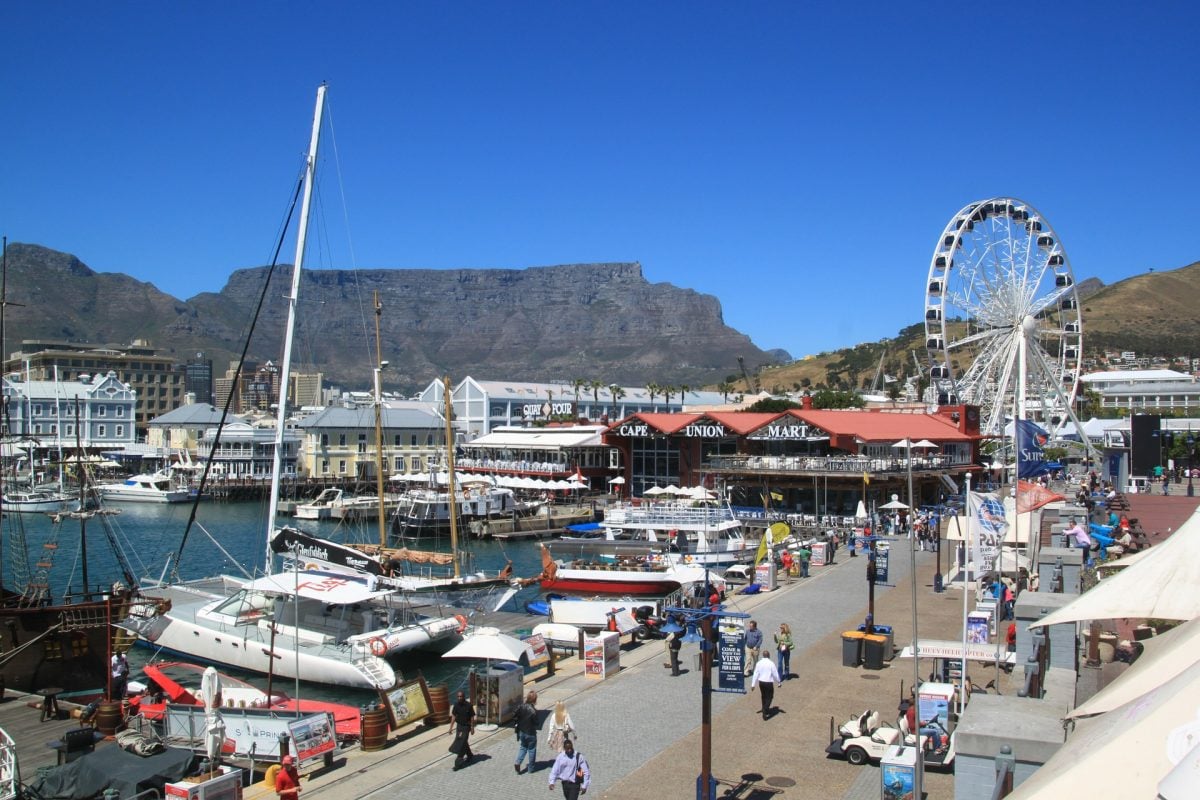 How to pick the best hostels in Cape Town
People forget that South Africa is absolutely huge (3 times the size of Germany!), so whether you are staying in Cape Town for a while, or if it's just a stopover for your trip to Namibia, it's good to get an idea of what your next move is.
When picking the best hostels in South Africa, there were a few things I took into consideration…
Location – Cape Town is big, and it has a ton of areas that are super dangerous. The good news is that these areas are easily avoided. But the bad news is that the public transit in Cape Town is average at best, and it can be difficult to get around. Having said that, try and book a hostel near an area you are interested in seeing. It'll save you a ton of time and anxiety.
Price –  By international standards, Cape Town is slightly above cheap, but is still affordable. Kristin from Be My Travel Muse was able to hack it on $56 a day but I think it's possible to do less comfortably.
Amenities – South Africa has one of the coolest, most developed hostel scenes in the world. While they all don't offer free breakfast (but many do!) you'll feel you'll get your money's worth out of the overall value these hostels provide.
The 20 best hostels in Cape Town
Different people look for different things in a hostel. Luckily, Cape Town's hostel scene caters to everyone! These are the 20 best hostels in Cape Town.
Editor's Note: Check out our neighborhood breakdown on where to stay in Cape Town too!

Do You Want to Travel FOREVER??
Pop your email in below to get a FREE copy of 'How to Travel the World on $10 a Day!'.
$$$
Swimming Pool
Free City Tour
Restaurant/Bar
A real favourite, we'd say that [email protected] is the overall best hostel in Cape Town in 2021. Not only does this cool Cape Town hostel provide the perfect mix of fun, partying, and chill time, plus super-high standards of cleanliness and security, but it's also in a fantastic location near the V & A Waterfront. Dorms come in different sizes, and there are dorms for females only and private rooms. Guests have private lockers, access is by key card, and there's round-the-clock security. With a lively bar, delicious food, regular events, swimming pool, BBQ, tour desk, free city tour, kitchen, book exchange, and free Wi-Fi, what more could a backpacker wish for?
Best Hostel for Solo Travelers in Cape Town – 91 Loop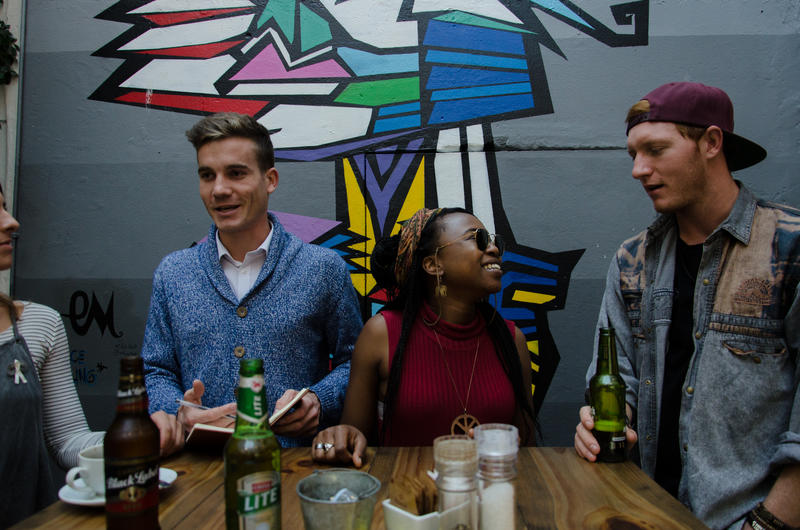 $$
Free Breakfast
Restaurant/Bar
Key Card Access
A sociable and comfortable Cape Town backpackers hostel, 91 Loop has heaps of facilities and freebies. Modern and clean, it's right in the centre of vibrant Cape Town. Funky artwork covers the courtyard walls and inside you'll find a restaurant-cum-bar (where guests enjoy discounts!) and a tour desk. Free walking tours, laundry facilities, bike parking, free Wi-Fi, and inclusive breakfasts sweeten any stay, and the pods, with lockers, reading lights, and individual power outlets, make bedtimes more comfortable. The chatty staff members arrange various fun events and competitions throughout the week, such as drinking games, quizzes, and live music. All in all, this is the best hostel in Cape Town for solo travellers.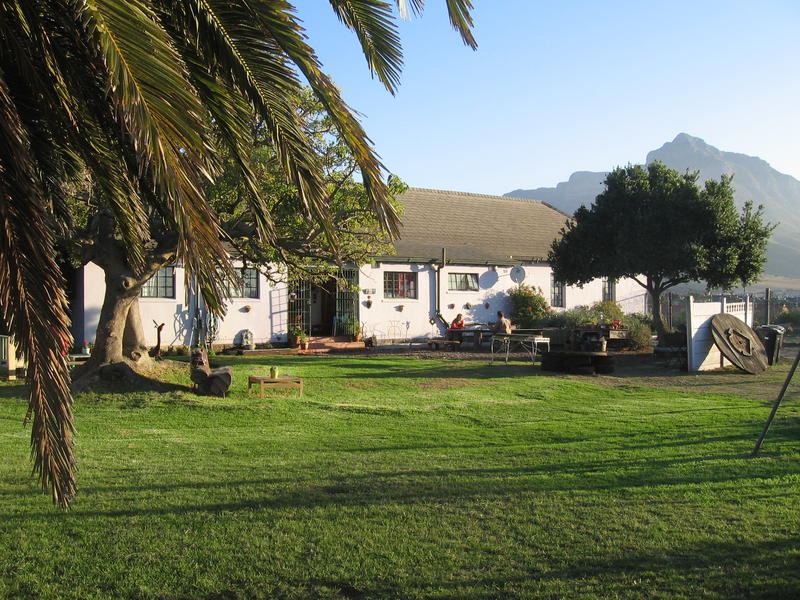 $
Jobs Board
Swimming Pool
Café
Our recommendation for the best cheap hostel in Cape Town is hands down Light House Lodge. The budget prices don't mean that they scrimp though; facilities include an outdoor pool, café, terrace, common room, book exchange, and kitchen. You can catch up with your dirty washing here too. Wi-Fi is free and the jobs board comes in handy if you're planning to stick around and work for a while. Dorms range from four to 14, and there are private twin, double, and family rooms too. Add Light House Lodge to your list of best budget/cheap hostels in Cape Town.
Is This the Best Backpack EVER???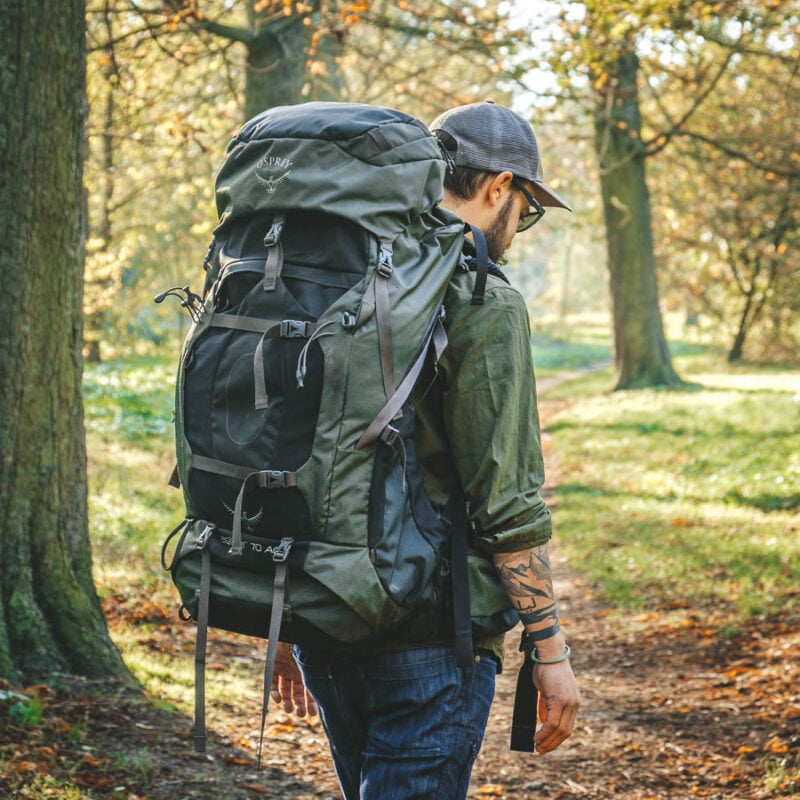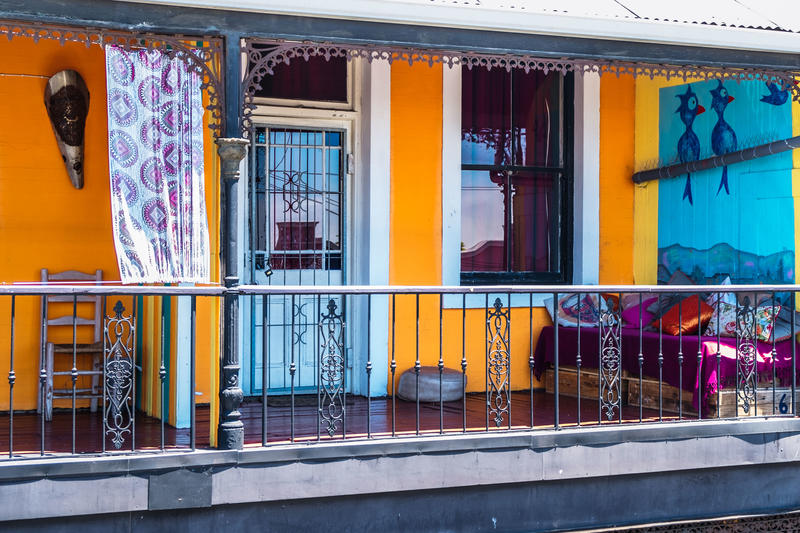 $$
Free Breakfast
Lockers
Tour Desk
The child- and pet-friendly Bohemian Lofts Backpackers has heaps to put a smile on your face. Clean and comfy, the amazing double rooms look more like accommodation from a boutique hotel, making it one of the best hostels in Cape Town for couples. Free breakfast and Wi-Fi help you save money in addition to cooking your own meals in the communal kitchen. Relaxed and friendly, there's a tour desk and steam room to get sweaty together. The location, in Observatory, is terrific, with shops, restaurants, bars, and more nearby, making it one of the best hostels in Cape Town. If you like the look of this spot, and you're looking for a place to stay with your partner, you might want to check out these awesome guesthouses in Cape Town – you'll be surprised at how affordable they are!
If you're backpacking Cape Town and looking for the best party hostel, look no further my friends. Long Street Backpackers knows how to have fun. It's the way they roll. Slap bang in party central, Long Street is bursting with bars, clubs, and places to grab a bite to eat. Don't eat out on Sundays though—everyone gets free stew! The onsite bar keeps the cheap beer flowing and the people make everything way too beautiful. Safe and secure, the hostel provides everything you need to recharge your batteries too: a pool table, chill-out room, kitchen, and outdoor areas.
Best Hostel for Digital Nomads in Cape Town – Awesome Backpackers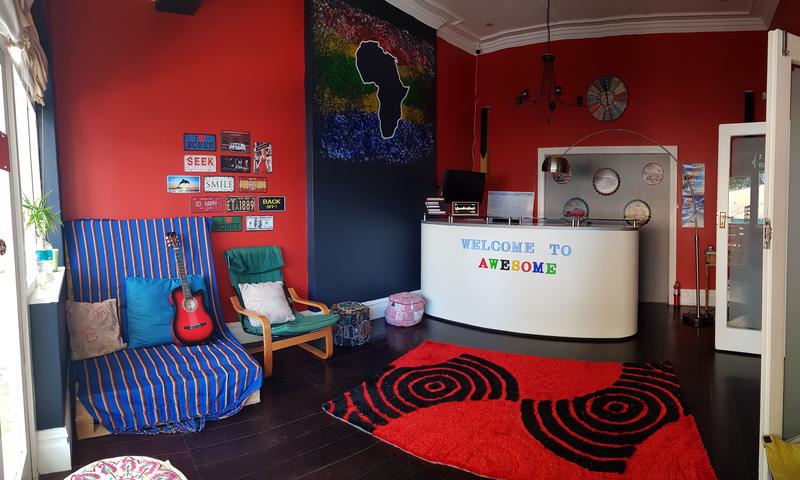 $$$
Swimming Pool
Games Room
Laundry Facilities
The fast and free Wi-Fi combined with plenty of places to sit and work makes Awesome Backpackers, in our eyes, the best hostel for digital nomads in Cape Town. Heck, you could even check your emails and make some money while sitting right by the swimming pool. Isn't that just the stuff that travellers' dreams are made of?! It shouldn't be all work, work, work, though; treat yourself to a soak in the Jacuzzi and let your hair down in the evenings with the fun parties.
More of the best hostels in Cape Town
Need a bit more inspiration? We've got you covered with 14 more of the best hostels in Cape Town. There's definitely plenty to choose from!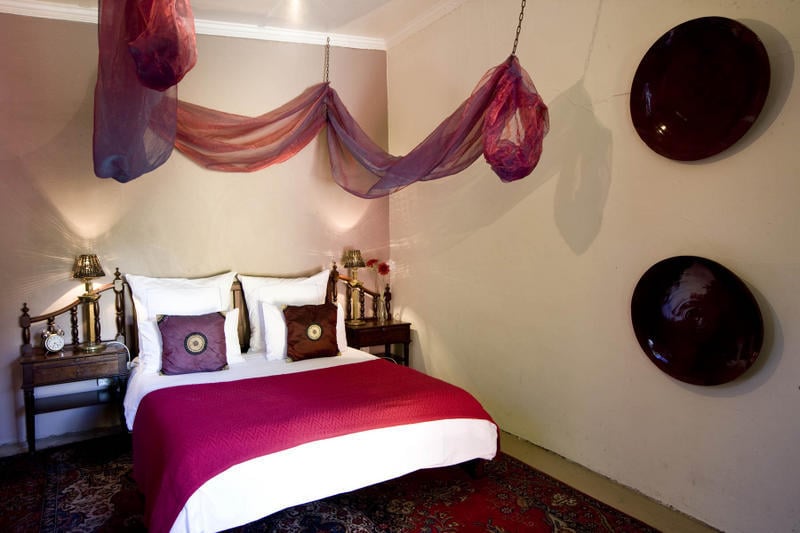 $$
Free Breakfast
Bar
Laundry Facilities
An energetic hostel, 33 South Backpackers knows how to party! One of the coolest hostels in Cape Town, there's something fun every night of the week. Fridays are especially popular with the lively BBQ and plenty of meaty deliciousness. Free walking tours show you the sights of the surrounding youthful area—Observatory—and you can easily book tours and surf lessons onsite too. Freebies include breakfast, parking, and Wi-Fi and home comforts include laundry facilities, a shared kitchen, a terrace, and a book exchange. All guests have a locker and the dorms have bags of style.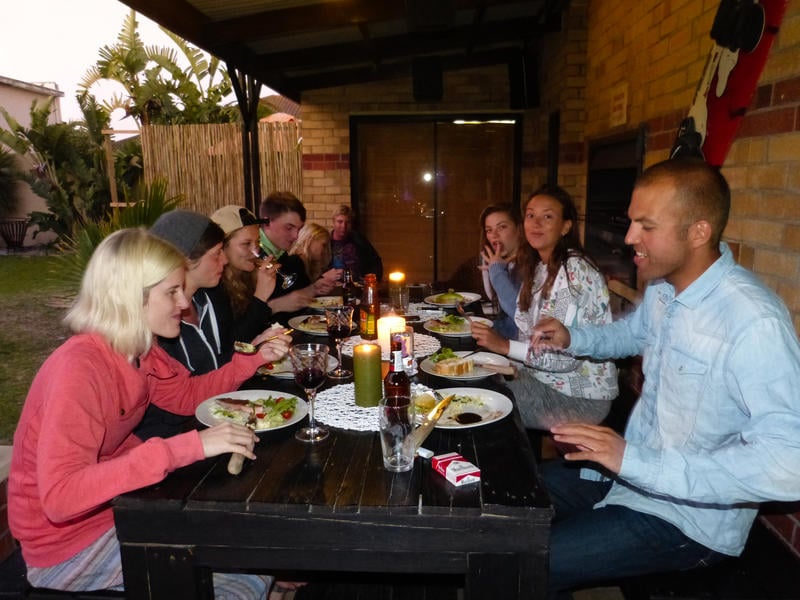 $$
Swimming Pool
Hot Tub and Steam Room
Pool Table
A top hostel in Cape Town for sporty souls and travellers who crave adventure, The Surf Shack excels at thrills and excitement, and is one of the best cheap hostels in Cape Town. Mellow and carefree, live the beach life in comfort and discover the nearby beach and vibrant local area. Surfing, kitesurfing, and stand-up paddle boarding are just a few ways to get the adrenalin pumping. Outside there's a swimming pool and patio, hammocks, BBQ, and sun loungers, while indoors you can relax in two cosy lounges. TVs, music, a pool table, PS3, and a dart board well and truly send boredom packing. Other top-notch facilities include a kitchen, laundry facilities, parking, and secure storage for sports gear, all of which contribute to it being one of the best hostels in Cape Town.
$$
Onsite Restaurant/Bar
Tour Desk
Luggage Storage
The tranquil Zebra Crossing is a place for peace and Zen-like calm. The family-friendly pad is ideal for backpackers who value time and space to chill. Privacy-seeking solo travellers can check-in to a single room, and there are also private rooms for two or three as well as an eight-bed dorm. You'll definitely be able to find your happy place between the two lounges and the large courtyard. Whip up a feast in the kitchen or the outdoor BBQ or grab something tasty from the café. Wi-Fi is free and there's a tour desk.
$$$
BBQ
Bar/Cafe
Laundry Facilities
The award-winning Cape Town Backpackers hostel has everything you need for a home-from-home in Cape Town, plus a huge selection of rooms. There are mixed and female-only dorms ranging from four to seven as well as private rooms. You can cook for yourself in the kitchen or BBQ or help to support local projects by eating delicious local fare in the café. There are many shared spaces to chill and mingle, and there are heaps of trendy shops and cafes almost outside the door. Free Wi-Fi, a tour desk, laundry facilities, and lockers make this a recommended hostel in Cape Town.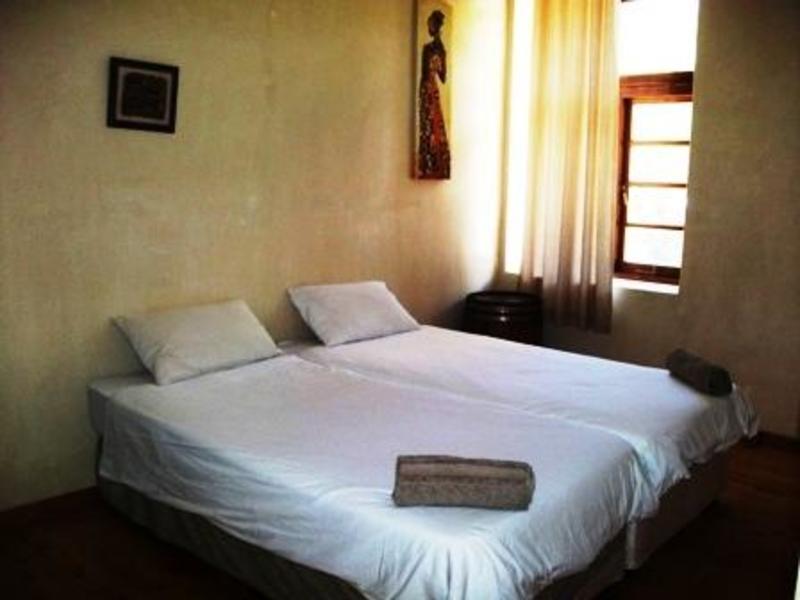 $$
Private Rooms Only
Bar
Bike Hire
Located 40 kilometres from Cape Town, Simon's Town Backpackers is one of the best cheap hostels in Cape Town, plus it's also close to nature and exploring the gorgeous Cape Peninsula. There are tons of cool adventures to be found, including hiking, biking, whale-watching, fishing, caving, surfing, and diving, not to mention touring vineyards and hopping between bars. While there are only private rooms at this backpackers' nest, that doesn't mean you found find a great sociable atmosphere in the lounge and on the terrace—it just means you'll sleep better! And, there's no Wi-Fi for a reason—it's time to disconnect from tech and reconnect with life!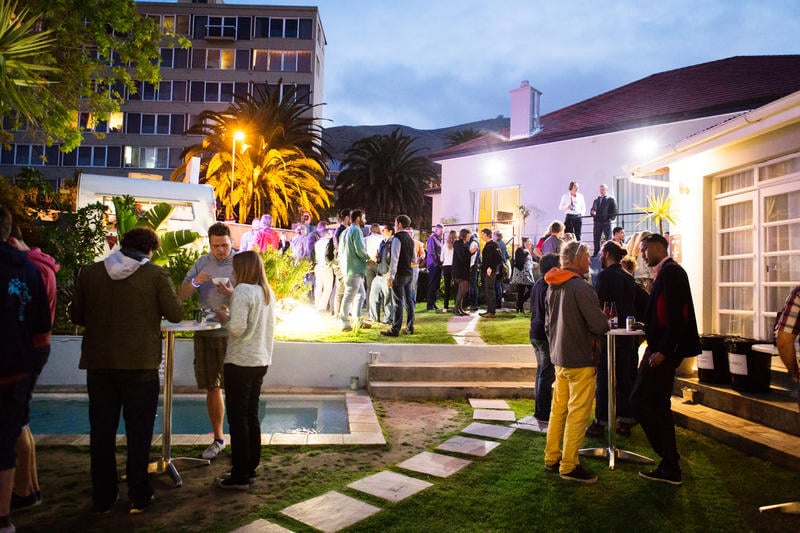 $$$
Inclusive Breakfast
Swimming Pool
Games Room
An award-winning accommodation, Atlantic Point Backpackers is a terrific youth hostel in Cape Town. There's no need to fork out for breakfast or Wi-Fi—they're free—and the modern and chic hostel has a well-equipped kitchen, BBQ, travel desk, TV lounge, and entertainment room with a pool table and board games. The bar is a great place to meet other guests and the swimming pool lets you cool off in the scorching South African sunshine. Sleeping options include mixed and ladies-only dorms and various-sized private rooms. Airport transfers are easily arranged; you don't need to hunt down a Cape Town hostel near the airport.
$$
Swimming Pool
Bar
Luggage Storage
Just 100 metres or so from Bloubergstrand beach, endless days of soaking up the sun, swimming, and riding the waves await you at Cape Surf Hostel. This could be the coolest, and one of the best cheap hostels in Cape Town. You can really bond with new buddies, with just eight people per house. Each of the three spacious houses has its own bathrooms, kitchen, and lounge, but everyone can come together at the swimming pool, BBQ area, and outside social areas. There's no Wi-Fi, but the owners will help you out with connectivity in a pinch. Travellers benefit from lockers, luggage storage, bike parking, and useful travel advice.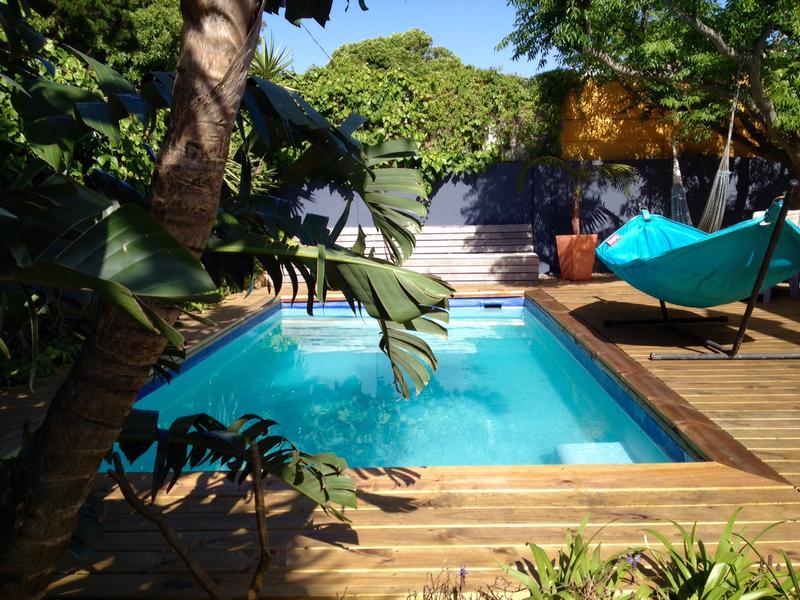 $$
Swimming Pool
Games Room
Bar
The cheerful and helpful staff members are a huge plus point for Aloha Lodge, with members of staff really going the extra mile to make sure all guests are having a wonderful time. Watch a stunning sunset from the beach, cool off in the swimming pool, cook up a storm in the kitchen, perfect your BBQing skills, socialise in the bar, and challenge new buddies to a game of pool. There are also laundry facilities—got to be done at some point!—a book exchange, and free Wi-Fi at this recommended hostel in Cape Town.
$$$
Free Breakfast
Café
Swimming Pool
A cool backpackers hostel in Cape Town, The B.I.G. is a boutique hostel in Green Point and it's ideally located close to all the best places to visit in Cape Town. The small dorms have large lockers, big enough to fit your whole backpacks inside, for your security. The hostel has a spacious and well-organised shared kitchen and a cosy common room that feels just like you're sitting in your mate's living room. The many arty touches will appeal to creative characters. The swimming pool can be hard to ignore on a hot day—why not have a poolside BBQ? Wi-Fi and breakfast are free.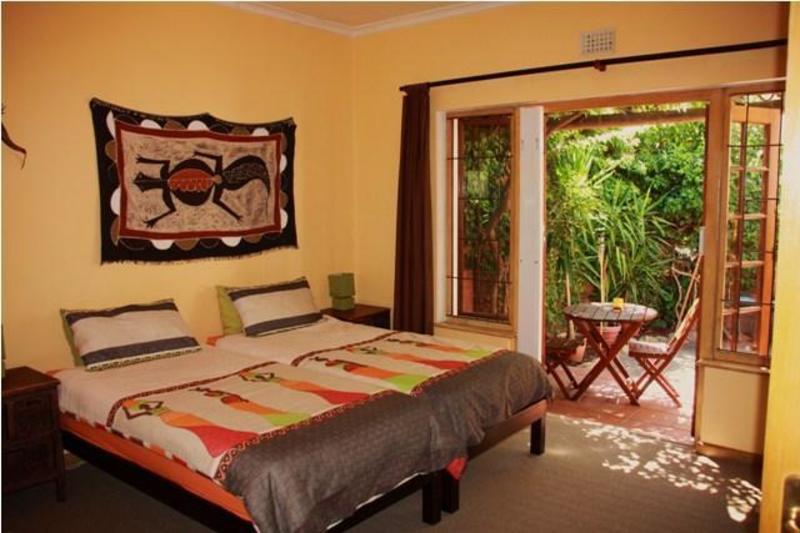 $$
Bike Hire
BBQ
Laundry Facilities
A top hostel in Cape Town for buddies travelling together, House on the Hill doesn't have dorms but it does have affordable rooms for two, three, and four. It's great for couples too. Rooms are spread between two gorgeous homes, both with attractive African-themed décor. All rooms are en-suite and have tea and coffee making facilities, a hairdryer, a TV, and free Wi-Fi. All guests can make full use of the kitchen and BBQ and meet other travellers in the common room.
$$$+
Inclusive Breakfast
Restaurant/Bar
Swimming Pool
Although The Backpack Cape Town is a fair bit pricier than other Cape Town youth hostels on this list, we felt its long-standing reputation, great location, sense of community spirit, eco-friendly ideas, friendly vibe, and top-class facilities earned it a spec. Besides, everyone should treat themselves to a fancy stay once in a while, right? The hostel can sleep up to 100 people through its trendy dorms and rooms, and housekeeping services are provided. Tuck into a filling free breakfast and savour tasty dishes from the resto-bar if you don't dig cooking. Other awesome stuff includes a swimming pool, community gift shop, tour desk, ATM, and free Wi-Fi.
$$
Free Breakfast
Bar
Swimming Pool
Situated in the city centre, A Sunflower Stop is one of the all-round best hostels in Cape Town. The atmosphere is casual and relaxed and people meet and mingle at the swimming pool, in the bar, and in the lounge. Buddy up with like-minded souls to cook dinner or head out with your new pals for days and nights about town. A sunny place in Cape Town, A Sunflower Stop isn't lacking when it comes to handy amenities; there's free Wi-Fi, breakfast, and all-day coffee, laundry facilities, tour desk, book exchange, currency exchange, bike hire, and more.
The themed rooms at HomeBase Cape Town Backpackers are comfortable and lockers are provided. This is a place that takes shared sleeping arrangements to the extremes, though; the smallest dorm sleeps four, while the biggest dorm accommodates 36 people. Yikes, that's more than 70 eyes, ears, and feet in one room! There's also a female-only dorm for six and private rooms for two, three, and four. The rooftop bar provides the perfect setting to try and remember all your roomies' names (or not … !), and other shared areas include the kitchen and TV lounge. Give this youth hostel in Cape Town a try!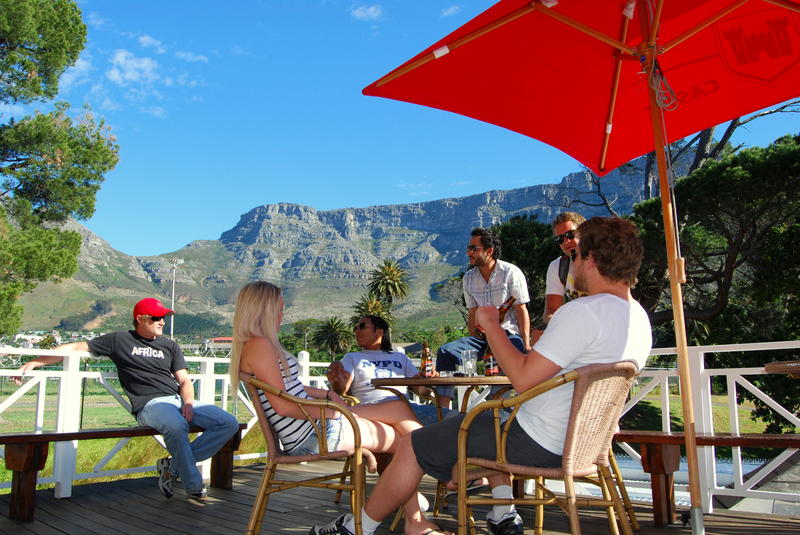 $$$
Restaurant/Bar
Swimming Pool
Jobs Board
Ashanti Lodge Gardens is a cool backpackers hostel in Cape Town, offering bags of comfort, class, fun, and frolics. Dormitory beds have private lockers, power outlets, and reading lights, and there's a female-only dorm in addition to the mixed rooms. Mix up mealtimes between the onsite restaurant/bar and busting out your best masterchef moves in the kitchen. Breakfast is free. Unwind by the swimming pool or in the TV room, sunbathe on the deck, grab a cue, rack the balls (!!!) and play some pool, or live it large in the lively bar.

Unlock the The Broke Backpacker's GREATEST Travel Secrets!
You pop your email here, and we promise to send you only travel content that's actually relevant — sounds like a pretty good deal to us!
What to Pack for your Cape Town Hostel
Pants, socks, underwear, soap?! Take it from us, packing for a hostel stay is not always quite as straight forward as it seems. Working out what to bring and what to leave at home is an art we have perfected over many years.
Check out our definitive Hostel Packing list for our top packing tips!
Why you should travel to Cape Town
If you are heading to Cape Town, get excited for a once in a lifetime experience. With the help of this guide to the best hostels in Cape Townca, you'll know exactly which is the best hostel for you, so you can enjoy this amazing city.
And as a reminder, if you can't decide which hostel to book, our number one recommendation is [email protected] Cape Town
FAQ about Hostels in Cape Town
Here are some questions backpackers ask about hostels in Cape Town.
Travel Safety Tips for Cape Town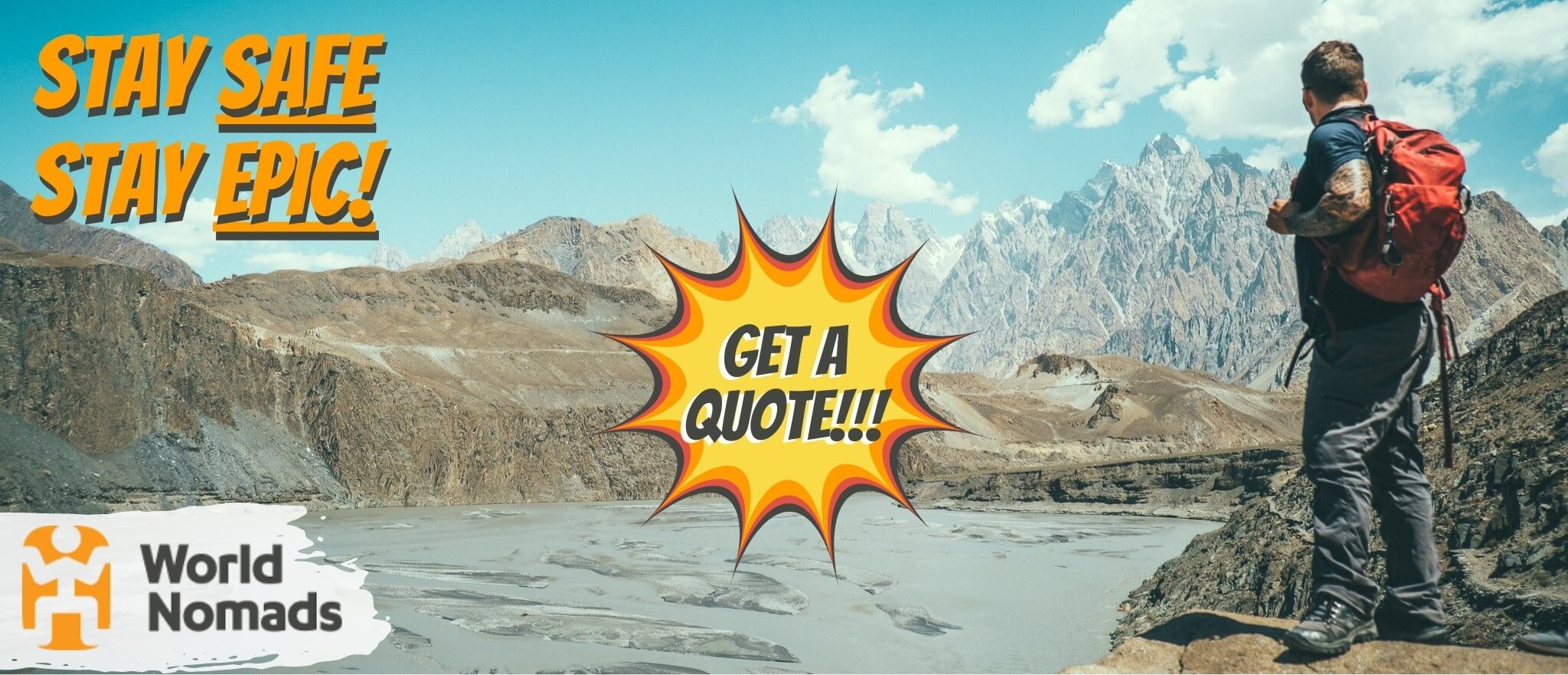 It's good to get lost sometimes, but it's also good not to get too lost. There are people that want you home in one piece.
There's one travel insurance provider The Broke Backpacker trusts for all his wildest shenanigans… World Nomads!
Click the button below to get a quote on your insurance or read our in-depth review of World Nomads' coverage. And then… let the shenanigans begin. 😉
If you're feeling a little extra concern for your security while visiting Cape Town, then be sure to read our in-depth Cape Town safety guide, which includes lots of tips and statistics.
More Epic Hostels in South Africa and Africa
Hopefully by now you've found the perfect hostel for your upcoming trip to Cape Town.
Planning an epic trip all across South Africa or even Africa itself?
Don't worry – we've got you covered!
For more cool hostel guides around Africa, check out:
Over to you
By now I hope our epic guide to the best hostels in Cape Town has helped you choose the perfect hostel for your adventure!
If you think we've missed anything or have any further thoughts, hit us up in the comments!
Do you own or run a kick ass hostel? Want to be featured in this list? Get in touch [email protected]
---
Thanks for reading – that was fun! 😀
We bring you epic FREE content!
Find out how YOU can help support us.
We're a big site with a big team and this job isn't always easy. But we do it because we love it – we love providing epic and free content. We love the knowledge that our content keeps you adventuring. We don't ask for money, but if you'd like to find out how you can help the site in more organic ways, click the button below.
Thank you for your support 🙂
---
Bye for now, but not forever!
If you want MORE top-tier Broke Backpacker content like this, then sign up for our weekly newsletter below to get the latest and greatest!
And for transparency's sake, please know that some of the links in our content are affiliate links. That means that if you book your accommodation, buy your gear, or sort your insurance through our link, we earn a small commission (at no extra cost to you). That said, we only link to the gear we trust and never recommend services we don't believe are up to scratch. Again, thank you!