It's easy to understand why we're all so intrigued by Morocco – with visions of bustling street markets full of exotic goods and spices, sunset camel rides over the sand dunes of the Sahara and the mystic blue streets of Chefchaouen – it's all too enchanting! Not to mention its mountains for hiking and expansive coastline for incredible beaches and surfing. There's adventure at every turn – how can one not be fascinated by this North African gem?
And, if you're a fan of Humphrey Bogart in Casablanca, well, even more understandable still.
But with its varying topography, hot climate and conservative Muslim roots – figuring out how and what to pack for Morocco is a bit daunting…
Welcome to our Morocco survival guide, where we'll address all of your questions and concerns! Here you'll find your top 22-needs list of packing essentials, recommendation on what to wear in Morocco for the fashion and culture, an in-depth look at Morocco's weather conditions and how to pack for each season. You'll also get our packing tips specifically for men and women, and what not to pack for Morocco.
So sit back and enjoy the read. You'll soon be a Morocco packing pro, and be more ready than ever to take on your North African backpacking adventure.
Ok then, off we go!
Top 22 NEEDS for Morocco – Morocco Packing List
#1 – Nomatic Travel Bag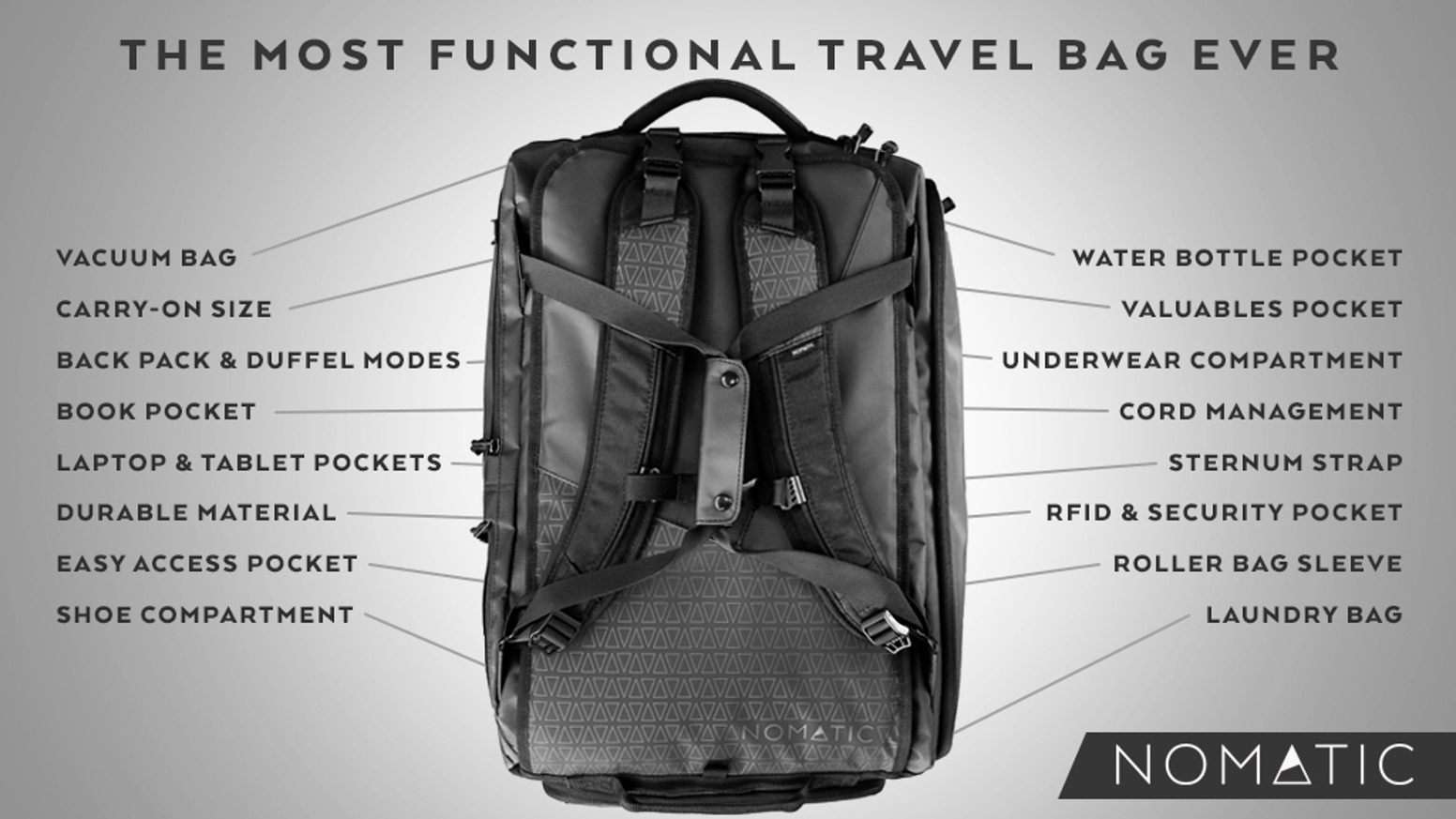 For the narrow streets and uneven ground of Morocco, you'll appreciate having your backpack as your only piece of luggage. Our most highly recommended backpack is the Nomatic Travel Bag. You can comfortably fit everything on your what to pack for Morocco list thanks to its many awesome, built-in pockets. You'll also love its waterproof, durable material that makes this bag the top-quality choice for all types of backpackers.
#2 – Active Roots Security Belt
Morocco is a safe travel destination – and by exercising basic precautions – you shouldn't have any problems. One of these precautions is keeping money and small valuables close and away from pickpocketing hands. We like the Active Roots Security Belt because it looks like a normal belt from outside, but inside, it conceals a zippered pocket – which is the perfect hiding place for stashing away your goods!
Need a little more storage?
When moving from place to place, you should keep your travel documents and other valuables on your body. Your carry on isn't safe, even when it's under your seat or overhead.
A full-sized money belt that stays tucked under your clothes keeps your documents and cash organized during your travels and assures nothing critical gets left behind or stolen.
#3 – World Nomads Insurance
Many travelers may be tempted to save a few bucks and take travelers insurance off of their 'what to take to Morocco' checklist. But we highly advise against it. Hopefully, nothing will go wrong – but if it does – the price you'll pay in the long run will be much higher. World Nomads Insurance offers affordable plans that cover all potentially costly situations – from covering medical needs and emergencies to reimbursing for unexpected trip cancellations and stolen items.
#4 – Active Roots Water Bottle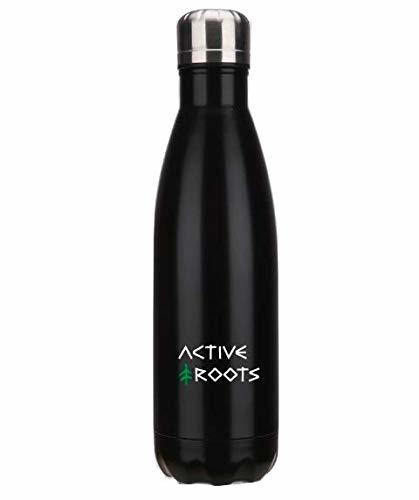 In Morocco's mostly-hot weather, you'll want to have a water bottle on hand to stay properly hydrated. Instead of buying plastic bottled water – which is both costly and not environmentally friendly – use a stainless steel water bottle, like the Active Roots Water Bottle, that you can refill with filtered water. It has a 25-ounce capacity compared to the 17 ounces comparable bottles hold, which means less frequent refilling.
#5 – Combination Lock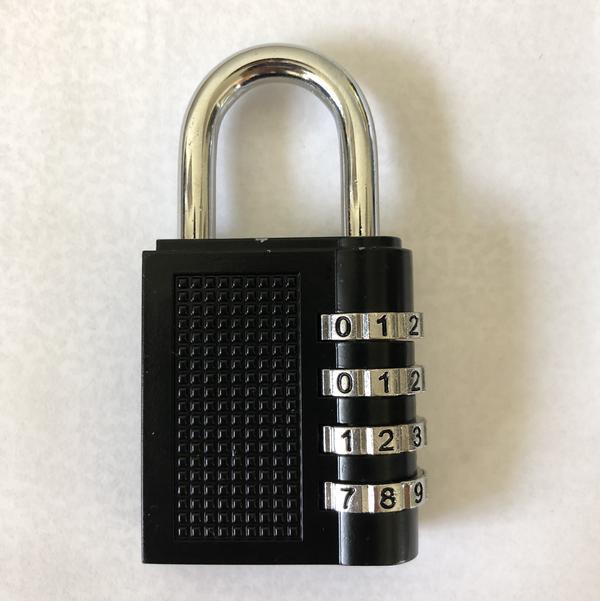 As a prudent globetrotter, you should make it a habit to keep your main travel bag locked. You don't need anything too fancy or cumbersome – a simple lock like the Active Roots Combination Padlock will do. It's small, travel-friendly and locks with a combination that's resettable at any time – so you're actually okay if you forget the combination the first time around. Also much better than a lock that requires keeping track of a tiny key!
#6 – Skeletool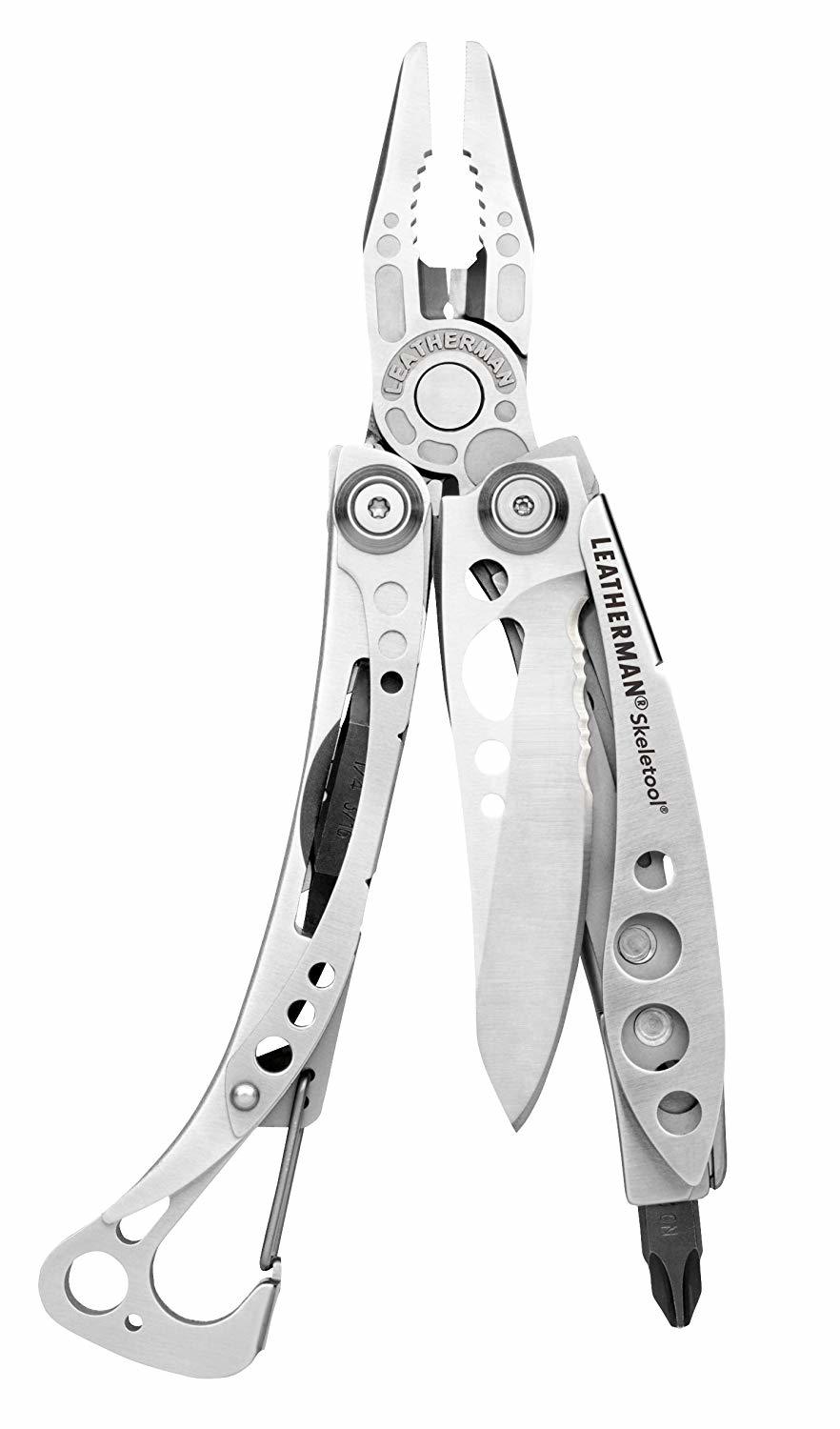 If you haven't been traveling with a multi-tool, like the Skeletool, we recommend adding it to your 'what to pack for Morocco list. They can really come in handy in a variety of situations, and it's a staple item for most adventure travelers. The compact travel-friendly models pack away easily to conveniently carry around in your daypack – if you run into a situation where it becomes useful. You never know when you'll need an emergency bottle opener, right?
#7 – Active Roots Microfiber Travel Towel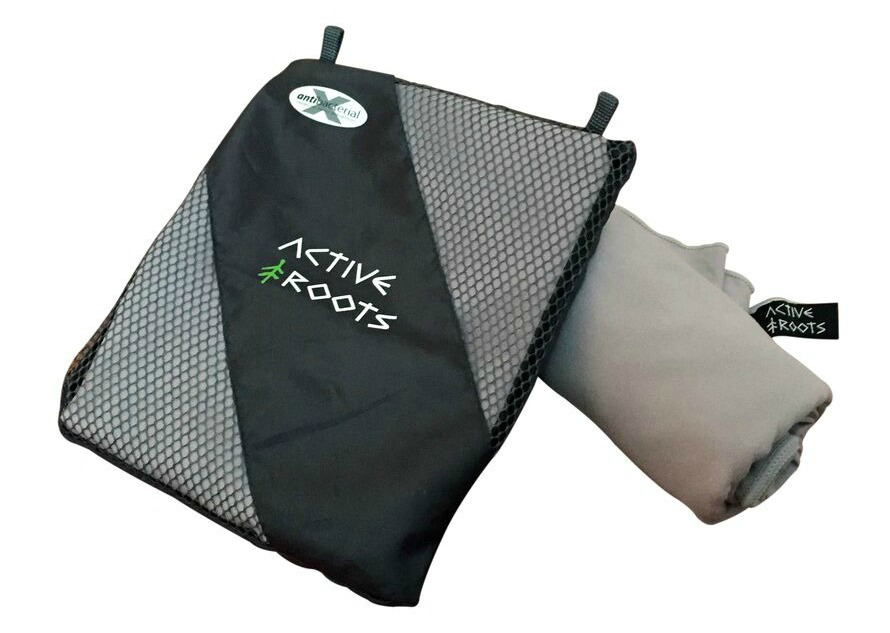 A quick-drying, compact travel towel is another one of your Morocco packing essentials. You'll need it for any beach or coastal trips – plus you'll want one if your budget accommodation hands you a towel that's far from desirable. That is if you're provided one at all. The Active Roots Microfiber Travel Towel is the best because it doesn't take up any packing space, and its anti-bacterial material dries in under an hour and doesn't get stinky!
#8 – Active Roots DayPack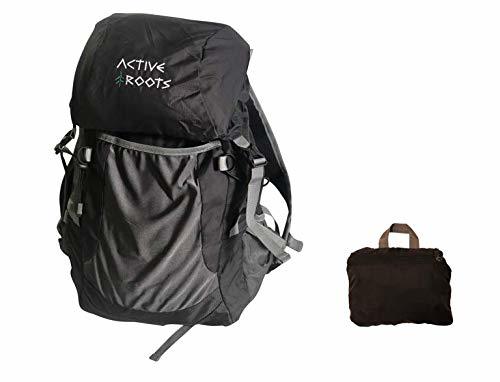 It's always worth having a daypack with you whenever you travel but often NOT worth carrying something bulky around. The Active Roots adventure daypack is hands down the best foldable day pack around, it comes with a water bottle holder, folds down super small yet provides plenty of space for your day-venture and is tough and sturdy.
#9 – Fairywill Electric Toothbrush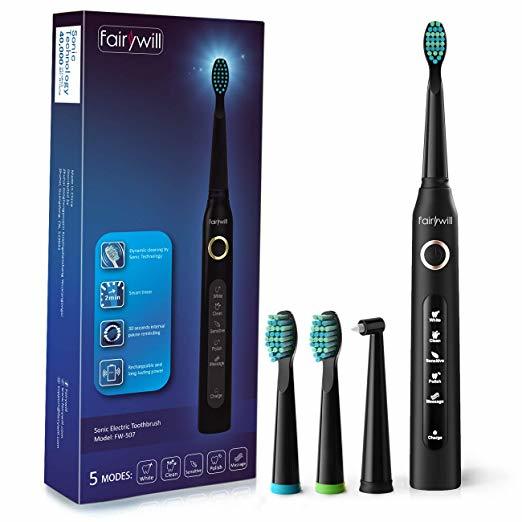 Have you ever considered having an electric toothbrush as one of your backpacking essentials? Well, we think that after you try the Fairywill Electric Toothbrush – you will! Just like we did, you'll get hooked on how awesome and healthy your teeth feel after a super cleaning with the many available modes. And it only weighs 55 grams, so it's a bit of travel luxury well worth having.
#10 – SunGod Sunglasses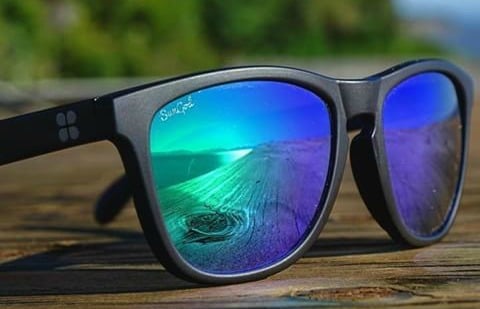 You can't travel around Morocco without an amazing pair of sunglasses. For sunny outdoor hiking, beach trips and flying desert sand, your eyes will need quality protection. We're big fans of SunGod Sunglasses because they're built for performance without sacrificing style – you customize the frames and lenses to your liking and personality. With triple-layer scratch resistant lenses, they're practically undamageable – but you can count on SunGod's Lifetime Guarantee in the event that you do!
#11 – Sunscreen
The Moroccan sun is quite strong – it is in Africa, after all. And since you'll likely be spending most of your time outdoors, you must protect your skin with a quality, high SPF sunscreen lotion. You'll need to apply daily and often while out hiking, pool lounging or simply strolling around the street markets to avoid painful sunburns or sun-damaged skin. You don't want to learn the hard way.
#12 – Digital Camera
Morocco's desert landscape, one-of-a-kind architecture and the blue of Morocco's blue city of Chefchaouen are sights you simply must capture with high-quality photos. Even though today's camera phone technology is quite sophisticated, you'll want a digital camera for your what to pack for Morocco gear. Starter cameras are inexpensive and simple to use if you haven't invested in a digital camera yet; we recommend shopping around for a good deal.
#13 – Travel Jungle Gym Set
Whether you're traveling for a weekend or for a year, it's difficult to keep your usual workout routine on the road. There are loads of workouts online to print and follow, but there's nothing like being in a gym with proper exercise equipment. Enter: Monkii Bars. You can set up your workout station anywhere – hotel rooms, mountainsides, your backyard – and the pocket gym comes with its own app so you can learn the ropes (cough, cough) of staying fit on the road!
#14 – Travel Pillow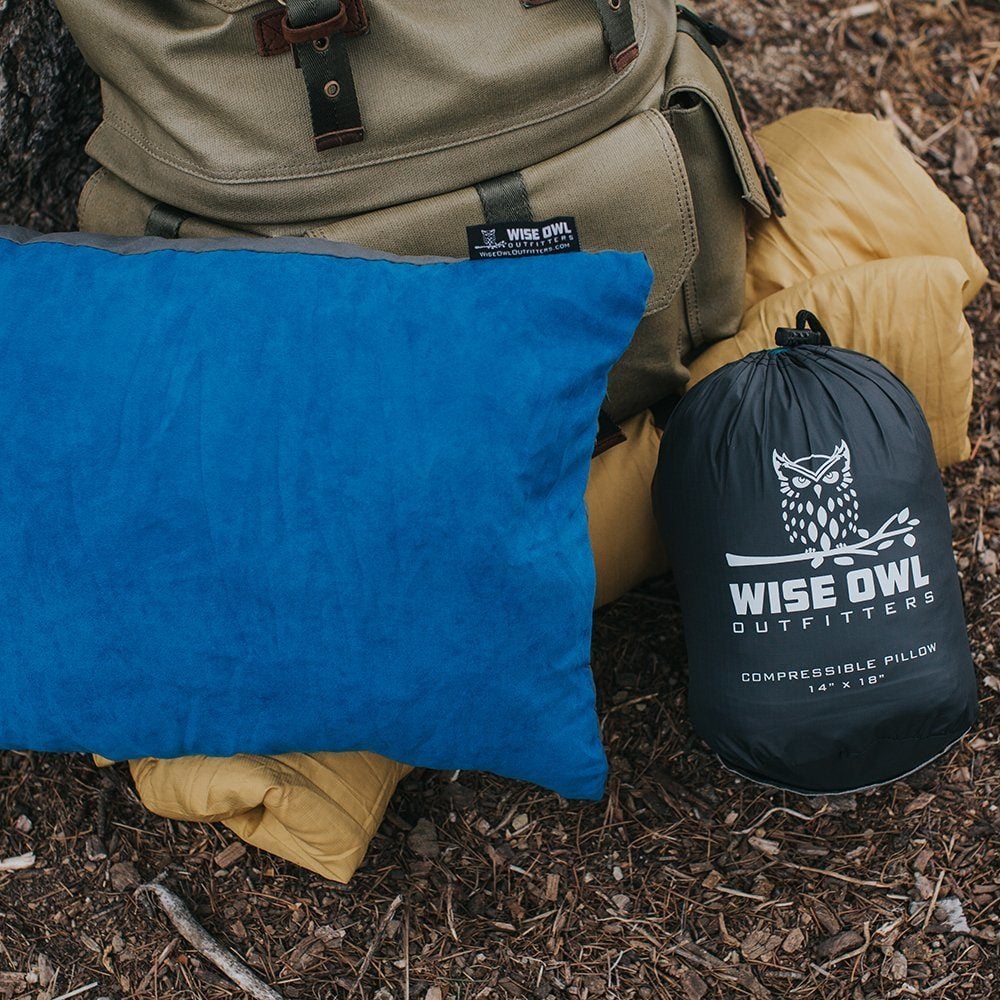 Consider a travel pillow one of your Morocco packing essentials. For flights and long train or bus rides, you'll want a comfy pillow to rest your head on to make the journey more pleasant. Also, consider that if you don't fully trust where the pillow your hostel provides has been – you'll want the comfort of knowing you have your own to rely on. Find your favorite style that's compact and easy to pack – you won't be sorry!
#15 – Travel Sheet
With a travel pillow on your 'what to pack for Morocco' list, you'll want a travel sheet to complete your clean, personal bedding options. You won't need anything heavier than this, and since it packs down into a compact sack, it's well worth having. You'll get a much better night's sleep in soft sheets that you know have only been used by you. They're also great for chilly train rides along the way.
#16 – Travel Adapter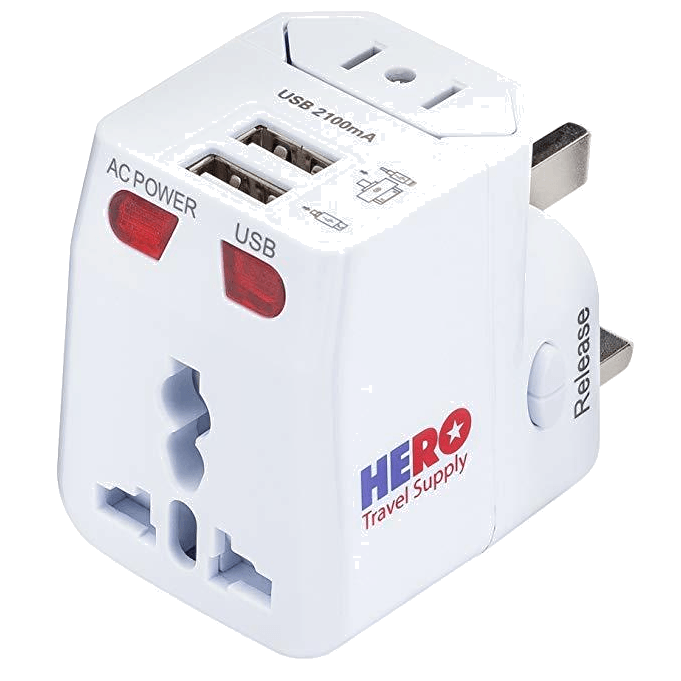 Moroccan power outlets are the same as in Europe – socket types C and E – so you'll need a power adapter depending on where you're from. You obviously want to keep your electronics charged – so be sure to double and triple check that you'll be able to properly plug your devices into the sockets there. Or, you can take the easy road by packing universal travel adapter that will work in Morocco, and practically anywhere in the world.
#17 – AR Toiletry Bag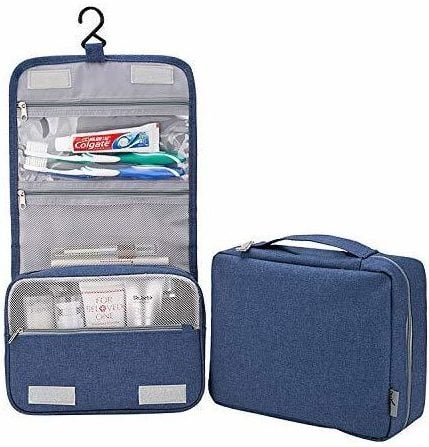 Another backpacker favorite for staying organized is a hanging toiletry bag. It's extremely helpful to have all of your accessories neatly gathered in one bag that you can hang for easy accessibility, especially when counter space isn't plentiful or even available. A well-organized bag is worth having whether you're tree whilst camping or a hook in the wall – it helps to have quick access to all your stuff.
#18 – Packing Cube Set
Another useful organization tool is a set of packing cubes – they help keep the contents of your bag orderly and also packs them down to maximize your bag space. If you know the feeling of pulling everything out of your bag to find that one thing that you need, then you can see how these can be a lifesaver! Pick one cube for tops, one for bottoms, one for swimwear – or whatever system works for you – and you'll save yourself lots of time.
#19 – Hats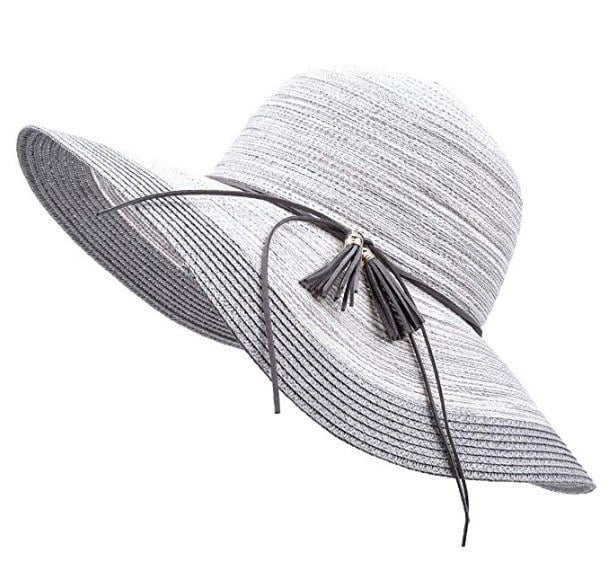 For Morocco's many outdoor activities, hats are the best way to shade and protect your face – and to spice up an otherwise plain travel outfit! You may even want to pack a couple of hats, depending on your itinerary. For women, wide-brimmed hats are perfect for the beach and for Morocco street fashion. Men and women should also consider a baseball hat, or a hiking style hat, for more active or rugged days.
#20 – Toilet Paper
When you're out and about and need to use a public bathroom in Morocco, you'll find that most aren't stocked with toilet paper – or there may be an attendant sitting outside that you have to pay to get a few squares. Your best bet is to have travel toilet paper in your daypack at all times. It's not an unexpected surprise you want to encounter when you really need some!
#21 – Sanitizing Wipes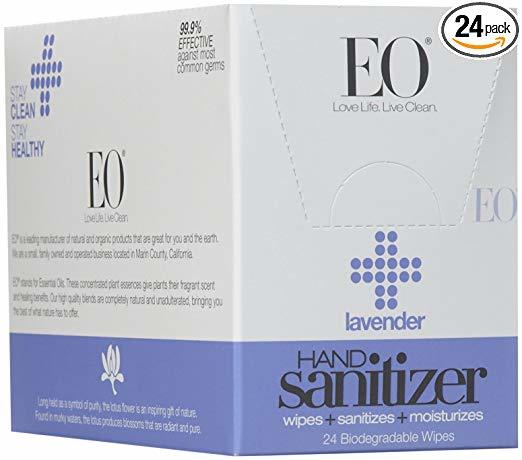 In addition to the lack of toilet paper in the public bathrooms, you may also have a tough time finding soap to wash your hands. You'll want to keep biodegradable sanitizing hand wipes in stock in your day bag along with your toilet paper. Not having your hands clean – especially before eating – is the biggest risk for exposure to foreign bacteria and getting sick. So keep those hands clean!
#22 – Travel First Aid Kit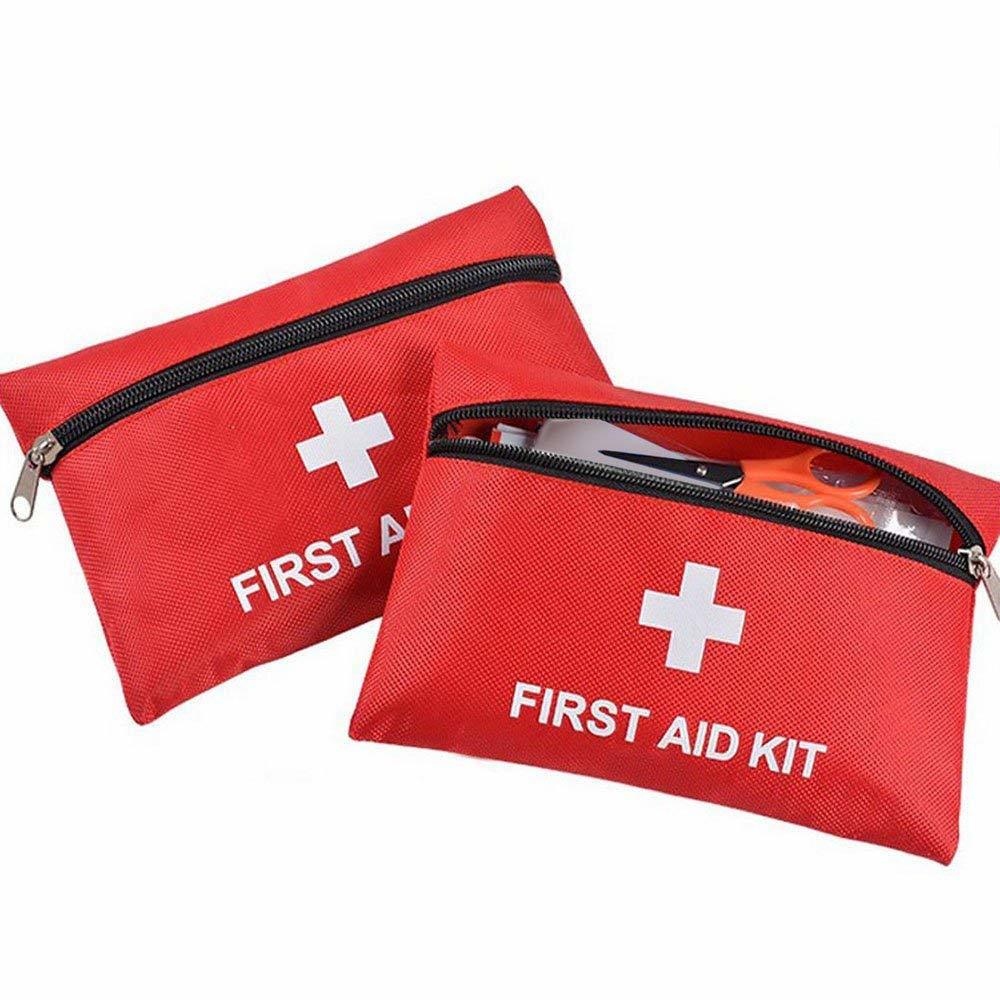 For Morocco's often rugged outdoor conditions, you'll want to make sure to include a travel first aid kit on your what to take to Morocco checklist. Blisters, minor cuts, and scrapes are all highly possible, so you'll want a quick and easy way to treat and disinfect them. Avoid any potential infections by having basic first-aid essentials readily available – like bandaids and a disinfecting ointment. It's always better to be safe than sorry!
What to Wear in Morocco
As a cultural and religious destination – combined with its hot weather – figuring out what to wear in Morocco is a delicate balancing act. Keep in mind that the country is 99% Muslim, and a conservative style of dress is considered appropriate. As a visitor, it's best to respect this etiquette and dress accordingly.
For women especially, the dress code has some strict mandates. Not only to not offend the locals but to keep unwelcome male harassment at bay – keep your knees, shoulders, midriff, and cleavage covered up. You don't need to be wrapped up from head to toe, but keep things on the conservative side to feel more comfortable. There are plenty of options to stay fashionable in the hot weather – tunic tops, capri pants, midi dresses, long skirts, t-shirts, flowy blouses – all of these choices are appropriate both for Moroccan culture and weather.
Although Morocco street fashion is laxer for men, they too need to abide by rules of modesty. Shorts are acceptable, especially in more cosmopolitan cities like Marrakesh and Fez, but they should be long enough to reach the knee. It's also best to avoid sleeveless shirts. The norm for locals is to wear long pants and a conservative shirt; male tourists should try to follow their lead as much as possible.
Visiting Morocco in Summer
Morocco weather in June, July, and August is overall extremely hot – especially in inland areas like Marrakesh and near the desert. Average summer temperatures in this area range from a low of 68° F (20° C) to a high of 100° F (38° C). To escape the intense heat, you can travel to the coastal areas or the mountains for milder temperatures.
You'll find crowds at the beaches in the summer, and, for surfers, it's a good time to catch some waves. Tourist prices are fairly high – by Morocco standards – for the coastal areas. But you can find some good summer travel deals in the hotter parts of the country, as you move farther away from the coast.
When preparing to pack for what to wear in Morocco in summer, think clothing in breathable fabrics to keep you cool in the hot sun. For women, you need to stay rather covered up even in the summer – so you'll want to pack linen pants, loose-fitting capris, maxi skirts, midi, long dresses, t-shirts, and blouses. These are all airy, lightweight items that are appropriate for Morocco fashion and will keep you comfortable in the heat.
For what to wear in Morocco in summer for men – pack knee-length chino shorts, a pair or two of lightweight pants, an airy collared shirt, and solid-colored t-shirts.
Pack swimwear for the beach and coastal visits. Morocco beach fashion is laxer, but pack a more modest swimsuit for your final selection!
Visiting Morocco in Fall
Fall – the extreme temperatures from summer start to let up in September and October, and even more so by the end of fall. In November, you may experience some rain, and snow may begin falling in the Atlas mountains. Marrakesh and the surrounding areas become much more pleasant to travel through with average daily temperatures of 81° F (27°C) in September, down to 63° F (17° C) by November.
October is a great shoulder month to consider for your Moroccan adventures if you want to avoid the intense heat but still have pleasant weather for outdoor excursions.
For what to pack for Morocco for autumn, you'll want lightweight summer-type items for September – lightweight pants, airy shirts and blouses, and t-shirts. For October and definitely for November, you'll need a lightweight jacket for chillier nights. For mountain areas, pack a warm jacket and layers.
Some outfit ideas for women: a pair of capri pants with a tunic top for daytime sightseeing – top that with a dark jean jacket for what to wear in Morocco at night. Or a cotton jersey pants jumpsuit with a silk pashmina to cover your shoulders and to ward off any autumn chills.
Visiting Morocco in Winter
Moroccan winter in December, January, and February vary quite a bit by region. You'll likely find warm to cool temperatures in Marrakesh, but also rain in January and February, so you should plan on a rain jacket and umbrella. The coastal areas will be chilly, and it will be very cold in the mountains. Average temperatures range from a low of 46° F (8° C) to a high of 68° F (20° C). The snowy mountain areas can get as low as -4° F (-20° C).
If you're a skier or snow sports enthusiast, winter is a great month for you to visit the mountains and hit the slopes. For less snow-centered activities, Southern Morocco offers plenty to do. Desert trips and camel treks on the dunes of the Sahara are fantastic choices that you won't soon forget.
As for how to pack for Morocco's winter – you'll need to pack according to region. For the coastal areas, pack long pants and shirts that are most typical to Morocco street fashion. You'll want to add a lightweight jacket for extra warmth. For the mountains, you'll need full-on winter gear with thermal layers, a thick winter jacket, hat, gloves, and scarf.
Visiting Morocco in Spring
Morocco weather in Spring sees moderate, warm temperatures before the summer heat strikes again. Rain will continue in many regions, so you'll still need your rain jacket – especially in March and April. March sees average high temperatures of around 77° F (25° C) and climbs up to 84° F (29° C) by May.
May is Morocco's other best shoulder month to choose that offers the best pre-summer conditions. It's pleasantly warm before reaching the point of discomfort, and greenery and blooming foliage decorate the landscape. You'll find festivals and plenty of lovely outdoor activities to enjoy in the springtime.
For what to pack for Morocco for the spring months, you'll need layers that you can take off or add as temperatures fluctuate. A lightweight jacket will be needed for what to wear in Morocco at night as evening temperatures remain fairly chilly.
How about some spring Morocco outfit ideas? For women, a pair of dark jeans, an airy boho blouse and a lightweight scarf for a pop of color and fashion. For men, a pair of chino pants with a collared linen short-sleeve shirt topped with a lightweight jacket for nighttime outings.
What Shoes to Pack for Morocco
For Morocco's often uneven and narrow streets, you'll want to focus on comfort and practicality when deciding what shoes to pack for Morocco. You have outdoor activities to choose from that will also affect your shoe selection, so plan out your activities of choice ahead of time.
For sure, both men and women need a pair of comfortable walking shoes for exploring Morocco on foot. If you're hitting the hiking trails up in the mountains, a full hiking boot isn't necessary – just make sure your shoes have ample support and traction.
Women may also want to pack of pair of comfy sandals – which feel nicer in hot weather than closed toe shoes – and go perfectly with long skirts, dresses, and capris. They're also fashionable for what to wear in Morocco at night for a nice dinner or night out on the town.
Men may also want to consider a sandal or Birkenstock-style shoe that doesn't require wearing socks. Especially if you're visiting in the summer or shoulder months, your feet will be able to breathe and stay cool.
Also, slip in a simple pair of flip flops for beach trips. And if you're using shared accommodations in Morocco, you'll want them for the showers!
Females – What to Pack for Morocco
Here you go, ladies – tips specifically for your what to pack for Dubai packing list:
For Fashion
For fashion and comfort – as mentioned before, women need to be aware that street harassment does occur. Unwanted staring and catcalling can get uncomfortable if you're caught off guard. The best thing to do is to avoid eye contact, ignore and dress to minimize the attention as much as possible.
But this shouldn't hold you back from showing off some style! The perfect minimalist-packing and so very versatile items are one-piece outfits. Linen romper jumpsuits are lightweight, comfortable, and pleasantly trendy. Wear a t-shirt underneath – and voilà – your shoulders are covered! Or, opt for a tank and have a wrap to cover up as needed. Another recommended go-to is a maxi dress. They adequately cover you up for Morocco street fashion – but add some earrings and chunky bracelets, and you're ready for anything!
Pack accessories that keep you safe!
Infinity scarves are chic and classy, but some even provide a hidden pocket to keep your valuables.
The Active Roots Zipper Scarf is your run-of-the-mill infinity scarf but with a hidden pocket that's big and sturdy enough for a night's cash, your phone, a passport and (hell with it) some snacks too!
For Hygiene
For Hygiene – if you get your period during your travels, also be aware that tampons are hard to find in Morocco. Sanitary napkins are more common, but if you plan on doing beach and water activities – you'll want to pack your own tampons. Another option is a menstrual cup, like the Diva Cup, that's you'll only need one of because they're reusable. Not only will you save money but you'll also fight pollution!
Males – What to Pack for Morocco
Ok, fellas, here are your what to pack for Morocco packing recommendations:
For Fashion
Morocco fashion in more lenient for men than it is for women, but you should still be respectful of the conservative form of dress and adhere to social norms. Shorts are okay to wear, but you'll see most men wearing pants and collared shirts. For the hot weather, pants in natural fibers that breathe are ideal. If you don't have a pair of linen pants, we highly recommend getting them for Morocco – they're lightweight, comfortable and look very classy.
For Comfort
For comfort – women can easily carry around a silk scarf or wrap for sun protection, to shield their face in the desert sand, or for chillier nights. For you guys, the most versatile item you can get is UV buff or headband. For such a small and almost weightless accessory, you can sure do a lot with it! You can wear it as a headband or bandana to wick away sweat, as head and neck gaiter for sun protection or to ward off evening chills. Another very useful function is having it as a face shield – if you're out on that Saharan camel ride, you'll appreciate having it to keep the desert sand out of your nose and mouth!

What NOT to Pack for Morocco
Well, that's everything for what to pack for Morocco, and now here you have our tips on what NOT to pack for Morocco:
Don't pack short shorts or revealing swimsuits. This goes for both men and women. Even though it's more popular for women to wear shorter shorts and skirts – men also need to make sure their shorts are the longer type that reaches down to the knees. Opt for swim trunks and one-piece bathing suits versus speedos and bikinis.

Don't pack heavy books. They add two things you don't want – weight and bulk – it's much smarter to travel with an e-reader or Kindle with downloaded books for leisure reading.

Don't bring expensive or flashy valuables. You increase your chances of losing stuff along the way when you're traveling – plus, anything that looks expensive naturally makes you more of a target for potential theft. If there's anything you'd be crushed to lose – and don't absolutely need – leave it safe at home.
If you've heard horror stories about Morocco, they may be exaggerated. See if

Morocco is safe or not at the moment and prepare yourself as needed.
The Best Backpack to Pack for Morocco
You may remember our backpack recommendation as the first item of our top-22 what to pack for Morocco needs – and since what you rely on to carry your livelihood throughout your travels is that important, we want to get into more detail! Here are a few reasons we pick the Nomatic Travel Bag as the best backpack to pack for Morocco.
First, the design. It's the smartest and best thought-out we've seen in a travel backpack – and we've seen a lot! It has so many specially constructed pockets and compartments to easily fit main essentials; you'll find a designated spot for your water bottle, shoes, electronics, socks and underwear. You'll appreciate the RFID pocket for extra security. It even brilliantly includes a cord management system and a mesh laundry bag – it's awesome.
Next, its innovative strap system allows you to choose between backpack and duffel bag-style configuration for ultimate versatility. As a backpacker with a potentially sore back, you'll love the detachable waist and sternum straps for maximum carrying comfort.
As for quality and durability for Morocco's often rugged, dusty and possibly wet conditions – not a problem. With the Nomatic's waterproof and resilient material, this bag will easily endure this adventure and many, many more to come!
Final Thoughts on What to Pack for Morocco
There you have it, fellow adventurers! Your complete Morocco survival guide – your step-by-step what to pack for Morocco manual with our top-22 essentials packing list, tips on what to wear in Morocco to stay comfortable and respectful – including special recommendations for women and men. We've also reviewed detailed weather conditions by season and how to pack for each and what NOT to pack for Morocco.
You're geared up with all you need to know about what to pack, so we hope you're feeling at ease about your packing list and are ready to take on the task. And just think, after that's all done – you're off to Morocco! So, get excited, and be ready to take in all the sights, sounds and experiences of this magical place. Enjoy the ride!
Also – don't forget to sort your travel insurance! We've put together a roundup of the best travel insurance for backpackers, or if you're low on time, get a quote from World Nomads now, our favourite travel insurance provider.
Yay for transparency! Some of the links in this post are affiliate links. This means that if you book your accommodation through the site, The Broke Backpacker will earn a small commission at no extra cost to you. Your support helps me keep the site going.
---
Need More Inspiration?
Like this post? PIN ME!!!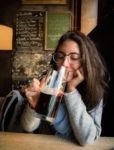 Writer and Editor, Ana Pereira is a California native, inspired by Earth exploration and introspection. Recently, she spent several months exploring Africa and South Asia. She spends most of her "down-time" out in the wilderness, climbing, hiking, and beyond, and is feverishly passionate about travel and health.