Stretching across much of the southern tip of South America, Argentina is the continent's second biggest country, behind only Brazil. The country is bordered by the Andes mountains and has a diverse terrain, mostly made up of temperate and fertile grasslands called Pampas.
However, Argentina also packs in a ton of Andean uplands, subtropical wetlands, and, most interestingly, Patagonian steppes. Patagonia is one of the most unique regions in the world. Mostly uninhabitable, this dramatic landscape is made up of treacherous icy mountains, crystal clear lakes, harsh deserts, and glaciers – it sits high on most adventurers' bucket lists for a good reason!
With such a unique landscape, it shouldn't come as a surprise that there are some exciting national parks in Argentina. The country has 33 national parks, ranging from Patagonian mountain ranges to lowland grasslands, each boasting its own unique nature, flora, and fauna to explore.
What are National Parks?
So, what exactly is a natural park, and what can we expect from these parks in Argentina?
A national park is an area of land or water that the government of a country legally protects for the preservation of wildlife and enjoyment of the public.
From its northern borders of the Andean Mountains to the southern tip of the Americas, there is a world's worth of ecosystems within Argentina's borders.
Luckily, Argentina dedicates a significant portion of its resources to protecting these natural resources, landscapes, and the flora and fauna that live within them. The history of national parks in this country dates back to 1903 when a small portion of land in the Andes was donated to the country for public protection.
The country has 33 national parks to speak of, under the control and management of the Administracion de Parques Nacionales (National Parks Administration).
Unlike most countries, most of Argentina's national parks can be explored for free. There are only 11 of the 33 national parks require purchasing an entry pass, which typically costs around USD 20 per adult per day. Naturally, the parks which charge a fee are the most touristy and popular spots.
National Parks in Argentina
Spending time in at least a few of the national parks when visiting Argentina is an absolute must. This list of favorites spans the country's length, from its most southern Patagonian glaciers to the northern reaches of Argentina.
Aconquija National Park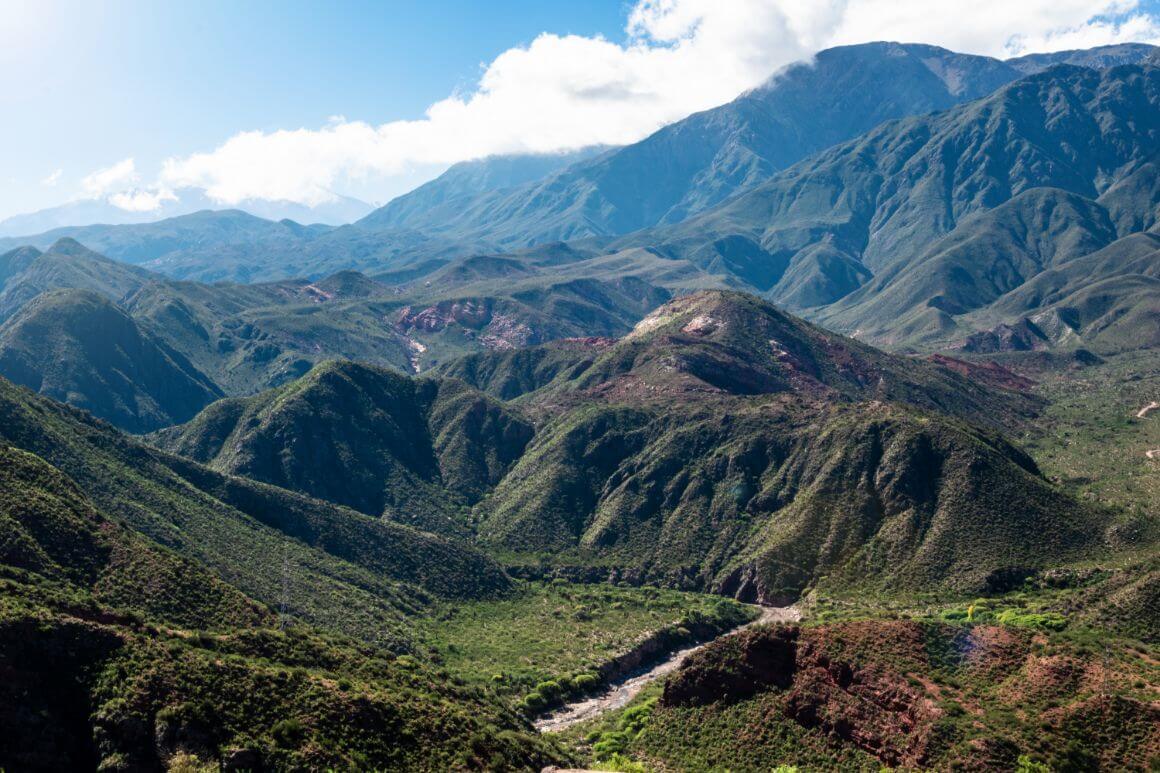 Size: 193 sq mi
Location: Tucuman
Entrance Fee: Free access
Formally known as Campo de Los Alisos National Park, Aconquija is part of a new series of parks established in 1995. The park sits at the boundary of the Andes and the Yungas forests, varying dramatically in elevation from one point to another.
Central Andean puna grasslands cover the higher parts of the park, which are even topped off with a snow-capped mountain terrain at an elevation of 16 thousand feet.
The park houses a unique ecosystem of plants called the Yungas ecosystem. This system represents a sample of forest biodiversity that you can't find anywhere else in the world.
The park is famous for its hiking trails and boasts ten demarcated routes. Ideal for family treks or advanced hikes, each route offers an entirely unique experience through different parts of the park.
Aconquija is free to enter and is open every day, 24 hours a day. If you're visiting for the day, guides advise visiting from 9 am to 6 pm. However, you might want to extend your hike and camp within the borders of the Argentinian national park along your route.
Where to Stay near Aconquija National Park:
With minimal accommodation in or around the area, you'll need to camp in the park or head a couple of hours north to Tafi del Valle. Here, you'll find the charming cabin big enough for a family of four on 2.5 acres of land.
Calilegua National Park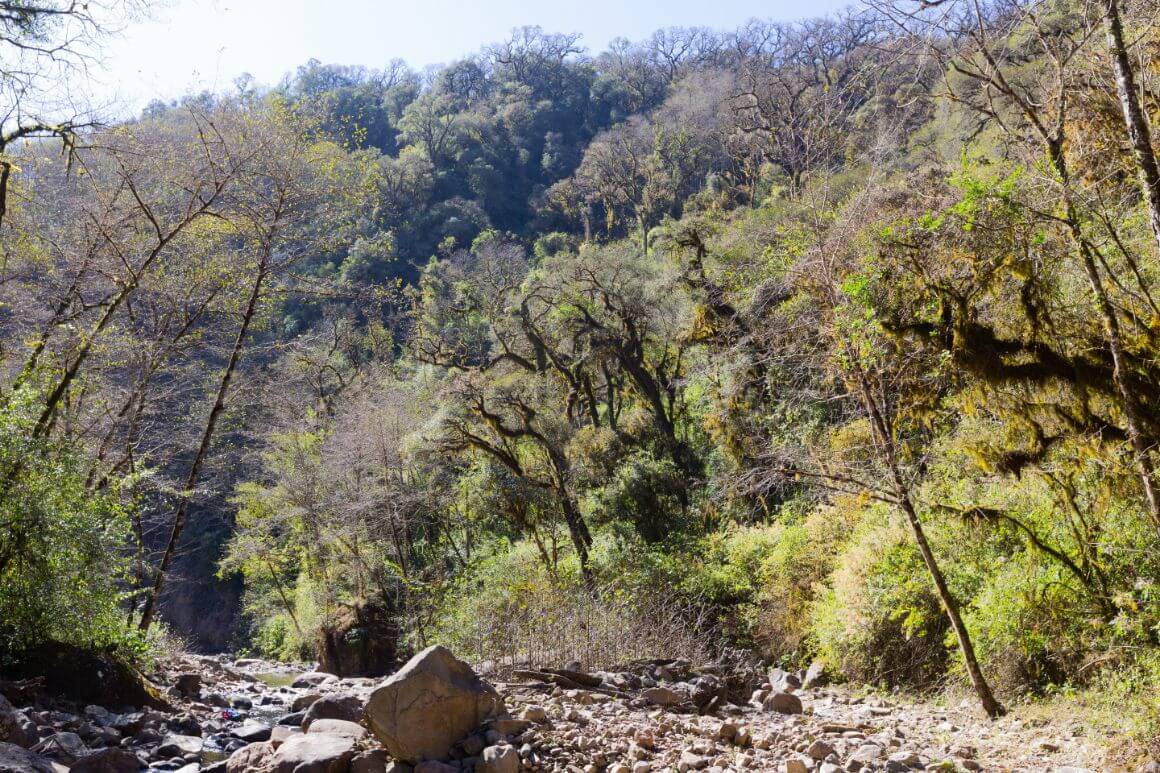 Size: 295 sq mi
Location: Jujuy
Entrance Fee: Free access
Located in the most northern province of the country, Calilegua National Park is famous for its multicolored mountains and rustic desert landscape. Set in a desert environment, the park's mountains are an unexpected pop of color and jungle in a typically dry setting.
The lush green mountains and jungle flora grow all thanks to the fertile and rich soil, which provides all the right nutrients for these jungle, forest, and mountainous plants to thrive. Besides diverse plant species, the park is home to the jaguar, which lives here along with many other wild cat species.
The park is suitable for anyone who enjoys spending time outdoors, as well as trekkers and hikers, and bird watchers. Best of all, since the park is located so far north, it is rarely frequented by tourists, making it one of the most authentic and 'untouched' parks in the area.
The best time to visit is during winter when the entire Jujuy region is flourishing with lush plants and wildlife. One of the more popular hikes in the park, known as the Termas del Rio Jordan, is only accessible during winter when the river is flowing (as summer months are the rainiest in this national park in Argentina). It's also not a bad place to visit in October if you want to avoid the crowds yet still catch some decent weather.
Where to Stay near Calilegua National Park:
Just a short drive from the park's entrance, Hosteria – Spa Posada del Sol is a hotel that offers rooms with complimentary Wi-Fi and air conditioning in San Martin. The accommodation features an outdoor pool and a spa with a hot tub, gym, and relaxation room.
Campos del Tuyu National Park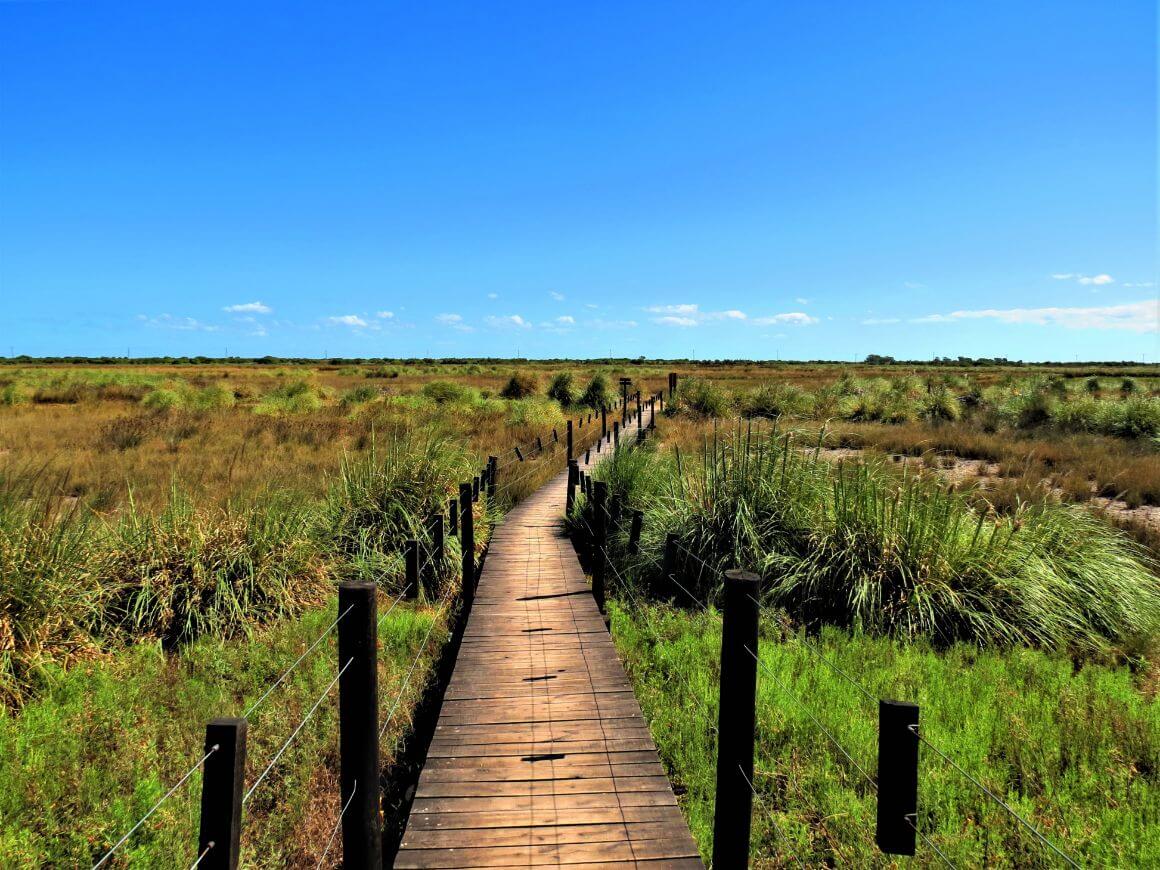 Size: 12 sq mi
Location: Buenos Aires
Entrance Fee: Free access
Not too far away from the iconic capital city of Buenos Aires, Campos del Tuyu National Park sits on the southern shore of Samborombon Bay on Argentina's eastern coastline.
The park was established in 2009 to protect the pampas deer, an endangered deer that thrive in this coastal region. Campos del Tuyu forms part of the country's Pampas region, an area of low grassland that stretches 460 thousand square miles across the continent. The park was founded to protect these temperate grasslands and the animals that call them home.
In fact, these grasslands and the Talares de Conchilla ecosystem that flourishes within it are the biomes with the lowest level of protection in the world- this makes it especially important for the country to conserve this region.
Other than this elusive deer, other species that live in the park include Geoffroy's cat (a small wild cat native to the area), capybara (a giant rodent), and hundreds of species of birds.
While this Argentinian national park doesn't boast the same spectacular views and opportunities for adventure as other parks do, tourists and locals can explore the pampas region and catch a glimpse of the endangered game that lives within it.
Where to Stay near Campos del Tuyu National Park:
Just south of the park in Santa Teresita, Hotel Calimera is a vibrant hotel with spacious, clean, and colorful rooms. It's just a few steps from the sea and includes a daily breakfast buffet as well as a snack bar.
Month to month payments, no lock-in contracts, and no itineraries required: that's the exact kind of insurance digital nomads and long-term traveller types need. Cover yo' pretty little self while you live the DREAM!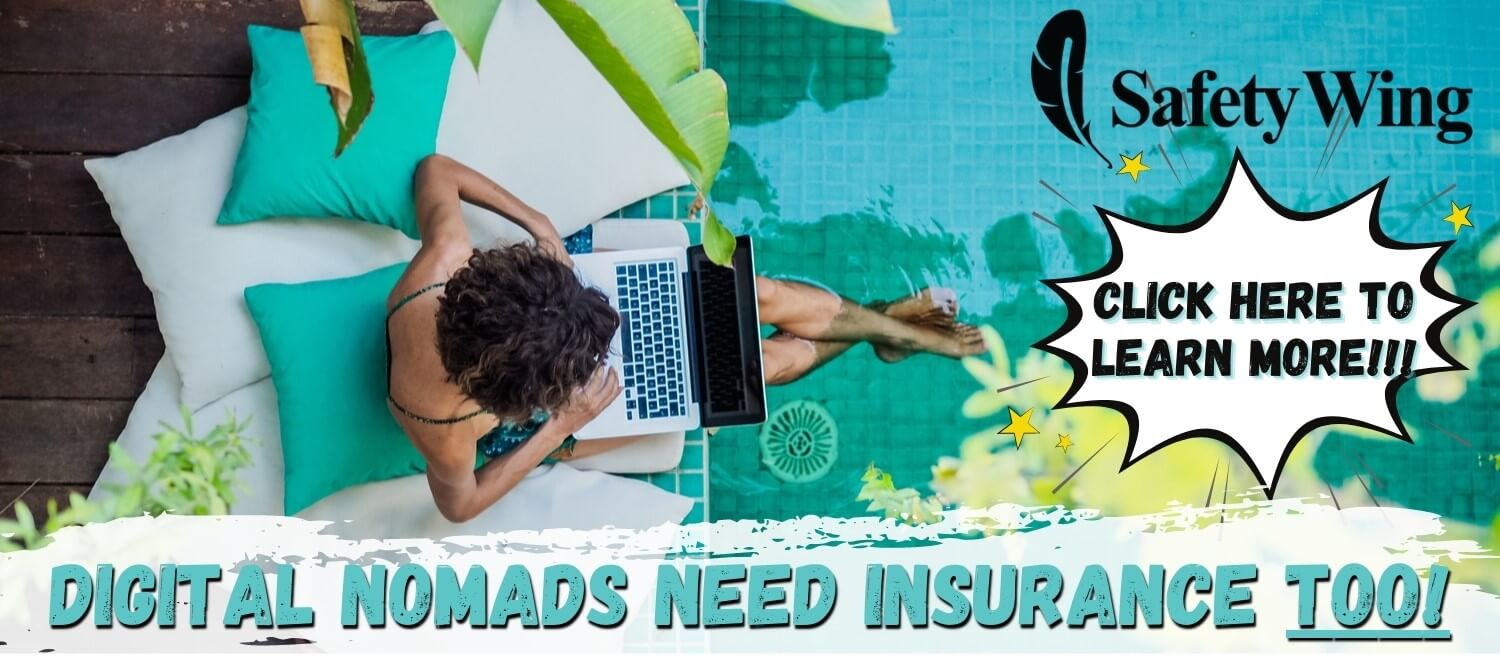 SafetyWing is cheap, easy, and admin-free: just sign up lickety-split so you can get back to work! Click the button below to learn more about SafetyWing's setup or read our insider review for the full tasty scoop.
El Impenetrable National Park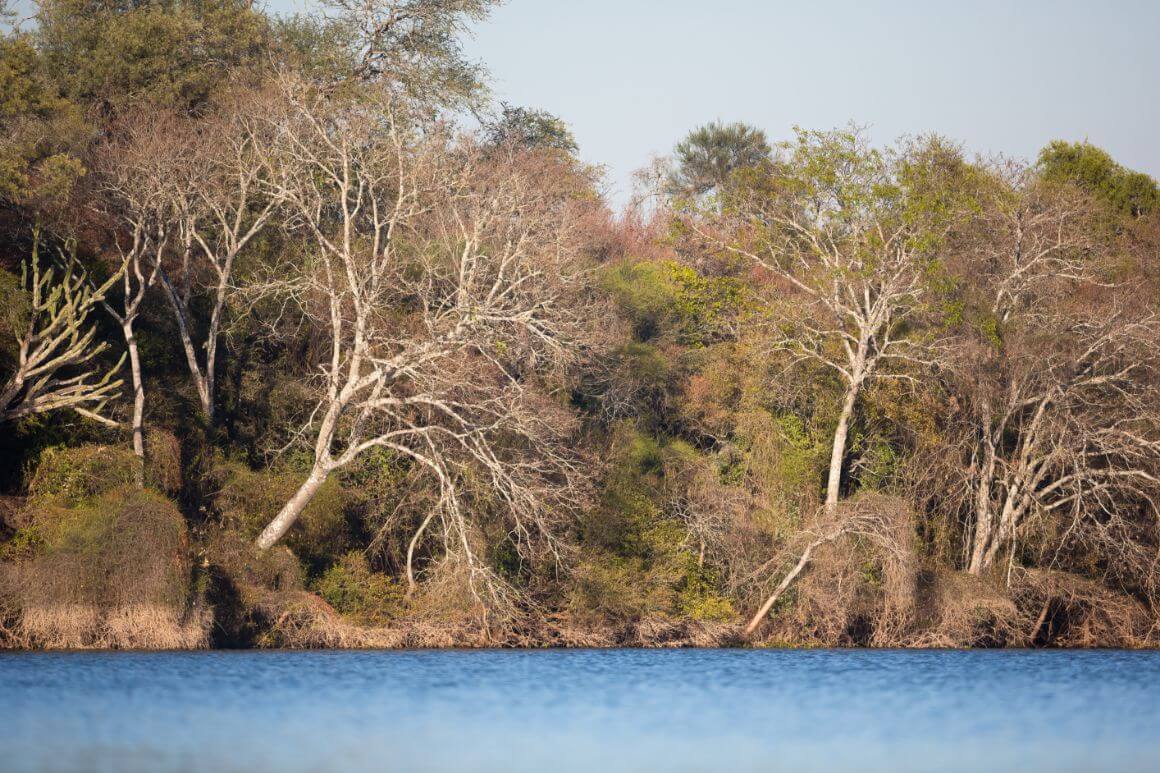 Size: 494 sq mi
Location: Gran Chaco
Entrance Fee: Free access
Located in the very northern region of Argentina, in the Gran Chaco region, El Impenetrable truly does live up to its name. The park was established in 2014 on a piece of land that used to be called Estancia La Fidelidad.
Until 2011, the area was privately owned by a local rancher, who was suddenly killed by rebels hoping to take over the land. Luckily, Argentina's nature conservationists stepped in and took control of the region, which was under significant environmental threat at the time.
It opened to tourists in 2017 and has since welcomed visitors from across the world to learn about the region and its biodiversity. Today, it is northern Argentina's largest (and newest) national park, stretching across nearly 500 square miles. Facilities are still under construction, and visitors should consult the park officers before exploring the area on foot.
The vast yet little-known national park in Argentina is a wilderness set in the Gran Chaco, which is a massive and hot lowland that fans out across Paraguay, Bolivia, and Brazil. Tapirs, anteaters, jaguars, and a range of birdlife can be found roaming the park, so keep your eyes peeled.
Where to Stay near El Impenetrable National Park:
This cozy apartment in Saenz Pena is just a few blocks from the main town square and a short drive to the national park. Beautifully curated with eclectic furniture and a unique style, the self-catering spot has everything you need for a short stay.
El Palmar National Park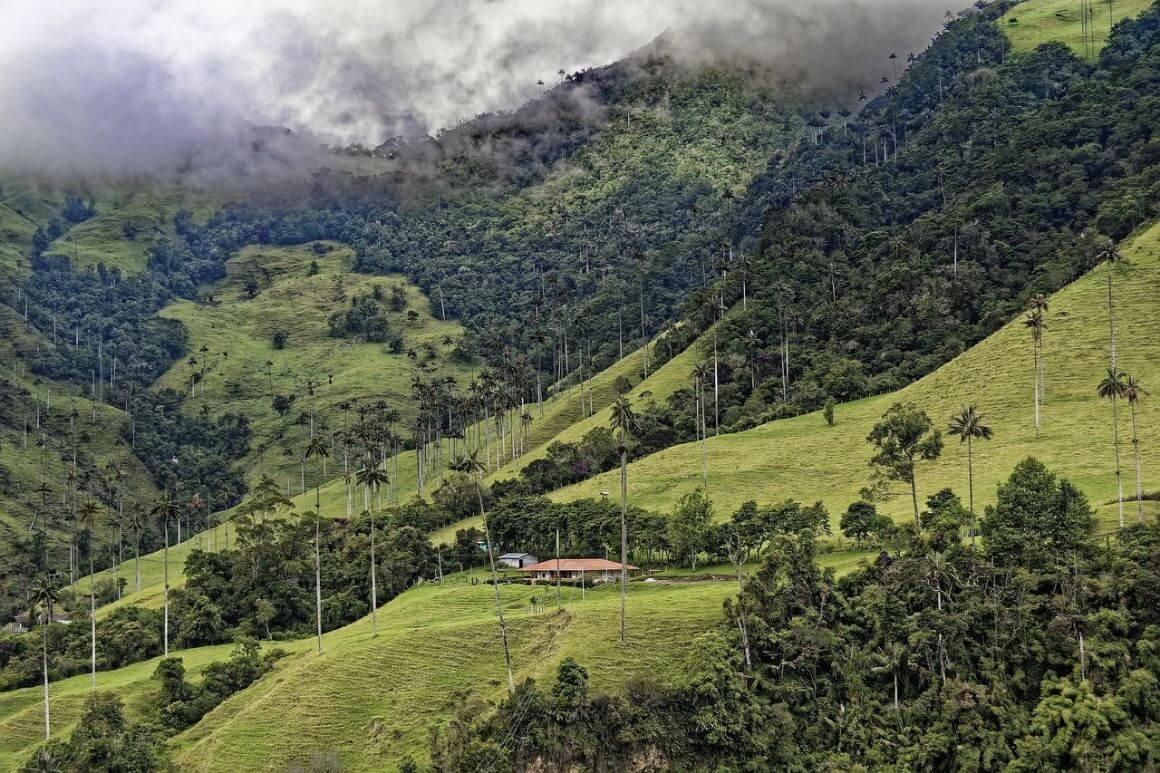 Size: 32 sq mi
Location: Entre Rios
Entrance Fee: Free access
Although small in size, El Palmar National Park packs a lot of natural diversity into its area. Located at the northeastern border between Argentina and Uruguay, the park comprises a grassland landscape with small woods and forests. With a relatively flat elevation change, there are a bunch of streams flowing in through the park towards the Uruguay River.
The park is characterized by its yatay palm trees, which are dotted throughout the terrain. These palms are a native species that used to grow in the region 400 years ago.
While not known for its wide range of wildlife, you could spot foxes, capybara rodents, and rabbits grazing throughout the park. One of the more unique animals is the nandu, a bird resembling an emu or ostrich that nests here.
Other than nature, this national park in Argentina is also home to the Barquin Calera Ruins, which show the remnants of a 1000-year-old settlement and culture that used to reside in the park. I highly recommend learning a bit about this historic region by joining a tour.
Where to Stay near El Palmar National Park:
With limited accommodation to choose from near El Palmar, the Gran Hotel Paysandu is the closest and best option in the area. It is located in Paysandu, just across the Argentinian border in Uruguay, an hour south of the park.
Ibera National Park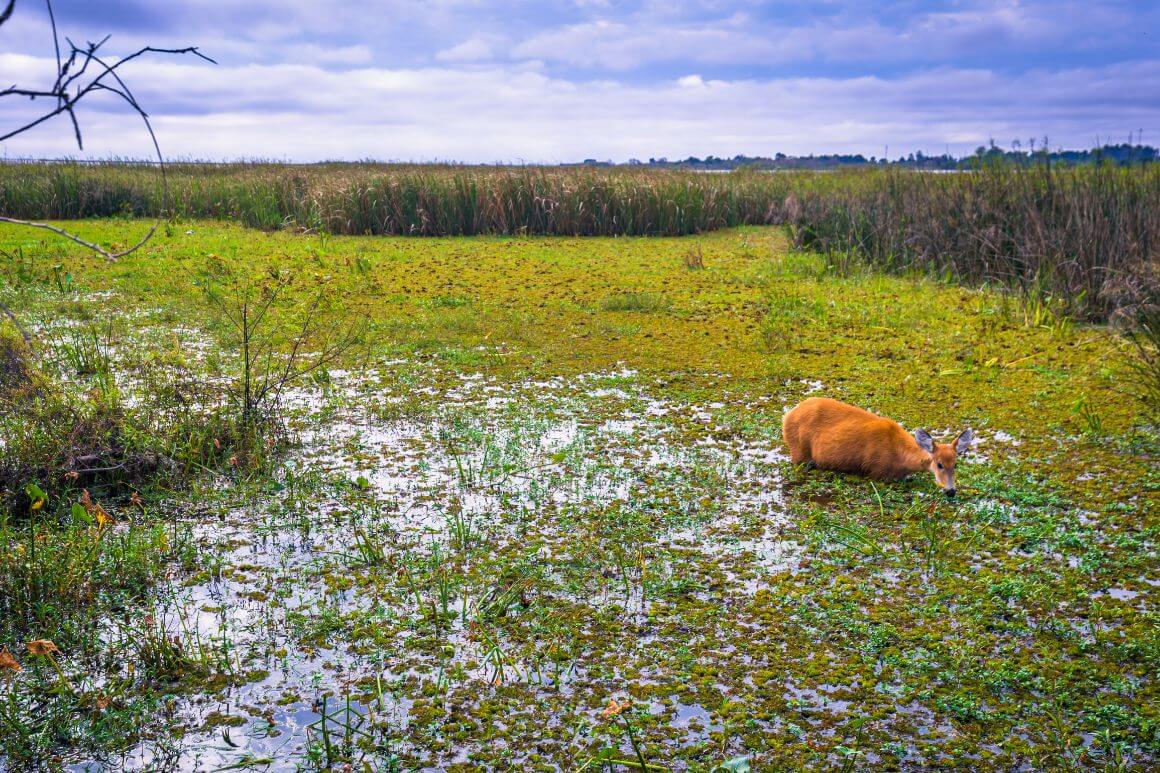 Size: 708 sq mi
Location: Corrientes
Entrance Fee: Free access
The Ibera National Park and Provincial Reserve contain one of the world's most extensive wetlands. Argentina's prized wetland national park covers over 700 square kilometers, second only to the Pantanal in Brazil.
The wetlands are located in the northeastern province of Corrientes near the tiny village of Colonia Carlos Pellegrini, which is used as a base for entering the park. Ibera is pretty much off the beaten path, which means it isn't regularly packed with tourists like some of the other parks.
The park and reserve sit right next to each other, making it easy to visit both in one visit. I think the facilities and infrastructure at the provincial reserve are better than at the park, with more guided walking paths and animals to spot along the way.
When it comes to wildlife, the park is home to the unique capybara, marsh deer, caiman (a type of alligator), and the anaconda snake. Make sure you pack closed shoes and wear long pants, and bring along your binoculars if you're into bird watching.
Where to Stay near Ibera National Park:
Rincon del Socorro is a stylish rural farmhouse in a gorgeous wetland setting. The rooms are spacious and decorated with rustic interiors, and guests can use an outdoor pool and bicycles and enjoy an organic restaurant on site.
Forget boring accommodation… book yourself an EPIC STAY!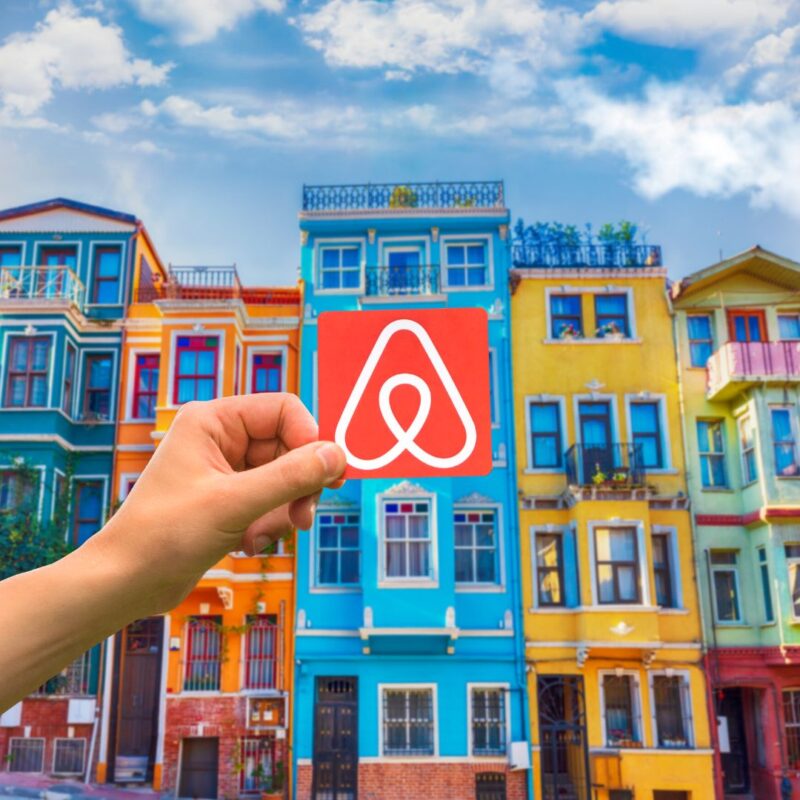 Why stay in a naff hotel when you can stay in a cosy, stylish local house instead? And for half the money too!
Stay somewhere EPIC and save your hard-earned dollars — from houses to barns to castles and caves, there is an Airbnb for every occasion!
Book an EPIC Stay
Lago Puelo National Park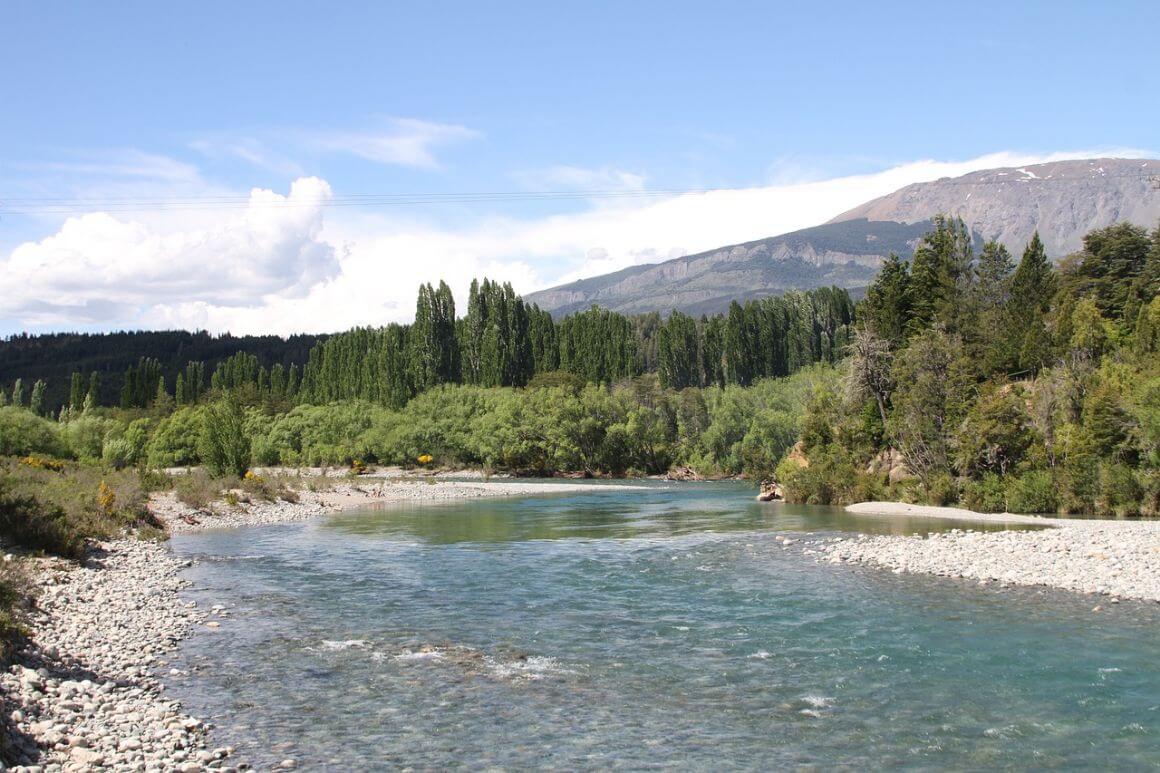 Size: 107 sq mi
Location: Chubut
Entrance Fee: $10 for foreigners and locals
Lago Puelo National Park in Argentina is easily one of the most geographically beautiful parks in the country. Located a few hours south of Bariloche, the lake, town, and national park all share the same name; Lago Puelo. While Bariloche holds the title of one of the most beautiful Patagonian lakeside towns, Lago Puelo is equally as stunning, just with fewer crowds and tourist traps.

The lake is home to two species of endangered deer; the tiny pudu and the giant heumeul. Seeing either one of these species is rare, so keep your eyes peeled if you're after a sighting.
The main activities in the park are hiking and enjoying the beaches. With crystal-clear water, this is one of the most beautiful freshwater lakes to take a dip in. Tourists can also venture into the park on horseback and explore the nearby town of El Bolson, which is one of Argentina's iconic hippie towns of the 60s.
Where to Stay near Lago Puelo National Park:
One of the most unique spots in the area, Complejo El Panil is a modern self-catering home set in the heart of Lago Puelo. The sustainable property can be rented as a three-bedroom townhouse or a one-bedroom house and includes BBQ facilities, a garden, and free parking.
Lanin National Park
Size: 1,591 sq mi
Location: Neuquen
Entrance Fee: Free access
In the northern reaches of Patagonia, Lanin National Park borders the alpine town of San Martin de Los Andes, which is a top spot for snow sports in the country. This national park in Argentina is known for its gorgeous lake, with Playa Yuco and Quila Quina beaches attracting the most visitors. With clear water, bright yellow sand, and exquisite lake and mountain views, it's no wonder these two beaches are usually lined with tourists.
Other than skiing and snowboarding, hiking and trekking are common in the park, with many demarcated and self-guided routes around the lake. One of the most popular hikes is a beginner to intermediate trek to the Cascada Chachin waterfall, which you can enjoy with your whole family.
Make sure you bring your own personal vehicle when visiting the park, as there is no public transport in the area (there are a few taxis; however, they come at a high cost). Lanin is also home to one of the most beautiful scenic drives in the country, called the Ruta de Los 7 Lagos. Alternatively, join an organized tour bus from San Martin.
Where to Stay near Lanin National Park:
Set on the shores of the Pocahullo River, Altos del Alma Cabanas are ideally located in the town of San Martin, near Lanin National Park. Each chalet has a sunny living area with a stone fireplace and scenic mountain and garden views.
Los Alerces National Park
Size: 1,015 sq mi
Location: Chabut
Entrance Fee: Free access
Easily the most beautiful park in the world, Los Alerces National Park sits in the Andean region of Chubut Province in Patagonia. As one of the first national parks in Argentina, Los Alerces was founded in 1937 to protect the Alerce tree, a deciduous evergreen with a spiritual connection to a native tribe known as the Mapuche (who believe the tree holds healing anti-inflammatory properties).
These impressive trees can reach over 160 feet tall, with visitors venturing from across the globe to marvel at these natural masterpieces. Certain trees are recorded as being over 3600 years old, which makes them some of the oldest trees on the planet.
The park is huge, reaching over 1,000 square miles and covering a variety of different ecosystems. The main ecosystems include the Valdivian rainforest, the Andean-Patagonian forest, and the Patagonian steppe.
Los Alerces houses a network of lakes, rivers, and ponds, with the Futalaufquen and Kruger Lakes being the biggest and most impressive. These stunning lakes have crystal clear turquoise water resembling a tropical sea and are a significant attraction in the area.
With some of the most well-kept parts of the Patagonian forest, this is one of the best national parks to enjoy a forest hike or trek.
Where to Stay near Los Alerces National Park:
Located within a 120-hectare estate bordering Lago Futalaufquen, Laguna Larga Lodge is a high-end lodge with rustic wood furnishings and lake views. Guests can explore the estate at their leisure, which has its own private beach and pier.
Is This the Best Daypack EVER???
Los Glaciares National Park
Size: 2,807 sq mi
Location: Santa Cruz
Entrance Fee: $23 for foreigners and locals
Founded in 1945, Los Glaciares National Park sits in the Austral Andean mountain range of Argentina, in the Santa Cruz province. The park features an array of azure blue lakes and rivers, including the Lago Argentino and Lago Viedma, which are fed by massive glaciers.
Almost half of this Argentinian national park sits hidden under a veil of ice and snow, while the other half is a massive expanse of the Patagonian steppe – the largest desert in Argentina. From one extreme to the other, this park really packs it in, in terms of the diversity of landscapes.
The park is named after the massive ice blocks that make up a part of the Southern Patagonian Ice Field, one of the largest continental ice masses, second only to Antarctica. The park houses 47 massive glaciers and over 200 smaller ones, each more beautiful than the next. The most impressive and famous is the Perito Moreno Glacier, which occasionally cracks and breaks into Lago Argentino, causing waves to crash against the shores of the lake.
Plenty of animals live in the park, from guanacos llamas to pumas and from condors to eagles. I recommend spending a few days camping in this park, and hiking some of Argentina's most impressive trails in this glacier paradise.
Where to Stay near Los Glaciares National Park:
Set in the heart of El Calafate just outside the park, Cabin El Calafate is a stunning property with three bedrooms and a ton of charm. The home is beautifully designed with a farm-style kitchen and is surrounded by flowering gardens that bloom throughout the summer.
Talampaya National Park
Size: 830 sq mi
Location: La Rioja
Entrance Fee: Free access
Closing out the list with a bang, Talampaya National Park is nothing like any of the other Argentinian national parks we've covered. It sits in the heart of the La Rioja province and is joined to the Ischigualasto protected area.
The park sits 4,921 feet above sea level in the High Monte ecoregion. It was founded as a provincial reserve in 1975 and a national park in 1997 to protect the archeological and paleontological sites found in the area. This national park in Argentina is also a registered UNESCO World Heritage Site, boasting unrivaled natural beauty that resembles the iconic Yosemite parks in the United States.
An icon of Argentina, the park is known for the Talampaya gorge, a massive rock formation with walls reaching 169 feet high, and the dry Talampaya Riverbed, which is the final resting place of incredible dinosaur fossils who roamed the park millions of years ago. The park is also home to the remains of indigenous settlements, marked by petroglyphs and paintings at the Puerta del Canon.
Other than archeological tours and treks through the arid landscape, visitors can also check out a botanical garden at the canyon, showcasing the unique flora endemic to the area.
Where to Stay near Talampaya National Park:
Ideal for couples, El Chiflon Posta Town is a boutique lodge located in Paganzo, not far from the entrance to the national park. The lodge has a seasonal outdoor pool and bar and offers a continental breakfast each morning.
Nahuel Huapi and Los Arrayanes National Park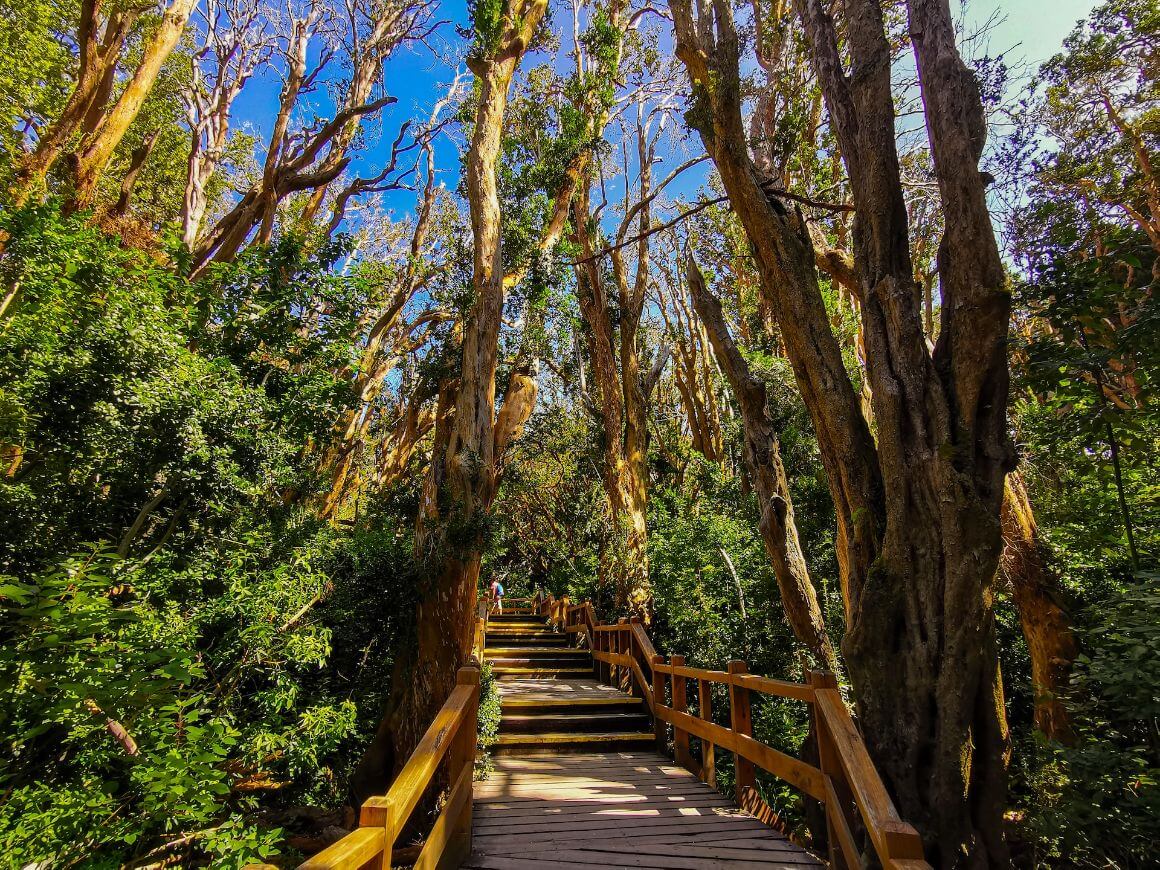 Size: 2,720 sq mi
Location: Foothills of the Patagonian Andes
Entrance Fee: Free access
Founded in 1934, Nahuel Huapi is Argentina's oldest national park. The park surrounds Nahuel Huapi Lake, a glacial lake at the foothills of the Patagonian Andes.
A paradise for nature lovers, the region houses three important landscapes, including Altoandino, at above 5,200 feet. This section of the park experiences year-round snowfall because of its altitude.
Andino Patagonico and Patagonian Steppe (the area's largest desert) can be found in the lower reaches of the park. The park also includes a small section of the Valdivian Rainforest, making it one of the most geographically diverse locations in the country. In such a picture-perfect setting, it is no wonder this is Argentina's 'honeymoon capital.'
This Argentinian national park is a haven of waterfalls, alpine lakes, snow-capped mountain peaks, and native forests, creating the perfect environment for a trek or a hike through nature. When it comes to animals, visitors can spot river otters, huemuels, and even the elusive cougar in this region.
Los Arrayanes National Park used to be a part of the Nahuel Huapi National Park but was separated in 1971 to protect the native Arrayanes forests. These forests house an endemic tree that has lived for 300 years. Hiking to this forest is an adventure; however, it needs to be done with a guide to ensure the fragile root systems and soil is not disturbed.
Where to Stay near Nahuel Huapi and Los Arrayanes National Park:
Spend a few nights enjoying the wonder of the snow in San Carlos de Bariloche, one of the most stunning alpine villages in the country. Hosteria del Cerro is a homey Swiss-chalet-inspired guesthouse overlooking the mountains and features a restaurant and swimming pool.
Final Thoughts
If we can take one thing from this article, it's that Argentina has no shortage of beautiful landscapes and diverse terrains. From desert landscapes to tropical rainforests to Patagonian glaciers, this country has so much beauty to explore.
Under the management of the local government, Argentina's national park system ranges from Patagonian glacial peaks to subtropical rainforests, each region home to a range of unique flora and fauna.
There is no doubt about it – Los Glaciares National Park is one of the most exciting places that tourists can visit in Argentina. Boasting one of the world's largest still-standing glaciers, this Patagonian paradise sits in an incredibly harsh environment, making it even more fascinating and desirable to see with your own eyes.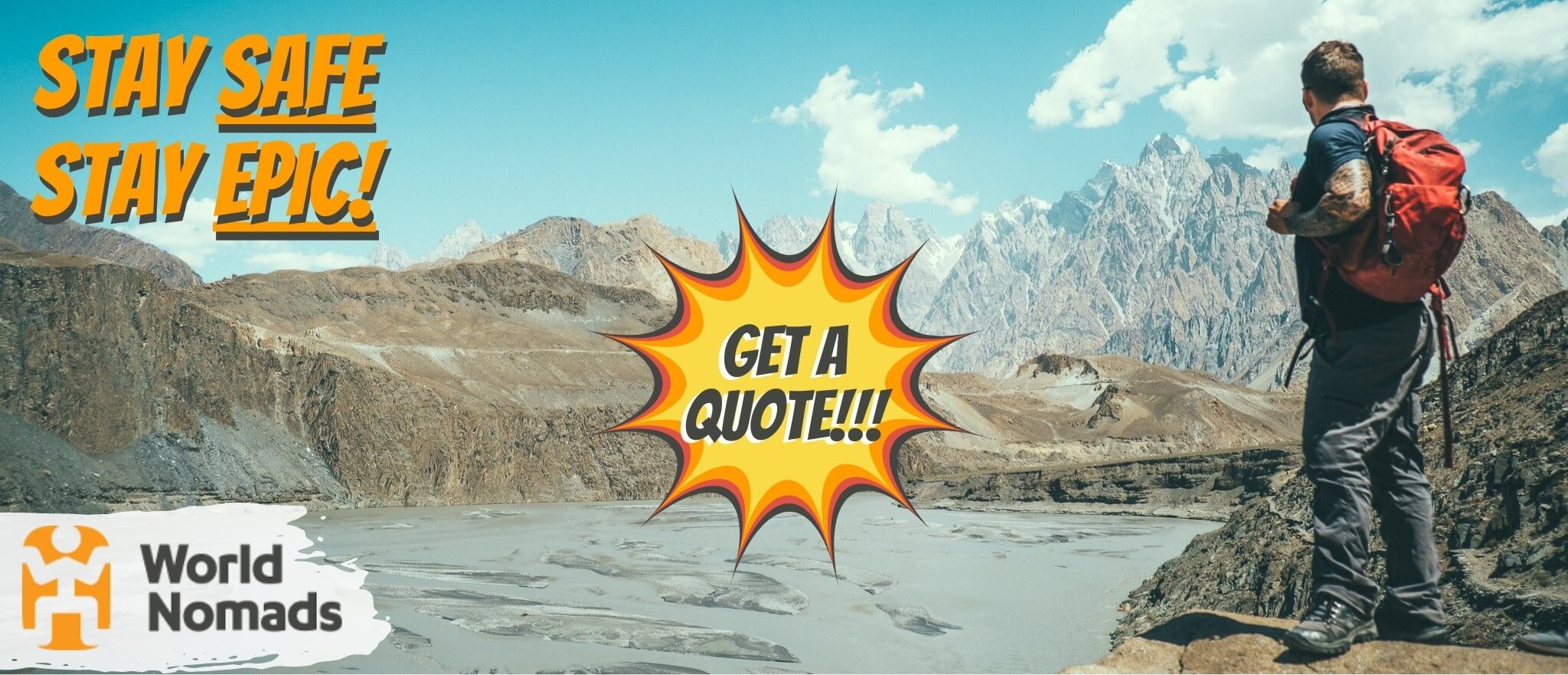 World Nomads' mission is to support and encourage travellers to explore their boundaries. They offer simple & flexible travel insurance, and safety advice to help you travel confidently.
They've been doing it since 2002 – protecting, connecting, and inspiring independent travellers just like you.
Get a quote below or read our in-depth review!
World Nomads provides travel insurance for travelers in over 100 countries. As an affiliate, we receive a fee when you get a quote from World Nomads using this link. We do not represent World Nomads. This is information only and not a recommendation to buy travel insurance.
---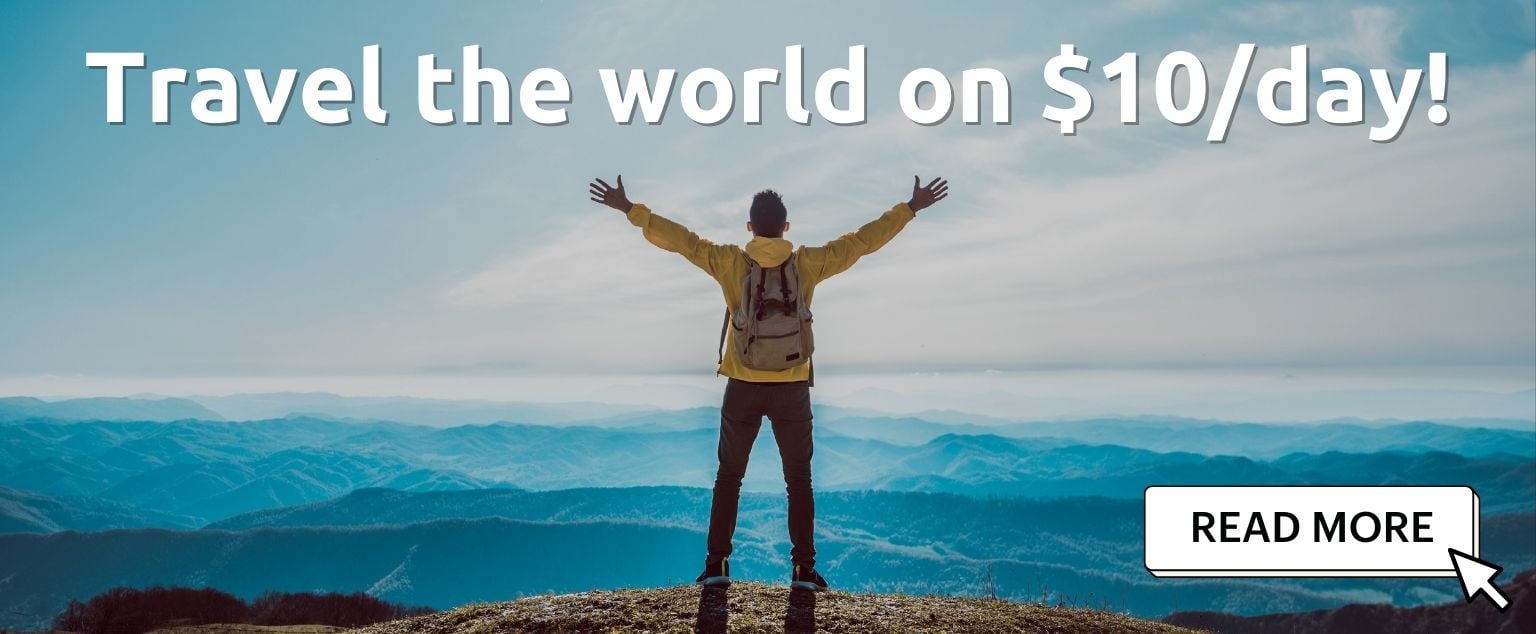 And for transparency's sake, please know that some of the links in our content are affiliate links. That means that if you book your accommodation, buy your gear, or sort your insurance through our link, we earn a small commission (at no extra cost to you). That said, we only link to the gear we trust and never recommend services we don't believe are up to scratch. Again, thank you!