If you're an adventurer, water sports enthusiast and an island aficionado – you can't get much better than backpacking through the Philippines. With over 7,000 islands, no matter what your idea of a perfect island trip or water sport is – the Philippines have you covered! Add warm, friendly people into the mix, and you've got yourself a bit of paradise.
You definitely won't run out of things to do or see, and you want to be well prepared for any environment or situation that the Philippines throws your way. Packing smart – and light – is the key. But you may not be super clear on exactly what to pack for the Philippines, which is why we're here to help!
All the information below is your complete Philippines survival guide to take you step-by-step through everything you need to know about your Philippines packing essentials. You have a top 23-needs packing list, recommendations on what to wear in the Philippines and how to pack by weather and seasons. You'll also find special tips for guys and gals for their own packing lists and what NOT to pack.
So get comfortable, read on and equip yourself with all your pre-travel material. Then, you get to focus your energy on the good part – your epic Philippines backpacking adventure!
So, let's get to it…
Top 23 NEEDS for the Philippines – the Philippines Packing List
#1 – Nomatic Travel Bag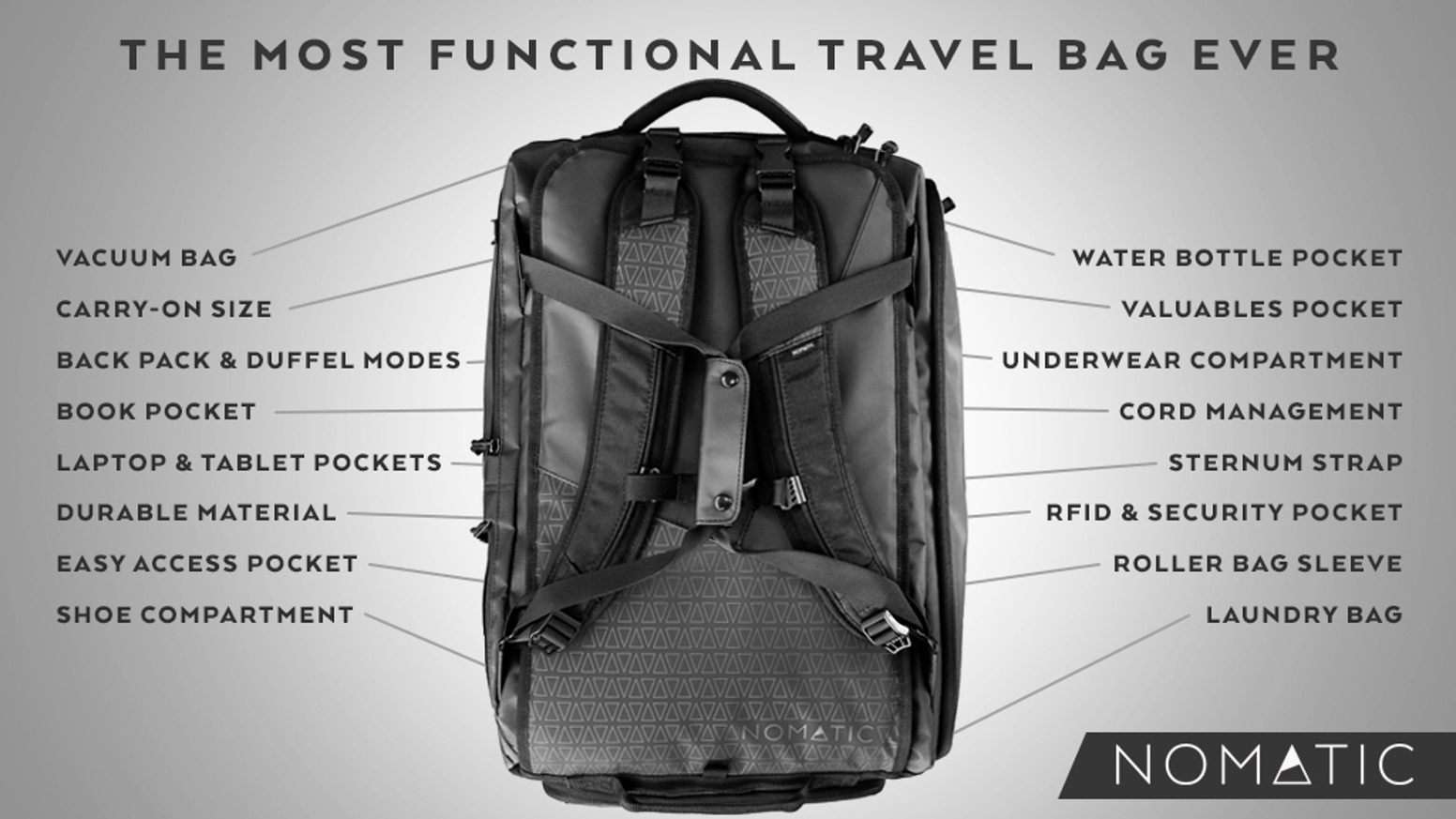 Every backpacker needs a quality backpack that they can rely on and love. We can't say enough good things about the Nomatic Travel Bag. It takes care of every detail a backpacker needs for what to pack for the Philippines, with smart pockets and special compartments that make packing so much easier! Its top-quality material is durable and efficient, and you know it'll take care of you for a long future of travel.
#2 – Active Roots Security Belt
You'll need to take basic safety precautions while traveling through the Philippines, especially in the bigger cities and most popular tourist destinations. Your safest best is to keep money and important items close and hidden from plain view. With Active Roots Security Belt you can stash your valuables in its hidden zipper pocket – and since it looks like a regular trouser belt from the outside, no one will be the wiser!
Need a little more storage?
When moving from place to place, you should keep your travel documents and other valuables on your body. Your carry on isn't safe, even when it's under your seat or overhead.
A full-sized money belt that stays tucked under your clothes keeps your documents and cash organized during your travels and assures nothing critical gets left behind or stolen.
#3 – World Nomads Insurance
When checking off your what to take to the Philippines checklist, please make sure you don't skip over travelers insurance for the Philippines. When traveling the world, you need to plan for the unexpected and cover yourself if things go wrong. We trust World Nomads Insurance because offer affordable plans that take care of every possible scenario – medical attention, emergency evacuation, stolen items, trip cancellations, protection against lost baggage and more. It's worth every penny for the peace of mind alone!
#4 – Active Roots Water Bottle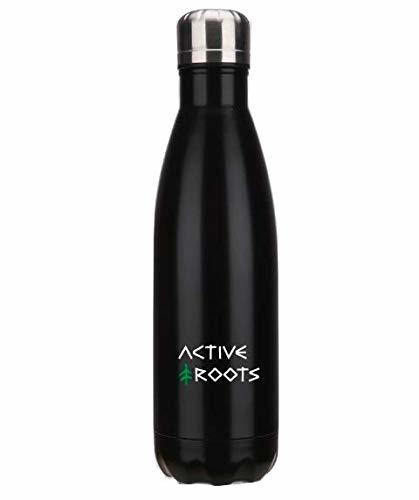 All of your Philippines activities will require extra hydration to keep you going, which makes the jumbo-size Active Roots Water Bottle perfect for your travels. With 8 ounces more than comparable bottles, its 25-ounce capacity will be put to good use. Its insulated stainless steel construction is built to last and will keep your drinking water refreshingly cold for 24 hours – plus you'll be doing your part for helping to get rid of plastic waste.
#5 – Combination Lock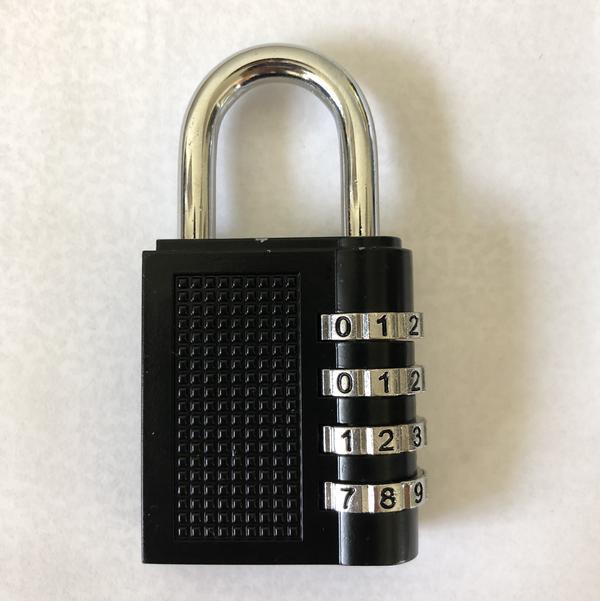 Keeping your main travel bag locked is a minor – but smart – safety measure to take on all your ventures. You're out of your room most of the time – and especially if you're staying in shared rooms in hostels – you can't be sure exactly who will be making contact with your bag. A small, travel-friendly lock like the Active Roots Combination Padlock is simple to use and will do the trick.
#6 – Skeletool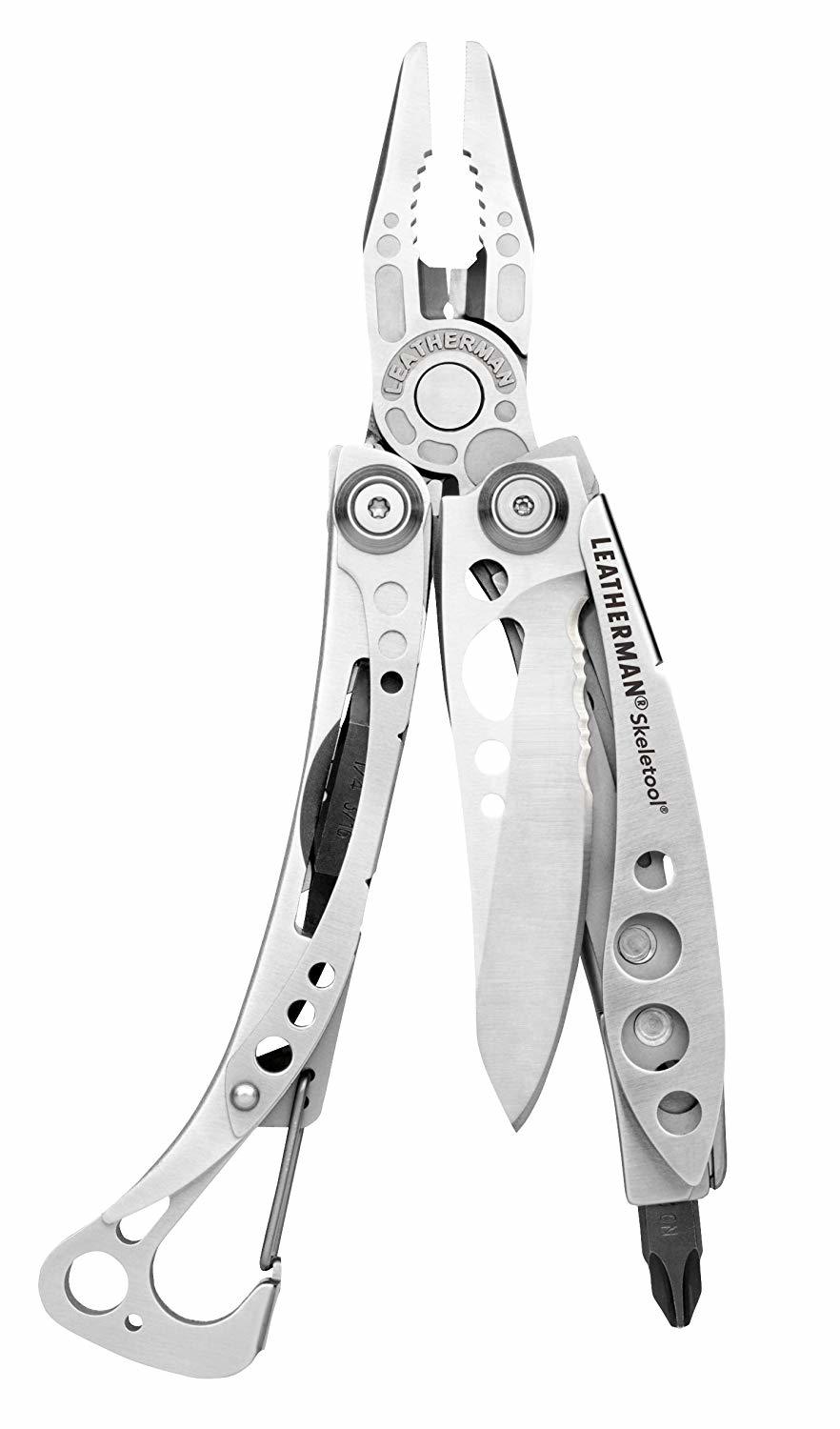 If you're not already in the habit of traveling with a small multi-tool, we suggest including it on your final what to pack for the Philippines list. Our favorite is the Skeletool because there are several compact models with different tools to choose from that easily pack away in your daypack. They're a staple item for many adventure backpackers because they're greatly useful in a variety of different situations – you'll see!
#7 – Active Roots Microfiber Travel Towel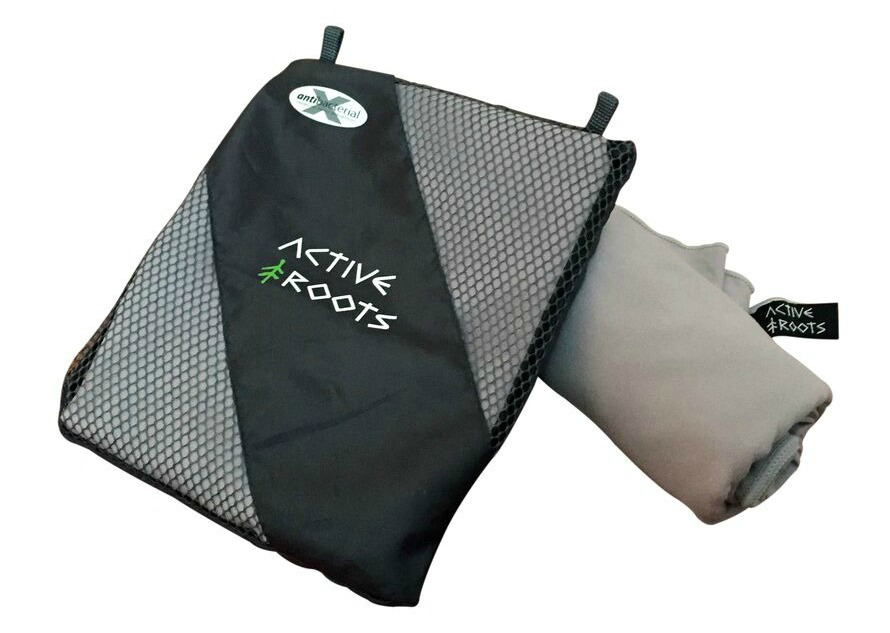 One thing you can count on – you'll be around water a lot! Which makes a travel towel one of your top Philippines packing essentials. Between the scuba diving, waterfall exploring, snorkeling and just plain beach lounging – you need a compact and quick-drying towel you can easily tote around. The Active Roots Microfiber Travel Towel is the way to go – it's lightweight and made of anti-bacterial material that won't stink up your bag. And it dries in under an hour!
#8 – Active Roots DayPack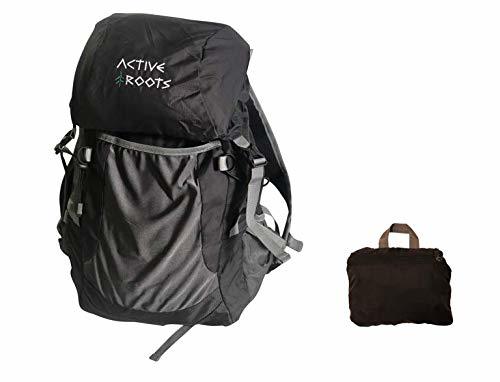 It's always worth having a daypack with you whenever you travel but often NOT worth carrying something bulky around. The Active Roots adventure daypack is hands down the best foldable day pack around, it comes with a water bottle holder, folds down super small yet provides plenty of space for your day-venture and is tough and sturdy.
#9 – Fairywill Electric Toothbrush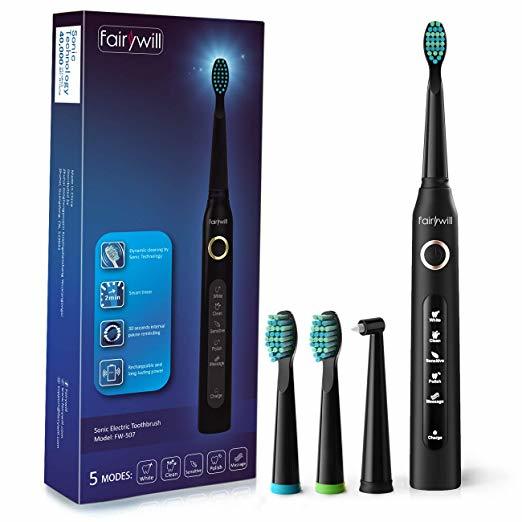 Have you ever thought about an electric toothbrush as being one of your travel must-haves? Well, we've tried the Fairywill Electric Toothbrush, and it's definitely one of ours! The different available cleaning modes keep your teeth extra healthy and just feel amazing. It weighs only 55 grams and goes 30 days without needing to be recharged; it's a touch of travel-friendly luxury worth taking with you.
#10 – Waterproof Dry Bag
Chances are you'll find yourself participating in island activities that involve diving, snorkeling, boat trips, waterfall submersion and other situations where your important belongings could get dunked and ruined. The only way to save your valuable items – like your cell phone, camera, and documents – is by storing them in a waterproof dry bag during such excursions. After rolled and fastened, the bag is water-tight and will float on the water for easy tracking if it gets dropped in a body of water!
#11 – SunGod Sunglasses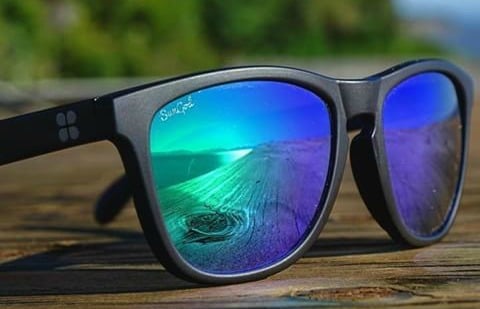 A superb pair of sunglasses is a must for all island destinations, making SunGod Sunglasses one of your Philippines packing essentials. SunGods are the best because they're built for durability and performance – and you customize them yourself with your frames and lens color of choice! Do you know they're triple-layer scratch resistant lenses and Adventureproof Frame Material frames can survive every Filipino adventure, but they're covered by a lifetime guarantee for free repair if you damage them anyway.
#12 – Travel Jungle Gym Set
Whether you're traveling for a weekend or for a year, it's difficult to keep your usual workout routine on the road. There are loads of workouts online to print and follow, but there's nothing like being in a gym with proper exercise equipment. Enter: Monkii Bars. You can set up your workout station anywhere – hotel rooms, mountainsides, your backyard – and the pocket gym comes with its own app so you can learn the ropes (cough, cough) of staying fit on the road!
#13 – Waterproof Camera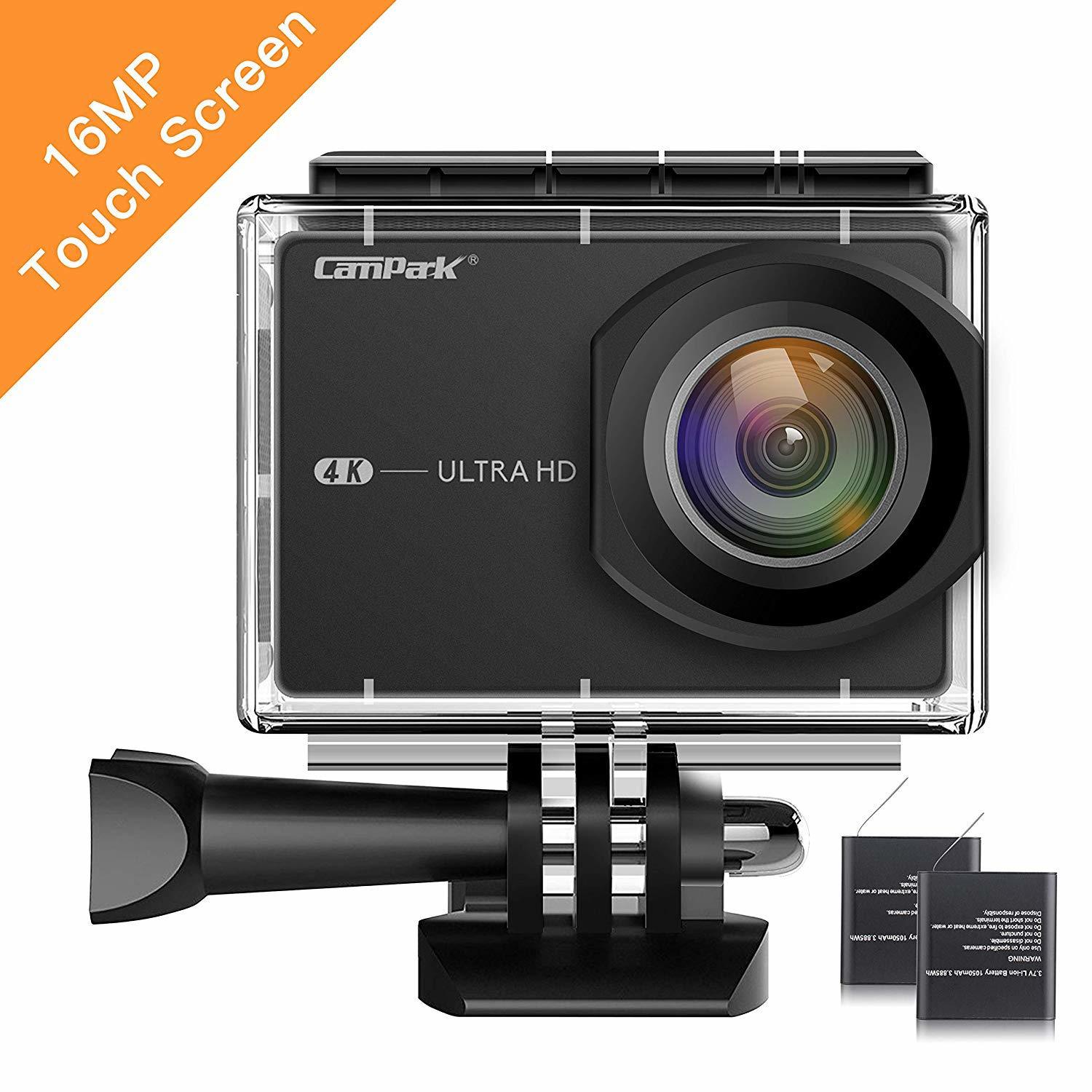 The sights you'll see around and below the water are some of the most beautiful you'll ever see. And you'll want a camera that can capture them in frame-worthy photos. If you haven't considered a waterproof camera before, the Philippines is a worthy destination to do so. An HD action camera like this is affordable and takes amazing pictures up to 98 feet below water – perfect for diving and all other water adventures!
#14 – Protective Cell Phone Pouch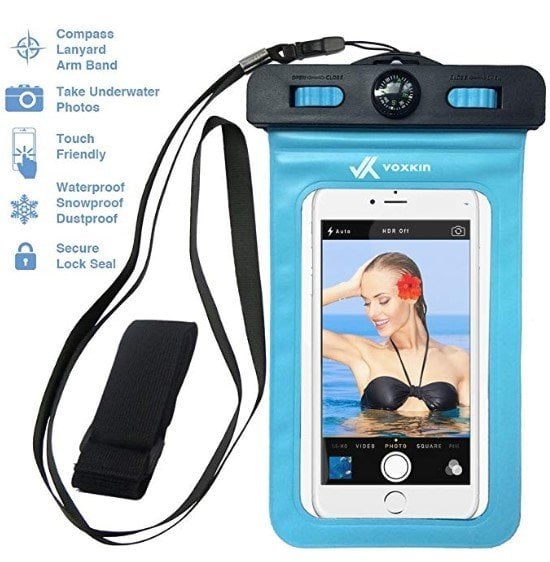 You've probably noticed that water and adventure are a running theme for Philippines travel. It's a given that our cell phones go with us wherever we go nowadays. But they're so delicate – and dropping them is so easy! When you're going to the beach, or just even for everyday strolling around, it's best to keep your phone in a protective holder pouch that protects it from sand, dirt, water, and impact. Who wants to deal with a broken phone while traveling – or ever?
#15 – Travel Sheet
As a budget traveler that relies on hostel-type accommodations, the bedding you're provided isn't always a dream come true. If you're unsure about the sheets – or even downright grossed out – it's smart to pack your own lightweight travel sheet or sleeping bag liner. Cocooning yourself in a soft sheet that only you've used makes for a more comforting night's sleep! The compact sack it folds into is so small, it's definitely pack-worthy.
#16 – AR Toiletry Bag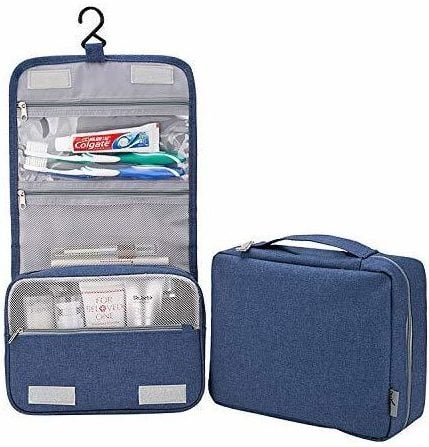 Another backpacker favorite for staying organized is a hanging toiletry bag. It's extremely helpful to have all of your accessories neatly gathered in one bag that you can hang for easy accessibility, especially when counter space isn't plentiful or even available. A well-organized bag is worth having whether you're tree whilst camping or a hook in the wall – it helps to have quick access to all your stuff.
#17 – Travel Pillow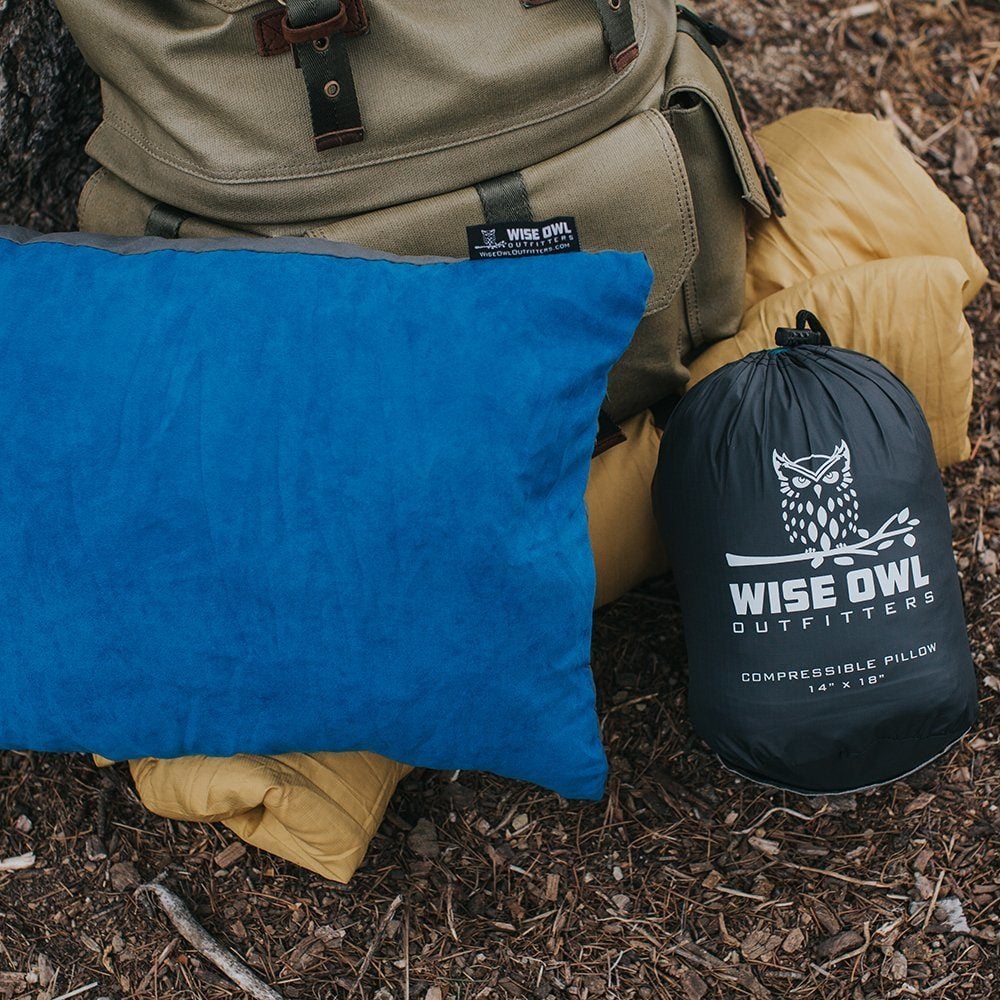 With a travel sheet on your what to take to the Philippines checklist, be sure to have a travel pillow to go along with it. Having a clean, personal pillow is nice for sleeping and also for resting your head on during long flights and any other long-haul journeys. A regular pillow is bulky and impractical, but most travel pillows are foldable for easy packing and are well-worth a corner of packing space.
#18 – Mosquito Repellent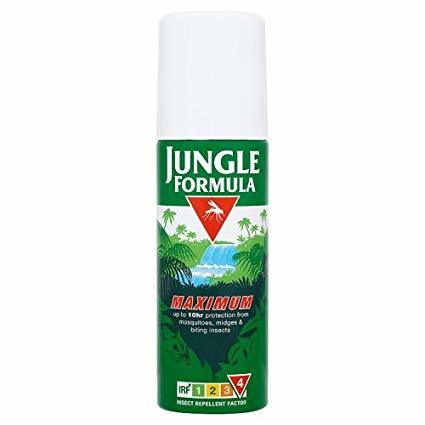 Mosquitoes thrive in tropical environments surrounded by water – so you'll be sure to find your fair share of these pesky buggers in the Philippines. Mosquitoes from these parts may be carriers of common tropical diseases like malaria and dengue, so you need the best prevention possible. We suggest having a strong DEET-containing repellent on your what to pack for the Philippines list. You get 50% DEET in Jungle Formula Maximum Range, a product that's endorsed by the Hospital of Tropical Diseases.
#19 – Sunscreen
Up there in importance with mosquito bite prevention is sun exposure protection. You'll need quality broad-spectrum sunscreen as one of your what to take to the Philippines essentials to avoid sun damage and possibly painful sunburns. We recommend using reef-safe products that are free of octinoxate and oxbenzone – toxic ingredients that are known to harm marine life. Respect and protect your skin – and the environment – whenever possible.
#20 – Travel Adapter
The Philippines has three plug types – A, B and C – which all starts to get confusing and annoying to keep track of the more you travel the world. But you need to keep all of your electronics charges, so it's not something you can ignore. If you want to rest assured that your plugs will work in any outlet without fail, the best thing to do is travel with a universal travel adapter that works globally.
#21 – Sanitizing Wipes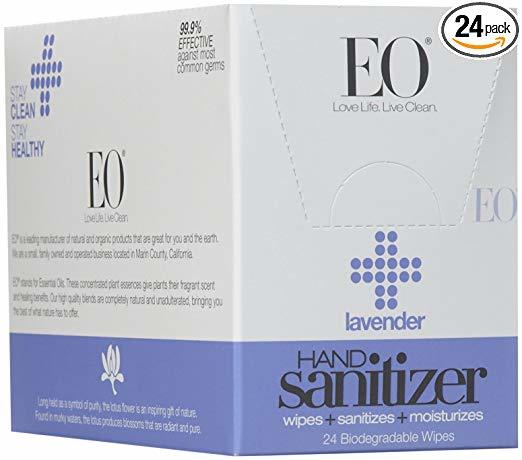 The public restroom situation in the Philippines is hit or miss – you may or, quite possibly, may not find soap with a sink to wash your hands properly. Keeping your hands clean, especially before eating, is a vital part of avoiding illness from exposure to foreign germs and bacteria. Be sure to pack several packs of biodegradable sanitizing hand wipes to keep your daypack stocked at all times.
#22 – Toilet Paper
Along with the iffy soap availability in Filipino public bathrooms, you can't be sure that you'll find toilet paper either. This is one of those things that you don't want to find out you don't have any of when it's too late. Best to take preventative measures and be prepared with travel toilet paper to have readily available in your day bag, if and when you need it.
#23 – Travel First Aid Kit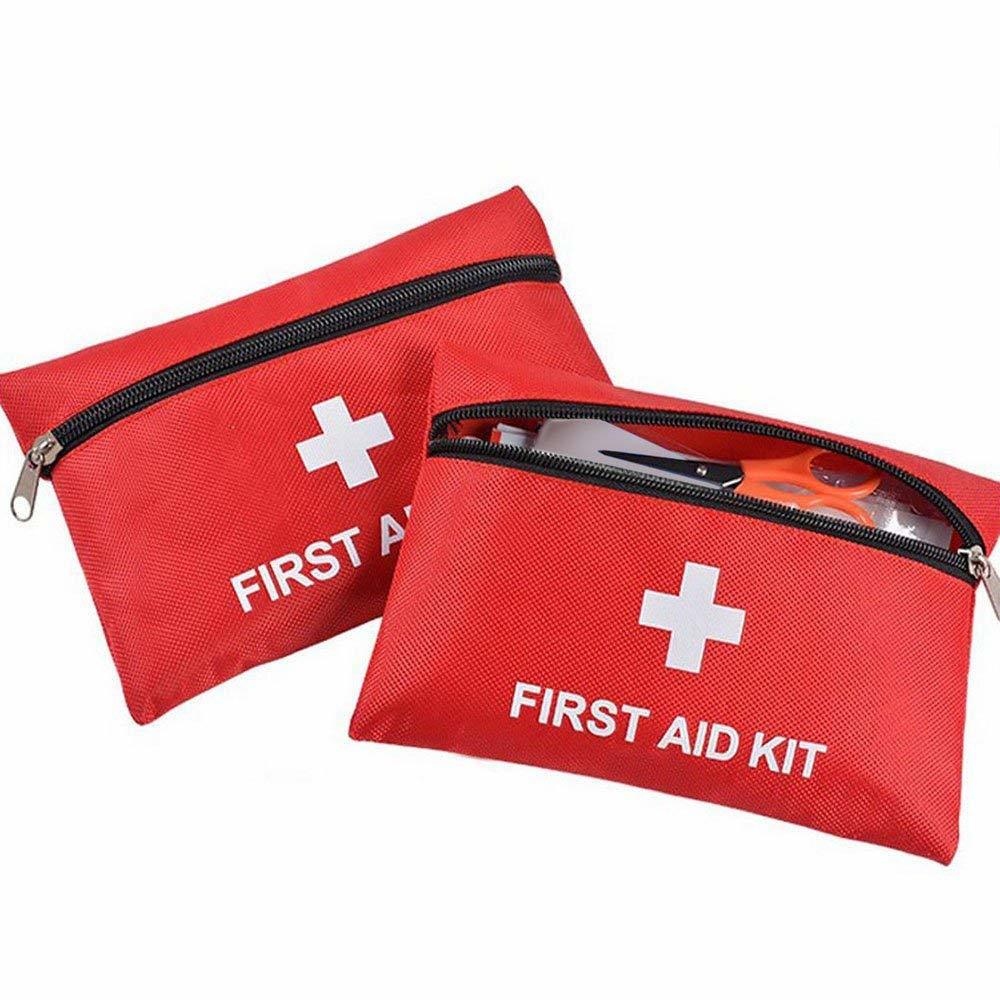 All backpackers should travel equipped with a travel first aid kit stocked with adequate first-aid essentials. Even for the most minor of injuries, you want to properly disinfect and cover up any exposed wound to prevent infection. A simple band-aid is also nice to have for blisters or small scrapes. It's also smart to add diarrhea pills and other common over-the-counter medications as part of your first aid arsenal.
What to Wear in the Philippines
As a tropical climate destination that's predominantly made up beach towns strewn across a multitude of islands, Philippines street fashion is very lax and casual. The weather will be the strongest consideration when deciding what to wear in the Philippines.
Because it's mostly hot and humid during the day, plan to wear clothing items that are as lightweight and breathable as possible – cotton blend t-shirts, shorts, tank tops, airy blouses, and linen pants are all smart choices. Nights can cool down, so have a cardigan and light sweater packed as well. Beachwear like board shorts, bikinis and swimsuits are definitely appropriate for the beach – but you'll want to throw on a cover-up, or jeans shorts and a shirt when off the beach.
For other outdoor activities – like hiking – wear quick-drying and light clothing that keeps you the most comfortable. A t-shirt or loose-fitting cotton long-sleeve shirt with a pair of convertible hiking pants are the most practical.
You'll want to be mindful of cultural dressing etiquette in non-beach, big-city areas of the Philippines, like in Manila. Avoid unwanted attention by avoiding shorts and – for women – revealing the midriff or cleavage. You'll see locals more covered up, so opt for a pair of lightweight pants or a long skirt with a short-sleeve shirt instead.
Below you'll find more information regarding seasonal weather conditions with tips on how to pack accordingly.
Visiting the Philippines in Summer
Summer – the summer months of June, July, and August mark the beginning of the Philippines' five-month rainy season. High air temperatures are coupled with very high humidity – so think about stuffy and wet conditions when planning out what to wear in the Philippines in summer. Temperatures average between 75° F (24° C) and 90° F (32° C).
The heaviest rains occur in July and August, and some areas are known for possible typhoons. But many parts of the Philippines only get rain in the evenings with sunny mornings and afternoons – be sure to check out the areas on your wishlist to see what the typical monsoon conditions are. With a light rain jacket, umbrella and overall preparedness for rain – summer can still be a favorable time to travel – especially in June.
When packing for what to wear in the Philippines in summer, you'll want casual quick-drying and breathable clothing items that you can easily mix and match– like t-shirts, linen shirts, linen capris, shorts, and lightweight pants. When rain strikes, you'll want a thin rain jacket and umbrella ready to go.
Visiting the Philippines in Fall
Fall – autumn conditions in September and October don't vary that much from that of summer – heat, and rain. But by November, drier skies are on the horizon as Philippines weather conditions start improving and becoming less rainy. Overall average temperatures range between 73° F (23° C) and 88° F (31° C).
September and October are also known as the months of typhoon season, so again, you'll want to keep accurate track of the weather for the parts you plan on visiting. If traveling during typhoon season is not for you, you're better off waiting until at least mid to late November for a better chance of drier conditions.
For what to pack for the Philippines for the autumn months, stick to the type of clothing recommended for summer – as lightweight and quick-drying as possible. Make sure a light jacket and umbrella are part of your packing list. Since the Philippines fashion is so casual, just pack items that will make you most comfortable in the sticky and rainy weather.
If you're going to be exploring Philippines in-depth, you're going to need a good place to crash. Check out our guide to the

best hostels in Philippines

and find one that suits you!
Visiting the Philippines in Winter
December, January, and February bring the paradisal conditions back to the Philippines – temperatures and humidity drop to cooler and more bearable levels, and the downpours and typhoons have come and gone. Average winter temperatures range between 70° F (21° C) and 86° F (30° C).
As perfect beach weather sets in, so do most of the tourists. Island hoppers take full advantage of the dry season with diving, surfing, hiking and every other outdoor activity under the sun. Be sure to have your sunscreen and hats on your what to pack for the Philippines winter inventory list!
When packing, be sure to include your swimsuits and beachwear – shorts, tanks, t-shirts, beach cover-up and dresses for women. January and February are the coolest months for the islands, so you'll want a light sweater or jacket for what to wear in the Philippines at night.
Here are a couple of Philippines outfit ideas for winter beach days: for women, a bikini for swimming and sunbathing, with a pair of jean shorts and a short-sleeve tunic to cover up and go exploring. For what to wear in the Philippines at night, women will feel perfectly comfortable and fashionable in a midi-sundress with a light cardigan or pashmina for cooler nighttime temperatures. For men, a pair of chino pants and a solid-colored t-shirt or polo shirt make a perfect set for the Philippines street fashion.
Visiting the Philippines in Spring
Spring – the dry season continues in the Filipino spring months – with the hottest months in April and May. You'll find average spring temperatures between 73° F (23° C) and 93° F (34° C) with some days in May reaching closer to 100° F (38° C).
It's still a wonderful time to enjoy the great outdoors and all that the Philippines has to offer. Surfers catch awesome waves, divers dive some of the best sites in the world, hikers explore gorgeous waterfalls – just be ready for the heat, and you can do it all!
For what to pack for the Philippines in the spring, the same clothing rules apply – lightweight, breathable, airy and quick-drying. Moisture-wicking material is always a smart way to go for this type of weather and will help you stay more cool and comfortable. How about a couple of spring Philippines outfit ideas for sightseeing? For women, we recommend a casual capris romper/jumpsuit with a sunhat; and for men, a pair of hybrid shorts and quick-dry short sleeve v-neck tee.
What Shoes to Pack for the Philippines
You'll get by easily in casual Philippines fashion with just a couple pairs of shoes so you can keep your minimalist packing style going when it comes to what shoes to pack for the Philippines. Most of your on-foot excursions will involve water and/or lots of walking – so we advise packing shoes that are suitable for both.
Your go-to footwear will likely be flip-flops. They're iconic island and beachwear staples, and also work for short sightseeing jaunts around beach cities and towns. If they're on the more stylish side – ladies can pair them with a sundress and guys with shorts and a collared shirt – and they're also perfect for what to wear in the Philippines at night for dinner and drinks by the beach.
For other activities that don't involve the beach, pack a pair of comfortable and sturdy shoes – like trail runners or breathable walking shoes. For hiking and jungle trekking, you'll need better foot support and protection. And if you plan on renting a scooter to get around, shoes are a must.
If you're visiting bigger cities – or want to take it up a notch from your flip-flop backpacker look – a comfortable, versatile pair of sandals or ballet flats are a good call. For guys, slip-on sneakers or boat shoes will also spice up your look and pair well with everything.
Females – What to Pack for the Philippines
Here are some specific items just for you ladies that you'll want to consider as you prepare your list for what to pack for the Philippines!
For Fashion and Sun Protection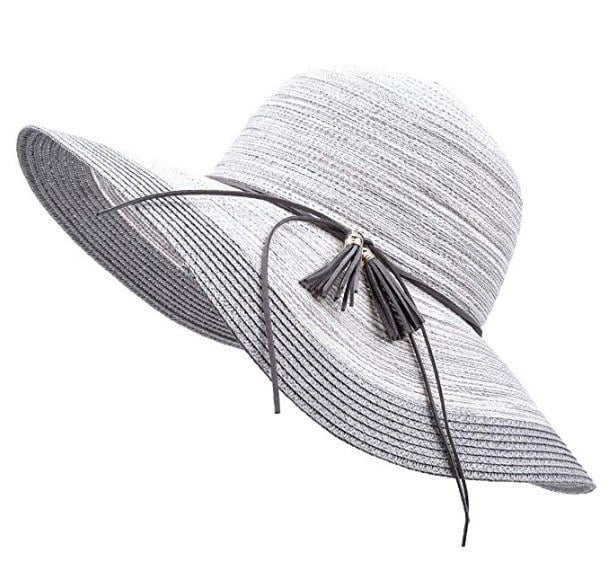 For fashion and sun protection – don't underestimate how much sun exposure you get when outdoors in the Philippines – mostly near water, in broad daylight. Protecting your skin is so important – and even more so around your sensitive facial area (did someone say wrinkle prevention?) By packing a foldable wide brim hat, you'll be shielding your face and neck area while looking chic and fashionable! They're perfect for wearing on the beach or for sightseeing as a stylish addition to a sundress. And they're a cute accessory for great-looking photos!
Pack accessories that keep you safe!
Infinity scarves are chic and classy, but some even provide a hidden pocket to keep your valuables.
The Active Roots Zipper Scarf is your run-of-the-mill infinity scarf but with a hidden pocket that's big and sturdy enough for a night's cash, your phone, a passport and (hell with it) some snacks too!
For Comfort
For comfort – let's talk undergarments for a second; regular bras aren't exactly the most comfortable in hot, sticky weather like the kind you'll find in the Philippines. When you're hot and trying to stay cool, they feel even more confining and aggravating. Especially if you're doing outdoor activities that will make you sweat – like hiking and jungle treks – be sure to pack sports bras that breathe and are moisture-wicking; you'll feel much cooler and comfy.
Males – What to Pack for the Philippines
Ok guys, here are our suggestions for you as you prepare what to pack for the Philippines!
For Sun Protection
For sun protection – as mentioned before, you can expect to engage in plenty of outdoor water activities while in the Philippines – especially if you're an avid surfer, windsurfer, snorkeler, swimmer – or a combination of all of the above! Guys, you'll need to protect your skin – especially if you're always just in board shorts. Packing a swim tee rashguard shirtis smart for covering up for days involving prolonged sun exposure. And since they're breathable and quick-drying, they're comfortable to wear for other active ventures – like jungle treks and waterfall exploring.
For Comfort
While being active out in the heat, wearing a hat gives you an added layer of protection and helps shield your eyes from sun and sweat. We recommend packing a hat – but the right kind. A mesh-back trucker hat has some air flow to let your head breathe more than a regular baseball hat – plus you'll fit right into surf-style Philippines fashion!
Another option, or a good addition to your headwear options, is a UV buff. It's just a small, almost weightless piece of fabric, but it is so useful for activities in all types of weather. Because it's moisture-wicking and quick-drying, it absorbs sweat to help stay cooler and more comfortable. You can mix up how to wear it too – as a headband, a neck gaiter, a beanie-type cap, a face guard – it can be almost anything!
What NOT to Pack for the Philippines
That's all of it for what to pack for the Philippines – now here are some tips for what NOT to pack for the Philippines:
Don't pack expensive valuables. It's much easier to lose things when you're traveling and on the go. Plus, the more expensive-looking stuff you wear or flaunt around, the bigger target you are for theft. Play it safe and leave fancy stuff at home.
Don't pack heavy or thick clothing. You won't need heavy-material clothes, nor will you want to wear them in the Philippines weather. Instead of jeans, pack linen pants or capris. Instead of a coat, pack layers and a lightweight sweater with a light rain jacket.
Don't pack books. A guide book with maps is fine, but any extra books for leisure reading take up too much space and add too much weight. It's much better to travel with an e-reader or Kindle that's downloaded with all of your must-reads.
The Best Backpack to Pack for the Philippines
As an adventurous globetrotter – when you (literally) carry your livelihood on your backpack – the travel bag you choose is key. You need a backpack that's high quality, built to last, roomy, expertly designed, reliable and sleek. You need the best. These are all reasons that we recommend the Nomatic Travel Bag as the best backpack to pack for the Philippines.
The Nomatic travel bag doesn't skip a beat when it comes to versatility and practicality. Don't think that because it's carry-on size, it can't fit everything on your what to pack for the Philippines list – with its smart design – it can! You get optimized packing space with all the built-in compartments and pockets it has for essential items – like your shoes, water bottle, electronics, underwear, and socks. It even includes a cool security and RFID pocket.
We love its innovative design that includes a convertible strap system that lets you configure your bag into a backpack or duffel bag. You'll appreciate its detachable waist straps and sternum straps for extra comfort when that load on your back starts feeling extra heavy!
And lastly, the Nomatic travel bag is made with quality, waterproof material for maximum durability. You can be sure that you'll have this backpack for a very long string of global adventures.
Final Thoughts on What to Pack for the Philippines
All right, friends – there you have it! Your ultimate Philippines survival guide packed with all you need to know about what to pack for the Philippines. You have your top-23 needs packing list, a detailed look at seasons and weather conditions with tips on how to pack for each, special packing recommendations for men and women, and what NOT to pack to save yourself some space.
Just follow the tips laid out here and focus on the essentials to keep you safe and comfortable. No need to sweat the small stuff once you're there – just go with the flow and enjoy the adventurous ride.
And, be happy because – guess what? You're going to the Philippines!
Lucky you.
Also – don't forget to sort your travel insurance! We've put together a roundup of the best travel insurance for backpackers, or if you're low on time, get a quote from World Nomads now, our favorite travel insurance provider.
Yay for transparency! Some of the links in this post are affiliate links. This means that if you book your accommodation through the site, The Broke Backpacker will earn a small commission at no extra cost to you. Your support helps me keep the site going.
---
Need More Inspiration?
Like this post? PIN ME!!!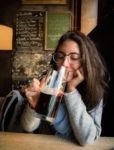 Writer and Editor, Ana Pereira is a California native, inspired by Earth exploration and introspection. Recently, she spent several months exploring Africa and South Asia. She spends most of her "down-time" out in the wilderness, climbing, hiking, and beyond, and is feverishly passionate about travel and health.