Good luck getting home without your passport. Your typical bank safes will qualify for more than a few oversized bag surcharges at check-in, but that doesn't mean you should travel without protection.
Whatever is important enough for you to pack and bring with you on a trip is valuable enough to someone out there, and opportunistic criminals have learned to look for large backpacks and foreign accents as easy targets.
Hopefully, you've learned the basics. Never take your eyes off your luggage and don't fall asleep on night busses. Bringing along a portable travel safe will help take your safety a step further.
Whether you're looking for something that keeps your valuables more secure while on your person or while packed away in your hotel room, portable travel safes are a great way to go the extra mile and make sure that everything that starts your trip makes it home with you at the end.
Don't entrust your passport and wallet to any old lock and key. We'll show you some of the best portable safe technology on the market so you can get a better idea of what these handy tools can do.
There are safes out there for all sorts of environments, so it's up to you to find the best way to secure your valuables. These soft and packable containers are easy to pack but hard to access and will help you out whether you're heading to the neighborhood zoo or Zambia.
In A Hurry? These are the best portable travel safes.
#1 – Best Portable Travel Safe – Pacsafe 12 Liter
#2 – Best Small Portable Travel Box – Trova GO
#3 – Best Beach Lockbox – SafeGo
#5 – Best Laptop Travel Safe – Pacsafe X15
Best Portable Travel Safe
Best Small Portable Travel Box
Best Small Portable Travel Box
Trova GO
> $$
> Fits in a pocket
> Seals odor
Best Beach Lockbox
Best Beach Lockbox
SafeGo
> $
> Affordable and durable
> Allows earphone access
Best Steel Mesh Travel Safe
Best Laptop Travel Safe
Best Laptop Travel Safe
Pacsafe X15
> $$
> Can be used as a carry-on bag
> Fits two laptops
Best Fireproof Travel Safe
Best Fireproof Travel Safe
BluePower File Folder
> $
> Expands to hold electronics
> Five layers of lightweight protection
Best Disguised Travel Safe
Best Disguised Travel Safe
Demeras Mini Book
> $
> Fits phones and travel documents
> Comes with two keys
Best Travel Jewelry Box
Best Travel Jewelry Box
Amazon Safe Box
> $
> Steel tethering cable
> Easy to use combination lock
What Is a Portable Travel Safe?
A travel safe is exactly what it sounds like. Through different techniques and methods, these portable safes allow you to securely lock and store your valuables wherever the journey takes you.
All styles of locking mechanisms, sizes, and security levels will come with a portable travel safe, so you can be sure to find the protection that works best for your adventures.
Just because these tools are called safes doesn't mean you have to carry a bulky, heavy lockbox with you on your next trip. The latest portable travel safe iterations have flexible steel, mesh, and plenty of packable features.
Whether you want something to stow away in a hotel room, something you can keep with you at all times, or an entire bag that doubles as a lockbox, a portable travel safe that can fit in your luggage is an easy way to feel peace of mind and protect your valuables. Many travellers simply don't think to be invest in a portable travel safe making them a great idea for a gift for backpackers.
Why Use a Portable Travel Safe?
It's in the name! The only way to be 100% sure none of your valuables are going to be stolen is to stay at home, but a portable travel safe is a close second. Some hotels and hostels will offer a lockbox or valuables storage, but we can't always count on that.
Even if your destination comes with a Döttling Narcissus luxury safe, portable travel safes will help make sure your valuables survive your travel days. These safes go beyond theft protection to offer water, wind, and fireproof places to store your goods.
Solo travelers can use portable safes to lock their gear down when it's time for a bathroom break or finally feel comfortable falling asleep on the bus.
The list goes on and on.
If you're lucky enough to ask this question, you may have never experienced a worst-case scenario of theft while traveling. At home or abroad, robbery can leave you stranded on the side of the road with nothing but an overwhelming sense of dread.
It may be tough to wrap your head around the necessity of keeping your valuables safe, but we highly recommend not waiting around until you've felt this hopelessness to invest in protection. There is no product out there that can prevent criminals from being criminals, but there is simply no situation where a portable travel safe won't help make your valuables more secure.
Whether your portable safe accompanies you through a bus ride, beach trip, or extended stay, you'll hopefully never come across a situation where it's necessary. If the worst happens, a good lockbox will make all the difference in the world.
Where To Use a Portable Travel Safe?
You can use a portable travel safe wherever the road takes you. Lightweight and portable safes come small enough to stow your car keys before a day at the beach, and super tough aluminum shells let you keep your passport and credit cards locked away in your hotel room for days at a time.
Every safe on this list is suitable for use at beaches, hostel dorms, hotels, camping, and when boarding busses, trains or Tuk-Tuks. Depending on your needs, you'll find a travel safe that locks down your larger backpack or a smaller device that holds a few essential documents.
What Are The Different Kinds of Portable Travel Safes?
Wire Mesh
Often made out of stainless steel or aluminum alloy, wire mesh technology is what made portable travel safes accessible to modern travelers. This lightweight mesh can wrap around your already existing bag and connect it to any fixture in your hotel room or any solid picnic table/beach chair while out and about.
Wire Mesh is used in all sorts of portable travel safes to connect the lockbox to any immovable object. Some safes take things a step further by offering a wire mesh exterior to wrap around your valuables, thus making any bag a travel safe.
Bags
Most famously created by Pacsafe, Travel Safe Bags feature anti-theft zippers, RFID blocking pockets, and numerous security features scattered throughout the packs. Some smaller bags come with one handle and use a mix of wire mesh and nylon wrapping to create a knife-proof shell that is light enough to carry in one hand.
Other larger bags provide enough space to be used as carry-on or day bags with extra locking features. Any portable travel safe bag will include steel wire that allows you to easily attach the bag to any immovable object and lock down your valuables.
Lockboxes
These are a more traditional kind of portable travel safe. They are basically larger safes cut down and crafted out of lightweight materials that allow you to carry the boxes in your bag or pocket. Lockboxes typically don't have enough space for you to protect every single item you travel with but are reserved for important documents, like your passport, wallet, keys, and cell phone.
These boxes can be attached to larger fixtures with a lock to make sure they don't go anywhere and also include a combination or key lock to open up. There are loads of varieties in lockboxes. You can find lockboxes with GPS tracking, carrying handles, and disguises.
Other
Different styles of travel safes are being invented every day. Modern travelers can find lockboxes explicitly designed for laptops, known as laptop cases, and document holders that can withstand wildfires and hurricanes.

Decide what it is you need to protect, and allow that to guide your search. You'll be surprised at the variety in today's travel safe market.
What Size of Portable Travel Safe is Best?
First, ask yourself what you'll be saving.
Some barebones backpackers won't be traveling with much more than the clothes on their backs, and those get funky fast. If you're not too worried about someone running off with your dirty laundry, a small lockbox may be all you need to secure important documents in your hostel or hotel room.
Other travelers, especially digital nomads, could be traveling with thousands of dollars of electronic equipment, most of which won't fit in a typical lockbox. In this case, you'll need a significantly more extensive travel safe.
If you want to protect your camera, laptop, and various gear, make sure you get a portable travel safe larger than your backpack, such as a wire mesh protector that will allow you to lock everything down with one key.
For those just looking to keep their keys and wallet secure while they head off on a surf or into the woods for a few days, a small lockbox will keep everything exactly where it needs to be without adding on extra pounds.
The larger your lockbox, the more difficult it will be to transport, so think about what's best for your particular nomadic lifestyle.
What is the Best Portable Travel Safe?
The best portable travel safe is whatever best protects your valuables.
What we're saying is, the best travel safe for a hiker won't be the best travel safe for a traveling photographer.
That doesn't mean there is no such thing as a lousy travel safe. Avoiding the pretenders and investing in a proper travel safe will save you money in the long run.
An easily crackable travel safe is basically a box that says, "hey robbers, all the good stuff is right here."
Best-in-class travel safes that have separated themselves from the pack by making sure no casual criminal can access your belongings as well as standing out as the best options for particular niches.
Below, you'll find industry-leading travel safes that have redefined peace of mind for traveling.
TBB amassed this list over thousands of hours of travel time and hundreds of close calls. Broke backpackers worldwide have entrusted their precious items to these portable travel safes and credit the technology packed into these protectors for getting home with everything in one piece.
Here are the best travel safes for quick trips, long jaunts, and everything in between, so you can find the perfect piece for peace of mind on your next trip.
Ladies & Gents, It's Time to Step Your GEAR Game Up. 😉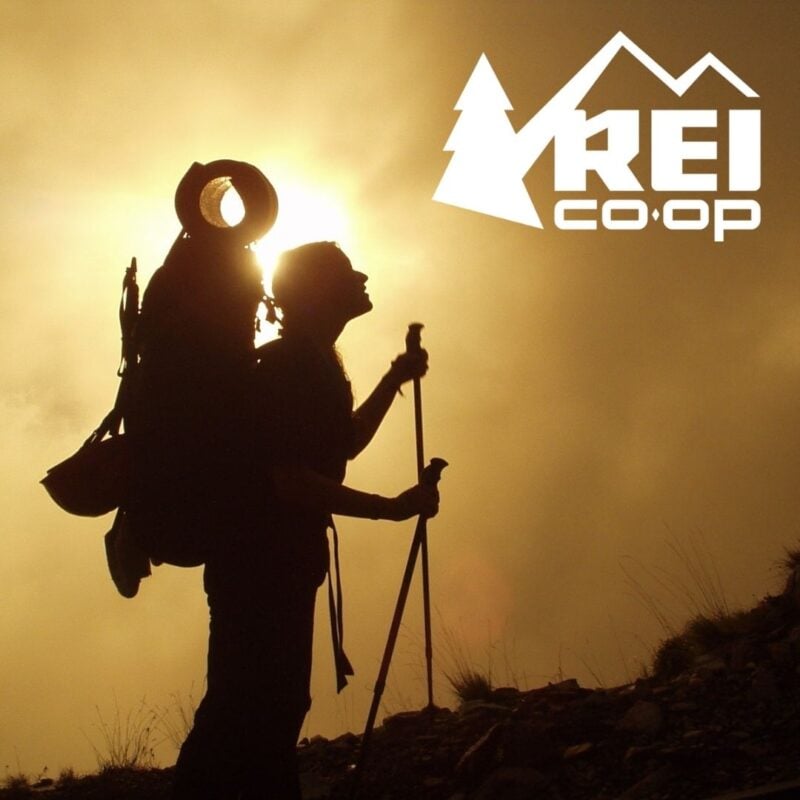 REI is one of America's biggest and most-loved outdoor gear retailers.
Now, for just $30, get a lifetime membership that entitles you to 10% OFF on most items, access to their trade-in scheme and discount rentals.
Join REI Today!
#1 – Best Portable Travel Safe – Pacsafe 12 Liter
Pacsafe 12 Liter is our top pick for best portable travel safe
Specs
Dimensions: 1 x 13 x 20
Lock Type: Combination
Weight (lbs): 1.2
Material: Polyurethane
Price: $228
Reinforced in all the right places yet still flexible, you can safely pack 12 liters of valuables in this badass travel safe. We love how easily you can carry this protective shell without sacrificing safety.
The lightweight exterior isn't easy to crack, thanks to cut-resistant canvas fabric with a stainless steel wire webbing. Polyurethane works with this steel wire to create a completely malleable bag that will dispel any would-be thieves.
They won't be able to slice through the steel mesh wiring, and you can easily lock the bag across furniture and lamp posts to ensure your bag isn't going anywhere. When not in use, the safe can lay flat and fit easily into your larger luggage.
This Pacsafe lock comes in various sizes, everything from small locks capable of protecting your passport and essential documents to larger containers that can hold a laptop and camera equipment.
+Pros
TSA-approved
Packs flat
Knife-proof
-Cons
Largest size is only 12 L
Lock is not bolt-cutter proof
#2 – Best Small Portable Travel Box – Trova GO
Our pick for best small portable travel box is Trova GO
Specs
Dimensions: 6 x 3 x 1
Lock Type: Bluetooth
Weight (lbs): 1
Material: Aluminum
Price: $228
We love that this travel safe can slide right into your pocket, and there is no way anyone is getting in here without permission. Hardly larger than a typical sunglasses case, the Trova GO is a perfect place to store your ID, credit cards, and valuable accouterments secure and close.
Where this travel box really stands out is in its technical specs.
The box communicates with a cellphone app that utilizes biometric authentication, powered by a battery. This authentication system means the only way inside the Trova go is through your cell phone, and more importantly, it enables GPS tracking.
If someone takes off with your Trova Go, you'll be able to track the device's whereabouts for up to 73 days, and they'll have little chance of busting open the aluminum alloy without your cell phone.
The fact that there is no way to open up the Trova without a cell phone makes us a bit wary, as your cellphone has a higher risk of being stolen than anything else in your arsenal. Never store this lockbox and your cell phone in the same place. If both devices are stolen, all the GPS tracking in the world won't make much of a difference. We recommend hooking up the Trova GO to an iPad or any device that doesn't often see the front lines.
While it's not foolproof, this technologically advanced lockbox is really difficult to break through and provides excellent safety to small items.
+Pros
Fits in a pocket
Seals odor
Great mobility
-Cons
Difficult to open but easy to steal
Too small to store a passport
#3 – Best Beach Lockbox – SafeGo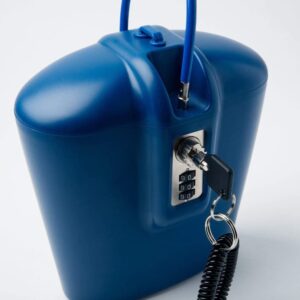 Meet the best beach lockbox: SafeGo
Specs
Dimensions: 7 x 4 x 7.5
Lock Type: Combination, key
Weight (lbs): 1
Material: Alloy Steel
Price: $49
A crowded beach is a petty thief's wet dream. Throngs of people throw their cell phones and wallets underneath their beach towels and wander off into the sea, leaving their valuables totally unprotected.
Depending on where you're headed, you may be able to get away with taking a carefree splash, but if you risk it enough times, someone will eventually snatch up your day bag or flip-flops.
Unless, of course, you bring the SafeGo with you.
This lightweight lockbox isn't much bigger than a purse and comes with a built-in three-digit combination lock. You can store the big three (phone, keys, and wallet) as well as any other small electronic devices inside and easily hook up the steel cable to any immovable object.
Lock up your keys to your car's exterior before a surf or keep your passport locked to your hotel room's desk and enjoy your day, knowing you'll come back to everything in its right place.
+Pros
Affordable and durable
Can be connected to anything
Allows earphone access
-Cons
Easy to carry off if not secured
May be easy to crack with a screwdriver
Pacsafe 55L Backpack Protector is one of the best steel mesh travel safe
Specs
Dimensions: 5 x 4 x 2
Lock Type: Snap
Weight (lbs): 1
Material: Stainless Steel
Price: $80
This handy wiring can turn any backpack into a travel safe. With capabilities up to 120 Weight (lbs), any backpacker can fit their entire contents inside this backpack protector, which then locks up to any sturdy furniture nearby.
What's so ingenious about this travel safe is its simplicity. You're sure to have room in your luggage for this lightweight steel mesh, and you won't have to change up any of your packing habits to make the piece work. The protector ships with a padlock and carrying case to keep things organized when not in use, and the wiring folds down to less than 6 inches when not in use.
The utterly adjustable wiring can fit bags of all shapes and sizes. Simply slip your backpack inside the mesh wiring, tighten the straps, and loop the steel mesh around an immovable object.
We recommend using your backpack's rain cover or wrapping a blanket around your bag before you cover it in mesh, as the space between the stainless steel bands could allow thieves to access pockets if not correctly secured.
It's a simple and effective lockbox for securing your entire backpack, perfect before long bus rides or any transport where you won't be close to your pack.
+Pros
Highly adjustable
Locks up your entire backpack
Lightweight addition to your luggage
-Cons
Gaps in steel mesh
Not ideal for smaller bags
#5 – Best Laptop Travel Safe – Pacsafe X15
Pacsafe X15 is our top pick for best laptop travel safe
Specs
Dimensions: 7 x 13 x 15
Lock Type: Combination
Weight (lbs): 1.7
Material: Polyurethane
Price: $228
Laptop bags come in all shapes and sized but few are theft proof. As you can see, Pacsafe is the number one name in travel security. The company has dreamed up travel safe's big and small, all effective means of protecting the important things. The X15 is one of the largest travel safes the company offers and works surprisingly well as a portable safe capable of protecting all your valuables in the same location.
The bag is protected by Pacsafe's signature stainless steel wire mesh woven into a polyurethane canvas bag with an easy carrying handle and shoulder strap. An external wire mesh piece allows you to secure this bag to exteriors big and small, perfect for locking the bag to a chair while you run to the bathroom or your hotel room's desk before a day of sightseeing.
The large size does open up some holes in security, as the bag can be knifed through easier than Packsafe's smaller models. Treat this bag more like an incredibly secure carrying case than a safety deposit box.
Inside the safe, there's room for two laptops, cameras, cell phones, passports, jewelry, and anything else worth protecting. The bag can be used as a stand-alone laptop case with a shoulder strap and will fold flat when not in use.
+Pros
Can be used as a carry-on bag
Fits two laptops
5-year warranty
-Cons
Difficult to find
Susceptible to wire cutters

Do You Want to Travel FOREVER??
Pop your email in below to get a FREE copy of 'How to Travel the World on $10 a Day!'.
Meet the best fireproof travel safe: BluePower File Folder
Specs
Dimensions: 14 x 10 x 2
Lock Type: None
Weight (lbs): .4
Material: Fiberglass
Price: $15
If Princess Leia didn't have R2D2, she probably would have looked towards this file folder to keep the death star plans safe. Once it's zipped up, your documents can handle flooding, explosions, and more. All of this protection is inside a casing that weighs less than a pound and can easily be tucked under flowing white robes.
This bag can handle some serious heat, capable of protecting important documents in temperatures up to 1000 degrees celsius. It's not just for paperwork. The lightweight folder can hold jewelry, cash, tablets, and passports through floods, fire, and brimstone.
This bag is best for those searching for protection from the elements more than criminals. It doesn't ship with any locking mechanisms, but the carrying handle can easily be attached to a pair of handcuffs to lock around your wrists. It does ship with complete protection from fire, water, dust, and anything mother nature may throw at you.
+Pros
Protected from the elements
Expands to hold electronics
Five layers of lightweight protection
-Cons
Does not ship with a lock
Not the most reputable brand
Our top pick for best camping safe box is Keep Safe Lock Box
Specs
Dimensions: 7.87″x 6.30″x 3.54″
Lock Type: Combination
Weight (lbs): ?1.88
Material: Zinc Alloy
Price: $19.99
This great, affordable option fits easily into your trunk or tent to keep everything safe at the campsite. Once you reach the campgrounds, you shouldn't be using your cellphone, wallet, and keys anytime soon, and this convenient safe will allow you to store your valuables in a secure space and forget about them for a little while.
A simple combination lock ensures there are no tiny keys to lose on the hike in. Do keep in mind that the thin metal won't stand up against a bear attack. The good news is, as long as you don't put any food in there, bears won't spend much time trying to get at your wallet, and any human assailant will be quickly turned back by the reinforced lock and strong protections provided.  Get it added to your camping packing list.
+Pros
Works in the woods, beach, or gym
Simple locking mechanism
Lightweight
-Cons
Not Bear-proof
Won't fit an Ipad
Demeras Mini Book is our pick for best disguised travel safe
Specs
Dimensions: 7 x 5 x 2
Lock Type: Key
Weight (lbs): 1
Material: Stainless Steel
Price: $30
The days of traveling with pocket guidebooks and dictionaries may be over, but still, most would-be thieve's won't think much about snatching up a new English dictionary. This clever safe takes the shape of a pocketbook and features a secret latch that reveals a small carrying space perfect for emergency cash, important documents, or passports.
The light outer shell looks and feels like a regular book, but opening up the front cover reveals a stainless steel safe that criminals can't access without a key. It even weighs less than an actual book, making sure you can fit it into all sorts of luggage.
You can store your valuables in this dictionary and confidently leave the book in your hostel, knowing that no one has opened up a paper dictionary in years, and even if a suspicious customer does see through the ruse, the key is in your pocket.
+Pros
Looks just like a book
Fits phones and travel documents
Comes with two keys
-Cons
If someone opens the cover, the jig is up
Not large enough for a camera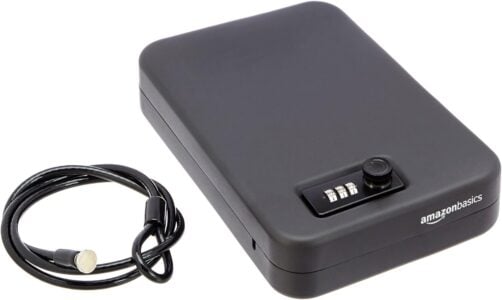 Amazon Basics Portable Security Case Lock Box Safe is one of the best travel jewelry box
Specs
Dimensions: 9.5″D x 6.5″W x 1.8″H
Lock Type: Combination
Weight (lbs): 2.86
Material: Alloy Steel
Price: $21.47
The Amazon Basics Portable Security Case Lock Box Safe is the closest thing on our list to a traditional safe, serving up a lightweight lockbox that allows you to bring security with you on the road. A three-number combination protects jewelry, cash, or important documents and works great in your car or hotel room. 
Unlike a traditional safe, the box is lightweight and easy to move, but to combat that, Amazon added a steel tethering cable that quickly locks to any immovable object for a secure place for gold, silver, or passports. 
Some of the portable travel safes on our list are looking to redefine what a safe looks like, but this simple safe box just wants to make sure your valuables are secure.
+Pros
Steel tethering cable
Easy to use combination lock
Fits a cell phone
-Cons
Not the most high-tech travel safe on the market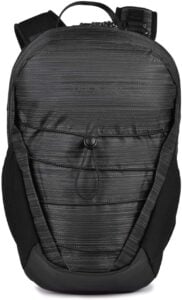 Venturesafe X12 Anti-Theft Pack is our top pick for best safe backpack
Specs
Dimensions: 16 x 10 x 6
Lock Type: N/A
Weight (lbs): 1.5
Material: Polyurethane
Price: $134
Why slip a safe into your backpack when you can have your entire backpack work as a portable travel safe? This Pacsafe bag allows you to travel with 12 liters of anti-theft design, all the way down to the interlocking zippers.
The bag is made of lightweight steel mesh and polyurethane that promises to be relatively cut-proof without weighing half a ton. A detachable buckle runs along the mid-section and lets you lock your bag to any fixture. Whether you're leaving for a few hours or a few minutes, you can secure this bag with ease.
Inside the anti-theft backpack, you'll find a laptop sleeve and mesh pocket. Exterior pockets are RFID blocking but still provide quick access to make security checkpoints a fast process. You'll also find many features you can expect from a typical backpack, like water bottle pockets and padded shoulder straps.
All of this is wrapped up in a water-repellent exterior shell to create a complete protection piece that lets you quickly lock up the entire contents of your bag.
+Pros
Entire bag doubles as a safe
Reinforced zippers
Honeycomb mesh is cut-proof
-Cons
No lock included
No external steel wiring
The best present of all… is CONVENIENCE!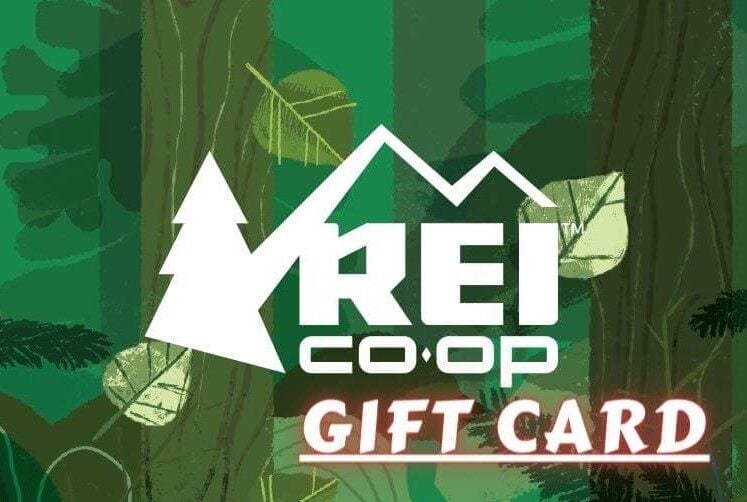 Now, you could spend a fat chunk of $$$ on the WRONG present for someone. Wrong size hiking boots, wrong fit backpack, wrong shape sleeping bag… As any adventurer will tell you, gear is a personal choice.
So give the adventurer in your life the gift of convenience: buy them an REI Co-op gift card! REI is The Broke Backpacker's retailer of choice for ALL things outdoors, and an REI gift card is the perfect present you can buy from them. And then you won't have to keep the receipt. 😉
Buy on REI!
Best Portable Travel Safe

| Name | Dimensions (CM) | Lock Type | Weight (lbs) | Material |
| --- | --- | --- | --- | --- |
| Pacsafe 12 Liter | 2.54 x 33.02 x 50.8 | Combination | 1.2 | Polyurethane |
| Trova GO | 15.24 x 7.62 x 2.54 | Bluetooth | 1 | Aluminum |
| SafeGo | 17.78 x 10.16 x 19.05 | Combination, key | 1 | Alloy Steel |
| Pacsafe 55L Backpack Protector | 12.7 x 10.16 x 5.08 | Snap | 1 | Stainless Steel |
| Pacsafe X15 | 17.78 x 33.02 x 38.1 | Combination | 1.7 | Polyurethane |
| BluePower File Folder | 35.56 x 25.4 x 5.08 | None | .4 | Fiberglass |
| Keep Safe Lock Box | 17.78 x 10.16 x17.78 | Combination | .6 | Zinc Alloy |
| Demeras Mini Book | 17.78 x 12.7 x 5.08 | Key | 1 | Stainless Steel |
| SEPOX Safe Box | 20.32 x 15.24 x 3.81 | Combination | 1.5 | Alloy Steel |
| Venturesafe X12 Anti-Theft Pack | 40.64 x 25.4 x 15.24 | N/A | 1.5 | Polyurethane |

Our GREATEST Travel Secrets…
Pop your email here & get the original Broke Backpacker Bible for FREE.
Final Thoughts
That about wraps it up.
Whether you're looking for a safe space for your passport or want to lock down your entire arsenal, you'll find the protection you're looking for in one of these travel safes.
Don't forget that no matter which travel safe you choose, they will only go as far as you take them. Your travel safe doesn't do you any good tucked into the bottom of your backpack, and all it takes is one day of feeling like locking everything up is not worth the trouble for all your hard work to go to waste.
There is no substitute for vigilance while on the road, but these travel safes, like the SafeGo, will help you keep your belongings secure and keep your head on the path ahead instead of stressing about what you left behind.
If you're one of the lucky few who have wandered the ends of the earth without wandering down the wrong alley or one of the lucky hostel-goers who hasn't yet put too much faith in their roommates, don't wait until you've been had to secure your valuables. Something as simple as the Trova GO will keep everything you need to get home safely within reach of your GPS.
If you have felt the dread of coming back from a day out to find your bag turned inside out, don't let that experience keep you from wandering. With the protection offered by the Pacsafe 12 Liter, you can head out for your day knowing that potential criminals will walk away only with a few pairs of dirty underwear.
---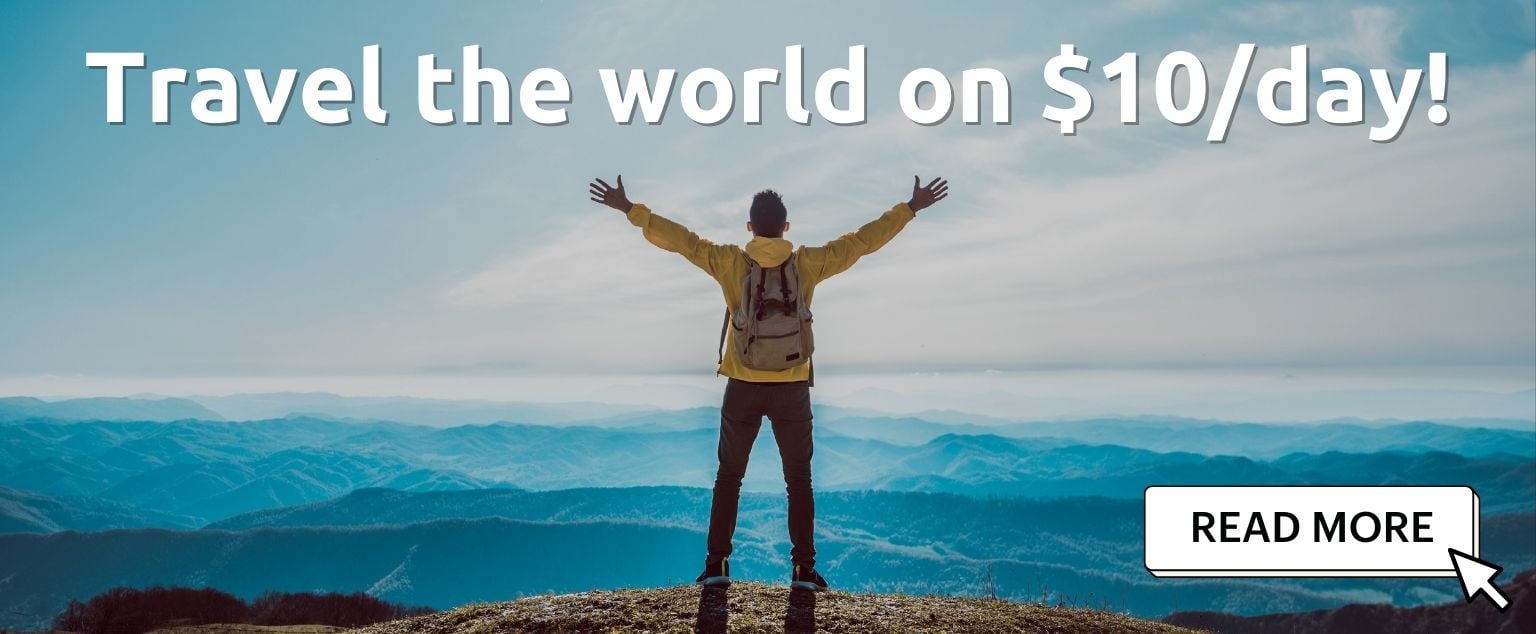 And for transparency's sake, please know that some of the links in our content are affiliate links. That means that if you book your accommodation, buy your gear, or sort your insurance through our link, we earn a small commission (at no extra cost to you). That said, we only link to the gear we trust and never recommend services we don't believe are up to scratch. Again, thank you!