Whether you're thinking of a new pack for thru-hiking or a canoeing adventure, for everyday use or an epic expedition, what you need is a heavy duty backpack. You'll need something that stands the test of time – something that will really last.
If you've had a quality backpack before, you know that its longevity is all about the durability, the materials used, and the way it's all put together. Waterproofing/water resistance, ace features, and versatility play their part in creating an epic backpack too.
So, if you're in the market for a bag that will survive extended trips into nature and travel journeys, you've landed on the right page!
I've put together a list of the best heavy duty backpacks out there right now – plus a guide on how to choose the best one for you.
We have been traveling the world for more than 10 years and we have tested MANY backpacks. This review is dedicated to all of you backpackers who prioritize quality, durability, and long-run use – this is your article!
There is a heavy-duty backpack on my list for everyone – so let's get to it.
Quick Answer: These are the Best Heavy Duty Backpacks of 2023
#2 Aer Travel Pack 3 – Best Heavy-Duty Backpack for Travel
#7 WANDRD PRVKE Pack 31L – Best Heavy Duty Backpack for Photographers
BEST HEAVY DUTY BACKPACK OVERALL
BEST HEAVY DUTY BACKPACK OVERALL
Osprey Aether Plus 70
Price $$ >
> Well-padded shoulder straps
> Removable lid pack
BEST HEAVY DUTY BACKPACK FOR TRAVEL
BEST HEAVY DUTY BACKPACK FOR TRAVEL
Aer Travel Pack 3
Price $$ >
> Shoe compartment
> Laptop pocket
BEST HEAVY DUTY BACKPACK FOR RIVER LIFE
Heavy Duty Carry on Backpack
Heavy Duty Carry on Backpack
Osprey Farpoint 40
Price $$ >
> Carry on compliant
> Well organised
BEST HEAVY DUTY BACKPACK FOR EXPEDITIONS
BEST HEAVY DUTY BACKPACK FOR EXPEDITIONS
Osprey Aether Plus 85
Price $$$ >
> Made from 210 denier high-tenacity nylon
> Designed for multi-day journey
BEST HEAVY DUTY BACKPACK FOR THRU HIKERS
BEST HEAVY DUTY BACKPACK FOR PHOTOGRAPHERS
BEST HEAVY DUTY BACKPACK FOR PHOTOGRAPHERS
WANDRD PRVKE Pack 31L
Price $$ >
> Tons of organisational space
> Room for lenses, tripods, a laptop etc.
BEST HEAVY DUTY BACKPACK FOR VLOGGERS
Best Heavy Duty Backpacks of 2023
Ladies & Gents, It's Time to Step Your GEAR Game Up. 😉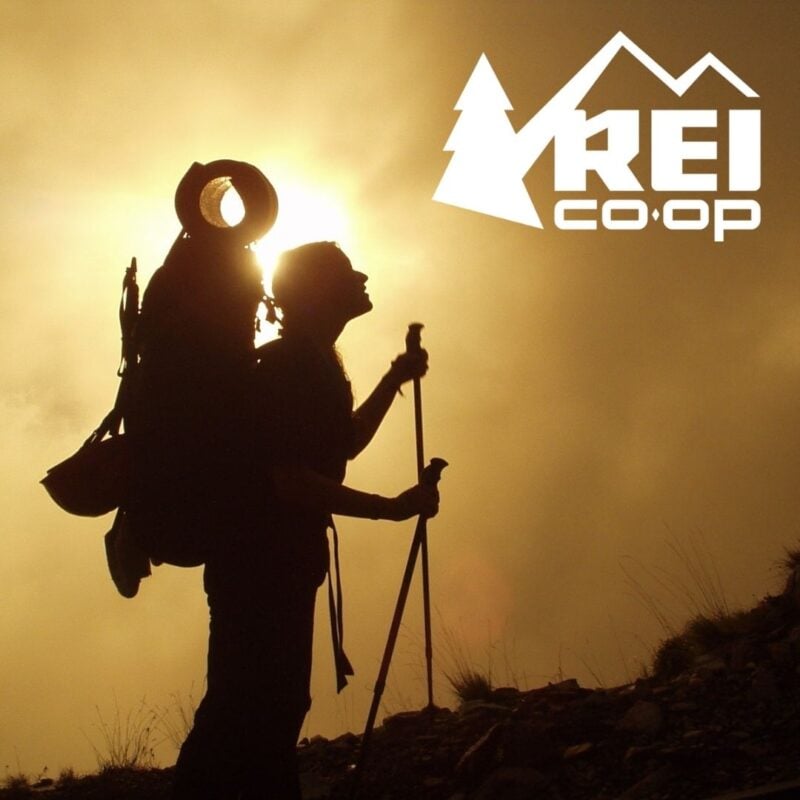 REI is one of America's biggest and most-loved outdoor gear retailers.
Now, for just $30, get a lifetime membership that entitles you to 10% OFF on most items, access to their trade-in scheme and discount rentals.
Join REI Today!
#1 – Best Heavy Duty Backpack Overall
This bag is going to last you for years. I've used it for week-long trips in the mountains as well as shorter camping trips in the great outdoors, and seriously, this will handle almost everything you throw at it. It's easily the best heavy duty backpack out there at the moment.
Coming from the folks at Osprey, there's a lot of cool things about this bag that make it so special. One of the best features is the removable lid pack that works well as a minimal day pack; you can sling it on for shorter hikes from your accommodation or just use it when you're exploring around town.
Being Osprey, it's super comfortable. It's got a unique suspension system that's highly adjustable and will help keep the pack off your back (goodbye sweaty back), and it makes it feel lighter than it actually is.
The shoulder straps are pretty thick and well-padded, meaning they won't cut into your shoulders too much.
In some backpacks, it's tricky to access all your gear easily. But with this model, there are a bunch of different openings so you can get to your things fairly simply, which is a plus point. I wish it came with a rain cover, but you can always grab an Osprey-specific rain cover as an extra.
After a couple of years of regular use, the Osprey Aether AG 70 definitely stands up to the test of time. This versatile workhorse of a backpack easily covers Multi-day hikes, backpacking adventures, all sorts of travels. Trust me; you'll notice the difference if you switch from another bag to this one.
Check out our in-depth Osprey Aether 70 review.
#2 – Best Heavy Duty Backpack for Travel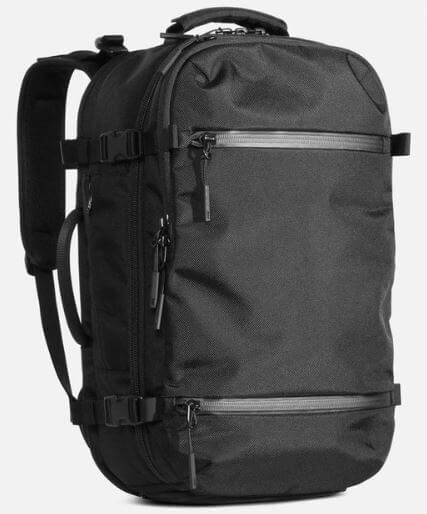 The Aer Travel Pack 3 is a great option for a carry-on heavy duty backpack. If you're looking for an investment bag that will see you through years and years of short-term vacations and mini-adventures, one that you'll never need to replace again, this durable backpack is for you.
Some of you may be put off by the price for a relatively small bag, but honestly, you'll be happy you parted with your cash for this one.
First off, it's super good quality, amazingly built from ballistic nylon with duraflex plastic hardware and YKK zippers to add to its rugged credentials. There's also internal structure and support, as well as handy features like different handles for varied ways of carrying it.
One of the most quality backpacks out there right now, the Aer Travel Pack 3 is the sort of bag you'll be able to use on a daily basis – forever. From hitting the gym or hopping on a train to jumping on a flight to your next adventure, it's a versatile and pretty cool looking bag. You'll never have to check a bag again!
Alongside the sleek minimal design (making it perfect for everyday use, not just adventure-y travels), it's got tons of room for a long weekend, or a week if you're a packing whizz. There's a shoe compartment and lay flat main compartment, as well as a laptop pocket and various internal organisation features.
Even if you do come up against a fault in the bag, Aer's customer service is high quality and will have a replacement winging its way to you almost in an instant. All-round good quality!
Check out our in-depth Aer Travel Pack 3 review.
#3 – Best Heavy Duty Backpack for River Life
Like heading out on the river for overnight canoeing trips? Need a heavy duty backpack that will keep your stuff truly dry? Then you're in luck; the SealLine Big Fork Dry Pack is a winner.
Built specifically for water-lovers, this is a high performing, durable, and very water-resistant backpack. For starters, the seams are welded to prevent leakage, and the material it's constructed from is 100% waterproof.
If you're worried about the closure – don't be. SealLine's DrySeal rolltop closure really adds protection to your belongings inside the pack. You know, so you can get on with paddling without having to worry about your stuff getting wet.
There are no fussy elements like waterproof lining that you have to deal with simply because it's so waterproof. I mean, I'll say it again – it is literally welded shut.
The SealLine Big Fork Dry Pack is designed to withstand rain, the odd splash, and even a quick submersion. If your boat flips, you won't have to worry too much either – the pack floats!
One thing to note that's always a good sign is the lifetime guarantee. However, there's not much to worry about – it's an awesome mid-size (30 litre) pack that'll keep your stuff dry on the river. Well worth the money.
Even if you're not paddling, it's great for use in town when it's wet, or if you're a bike rider caught in a downpour. Nothing quite compares to final boss-level waterproofing, don't you think?
#4 – Heavy Duty Carry-on Backpack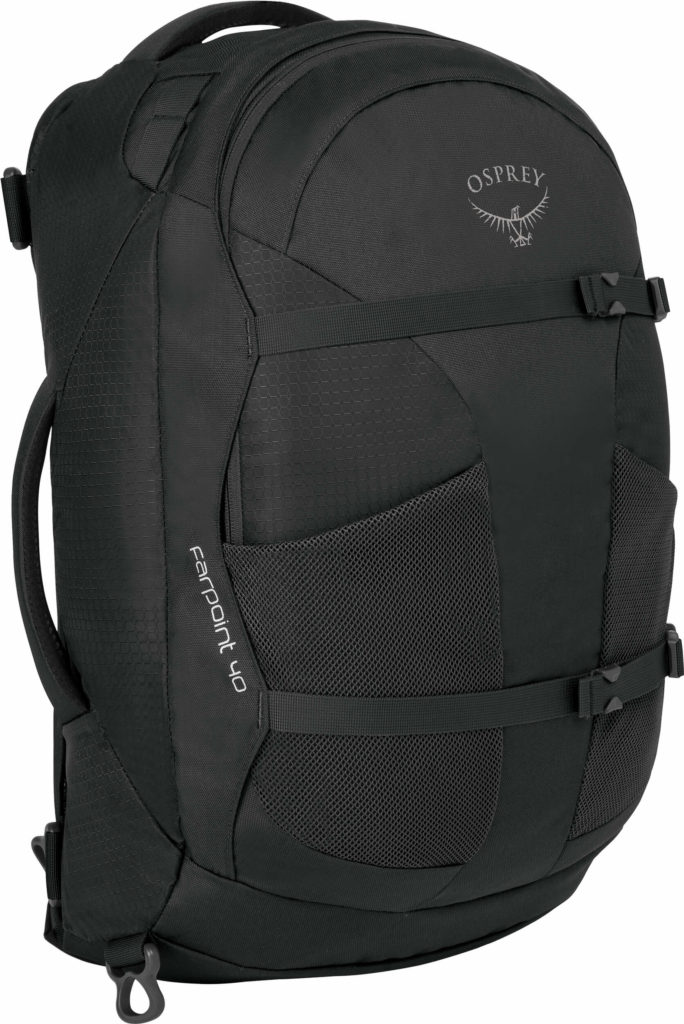 Osprey make some pretty popular backpacks, and there's totally a good reason for that: they're good quality, they're comfortable, and they really last. The Osprey Farpoint is testament to that reputation.
Because of it's 40 litre size, the Farpoint 40 is a near-guarantee to carry on no matter the airline. This will save you hundreds of dollars in checking fees, and countless hours waiting in baggage claim.
The Osprey Farpoint 40 still has plenty of space. It's main compartment is very deep, and will allow you to pack more than you'll need for your travels.
Seriously, the list goes on and on!
The Osprey 40 suspension is great, transferring the load from the harness to the hip belt. The mesh/suspension area is also lined with foam to help increase comfort and overall breathability, and the light wire frame gives comfort, cushioning and great ventilation
So if a comfortable backpack for multi-day trips (or long term backpacking) is what you're after, I can't recommend this pack enough.
Check out our in-depth Osprey Farpoint 40.
#5 – Best Heavy Duty Backpack for Expeditions
Not your average traveller backpack, the huge Osprey Aether Plus 85 Pack is for proper expeditions into the wilderness. This basecamp-level heavy duty backpack offers just about everything you're going to need for comfort on a multi-day trek in the middle of nowhere.
While you could, in theory, take the Osprey Aether Plus 85 on a backpacking trip, this hauler of a pack has been specifically designed for multi-day, long-distance journeys. It's the sort of pack that can handle carrying camping gear, sleeping bags, hefty clothing layers, and any technical gear you may need.
And yet, even when you're carrying large loads, it doesn't feel too heavy. You'll be able to manage 50 to 80 pounds without feeling uncomfortable.
As far as durable backpacks go, this is one you're going to have to rely on in extreme conditions, and it has been designed accordingly. It's thoughtfully laid out and well constructed, meaning you can balance the weight of all your gear well.
Made out of hardwearing, 210 denier high-tenacity nylon, the Aether Plus 85 can really handle abrasion and will stand the test of time, not just on one hard slog of a trip, but a load of 'em. It'll make your adventure so much more enjoyable, having a backpack that is actually comfortable and doesn't skimp out on the room. It's pretty much a beast of a bag.
Check out our in-depth Osprey Xenith review, which is a very similar bag.
#6 – Best Heavy Duty Backpack for Thru Hikers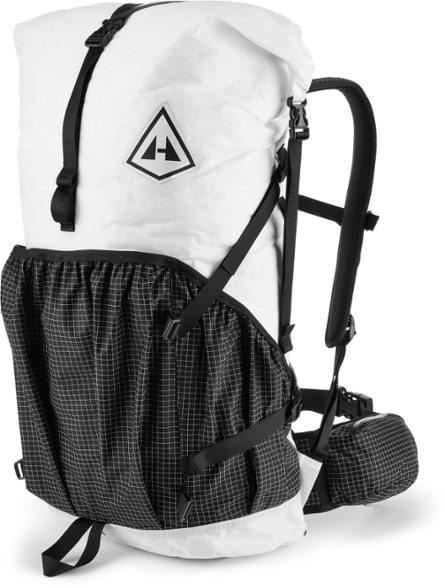 Ultralight backpacks don't tend to be the what I'd define as the best heavy duty backpacks; however, the Hyperlite Mountain Gear 2400 Southwest Pack is probably the most durable of the lot. It's a rugged built backpack that's both lightweight and designed to last.
Tough enough to withstand the elements but light enough (less than 2 pounds, which is insane) that it won't bug you on a month-long hiking trip, even without load lifters, this awesome pack carries weight super well on the hips.
I'm impressed by the durability of this pack: scrambling through the brush, over rocks, scraping on trees, the 2400 Southwest Pack won't rip or tear and will see you through rough and tough excursions in the wilderness.
With 100% waterproof fabric, even downpours don't stop this bag being awesome. Heck, you could even slip over crossing a stream and the bag – or its contents – shouldn't get soaked.
The super-simple design is another thing I like about this bag. It not only looks cool (love that black and white flex), but you'll be able to fit everything you need for a multi-day (or longer) trip. It's 40 litres, so if you pack well, you could be on the road for weeks or even months.
Honestly, compared with heavier packs, this one is going to make you feel much lighter on your feet, so you'll be practically flying through anything your hike throws at you.
#7 – Best Heavy Duty Backpack for Photographers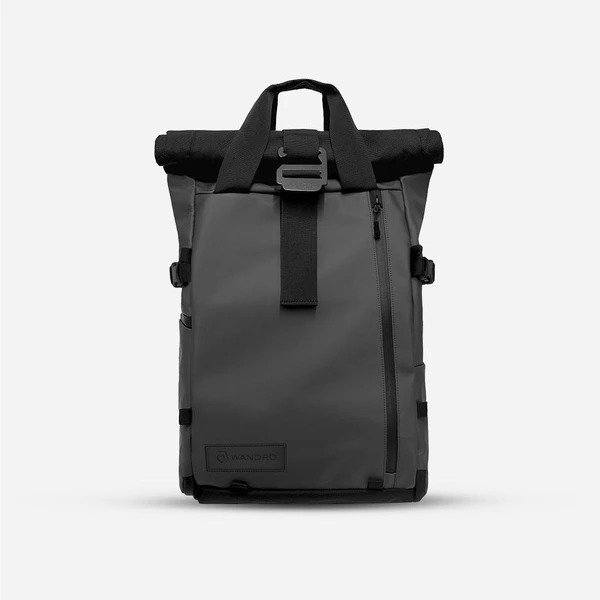 If you're a photographer looking for a backpack for your gear that's also super durable, then this one will suit you down to the ground.
The WANDRD PRVKE Pack has got to be one of the most top quality backpacks out there right now for photographers. It's a dreamy pack with tons of organisational space and compartments that make packing specifically for a work trip with your camera a breeze.
Not just a backpack for photography equipment, there's room enough in this pack for a few days' worth of clothes, so you can head out for a weekend away when you're not on assignment.
The pack's design definitely makes it THE best heavy duty backpack for photographers. With room for lenses, tripods, a laptop, chargers, and anything else you may need, it's specifically designed to keep your valuable equipment safe from the elements.
It is TOUGH, being constructed from waterproof tarpaulin and ballistic nylon, plus YKK zippers for good measure.
You could settle for the bag only, but the photography bundle with the camera cubes and straps – or the pro photography bundle with waist straps and a rain fly – really make this bag come into its own.
Check out our in-depth WANDRD PRVKE 31L review.
#8 – Best Heavy Duty Backpack for Vloggers
Another of the quality backpacks from WANDRD, the HEXAD Access Duffel Backpack is a terrific option not only for vloggers but for anyone with electronic gear (a drone, a couple of cameras, etc.).
Carry-on size for most airlines, the 45-litre capacity means that you can pack quite a lot of stuff in and not have to worry about the hassle of checking in luggage.
I also like the functionality. You can carry it like a duffel bag or a backpack – your choice – but there's also a ton of organisational pockets and separators that mean you can get to where you need to be and stay organised – in style, too. Because yes, I love the steez of this bag. It's pretty edgy; particularly, I like the buckles. It has that vintage backpack feel, which is cool.
The materials are definitely high spec, with a whole lot of durability and waterproofing that's going to make your trip an awesome one. The style is cool, and being able to fit in cameras and tripods – among other things, and carry it however you like, makes this a bag you should think about if smart design and practicality are key to your adventures.
All your photo gear will fit, your tablet will fit in the padded pocket, it looks the part – I mean, what more could you ask for out of this pretty incredible pack?

Do You Want to Travel FOREVER??
Pop your email in below to get a FREE copy of 'How to Travel the World on $10 a Day!'.
More of the Best Heavy Duty Backpacks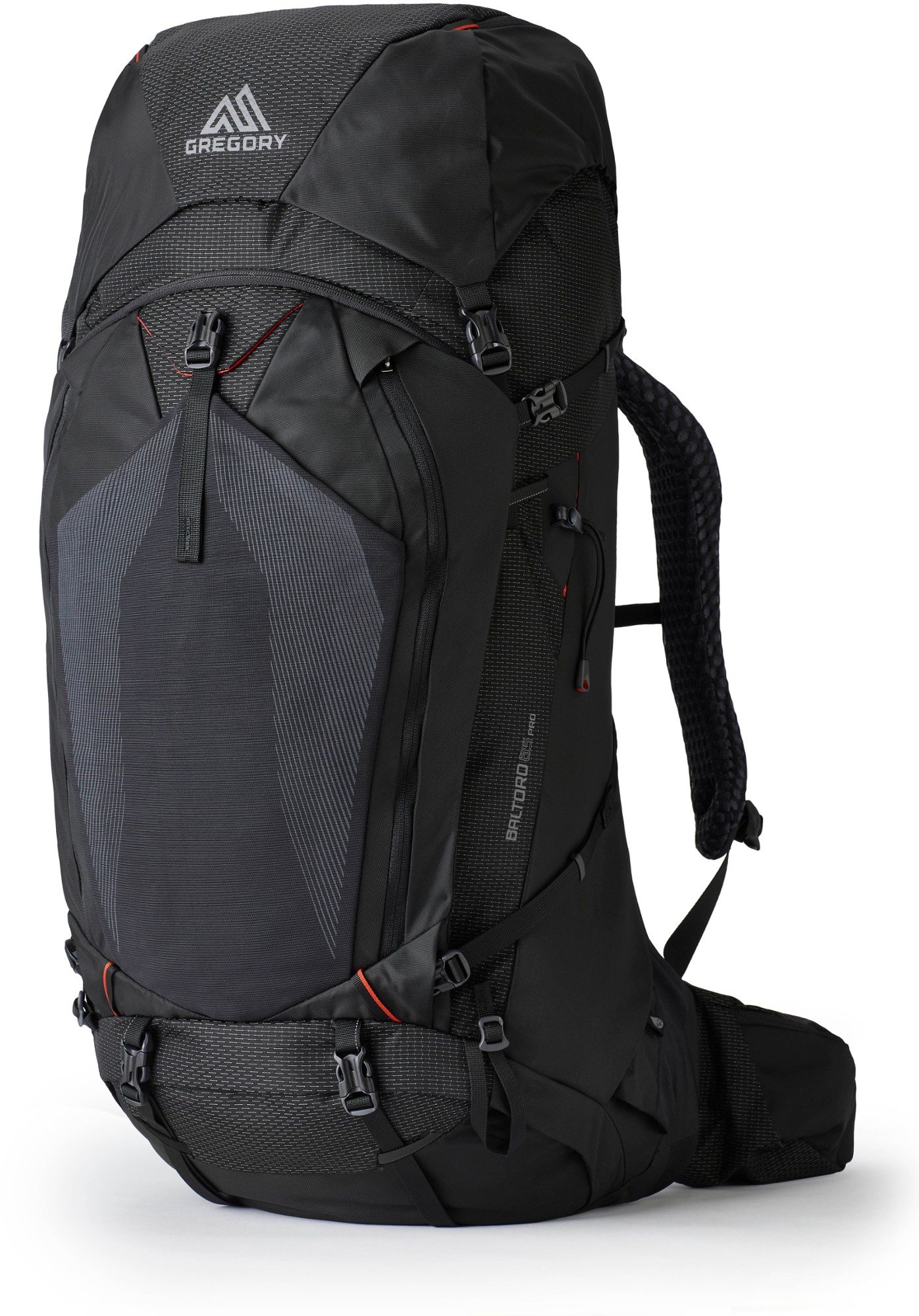 This is a pack that you're going to be able to clock up a whole load of miles with, and it'll hold up remarkably well, for sure.
The support system, for one thing, is impressive, and the changeable shoulder straps are pretty awesome. This, combined with the cushioned waistbelt and suspended back panel, really helps take the weight off.
When it comes to durable backpacks, this one performs very well. And with that support system, it ends up being a pretty comfortable bag. Even though there's that 85-litre capacity to play with, it could be packed out and you'll still end up being able to carry it without too much discomfort.
The Gregory Baltoro is all about long-distance trails and extended backpacking trips. It'll stand the test of time for a trip where you really need to pack a lot of stuff. It's top-notch quality.
If you want to know more about that durability, listen up. It's constructed from 210 denier, high tenacity nylon, which makes it able to withstand a lot of wear and tear.
Then some features make it really lovely to use, like the U-shaped zipper for ease of packing, water bottle holder, removable hydration sleeve, stash pockets, sleeping bag pocket, and a whole load of other neat ideas.
Basically, it's super light but still carries the load very comfortably. All-round, a well-designed, awesome quality backpack.
Another offering from Gregory, the Denali 75 Pack offers that same Gregory quality but this time in the form of a technical expedition pack.
Though it's streamlined and rugged – perfect for a jaunt out into the wilderness – this is the kind of thing that I could use for a long-term backpacking adventure and be safe in the knowledge that it won't break on me anytime soon.
You can pack it with upwards of 40 pounds worth of gear then take to a rugged, off-trail sort of environment without having anything to complain about.
The hip belt is partly to thank for this; it's super comfortable and really helps bear the weight. In fact, the back panel itself really shapes to YOUR back, making it feel like the backpack is almost hugging you as you wear it. When it comes to comfort, I love a snug fit like this, something that almost feels as if you're not actually wearing a pack.
There are a few well-placed pockets away from the main compartment of the bag that give you easy access to smaller items and keeps them organised away from larger belongings.
Everything about this bag is about making space, comfort and durability really count in any wild, out of the way environment. I rate this one highly.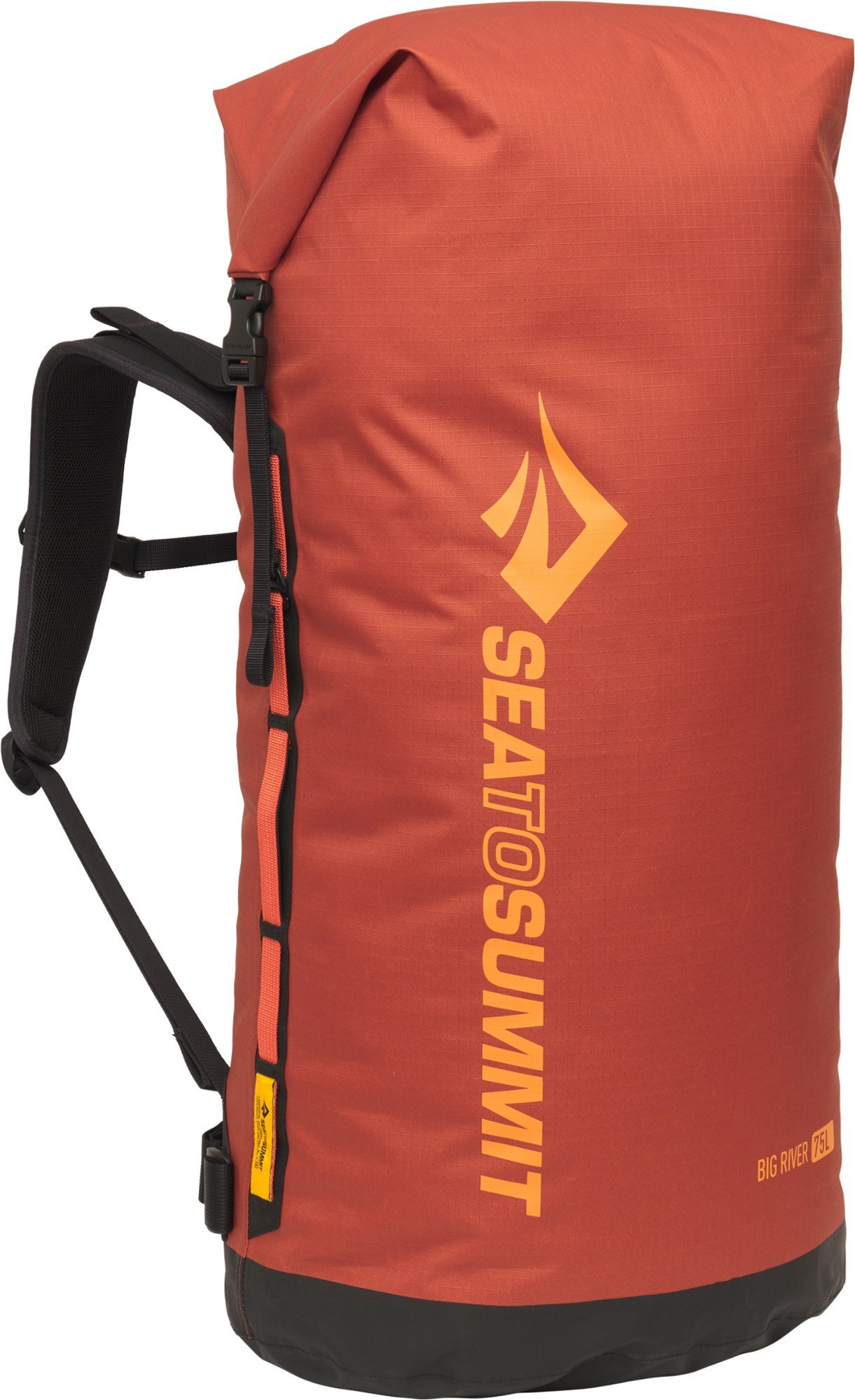 The Sea to Summit Big River Dry Pack is any adventurer's go-to backpack when it comes to keeping your stuff dry on a river-based journey.
So if you are looking for something that's going to keep your stuff protected while you're on a boat expedition, or even if you plan on going somewhere that's otherwise very, very wet, then this should be one bag you consider because of its outstanding waterproof credentials.
But it's the straps on this top heavy duty backpack that make it MUCH more than just a dry bag. They add versatility and make it comfortable enough to carry for a few hours of hiking away from the river.
The waterproofing is unfailing. There's no way any water is getting through here. That's because it's made from polyester and double-sided laminated fabric and has welded seams. It's also resistant to UV and cold temperatures.
The bottom line is that this bag is designed for heavy use and is very, very tough. It will end up being your first choice for outdoor adventures. It may only have one compartment, but that – for me, at least – is outweighed by the fact that this is so much of an all-occasion bag.
No more worries about rolling out of your canoe – even the straps are quick-drying!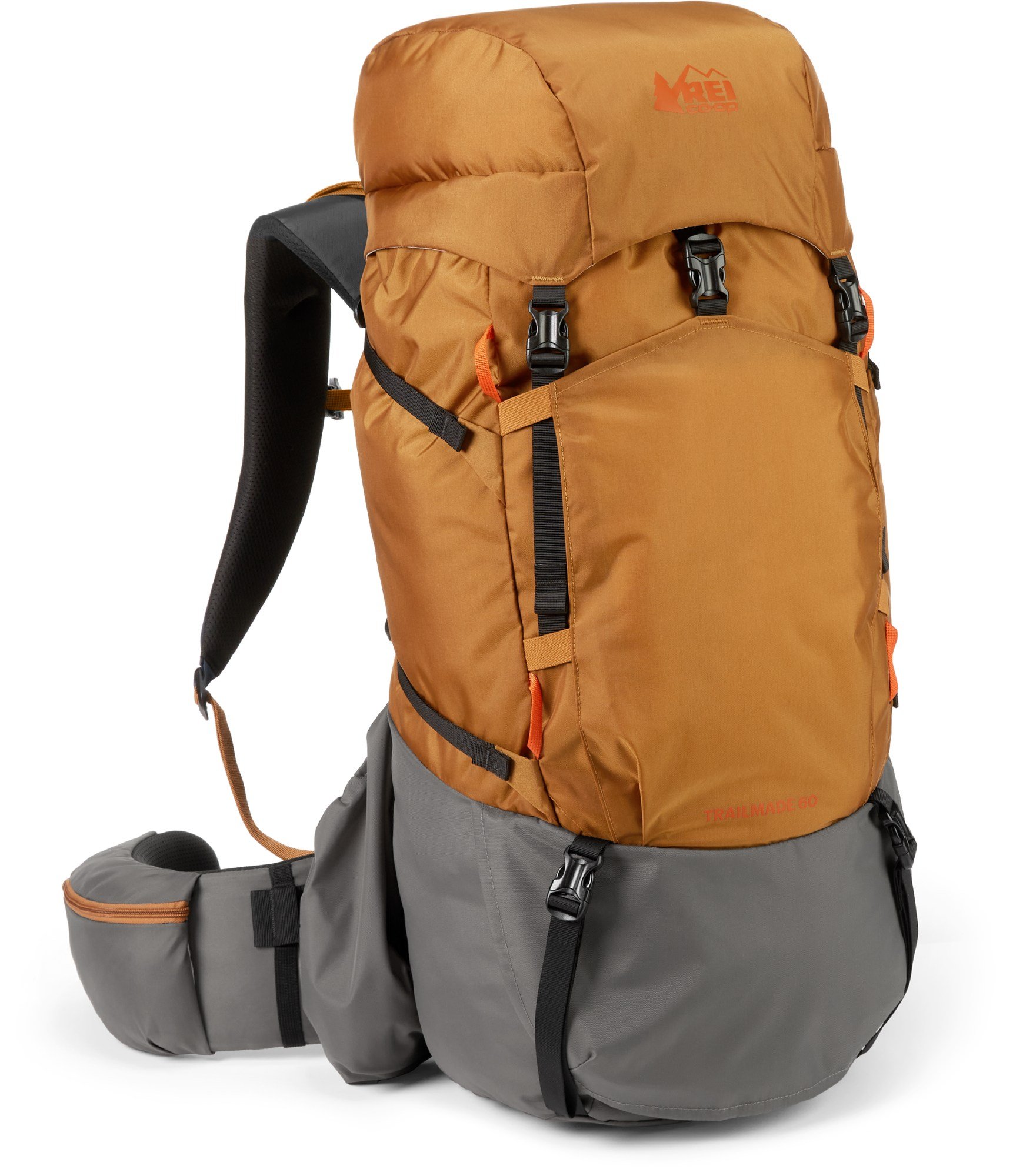 Designed to last, and with enough space for all the gear you could desire for a long trip, the REI Co-op Trailmade 60 Pack is another of my favourite heavy duty backpacks.
Though it's got that 60-litre capacity, I think it's great not just for a trip around the world for a few months, but even a more rugged weekend away in the woods (or wherever you're going).
It's built to last for years and years, and let me tell you – it's a really SOLID pack. The Trailmade 60 is constructed from rip-stop nylon and crammed full of elements that will make your trip a more easygoing one – in terms of luggage, at least.
The torso is adjustable for different sizes (pretty easily, actually, and surprisingly well done), there's a sleeping bag compartment, a bunch of stash pockets on the hip pocket, and a load of other neat things about this bag that add to its convenience and versatility on the road.
It's a budget option, for sure, but it holds up surprisingly well.
We all know that comfort is top priority when you are going to be wearing a backpack for any length of time, but the comfortable shoulder padding, airflow on the back, and the waist straps make it pretty easy to lug your gear around.
Oh, and it's also available in a women's version, which does the same outstanding job while fitting a more female frame.
As I've said already, Osprey is a purveyor of popular backpacks for a good reason. With that in mind, pretty much everything about the Ariel AG 55 is fantastic.
It's great if you're heading out for a hundreds-of-miles trek, there's tons of support, meaning it's going to feel nicely fitted. That's part of that Osprey commitment to comfort, which is always something I love about this brand.
You'll be super stoked if you decide to take this pack with you on your next trip; it's all about that anti-gravity suspension system! It honestly makes a massive difference, making the load feel lighter.
I've owned one of these before, and I can tell you that this thing is tough as nails. I never once had any issues with it.
It stands up against long-term everyday wear and tear, as well as scrapes and scratches out in rough terrain, making it perfect for a few days of backwoods camping or on a multi-day hike. I guarantee that it'll be a much-loved pack for many years!
Check out our in-depth Osprey Ariel 65 review.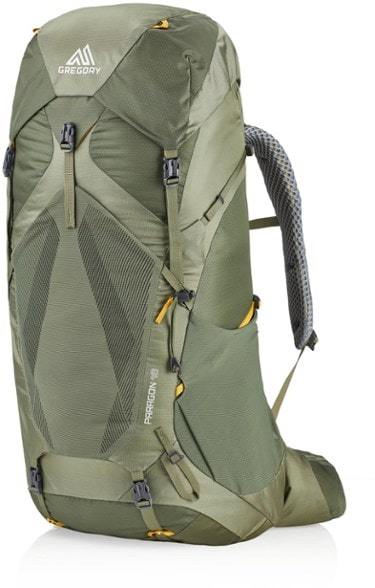 For those who want to travel with a hardwearing but lightweight piece of kit, adventuring on thru hikes and long term journeys, the Gregory Paragon 48 Pack is very much worth your while (and your cash).
This alpine-style backpack occupies that tricky middle ground between ultralight backpacks that are great for long-distance hikes and huge capacity technical packs for expeditions.
You'll be surprised at what the Paragon can stand up to, even though it's so light (just 3 pounds). With its 48 litre capacity, it's large enough to stash away gear for a multi-day trip but light enough to not feel like a burden.
For me, this lightness makes it great as a hiking bag. Being from Gregory and all, you can pretty much hike away with peace of mind that it won't be falling apart at the seams on day three of your hike – or even after years of regular use.
It's not just the lightness, but the comfort afforded by the adjustable torso, the aluminium frame, and hip belt is great too. You wouldn't think such small adjustments would make any difference, but being able to switch it up a little helps balance the weight and make the pack virtually a joy to carry.
The Osprey Kyte 48 Pack is a great all-round option. This women's backpack ticks a whole lot of boxes, as many backpack offerings from Osprey tend to do.
You can take it on overnight trips, out camping with all the kit you need, and never notice the weight of it. It may not have the capacity of some of the larger packs out there, but even with winter gear and other comforts, it still packs efficiently and is super functional.
Though I'd recommend this more for one or maybe two-night trips, this heavy-duty backpack actually has enough room to last longer – especially if you're planning to travel during the summer months and don't need hefty down coats or anything like that.
One thing I particularly like is the price point. Even though it's at the more affordable end of the scale, the only thing you're missing out on really is the capacity. Nothing is taken from the functionality of the pack, nor is the comfort or durability that you would expect of Osprey missing.
If you're looking to replace your go-to backpack for hikes and even day trips, I'd recommend the Osprey Kyte 48. If needed, it even works as a carry-on, which is the bonus of being a smaller capacity. It'll last you, that's for sure.
Check out our in-depth Osprey Kyte review.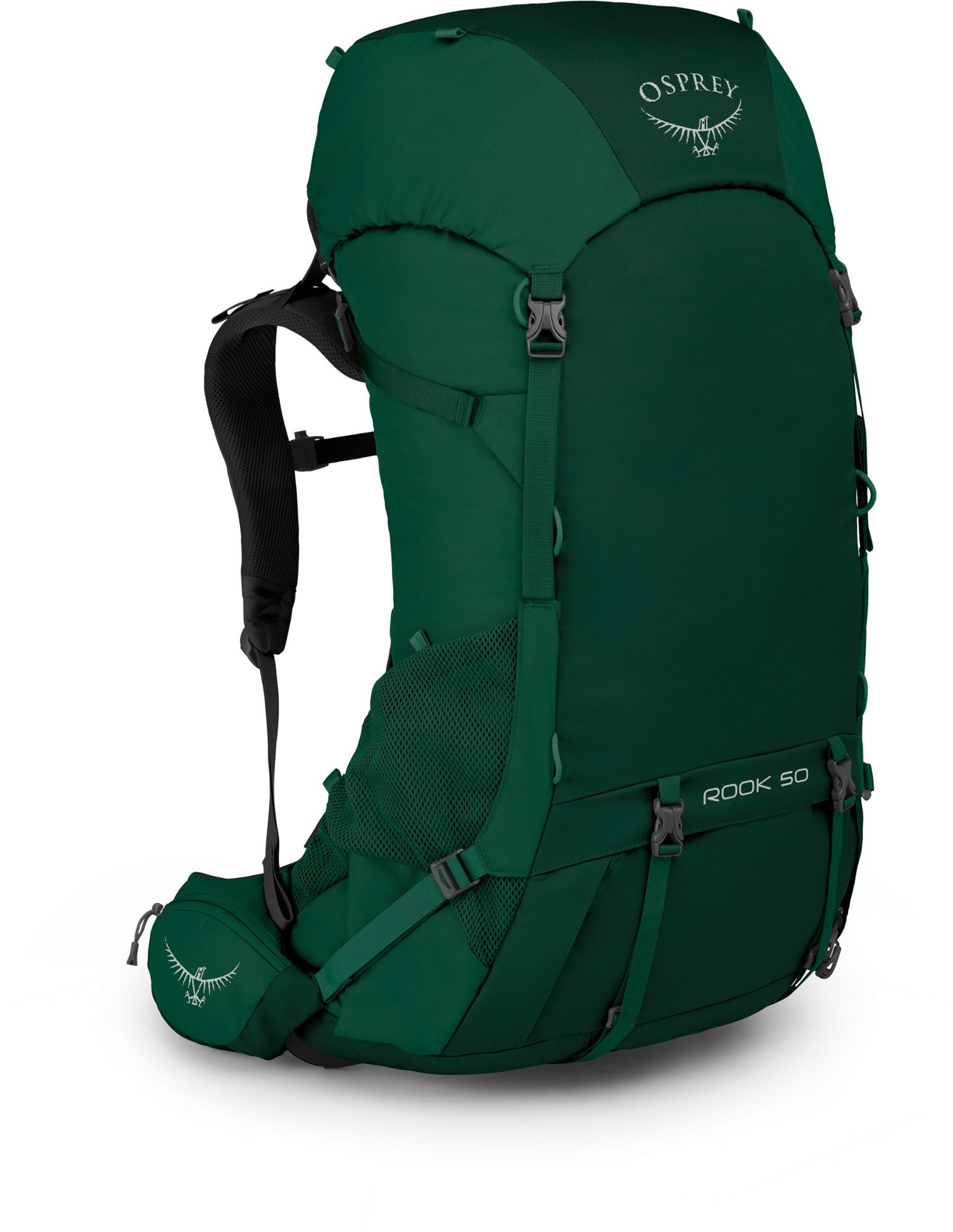 A little sleeker and more streamlined than other Osprey offerings, the Rook 50 Pack is constructed from recycled materials – but that doesn't make it any less hardwearing.
Nope. This environmentally friendly bag is designed to last. Described by Osprey themselves as "utilitarian," I'd definitely have to agree – in a good way.
The 50-litre capacity Rook is a nice balance between smaller packs and much larger backpacking packs.
It may look different from other Osprey bags, but don't let that fool you. The recycled nylon fabric is super sturdy and will stand up against rugged environments without feeling the strain. It's rigid and capable of taking heavy loads, too.
The fabric means that your stuff won't get wet if you're caught in the rain; it's also abrasion resistant, meaning branches and low hanging rocks are no match for this bad boy.
For me, this is a go-to backpack for day hiking, but it's just as useful for a short-term backpacking trip. There's not a ton of room, but there's space for a hydration sleeve and loops for ice axes and trekking poles, making it handy for a proper outdoors adventure.
So yes, it may come with a price tag, but the sustainable credentials and durability make it totally worth it. It will last you a LONG time.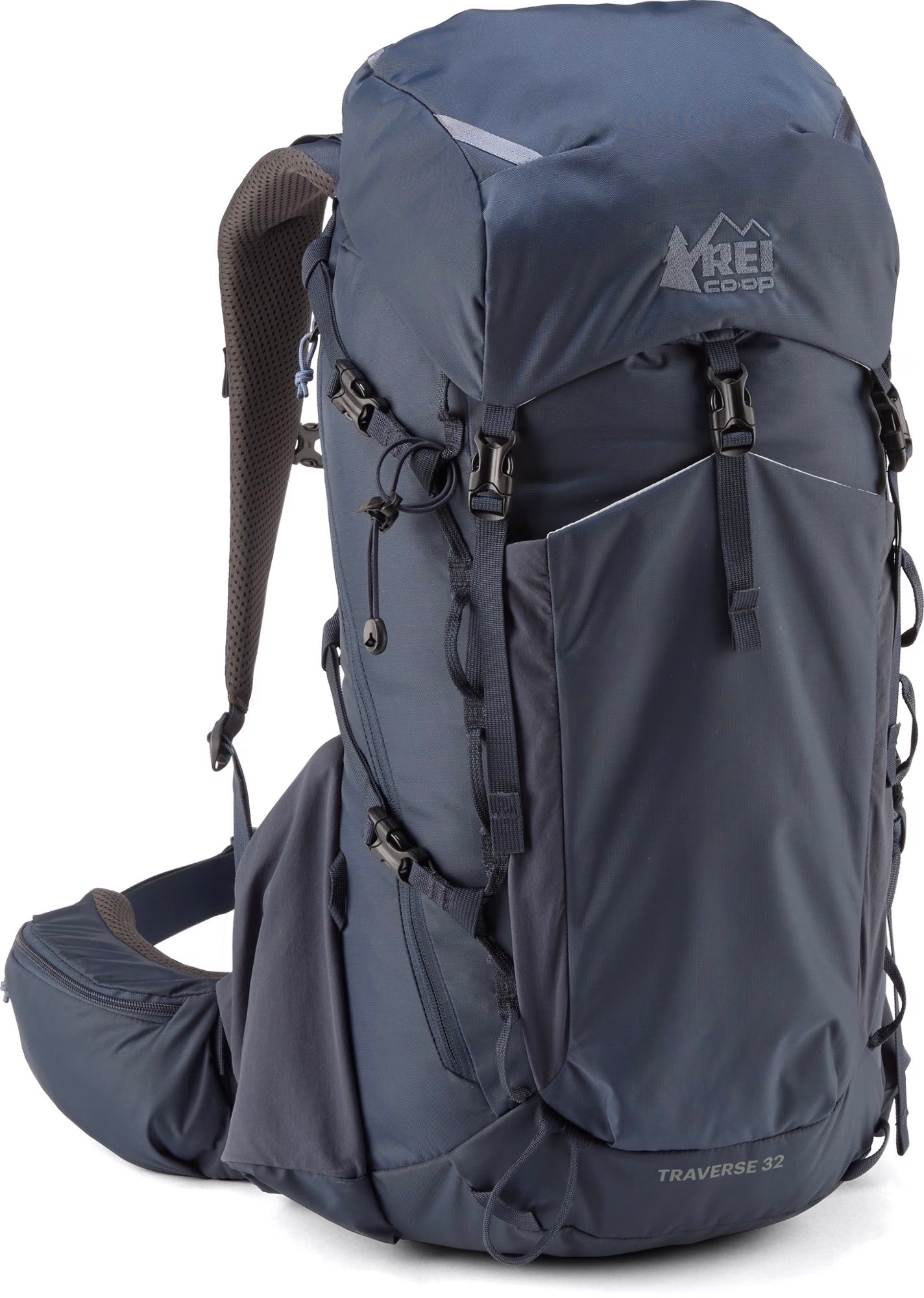 Looking somewhat like one of those vintage backpacks – with its old-school style and natural colour palette – the REI Co-op Traverse 32 Pack is anything but style over substance.
If you're looking for a rugged, hard wearing pack that's been well designed for days of rough-and-tumble in the wilderness, this one is a real contender.
Even though it may have only 32-litre capacity going on, it feels like no space has been wasted – there's a lot of useable space. And while you can pretty much stuff it full to the brim, it's tough enough that it doesn't feel overloaded or like it's going to burst.
It's got a few neat features, too. It has a specific holder for a 3-litre hydration bladder, which is cool. It's got on-the-go pockets, so you can grab anything small you might need quickly. There are also tool keepers, meaning you can easily stash your trekking pole.
It holds up well in rugged terrain and long days on the trail. And yes, it even accommodates a sleeping bag, so you could use it for a few nights.
Then again, with that small size, it's the perfect pack that's going to last you for multiple-day outings hiking or doing pretty much anything outdoors. And at that price, it's a steal.
The best present of all… is CONVENIENCE!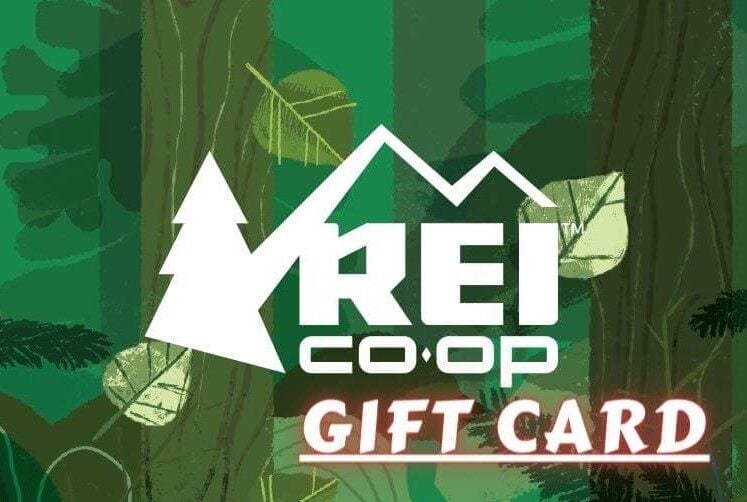 Now, you could spend a fat chunk of $$$ on the WRONG present for someone. Wrong size hiking boots, wrong fit backpack, wrong shape sleeping bag… As any adventurer will tell you, gear is a personal choice.
So give the adventurer in your life the gift of convenience: buy them an REI Co-op gift card! REI is The Broke Backpacker's retailer of choice for ALL things outdoors, and an REI gift card is the perfect present you can buy from them. And then you won't have to keep the receipt. 😉
Buy on REI!
Buyers Guide – How to Choose the Best Heavy Duty Backpack for You
Those were my favourites in the world of the best heavy duty backpacks available at the moment. As you can see, there are a lot of choices, and I know from my own experience that it can be tricky deciding between so many awesome packs. You'll need to know just how to choose a pack – especially if you're shopping online and can't try it on for size.
Lucky for you, I've created this handy mini-guide into how to choose the backpack that's right for you…
1. Material Construction
When choosing the best heavy duty backpack for you, the first things to consider are the materials. Durability comes down to what a rucksack is made of, both in terms of the actual fabric of the bag and the accompanying features, things like zippers and buckles.
When you see words like "ballistic" and "ripstop" in front of nylon, that's usually a good sign. Nylon isn't by itself super hard-wearing, but the thicker it is, the better it stands up to scrapes and abrasion.
The thickness of nylon is measured in denier. A good level of thickness begins at 210, with anything above that being pretty great. When a backpack calls itself "ballistic," that's usually between 840 and 1680 denier – obviously a whole lot thicker and more durable than 210 denier.
Ripstop, on the other hand, refers to nylon that has had a weave of thicker threads sewn like a grid into it. That makes it more durable, of course, and stops holes and punctures getting worse. But this can – ironically – mean a higher chance of ripping along seams in thinner variations.
You'll also want to look for the tenacity of a fabric. Tenacity is the rate at which a fabric, once torn, continues to tear; high-tenacity means that chances of rip continuing are lower.
While both nylon – and polyester – are popular, the higher the denier, the heavier the pack will be (though it will also be more robust).
You should take note of what material the bottom of the backpack is constructed from. It should be made from thicker fabric than the rest of the pack, as putting the backpack down and picking it up for years and years can put extra strain on the material.
If you are concerned about sustainability, then you may want to consider a pack that uses recycled materials – including recycled nylon; the Osprey Archeon 45 is a good example of that.
2. Weight
Weight and capacity are usually intrinsically linked. The more you can fit into a pack, the heavier it will be. But how much capacity it has will affect how much you put in it too, making it weigh even more.
Nobody wants to be lugging around more weight than they need to though, right?
With that in mind, it's important to find a balance between the two that works for your needs. Some of you will be into ultralight travelling; the best option for this will be a frameless backpack.
Any sort of frame adds weight to a bag. Even an aluminium frame, though relatively light, will add weight. Internal frames in packs are usually lighter than external frames, however.
Things like hip belts, sternum straps, adjustable suspension systems, and anything else modifiable add weight to a backpack, too. But it's important to consider that these things are also designed to help you carry weight, so in many instances, it feels like a good trade-off.
The weight of a pack should mainly rest on your hips, for the most part. Your hips can then disperse the weight. Getting a pack that fits properly and has a good support system for carrying is essential – especially if you'll be wearing it for hours on end.
Also, note that the more weight you're going to carry, the more padding you will likely need. In addition, supportive mesh and lightweight foam make it more comfortable to carry any amount of weight.
The bottom line is, will you be comfortable carrying the weight? It all comes down to the suspension system of the backpack. Osprey seem to have this down to a T, if you ask me.
3. Use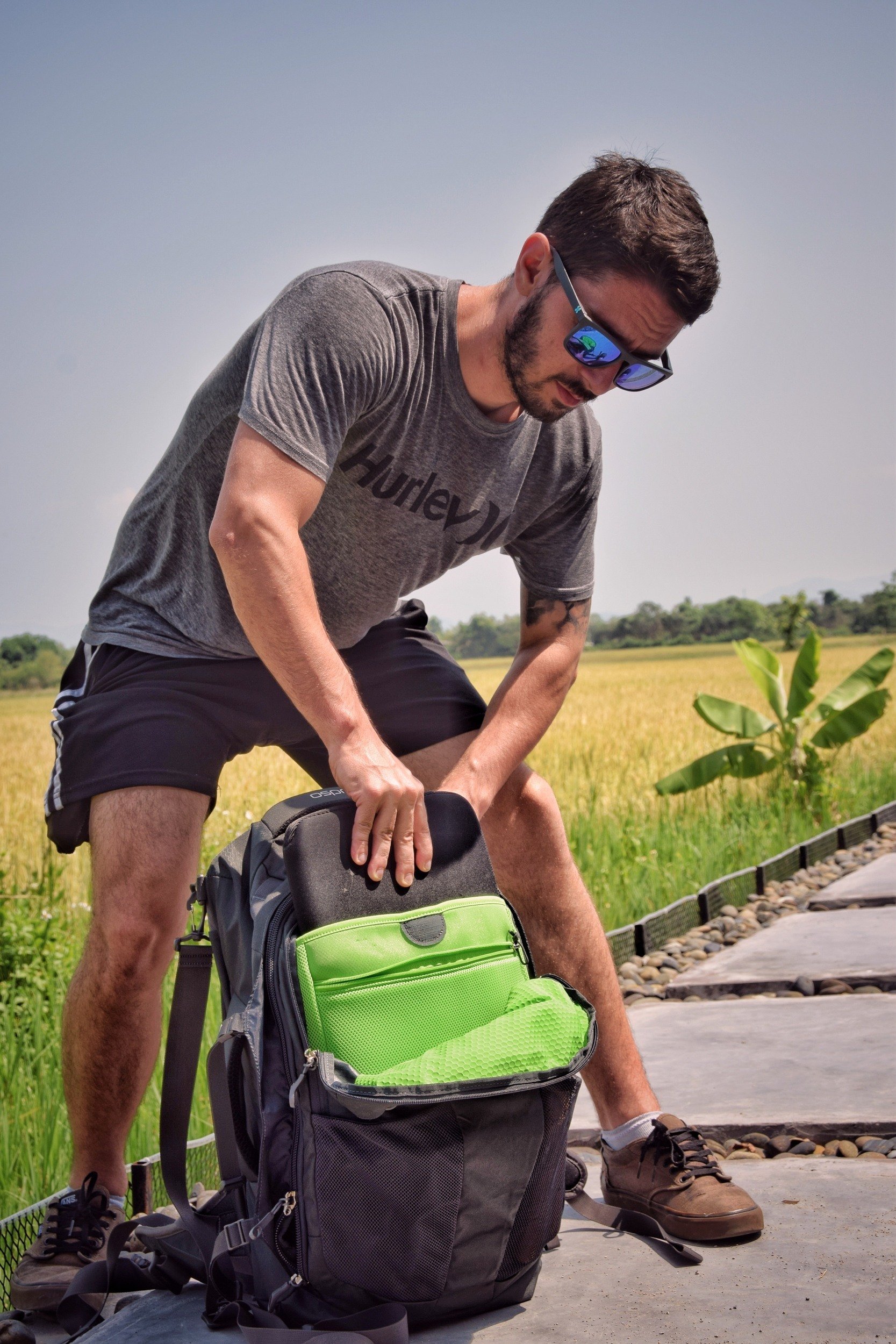 Another crucial thing that you'll have to consider is just what you'll be using your heavy duty backpack for.
Do you want it for an expedition? Thru hiking? Everyday use and commuting? River adventures? You'll have to choose accordingly.
Those of you who need to travel with gear – like photo equipment – will want something with dedicated compartments and the right amount of protection for your valuable stuff. You won't need much room for anything else, however, as it's not necessarily a "travelling" backpack.
On the other hand, multi-day treks will require a bag that's comfortable to wear over long periods, that will be able to support you when you need it the most, and not drag you down. Something lightweight, or even ultralight, is going to be a good option for thru hikers and the like.
Look for Versatility
Some of you, however, may just be looking for a more versatile rugged backpack that will stand the test of time over multiple travel trips, day hiking, and everyday use.
In that instance, you should probably look for a more mid-range, multi-purpose pack that doesn't have too many fancy additions but will last through everything you put it through.
Rugged backpacks that are for basecamp expeditions need to be large, have the ability to withstand the elements, and be comfortable enough to wear for long periods.
Another thing you'll want to consider for multi-day hikes is the features the backpack has. Does it have a sleeping bag compartment? Room for a hydration reservoir? Handy pockets for equipment? These are all things you'll want to take note of.
Basically, the more specific your intended use for the backpack, the more specific and technical the backpack will have to be. For example, a backpack for canoe trips will have to be 100% waterproof but won't be too hot on suspension systems and all that jazz.
4. Budget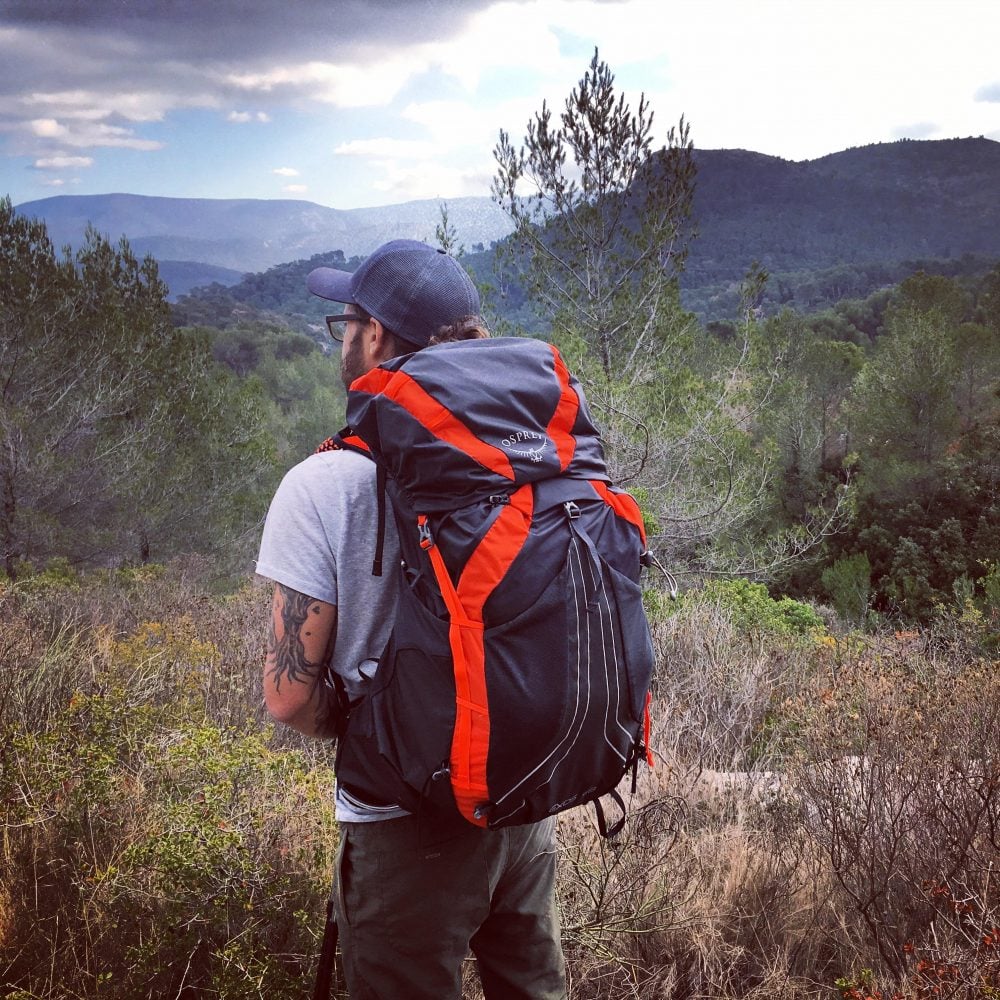 Obviously, how much money you have is going to affect which bag you can opt for.
The general gist of things in this instance is that the more you spend, the more durable a bag is going to be. Going for the cheapest option is not always ideal if you want something that's truly going to last you a long time.
Price also plays a big option in how specific the bag is. For example, a photography-specific bag like those from WANDRD ends up costing more, with all the packing cubes and internal organisation – but these will be worth it if whatever bag you choose ends up becoming your go-to.
Usually, it's much more cost-effective to spend a little extra and get something that's going to last three times as long as a cheaper option. You'll end up paying so much more if you have to replace your bag after every brush with a rugged environment because it wasn't up to the challenge.
5. Fit
Fit is something you should really be thoughtful about and is much more important than you may realise.
Not only will a backpack that doesn't fit you be uncomfortable, but it could also cause you health issues. And that's just totally NOT worth it at all.
For starters, the distance from the top of the shoulder strap to the hip belt needs to fit your torso length. You can find that distance listed in the backpack's specs.
A good option, if you're unsure on measurements, is to choose a heavy duty backpack that has an adjustable torso length. That way, you can lengthen or shorten the distance between the hip belt and the shoulder strap to suit your body.
Another issue you should definitely pay attention to do with fit is the hip belt. You've got to be comfortable carrying any amount of weight you'll put in your backpack, and the hip belt plays a big role in that.
The hip belt should sit snugly on the hip bone. If it's too big or too small, then you're going to need a different backpack. Moulded hip belts are a great option; they create much more of a snug, perfect fit that will mould to your body shape over time.
The fit of the straps is also something to consider. The padding needs to be able to support you, and the straps shouldn't be too short. You should probably at least try on some packs to get an idea of how different straps, hip belts and sizes feel to carry.
Another consideration is body shape. Women's body shapes are different to men's, so women-specific packs should have better sizing and specifications for the girls, and usually come in smaller torso sizes.
Lastly, when you get your backpack, learn how to fit it yourself. If a pack doesn't sit just right, then play around with it – loosen or tighten the shoulder straps, and know where different parts of the pack should sit on your body for you. For longer adventures, comfort is super important.
6. Warranty Consideration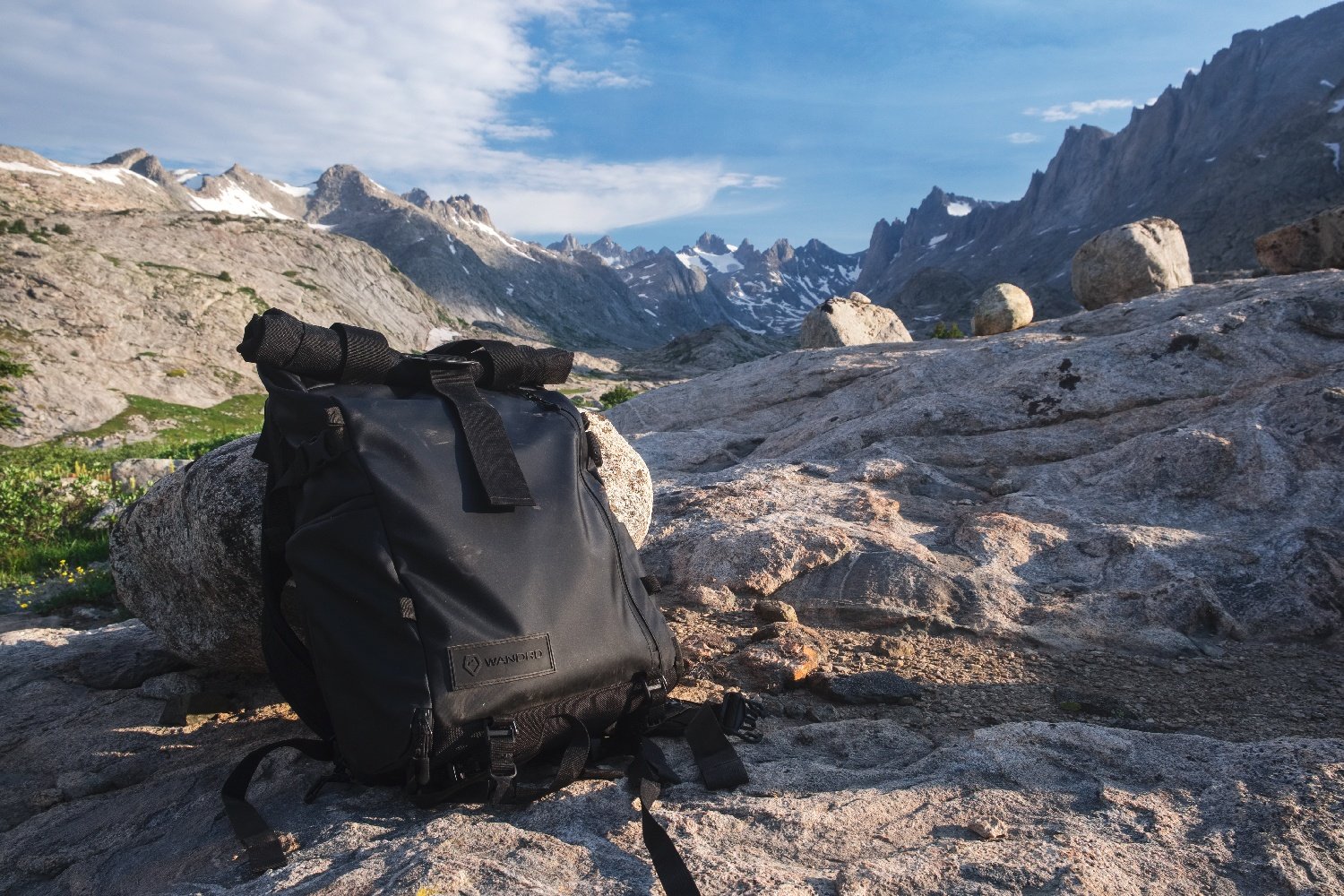 You've researched, you know what you want, you've got the pack, but sometimes defects or unexpected issues can arise – even with the most prestigious of backpack makers.
This is when a watertight warranty will come into play.
REI Co-op, for example, pride themselves on their 100% satisfaction guarantee. These guys want everybody to be satisfied with their purchase. Their warranty means you can return your backpack for replacement or refund within a year.
This doesn't cover standard wear and tear that may have occurred, but an apparent defect or unexpected discomfort can mean your pack gets replaced – or you get refunded the money – without any stress.
Lifetime Guarantees
Osprey, however, go one better with their "All Mighty Guarantee."
This fantastic guarantee states that for "any reason, product or era" something can be repaired or replaced. Whether you bought it yesterday or in the 1980s, you can still get certain parts of your pack repaired or replaced. Osprey covers the cost of all repairs, too, which just adds to how awesome the All Mighty Guarantee is.
Another great thing is that you don't even need to be the original owner of the pack to qualify for Osprey's guarantee, which makes it all sorts of amazing.
However, the company does state that you should take into consideration the size and fit of the pack "seriously." They have a specific sizing and fitting page dedicated to this subject.
Gregory has a lifetime warranty; the only thing it doesn't cover is damage you may have done to the pack yourself, or normal wear and tear. They will, however, do service and repairs.
SealLine have a limited lifetime warranty, too. As long as you've treated the product with care, they'll be happy to replace or repair one of their packs for you.
All in all, it's essential to look into what guarantee will suit you. Osprey, however, have a pretty comprehensive warranty that's pretty hard to beat, let's face it.
Best Heavy Duty Backpacks

| Name | Volume (Litres) | Weight (KG) | Dimensions (CM) | Price (USD) |
| --- | --- | --- | --- | --- |
| Osprey Aether Plus 70 Pack | 70 | 2.80 | 83.82 x 40.64 x 33.02 | 410.00 |
| Aer Travel Pack 3 | 35 | 1.56 | 55 x 33 x 22 | 249 |
| SealLine Big Fork Dry Pack | 30 | 0.79 | 55.88 x 30.48 x 17.78 | 174.95 |
| Osprey Farpoint 40 | 40 | 1.58 | 55.88 x 35.56 x 22.86 | 185 |
| Osprey Aether Plus 85 Pack | 88 | 2.38 | 89 x 41 x 44 | 440.00 |
| Hyperlite Mountain Gear 2400 Southwest Pack | 40 | 0.99 | 76.2 x 95.25 x 85.09 | 349 |
| WANDRD PRVKE Pack 31L | 31 | 1.5 | 48 x 30 x 18 | 219.00 |
| WANDRD HEXAD Access Duffel Backpack | 45 | 1.8 | 22.86 x 35.56 x 55.88 | 279.00 |
| Gregory Baltoro 85 Pro Pack | 85 | 2.28 | 76.2 x 38.1 x 35.6 | 399.95 |
| Gregory Denali 75 Pack | 75 | 2.78 | 88 x 34 x 30 | 359.95 |
| Sea to Summit Big River Dry Pack 75L | 65 | 1.02 | 83.82 x 38.1 x 25.4 | 199.95 |
| REI Co-op Trailmade 60 Pack | 60 | 1.73 | 76.2 x 33.02 x 33.02 | 149.00 |
| Osprey Ariel AG 55 Pack | 55 | 2.19 | 78 x 38 x 25 | 220.95 |
| Gregory Paragon 48 Pack | 48 | 1.59 | 76.2 x 35.56 x 25.4 | 229.95 |
| Osprey Kyte 48 Pack | 46 | 1.53 | 70.10 x 34.03 x 32 | 220.00 |
| Osprey Rook 50 Pack | 45 | 2.18 | 71.12 x 30.48 x 30.48 | 180.00 |
| REI Co-op Traverse 32 Pack | 35 | – | – | 139.00 |
FAQ about the Best Heavy Duty Backpacks
Still have some questions? No problem! We've listed and answered the most commonly asked questions below. Here's what people usually want to know:

Our GREATEST Travel Secrets…
Pop your email here & get the original Broke Backpacker Bible for FREE.
Final Thoughts on the Best Heavy Duty Backpacks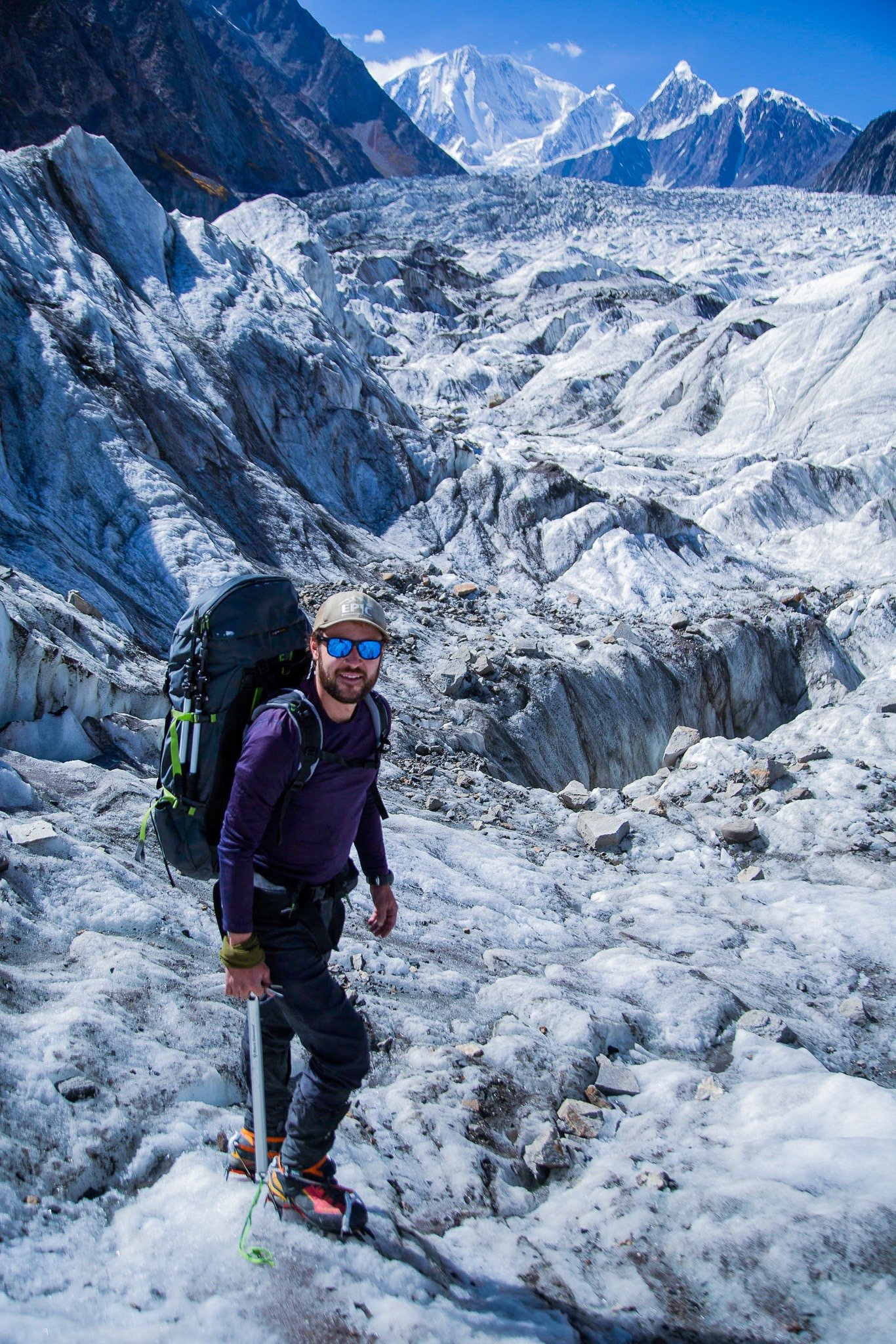 Choosing a new backpack is much more than selecting a cool brand with decent materials. There's much more to it than that. In fact, choosing a backpack is a lot like choosing a new pair of shoes; they've got to fit JUST right for you to get the best out of them.
Once you've got a feel for the sort of fit you'll need, it's time to choose your new hardwearing backpack. Whether you choose something that'll last for years and years on your daily commute, or if you need something for your rugged hiking regimen, my list of the best heavy duty backpacks available right now will have something for you.
Note that I'd always, always recommend trying on a backpack first. Get an idea of what feels right for you, what looks good, and only then venture online to make your final decision.
My top choice has got to be the Osprey Aether Plus 70. It's got a ton of room, it will last you practically forever, and it can take a beating. For something more day-to-day, I have a real soft spot for the WANDRD HEXAD Access Duffel Backpack.
Then again, it's all about YOU – your hobbies, your travel plans, your budget.
What are you currently flexing? Do you rate any of the bags on my list as much as I do? Let me know in the comments below!
Travelling with a bigger bag means you're probably gonna have to throw it in the hold when you're travelling, it's a good idea to bring along a travel purse to keep all your documents, wallet and passport on you at all times!
Want something on the other end of the scale? Have a look at our list of the best ultralight backpacks on the market instead.
---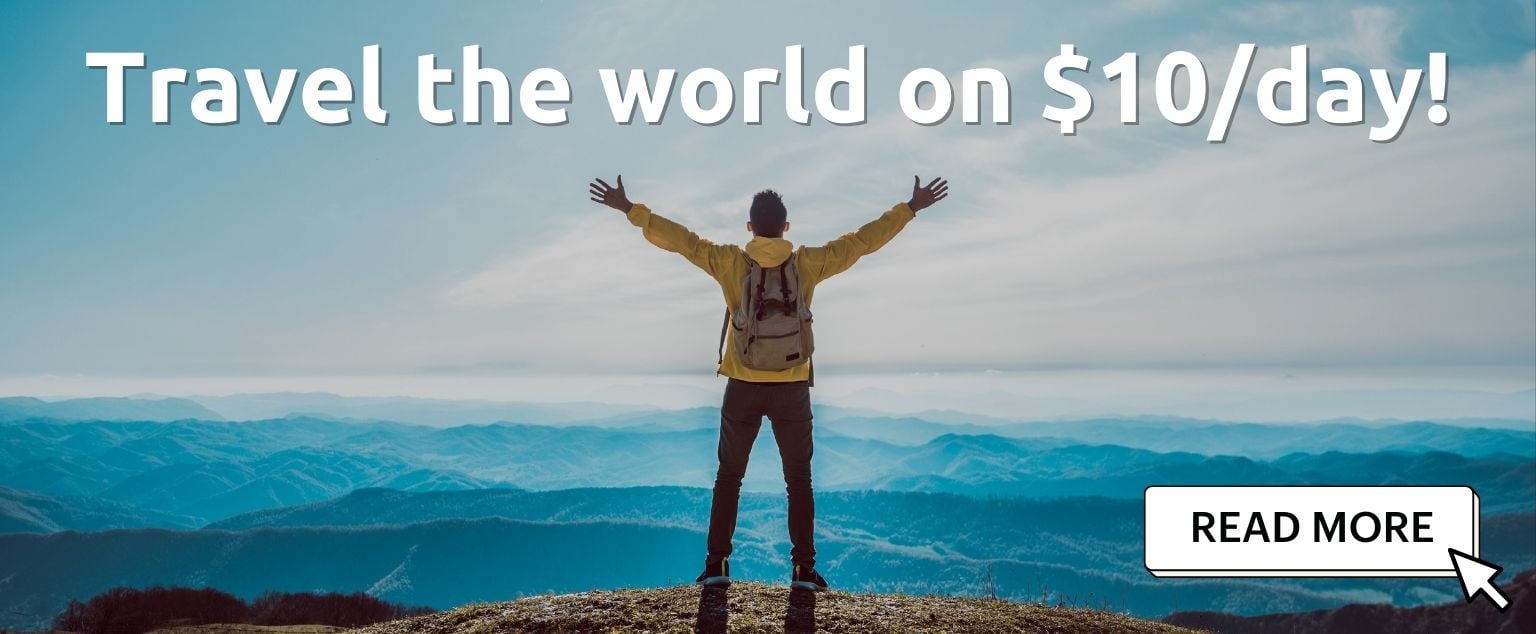 And for transparency's sake, please know that some of the links in our content are affiliate links. That means that if you book your accommodation, buy your gear, or sort your insurance through our link, we earn a small commission (at no extra cost to you). That said, we only link to the gear we trust and never recommend services we don't believe are up to scratch. Again, thank you!