São Paulo and Rio de Janeiro are Brazil's two biggest and most famous cities. The common cliche rates São Paulo as Brazil's 'New York' and Rio de Janeiro as its 'Los Angeles' equivalent.
Simply put, São Paulo is a significant business epicenter that runs at a high-speed pace. It's dynamic, exciting, and always busy, ideal for a big city experience or work-hard-play-hard lifestyle. São Paulo is the heart and soul of Brazil, presenting those who visit it with a unique local charm, distinctive neighborhoods, and a melting pot of religions and cultures.
On the other hand, Rio de Janeiro offers a more laid-back and relaxing atmosphere. Lined with beaches and mountains, this city is better for adventurous types and families after a low-key vacation.
If you're wondering whether to visit São Paulo or Rio de Janeiro, your decision should be based on a few factors. In this article, I will dive into which city is better for different types of travelers.

Unlock Our GREATEST Travel Secrets!
Sign up for our newsletter and get the best travel tips delivered right to your inbox.
São Paulo vs Rio de Janeiro
The cities are each so unique that it is almost impossible to pit one up against the other. The only way to do this fairly is to look at each city in terms of what it offers and what type of traveler it best caters to.
São Paulo Summary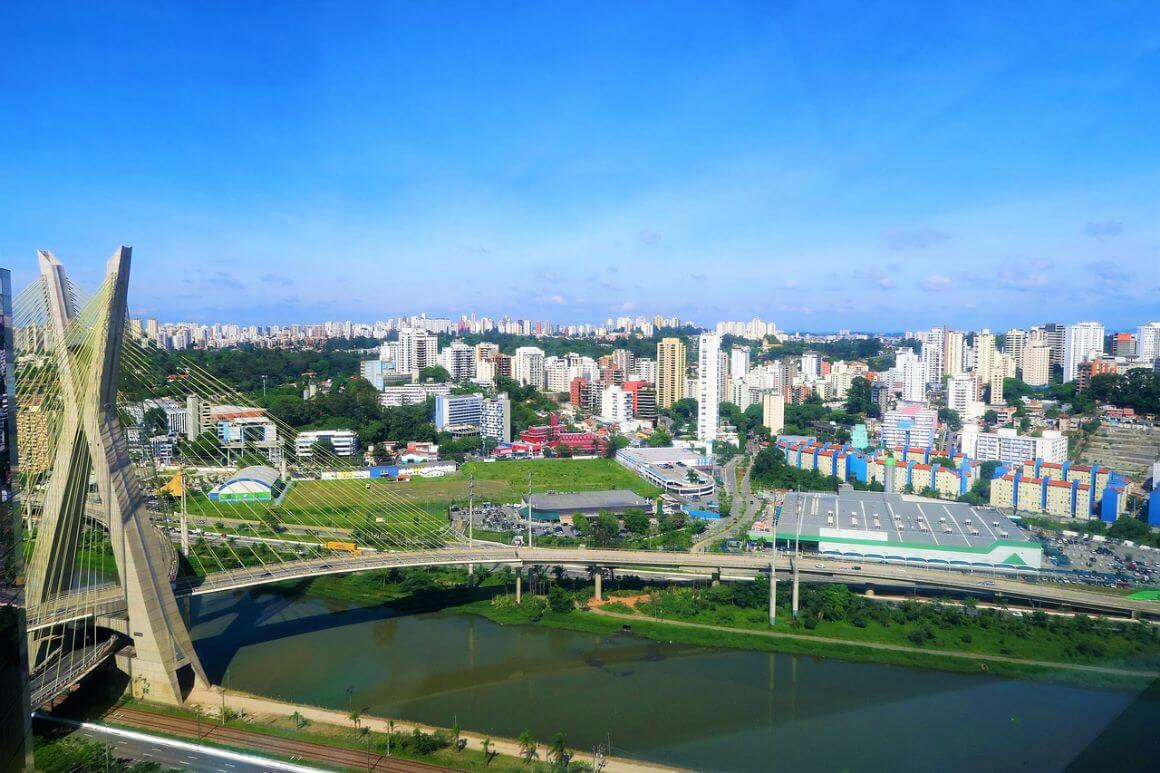 São Paulo is the most populous city in Brazil and one of the most populous on the planet. It's the largest Portuguese-speaking city in the world, reaching 587 square miles just inland of the South Atlantic Ocean.
Known for its cultural, economic, and political influence, national museums, and monuments. São Paulo is the financial hub and epicenter of Brazil.
If you're arriving from a different country, the city has two commercial airports, São Paulo Guarulhos International Airport (GRU) and São Paulo Congonhas Airport (CGH). Buses and trains service the city for those traveling within the country.
The safest way to get around São Paulo as a tourist is by using taxis and ride-share apps like Uber and Easy Taxi. Public transport is abundant, cheap, and reliable but can be overcrowded and risky if you're traveling with any valuables.
São Paulo is packed with hotels, from high-end to lower-ranked properties in the inner city. There are many Airbnb's, self-catering vacation rentals, and a few hostels for budget travelers. Check out our guide on where to stay in Sao Paulo.
Rio de Janeiro Summary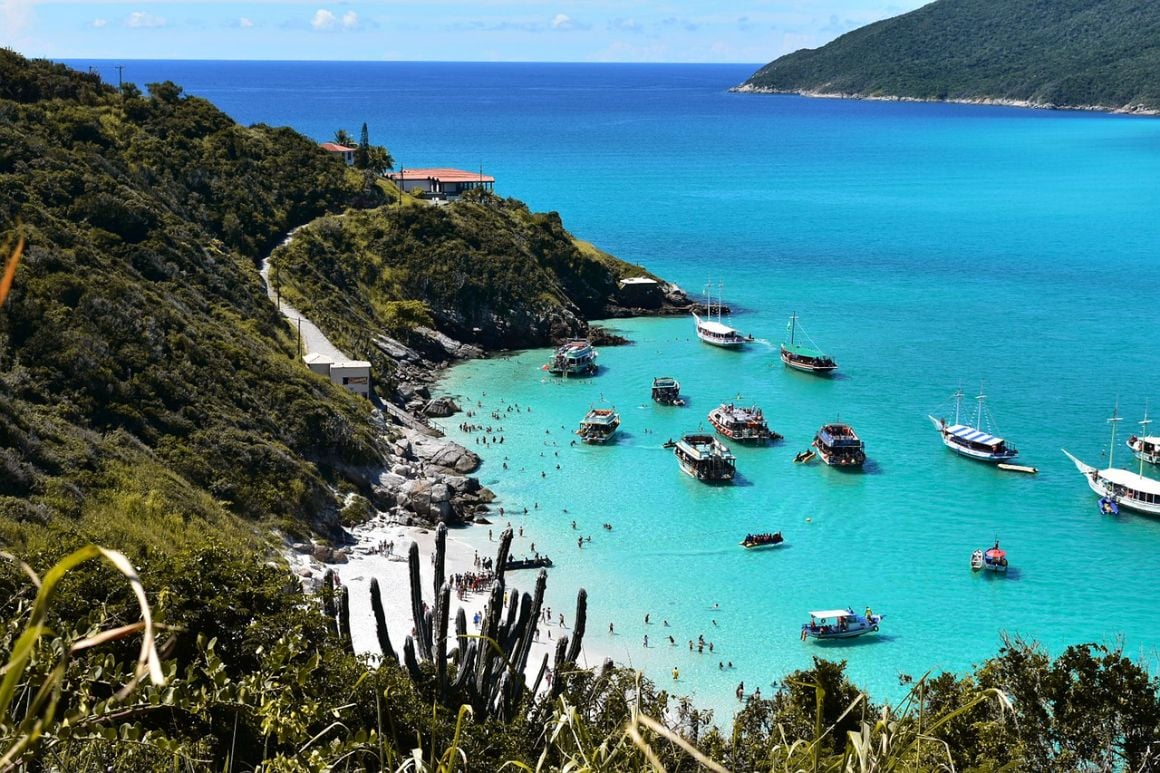 Rio is massive, spreading over 463 square miles and bordering the South Atlantic Ocean. It is the sixth most populous city in the Americas.
Famous for its natural beauty and coastal setting, the Rio Carnival, samba dancing, the Balneario Beaches, and bossa nova music.
Rio de Janeiro's main airport is the Rio de Janeiro-Galeao International Airport (GIG). Santos Dumont Airport (SDU) also services local and international flights. You can also arrive in the city via bus or train if you're traveling from within Brazil or South America.
Some neighborhoods can be explored on foot; however, taxis are the most reliable and safe way to get around the city. Rio de Janeiro's metro is a safe and affordable option that connects neighborhoods of the South Zone to Ipanema and beyond. Always make sure to hold onto your personal belongings when using public transport.
Rio is packed with high-rise hotels, beach resorts, hostels, and backpackers. If you're after more space, there are plenty of Airbnb's and self-catering villas up for rent. Check out our guide on where to stay in Rio.
Is São Paulo or Rio de Janeiro Better
Whether you visit São Paulo or Rio de Janeiro, you're bound to have an incredible time in the incredible country of Brazil. That said, each city offers a totally unique atmosphere and vibe for those who visit it. Let's take a look at which city is best for different types of travelers.
For Things to Do
Both cities are incredibly energetic and offer plenty in terms of culture, nightlife, and family-friendly activities.
With its laid-back vibe and coastal setting, Rio de Janeiro certainly offers more when it comes to outdoor adventure and activities. The city is surrounded by warm oceans, beaches, mountains, and national parks, providing a wealth of possibilities for hiking, cycling, water sports, and just spending time in nature.
This natural setting also makes Rio de Janeiro the better option for young families. While São Paulo has a few incredible kid-friendly museums and city parks, the city is a lot more dense and busy, which can make it difficult and stressful to navigate with young children.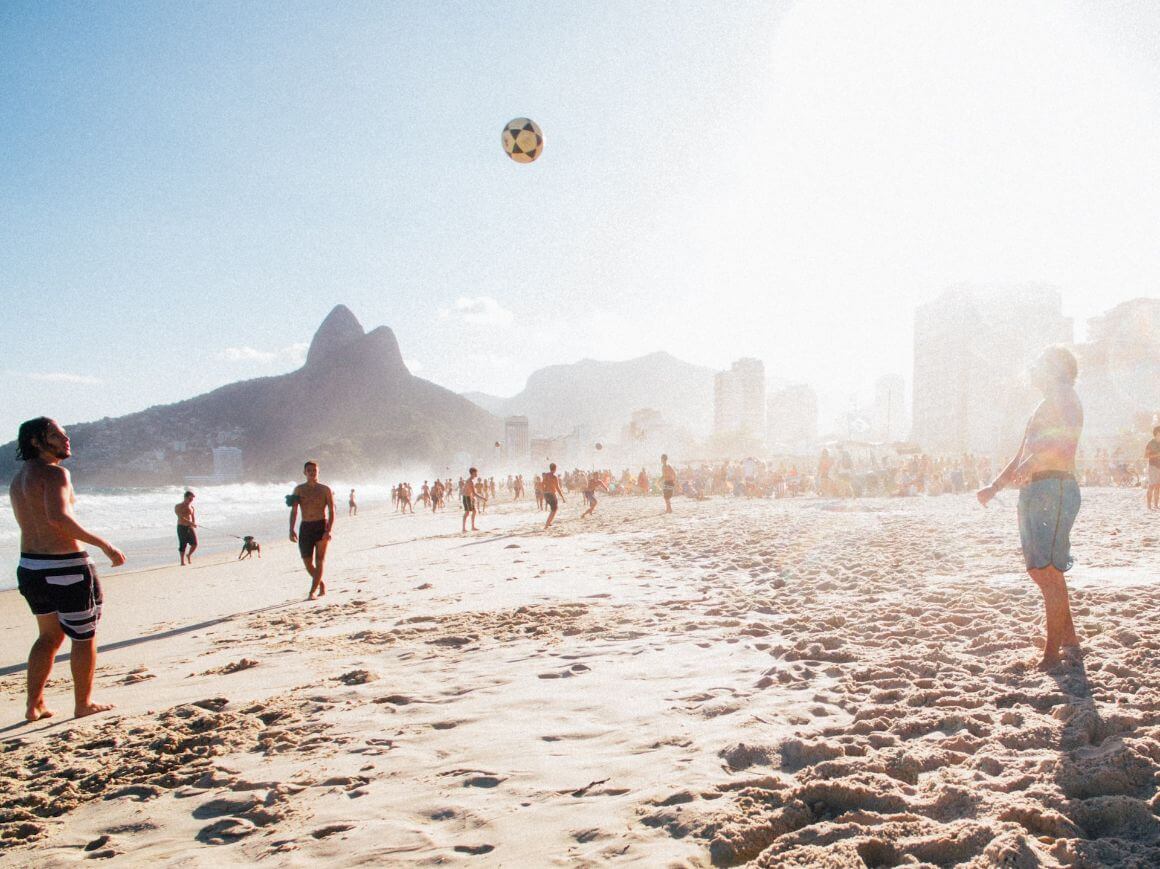 For Instagram-worthy pictures, you can't do much better than Rio, with its Sugarloaf Mountain and iconic Christ the Redeemer statue. The city is a tourist jewel with beaches, and world-class celebrations held year-round. Of course, Rio trumps São Paulo when it comes to beaches and natural scenery.
Known as the concrete jungle of Brazil, things to do in São Paulo is the better bet for travelers with an interest in the culture and history of Brazil, as well as the South American art and industry that brought the country to where it is today. 
The city is buzzing with over 100 museums and major landmarks worth checking out, so if you're in the mood to self-educate yourself about Brazil and its people, São Paulo is the place to do so. That said, Rio de Janeiro is also known for its incredible street art scene and collection of modern and contemporary art.
Nightlife is more exciting in São Paulo compared to Rio de Janeiro, mainly because the city is home to a larger local population living in distinct neighborhoods. There are underground clubs, bars, and outdoor venues dotted across the city, perfect for any type of night out.
São Paulo is more of a haven for fashionistas, where well-dressed people prowl the streets (unlike Rio's casual flip-flop and t-shirt beach-wear culture).
Winner: Rio de Janeiro
For Budget Travelers
Generally speaking, the cost of living is 8% more affordable in Rio de Janeiro than it is in São Paulo. However, since Rio draws in many more tourists than São Paulo, this city can be more expensive to travel – everything is relative!
For a vacation in São Paulo, you should expect to spend around $42 per day per person, while you could spend about $80 in Rio de Janeiro.
Most of the accommodation in São Paulo is urban, while Rio has some urban and semi-urban accommodation. A night in an average hotel for a couple is $60 in São Paulo or $90 in Rio de Janeiro. Cheaper accommodation in hostels could cost as low as $20 per person in a shared dorm.
Using local buses and the subway in São Paulo could cost as little as $5 per day. Since distances can be longer in Rio de Janeiro, you can expect to pay at least $7 for public transport here. If you prefer a direct, private ride, you could spend upwards of $20 on taxis in one day in both cities. Cabs are typically more expensive in Rio de Janeiro than they are in São Paulo.
A meal at a casual local restaurant in São Paulo could cost you $6 (more if you eat at a fancy restaurant or international hotel). The same might cost $7 in Rio de Janeiro. Overall, expect to pay just over $12 for food per day in São Paulo and around $16 in Rio de Janeiro.
The cost of a local beer is around $2.30 in São Paulo vs Rio de Janeiro's slightly more affordable $2.
Winner: São Paulo
Small Pack Problems? 😉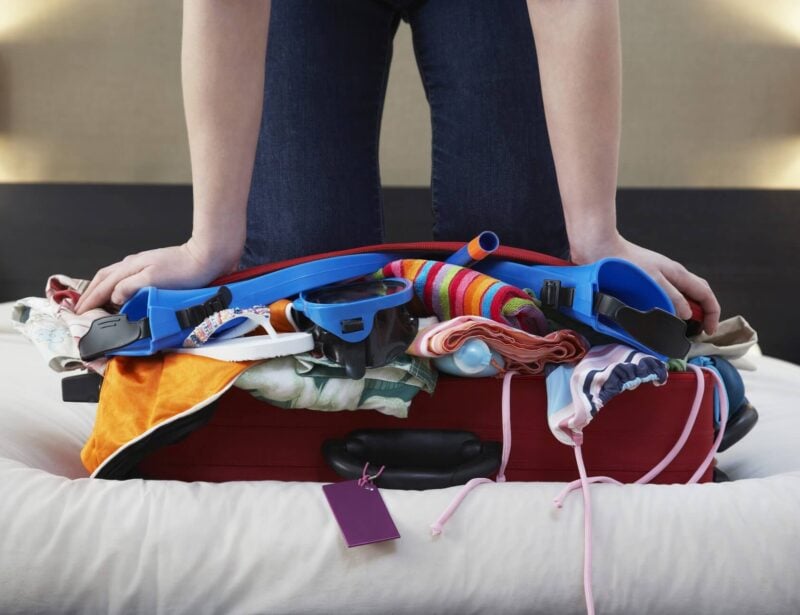 Wanna know how to pack like a pro? Well for a start you need the right gear….
These are packing cubes for the globetrotters and compression sacks for the real adventurers – these babies are a traveller's best kept secret. They organise yo' packing and minimise volume too so you can pack MORE.
Or, y'know… you can stick to just chucking it all in your backpack…
Get Yours Here
Read Our Review
Where to Stay in São Paulo: Visto Hostel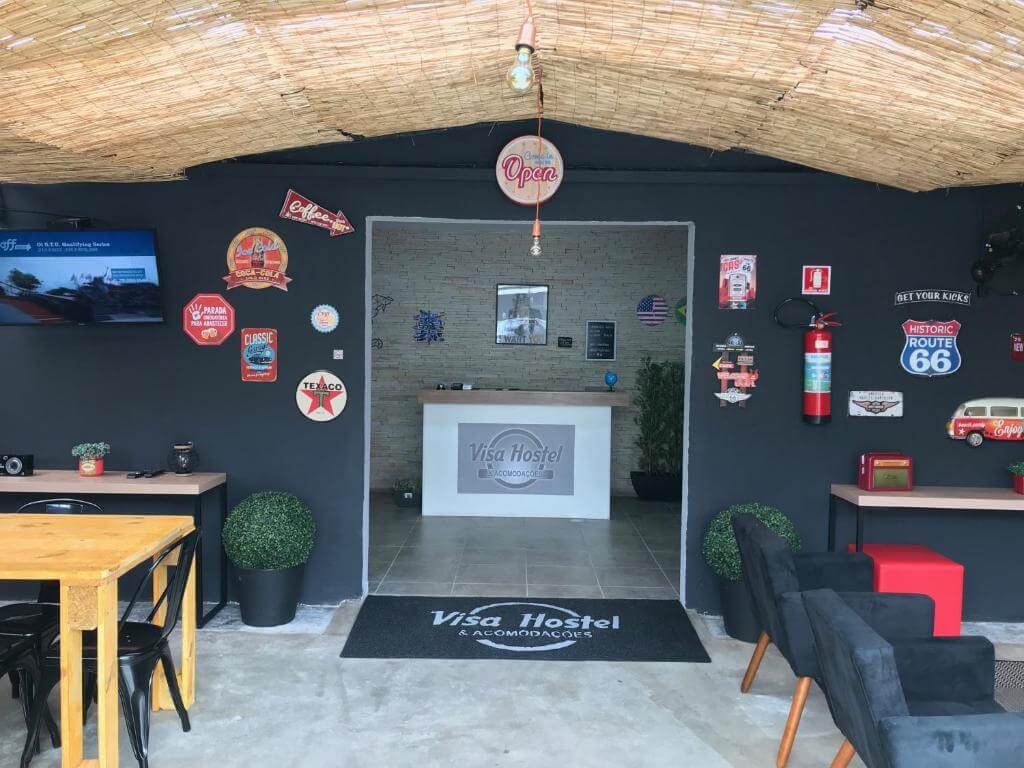 Affordable accommodation is pretty easy to find in this city, which attracts a sizeable young tourist population. Visto Hostel is a cozy hostel in Santo Amaro. The accommodation offers female-only and mixed dormitories with bunk beds as well as private en suite rooms.
For Couples
Traveling to Brazil with your significant other is one of the best ideas you could have. The country is a melting pot of culture, color, and cuisine and offers loads of activities for couples to enjoy together.
Adventurous couples will no doubt prefer Rio de Janeiro, with its abundance of mountains, hikes, and cycling trails, as well as beaches suitable for all sorts of water activities. There are also Botanical Gardens and the Cantareira State Park in São Paulo, which offer outdoor activities in the big city.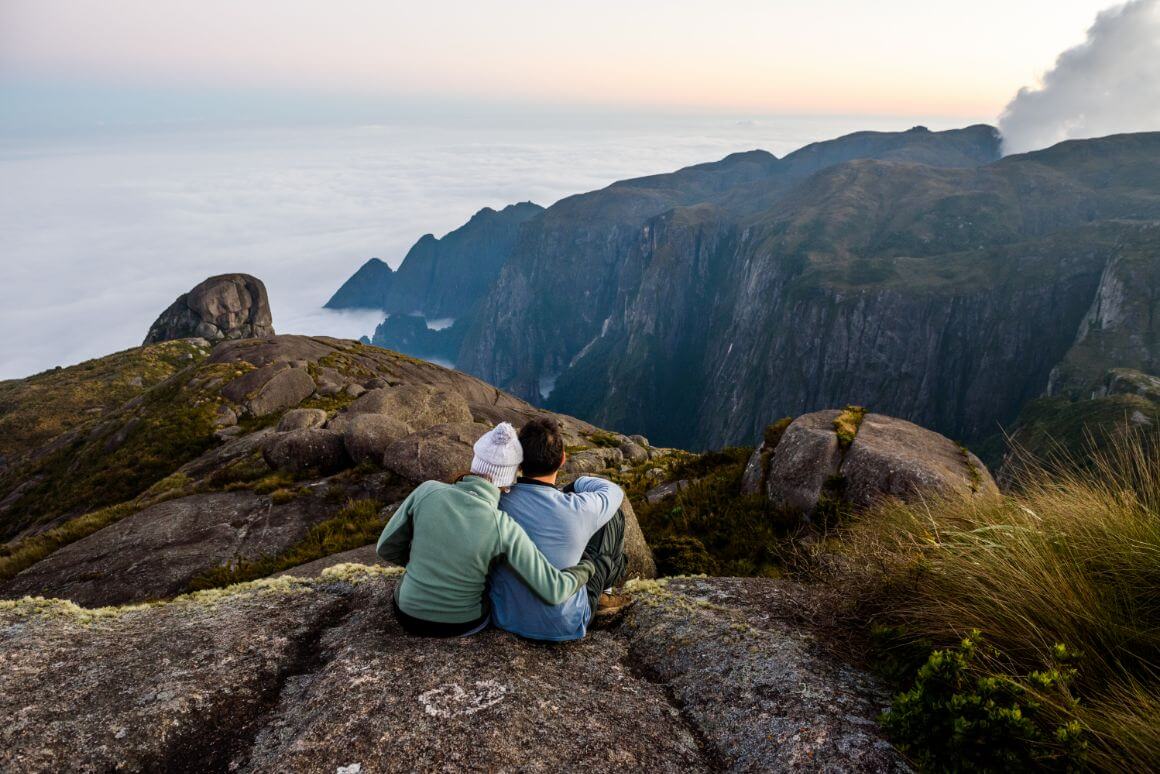 Couples with a craving for culture should visit São Paulo. The city is overflowing with over 100 museums, from art institutions to history museums and everything in between.
Leisure lovers would be happy in both cities, which have an array of stunning high-end hotels. However, with its gorgeous ocean and island setting, Rio de Janeiro's beach hotels and resorts offer more beautiful spas and recreation centers for a pampering experience.
Winner: Rio de Janeiro
Romance is in the air at the Hilton Copacabana Rio de Janeiro, set on the beachfront just out of the hustle and bustle of the city. The property has a rooftop pool overlooking the ocean and islands with a sophisticated wellness center and spa for an indulgent stay.
For Getting Around
When comparing whether São Paulo or Rio de Janeiro is easier to get around as a tourist, getting around São Paulo is easier, but can be more intimidating. Routes are extensive but easy to navigate, and stations are enormous. Luckily, signs in English and Portuguese make it easy for international travelers to find their way around.
Taxis and Ubers are the most efficient way to get around; however, they can get pricey if they're the only mode of transport you use. Public transport in São Paulo is speedy, efficient, and affordable, connecting the city across nearly 200 stations. This city is home to the largest urban rail system in Latin America.
The best way to get around Rio de Janeiro is by taxi or foot. Once you're in the central neighborhoods, many major attractions are within walking distance of one another (such as Lapa and Santa Teresa).
Distances in Rio de Janeiro are vaster, which makes taking Uber and taxis a lot more expensive than in São Paulo. Taxis are abundant and easy to hail in the city. This mode of transport is ideal for those traveling in groups with luggage and valuables and is the safest way to travel between neighborhoods, beaches, and attractions.
Winner: São Paulo
For a Weekend Trip
If you only have a weekend to spare in Brazil, spend your time getting to know the ins and outs of São Paulo. While the city is massive and impossible to fully explore in a short weekend, it is entirely possible to visit the main attractions and museums and get a taste of local life in the city within two to three days.
If we compare São Paulo to Rio de Janeiro, the former is also much easier to navigate and get around using cabs and transport. Efficient and safe public transport connects every part of the city you might be interested in seeing during a short vacation.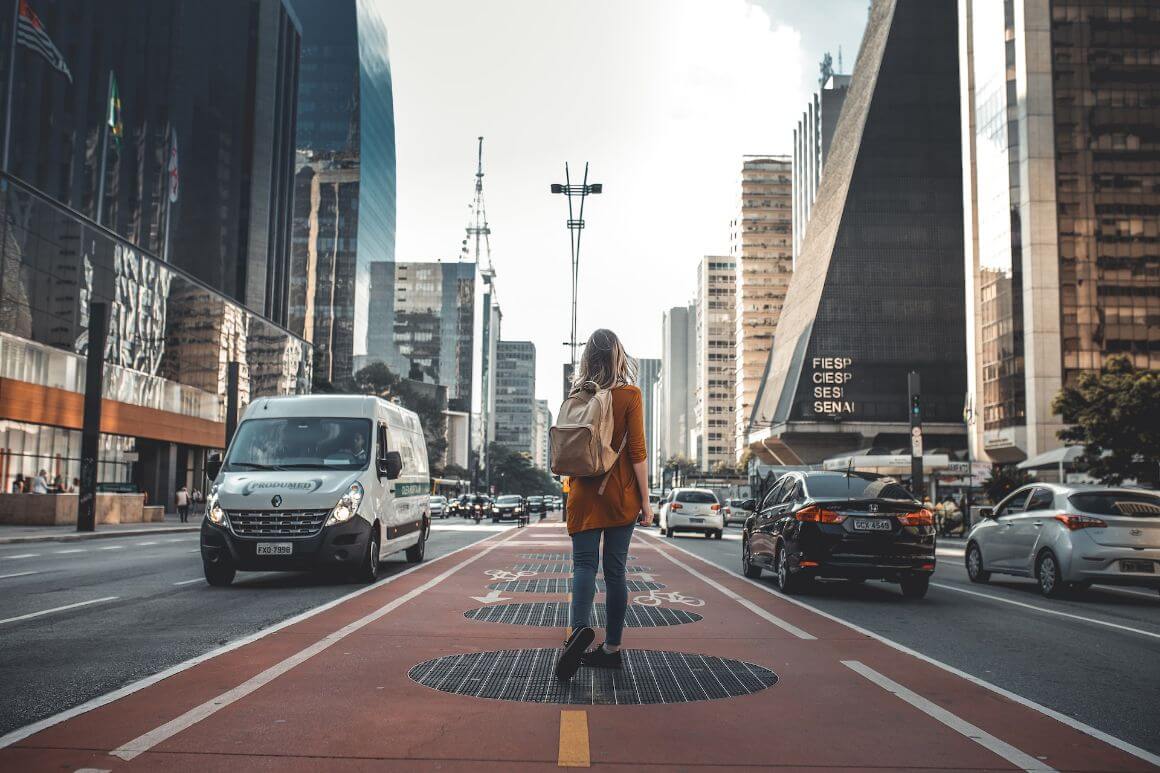 For a weekend in the city, spend a day exploring downtown São Paulo, passing iconic buildings like the Farol Santander and the Mosteiro São Bento church. The center is also home to the Mercado Municipal, which is decked with endless stalls of fruit and fresh produce, offering a glimpse of São Paulo's gastronomic wonder.
The Theatro Municipal is a cultural experience worth checking out if you can get tickets to a show. There are plenty of bars, restaurants, and eateries dotted throughout the city, serving local and international cuisine.
For some shopping, head to the Rua Oscar Freire road, lined with luxury boutiques and delicious places to grab a bite to eat. Avenida Paulista is the city's biggest hub and busy streets in the city, also worth checking out.
Winner: São Paulo
For a Week-Long Trip
If you have more time to spare in Brazil, there is much more to keep you busy in and around Rio de Janeiro. While the inner city itself deserves a good few days of exploration, you'll also be able to spend a couple of days in Rio's outlying beach neighborhoods like Copacabana and Prainha Beach.
Split your time between adventurous tourist activities and relaxing beach days as you slurp up some caipirinhas and taste the country's incredible cuisine.
No trip to Rio is complete without a journey up Sugarloaf Mountain to view Christ the Redeemer in all its glory.
Spend a day exploring Paraty with a walking or bike tour. Here, you'll also be able to partake in an authentic Brazilian cooking class. This iconic part of the city is as beautiful as it is culturally important, with historic buildings lining cobblestone streets and traditional fishing boats bobbing in the calm harbor.
I highly recommend spending some time in the surrounding mountains and jungle, hiking, cycling, or just taking a stroll through one of the city's incredible parks. The best parks include Tijuca National Park, Parque Lafe, Parque Brig, and The Rio de Janeiro Botanical Gardens. Rio's parks are home to exotic wildlife, stunning plants, and great views, and you could easily spend an entire day wandering through a few of these parks.
Winner: Rio de Janeiro
Visiting São Paulo and Rio de Janeiro
Whether you pick São Paulo or Rio de Janeiro, the cities have such unique offerings that I would highly advise visiting both if you have the chance. Luckily, they are only a six-hour drive from one another along the BR-116 national highway. The drive is relatively easy and well-labeled, with a few tolls to pass through on your way. Traffic and congestion can get bad at certain times of the day and week, which can increase the drive time to seven hours.
Your next best option would be to take a bus, which is safe, comfortable, and a lot cheaper than renting a car and paying for gas. The bus also takes between six and seven hours and can cost as little as $17. The buses run between São Paulo Bus Station – Terminal Tiete and the Rio de Janeiro Bus Station in the center of the city.
Flying is also possible, with just over an hour's flight time between the two cities. Of course, this doesn't take into account the time it takes to check in your bags and go through security, which can make this journey just as long as the bus trip. Airlines like Gol, Latam, Azul, and Aerolingeas Argentinas operate multiple non-stop flights each day for a relatively low price (around $100 for a return flight).
Is This the Best Backpack EVER???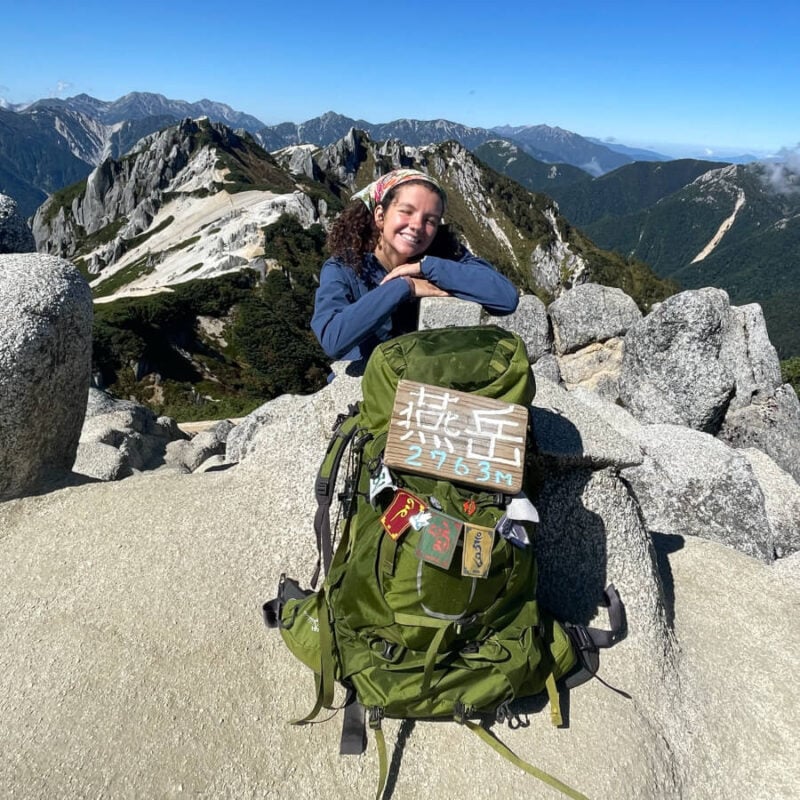 FAQs About São Paulo vs Rio de Janeiro
Final Thoughts
Even though the cities are just a six-hour drive away from one another, boasting similar climates, São Paulo and Rio de Janeiro have a lot that makes them unique from one another.
São Paulo is known as Brazil's economic hub, where most of the country's businesses and industries flourish. This high-rise city is packed with diverse cultures and people and has an abundance of museums and other artistic attractions to check out.
Rio de Janeiro is the better option for a blend of a beach escape and a city vacation, with stunning beaches and mountains making it a top destination for outdoor enthusiasts. It is also known as the more romantic city and the better option for those traveling with young children.
Both cities are massive, spread across neighborhoods that are so unique they feel like different countries. There is so much to explore in and around Brazil's largest cities, so whether you choose São Paulo or Rio de Janeiro, you're in for a real treat for all the senses!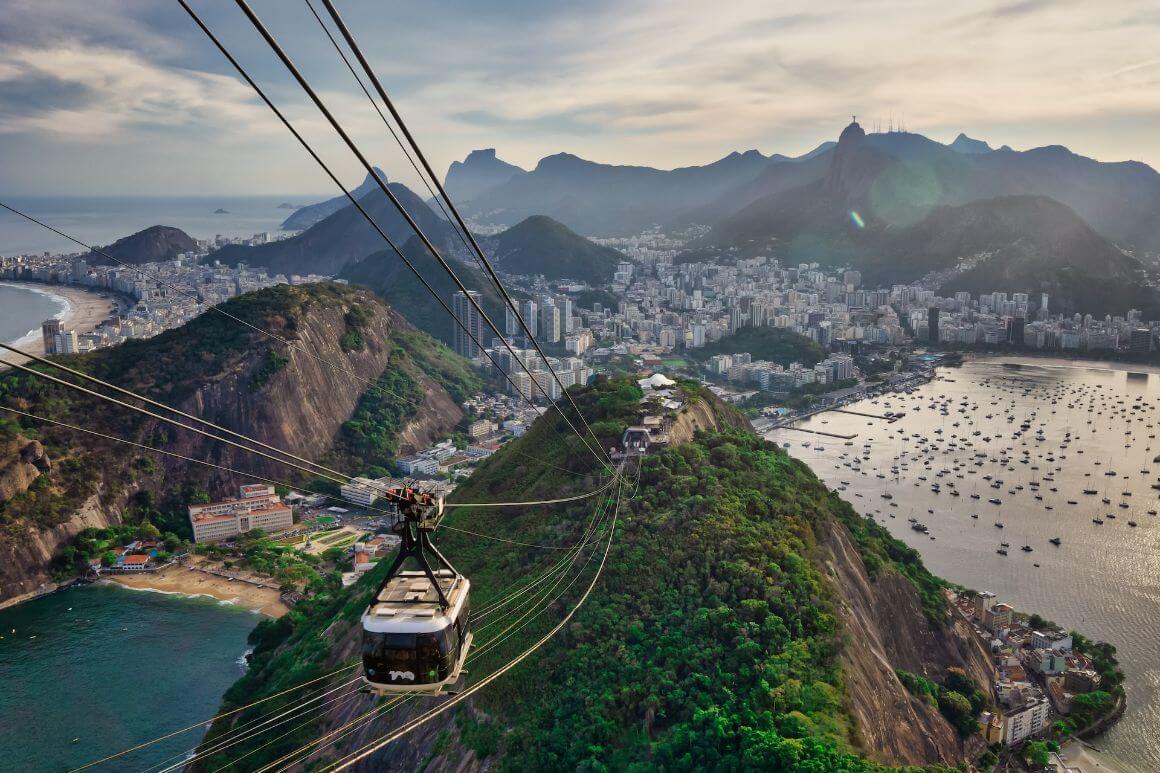 ALWAYS sort out your backpacker insurance before your trip. There's plenty to choose from in that department, but a good place to start is Safety Wing.
They offer month-to-month payments, no lock-in contracts, and require absolutely no itineraries: that's the exact kind of insurance long-term travellers and digital nomads need.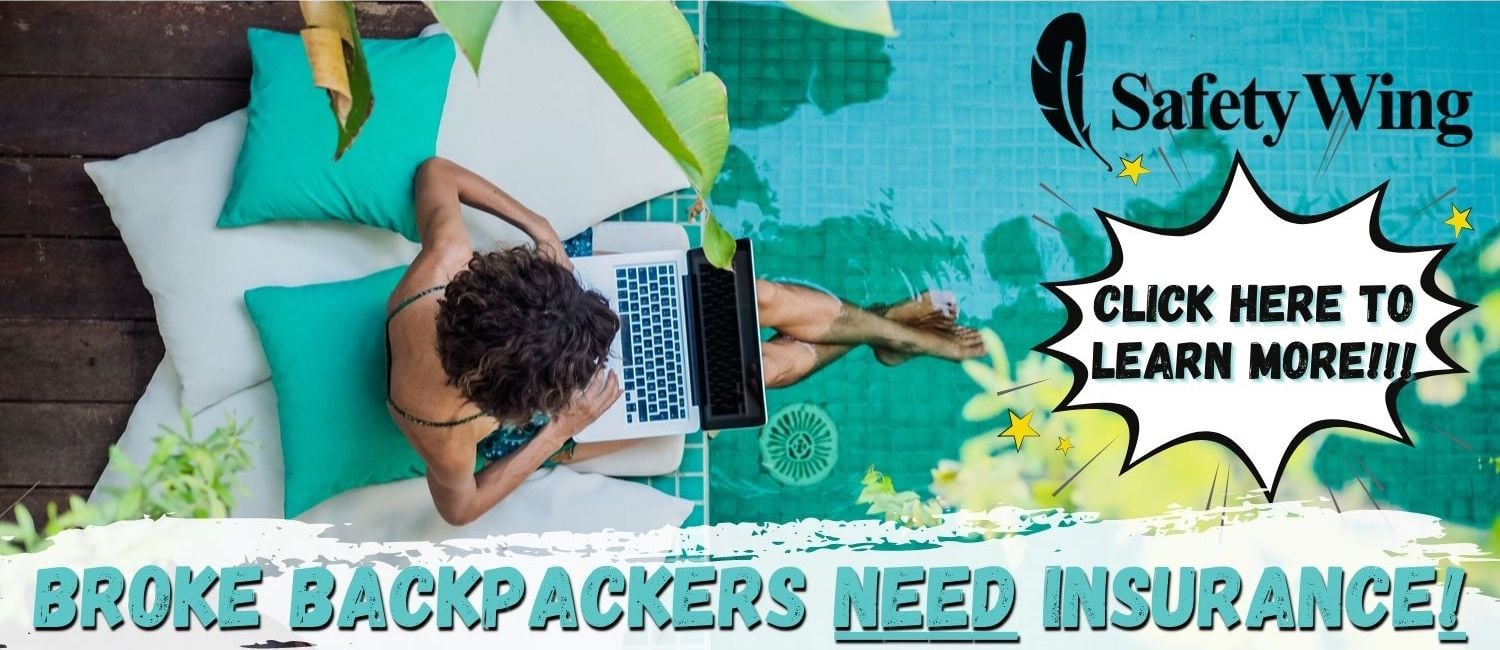 SafetyWing is cheap, easy, and admin-free: just sign up lickety-split so you can get back to it!
Click the button below to learn more about SafetyWing's setup or read our insider review for the full tasty scoop.
---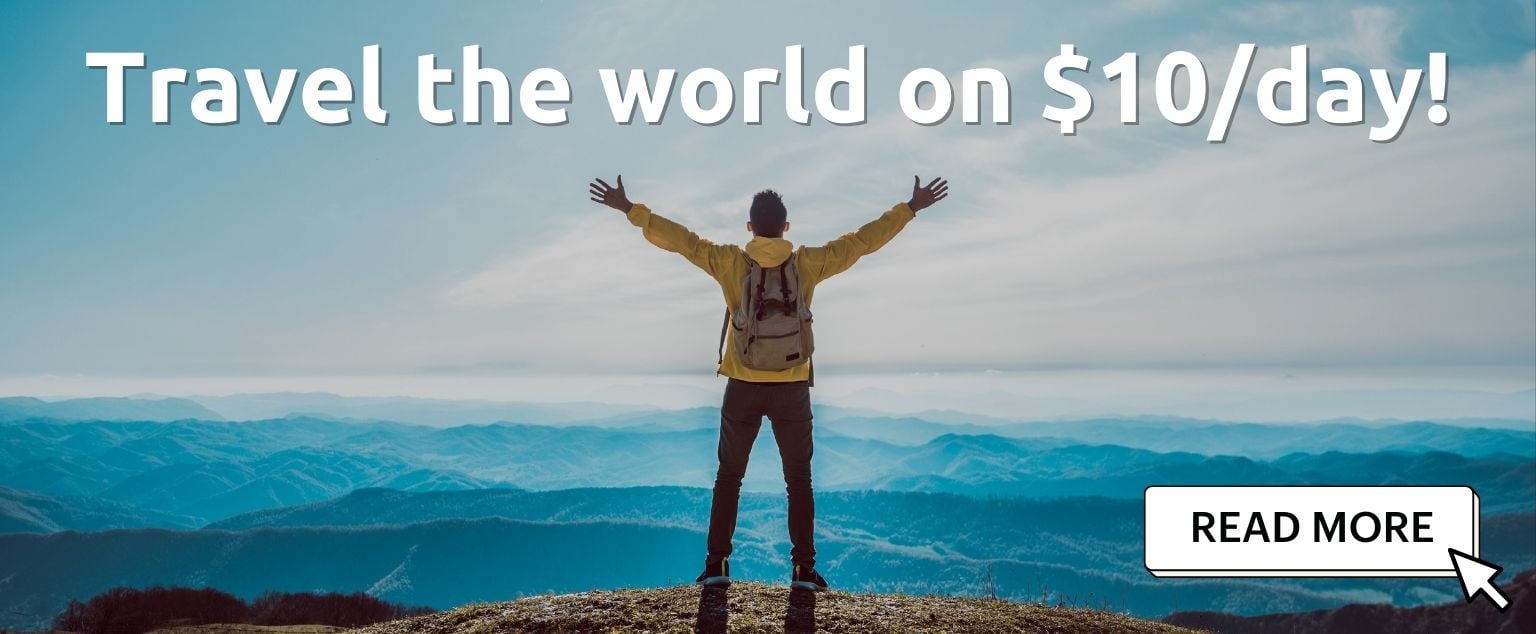 And for transparency's sake, please know that some of the links in our content are affiliate links. That means that if you book your accommodation, buy your gear, or sort your insurance through our link, we earn a small commission (at no extra cost to you). That said, we only link to the gear we trust and never recommend services we don't believe are up to scratch. Again, thank you!