Ah, São Paulo; Brazil's most populous city and bustling financial hub.
Characterized by its unique skyscrapers and wide avenues, this cosmopolitan city may be one of Brazil's most important business districts. But did you know that it's also home to a delightful medley of attractions?
Indeed, a vacation in Brazil usually evokes images of places like Rio de Janeiro, but a little-known fact is that São Paulo is teeming with activities for all types of travelers. There are heaps of family-friendly fun, with easy access to beaches, museums, and parks galore! If you're a nature fan, rest assured that despite the concrete jungle nestled in the city center, São Paulo is surrounded by plenty of lush greenery – so remember to bring your best hiking boots along!
Like every metropolis, the city also has plenty going on in terms of nightlife, with vibrant bars and clubs peppered throughout.
But enough talking and let's dive straight into the top attractions in São Paulo!

Unlock Our GREATEST Travel Secrets!
Sign up for our newsletter and get the best travel tips delivered right to your inbox.
The Top Things to Do in São Paulo
I know that when visiting Brazil, the sheer number of activities in São Paulo can be overwhelming. If you're not quite sure where to start, check out my five favorite things to do in the city!
Best Day Trips from São Paulo
Best Day Trips from São Paulo
Head to the Winter City
Take a day trip to Campos do Jordão, a charming place that's home to plenty of iconic buildings like the- Governor's Palace and the Boa Vista Palace. Conclude your trip with a tour of the local chocolate factory.
Romantic Things to do in São Paulo
Romantic Things to do in São Paulo
Discover the Local Wine Scene
Since Brazil is the third-biggest producer of wine in South America, I do believe a wine tour is in order, don't you? The good news is the city is surrounded by several wineries! This activity takes you across three vineyards where you can sample their best products.
Unmissable Activities in São Paulo
Unmissable Activities in São Paulo
Explore São Vicente and Guarujá Day
São Paulo offers easy access to both São Vicente and Guarujá Day. Hop on a cable car that'll take you to the top of Itararé Hill or snorkel in the crystalline waters of Enseada Beach.
Nature Things to Do in São Paulo
Nature Things to Do in São Paulo
Hike the Atlantic Forest
Head over to the Jaraguá State Park, home to the gorgeous Atlantic Forest. Wander the 3.6 km-long trail and keep your eyes peeled for local wildlife like marmosets, capuchin monkeys, and toucans.
Free Activities in São Paulo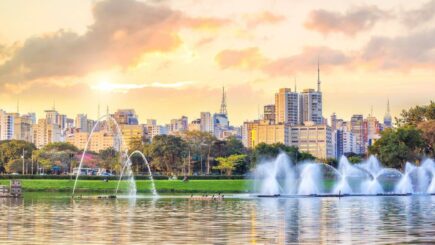 Free Activities in São Paulo
Chill at the Parque do Ibirapuera
Spend some quality time with your loved ones at the Parque do Ibirapuera, which is an absolute green lung in São Paulo. Check out unique features like the Japanese Pavilion, ancient Japanese relics, Samurai clothing, and pottery.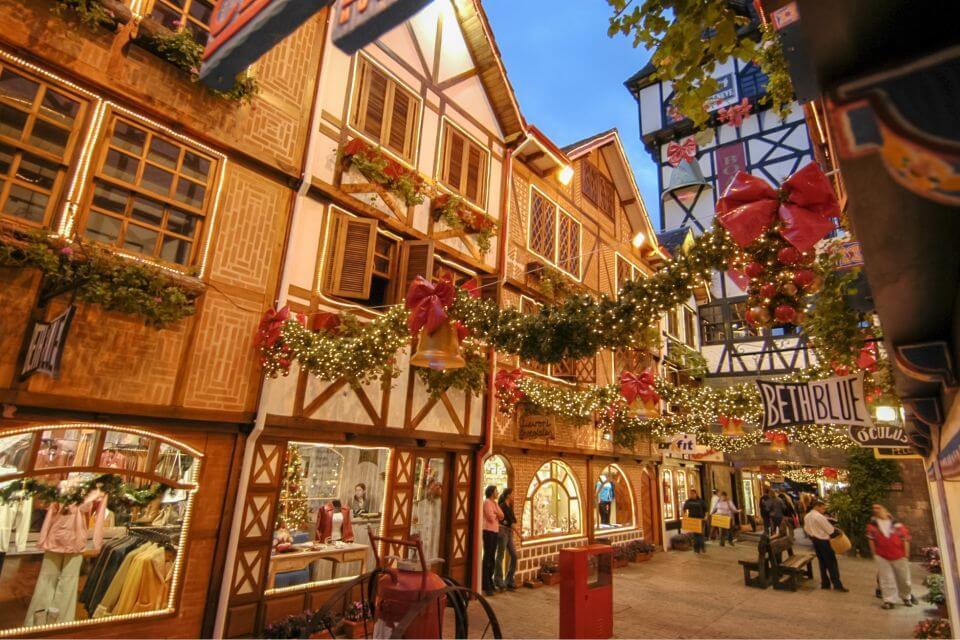 Looking for the top things to do in São Paulo? Then how about a tour of Campos do Jordão, a charming area that's known as 'the Winter City'?
Now, Campos do Jordão is admittedly over two hours away, but with this activity, you can simply kick back and relax in an air-conditioned minivan since round-trip transportation from São Paulo is included!
If you're visiting in July, you can also catch the Winter Festival which features theme shows and an assortment of classic Brazilian food.
This activity also includes a stop by popular places like the Governor's Palace, the Boa Vista Palace, and the famous Damned Waterfall of Ducha de Prata. Conclude this fun-filled day with a tour of the chocolate factory.
Entrance fee: $109.22
Hours: 8 a.m. to 6 p.m.
Address: Various pickup points in São Paulo
2. Mosey Around the Museu do Futebol
It's a well-known fact that football culture is super prominent in Brazil. After all, this is where football legends like Pele originate from!
If you'd like to learn more about the city's love for football, there's no better place for it than the Museu do Futebol! Covering an expanse of over 6,000 square meters, the Football Museum features 15 galleries.
Each gallery focuses on a specific aspect of football, and you'll even find giant screens with replays of Brazil's most famous matches. In some galleries, you can even indulge in a quick game of football by taking penalty kicks against virtual goalkeepers.
Best of all, the museum is housed in the Pacaembu stadium, giving you the chance to explore this famous venue.
Entrance fee: $3.85
Hours: 9 a.m. to 5 p.m. (Tuesday to Sunday)
Address: Praça Charles Miller, s/n – Pacaembu, São Paulo – SP, 01234-010, Brazil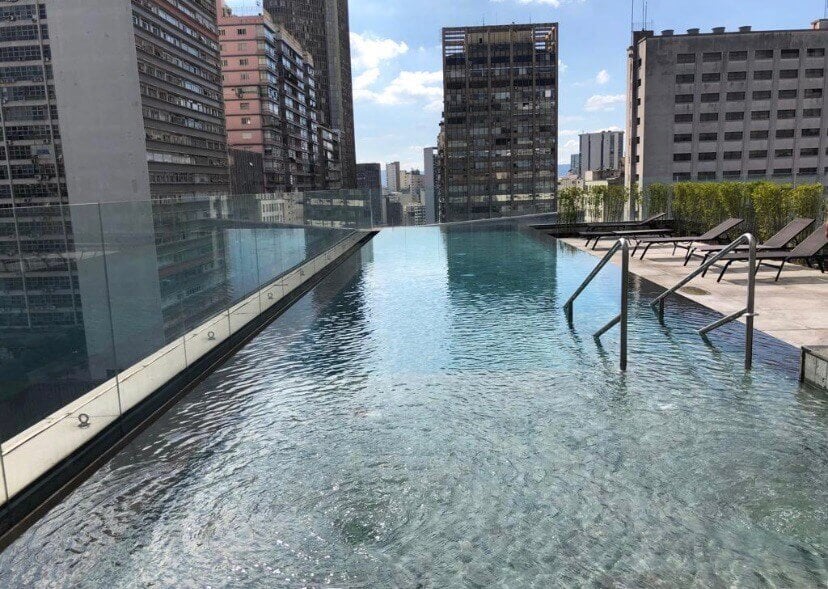 Here's one way to be right where the action is!
Located close to some of the best things to do in downtown São Paulo, this charming studio can comfortably accommodate solo travelers and couples.
While this space does have a kitchenette with a Nespresso machine and sandwich maker, you can always grab a meal from the many restaurants speckled across the neighborhood. With a stay at the studio, you'll be close to several points of interest, including the Sao Paulo Cathedral, the Museum of Art, and the Municipal Theatre.
After a full day of exploring, return to the Airbnb where you can put your feet up and relax on the balcony while enjoying delightful city views.
Entrance fee: $36/night
Hours: Check-in between 3 p.m. and 2 a.m., Checkout before noon
Address: Consolação, São Paulo, Brazil
4. Catch a Show at the Theatro Municipal
If you're looking for fun things to do in São Paulo at night, you really can't go wrong with an evening at the theatre!
And not just any theatre either: shrouded in local history, the Theatro Municipal is something of a landmark in the city. If the ornate building seems familiar to you, that's because it was modeled after the iconic Paris Opera.
Ever since its completion in the 1900s, Theatro Municipal has been credited for revolutionizing the arts scene in Brazil. Several of its past performers went on to become prominent members of the Brazilian Modernist Movement.
If you don't feel like catching a show, rest assured that you can still enjoy a free guided tour of the theatre.
Entrance fee: Dependent on the show
Hours: 7 a.m. to 10 p.m. (Monday to Saturday)
Address: Praça Ramos de Azevedo, s/n – República, São Paulo – SP, 01037-010, Brazil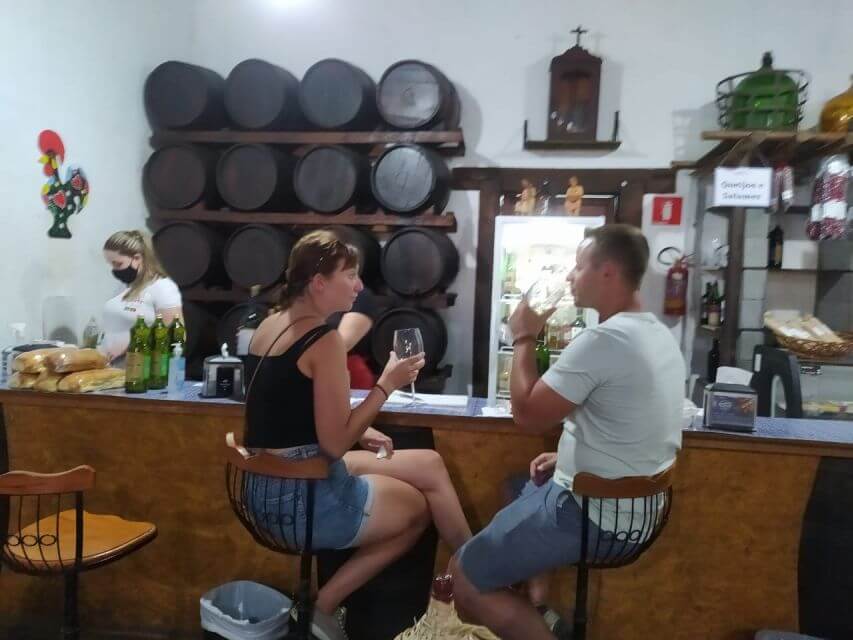 Here's a little-known fact for you: Brazil is actually the third-biggest wine producer in South America. As such, you'll find numerous wineries dotted around the city.
If you'd like to discover the local wine scene, I can totally vouch for this full-day guided tour that'll take you to the quaint countryside town of São Roque! Not only will you learn more about the winemaking process as you head to three wineries, but you'll also get to explore their barrel rooms before sampling their best products.
You'll also have the chance of shopping for local goodies like homemade pasta, cheeses, sausages, homemade jams, and of course, wine!
Oh, and did I mention that an informative sightseeing tour of São Roque is included?
Entrance fee: $293.91
Hours: Various time slots
Address: R. Saudades, 622 – Centro, Birigui – SP, 16200-006, Brazil
6. Check Out the Local Street Art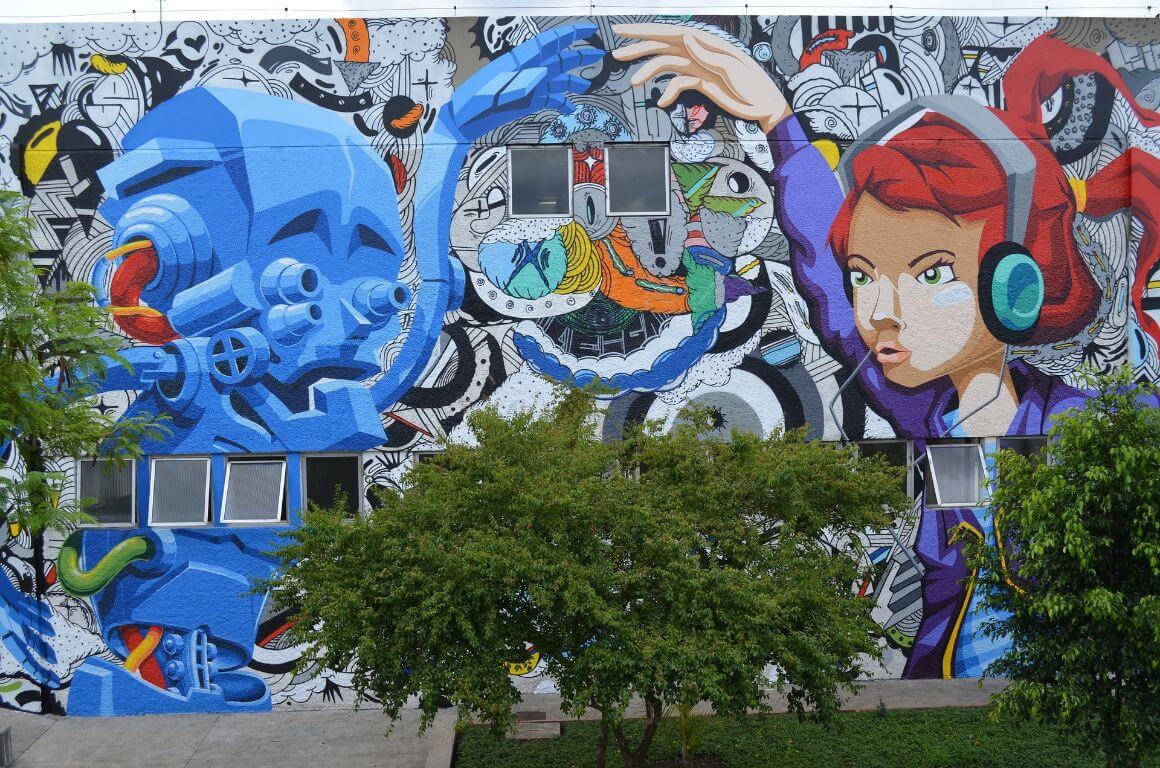 São Paulo is delightfully peppered with various types of street art, so keep your eyes peeled for brightly colored murals as you explore the city. Many cities tend to frown on graffiti, but São Paulo actually celebrates them!
If you ask me, one of the best places to check out the local street art is Beco do Batman, also known as Batman Alley. Nestled between Medeiros de Albuquerque and Gonçalo Afonso streets, this alley has been attracting spray paint artists ever since the 1980s.
Just a quick heads-up though the colorful street art makes for excellent photo backgrounds so if you're visiting in summer, chances are you'll need to wait in line for your turn to pose with the murals!
Entrance fee: Free
Hours: N/A
Address: R. Medeiros de Albuquerque, 82-154 – Jardim das Bandeiras, São Paulo – SP, 05436-060, Brazil
Small Pack Problems? 😉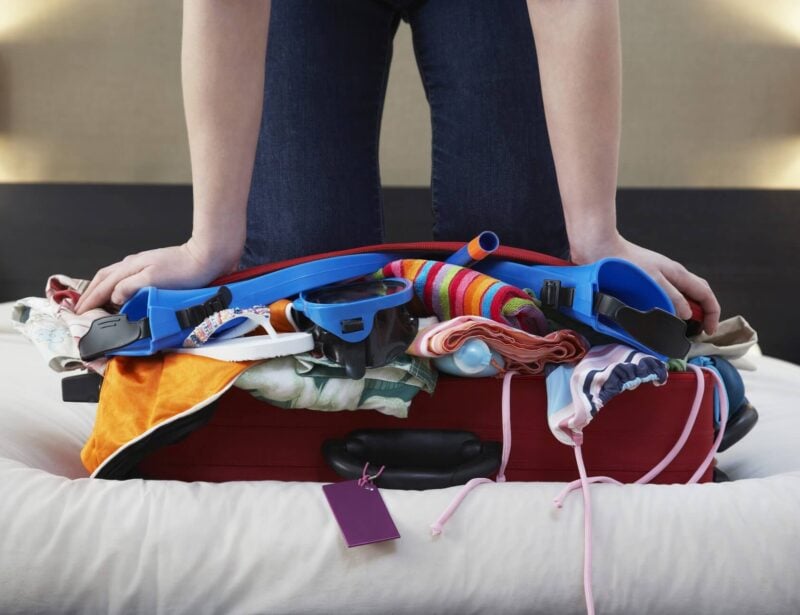 My missus travels with all her clothes in ziplock bags: don't be like my missus. UP YOUR PACKING GAME!
Packing cubes for the globetrotters and compression sacks for the real adventurers – these babies are a traveller's best kept secret. They organise yo' packing and minimise its volume too so you can pack MORE.
Or, y'know… you can stick to ziplock bags.
View Our Fave Cubes
Or Check Out the Sacks!
7. Browse for Souvenirs and Fresh Produce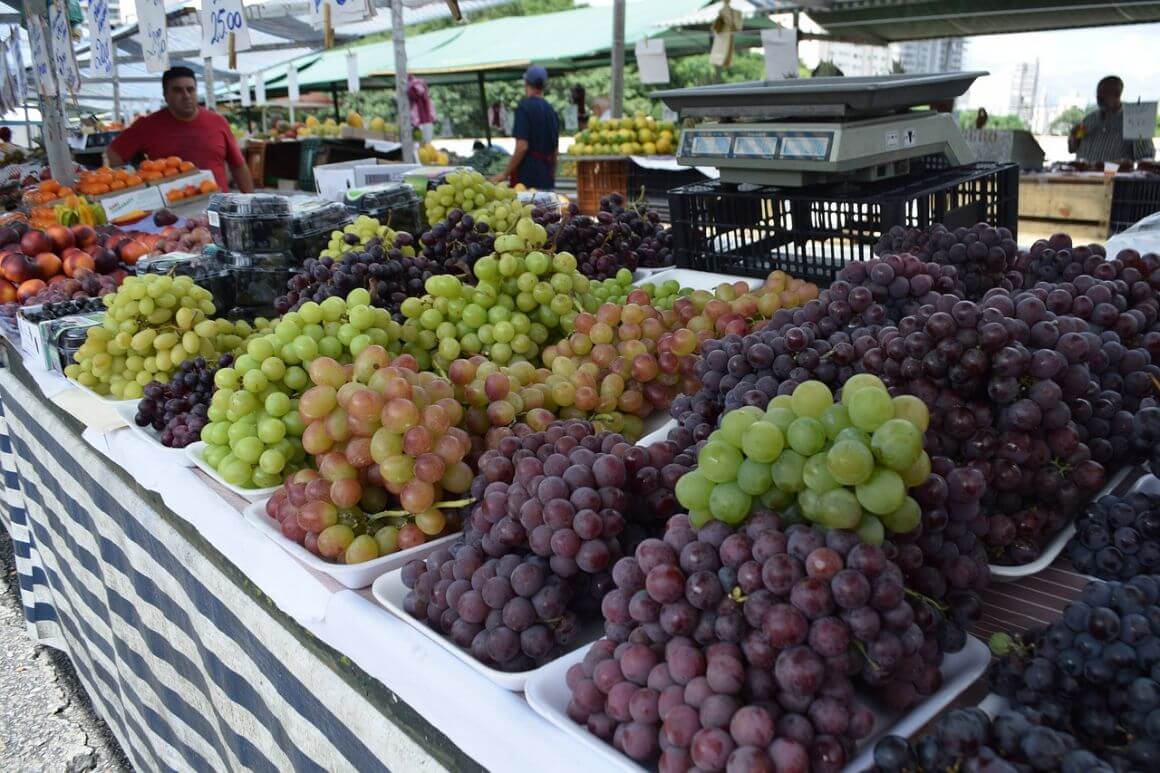 Looking for non-touristy things to do in São Paulo? Then I would highly recommend that you head over to the Mercado Municipal de São Paulo.
Loosely translating to 'The Big Market', this venue dates all the way back to 1933 and is something of a historical landmark in the city. Famous for its 72 stained-glass windows, Mercado is definitely the place to be if you want to mingle with the locals and shop for super-rare fruits.
In addition, its 300 stalls offer just about everything you can think of from fresh seafood to cheeses, spices, and handcrafted sweets. Vendors are super generous with the samples so you'll be able to try different types of local specialties.
Entrance fee: Free
Hours: 6 a.m. to 6 p.m.
Address: R. Cantareira, 306 – Centro, São Paulo, Brazil
Travelers who want to cover more ground in less time may wish to check out this amazing activity which features not one, but two-day trips from the city!
Kick off your day with a fun tram ride through Downtown Santos, a vibrant area that houses several historical landmarks, churches, monuments, and important buildings. The tour also includes a stop by Itararé beach in São Vicente city where you can take a cable car to the top of Itararé Hill or simply relax with your toes burrowed in the sand.
Enjoy the sights from the Japanese Culture viewpoint in Santos and the Campina viewpoint in Guaruja, then take a dip in Enseada Beach's crystalline lagoon. Remember to pack your swimwear!
Entrance fee: $94.22
Hours: 8.30 a.m. to 4.30 p.m.
Address: Pickup from various locations in São Paulo
It won't take you long to realize there are heaps of things to do in São Paulo with kids, including the Parque do Ibirapuera.
An immense green area, this insanely popular park draws over 14 million visitors each year. As such, it can get pretty crowded in the summer, with tourists and locals alike flocking over there to relax under the sun.
What makes this park special is that it features an alluring blend of performance spaces, gardens, monuments, hiking trails, lakes, playgrounds, and even museums. Be sure to check out the Japanese Pavilion, showcasing an array of relics, including pottery, sculptures, and Samurai clothing. This structure is surrounded by gorgeously manicured gardens with Japanese plants and volcanic rocks.
Entrance fee: Free
Hours: 5 a.m. to 12 a.m.
Address: Av. Pedro Álvares Cabral – Vila Mariana, São Paulo – SP, 04094-050, Brazil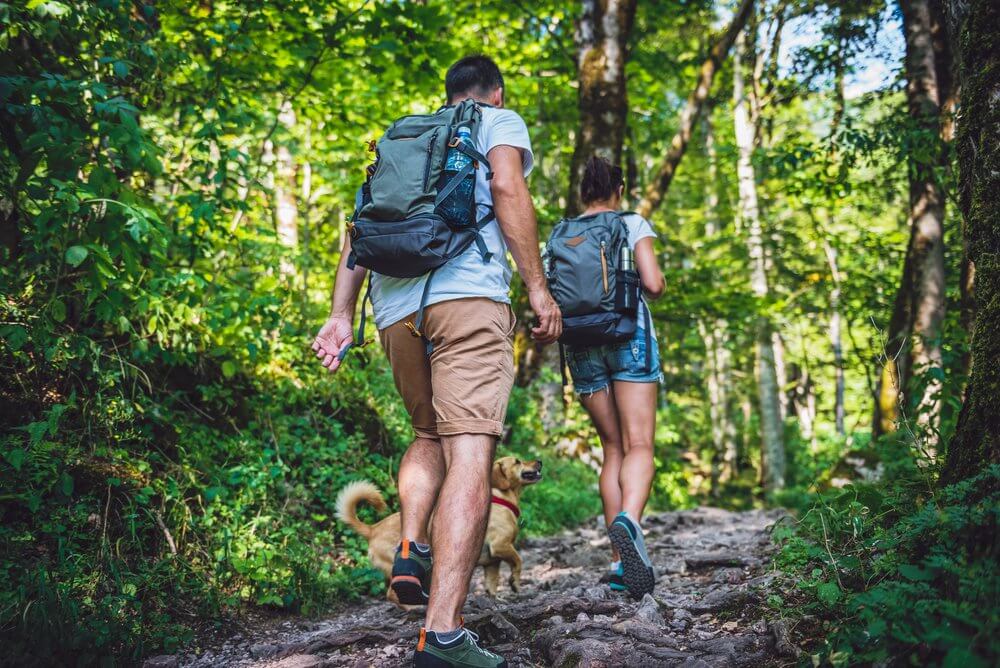 Are you a fan of the great outdoors? Well, rest assured that there are heaps of beautiful trails that are just waiting to be discovered in and around São Paulo!
Ideal for hikers of all levels, this activity takes you on a guided trek through Atlantic Forest in Jaraguá State Park. Enjoy the crisp forest air while exploring the 3.6 km-long trail where you may spot toucans, capuchin monkeys, and marmosets frolicking in between the trees.
If you feel up to the challenge, you can even attempt the summit climb which starts right where the main hiking trail ends. This climb consists of nearly 250 steps but I promise that the view from the top is absolutely worth it!
Entrance fee: $255.17
Hours: 5:00 AM – 9:30 AM
Address: Praça Pérola Byington – Bela Vista, São Paulo – SP, 01325-050, Brazil
Is This the Best Daypack EVER???
11. Spend a Day at the Beach
Here's another great activity for parents looking for things to do in São Paulo with kids!
I'll be the first to admit that São Paulo's shoreline isn't as well-known as other Brazilian beaches like Copacabana- but the Santos Coast does offer proximity to some lovely beach towns.
A quick word of advice though: I wouldn't recommend that you head to the beach on the weekend or on bank holidays. Most Paulistanos escape to the beach on their days off and the traffic can get pretty intense!
On weekdays, however, the nearby towns of Bertioga and Guaruja can be quite idyllic. Bertioga's Sao Lourenco Beach totally has my vote, with fine, powdery sand and excellent surfing conditions!
Entrance fee: Free
Hours: Open 24/7
Address: Bertioga – State of São Paulo, Brazil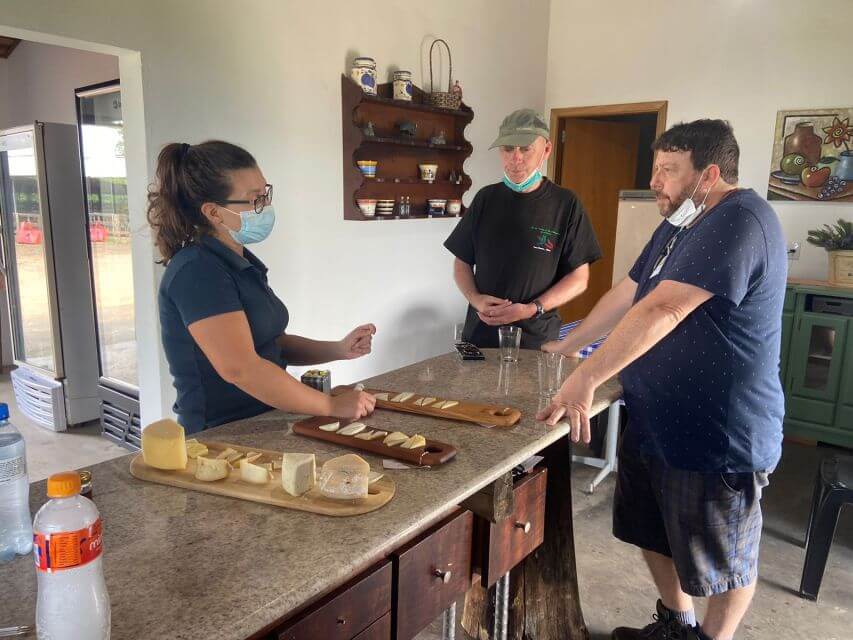 Foodies, listen up!
Brazil's culinary scene is famous all over the world – and this is something you can experience for yourself by signing up for this scrumptious tour.
This activity takes you off the beaten path to a cheese and coffee farm in Itu.
Not only will you get to learn more about both the cheese and coffee-making process, but you'll also be treated to a full farmhouse breakfast. After a hearty meal, you can even have a chat with the local farmers as you tour the coffee warehouse and try various types of local brews.
Rest assured that the cheese tour also features a tasting session! Lunch and an easy guided walk to a stunning viewpoint are also included!
Entrance fee: $510.33
Hours: Various time slots
Address: Pickup from São Paulo
13. Marvel at the Sé Cathedral
Here's one for all you archeology buffs out there!
I'm sure you're wondering why a building made the list of best things to do in São Paulo- but wait until you see this incredible structure for yourself!
What makes this building different is that despite its Renaissance dome, it happens to be the fourth-largest Neo-Gothic cathedral in the world. It was also rebuilt from the ruins of an ancient cathedral built all the way back in 1913. What's more, the building process was interrupted by both the First and the Second World Wars.
Inside, you'll find a series of stained-glass windows illustrating Roman Catholicism in Brazil as well as an original 10,000-pipe organ.
Entrance fee: Free
Hours: 6 a.m. to 8 p.m.
Address: Praça da Sé – Sé, São Paulo – SP, 01001-000, Brazil
14. Soak Up the Lively Nightlife
It's no secret that Brazilians know how to party- and that's something you can experience for yourself during your stay in the city.
Now, São Paulo may be Brazil's financial district, but that doesn't mean it doesn't have excellent nightlife. Quite on the contrary, Paulistanos sure know how to hold their liquor and some nightclubs don't even pull out the big guns until after midnight!
For delicious cocktails, I can recommend the Hotel Unique's rooftop Skye Bar, known for its aromatic drinks and dazzling 360-degree views of the city skyline. Travelers who want to samba the night away can check out the famous D-Edge nightclub which is said to be one of the best in South America.
Entrance fee: Varies
Hours: N/A
Address: N/A
Travel with peace of mind. Travel WITH a security belt.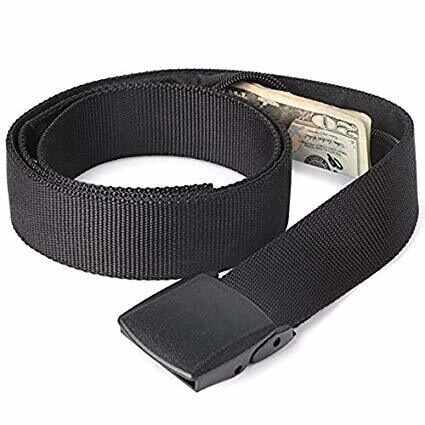 Get your cash stashed with this awesome Pacsafe money belt. It will keep your valuables safe no matter where you go.
It looks exactly like a normal belt except for a SECRET interior pocket perfectly designed to hide a wad of cash or a passport copy. Never get caught with your pants down again! (Unless you want to.)
Hide Yo' Money!
15. Take in Some Culture at the Pinacoteca do Estado
Wondering what to do in São Paulo on a rainy day? You may wish to check out Pinacoteca do Estado, the city's oldest art museum.
Built in 1905 (yes, you read that right!), this museum is housed in an ancient mansion that's easily distinguishable thanks to its apricot-tinted bricks. As soon as you step in, you'll be greeted by quite an impressive collection, with around 10,000 sketches and paintings. There's even a garden outside where you'll find an assortment of eye-catching sculptures.
As you potter about in the museum, be sure to check out the Tactile Gallery of Brazilian Sculpture on the second floor. This impressive exhibition features 12 sculptures selected from visually impaired visitors based on texture, dimension, and form.
Entrance fee: $3.81
Hours: 10 a.m. to 6 p.m. (closed on Tuesdays)
Address: Praça da Luz, 2 – Luz, São Paulo – SP, 01120-010, Brazil
16. Hop on a Ferry to Ilhabela Island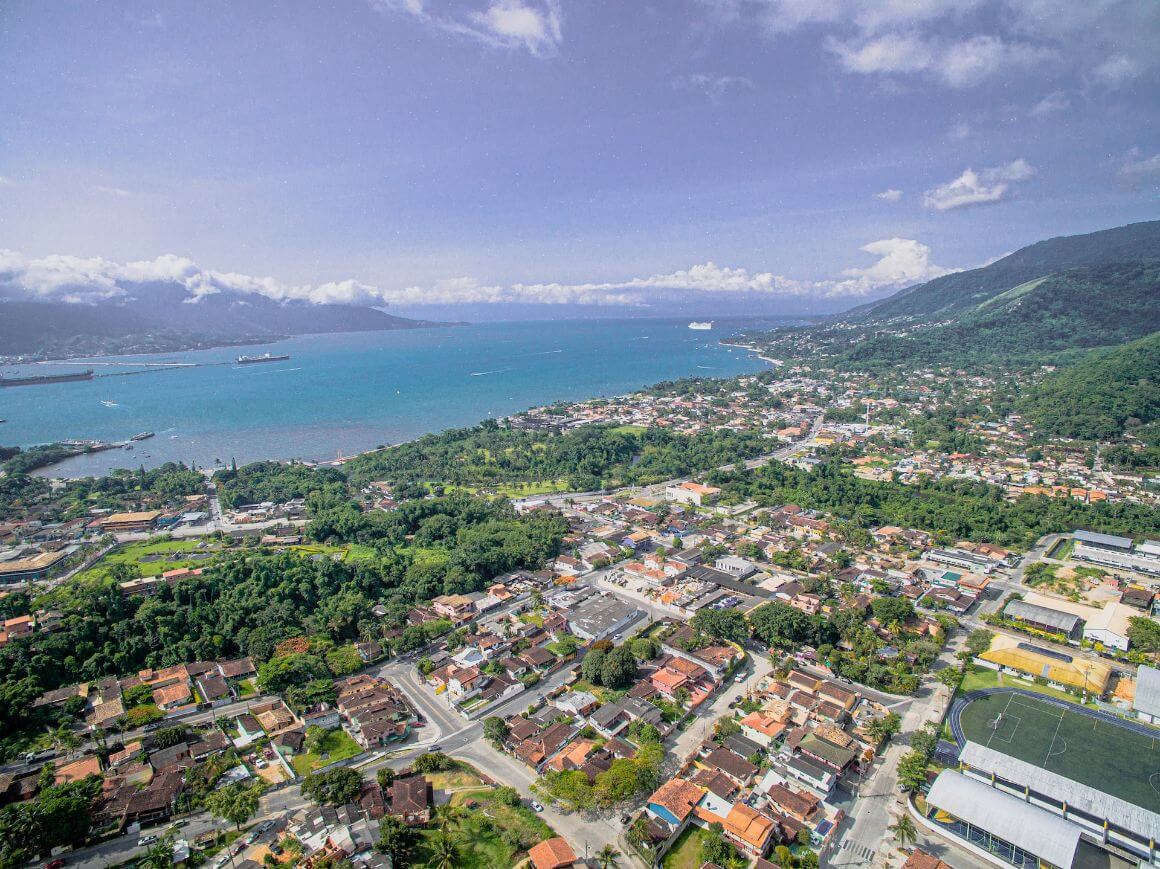 Okay, you can't visit São Paulo and not check out Ilhabela Island at least once!
An incredible place brimming with natural beauty, Ilhabela loosely translates to 'Beautiful Island' – which is exactly what awaits on this thickly forested archipelago.
To get there, you'll need to drive to São Sebastião and then hop on a ferry to the island, but I can assure you that the trip is worth it. The island's west coast is especially known for its magnificent beaches with great swimming and snorkeling conditions while the southeastern coast has excellent swells for surfing.
Take a moment to explore the island's rainforest reserve which houses gorgeous waterfalls. In fact, Ilhabela has 360 waterfalls, so there'll be plenty to explore!
Entrance fee: Free, $4 for the ferry crossing
Hours: N/A
Address: Ilhabela – State of São Paulo, Brazil
17. Be Awed by an Enchanted Forest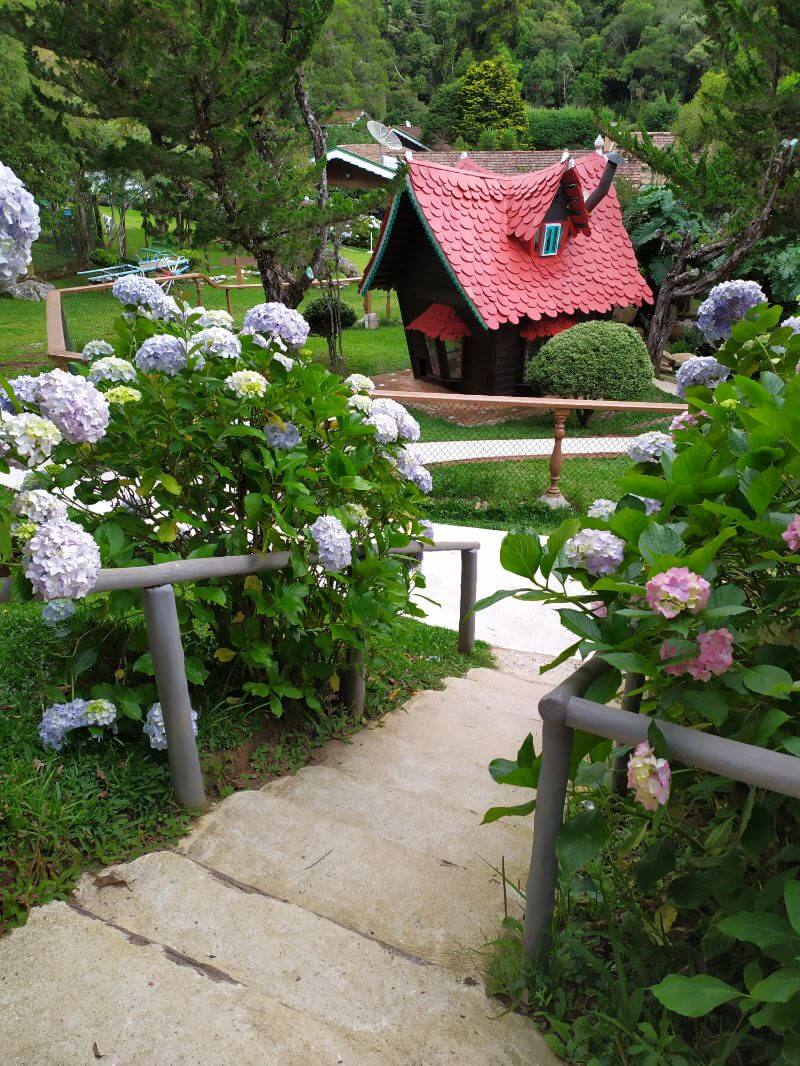 I know, I know. Another thing to do in São Paulo with kids! But hey, I did tell you that the city is practically bursting with family-friendly fun!
First things first though: this place is only open on the weekends so if you're visiting in the peak season (December to March), chances are that the park will be super packed, so head there early.
Designed to provide an immersive experience in childhood tales, this park offers themed houses centered on popular children's stories including the House of Snow White, the House of Hansel and Gretel, and the House of Santa Claus. In addition to these, the park also features a massive doll house that you can actually step into!
Entrance fee: $2 (free for kids aged 3 and below)
Hours: 9.30 a.m. to 5 p.m. (weekends only)
Address: R. Arandi, 270 – Vila Poran, Campos do Jordão , Sao Paulo , 12460-000
Where to Stay in São Paulo
There's nothing quite like the feeling of sinking into an exceptionally comfy bed at the end of the day! Well, the great news is that you'll find tons of great places to stay in Austin for all budgets. From Airbnb to hotels or even budget-friendly hostels, here are a few of my personal recommendations.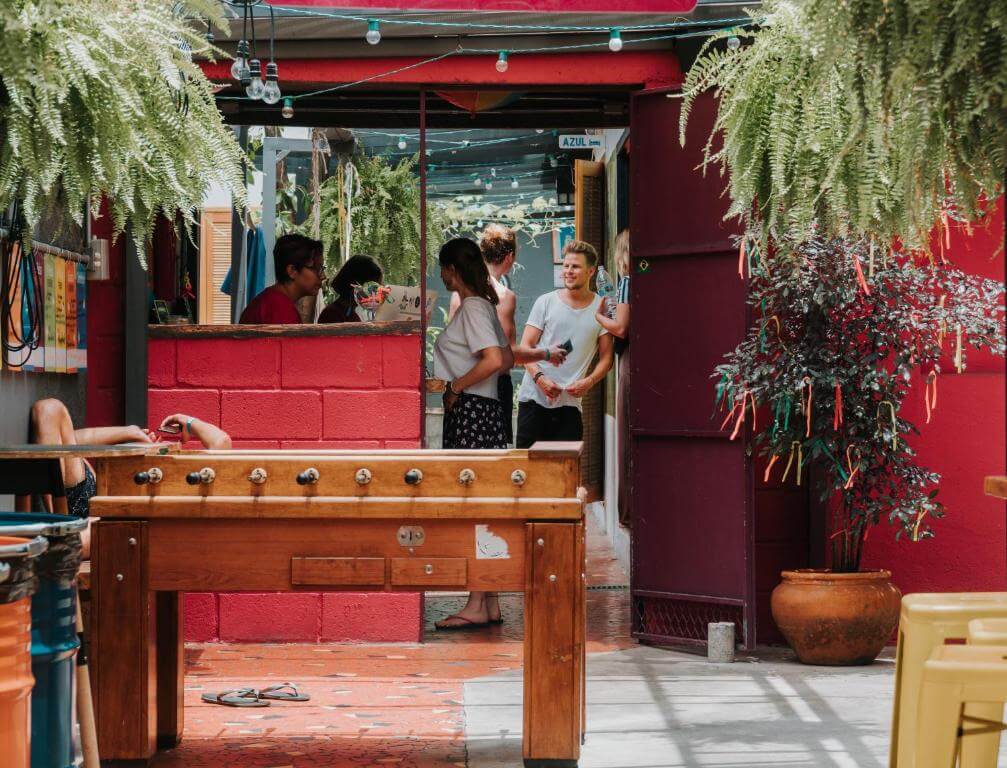 Offering a choice of five mixed and female-only dorms, O de Casa Hostel Bar commands an excellent location right in the city center! Travelers who would rather have their own personal space can choose from standard, deluxe, or superior private rooms.
In the morning, fuel up with a delicious Brazilian breakfast then set out to explore nearby attractions like Ibirapuera Park, Oca, and the Museu Afro Brasil.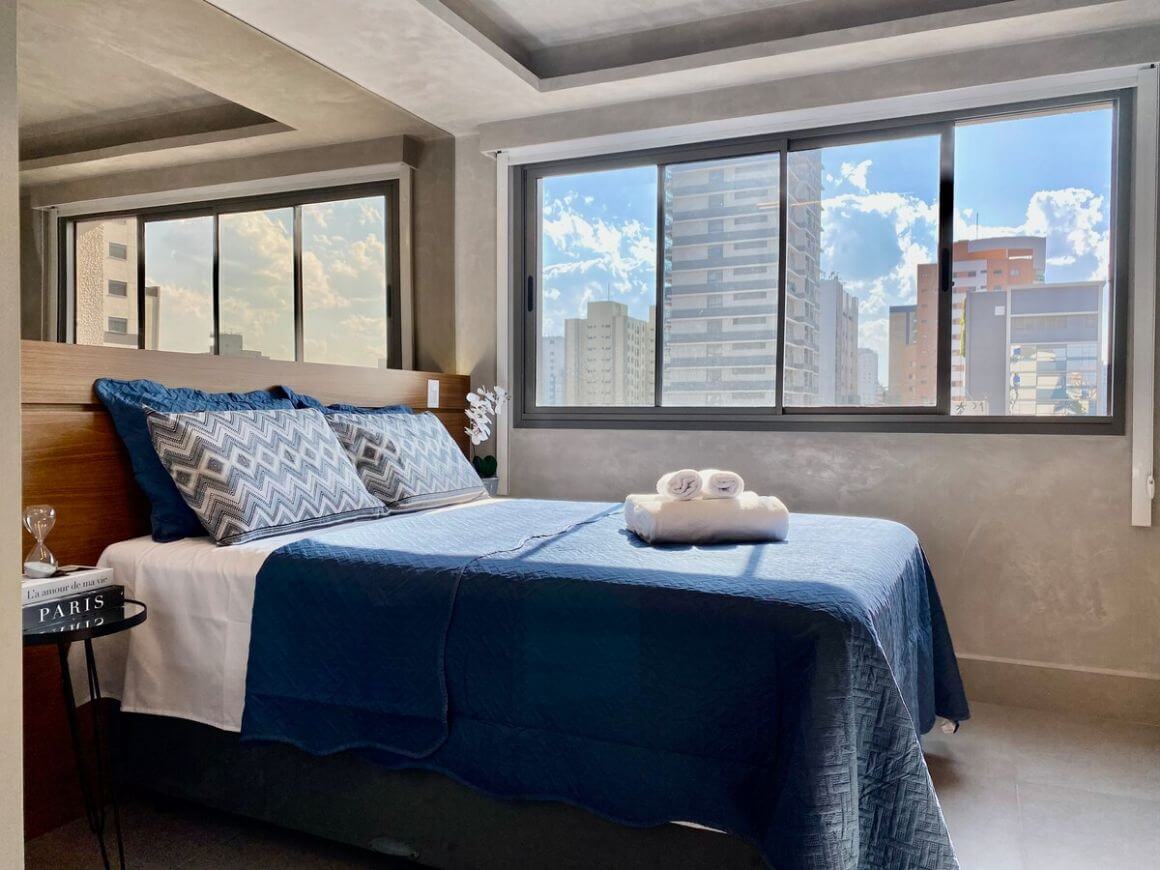 Couples, this one's for you!
Not only does this centrally located loft offer a great location near the best attractions in São Paulo, but it also comes with classic home comforts.
Hop on the nearby metro to visit nearby attractions like the Football Museum and the Catedral da Sé, then return to the apartment to relax in the solarium with the fireplace. The complex even has a shared pool if you fancy a dip!
If you don't mind splurging a little, this is one hotel that I can absolutely recommend!
Offering various room configurations for two to four guests, the hotel offers proximity to the Museu Catavento, the Praça Angel Ramirez, and Japan House.
After exploring the city, enjoy a refreshing swim in the hotel's swimming pool or squeeze in a quick workout in the on-site fitness center.
Some Additional Tips for Visiting São Paulo
To ensure that you have an absolutely bangin' time in São Paulo, be sure to check out my handy travel tips below:
Be prepared for any kind of weather. The city's weather forecast isn't exactly known for being reliable and that's because the weather in São Paulo is anything but consistent. The tropical weather means that you should brace yourself with plenty of humidity punctuated by the occasional unexpected rainfall.
Learn the local bar etiquette. Drinks are not paid in rounds in São Paulo. Instead, most bars will hand you a comanda, which is a plastic card that records all your orders. You'll pay for your own individual tab at the end of the evening.
Don't eat standing up. This is something that applies to street food as well: it's considered poor form in the city to eat on the street- especially if you're standing up. Instead, find a place where you can sit down before digging into your food.
Brace yourself for a fast-paced life. Like all big cities, life in São Paulo can be very rushed, so be mindful of commuters walking behind you and stick to the right on the escalators.
Don't forget your travel insurance for São Paulo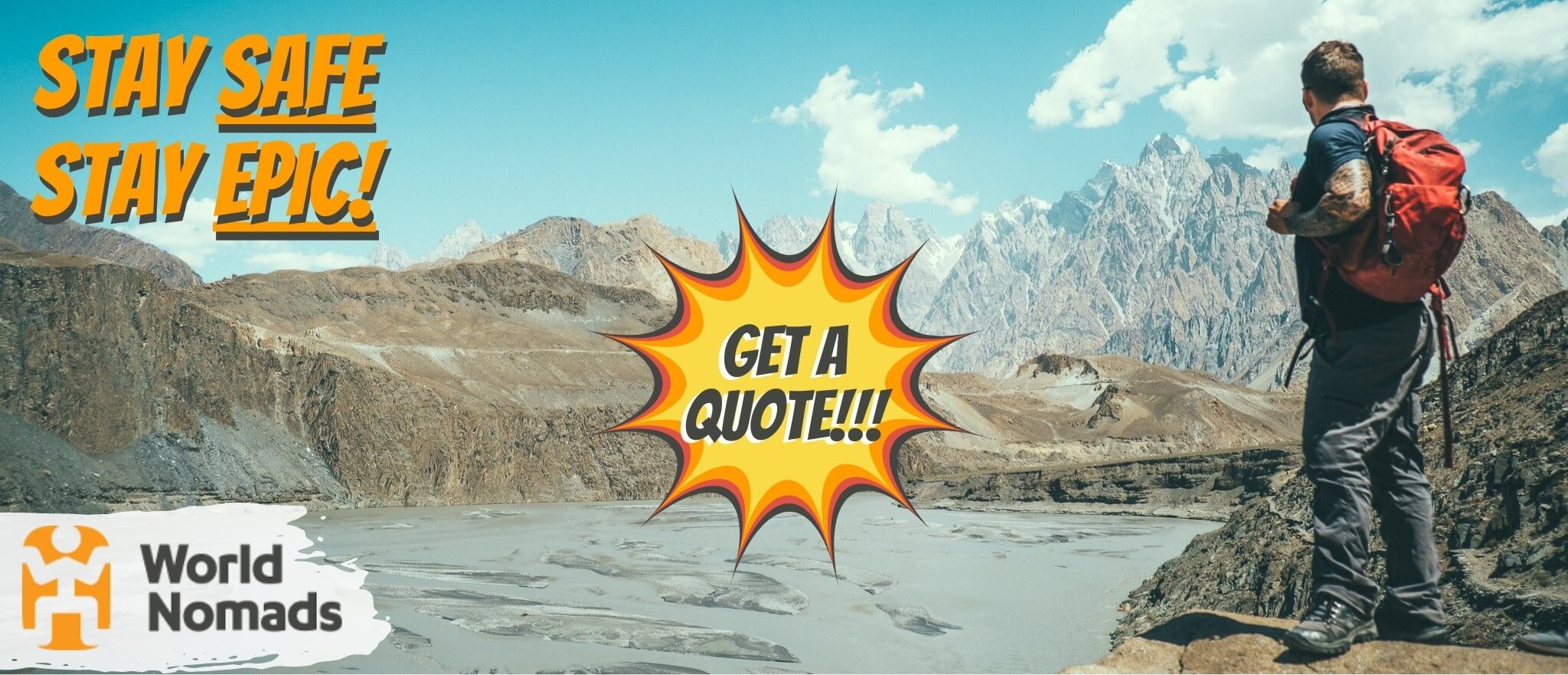 World Nomads' mission is to support and encourage travellers to explore their boundaries. They offer simple & flexible travel insurance, and safety advice to help you travel confidently.
They've been doing it since 2002 – protecting, connecting, and inspiring independent travellers just like you.
Get a quote below or read our in-depth review!
World Nomads provides travel insurance for travelers in over 100 countries. As an affiliate, we receive a fee when you get a quote from World Nomads using this link. We do not represent World Nomads. This is information only and not a recommendation to buy travel insurance.
Final Thoughts on Things to Do in São Paulo
Traveling can be quite unpredictable, but if there's one thing you can be sure of, it's this: the extensive array of attractions in São Paulo means that you'll never, ever get bored in this metropolis!
From farm tours to hiking trails, exceptionally lively clubs, and endless family-friendly attractions, this is one city that truly has it all. You'll also find plenty of non-touristy things to do if you want to go off the beaten track – so trust me when I say that you're in for one heck of a memorable vacation!
---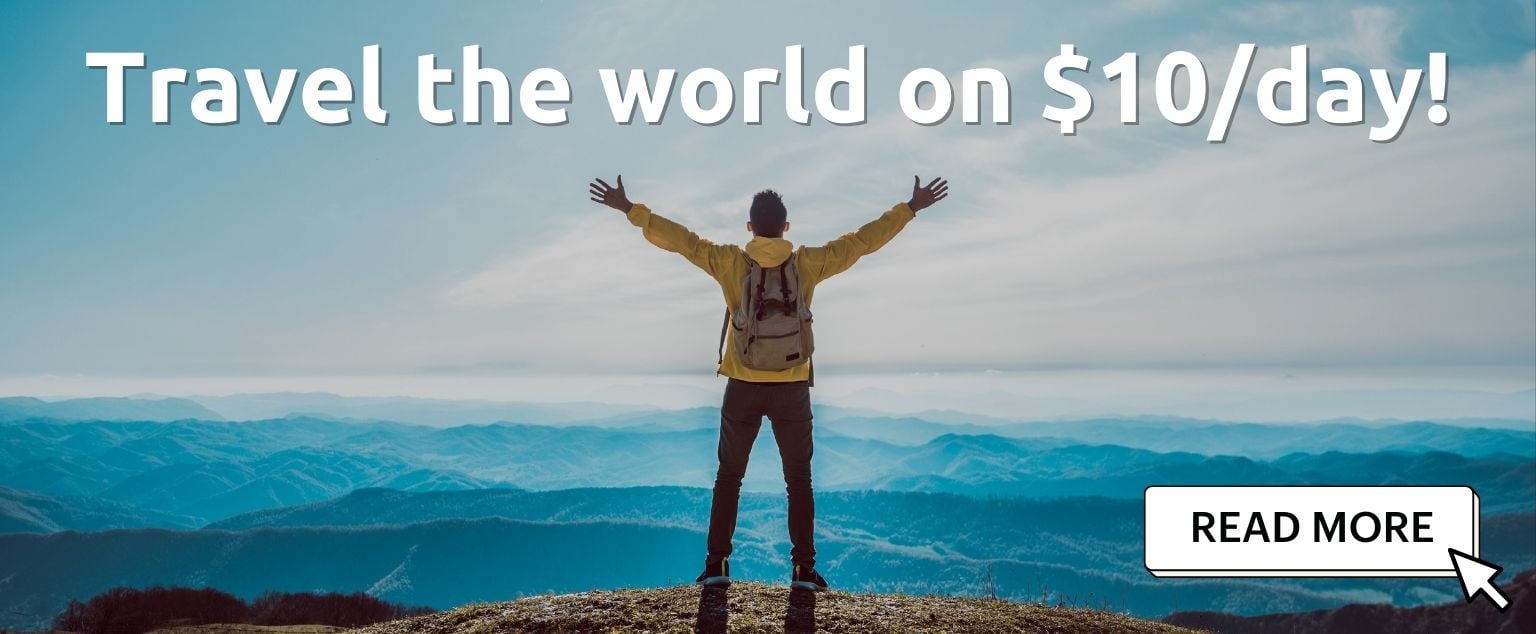 And for transparency's sake, please know that some of the links in our content are affiliate links. That means that if you book your accommodation, buy your gear, or sort your insurance through our link, we earn a small commission (at no extra cost to you). That said, we only link to the gear we trust and never recommend services we don't believe are up to scratch. Again, thank you!