Sao Paulo is the biggest city in all of Brazil and the Americas. With its vibrant culture, unique attractions, and bustling nightlife, it's no wonder why this beautiful metropolis is so popular with tourists. But when should you plan your visit to Sao Paulo?
This financial hub is home to over 21 million people and is known for its mild climate – making it an ideal getaway year-round. It is the perfect city to start a Brazilian holiday, due to its affordable flight prices and excellent accommodation, not to mention the array of attractions just waiting to be explored.
Many visitors tend to skip Sao Paulo or just stay the night on their way to Rio De Janeiro, it gets a bad rap for being too polluted and busy. Nonetheless, if you know what season to visit and when Sao Paulo really comes alive, you can experience the best of this city.
This guide provides you with the data and insights to plan your perfect getaway to Sao Paulo. We examine multiple elements such as weather trends, tourist activity, budgeting ability, and beyond so that when it comes time for you to make your decision about when to travel there, everything is taken care of!
Best Time To Visit Sao Paulo – The best time to visit Sao Paulo is from April to October as the weather is mild and there are plenty of attractions to explore.
Best Time For Ibirapuera Park – The best time to visit Ibirapuera Park is from April to October, as this is when temperatures are mild and the park is in full bloom. It's a great place for picnics, walks, or bike rides around the lake.
Best Time For The Beach – December to March is the best time for beach lovers as temperatures are warm and the waters crystal clear.
Best Time For Sightseeing – April to October is the peak season for visiting Sao Paulo's attractions, as well as avoiding summer rainfall.
Cheapest Time To Visit Sao Paulo – The months of April and October are the cheapest months to visit Sao Paulo, as prices for flights and accommodation tend to be lower as the city is less busy.
When Is The Best Time To Go To Sao Paulo
Brazil is a huge country with multiple climates, but if you're planning a trip to Sao Paulo, the best time to visit can vary depending on what you are looking for. Thankfully, Sao Paulo has pretty great weather all year round, so it's a great destination in any season.
If you're looking to experience the hustle and bustle of the city, then December through March is the best time as temperatures are warm and there's plenty going on. This is also the peak tourist season due to Christmas, New Year, and Carnival, so expect high prices.
For beach-goers, the best time to visit Sao Paulo is from December to March as temperatures are more comfortable for swimming. April through November has lower temperatures but is still manageable for a day out and about.
If you're looking for cheaper flights and accommodation, then May through October is the best time to go. During this period, prices are often lower due to the rainy season but the temperature remains comfortable.
Personally, I love Sao Paulo in the autumn months (April-May). The days are still sunny and warm, but the evenings cool off so you can enjoy the cooler air while exploring the city. Plus, there are plenty of festivals to choose from during this time!
Because the city is always so busy with visitors and locals, you will always find things to do in Sao Paulo, and people to meet. Even if it is the shoulder season, you will be sure to have a great time.

Unlock Our GREATEST Travel Secrets!
Sign up for our newsletter and get the best travel tips delivered right to your inbox.
Best Time To Go To Ibirapuera Park
Ibirapuera Park is an urban park in Sao Paulo and is one of the most visited parks in South America. The best time to go here is from April to October, as this is when the park is in full bloom with flowers and trees blooming in all their glory.
You can spend the afternoon exploring the lakes, participating in activities like biking and walking, or just relaxing in one of the many gardens. Temperatures during this time are also mild and pleasant, hovering around 24°C so you can enjoy your time outdoors without feeling too hot.
During the busy summer months, it can be extremely hot and humid and you'll have to dodge the frequent rain showers. While some people do visit the parks during this time, it can be uncomfortable and not the most pleasant experience.
Best Time To Go To The Beaches near Sao Paulo
Escaping the concrete jungle of Sao Paulo doesn't mean you have to go far. There are some breathtaking beaches nearby where you can spend a day soaking up the sun and taking in the stunning views of the coastline.
Exploring Sao Paulo's gorgeous beaches can be confusing in terms of timing. December to February may seem the most logical due to their balmy temperatures, but those months are also prone to abrupt and unexpected rainfall making your beach days a bit unpredictable.
April and May are fantastic options for enjoying a day at the beach. They have cooler temperatures but less rain.
Personally, the best time to visit is from June – November when temperatures range between 22-25°C and there is less chance of rainfall. This is Sao Paulos spring and the summer crowds haven't yet arrived, so the beaches are much quieter.
If you're looking for the busiest beach scene with lots of parties then December through March is your best bet as this is peak tourist season. The rest of the year has lower prices and fewer people, making it ideal for those looking to relax or explore the quieter beaches in peace.
Best Time For Sightseeing in Sao Paulo
Sao Paulo has so many sightseeing opportunities, you can visit the Museo De Futebol De Sao Paulo, explore the vibrant street art of Vila Madalena, or take a stroll through the Pinacoteca do Estado de Sao Paulo – there's something for everyone!
For sightseeing, any time of year is great but if you're looking to avoid crowds and get better deals then May through October are your best bet. These are the off-season months, it's a little cooler but it's dry and sunny. Accommodation prices are much lower at this time of year, so it's a great opportunity to explore the city without breaking the bank.
On the other hand, if you're looking for an exciting atmosphere with plenty of festivals and events then December through March is a great option. This is peak tourist season as it's the southern hemisphere summer, but it can be quite hot and humid. These months bring the highest chance of rain, so pack an umbrella if you're planning a trip during these months.
Small Pack Problems? 😉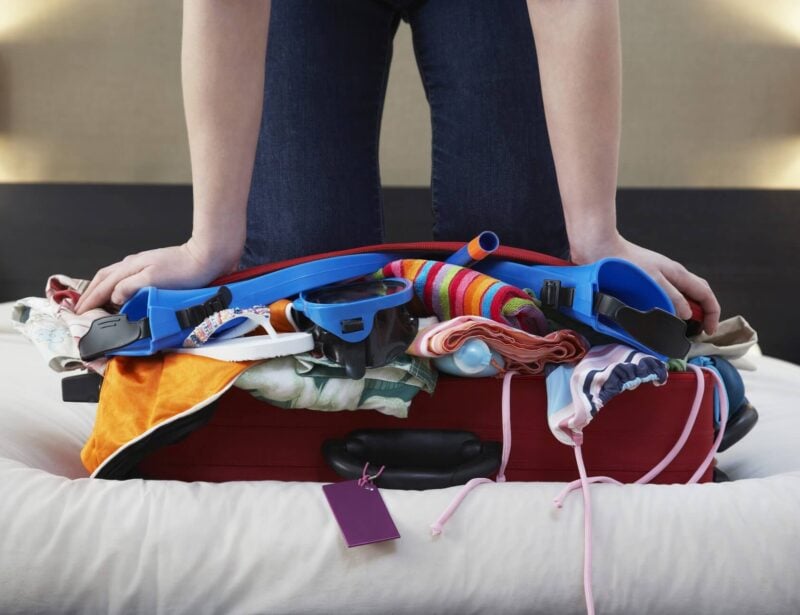 My missus travels with all her clothes in ziplock bags: don't be like my missus. UP YOUR PACKING GAME!
Packing cubes for the globetrotters and compression sacks for the real adventurers – these babies are a traveller's best kept secret. They organise yo' packing and minimise its volume too so you can pack MORE.
Or, y'know… you can stick to ziplock bags.
View Our Fave Cubes
Or Check Out the Sacks!
Best Time For Visiting the São Paulo Cathedral
The São Paulo Cathedral is a beautiful baroque-style church located in downtown Sao Paulo. It's a great place to explore and take in the incredible architecture and get an insight into the culture of the city.
It's best to visit between April and November as the temperatures are cooler, making it more pleasant for exploring. December to March can be quite humid and hot, so try to avoid these months if you want a more comfortable experience.
The São Paulo Cathedral is open throughout the year, with longer hours in summer and shorter hours in winter. However, access may be restricted due to events or festivals taking place within the church as it's still a functioning house of worship.
Cheapest Time To Go To Sao Paulo
Best Time to Visit Sao Paulo

| Expenses | Oct – Feb | Mar – June | Jul – Sep |
| --- | --- | --- | --- |
| Hostel | $16 | $13 | $13 |
| One Way Flight To Sao Paulo From New York | $308 | $372 | $282 |
| Private Hotel Room | $79 | $58 | $64 |
The beautiful city of Sao Paulo is always an exciting place to visit. But if you're looking to save a bit of money on accommodation prices and flights, then the best time for budget-minded travelers is from May through October.
This is considered the low season in Sao Paulo, so it's a great opportunity to explore the city without breaking the bank. You'll find lower prices on accommodation, flights, and activities during this period.
Additionally, these months offer pleasant temperatures ranging from 10-25°C with a low chance of rainfall. This makes it an ideal time for sightseeing as you won't have to worry about rain or intense heat.
The summers are a bit more expensive but prices are still reasonable and you can find great deals if you plan ahead. Just make sure to pack an umbrella as this is the time of year with the highest chance of rainfall.
Busiest Time To Visit Sao Paulo
Sao Paulo is one of the busiest cities in the world with its massive population and vibrant energy. Peak tourist season in Sao Paulo runs from December through March and is the busiest time to visit.
During this time, you'll be able to enjoy a lively atmosphere with lots of events and festivals as well as attractions that open late into the night. It's the summer, and the summer means parties and celebrations! You will be able to meet all kinds of other travelers as well as Brazilians enjoying their holidays.
However, this time of year can be more expensive than other times due to the demand for accommodation and flights. I've seen flights double around this time, so if your goal is just to experience city life then you may want to consider visiting during the low season instead.
Also, if crowds aren't your thing then I highly advise avoiding the Christmas/New Year period. This is a massive celebration in Brazil, and the streets are often packed with locals enjoying the festivities. If you want to experience this time of year, by all means, do – just be prepared for large crowds!
Weather in Sao Paulo
One of the most beautiful things about Sao Paulo is the weather. It truly is an all-year-round destination! Whether it's peak season or the shoulder season, you're almost guaranteed good weather.
The weather in Sao Paulo is hot and humid throughout the year, with temperatures averaging between 23-25 degrees Celsius. The rainy season in Sao Paulo runs from December to March, so if you're planning a trip during this time make sure to bring an umbrella! But even during the rainy season, you will still see quite a bit of sun!
The summer months of January and February are often the hottest, with temperatures occasionally reaching up to 32 degrees Celsius. In terms of clothing, light fabrics, and breathable materials are the way to go in Sao Paulo – both for comfort and protection from the sun.
In July and August, temperatures drop with milder days and cooler nights. This can be a great time for sightseeing as you won't have to battle the heat, and nightlife is still in full swing during these months. If you are a summer baby, then this time of year might be a little cold for you.
If that sounds like you, wait just a month or so longer and head to Sao Paulo in September or October. It's springtime and it's beautiful, with blooming flowers and slightly warmer temperatures. It's the perfect time to enjoy the outdoors and really explore all that Sao Paulo has to offer.
Festivals in Sao Paulo
Sao Paulo is a city that loves to celebrate! There are many festivals and events held throughout the year, from music and art festivals to food-focused celebrations. If there is one thing I know about Brazilians, it's that they know how to party!
The Carnival of Sao Paulo is the most popular event and takes place in February. I'm sure you've at least heard of the carnival in Rio De Janeiro or seen photos of the streets filled with people from all over the world coming together in celebration of Brazilian culture. Well, the carnival in Sao Paulo might not be as big or well known, but it's still a great experience to enjoy some of the traditional music and dancing.
Each May, Sao Paulo proudly honors the beauty and diversity of the LGBT community by hosting a spectacular Gay Pride Parade – one that's known as the largest in the world! Over 4 million individuals come together to celebrate with dazzling costumes, colorful flags, music, dance performances, and floats. It's a free event with plenty of smiles and fun guaranteed for all who attend. Don't miss out on this once-in-a-lifetime opportunity to experience true joyfulness.
Drawing inspiration from the Venice Biennale, Bienal de São Paulo is an internationally renowned art festival held every two years between September and December. Debuting in the 1950s, it has since become one of the most esteemed cultural events worldwide, where artists from all corners of the globe display their works at Ibirapuera Park's Oscar Niemeyer building.
International Film Festival of Sao Paulo
The International Film Festival of Sao Paulo is one of the most esteemed film festivals in Latin America, earning recognition from around the world. Every October and November, over 350 films including feature films, documentaries, short films, and movies are presented outdoors at more than 20 distinct venues throughout São Paulo. Don't miss this amazing opportunity to experience top-notch cinematic works!
For an entire 24-hour period in May, the city of São Paulo will be alive with endless activity! Virada Cultural is one of the world's largest street events and encourages a sense of togetherness throughout public spaces. There are over 2,000 performers using music, dance, and art to entertain crowds day and night – not to mention museums staying open until dawn! It's an amazing opportunity for all people who want to experience that unique energy in the air as they stroll through town.
When To Visit Sao Paulo – A Month By Month Breakdown
If you haven't already determined the ideal time to venture to Sao Paulo, this month-by-month breakdown is sure to make your decision much simpler. From here on out, it'll be easy peasy!
January
January brings some gloomy skies and humid hot air. This might be one of the worst months to visit Sao Paulo. Typically with only 2 days of sunshine and all the rush of the holidays over, everyone is done with all the fun and is ready to stay indoors.
February
February is a poppin' month in Sao Paulo because it's carnival time! You can expect to experience lots of festivities, music, dancing, and more. If you're into outdoor activities like taking walks in the parks or visiting museums and galleries – this is the month to do it as the rainy season is coming to an end.
While the carnival might be a great time for some, if you're looking for peace and quiet this may not be the best month to visit Sao Paulo. If you want to attend one of their most popular festivities, then go ahead! Otherwise, you could opt for a more relaxing month.
March
The weather in Sao Paulo starts to cool down and the humidity levels become bearable. Furthermore, March is one of the least expensive months to visit with some amazing flight deals available. It's also a great time to see all the city has to offer as there are lots of exciting events and activities happening.
April
As the weather in Sao Paulo continues to cool down, April is the perfect time for outdoor activities and sightseeing. The days are sunny but not too hot, making it a great time to explore all that this amazing city has to offer. I would highly recommend visiting during this time as you can have a more leisurely experience of the city and all its attractions on a budget.
May
From Virada Cultural and Gay Pride Parade to the International Film Festival, May is a great month to visit Sao Paulo. With an average of 17 days of sunshine It's also one of the busiest months with plenty of people out and about, so it's best to book tickets in advance if possible.
June
The weather in Sao Paulo during June turns to winter weather, but I personally wouldn't consider it cold. Hovering around the high 60's just a light jacket is all you need to keep warm. And if that's not enough, the city is filled with cozy cafes and restaurants. If you're looking for a warm climate with mild temperatures, then this is the perfect time to visit!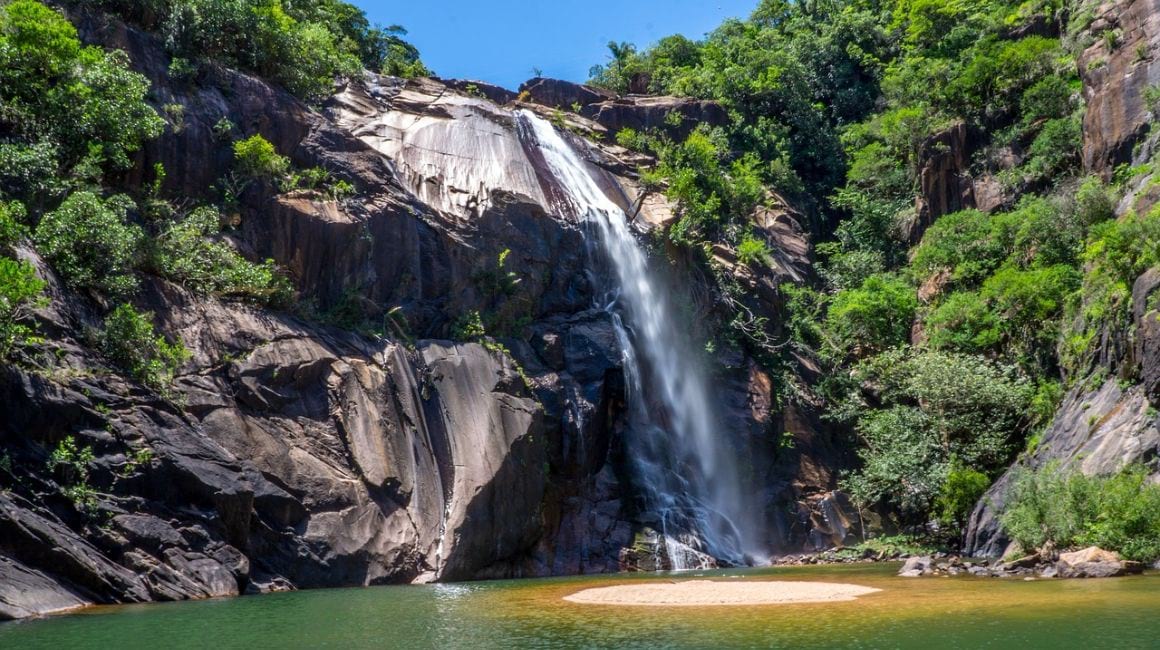 July
Sao Paulo in July is a great month for exploring. The weather is still quite mild and it's not too hot either. This is the month that many Brazilians take holiday and the schools let out, so expect lots of people out and about. I don't necessarily think it's the best time to visit if you're looking for a chill time, but it is a great month to check out all the city has to offer.
August
August is one of the busiest months in Sao Paulo with lots of tourist attractions and events taking place due to the cool weather. Averaging 65 F in temperature, a lot of people in the northern hemisphere are trying to escape the cold winter months and this is a perfect time for them to visit. Keep in mind prices tend to rise in August so plan ahead if you can.
September
The weather in Sao Paulo starts to get warmer as spring approaches, but it's still relatively pleasant with temperatures hovering around 70 F. With lots of events happening throughout the city, September makes for one of the best months for tourists to visit Sao Paulo.
October
As the days start to get hotter and more humid, October is a great time for outdoor activities. The summer season is right around the corner so this is your chance to explore before the summer holidays commence. Sao Paulo brings with it some of the city's best attractions like botanical gardens and beach parks that are perfect for sunbathing or enjoying a picnic during your stay.
November
November is a great month for those looking to escape the cold winter months and enjoy some sun in Sao Paulo. The days are perfect for sightseeing and outdoor activities, with temperatures averaging around 80 F. There are also lots of festivals taking place throughout the city including Festa de Sao Cristovao, a celebration that celebrates the culture of Sao Paulo.
December
December in Sao Paulo brings with it plenty of festivities and events to enjoy, making it a great time for those looking for some excitement during the winter months. With temperatures ranging from 22C to 30C, you can expect hot days mixed with cooler nights. This is the busiest month for tourism in Sao Paulo, so make sure to book your tickets and accommodation early to avoid disappointment.
The Future of the SIM Card is HERE!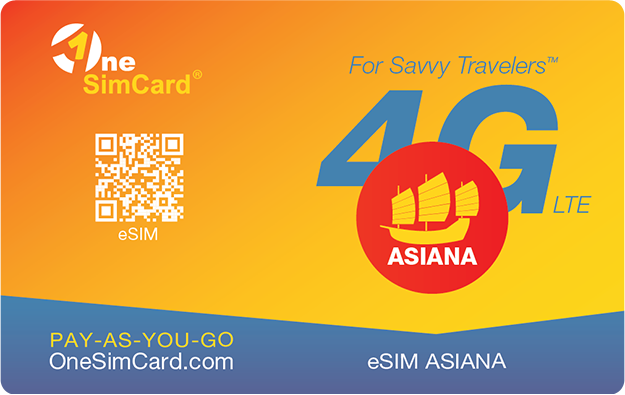 A new country, a new contract, a new piece of plastic – booooring. Instead, buy an eSIM!
An eSIM works just like an app: you buy it, you download it, and BOOM! You're connected. It's just that easy.
Is your phone eSIM ready? Read about how e-Sims work or click below to see one of the top eSIM providers on the market and ditch the plastic.
Buy an eSIM!
FAQ About The Best Time To Visit Sao Paulo
Don't Forget your Sao Paulo Travel Insurance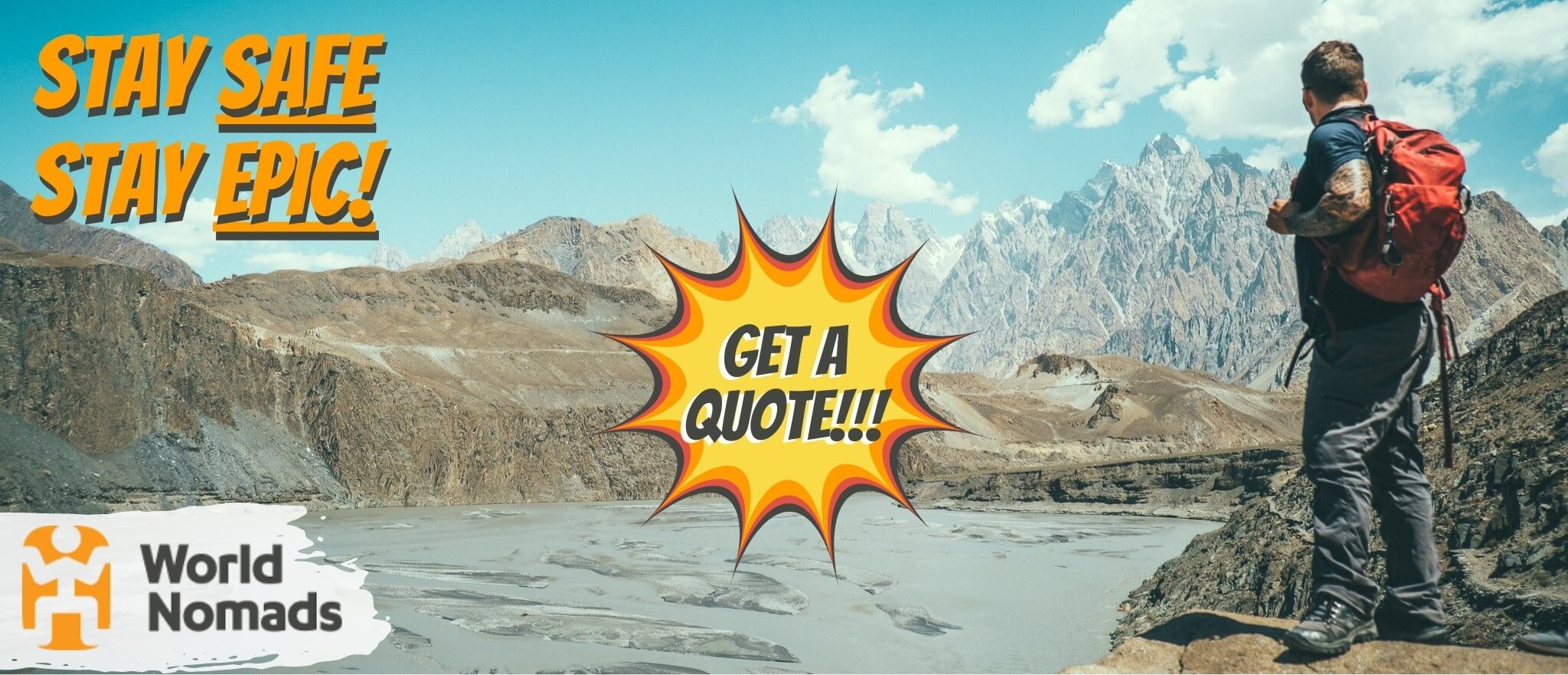 World Nomads' mission is to support and encourage travellers to explore their boundaries. They offer simple & flexible travel insurance, and safety advice to help you travel confidently.
They've been doing it since 2002 – protecting, connecting, and inspiring independent travellers just like you.
Get a quote below or read our in-depth review!
World Nomads provides travel insurance for travelers in over 100 countries. As an affiliate, we receive a fee when you get a quote from World Nomads using this link. We do not represent World Nomads. This is information only and not a recommendation to buy travel insurance.
Final Thoughts on The Best Time To Visit Sao Paulo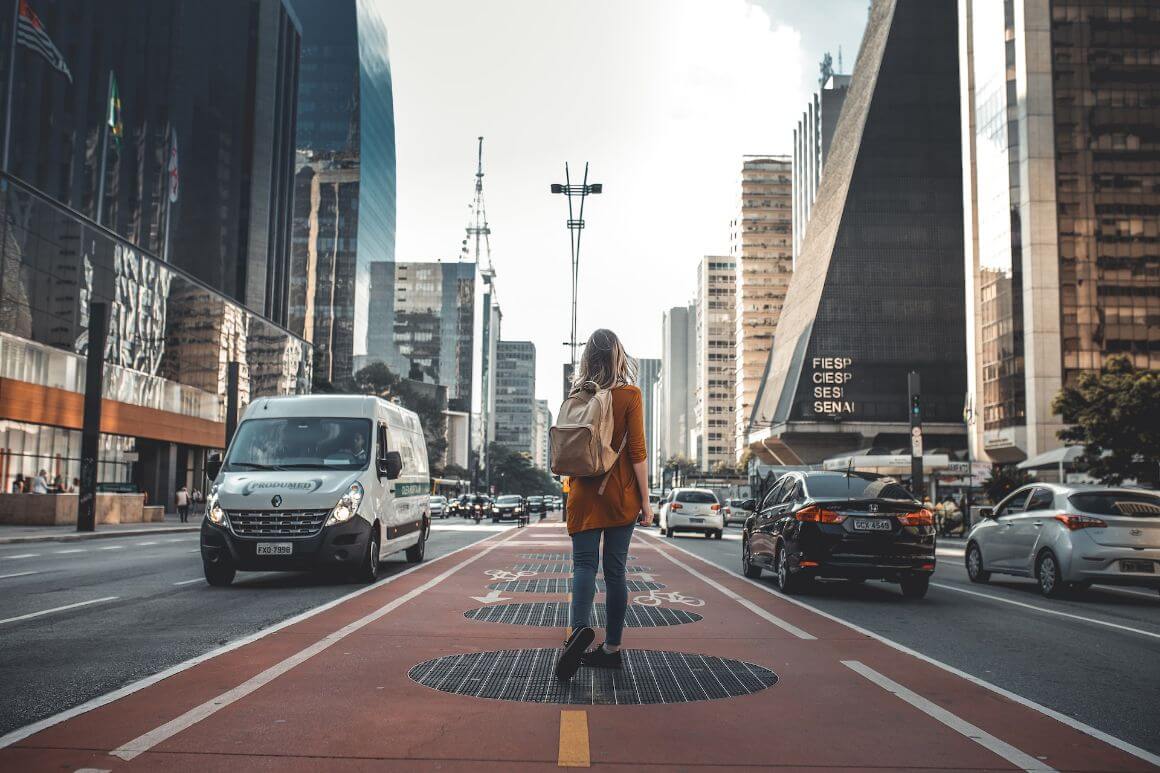 No matter when you visit Sao Paulo, you can expect an unforgettable experience full of culture, entertainment, and unique attractions. From the lively street festivals in summer to the beautiful botanical gardens in spring, there is something for everyone throughout the year.
In autumn, soak up some sun while exploring attractions like Ibirapuera Park and the Catavento Cultural Science Museum. And in winter, enjoy a festive atmosphere with Christmas markets and other unique celebrations.
Seriously, no matter what time of year you decide to visit Sao Paulo, you're going to have an incredible holiday!
---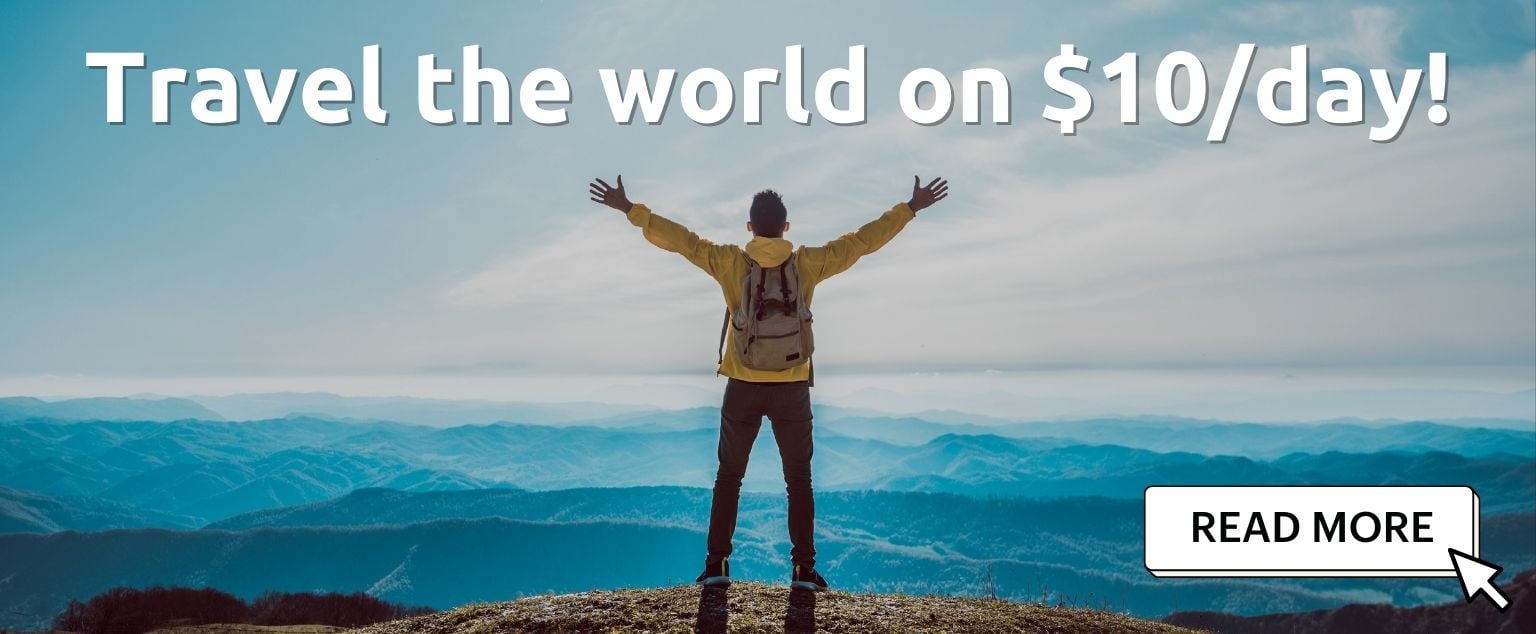 And for transparency's sake, please know that some of the links in our content are affiliate links. That means that if you book your accommodation, buy your gear, or sort your insurance through our link, we earn a small commission (at no extra cost to you). That said, we only link to the gear we trust and never recommend services we don't believe are up to scratch. Again, thank you!