Backpacking in Japan is a truly incredible experience, unfortunately, for many, it is simply a daydream as this is a country which is expensive to travel around. Luckily, there is a way to explore this amazing country on the cheap; teaching English in Japan…
This week, I've teamed up with Becky, an English teacher in Japan with five years experience, and Tyler, the operations manager for the world's leading Teaching English as a Foreign Language (TEFL) accreditation company.
The aim of the game is to teach you guys everything you need to know to teach English abroad. From getting the necessary qualifications you need to teach English as a second language to what it is like bouncing from country to country teaching freshfaced kids. Stick with us and soon you will be living a life of wanderlust –  that's the plan anyway…
A Quick Note Before We Dive In…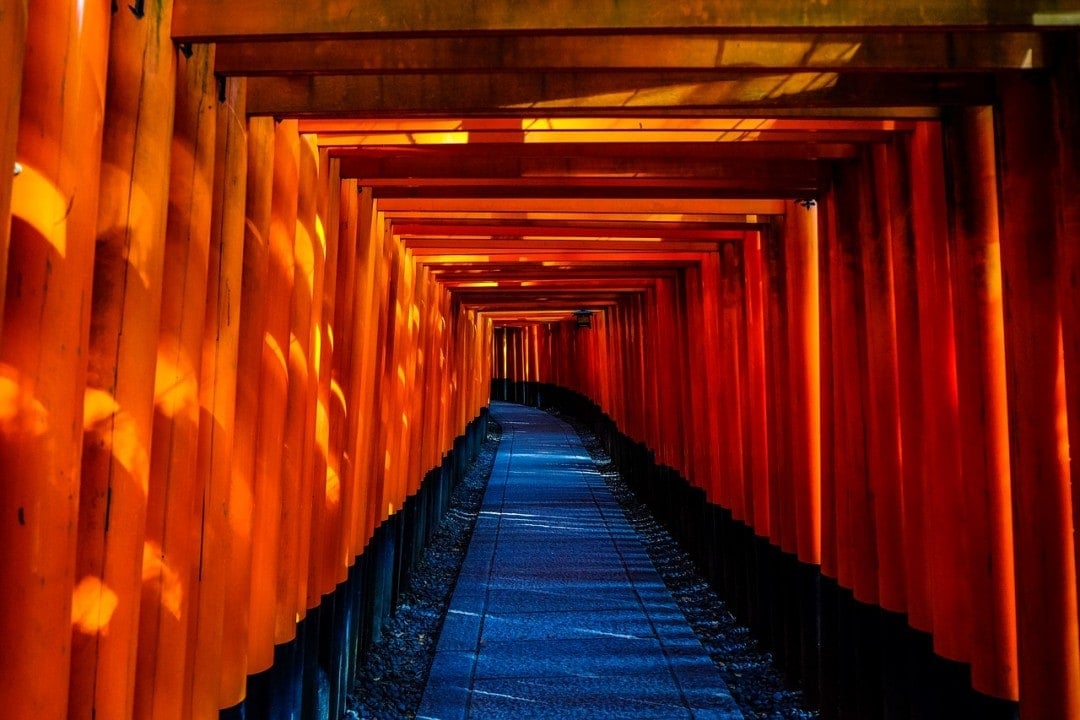 In the past, to teach English in Japan was a relatively simple affair – as long as you rocked up and you spoke English, you could often expect to get a job. These days, the Japanese education board are tightening things up and if you want to land a job you need to have the proper qualifications.
Teaching English in Japan offers a truly amazing experience to earn some cash and live in a country which is hard to explore on a budget but, unless you go armed with the right information, you can be in for a nasty surprise. Like anything, it's important to do your research, to read up on accounts of others who have taught English abroad and lived to tell the tale…
Teaching English in Japan – Becky's review
Firstly, let me introduce Becky; a globetrotting travel blogger with a love for teaching and over five years experience helping children in Japan. She also loves samurai swords…
1) Becky, you lived in Japan and taught English, can you tell us a bit about your experience?
I taught English in Japan for a little over 5.5 years, so I had countless fabulous experiences teaching all ages and levels. I taught at private international preschools, a public middle school, and at a major eikaiwa – a conversation school where people take lessons when they can. I also taught privately, but be careful that it doesn't conflict with your contract or students at your main workplace.
2) I found Japanese living costs to be high, is teaching English a good way around this?
If you land a full-time teaching job, then yes, you will be able to survive well enough with extra money to spare. However, you won't get rich teaching English in Japan and the cost of living is high. If you are looking to make/save money in Japan, your best bet would be to stay for just a year because, after your first year, you have to pay the incredibly expensive residential tax that is based on your income.
3) How easy is it to find work as an English teacher in Japan?
If you have an undergraduate degree and TEFL certification, you should have no problem finding a teaching job somewhere in Japan. If you are unhappy with your job and want a new one, you might have trouble finding a new one if you want to stay in the same area but of course, that depends on where you live and how open you are when it comes to what kind of job/students you want. Browsing the internet is a great way to get to grips with the kind of teaching jobs that are available in Japan.
4) What standard of living can an English teacher in Japan expect?
Japan's standard of living is high, and I'll have to go with two main things on this one. The first thing is super-duper cleanliness. The apartment that you will get will be spotless, just like the streets and everywhere else. The second thing, which is difficult depending on where you're originally from, is the lack of space. Japan's apartments, homes, hotel rooms, and any other living/dwelling spaces in general, are small. The quality is always good and things are (usually) very well maintained, but you'll find that Japan has a lot of savvy space-saving things/features.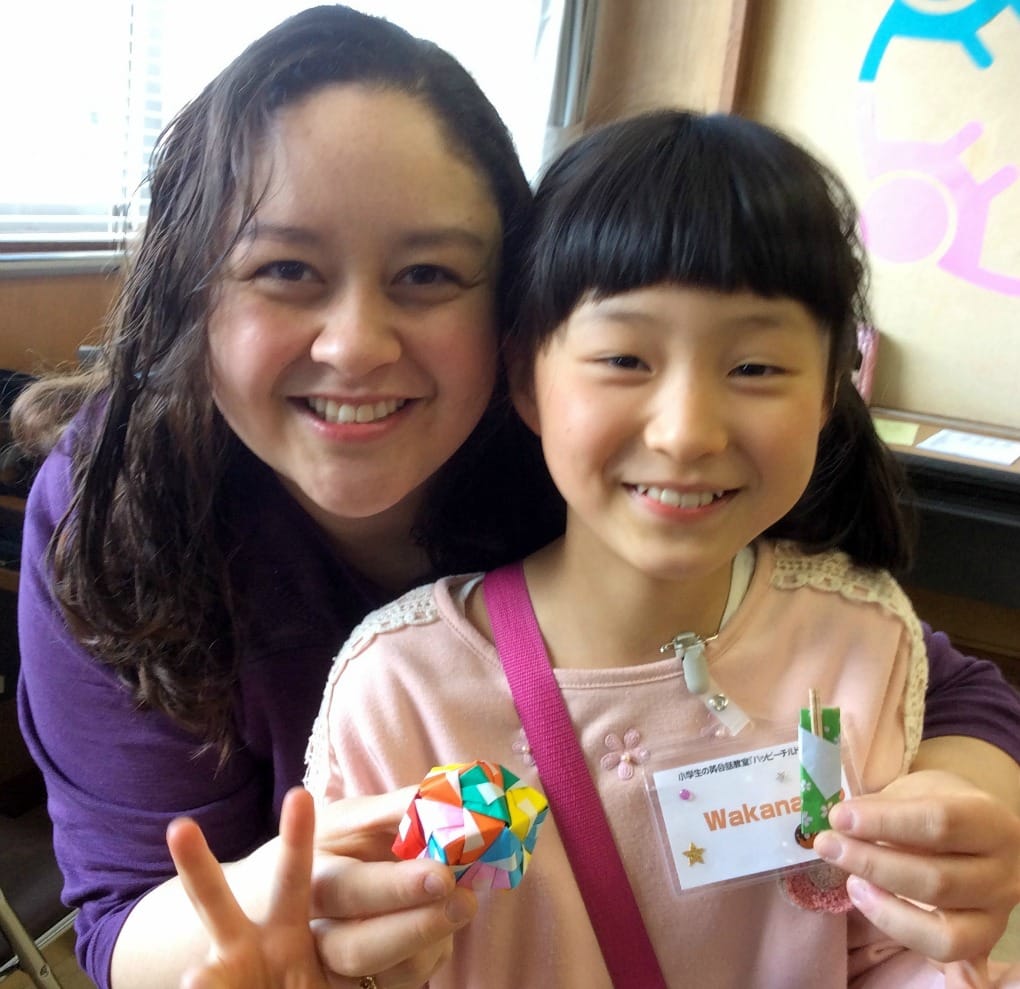 5) Did you mostly hang out with Japanese friends or other ex-pats?
I hung out with mostly Japanese people simply because there weren't that many other ex-pats in my area. I spent the most time with a woman who happened to be my assigned volunteer to help me with Japanese at the community center. We got to be really close, and I eventually started calling her Mama-san.
6) What do you miss most about being in Japan and teaching English?
Without question, the little kids! I adore children, but Japanese children are a different brand of sweet and adorable. In Japan, it's perfectly acceptable/okay to show affection to students, so teaching young children, especially preschoolers, on a regular basis will eventually result in hugs, cuddles, and even kisses.
7) What is your number one tip for backpackers who want to teach English in Japan?
Great question! I would definitely recommend trying to land a job in a city because Japan's fantastic train system reaches nearly every corner of Japan, and living in a city makes access to wherever you want to go, whether it's another city or in the countryside, much easier and more convenient. 😀 I lived in a medium-sized city called Kurashiki, which is a short train ride to Okayama, a major Shinkansen (bullet train) stop. Having a TEFL course really does make a massive difference and you are much more likely to get a job if you have one under your belt.
A big thanks to Becky, who blogs over at Trekking with Becky, for helping me understand exactly how English teaching in Japan works… OK team, so now we have the info – we have established that to teach English in Japan is a kick ass job, all we need now is to get some qualifications…

Unlock Our GREATEST Travel Secrets!
Sign up for our newsletter and get the best travel tips delivered right to your inbox.
What qualifications do I need to teach English in Japan?
Next up, meet Tyler, head honcho over at MyTefl – one of the world's leading TEFL organisations. Tyler is a bonafide adventurer and spends much of his time bouncing around the globe, luckily for me, he also knows a hell of a lot about the ins and outs of teaching english as a second language… Read on to find out all about online TEFL courses and to get a 50% discount on your own TEFL course!
1. So what exactly is a TEFL course and why is it a good investment for travellers?
Firstly, the TEFL course trains you to effectively teach English in various settings and to all types of students. Many people focus on the pot of gold at the end of the process (travel and employment) but in doing everything to get there, they completely forget about the first day on the job. It's daunting! When you step into a classroom with 10 eager students excited to meet their new teacher and do some learning, you realise this has the potential to be a deep and fulfilling experience.
You also realise simply reading aloud from the book and having students repeat is terribly boring after 2 minutes, and the few other activities you thought were decent are not going to cut it! I have seen many new teachers sweating, and looking a bit wide eyed during their first few classes.
The TEFL minimizes that. You learn about all the little details that typically takes a couple years to pick up via experience alone. You learn about language development, managing classrooms, maximizing resources available, how to plan sequences of lesson, how to structure each individual class, how to present new concepts and vocabulary, how to design and implement effective testing systems….
Teaching English abroad remains the most reliable, and consistent way to earn money while traveling. Being TEFL certified puts you ahead of applicants without certification and lets employers know you are serious. On the practical side, it's under $300. In Asia, hourly rates start at about $15 and go to over $40. You'd pay off the investment in under 20 hours. That's an amazing return in my opinion.
2. Can you really SAVE money whilst working as an English teacher abroad?
100%, although the savings potential will depend on the destination and obviously lifestyle.
I love using Taiwan as an example because I know it quite well, and it is a country that has a lot to offer travellers. A new teacher earns about $2,000 USD per month teaching 26 hours per week. Rent for a modern furnished apartment in a high rise? $350 (Taipei being the exception) per month. A meal of lu rou fan (delicious braised pork on rice) with some stir-fried veggies on the side and tea? $2. Freshly squeezed fruit juice? $1 – $1.50. You can start to imagine the savings potential here.
Now, if you're the type who needs some champagne, oysters and luxury shopping every week, then likely you won't save a penny and will run up the old credit card. If you're living a regular middle class lifestyle, you will save. If you're frugal, then you will REALLY save.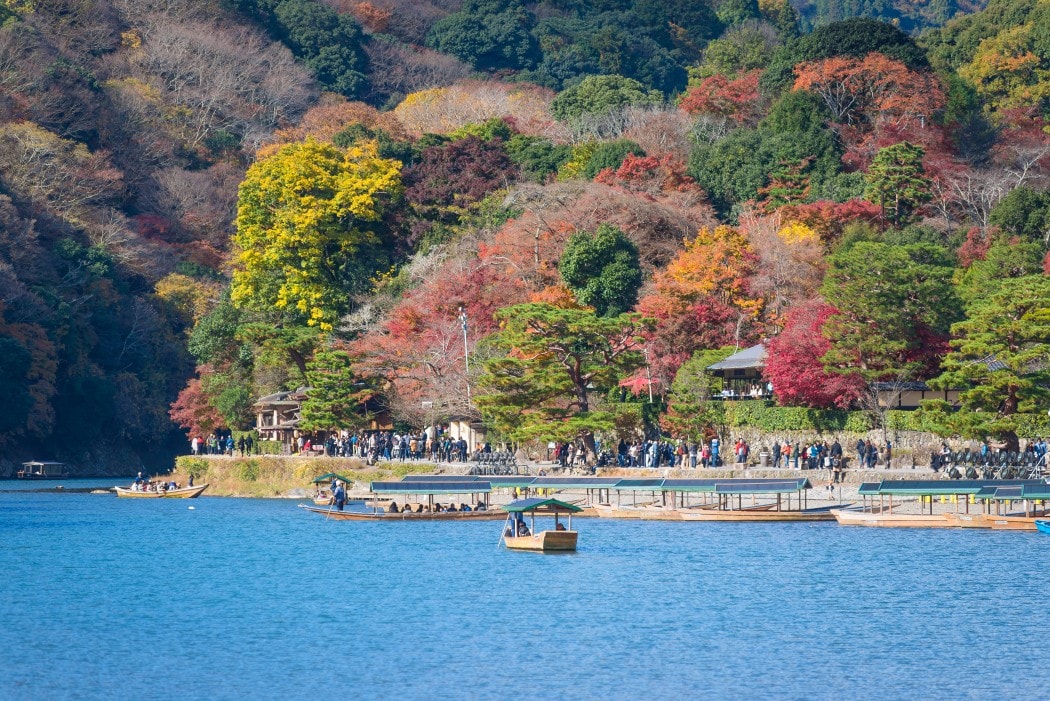 3. Why is MyTEFL superior to CELTA and other TEFL qualifications?
What a tough question! I have to state one thing before moving forward. It would be unethical of me to comment directly on other TEFL providers' courses. So I'm going to focus on the positives and drawbacks of the CELTA compared to regular TEFLs, and then on what makes myTEFL an amazing choice over other providers in general.
So the CELTA is a great course. There is no denying that. It is intensive, it asks a lot from enrollees, and provides plenty of feedback. There is an online CELTA these days as well that somehow manages to combine 6 hours of observed teaching into the package. The CELTA has a strong branding and marketing effort behind it, which makes it recognizable and an often discussed qualification.
That being said the biggest drawbacks are the price and time commitment. It is bloody expensive ($1,600 when I last checked for the course alone), it will require you to commit full time if you want to finish it within a couple of months. This means no work, no other school which is a pretty big investment to add on top of the fees.
Now the investment isn't necessarily a bad thing if you know you are going to love teaching, and pursue it for many years to come. However many people choose to teach for only 1 to 3 years. Or, some people start to teach and quickly realise it isn't for them, and walk away after 4 months. When you combine $1,600 along with the time that was lost on other activities, that is a huge investment to walk away from. A poor investment really. If you spent $300 on a "regular" TEFL and walked away, or taught for a year or two only, you made a financially sound decision.
The salary between a CELTA or TEFL holder is no different. They are usually classed the same. In Asia and Latin America very few schools even distinguish between a TEFL and a CELTA. Keep in mind experience tends to trump all in this industry.
So $300 to get the same salary, complete it at your own pace, and be able to plan it around your life rather than vice versa makes the TEFL the better choice for new teachers in my opinion.
4. What makes MyTEFL a smart choice?
With regards to the course itself I can say that is probably one of the most practical ones out there. It was originally developed in house to be used in training schools. It covers the basics that a teacher absolutely must know to get classes started on the right foot. Period.
Personally, I think our job placements are what truly make us stand head and shoulders above the crowd. For seasoned travelers this might not seem like an important feature, but for most people the idea of moving overseas to a new country that speaks a completely different language, signing a market value contract with a reputable employer, ensuring all the correct visas and paperwork is organized, finding an apartment, and having everything sorted out before ever leaving home is a godsend. We probably take away about 80% of the work so TEFLers can focus on completing their training, getting ready for their travels, and spending their last couple months with their friends and families before adventuring out. A guaranteed salary and job upon arrival are great things…

Our GREATEST Travel Secrets…
Pop your email here & get the original Broke Backpacker Bible for FREE.
Get your TEFL course sorted today!
I've written an entire guide on online TEFL courses and have teamed up with MyTefl to provide my readers, that's you, with a kick ass discount of 50%…. Simply head to the MyTEFL website and pop in the code PACK50.
If you want to find out more about teaching English make sure to check out Joe's Guide To Teaching English In China and the collection of my friends' personal experiences teaching English in different countries.
Teaching English Online in Japan
Teaching English in a classroom not your thing? Do you want to supplement your classroom teaching by applying your skills in a different venue? Teaching English online is a great way to earn a consistent online income—from anywhere in the world with a good internet connection. Japan has plenty of fast internet indeed!
Depending on your qualifications (or your motivation to obtain qualifications like a TEFL certificate) you can teach English remotely from your laptop, save some cash for your next adventure, and make a positive impact on the world by improving another person's language skills! It's a win-win!
Learn what it's like to be a VIPKID teacher, a top company in the field of online English learning.
Get Travel Insurance Before Going to Teach in Japan
Backpackers heading to Japan – remember, traveling without insurance would be risky so do consider getting good backpacker insurance sorted before you head off on an adventure.
I have been using World Nomads for some time now and made a few claims over the years. They're easy to use, professional and relatively affordable. They may also let you buy or extend a policy once you've started your trip and are already abroad which is super handy.If there's one insurance company I trust, it's World Nomads. To find out why I use World Nomads, check out my World Nomads Insurance review.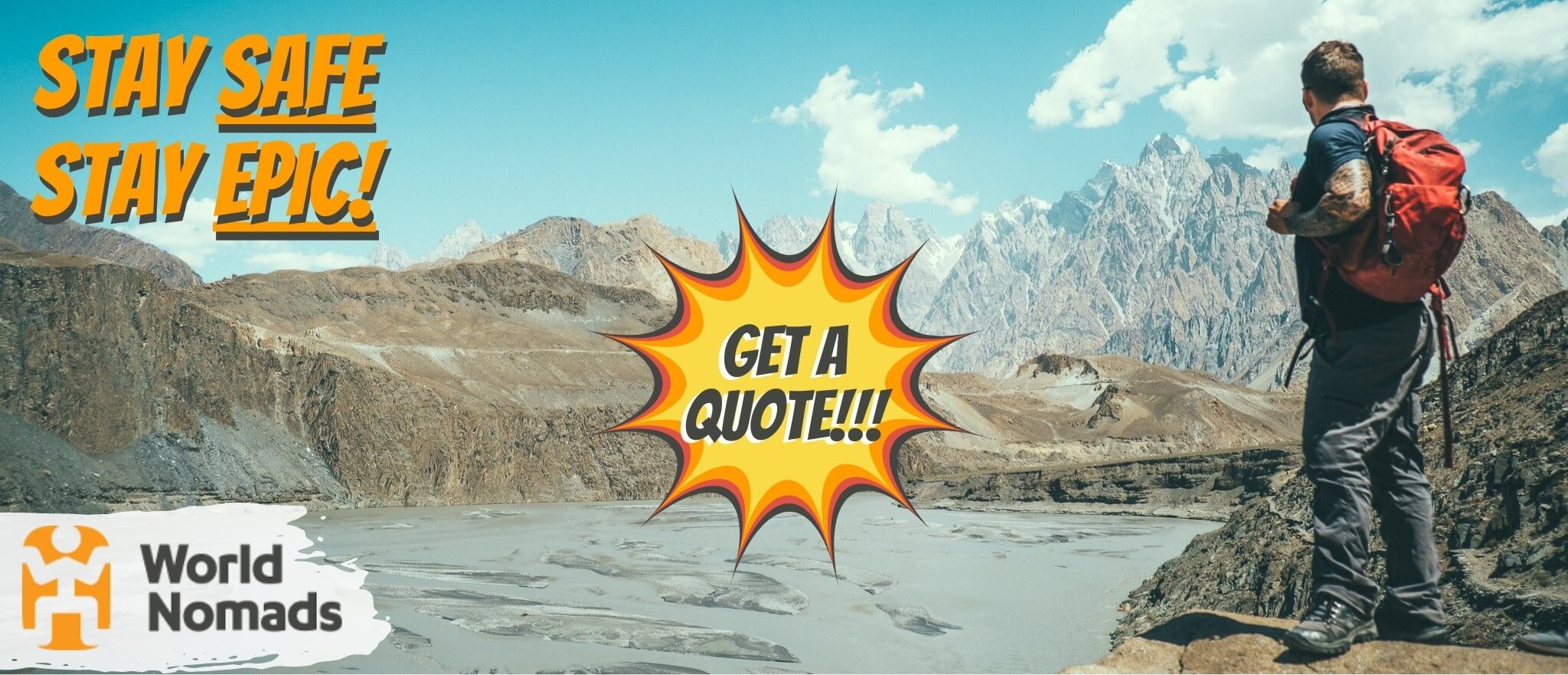 World Nomads' mission is to support and encourage travellers to explore their boundaries. They offer simple & flexible travel insurance, and safety advice to help you travel confidently.
They've been doing it since 2002 – protecting, connecting, and inspiring independent travellers just like you.
Get a quote below or read our in-depth review!
World Nomads provides travel insurance for travelers in over 100 countries. As an affiliate, we receive a fee when you get a quote from World Nomads using this link. We do not represent World Nomads. This is information only and not a recommendation to buy travel insurance.
---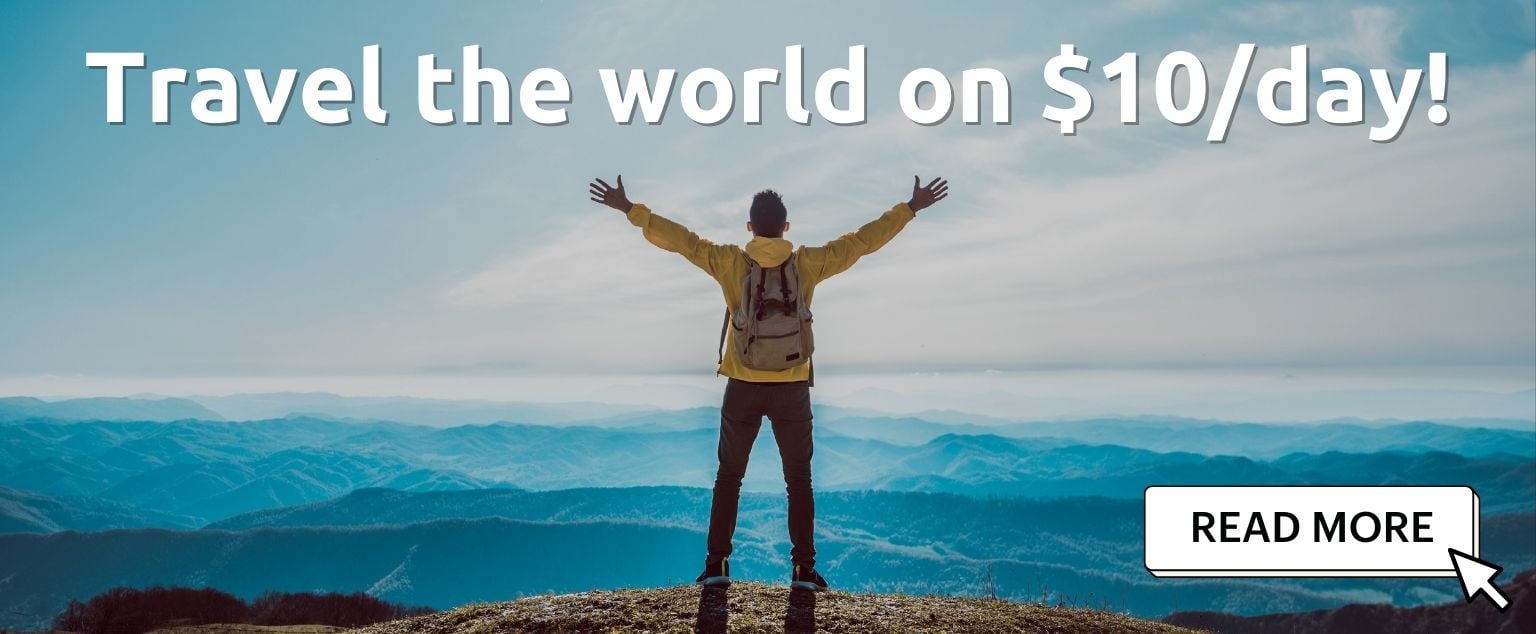 And for transparency's sake, please know that some of the links in our content are affiliate links. That means that if you book your accommodation, buy your gear, or sort your insurance through our link, we earn a small commission (at no extra cost to you). That said, we only link to the gear we trust and never recommend services we don't believe are up to scratch. Again, thank you!