Pack your shades and slip into your comfiest walking shoes; it's time to check out the best-kept secret in Florida! Imagine a place with warm Floridian sun, close proximity to the world-class theme parks of Orlando, but without the crowds – that's Kissimmee for ya!
Although many use Kissimmee as a cheaper option to Orlando, it is a fantastic destination in its own right. With close proximity to the Everglades, as well as being a hotspot for airboat expeditions, fishing, and golf, you'll find there are many fun things to do in Kissimmee for just about every traveler.
The city also has a fascinating history. You can see well-preserved remnants of the first indigenous residents of Florida, The Jororo Tribe, as well as learn about Medieval Florida times. Old Town Kissimmee is packed full of history and charm, as well as boutique shops, delicious restaurants, and entertainment.
No matter who you are, or what brings you to Florida, a trip to Kissimmee should not escape your itinerary. If you're wondering what to do in Kissimmee, then check out these top attractions!

Unlock Our GREATEST Travel Secrets!
Sign up for our newsletter and get the best travel tips delivered right to your inbox.
The Top Things to Do in Kissimmee
Backpacking the USA and you're short on time? Don't worry, I've got your back! Here are five Kissimmee attractions that you really can't afford to miss, especially if you want to experience the very best of the city.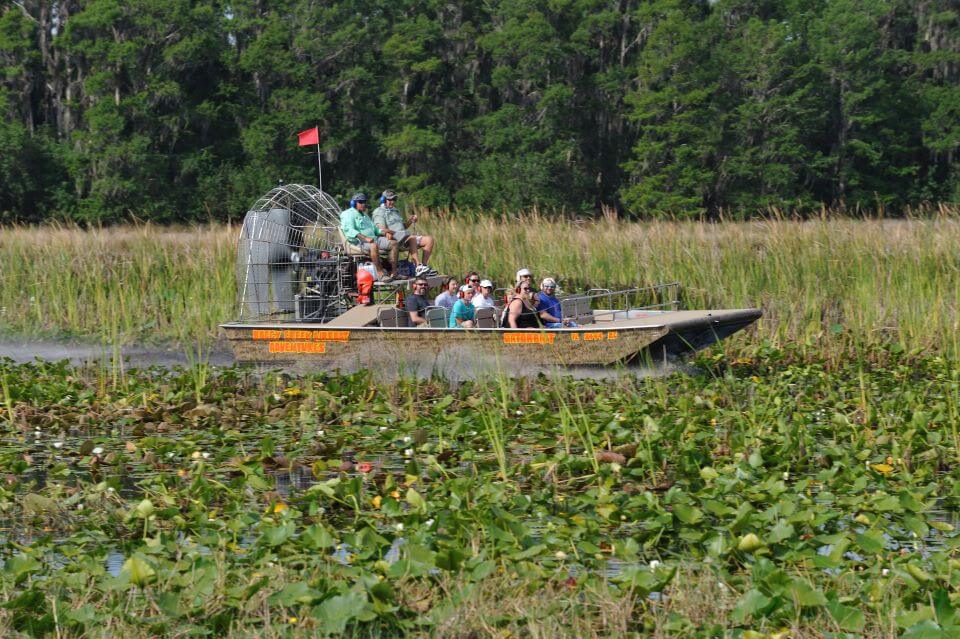 Let's start with one of the most Floridan activities ever! There's nothing quite like the Everglades to make you feel like you're in the middle of nowhere, and that's exactly what you can experience with this Airboat expedition. Best of all, this activity lies less than 30 minutes from downtown Kissimmee.
This family-friendly adventure takes you across the Floridan backwaters. Relax and enjoy the commentary while an experienced U.S Coast Guard Captain expertly navigates the boat. You'll even spot various wildlife in their natural habitat.
Ear protection and flotation vests are provided so you'll be in a safe environment the whole time.
Keep your eyes peeled for the Gem Mining Station where you can buy buckets full of native Floridan treasures.
Entrance fee: $35
Hours: Dependent on tour
Address: 2001 E Southport Rd, Kissimmee, FL 34746, USA
2. Check Out the Monument of States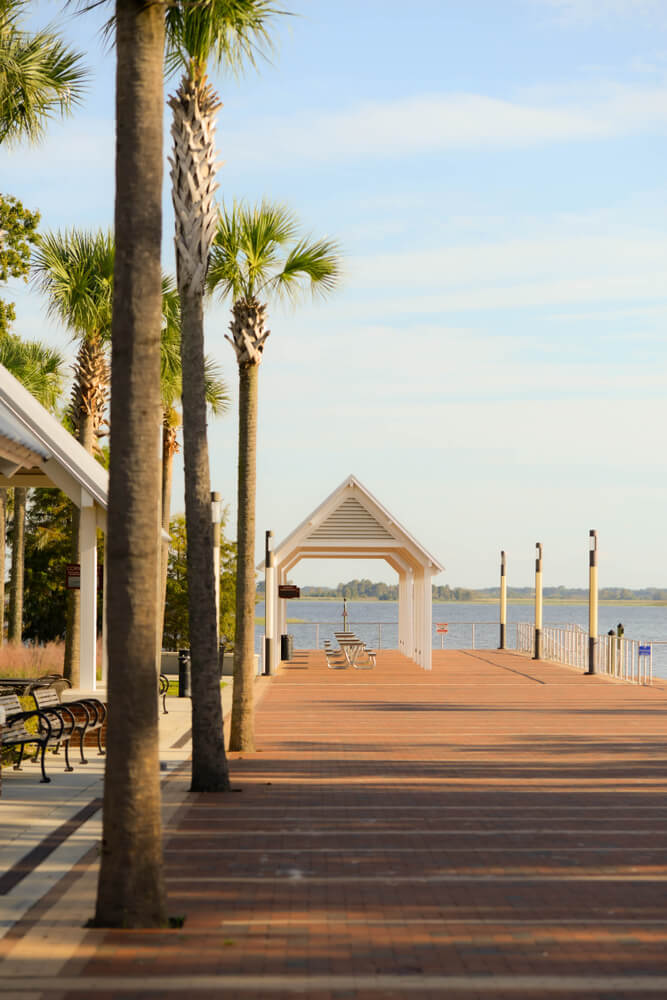 Are you looking for the most popular attractions in Kissimmee? Then be sure to check out Kissimmee Lakefront Park, home to the eye-catching Monument of States.
This striking monument has quite a sober past since it was erected as a symbol of national unity following the attack on Pearl Harbor.
What makes this 50-foot monument special is that it consists of rocks sent by each U.S state, each labeled by the sender. Look closely and you'll see that some rocks were even sent by other countries. The tower's mismatched fossils only add to its kitschy look.
Additionally, Lakefront Park has picnic areas, splash zone, and just about everything you need for a fun Sunday afternoon with the family!
Entrance fee: Free
Hours: Open 24 hours
Address: 300 E Monument Ave, Kissimmee, FL 34741, USA
3. Hit Walt Disney World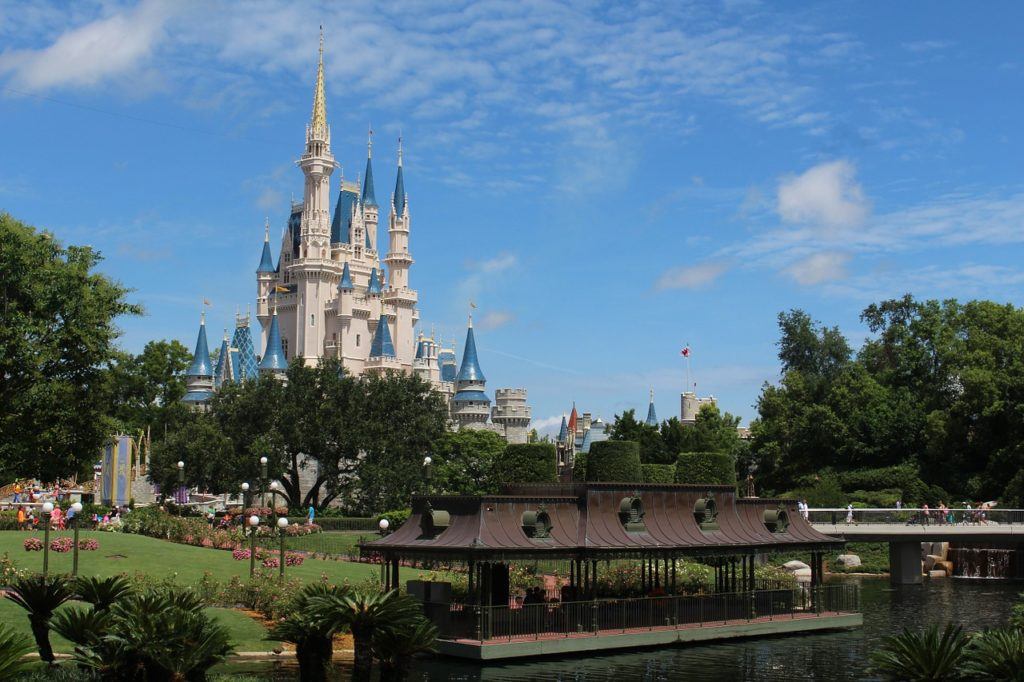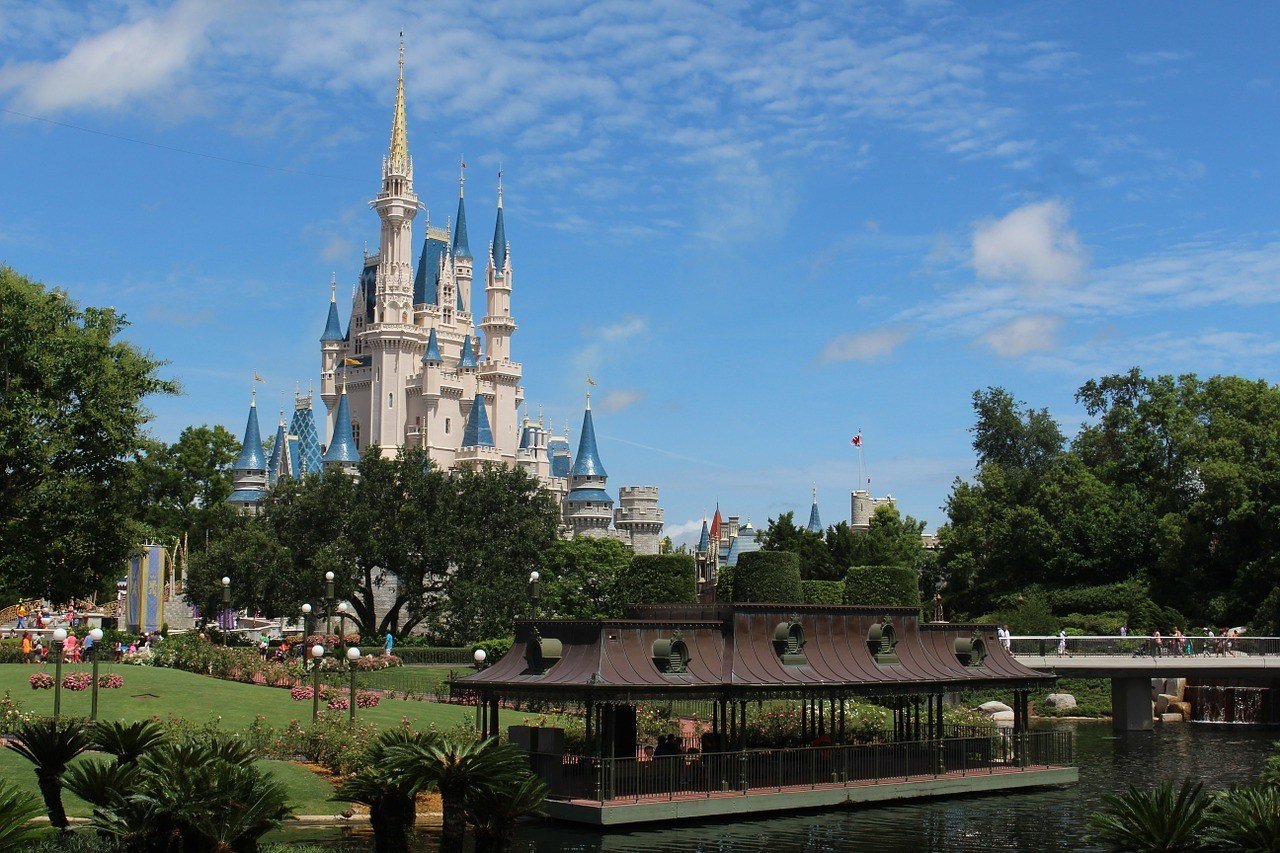 Well, here's a place that needs exactly zero introduction! Disney World is possible the top place to visit in Orlando, or in fact the USA, for families. There's no doubt that kids and adults alike will be enthralled by Disney World's four theme parks, sprawling gardens, and abundance of food options.
Be sure to allocate yourself enough time to visit Epcot Park which features a staggering assortment of displays from 11 countries. Fans of exciting rides will certainly find their joy at Hollywood Studios, which houses some of the country's most popular rides.
A word to the wise though: This is easily the busiest place in Florida and yes, it's crowded virtually all year long. Therefore, I would totally recommend that you take advantage of Disney's Lighting Lane service through the Disney Genie app to bypass the standby line.
Entrance fee: $109 (adult), $104 (child)
Hours: Open 24 hours
Address: 1375 E Buena Vista Dr, Orlando, FL, USA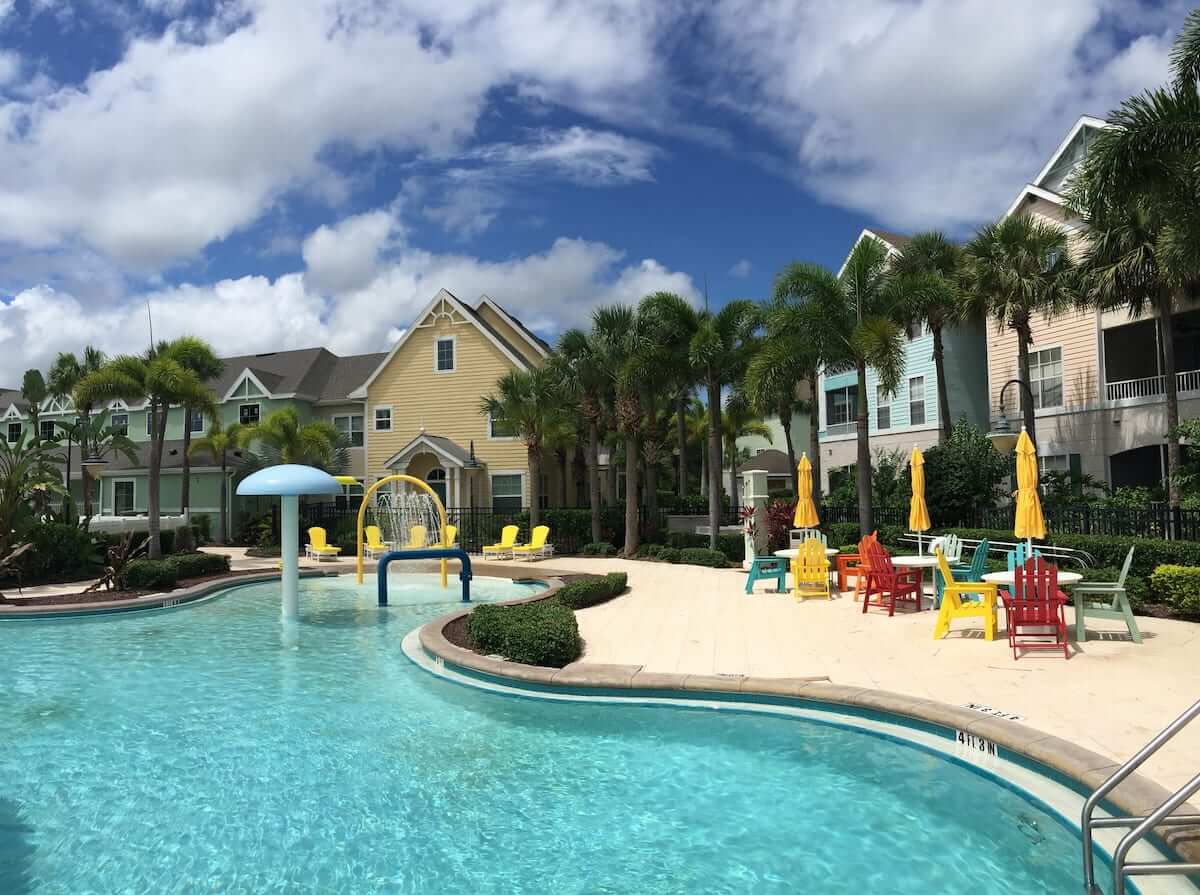 Kissimmee is a much more relaxed and chilled-out city compared to Orlando, and the best place to experience that is by the waterfront. In this charming lakefront condo, you'll get to kick back and relax with your family or friends and let all your stresses leave your body.
With two bedrooms to comfortably sleep 6 guests, this condo also provides two sofa beds in the living room for a couple of additional friends.
More importantly, you'll be super close to some of the best activities in Kissimmee such as Legoland and Fantasy Surf Indoor Waves. After exploring the area, return to the condo to cool off in the shared outdoor swimming pool. There's even a shared hot tub for soothing your muscles after all that sightseeing.
Some of Kissimmee's best eateries lie within driving distance, but if you don't feel like going out, you can always rustle up a quick meal in the well-equipped kitchen.
Entrance fee: $103
Hours: Check-in between 3 p.m. and 12 a.m., Checkout at 11 a.m.
Address: Kissimmee, Florida, United States
5. Relax by Lake Tohopekaliga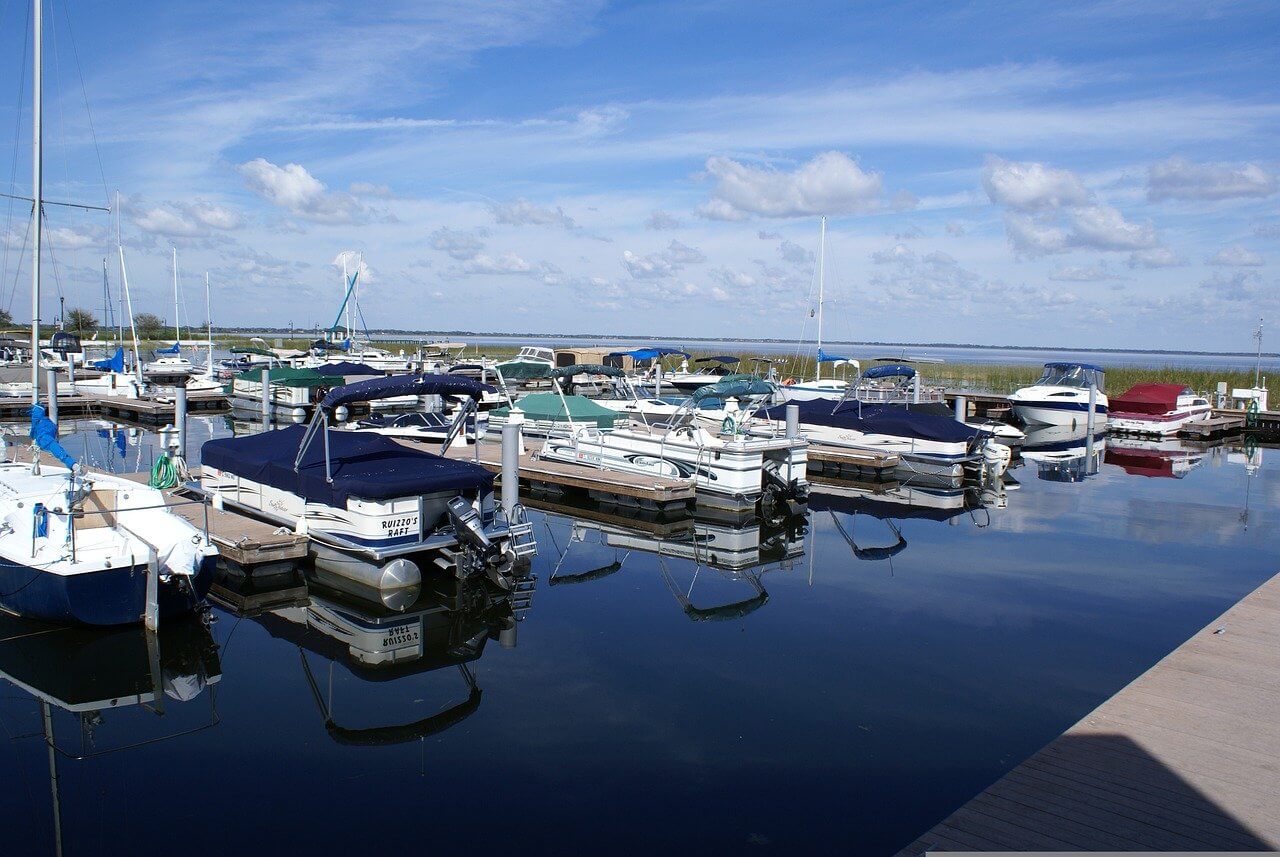 Speaking of lakefront spots (yes, Kissimmee has an abundance of those!), be sure to check out Lake Tohopekaliga as well. And if you're not able to properly pronounce the name, fret not: locals simply refer to it as Lake Toho!
Bordered by South Port and Kissimmee Lakefront Park, Lake Toho got its name from an inspiring Seminole Indian phrase that basically means "we shall gather here together"- which is exactly what the locals do on the weekend!
This massive lake is especially coveted for its picturesque walking trail that spans around the northern shore. With plenty of bass fishing opportunities, Lake Toho also offers the ideal setting for spotting different types of wildlife.
If you're traveling with kids, they'll no doubt appreciate a visit to the on-site miniature lighthouse.
Entrance fee: Free
Hours: 24 hours
Address: Lake Tohopekaliga, Florida, USA
6. Take to The Skies at Stallion 51
Wondering what to do in Kissimmee on a gorgeous summer's day? Well, how about you take to the skies? And yes, I do mean that literally!
When the weather conditions are right, you can fly in a Mustang plane with Stallion 51. Aviation enthusiasts can even help pilot the plane. Talk about one heck of a memorable activity, right?
Now if you would rather keep your feet planted on the ground, you can always catch an air show during which the planes are guided through an aerobatic routine.
Quick heads-up: depending on your plane of choice and the flight duration, this activity can get a bit pricey. If you can afford to splurge though, trust me when I say nothing quite matches the thrill of riding in a vintage plane.
Entrance fee: Dependent on flight
Hours: 8 a.m. to 5 p.m. (Monday to Friday)
Address: 3951 Merlin Dr, Kissimmee, FL 34741, USA
Small Pack Problems? 😉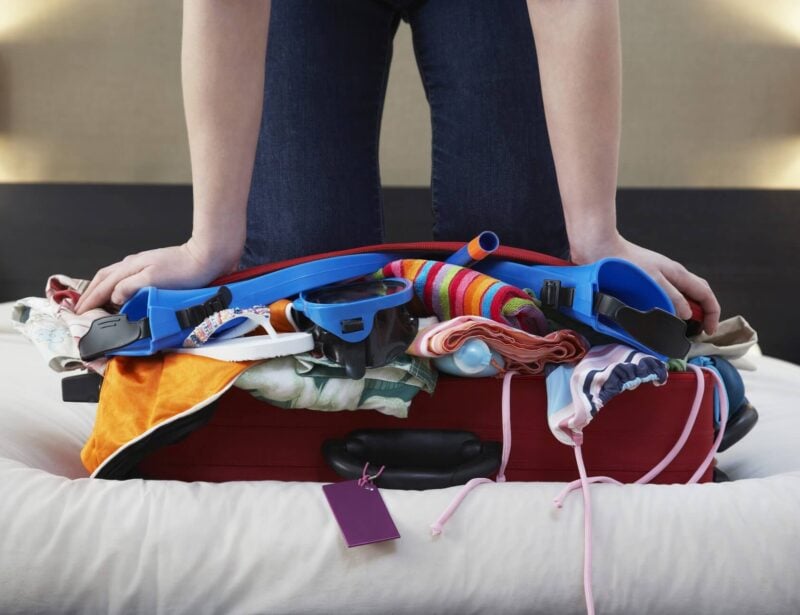 My missus travels with all her clothes in ziplock bags: don't be like my missus. UP YOUR PACKING GAME!
Packing cubes for the globetrotters and compression sacks for the real adventurers – these babies are a traveller's best kept secret. They organise yo' packing and minimise its volume too so you can pack MORE.
Or, y'know… you can stick to ziplock bags.
View Our Fave Cubes
Or Check Out the Sacks!
7. Stroll Through the Old Town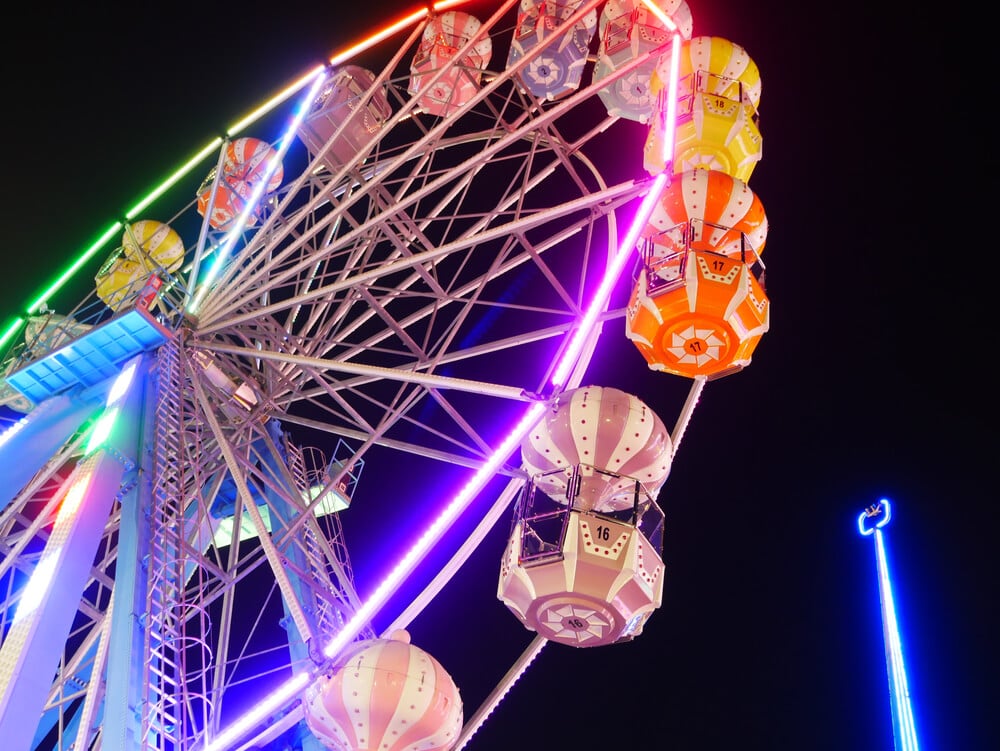 There's nothing quite like a stroll through Old Town Kissimmee to really soak up that delightfully eclectic vibe that permeates the city!
Fair warning though: don't go there expecting a typical 'Old Town' as such. Kissimmee's Old Town is basically a modern entertainment district that's brimming with restaurants, bars, and even an amusement park.
Its establishments do sport vintage-like accents though which is probably how it got its name!
Unless you've got a fear of heights, I can totally recommend a ride on the Ferris Wheel for awe-inspiring views of both Kissimmee and nearby Orlando.
Along with regular car shows, Old Town Kissimmee regularly hosts events such as outdoor concerts and karaoke evenings so there'll be plenty to keep you entertained!
Entrance fee: Free
Hours: 10 a.m. to 11 p.m.
Address: 5770 W Irlo Bronson Memorial Hwy, Kissimmee, FL 34746, USA
One of the best things to do in Kissimmee off the beaten path, this activity provides an immersive experience into the everyday life of the Jororo tribe.
Not only will you get to step back in time as you learn more about how tribal families survived in the headwaters half a century ago, but you'll also walk through a perfect replica of the Jororo Village.
Don't miss a visit to the village's museum where you can admire meticulously preserved artifacts. See how the tribe used to build huts, create tools, and cook – all the while listening to anecdotes related to the Jororo tribe culture.
Visitors will also be privy to several Big Mountain traditions that were passed on by previous generations.
Entrance fee: $22
Hours: Various time slots from 10 a.m. to 4 p.m.
Address: 2001 E Southport Rd, Kissimmee, FL 34746, USA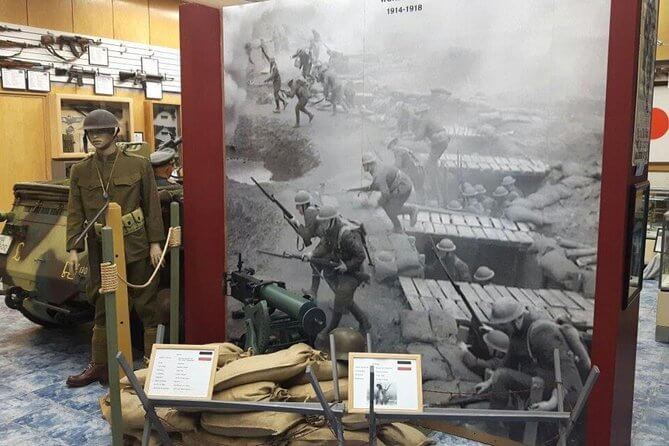 Whether you're a history buff or simply want to pay homage to America's forces, you really can't go wrong with a visit to the Museum of Military History.
Mosey around the place and learn about the U.S military while feasting your eyes on fascinating exhibits as well as artifacts relevant to various events. Among the displays are pictures, vehicles, original uniforms, letters, verbal and written accounts, and so much more!
You'll also be able to get up close and personal with artilleries and tanks.
I do have to point out that this place can get pretty packed in peak season. As such, you may wish to consider getting a skip-the-line ticket to avoid waiting outside for ages.
Entrance fee: $12.31 (free for active military)
Hours: 10 a.m. to 6 p.m. (Tuesday to Sunday)
Address: 5210 W Irlo Bronson Memorial Hwy, Kissimmee, FL 34746, USA
10. Have Fun at Universal Studios
You didn't think I'd be skipping this one, did you? After all, Universal Studios is one of the top things to do in Orlando, so should also be added to this list of best things to do in Kissimmee!
And do you want to know the great news? This venue lies a mere 25 minutes from Kissimmee.
Themed around movies and TV shows, this exceptionally popular attraction features a host of live performances, rides, and endless opportunities for fun! Don't skip Volcano Bay which is bursting with aquatic activities.
Sprinkle in some Harry Potter magic and you've got yourself a winning combo that's bound to please both parents and kids.
I'm sure I don't have to tell you that this venue gets insanely crowded in summer, so head there early if visiting then.
Entrance fee: $116.08 (adults), $110.76 (children 3-9)
Hours: 8 a.m. to 2 a.m. (Wednesday to Thursday), 8 a.m. to 12 a.m. (Monday and Tuesday)
Address: 6000 Universal Blvd, Orlando, FL 32819, USA
Is This the Best Daypack EVER???
11. Enjoy a Road Trip to West Palm Beach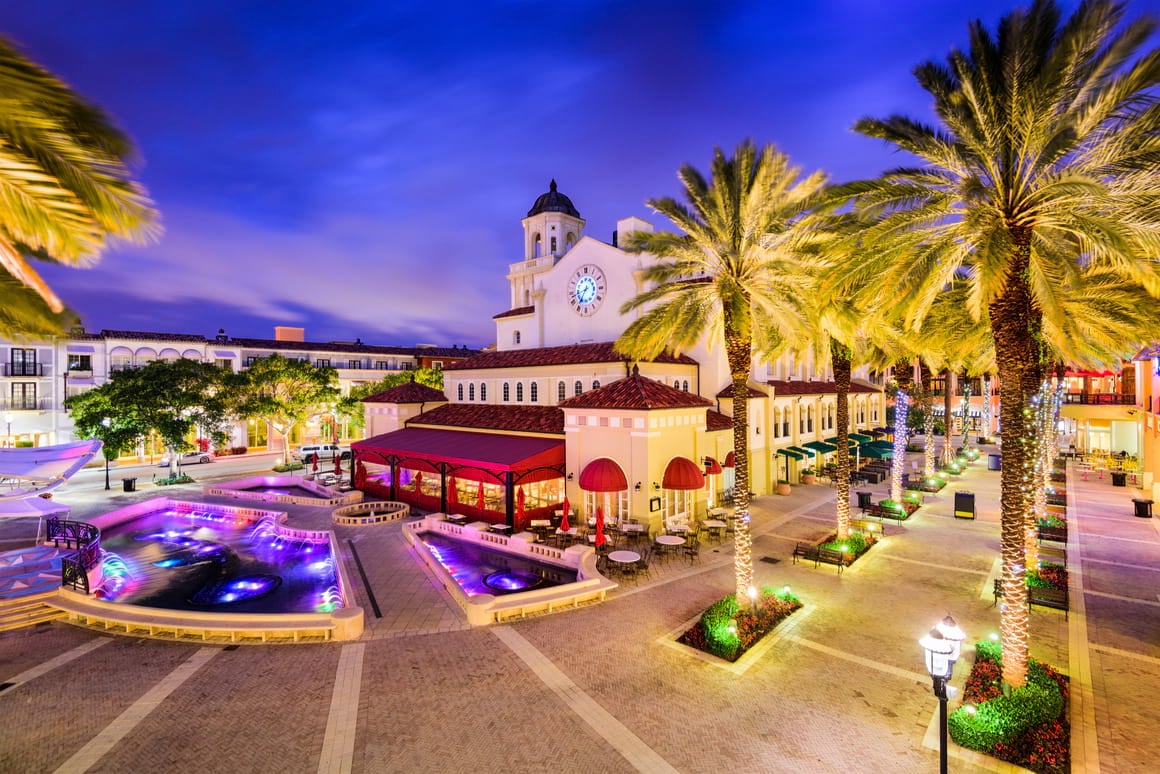 Okay, how can you visit Kissimmee without hopping over to West Palm Beach? This glitzy destination lies just over two hours from Kissimmee but if you ask me, it's well worth the drive!
Whether you're going shopping or simply want to soak up those iconic sights, West Palm Beach's got plenty to keep you entertained for the day.
Scuba divers absolutely have it made thanks to the crystalline waters while foodies will no doubt enjoy munching their way through the city's diverse cuisine.
Contrary to popular belief, you don't need to be loaded to have a good time in the city! Don't hesitate to check out free venues like the Lake Trail, the Green Market, and the Grassy Waters Preserve.
Entrance fee: free
Hours: 24 hours
Address: City of West Palm Beach, 401 Clematis St. West Palm Beach, FL 33401, USA
Fan of Disneyworld and Universal Studios? Well, how about admiring these legendary venues from a helicopter as they twinkle merrily under the night sky?
The ideal activity for travelers looking for adventurous things to do in Kissimmee, this helicopter experience offers awe-inspiring views of both Orlando and Kissimmee from above.
Believe me when I say it's quite a sight to behold as the sparkling city skyline stretches for miles in front of you!
The pilot will point out various points of interest, including the theme parks and the Orlando Eye. To take things up a notch, you can even opt for the Fireworks Evening Flight.
In addition to Orlando's parks, the helicopter will take you past Kissimmee's Fun Spot America and the Old Town.
Entrance fee: As from $125
Hours: Dependent on tour
Address: 4010 4th St, Kissimmee, FL 34741, USA
13. Sample the Local Wine at Formosa Gardens
I know that wine ain't exactly the first thing that springs to mind when you think of Kissimmee, but a little-known fact is that the city's got a pretty decent booze scene going on!
Formosa Gardens is known as one of Florida's best go-to dining spots, so expect plenty of craft beer, mimosas, sangrias, and wine.
In fact, wine connoisseurs can even indulge in a tasting session at Formosa Garden's Island Grove Wine Company to learn more about local brews – the perfect date activity for couples visiting Kissimmee!
Along with traditional grape wine, you can also sample fruit wines and different types of craft beer. Of course, it goes without saying that this picturesque venue offers plenty of lush photo opportunities.
Entrance fee: Priced per glass
Hours: 11 a.m. to 6 p.m. (Wednesday to Friday), 10 a.m. to 4 p.m. (Saturday and Sunday)
Address: 3011 Formosa Gardens Blvd, Kissimmee, FL 34747, USA
14. Soak Up Some Culture at Osceola Arts
Osceola Arts are often said to be among the best things to do in Kissimmee – and for good reason!
This venue sees different types of performances by international, local, and national performers. In fact, the property houses two stages: a smaller-scale one that frequently hosts artsy performances and a more glamorous one that usually sees big names like Elton John.
In addition to the shows, this venue also offers art shows and workshops for adults and kids alike.
Osceola Arts produces over a whooping 150 events and shows each season so you may wish to check their events calendar ahead of time to see if there's anything that tickles your fancy.
Entrance fee: Dependent on show
Hours: 10 a.m. to 5 p.m. (Tuesday to Thursday), 12 p.m. to 5 p.m. (Friday)
Address: 2411 E Irlo Bronson Memorial Hwy, Kissimmee, FL 34744, USA
Travel with peace of mind. Travel WITH a security belt.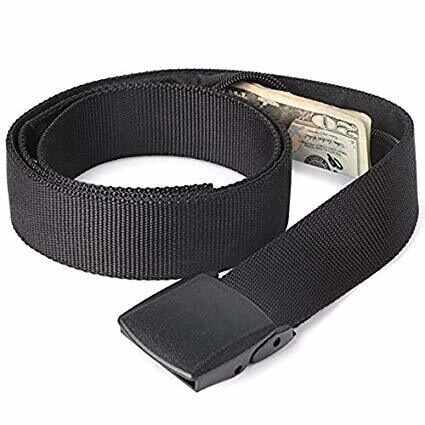 Get your cash stashed with this awesome Pacsafe money belt. It will keep your valuables safe no matter where you go.
It looks exactly like a normal belt except for a SECRET interior pocket perfectly designed to hide a wad of cash or a passport copy. Never get caught with your pants down again! (Unless you want to.)
Hide Yo' Money!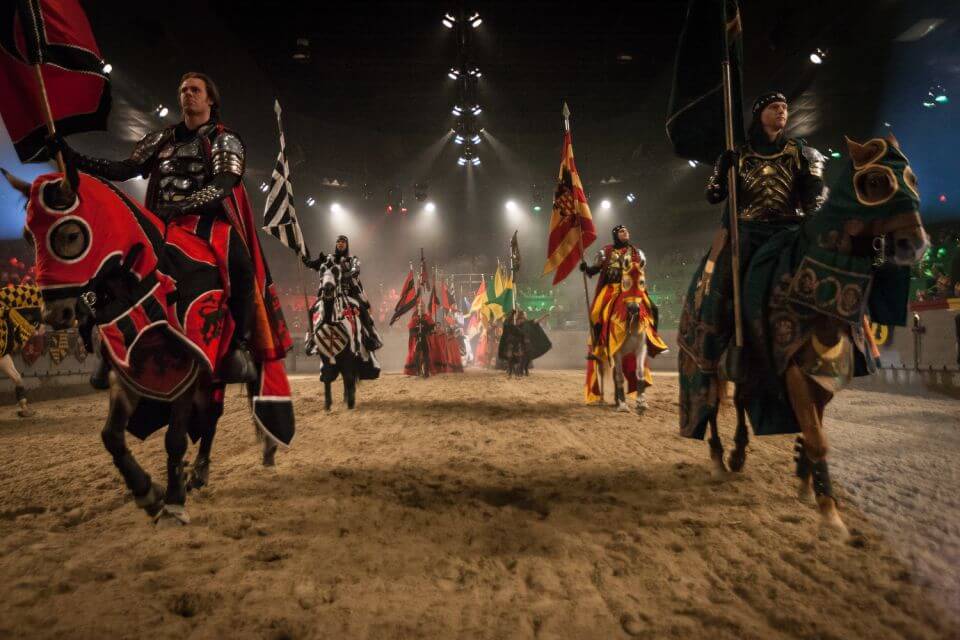 Easily among the most popular evening entertainment in Kissimmee, the Medieval Times Dinner is a unique and much-beloved tradition in the city.
Immerse yourself in the 11th century as you cross the Hall of Arms or browse through a Medieval village dotted with artifacts. And when the royal trumpeters announce the call to the feast, don a crown and make your way over to the table for dinner while watching various performances.
Expect a multi-course feast with plenty of period-appropriate fares and no utensils – exactly like they used to eat back in the Middle Ages!
Guests will also be treated to a 'Kings of the Realm' show, complete with atmospheric lighting, costumes, musical score, and choreography.
Entrance fee: $74.82
Hours: 5 p.m. to 8 p.m.
Address: 4510 W Vine St, Kissimmee, FL 34746, USA
16. Take the Kids to Legoland
Parents, this one's for you! One of the top things to do in Kissimmee with kids, Legoland offers a delightful medley of entertaining experiences and educational activities. It's located less than an hour's drive from the city center, so you'll get to enjoy a fun road trip with your family!
This park may be designed for children aged 2 to 12 but I daresay older kids will find plenty to keep them occupied as well.
Expect family-friendly attractions, rides galore, a waterpark, shows, eateries, the works! The kids will also have ample opportunities to showcase their Lego-building skills!
Don't forget to explore the Legoland Botanical Garden which has been hailed as something of a horticultural marvel.
Entrance fee: $109.99 (free for children 2 and under)
Hours: 10 a.m. to 5 p.m. (Tuesday to Friday), 10 a.m. to 6 p.m. (Saturday), 10 a.m. to 7 p.m. (Sunday and Monday)
Address: 1 Legoland Way, Winter Haven, FL 33884, USA
17. Tee off at the Congo River Golf
It's no secret that golf is an integral part of the local culture in the Sunshine State – and Kissimmee's no exception!
If you're into golfing, I can absolutely recommend a visit to the Congo River Golf, which incidentally, ranks among the top golfing spots in Florida.
And it's not your typical golf course either! With an African-forest theme, this place features luxuriant rainforests, cascading falls, and rocky summits. Talk about a swoon-worthy setting for working on your swing!
Be sure to check out Congo River Golf's trademark plane painted in zebra stripes! You'll also be able to go gemstone mining or spend quality time with the kids in the arcade room.
Entrance fee: $15.99 (adults), $13.99 (children 9 and under), free for children 4 and under
Hours: 10 a.m. to 11 p.m. (12 a.m. on Friday and Saturday)
Address: 4777 W Irlo Bronson Memorial Hwy, Kissimmee, FL 34746, USA
Where to Stay in Kissimmee
Ah, that unparalleled feeling of kicking off your shoes and retreating to air-conditioned comfort after traipsing about under the Floridan sun!
Owing to its proximity to Orlando's ultra-touristy activities, Kissimmee is dotted with heaps of accommodation options to suit different budgets. While there are no hostels in the city, backpackers and budget travelers can always drop anchor at one of Kissimmee's affordable-yet-comfortable motels.
Here are my personal recommendations for where to stay!
An affordable motel with a pool and proximity to the World Disney World Resort? Sign me up! Perfect for budget travelers, the Monte Carlo Inn features standard King rooms that sleep 1-2 guests. Queen rooms add extra space for up to four persons. There's also free parking, perfect for those on a Florida road trip. When you feel like exploring, you can always check out nearby spots like the Congo River Golf, Disney's Hollywood Studios, and Medieval Times.
This is a quaint vacation rental in Kissimmee for families and groups of friends, this freshly-renovated apartment lies close to the top attractions in Kissimmee. With two queen beds in the bedroom, this space easily sleeps 4. There's even a Jacuzzi tub in the bathroom – perfect for unwinding after an exciting day of exploring. This space does boast a well-equipped kitchen but with some of Kissimmee's best eateries practically on your doorstep, why bother cooking right?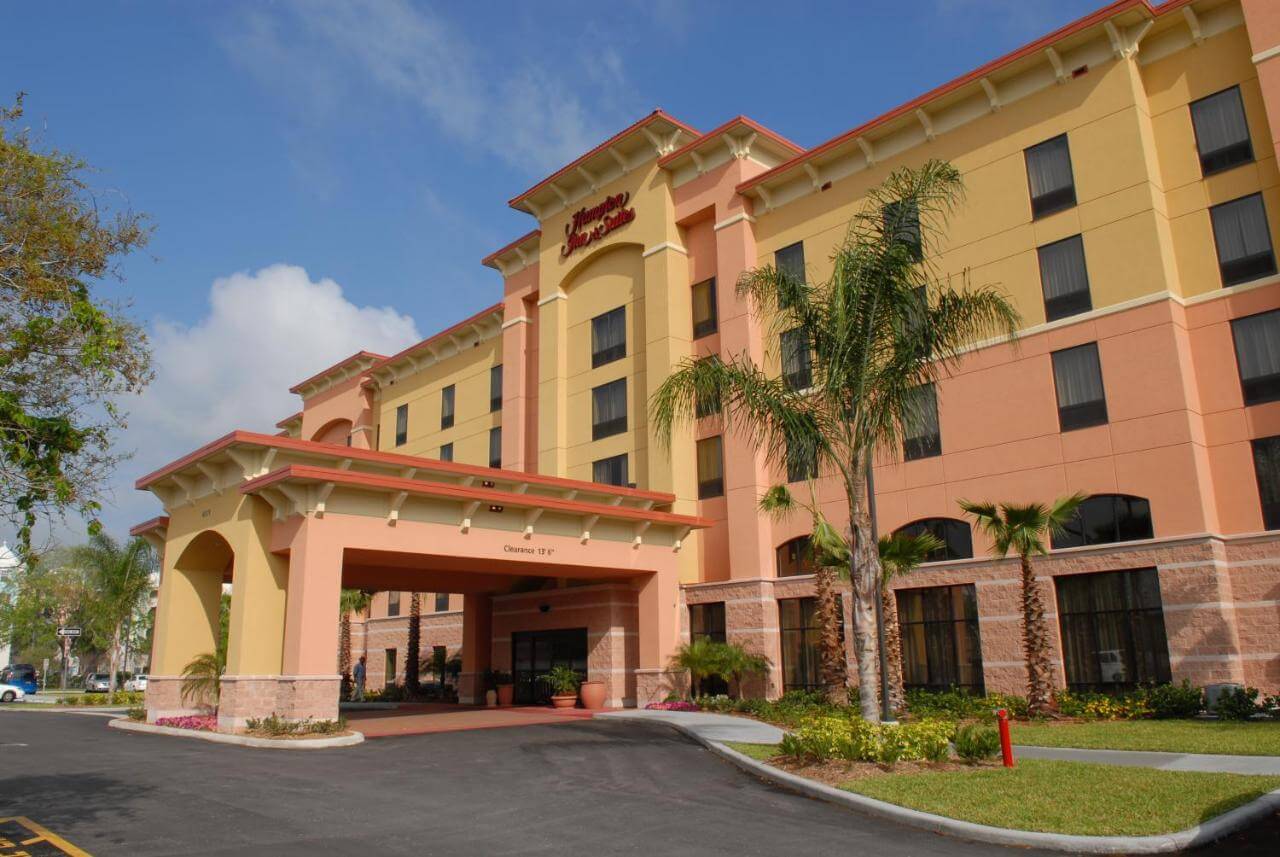 Wake up to a complimentary hot breakfast buffet every day with a stay at the Hampton Inn & Suites Orlando-South Lake Buena Vista! This hotel features comfortable rooms with extra-large double beds. With an on-site fitness room, outdoor pool, and a 24-hour business center, the hotel provides a shuttle service to nearby Walt Disney World Resort.
Some Additional Tips for Visiting Kissimmee
I know, I know. You're probably super excited to get out there and see all those exciting attractions for yourself! But before you do, I have just a few more traveling tips to ensure you have a positively bangin' time in Kissimmee:
Visit off-season. While the fabulous Floridan climate makes Kissimmee a year-round destination, spring and summer see massive gaggles of Disney-bound tourists. To avoid the crowds, you may wish to visit in September or October.
Wear comfortable clothing. First-time visitors tend to underestimate exactly how humid and sticky Kissimmee (and Florida in general!) can get. Prioritize loose, comfy clothing, and remember to pack your sunblock and bug repellent!
Venture beyond the Theme Parks. It may be an excellent jumping spot to Orlando's massively popular parks, but the truth is, there are plenty of other great things to do in Kissimmee. Don't hesitate to wander the city's neighborhoods in search of hidden gems.
Book in advance. Most Orlando-bound tourists choose to drop anchor in Kissimmee because it offers far better deals in terms of accommodation. Unfortunately, this means that the good places are often sold out, especially Airbnbs near Orlando, so you really want to make all your reservations in advance!
Don't forget your travel insurance for Kissimmee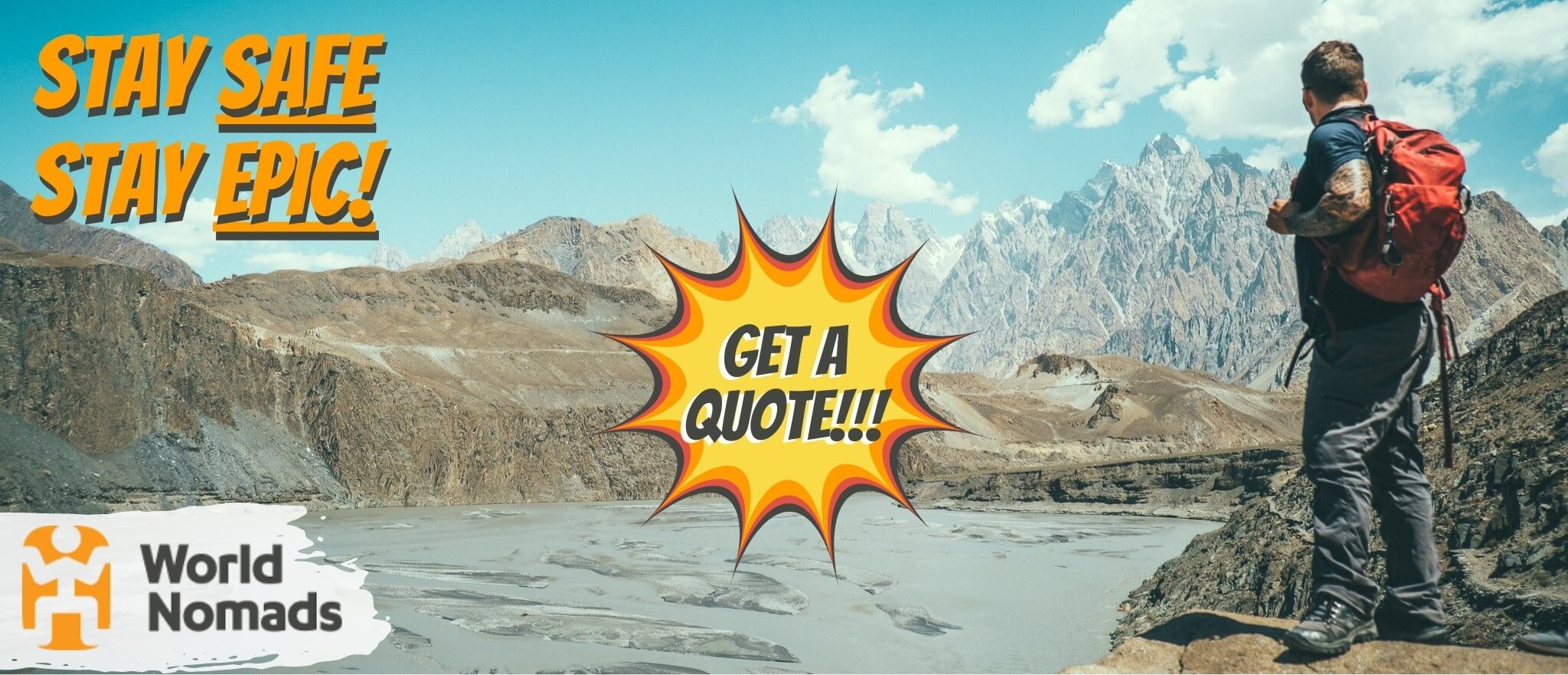 World Nomads' mission is to support and encourage travellers to explore their boundaries. They offer simple & flexible travel insurance, and safety advice to help you travel confidently.
They've been doing it since 2002 – protecting, connecting, and inspiring independent travellers just like you.
Get a quote below or read our in-depth review!
World Nomads provides travel insurance for travelers in over 100 countries. As an affiliate, we receive a fee when you get a quote from World Nomads using this link. We do not represent World Nomads. This is information only and not a recommendation to buy travel insurance.
Final Thoughts on Things to Do in Kissimmee
Whether you're going for the theme parks or for a quiet break away from it all, there's no denying that Kissimmee promises endless adventures!
The city beckons with sun-drenched neighborhoods, affordable accommodations, and lakes galore. Not to mention that it's one heck of an excellent jumping point for exploring the Everglades or glitzy destinations like West Palm Beach!
I hope this guide helps you plan a great stay in this ridiculously charming city. But if you're still not quite sure what to see first…well, remember that you can never go wrong with a visit to good ole Disneyworld!
---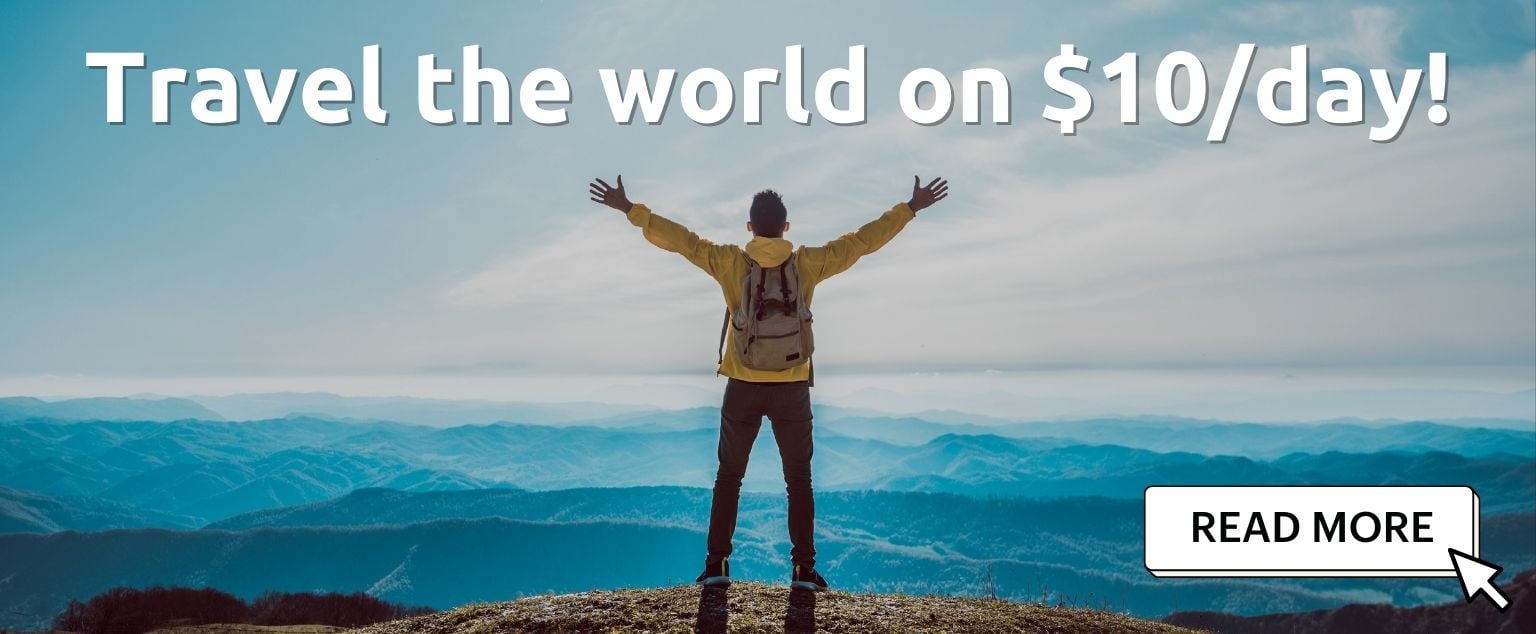 And for transparency's sake, please know that some of the links in our content are affiliate links. That means that if you book your accommodation, buy your gear, or sort your insurance through our link, we earn a small commission (at no extra cost to you). That said, we only link to the gear we trust and never recommend services we don't believe are up to scratch. Again, thank you!