An immensely popular tourist destination in Florida's Orange County, Orlando attracts huge numbers of visitors throughout the year. Famous for theme park fun, the city and its surrounds offers myriad experiences for an action-packed vacation in the sunshine.
You may think that Orlando is just about theme parks and mainly a family holiday destination. Furthermore, spending day after day at theme parks can quickly become expensive. These thoughts can lead couples and groups of friends to look elsewhere for their perfect vacation destination.
We're here to show you that this simply isn't true! While the cool attraction parks aren't just for families, you'll also find an abundance of other ways to fill your time. It's a diverse destination with something to please everyone. Our list of the best places to visit in Orlando highlights the many awesome experiences that await visitors. We've also included budget-friendly options to help you to stretch your holiday fund farther.
After seeing the best places to visit in Orlando, we're confident you'll be adding it to your bucket list!
FIRST TIME IN ORLANDO
Southwest Orlando
Southwest Orlando is one of the most popular tourist destinations in the city. It's where you'll find a handful of world-famous theme parks, including Universal Studios, Epcot and Walt Disney World, and many others.
Places to visit:
Learn all about bones at the SKELETONS: Museum Of Osteology
Satisfy your sweet tooth at Beaches & Cream Soda Shop
See wax statues of your favourite celebrities at Madame Tussauds Orlando
And now, useful information covered, here are the best places to visit in Orlando!
These are the BEST Places to Visit in Orlando!
Before you embark on your tour, be sure to check out where to stay in Orlando first. It'll make the task of finding accommodation in this sprawling city filled with unique yet equally magical neighbourhoods a little easier!

Unlock Our GREATEST Travel Secrets!
Sign up for our newsletter and get the best travel tips delivered right to your inbox.
#1 – The Magic Kingdom – Awesome place to visit in Orlando with kids!
Busiest theme park in the world
Come face to face with cool Disney characters
Various fun rides and shows
Awesome parades and firework show
Why it's awesome: Part of the larger Walt Disney World Resort, the Magic Kingdom is one of the most famous places in Orlando. An Orlando must-do for most families, it is the most-visited theme park on the planet. Open since 1971, the incredible park is themed around characters and scenes from Disney creations. It has six different themed areas, each with a fabulous selection of rides, shows, shopping outlets, and places to eat and drink. Disney characters stroll through the park and there are fantastic photo opportunities. The lively and jolly parade and spectacular firework show over Cinderella's Castle are among the many highlights.
What to do there: Start your magical day by being greeted by Mickey and co as they open the park with a stroll along Main Street USA. See the interesting buildings in this section of the park, representative of different parts of the country, small-town America, and Walt Disney's childhood. Shop for souvenirs, feast on tasty fare, and ride the Main Street Vehicles.
Catch the Wat Disney World Railroad around the park to save your leg power and discover the many delights in the park's other cool areas. Travel the world in Adventureland, enjoying attractions like The Magic Carpets of Aladdin, the Jungle Cruise, and Pirates of the Caribbean.
Have fun in the medieval-like Fantasyland, with smaller areas dedicated to The Little Mermaid, Beauty and the Beast, and others. Watch the delightful Mickey's PhilharMagic show, experience It's a Small World, and giggle on rides like the Mad Tea Party, Dumbo the Flying Elephant, the Seven Dwarf's Mine Train, and Under the Sea—Journey of the Little Mermaid. In Tomorrowland, you'll find iconic rides like Space Mountain and Astro Orbiter, along with others like Stitch's Great Escape, Buzz Lightyear's Space Ranger Spin, and the Tomorrowland Speedway.
Stride into the American Old West in Frontierland, home to Splash Mountain and the Big Thunder Mountain Railroad, and experience America's colonial period at Liberty Square, home to the Haunted Mansion and the Muppets show.
Basically, there's too much to see here. Stay in an Airbnb nearby to cut down on travel costs for multiple visits.
If you want to stay somewhere quieter but still close to all the top Orlando attractions, consider staying at a vacation rental in Kissimmee just a few miles South of Orlando. There are many great things to do in Kissimmee as well.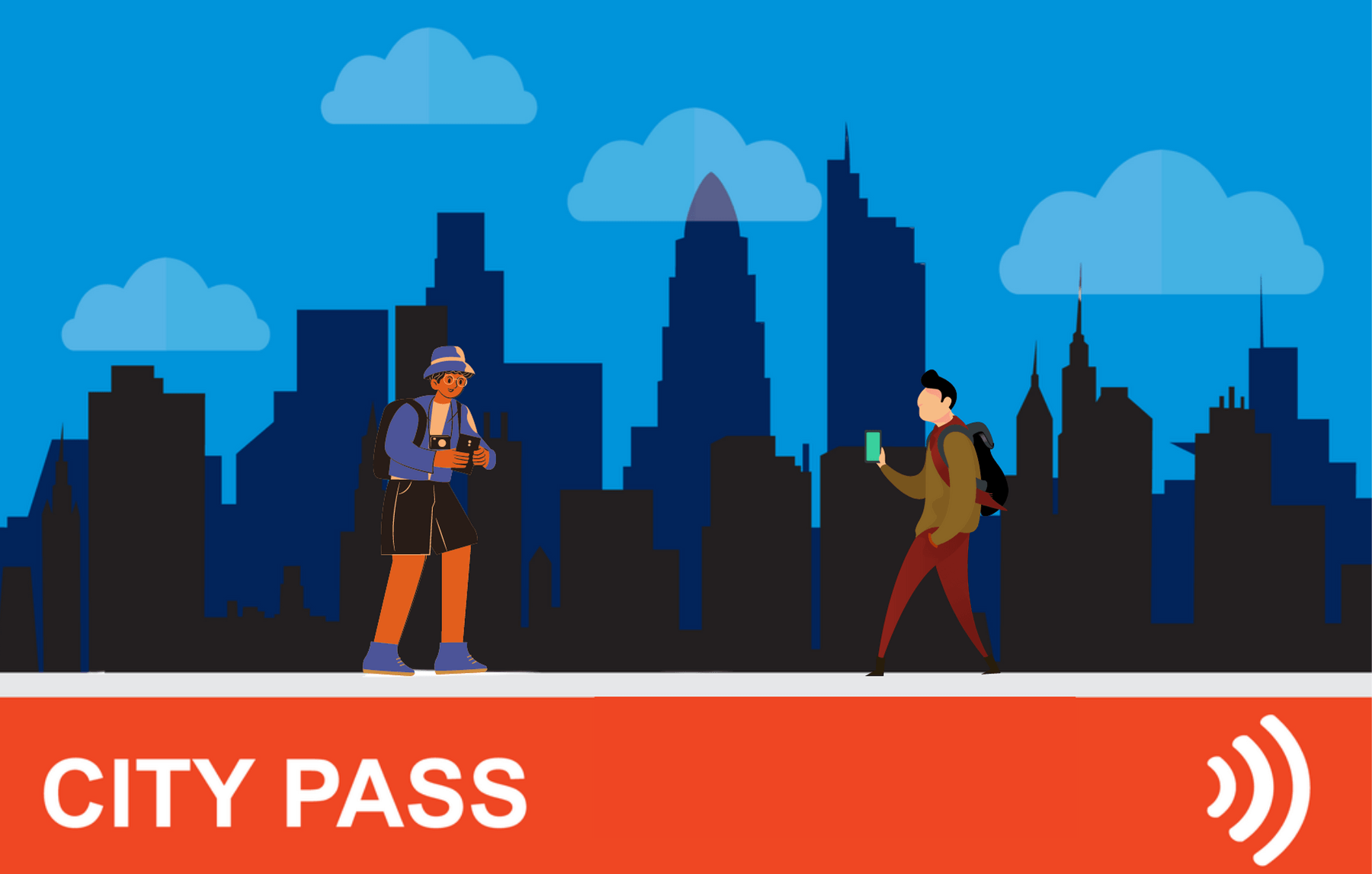 Travelling to Orlando? Then plan yo' trip the smart way!
With a Orlando City Pass, you can experience the best of Orlando at the CHEAPEST prices. Discounts, attractions, tickets, and even public transport are all standards in any good city pass – be sure invest now and save them $$$ when you arrive!
Buy Your Pass NOW!
#2 – Harry P. Leu Gardens – A beautiful outdoor place to visit in Orlando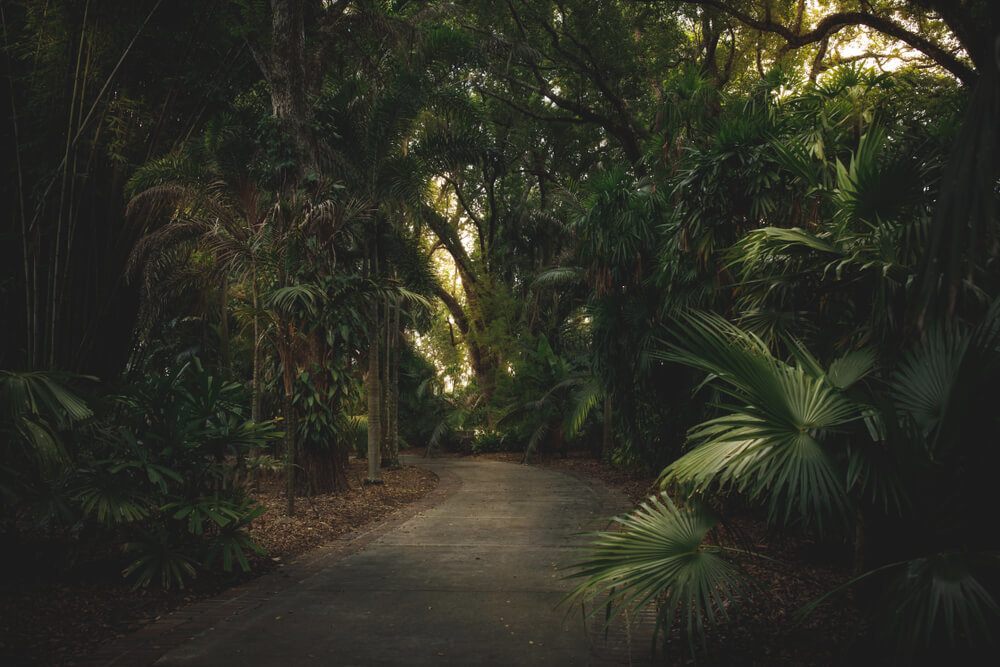 Diverse plants from all around the world
Scenic and peaceful
Pretty lake
Interesting historic museum
Why it's awesome: The scenic Harry P. Leu Gardens were established in the 1930s, with a couple planting many exotic plants from across the world in their private grounds. Now open to the public, the pretty gardens contain tropical and sub-tropical species. Covering some 50 acres (20 hectares), there are lakes, beautifully landscaped areas, statues, and shaded pathways.
There's a historic home (now a museum) at the centre of the gardens, lovingly restored to show what life was like in times gone by. It's among the best outdoor attractions in Florida and is especially great for couples looking for a romantic air and peaceful vibe in nature.
What to do there: Explore the different enchanting sections of the stunning gardens, taking time to inhale the heady aromas in the Citrus Grove, learn about the medicinal, culinary, and other uses of certain plants in the Herb Garden, watch wildlife in the Native Wetland Garden, and absorb the serene air in the White Garden.
Admire the vibrant colours in the Rose Garden and Annual Garden, see the Ornamental Grass Collection, observe colourful butterflies and lovely hummingbirds in the Butterfly Garden, and wander the trails to see bananas, azaleas, bamboo, conifers, tropical fruits, ferns, palms, vines, magnolias, and more.
The 15-metre (50-foot) Floral Clock is eye-catching and the Doves of Peace statue is a great photo stop. Enjoy a leisurely stroll around Lake Rowena and soak up the views from the boardwalk and gazebo at the Wyckoff Overlook. Visit the museum and cemetery for a step back in time and go to the Garden House to purchase souvenirs, see art, and browse in the botanical library.
As you'll be outside, be sure to have mosquito repellent handy. Knowing how to keep mosquitoes away while traveling in Florida is a key survival skill!
#3 – Kennedy Space Centre – A very cool place in Orlando to go for a day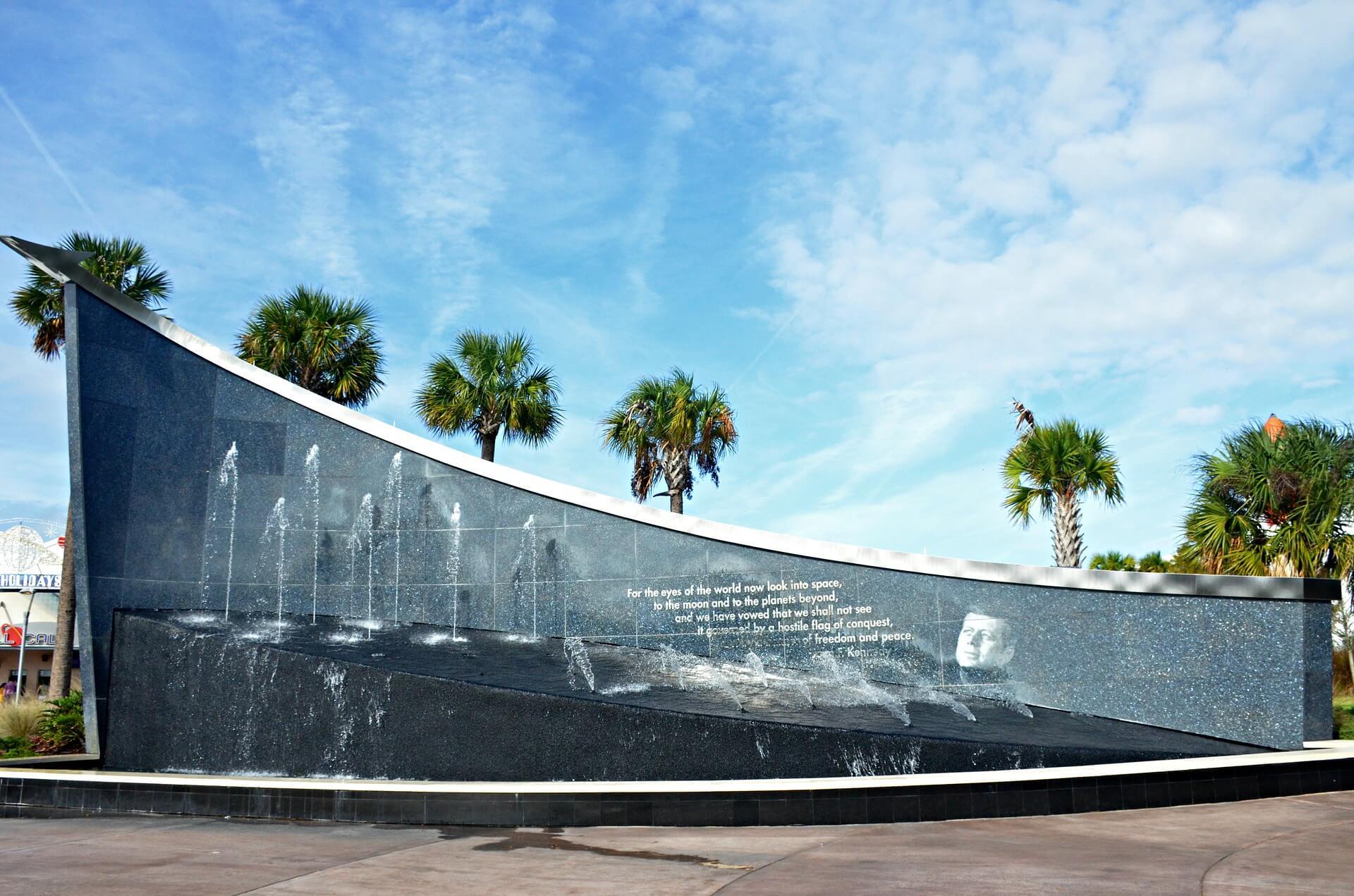 Learn more about space exploration
Meet astronauts
See fascinating equipment and space vehicles
Interactive adventures
Why it's awesome: One of the most famous places in Orlando, the Kennedy Space Center is one of the world's leading places for space explorations. The NASA facility has seen many significant events, including a number of Apollo missions, the launch of the Skylab space station, and Space Shuttle flights. The huge facility offers public tours where visitors can gain fascinating insights into space programs, challenges, advancements, and future goals. Many people are unaware that the area is also a significant wildlife sanctuary, home to creatures like bald eagles, snakes, manatees, alligators, and Florida panthers.
What to do there: There are various tours and attractions to choose between, letting you experience the awe-inspiring space centre in a way that suits you. Pay homage to renowned space explorers at the U.S. Astronaut Hall of Fame, take a bus tour of the facility and visit the Apollo / Saturn V Center, experience a shuttle launch at Space Shuttle Atlantis, be amazed by a 3D space film at the IMAX cinema, learn more about NASA's work, see the Space Mirror Memorial, and take a tour of the Rocket Garden.
Other cool programs include dining with an astronaut, chatting with space explorers, peering through space telescopes, and taking part in activities like the Journey to Mars, Cosmic Quest, and Science on a Sphere. Let kids have fun at the space-themed Children's Playdome, pickup souvenirs, and enjoy a meal in one of the brilliant eateries.
#4 – Skeletons: Museum of Osteology – Quite the quirky place in Orlando!
Unusual and unique museum
See many skeletons
Learn how bones are cleaned to be displayed
Quirky gift shop
Why it's awesome: Visiting Skeletons: Museum of Osteology is one of the most unusual things to do in Orlando. One of just two museums dedicated to skeletons around the USA (the other located in Oklahoma), the quirky Orlando museum opened in 2015. Founded by Jay Villamette, an expert on skulls, it houses more than 500 authentic skeletons of animal. Some remains are of rare creatures. Visitors can also learn more about the long, detailed, and painstaking process that has to go into cleaning, identifying, and displaying bones.
What to do there: Watch in fascination as dermestid beetles perform their work. A vital part of the bone-cleaning process, the small beetles munch their way through skin and tissue to completely strip bones bare. Discover how bones are then bleached before arranged to form a complete skeleton. Of course, the highlight is seeing the huge collection of skeletons on display in the unusual museum.
See a full skeleton of a large elephant, a tiny skeleton of a bat, and everything in between … from gorillas and monkeys to rhinos, birds, and dogs. The Komodo dragon remains are among the more unusual specimens. You can purchase offbeat souvenirs in the gift shop and have a meal before you leave.
#5 – Holy Land Experience – One of the most religious places to see in Orlando
Bible-themed attraction
Step back in time
Amazing performances
Striking reproductions of the Holy Land
Why it's awesome: Open since 2001 and founded by a Russian-born Jew who became a Christian minister, the Holy Land Experience is both one of the most religious and one of the most unusual things to do in Orlando. The large biblical-themed attraction park seeks to transport visitors back to the Holy Land and learn more about the life and times of Jesus Christ. Features have been designed to replicate those from the past and there are daily shows to bring scenes further to life. The interactive attraction helps to bring the Bible to life like nowhere else.
What to do there: Take a giant leap back through history and experience the energy of Jerusalem circa 66 AD. The realistic replica shows the streets that Jesus once roamed, where he performed various miraculous feats, and where he ministered to the faithful. Listen as a knowledgeable speaker brings past events to life. See a huge assortment of religious artefacts in the Sciptorium, marvel at the stunning Great Temple, and enjoy the wonder of the Wilderness Tabernacle.
Watch live shows that include an interactive Roman soldier training camp, the sad story of Mary Magdalena, a visit to Lazarus's home, and the tale of David—The King of Jerusalem. Take younger guests to the Smile of a Child Adventure Land for fun and activities.
#6 – Maitland Art Center – A great place to visit in Orlando if you are alone/traveling solo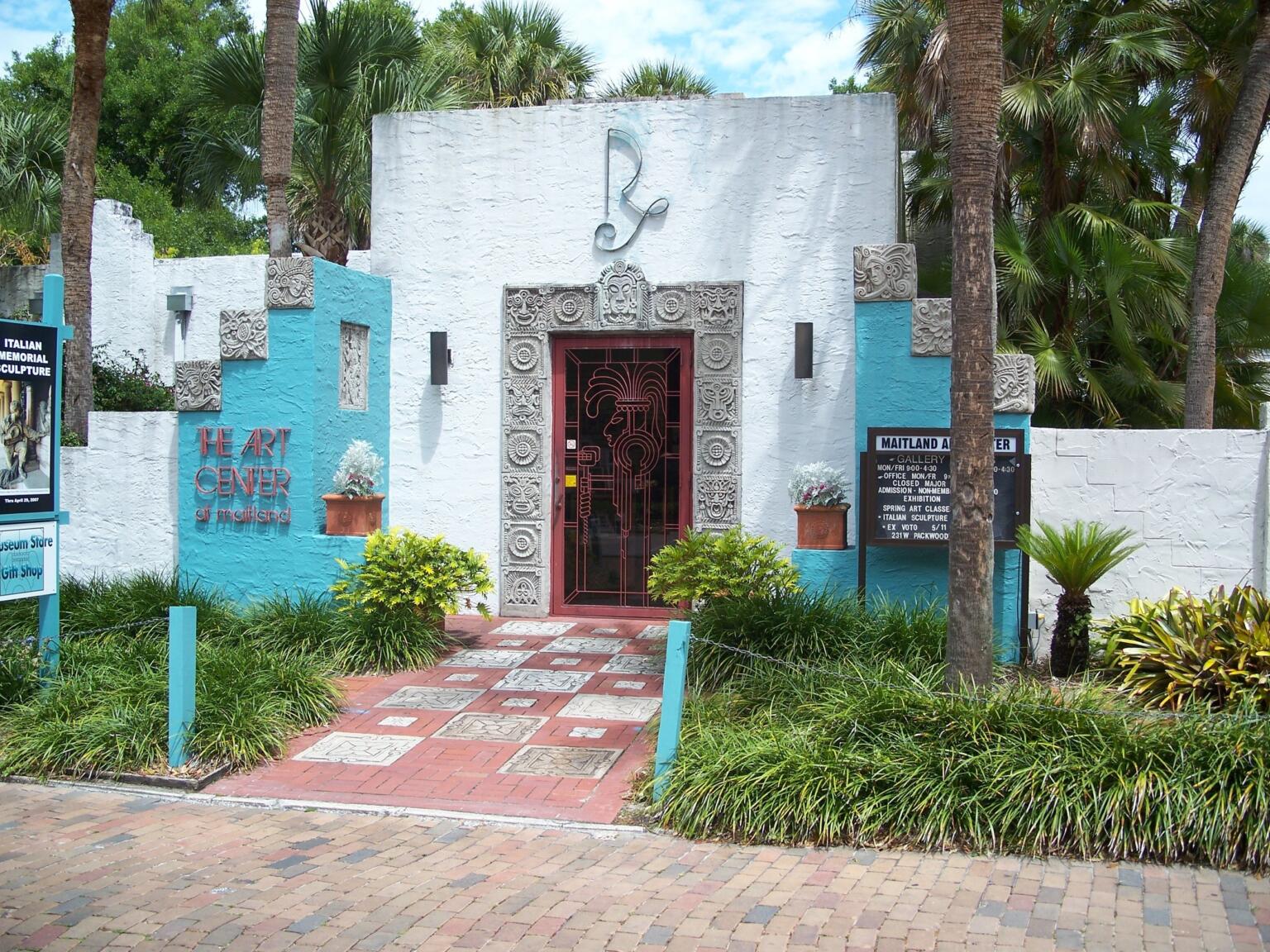 Fabulous building
Beautiful grounds
Eye-catching artwork
Artists' colony
Why it's awesome: Established in 1937, the Maitalnd Art Center is one of the things to do in Orlando for anyone interested in striking art from the 20th century. The building itself is an architectural and artistic gem, now featured on the National Register of Historic Places and one of just a few examples of fantasy buildings remaining in the southern part of the USA.
Constructed in a Mayan Revival style, the grounds are reminiscent of a stunning Mexican Mayan temple complex, complete with hand-crafted carvings that display symbols from Mayan and Aztec civilisations. The centre attracts many artists looking for a peaceful place to unleash their creativeness, and the museum houses a number of interesting contemporary works.
What to do there: Explore the gorgeous grounds and lap up the striking details. Visit the restful chapel (added to the complex for the designer's mother), see artists at work, and relax in the shaded courtyard. Join inspiring workshops, listen to art-focused lectures, take art classes, and learn more about modern art movements. You can also see the collection of works in the gallery, including pieces by the centre's founder.
#7 – Presidents Hall of Fame – An unknown (but awesome!) place to see in Orlando!
Offbeat attraction in Orlando
Waxworks of US presidents
Detailed models of famous buildings
Historic items
Why it's awesome: Among the lesser-known and lesser-visited attractions in Orlando, the Presidents Hall of Fame started life as a small roadside attraction. In operation since the 1960s, it's definitely one of the city's more niche attractions. It began as an exhibition of wax models of all of the presidents of the USA and has since expanded to include waxworks of the first ladies, replicas of famous landmarks from around the nation, and animatronics. Exhibits are detailed and much work has gone into their design. It's a fantastic place to get great photos and have a break from theme park fun.
What to do there: See life-like figures of all US presidents and first ladies, take lots of pictures, and get many cool selfies. It's not every day that you get the chance to come face to face with historical figures! Step into a replica of Abraham Lincoln's bedroom and see various political artefacts from throughout the years. Marvel at the large hand-made replica of the White House—it took thousands of hours to plan, design, and build, and has amazing features like working television sets, accurate furnishings, and opulent chandeliers.
#8 – Orlando International Premium Outlets – A great place in Orlando if you love to shop!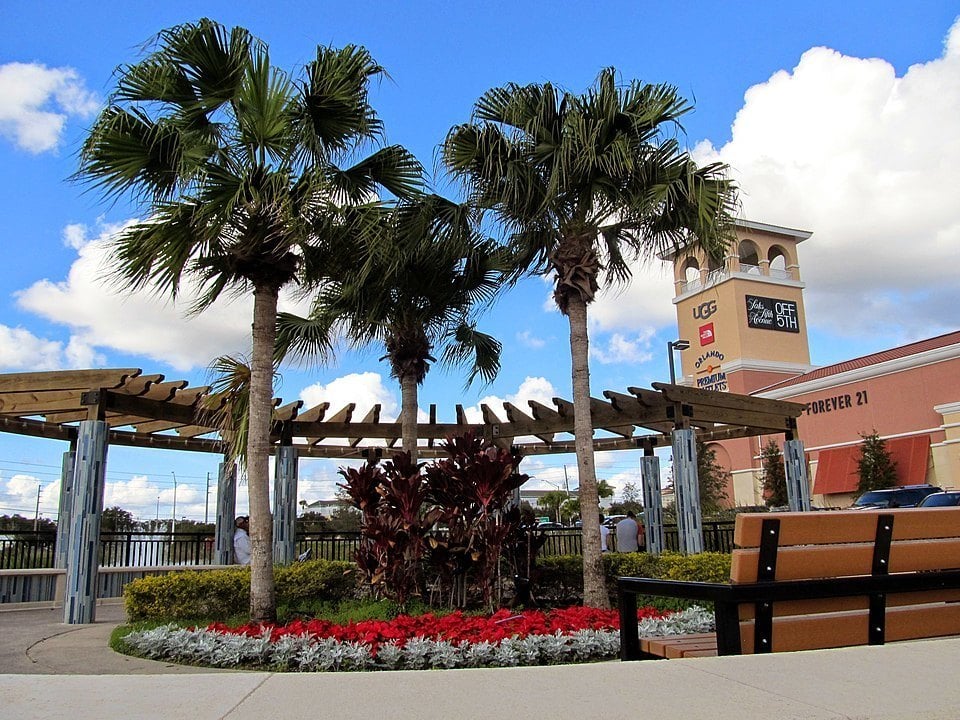 Cut-price shopping
Numerous shops and brands
Plenty of places to eat and drink
Popular place
Why it's awesome: Looking to indulge in some serious retail therapy while visiting Orlando? Check out Orlando International Premium Outlets. Located at the end of the buzzing International drive, the popular shopping centre is designed like a typical strip mall, providing lots of space and attractive details. There are some 180 stores selling goods from many well-known designers and brands. Even better? As an outlet centre, the prices are often significantly lower than what you would expect to pay elsewhere.
What to do there: Prepare to give your credit cards a healthy workout and get ready to shop till you drop. Browse in a large selection of stores, with goods including all the latest fashions, footwear, sporting accessories, jewellery, toiletries and perfumes, home items, electronics, luggage, sunglasses, and much more. Shops include H&M, GAP, Calvin Klein, Samsonite, Justice, Coach, Puma, Vitamin World, Invicta, Reebok, Quicksilver, Bose, Diesel, Timberland, and Victoria's Secret. And, that's just a small selection! Stop for a break in one of the cafes and restaurants and refuel, ready to hit the shops with gusto once again.
#9 – Epcot – Cool place to see in Orlando with friends!
Theme park aimed at adults
Futuristic, informative, and educational
Inspires the imagination
Interactive activities
Why it's awesome: Another theme park at Orlando's Walt Disney World Resort, Epcot is geared more towards adults. It celebrates human achievements, with a focus on world culture, nature, and technological advancements. Futuristic and exciting, the park opened in 1982. Spaceship Earth, the large geodesic dome, is among the major landmarks in Orlando. There's an assortment of rides, shows, demonstrations, and other activities, and the array of restaurants means that's no need to go hungry.
What to do there: Step into Spaceship Earth and discover various methods of communicating through the ages, from early cave paintings up to the smartphones and internet of today. Also within the area of Future World, learn more about the oceans at SeaBase, travel through the skies at Mission: Space, discover various ecosystems at Living with the Land, experience life as a secret agent, have a go in a hang gliding flight simulator, and have fun with a variety of interactive activities.
Continue to World Showcase where you can delve into diverse world cultures, sample cuisine from across the globe, and learn more about different landscapes and traditions. Highlights include the Scandinavian-themed Frozen Ever After ride, the House of the Whispering Willows, O Canada!, the American Adventure, and Reflections of China. See African American art in the American Heritage Gallery, Moroccan gems in the Gallery of Arts and History, and traditional Mexican crafts in the Mexico Folk Art Gallery.
Snap pictures with various Disney characters, including Mulan, Mary Poppins, Anna and Elsa, Jasmine, Snow White, and Minnie Mouse. Watch amazing acrobats, hear Japanese drumming, see a juggler in full swing, rock out to covers of popular British tunes, feel the pulsating energy created by a mariachi band, and much more.
Is This the Best Daypack EVER???
#10 – Lake Eola Park – One of the most incredible free places to go to in Orlando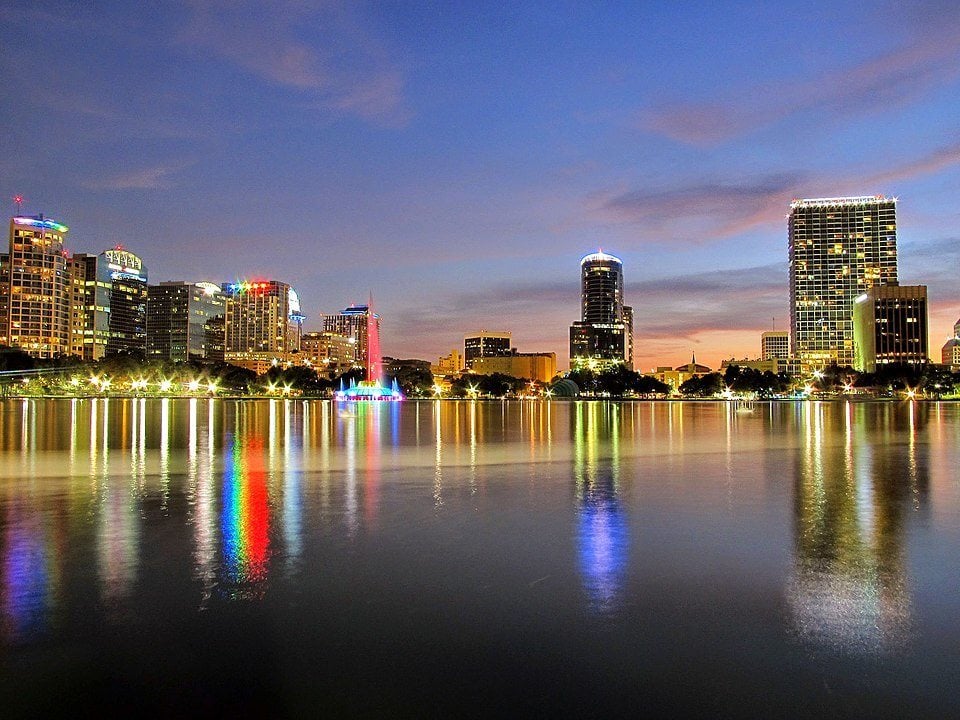 Lovely lake and park
No admission fee
Leisure and relaxation
Weekly farmers' market
Why it's awesome: Conveniently located in downtown, Lake Eola Park is among the natural and peaceful hotspots in Orlando. Popular with locals and tourists alike, there's no charge to enter the pretty lake park. The lake is actually a sinkhole, and a track runs around the perimeter. Various events are hosted in the park, including a weekly farmers' market. There are several leisure and relaxation activities for visitors to enjoy and the park provides great views of the downtown skyline.
What to do there: Stoll or jog along the lakeside trail as you soak up the vistas. Alternatively, take to the waters in a charming swan boat. See the lovely fountain—be sure to return in the evening time too when the fountain is beautifully illuminated through a range of colours. Relax on the grass or on a bench and enjoy the shade of an overhanging tree. There's plenty of space for little ones to run and play and let off steam.
#11 – Basilica of the National Shrine of Mary, Queen of the Universe – A great place to see in Orlando if you love architecture
Active place of worship
Religious air
Peaceful garden
Attractive architecture
Why it's awesome: The serene and spiritual Basilica of the National Shrine of Mary, Queen of the Universe was built in the late 1970s to provide a place of Catholic worship for tourists visiting Orlando. While still an active place of worship, it has also become a mainstay on many people's Orlando itinerary. As well as the main pale-coloured church building the site also has two smaller outside chapels, the Shrine Museum, the tranquil Rosary Garden, and an on-site souvenir shop.
What to do there: Enjoy the peace and quiet within the sacred building and admire the architecture and religious art. You can attend Mass to keep up with your religious practices if you like. Sit for a while in contemplation and prayer in the lovely Rosary Garden and see the religious art and artefacts from around the world displayed in the Shrine Museum. Visit the Outdoor Chapel and the shrine to see large statues of Mary and the baby Jesus.
#12 – Orlando Science Center – A fascinating educational place to visit in Orlando
Learn more about science and technology
Two large cinemas
Interactive experiences
Good for people of all ages
Why it's awesome: One of the best places to visit in Orlando to learn more about science, technology, and the world, Orlando Science Center is great for curious minds of all ages. It has a range of permanent exhibitions in addition to numerous temporary displays. Interactive features help visitors to really dig deeper into scientific workings and understand more. The centre hosts various events throughout the year, including the Science of Wine and Otronicon. There are two large cinemas within the centre too.
What to do there: Visit the Our Planet exhibition to discover more about life on Earth, including the biosphere, atmosphere, and hydrosphere. You can see what it would feel like to be in an earthquake or a hurricane, experience conditions inside a cloud, and learn more about weather forecasting. Travel back in time at Dino Digs, complete with replica fossils and bones, appreciate links between science and art at Fusion, and get hands-on to create your own items in the Kinetic Zone. In Nature Works, learn more about native creatures that call Florida home as well as those from other places around the world.
Small Pack Problems? 😉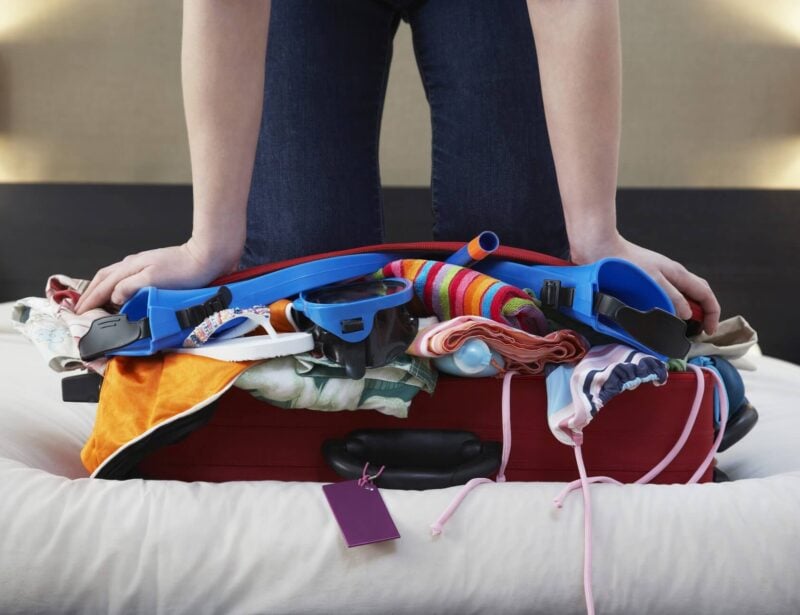 My missus travels with all her clothes in ziplock bags: don't be like my missus. UP YOUR PACKING GAME!
Packing cubes for the globetrotters and compression sacks for the real adventurers – these babies are a traveller's best kept secret. They organise yo' packing and minimise its volume too so you can pack MORE.
Or, y'know… you can stick to ziplock bags.
View Our Fave Cubes
Or Check Out the Sacks!
Get insured for your trip to Orlando!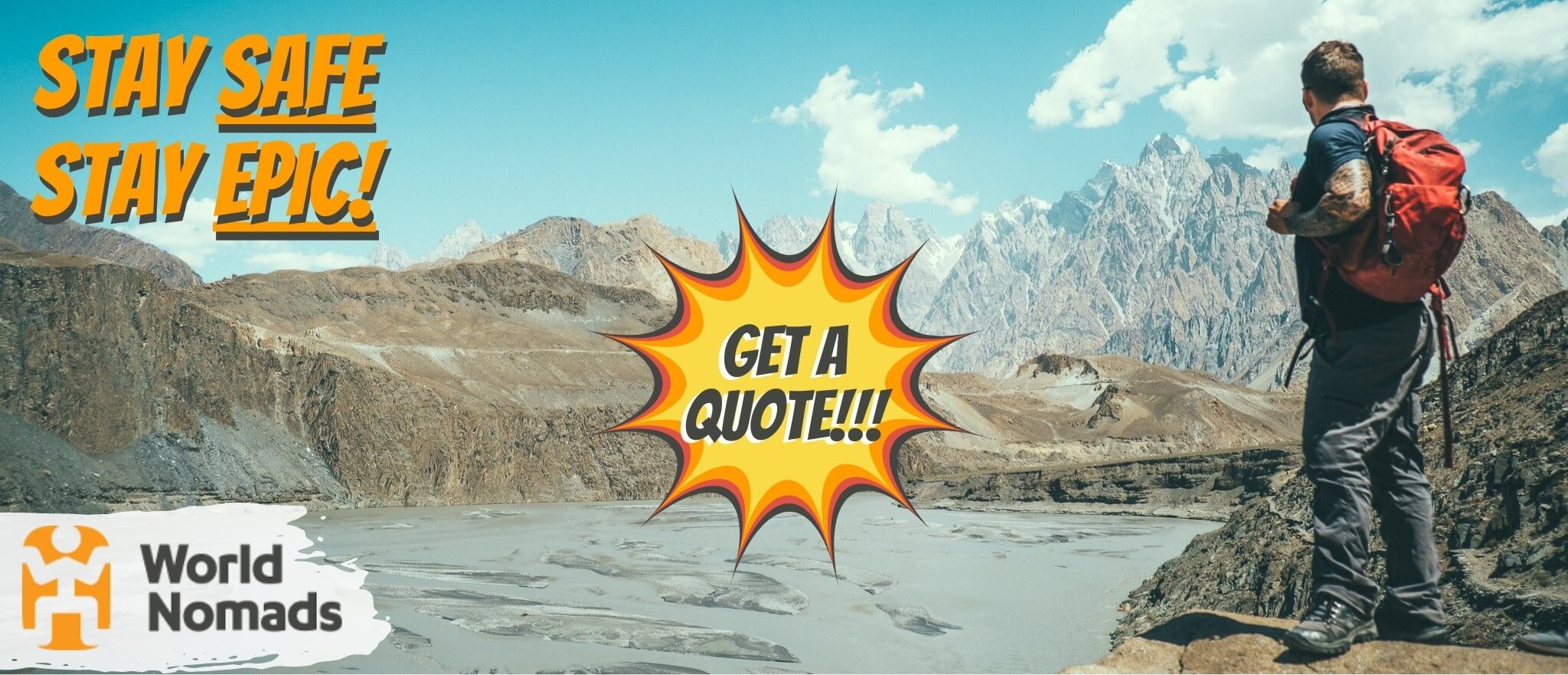 World Nomads' mission is to support and encourage travellers to explore their boundaries. They offer simple & flexible travel insurance, and safety advice to help you travel confidently.
They've been doing it since 2002 – protecting, connecting, and inspiring independent travellers just like you.
Get a quote below or read our in-depth review!
World Nomads provides travel insurance for travelers in over 100 countries. As an affiliate, we receive a fee when you get a quote from World Nomads using this link. We do not represent World Nomads. This is information only and not a recommendation to buy travel insurance.
FAQ on the Best Places to Visit in Orlando
Find out what people want to know about the best places to visit in Orlando
Have fun at the best places to visit in Orlando
When it comes to days at joy-inducing theme parks, other hotspots in Orlando include Islands of Adventure and LegoLand. Get up close with diverse creatures at Animal Kingdom, SeaLife Aquarium, Safari Wilderness Ranch, Back to Nature Wildlife Refuge and Education Center, SeaWorld, and Gatorland. Prepare to be blown away by the curiosities contained within Ripley's Believe It or Not!.
Enter the world of movies at Hollywood Studios and Universal Orlando, come face to face with all your favourite celebrities at Madame Tussauds, admire art at the Albin Polasek Museum & Sculpture Gardens, ride the Orlando Eye, and learn more about the ill-fated ship at Titanic: The Artifact Exhibition.
There are plentiful museums around Orlando, great for rainy days or times when the heat outside is too much to take. They include Orlando Fire Museum, the Holocaust Memorial Resource and Education Center of Florida, Casa Feliz Historic Home Museum, Orlando Auto Museum, and the National Guitar Museum.
Beat the heat and cool down at Typhoon Lagoon and Discovery Cove, and have a thrilling adventure at Forever Florida, Orlando Tree Trek Adventure, and Boggy Creek Adventures. The upside-down WonderWorks is tons of fun for kids. Shop, dine, relax, and enjoy the diverse entertainment at Universal CityWalk and Disney Springs, and spend time in the great outdoors at Wekiwa Springs State Park.
We're sure these best places to visit in Orlando will inspire you to visit … so, what are you waiting for?!
---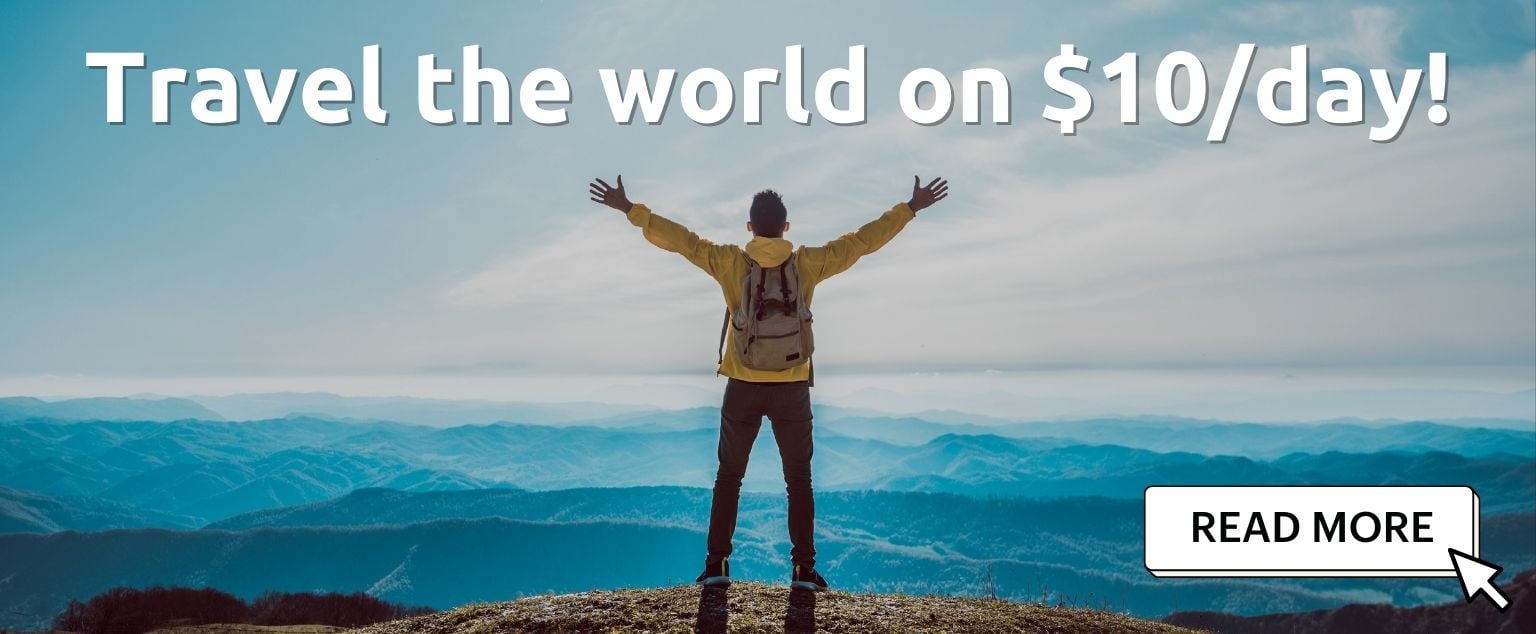 And for transparency's sake, please know that some of the links in our content are affiliate links. That means that if you book your accommodation, buy your gear, or sort your insurance through our link, we earn a small commission (at no extra cost to you). That said, we only link to the gear we trust and never recommend services we don't believe are up to scratch. Again, thank you!