California usually evokes alluring images of fine sand hugging a sparkling turquoise shoreline, surfing, and swoon-worthy scenery – and Santa Monica one of the best places to find this!
This part of Los Angeles is brimming with natural beauty and beaches, but that's not all. There are heaps of things to do in Santa Monica that cater to all types of travelers. Being close to Long Beach and Hollywood, Santa Monica has the advantage of being more affordable but still holds that LA charm.
Outdoorsy types totally have it made with an abundance of hiking and biking trails while families can take advantage of the many family-friendly attractions in Santa Monica. And of course, it goes without saying that both amateur and pro surfers will be thrilled by those legendary Californian waves!
Knowing what to do in Santa Monica can be challenging if you've never been before, so I've put together a list of the absolute best activities you may wish to add to your Santa Monica itinerary. Let's take a look!

Unlock Our GREATEST Travel Secrets!
Sign up for our newsletter and get the best travel tips delivered right to your inbox.
The Top Things to Do in Santa Monica
It's all too easy to get overwhelmed by the number of things to do in Santa Monica, but don't worry – I can help with that. Below are 5 unmissable Santa Monica attractions that you really need to add to your LA itinerary, especially if you'd like to experience the very best of the city!
1. Chill at the Santa Monica Pier
Is there any Californian landmark that's more iconic than the Santa Monica Pier? I think not!
Nestled alongside Route 66's oceanfront stop, this pier packs a punch for the entire family – and yes, that includes pet-friendly fun as well!
Of course, the Pier's most coveted attraction is the Ferris Wheel which is quite a sight to behold at night as it lights up in vibrant colors that reflect on the ocean. After riding the Ferris Wheel, you can always grab an ice cream and stroll down the boardwalk, serenaded by live music from street performers.
Kids will no doubt be thrilled by the on-site Playland Arcade and the historic Santa Monica Pier Carousel which dates from over a century ago.
Entrance fee: Free access to the pier, attractions priced individually
Hours: 6 a.m. to 10 p.m.
Address: 200 Santa Monica Pier, Santa Monica, CA 90401, USA
Here's one activity that should absolutely feature on everyone's list of top things to do in Santa Monica!
Not only does this expedition offer a whole new vantage point of the city, but you'll also experience the joys of sailing first-hand as the boat glides across Santa Monica Bay. Gourmet food and wine only serve to enhance the sense of relaxation.
Remember to keep your eyes peeled for whales and other aquatic wildlife that you may encounter during your expedition. You'll also sail past Malibu as well as Venice Beach and the historic Venice Pier.
Now, this sailing adventure is undoubtedly on the pricier side, but then again, this is a group activity so everyone can just split the cost!
Entrance fee: $400
Hours: Various time slots from 10 a.m. to 5 p.m.
Address: Dock 52, 13552 Fiji Way, Marina Del Rey, CA 90292, USA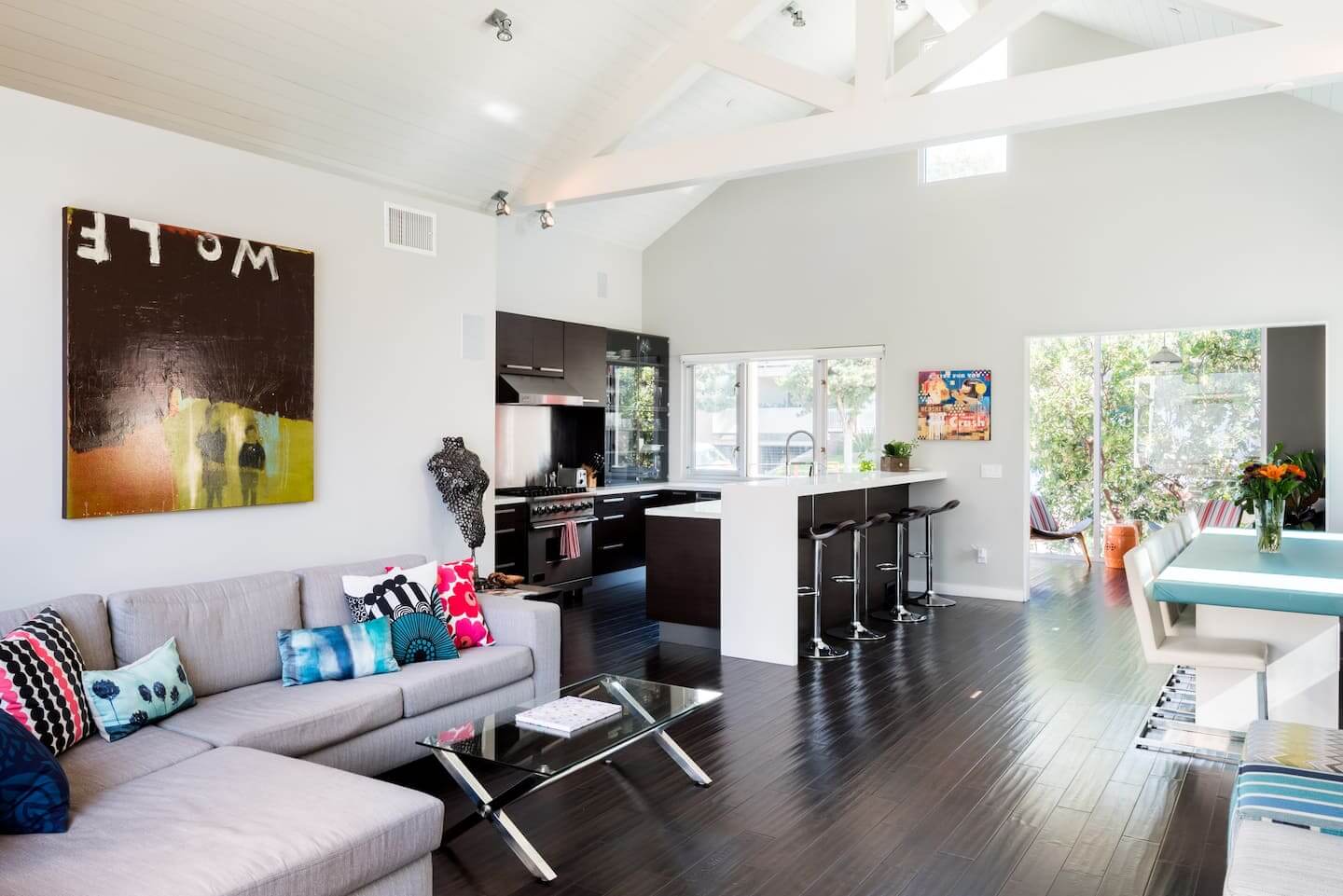 One of the most unique things to do in California is to stay in one of its unique vacation rentals. The city is brimming with designer houses that we couldn't afford to live in ourselves, but you can certainly stay in one on your vacation!
Commanding an excellent location just a stone's throw from Santa Monica Pier, is this gorgeous artist's home with lots of bright, open spaces. Round up a few mates, and kick back and relax in this spacious home.
With three bedrooms to comfortably accommodate 6 guests, this beach home has tons of natural light from the floor to ceiling windows. After an exciting day of sightseeing, return back to where you can wind down on the private patio and fire up the barbeque.
While some of Santa Monica's best eateries lie nearby, you can always put a meal together in the well-stocked kitchen if you don't feel like eating out.
Entrance fee: $1552/night
Hours: Check-in 3 p.m., Checkout at 10 a.m.
Address: Santa Monica, California, USA
4. Be Wowed by Santa Monica Mountains Recreation Area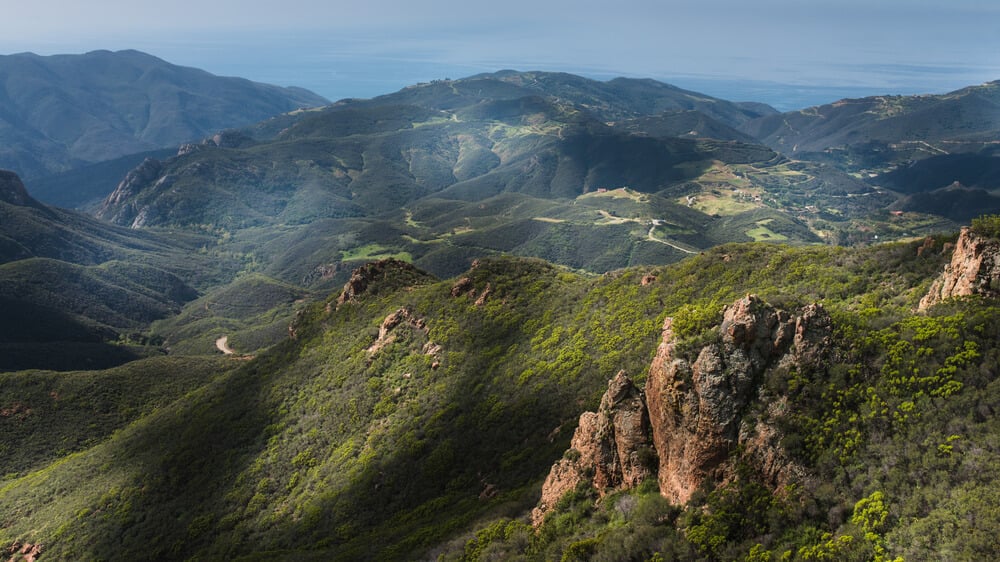 If you're looking for outdoor activities in Santa Monica, you really don't want to miss a visit to this incredible park.
Offering spectacular vistas of the mountains merging into the ocean, the Santa Monica Mountains Recreation Area encompasses over 20 different parks. If you're short on time, I can absolutely recommend Point Mugu State Park and Topanga Creek State Park for the best views.
This recreation area is doubly special because it's probably the only place in Santa Monica where you can summit a mountain and surf on the same day!
And if you want to prolong the fun, you can always get a camping permit before pitching a tent right there in the mountains.
Entrance fee: Free
Hours: 9 a.m. to 4 p.m. (Wednesday to Sunday)
Address: 26876 Mulholland Hwy, Calabasas, CA 91302, USA
5. Soak Up the Sun from Santa Monica Beach
You didn't think I'd leave that off the list, did you? After all, lounging on Santa Monica Beach with your toes burrowed in the warm sun is a prime example of Californian-style livin'!
Head over to the northern end of the beach where you'll find the Annenberg Community Beach House, a community destination with a courtyard, splash pad, view deck, gallery, and more.
With pathways to help you navigate your way through the sand, Santa Monica Beach also features volleyballs and chess tables.
I'm sure I don't have to tell you that this place gets super busy during the weekend, so you may wish to head there early or check the city's real-time parking information if traveling with a rental.
Entrance fee: Free
Hours: Sunrise to Sunset
Address: Ocean Ave at Colorado Ave, Santa Monica, CA 90401, USA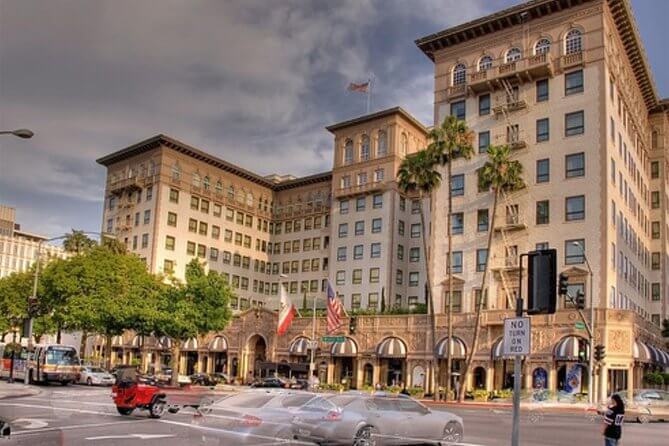 Owing to its proximity to both Hollywood and Downtown L.A, exploring those legendary areas is among the unmissable things to do in Santa Monica!
Take a day trip over to LA's iconic Hollywood and see the Hollywood Walk of Fame – a landmark that requires exactly zero introduction! Take some quintessential selfies with the Hollywood Sign, then explore the Chinese Theatre.
You'll pass by Sunset Strip on your way through Rodeo Drive where you can live out your own Pretty Woman fantasies. Rest assured that the entire tour is narrated, making it easier for you to spot celebrity houses and historic filming locations.
Oh, and did I mention that the activity includes a stop at a famous L.A Farmer's Market where you can treat yourself to lunch?
Entrance fee: $89.25
Hours: 10 a.m. to 3.30 p.m. or 12 p.m. to 5.30 p.m.
Address: 1654 Ocean Ave, Santa Monica, CA 90401, USA
Small Pack Problems? 😉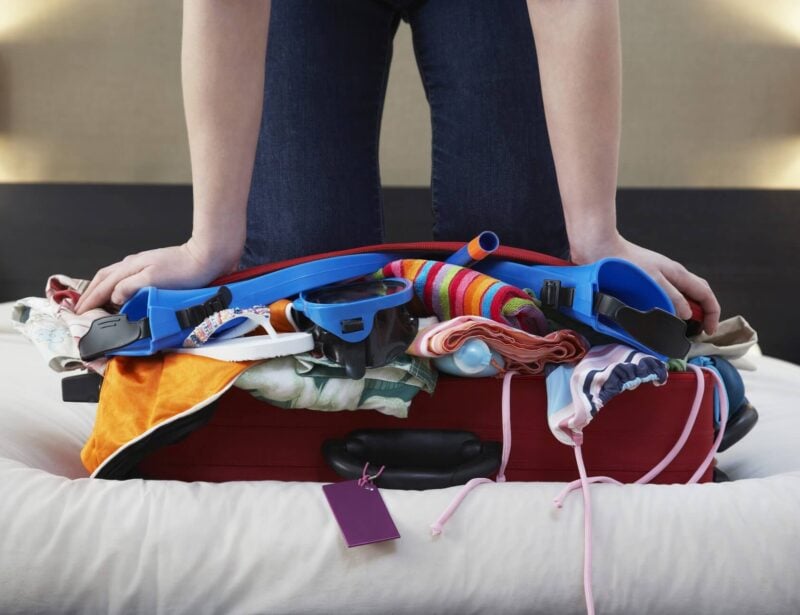 My missus travels with all her clothes in ziplock bags: don't be like my missus. UP YOUR PACKING GAME!
Packing cubes for the globetrotters and compression sacks for the real adventurers – these babies are a traveller's best kept secret. They organise yo' packing and minimise its volume too so you can pack MORE.
Or, y'know… you can stick to ziplock bags.
View Our Fave Cubes
Or Check Out the Sacks!
7. Bike the Marvin Braude Trail
Colloquially referred to as 'The Strand', the Marvin Braude Trail hugs the shoreline and spans over 22 miles.
Expect a sightseeing bonanza since this route stretches from Torrance County Beach to Will Rogers State Beach, literally connecting every Santa Monica Bay beach along the way! Talk about covering a lot of ground in less time, right?
If cycling's not your thing, fret not. The trail is also popular among pedestrians, rollerbladers, and even runners.
A little-known fact is that the route even crosses Dockweiler State Beach where you can enjoy a close-up view of planes taking off from LAX.
One word of advice? Head there early in the morning when the city's still asleep to watch the sun rise over the ocean.
Entrance fee: Free
Hours: 24 hours
Address: Manhattan Beach, CA 90266, USA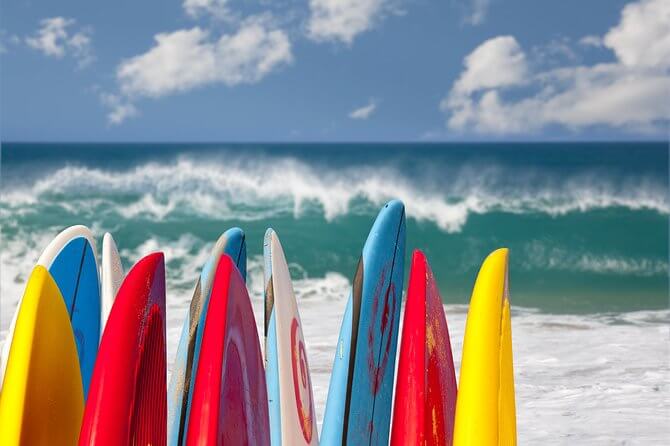 Ah, the Californian sport by excellence!
Anyone who's ever been to Santa Monica will tell you that surfing is an integral part of the local culture- and the city's certainly got the waves for it! As such, it should come as no surprise that this adrenaline-pumping watersport is among the most popular things to do in Santa Monica.
Whether you're a complete novice to surfing or simply want to brush up on your skills, I can absolutely recommend this activity.
Learn about board dynamics, design, as well as surf etiquette, and ocean safety before moving on to techniques like Hang Ten. By the end of the session, you'll be riding your own waves in a safe environment supervised by your instructor.
Entrance fee: $140
Hours: Dependent on activity
Address: 2701 Barnard Way Parking lot 5 south, Santa Monica, CA 90405, USA
9. Take the Kids to Palisades Park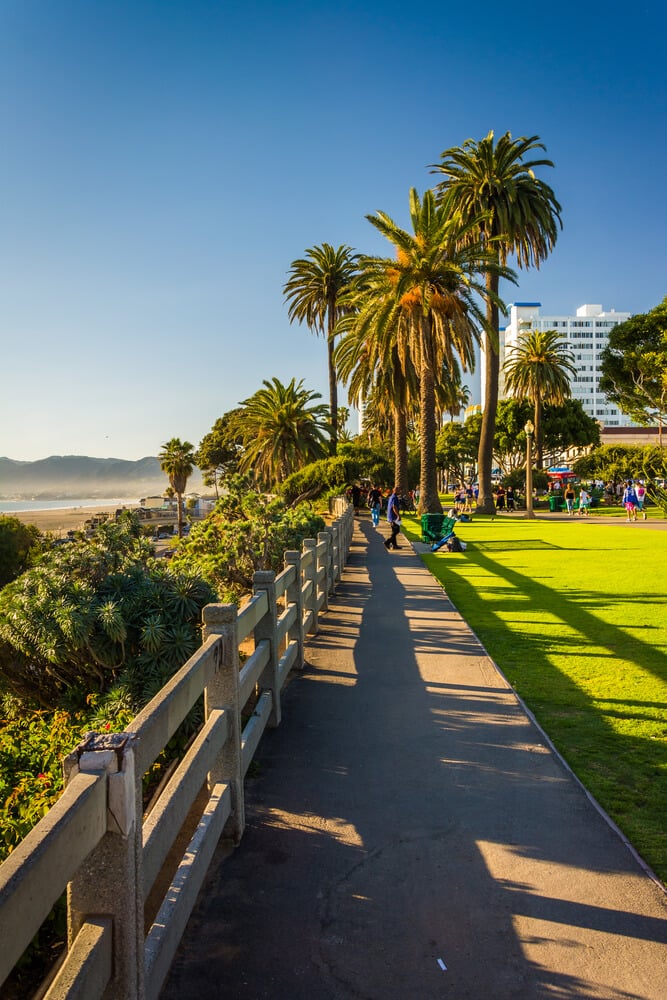 Parents, rejoice! Here's one activity that'll keep the whole family entertained while providing ample space for the little ones to run about.
Drawing both tourists and locals alike, Palisades Park is yet another lush spot that'll also please fans of the great outdoors. Because it's perched on sandstone bluffs, this venue provides sweeping views of the city and coastal mountains.
Overlooking both Santa Monica State Beach and the Pacific Coast Highway, Palisades Park features gorgeous green spaces fringed by unblemished ocean vistas.
It also offers plenty of unique amenities, including public art installations, a camera obscura, and even petanque courts where you can challenge the family to a fun game.
Entrance fee: Free
Hours: 5.30 a.m. to 11 p.m. (Monday to Saturday), 6 a.m. to 11.30 p.m. (Sunday)
Address: Ocean Ave, Santa Monica, CA 90401, USA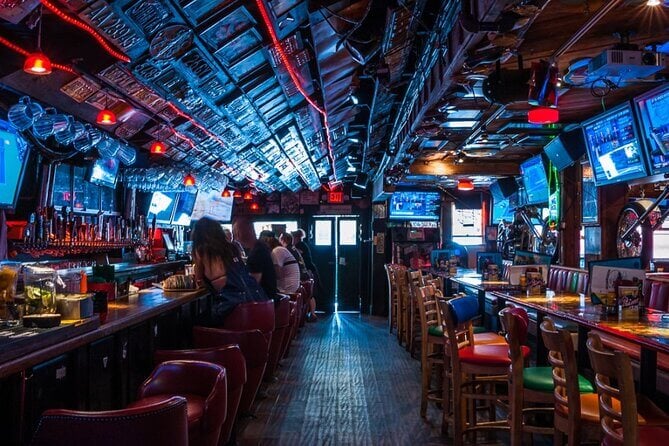 Contrary to popular belief, Santa Monica isn't just about surfing and sandcastles! Since it attracts so many tourists, the city has quite an exciting nightlife- as evidenced by the sheer number of bars and pubs dotted throughout.
In fact, travelers looking for evening activities in Santa Monica may wish to check out this lively Bar and Club Crawl!
Perfect for first-time visitors to the city, this activity takes you through the heart of the city. Two of the venues are found smack dab on the 3rd street promenade, one of Santa Monica's most happening spots.
Admission, three complimentary drinks, and bottle service are included, so you're all set for one heck of a fun night in Santa Monica!
Entrance fee: $69
Hours: 8 p.m. to 10.30 p.m.
Address: Meet-up point across the street from The Georgian Hotel (1415 Ocean Ave, Santa Monica, CA 90401, USA)
Is This the Best Daypack EVER???
11. Visit the Bergamot Station Arts Center
Wondering what to do in Santa Monica on a lazy afternoon? Well, how about a visit to the Bergamot Station Arts Center, located on Michigan Ave?
One of the most popular art centers in California, this railroad station-turned-warehouse-turned gallery houses works from both local and international artists. It often showcases rotating exhibits so you'll rarely see the same piece twice.
The Bergamot Station Arts Center actually consists of around 30 galleries so you may wish to set aside 2-3 hours to properly take everything in. This venue often hosts various types of events so be sure to check their calendar ahead of time to see if there's anything you'd like to catch during your stay in Santa Monica.
Entrance fee: Free
Hours: 10 a.m. to 6 p.m. (Tuesday to Saturday)
Address: 2525 Michigan Ave, Santa Monica, CA 90404, USA
12. Meander the Venice Beach Boardwalk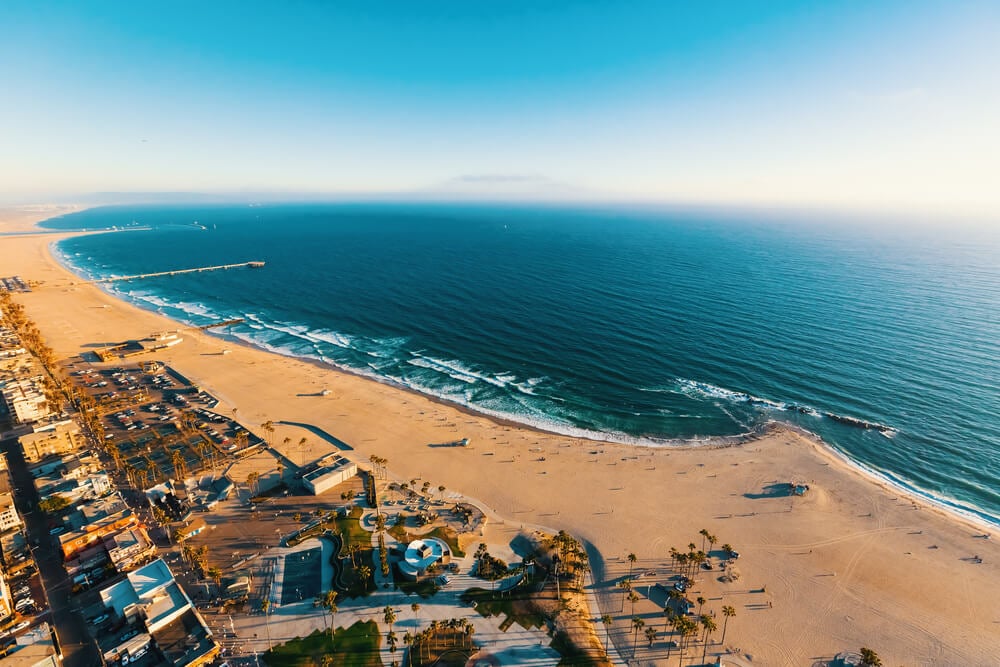 Located 10 minutes outside Santa Monica, the Venice Beach Boardwalk is especially known for its dazzling sunsets.
An absolute tourist magnet, this venue offers two miles lined by various types of street performers and street vendors. It's also home to a henna tattoo parlor, children's play area, fishing pier, and an internationally recognized skate plaza.
It goes without saying that summer can get insanely busy. If you'd like to avoid the afternoon crowd, you can always head over to one of Venice Beach's rooftop lounges to enjoy the sunset without having to push through gaggles of tourists.
The High Rooftop Lounge and The Venice Whaler are just a couple of spots that I can recommend for soaking up delightful ocean views.
Entrance fee: Free
Hours: 24 hours
Address: Venice Beach, California, USA
13. Marvel at the Getty Villa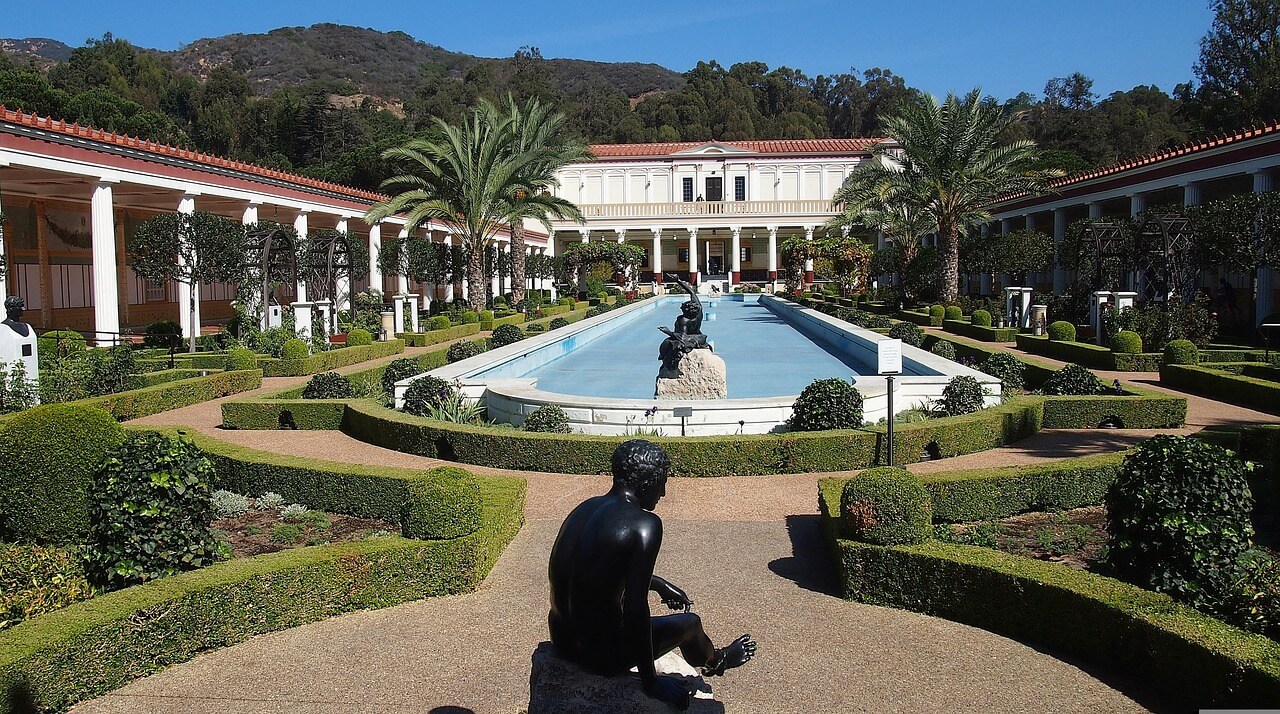 Get ready to be wowed by one of the most eye-catching attractions in Santa Monica!
Located around 20 minutes outside the city, this palatial villa lies in Los Angeles' trendy Pacific Palisades neighborhood. Because this place is basically a reconstruction of a former Roman house, you can expect luxurious grounds, eye-catching architecture, and intricate gardens.
This villa is home to plenty of artwork, including Roman coins, original marble statues, and even ancient mummies! Be sure to check out the villa's second floor which features rotating exhibits.
Just a quick heads up before you head there: admission is free, but this place does require requires a timed-entry reservation, so you can always reserve your slot online or by calling (310) 440-7300.
Entrance fee: Free
Hours: 10 a.m. to 5 p.m. daily (closed on Tuesdays)
Address: 17985 E Pacific Coast Hwy, Pacific Palisades, CA 90272, USA
14. Climb the Santa Monica Stairs
Something of a hidden gem in the city, the Santa Monica Stairs refer to a pair of outdoor staircases in a tranquil residential area.
While most tourists don't seem to know about this place, it's actually quite popular among locals since it's become something of a fitness hotspot.
Be sure to slip into your comfiest shoes though since the Santa Monica Stairs are made up of over 300 wooden and concrete steps, so you'll definitely feel the burn! If you ask me, the view from the top is absolutely worth it- especially in the evening when the city skyline is illuminated.
In spring and summer, you may pass by grab-and-pay stands offering water bottles for around $1.
Entrance fee: Free
Hours: Open 24 hours
Address: 699 Adelaide Dr, Santa Monica, CA 90402, USA
Travel with peace of mind. Travel WITH a security belt.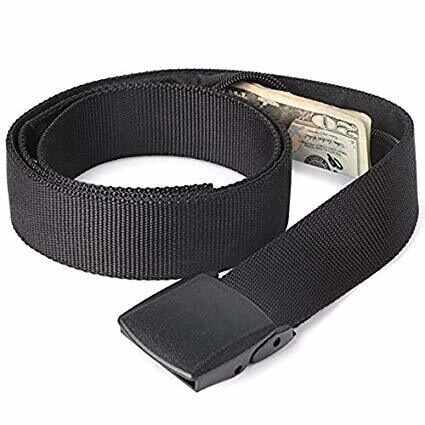 Get your cash stashed with this awesome Pacsafe money belt. It will keep your valuables safe no matter where you go.
It looks exactly like a normal belt except for a SECRET interior pocket perfectly designed to hide a wad of cash or a passport copy. Never get caught with your pants down again! (Unless you want to.)
Hide Yo' Money!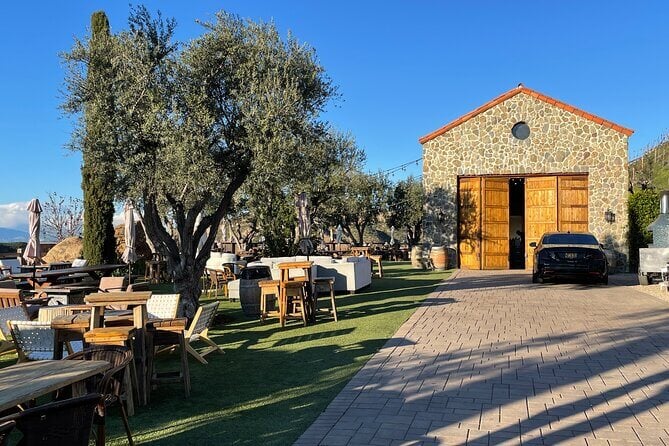 If you're looking for romantic things to do in Santa Monica, you really can't go wrong with a wine-tasting experience in a luxury car.
Leave the noise of the city behind as you head for the mountains and canyons-fringed venues where you can sample some of the best wines in California. Explore California's most picturesque areas and take in the mesmerizing sceneries while enjoying a quiet moment of respite.
Be sure to charge your phone for pics since this experience includes a stop by the Malibu Pier, Malibu Canyon, and the Santa Monica Mountains where you can sip on wine with a view! On the way, you'll also pass by popular spots like Malibu Lagoon State Beach.
Entrance fee: $99
Hours: 11.30 a.m. to 5.30 p.m.
Address: 220 Broadway, Santa Monica, CA 90401, USA
16. Stroll through the Farmers Market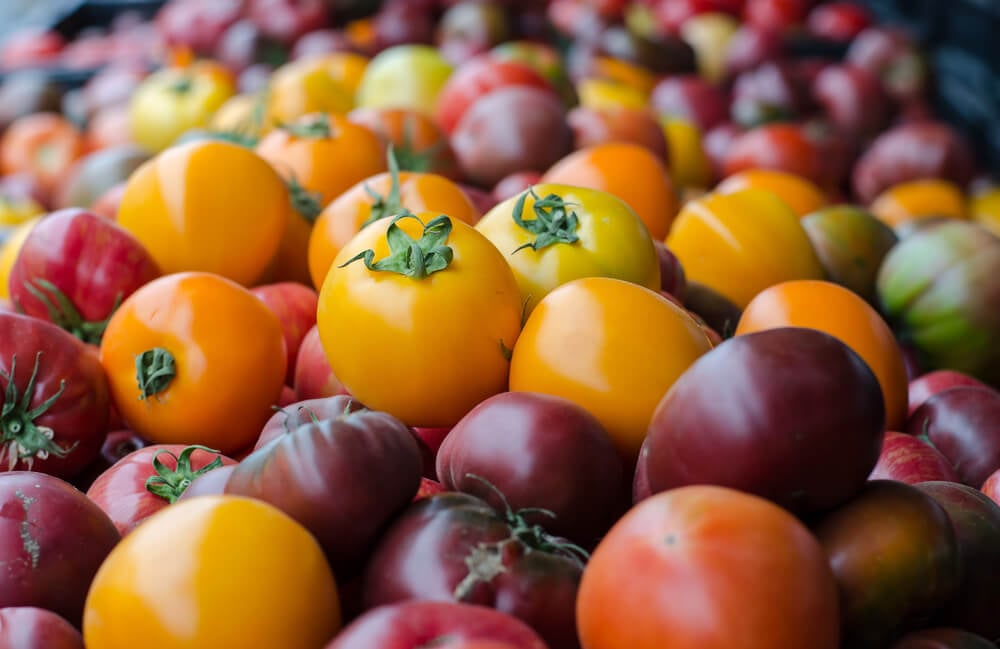 Whether you want to shop for groceries or simply want to enjoy a stroll through the city while soaking up the charming Santa Monica vibe, I can totally recommend a visit to the Farmers Market.
Rain or shine, the city hosts four markets during the week: two on Saturdays, one on Wednesdays, and one on Sundays.
A long-standing tradition in Santa Monica, the markets differ from regular ones since they offer plenty of other products along with the usual seasonal produce. There are street musicians, live cooking, and loads of scrumptious street food.
Here's a little tip for you: if you head there around noon, you'll most likely be privy to various discounts and BOGO offers on hot meals and pre-packaged food.
Entrance fee: Free
Hours: 8 a.m. to 1 p.m. (Wednesday and Saturday)
Address:155-199 Arizona Ave, Santa Monica, CA 90401, USA
17. Mosey Around the Museum of Flying
Let's wrap it up with another excellent destination for travelers looking for things to do in Santa Monica with kids!
This private, non-profit museum features an extensive range of exhibits and displays dedicated to the development and changes in aviation throughout the years.
Aviation enthusiasts will no doubt enjoy aircraft models such as a close replica of the Wright flyer, jet age crafts, and even a Boeing 727's nosepiece.
It's not just all about aviation either: the little ones will even find a kids' area, complete with hands-on exhibits, an interactive flight simulator, and a craft display plaza. Be sure to check out the on-site theatre which regularly hosts aviation-related movies and documentaries.
Entrance fee: $10 (adults), $8 (seniors and students), $6 (children 3-12)
Hours: 10 a.m. to 4 p.m. (Thursday to Sunday)
Address: 3100 Airport Ave, Santa Monica, CA 90405, USA
Where to Stay in Santa Monica
Santa Monica has some pretty cool places to crash and if you're wondering whether it'll be easy to get by on a budget, the answer is yes!
In fact, the city is positively laden with a wide range of options, from affordable hostels to mid-range Airbnbs, or even more luxurious hotels for travelers who aren't watching their purse strings.
Here are some of my favorite places to stay in Santa Monica!
Best Hostel in Santa Monica – HI Los Angeles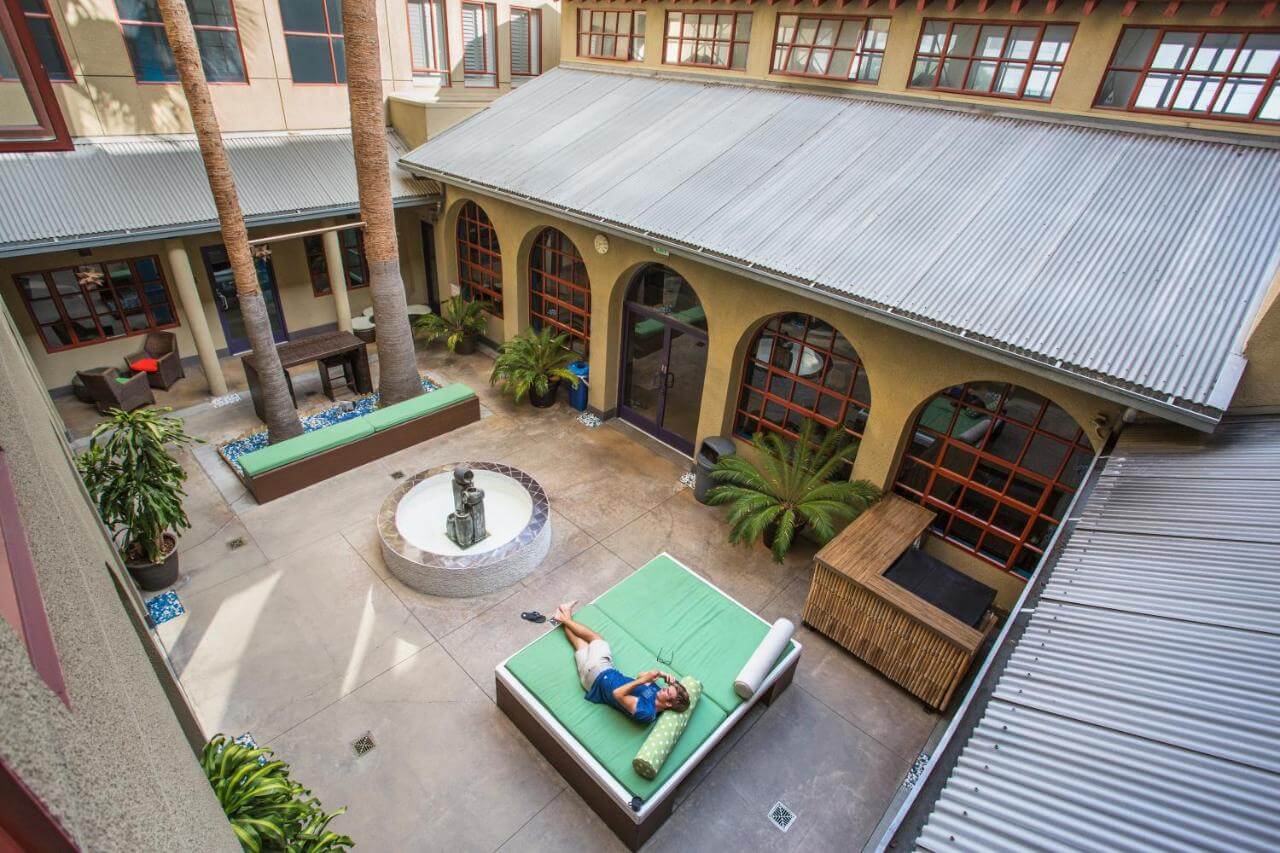 Here's an affordable hostel that ticks all the boxes. Located just a few steps from the stunning Venice, Malibu, and Santa Monica beaches, HI Los Angeles boasts both mixed and female-only dorms with comfortable bunk beds. If you'd rather have your own space, you'll be glad to learn that the hostel also provides Double or Twin rooms. On-site amenities include a shared kitchen, game room, a brightly colored lounge, and a 24-hours front desk – perfect for those late-night flights!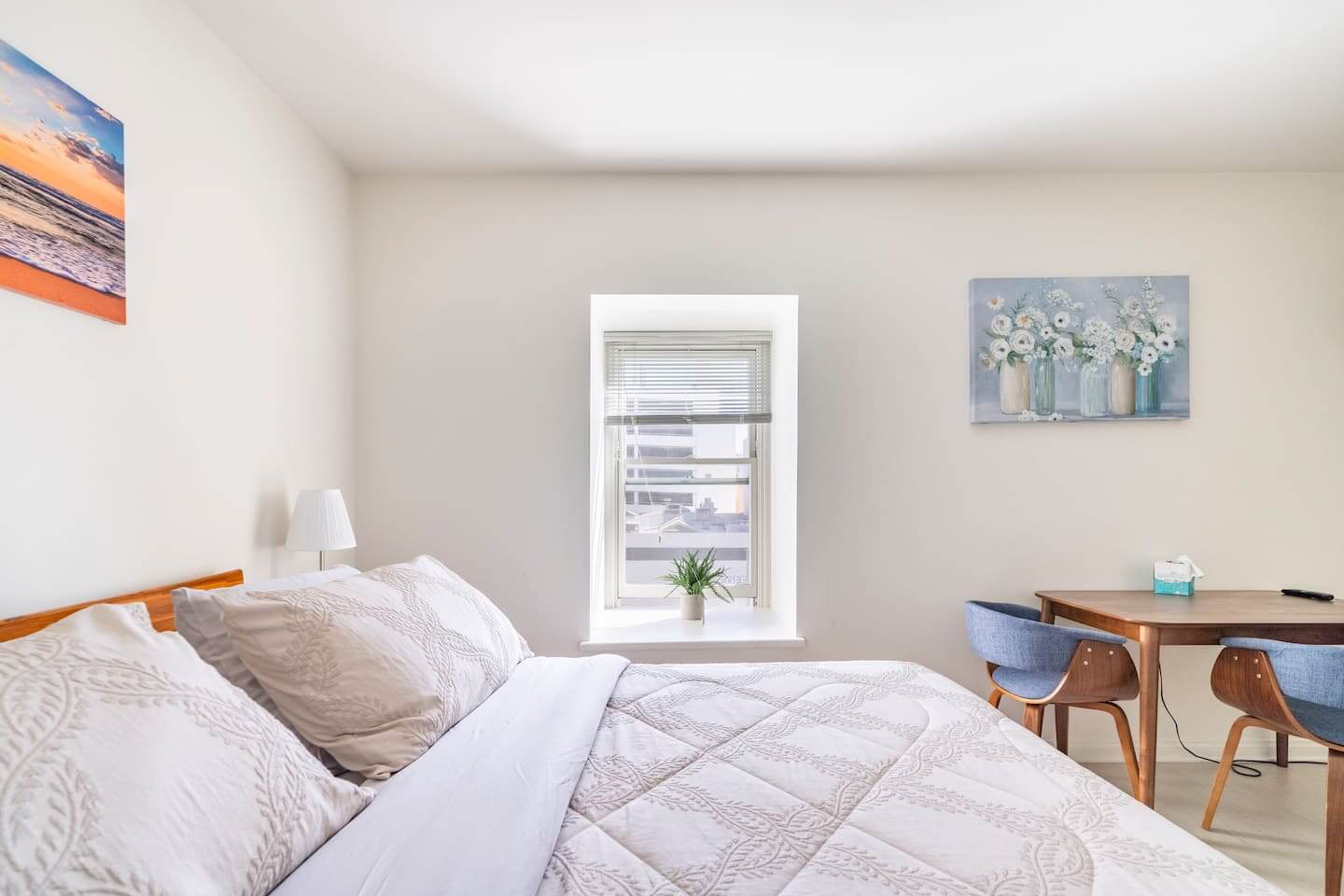 Couples, this one's for you. Commanding an excellent location near some of the best attractions in Santa Monica, this open-plan vacation rental in Santa Monica comfortably sleeps two on a king-sized bed. Overlooking the lively Santa Monica Promenade, this space lies smack dab where the action is! Some of Santa Monica's best eateries lie practically on your doorstep, but if you don't want to go out, you can always use the well-outfitted kitchen to rustle up a snack.
Best Hotel in Santa Monica – Casa Del Mar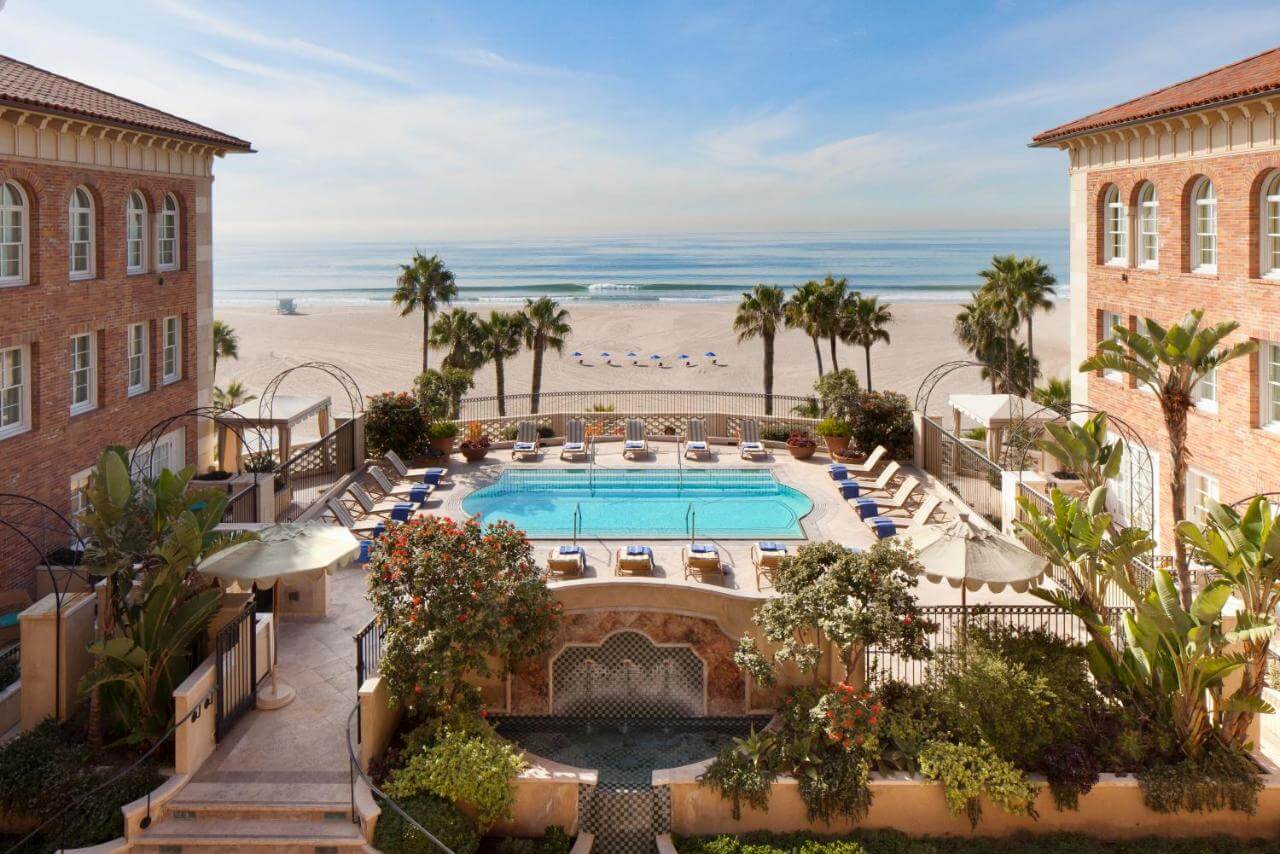 If you can afford to splurge a bit, Casa Del Mar is one hotel that certainly won't disappoint! Overlooking the ocean, this Renaissance Revival hotel features a hot tub, outdoor pool, and two on-site restaurants. Spend a day exploring nearby points of interest like Palisades Park, Venice Beach Boardwalk, and Santa Monica Beach, then return to the hotel's King Room for two. A fitness room and business center are also available on-site. And if you're planning a California road trip, this one comes with parking.
Some Additional Tips for Visiting Santa Monica
Grabbed your surfboard yet? I can imagine how stoked you are to head out there and hit all those great Santa Monica spots but before you do, be sure to check out my travel tips to ensure you have one heck of an epic stay!
Hydrate, Hydrate, Hydrate! I can't stress this enough – especially if you're going to be there in the summer! It can get quite hot then, so remember your sunblock, shades, and hat as well.
Get acquainted with Tide Clocks. This will definitely make it easier for you to plan various types of nautical activities in Santa Monica like beachcombing, swimming, or fishing.
Walk around. Because it only measures 8.3 square miles, Santa Monica is a super walkable city. Most sidewalks are spacious and plenty of attractions lie close to each other so don't hesitate to explore the city on foot.
Book a place with kitchen. This is an excellent way to cut back on costs since you can easily grab some inexpensive produce to prepare in your own kitchen. Alternatively, you can consider booking a place with a daily complimentary breakfast.
Don't forget your travel insurance for Santa Monica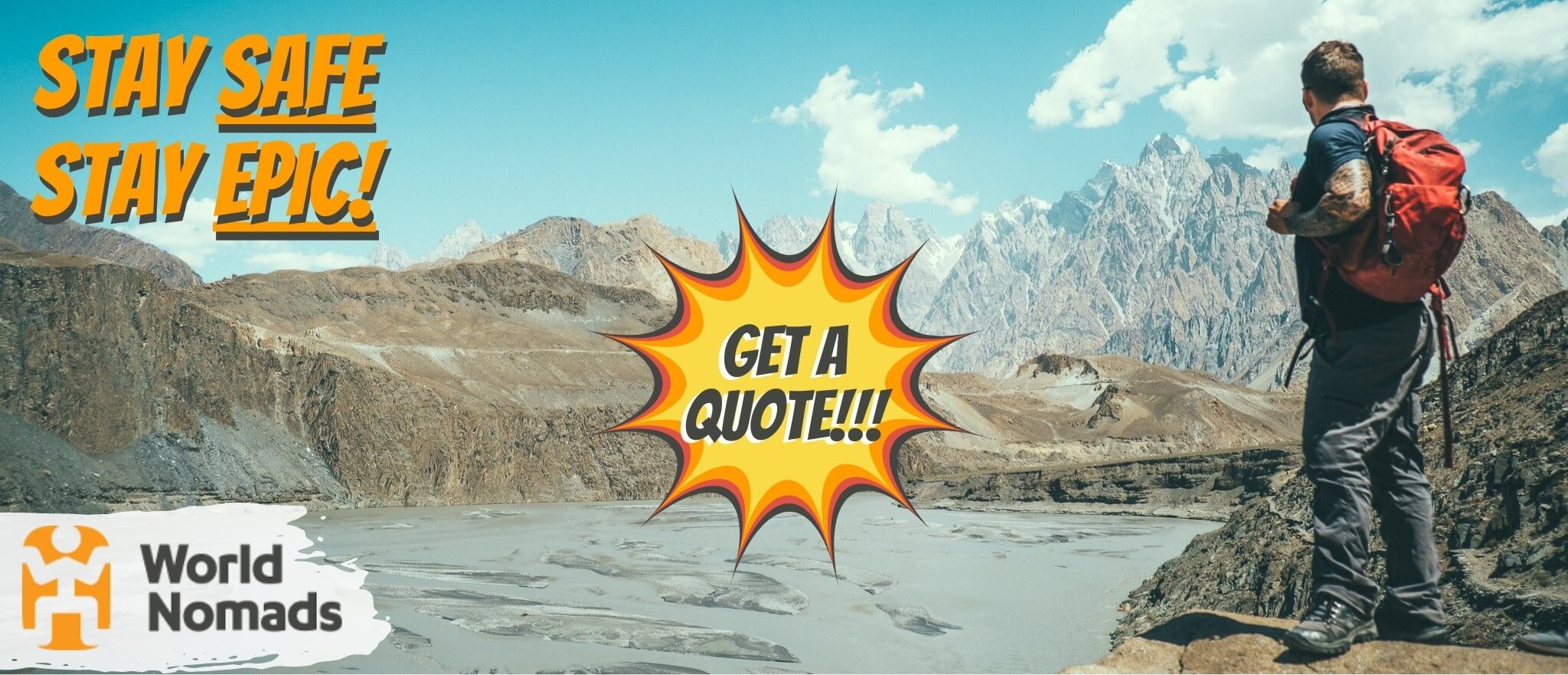 World Nomads' mission is to support and encourage travellers to explore their boundaries. They offer simple & flexible travel insurance, and safety advice to help you travel confidently.
They've been doing it since 2002 – protecting, connecting, and inspiring independent travellers just like you.
Get a quote below or read our in-depth review!
World Nomads provides travel insurance for travelers in over 100 countries. As an affiliate, we receive a fee when you get a quote from World Nomads using this link. We do not represent World Nomads. This is information only and not a recommendation to buy travel insurance.
Final Thoughts on Things to Do in Santa Monica
It's no secret that California isn't exactly a cheap destination. But I'm sure by now you've realized that Santa Monica can very easily be visited on any budget – if you know where to go, of course!
Just remember to make your reservations in advance to benefit from the very best deals in terms of accommodation or entertainment.
Because the city's practically bursting with sun-kissed beaches, nightclubs, and incredible attractions, you'll definitely be in for an unforgettable stay.
It doesn't matter if you're merely passing through on a backpacking trip across California, spending the weekend, or planning an extended stay: you'll find heaps of exciting things to do in Santa Monica regardless!
---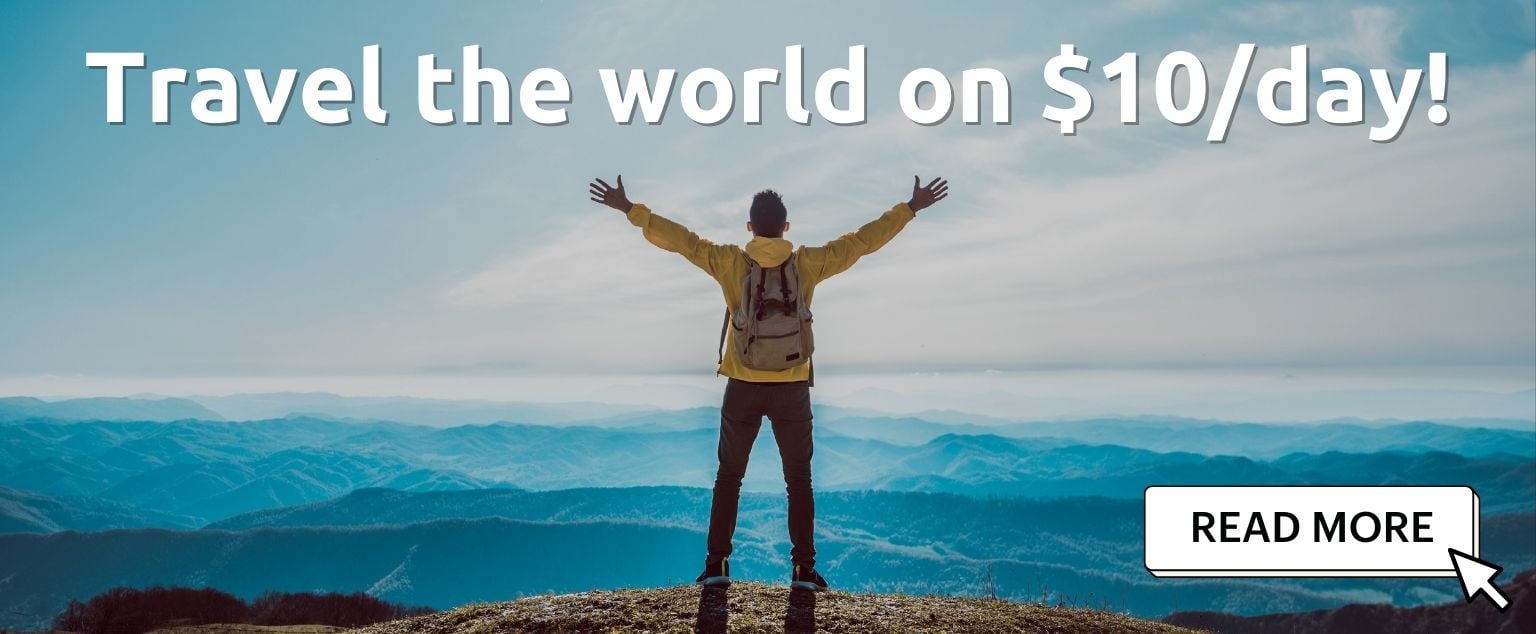 And for transparency's sake, please know that some of the links in our content are affiliate links. That means that if you book your accommodation, buy your gear, or sort your insurance through our link, we earn a small commission (at no extra cost to you). That said, we only link to the gear we trust and never recommend services we don't believe are up to scratch. Again, thank you!