Melbourne, Florida, USA is one of those interesting cities that sits partly on the mainland, and partly on an island on the east coast of Florida. With a young-ish population (think lots of Millenials), it's a draw for travelers looking for some excitement to go with abundant nature and other creative interests.
When you're in Melbourne, you're in rocket science country. You're less than an hour away from one of the unmissable things to do in Florida, NASA's foremost rocket launch site. You're likely to run into a lot of scientists or uniforms, but it is also a beach town, with a vibrant surfing community.
In 1969, neighboring city Eau Gallie merged with Melbourne. Today they form one unit, representing a diverse city with an arts district of note (some still aren't particularly happy about it.)
The Florida Institute of Technology can be found here, no doubt contributing to the high concentration of Millennials in Melbourne. All of this makes it a fascinating place to visit. And if you're not yet convinced, here's a brief suggestion of what to do in Melbourne, FL.
The most popular Melbourne FL things to do involve space, manatees, and alligators, not three words you often hear in the same sentence. Check these activities on your list.
If you're in Florida, you should take the opportunity to see some manatees. Manatees are among Florida's most famous indigenous celebrities, and fairly common in the sea and riverways. They're also called sea cows and are the ocean's largest herbivores.
As common are dolphins, who seem to enjoy the warm waters along the Cocoa Beach coast. Take a boat ride out for a few hours, and you're bound to catch sight of what Christopher Columbus mistook for a mermaid.
Kennedy Space Center is a place of legend, and probably the most inspiring of all Melbourne FL attractions. This is where most of NASA's explorations involving human space flight were launched. The visitor complex is organized into mission zones. Each era of the space program is explored with talks, exhibitions, and visits to actual launch sites.
It doesn't get more real than seeing the actual rockets and ships that were used to propel humans to space. Seeing the actual Space Shuttle Atlantis is an experience most will not soon forget. And if you've really got the right stuff, you can even try the Shuttle Launch Experience or a docking simulator. Without a doubt among the most popular things to do in Melbourne, FL.
3. Pay Respects at the Liberty Bell's Replica
The Liberty Bell Memorial Museum is an educational museum focusing on major milestones in American history. It contains a rotunda arranged in a timeline that depicts historical events, as well as artifacts and items of historical interest.
The replica of the Liberty Bell is a key element, especially for those not able to see the original in Philadelphia. Notable is the fact that money to produce the bell was raised by schoolchildren in 1976. It was also cast by the same foundry that cast the original bell – back in 1751!
Andretti Thrill Park is a theme park of sorts, themed around go-karting and sporty activities. There are several tracks for all ages, including an Andretti challenge, an F1-style track, and even a Junior Indy track.
But the park is much more than that, incorporating mini-golf, batting cages, a climbing wall, laser tag, and even mini bowling. If sports aren't your thing, hit the arcade or the rides.
5. Explore the Waterways in an Airboat
In all cop movies and tv shows set in Florida, there's bound to be a chase scene involving an airboat eventually. These glide over Florida waters like a dragonfly, and vary in size from single or two-seaters to 50-seater cruisers.
Operators will likely offer to take you on a 'gator-viewing excursion, but there's lots of other wildlife to marvel at on the waterways. You might also want to do these at sunrise or sunset – it's a unique but beautiful experience. High speed chases not required.
6. Explore a Florida EcoTreks
This is a nature lovers' paradise. An EcoTrek takes you out into the Florida wilds. You can opt to go by foot, canoe, airboat or mountain bike. There are also various options for the trip, ranging from 2-6 hours.
The treks all center around the St Johns River, which is the longest in Florida. Incidentally, the river is home to sharks! They're just one element of a diverse ecosystem that you can explore on an EcoTrek.
There are a couple of unique things to do in Melbourne, FL that may not be as common anywhere else.
7. Play Tank Commander – For Real!
Have you ever wanted to drive a tank? Welcome to Florida. Tank America lets you get behind the wheel of an actual tank after you've done basic training of course. If you've seen off the challenge of navigating the tank course, you can try your hand at laser tag – with tanks!
The scenarios are played out on an authentic Hollywood set, and you can pick from a number of packages. Fair warning, some options may not be cheap, but you can trade that off by claiming you crushed a car in a tank. Otherwise, opt for an immersive laser tag experience, complete with screaming overhead jet sounds and a scorched earth battleground setting.
8. Go Beyond Our Planet, and See Into Space
By now you know that outer space and Florida have a deep connection. This part of the state isn't called the Space Coast for no reason. The space-age-looking building that houses the Astronaut Memorial Planetarium and Observatory is a fascinating way to explore our planet's place in the universe.
Check out the pendulum that allows you to observe the planet's rotation. See the night sky through a huge telescope, and on the planetarium dome. There's also a theater that displays amazing visuals on a giant three-story iMax-style screen.
9. Visit The Sea Turtle Preservation Society of Melbourne Beach
Sea turtles are part of our planet's precious wildlife and are endangered. Sea Turtle Preservation Society of Melbourne Beach helps to protect the population of sea turtles around its coast. Learn about their work or even participate in a project like a beach clean-up or other community event.
You can also take a guided walk to see nesting turtles if the timing is right. Otherwise, you can call ahead to check when talks or events are scheduled. It's a great way to keep the planet in mind even when you're on holiday.
Safety in Melbourne FL
When finding things to do in Melbourne FL alone, it helps to research the safety aspects. Fortunately, Melbourne is highly regarded in terms of safety and livability. So it's great for visitors, boasting a vibrant cultural life, nightlife, and fun things to do off the beaten path.
That's not to say that crime is nonexistent. As with any city, a fair bit of common sense should always prevail. Practice some caution if you are alone, especially in the downtown area at night.
All things considered, you should have little cause for concern, and have a great time in Melbourne. Read our tips for traveling safely before you fly and always get travel insurance. Check out our roundup of the best travel insurance.
There are lots of millennials here, so it's no surprise that there's a fair selection of hip things to do in Melbourne, FL. From famous bars to underground music venues, we've got you covered.
10. Wind Down With Food, Beer, and Sports
Coasters Pub and Biergarten is a popular hangout, offering a sports vibe and the all-important ale! One claim to fame is that the world-famous Beer Hunter Michael Jackson (no, not THAT Michael Jackson), gave the pub a very favorable mention on his blog when he visited.
Another pleasant surprise is the attention given to the food offering. The pub claims to cook most of its food from scratch, rather than importing pre-made selections. They also have a great selection of unusual brands on their beer list.
Live music is always a safe bet for a great time, especially at night. Lou's Blues caters to blues fans but also hosts classics nights of the 70s, 80s and 90s hits, all played by a smokin' live artist.
It's open every night of the week, serves classic American fare, seafood and snacks, and has a full-service bar on the beach! You can hang out on the deck in the cool sea breeze, or get down and dancy indoors – it's up to you.
Looking for a specific place to stay? These are our highest recommendations for places to stay in Melbourne, FL.
A beautiful, trendy apartment in an area with an artsy vibe. The building itself is a restored historic beauty, and you're a mere throwing distance from the Rehab Vintage Market, which has amazing old pieces of furniture and tidbits.
The deck is really useful for relaxing and maybe the element that puts this gem over the top.
Situated west of downtown, but surrounded by eateries and shops, you won't be very far from anything you might need here. Enjoy the pool on a hot day, and try the in-house bistro if you don't feel like walking across the street to a TGI Fridays.
The hotel is less than five miles from Liberty Bell Memorial Museum, Andretti Thrill Park, and the Brevard Art Museum, amongst other attractions.
Melbourne is not just for museum hunters and thrill-seekers. It has a romantic side, too. Here are some things to do in Melbourne FL for couples.
12. Brevard County Movie in the Park
What's more romantic than a movie under the stars? Through much of the warm season, movies are screened at Wickham Park Pavilion at least once a month. The project is partnered with gourmet food trucks, so there's an element of a picnic feel. The schedule is published online and via Facebook.
Chocolate covered potato chips! That's just one of the unusual concoctions the wizards at Grimaldi's Candy & Gifts Candy have come up with. Their reputation has developed into the stuff of legend. This is where locals go to find exotic candy-themed gifts and novelties. Perhaps the ghost pepper caramel or the key lime truffle are more your taste. Try them all!
The whole state of Florida is pretty pricey when looked at it from a backpacker's point of view, but that doesn't mean you can't have a good time! Here are a couple of activities to help you keep costs down during a visit to Melbourne, Florida.
Shortened by some to EGAD, this part of the city evokes fun and creativity. The development and drive is community-based, encouraging creative output, music, art, food, and events to help revitalize the neighborhood and surrounding areas.
You'll know you're in the area when the walls are muraled and the people seem a lot more musical and artsy. There's probably an event or some kind happening in the main street, whether it's a whiskey night or a rock concert.
15. FIT Botanical Gardens
The public Florida Institute of Technology Botanical Gardens. Though dogs and wheeled vehicles aren't permitted, trails and walks among the plants and birds here are well worth a morning or an afternoon. Take a seat at a seating area for a break. And best of all, it's free.
Books to Read in Melbourne FL
These are some of the greatest American novels of all time. Be sure to grab a few them of them while backpacking in America.
Sometimes a Great Notion – A tale of a hardheaded Oregonian logging family that goes on strike, leading the town to drama and tragedy. Written by PNW legend, Ken Kesey.
Walden – The transcendental masterpiece by Henry David Thoreau that helped modern Americans rediscover nature and her beauty.
To Have and To Have Not – A family man gets involved with the drug smuggling business in the Key West and ends up in a strange affair. Written by the great Ernest Hemingway.
When it comes to kids, there are plenty of Melbourne FL activities to occupy young minds.
16. Catch a Game at Space Coast Stadium
Take them out to the ball game, as they say. The USSSA Space Coast complex is a huge sports development with fields and facilities. Used as a professional facility, it has several events that the public can attend.
Take a tour, or watch a game. Softball, baseball, and soccer feature and provide year-round entertainment here. The complex even hosts its own tournaments for local teams, which is always fun to cheer on.
17. Choose What You Want to Do at Funtown
Talk about fun things to do in Melbourne, FL. The Funtown Family Center is a multi-activity center in Brevard that really should tick any box a kid needs. There's roller skating, laser tag, bumper car rides, and a bounce house.
That's really a full day's activities for a kid, which means potentially a full day's relaxing for you! You could always take the opportunity to find something in the arcade for yourself, or grab a snack while you let the kids burn off some energy. This is on the top of the list for indoor things to do in Melbourne FL for kids, so rain is not a factor.
Looking for things to do near Melbourne, FL? A day trip to Orlando might be just the ticket.
The Florida Everglades is a huge area, covering some 42 000 acres. There's nothing quite like taking an airboat ride all around it – it makes you feel very small and in the middle of nowhere. At times, it feels like the only friends you have are the alligators watching you drift by.
You'll be able to enter a wildlife park to see deer, zebra, and tropical birds, too. The day is made even better with a traditional Florida BBQ, and yes, that includes a taste of gator tail!
If you're at all interested in science or space, this is a once in a lifetime opportunity to get up close and personal with NASA's space projects. Learn about Hubble, take a virtual Shuttle experience, and see the vehicle assembly area and launchpad.
One highlight is the Saturn V rocket, which has been fully reassembled. It's an immense sight, being the biggest rocket ever built.
Three days in Melbourne doesn't leave a lot of time to mess about if you want to see many things. Here's a suggested itinerary of the highlights.
Day 1
You simply have to start on a high. Head to Titusville on the island, to Kennedy Space Center. There's lots to see and do, and it should take most of the morning just to take it all in.
Then head back into downtown to the Liberty Bell Memorial Museum. And just to keep a space theme going, make your way to the Astronaut Memorial Planetarium and Observatory for an evening look at the sky.
Day 2
Kick off day two with a bang and a visit to Tank America. Feel like spending some extra bucks to drive that tank? If that's not to your taste, or just opt for urban laser tag experience. It's all in the name of fun! After all that combat, we'll need something sweet to bring us back to reality.
Grimaldi's Candy & Gifts Candy sounds like the perfect opportunity to buy a gift and indulge in something for the tastebuds.
Day 3
The Eau Gallie Arts District is where you're headed today, to walk the streets looking at murals, catch a live music show or a mini-festival event. Maybe you'll bump into a few artists, or an item or two to buy.
You're not too far from Wickham Park now, and if it's the right day, we'll stick around for a walk and movie in the park. If we're out of luck on that front, keep heading north to the Space Coast Stadium, where there's bound to be a game or some sort of activity.
Don't forget your travel insurance for Melbourne, Florida
World Nomads' mission is to support and encourage travellers to explore their boundaries. They offer simple & flexible travel insurance, and safety advice to help you travel confidently.
They've been doing it since 2002 – protecting, connecting, and inspiring independent travellers just like you.
Get a quote below or read our in-depth review!
World Nomads provides travel insurance for travelers in over 100 countries. As an affiliate, we receive a fee when you get a quote from World Nomads using this link. We do not represent World Nomads. This is information only and not a recommendation to buy travel insurance.
Here are some quick answers to common questions about what to do and see in Melbourne, Florida.
Choosing what to do in Melbourne, FL is a nice problem to have. Between the alligators, the space jockeys and the artists, it seems that everyone has something to look at here. It's a good alternative option to the more hyped Orlando.
While you may be drawn into a magic kingdom in that city, Melbourne is where Space and Arts are the real frontiers to explore.
---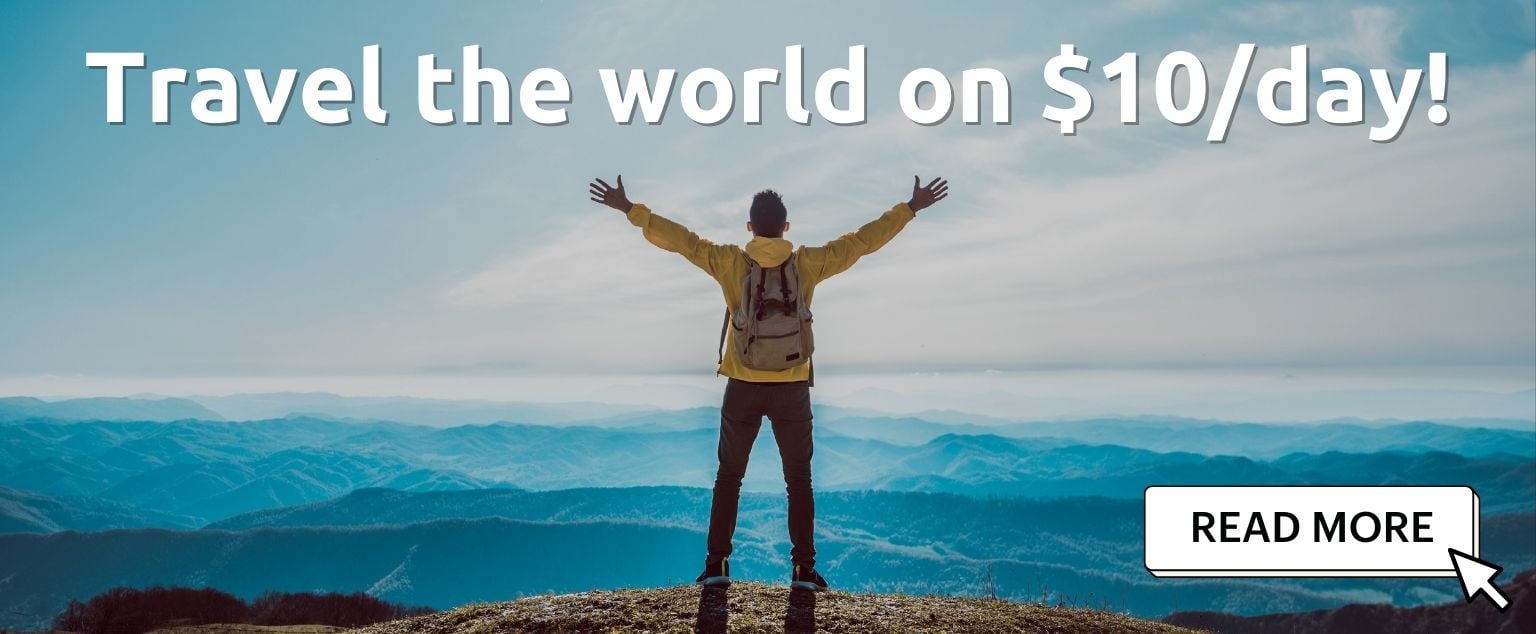 And for transparency's sake, please know that some of the links in our content are affiliate links. That means that if you book your accommodation, buy your gear, or sort your insurance through our link, we earn a small commission (at no extra cost to you). That said, we only link to the gear we trust and never recommend services we don't believe are up to scratch. Again, thank you!