With near-perfect weather and over 1,000 miles of unblemished coastline, Florida is packed with hidden treasures. And I do mean packed!
Boasting a scrumptious food scene, hidden springs, and beaches galore, Florida is the kind of destination that's literally got something for just about everyone.
Couples will revel in the abundance of secret romantic spots while families traveling with their kids will find heaps of exciting attractions for all ages.
Best of all, several hidden gems in Florida promise ample peace and quiet away from that well-trodden tourist track- so let's take a look at the BEST ones!
Let's kick this off with one of the most beautiful hidden gems in Florida!
Located in Coconut Grove (Miami's oldest neighborhood), the Kampong Botanical Garden is an absolute treasure smack in the middle of the city.
If you're a fan of green spaces like me, make sure you give this secret spot a visit during your trip to the USA. The garden is home to heaps of exotic fruits and plants originating from tropical destinations.
I would also recommend that you set aside some time to check out David Fairchild's Laboratory and Study, centered around the founder's life and work.
Remember to keep your eyes peeled for cocoplums, a South Florida native fruit that can grow up to 30 feet tall in the wild. The garden also houses other unique fruits, like the peanut butter fruit and the egg fruit.
Rating: 7/10 – Off the Beaten Track
Cost: $
Personal Opinion: Well worth the detour for a unique experience.
Okay, Orlando is best known for Universal and Disney World, but did you know that it's also home to a Titanic Museum?
One of the most underrated places in Florida, the Titanic Artifact Exhibition Museum, is an absolute dream come true for history buffs! I'm talking about no less than 17 galleries spread over 20,000 square feet. You'll need around 5 hours to take everything in, so be sure to plan accordingly.
The museum features hundreds of artifacts recovered from the shipwreck, and yes, that includes a 3-ton section of the actual ship hull. You'll even find full-scale replicas of the iconic Grand Staircase, the Verandah Café, and a First Class Cabin.
And it's not just another borin' old trip to the museum, either: interactive features ensure that you'll literally feel the bitter chill of the glacial Atlantic air as you stroll out on the Promenade Deck. You'll even be able to interact with actors dressed up as Molly Brown or Captain Smith.
Rating: 6/10 – Worth a Deeper Look
Cost: $34. 99
Personal Opinion: Great experience if you're in the area!
Art aficionados, this one's for you!
Tourists usually travel to Miami expecting heaps of glitz and glamor- and they're not wrong, either. But what not a lot of visitors know is that graffiti is actually a thing in Miami!
In fact, Florida hideaways like Wynwood actually celebrate street art, with brightly-colored murals splashed over virtually every surface. I can vouch for this super fun activity that'll have you creating your own street art in no time.
Not only will you enjoy a step-by-step lesson on how to use spray paint, but a local graffiti artist will also teach you complex skills like how to produce color gradients, patterns, drop shadows, and backgrounds.
Once you've gotten the hang of it, you'll be able to experiment and create your very own art piece! If you're looking for unique things to do in Miami, then this one is definitely for you!
Rating: 6/10 – Worth a Deeper Look
Cost: $42
Personal Opinion: Great experience if you're in the area!
One of the few untouched islands on the Gulf Coast, Caladesi Island is everything you'd expect from a Floridan destination. We're talking powdery white sand stretching out under the sun, clear waters, mangroves, and oodles of lush sights!
Best of all, Caladesi Island lies off the beaten track, so you won't need to push your way through gaggles of overly excited tourists either. We stayed at Sandpearl Resort and from there we managed to rent a private boat to Caladesi Island. You can also take the Ferry, which departs from Honeymoon Island State Park and takes about 20 minutes to reach the island.
Caladesi Island is the perfect retreat for slow travelers who really want to immerse themselves in the tranquility of the island. It may be on the small side, but it does pack quite a punch.
When the tide's high, you can even grab a kayak to explore the mangroves and perhaps even spot a few dolphins frolicking in their natural habitat. Fans of the great outdoors can hike over to the historic Homestead.
Rating: 9/10 – Hidden Gem Alert!
Cost: $$
Personal Opinion: Definitely don't skip that one.
Foodies, rejoice!
There's no shortage of great eateries in Key West, but if you want to discover some hidden gem cafes while getting away from the main tourist trail, I can absolutely recommend this activity. For a stomach filling time, you can find so many tasty food tours in Miami.
Not only will you discover some of the best secret spots in Florida, but you'll also learn more about how the local cuisine was influenced by the Caribbean and Cuban cultures.
This 3-hour tour will take you through no less than five different locations – and yes, that includes hole-in-the-wall places that few tourists know about! Some of the local dishes that you'll get to sample include fish tacos, conch fritters, and (of course) the iconic Key Lime Pie.
Oh, and did I mention that you'll also receive a collection of exclusive recipes, so you can replicate these scrumptious dishes back home?
Rating: 7/10 – Genuine Delight
Cost: $90.19
Personal Opinion: An absolute haven for foodies!
Here's a real doozy if you're looking for hidden gems in Florida!
Perfect for thrill seekers, this hour-long activity will have you flying a real airplane, so you can marvel at the Miami skyline from way up high.
Live out your pilot fantasies alongside an FAA-qualified flight instructor who will guide you through all the ins and outs of flying a plane.
The instructor will meet you at the hangar for a pre-flight briefing before you hop on the airplane. You'll enjoy a bird's eye view of Miami as the pilot takes off.
Once the plane reaches a safe altitude, you'll be able to take over the controls while the pilot guides you through climbs, basic turns, and descents. Talk about one heck of a cool activity, right?
Rating: 10/10 – Hidden Gem Alert
Cost: $339.15
Personal Opinion: Don't skip this one!
Now, if you're looking for a thrilling activity without necessarily taking to the air, then you can always consider this jet skiing experience.
A great way to explore some of the top magical places in Florida without dealing with the crowds or traffic. It takes you to the parts of the Ten Thousand Islands where the Everglades merge with the Gulf of Mexico.
As you zip around those tiny, uninhabited places, you'll get to explore parts of the islands that aren't easily accessible by boat. The islands are also known for their rich ecosystem and red mangroves. Remember to keep your eyes peeled for wildlife like egrets, great blue herons, manatees, and dolphins.
After marveling at these magical yet underrated places, you'll also enjoy a tour of Rookery Bay, one of the best national reserves in the USA, which features over 110,000 acres of protected waters, uplands, and mangrove forests.
In case you're an outdoor adventurer, there are many other national parks in the USA. Some provide campgrounds, where you can satisfy your thrill-seeking spirit and spend the night under the stars.
Rating: 9/10 – Worth Bragging About.
Cost: $275
Personal Opinion: An impressive find you'll tell friends about.
Parents who want to go off the beaten track while keeping their kids entertained should probably check out this ultra-fun activity!
Pirates are an integral part of Floridan culture, since the Gulf Coast offers plenty of hideout opportunities. So, here's your chance to embark on a one-of-a-kind voyage onboard a real-life pirate ship. This activity also includes various types of shows suitable for all ages.
More importantly, the performance isn't scripted, ensuring that the pirates can interact with their guests. Kids will no doubt enjoy pirate-themed activities like sword fighting, live canon fire, and even treasure hunting.
Rating: 7/10 – Genuine Delight
Cost: $39.95
Personal Opinion: Well worth the detour for a unique experience.
No list of Florida hideaways would be complete without mentioning Egmont Key Island, an absolute gem that's tucked away near Tampa Bay.
There's no better way to truly take in the many treasures around Egmont Key Island than on a relaxing catamaran cruise. Breathtaking views of St. Petersburg beckon as you sail away, complete with dolphins and tortoises in their natural habitats.
On your way to the island, you'll pass by the Sunshine Skyway Bridge, known as the world's longest cable-stayed bridge.
Once you reach the island, you'll have ample time to soak up the sun on the sandy shoreline, snorkel in those glorious waters, or even stroll over to historic sites like the Egmont Key Lighthouse and Fort Dade. Bottled water is provided, and you're free to bring your own snacks!
Rating: 10/10 – Hidden Gem Alert!
Cost: $66.67
Personal Opinion: Definitely don't skip this one!
Once you've gotten your fill of nature, I can recommend a visit to the Miami Design District, another great secret spot in Florida – not to mention one of the most eccentric!
This place may be full of life, but it lies off the main tourist trail, so you'll most likely be able to stroll around without the usual crowds.
It won't take you long to realize that this spot is super art-oriented, with plenty of galleries, graffiti, and sculptures around. Watch out for the quirky buildings, which are actual art depictions on their own.
You'll also have access to plenty of parks, museums, playgrounds, and boutiques peppered all over the place, but I do have to warn you that most stores are pretty high-end.
Rating: 7/10 – Genuine Delight
Cost: $
Personal Opinion: Well worth the detour for a unique experience.
Speaking of quirky, another eccentric hidden gem in Florida that you may wish to check out is Whimzeyland. And yes, I can assure you that it's just as whimsical as it sounds!
Travelers looking for unique things to do in Florida will no doubt relish the dizzying explosion of colors that greets them as soon as they step into Whimzeyland.
Housed in a private residence near Safety Harbor, this venue is also known as the "Bowling Ball House", owing to the massive cluster of bowling balls speckled across the yard.
Whimzeyland's eclectic collection of recycled art also includes ceramic sculptures, mosaics, customized wire sculptures, and colored bottles.
Rating: 6/10 – Worth a Deeper Look
Cost: $
Personal Opinion: Great experience if you're in the area.
If you ask me, Coral Castle totally takes the cake as far as underrated places in Florida are concerned!
Okay, first things first, though: despite its fancy-sounding name, Coral Castle isn't a castle as such. Rather, it's a limestone structure that was created by Edward Leedskalnin, an eccentric Latvian immigrant.
The castle is said to be an engineering feat, with heavy slab stones shaped into various items like a sundial, a crescent moon, a water fountain, and more.
What makes these sculptures special is that most of them weigh over 30 tons and stand more than 25 feet tall – which makes them even bigger than the ones in Stonehenge!
Rating: 8/10 – Worth Bragging About
Cost: $
Personal Opinion: A true hidden gem, sure to make you smile.
One of the oldest buildings in the entire Western Hemisphere, St. Bernard de Clairvaux Episcopal Church, is one of the best places in the USA that lies off the beaten track.
Believe it or not, the cloisters were actually built in 12th-century Spain, no less! In 1925, the Spanish cloisters were bought by William Hearst, who then took them apart and had the stones shipped in over 10,000 separate boxes to the U.S.
They were later purchased by Mr. Edgemon and Mr. Moss, who took nearly 20 months to figure out how the stones fitted together before rebuilding the monastery as a tourist attraction.
An absolute treat for sore eyes, this site is nowadays used as a backdrop for photoshoots and weddings.
Rating: 7/10 – Hidden Gem Alert
Cost: $
Personal Opinion: Well worth the detour for a unique experience.
Did you know there's a legit Japanese garden right in Palm Beach County? Well, I didn't until I accidentally stumbled upon the Morikami Museum and Japanese Gardens while driving through Delray Beach!
Believe me when I say this place deserves a spot on your list of magical places in Florida. An absolute oasis in the midst of bustling Palm Beach County, the gardens also represent the fierce determination and dedication of a Japanese farmer who wanted to form a farming community.
Despite the war and a nasty case of blight, he worked on his farm for over 60 years and eventually donated his farmland to Palm Beach County.
After strolling through the Japanese Gardens, you can always check out the onsite museum, which boasts plenty of informative exhibits. The museum regularly holds events, so be sure to check their page to see if there's anything you'd like to catch while you're there.
Rating: 10/10 – Bucket List Essential
Cost: $
Personal Opinion: Don't miss it! A must-visit gem of excellence.
Let's wrap up our list with another delightful Florida hideaway that's sure to wow nature lovers!
Clam Pass Park is known for its beautiful beach and mangrove forest. It's quite easy to miss the entrance to the beach if you don't know where it is. You need to take the main boardwalk and cross through a natural tunnel formed by white, red, and black mangroves.
At the end of the tunnel, you'll step out on an exceptionally scenic white beach fringed by gorgeously clear waters.
On the right of the tunnel, you'll find the estuary, where fresh mash water empties into the ocean. While estuaries tend to be quite deep and powerful, Clam Pass is known for being surprisingly calm and shallow. As such, it's not uncommon to see swimmers floating or wading through the water – so remember to bring your bathing suit!
If you're planning a long stay in this area, the Hilton Naples Hotel could be the perfect place to call home. With convenient amenities and proximity to Clam Pass Park, you'll have everything you need to enjoy your time in Florida.
Rating: 10/10 – Bucket List Essential
Cost: $
Personal Opinion: Don't miss it! A must-visit gem of excellence.
Don't Forget Travel Insurance!
I would recommend ALWAYS getting comprehensive USA insurance when traveling, especially adventure style.
ALWAYS sort out your backpacker insurance before your trip. There's plenty to choose from in that department, but a good place to start is Safety Wing.
They offer month-to-month payments, no lock-in contracts, and require absolutely no itineraries: that's the exact kind of insurance long-term travellers and digital nomads need.
SafetyWing is cheap, easy, and admin-free: just sign up lickety-split so you can get back to it!
Click the button below to learn more about SafetyWing's setup or read our insider review for the full tasty scoop.
By now, I'm sure you've realized that Florida is a real smorgasbord of beaches, fun, and endless natural beauty.
The good news is that whether you're planning an epic backpacking trip across the USA or just a quick weekend getaway in Florida, you'll never run out of things to do in the Sunshine State!
---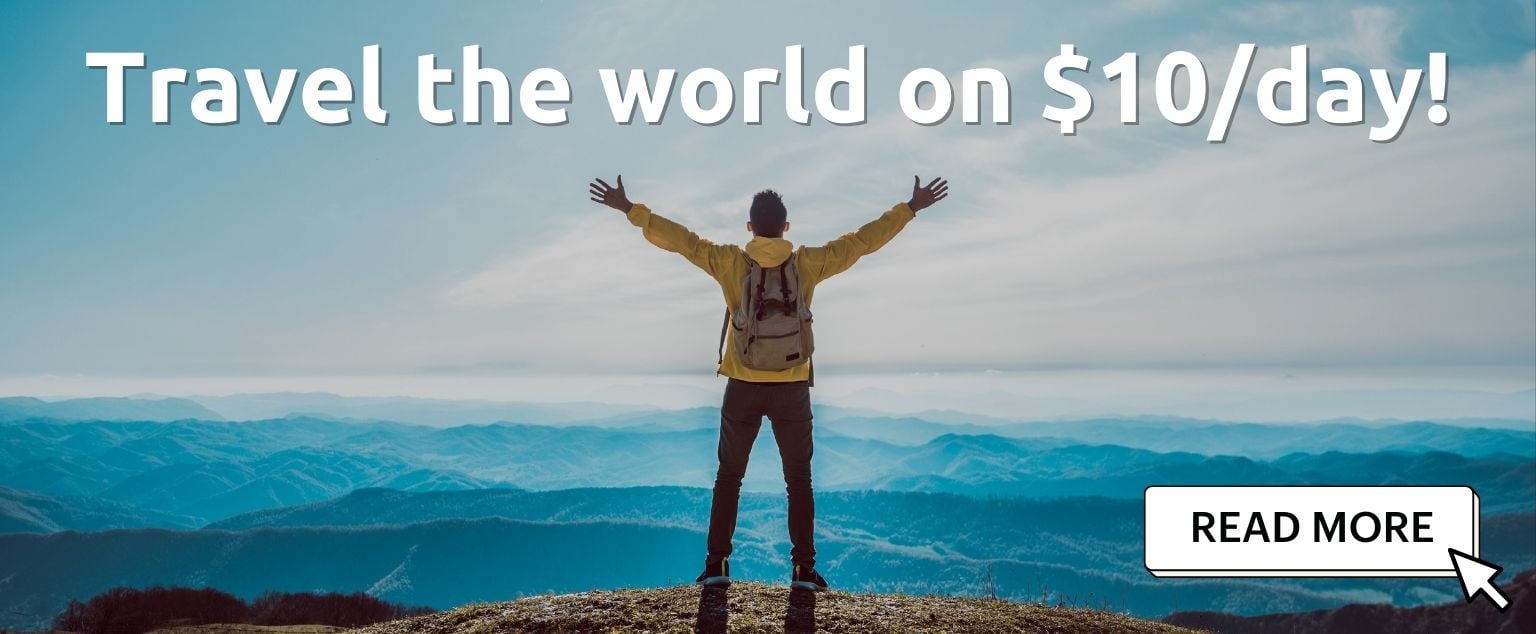 And for transparency's sake, please know that some of the links in our content are affiliate links. That means that if you book your accommodation, buy your gear, or sort your insurance through our link, we earn a small commission (at no extra cost to you). That said, we only link to the gear we trust and never recommend services we don't believe are up to scratch. Again, thank you!