New York is the only state that attracts more international tourists per year than Florida. It's not hard to see why so many people head for the Sunshine State. You've got Miami, one of the best party cities in the world, the tranquil beauty of the Florida Keys and the natural wonders of the Everglades National Park. Oh, and there are quite a few theme parks close to Orlando!
With so many popular destinations in Florida, it can be hard to know where to stay. Florida can be quite expensive, so it's best to maximise the value for money you get with your accommodation. Rather than looking at hotels, turn your head towards vacation rentals in Florida. You're sure to get more bang for your buck!
In this post, we'll take a look at fifteen of the coolest Airbnbs in Florida. Not only that, we'll show you some fun things you can do on your trip too… that's if you haven't got everything already planned! Ready? Then let's jump in and explore what the Sunshine State has to offer.
Quick Answer: These are the Top 5 Airbnbs in Florida
Overall Best Value Airbnb in Florida
Overall Best Value Airbnb in Florida
Villa with Heated Pool and Ping Pong
> $
> 2 Guests
> Swimming Pool
> Ping Pong Table
Best Budget Airbnb in Florida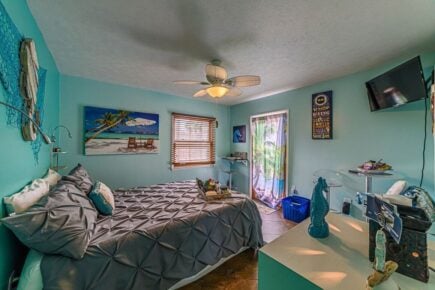 Best Budget Airbnb in Florida
Seahorse: Steps to Beach/Pier
> $
> 3 Guests
> Beachfront Location
> Cruise Parking Available
Most Romantic Airbnb for Couples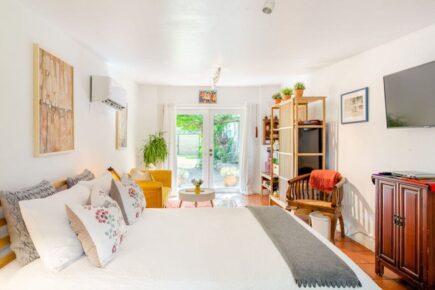 Most Romantic Airbnb for Couples
Cozy and Charming Cottage
> $$
> 2 Guests
> Queen Bed
> Tropical Garden and Pool
Best Airbnb in Florida for Families
Best Airbnb in Florida for Families
Relaxing Pool Home Near Disney World
> $$
> 8 Guests
> Close to Disneyland
> Swimming Pool
Over the Top Luxury Airbnb in Florida
Over the Top Luxury Airbnb in Florida
Insane Bayfront Villa
> $$$$$$
> 10 Guests
> Heated Pool
> 60 ft Bayfront View

Unlock Our GREATEST Travel Secrets!
Sign up for our newsletter and get the best travel tips delivered right to your inbox.
What to Expect from Airbnbs in Florida
Wherever you go in Florida, you're going to be spoiled for choice when it comes to Airbnbs. But each city or town is very different. For example, if you stay in Orlando, you're likely to get condos or family-friendly homes.
As for Miami's Airbnbs, you may be looking at a villa, or if your cash will stretch to it, a South Beach mansion!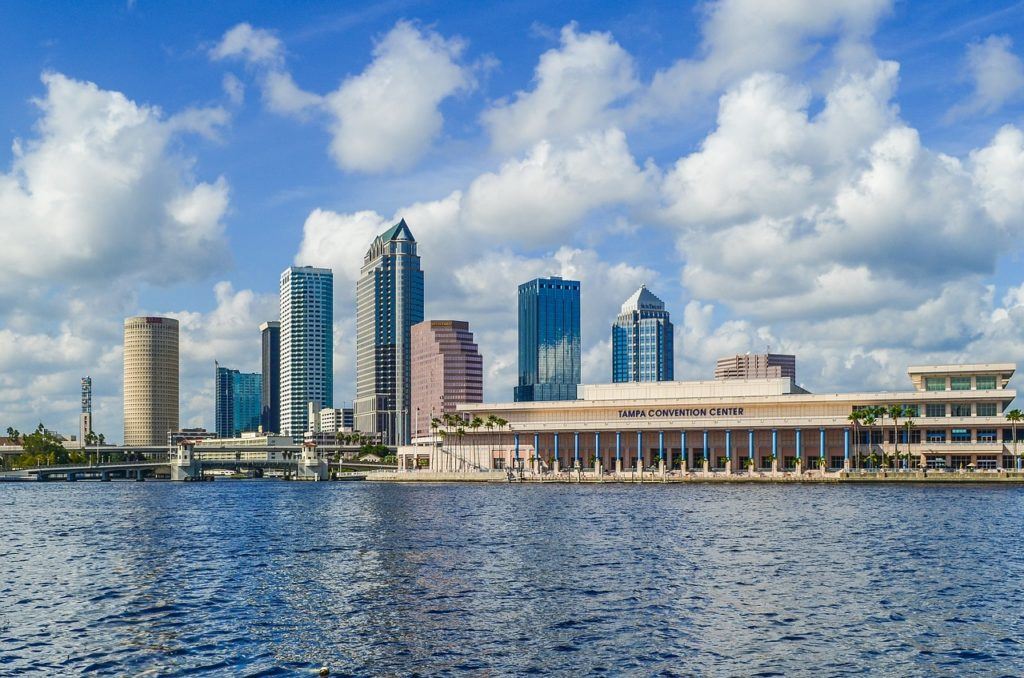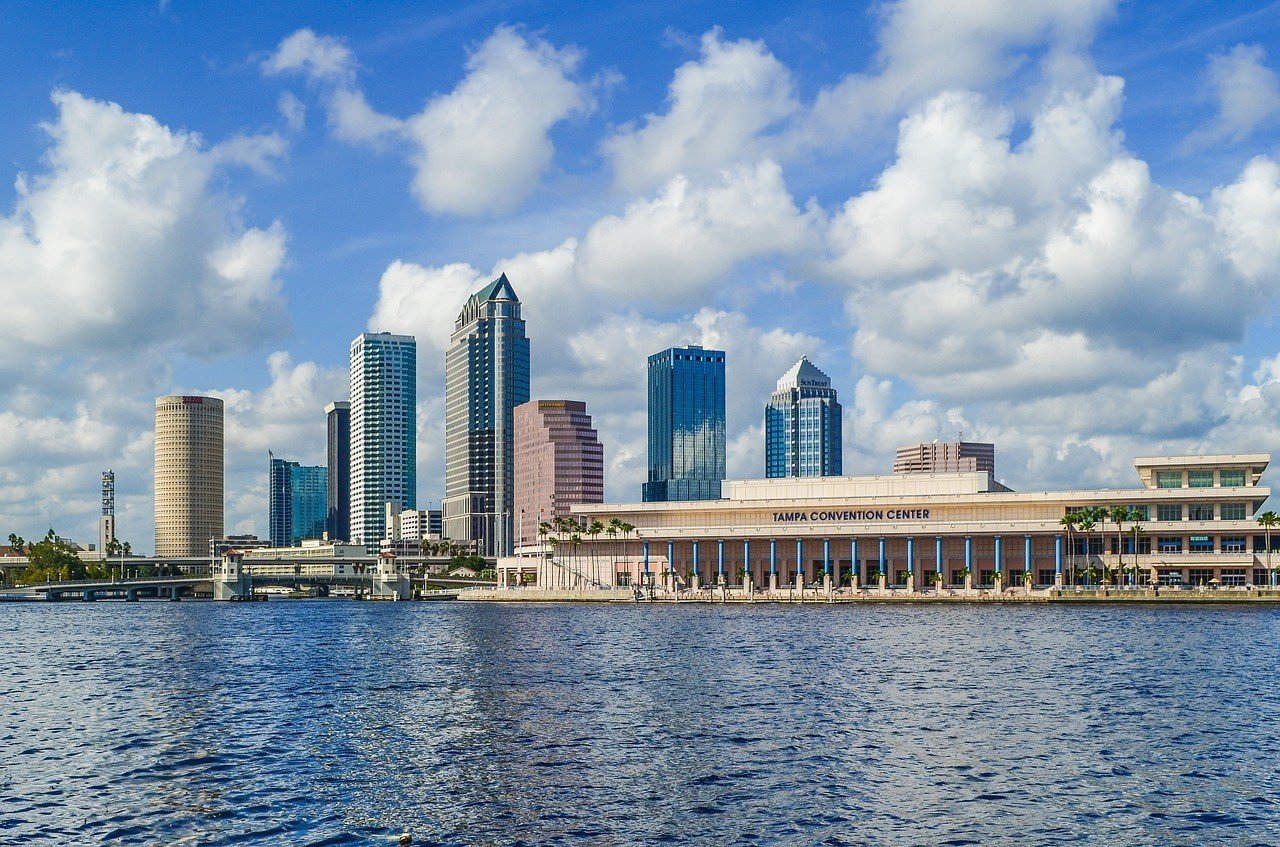 Northwestern Florida tends to be cheaper, though places like Panama City Beach will still be pricy during high season.
The Florida Keys will have chilled-out cottages and villas, while in other parts of the state you could get anything, from a tiny house to an apartment or a houseboat. If you want to stay near the beach, you'll find some excellent vacation rentals in Cape Coral.
Florida can be quite pricey, so sometimes an Airbnb will be the most cost-effective place to stay. Some even resemble more traditional Florida bed and breakfasts – the platform LITERALLY has something for everyone. Villa price tags in particular may seem eye-watering at first, but if you're able to split that between multiple guests, they're a lot more affordable!
This being the land of eternal summer, you can definitely expect all rentals in Florida to have air conditioning. And if you're on a Florida road trip, even better – one thing is for sure, there'll be something to suit you.
Let's take a look at three types of unique Airbnbs that you'll find in Florida.
Tiny Houses
Everyone loves tiny house living and they're becoming more and more popular. With more than 300 across the state, they're not hard to find anymore. But what exactly are they? Tiny houses are small properties that are usually somewhere between 60 and 400 square feet.
Despite that small size, they manage to fit everything you could reasonably expect from a vacation rental in Miami. We're talking a kitchen, living room, and somewhere to sleep.
In some, you may even be lucky enough to get an outdoor space where you can chill out with fellow guests or enjoy a spectacular view. With a state that gets as much sunshine as Florida, that's not to be sniffed at!
Though tiny house listings sometimes have up to six or eight guests, that can be a bit cramped. Tiny houses are great for couples or solo travelers who are looking for something with heaps of character.
Villas
Traveling as part of a large party? Then a villa might just suit you. Often large properties, you'll be treated to multiple living spaces both indoors and out. They're ideal for families traveling together or big groups of friends.
In the garden, you'll often have a swimming pool and some coastal villas may even open straight up onto the beach. This is especially true in areas like Miami and the Florida Keys.
Some villas in Florida are part of larger resorts, so you'll have access to other amenities such as clubhouses, restaurants, and golf courses.
Though villa prices may seem scary at first, remember that they can be split multiple ways, so these can actually be quite cost-effective!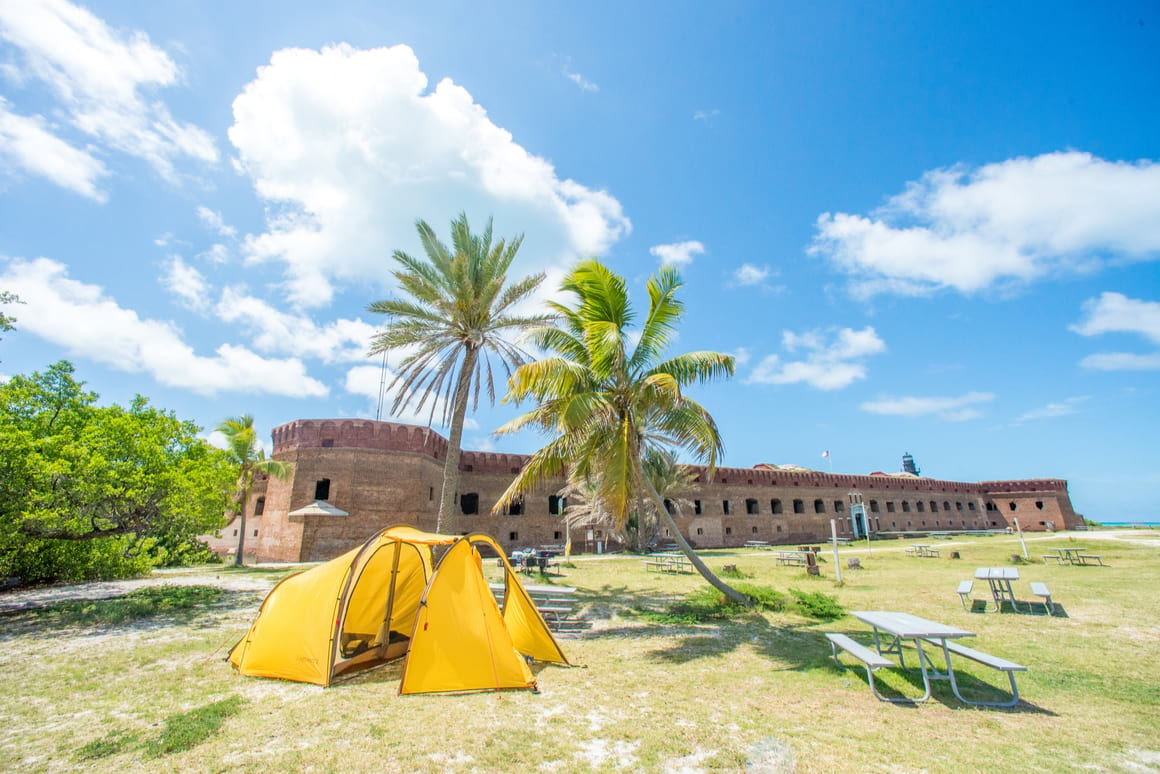 Boats
Now, this one will change depending on where you're staying in Florida. The state has the longest coastline of the lower 48 at around 1,350 miles long. Staying on a boat in the Sunshine State is one of the coolest US Airbnb experiences you could have.
If you're in South Beach and you've got buckets of cash, you can get a yacht. If you're in a quieter town like Stuart, you'll be more likely to bag a houseboat on the water. In the Florida Keys, there are plenty of vessels that are linked to a nearby resort, so you'll have access to all those amenities too.
Boats aren't for everyone. They can be quite small and cramped, however, if you don't have a huge budget to blow they certainly provide a unique stay and you can make unforgettable memories.
Why Stay in an Airbnb
Like the sound of staying in a vacation rental? It's a pretty good idea! If your mind still isn't made up, here are the top five reasons to stay in an Airbnb:
Local Experience: Whether you stay with a local host or a business, you can find all the ins and outs on the best taco stands and hidden gems to visit in Florida!
Unique Properties: Why stay in a hotel when you can have a tiny house or a boat? Airbnb is packed with unusual properties and they're bursting with character.
Privacy: You can get self-check-in at an Airbnb should you wish to. You can even filter for completely private accommodation quite easily!
Affordability: Florida is expensive so it's important to make your money go further. Choosing an Airbnb over a hotel is one way to make sure you get more bang for your buck!
Airbnb Experiences: It's not just about where to stay, it's about what to do when you arrive. Airbnb Experiences offer a way to see your destination with a local guide More on that later!
The Top 15 Airbnbs in Florida
Well, now you know what to expect and why you should stay in an Airbnb, let's get down to the part you've been waiting for. Yep, these are the fifteen best Airbnbs in Florida – sorted by category. You're sure to find something that suits you!
Let's start in Fort Lauderdale. It may not be Miami or Orlando but it's got good transport links and you'll pay a lot less to stay here. You'll have one bedroom with an ensuite bathroom and an iconic outdoor area for an unbeatable price.
This small house is ideally suited to a couple and has a swimming pool and ping pong table, where you and your other half can kick back and relax after a day of exploring. As well as a pool, there's a gazebo and a grill.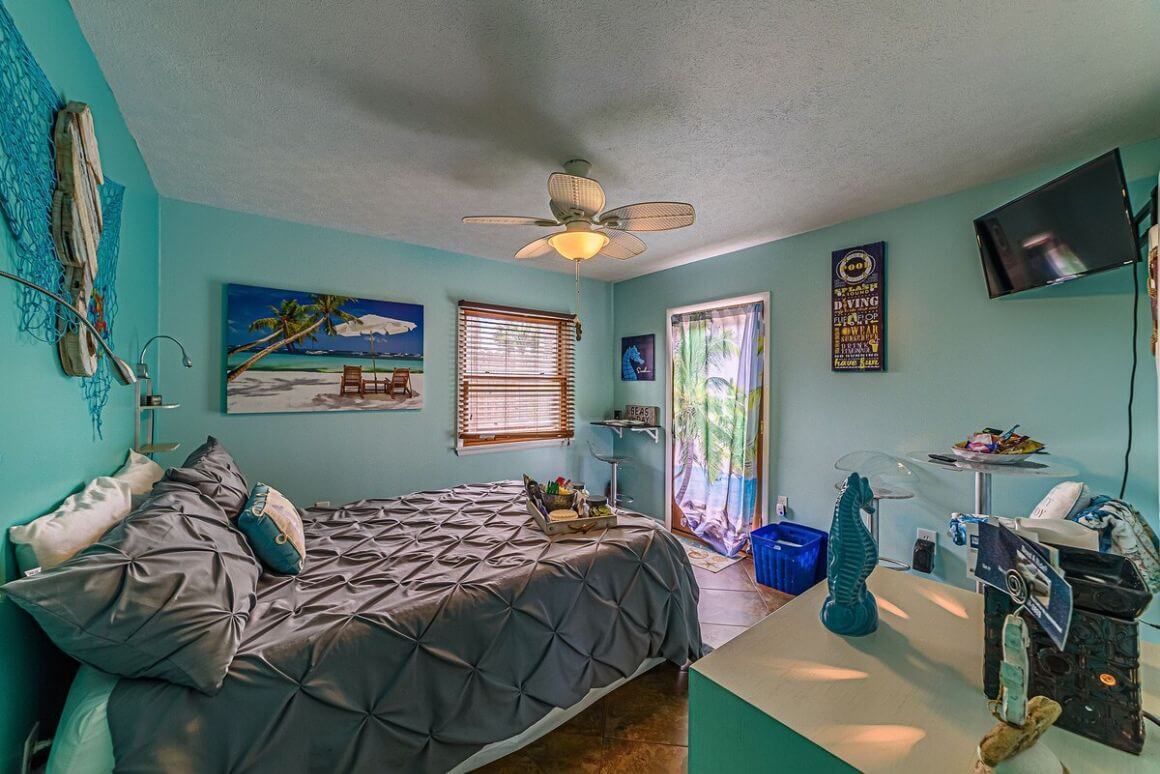 3 Guests
Cruise Parking Available
Florida is a lot of things, but cheap isn't one of them. Thankfully, with a little bit of research, you can still find somewhere that won't put too much of a dent in your budget.
Located on Cocoa Beach, you're just a short walk away from the sand at this cute casita. As well as being close to the beach, you're just 5 minutes away from the area's port, 45 minutes by car from Disney World, and 15 minutes from the Kennedy Space Center. This is one of the best Airbnbs in Florida for budget travelers!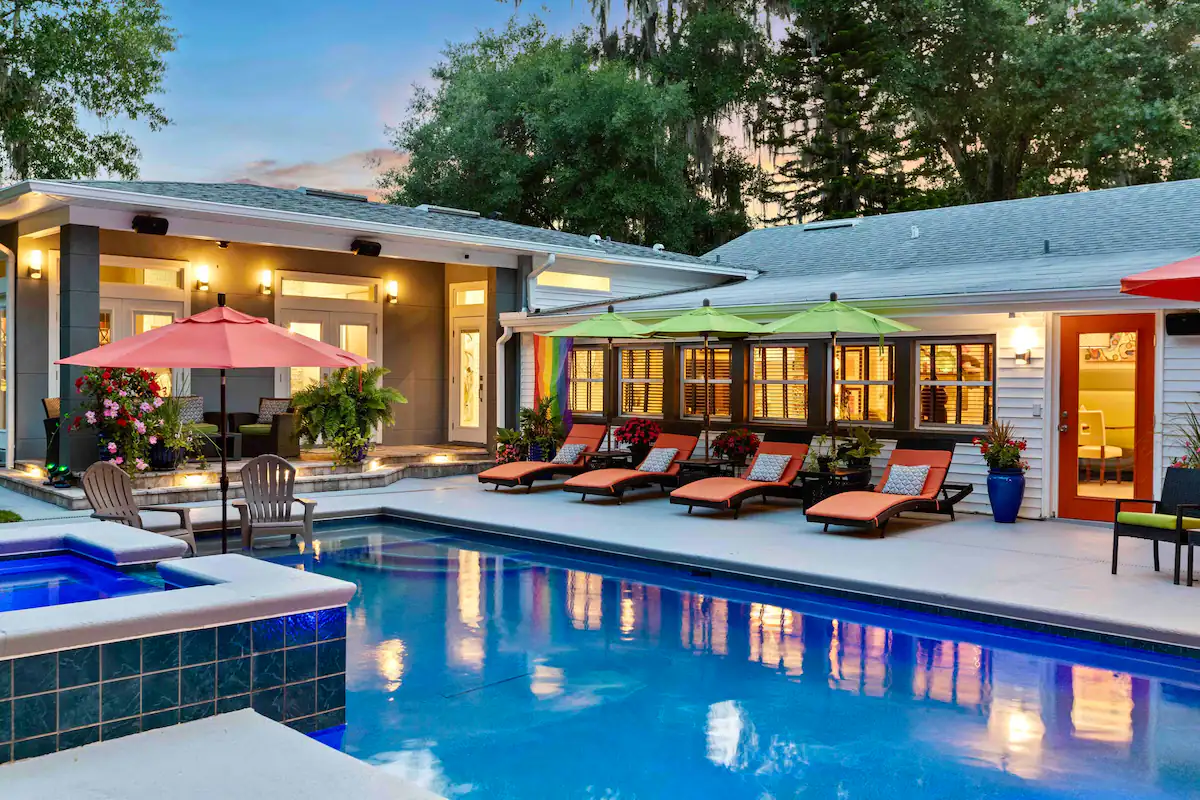 Solo travelers exploring Orlando will be delighted to find this private en-suite resort room. You'll not only be able to keep your costs low with this homestay, but you'll meet local hosts who can give you tips on all the best things to see and do nearby.
As well as a private en-suite bedroom and access to the kitchen which is equipped with modern amenities. You're welcome to use the pool and jacuzzi outside. The home is LGBTQ+ friendly as well.
Is This the Best Travel Pack EVER???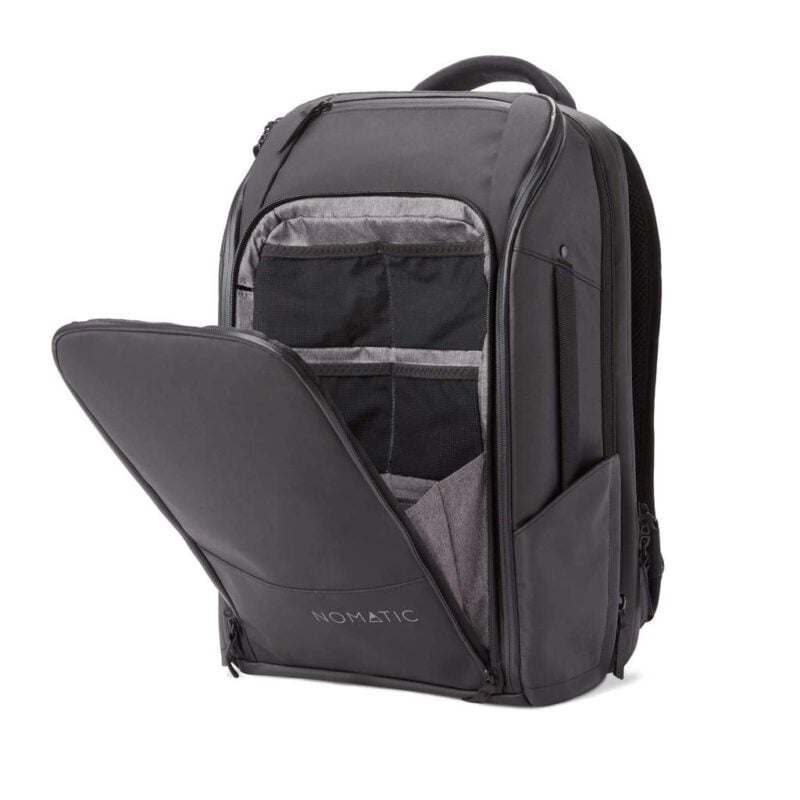 2 Guests
Tropical Garden and Pool
This charming and romantic cabin in Florida is in Biscayne Park, just 20 minutes north of Downtown Miami and a little further from the legendary Miami Beach.
It doesn't feel like you're in the heart of the city though – you have access to a leafy green garden and outdoor seating area, while there's a pool where you can take a dip. Inside the flat itself, you'll both have plenty of space to spread out, as it's got a queen-sized bed!
Is it even legal to go on a family vacation to Florida and not visit Disneyworld? Maybe not, but this (along with some other theme parks) is on most family itineraries in the state. So, it makes sense to stay nearby.
This family home has room for up to eight guests, and there's a fully-equipped kitchen, dining table, spacious living area, and pool. All of which make for great places to chill out or spend time after a busy day on rides!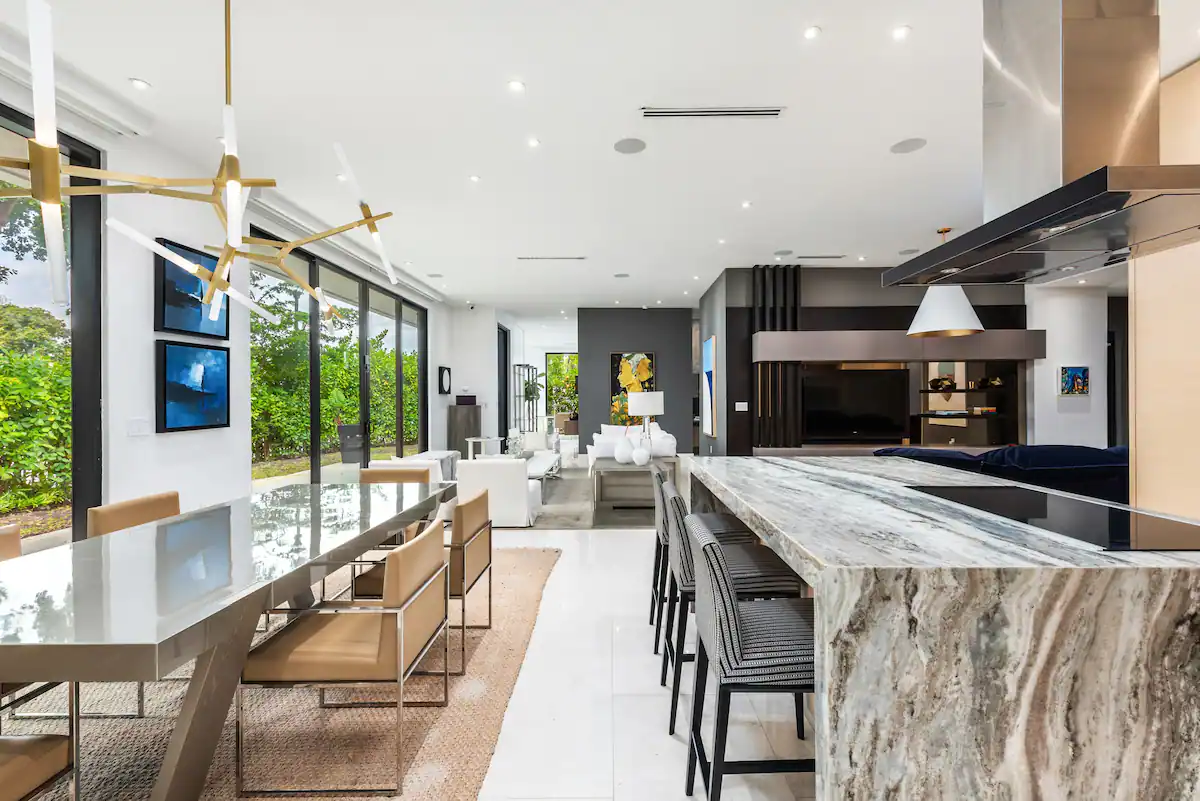 10 Guests
60 ft Bayfront View
This stunning villa is one of the top properties in Florida. It might be pricy, but you truly get what you pay for. Immaculate design, a waterfront view, a king sized bed, and more luxury amenities await as soon as you arrive.
This one is located a short drive from South Beach, and it's got a beautiful contemporary interior decorated with cutting-edge design work. There are plenty of places to visit in Miami besides the beach, so take advantage of this iconic location!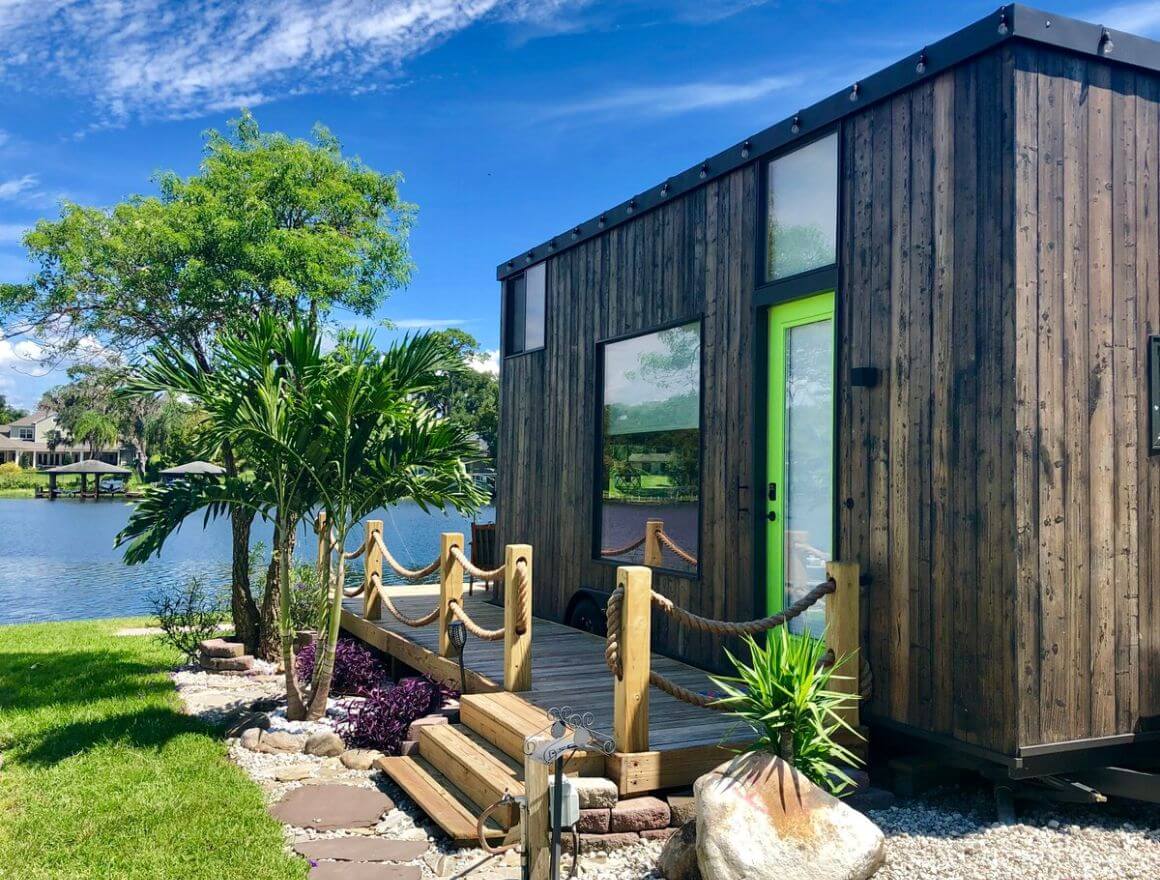 4 Guests
Peaceful and Relaxing
Now for one of the coolest Airbnbs in Orlando. The View sits right by a lake and you will wake up with uninterrupted views of it. How awesome is that?!
This peaceful and relaxing tiny home has a large private deck outside where you can enjoy sunrise yoga or a morning coffee. Prefer to get out on the lake? Then rent a kayak or paddle board for free. If this particular tiny home is booked for your dates, don't worry too much as there are plenty of other tiny homes to choose from.
10 Guests
Incredible Location
From the tiny home you just saw, this villa is at the other end of the scale. Hollywood Beach is 45 minutes north of Miami Beach and staying here will have you feeling like the superstars who live in Hollywood in California!
You and up to ten of your nearest and dearest can lounge by the pool amongst plenty of palm trees or chill out in the living room and enjoy lake views from the floor-to-ceiling windows. It sure does beat out local Hollywood motels!
2 Guests
Two Bicycles Available
The Florida Keys has a lot of yachts available but we've decided to head north to Stuart for something a little more unusual. This modern houseboat, which is located in the marina, is ideal for a couple who wants to take in more than just Florida's top destinations.
To explore your surroundings, you can take advantage of the bicycles included in the price of your stay, while there are restaurants, bars, and cafes right on the marina.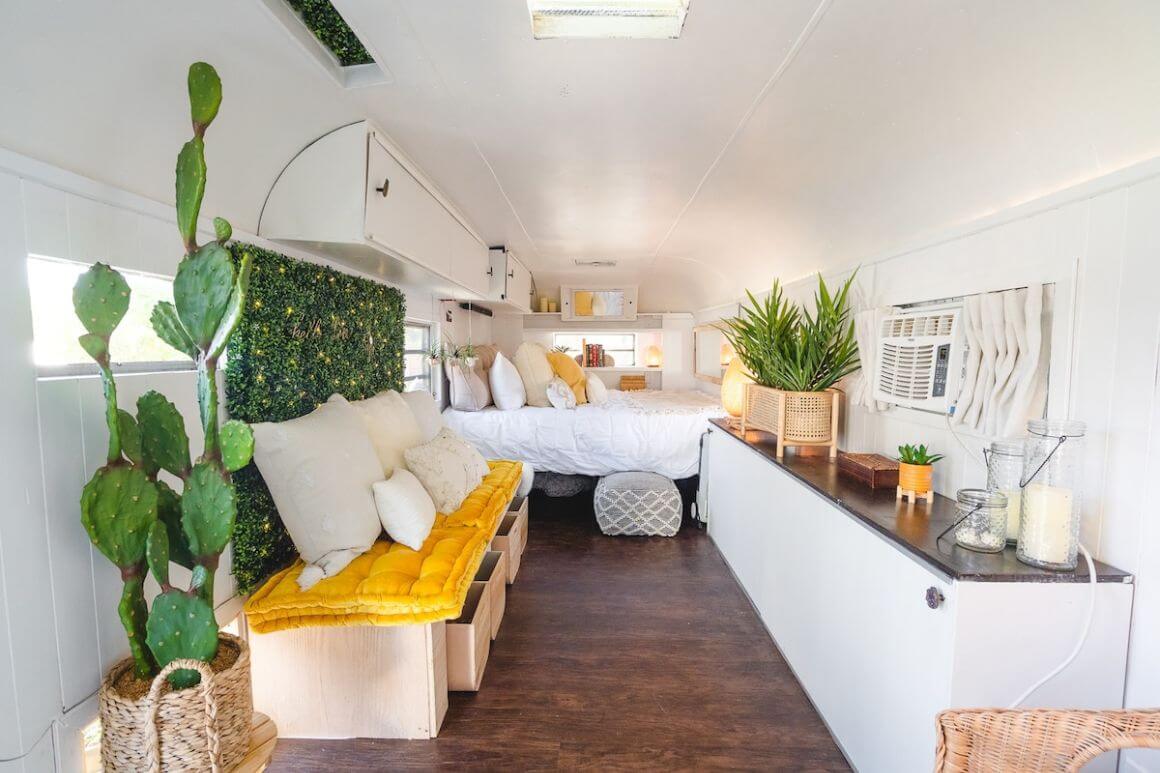 $$
Swimming Pool and Hot Tub
2 Guests
Perfect for Couples
Another awesome romantic Airbnb in Florida, this vintage Airstream is close to world-class beaches in Bradenton on the state's west coast.
Packed with houseplants, the space is much bigger inside than you'd expect – both cozy and cavernous at the same time. Since the Airstream is part of a resort, you have access to a saltwater pool, spa, hot tub, and rock water slide.
Perfect Airbnb for Honeymooners in Florida | TreeHouse in the Cloud
Still haven't seen your ideal honeymoon rental yet? Well, this one is perfect for a romantic getaway. South of Orlando in the countryside of Saint Cloud, this is a chance for you and your other part to escape the hustle and bustle and be surrounded by nature. And each other, of course.
The treehouse has a queen-sized bed and a fire pit, and you can enjoy a morning coffee or evening glass of wine on the wraparound deck. It's one of the cutest treehouses in Florida, that's for sure.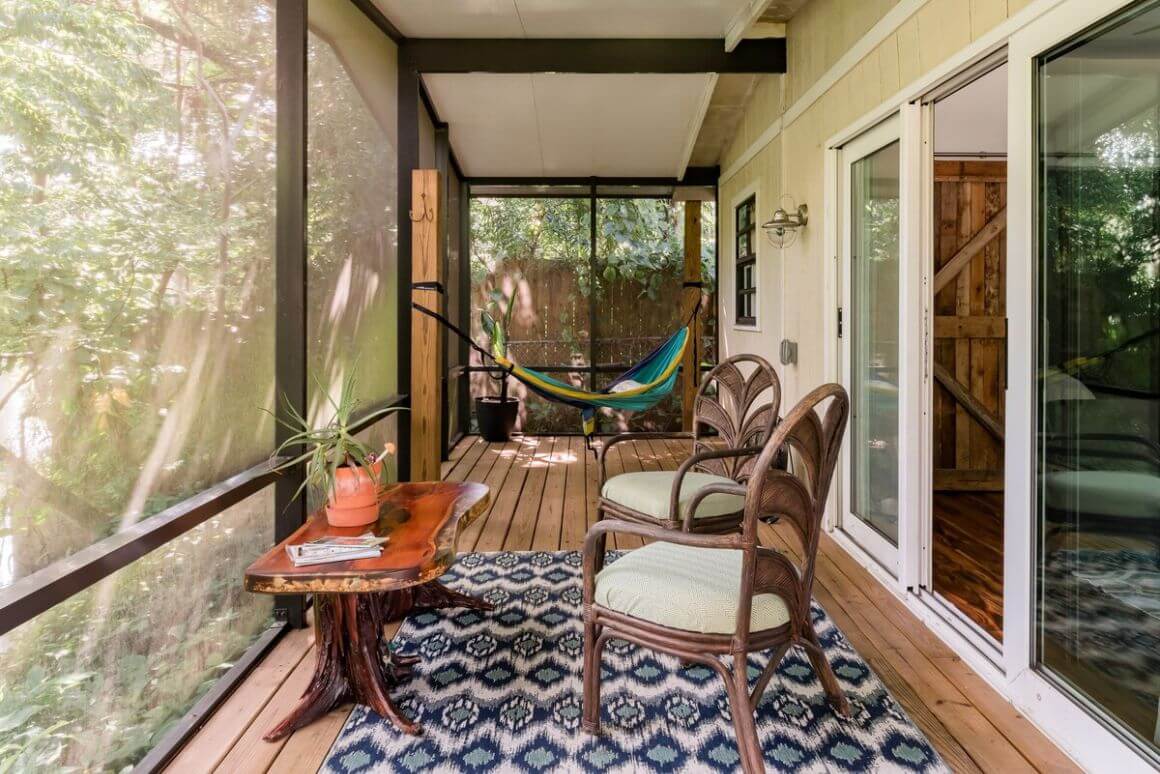 $$
Hammock and Screened Porch
2 Guests
Peaceful Riverside Location
Airbnb Plus properties are some of the best you'll find on the entire platform. Hand-picked thanks to their excellent review scores and attentive hosts, you're guaranteed an awesome stay when you arrive.
This Tampa Airbnb is one that we particularly love, thanks to its covered deck with a hammock from which you can enjoy the peaceful riverside location. The cozy living room will make you feel like you're right at home.
8 Guests
Huge Swimming Pool
Welcome to Naples, Florida. This Mediterranean villa will have you feeling like you're in Naples, Italy, under the shadow of the mighty Mount Vesuvius!
The living room actually opens out onto a swimming pool and waterfront, while the furnishings throughout are of the highest quality and taste. There's space for up to eight guests, so it's suitable for a family celebration or a birthday bash with your mates. This truly is an incredible and luxurious vacation rental in Naples!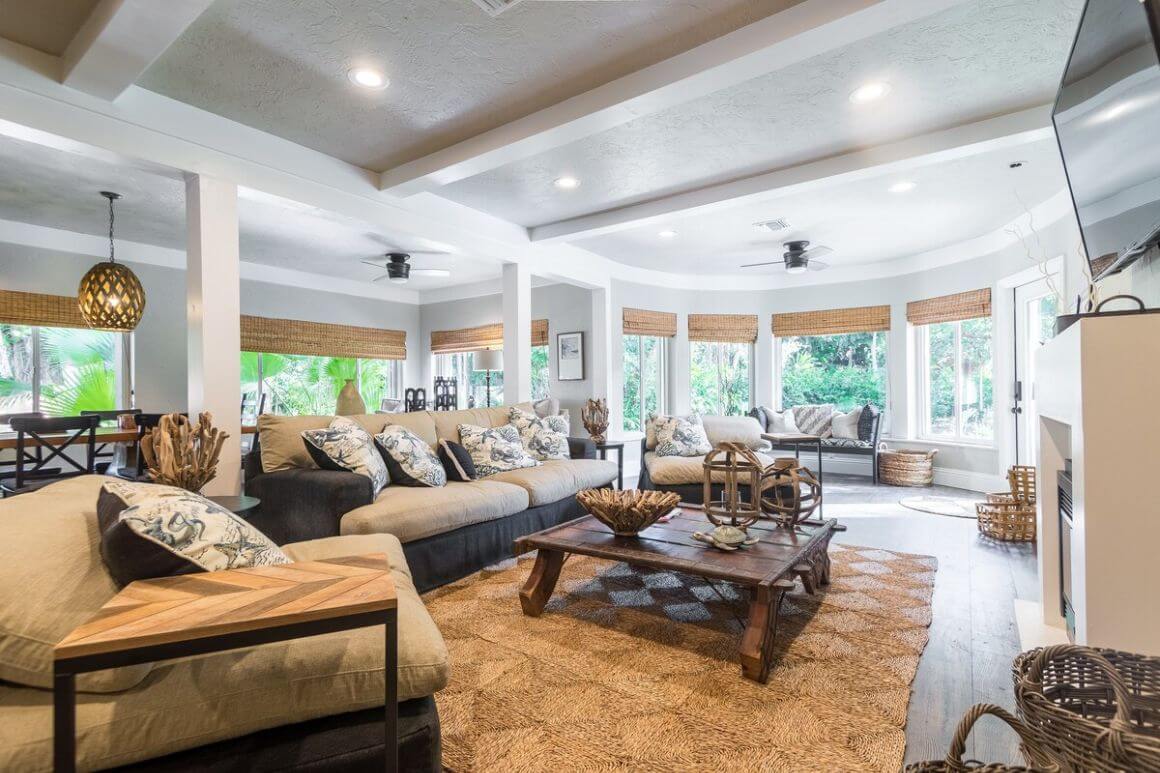 Traveling for a bachelor/bachelorette party or a group celebration? Then look no further than this beach house vacation rental that can accommodate up to 12 guests on Pompano Beach.
There's a games room where you can challenge your pals to beer pong – that is if you're not lounging around in the heated swimming pool out back. Want to explore the surrounding area? There are bikes included in the price, though the water is in walking distance.
The very best part is undoubtedly the private beach access, which is perfect for your event!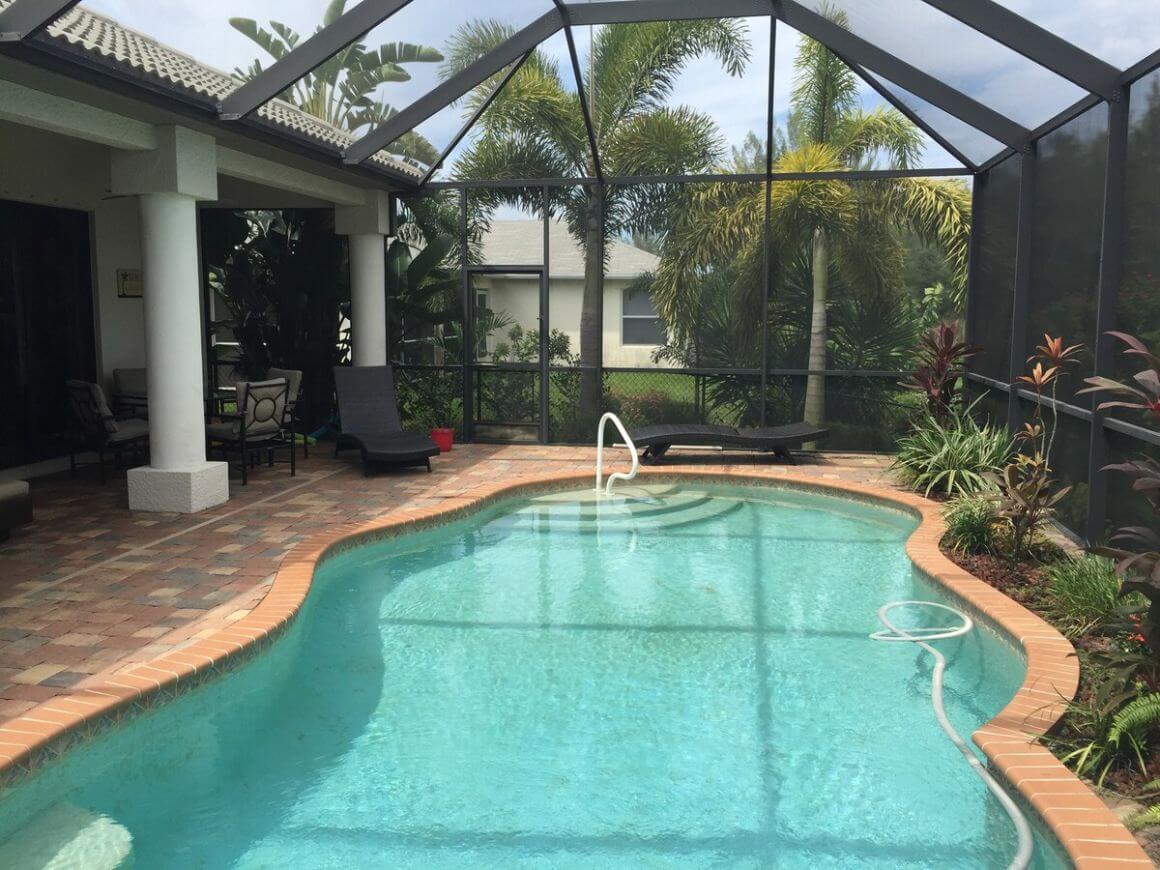 Looking for the perfect place to work and relax? This home in Cape Coral has fast Wi-Fi and a dedicated workspace. Once you've closed your laptop for the day, head for the swimming pool to destress or go for a walk around the freshwater canals in the area.
You've got your own private bathroom in your room, while your welcoming hosts allow you to use their kitchen, living room, and laundry too should you wish to.
Top 5 Airbnb Experiences in Florida
Well, what did you think of those? While you catch your breath and work out where to stay in Florida, let's take a look at what you can do when you arrive. Once you've been to Disneyland and Universal, taken an airboat ride in the Everglades, and partied in Miami, you'll find there's still plenty to do in Florida.
And you'll find a lot of that on Airbnb Experiences! If you've never used the platform before, it offers a fun and friendly way to see your destination with a local guide. They curate tours which can be anything, from a cooking class to a relaxing afternoon stand-up paddle boarding or kayaking.
In this section, we'll take a look at five of the most fun Airbnb Experiences in Florida.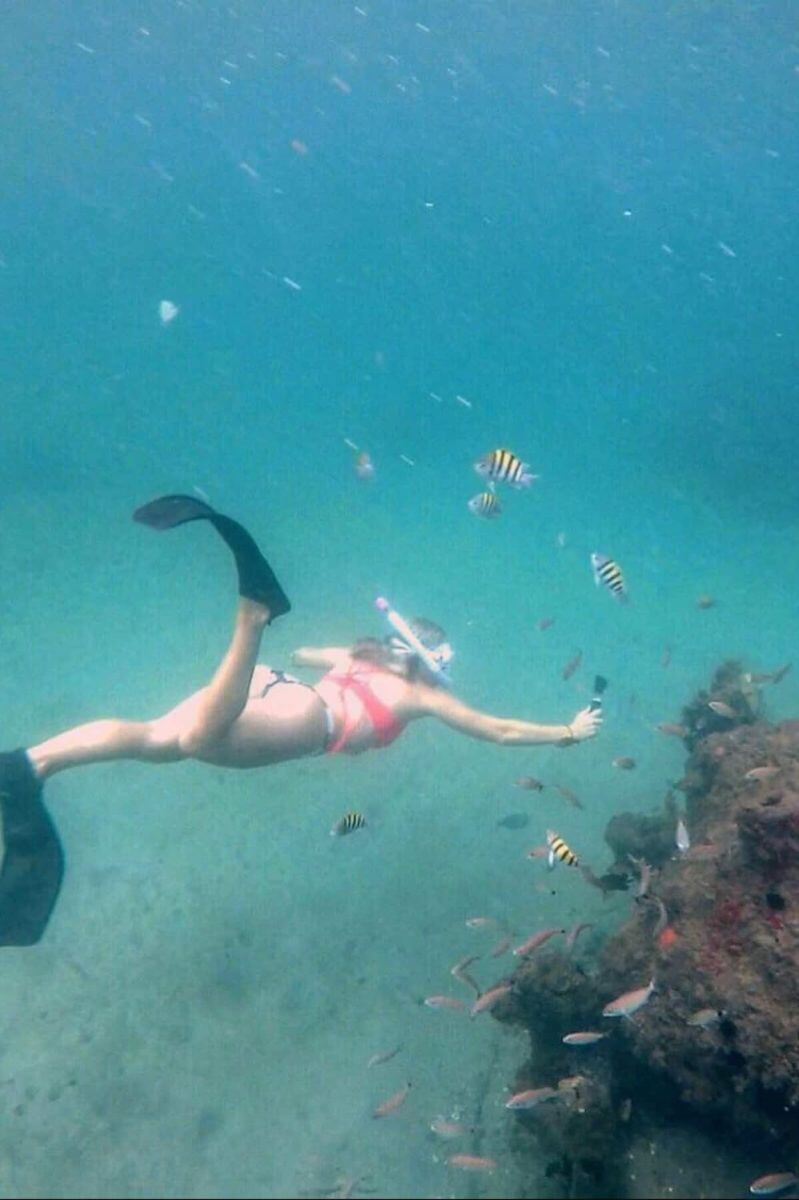 $48/person
1.5 hours
Up to 6 guests
Traveling to Riviera Beach? Then you're in for one of the most unforgettable Airbnb Experiences in Florida. Phil Foster Park is the meeting point before you head out and discover what lurks beneath the waves just offshore.
Expect to see brightly colored fish, starfish, and rays among the corals. Your host will not only show you the best places to snorkel but he'll also take photos on his GoPro so that you can have memories of the experience.
$64/person
2.5 hours
Up to 10 guests
The Florida Keys are a stunning place to visit and staying on land means you'll only see half of why they're so incredible. Take a clear kayak tour to watch wildlife both above and below the water, as you stop off at a whole host of incredible points.
This wonderful activity is relaxing and a workout at the same time – what's not to love?
$59/person
1.5 hours
Up to 6 guests
No trip to Miami is complete without a boat tour and it turns out that the ocean is the best place to enjoy views of the skyline too! This highly-rated Airbnb Experience in Florida lasts an hour and runs throughout the day and night.
We'd recommend going at night when you can admire the twinkling lights atop the skyscrapers and art-deco buildings. But there's no time of day that you won't be bowled over by the views.
$69/person
2.5 hours
Up to 30 guests
This top-rated Miami Airbnb experience is a MUST for any and all foodies.
Knowledgeable guides will take you on a Cuban food tour in one of Miami's most iconic neighborhoods, Little Havana.
You'll also get to take in some history and culture along with the cuisine. Everything from croquetas to mojitos are on the menu.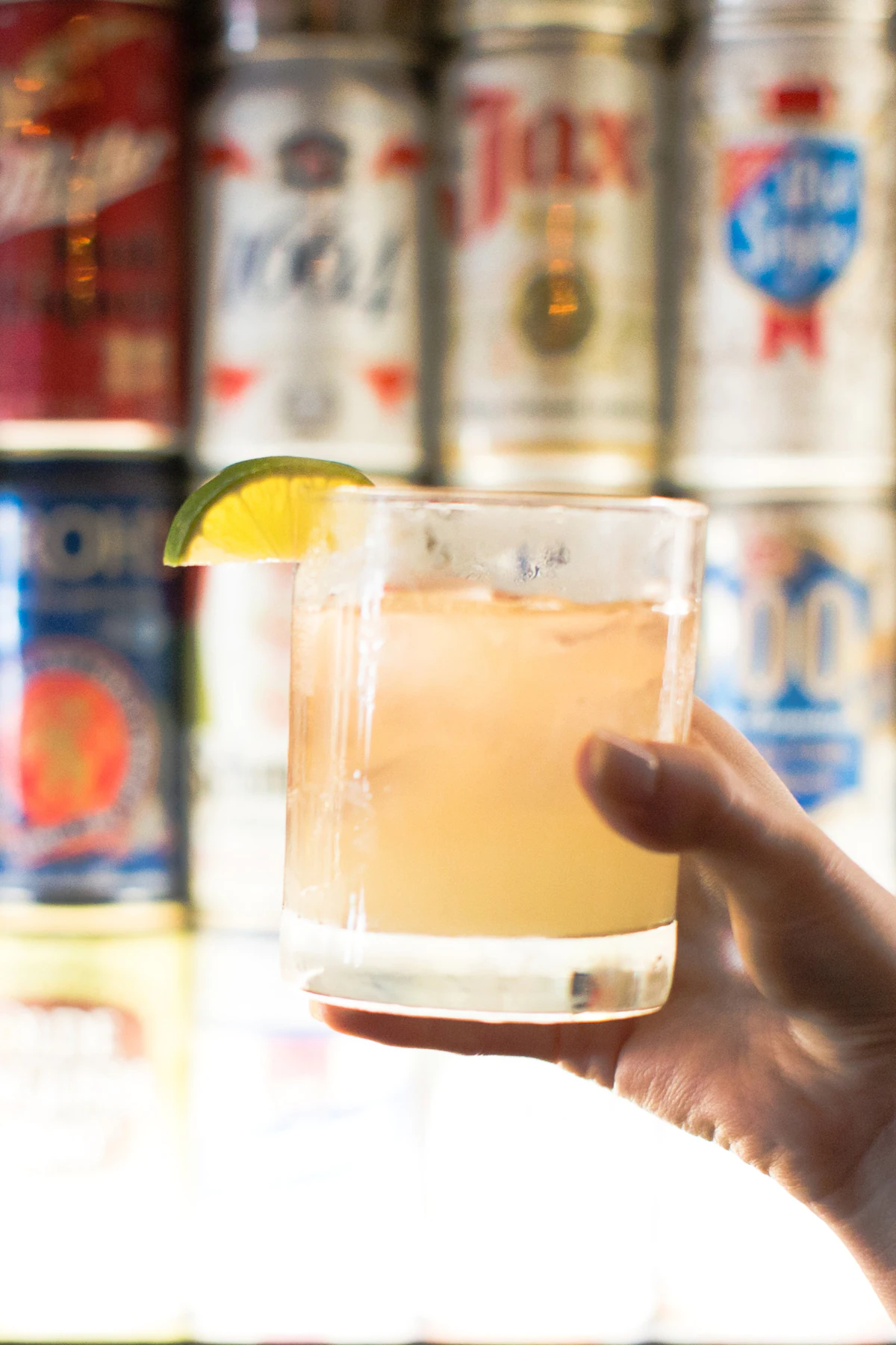 $81/person
3 hours
Up to 10 guests
Looking to embrace the nightlife in Key West? Then look no further than this awesome pub crawl. Throughout the 3 hour tour, you'll sample five local cocktails.
It's not all about just downing your cocktails and moving on though – you'll enjoy contests, comedy, and of course, live music!

Don't Forget Your Florida Travel Insurance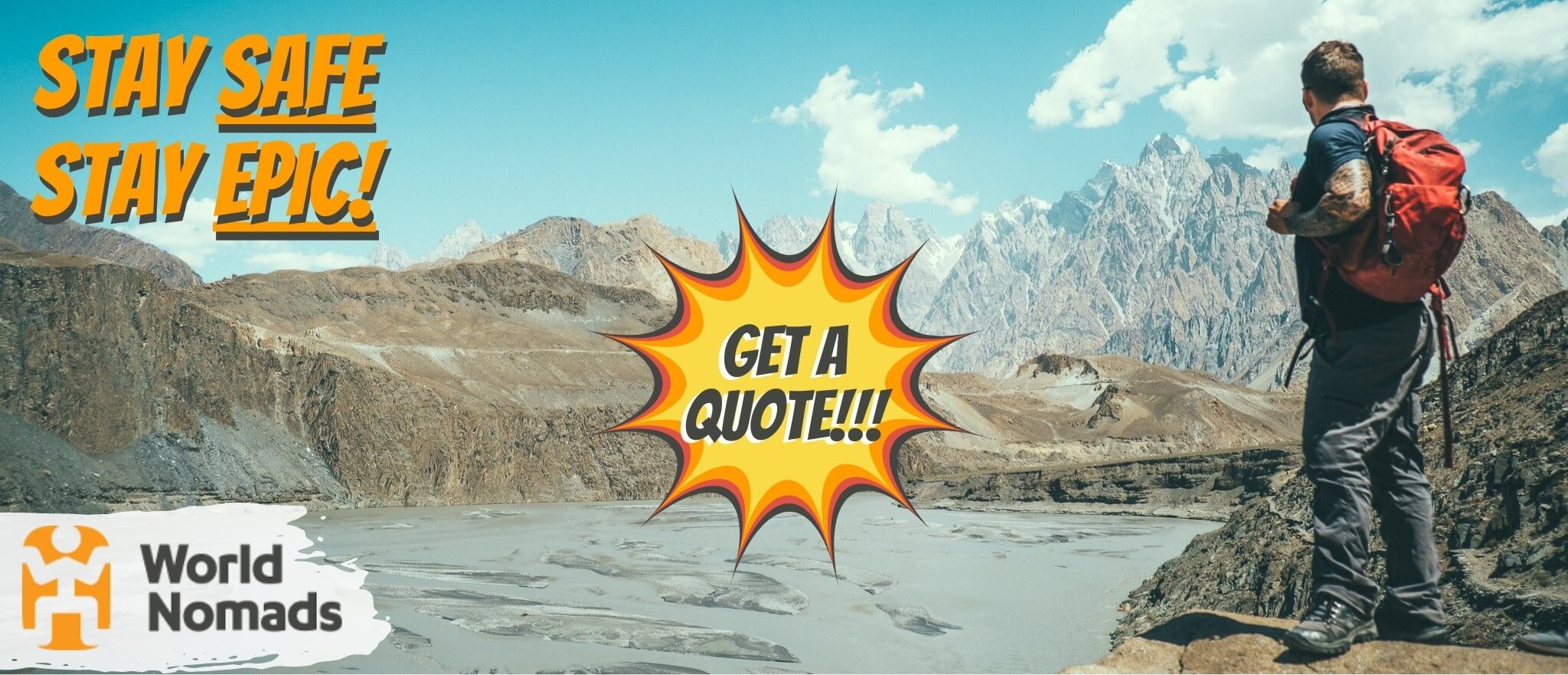 World Nomads' mission is to support and encourage travellers to explore their boundaries. They offer simple & flexible travel insurance, and safety advice to help you travel confidently.
They've been doing it since 2002 – protecting, connecting, and inspiring independent travellers just like you.
Get a quote below or read our in-depth review!
World Nomads provides travel insurance for travelers in over 100 countries. As an affiliate, we receive a fee when you get a quote from World Nomads using this link. We do not represent World Nomads. This is information only and not a recommendation to buy travel insurance.
Final Thoughts on Airbnbs in Florida
Well, there you have it. Not only have you seen fifteen of the best Airbnbs in Florida but five awesome experiences too. Whether you want to stay in a condo close to Disneyworld, a luxury villa in Miami or even on a houseboat on a quiet stretch of coast, there's an Airbnb in Florida for you.
Still struggling to make up your mind where you want to stay? Try not to worry too much. Just take another look at our overall best value Airbnb in Florida.
That's the Villa with Heated Pool and Ping Pong. It's got a great location in Fort Lauderdale, and it would ideally suit a couple or solo traveler.
Wherever you choose to stay in Florida, we hope you have an absolutely epic vacation!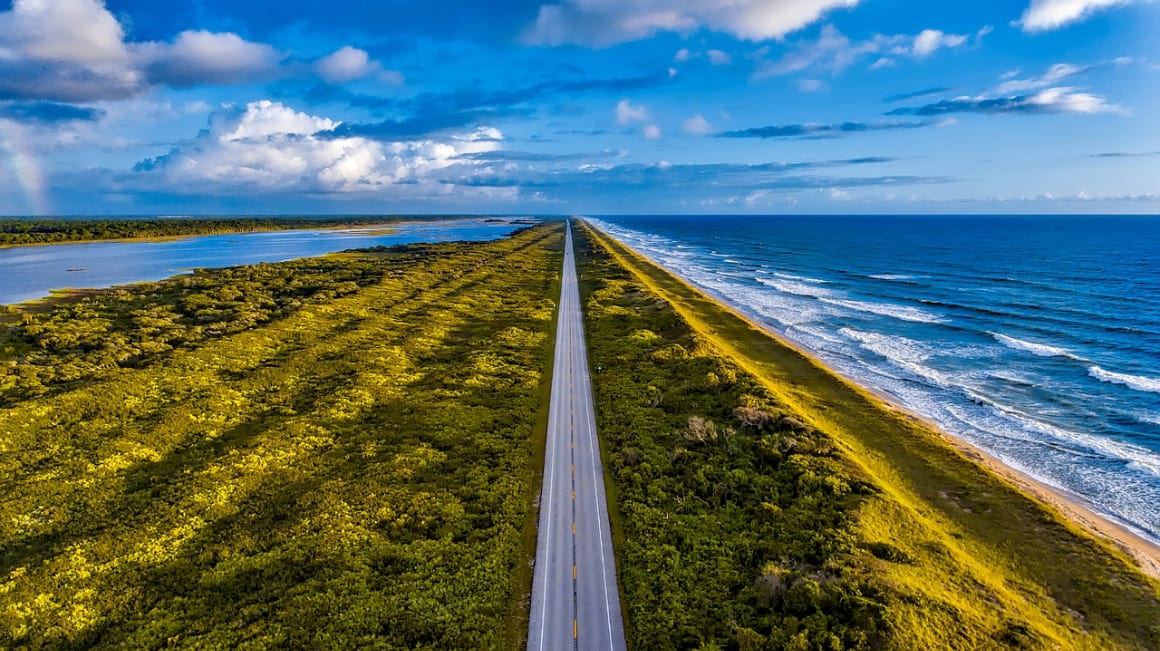 ---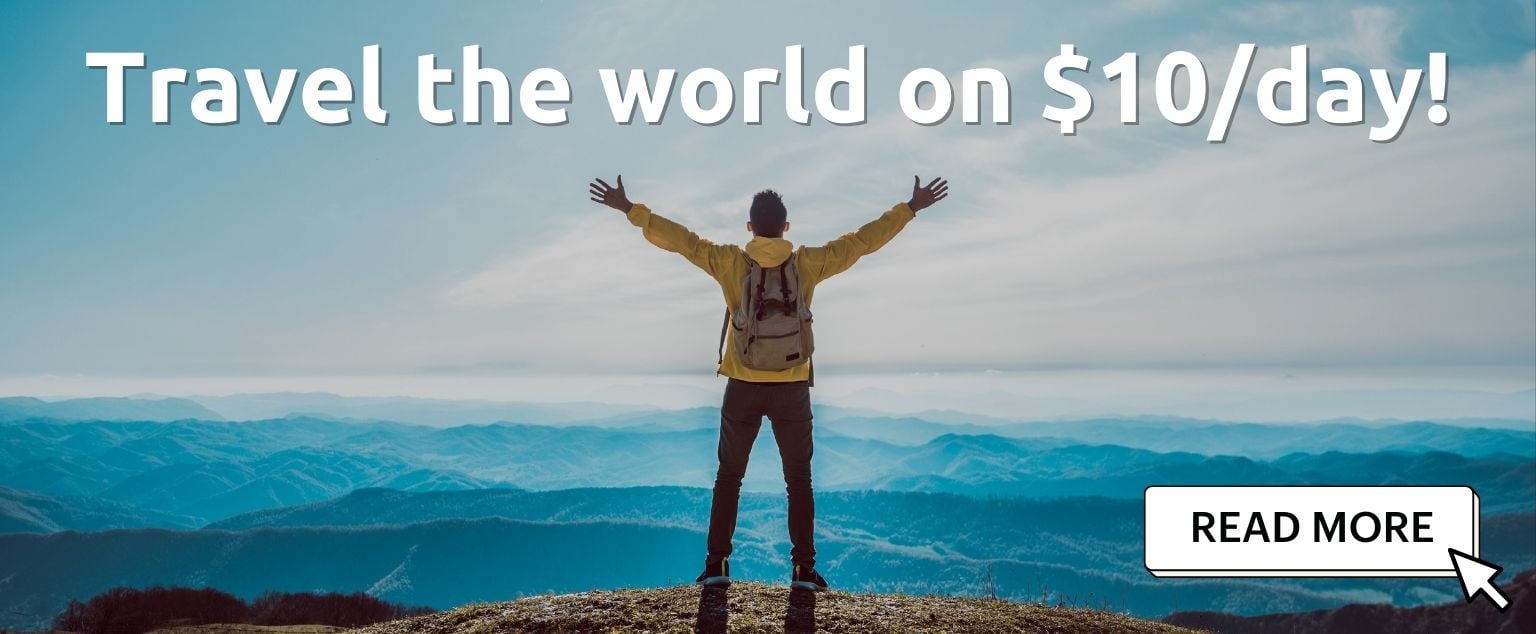 And for transparency's sake, please know that some of the links in our content are affiliate links. That means that if you book your accommodation, buy your gear, or sort your insurance through our link, we earn a small commission (at no extra cost to you). That said, we only link to the gear we trust and never recommend services we don't believe are up to scratch. Again, thank you!