You can't go to Miami without going to the beach. After all, why would you want to miss that part of your trip, anyway? The nightlife is unrivalled anywhere in the US, and you can spend your days chilling out on the sand or swimming in the warm waters. That is, if you're not admiring the finest collection of art deco buildings in the world.
But what choice to you have when it comes to where to stay in Miami Beach? Hotels can be eye-wateringly expensive and the cheapest rooms in hostels will see you sharing with multiple others in your dorm. However, all is not lost. Take a look at Airbnb rentals in Miami instead!
That's where we come in. We've put together a list of the best Airbnbs in Miami Beach, with your budget and travel style in mind. Not only that, but we've also included five of our favourite Airbnb Experiences in Miami. Let's check them out!
Quick Answer: These are the Top 5 Airbnbs in Miami Beach
Overall Best Value Airbnb in Miami Beach
Overall Best Value Airbnb in Miami Beach
Cozy Private Room in South Beach
> $
> 2 Guests
> Swimming pool
> King bed
Best Budget Airbnb in Miami Beach
Best Budget Airbnb in Miami Beach
Private Room Close to Ocean Drive
> $
> 2 Guests
> Queen bed
> Great location
Best Airbnb for Couples in Miami Beach
Best Airbnb for Couples in Miami Beach
Casa Luna
> $$
> 2 Guests
> One block from beach
> Queen bed
Best Airbnb for Families in Miami Beach
Best Airbnb for Families in Miami Beach
Dog Friendly Coastal Condo
> $$$
> 5 Guests
> Great location
> Pets welcome
Over-the-Top Luxury Airbnb in Miami Beach
Over-the-Top Luxury Airbnb in Miami Beach
Maiora Yacht
> $$$$$$$$$$$$$$$
> 10 Guests
> Yacht crew included
> 103-foot yacht!

Unlock Our GREATEST Travel Secrets!
Sign up for our newsletter and get the best travel tips delivered right to your inbox.
What to Expect from Airbnbs in Miami Beach
When it comes to Airbnbs in Miami Beach, you've got a lot to choose from. As with anywhere you search on Airbnb, a range of unique and unusual properties will appear before your eyes. In general, if you're backpacking the USA on a budget, you might want to take a private room in a shared home, which will leave you with plenty of cash to enjoy the nightlife.
However, for the full experience of living like a local in Miami Beach, you may want to try a full apartment in a condo instead – that or a beach house. If money really is no object, you may instead look at a South Beach Mansion or a yacht. These are best split if you're travelling in a big group.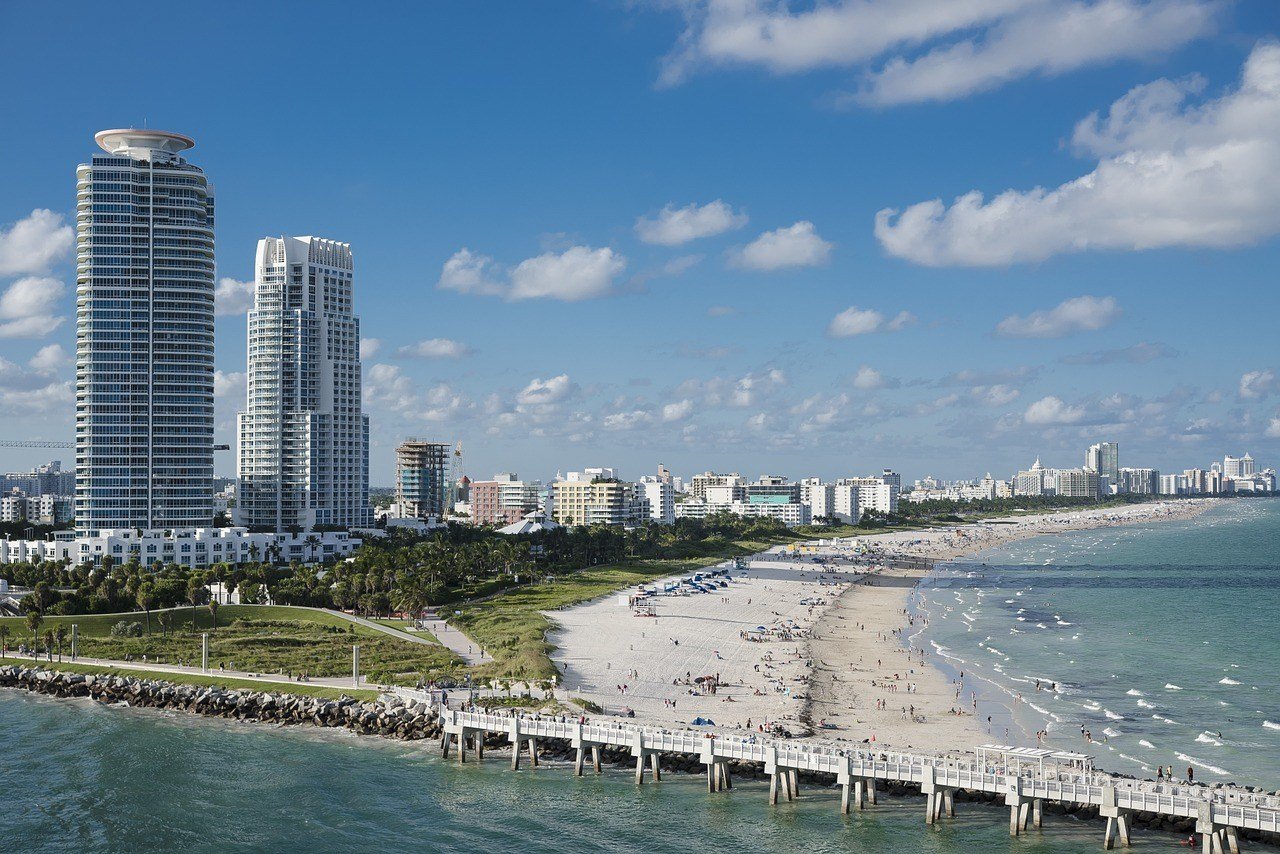 Condo
If you take hostels out of the equation, a condo is an entry-level property in Miami Beach. Keeping costs as low as possible? Then it's best just to go for a private room in a condo. This would suit a solo traveller, budget backpacker, or perhaps a digital nomad – as long as the internet is reliable, of course.
Prefer to have some privacy? No worries; if that's the case, just take a full condo. If you're wondering what the difference is between that and an apartment – a condo is part of a larger private residence. In Miami Beach, that might mean you also have access to a gym, swimming pool, or bar.
There's no specific search term for a Condo in Miami Beach, but it's normally mentioned in the listing. Take a look at flats, and you'll likely find them.
Beach House
In some places, a beach house might just be a shack on the sand where you can get changed before running to the sea. Not in Miami. Beach houses here can be anything from a cosy and quiet bungalow with sea views to an enormous South Beach Mansion. In my opinion, they're the best type of Florida Airbnb.
Again, like condos, for the cheapest places to stay, consider a private room or a small house. However, if you have money to spend, then the sky is the limit. Some of Miami's South Beach mansions have bars, swimming pools, and roof terraces. As you might have guessed from the name, they're just a stone's throw from the sand!
Like condos, there's no specific search term for beach houses. However, if you narrow your search by house, you'll most likely find them.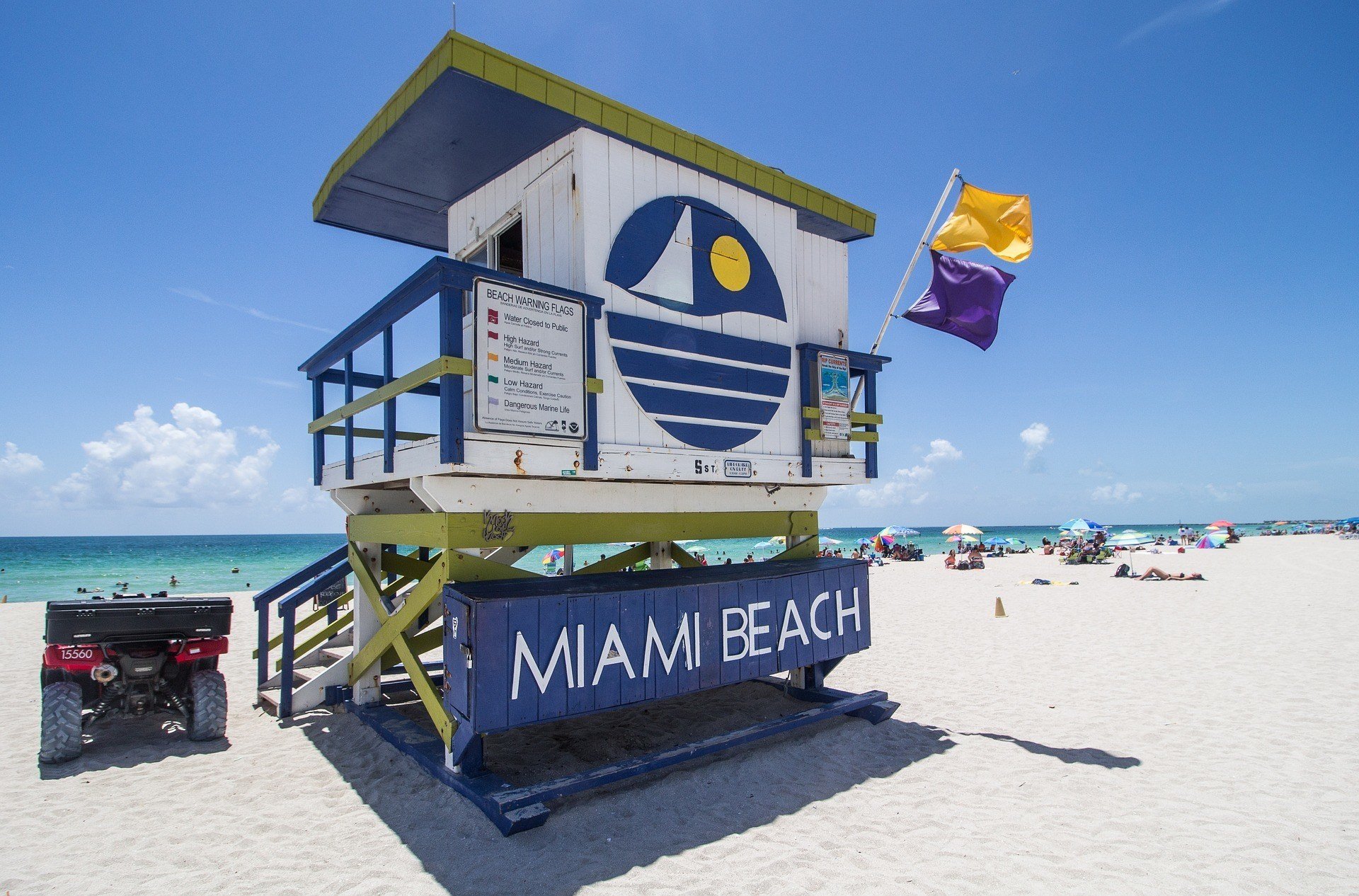 Yacht
Our third kind of unique accommodation on offer in Miami is a yacht. Now, this isn't something that budget travellers will be able to look at, unfortunately – more likely Instagram influencers or big groups who can split the cost multiple ways. Or premier league footballers!
The good news is that if you do splash out on a boat, you'll most likely have a full crew to take you out of the port of Miami onto the waters of the Atlantic Ocean.
Again, there's no direct search for yachts, but it's not hard to find them if you narrow your search by boat in Airbnb.
Why Stay in an Airbnb
If you're not already convinced by the unique accommodations on offer, let us give you five reasons that staying in an Airbnb is a great idea…
Local Experience: With recommendations from a local host, you can avoid the tourist traps that dot Ocean Drive. You can be sure you'll find the best things to do in Miami that are not in the guidebook, too!
Unique Properties: As you've already seen, there are some unique properties in Miami that you'd never be able to stay in without searching Airbnb.
Affordability: Yes, South Beach Mansions and yachts are expensive, but have you seen how much a five-star hotel costs? Equally priced Airbnbs next to hotels deliver more value for your money. If you're travelling Miami on a budget, Airbnbs are the perfect go-to.
Safety: With vetting at both ends of the process, both you and your host enter into renting an Airbnb being able to trust the other party.
Airbnb Experiences: It's not only about having a great place to stay. Airbnb Experiences offer tours curated by local guides. But we'll talk about that more later!
The Top 15 Airbnbs in Miami Beach
So, now we're ready for the part that you've all been waiting for. Here are the 15 best Airbnbs in Miami Beach. We've arranged them by category, so it shouldn't be too hard to find something that'll suit your budget and style. Let's go!
Just one block away from the beach, you'll find this great value Airbnb. You've got your own private bathroom with complimentary sunblock and towels. You can use the home's kitchen should you need to. If you can't be bothered to walk that whole block to the beach, take a dip and cool off in the pool.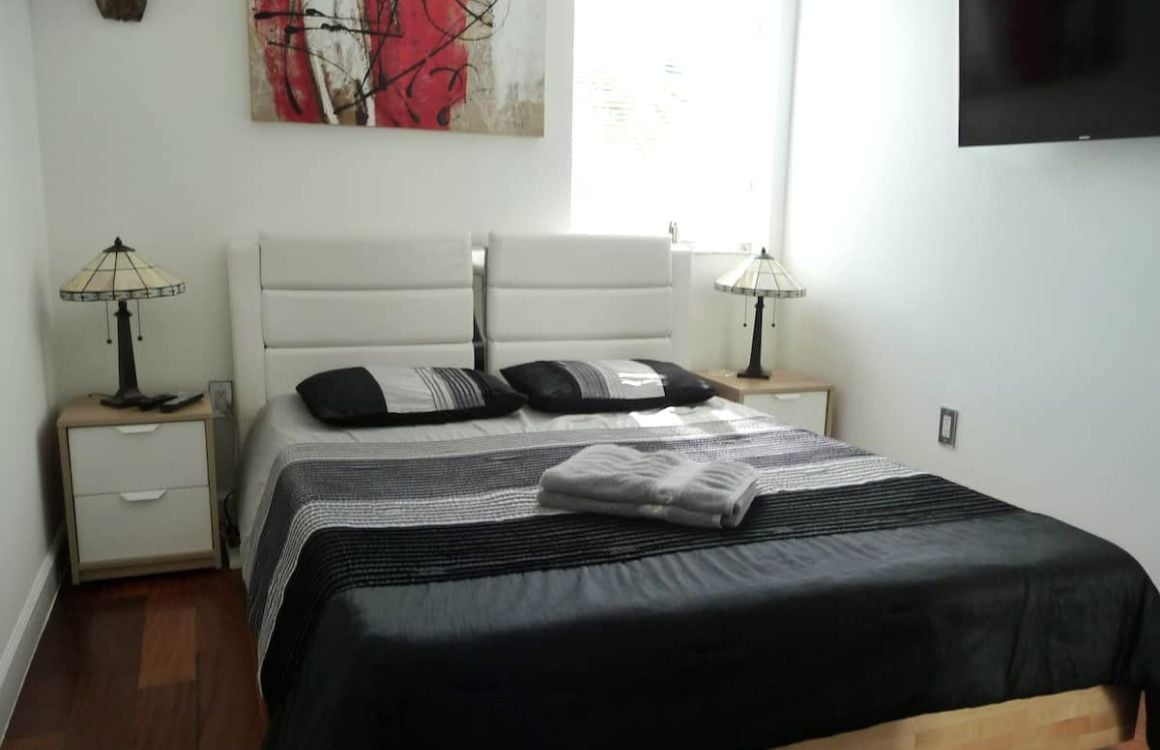 It can be very, very difficult to find somewhere affordable in Miami Beach if you're not keen on staying at a hostel. However, it's not impossible – as proven by this lovely budget-friendly room in a condo. And you still get value for money: as well as a queen bed, you can enjoy Wi-Fi and air conditioning. There's no kitchen and living room, but you can use the fridge and freezer in the living room if you want to store cold food and drinks.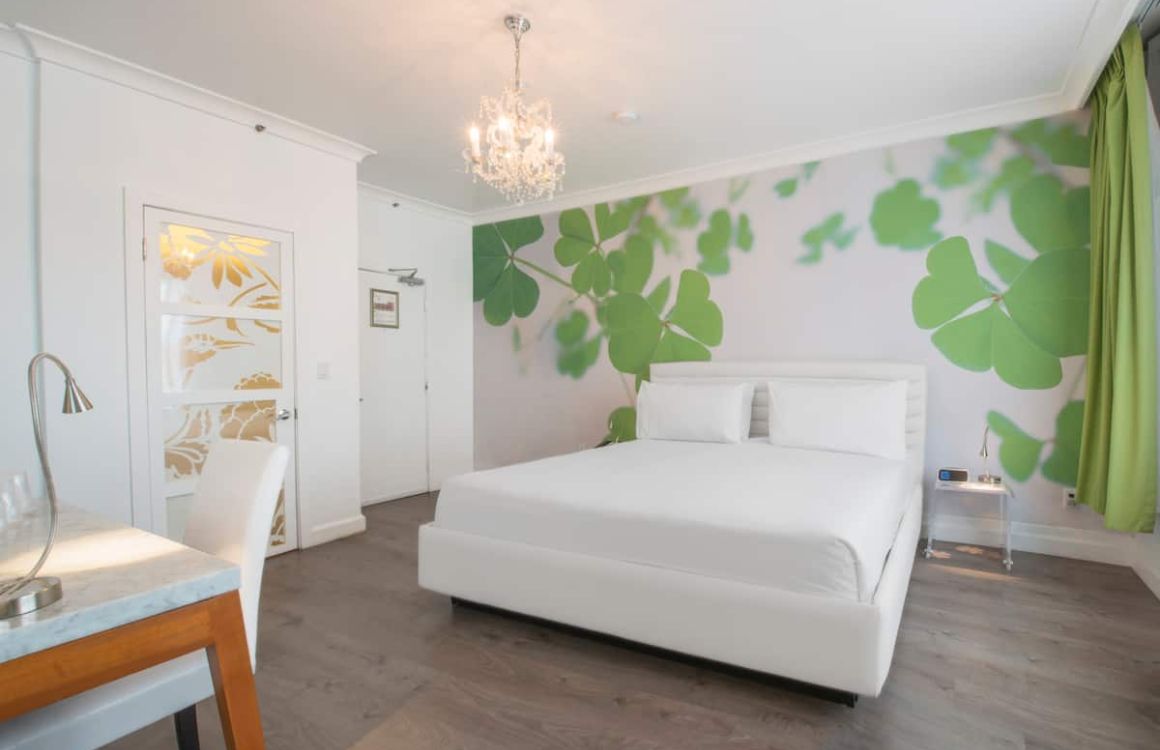 2 guests
Breakfast included
For solo travellers, it can be tempting to just search for the cheapest or most popular hostel in Miami Beach and book without thinking. However, that isn't always the best route to take. If you're willing to expand your search and budget, you can find a great property like this boutique hotel, where you'll have a complimentary breakfast thrown in. Thanks to the laptop-friendly workspace, this is a good shout for digital nomads, too.
Is This the Best Backpack EVER???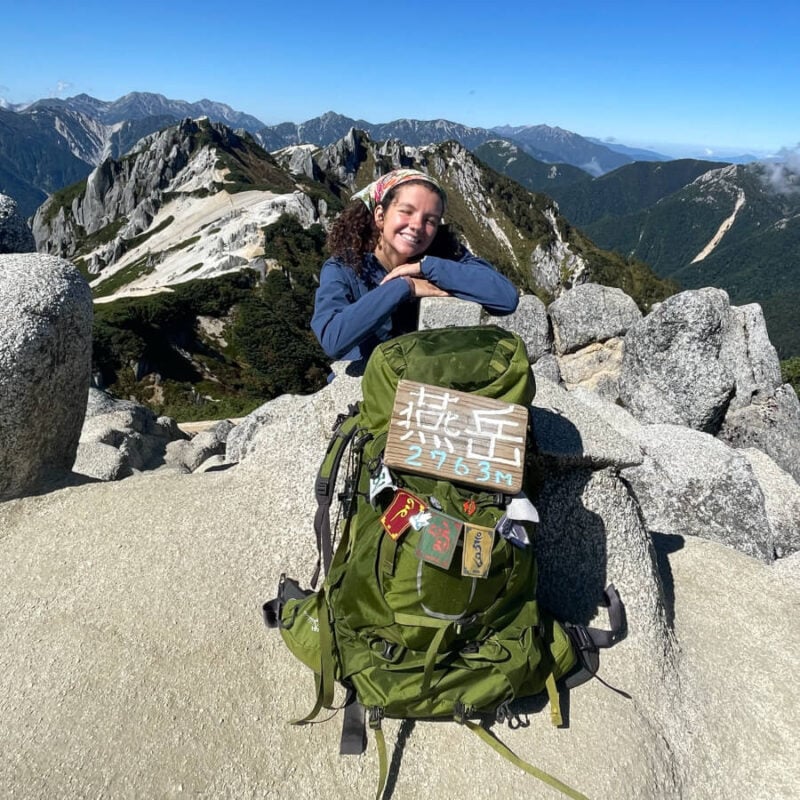 Best Short Term Rental for Couples | Casa Luna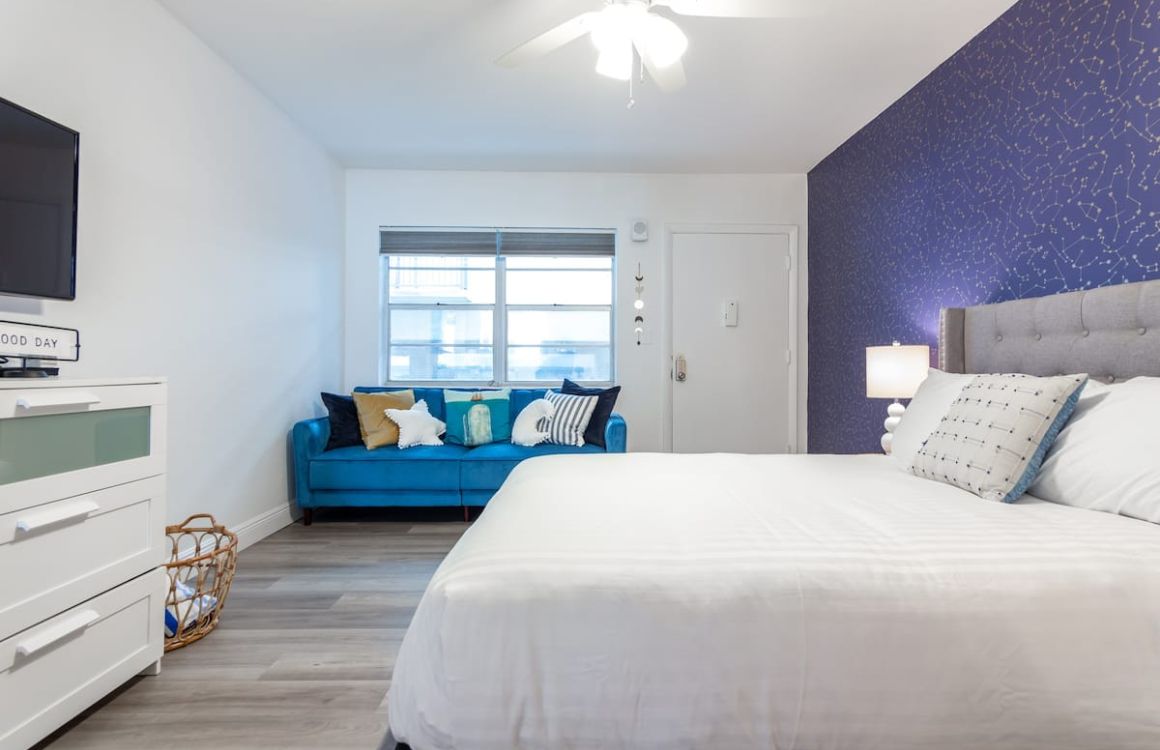 $$
One block from the beach
Searching for a romantic Airbnb in Miami Beach? Look no further than Casa Luna, which boasts a big fluffy queen bed just a block from the beach! It's in a 1950's art-deco building, meaning you get to experience one of Miami's attractions from the inside. Your hosts have left some lovely touches, including beach towels, a beach bag, and a large beach umbrella that you're welcome to use.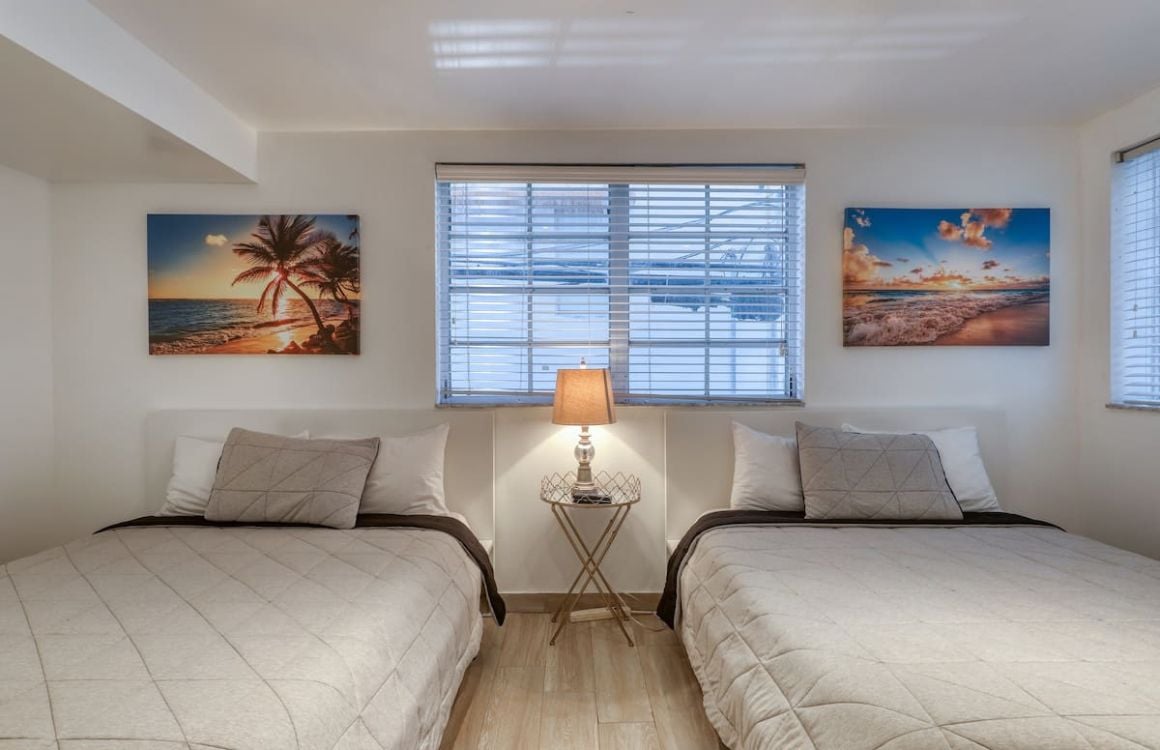 For some families, it's not a real holiday unless their fluff ball can come along with them. So, check out this pet-friendly accommodation on South Beach. Not only will it welcome your dog, but there's space for up to five guests – perfect for families! There are shared laundry facilities where you can wash clothes, and on-street parking is available at your own expense.
Over the Top Luxury Airbnb in Miami Beach | Maiora Yacht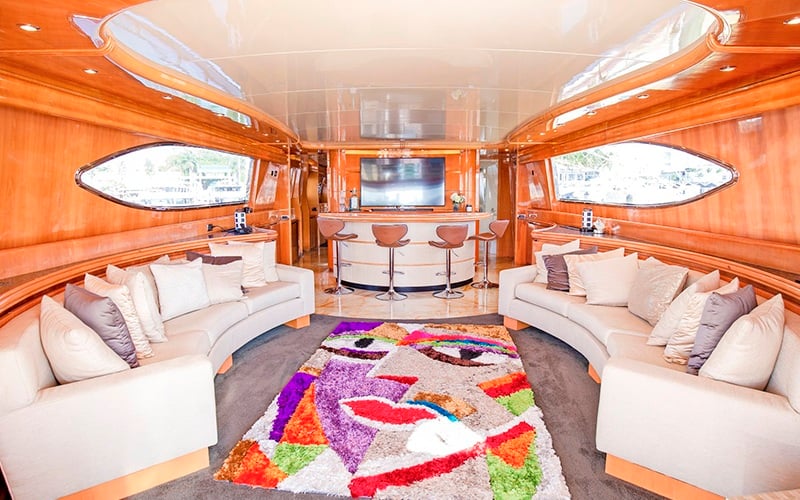 $$$$$$$$$$$$$$$
Yacht crew included
Now, this isn't the only yacht we've got on this list, but it certainly is the most extravagant. It's over a hundred feet long! Prices are almost into five figures, so it's not something you can just book without careful consideration. However, if you're thinking about it, it's only right that you know you'll get a full yacht crew included – as well as an extra jet ski, floating mat, and pool noodles for when you're out at sea!
This South Beach condo is set around an oval-shaped swimming pool, which is a great start. It's one of 26 condos in the property, and you'll get a free parking space – great news if you're travelling with your own or a rented vehicle. Once in the condo itself, you'll be bowled over by the stunning teak flooring and tasteful artwork that decorates the place. A memory foam queen bed awaits you in the evening!
Here's a beach house that isn't too expensive yet still has enough luxuries to whip up a bit of excitement. With room for eight guests, there are some stunning places to chill out. The backyard oasis has a huge seating and lounging area, and on the very few days that the weather isn't good in Miami Beach, you can head inside and catch some sports or a movie on the 82 inch TV. That's right – 82 inches!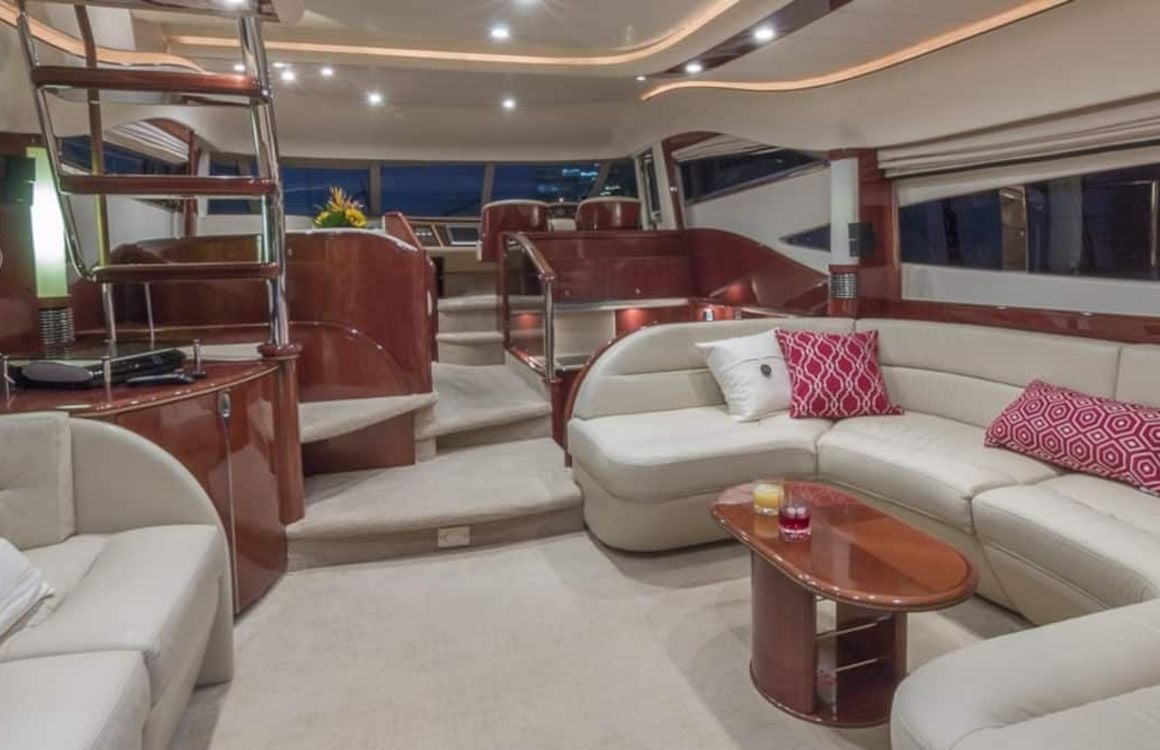 $$$$$$$$$$$$$$$$$$$
Licensed captain and stewardess
6 guests
Inflatable party raft
It might be cheaper than the yacht you've already seen, but this boat is still going to set you back a fair bit. But you're paying for more than just the boat! You'll have a full crew with you – that means a captain and a stewardess – and you set the course. You'll be waited on hand and foot while your captain takes you off the beaten track and away from the noise and bright lights of the city for some well-deserved relaxation.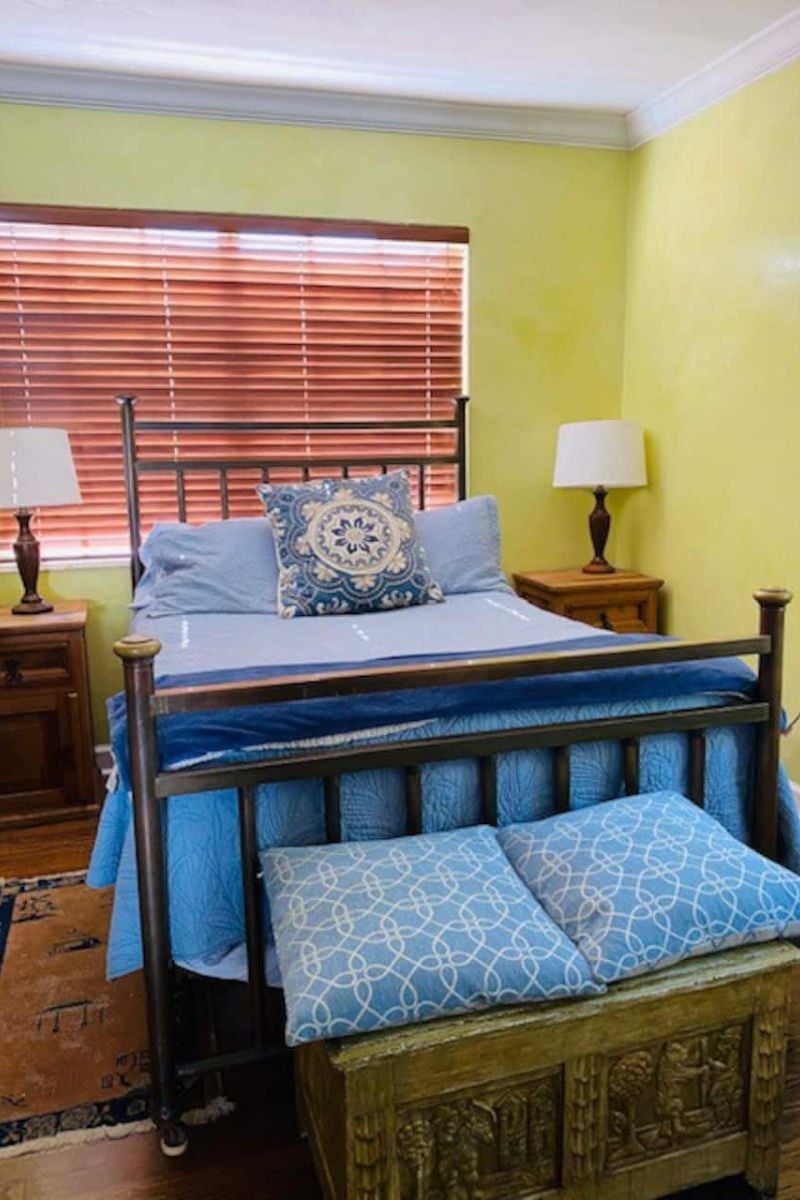 $$
Laptop friendly workspace
2 guests
Mid beach location
With a laptop-friendly workspace and rapid Wi-Fi, this Miami Beach Airbnb has exactly what you need if you're a digital nomad. However, that's not all. You've also got a big and fluffy double bed just a stone's throw from all the bars and cafes that Mid Beach has to offer. And like everywhere in Miami Beach, you're never far from a stretch of sand!
Within walking distance of Ocean Drive, you're right in the heart of South Beach and all the nightlife it has to offer. There's space for four guests, so it would suit a small group of friends who have come to party! If you're feeling a bit tender the following day, make the most of the fully equipped kitchen and rustle up something to soak up your hangover. Then, chill in the living room with a movie.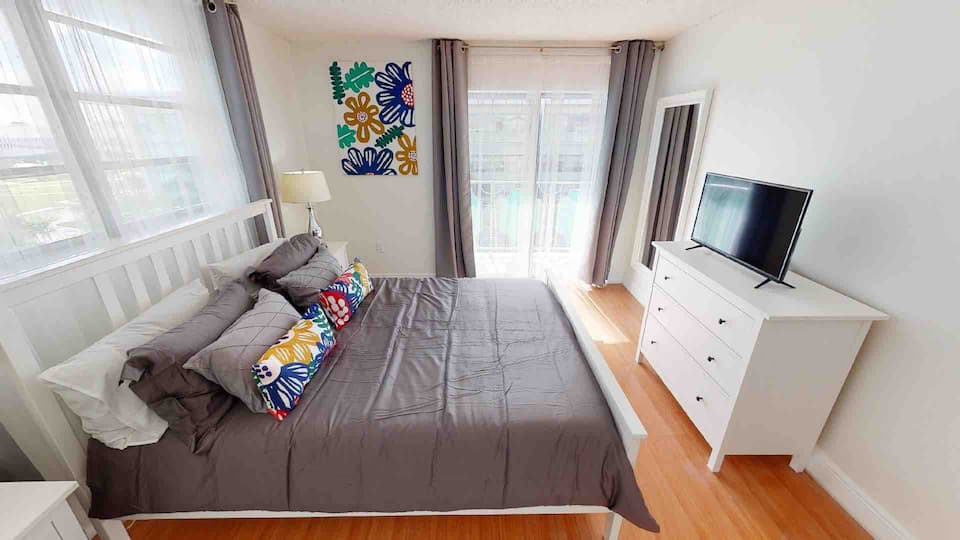 With many of Miami Beach's top non-beach attractions within walking distance, such as the Lincoln Road Mall and Holocaust Memorial, this is a great place to enjoy a weekend trip. The fact that there's free parking here means that if you want to head out of Miami's city limits and explore what else Florida has to offer, you can do so knowing your car is safe when you're on site.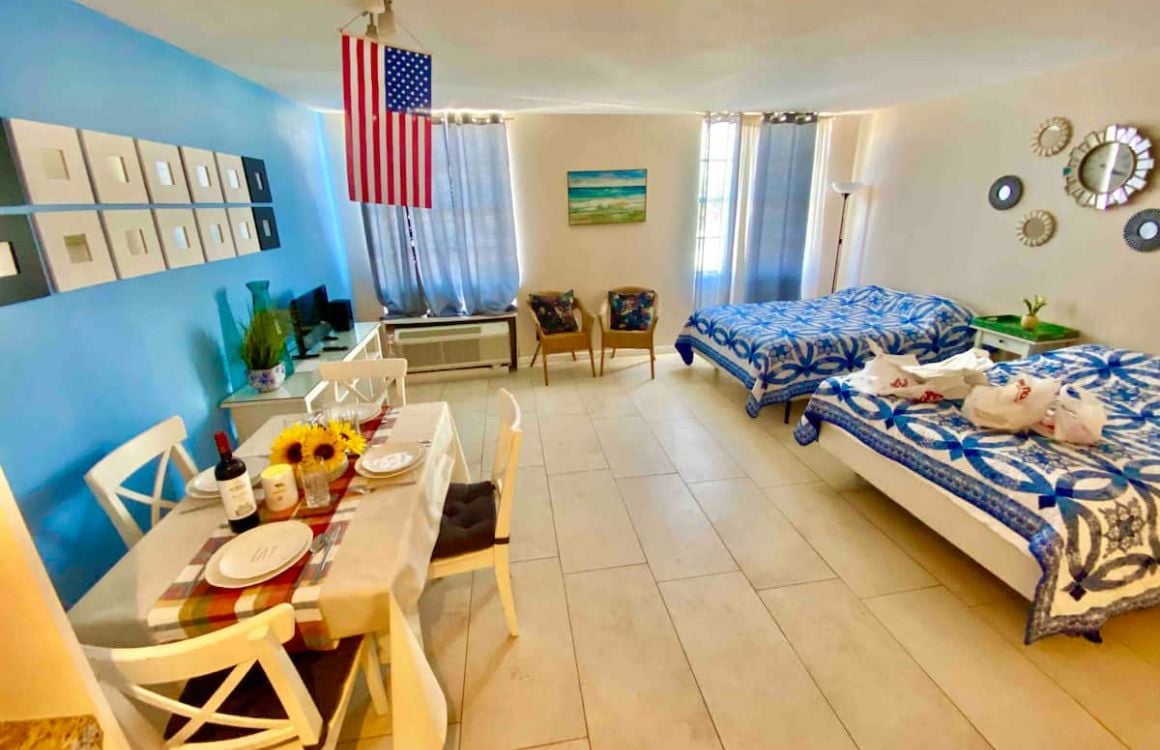 4 guests
Great view of the beach
It can be tricky to find apartments with parking in Miami Beach, especially where you don't have to pay. So, it's always a relief when you do. However, this place offers way more than a place to secure your car! With room for four guests, it would suit a small group of friends or family. You have a view of the beach from your apartment, and it's close to all of the action.
Best Airbnb for Throwing a Party in Miami Beach | Villa Espanola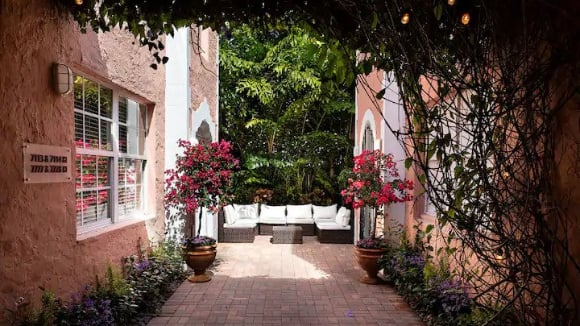 $$$$$$$$$$$
Champagne welcome
16 guests
Private gated party patio
Rent this entire villa, and you'll enter with a champagne welcome. Yes, that's right; four bottles of chilled champagne are ready and waiting for the arrival of you and up to 15 other guests. Head to the outdoor patio to continue the party! This place is perfect if you're in Miami for a bachelor(ette) party or a birthday. And in the morning, you'll get a breakfast to soak up all that alcohol from the night before.
Best Airbnb in Miami Beach for a Group of Friends | Ocean Front Studio
4 guests
Direct beach access
This studio flat provides visitors with an absolute dream feature – direct access to the beach. Yep, when you look down from the balcony, there's just one road between you and the soft white sands and turquoise waters of the Atlantic Ocean! The complex also has a swimming pool, restaurant, and pub – so you can spend your entire trip within a few hundred metres of the condo.
Top 5 Airbnb Experiences in Miami Beach
So, now you've seen the best Airbnbs, it's time to decide what you're going to do in Miami Beach. And there's no better place to find things to do in Miami Beach than Airbnb Experiences!
These tours are curated by locals and can be anything from cooking classes to mountain hikes. However, there aren't any mountains in Miami, so you're more likely to find a kayaking or SUP session on the water.
Here are five of the best Airbnb Experiences in Miami Beach – which one will you do first?!
$40/person
2.5 Hours
Up to 10 guests
Want to find a way to take your vacation in Miami to the next level? A party boat! It has a bar, with enough drink to keep 35 people watered and happy for the 2.5-hour journey. It's a unique way to sightsee; you'll head along Millionaire Row and spot the homes of celebrities before dropping anchor for a swim. Jump on an inflatable and float along with a view of that spectacular skyline!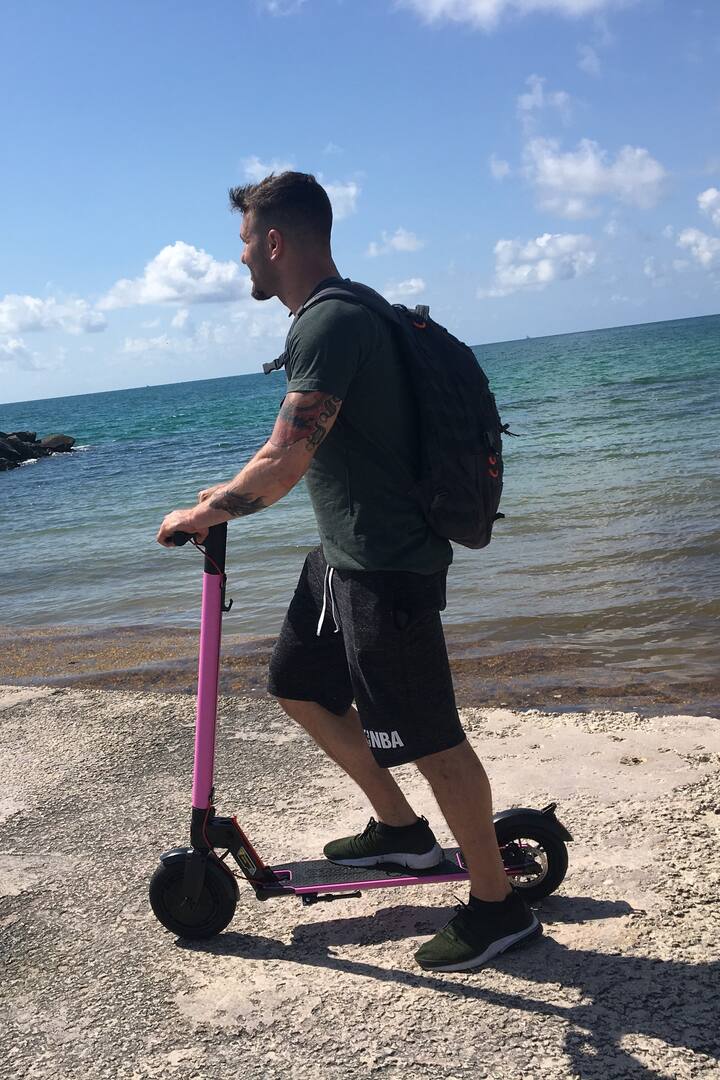 $49/person
3 Hours
Up to 4 guests
Miami Beach covers a pretty large area, so it might be stressful and tiring to pack it all in on foot. Just take an electric scooter instead! That means you'll have time to stop off at your host's favourite bakeries and coffee shops… which you'll probably end up going back to. You'll also scoot through some east side neighbourhoods, so you'll see a part of Miami Beach that's not quite on the beaten tourist track.
$39/person
2.5 Hours
Up to 4 guests
The beach is a place to slow down and be in the present moment, and this lovely experience takes that to the next level. Declutter your mind and focus on drawing and painting for a unique souvenir to take home with you. And no need to worry about art supplies – you'll be provided them by your host.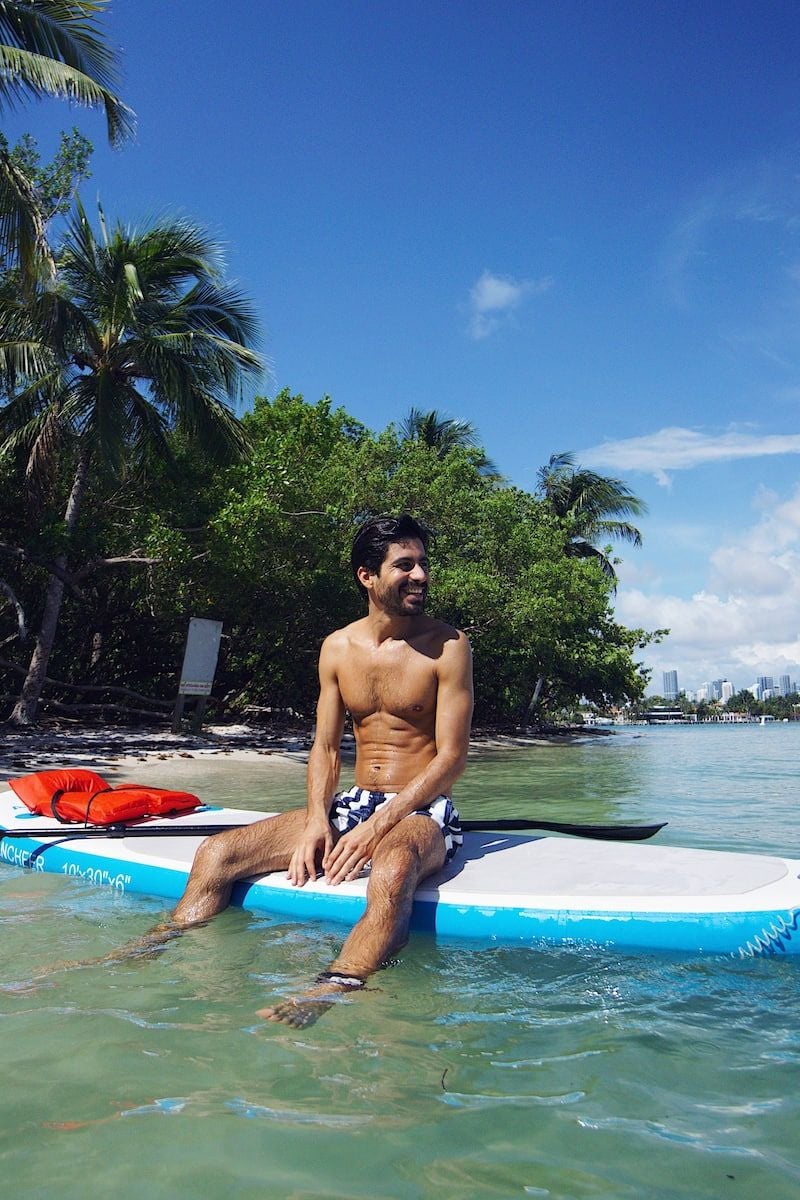 $62/person
1.5 Hours
Up to 5 guests
The flat waters around Miami Beach make it perfect for two things – stand up paddleboarding (the fastest growing water sport in the world) and kayaking. Should you choose a kayak, you'll be able to see the fish and marine life beneath you – as it has a glass bottom. You might even spot manatees or dolphins! Find a way to transport your camera – you'll want it to take pictures of the skyline from Paradise Island.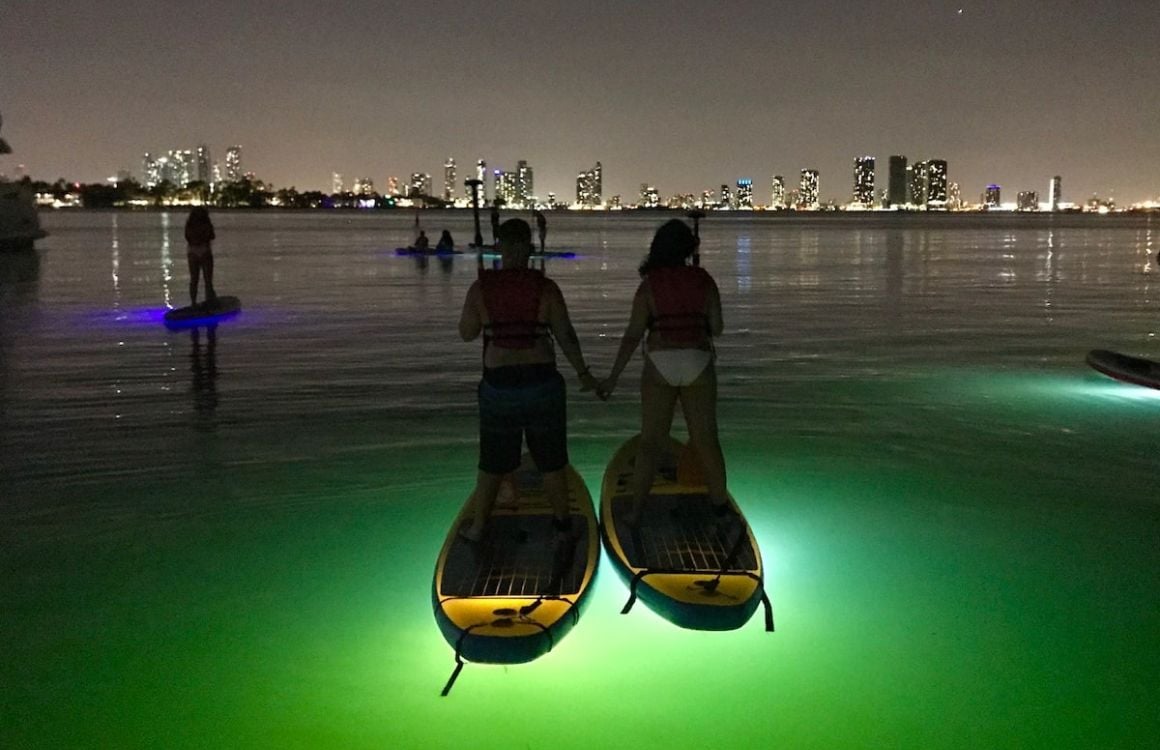 $36/person
1.5 Hours
Up to 8 guests
Want to see Miami Beach in a new light? More specifically, a lot of LED lights attached to a paddleboard? Then you've come to the right place! See the water ten feet below you illuminated as you paddle through Miami Beach Bay and make a circuit of Sunset Island. Unforgettable.
Don't Forget Your Miami Beach Travel Insurance
ALWAYS sort out your backpacker insurance before your trip. There's plenty to choose from in that department, but a good place to start is Safety Wing.
They offer month-to-month payments, no lock-in contracts, and require absolutely no itineraries: that's the exact kind of insurance long-term travellers and digital nomads need.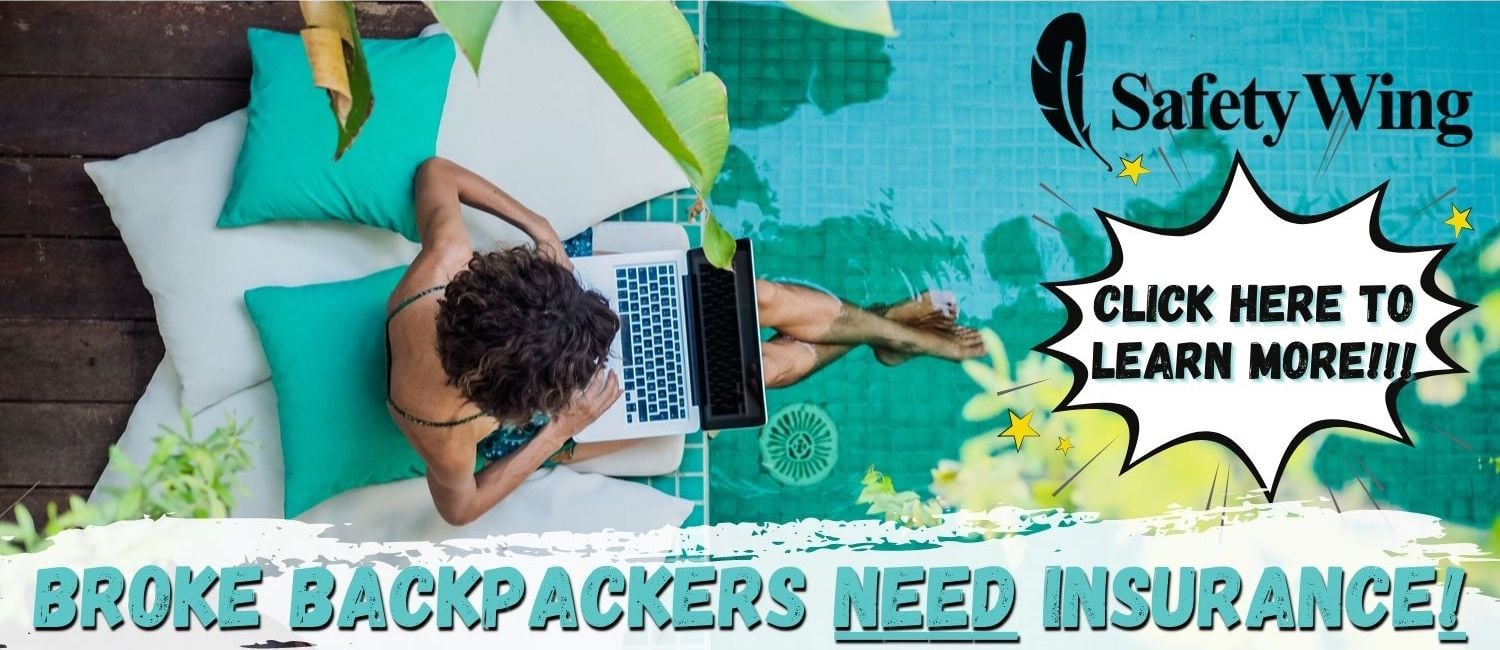 SafetyWing is cheap, easy, and admin-free: just sign up lickety-split so you can get back to it!
Click the button below to learn more about SafetyWing's setup or read our insider review for the full tasty scoop.
Final Thoughts on Miami Beach Airbnbs
Well, there you have it. Not only have you seen the best Airbnbs in Miami Beach, but also five of the most fun and engaging things to do there. All you have to do is choose whether you're going to kick back on a boat, party in a SoBe mansion, or just chill in a cool condo.
If you're still struggling to decide where to stay in Miami, go for our overall favourite Airbnb: Cozy Private Room in South Beach. It's in an unbeatable location, and it won't break the bank – what more could you want?!
---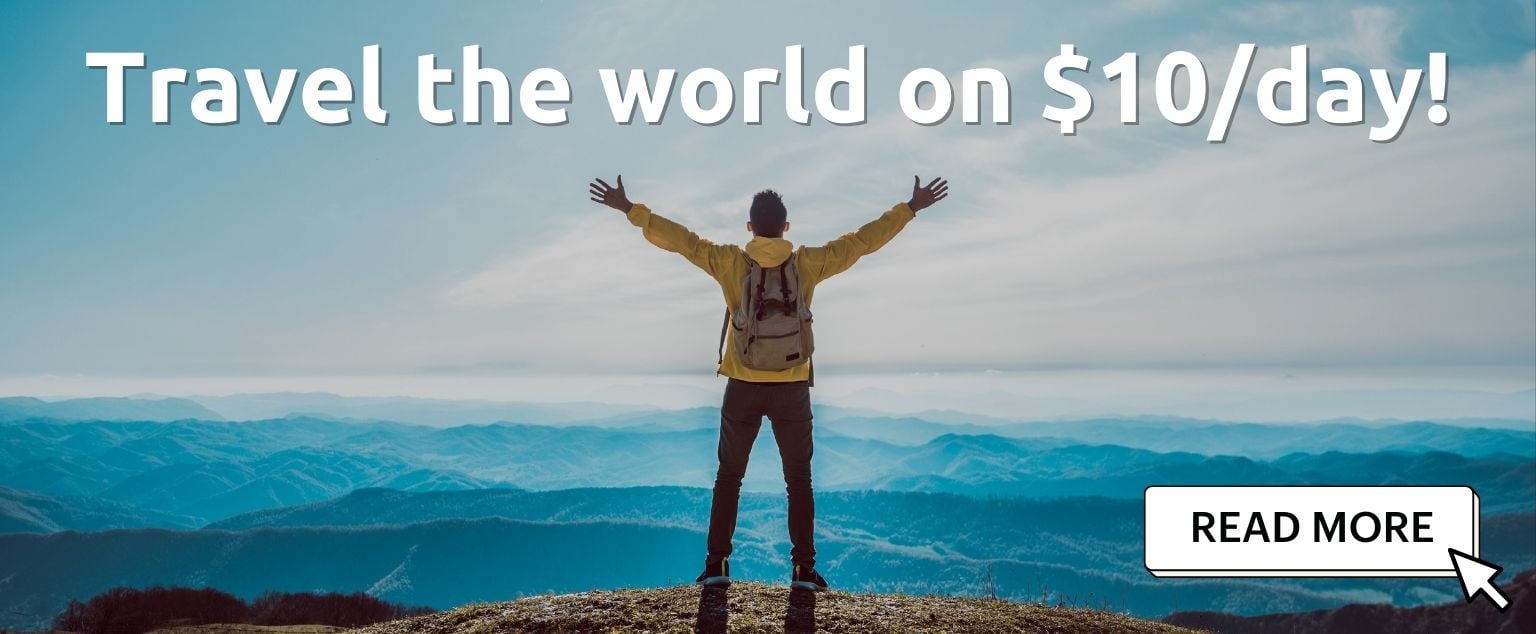 And for transparency's sake, please know that some of the links in our content are affiliate links. That means that if you book your accommodation, buy your gear, or sort your insurance through our link, we earn a small commission (at no extra cost to you). That said, we only link to the gear we trust and never recommend services we don't believe are up to scratch. Again, thank you!