Comprising almost 8,000 islands, The Philippines is a vast archipelago that guarantees a unique travel experience. Peppered with dense jungles, pristine beaches, rocky islets, smoldering volcanoes, and vibrant tropical reefs, this is South East Asia at its finest. The Philippines knows how to put on a party, too; it's somewhere to really let your hair down!
The Philippines is a destination we recommend all backpackers squeeze in at some point. It gives you a chance to see how varied the landscapes and cultures are across the islands. The Philippines has bloomed into a fabulous spot for a fancy holiday or honeymoon option, too. There are some remarkable eco-resorts and hotels to luxuriate in.
Talking about The Philippines sends shivers of adrenaline up our spines, it's just that kind of place. But before we get onto the good stuff, today we have something particularly high-octane to chat about. Today, we're going to tell you all about travel insurance in The Philippines!
Need Insurance Now?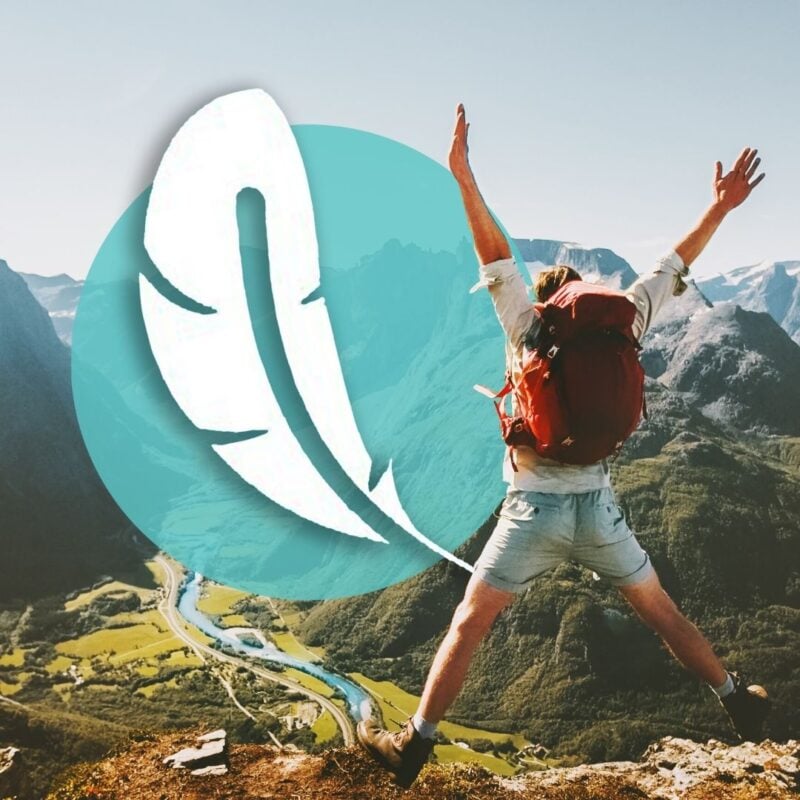 Month to month payments, no lock-in contracts, and no itineraries required: that's the exact kind of insurance digital nomads and long-term traveller types need. Cover yo' pretty little self while you live the DREAM!
Visit SafetyWing
Do I Need Travel Insurance For The Philippines?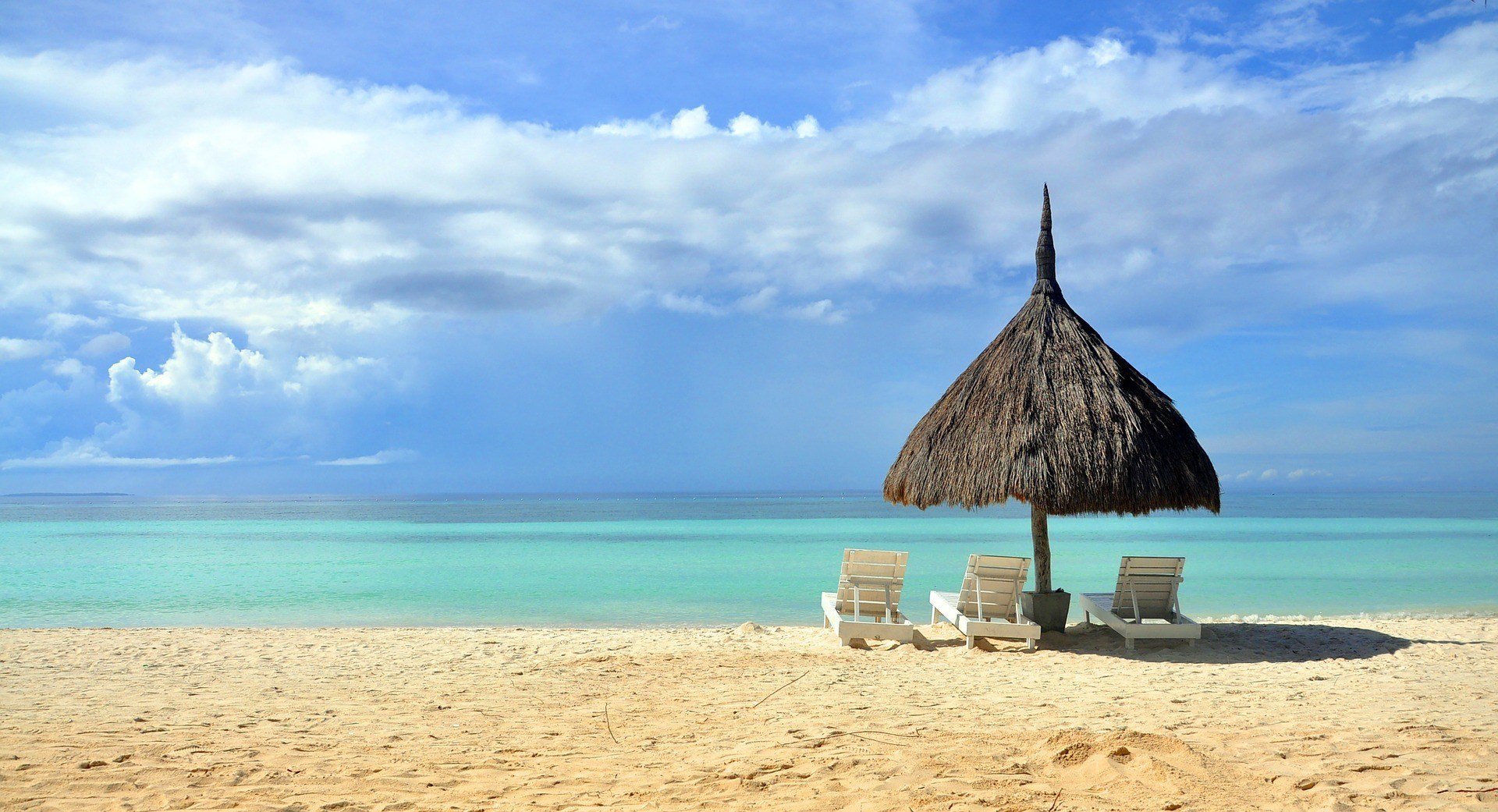 Travel insurance for visitors to The Philippines is not a mandatory entry requirement. It may, therefore, be tempting to skip on the extra cost and save yourself some extra beer money, especially if you're backpacking through the Philippines. However, do think carefully about that because things can and do go wrong for travelers the the 'Pines.
As well as occasional volcanic activity & bouts of tropical illness, the Philippines does have a reputation for dangerous crime. Violent crime, civil unrest, piracy, and the risk of kidnappings are not unheard of in The Philippines. Most of the places you're likely to visit are perfectly safe for tourists but bear this in mind if you're planning on straying off the path.
Insurance is always down to the opinion of the traveler. But we would recommend that all backpackers and holidaymakers consider it regardless of whether you're visiting a 'safe' country or a risky one. Particularly in The Philippines, which can be fairly unpredictable, travel insurance will give you peace of mind.
Need more convincing? Check out these other reasons why you should have travel insurance!

Unlock Our GREATEST Travel Secrets!
Sign up for our newsletter and get the best travel tips delivered right to your inbox.
Healthcare in The Philippines
As with most Asian countries, The Philippines operates both private and public healthcare facilities. Healthcare in major cities of The Philippines is of reasonable quality and is seeing vast improvements over recent years. The World Healthcare Organisation currently ranks Filipino healthcare at a modest #60 in the world.
Public hospitals and clinics are run by the government's PhilHealth department and are free for citizens. The doctors are highly-trained but the technology isn't always as high standard as at the private ones. The best hospitals in The Philippines are located in its capital and largest city, Manila. In more rural and rustic communities, the facilities might not be in quite the same shape. However, the doctors themselves have a reliable reputation.
The average cost of a Philippines doctor's consultation is 500 PHP ($10 USD). Meanwhile, an emergency appointment will cost approximately 2,500 PHP ($50 USD). That same rate applies should you require one night's stay in a hospital. So, it's pretty affordable. However, if you require tests, treatment, and prescription medicine, your stay could get pricey. Also, the top-tier hospitals will have slightly more inflated prices.
If you do need to see a doctor in The Philippines, most healthcare establishments will require a downpayment paid upfront, prior to treatment. The rest will be paid (by yourself or travel insurance) before you're discharged.
Crime in The Philippines
Certain areas and cities within The Philippines are shadowed by a reputation for crime. A couple of areas in The Philippines are out of bounds for travelers specifically Marawi City, Mindanao, and the Sulu Archipelago. The best insurance for your Philippines trip should cover the loss should anything unfortunate happen.
Every so often, a headline announcing a Philippines kidnapping situation makes the news. Usually, these happen in places which foreign governments advise against all travel to, such as Mindanao. Recent kidnappings in Manila have been linked to rising gambling debts, making it targeted rather than a random crime. The Filipino "war on drugs" is commonly reported on, which sees Filipino President Duterte taking draconian measures to clamp down on illegal drugs.
Issues Facing Travellers in The Philippines
The main issue in The Philippines is deciding which of these adrenaline-packed, sensational islands to visit! Besides that, as we already touched on, natural disasters are an issue to take into account when considering insurance for holidays to The Philippines. The archipelago sits on the Ring of Fire, which is exactly where the majority of the world's earthquakes and volcanoes take place! Typhoons are very common as well. Only last Christmas, the Typhoon Phanfone saw over 58,000 people evacuated.
As natural disasters cannot always be predicted, it's wise to take out travel insurance in The Philippines that protects you against such happenings.
As with most places, these beautiful islands are not spared from wily pick-pocketers and opportunistic thieves. 1.8 million Filipinos (7.6% of the population) fell victim to theft in the second half of 2018. As you can imagine, tourists are sitting ducks – particularly in crowded areas. But, really, is there anywhere in the world where petty crime isn't an issue?
Another issue is motorbikes. Many travelers hire scooters to explore the islands, which is one of the best ways to explore independently. But extreme care must be taken. Manila had an average of 86 motorcycle-related accidents per day in 2019, and fatal crashes are the 9th killer in The Philippines. Ensure your Philippines travel insurance covers you in the event of a crash and ensure you have the correct license to drive. Otherwise, your insurance may be deemed void.
Common Activities in The Philippines
You've got plenty to keep you on your toes in The Philippines! The biggest problem you'll have is whittling down which activities you dabble with. Here are your big three:
Scuba diving – With pristine reefs, vibrant coral gardens, and a huge diversity of marine life, scuba diving in The Philippines is phenomenal! Travel insurance for those visiting The Philippines usually covers you to a certain depth. Do check if you are an advanced diver. Remember, if you're hopping around the islands by plane, don't forget to factor in your surface interval.
Motorbiking – Extremely common, and for good reason! Hiring a motorcycle is one of the best ways to find secret beaches and tourist-free landscapes. But do ensure you have the correct paperwork to cover you in the event of an accident. And wear your helmet – your Philippines travel insurance won't cover you without one! You're much more likely to survive in the event of a crash; 90% of fatalities are linked to riding without one.
Hiking – The Philippines is blessed with some heart-pounding natural vistas. Chocolate hills, deep jungles, emerald rice terraces – that's a whole lot of hiking. As many places you visit are pretty remote, in the event of a serious accident, an air ambulance might be required. Obviously, this is an extreme circumstance, but consider factoring in travel insurance that covers emergency evacuation in The Philippines – unless you have deeper pockets than us!
DON'T DIE OUT THERE! …Please 🙂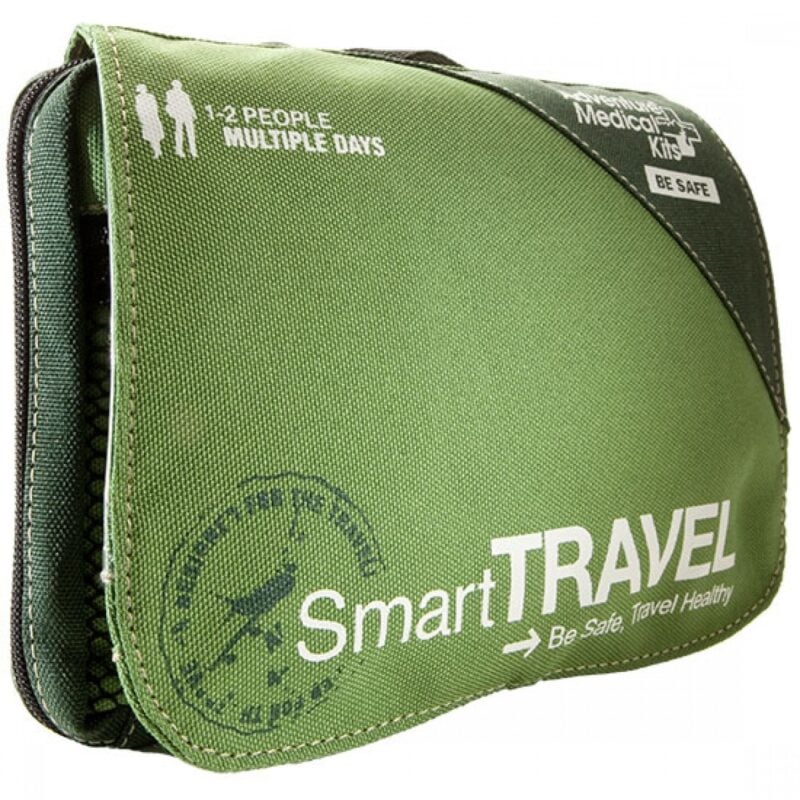 Things go wrong on the road ALL THE TIME. Be prepared for what life throws at you.
Buy an AMK Travel Medical Kit before you head out on your next adventure – don't be daft!
Buy on REI
What Should Travel Insurance in Philippines Cover?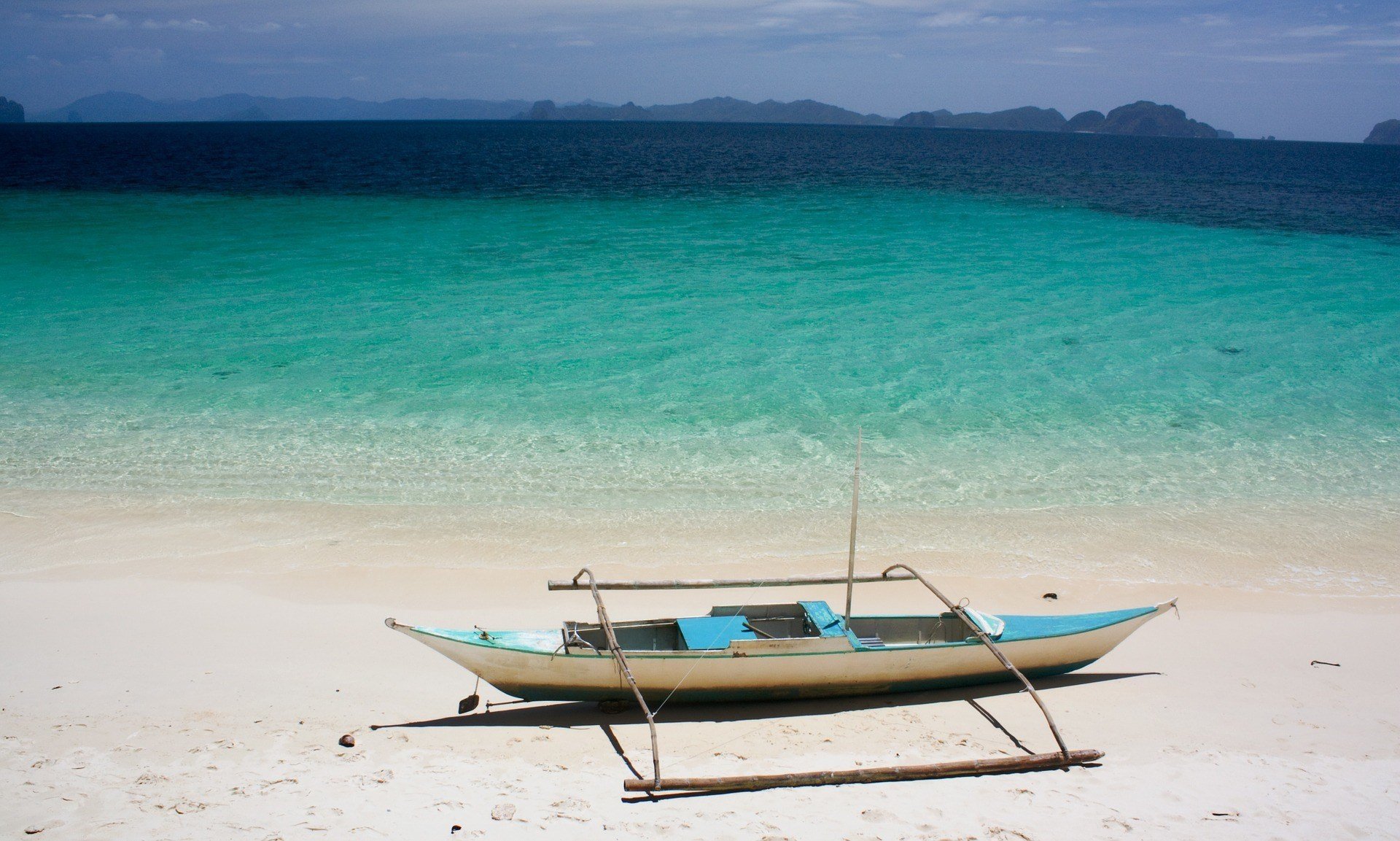 More often than not, the majority of Philippines travel insurance policies will include the following;
Emergency Accident & Sickness Medical Expenses
Luggage and Personal Property
Emergency Evacuation and Repatriation
Non-Medical Emergency Evacuation
Trip Cancellation
Trip Interruption
These are some key terms to look out for when you are comparing different insurance policies. Now, let's take a closer look at each one of these to see what they actually mean!
Emergency Accident & Sickness Medical Expenses
Emergency Medical costs cover, is the most important aspects of most travel insurance policies. If you are involved in an accident or get very sick with a mystery illness, you want to rest easy knowing that any medical costs and hospital bills will be taken care of.
Many of you will have never seen a medical bill. Good. But let me tell you, they can get very expensive very easily. A friend of mine was once billed $10,000 in Costa Rica. Even 2 days in a Thai hospital cost him nearly $2,000.00.
Pre-existing medical and health conditions may not be covered or maybe covered for an additional premium.
Ideally, Emergency Accident & Sickness Medical insurance should offer at least $100,000.00 of coverage. Some run into the millions.
Luggage and Personal Property
Luggage and Personal Stuff coverage covers the value of your personal property. It's most common application is for lost luggage and However, many policies also extend this to cover "on the ground" theft which comes in useful if you are robbed once you reach your destination.
The limits on this vary between policies. However, the maximum value rarely exceeds $1000 with a maximum item value between – $250 – $500.
This is ok for many travellers. However if you travel with a lot of electrical gear (laptop & camera), or are packing ski-ing gear, you may also wish to think about taking out a separate gadget cover.
Is This the Best Travel Pack EVER???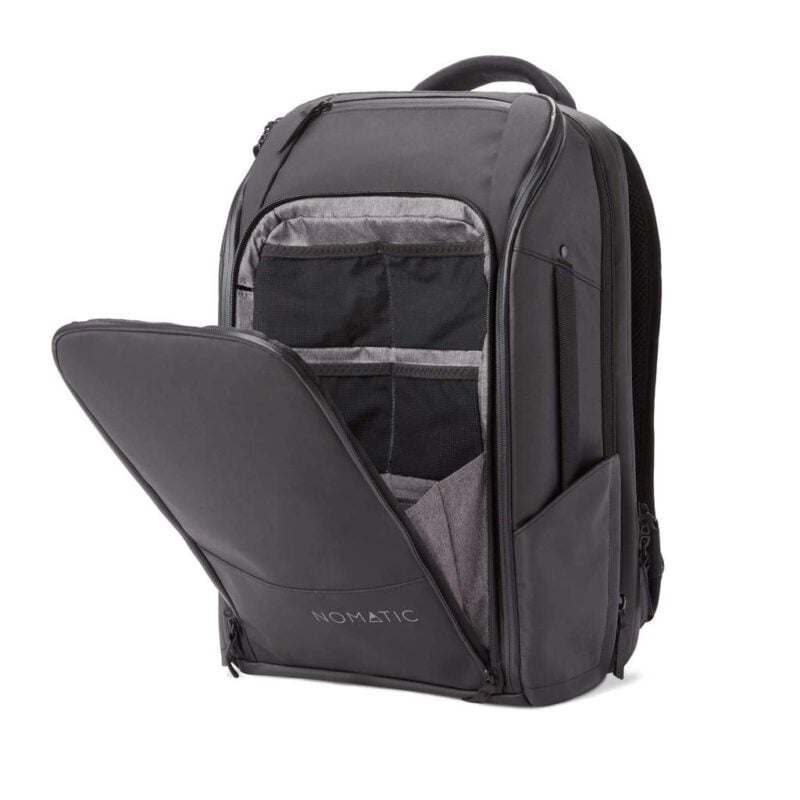 Emergency Evacuation and Repatriation
Emergency evacuation covers the cost of sending you back to your home country in a sickbed. Let's say that the above-mentioned illness is a nasty one, and the decision is taken to send you home for further treatment; this will take care of the high costs of flying you home with tubes stuck into your arms.
Repatriation is the cost of sending your body home in the unlikely event that you die on your trip. The costs of this are usually very high. Repatriation costs are not a burden I would want to leave to my family. Whilst this is thankfully rare, I do sometimes come across Facebook or "Go Fund Me" campaigns for somebody's body to be flown home.
Non-Medical Emergency Evacuation
Non-medical Emergency Evacuation is when you have to be evacuated from your destination because of some unexpected crisis. Examples can be outbreaks of war/civil unrest and earthquakes that decimate infrastructure such as the Nepal earthquake.
In more recent times, the Corona COVID-19 outbreak created the biggest international emergency evacuation situation ever. (FYI – it straddled both the medical and non-medical evacuation boundaries).
Emergency evacuation insurance covers the costs of having to book a last-minute flight home (which can be very expensive) and will also cover accommodation costs if you end up being flown to a random, "safe" country rather than going straight home.
Trip Cancellation
Having to cancel a trip that you were psyched about is heartbreaking. However, then being left out of pocket just adds scurrilous insult to grievous injury. Trip Cancellation cover can help you recover the non-refundable costs of your trip such as flight and hotel costs.
Obviously, you can't claim this simply because you changed your mind about the trip or broke up with your girlfriend. Legitimate cancellation reasons are things like sickness, family emergencies, bereavement, natural disaster and war – you get the gist.
Trip Interruption
Trip Interruption is when something goes wrong, or interrupts, your trip leaving you out of pocket. One example, when your pre-paid hotel burns down and you are forced to book another one. Another example is when your flight home is canceled and you need a few extra nights at your hotel.
Anything Else?
The above are what we consider to be the basic, bare-bones of travel insurance policies. However, some policies do offer a few more aspects to them. The very best Philippines travel insurance policies may also include the following;
Adventure Sports and Activities
Adventure sports and activities are not covered by all travel insurance policies. The definition of adventure sports and activities really does vary between providers but for example, can include;
Hiking
Canoeing
Martial Arts
Bungee Jumping
Scuba Diving
Informal basketball games….
If you are even thinking about doing anything physical or outdoorsy on your trip, it is very wise to check that your insurance provider is in fact covering it. Snapped tendons tend to hurt plenty enough without having hefty medical bills attached to them.
Accidental Death and Dismemberment
This one is perhaps a bit macabre. It doesn't cover any travel-related expenses as such but instead it basically provides you (or your next of kin) with monetary compensation in the event that something happens to you. If you die, your loved ones get a payout. Or, if you lose a toe or something, YOU get a payout.
It's kind of like having a bit of life cover attached to your travel insurance.
"Well dear, I'm afraid there is good news and bad news. The bad news is that our beloved daughter little Jenny died on her trip to the Philippines. The good news is that we get $10k! The Philippines here WE come!"
Gear and Electronics Cover
Some insurance policies cover electronic gadgets but others do not. Those that do, sometimes charge an additional fee and they also usually limit the maximum item value. If you only travel with a phone or a tablet then your travel insurer may well cover it entirely. However, if like us if you are traveling with a decent laptop and camera, then you may wish to consider obtaining gadget cover.
I have personally had separate gadget cover on my MacBook Pro for years.
What Is The Best Philippines Travel Insurance?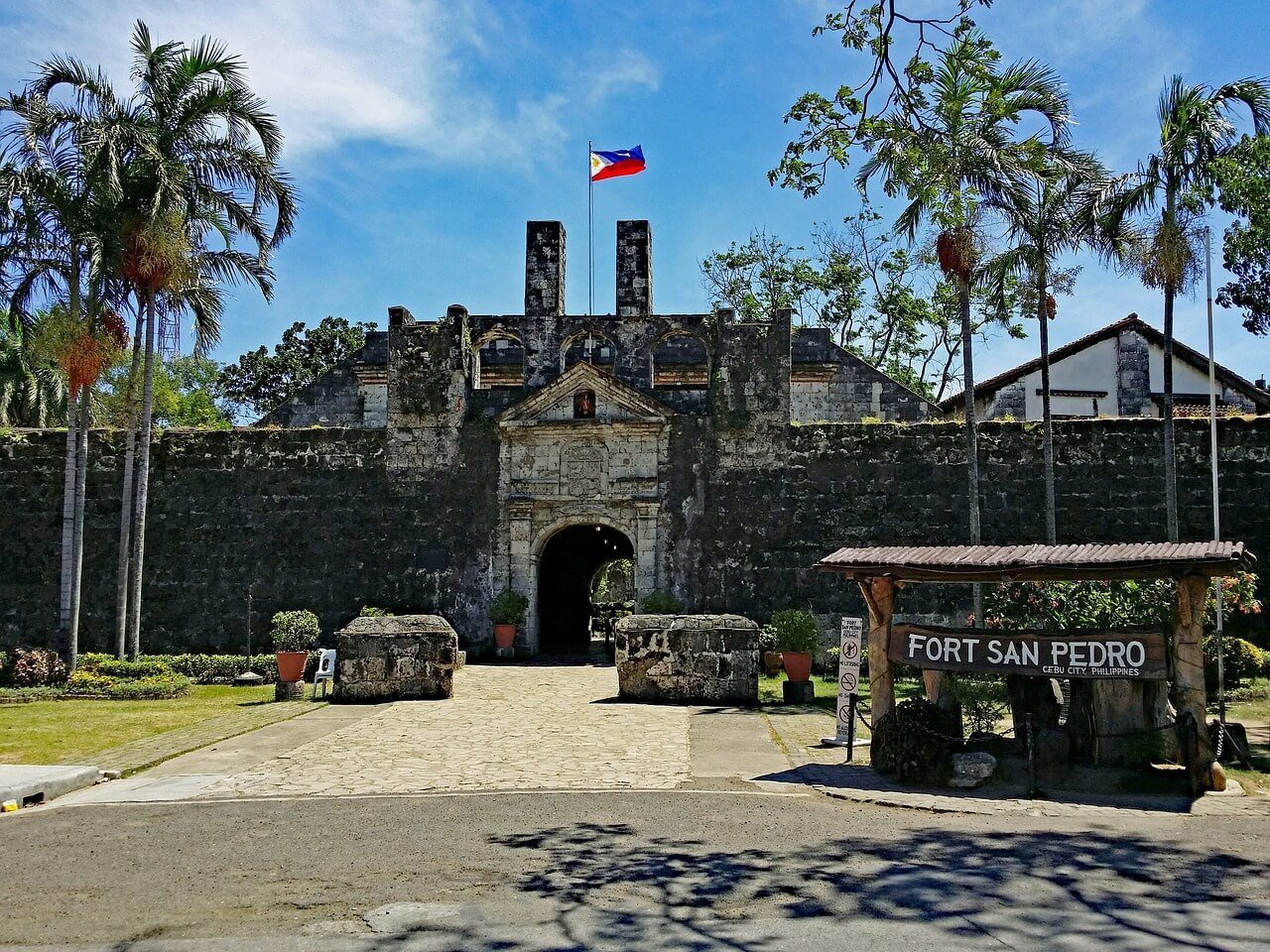 Whilst they may all seem the same, not all insurers are. Some insurers offer lower prices than others and others offer higher coverage amounts. Some are infamous for not paying claims whilst others are celebrated for being fair and helpful.
Travel insurers – always the same yet always different. It isn't possible (or legal) for us to say that any one of them is the best, or is "better" than the others. No. Insurance is a very complex product and any policy takes into account a whole lot of data and a wide set of variables.
Remember that the "best" travel insurance always depends on where you are going, when you are going there and ultimately upon you and your needs. The best travel insurer for one trip, may not be the best for a different trip.
Below, we will introduce a few of the many travel insurance providers on offer. These are all firms we have used ourselves over the years.
Travel Insurance Headline Coverage Amounts

| What is Covered? | Iata Seguros | SafetyWing | Heymondo Single Trip Plan | Columbus Direct |
| --- | --- | --- | --- | --- |
| Emergency Accident & Sickness | $200,000 | $250,000 | $10,000,000 | $1,000,000 |
| Baggage & Personal Property | $1000 | $3000 | $2,500 | $750 |
| Emergency Evacuation and Repatriation | 100% of cost | $100,000 | $500,000 | $1,000,000 |
| Non-Medical Emergency Evacuation | $0 | $10,000 | $10,000 | $0 |
| Trip Cancellation | $1,500 | $0 | $7,000 | $1,000 |
| Trip Interruption | 100% of cost | $5000 | $1,500 | $750 |
SafetyWing are a relatively new player in the travel insurance space but are already making big waves. They specialise in cover for digital nomads and they offer open-ended cover on a monthly subscription basis. Because they primarily cover digital nomads, they don't offer much in the way of trip cancellation or delay so do take that into consideration.
However, SafetyWing really excels on the health side of travel insurance, covering dental and some complementary treatments. In fact they even allow young children to be covered for free.
If cancellation and delay is not a concern for you or if you will be spending some considerable time on your trip, then maybe SafetyWing are right for you
Emergency Accident & Sickness Medical Expenses – $250,000
Baggage and Personal Property – $3000
Emergency Evacuation and Repatriation – $100,000
Non-Medical Emergency Evacuation – $10,000
Trip Cancellation -$0
Trip Interruption – $5000
Show Coverage Amounts
If you need more information or want to get a quote, then you can visit the website for yourself.
Talk about efficient and effective, Heymondo are up-to-date when it comes to combining travel insurance with technology in the digital world of 2022. What truly sets them apart is their assistance app offering a 24-hour medical chat, free emergency assistance calls and incident management. How reassuring is that?! They also have a convenient and complication-free way to make a claim straight from your phone.
Medical expenses are covered up to $10,000,000 USD so try not to damage yourself anything over that amount… If you'd like travel insurance that operates with that little extra swiftness and ease, give these guys a go. They offer multiple options – single trip, annual multi-trip and long stay. We've focused on single trip, but do check out the others and find what fits your next adventure.
Emergency Accident & Sickness Medical/Dental Expenses –$10,000,000 USD
Baggage and Personal Property – $2,500 USD
Repatriation and Early Return – $500,000 USD
Non-Medical Emergency Evacuation – $10,000 USD
Trip Cancellation – $7,000 USD
Trip Disruption – $1,500 USD
Covid 19 coverage included in all plans
Read more
If you need more convincing, click the link below to get 5% off your Heymondo travel insurance plan!
Named after one of history's greatest (and most divisive explorers), Columbus Direct also specialise in insuring adventure-hungry explorers like us. They have been providing award-winning insurance for 30 years. What we like about this plan is that it does cover small amounts of personal cash. However, Gadget Cover is not available.
Columbus Direct actually offers a number of different travel insurance plans. Below we have focused on 1 of these and have set out the coverage amounts for the Globetrotter plan.
Emergency Accident & Sickness Medical Expenses – $1,000,000
Baggage and Personal Property – $750
Emergency Evacuation and Repatriation – $1,000,000
Non-Medical Emergency Evacuation – $0
Trip Cancellation -$1,000
Trip Interruption  ("Catastophe") – $750
Show Coverage Amounts
If you need more information or want to get a quote, then you can visit the website for yourself.
Since 2002, World Nomads have been protecting, connecting and inspiring independent travelers. They offer simple and flexible travel insurance and safety advice to help you travel. If you leave home without travel insurance or your policy runs out, you can buy or extend while on the road.
Iati Seguros is a Spanish based travel insurance company that we have personally used and loved. You will notice that they provide competitive cover amounts for the key travel insurance areas, and are competitively priced. So far we have heard nothing but good things about them.
They also offer multiple ones, but we have focused on the Standard Plan although we wholly encourage checking out all plans for yourself to identify the best one for your needs.
Standard Plan
Emergency Accident & Sickness Medical Expenses – $200,000
Baggage and Personal Property – $1000
Emergency Evacuation and Repatriation – 100% of cost
Non-Medical Emergency Evacuation – $0
Trip Cancellation -$1,500
Trip Interruption  – 100% of cost
Show Coverage Amounts
If you need more information or want to get a quote, then you can visit the website for yourself.
Insuremyequipment.com does precisely what the name suggests. They are an online insurer for expensive equipment (like camera gear & gold clubs). You can use them to get specific pieces of gear insured but please bear in mind this policy is only for your specified gear.
An Insure My Equipment policy works well in combination with other travel insurance. Insure My Equipment policies are an excellent choice for professionals and backpackers with more $0000's worth of camera equipment, expensive laptops or fishing rods.
I also know a few traveling musicians and DJs who use these guys so you are in cool company.
How To Choose The Right Philippines Travel Insurance For You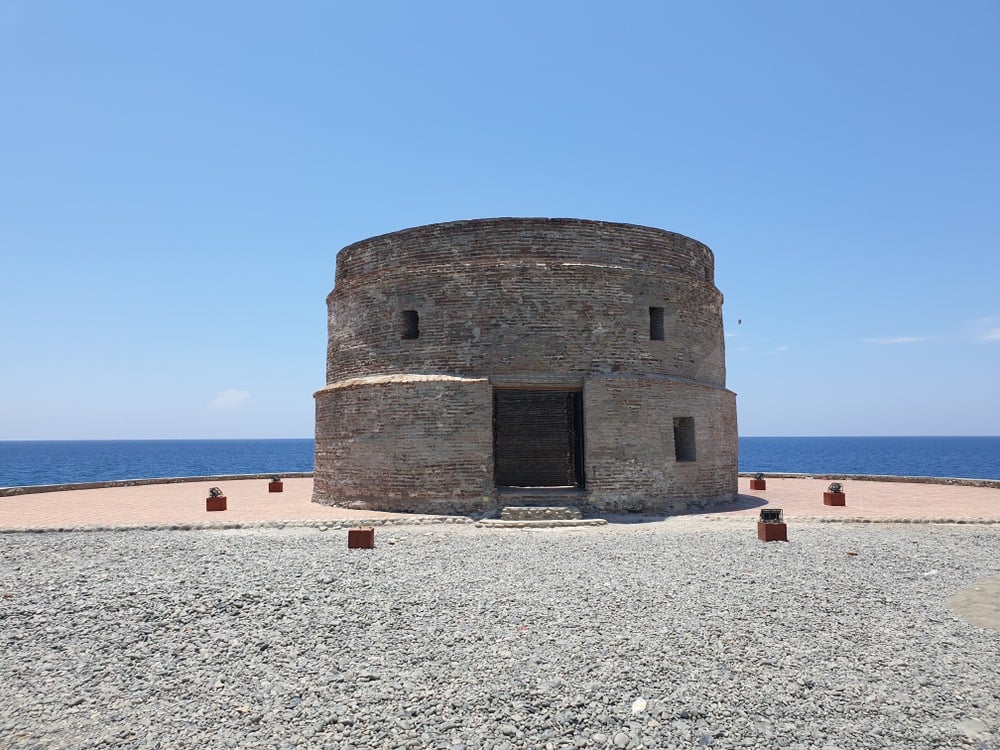 Choosing the right travel insurance for your Philippines holiday is like choosing a pair of shoes. Only you can really say how well they fit, and how many miles you can manage in them.
To decide who the right insurer for you is, you need to add up how much your trip is worth, how much equipment you plan to take with you and what activities you intend to engage in.
You also need to ask yourself how much you can afford. This means how much you can afford to pay for cover but also how much you can afford to be out of pocket in the unlikely event of an incident. Sometimes, the cheapest Philippines travel insurance will be enough and sometimes it will be worth spending a bit more.
Hopefully the information provided in this post will help you to decide. If not, then I guess I just wasted 7 hours of my life in writing it.
Final Thoughts on The Philippines Travel Insurance
And now, you can breathe a big sigh of relief! That's a wrap on travel insurance in The Philippines. Hopefully, our guide has answered any burning questions you might have. Also, if you were thinking the nation is 'dangerous,' we hope our insight has put it all into perspective.
Don't forget to check out the rest of our content on this Southeast Asian gem. We have guides on where to stay, awesome things to do, and the best islands to visit. Safe travels!
World Nomads provides travel insurance for travelers in over 100 countries. As an affiliate, we receive a fee when you get a quote from World Nomads using this link. We do not represent World Nomads. This is information only and not a recommendation to buy travel insurance.
---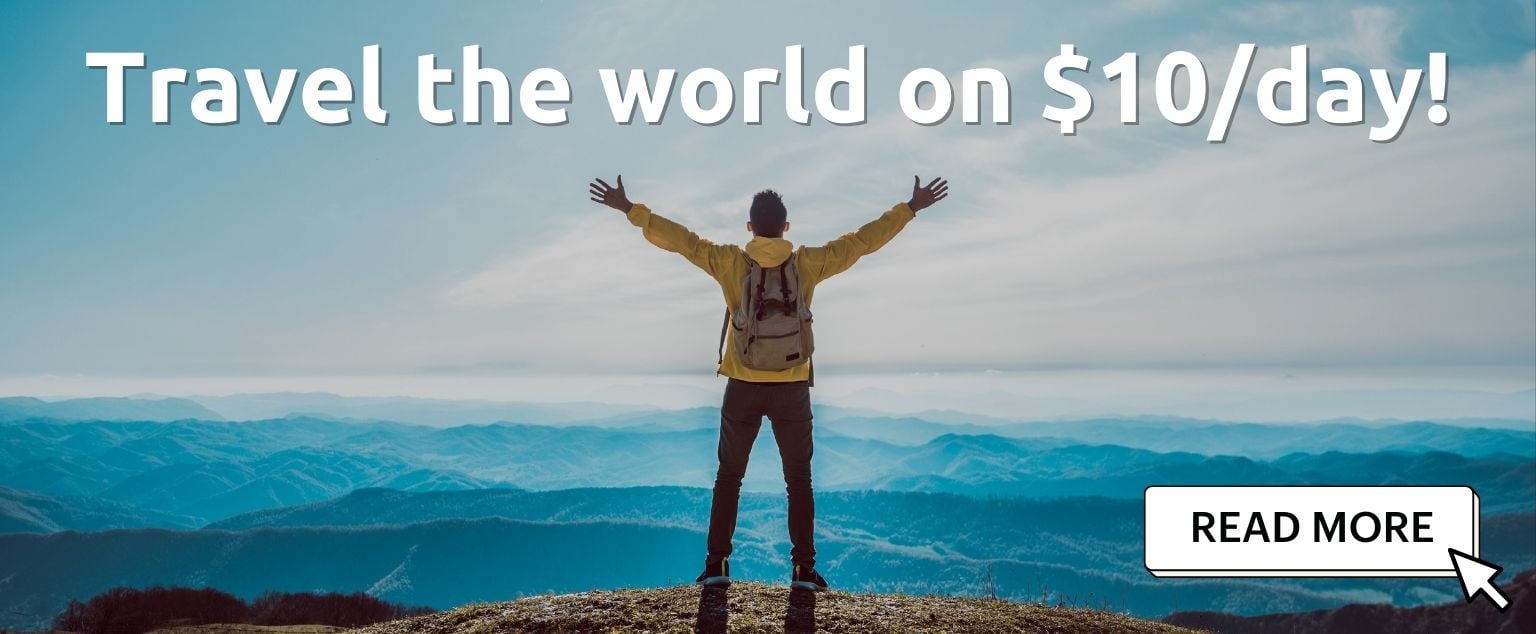 And for transparency's sake, please know that some of the links in our content are affiliate links. That means that if you book your accommodation, buy your gear, or sort your insurance through our link, we earn a small commission (at no extra cost to you). That said, we only link to the gear we trust and never recommend services we don't believe are up to scratch. Again, thank you!