Vancouver, British Columbia is one of the most beautiful places to see in Canada! Every type of traveler will find something to love about this beautiful coastal city. With magnificent wildlife to awe-inspiring natural landscapes, lush mountain ranges, urban culture, vibrant art, theatre, and scene – Vancouver has it all!
There is something here for everyone, and your soul will be fed from the experiences on this 3-day Vancouver itinerary! Vancouver is a city that is thriving with many people from diverse ethnic backgrounds. You can truly enjoy a rich culture on your trip to Vancouver!
Enjoy the adventure of a lifetime and make memories that will stay with you forever! There are so many reasons to travel to Vancouver, and with this itinerary in hand, you are sure to see the best this city has to offer. We will share everything you need to know and give you all the best Vancouver landmarks for you to sightsee whilst you indulge in the joys of the city!
A Little Bit About this Vancouver Itinerary
Finding your way around big cities can be challenging, especially when they are busy. Luckily, Vancouver has plenty of transportation options available! We will share a handful of the best options so that you know how to navigate your way around the city in the most stress-free way with our 3-day Vancouver itinerary.
The most popular option to use is The Sky Train. The vast majority of its track runs along on an elevated track, so you can sometimes score good views around the city this way as well as getting where you want to go quickly!
Buses are everywhere in Vancouver during the day and make for an excellent option for group travelers to get you from A to B on this itinerary! Your driver will know exactly where to take you and can sometimes give you helpful pointers about each neighborhood.
It doesn't stop there, Vancouver also has SeaBuses! This bus sails the oceans and will connect you from downtown Vancouver to the North Shore.
Walking is also a popular way to get around Vancouver, and with so much to see when you do so, it can be incredibly worthwhile. A lot of Vancouver's bars and restaurants can be found in single areas, so if you decide to spend some time pub-hopping or enjoying a food tour, the best way to do it is by foot!
3-Day Vancouver Itinerary Overview
Day 1 in Vancouver: Stanley Park, Vancouver Aquarium, Canada Place, Vancouver Lookout, Gastown
Day 2 in Vancouver: Vancouver Art Gallery, Pacific Spirit Regional Park, Museum of Anthropology, Granville Island
Day 3 in Vancouver: English Bay, Capilano Suspension Bridge, Grouse Mountain, Lions Gate Bridge
More Places to See in Vancouver: Queen Elizabeth Park, VanDusen Botanical Garden, Science World at TELUS World of Science
Where To Stay In Vancouver
Part of planning a trip to Vancouver that will blow you away and leave you with memories to last a lifetime is choosing the right neighborhood to stay in! Knowing where to stay in Vancouver will help you have the best time, allowing you to be close to activities within walking distance whilst enjoying our Vancouver itinerary.
Yaletown is a wonderful neighborhood to consider and is the best place to stay in Vancouver during three days or more if you want to be close to the magnificent waterfront. Once this area used to be an exclusively industrial zone, but now it has become one of the hottest areas to stay in Vancouver! Yaletown boasts a bevy of independent boutique shops, modern restaurants, and hip bars.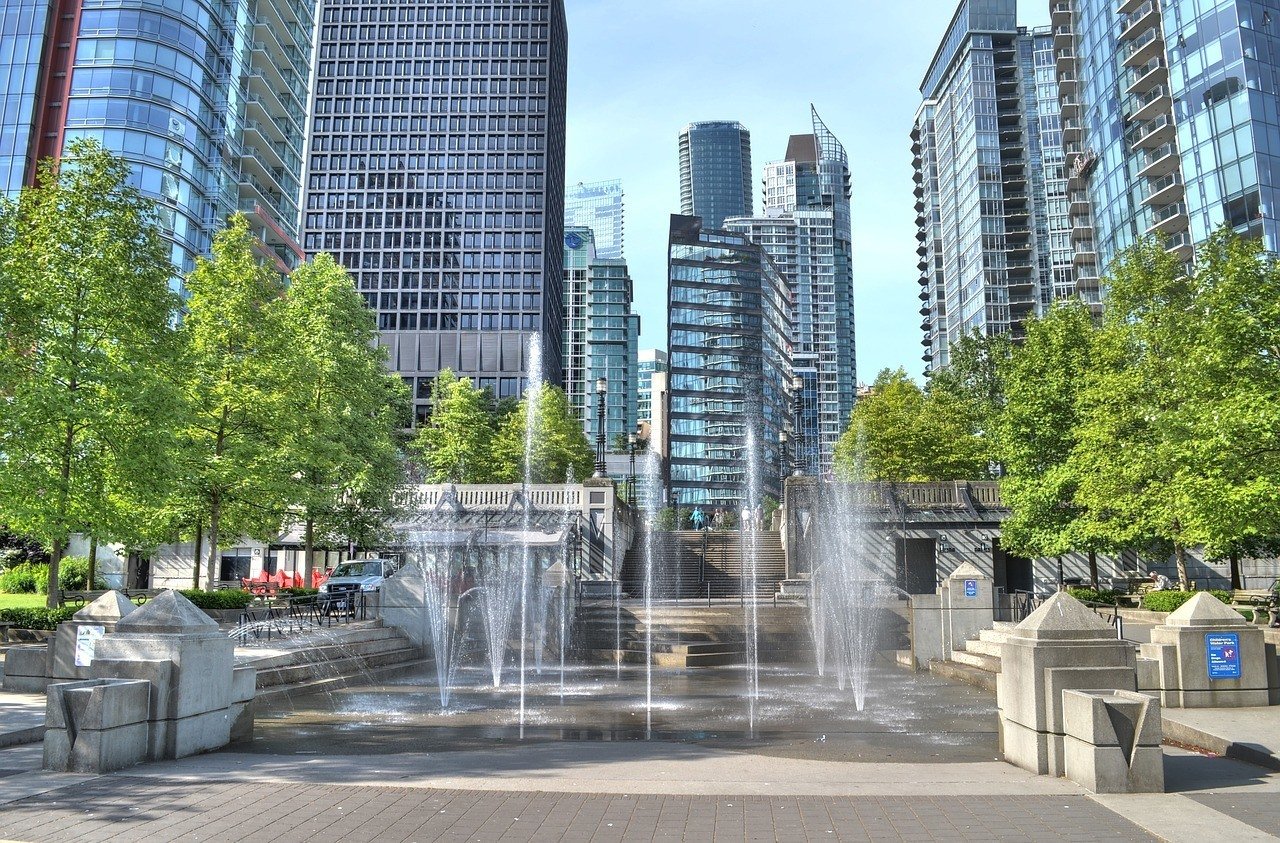 Gastown is Vancouver's oldest city, and it is thus incredibly rich with heritage and is made up of charming cobblestone streets. You can see some of the most stunning old-school architecture of Vancouver in Gastown, as well as enjoy the many bars and restaurants. History is brimming in this part of Vancouver, so it is an excellent place to base yourself if you want to immerse yourself in classic charm that has a modern twist. There are a lot of great Vancouver Airbnbs in Gastown too.
Kitsilano is found in the south of downtown Vancouver, and it is a super stylish and lively neighborhood that is especially family-friendly! This neighborhood is famous for coffee culture and poetry readings. The 'flower children' call this place their home, and you will meet a lot of free spirits in 'Kits' that will inspire you.
Found within the city center, Samesun Vancouver is a hostel that provides you everything you need in a cozy and friendly environment!
You will be surrounded by the city's best pubs, clubs, and restaurants, making it easy for you to walk to places with your travel companions at night.
Samesun Vancouver is one of the most enjoyable hostels in the city and it will add a touch of festivity to your travels!
VIEW ON HOSTELWORLD
Located just one block away from the world-famous Robson street there are a lot of various restaurants, stores, groceries are nearby. The condo building has a swimming pool, sauna, exercise gym, and jacuzzi.
VIEW ON AIRBNB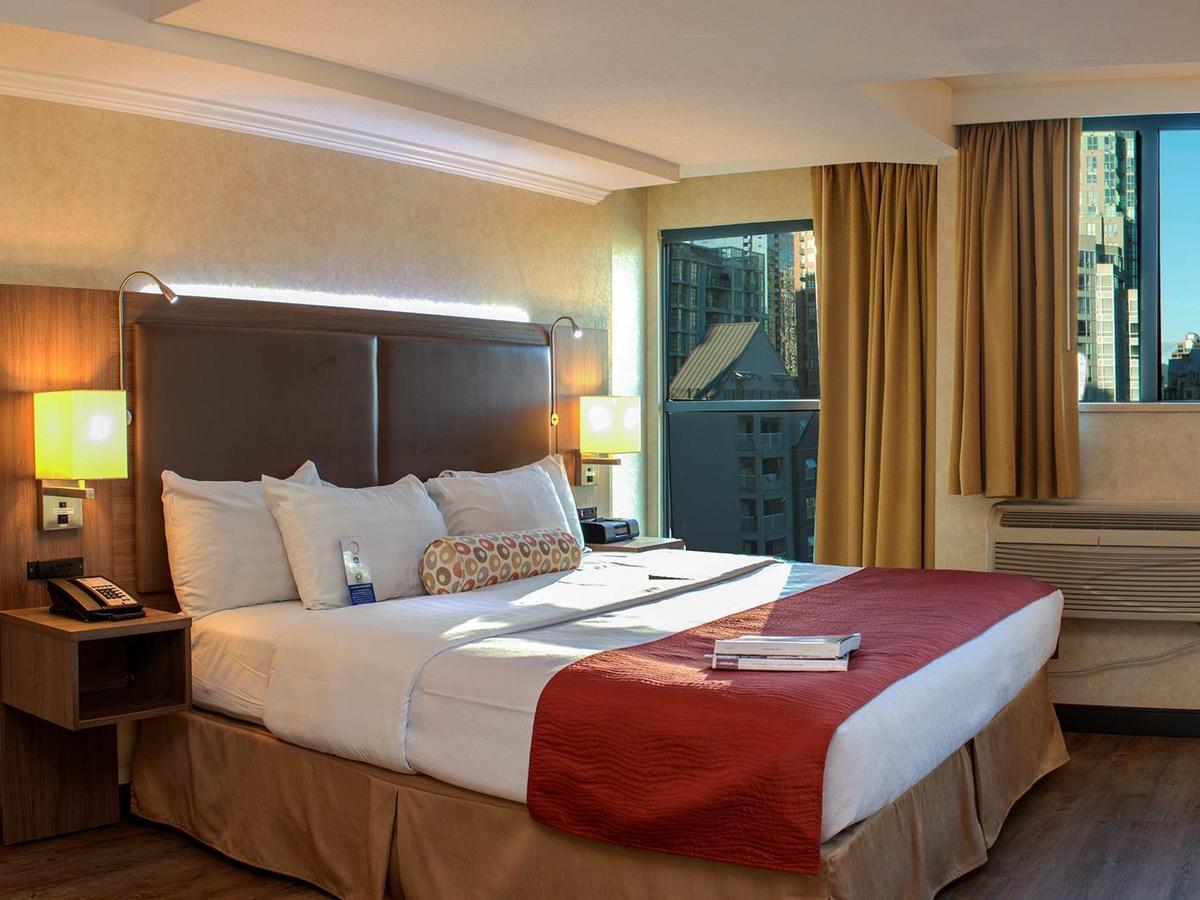 This fabulous hotel is great for the price! GEC Granville Suites Downtown provides everything you need to have a fantastic stay.
You will find beautifully decorated rooms, comfortable beds, and an on-site restaurant serving scrumptious meals! The hotel also features a rooftop deck and sauna for those days when you want to relax.
VIEW ON BOOKING.COM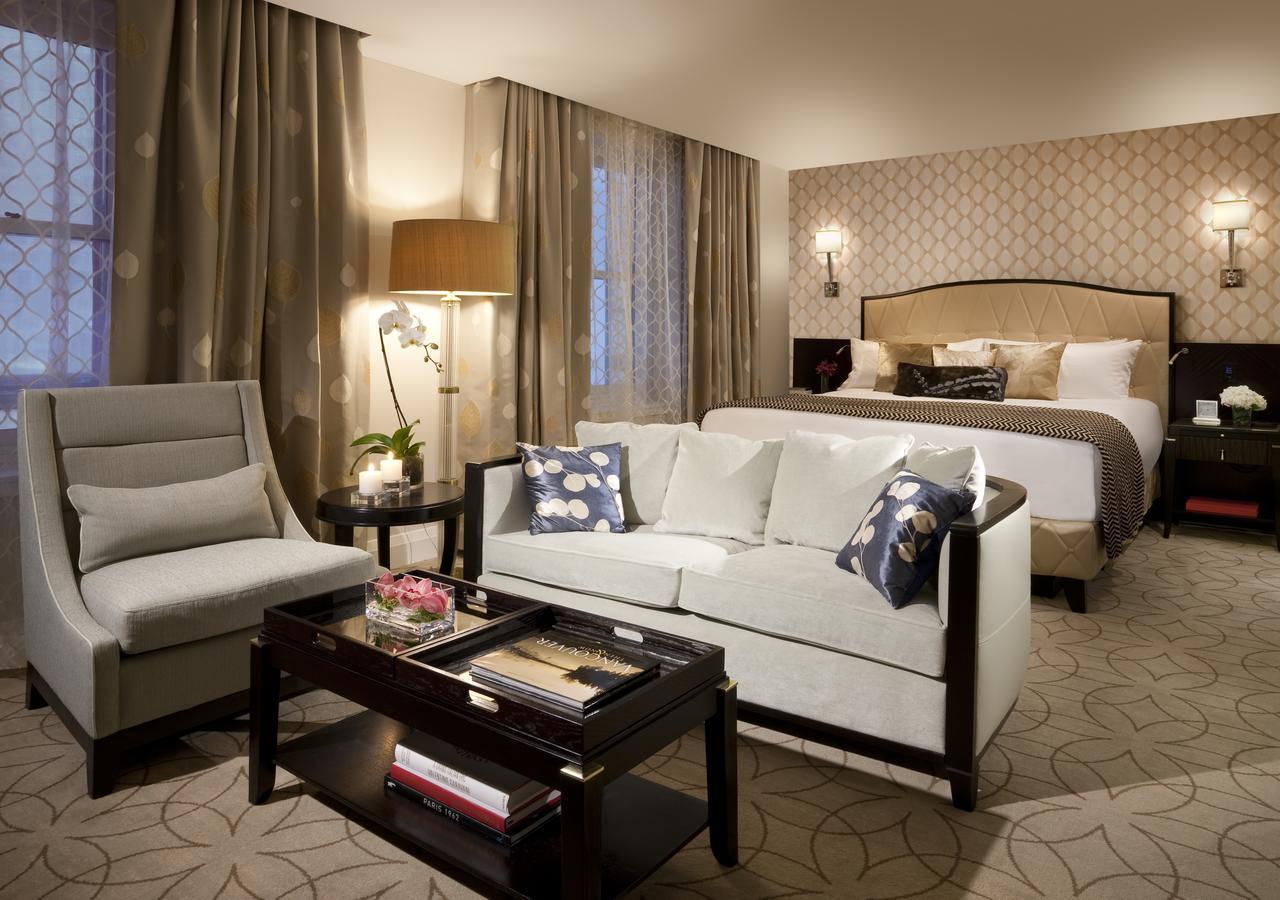 For 5-star luxury and exceptional facilities, the Rosewood Hotel Georgia is a must! It is found conveniently across the street from Vancouver Art Gallery, this hotel offers an indoor saltwater lap pool for you to keep in shape.
The bathrooms have heated floors, and you will find the rooms to be exquisite!
VIEW ON BOOKING.COM
Vancouver Itinerary Day 1: Stanley Park and City Center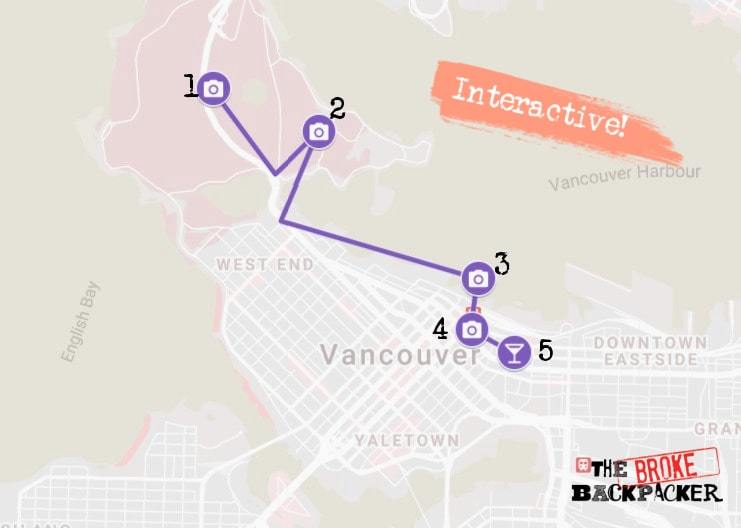 There is a lot to do in Vancouver. Spend your first day on this Vancouver itinerary admiring the lush beauty of this city's natural landscapes and diving into the art world. Enjoy the best Vancouver attractions and more during the start of your two days in Vancouver!
10:00 AM – Stanley Park
As the largest and first park ever to exist in Vancouver, Stanley Park is a hub that pumps with life and showcases some of the city's most incredible history, talent, and beauty.
You can stroll Stanley Park and find an endless amount of new sites and meet some of the friendly locals as you settle in before continuing with the exciting activities lined up on your 3-day Vancouver itinerary.
You will find yourself surrounded in a breathtaking green oasis that is spotted right in the heart of suburbia.
Cost: Free to enter. Parking is $3.50/hour.
How long should I stay here? 1-2 hours walking around.
Getting there: Bus #19 stops at several different places in the park.
12:00 PM – Vancouver Aquarium
The Vancouver Aquarium is the largest aquarium in British Columbia and attracts people from all over Canada. The aquarium is not only an outstanding place to view and learn about all types of marine life, but it is also a center for ground-breaking marine research, conservation, and of course, rehabilitation.
You will find a vast number of fantastic displays and meet inspired professionals whose passion is to learn from and protect the lives of sea creatures and their habitats.
Cost: Adult=$38/$30/$21 for adults/students/children.
How long should I stay here? 1-2 hours
Getting there: The aquarium is located inside Stanley Park, which you should be in already. Walk, ride, or take public transit there.
2:00 PM – Canada Place
Canada Palace is one of the most beloved and iconic buildings in Vancouver, and it has become a legendary landmark among the sea of skylines and skyscrapers.
The structure itself is made up of white sails, adding a picturesque effect that makes Canada Place stand out from the other buildings along Vancouver's waterfront.
With an innovative design, you will be automatically attracted to this unique venue. You can view it all the way from the Seawall in Stanley Park or from the North Wall.
Cost: Free.
How long should I stay here? 1-3 hours depending on how many attractions you visit.
Getting there: Walk 30 minutes or 20 minutes by bus (#19).
5:00 PM – Vancouver Lookout
Start winding down your first day in Vancouver by enjoying an unforgettable panoramic view from the Vancouver Lookout!
Watch the sunset over the sweeping vistas, shining over the mountains and glimmering on the ocean waters. Watch as the city starts to come alive. People file out onto the streets after a hard day's work to meet their friends and family for snacks and drinks.
Cost: $17.50/$12.50/$9.50 for adults/youth/children.
How long should I stay here? Around 1 hour or so.
Getting there: The Vancouver Lookout is right next to Canada Place and is less than a 10-minute walk.
7:00 PM – Gastown
Gastown is one of the most energetic neighborhoods in Vancouver and it is especially active after dark. This is one of the most popular places to eat and drink in the city and it seems that every other shop is either a restaurant or a bar.
Gastown's reputation as a late-night area is nothing new either – this is used to be Vancouver's redlight district way back when the city was no more than a logging town. It's a bit more clean-cut now but still hangs on to a bit of that old grittiness.
Cost: Food and drink are not cheap here…
How long should I stay here? All night!
Getting there: Gastown is less than 5 minutes walking from the Lookout.
The Best Travel Backpack?!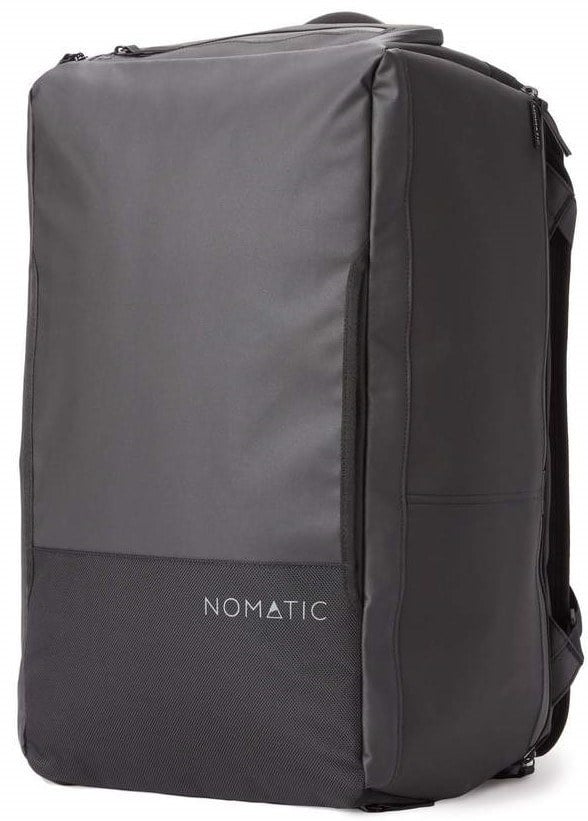 Pssssst! Not picked the perfect travel backpack yet? The Broke Backpacker team has tried out over thirty backpacks this year! Our favourite carry on backpack is the Nomatic Travel Bag.
Read our full review!
Vancouver Itinerary Day 2: The Edge of the City
Get ready to enjoy day two in Vancouver! You will get to take in the most beautiful, intriguing points of interest and all of the facets of this glorious seaport city.
10:00 AM – Vancouver Art Gallery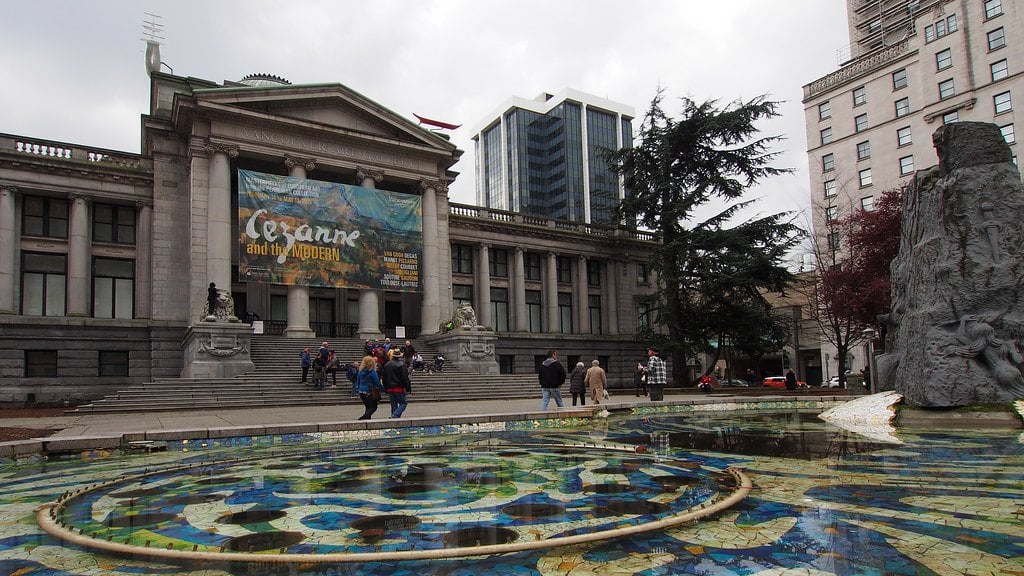 Vancouver Art Gallery is world-renowned and is arguably the most respected innovative and visual arts museum in North America. The gallery houses revolutionary art and marvelous exhibits that will inspire you and open up your eyes to the fantastic world of Vancouver's art scene and its truly excellent talent.
The gallery is relatively large (the 5th largest in Canda) and showcases historical art, contemporary art, and international pieces.
Cost: $24/$20/$18/$6.50 for adults/seniors/students/children.
How long should I stay here? At least 2 hours.
Getting there: There is a metro stop (City Centre) nearby on Granville Street. Otherwise, several bus lines stop right outside the gallery on Howe Street.
1:00 PM – Pacific Spirit Regional Park
Vancouver has a host of incredible wildlife for all travelers to spot during their Vancouver trip, and one of the best places to bask in the bliss of nature is at the Pacific Spirit Regional Park! One of the most relaxing things you can do is to simply enjoy the magical natural parks, and this is a prime spot to do just that.
Amble through the dense rainforests, find canopies and breathe in the fresh air found in this magical park.
Cost: Free.
How long should I stay here? 2-3 hours.
Getting there: Pacific Spirit is located pretty far away from Downtown Vancouver and we definitely recommend using a rideshare app like Uber or Lyft for this leg.
3:00 PM – Museum of Anthropology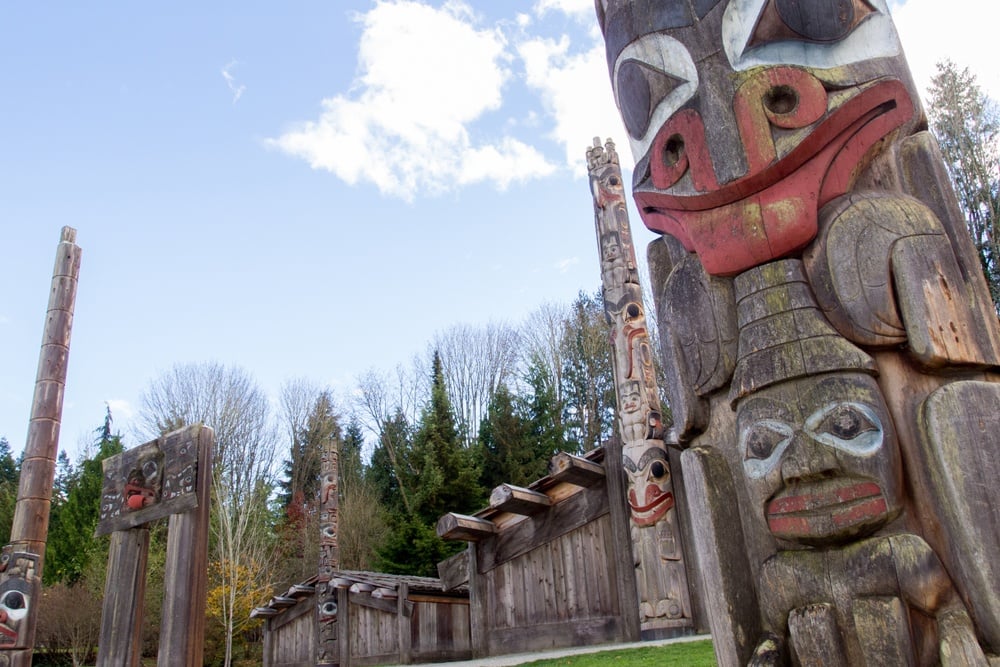 Dive into the world of First Nations artwork and other cultural community pieces following your hike in Pacific Spirit Park. The Museum of Anthropology is an establishment run by people passionate to shed light and awareness of diverse cultures across the globe and celebrating the differences between nations.
They run a lot of programs with indigenous, local, and global communities to keep the fire of history and culture alive in today's modern world.
Cost: $18/$16 for adults/seniors & students.
How long should I stay here? 1-2 hours.
Getting there: The museum is about 5 or so km by foot from the center of Pacific Spirit Park.
6:00 PM – Granville Island
Let's wrap our second day in Vancouver by visiting one of the coolest parts of the city: Granville Island. Known mostly as a shopper's paradise, Granville is also a great place to grab a bite to eat or beer.
Shoppers can spend hours milling in and out of the endless variety of trendy shops, finding everything from clothing to gifts and kids' toys.
Cost: A bit cheaper than Gastown but still slightly expensive.
How long should I stay here? The rest of the day!
Getting there: Bus #084 leaves from atop University Hill on Chancellor Blvd and takes around 40 minutes to reach Granville. Otherwise, take another rideshare.
Need a place quick? Here's the best neighbourhood in Vancouver:
Best Area in Vancouver
Gastown
Gastown is one of the oldest and most charming neighbourhoods in Vancouver. Located at the northeast end of Downtown Vancouver, this area is made up of cobblestone streets and stunning heritage architecture.
Places to Visit:
Visit the Steam Clock and stand at the spot where the city began.
Good drinks and a great atmosphere await you at the Lamplighter Public House, a classic and modern pub at the heart of the city.
Visit the Alibi Room for a great lineup of cocktails, beer, drinks and food.
Vancouver Itinerary Day 3: Some Beach and Mountains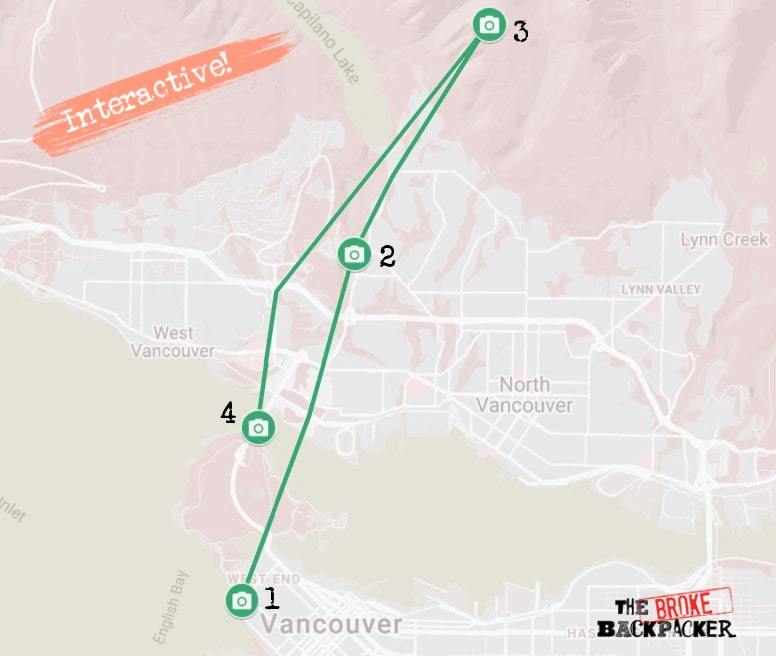 Today's our third and last day in Vancouver so we're making a good one! We're heading to the mountains but not before we get some beach time first. 🙂
9:00 AM – English Bay Beach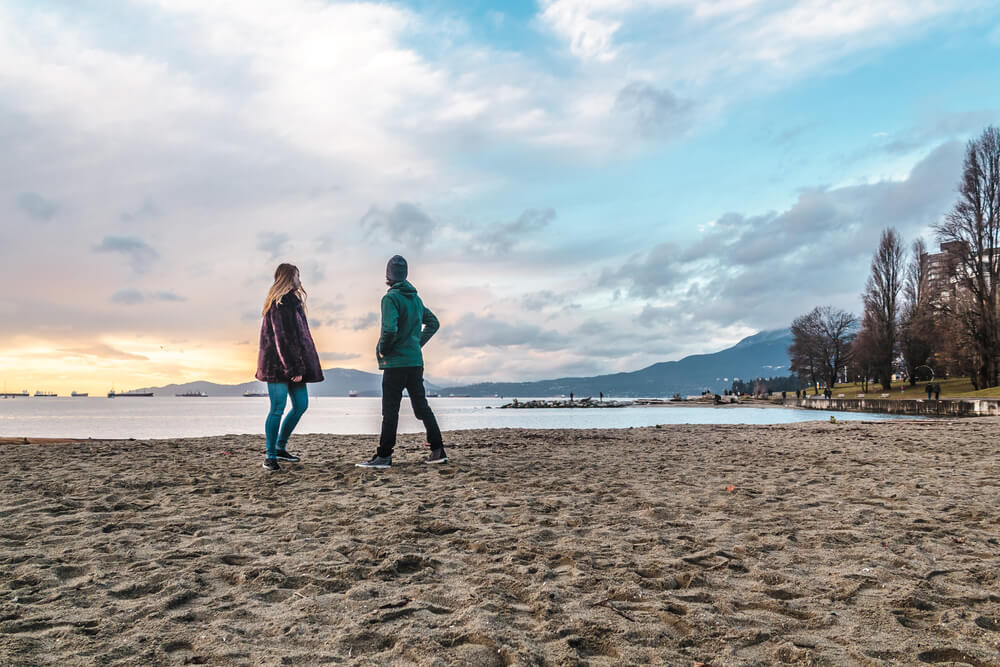 English Bay is one of the most-loved of them all refers to both the bay itself as well as a beach near Stanley Park.  English Bay Beach is also known as 'First Beach.'
There's a lot do here in the morning: you can go for a run or bike ride along the popular Seawell, go kayaking in the bay, or rent a chair and umbrella, then catch some early morning rays!
Cost: Free to enter. Parking is $3.50/hour.
How long should I stay here? Around 2 hours.
Getting there: Bus #023 stops right in front of the beach.
12:00 PM – Capilano Suspension Bridge
This is probably the most touristy place featured on our 3-day Vancouver itinerary. That being said, it still shouldn't be missed.
The Capilano Suspension Bridge is a well-built and simple bridge that crosses over the scenic Capilano River. You can walk along the relatively narrow bridge and take in breathtaking views of the forest landscape surrounding you and the flowing river underneath you.
Cost: $43 per person.
How long should I stay here? 1-2 hours.
Getting there: Head to West Georgia Street near Marina Square and take bus #246. The ride takes 30 minutes and will drop you off very close to the bridge.
2:00 PM – Grouse Mountain
What better way to wrap up our trip in Vancouver than by seeing it from afar? Grouse Mountain offers one of the most expansive views of the city and features a couple of interesting attractions as well.
There are two ways to arrive at the top of Grouse Mountain:
The first via a somewhat expensive chair lift that operates in both summer and winter.
Cost: Lift tickets are $59/$52/$32 for adults/seniors/children.
How long should I stay here? A half-day.
Getting there: Bus #232 or #236 goes direct from Capilano to the foot of Grouse Mountain.
7:00 PM – Lions Gate Bridge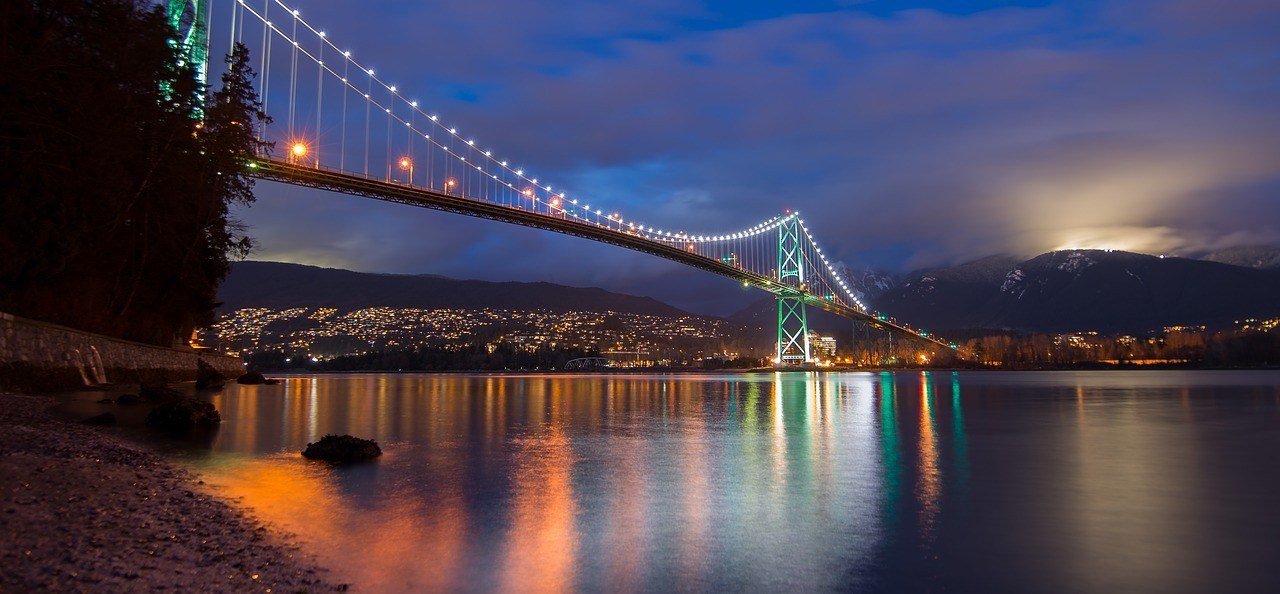 On the way back to Vancouver, we're going to stop by one of its most iconic locations: Lion's Gate Bridge. Known officially as the First Narrows Bridge, this bridge holds a lot of historical significance, and that is something that makes it a major spot to visit whilst touring Vancouver. Fun fact: a pair of sculpted lions once used to stand proudly at both sides on the entrance of the bridge!
Cost: Free.
How long should I stay here? Around 1 hour.
Getting there: It's easiest to see the bridge from Stanley Park but there is no direct bus from Grouse Mountain. You'll need to use a rideshare if you want to stop here.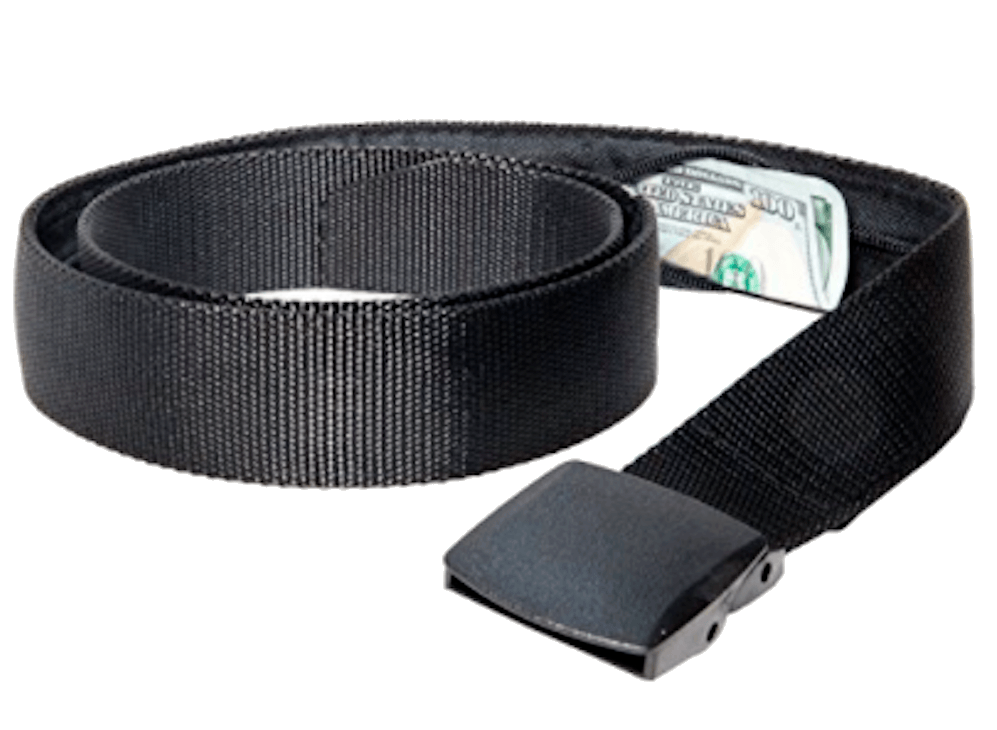 You should always have emergency cash hidden on you - pick up this awesome security belt with its hidden pocket before you travel, it's perfect for hiding money and a passport photocopy.
What to Do with More than 3 Days in Vancouver?
Queen Elizabeth Park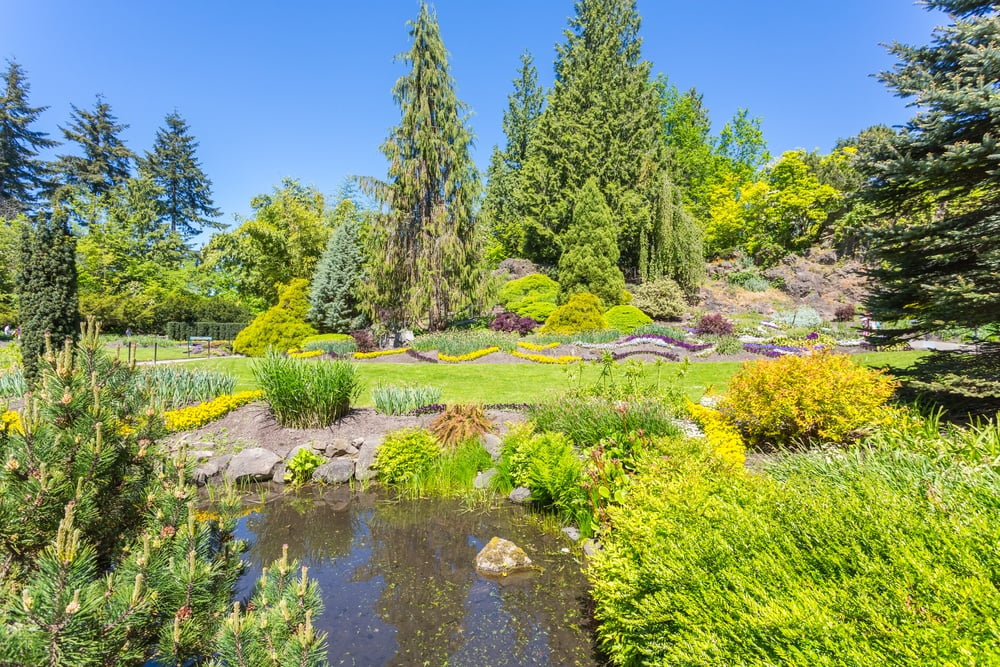 Situated on Little Mountain, Queen Elizabeth Park is a major attraction in Vancouver and has a storied past that makes it a significant part of Vancouver's heritage.
The rocks of this park were the ones that were quarried to make the very first roadways in the city! It has scarred the garden, but it has still got so much magic to offer and remains one of the most stunning parks in Vancouver.
Cost: Free to enter.
How long should I stay here? 2-3 hours.
Getting there: The Canada Line Metro stops very near to the park on Oakridge and 41st.
VanDusen Botanical Garden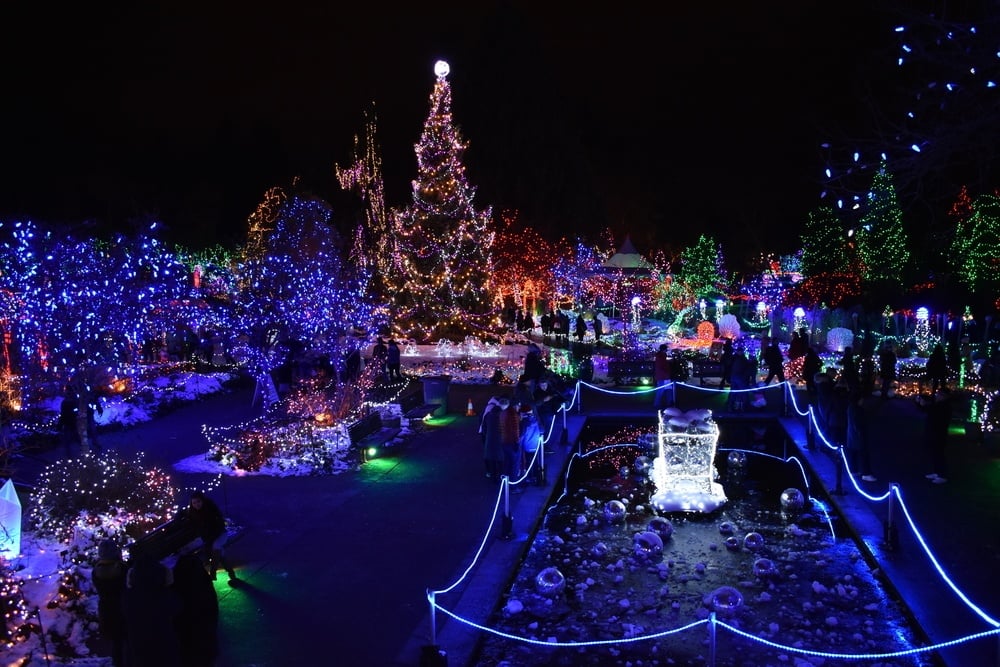 There are botanical gardens, and then there is the VanDusen Botanical Garden. This garden is expertly landscaped, with features like ponds, waterfalls, vibrant flower beds, streams, labyrinths, mazes, and hiking trails. There are all kinds of flower varieties within the garden and every species is flourishing!
The garden is operated by a joint team, the City of Vancouver Board of Parks and Recreation and the Vancouver Botanical Gardens Association.
Cost: $8-$11 depending on the season.
How long should I stay here? 2-3 hours.
Getting there: Bus #17 stops in front of the gardens.
Science World at TELUS World of Science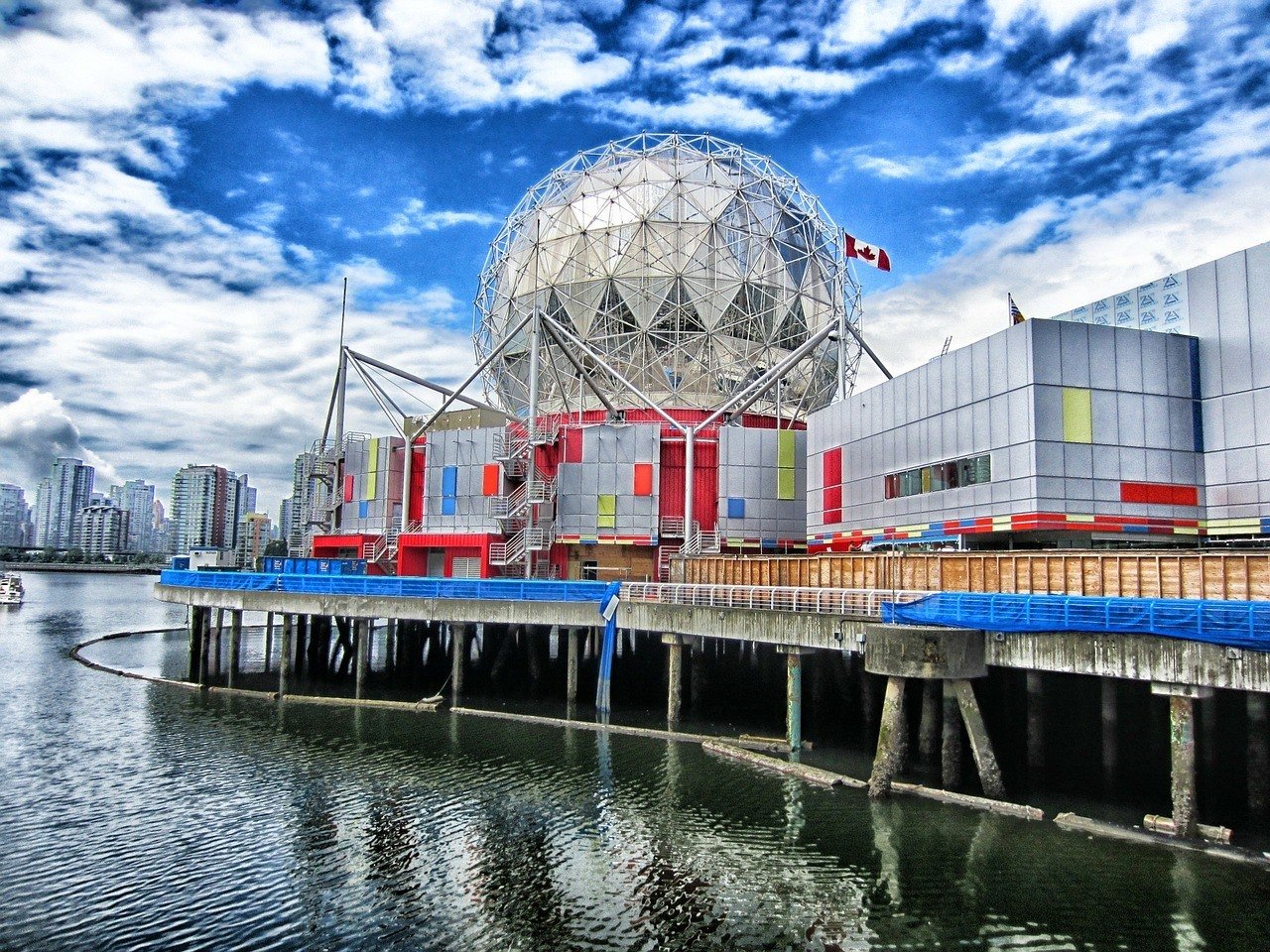 TELUS World of Science building is one of the most unique and recognizable structures in the city. Inside, you'll find an even more interesting assortment of exhibits though. This is a great place for all age groups and will fascinate everyone, even if they don't already think science is sweet.
At Science World, you will see a huge variety of exhibits that delve into the discoveries made across different topics throughout the years.
Cost: Adult's tickets are $27.15, children (3-12) get in for free.
How long should I stay here? 3-4 hours.
Getting there: Bus #17 stops in front of the gardens.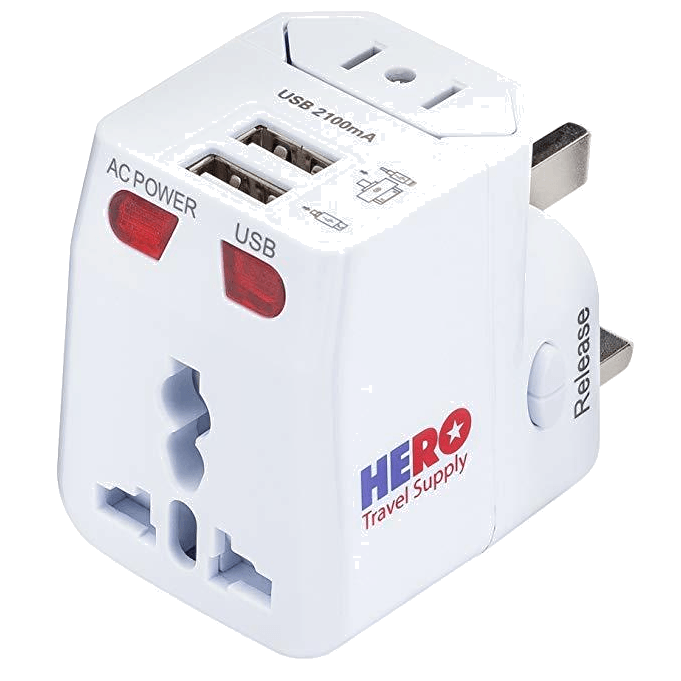 One of the best investments you can make is a
worldwide travel adapter
that will work anywhere! The one featured here is tough, reliable, and a solid buy -
Don't leave home without one.
GET IT HERE
Best Time To Visit Vancouver
When planning your vacation in Vancouver, it is essential to know the weather patterns of the city and understand what you can expect during the months that you want to visit. We will go over everything you need to know about the seasons and give a month-by-month breakdown in this Vancouver itinerary, so you can relax and leave the planning to us!
British Columbia and all of the PNW for that matter has a reputation for being dark and rainy all year long. Whilst this is certainly true in the winter and part of the spring, Vancouver is not always dreary. In fact, summers in Vancouver are almost always sunny!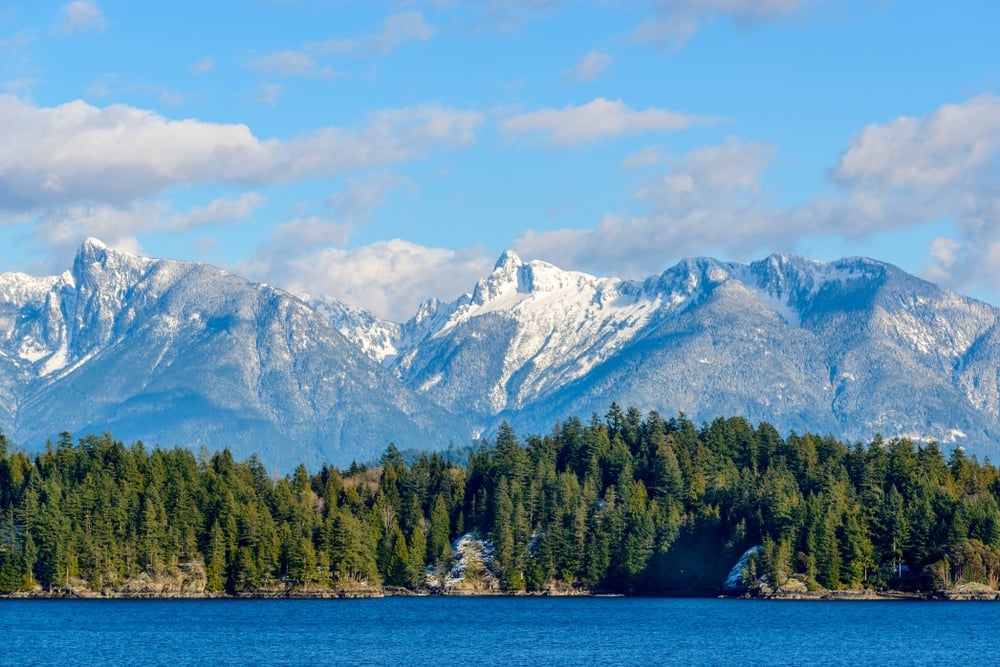 As such, the best time of the year to visit is between April to October, when you are guaranteed more sunny days than any other time of the year. Vancouver's peak seasons typically occur during late spring, between April and May, as well as during the fall between mid-September and October.
Summers in Vancouver are mild, with moderately hot days but no scorchers! As for winter, those can get icy and quite rainy, but it also adds a sense of nostalgia to the landscapes of British Columbia. This makes it a great time to go see the mountains and old-school architecture.
Vancouver's off-season includes November through mid-December, with January being the quietest, most tourist-free month of the year. February to mid-March is also considered Vancouver's off-season.
Deciding when to visit Vancouver is about choosing the most convenient time for you, whilst factoring in what to expect from the crowds and the weather.
Here is a table showing you exactly what is in store from month-to-month in Vancouver!
Planning a Trip to Vancouver – What to Pack and Prepare For
As with most big cities, there is a lot of crime, and it is an unavoidable reality in every part of the world. However, all things considered, Vancouver is a safe place to visit, and you won't have any hassles if you keep general safety tips in mind during your travels.
Firstly, it's important to know that Downtown Vancouver is one of the city's biggest places for crime. This does not mean you should avoid this part of the city entirely, because it is also a magnificent place for sightseeing, but be vigilant when you are in this neck of the woods.
Try not to appear too 'touristy' and make sure of that when you travel Downtown. Know exactly where you are going so that you can avoid slipping down the wrong alley or getting stuck in a dodgy part of the city.
When you go out, be sure to have a group of trusted friends and companions with you, and be sure to keep an eye out for each other.
You also don't want to drive drunk, so for women and men, take a taxi if you feel like having a night out on the town and indulging in the many bars of Vancouver.
Petty crimes can happen if you leave your stuff unattended, so make sure you have your belongings close at hand, or at least in viewing range of wherever it is that you are. When walking in the busy streets, keep your bag close, or have it in the middle of your chest and be sure it is zipped.
If you follow all of these simple precautions, you minimize any chance of a mishap, and you can enjoy your time in Vancouver knowing you're likely to stay safe!
Don't forget to sort your travel insurance! We've put together a roundup of the best travel insurance for backpackers, or if you're low on time, get a quote from World Nomads now, our favourite travel insurance provider.
If there's one insurance company I trust, it's World Nomads. Find out why I recommend World Nomads, check out my World Nomads Insurance review.
Getting an estimate from World Nomads is simple – just click the button or image below, fill out the necessary info, and you're on your way!

Final Thoughts
Even if you spent an entire one week in Vancouver exploring one neighborhood, you would still be finding new things to do and see! This aspect of the coastal city's atmosphere will have you coming back for more every time with another one of your new Vancouver vacation ideas.
We know that each of our daily Vancouver itineraries will have you enjoying the best of this city, allowing you to delight in the many sensations it has to offer. If you are trying to have a longer holiday in Vancouver, you can simply pace yourself and take your time at each of these stops. Consider heading to Vancouver Island on a day trip; this one of the most beautiful places in all British Columbia and you may find yourself wanting to stay a couple of extra days here.
Book your favorite hotel or hostel and pack your bags. Don't forget to bring your best travel camera!
Yay for transparency! Some of the links in this post are affiliate links. This means that if you book your accommodation through the site, The Broke Backpacker will earn a small commission at no extra cost to you. Your support helps me keep the site going.
---
Need More Inspiration?
Like this post? PIN ME!!!