Listed as one of Lonely Planet's best in travel 2020, there's never been a better time to visit Vancouver. Made up of lots of small friendly neighbourhoods, Vancouver doesn't feel like Canada's 3rd biggest city but more like an assortment of little towns. Cool Vancouver is a cultural hub with awesome museums and galleries as well as a world-class restaurant scene. And if you ever want to get out of the centre, you've got beaches and the Rocky Mountains within half an hour!
If you're reading this now, you've probably already decided to visit Vancouver and just need to decide where to stay. Well, if you want something with a bit of personality and individuality, why not check out Airbnb? Whether you want a private room, a cool apartment with a view of the water, or even a penthouse with a rooftop jacuzzi, you'll find all of that and more on Air B n B.
Instead of letting you trawl the 'net for hours, we've put together this list of the best Airbnbs in Vancouver for you. We've taken several budgets, travel styles, and personalities into account, so there'll definitely be something for you! Let's jump right in and check them out.
Quick Answer: These are the Top 5 Airbnbs in Vancouver
OVERALL BEST VALUE AIRBNB IN VANCOUVER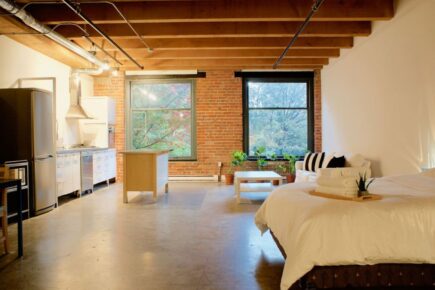 OVERALL BEST VALUE AIRBNB IN VANCOUVER
New York Style Loft
> $$
> 2 Guests
> Massive Windows
> Cool minimalistic design
BEST HOMESTAY IN VANCOUVER
BEST HOMESTAY IN VANCOUVER
Private room with lots of amenities
> $
> 2 Guests
> Great downtown location
> Foosball table
BEST AIRBNB FOR COUPLES IN VANCOUVER
BEST AIRBNB FOR COUPLES IN VANCOUVER
Contemporary suite with water view
> $$
> 2 Guests
> Beautiful views
> Incredible location
BEST AIRBNB FOR FAMILIES IN VANCOUVER
BEST AIRBNB FOR FAMILIES IN VANCOUVER
Beachfront log cabin with a patio
> $$$$
> 6 Guests
> Outdoor dining space
> Great spaces to chill together
BEST LUXURY AIRBNB IN VANCOUVER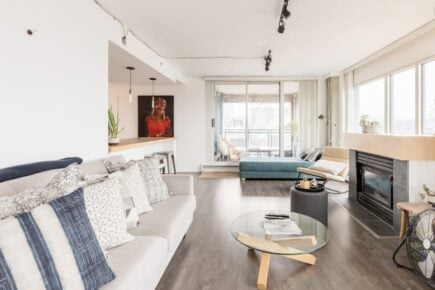 BEST LUXURY AIRBNB IN VANCOUVER
Amazing Views, Designer Apartment
> $$$$$$$$$
> 4 Guests
> Unlimited views of the city
> Super stylish design
Why stay in an Airbnb?
Local Experience: While many Vancouver Airbnbs are managed by companies, they're still locally based. Get the best recommendations for your Vancouver itinerary that you won't find in the guidebooks to make your trip truly special!
Unique Properties: As well as standard apartments and private rooms, this list alone includes boats, an Italian style palazzo, and even a windmill!
Privacy: Whether you're travelling with the whole family or your other half, it's nice to have your very own space where you won't be disturbed.
Affordability: Airbnbs offer a lot more value for money than equivalently priced hotels. And with big group stays, you can split the cost multiple ways! It's the perfect option when backpacking Vancouver and wanting to have a bit more privacy than hostels can offer – for almost the same price!
Safety: It might seem a little weird staying in someone's house; however, both hosts and guests are vetted by Airbnb reviews to ensure the safety of both. Canada is overall safe, and the Airbnb booking security just adds a little extra to it.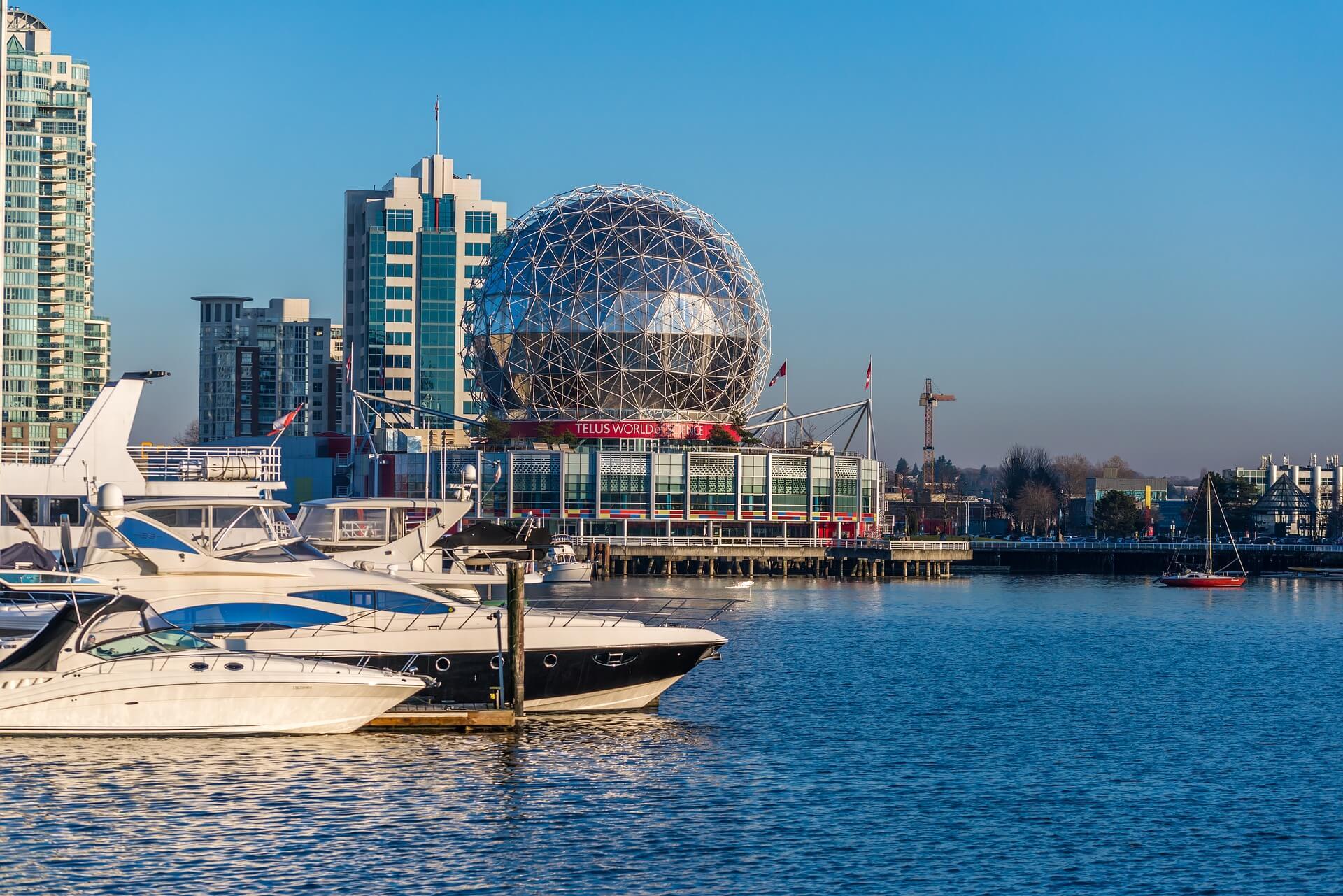 Want to keep your money safe?
You should always have emergency cash hidden on you – pick up this awesome security belt with its hidden pocket before you travel, it's perfect for hiding money, a passport photocopy.
The Top 15 Airbnbs in Vancouver
Overall Best Value Airbnb in Vancouver | New York Style Loft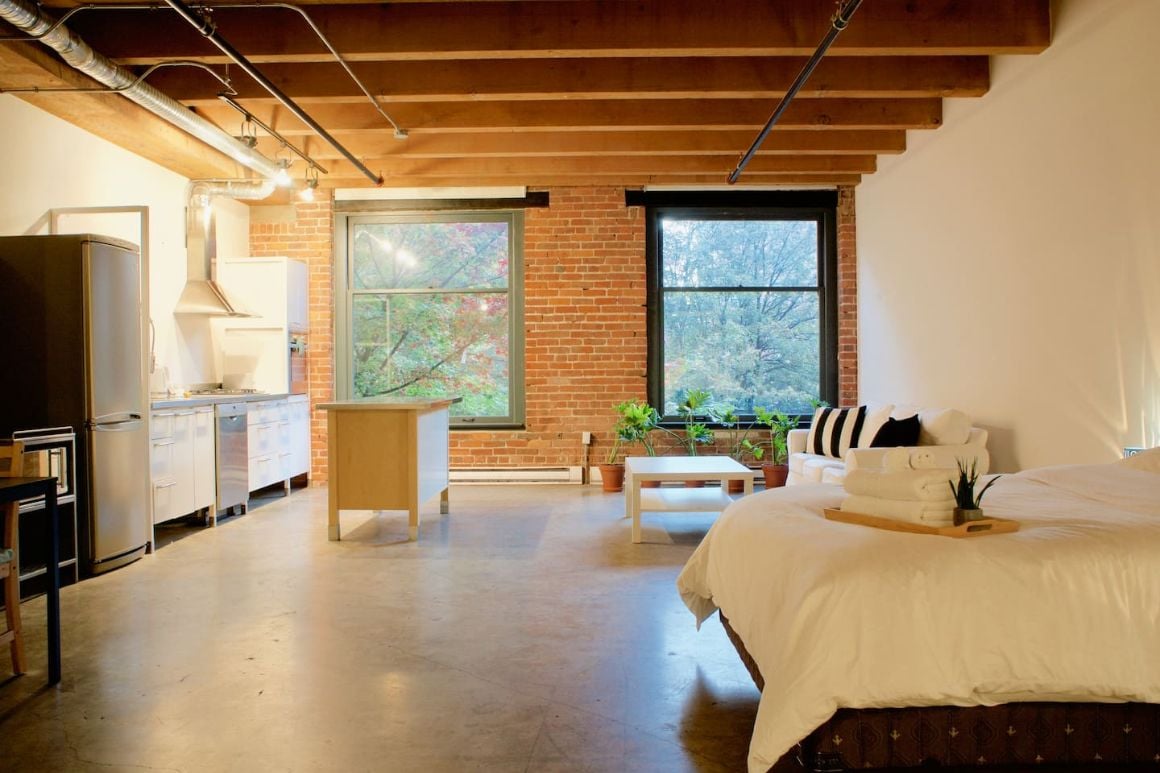 2 Guests
Cool minimalistic design
Let the pictures speak for themselves! Maybe it's the incredibly massive fridge or the charming exposed brickwork? Or maybe it's the cool minimalistic style that makes this place the overall best Airbnb in Vancouver. There are so many amazing things we could say about this placce, but we'll keep it short! It's affordable, it's super clean, and it's in an absolute top location close to the city's best attractions. The big windows give the loft a super airy and welcoming feeling, so you'll feel just like at home. It's the ideal place for a solo traveller or couple that wants to explore the best of Vancouver without having to walk far!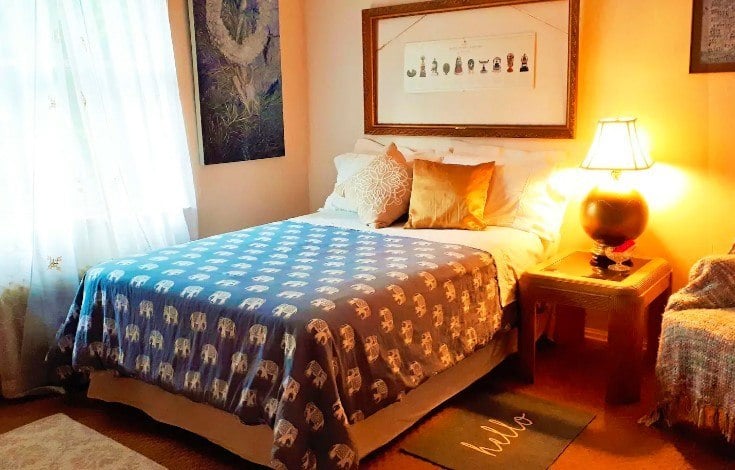 2 Guests
Good Transport Links
This is one of best Vancouver apartments for travellers on a budget and another budget bonus is a the free breakfast. The breakfast consists of of fruit salad, yoghurt, cereal, juice, and tea and coffee and is the perfect way to fuel up before a day exploring Vancouver. The double room is welcoming and comfortable and you're sure to get a good night's sleep. There's a small price to pay for one of the cheapest Airbnbs in Vancouver – it's a little out of the centre.
However, it's easy to get to Downtown or Kitsilano Beach from here on the Skytrain or by bike!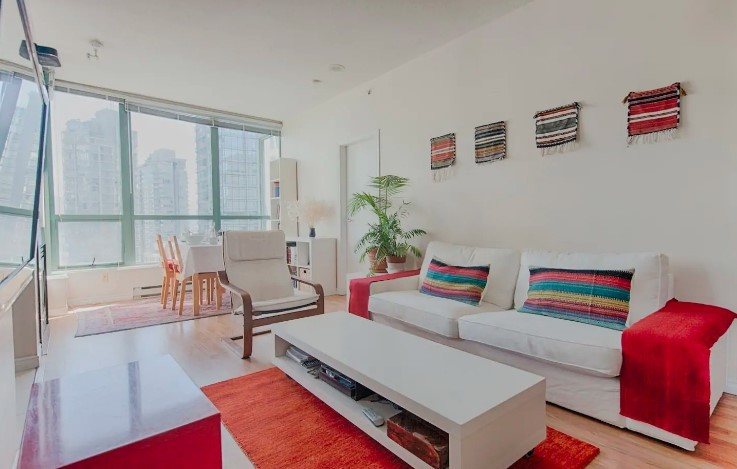 2 Guests
Gym, pool, and jacuzzi access
Digital nomads will love this one – it'a quiet, has a desk and chair and high speed internet. For when you need to unwind from all that screen time, there's a gym, pool, and jacuzzi on site! There is also a fully equipped kitchen too so if you need to make lunch or dinner, there's no problem there. Brush up before a night out on the town by taking advantage of the complimentary toiletries and fluffy towels that your hosts provide you with!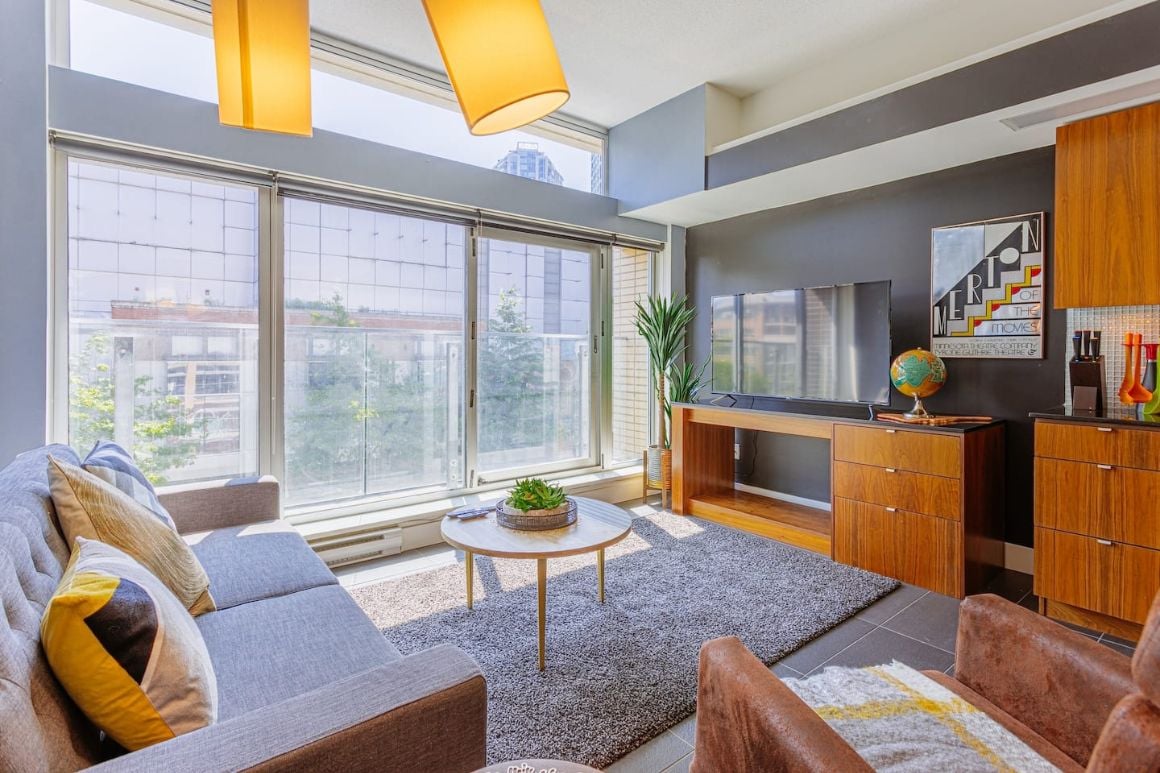 When you're a solo traveller, it's normally a good idea to book a hostel to meet people. However, sometimes you want something a bit more private and luxurious and bit less raucous. This great Vancouver Airbnb allows guests to have a space where they can relax and recharge their social batteries, while still being in one of the liveliest neighborhoods of the city! Gastown District is literally on the door step. So, you're right in the thick of all the nightlife action and it'll be easy to get chatting to people at the nearby bars! Whether you want to make new friends or not, this is an awesome place to stay.
The BEST Travel Backpack?!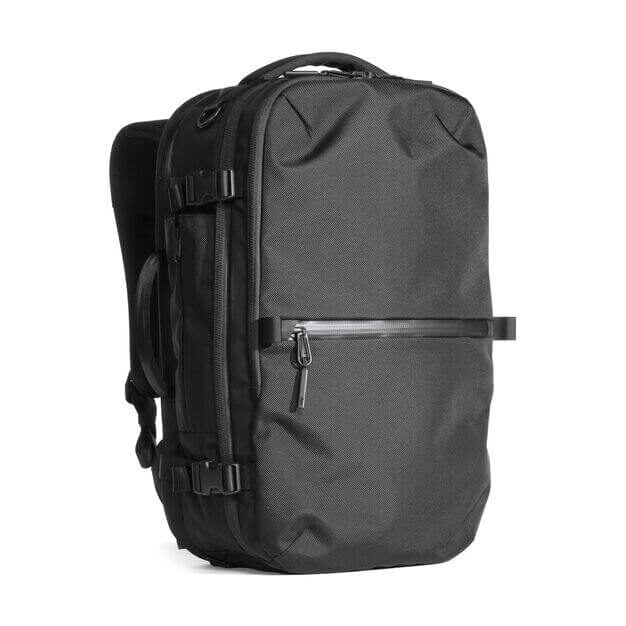 Pssssst! Not picked the perfect travel backpack yet? The Broke Backpacker team has tried out over thirty backpacks this year! Our favourite travel backpack is the Aer Travel Pack 2.
View on AER
4 Guests
BBQ on rooftop patio
Not only is Gastown the best area for nightlife in Vancouver, but it's also officially the 4th most stylish neighbourhood in the world! If you want to see the best the city has to offer after dark in style, check out this awesome Vancouver apartment. If you have one too many drink's in the area's awesome bars, restaurants, and clubs, you couldn't get a nicer place to spend an extra couple of hours in the comfortable bed recovering.
If you've gone at it a too bit hard and would prefer a night in, you can enjoy a movie on the TV or head up to the rooftop to check out the amazing views of the city.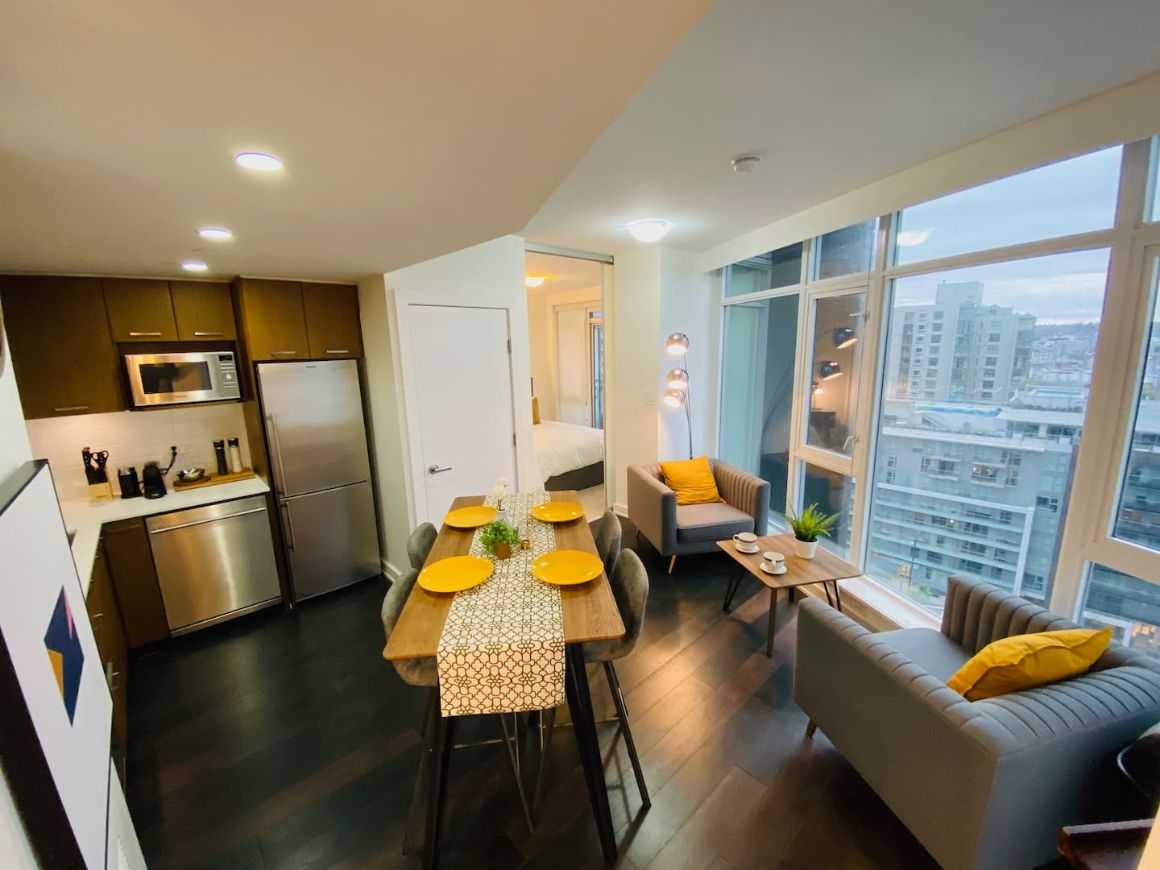 2 Guests
Incredible location
When you are travelling with your true love/random you met on Tinder, you want something a little bit special. Well we'd say the awesome view of False Creek you get from this gorgeous Vancouver Airbnb ticks that proverbial box perfectly. Not only is this a lovely romantic place to spend time with a loved one, but it's also offering an incredible value for your money, with high speed WiFi, a 58″ Smart TV, Amazon Echo Show, and so much more.
The location is spot on too – walking distance to Downtown and Yaletown, two of the coolest neighbourhoods!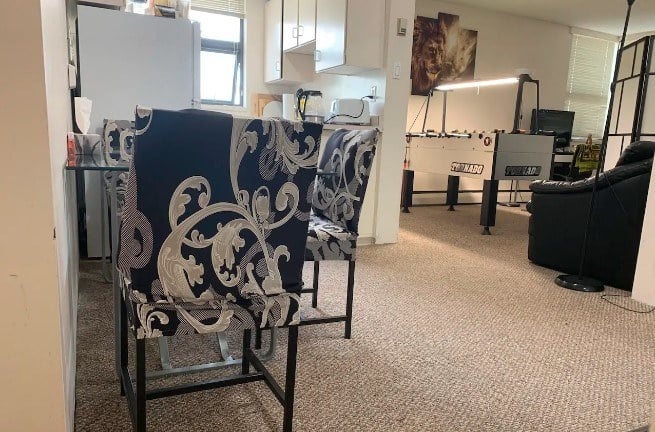 2 Guests
Great downtown location
If you decide to stay with a local, you want someone who will make you feel welcomed and at ease. The host of this excellent Vancouver homestay has travelled himself and knows a thing or two about how to make guests comfortable, which is great news for you! The room is perfectly set up for several travel styles – digital nomads take note of that desk and comfy office chair! If you want to kick back and relax, you have access to a Play Station and a foosball table, as well as the standard kitchen, Wi-Fi, and TV!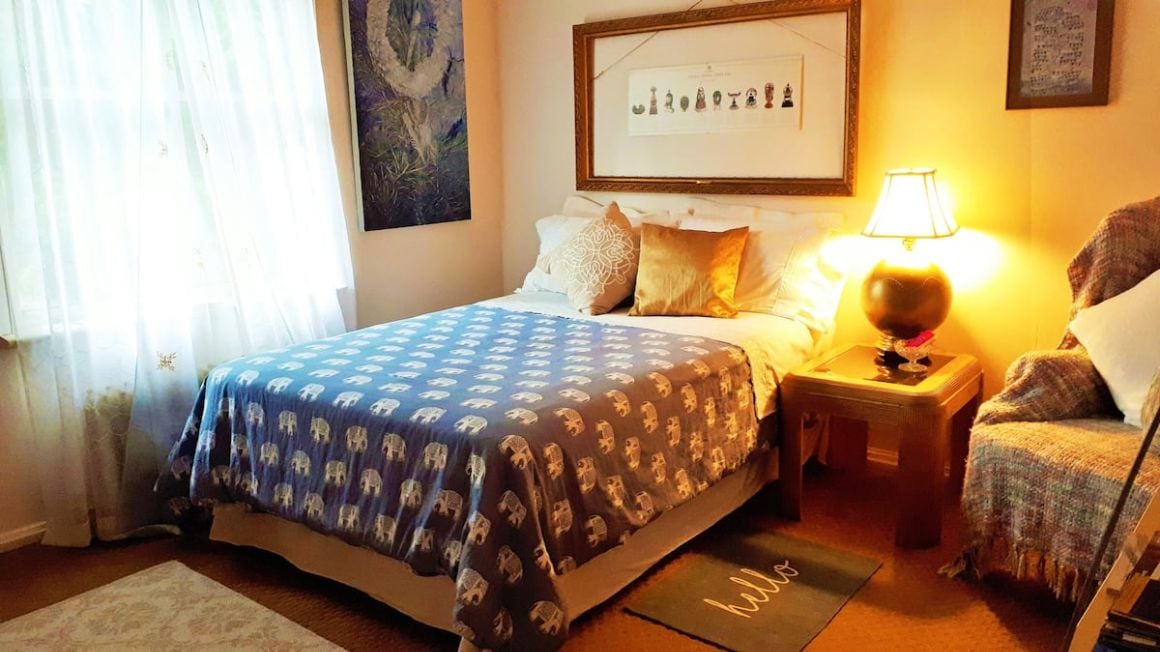 2 Guests
Public transport nearby
A little out of the city centre, Bella's Heritage House is the best cheap homestay in Vancouver. It's not just the price of the room that will keep your costs down, but also the complimentary breakfast. It includes yoghurt, fruit, juice, and tea or coffee all ideal for fuelling up before a day of sightseeing in Vancouver! Don't expect to walk to the centre though – there's a skytrain station just a stone's throw away. This lovely historic house has mountain views from a gorgeous covered balcony – a great place to spend the evening!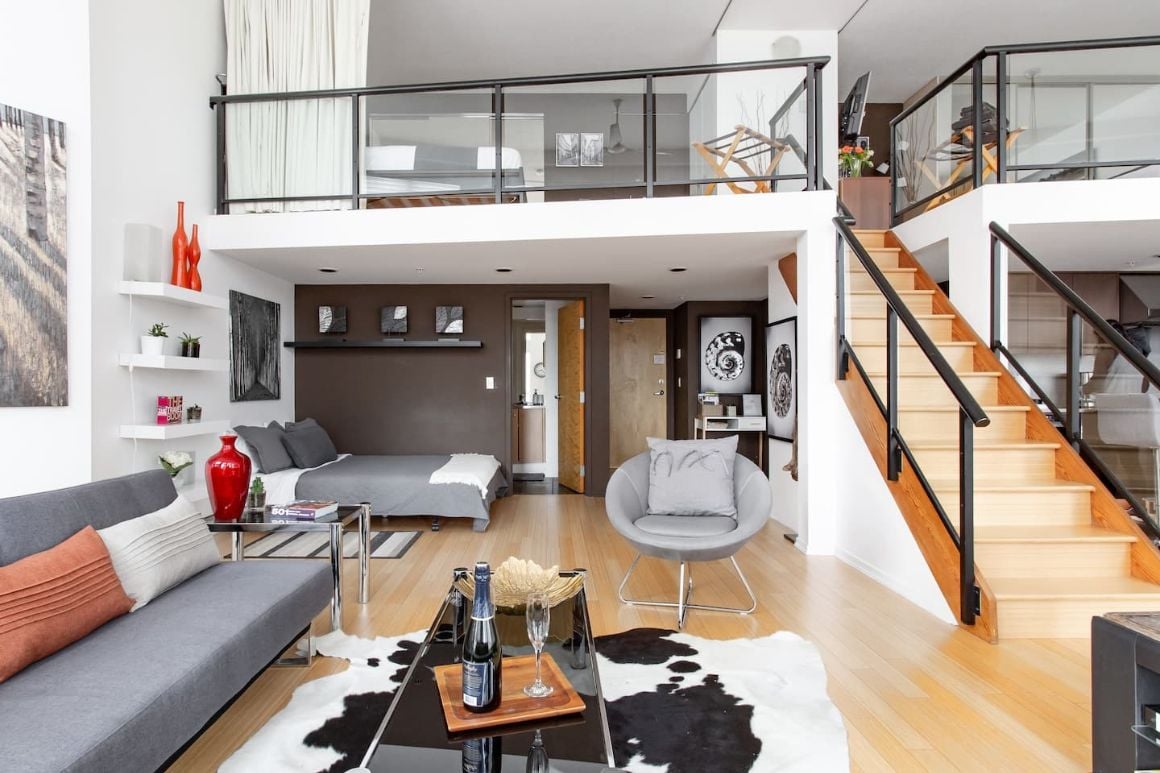 $$$$$
12 person dining room
With space for up to 8 people in this incredible Vancouver Airbnb, you can get a slice of luxury without parting with too much cash. Travel with a few friends and fight over the super king and king beds, before enjoying a meal on the 12 person dining table that you've prepared in the fully equipped kitchen. Then, have dessert out on the balcony overlooking fabulous views of Vancouver and its surroundings!
When you eventually make it out of the apartment, you're just two blocks from the Pacific Centre Shopping Mall – so treat yourself to some retail therapy!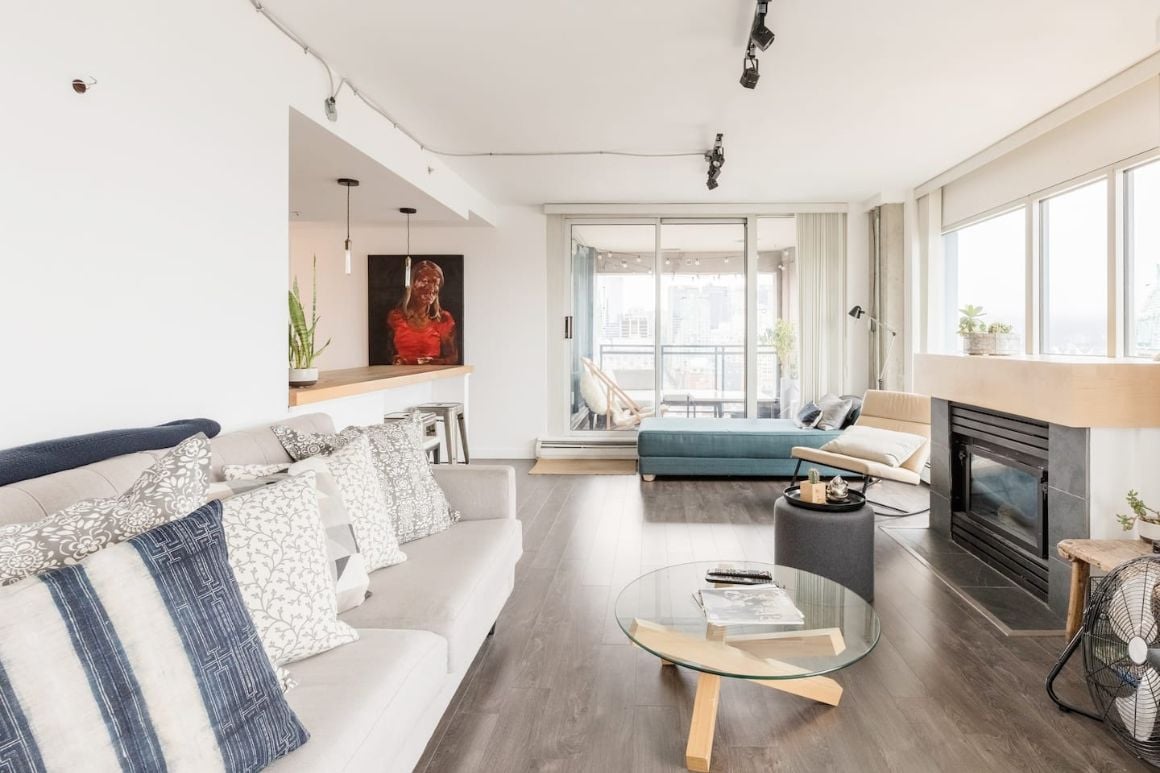 $$$$$$$$$
Unlimited views of the city
4 Guests
Super stylish design
Not only has it been featured in multiple Netflix series, this Airbnb is also offering you the absoluty perfect luxury experience in Vancouver. Obviously, it has it's decent price, but if you look past that number you'll understand why. Located on trendy Gastown, you can enjoy stunning views of Chinatown and the surrounding area. Thanks to the massive window front, you'll be living in a light flooded, airy designer apartment that has been decorated with a great eye for detail. It accommodates 4 guests and offers two spacious bedrooms with incredibly comfy beds. There's also a gym and a spa, to get the ultimate relaxation during your stay.
$$$$
Great spaces to chill together
6 Guests
Outdoor dining space
It may be 6km from Downtown, but this wood-finished log cabin is one of the best Airbnbs in Vancouver for families. It's perfectly set up for families of all ages, and the ideal place for a get together. Not only is it close to Jericho Beach, but the house lends itself to family gatherings. There's a loft area with a balcony, a seating area with a fire, and an outdoor dining space where you can enjoy what you've created together in the kitchen.
This is a great spot for a memorable trip for the whole family!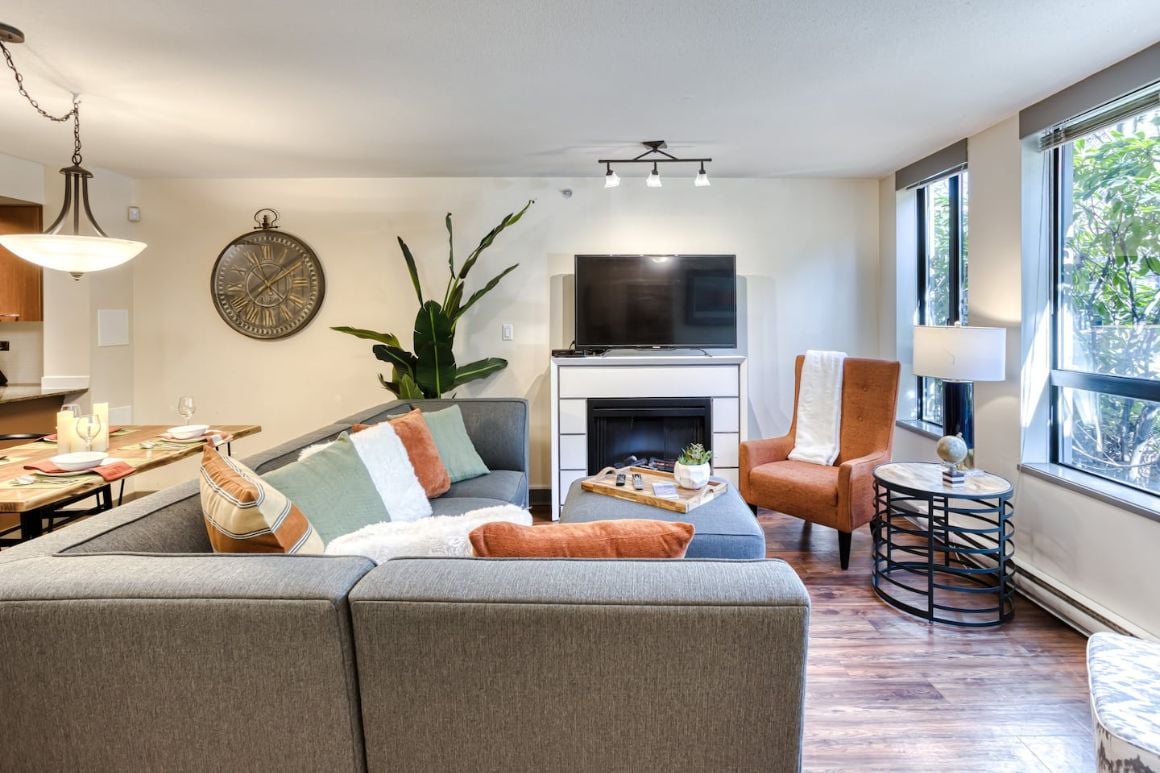 6 Guests
Spacious living area
Travelling to Vancouver with a group of friends? You'll need somewhere with plenty of space then. Welcome to one of the trendiest and most spacious short term rentals in Vancouver! The first one up can make drinks using the coffee maker… if they're feeling nice that is. Make a big group dinner together before settling down in front of a movie or everyone's favourite TV series on Netflix before having a few drinks and hitting the town!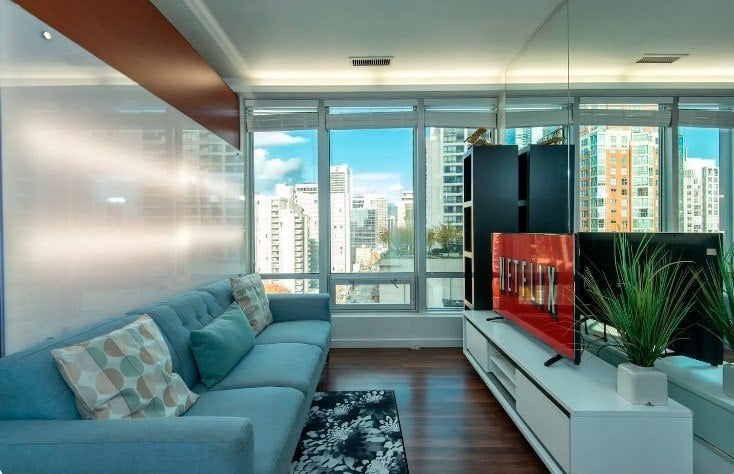 $$
Queen beds in both rooms
4 Guests
Fully equipped kitchen
We've already shown you plenty of apartments in Downtown Vancouver, but there are a couple more we just couldn't miss off! This micro suite manages to fit in 2 bedrooms and those huge windows offer incredible views of the city. Each room has a queen-sized bed, so there's plenty of room to starfish. Even if you're sharing!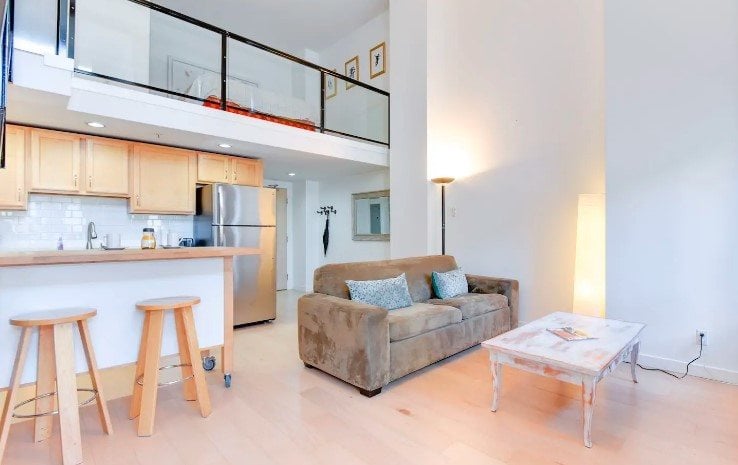 4 Guests
Incredible location
Okay, we promise that this is the last apartment we'll show you in Downtown! Ideal for a single traveller or a couple, you can fit up to 4 guests in this cool loft. It's right in the thick of all the city's attractions, as well as transport links like the Skytrain. Those who have their own transport will be delighted to know that the apartment has a parking space, which you can use for free!
2 Guests
Free street parking
Kitsilano, a laidback hippy area set around a huge saltwater pool and beach, has plenty of Airbnbs. And we just had to show you our favourite before we go and leave you to plan your trip! This bright and modern studio is right in the centre of Kitsilano and offers easy access to the neighbourhood, and transport into downtown. There are a patio and garden where you can catch some sun too!
What to Pack for your Vancouver Airbnb
These essentials will make your Airbnb stay easier and maybe loads nicer.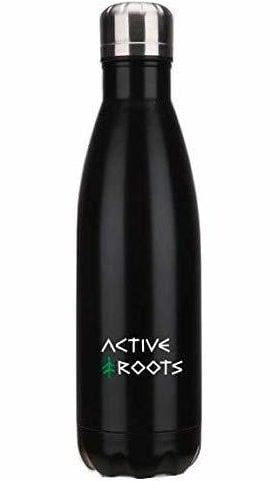 1. Active Roots Water Bottle: Most Airbnbs provide potable (drinkable) water. Have a bottle to fill up so you can take that water on your rambles instead of buying disposable plastic bottles. The Active Roots Water Bottle is great for travellers who are aware of plastic pollution and want to reduce their single-use plastic consumption – no need to buy drinks from the supermarket anymore. The stainless-steel material will keep your drinks cold or hot for up to 24 hours. Stay hydrated throughout your entire holiday with this cool bottle!
2. Suitcase Locks: Protecting your belongings from opportunistic thievery isn't so hard. With these locks, no one can easily access your important items, whether you're using a suitcase or backpack. Lock the two zippers together, and only the person with the keys can unlock it. It's also very useful when your Airbnb doesn't have a safe to store valuable items.
3. Active Roots Toiletry Bag: To prevent the loss of your toothpaste in the depths of your bag, you should get a hold of the Active Roots Toiletry Bag. With large compartments, see-through and enclosed sections, you can have all of your stuff in the right spot, easy to find and accessible at all times.
4. Packing Cubes: Packing your suitcase (and unpacking it and packing it all over again) can be an organizational challenge. Packing cubes help quite a ton with that struggle. Move them between your suitcase and your Airbnb wardrobe without really having to unpack and keeping your clothes in the same orientation the whole time – basically, less hassle, more organization and fewer wrinkles.
5. Travel Journal: Write down your plans, thoughts, inspirations or experiences – the list doesn't stop here. Journaling while travelling is a great way to keep memories, calm down and reflect after a long day, or simply doodle around while waiting at the airport. Try it out yourself with this elegant Travel Journal.
6. Travel Blower Dryer: Most accommodations only offer the basics when it comes to bathroom necessities, and a blow dryer is usually not on the list. Bringing your own on your travels can not only save you a lot of time, but in some cases, it can even save your hair. This Mini Blow Dryers is foldable, compact and travel-friendly, meaning that it'll fit in every bag without taking up too much space. It comes with different heat settings, so you'll be able to find the perfect one for you.
Final Thoughts on Vancouver Airbnbs
So, there we go. That concludes our list of the best Airbnbs in Vancouver. We hope there's been something suitable for your travel style, budget, and even the size of your group!
As you can see from our extensive list, you'll find something to suit you, however unreasonably needy you might be! Somewhere to crash after a mad night in Gastown? Yep. A friendly homestay with a local? Of course. An over-the-top luxury Airbnb with a fire pit and bamboo garden on the roof? Yep, we got it! The only limits are your imagination and quite possibly your budget.
If we've given you too many of the best rentals in Vancouver, take a breath and sit back a minute. Great. Then, pick our best value Vancouver Airbnb – Bright downtown retreat with patio. It combines value, style, and a great location and it's a fabulous all-rounder.
Now, all that's left is for us to wish you a fantastic vacation when you visit Vancouver!
And don't forget to take out Travel Insurance for your trip! I have been using World Nomads for some time now and made a few claims over the years. They're easy to use, professional and relatively affordable. They may also let you buy or extend a policy once you've started your trip and are already abroad which is super handy.
If there's one insurance company I trust, it's World Nomads. To find out why I use World Nomads, check out my World Nomads Insurance review.
Getting an estimate from World Nomads is simple – just click the button or image below, fill out the necessary info, and you're on your way!

"Find out how YOU can support the site. We work hard to put out the best backpacker resources on the web, for free! It's all about helping out our tribe of awesome backpacker readers [that's you!]. Please visit the link to find out how you can help keep the site going 🙂
For the sake of transparency, some of the links in our content are affiliate links. This means that if you book your accommodation, buy a book or sort your insurance, we earn a small commission at no extra cost to you. I only link to stuff I've actually used and never endorse products or services that are not up to scratch. Thanks for your support.