There has never been a better time to go backpacking in Vancouver, BC for there are very few cities in the world fly under the radar like Vancouver.
While other North American cities like Seattle, San Francisco, Toronto, and Denver receive upwards of 30 million tourists per year—don't even get me started on New York City—Vancouver only receives a humble 10. In the grand scheme of things, this a pretty small number, which is totally unjust!
Vancouver is one of the most beautiful cities that I have ever been to. Set on the banks of the Salish Sea and nestled at the foot of the Canadian Coastal Range, few international destinations can match Vancouver in terms of scenic beauty.
Its glittering towers, modern urban planning, and overall harmony with nature make it an even more attractive destination. I dream of returning to Vancouver all the time, as one visit is never enough to fully appreciate this city.
In order to help you experience the city to the fullest, I've written this guide for backpacking Vancouver! It will help you see the best of the city without wasting time or money.
We'll provide itineraries for visiting Vancouver, daily budgets, dining suggestions, and much, much more. We've even compiled a Vancouver reading list for those dreary winter days! With this travel guide, you'll be more than prepared to visit Vancouver.
Vancouver is getting more and more expensive as both the cost of living and tourism swells. If you want to visit before the costs of travel in Vancouver become too great, then head there now!
Hate to break to you folks – Vancouver ain't cheap. It is, in fact, one of the most expensive cities in all of North America and is showing no sign of getting more affordable.
That never stopped us though! Prices be damned, at The Broke Backpacker, we are always looking for ways to save cash and to help you travel to Vancouver on a budget.
We may not be able to go backpacking in Vancouver for $10/day but we can sure as shit try. The average daily budget for Vancouver will be around $60-$75. This will get you a dorm bed, groceries, some spending money, and tickets for the bus. Vancouver can be cheap(er) but only with the proper spending habits.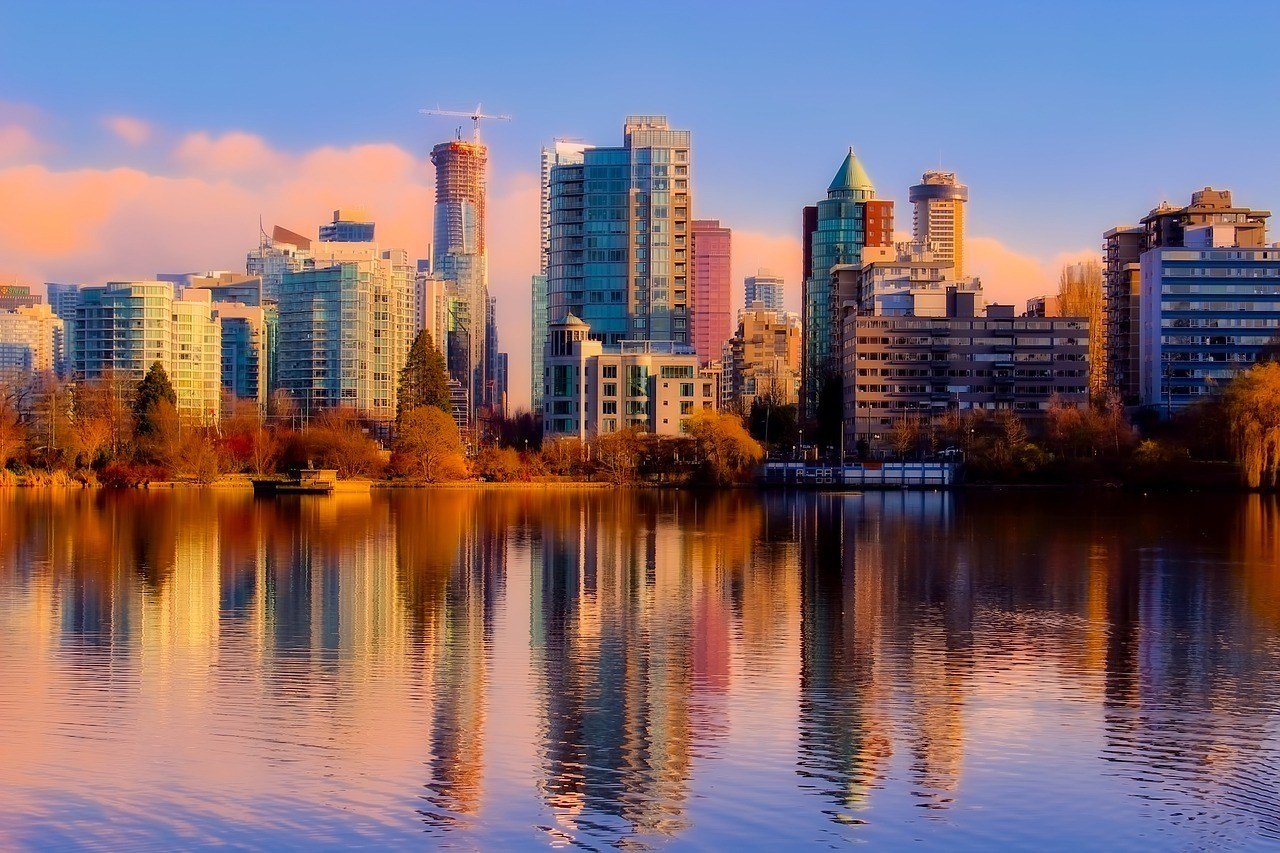 Lodging can be reasonable or extremely expensive depending on when and where you stay in Vancouver. Private rooms and lodges will be prohibitively expensive, especially in the summer. The prices are much better in the winter. Luckily hostels are a good deal in Vancouver so these should be your go-to places in the city.
Food will be a tempting expense mostly because you're going to be bombarded by sweet aromas and sizzlingly sexy dishes. Like everything else in this city, dining is expensive.
You can eat out in Vancouver on the cheap but you'll need to stick the food carts and Chinese restaurants. The dim-sum in Vancouver is reportedly some of the best tasting and best priced around.
Transport is a bit expensive in Vancouver but if you have a multi-day pass or Compass Card, the prices are reasonable.
Drinking, no matter where you go, will do a number on your wallet, and with so many things to do in Vancouver at night, you'll need to be careful. A beer at happy hour is one thing; 12 shots at a lounge is never a good idea.
Below is a breakdown of a daily budget in Vancouver including average costs of each expense.
Backpacking Vancouver Budget Breakdown
Hostel Dormitory: $20-$30
Basic room for two: $120
AirBnB/temp apartment: $100
Average cost of public transport: $2.90
City-Airport transfer: $9
Sandwich: $8-$10
Beer at a bar: $5-$8
Coffee: $3-$4
Bottle of wine from the market: $6-$10
Dinner for two: $40-$70
Vancouver Budget Backpacking Tips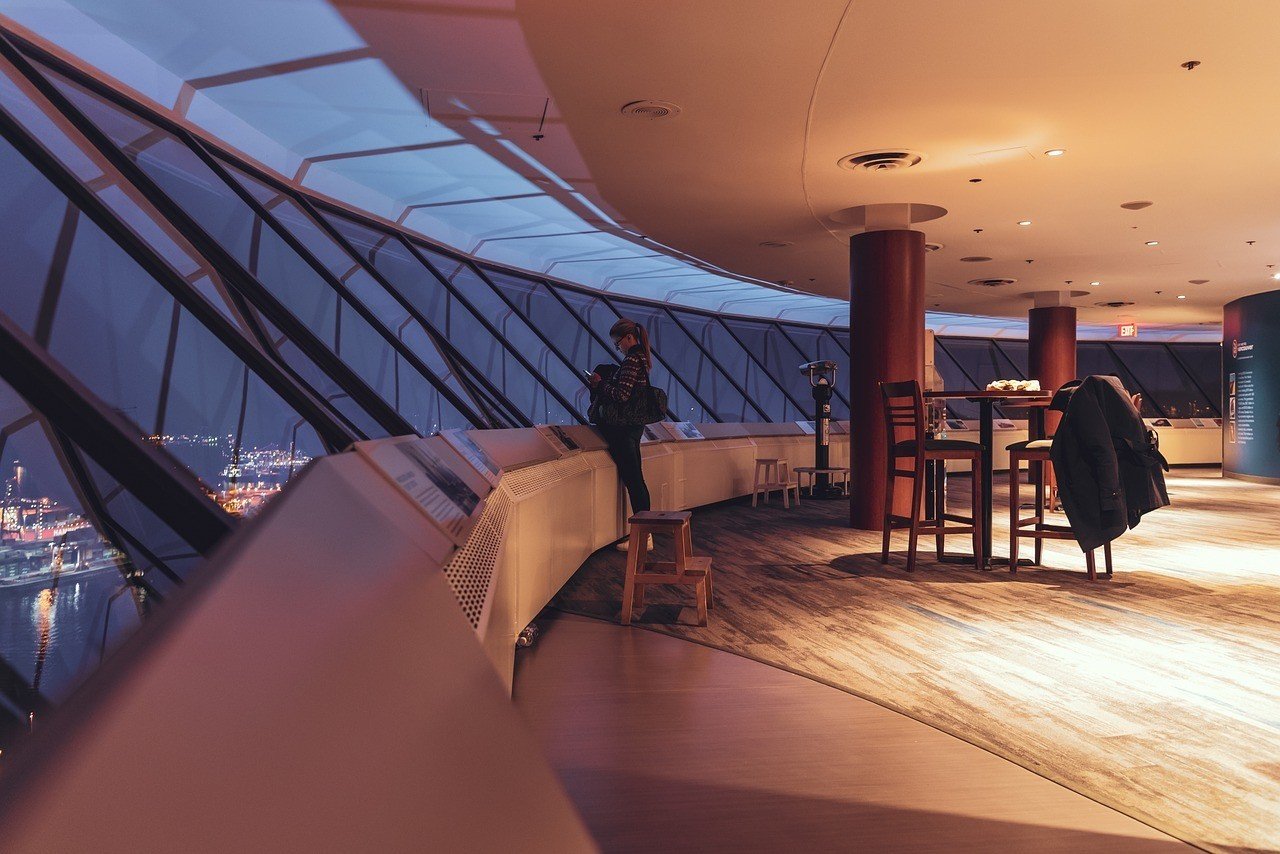 It's easy to spend without thinking, and even easier to go broke. Backpacking Vancouver can be cheap only if you have the proper habits and guidance.
So for your benefit, we've created a list of tips for backpacking Vancouver on a budget. Follow these words of advice and you'll find that your dollar goes much further.
Always pre-fade before going out – Buying full-priced drinks at the bar is a great way to waste your money. Instead, buy booze at the store and drink with your friends at the hostel/their house/the park/anywhere besides the actual bar.
Cook at home as often as possible – One of the most proven ways of saving money for backpackers; buying your own groceries and cooking at home will save you heaps of cash.
Buy a special pass – If you're going to be visiting Vancouver's attractions and think that you'll be paying for lots of tickets, consider picking up a City Pass or Passport. These special offers can save you quite a bit of cash.
Take advantage of happy hour – Happy hour is everyone's favorite time of day! From around 4-6 pm and sometimes later, lots of bars and restaurants have special drink/food prices. If you must eat out, try to go to during this time.
Buy half-priced event tickets – Tickets Tonight offers half-priced tickets for select shows and events! These tickets are only available for purchase online and on the same day as the event.
Use a water bottle – Save money by investing in a good water bottle and then drink from the tap. Vancouver's water is delicious and totally fine to drink.
Take a hike: Surrounded by natural beauty, it's easy to escape the city and go on a hike. It's beautiful and free.
Why You Should Travel to Vancouver with a Water Bottle
Plastic washes up on even the most pristine beaches… so do your part and keep the Big Blue beautiful
You aren't going to save the world overnight, but you might as well be part of the solution and not the problem. When you travel to some of the world's most remote places, you come to realise the full extent of the plastic problem. And I hope you become more inspired to continue being a responsible traveller.
Plus, now you won't be buying overpriced bottles of water from the supermarkets either! Travel with a filtered water bottle instead and never waste a cent nor a turtle's life again.
Save $$$ • Save the Planet • Save Your Stomach!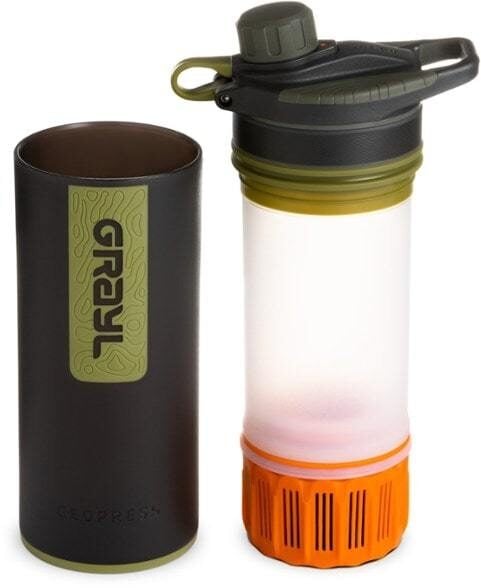 Drink water from ANYWHERE. The Grayl Geopress is the market's leading filtered water bottle protecting your tum from all the waterborne nasties. PLUS, you save money and the environment!
Single-use plastic bottles are a MASSIVE threat to marine life. Be a part of the solution and travel with a filter water bottle.
We've tested the Geopress rigorously from the icy heights of Pakistan to the tropical jungles of Cuba, and the results are in: it WORKS. Buy a Geopress: it's the last water bottle you'll ever buy.
Buy a Geopress!
Read the Review
IN A RUSH? THIS IS OUR FAVORITE HOSTEL IN VANCOUVER!
Vancouver is one of the world's most beautiful cities and is overflowing with gorgeous residences. Sleeping in one of the city's many high rises or historical buildings is alone a good reason to travel to Vancouver, and will probably cost half your life savings for that matter.
Lodging is expensive in Vancouver due to inflating prices. If you're going to go backpacking in Vancouver on the cheap, then you're going to have to be savvy. Otherwise, I hope you picked a really good spot that's worth the money. 
The best deals in Vancouver will be hostels. These offer the lowest prices in town, even for couples, and should be relied upon. Doing so shouldn't be too much trouble for a backpacker as the hostels in Vancouver are a helluva lot of fun and totally worth the price.
Another good option is to look for a homestay in Vancouver and live with a host in a spare room.
If you're looking for a more private place to stay in Vancouver, then I recommend Airbnb. Apartments are far more personable than hotels and often better priced. Most Airbnb stays in the city center are apartment or condo units, but if you're staying outside the city you could possibly find something really unique.
Being the outdoor wonderland that it is, there are plenty of campgrounds located near Vancouver. Staying at one is a great way to experience British Columbia and to save some cash. Just be sure to bring your own tent!
Refer below to read about some of the best hostels in Vancouver. 
Best Overall Hostel in Vancouver – SameSun Vancouver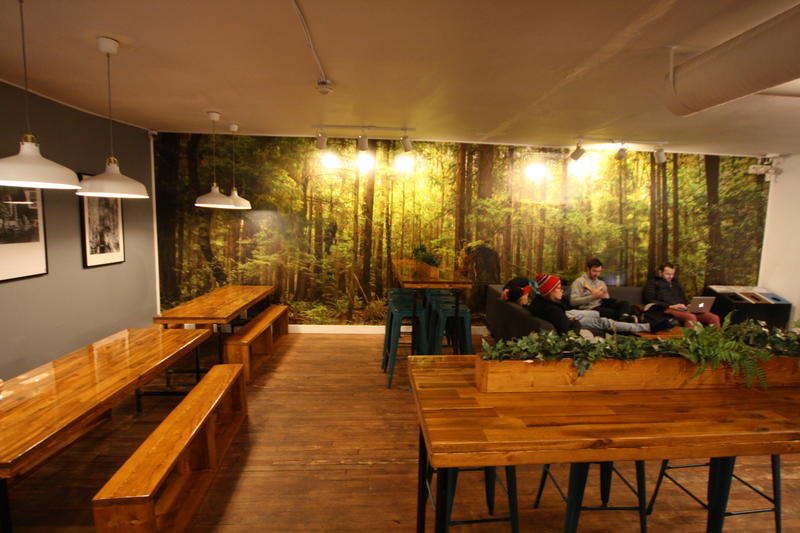 The SameSun Vancouver offers everything that the best hostel in Vancouver should – helpful staff, clean facilities, and great social events.
Our favorite part though? The amazing interior design that brings together the modernity of the city and the lushness of the forest. Oh, and the free breakfast and city tours are pretty great too.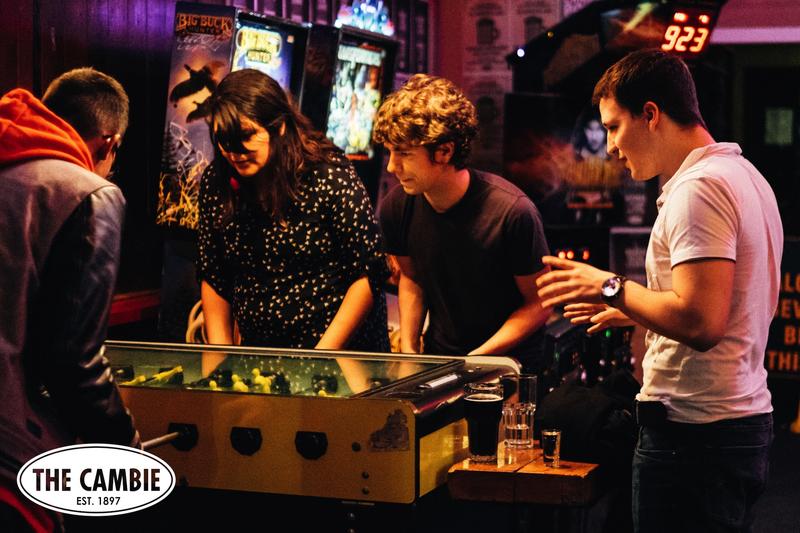 The Cambie – Gastown is hands-down the best party hostel in Vancouver! This hostel pumps out so much energy that it has become a Vancouver attraction in itself and now attracts even the locals who want to party.
Be sure to mingle with them and perhaps gain some info on some non touristy things to do in Vancouver. Get your kicks in and then crash in your dorm room or on one of the many couches.
Best Hostel in Vancouver for Solo Travelers – HI Vancouver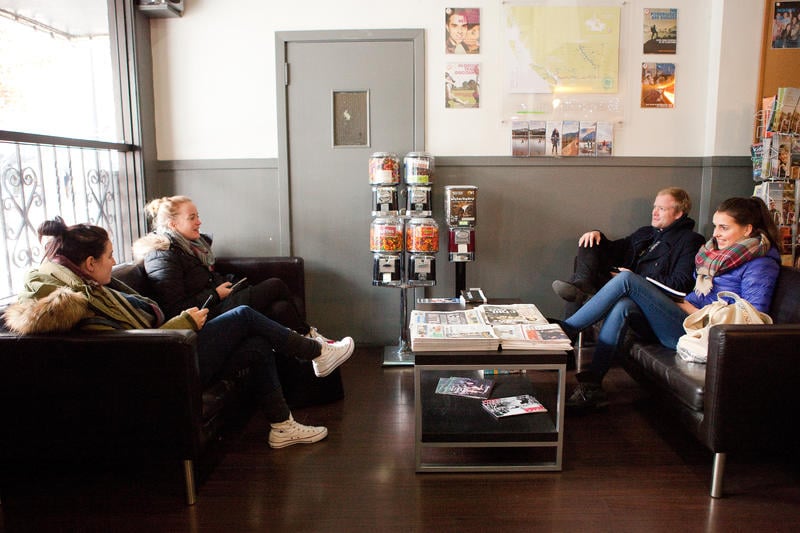 HI is one of the oldest and most well-known hostel chains in North America and so they know a thing or two about bringing people together.
HI Vancouver is another excellent offering from the company is a great place for people to meet. The hostel regularly organizes social events and its location on Granville Street also means that there are plenty of bars around to meet people. Digital nomads will appreciate the free WiFi especially.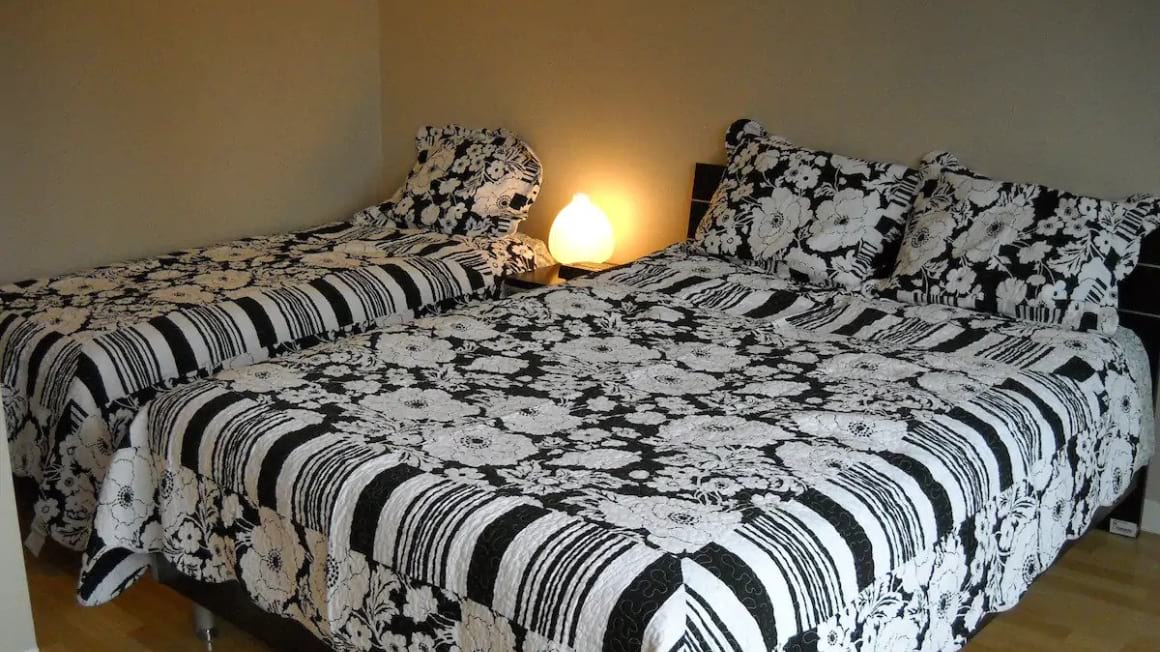 Located just one block away from the world-famous Robson street there are a lot of various restaurants, stores, groceries are nearby. The condo building has a swimming pool, sauna, exercise gym, and jacuzzi.
1. Be a tourist at Capilano; become a Vancouverite on the Grind
Go ahead and walk across the crowded Capilano Bridge and then get ready for the real challenge – climbing the soul-crushing Grouse Grind. This arduous hike is where real locals test their metal and is definitely one of the best non touristy things to do in Vancouver.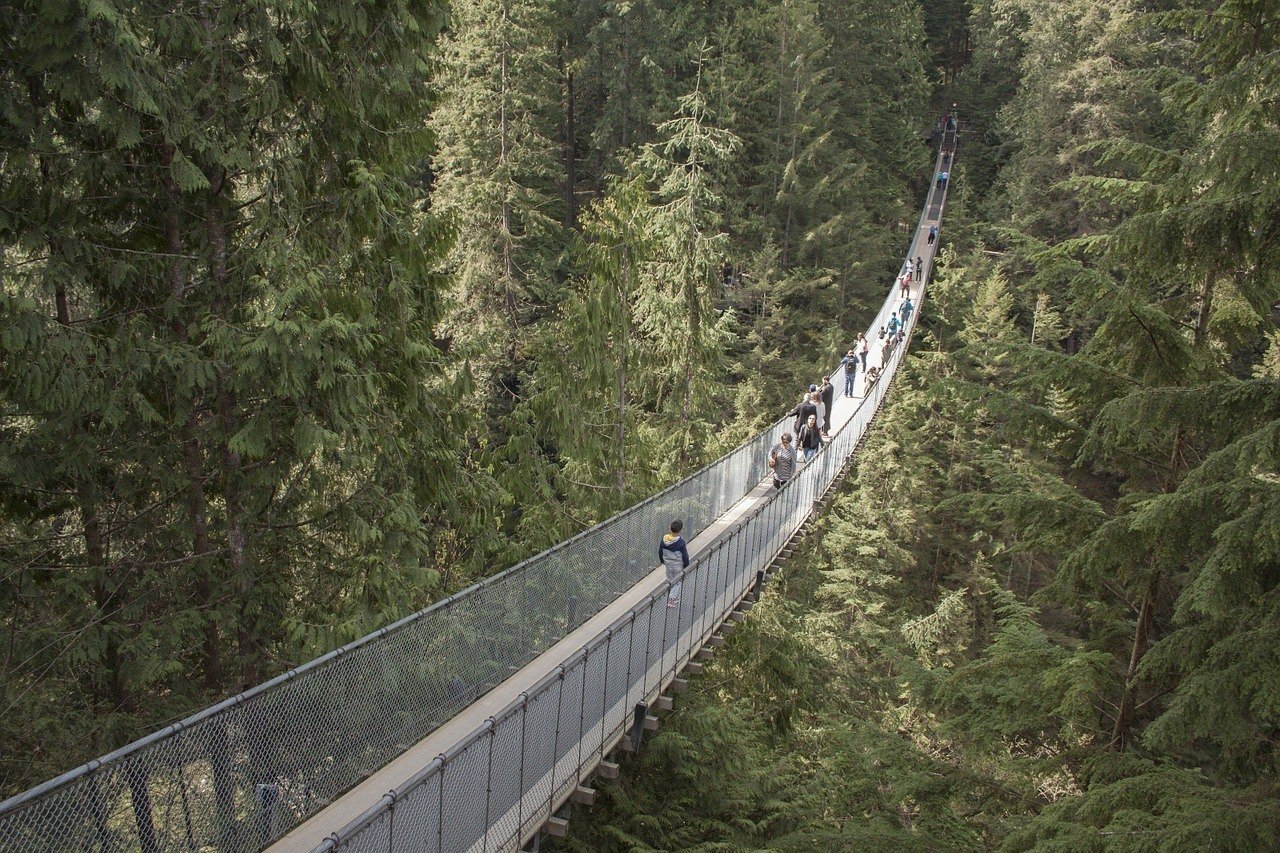 2. Go for a ride in Stanley Park
If there is one place that you must see in Vancouver, it's Stanley Park. This gorgeous green space is the centerpiece for the city and is perhaps one of the most beautiful parks in all of Canada.
3. Educate yourself at the Anthropology Museum and Aquarium
Vancouver is very supportive of its local culture, in particular, that of the First Nation peoples. Visit the Anthropology Museum, Museum of Vancouver, and Aquarium for a glimpse into the lives of the region's original inhabitants, both man and animal.
4. Be a kid again in Science World
Science World is full of interactive exhibitions and activities that are mostly geared towards kids. Visit here and try to remember what is was like to experience wonder and amazement as a child does.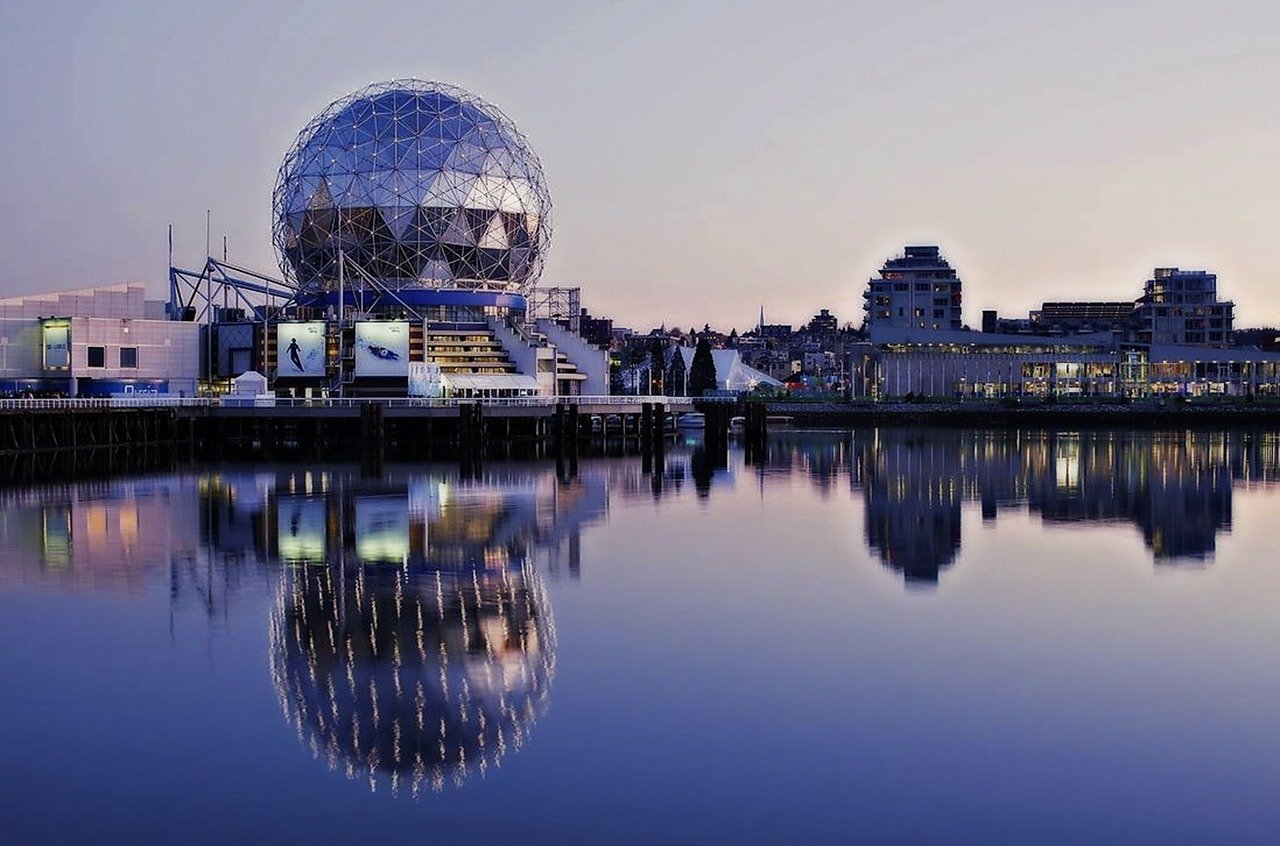 5. Check out the Gastown Steam Tower
Aside from being one of the busiest and most dynamic neighborhoods in Vancouver, Gastown is also home to the Gastown Steam Clock – a rare form of time keeping that is found in less than a dozen cities worldwide. Have a leer and then grab a beer!
6. Find peace in a local garden
The Sun Yat-Sen Chinese Gardens and VanDusen Botanical Gardens are two of the finest of their kind. But have you considered laying around Dude Chilling Park? It's named after a local wooden sculpture that looks like…a dude chilling. Makes sense.
7. Get outta town
Some of the best of Vancouver is not in the city itself but in the surrounding area. Make a day trip from Vancouver to superlative locations like Garibaldi, Squamish, Golden Ears, Vancouver Island and more. Or get on the road and take a road trip from Vancouver to Calgary! Also, The Sea to Sky Highway is one of the most scenic drives you'll find in all PNW.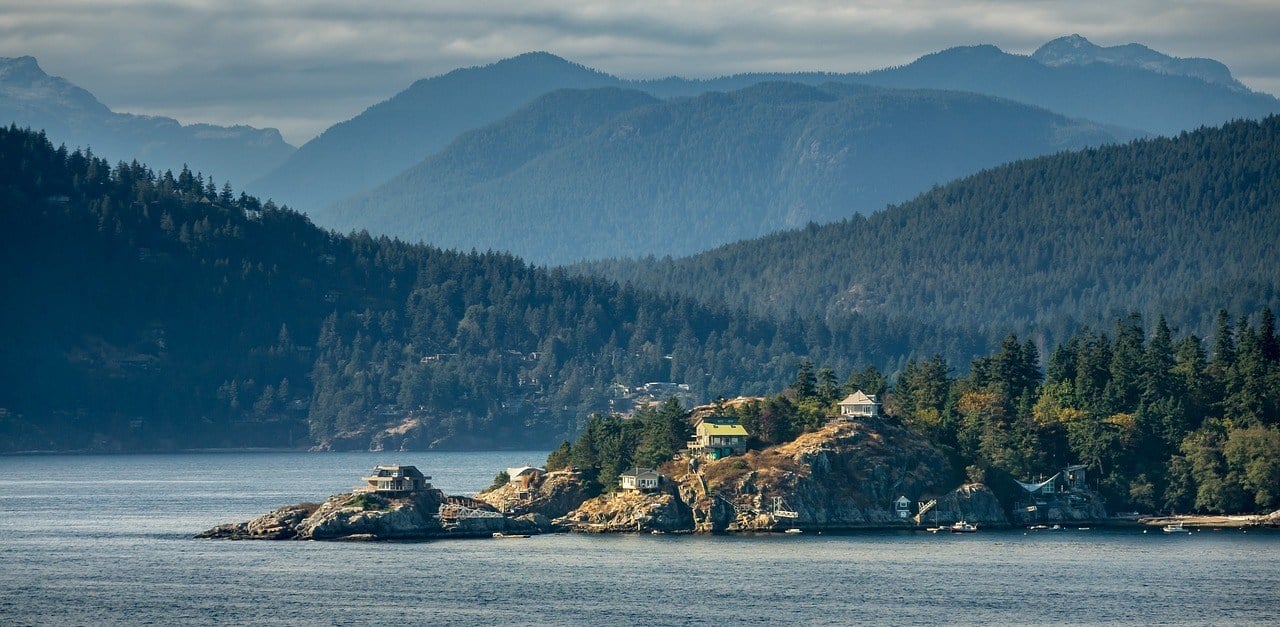 8. Explore Granville Island
Granville was once one of the dirtiest parts of Vancouver; now it's one of the hippest areas in the city! Take a tour of this transformed district and do some shopping while you're at it.
9. Find the best dim-sum
Vancouver has an enormous Chinese population, which means the Chinese food is out of this world! Scour for the city for the best dim-sum and report back to us what you find, soldier.
10. Kayak around the city and coves
The nature of Vancouver is not only in the hills – it extends all the way out into the channels and bays. Grab a kayak and explore Vancouver's many waterways including English Bay, False Creek, and Deep Cove.
Is This the Best Daypack EVER???
Best Free Things to Do in Vancouver
If you're looking to save some extra cash, then try doing one of these free things in Vancouver while visiting!
Museums – Although somewhat lacking in amount, there are several free museums in Vancouver worth checking out. On Tuesday nights, the Vancouver Art Gallery is free to enter and the MacMillan Observatory is free on Fridays and Saturdays. Other free museums in Vancouver include the Golf Museum and Burnaby Village Museum.
Parks – Vancouver is one of the most beautiful cities in the world because of its parks! These green spaces blend harmoniously into the urban network and give city dwellers a bit of tranquility. Stanley and Queen Elizabeth are arguably the best parks in Vancouver but Pacific Spirit is also worth the commute.
Beaches – They're not tropical and certainly not very paradisiacal, but the beaches around Vancouver are still nice to relax on. Some of these stretches of sand also offer awesome views of the cityscape. Grab a beach ball and sweater and head to the beaches of Sunset, Jericho, Kitsilano or Spanish Banks.
People watch – Push come to shove, you could always grab a sandwich and just watch people go by. Vancouverites are an interesting bunch though I doubt they'll do anything Youtube worthy. If you're lucky, you may spot an elusive Canadian movie star since Vancouver is the "Hollywood of Canada" and all.
Hike – Aside from a bus ticket or some gas, the only thing hiking in Vancouver costs is a little blood, sweat, and maybe tears. There are tons of paths near the city and you each one would make a lovely day trip from Vancouver. Try tackling the grueling Grouse Grind or Mt Seymour. For more trails near Vancouver, refer to the section below.
Best Hikes near Vancouver
There are endless trails around Vancouver and you could spend your entire vacation in the woods if you liked. For some of the best hikes near Vancouver, head to one of these areas.
Garibaldi Provincial Park – One of the most popular places to visit near Vancouver, this park hosts some of the most beautiful scenery in British Columbia, all are within an hour's drive. Hikes include Garibaldi Lake, the Black Tusk, and Panorama Ridge.
Golden Ears – A park defined by its twin peaks – the Golden Ears. Offers some of the best camping and backcountry hikes near Vancouver and is still very close to the city. Hikers can discover lakes, waterfalls, hidden summits, and backwoods in this area.
Vancouver Island – For a real outdoor paradise, grab the ferry to Vancouver Island. This island has some of the most beautiful coastal hikes in all of North America including the West Coast Trail and the Juan de Fuca Trail. The mountainous interior is also a thrill to explore. Note that you'll definitely a car to explore the island.
Squamish – Home to the Stawamus Chief, The Chief is a giant slab of granite, much like a miniature El Cap, that hosts some of the best rock climbing routes near Vancouver. You can climb or hike to the top if you like. The Sea to Sky Gondola also gives access to many epic ridge trails.
Cypress Provincial Park – A gorgeous park situated on the slopes overlooking the Howe Sound. Affords excellent views of the Sound and of Downtown Vancouver. Skiing here is one of the best things to do in Vancouver in the winter. Can be reached by public transport.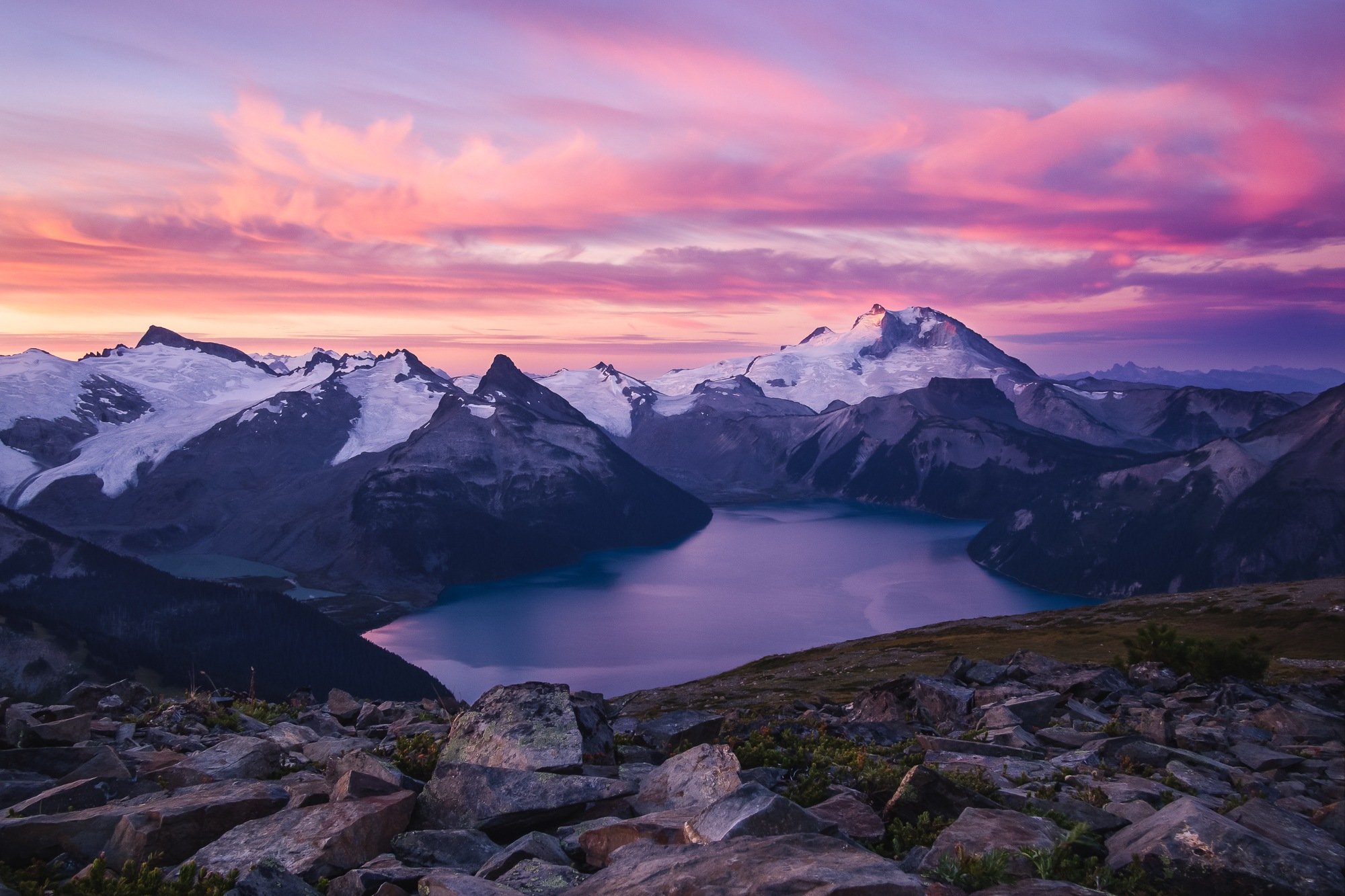 The following is a sample 3-day itinerary for Vancouver. Most of the top destinations mentioned in this Vancouver travel guide are covered in this section.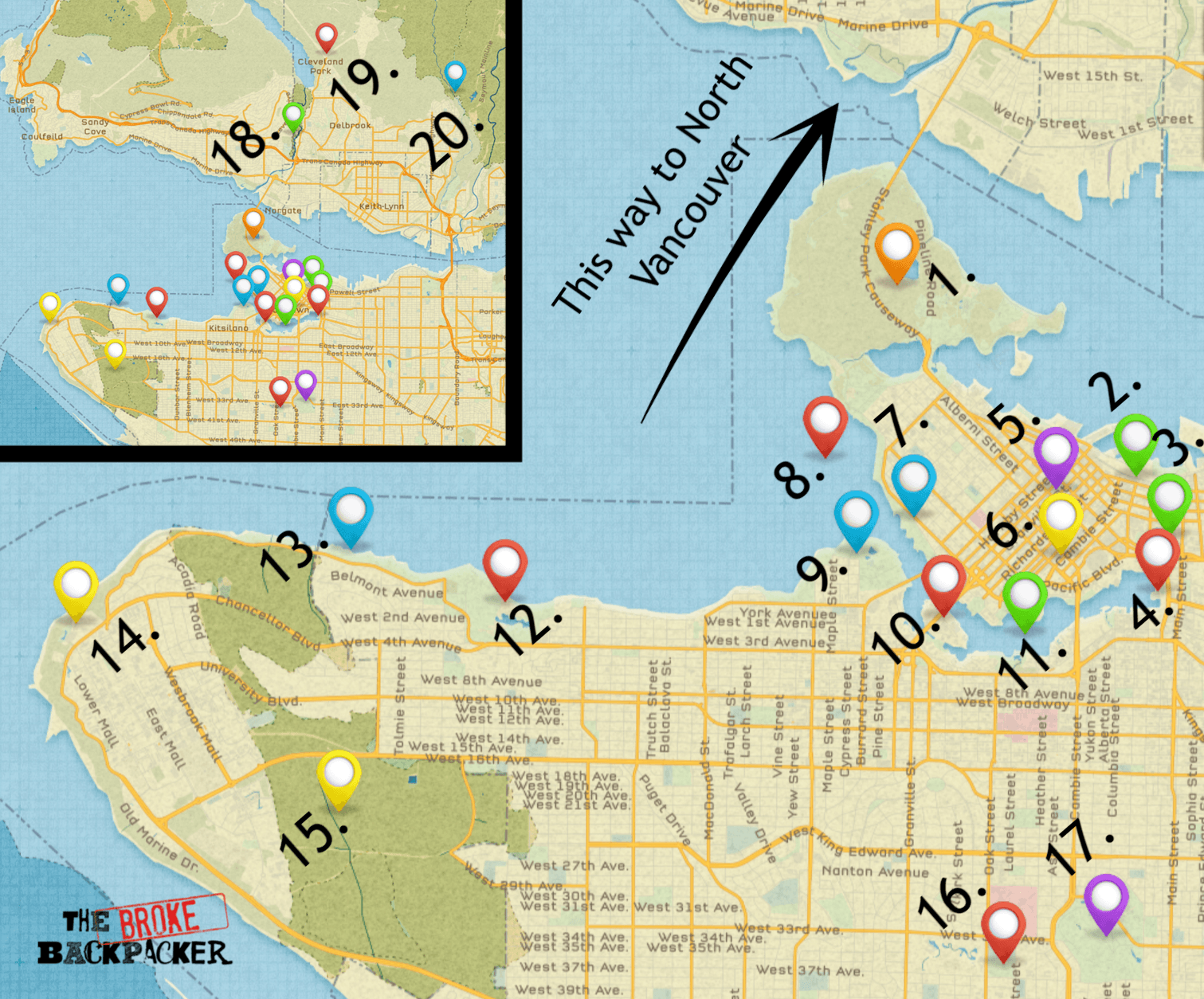 Day 1: The Urban Core
Our first day backpacking in Vancouver is going to be a biggie. Today, we're going to knock out many of Vancouver's top points of interest including Stanley Park, Downtown, Chinatown, and more. Renting a bike would be a good idea today as there are lots of lovely paths along our route.
Wake up bright and early and go for a crisp ride in Stanley Park. The park is one of the must see places in Vancouver and is a great source of pride for natives.
This is the largest urban park in Vancouver, complete with beaches, pathways, the city Aquarium, and even First Nation totem poles. Your morning should be lovely if not very refreshing.
Let's depart from Stanley Park and head south towards the urban core. You can follow the shoreline along the Seawall Trail to the city if you like; you will certainly have lots of views of the Harbor along the way.
Entering the city, you'll spot Vancouver Place further afield among the soaring ivory towers. Once you reach it, hang a right on Burrard Street for a taste of the coolest places in Vancouver.
First, we'll pass the Marine Building, one of the finest examples of Art Deco in the world, and then we'll arrive at the Fairmont Hotel, which is another opulent structure built in the French Chateau style. Nearby is the Vancouver Art Gallery and Christ Church Cathedral. Enter any of these if you're interested.
Moving on we head further east towards the neighborhoods of Chinatown and Gastown. We'll end our day at one of these neighborhoods.
Chinatown is obviously known for its Chinese food and nothing tops a day off better than some dim-sum. If you're craving something lively, head to one of the many Gastown pubs and take a gander at the Steam Clock while you're at it.
Day 2: The Southern Shores
It's day 2 of our Vancouver travel guide and today we're going to the beach!
Reminder: Vancouver beaches are not of the tropical variety and you should probably bring a jacket, which sounds counterintuitive, we know. The water around Vancouver is very, very cold – you've been warned.
Before hitting the beach, we're going to make a quick stop at Granville Island. This once-grimy industrial area is now one of the trendiest places in Vancouver and hosts a number of boutique shops. It's a pretty touristy area these days but Granville still has its merits (and plenty of bars for that matter).
Be on the lookout for the Granville Giants installation – this piece of street art was done by the world famous "Os Gemeos" brothers.
Onto the beach though! From Granville grab the ferry or hop on the bus to Kitsilano Beach nearby. This is one of the most popular beaches in Vancouver, a lot in part because of its heated public pool—you'd be crazy to actually get in the frigid Pacific Ocean.
It also hosts several museums like the Maritime Museum and the Vancouver Museum, which has an impressive collection of First Nation artifacts.
Further west are two more of Vancouver's prettiest beaches – Jericho and Spanish Banks. Both are very similar with fine sand, freezing water, and awesome views of the city. There is no public transport to these beaches though so you'll have to walk, ride, or hail a taxi to get to these beaches.
Our ultimate destination is University Hill, where we'll find the gorgeous Museum of Anthropology of UBC.
Designed by the visionary Arthur Erickson, the Anthropology Museum is one of the most beautiful places in Vancouver, crammed full of wonderful cultural relics. Take a tour of the museum and then step outside to catch the sunset.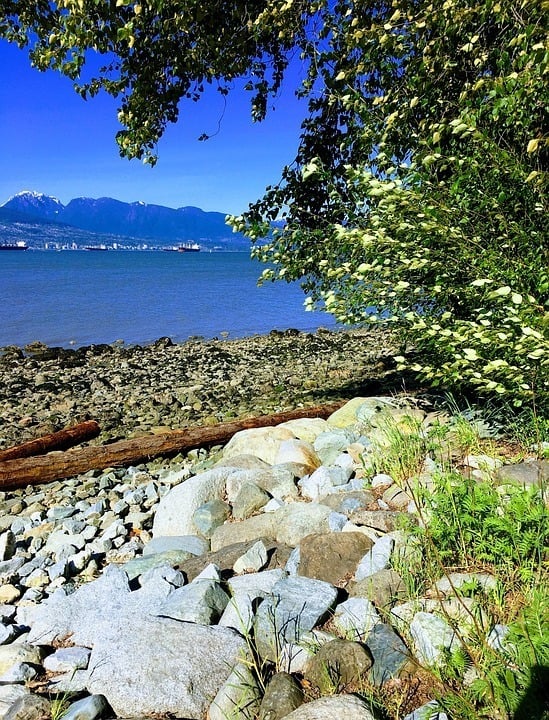 Day 3: The Northern Hills
We're heading to the hills today! The nature of Vancouver is the #1 reason to visit Vancouver in the first place and we're going to some of the best it.
On day 3 in Vancouver, we're making a day trip to the southern slopes of the Coastal Range just outside of the city. Here we'll find some of the best places to visit around Vancouver, like the Capilano Suspension Bridge, Lynn Canyon, and Grouse Mountain.
Bring your hiking shoes people; there's going to be a whole lot of walking. Though you can take a bus to every one of these locations, you may want to have your own car for the sake of convenience.
The Capilano Suspension Bridge is one of the most popular attractions in all of the Pacific Northwest and attracts hundreds of people each day. It is a very impressive structure that spans across the Capilano River.
Lynn Canyon is a more interactive experience as you'll get to walk in the woods more. There are lots of hidden brooks, waterfalls, and rock pools in this area, which make for great places to cool off in the summer. There's also a suspension bridge in Lynn Canyon but it's not as epic as Capilano.
Regardless of which you choose, it is mandatory to visit Grouse Mountain at the end of the day. This mountain offers some of the best views of the surrounding landscape and of Vancouver itself.
You can take a gondola to the top of the mountain or test yourself on the Grouse Grind. This famously steep trail is where Vancouverites come to test their fitness.
So end's our time in Vancouver. If you'd like more ideas about what to do in the city, then refer to our more in-depth guide on how to spend 3 days in Vancouver.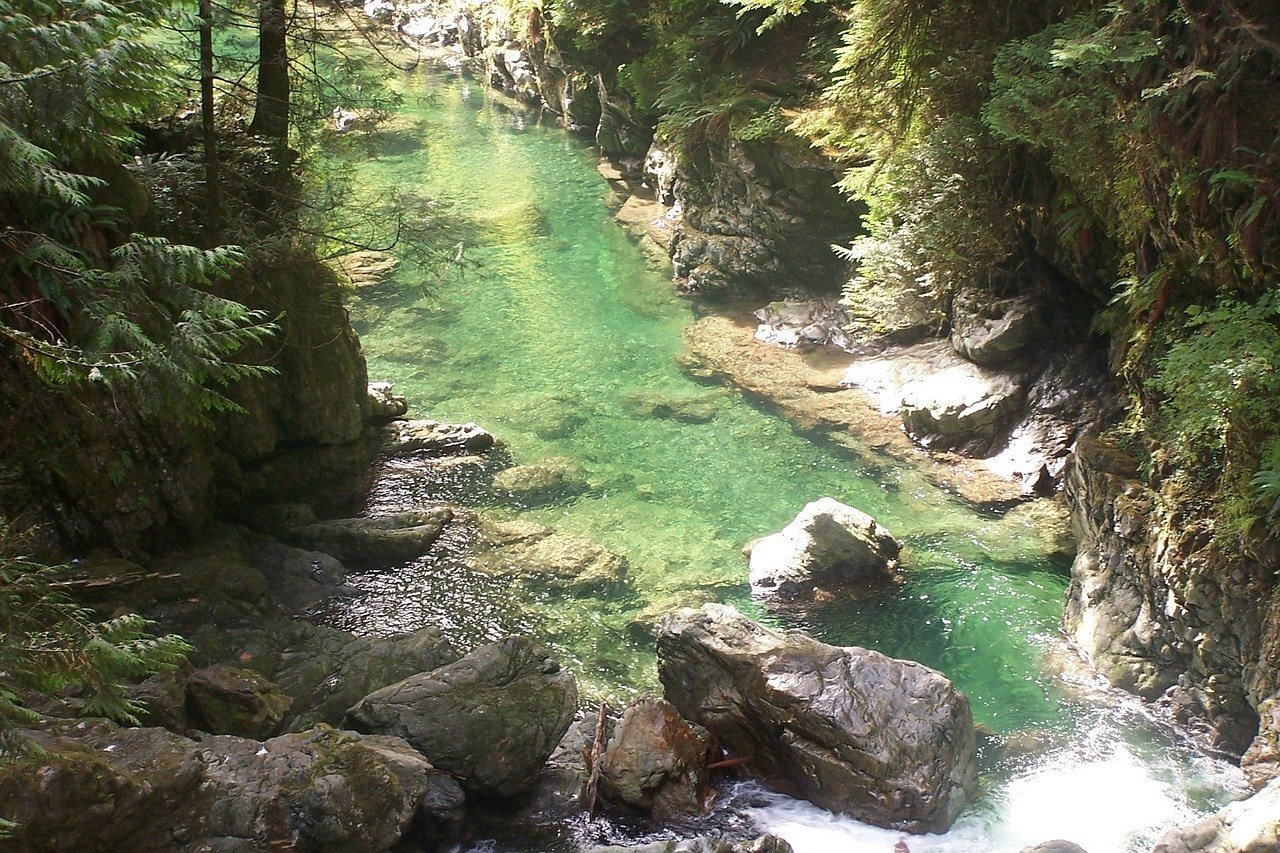 Best Time of Year to Visit Vancouver
There's something going on all the time in Vancouver. With year-round outdoor activities, a temperate climate, and a thriving cultural scene, you can visit Vancouver at any time of the year!
Vancouver is located on the Western coast of Canada, a part of the greater region called the Pacific Northwest. The Pacific Northwest or Cascadia is often written-off as an eternally grey place – where the sun never shines, the rain constantly falls, and people live in a depressing, purgatory-like state. While it can certainly be like this in the winter, a lot of the year it's not like this at all.
Summers in the Pacific Northwest are arguably the best summers in the world! Rain is sporadic, the temperatures are perfectly cool, and the days are very long.
To say that summers are the best time to visit Vancouver would certainly be a strong argument but there are, admittedly, downsides to this season.
Since most people visit in the summer, prices for hotels and rental cars, which are already expensive, are usually at their highest. On another note, wildfires are becoming increasingly common and devastating during the summer, so much so that you can pretty much expect closures in August.
Spring (April-May) and autumn (October-November) are some of the best times to visit Vancouver as well. The weather is still nice during these times and people are still enjoying themselves, either on the trails or in the city.
Though dreary at times, winters in Vancouver are actually pretty fun. There are a ton of things to do in Vancouver in the winter like skiing, sledding, and participating in the holiday spirit. Vancouver is also spared the frigid fate that the rest of Canada is subject to, and overall temperatures are very mild.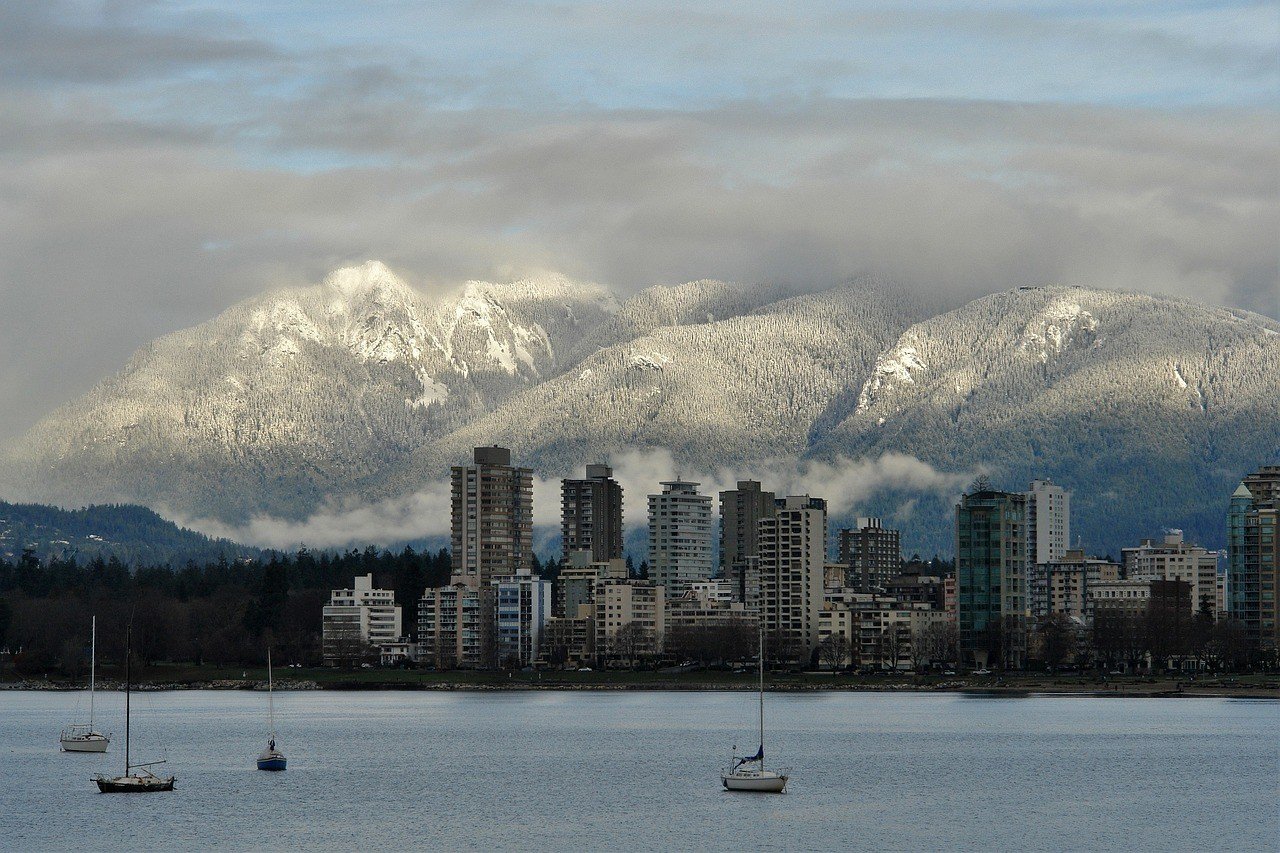 Getting in and out of Vancouver
Vancouver is a major city along the West Coast corridor, easily accessed from the other Cascadian regions of Oregon and Washington. Several buses and trains connect Vancouver with the other PNW cities of Portland and Seattle. If you're planning on backpacking the rest of Canada, you can take a (very) long bus journey eastward to Alberta and further into Ontario. Flying across the country would be easier.
Most people arrive in Vancouver by flying. Vancouver International Airport handles the grand majority of air traffic and receives the most amount of flights. This airport is located south of Vancouver and is connected to the city by train. Tickets cost $9.
Vancouver's other major airport is Abbotsford International; it mostly handles short-haul or domestic flights. It is located waaaayyyy to the east of Vancouver though and is a real journey to get to.
A lot of people combine a backpacking in Vancouver with a road trip from Washington or Oregon. You can enter British Columbia from Washington via several border checkpoints and there are three nearby to Vancouver.
Crossing any of the borders will require an interrogation from several customs officers and may require a search of your car. Make sure you don't have anything incriminating like open containers or American weed (it's not allowed in Canada because it's too good).
Getting to Vancouver by long distance bus is relatively easy. There are dozens of buses plying I-5 between Portland and Vancouver daily and many Portlandians and Seattlites end up visiting for the weekend because it so easy!
A ticket from Portland to Vancouver costs anywhere from $30-$50. BoltBus is probably the quickest bus company these days on the West Coast. Any other long distance bus will probably be through Greyhound.
Vancouver is also the terminus of several gorgeous train routes including the Canadian Rocky Mountaineer and Amtrak Cascades. Taking these is a great way to see the surrounding landscape but will be much more expensive.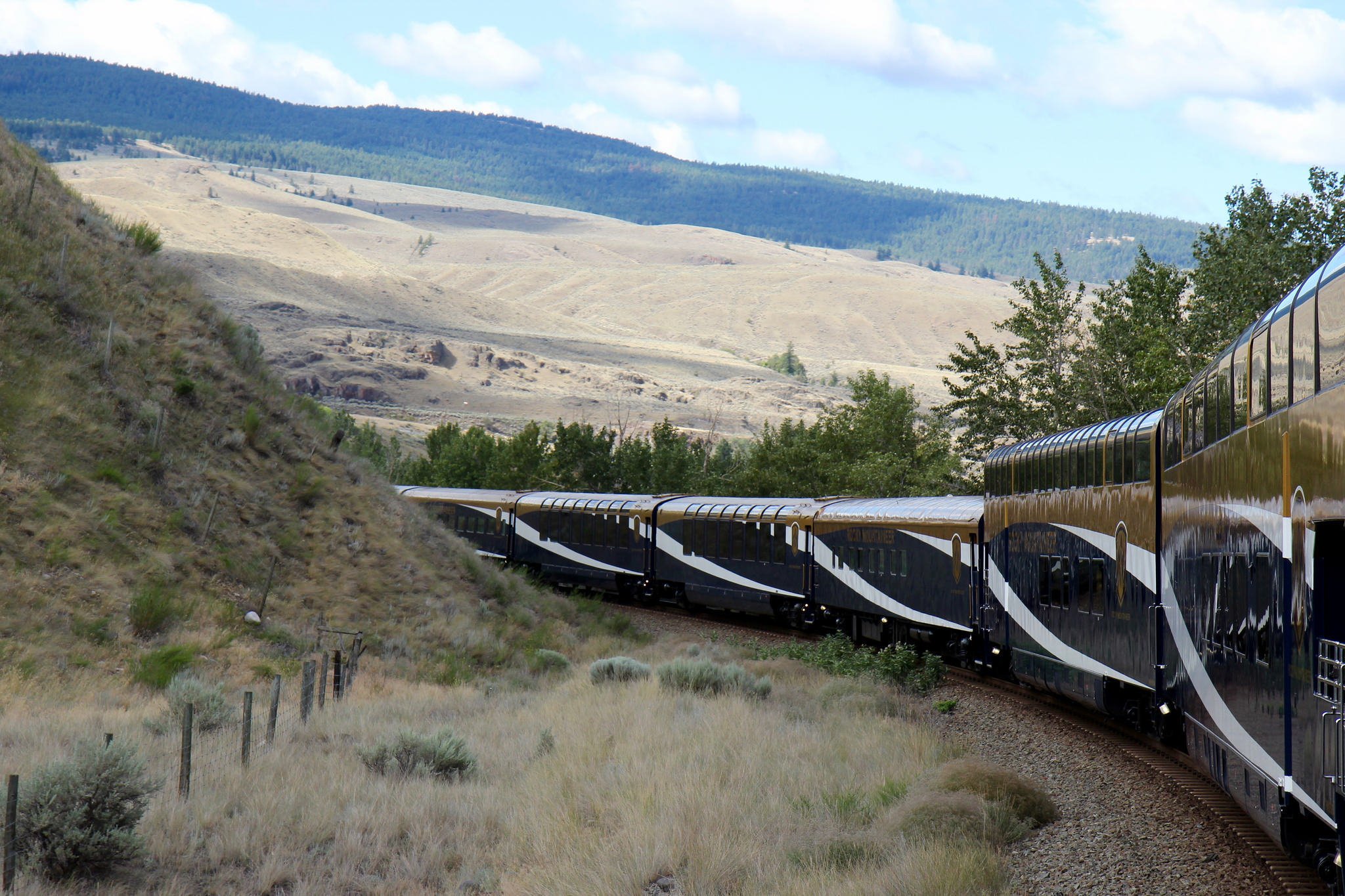 How to get around Vancouver
Given the clusterfuck that is public transportation in North America, Vancouver actually has a pretty efficient system. Excellent city planning and copious buses mean getting around is a fairly straightforward task.
Combined with a fleet of ferries, trains, and your own two feet, backpacking in Vancouver should be a piece of cake.
The most common form of public transport in Vancouver is the bus. Buses are ubiquitous and can get you just about anywhere in the urban core of the city.
Several buses connect Vancouver with its suburbs as well and even travel as far as Lions Bay or Coquitlam. This means you can even access several of the best hikes near Vancouver via the bus!
Trains and ferries fill in any gaps that the buses do not cover. Dozens of ferry services shuttle commuting Vancouverites and these work quite well.
You can catch a ferry across False Creek, Lonsdale Quay, and even to Bowen Island. There are limited trains in Vancouver, granted, and these are often used to connect the suburbs to the city.
Those using public transit can buy a single-zone ticket, valid 90 minutes, for $2.90. We highly recommend picking up a Compass Card though because they are convenient and will save you money since a discount is applied to individual rides. You will need to purchase the card for $6 but it can be returned and refunded when you depart.
Of course, you can navigate around Vancouver on your own. There are bikes lanes all over the city and lots of local businesses/mobile apps renting out bicycles. You can also use a Lime or Bird scooters strewn throughout the city.
Interestingly enough, carshare services like Uber and Lyft are actually banned in Vancouver. This means that you'll have to use a taxi if you need to get somewhere quick or use a carshare app like Car2Go.
Forget boring accommodation… book yourself an EPIC STAY!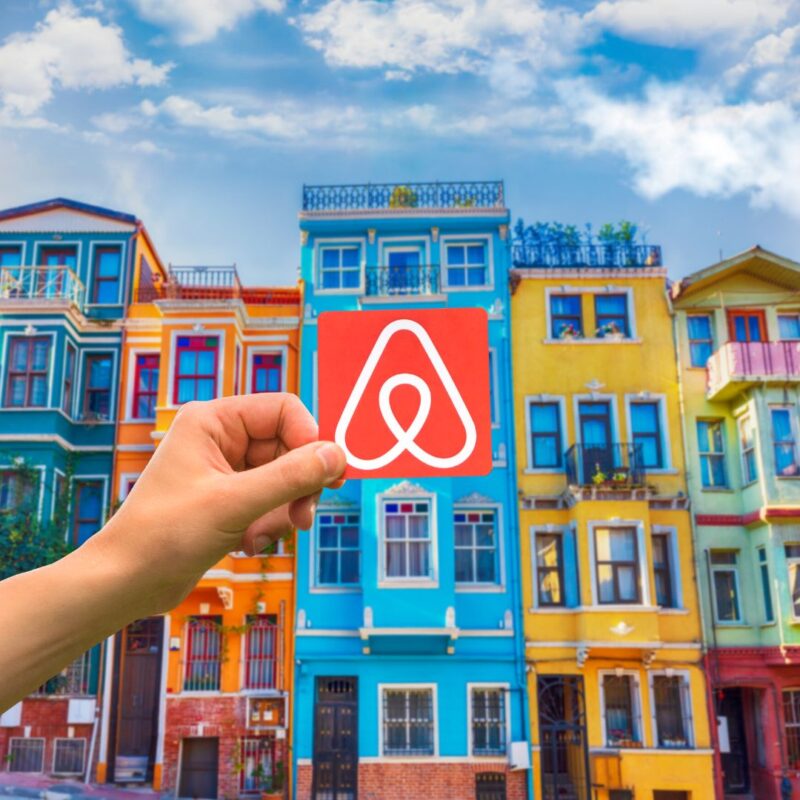 Why stay in a naff hotel when you can stay in a cosy, stylish local house instead? And for half the money too!
Stay somewhere EPIC and save your hard-earned dollars — from houses to barns to castles and caves, there is an Airbnb for every occasion!
Book an EPIC Stay
Safety in Vancouver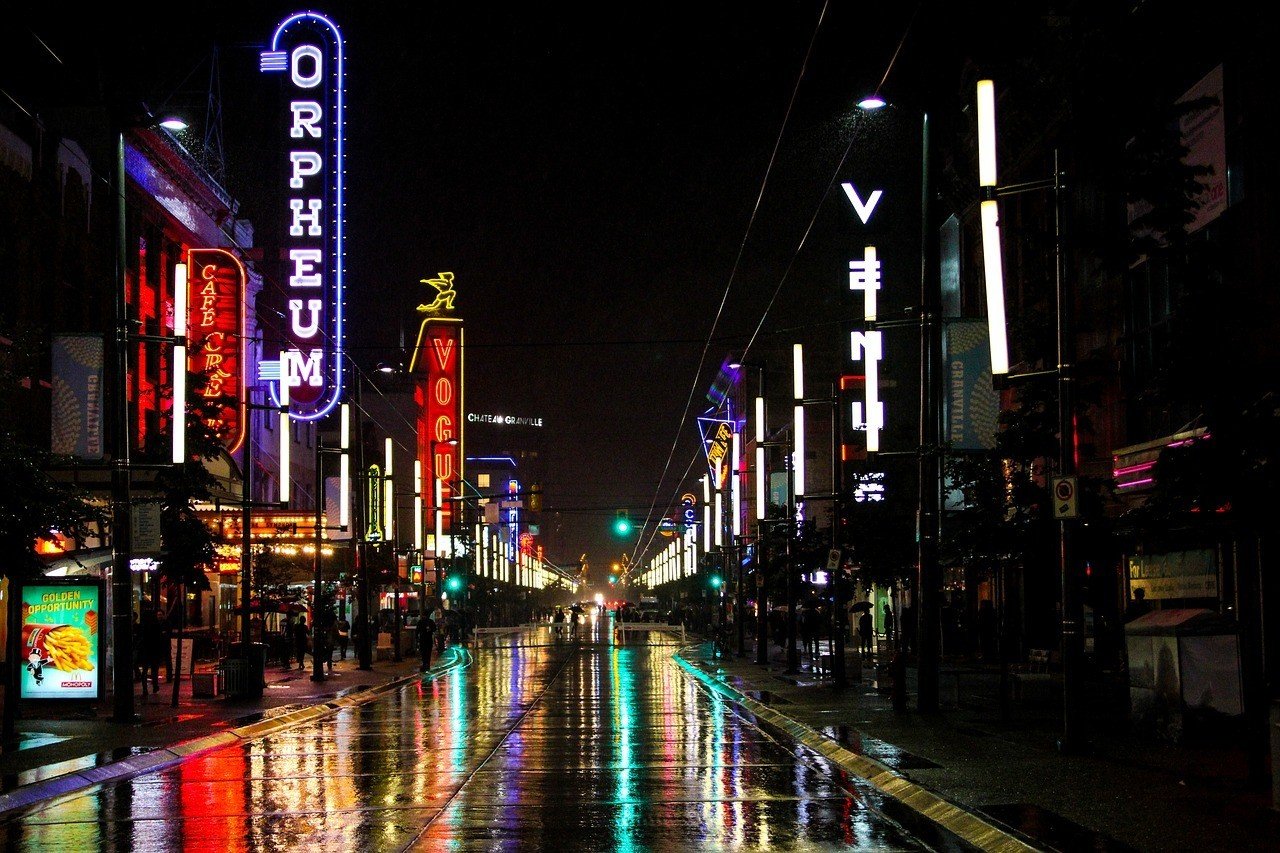 Does anything bad ever happen in Canada? Don't people just ride around on mooses, bathe in maple syrup all day, and just live charmed lives?
While all of these things may or may not be true (who knows what happens in the Canadian backwoods), Vancouver is a city like any other in the world and suffer from the same problems.
Crime still happens here and you will need to exercise the usual cautions when backpacking in Vancouver. Besides, there are no mooses in Vancouver.
Violent crimes i.e. murder and muggings are very rare in Vancouver and the likelihood of a traveler being killed or attacked is very unlikely. Petty crime is far more common. 
People are more often the victims of break-ins, carjackings, pickpockets, and other passive-aggressive criminal methods. As opposed to being accosted, more people are robbed when their back is turned and they don't realize what's going on.
Keep expensive items out of sight and never leave valuables unattended – this includes leaving shit in a car or on a coffee shop table. Consider using a money belt if you think it's necessary.
Vancouver has a sizeable vagrant population, which is a problem in the Pacific Northwest. There are a couple of violent bums out there and some verbally abusive ones as well but most are too strung out to hurt you.
If a homeless person is bothering you, just ignore them and move on. If you feel threatened, ask for help from someone or call the police.
Travel Insurance for Vancouver
Traveling without insurance would be risky so do consider getting good backpacker insurance sorted before you head off on an adventure.
I have been using World Nomads for some time now and made a few claims over the years. They're easy to use, professional and relatively affordable. They may also let you buy or extend a policy once you've started your trip and are already abroad which is super handy.
If there's one insurance company I trust, it's World Nomads.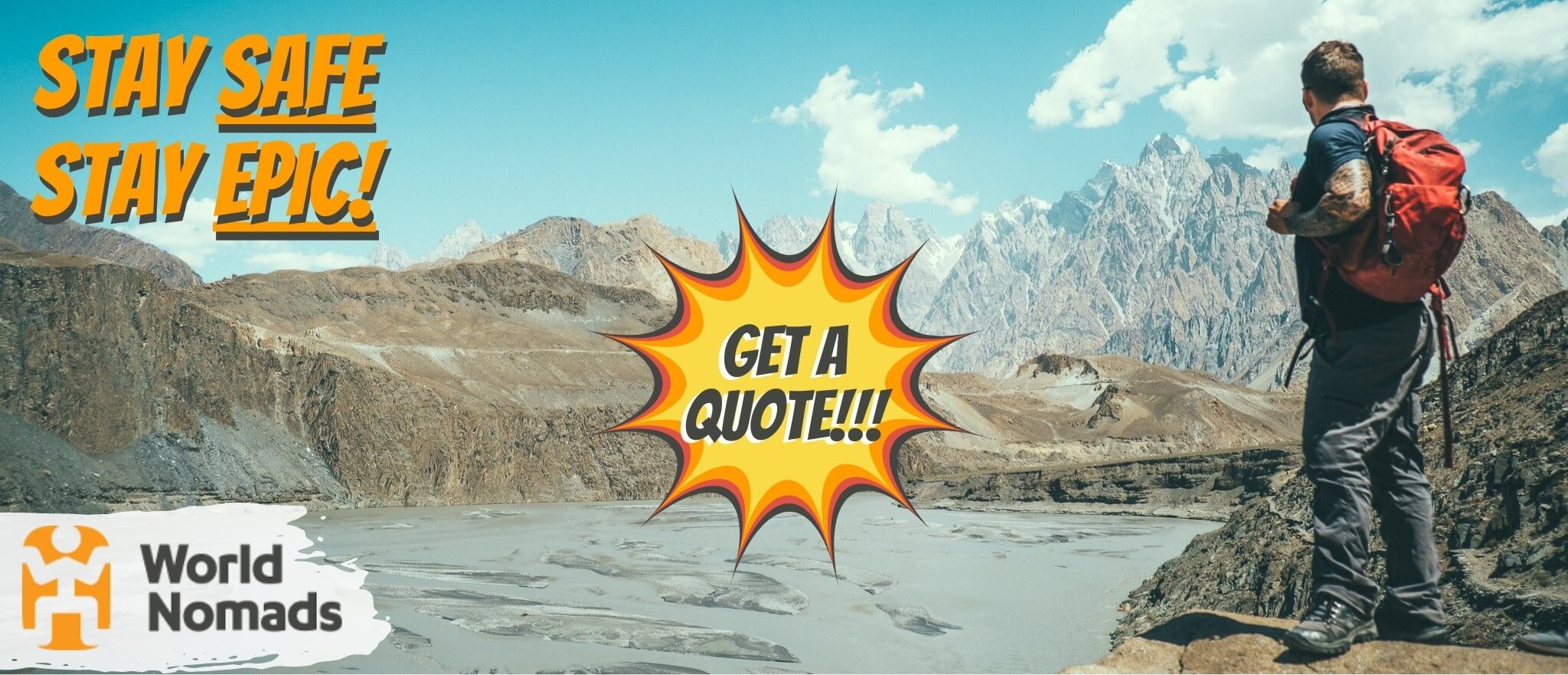 World Nomads' mission is to support and encourage travellers to explore their boundaries. They offer simple & flexible travel insurance, and safety advice to help you travel confidently.
They've been doing it since 2002 – protecting, connecting, and inspiring independent travellers just like you.
Get a quote below or read our in-depth review!
Vancouver Accommodation Travel Hacks
There are some really nice lodges in Vancouver and staying in one is an awesome experience. Vancouver is super expensive though and sometimes just plain unaffordable. In this case, it's probably time to resort to other means of accommodation.
Definitely have fun and stay in a hostel, apartment or lovely Vancouver Airbnb if you like. If you need to save money, try one of these:
Couchsurf! – Couchsurfing is the best way to save on cash when it comes to accommodation since most of the time you're crashing for free. Staying with a local host is also a great chance to experience a more authentic side of the city.
The problem is Couchsurfing is really popular (duh, it's free) and demand often outstrips supply. Hosts are picky as well so you'll need to impress them with an eye-catching message. Definitely try couchsurfing but be ready to be rejected.
Tap into your backpacker network – You never know when you have a friend in a foreign city! If you've traveled a lot, you may have met someone from Vancouver or know someone who knows someone.
Reach out to people! Ask to stay with people for a night or two in exchange for cooking dinner or a bottle of wine. If you don't know anyone in the city, ask your friends if they do – travelers understand the struggle and are usually more helpful than you think.
Camping – Urban camping is a growing trend in many cities. These campsites are comfortable, sociable, safe, and cheap. They are often located on the outskirts of town, which means they are quieter too. Research to see if Vancouver has any and be sure to bring your own tent too!
Eating and Drinking in Vancouver
Like much of the cosmopolitan West Coast, Vancouver benefits from a vast array of culinary styles and foreign restaurants. You can find just about anything in this city from anywhere in the world actually, and in many different establishments.
Chinese food is very, very good in Vancouver, which is due in part to the huge Chinese community. Chinese restaurants can be found throughout the city and are arguably the most ubiquitous type of eatery.
Dim-sum, in particular, is a very popular dish and a lot of people travel to Vancouver just to eat it.
It's no surprise that seafood is Vancouver's other claim to fame. Crab, Pacific halibut, and oysters are all common catches, but no fish is as popular as salmon. You'll see salmon featured in all kinds of dishes that you may have overlooked like salmon sandwiches, salmon chowders, and even salmon ice cream.
British Columbia doesn't really have its own culinary style, unfortunately. Chalk it up to the province's relative youth or to the reliance on immigrant cuisines but you'll be hard pressed to find any unique delicacies here, though Canadian favorites like Nanaimo bars, maple syrup, and bannock can still be found here.
There is a growing desire in Vancouver and the entire Pacific Northwest, for that matter, to eat more "traditional" foods.
Foraging is a very popular trend these days and more restaurants are opting to pick local ingredients themselves instead of buying from a wholesaler. On the other hand, these types of restaurants are usually really expensive (but worth it).
There's also a growing interest in Indigenous cooking, which is about as ethnic as it comes in British Columbia. Visit burgeoning restaurants like BigHeart Bannock Cafe and Mr. Bannock for a chance to sample some First Nation fusion flavors.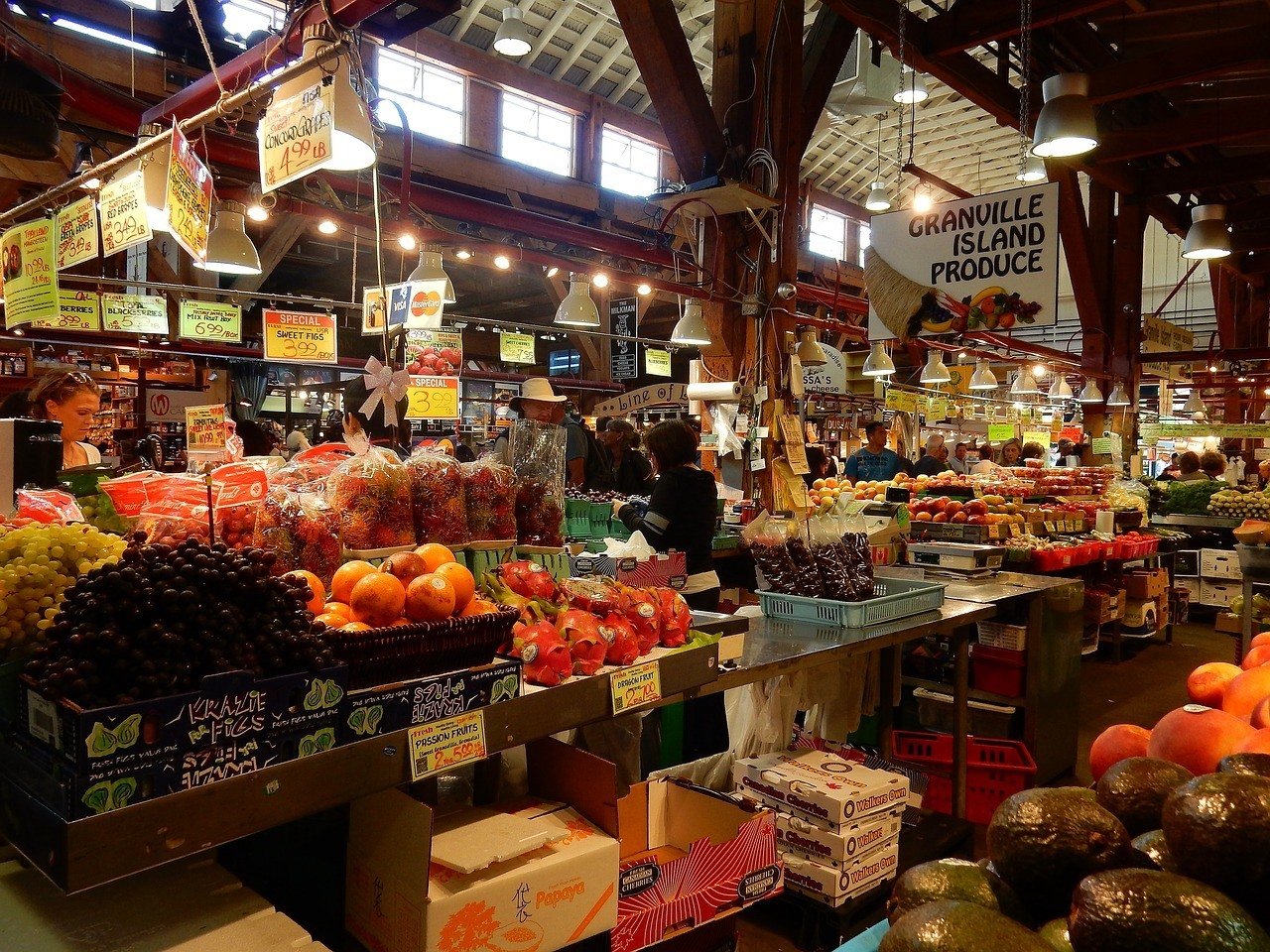 Nightlife in Vancouver
The evolution of Vancouver's nightlife mirrors much of the Pacific Northwest's. Gone are the dirty bars and hush-hush joints where you would pay a hidden sum for a hidden service; in are ritzy lounges and pseudo-speakeasies creating elegant drinks for hard-working Vancouverites.
Like Portland and Seattle, Vancouver has a somewhat seedy past. Prostitution was popular in this town and several well-known areas like Chinatown, Dupont Street, and Gastown all served as impromptu red light districts before the business was forced permanently underground.
These days, Vancouver is a relatively PG place – a product of increased development and gentrification. Old industrial buildings are now beer halls, former basements are now cocktail bars, and warehouses now host discos. Once gritty neighborhoods like Yaletown, Gastown, and Granville are now the hottest places in Vancouver to go party.
The center of the Vancouver's nightlife is the Entertainment District, which is a product of city planning. This area has the most things to do at night in Vancouver and offers everything from restaurants to clubs to breweries. It's touristy, but if you're backpacking in Vancouver and can't decide on where to go, then go here.
British Columbia is quickly becoming one of the best beer destinations in Canada! Vancouver has some excellent breweries itself – look for Parallel 49, 33 Acres, and Strange Fellows.
As of 2018, weed is now legal for recreational use in Canada! This means you can buy a bit of bud and not have to worry about getting busted by the cops. You only have to be over 19 years old and possess no more than 30 grams.
Note that weed is treated much like alcohol so don't smoke and drive unless you want to get smacked with a felony charge.
Head to one of Canada's festivals for an extra special addition to your trip.
Books to Read on Vancouver
Check out this Vancouver reading list to learn more about the city! Each novel takes place in and around Vancouver and does a good job of exploring the city.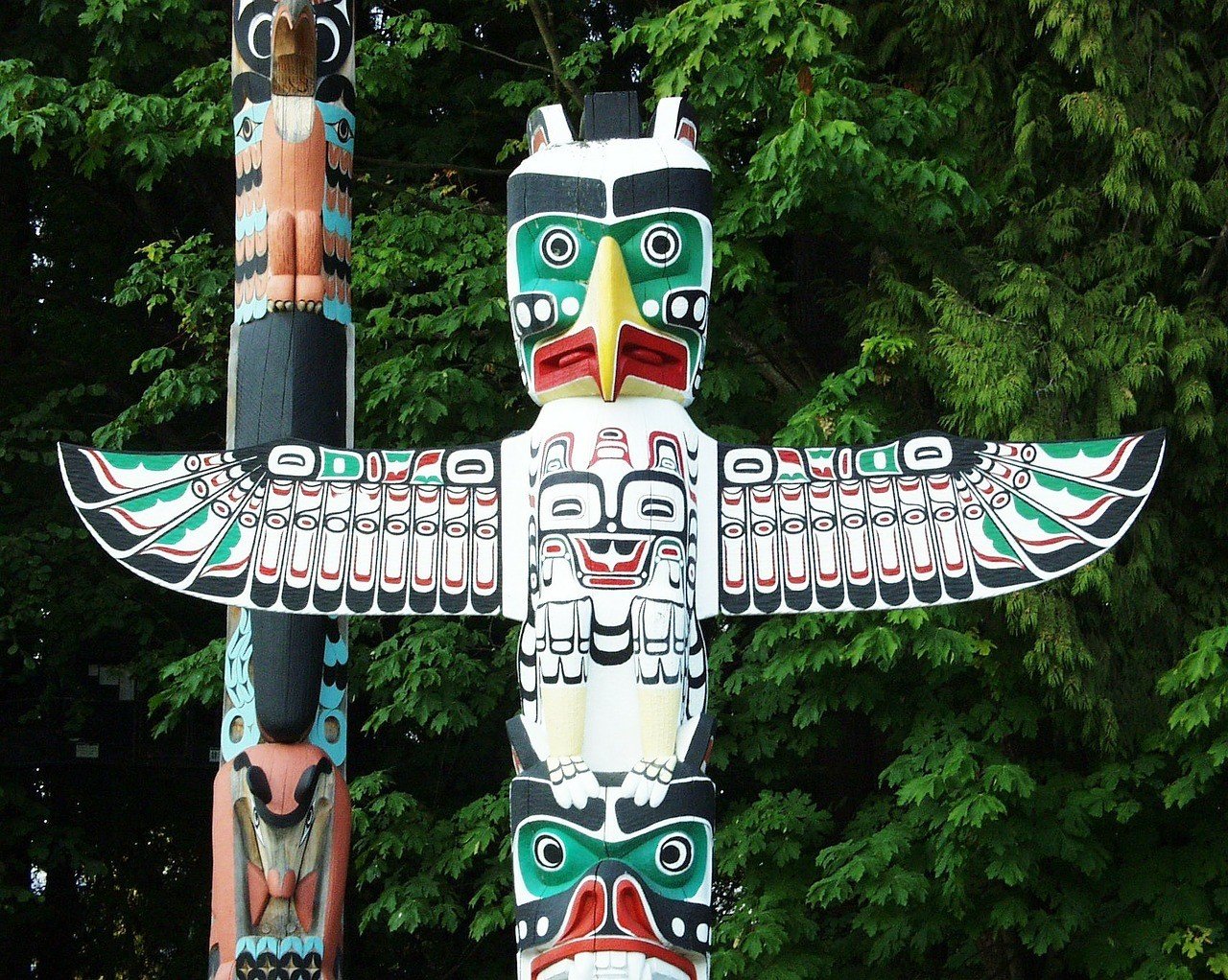 Make Money Online while Backpacking Vancouver
Backpacking in Vancouver long-term? Keen to make some cash when you are not exploring the city?
Teaching English online is a great way to earn a consistent income—from anywhere in the world with a good internet connection. Depending on your qualifications (or your motivation to obtain qualifications like a TEFL certificate) you can teach English remotely from your laptop, save some cash for your next adventure, and make a positive impact on the world by improving another person's language skills! It's a win-win! Check out this detailed article for everything you need to know to start teaching English online.
In addition to giving you the qualifications to teach English online, TEFL courses open up a huge range of opportunities and you can find teaching work all over the world. To find out more about TEFL courses and how you can teach English around the world, read my in-depth report on teaching English abroad.
Broke Backpacker readers get a 35% discount on TEFL courses with MyTEFL (simply enter the code BACKPKR), to find out more, please read my in-depth report on teaching English abroad.
Whether you are keen to teach English online or looking to take your teaching game a step further by finding a job teaching English in a foreign country, getting your TEFL certificate is absolutely a step in the right direction.
Being a Responsible Backpacker in Vancouver
Reduce your plastic footprint: Perhaps the best thing you can do for our planet is to make sure you do NOT add to the plastic problem all over the world. Don't buy one-use water bottles, the plastic ends up in landfill or in the ocean. Instead, pack a tough travel water bottle.
Go and watch A Plastic Ocean on Netflix – it'll change how you view the plastic problem in the world; you need to understand what we are up against. If you think it doesn't matter, get off my fucking site.
Don't pick up single use plastic bags, you're a backpacker – take your daypack if you need to go to the shop or run errands.
Bear in mind, that many animal products in countries you travel through will not be ethically farmed and won't be of the highest quality. I'm a carnivore but when I'm on the road, I only eat chicken. Mass-farming of cows etc leads to the rainforest being cut down – which is obviously a huge problem.
Need more guidance? – Check out our post on how to be a responsible backpacker.
Backpacking around Vancouver will bring you ample opportunities to participate in debauchery, and it is very important to have fun, let loose, and get a bit wild at times. Most trips I have been on across the world have included at least a few mornings where I wake up knowing I went too far.
But there are some things that will put you in the category of a straight up jackass if you do them. Being super loud and obnoxious in a tiny hostel at 3 AM is a classic rookie mistake.
Everyone in the hostel will hate you when you wake them up. Show your fellow travelers respect whilst backpacking in Vancouver and anywhere else for that matter!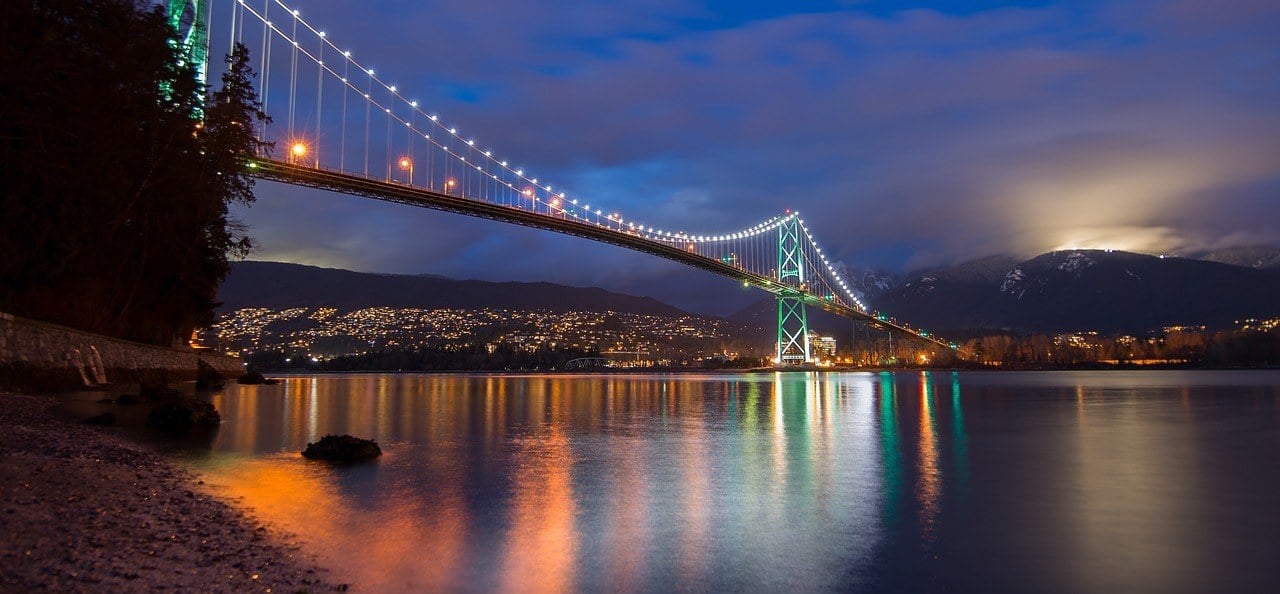 ---
Bye for now, but not forever!
If you want MORE top-tier Broke Backpacker content like this, then sign up for our weekly newsletter below to get the latest and greatest!
And for transparency's sake, please know that some of the links in our content are affiliate links. That means that if you book your accommodation, buy your gear, or sort your insurance through our link, we earn a small commission (at no extra cost to you). That said, we only link to the gear we trust and never recommend services we don't believe are up to scratch. Again, thank you!