Canada is a melting pot of multiculturalism and inclusivity, with a population of different cultures, races, and ethnic groups living peacefully together. It is also the second biggest country in the world, bypassing both China and Russia in size. What's more, Canada's geographical terrain is breathtaking, featuring majestic mountains, oceans, and lakes.
Together with its sheer size, Canada's diverse population, influenced by a mix of British, French, and American cultures, means you will find a wealth of incredible cultural, religious, and musical festivals in the country. As a matter of fact, Canada is home to some of the largest carnivals and celebrations dedicated to celebrating life and diversity.
From traditional winter celebrations to head-banging music festivals, it's no wonder hundreds of thousands of people visit each year for some of the best festivals in Canada.
Festivals in Canada
Alright, let's dive into some of Canada's most culturally exciting, belly-laughing, and entertaining events.
When: February
Where: Ottawa and Quebec
Often referred to as the 'festival of ice', Winterlude is a three-week-long festival that typically runs through February each year. Although celebrated across the country, the two largest events are undoubtedly held in the capital of Ottawa and the nearby city of Quebec.
As a festival dedicated to all things ice and snow, ice skating is one of the main events at the festival. The Rideau Canal Skateway becomes the world's largest skate rink, reaching just under five miles long, and alone is an experience worth making the trek for. In fact, the rink is a UNESCO world heritage site.
Over the three weeks, attendees can attend live music events, children's activities, and admire incredible art and sculptures molded out of ice. Surround yourself with giant ice sculptures and cheer along at one of the ice carving competitions. If you're traveling with children, Snowflake Kingdom is a massive snowy playground that could keep kids occupied for hours.
The American Express Snowball is another popular attraction at the festival and is a concert venue that hosts some of the most anticipated live acts and other entertainers. Perfect for families, couples, or solo adventurers, this festival in Canada is entirely free to attend.
Where to Stay:
Cozy up in this gorgeous refurbished apartment in Ottawa, featuring an indoor fireplace, two spacious bedrooms, and a terrace overlooking the city. If you're attending the Quebec event, this tiny home built from glass in the mountains is a winter wonderland dream come true.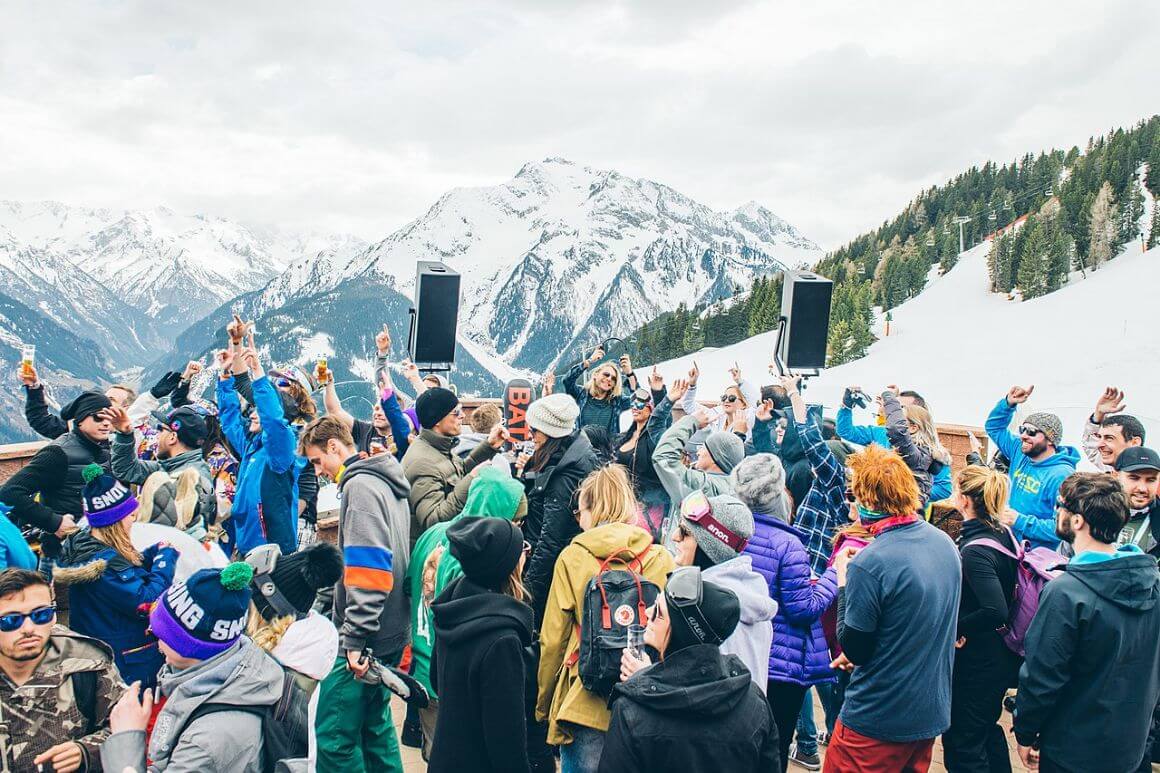 When: April
Where: Sun Peaks Ski Resort, BC
As the sun starts to rise earlier and set later, Snowbombing is one of Canada's most loved spring events. The festival takes place in the Sun Peaks Ski Resort in British Columbia, attracting a range of local and international attendees.
The event is based on the original festival of the same name held in the Austrian ski town of Mayrhofen, attracting some of the most famous electronic music acts from around the world.
The event features an eclectic variety of activities, from live music sets to sauna and steam room activities and alpine yoga sessions. This is no ordinary outdoor festival.
One of the most popular (and most unique) activities is chair-lift speed dating, which whisks you and a random partner into the air to the top of the mountain, giving you a few short minutes to get to know each other.
While you don't have to know how to ski or snowboard to attend the event, most attendees do. Although there are tons of parties and club events that can only be accessed via chair lift or skiing, there is enough to do at the base of the mountain to keep everyone entertained at this festival in Canada.
From the opening party held in the streets of the resort, to the famous and exclusive Forest Stage, to an underground parking garage turned club, there are plenty of options when it comes to music at Snowbombing.
Where to Stay:
Instead of an overpriced resort hotel, why not rent a self-catering apartment in the Sun Peaks Resort for more space and better amenities? This gorgeous studio is right in the village and features an indoor fireplace and ski-in/ski-out access, perfect for this snow-based festival.
Pride events have recently made a bang across most big cities in the world, the iconic Amsterdam Pride and San Francisco's Pride being a couple of the most well-known.
Not to be underestimated, Toronto Pride is one of the most exciting pride events in the Americas and one of the largest organized gay pride events in the world. If you aren't familiar with the concept, Pride festivals are a celebration of the freedom of diversity of the LGBTQ+ community, so it makes sense that one of the most liberal countries in the world hosts a massive bash for the occasion.
The festival features several stages and clubs hosting live musical performances and dances; however, the main event is the pride parade. During the parade, participants donning their most elaborate outfits parade the streets on decorative floats. Think feathers, glitter, and sequins!
The Canadian festival has been running since 1981; however, at this early stage, the event was more of a protest against the now infamous bathhouse raids in Canada. Today, it's a celebration of love and diversity and is an open and free event for all to attend.
The event is sponsored by generous supporters and is always grateful to accept helpful donations or volunteering services.
Where to Stay:
Take your festival experience up a notch and spend some time in this luxurious two-bedroom apartment in the heart of the city. Located in the Entertainment District, with almost panoramic views of the CN tower and the city of Toronto, you'll be right in the heat of the action.

Do You Want to Travel FOREVER??
Pop your email in below to get a FREE copy of 'How to Travel the World on $10 a Day!'.
When: June / July
Where: Montreal
Let's be honest: who doesn't love a good fireworks show? Well, if you're a fan of these sparkling sky decorations, the Montreal Fireworks Festival is the world's largest and most prestigious fireworks display.
An estimated three million spectators watch the show each year, which happens just after sunset in mid-summer. Since 1985, around eight or nine pyrotechnics companies from different countries have been chosen to present a 30-minute-long show featuring fireworks and choreographed music.
The chosen companies and their respective nationalities compete for gold, silver, and bronze trophies, which the festival refers to as Jupiters. Over the course of the event, over 6000 fireworks are released into the night sky, creating an otherworldly show for spectators on the ground, and transforming the skies of Montreal into a dreamscape.
As far as fireworks go, it doesn't get brighter, sparklier, or louder than this, making this Canadian festival one of the city's major summer highlights.
The fireworks are launched from the Six Flags Amusement Park in La Ronde, across the Lawrence River from the Old Port of Montreal. The best place to watch the action is from the grandstands at La Ronde, for which you will need a ticket.
Where to Stay:
Le Petit Hotel Montreal is a three-star boutique hotel just a block from the Notre Dame Basilica. The hotel features modern interiors, a European-inspired cafe, and 24-hour reception, and is a popular choice in the city of Montreal.
If there's one festival on this list that every Canadian should be familiar with, it's Canada Day. It's a festival fueled by proud patriotism and love for the country and is celebrated similarly to how the United States celebrates the Fourth of July.
The official Canada Day is celebrated just three days earlier, on the First of July, the day that marks Canada's birth as a country. However, the festival runs over the closest weekend to this date, featuring three days' worth of fun activities, festivities, free concerts, and tasty local food.
Just about every street will be decorated with red and white, with a few maple leaves to seal the deal. Locals wear national colors and take to the streets to celebrate the foundation of their country.
During the Canadian festival, a copious amount of locally brewed beer is consumed by locals, who watch as fireworks are exploded, and musicians take to the stages on the streets.
Although celebrated from coast to coast, one of the most exciting and well-known celebrations happens in the capital of Ottawa, where Canadian heritage is celebrated in the most traditional way possible. However, wherever you are in the country on this day, you're bound to be shown a great time by the locals.
Where to Stay:
Spend your Canada Day vacation in style at this gorgeous modern home in the heart of Ottawa. The open-concept house is designed with superior interiors and amenities and is overflowing with natural light. With three spacious bedrooms, it's perfect for a family or a group of friends.
When: July
Where: Vancouver
While the Montreal Fireworks Festival (previously mentioned) takes the cake for the biggest fireworks competition in the world, the Celebration of Light hosted in the city of Vancouver every summer comes in a close second.
However, this event isn't only dedicated to blasting fireworks into the night sky. It includes a massive free concert and three full days of live music, food vendors, and child-friendly activities.
The Celebration of Light is one of the city's signature summer events, lighting up the sky over English Bay over three consecutive nights towards the end of July. Like the sister event in Montreal, this festival in Canada also includes a fireworks competition.
During the contest, three countries compete to 'wow' the city crowds with a spectacular display of fireworks and music, which are launched from a floating barge in the bay.
Along with the lights and fireworks, the event kicks off each evening with a free music festival at Sunset Beach, known as SHOREFEST. SHOREFEST is Vancouver's largest free community concert, hosting live performers from the early afternoon to get the crowds amped up for the main event.
While you can see the fireworks from multiple viewpoints across the city, the best views are from the English Bay Grandstand, which requires a ticket to enter.
Where to Stay:
Located in West End, The Sutton Place Hotel Vancouver is a five-star property that offers a gourmet restaurant and trendy rooms. Best of all, it's just a short walk from the center of downtown Vancouver, which is ideally located for exploring the exciting light show festivities.
Forget boring accommodation… book yourself an EPIC STAY!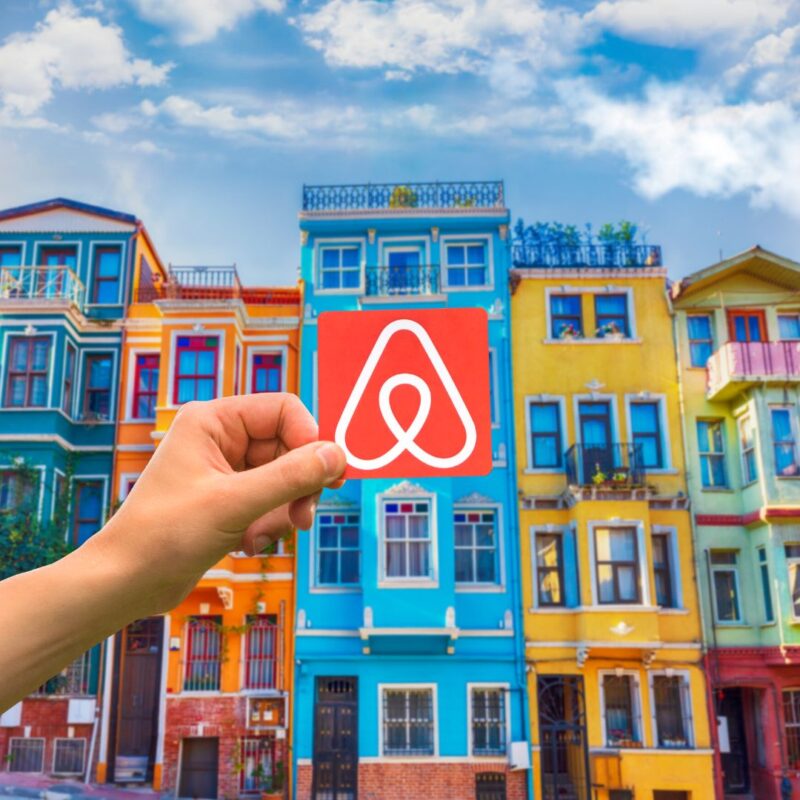 Why stay in a naff hotel when you can stay in a cosy, stylish local house instead? And for half the money too!
Stay somewhere EPIC and save your hard-earned dollars — from houses to barns to castles and caves, there is an Airbnb for every occasion!
Book an EPIC Stay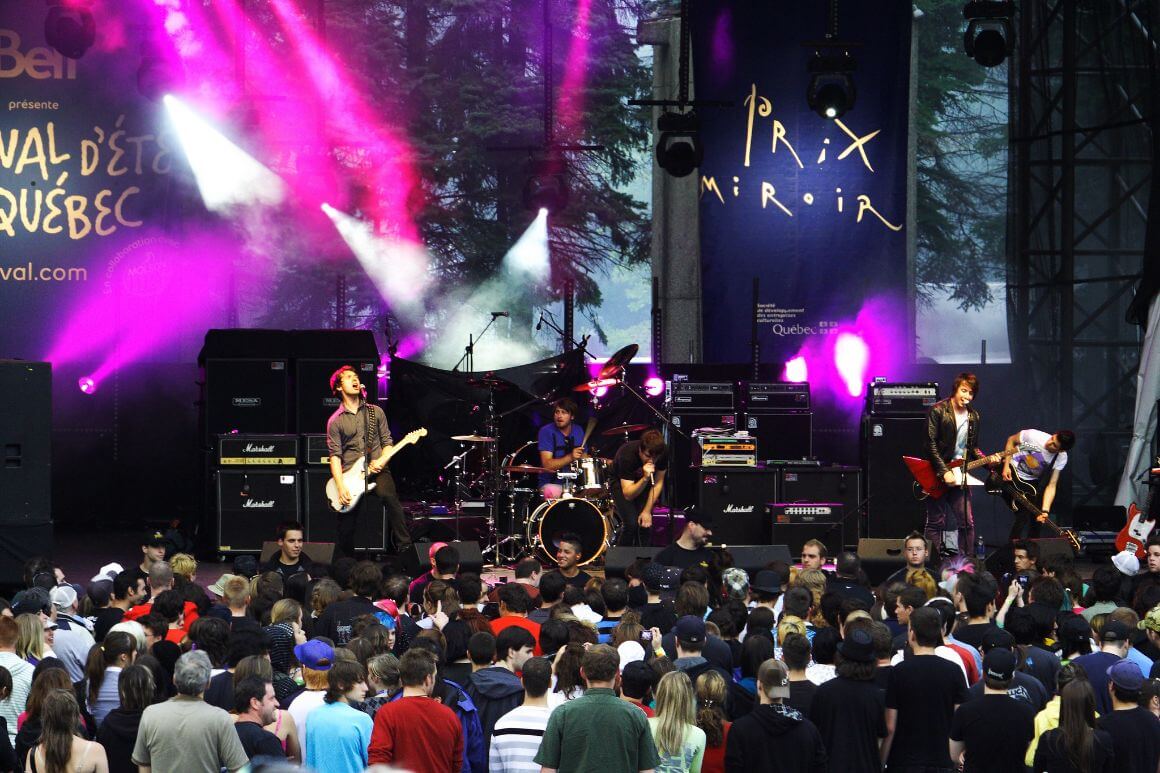 Locally called FEQ after its French name, Quebec City Summer Festival is one of the longest-running music festivals in the country. Hosted annually since 1968, it's more than just a music festival.
The event runs over eleven consecutive days and has recently (since 2008) become popular with an international crowd, establishing itself as a significant player in the global music festival scene.
Over the course of the eleven days, electronic, punk, hip-hop, rock, folk, and pop artists from across the world flock to the city to perform across dozens of unique stages and venues.
With such a diverse genre offering, the festival brings together music fans from all backgrounds to celebrate all things music in a spectacular setting.
Depending on what events you purchase tickets for, passes for this Canadian festival cost between $60 and $80. Each year, the festival grows in size and performance quality, with over 130 thousand attendees buying passes for the most recent event.
Other than the staged performances, there are street performances and acts spread out across the city, making it possible to attend an event without spending a penny. All in all, around 300 concerts are held across Quebec over the eleven days.
Where to Stay:
Right in the heart of the city, this magical loft is just as gorgeous during the summertime as it is in winter. It is designed with calming neutral tones and tons of natural light and has space for four guests to sleep comfortably.
When: July
Where: Salmo River Ranch, Nelson, BC
As far as music festivals go, Shambhala Music Festival is known as Canada's premiere electronic festival and a bucket list event for fans of underground, deep electronic music. The festival features six stages, each with a unique theme, atmosphere, and production.
From up-and-coming homegrown Canadian artists to the best of the best international sensations, this festival holds space for all types of artists in the electronic dance music genre. Shambhala has been running for over 24 years and takes place over a three-day weekend in July when the sun shines down on British Columbia.
Set against a river and mountain backdrop at the Salmo River Ranch, festival attendees can enjoy dips in the cool river and endless memories breaking it down at the various stages.
Tickets for this Canadian festival cost $525 per person, granting access to the festival site from Friday until Monday. An event pass includes free tented camping and parking. You'll have to purchase a vehicle pass if you'd like to set up an RV, trailer, or camper vehicle.
If camping isn't for you, ShambhaLodging is a good option for more comfort on the festival site. There are three different Lodging options available, varying in luxury and location. A riverside yurt, for example, would cost you a whooping $3000 for the weekend, not including your festival ticket.
Where to Stay:
Instead of camping at the festival, upgrade your experience and rent out this gorgeous house overlooking the mountains in Nelson. The terrace, featuring incredible views, outdoor seating, and a hot tub, is the perfect place to enjoy some drinks before the festival or recharge after a night on the dance floor.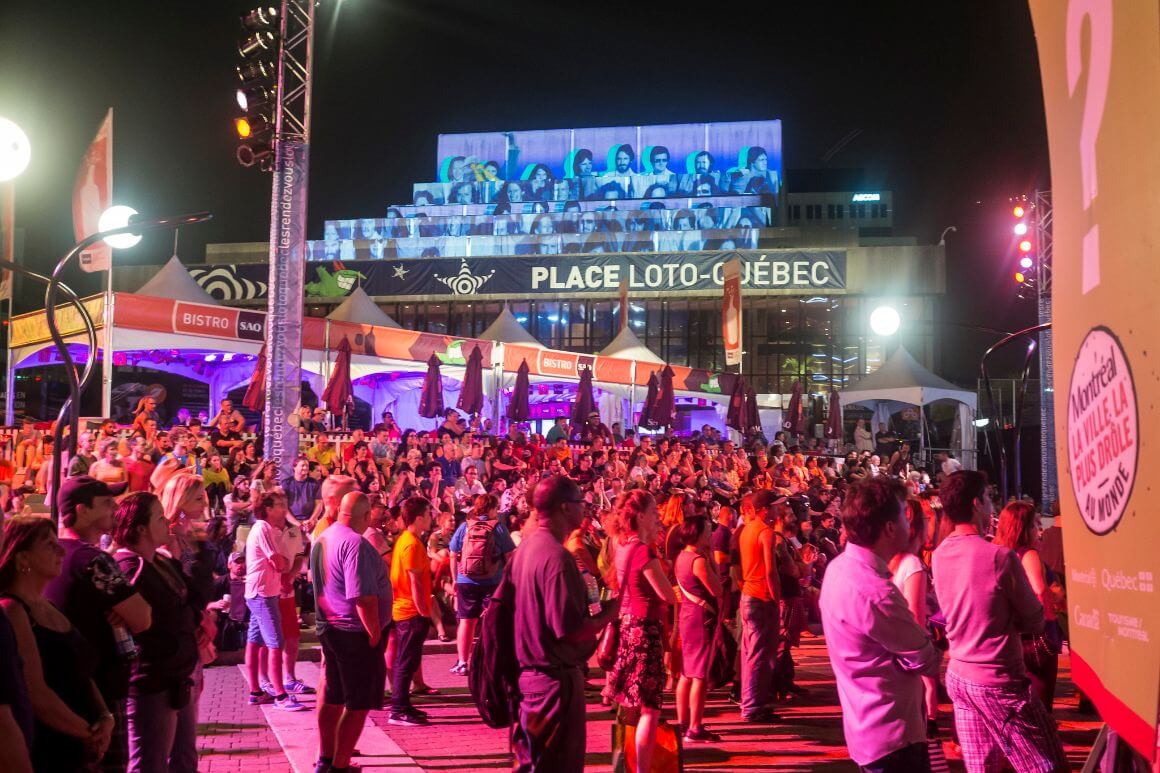 When: July
Where: Montreal
One of Canada's most popular festivals is also one of the most unique on this list. Just For Laughs is a comedy festival dedicated to laughter and happiness, giving local and international comedians and theatre groups a chance to make Montreal laugh hysterically.
In fact, this Canadian festival is the largest comedy festival in the world, hosted over the course of about twenty days. The annual event includes gala evenings, street art performances, theatrical shows, and classic brick-wall comedy shows.
Participants perform and compete with each other throughout the Canadian festival, which has been creating belly-aching laughter since 1983. Every year the event draws more and more fans and attendees and has featured some of the world's most iconic and famous comedians. In fact, many of them, like Rowan Atkinson's world-famous Mr. Bean character, was first introduced to these crowds back in 1989.
Recent years have seen performers like Jimmy Carr, Kevin Hart, and Katherine Ryan take the stage. Following in their footsteps are over two million tourists, who flock to the city to get a good dose of laughter.
Where to Stay:
Save your cash for dining out and enjoying what Montreal has to offer, and spend a few nights in the affordable yet highly acclaimed M Montreal Hostel.
The hostel has a huge rooftop deck with hot tubs, swimming pools, and a bar and is surrounded by popular neighborhoods like Old Montreal, the Latin Quarter, and The Festival District.
Is This the Best Daypack EVER???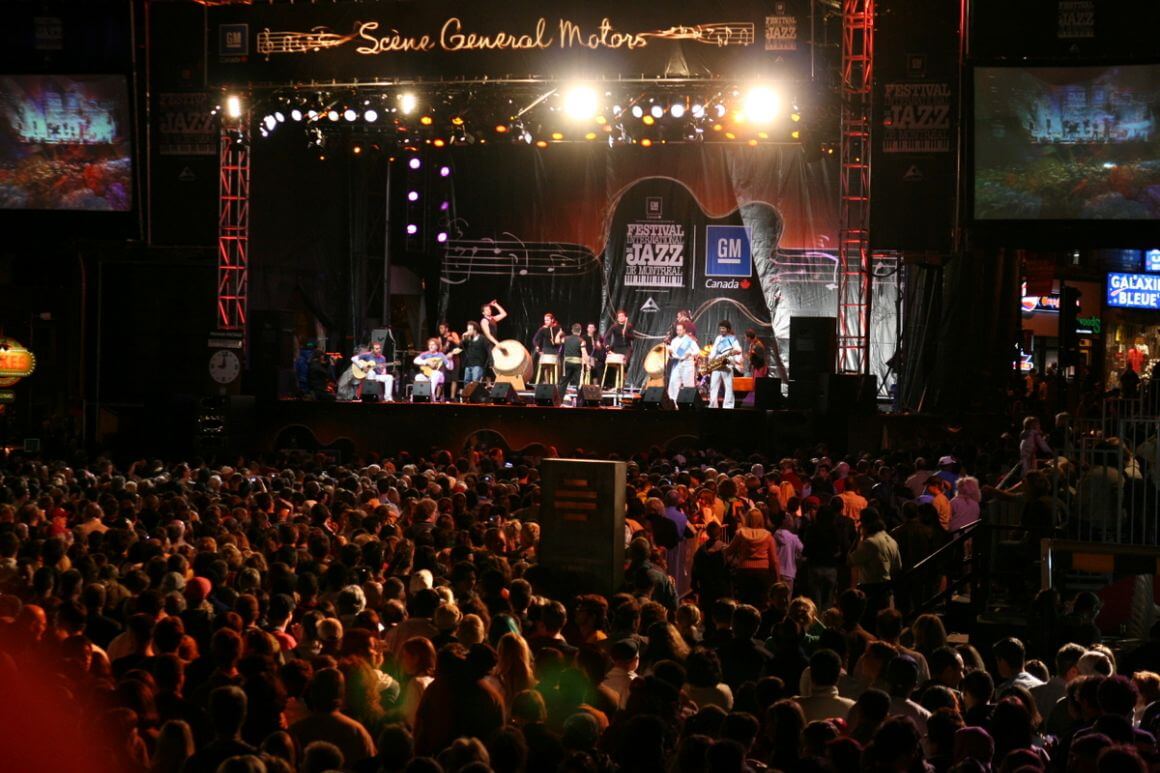 When: June / July
Where: Montreal
Montreal Jazz Festival is one of the most vibrant events in Canada and even ranks as the biggest jazz festival in the world. Held over ten days during the peak of summer, the musical fiesta stretches over twenty stages across the dynamic city.
Different jazz performers, from rising local stars to the most well-known international performers, take to the stages to perform free and paid concerts for locals and tourists in the city.
The entire city buzzes with life during the ten-day festival in Canada, which hosts around 500 concerts, a large portion of which are entirely free to attend.
Approximately 2,000 of the world's biggest names in Jazz from over twenty countries fly in for the event, performing their favorite tunes for over two million fans. Among others, musicians like Norah Jones and Aretha Franklin have blessed Montreal with their incredible musical talent.
Some indoor concert venues require purchasing tickets in advance, while others are performed out in public spaces like parks or street squares.
Where to Stay:
For a unique accommodation experience, rent this boutique penthouse loft in Old Montreal. The loft is located in an industrial manufacturing facility built in the 1860s and features exposed red brick walls with trendy refurbished interiors.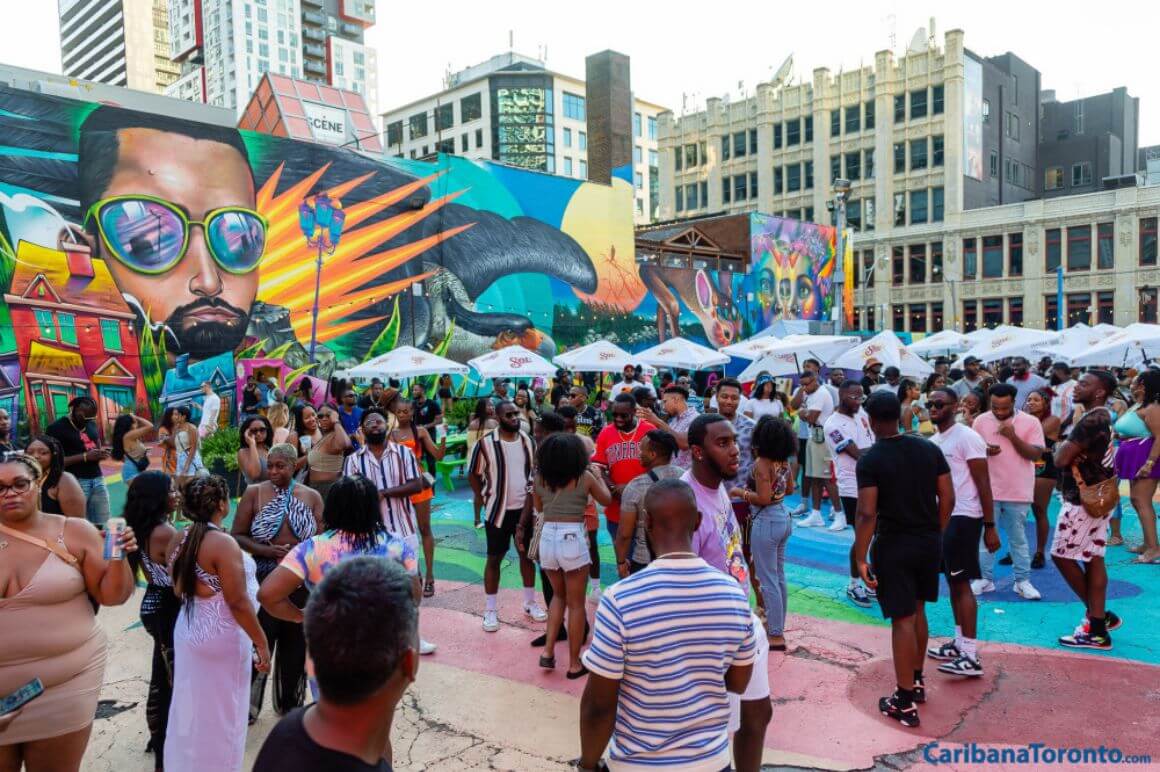 When: August
Where: Toronto
Known as North America's largest street festival, Caribana Toronto is a Caribbean Carnival event that attracts over 1.3 million visitors to the Canadian city each August. It's so big that it brings the most revenue of any festival into the country.
The festival was first celebrated by Canada's Caribbean population in 1967, who wanted to bring a taste of the vibrant islands into the northern country. The festival celebrates Afro-Caribbean heritage and diversity and is embraced by the multicultural Canadian government.
Today, locals and tourists from different backgrounds and diverse cultures come together to partake in and spectate this incredible spectacle of an event. The festival in Canada follows a typical carnival format, featuring street parades, dancing, and masquerade costumes traditionally worn at festivals in Jamaica, Barbados, and Cuba.
The event runs for multiple weeks towards the end of summer in August, culminating with a massive Grande Parade. The date of the event coincides with Emancipation Day for the US and Caribbean people, which started in 1800.
Aside from the Grande Parade, which is the most impressive and widely attended event, Caribana includes nightlife events and family-friendly events.
Where to Stay:
This penthouse with fabulous views, just a short stroll from Yonge-Dundas Square, boasts some of the most incredible city views in all of Toronto. It has three bedrooms, includes access to a fitness center, and is just a five-minute walk to the College and Wellesley Subway Station.
Final Thoughts
And just like that, we've reached the end of our list of the best festivals in Canada. Most of the festivals in this cold northern country take place during the summer months, especially when it comes to music festivals and parades.
However, with long winters and incredible ski resorts, there are also a bunch of exciting winters and Christmas-related festivals that happen during the colder months. Whenever you visit, and wherever you choose to go in the vast country of Canada, your trip is bound to line up nicely with one of the top festivals in the country.
It's hard to pick one favorite, but I would attend the Snowbombing event every year if I could. Set in the heart of a local ski resort when the snow starts to melt, it's the perfect event to pair with a spring skiing adventure.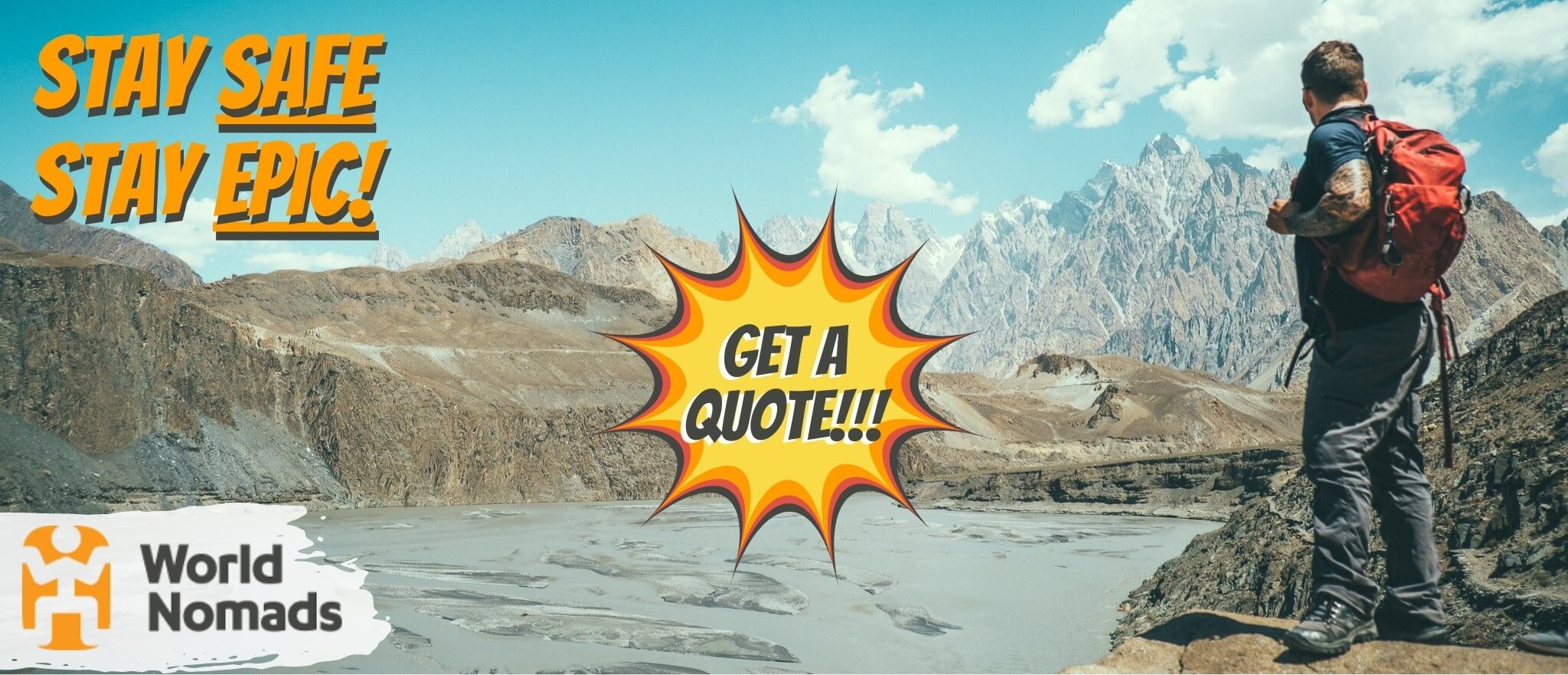 World Nomads' mission is to support and encourage travellers to explore their boundaries. They offer simple & flexible travel insurance, and safety advice to help you travel confidently.
They've been doing it since 2002 – protecting, connecting, and inspiring independent travellers just like you.
Get a quote below or read our in-depth review!
World Nomads provides travel insurance for travelers in over 100 countries. As an affiliate, we receive a fee when you get a quote from World Nomads using this link. We do not represent World Nomads. This is information only and not a recommendation to buy travel insurance.
---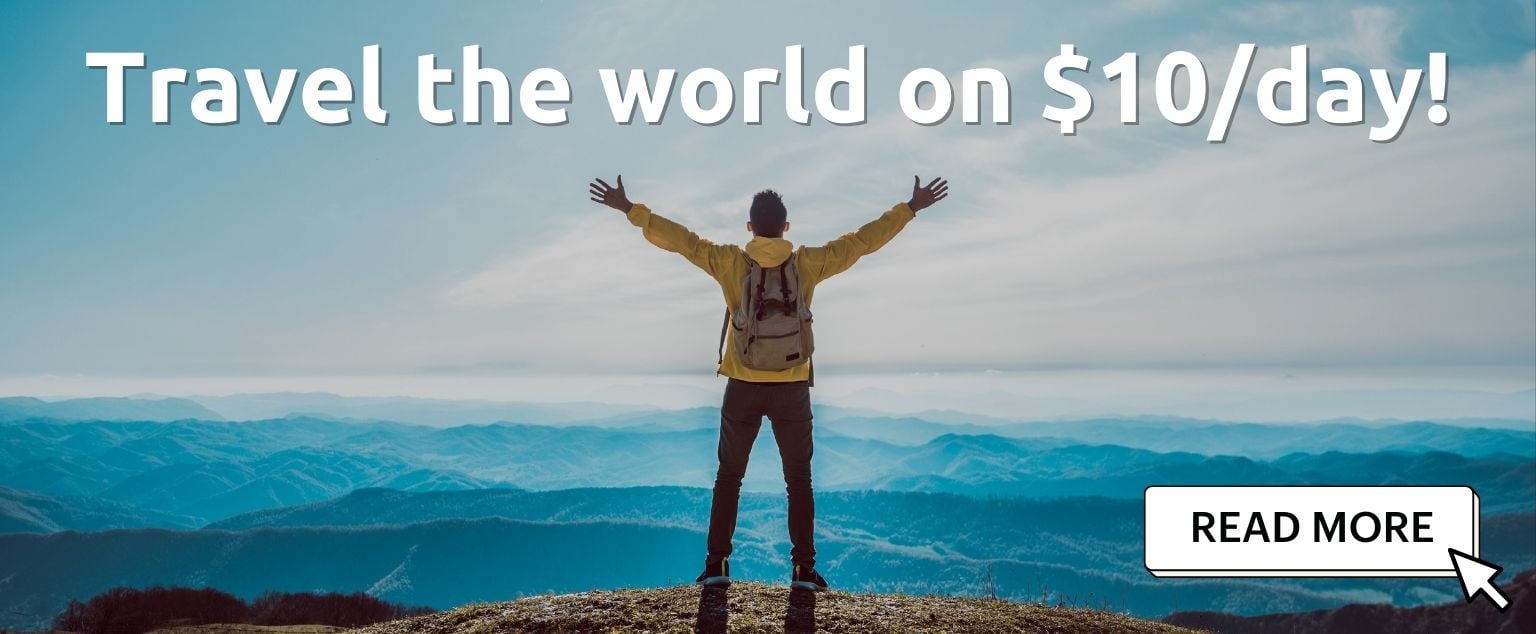 And for transparency's sake, please know that some of the links in our content are affiliate links. That means that if you book your accommodation, buy your gear, or sort your insurance through our link, we earn a small commission (at no extra cost to you). That said, we only link to the gear we trust and never recommend services we don't believe are up to scratch. Again, thank you!