Vancouver is a vibrant west coast seaport city in Canada's British Columbia (BC).  It sits right between the oceans and the mountains, making it an outdoor enthusiast's playground! Vancouver is among Canada's most ethnically diverse cities, which is showcased brilliantly in its cultural attractions and mouth-watering cuisine.
Yep, Vancouver is a great city to take a weekend vacation; it's full of culture, history, and very friendly locals. There is an endless list of attractions to enjoy on a trip to Vancouver, with an activity to suit every age group and interest!
We've come up with a weekend itinerary so you can make the most of your time in this charming Canadian city. That said, it doesn't have to be the weekend to take advantage of this Vancouver travel guide, we've packed it full of activities you can enjoy any day of the week!
So let's get started, here are the best things to do when you're spending a weekend in Vancouver!

Unlock Our GREATEST Travel Secrets!
Sign up for our newsletter and get the best travel tips delivered right to your inbox.
Insider Tips for an AMAZING Weekend in Vancouver
A weekend in Vancouver will be enough time to see the highlights and get a taste of this fantastic Canadian city. Check out our top tips to get the most out of your weekend in Vancouver, BC!
Insider Tips for an AMAZING Weekend in Vancouver
Know Where to Stay in Vancouver
The city of Vancouver is actually made up of various mini-districts that fit seamlessly together, each having its own unique flair and feel to it. The city fits neatly into a condensed urban area between mountains, rivers, and the ocean.
This means that no matter where you stay in Vancouver, it won't take you long to get anywhere. But, you still probably want to do a little homework and decide on which district to stay in, based on the nature of your Vancouver weekend plans. There are great hostels, hotels, and even some lovely homestays.
Gastown is one of the oldest neighborhoods in the city and is also one of the coolest places in Vancouver with lots of bars, charming streets, and architecture. West End is a laid-back and relaxed neighborhood, where you'll find nice beaches, boutique shops, and leafy avenues.
In Yaletown, you'll find loads of shops, tasty food outlets, and bustling bars. This downtown district is close to other areas of the city and is a solid choice for first-time visitors.
Here are three of the best Vancouver accommodation options we recommend for a great weekend!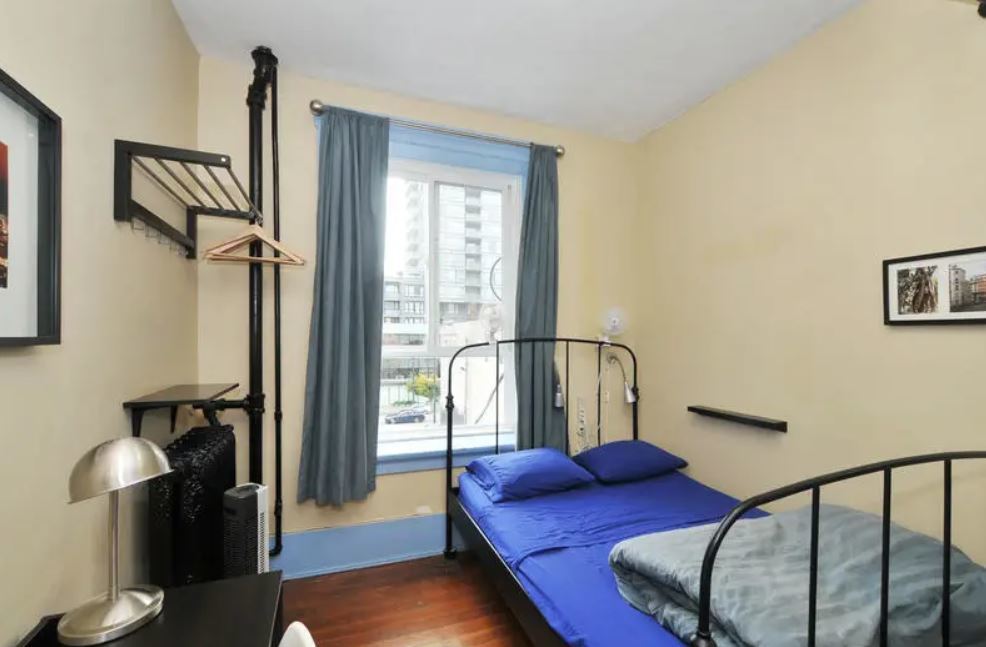 Be surrounded by the city's best clubs, shopping, and restaurants in the heart of Downtown
Offers mixed dorms and private room accommodation
The onsite Beaver Bar has the best Korean fries in town, and has great beer on tap!
SameSun is our favorite hostel in Vancouver and is a wonderful option for solo travelers and couples. This hostel is perfectly located in the heart of Vancouver and has a great atmosphere!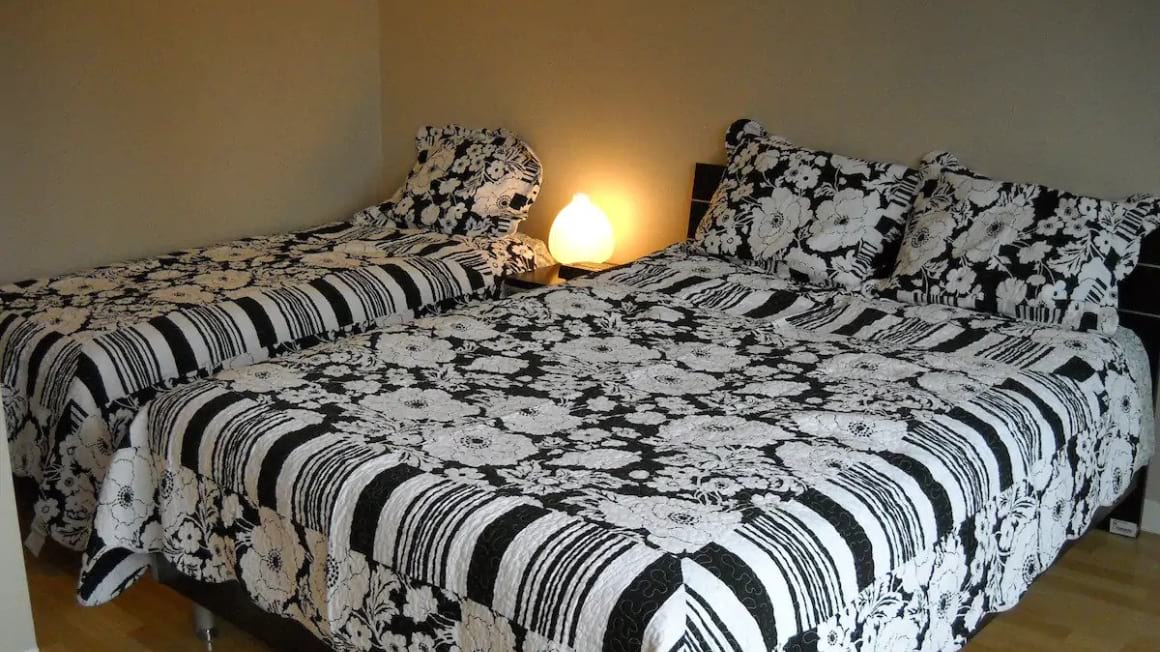 Located just one block away from the world-famous Robson street there are a lot of various restaurants, stores, groceries are nearby. The condo building has a swimming pool, sauna, exercise gym, and jacuzzi.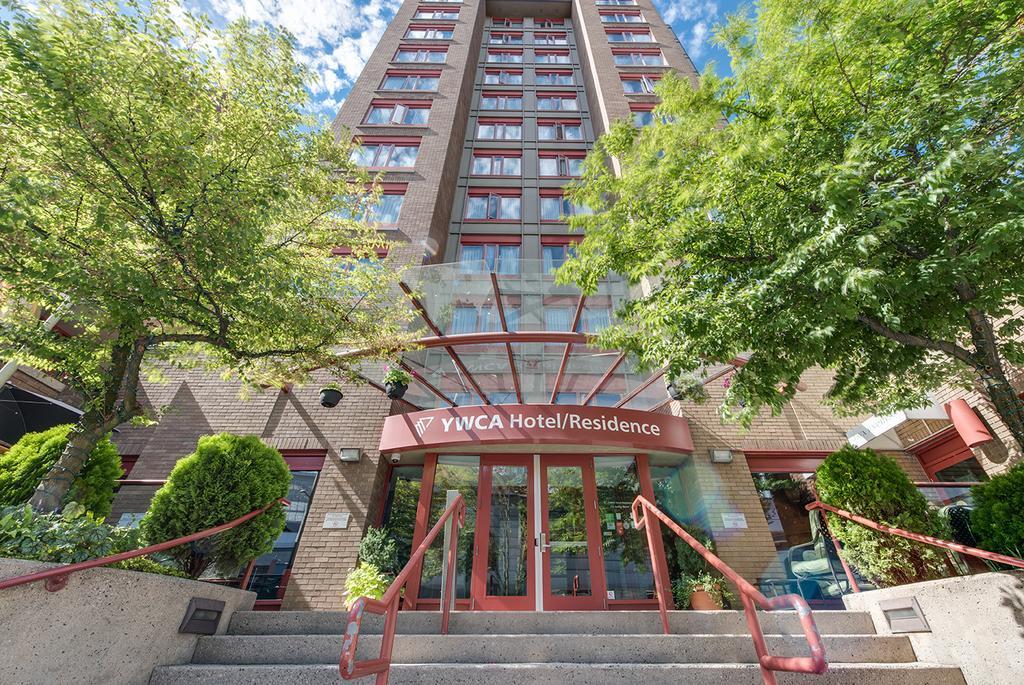 Secure accommodation in the heart of the city
Stadium-Chinatown Skytrain station is only 1,000 feet away!
Guests have use of kitchen facilities, with dishes and cooking utensils available
If you're looking for secure affordable accommodation, look no further than YWCA, Downtown Vancouver! Just a short walk away from some famous attractions, this hotel is a great choice for those visiting Vancouver on a budget.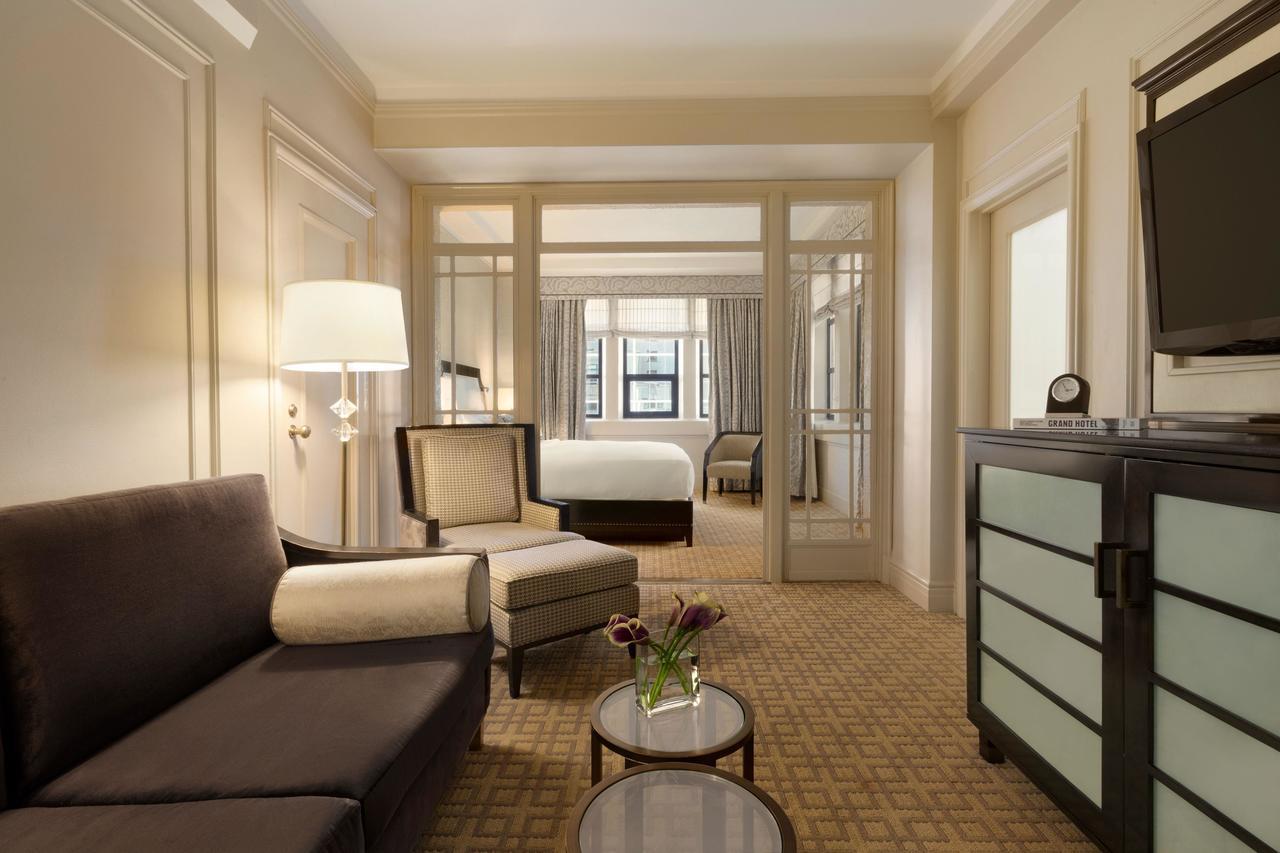 Located near the City Centre Skytrain station, only 5 minutes walk away
This hotel has a bar, restaurant, fitness center, business center, indoor swimming pool, and spa and sauna facilities!
Choose a delicious breakfast and get it delivered to your room
The Fairmont Hotel Vancouver is an elegant five-star hotel that offers luxurious facilities, supremely comfortable beds, and a range of amazing extras! The hotel is impeccable and lives up to very high standards.
Know How to Get Around in Vancouver
Getting around Vancouver is an absolute breeze, and there are plenty of transport options to choose from. Walking and exploring on foot is the way to explore Downtown Vancouver. The compact city center is easily traversed from one side to the other and takes less than an hour. If you're in the middle of Downtown everything is located an easy walk away and it's mostly flat too!
Vancouver is very bike-friendly, and has miles and miles of bicycle lanes throughout the city! Of course, if you don't take your own bike, you can make use of their convenient and affordable bike-sharing system, Mobi, to get around Vancouver.
To cover larger distances, we highly recommend using public transport. Vancouver's trains and buses are clean, efficient and reliable, and provide a great service for locals and visitors to get from A to B, quick and easy.
It really is best not to drive around the city with a hired car, as roads are congested and parking is a nightmare! You won't be able to use Uber or Lyft in the city, because they don't exist here. Traditional taxis are available and offer a more direct way to get around
Vancouver knows how to party! All over the city, you'll find neighborhoods ready for night time fun, whether it's catching a band, sipping a cocktail, or dancing the night away.
Granville Street
Vancouver's original party district!
Grab a craft beer at the Granville Room before hitting the dancefloor at Republic or Venue
For an exotic show of Vancouver's finest ladies hit up Granville Strip
Granville Street is Vancouver's equivalent of the Vegas Strip. This neon-lit drag is packed with bars and clubs that stay open until the early morning hours! The city's original entertainment district, Granville Street caters to a younger crowd of mostly university-students. Block after block is filled with pubs, dance clubs, and live music venues.
Yaletown
This rejuvenated district is the place to be for local thirty-somethings and upwards
For a sports bar vibe that heats up after dark, try Yaletown Brewing
The Opus Bar at the Opus Hotel is the place to be seen
Once known as a warehouse district, Yaletown is home to an edgy nightlife scene for the older crowd. There is a wealth of trendy cocktail bars and exclusive lounges to choose from, drawing in well-dressed young professionals and couples seeing out the working week.
Gastown
Don't go out without considering this old part of the city!
The Lamplighter Public House or The Charles Bar has great energy to get your night revved up
Many hip restaurants in this area turn into bars later in the evening
Another district that has undergone recent upliftment, Gastown is a great area to go after dark. Vancouver's oldest neighborhood has a vibrant bar scene, and hosts an eclectic mix of cocktail bars, Irish pubs, wine bars, and beer halls!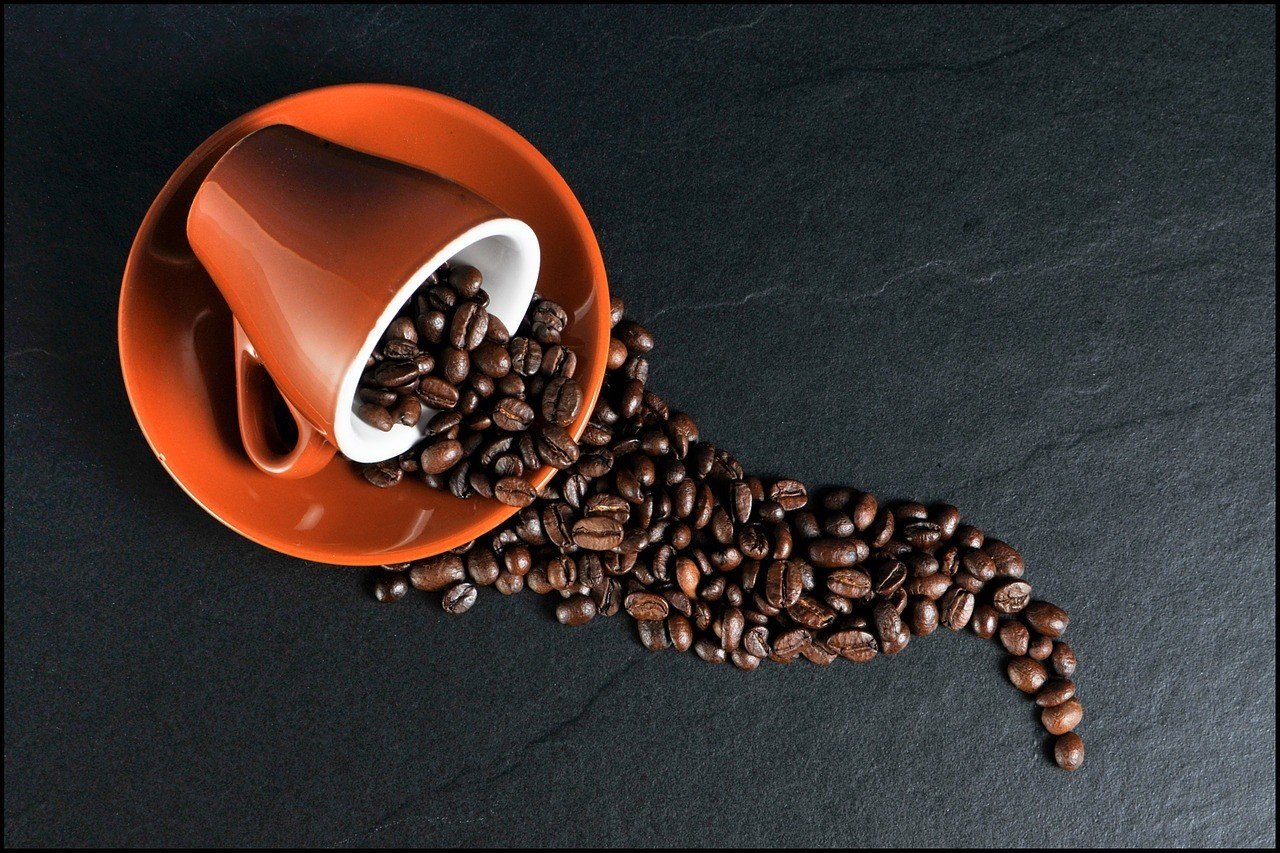 As a true culinary destination, Vancouver's dining scene offers quality, diversity, innovation, and value. Whether you have a bulging wallet or are on a strict budget, you'll eat well in this city!
Granville Island Public Market
A must-do foodie experience in Vancouver!
Open daily 9 am – 7 pm, 7 days a week
A jewel in the island's crown
The Granville Island Public Market is a fantastic place to grab a bite to eat when spending 2-3 days in Vancouver. The indoor market is a hive of activity, featuring a delicious assortment of cuisines, local produce, and handcrafted products. Get a taste of all that Vancouver has to offer under one roof!
Go Coffee Tasting
Vancouver's coffee culture goes back a long time, and is as good as any in the world!
There are loads of artisanal coffee roasters around the city to choose from
At Milano Coffee, you can try all 7 international award-winning espressos
Vancouver has a long history of coffee roasting, and locals are rather proud of their coffee culture. A great coffee house with European heritage and award-winning espresso is Milano Coffee. You can sample up to 8 different espressos at any one time, each containing a blend of up to 13 different single origin coffees!
Dim Sum in Chinatown
Chinatown is located on the edge of the Downtown Financial District and Gastown
Sample a wide range of delicious Chinese dishes
Vancouver's Chinatown is one of the oldest in Canada
Vancouver's Chinatown offers a great array of Chinese food shops, inexpensive markets, and the best Dim Sum restaurants in town! Dim sum is a style of Chinese cuisine where small bite-sized portions of food are served in small steamer baskets or on a small plate. With this fun food excursion, you'll taste a wide variety of staple Chinese food.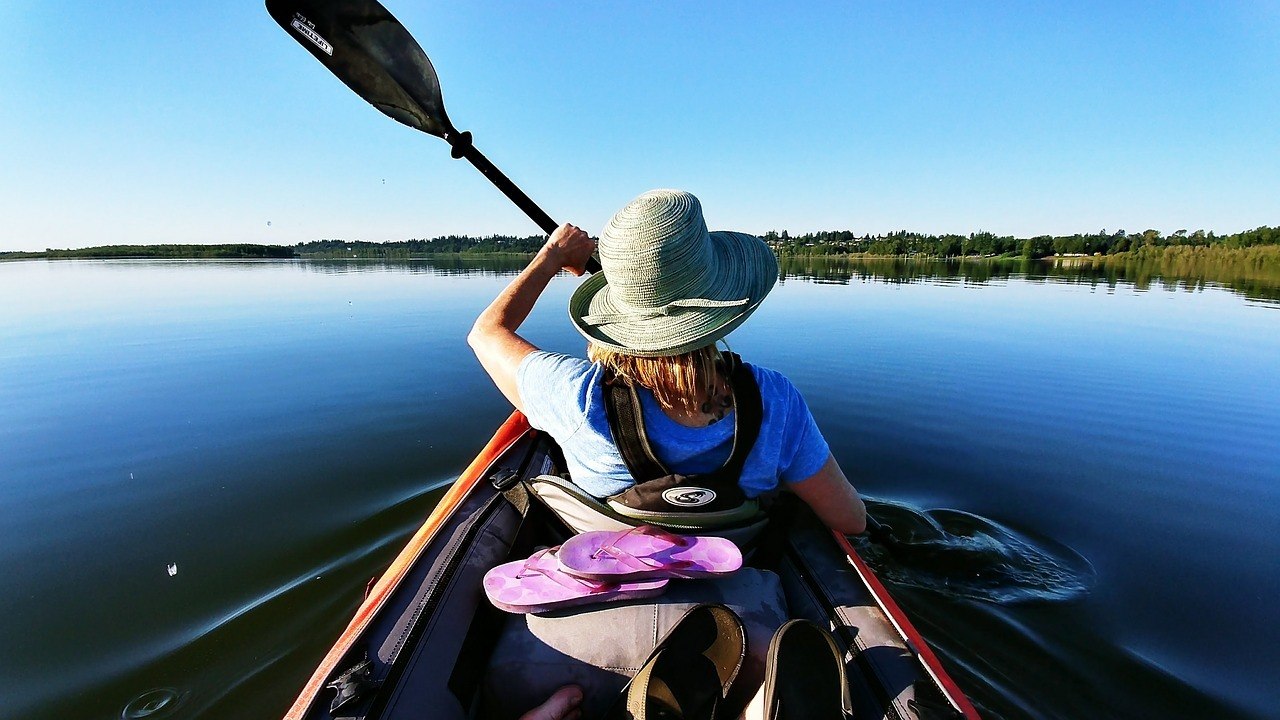 If you're looking to get out and active in Vancouver, you won't be disappointed! Try out one of these fun outdoor activities on your Vancouver trip.
Play a round of golf
There are loads of courses around the city to choose from
Test your skills at Furry Creek Golf & Country Club, BC's most scenic course!
For a quick game, head to Stanley Park Pitch & Putt
There are dozens of excellent golf courses located in the Vancouver area, and nearly every course is framed by majestic scenery! Golf enthusiasts can enjoy the mild coastal weather, lush greenery, and breathtaking views while driving the fairway. No matter what your skill level, golf in Vancouver is sure to be a spectacular experience!
Go Stand-Up Paddleboarding
Get a solid workout while out in the bay!
Rent a paddleboard at Granville Island, English Bay, and Jericho Beach on Vancouver's west side
On a good day, you could also catch some of the local marine wildlife!
Stand up paddleboarding (SUP) is a great way to explore Vancouver's beautiful coast while getting a great core workout! Vancouver offers plenty of great areas to SUP. On the north shore, Deep Cove offers calm water and great scenery. Closer to downtown, paddleboarding is a great way to explore English Bay, Sunset Beach, and False Creek.
Support the Canucks
The Vancouver Canucks is the city's National Hockey League team
Get your tickets early as Rogers Arena usually fills to capacity for home games
The city hits a fever pitch when a Canucks game is on!
When it's hockey season, there isn't more authentic Vancouver experience than heading to Rogers Arena to support the local hockey team, the Vancouver Canucks! If you can't get tickets to the game, then join the locals and watch it at a sports bar, it'll be shown all over the city!
Small Pack Problems? 😉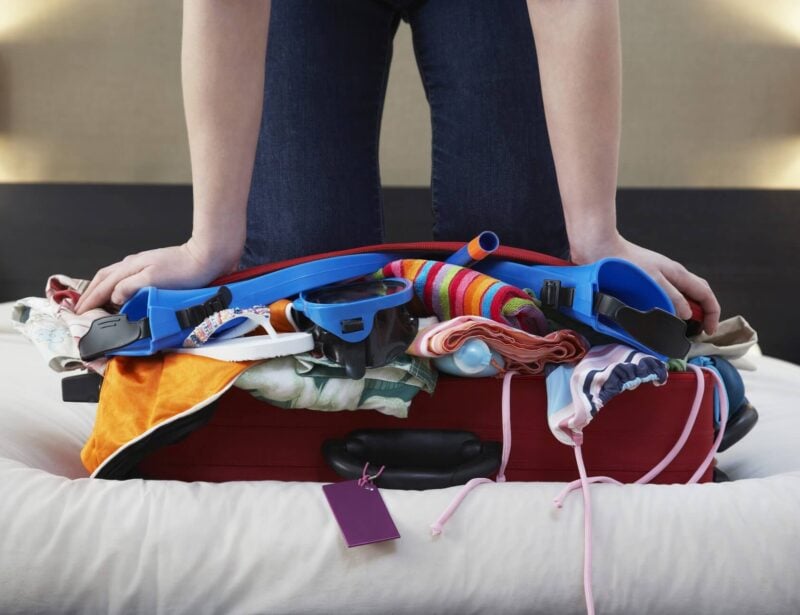 Wanna know how to pack like a pro? Well for a start you need the right gear….
These are packing cubes for the globetrotters and compression sacks for the real adventurers – these babies are a traveller's best kept secret. They organise yo' packing and minimise volume too so you can pack MORE.
Or, y'know… you can stick to just chucking it all in your backpack…
Get Yours Here
Read Our Review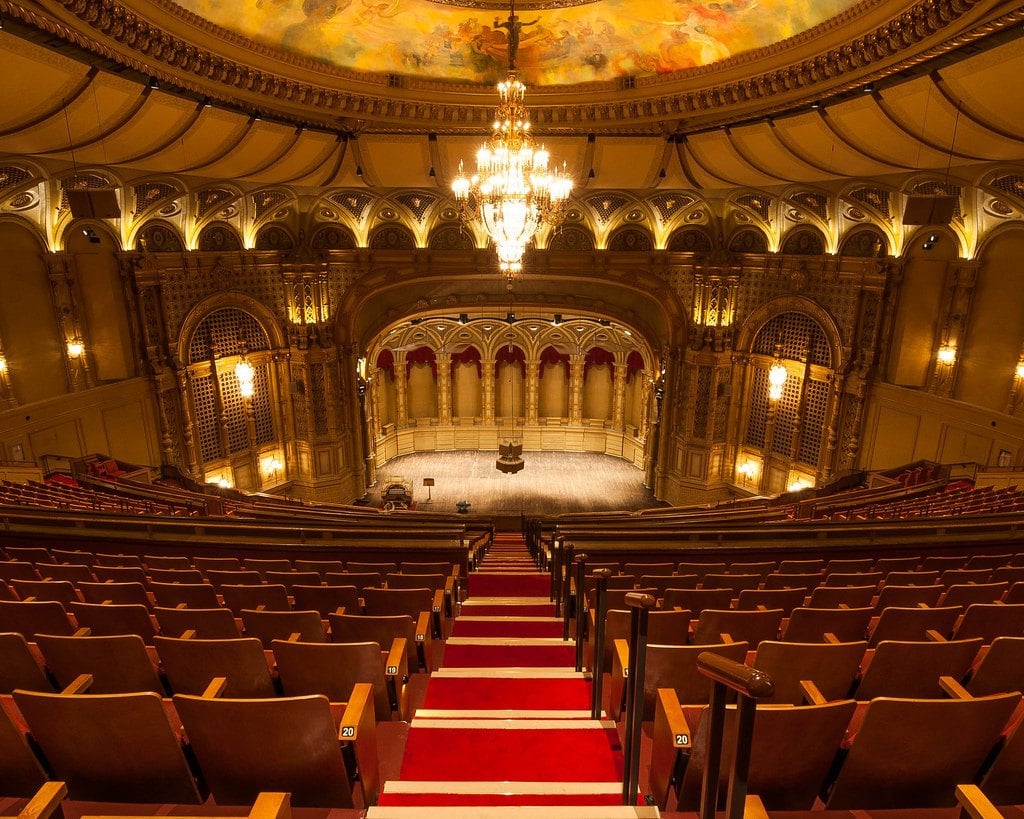 Vancouver is also rich in the arts, having a bounty of live-music and theater venues. Here are three venues that we think you may enjoy while spending 2 or 3 days in Vancouver.
The Fox Cabaret
This venue was North America's last-standing 35 mm porn movie theatre!
Now plays host to a mix of performance art and live music (but no porn)
The decor includes leopard print walls, white stained seats, a sparkle inlaid bar, pink mirror tables, and moody pendant lights.
Located in Mt Pleasant, The Fox Cabaret has been reborn as a hip, unique club, and modern live music venue. This beautiful cultural space puts on a range of live performances and music genres, ranging from stand-up comedy to drama to funky electronic dance tunes. Upstairs in the former cinema's projection booth, there's also a cocktail and snack bar.
Vogue Theatre
One of the last remaining theatres in Theatre Row!
Has hosted some of Vancouver's biggest arts and music festivals
There's something for everybody, every day of the week
Located in the heart of downtown Vancouver, the Vogue Theatre is one of the few venues left standing from Vancouver's historic Theatre Row. This Art Deco-styled theatre brings a vintage feel to modern music performances. While it still hosts theatrical plays, it also caters to dancing in a hyped-up crowd moving to modern electronic music.
The Orpheum
A grand old theatre built in the 1920s has seating for over 2000 people
The opulent interior was featured in the Hollywood hit Battlestar Galactica
Holds regular musical performances, including classical symphonies
Almost 100 years old, the Orpheum is an incredibly elegant venue that is as much an attraction as the music! It is the permanent home of the Vancouver Symphonic Orchestra and also hosts a range of bigger concerts of various genres. The interior features antique décor, sweeping staircases, and a domed auditorium complete with ceiling mural and giant crystal chandelier.
Travel with peace of mind. Travel WITH a security belt.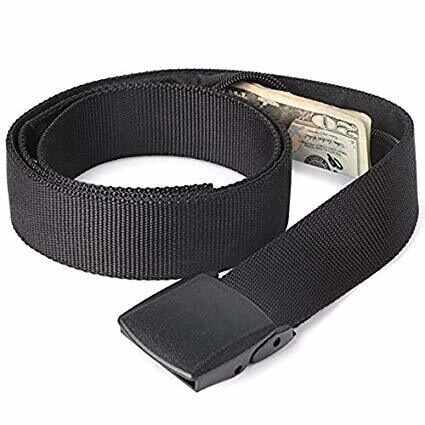 Stash your cash safely with this money belt. It will keep your valuables safely concealed, no matter where you go.
It looks exactly like a normal belt except for a SECRET interior pocket perfectly designed to hide a wad of cash, a passport photocopy or anything else you may wish to hide. Never get caught with your pants down again! (Unless you want to…)
Hide Yo' Money!
10 Other Awesome Things to do in Vancouver This Weekend
If you're still looking for more things to see and places to visit in Vancouver, here are 10 more awesome activities that will help you make your stay even more memorable!
#1 – Vancouver Aquarium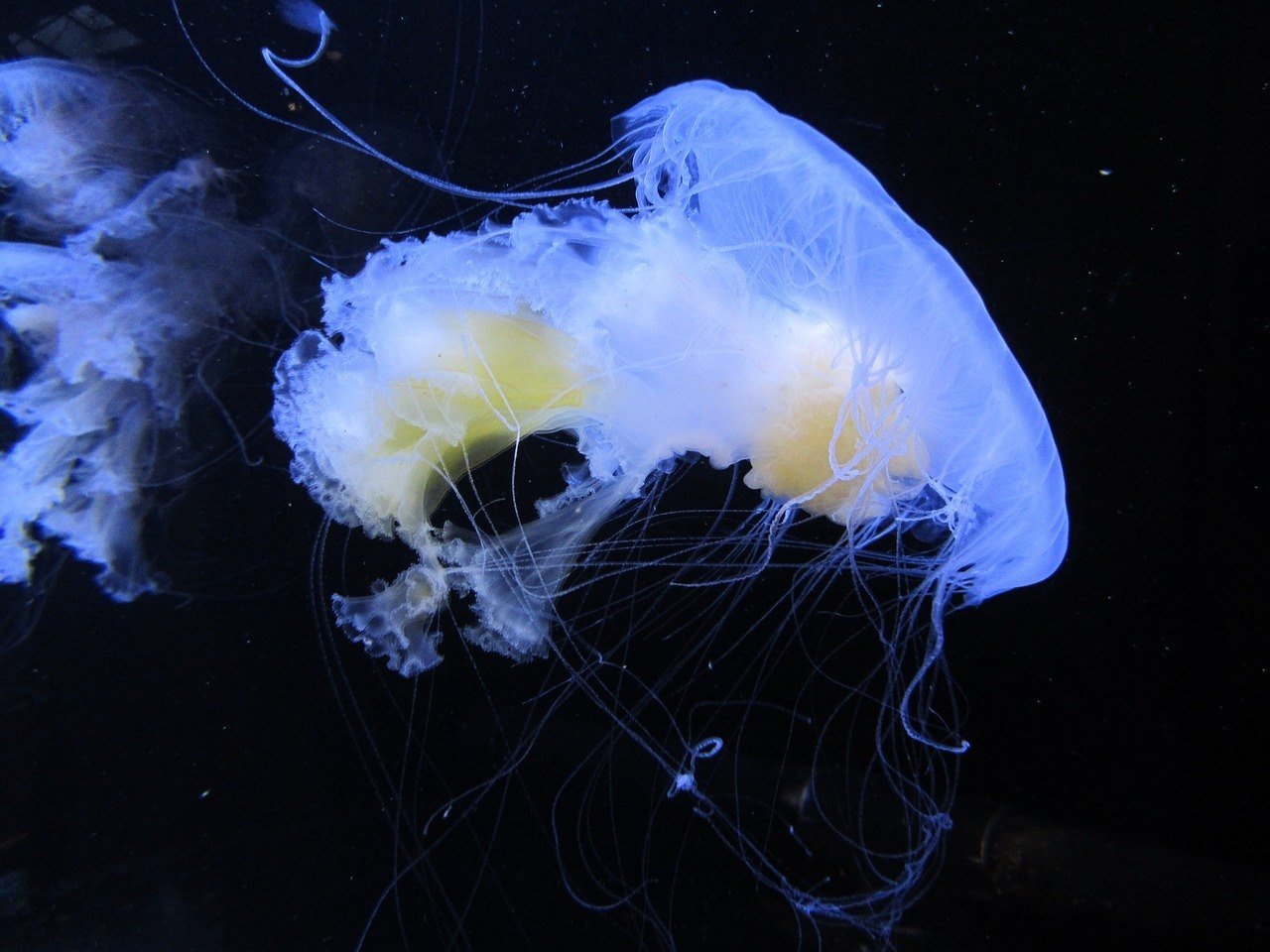 The Vancouver Aquarium is a public aquarium located in Stanley Park. In addition to being one of Vancouver's top attractions, the aquarium is also a center for marine research, conservation, and marine animal rehabilitation. This attraction is filled with over 50,000 aquatic creatures. From playful sea otters to mesmerizing jellyfish!
The Treasures of the BC Coast gallery can help you discover the unique animals local to BC's waters, including Ceph Rogen, the Pacific octopus. If you're a marine enthusiast visiting Vancouver this weekend, this is one attraction you don't want to miss!
#2 – English Bay Beach
This bustling beach in Vancouver is loved by both locals and tourists. It's the most populated beach in Vancouver's downtown area and is known for being clean, well maintained, and offers a number of facilities.
There are public bathrooms, beach umbrellas, and chair rentals for guests to use. There are also kayak rentals available and lifeguards are on duty from late May to early September. Away from the water, you'll find two sand volleyball courts and concession stands. All Vancouver itineraries should include a trip to this beautiful stretch of coastline!
#3 – Vancouver Art Gallery
The Vancouver Art Gallery is the largest art gallery in western Canada and the fifth-largest in the country! The gallery has 41,400 square feet of exhibition space and houses more than 11,000 works of art, a number that continues to grow by several hundred works every year!
In addition to its permanent exhibitions, the gallery regularly hosts international touring exhibitions as well. There is also a gift shop, a cafe, and a library. If you're a fan of art galleries, make sure to add this stop to your Vancouver trip!
#4 – Canada Place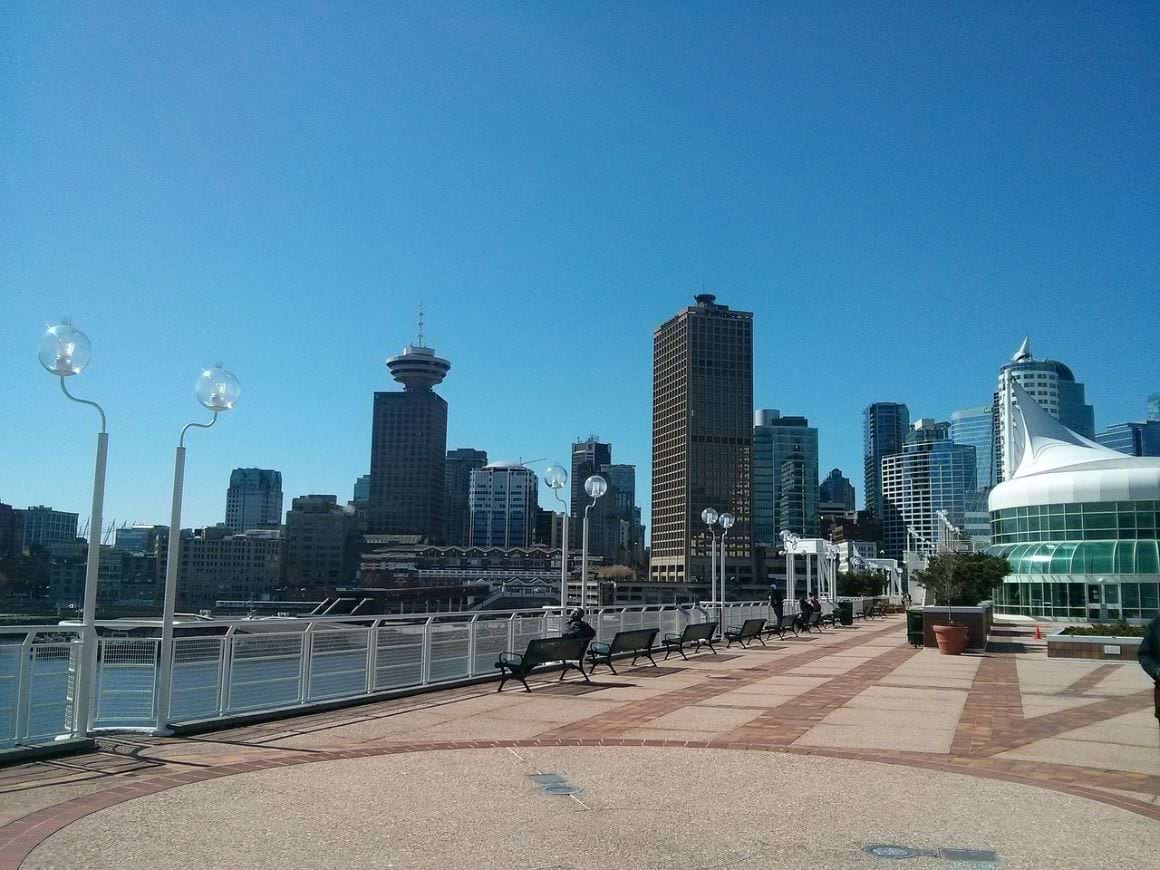 Canada Place is an area situated on the Burrard Inlet waterfront of Vancouver. It offers mesmerizing views, numerous waterfront shops and restaurants and ample areas to sit and people watch, or gaze into the calm water. It houses the cruise ship terminal and you can see massive cruise ships docked, or pulling into the harbor.
You can also watch the seaplanes take off and land, a really cool experience! This is a beautiful place in Vancouver to appreciate the sea and enjoy some waterfront attractions.
IN A RUSH? THIS IS OUR FAVORITE HOSTEL IN VANCOUVER!
#5 – Museum of Anthropology
The Museum of Anthropology is located at the University of British Columbia (UBC) campus in Vancouver. This museum is world-renowned for its displays of world arts and cultures. Not only is this a very popular Vancouver attraction, but it's also a center for research and teaching.
The museum houses close to 50,000 ethnographic objects, as well as 535,000 archaeological objects! The collection is vast and diverse and documented very well. There are touch screens that provide visitors with more information on each item in their collection. If you're touring Vancouver in 2 days and interested in other cultures, this museum is a great place to visit!
#6 – Capilano Suspension Bridge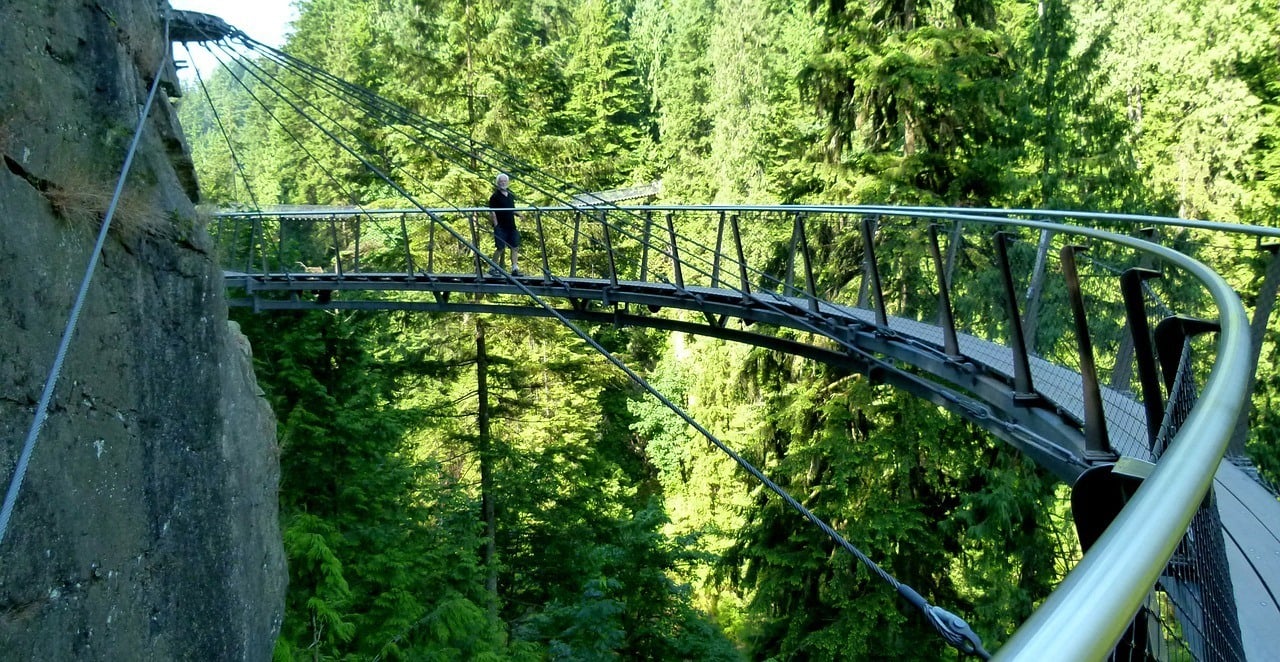 Enjoy a face-your-fear experience at the Capilano Suspension Bridge, a simple suspension bridge that crosses the Capilano River.
The bridge is 460 feet long and 230 feet above the river. This attraction draws over 1.2 million visitors per year! If you're not into heights, the park also features other attractions including rain forest ecotours, nature trails, and gardens.
You can also see North America's largest private collection of First Nations totem poles, period costumes, and exhibits. A trip to the Capilano Suspension Bridge is a great outdoor activity to add to your Vancouver guide!
#7 – Stanley Park
Stanley Park is a 1,000-acre public park that borders downtown Vancouver. It is mostly surrounded by the waters of Burrard Inlet and English Bay. It is a lush green oasis nestled inside the urban landscape of Vancouver.
Enjoy the scenic views of the surrounding mountains, and the Pacific Ocean. Discover miles of hiking trails, beaches, and local wildlife. In 2014, Stanley Park was named "top park in the entire world" by TripAdvisor, based on the reviews. The park has a wide range of experiences for all ages and interests and is fun for all ages.
#8 – Science World at TELUS World of Science
This science center is run by a not-for-profit organization in Vancouver. It's located at the end of False Creek and features many interactive exhibits, displays, and activities. Learn about science in a way and engaging way! There are so many things to do in this museum and you could easily spend half a day here.
Want to brush up on your science knowledge? Take a trip here. Want to teach your kids about science? Take a trip here. You're never too old or young to learn about science!
#9 – Grouse Mountain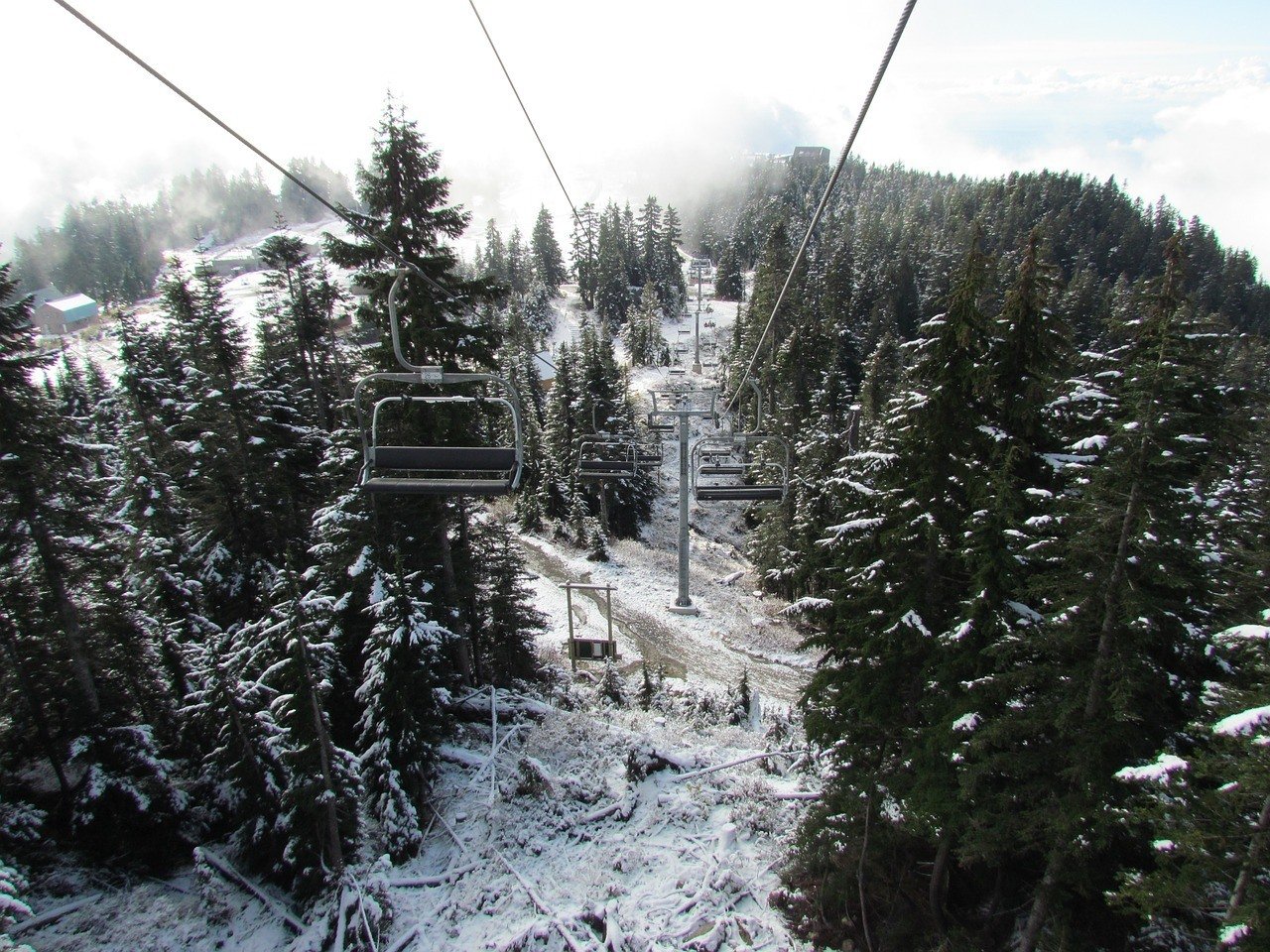 This Vancouver day trip takes a little bit of effort to get to, but it's definitely worth it. Grouse Mountain offers a great selection of activities including skiing, snowboarding, guided eco walks, mountain zip lines, hiking, and more.
There are also a number of shopping and dining options to enjoy. It doesn't matter if it's summer or winter, this mountain is always open for activities. You'll have sweeping views of Vancouver down below. Experience the great outdoors with a trip to this popular mountain.
#10 – Playland Vancouver
Playland is an amusement park located in Hastings Park. It's the oldest amusement park in Canada. The park features everything from roller coaster rides to food and activities. There is a climbing wall, 18-hole miniature golf course, haunted mansion, and more.
This is a great family or couple attraction in Vancouver. It's fun for all ages and is sure to provide a day of exciting entertainment.
The regular season lasts from May to the end of September every year. The park reopens for Fright Nights from mid-October to the Halloween weekend.
Is This the Best Daypack EVER???
Almost ready for your trip to Vancouver? Now that we've covered the city's top attractions and activities, we thought we'd add a few more details into this Vancouver blog and answers to questions you might be asking yourself.
Here are some of the most frequently asked questions.
Don't Forget Your Vancouver Travel Insurance
ALWAYS sort out your backpacker insurance before your trip. There's plenty to choose from in that department, but a good place to start is Safety Wing.
They offer month-to-month payments, no lock-in contracts, and require absolutely no itineraries: that's the exact kind of insurance long-term travellers and digital nomads need.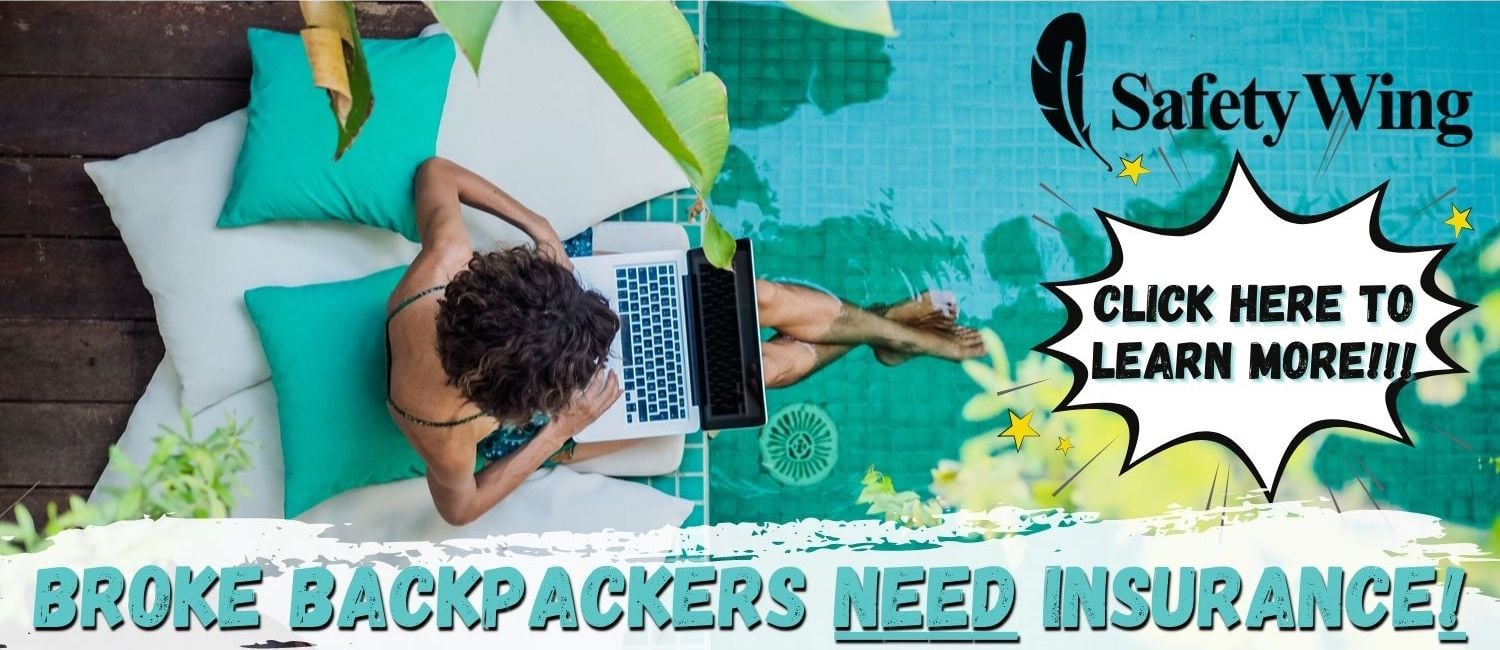 SafetyWing is cheap, easy, and admin-free: just sign up lickety-split so you can get back to it!
Click the button below to learn more about SafetyWing's setup or read our insider review for the full tasty scoop.
Final Thoughts on a Great Weekend in Vancouver
Vancouver is known for its natural beauty and diversity. It offers a wide selection of activities throughout the year like shopping, live entertainment, sports, and theater among many more attractions.
Vancouver has a wealth of historical buildings, a buzzing bar and live music scene, delicious food, and very friendly locals! There's an array of impressive sights dotted throughout the city, and getting around to visit all Vancouver's attractions is a breeze!
Be sure to take in all the sights and sounds that Vancouver has to offer. You'll find it's a fantastic destination, filled with lots of activities and enjoyable experiences.
Now that you have all the information you need for your weekend in Vancouver, all that's left is to pick a time that suits you and enjoy an incredible experience! Personally, we love visiting in September for the quieter streets and mild weather.
---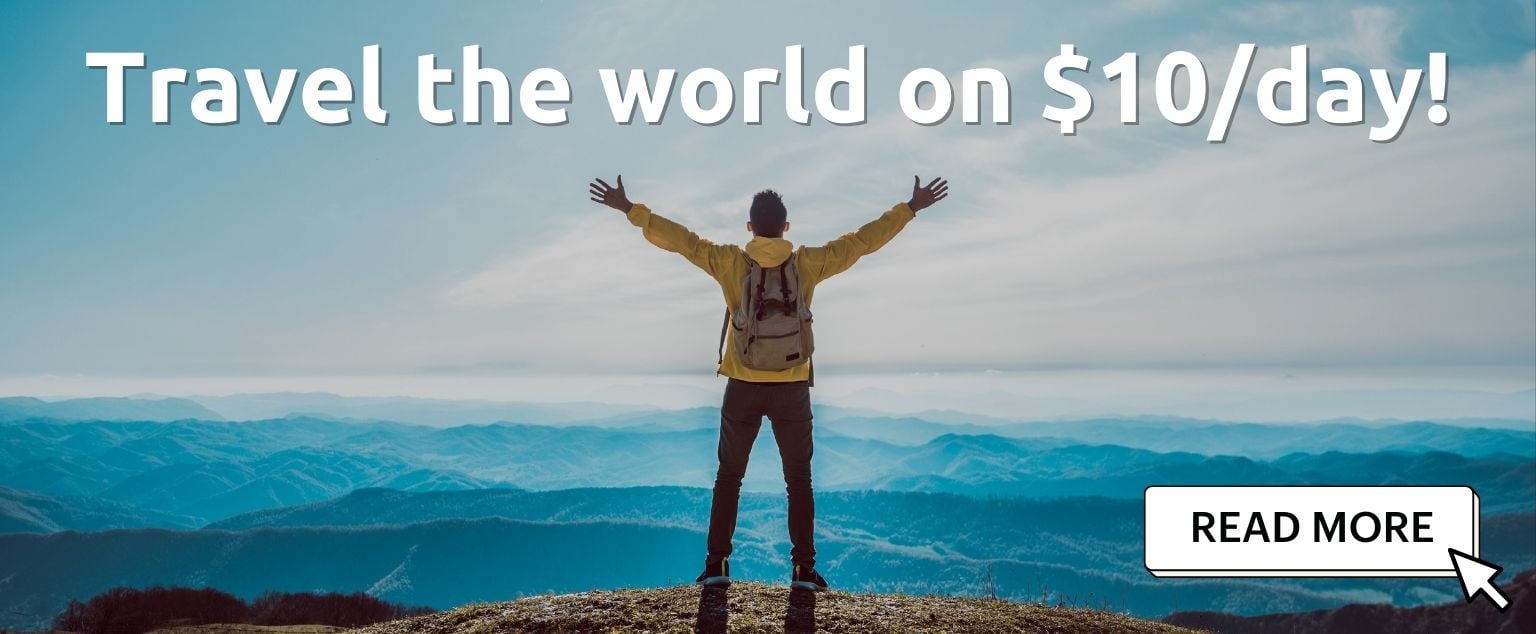 And for transparency's sake, please know that some of the links in our content are affiliate links. That means that if you book your accommodation, buy your gear, or sort your insurance through our link, we earn a small commission (at no extra cost to you). That said, we only link to the gear we trust and never recommend services we don't believe are up to scratch. Again, thank you!