Traveling the world forever sounds like the dream life doesn't it? As many of you know, this blog is run by former broke backpackers who turned their love of travel into a full-time job allowing us to see the world, whilst earning a living. We have been incredibly fortunate to be able to do this and we are dedicated to helping you guys do the same.
One awesome way to work and travel is to establish yourself as a Digital Nomad and make money online. To get started in this, you just need to develop a skill set and a few key tools to get going. It isn't easy and isn't always glamorous, but it is worth the hard work and sacrifices.
In this post today, we're going to take a detailed look at one such Digital Nomad tool called Shells. Let's begin.
Introducing Shells
Shells is essentially a Virtual Desktop Cloud Computer that brings the powerful performance capacity of a proper desktop computer to any device. We will look at the key features of and uses for Shells, and I will tell you why this virtual desktop is a powerful tool for Digital Nomads.
What is a Digital Nomad?
Let's take a quick step back. If you are reading this, then you probably already know what a Digital Nomad is. But, for the few readers who don't, let's quickly bring you up to speed and into the now.
A Digital Nomad is basically somebody who works entirely online – they have a profession, trade, or skill-set which means they can work from anywhere in the world as long as they have the internet. The early Digital Nomads were primarily freelance computer programmers and web designers but the last decade, and the rise of alternative media, means that Digital Nomad roles now range from blogging, online marketing, drop shipping, freelance content writing, graphic design, life coaching, and yes, there are even psychiatrists working entirely online!
I wish to make it clear that Digital Nomads are NOT influencers like on Instagram. Whilst there is some crossover, a Digital Nomad is somebody who has an actual skill, product, or service to offer.
The life of a Digital Nomad throws up plenty of challenges, but the attractions are the freedom to work from anywhere in the world thus allowing to travel more. Also, Digital Nomads usually base themselves in less expensive backpacker countries suited for remote work like Thailand or Bulgaria, meaning they don't have to work 50 hour weeks just to pay the bills.
Introducing the Best Hostel for Digital Nomads – Tribal Bali!
A unique coworking hostel for those that want to travel the world while working from their laptops. Make use of the massive open-air coworking spaces and sip on delicious coffee.
If you need a quick screen break, just take a refreshing dip in the infinity pool or grab a drink at the bar.
Need more work inspiration? Staying at a digital nomad-friendly hostel is a really smart way to get more done whilst still enjoying the social life of travelling… Mingle, share ideas, brainstorm, make connections and find your tribe at Tribal Bali!
Corporate Nomadism
It seems that even the cubicle shaped corporate world is now warming up to the concept of Digital Nomadism. When I was last "working for the man" in 2017, my job entailed coming to the office each day, sitting on my laptop with my head down and working mainly from spreadsheets. Sure, I would chat with my colleagues and we would take turns to go get cups' of tea, but to all intents and purposes I was managing my own workload and going it alone.
I commented quite a few times to my manager that I could just as easily do my job from home and save myself the $10 return train fair and horror of having to get dressed each day. At the time my suggestion was laughed off as the crazy dreams of a young radical, but when COVID-19 struck in 2020, working from home quickly became the new normal even for blue-chip companies and banking behemoths.
Truly, it does seem that the future belongs to Digital Nomads and that people are actively starting to ditch their desks. Now, the technology is catching up with the trend.
Did You Know…? – During the medieval period, shoe-makers and cobblers would often travel around Europe working from one town, and one country, to the next.
All they needed in order to be able to work anywhere in the world was a block and hammer. Cobblers were constantly in high demand and didn't even need to speak the native language in order to get work. Therefore in many ways, shoe makers were the original Digital Nomads!
(Ok I admit I stretched that analogy but it's a fun fact!)
How Shells Works
Shells works like a desktop computer except that it is all in the cloud. All of the heavy lifting and punishing processing is done elsewhere so your device doesn't have to strain. It is quite literally your personal desktop in the cloud.
To get started with Shells, you need to sign up, create your account, and choose your package. You can then get to work creating your virtual desktop, downloading the apps and programs you need, and getting your work projects transferred into your personal workspace in the Cloud.
You then simply log in to the Shells server from whatever device you wish – a smartphone, tablet, or even a TV – and get to work!
Why Shells?
The whole point of being a Digital Nomad is that you get to live a minimalist lifestyle and travel lightly. Generally speaking, all you need is a half decent laptop with a reliable internet connection.
Therefore you may well be wondering what the point of a cloud based desktop is and unsure of who may need it.
However, the truth is that even the world's most powerful laptop has severe limitations in terms of what they can do. I bet that even the most casual laptop users among us will have experienced the unsettling burn of your device heating up a bit more than it should, and making that troubling "whirring" noise as the fan goes into overdrive.
More often than not, that's your CPU maxing out and if you are not careful (or just unlucky) it may well result in your laptop blowing entirely, and take it from me, a new motherboard does NOT come cheap.
I also find that really powerful laptops tend to be on the heavy, chunky side and are simply not good for traveling with. Special travel laptops, Notebooks, and Tablets, on the other hand, are wonderfully light, but their performance capabilities are limited to browsing the internet and compiling emails. I would even put Mac Airs in this category.
The Power of Shells
With Shells, you can Transform any device into a powerful, secure desktop.
Some Digital Nomad jobs simply cannot *really* be done with a laptop. These roles include coding, computer programming, software development, and software testing. IT professionals generally need desktop units that can handle high CPU, run multiple greedy applications, and often need to be able to trial multiple operating systems to make sure that what they are building works across these different systems.
Shells was initially designed for Coders and was built by Coders. Shells co-founder Alex is currently using Shells and working from only an iPad and successfully running multiple businesses'.
Other Digital Nomad roles that typically require high CPU and desktop machines are movie editing and music production gigs. Even in the CPU-lite SEO and blogging world, there are some applications and tools of the trade which quite literally eat up my entire CPU when I run them – and some I have to let run overnight (Screaming Frog's Backlink Audit Report being the most notable one).
As I said earlier in this post, as more and more jobs and larger organisations go online, technology like Shells will become ever more valuable.
Key Features of Shells
Let's take a look at some of the really cool details and niche features of Shells;
Full Desktop Software – Shells are Intel powered cloud computers that are always on, just like a desktop computer. Additionally, you'll never miss anything with push notifications! The one-device-life has arrived!
Multiple Operating Systems – When you connect to the Shells Server, you can choose to load up multiple different operating systems. These range from different versions of Linux, to Windows 10.
Note that Mac OS' are not currently available owing to Apple's somewhat zealous guardianship of their software. However, there is a workaround available as some of the Linux Options operate in a very similar manner (OS is essentially based on Linux anyway).
Fully Secure – Shells are secured inside datacenters with armed security personnel. Additionally, Shells protects your physical device from malware and identification. It's your own private workspace for your eyes only.
The team behind Shells, previously developed a successful VPN (always use a VPN) so they take cyber privacy and security very seriously. You can also customise the security settings and add your own, additional encryption.
Automatic Back Ups – Shells automatically backs up meaning your work is saved. This feature really comes into its own if your device breaks down, gets lost or is stolen.
This one is worth bearing in mind. If you are a traditional "all on one laptop" user, then you are sadly at risk. Anybody who knows the pain of a lost device or a corrupt hard-drive will testify that the worst can and does happen.
Who Is Shells For?
Coders and Software Developers – Shells was designed by and for Coders and this is it's ideal use. Shells means that coders, testers and developers can now undertake CPU intensive work, and test multiple operating systems all from the comfort of a tablet or smartphone. Wow.
Visual and Audio Media Workers – Movie editors, music producers, and graphic designers will be delighted to learn that they can now work at full capacity from only a smartphone or smart TV using Shells. This is not mere bluster, and as part of the project launch, Shells challenged DJ Reddy Rell to create an entire album using Shells.
Online Entrepreneurs – If you run an online business, then you cannot afford to lose your files, data, or project work. Therefore you need to ensure that you are regularly backing everything up externally. Yes, you can use portable hard drives to do this, or you can use a plethora of different cloud apps. However, using Shells as your all in one cloud backup is simple, efficient, and cost-effective.
Bloggers & SEO Specialists – This one is debatable and I will tell you now, that not all bloggers will need a service like Shells. However, if you use high powered SEO tools like Screaming Frog or if you do your own web design, then there are times when even a top-end PC or a MacBook will struggle to keep up.
Who Isn't Shells For?
Basic Computer Users – If you only ever really use your device to shop on Amazon, stream Netflix and make the occasional guilty visit to PornHub, then you don't really need Shells.
Gamers – At this time, Shells is not really suitable for Gaming as they cannot offer the Graphic requirements needed. However, it is in the road map so do be sure to check back in future.
Minimum Requirements
Shells will work with any web-enabled device. Therefore, the only real requirement is that you have sufficient bandwidth. They recommended a minimum broadband connection of 25mb per second.
Shells can also work perfectly well from 5G, but you may note a slowing if you are only able to access 4G. If you are using 5G to access Shells, be sure to keep an eye on your data usage just like you would if you were streaming a lot. Check out our guide to Travel SIM cards that offer a lot of data coverage.
Unfortunately, this means that you may struggle to use Shells in some of the more remote corners of the world such as the Himalayas or on tropical islands. This means that at least for now, your aspirations to work as an app developer from K2 Base Camp may have to stay on hold!
Price Plans
Whilst the best things in (real) life may be free, the best things in cyberspace generally are not. I mean, once upon a time we all thought Facebook was free until we realised they had been profiling us, mining our data, and getting their pound of flesh in the form of ads, right?!
Anyway, to use Shells you need to pay a reasonable monthly fee for your plan. The lowest plan starts at $4.95 per month rising and the most pricey one is up at $36.95. Which plan you take out will depend on your own needs taking into account exactly what you intend to do.
If you have an issue with your payment card and stop payment, then you have 30 days to sort the problem out before your workspace is erased.
Final Thoughts
There you have it. With Shells, you no longer need to choose between a desktop machine or a travel laptop as you can essentially have both. Whilst it is perhaps not necessary for everybody, you will know by now whether it is right for you.
Either way, it seems clear to us that the die is cast and that moving forward, more and more processing is going to be done remotely meaning that our devices won't have to work so hard.
Are any of you guys using Shells yet? If so, let us know in the comments what you use it for and how it's working out for you.
---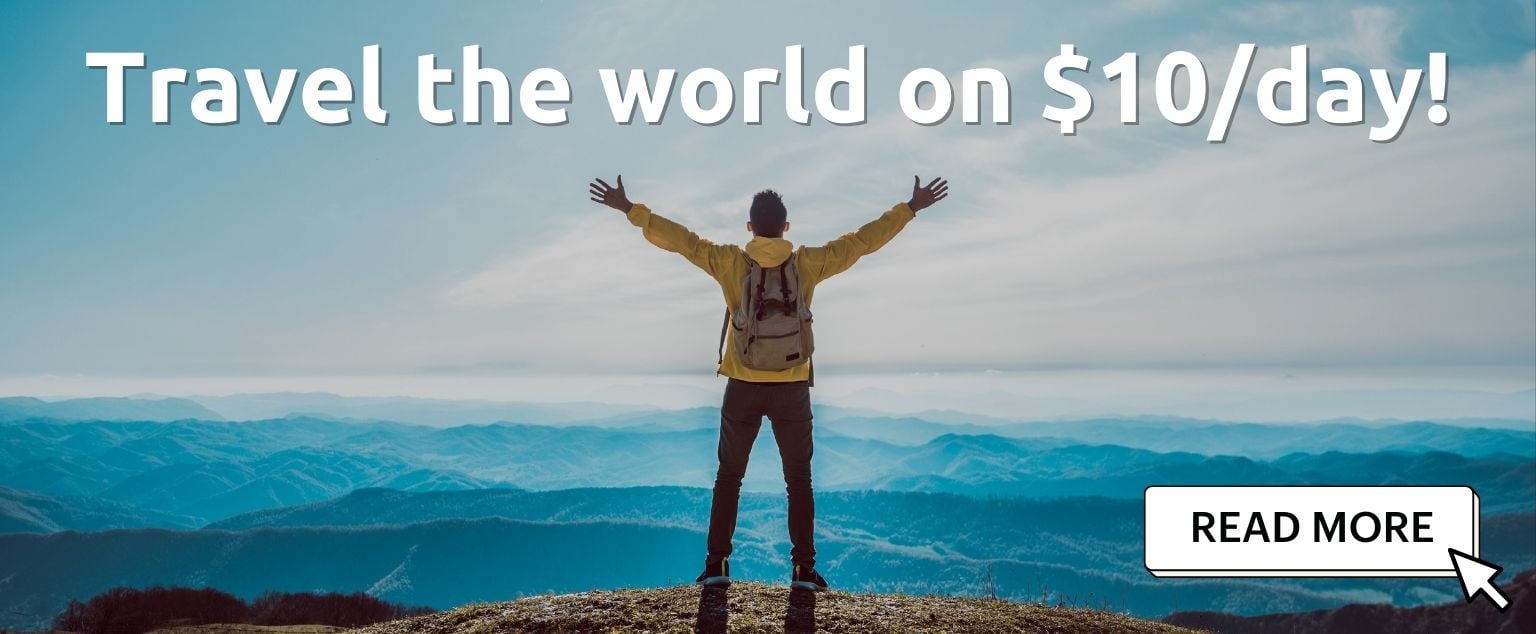 And for transparency's sake, please know that some of the links in our content are affiliate links. That means that if you book your accommodation, buy your gear, or sort your insurance through our link, we earn a small commission (at no extra cost to you). That said, we only link to the gear we trust and never recommend services we don't believe are up to scratch. Again, thank you!