Bonjour! What's the first thing that comes to your mind when you think of France? Excuse the cliche, but for me, I think of croissants, cheese and the Eiffel Tower. Or maybe berets, baguettes and champagne…
Wherever your mind takes you, no doubt the idea of France paints a pretty strong picture in your mind.
A connection that you are a lot less likely to make is between France and volunteering. Despite being a developed and generally prosperous country, there are many social and environmental causes that need extra help. It may not be the first destination that comes to your mind when you think of a place to lend a hand to a charitable cause, but it's worth totally considering.
We've managed to track down a bunch of awesome projects! Join us as we take a deep dive into everything you need to know about volunteering in France.

Do You Want to Travel FOREVER??
Pop your email in below to get a FREE copy of 'How to Travel the World on $10 a Day!'.
Top 4 Volunteer Projects in France
Au Pair
> Take care of children
> Paris and South France
Help Build a Website on a French Farm
> Website development, website maintenance, farm work.
> Dordogne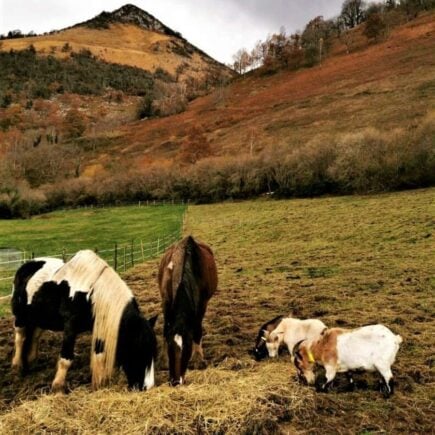 Vegan Animal Shelter
> Caring for animals, construction
> Pyrenees Mountains
Permaculture Project
> Eco-renovation, gardening, weeding, collecting firewood, work around the home.
> Le Fousseret
What You Need to Know about Volunteering in France
Sure, the idea of volunteering in any place is cool. But where the heck do you find projects?
If you're joining us here, I'll make the educated guess that you're not the kind of person who only wants to volunteer so they look good on Instagram. Here at the Broke Backpacker, we are all about authentic, exciting adventures. The kind of stuff that changes lives!
We are gonna skip the voluntourism and jump straight into cool, cultural exchanges and non-profit projects that you can volunteer with in France.
We've been big fans of platforms Workaway and Worldpackers for ages. They are both online platforms that connect travellers with volunteer projects all over the world.
From helping a local business or nonprofit with their marketing, to getting your hands dirty in a sustainable community, they have all sorts of interesting projects.
To use it, you just need to buy yourself a yearly membership and then you'll have access to cool projects all over our pretty little planet. If you're tight on cash, we are happy to shout you a few bucks savings with our cheeky discount.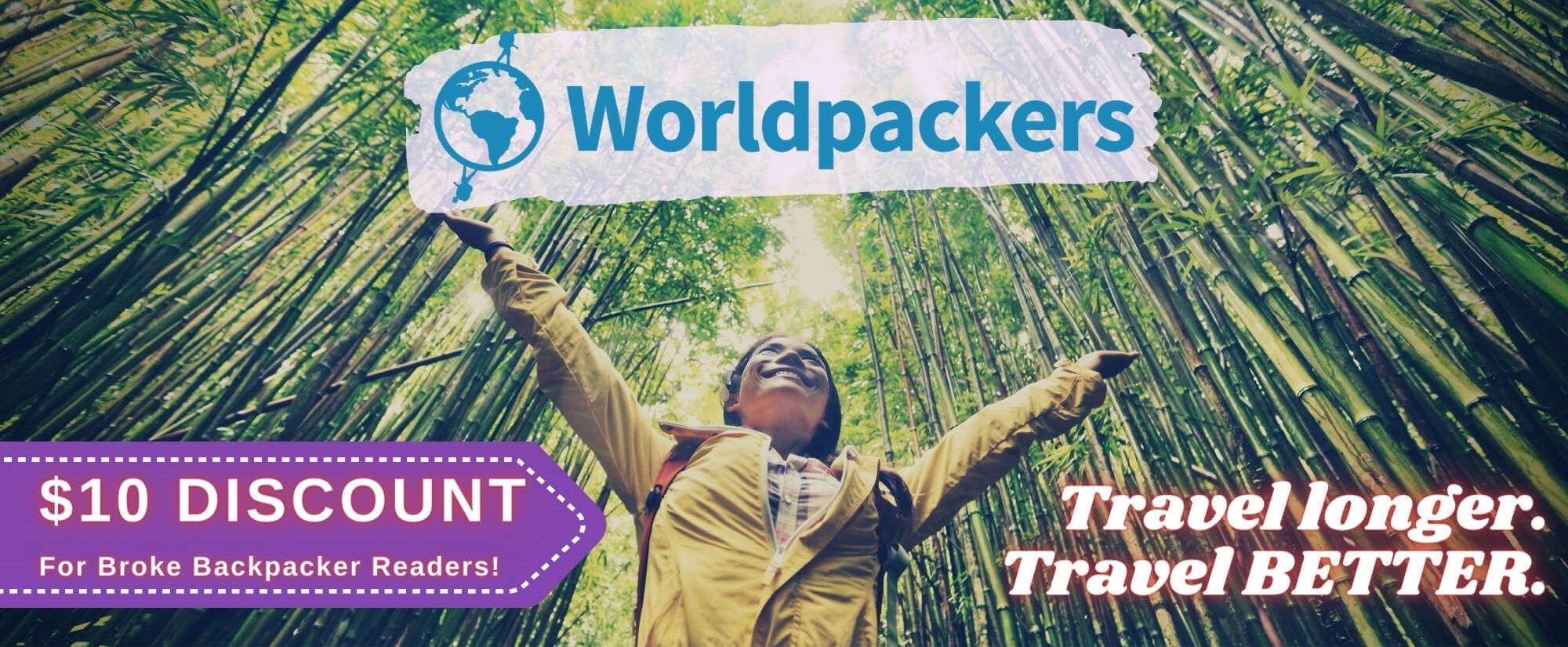 Worldpackers: connecting travellers with meaningful travel experiences.
Why Volunteer in France
There are so many reasons why you might choose to volunteer in France. Here are a few of ours;
Learn French – Immersing yourself in France is the best way to learn the language of looove. Let's be real here, you're not going to become fluent in French if you only practise on an app. Get in amongst the locals and learn all the local slang – perhaps a swear word or 2..
Make a difference – Volunteering is a great way to give back to the community. Imagine coming back from your trip abroad knowing you'd made a difference. It feels good to do good, right?
Learn about a different culture – Learning how people live in other parts of the world is one of the best parts of travel. France isn't all about pastries and garlic, find out why its one of the most sought after places to visit around the world!
Support important work – Many organisations and projects rely on the generosity of volunteers and donors to keep doing their work. With your help you can advance a small organisations project a few steps!
Meet new people – You'll have the chance to meet and make connections with interesting people. Albeit other travellers or locals, you will walk away with a whole host of new pals.
Use your skills for good – Whatever your skills are, you can use them as a volunteer to make a difference. You might even pick up some new skills while you're at it.
Have an authentic French experience – As good as the cliche of eating a croissant under the Eiffel Tower is, that's not all there is to France. If you stay a bit longer and get off the tourist trail, you'll get to experience France the authentic way. France is considerably safe so you don't need to worry if you fancy heading down the unbeaten track.
Before You Volunteer in France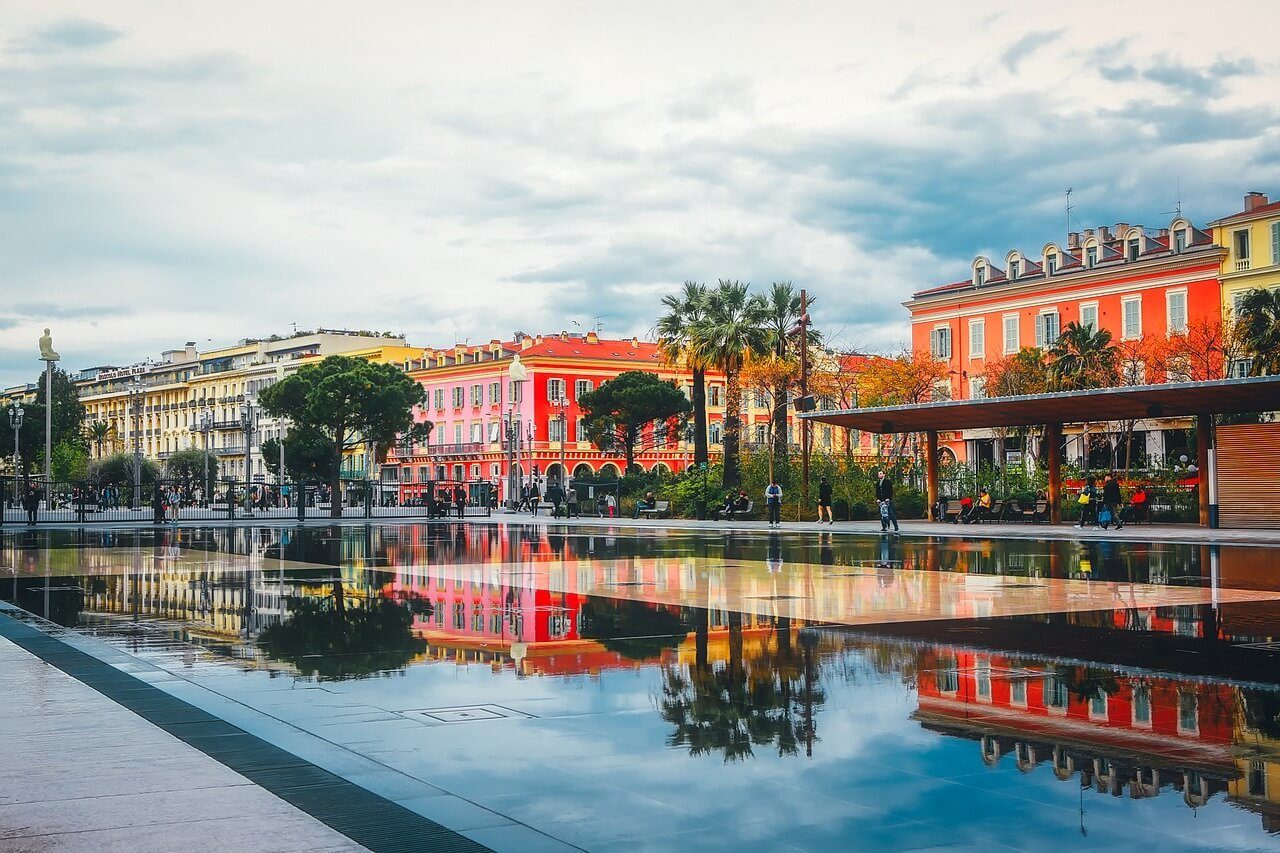 Before you get to packing your bags, booking your flights and jumping on a plane, we'll run you through the bureaucracy all us travellers love to hate; visas and vaxes.
Visas
You can organise a visa for the sole purpose of volunteering in France. These visas fall into three categories: civic service, association-based volunteer work and European Voluntary Service.
If you're from the EU, lucky you! You won't need a visa to volunteer or work in France at all.
It's worth having a chat with the host to see what visa volunteers usually have. You can also check with the French embassy in your country to see what requirements refer to you, as each country has different visa arrangements.
Vaccinations
The World Health Organisation recommends vaccinations against tetanus, rabies and tick-borne encephalitis for travellers in France. In pandemic times, it's recommended that all travellers are vaccinated against COVID-19, too.
We're big advocates for playing to your strengths, so we're gonna point you in the direction of a qualified travel nurse or doctor to discuss your health-related questions. Meanwhile, stick with us for damn good travel advice.
France at a Glance
Currency – Euro | 1 US Dollar = 0.88 EURO as of January 2022
Capital City – Paris
Official Language – French
Costs of Volunteering in France
It is possible that your organisation or project will ask volunteers to chip in some money to cover basic necessities like accommodation and food. Others will be able to make do with your donation of time and energy.
If you have any trouble making peace with the idea of paying to volunteer, consider this – organisations use the money to cover your necessities and help support their needs, think wages for full time staff, equipment and administration to organise volunteers. If they don't do this, they would have to use all their resources just arranging volunteers and have less money and energy to put into the project itself.
Each project varies, so have a chat with the project organisers to know what to expect.
Of course, you'll have to factor in costs like your flights, travel insurance and some pocket money for croissants. The cost of living in big cities like Paris tends to be higher than in a small country town. It's not cheap to exist in one of the most romantic cities in the world!
Choosing a Volunteer Project in France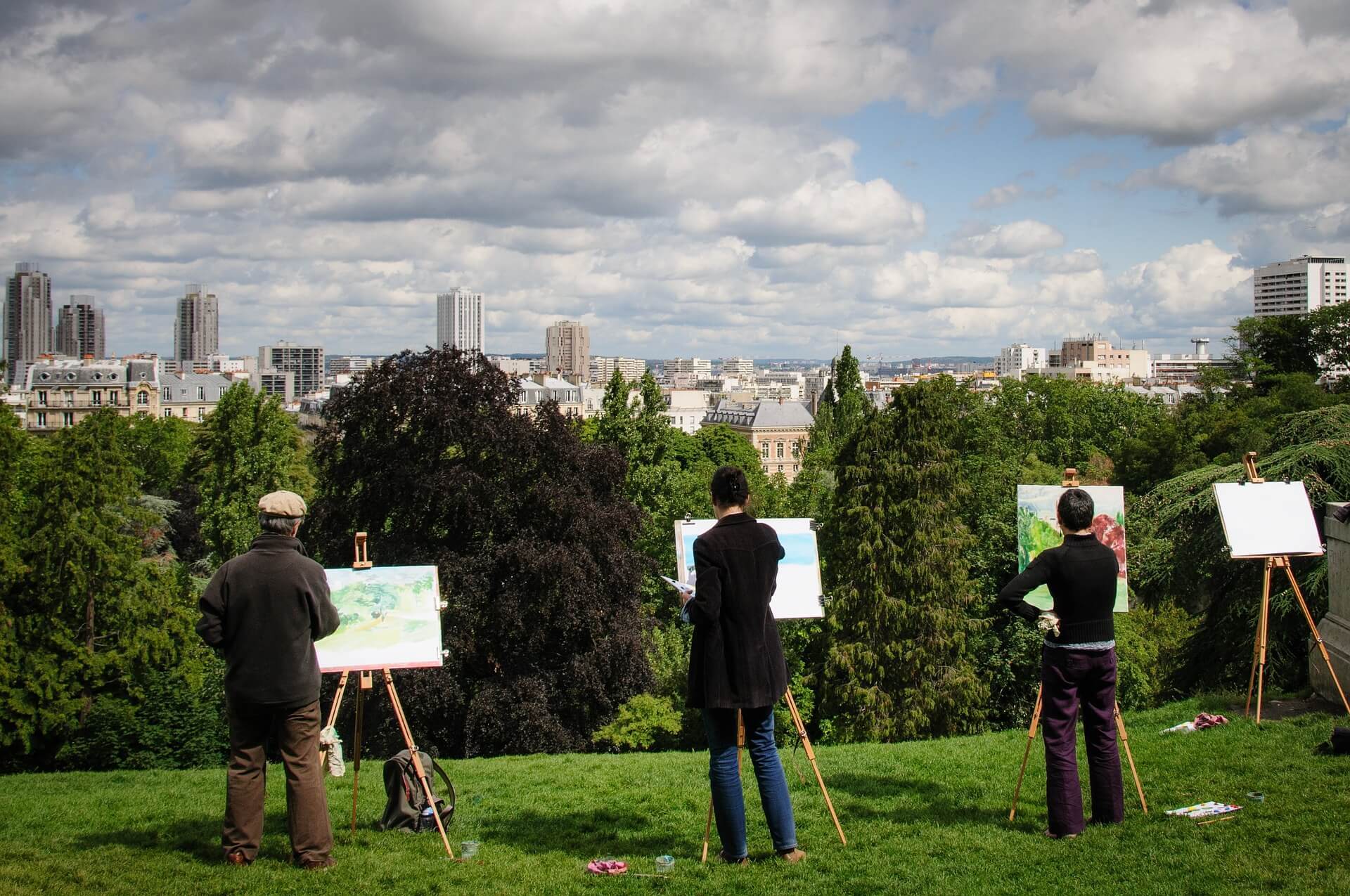 When you're deciding what kind of volunteer project you want to get involved in, have a think about what you like and what you're good at. You'll do your best work if you're interested!
You should also consider how much time you've got, as the length of placements vary from place to place.
Also – How is your French? While it's not necessarily required that you have a handle of the French language to volunteer in France, chances are it will help you a lot! If you choose a project through Worldpackers or Workaway, the listing will clearly tell you what languages are spoken. If you end up going for the DIY volunteer option, check with the organisation to see what language you'll be working in.
There are many ways you can lend a hand, but these are the most common types of volunteering in France.
Hostel and Hotel work – You'll find a lot of volunteer projects in hostels, hotels and guest houses. This type of work is best suited to those wanting to have a cultural exchange rather than a project with a social or environmental impact.
Content Creation – All over France, you'll find there are nonprofits and businesses looking for people who have content creation skills. This includes things like marketing, website development, writers, videographers and photographers.
Farm Work – Got a green thumb? You can lend your skills to family farms or sustainable communities, and learn a few new things along the way. Many places won't mind if you don't have previous experience, and will be happy to show you the ropes if you come along with the right attitude.
Construction and Restoration – Have you got any handy skills? You'll find a bunch of projects in France looking for people who have experience in construction, handyperson activities and restoration work.
Environment and Animals – If you love mama earth and all her creations, there are many placements that work in this space that need volunteers. Whether it's helping out in an animal shelter with rescues, or collecting and analysing data for conversation projects, there are plenty of ways to get involved.
Save $$$ • Save the Planet • Save Your Stomach!
Drink water from ANYWHERE. The Grayl Geopress is the worlds leading filtered water bottle protecting you from all manner of waterborne nasties.
Single-use plastic bottles are a MASSIVE threat to marine life. Be a part of the solution and travel with a filter water bottle. Save money and the environment!
We've tested the Geopress rigorously from the icy heights of Pakistan to the tropical jungles of Bali, and can confirm: it's the best water bottle you'll ever buy!
View on REI
Read the Review
Top Volunteer Projects in France
Here are a few of our favourite volunteer projects in France to get you excited!
Opportunity: Help a local family out with childcare
Location: Paris or the South of France
If you are the nurturing type who has a knack for understanding children, being an Au Pair is the perfect way to travel and get to know a fantastic family while you're at it.
This and so much more awaits you at this Global Work and Travel Volunteering Program in France. You'll feel just like a local during the week while you get to explore neighbouring villages and meet other travellers on the weekends.
The best thing though: you hardly have to plan anything. Global Work and Travel assists you in finding the perfect host family as well as a 24/7 support line. You'll get help with sorting visas, airport transfers and an online Au Pair course.
You can even extend your stay and be re-matched with a new family in the Netherlands if you're not ready to go home after your time in France! Did we mention you also get 1 week of paid vacation every six months? This deal just keeps getting sweeter…
The minimum time for Au Pairing in France on this project is 3 months. Allons-y!
Opportunity: Caring for animals and construction
Location: Pyrenees Mountains
Animal lovers, this volunteer project in the Pyrenees will be up your alley. It's with a vegan nonprofit organisation that provides shelter to animals who have escaped euthanasia, slaughterhouses, labs and mistreatment. Your job will be to help take care of the animals by feeding, walking, helping with treatment, and cleaning. There's also a chance you'll lend a hand to odd construction jobs on the property like building fences and shelters for the animals.
As a volunteer on this project, you'll be joining a group of passionate activists working towards a just and kind world for all living beings. Of course, you'll also be joined by a large crew of dogs, donkeys, rats, rabbits, goats, sheep and horses that call the 15 hectare property home.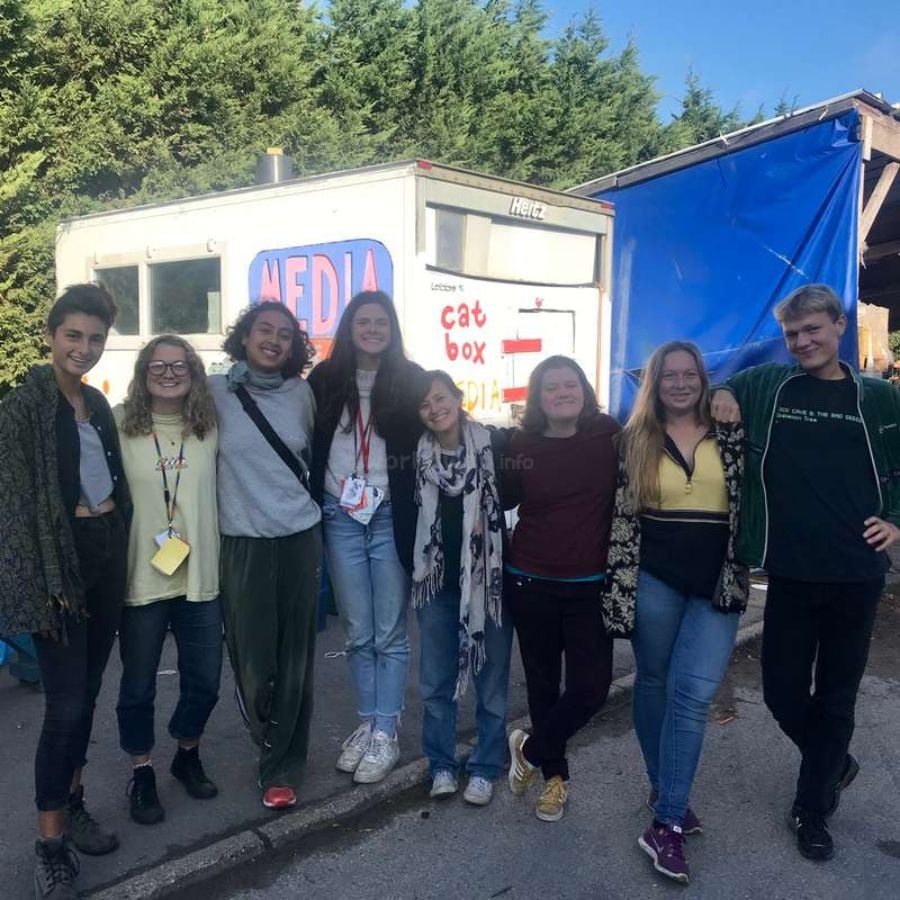 Opportunity: Plan and run group play sessions for children up to 16 years old
Location: Calais
This project in the North of France welcomes passionate and empathetic volunteers to work with kids aged up to 16 years old. Most of the children come from refugee backgrounds and are culturally and linguistically diverse. The aim is to create a sense of community and provide a safe space to learn and play.
As a volunteer, your job will be to help plan and run play sessions including games, crafts, sports and educational activities. You'll be joining a network of compassionate and motivated people dedicated to supporting migrants.
As it's a small nonprofit group, you'll gain loads of experience in other areas of nonprofit management along the way. Someone with extra experience speaking Arabic, Sorani Kurdish, Farsi, Pashto or Dari is an extra big asset!
Opportunity: Eco-renovation, gardening, weeding, collecting firewood, and work around the home
Location: Le Fousseret
Keen to discover the world of permaculture, agroecology and ecobuilding?
This eco-project is a microfarm near Toulous.
The project is in its early days, but you'll be arriving at a sweet time to see how already established permaculture systems work. You'll also get to enjoy some delicious homegrown crops in the process, as that's one of the bits that's up and running!
Your job as a volunteer will be to assist with eco-renovation, mulching and weeding the garden, taking care of the crops and other general tasks around the home. It's a 'many hands make light work' kind of place, and a good way to get experience in how to build up a permaculture project to support a connected and sustainable community.
Opportunity: Website development, website maintenance, and farm work
Location: Dordogne
This project is on the lookout for web developers and people experienced with WordPress to build a website. It's a farm in Dordogne that want to boost their online profile with a kickass site.
No, they don't totally explain what kind of farm it is or any specifics of the site, BUT the project has some ripper reviews from volunteers who loved their stay in the French countryside.
As well as using your skills to develop the site, you'll be chipping in to do odd jobs on the property. In your off time, you'll be able to experience the best of the local French culture and take part in a cultural exchange.
Opportunity: Reception work, help with guests, cleaning, and general maintenance
Location: Noisy-sur-Ecolé
Picture this: you're spending some time at a guest house in the French forest. Most of the accommodation is suspended in the air, with views of the nature. There's a pool, sauna, Jacuzzi, rock climbing, hiking trails, and access to bikes. If you ask me, it sounds like a pretty idyllic setting for a holiday.
To be clear, you won't be on holiday, you'll have some jobs to do. As a volunteer you'll be lending a hand to reception, helping guests during their stay, doing some housekeeping and general maintenance. But during your downtime, you'll be free to enjoy the great vibes and community feel of an international team in the French Gâtinais Regional Nature Park.
Not sure how to start your volunteering journey?
One of the easiest ways to find the right Volunteering Program for you is through Global Work and Travel. Get the best offers, amazing guidance throughout the whole trip and enjoy an unforgettable trip. With our promo code, you can even get $100 off your next adventure!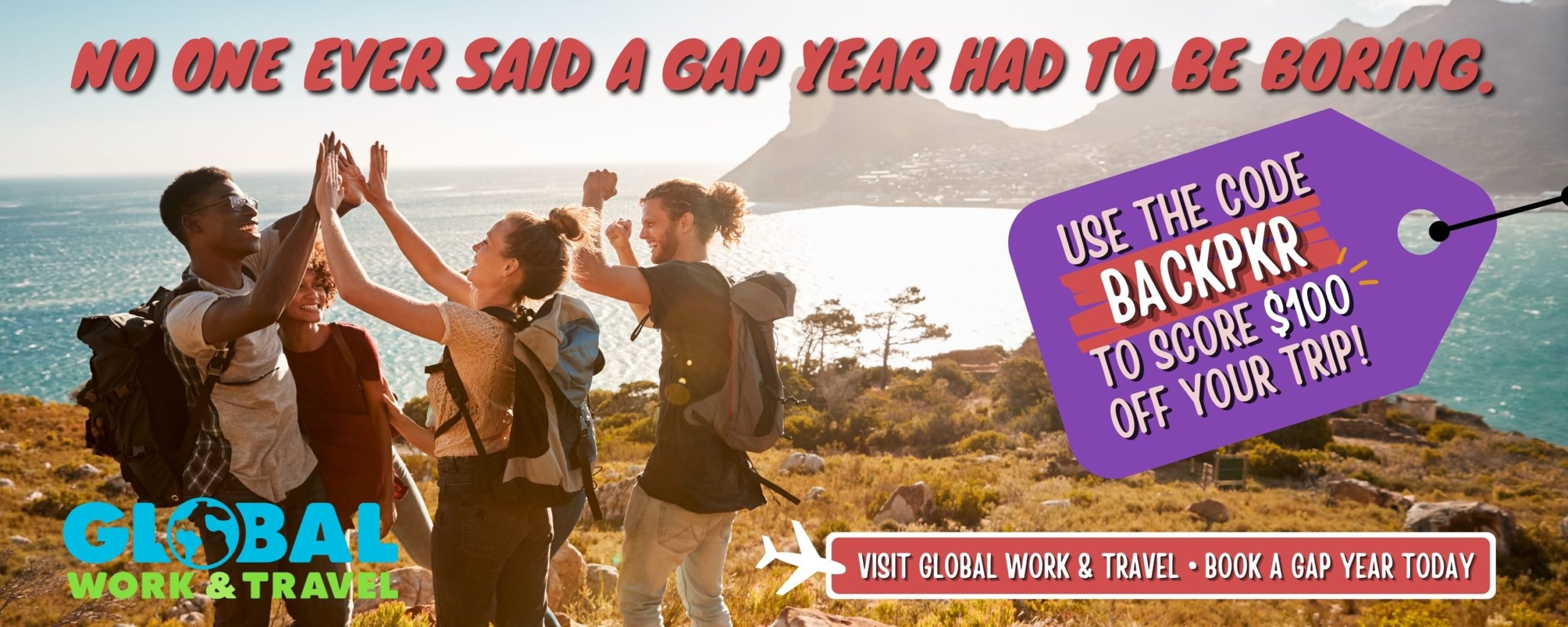 Is This the Best Backpack EVER???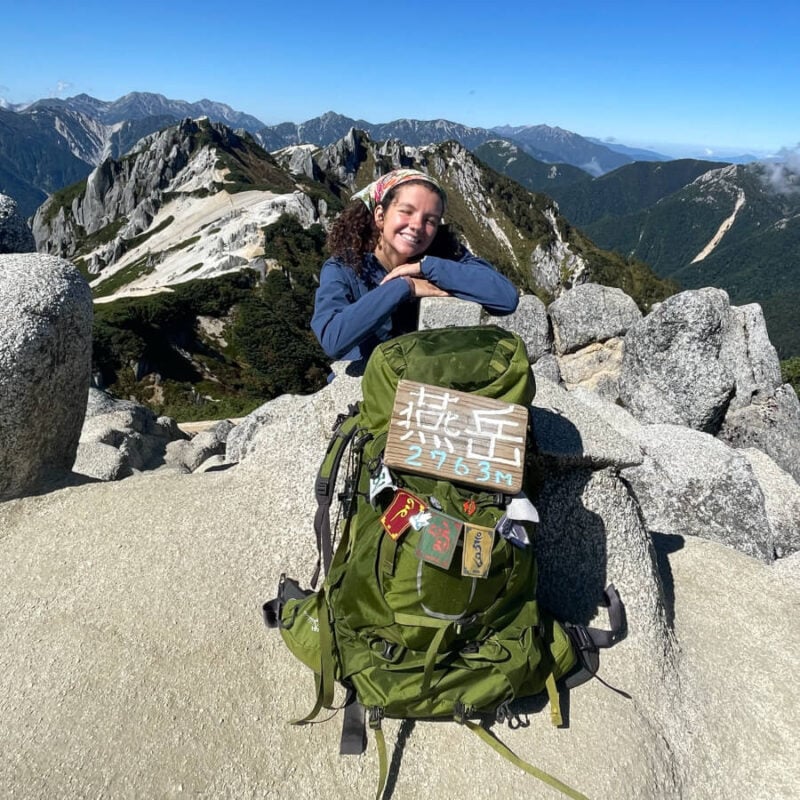 DIY Volunteering in France
If none of those projects appealed to you, fear not! There's plenty more where that came from. While we absolutely love Workaway and Worldpackers, we know that they can sometimes fall short of the mark if you have something specific in mind.
We would never judge you for looking around and finding something that suits you and your skills.
You can also find other epic volunteer projects in France with the help of our ever-reliable friend, the worldwide web.
Chuck in a cheeky search like "environmental nonprofits in Paris" into your search engine of choice, and be amazed by all the awesome results that you get back.
Yes, it may take you a bit of extra time scrolling to find the project of your dreams, but if there's ever been a worthy cause for racking up your screen time, this is it.
Keep in mind, a decent handle of the French language may be necessary if you're going to help in a nonprofit group in France, especially if the program is not tailored to international volunteers.
This is by no means a conclusive list of volunteer projects in France, but we've tracked down these amazing organisations that we think deserve a shout out.
Friends of the Earth France is an environmental NGO that has has branches in countries all over the world. Their French branch brings together 24 local groups that work together for social and environmental justice, focusing on research, advocacy, public awareness and civil disobedience to achieve environmental change.
This is a grassroots group, meaning they start small at a community level, and aim higher from there. The biggest areas they work in are agriculture and food, energy and resources, sustainability and transition.
If you consider yourself a friend of the earth, get in touch with their French branch (or one in another part of the world!) and see how you can get involved.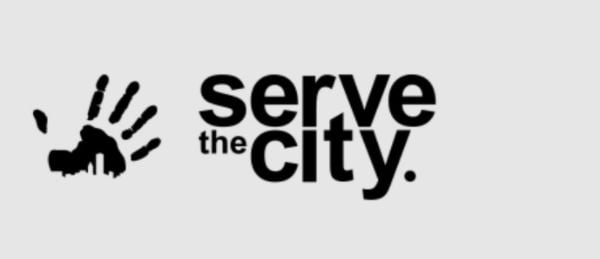 Serve the City Paris is part of a global movement of volunteers that help people in need in different cities around the world. In Paris, their work is focused on helping the homeless, asylum seekers, refugees and underprivileged folk. They offer services like food distribution, language classes, professional mentorship and social development.
The group is English speaking, so you can still take part if you don't quite have a handle of French. Most of the volunteers with Serve the City Paris are foreigners like international students and expats who live in Paris, and want to make a difference. It's all about harnessing the skills of volunteers to see how they can make the best impact, so let them know what you're into, and what you're good at, and see how you can support the community in Paris.
Imagine returning from your trip abroad and being able to say you helped restor ancient monuments and castles in the French countryside. If you volunteer with Rempart, that's exactly what you can tell your mates! This group is looking for volunteers to help on their mission to increase everyones access to heritage, culture and our joint history.
Whatever your experience, age or skills, you can join their team and help restore anything from a chapel, to a mansion or a railway. They've been bringing together international crews of volunteers since 1966. If that's your thing, you can join them, immerse yourself in French culture and preserve some of it while you're at it!
Care4Calais is a volunteer run charity that works with refugees in France, the UK and Belgium. There are thousands of refugees and asylum seekers in France, and Care4Calais seeks to provide emergency aid, assistance and support. They offer support in many dynamic ways including providing shelter, food, healthcare, language lessons, skills transfer, mentorship etc.
Care4Calais relies on the generosity of donors and volunteers to continue supporting refugees in the area. You may approach them with a new idea for a project (like a team of volunteer dentists or an art program!) or join them in some of their existing programs, but whether you're able to work for a few days or a few months, your contribution to the community is welcome and impactful.
Concordia are an organisation that work towards peace and social harmony by placing volunteers in programs around France. Their mission is to help people from every corner of the globe lend a hand to local communities, and the change making projects in France.
They don't work with one particular project, but work across the areas of education, cultural tradition and heritage, youth, community and social economy. They offer both short term, mid length and long volunteer projects. Your impact could be anything from restoring a classified monument, assisting a non-profit group, planning activities for a youth community centre to protecting the environment. No two projects are the same!
DON'T DIE OUT THERE! …Please 🙂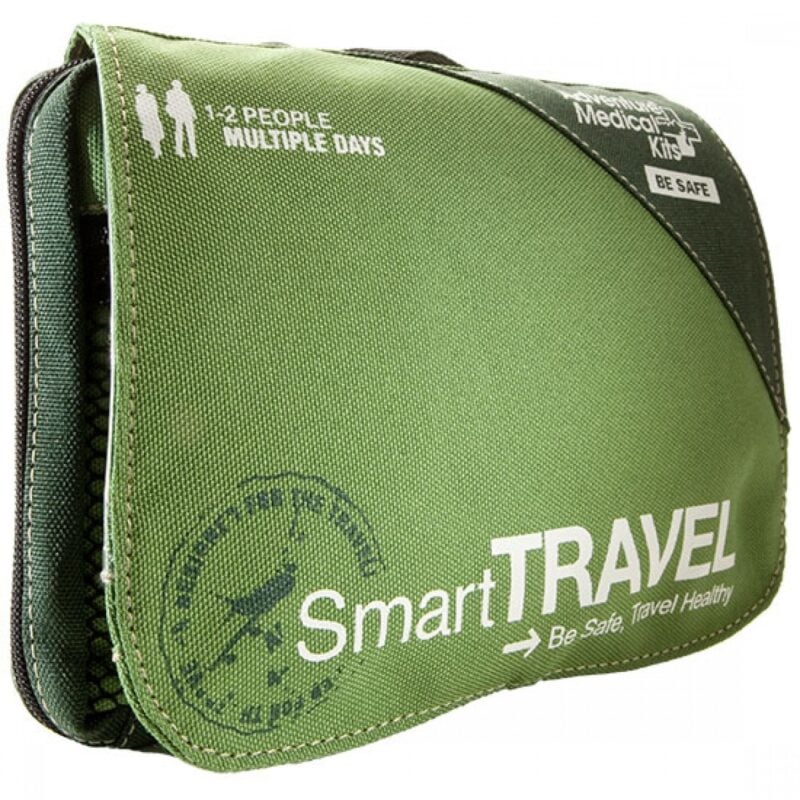 Things go wrong on the road ALL THE TIME. Be prepared for what life throws at you.
Buy an AMK Travel Medical Kit before you head out on your next adventure – don't be daft!
Buy on REI
What to Expect When Volunteering in France
Look, we can't tell you exactly what to expect on your volunteering adventure as each project is completely different from the other. I mean, you saw the options above – you could be in the city or in the forest!
Let me try to paint a picture and give you a rough idea of what awaits while volunteering in France.
Accommodation
If your volunteer project includes accommodation, you can expect to be set up in anything from a dorm-like room with other volunteers, a tent in the alps or a private room in a family home. What did we tell you, each place is gonna be different.
Unless you're volunteering in a super remote or alternative kind of place, you are going to have things like Wi-Fi access and hot water.
If your project doesn't include accommodation, you can take a look at Airbnbs in France and French hostels to find somewhere to rest your pretty little head. It's also worth asking your hosts if they have any local recommendations for accommodation. You might even save a few pennies this way!
Work Hours and Days Off
Most volunteer projects will expect volunteers to chip in between 20-30 hours of their time per week. You'll also have one or two days off to head out and explore.
Make sure you pick the brains of your host for their local knowledge on how to spend your days off! You could be cruising around the French countryside or sipping coffee while you read a book in a Parisian cafe. You choose, both sound pretty ideal to us.
Getting Around
France has an epic public transport network rolled out all over the whole country. It's pretty cheap, reliable and quick. Trains are the fastest, though buses fill the gaps in areas that the trains don't go to, albeit a little bit slower.
If you're keen on driving, we don't blame ya. Cruising through peaceful country towns and vineyards sounds like a pretty fabulous way to experience France. If you're staying out of the city in smaller towns, we say go for it.
A car would be more of a hindrance than a help in busy city centres, where there's a bunch of traffic and hardly any parking spaces. In the cities, stick to walking, biking and catching the metro.
Do's and Don'ts
Do eat everything. You're in France darling, everything's cooked in butter and smothered in cheese. This is no time for a diet!
Do make an effort to learn some French phrases. It shows you're making an effort to communicate, and a little effort goes a long way.
Do say yes! To new opportunities, new skills, new friends and whatever else you can think of.
Do embrace the local culture. Sure, things may be a bit different to how they are at home, but that's the beauty of travel. Embrace the difference!
Don't just assume people speak English. The French have a reputation for being a bit snobby with their language but remember you are a visitor in their country.
Don't forget to ask lots of questions before you arrive so you know what to expect!
Don't be a slacker. No one wants to be that team member who doesn't pull their weight. Remember, you're there to help.
Don't just accept a situation if you're uncomfortable. Yes, you're there to help, but you don't need to agree to things outside your comfort zone.
Don't forget to have fun! Volunteering in France, what an experience. ENJOY IT!
Final Thoughts
Maybe you hadn't considered it before, but hopefully after this post you can see that volunteering in France has so many opportunities. Whether it's to improve your skills, help the community or save the planet, there's plenty of ways you can get involved that feel true to you.
Now, go get packing and we will meet you there.
Au revoir, mon ami.
But don't forget to sort your travel insurance before you leave!
Month to month payments, no lock-in contracts, and no itineraries required: that's the exact kind of insurance digital nomads and long-term traveller types need. Cover yo' pretty little self while you live the DREAM!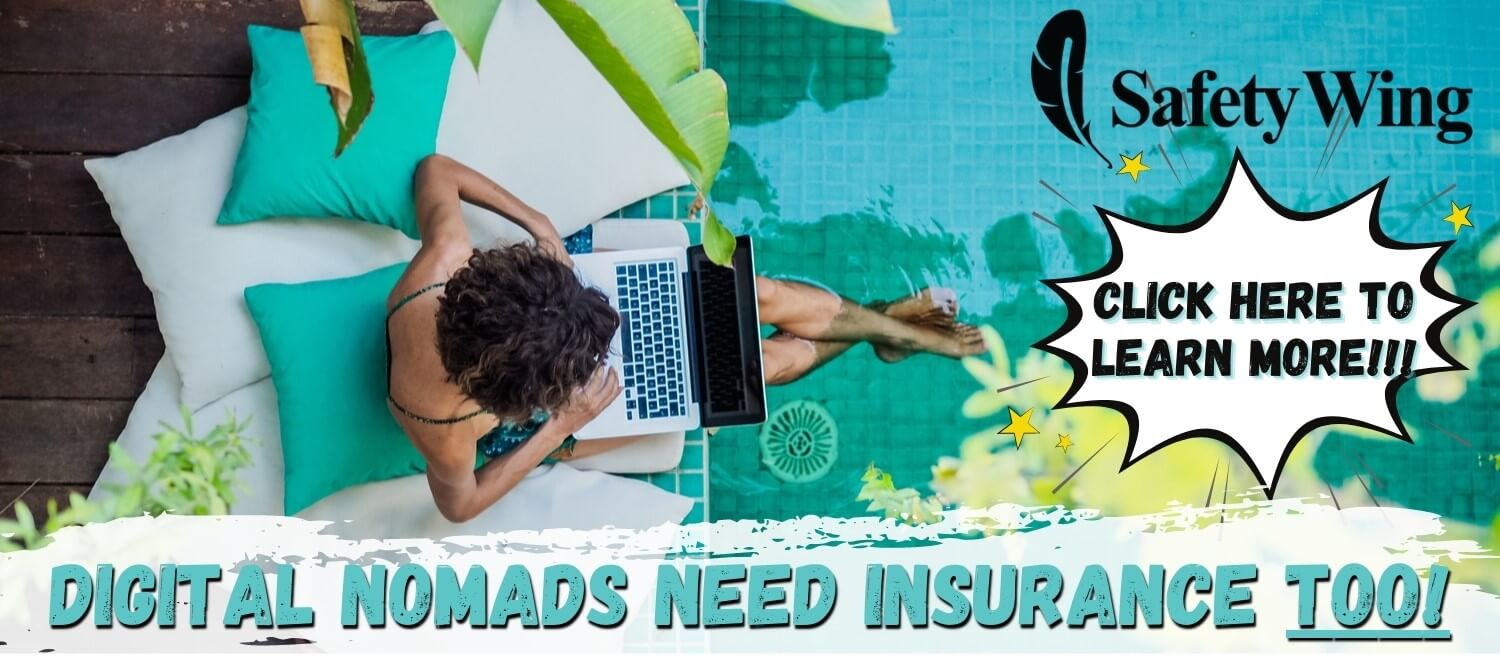 SafetyWing is cheap, easy, and admin-free: just sign up lickety-split so you can get back to work! Click the button below to learn more about SafetyWing's setup or read our insider review for the full tasty scoop.
---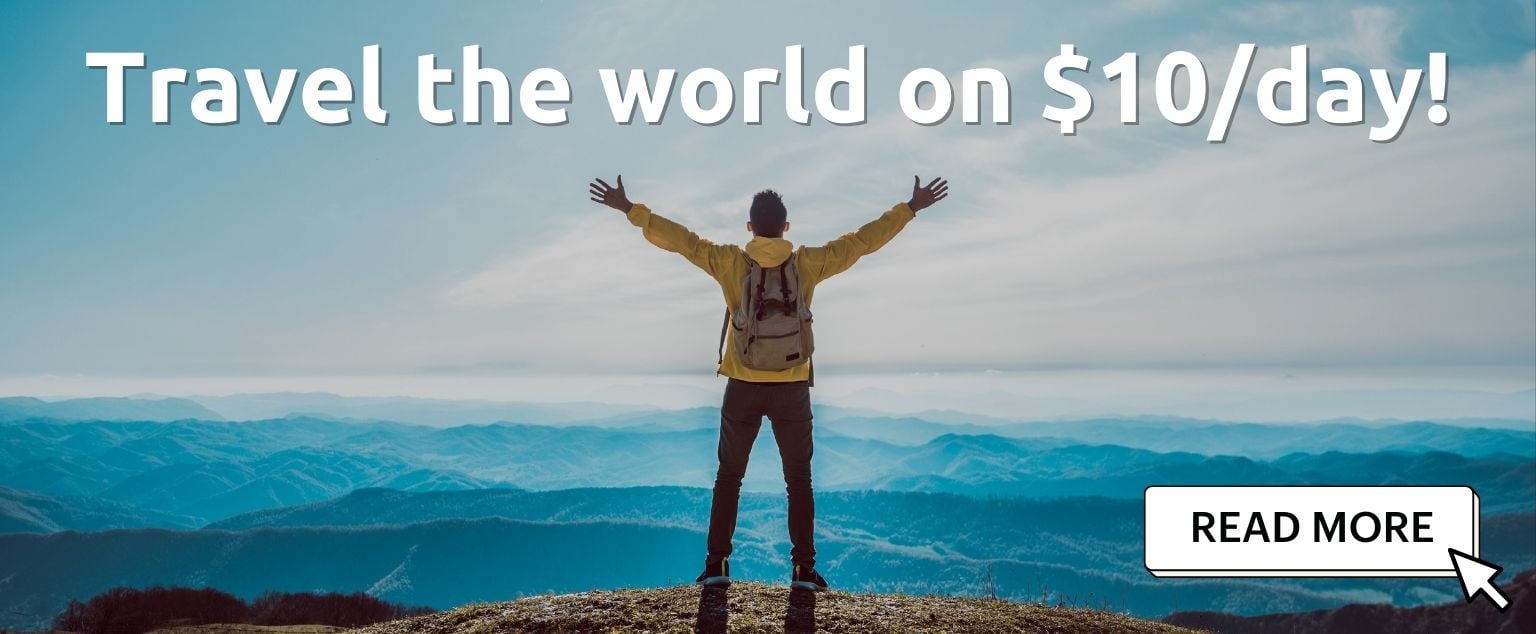 And for transparency's sake, please know that some of the links in our content are affiliate links. That means that if you book your accommodation, buy your gear, or sort your insurance through our link, we earn a small commission (at no extra cost to you). That said, we only link to the gear we trust and never recommend services we don't believe are up to scratch. Again, thank you!