We've all grown up with an abundance of pop culture references to the United States. For many, spending time in the USA is a dream come true. And when you consider the diversity of the country, both in terms of people, culture, and nature, you can absolutely see why.
Why not add some purpose to your trip, and take a look at volunteering in the US?
The issues that permeate the United States are much more serious than the school yard drama we saw in Disney's High School Musical or NYC's Upper East Side teens in Gossip Girl. A country as diverse and varied as the United States comes with a whole lotta issues, from racial, gender, and social inequality to the environmental effects of climate change.
Whether you're a traveller who wants to volunteer, or you're from the States and are keen to travel out of your hometown and discover another pocket of your homeland, keep reading and we will uncover everything you need to know.

Do You Want to Travel FOREVER??
Pop your email in below to get a FREE copy of 'How to Travel the World on $10 a Day!'.
Top 3 Volunteer Projects in United States
Vegan Retreat on Hawaii
> Gardening, cooking, and cleaning
> Hawaii
Summer Camp Volunteer
> Teaching classes, vibe checker, cook.
> Michigan
Work with rescue Horses
> Work with horses, farm maintenance, sustainable living, working with animals.
> Montana
What You Need to Know about Volunteering in the US
From volunteering on a farm in upstate New York, to working on a horse ranch or supporting at risk LGBTQIA+ youth, the range of volunteer projects in the US is astounding.
There are so many ways you can volunteer, and knowing where to start can feel a bit overwhelming. We've got you covered though. This article will take you through how to find projects that inspire you.
Step one: Allow us to introduce you to our mates Worldpackers and Workaway. These platforms are tried and tested ways that travellers can connect with volunteer projects and cultural exchanges all over the world. It's easy to navigate and search for options that suit YOU, and the sign up fee won't break the bank either. We can even spot you a few bucks off the sign up fee, and you can use the money to buy a bagel or a beer when you arrive in the 'Land of the Free.'
If you like to walk the path less travelled, you can also take the DIY approach and track down a volunteer project without the help of a third party platform. This approach takes a bit more time, but we will break it down and provide some tips if you keep scrolling.
Before you start the search, be sure that volunteering and giving your time to a project is what you really want. If you are looking for something a bit more chill, backpacking the US may be more your speed.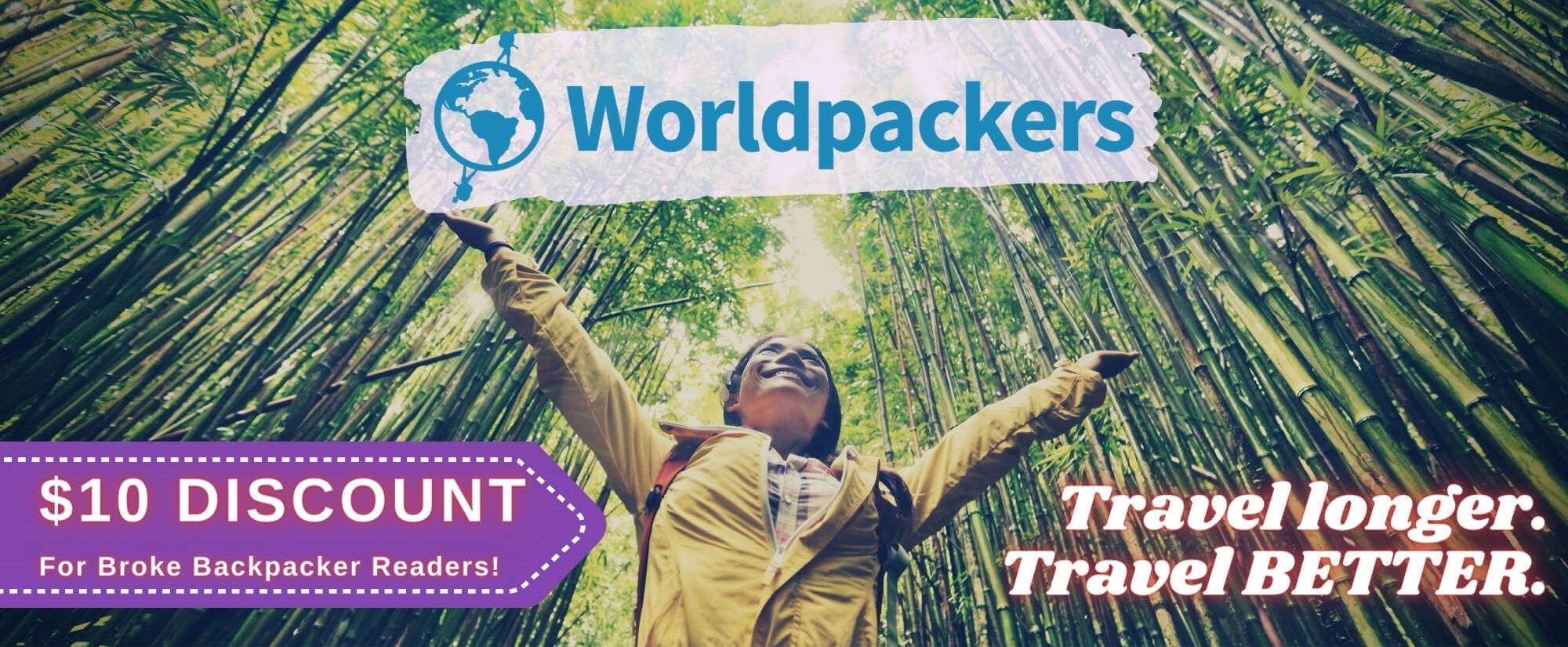 Worldpackers: connecting travellers with meaningful travel experiences.
Why Volunteer in the United States
Your reason for volunteering will be unique to you. Maybe you're looking for a chance to give back, want some professional experience, or just want a cool new adventure abroad. These are all great reasons! Here are some extras in case you need inspiration:
Follow your passions – If you've got a passion, don't ignore it. Putting time and energy into a cause you believe in is the ticket to making a difference. Your passion may be education, art, cultural exchange, environmental protection…. The list goes on. Whatever it is, you can find a volunteer project in the United States that aligns with your values and makes a tangible impact.
Meaningful experience in a diverse country – We've all been exposed to US culture somehow, even if just through the Hollywood movies we've watched. By going there, you'll have the chance to experience the country in a personal way, through a local lens too.
Leave it better than you found it – Volunteering gives you the opportunity to have a positive impact on the place you visit. Chances are, it will have an impact on you individually, too.
Learn/try something new – It's not everyday that you can dive head first into a new project and try something new. Whether that be learning a new skill like gardening, graphic design, or how to communicate with people, there will be plenty of opportunity to upskill.
Have a local experience – Sure, hanging out in Times Square, taking a selfie in front the Hollywood sign, or getting smashed in Vegas are fun ways to experience the United States, but volunteering allows you to connect with the local experience and dive deep into a less touristy side of the US.
Meet new people – Whether you're connecting with volunteers, locals, or the people you meet along the way, volunteering in the US gives you the chance to make new connections with people from all over the world.
Before You Volunteer in the United States
Before we get to the kick-ass projects working to make the world a better place, let's take a quick look at the tough stuff us travellers love to hate: visas and vaccinations.
Visas
Some volunteer work in the United States is possible with a tourist visa, provided the project work doesn't go against the rules of the US Citizenship and Immigration Service.
Technically, as long as you're not being compensated for your work, you shouldn't need a work visa to volunteer. There is a B-1 visa that specifically allows voluntary work in the United States, so this is also an option.
As each project will differ and visa stuff is always complicated, I'd suggest contacting your project coordinator to see what visas their volunteers usually have. You don't want a visa misstep to get in the way of your exciting adventure!
Vaccinations
There is a list of vaccinations recommended by the World Health Organisation, though the ones you should make sure you're up to date on are hepatitis A, hepatitis B, rabies, and COVID-19.
Having a chat with your doctor or a travel nurse to see if they have any professional advice on this is the best way to make informed decisions about your health.
The United States of America at a Glance
Currency – US Dollar
Capital City – Washington DC
Official Language – None!
Did you know that the United States does not have an official language? In saying that, the national language is (American) English, which 78% of the population speaks at home. The next most commonly spoken language is Spanish, which is spoken at home by 13.8% of the population.
Costs of Volunteering in the United States
It's common that you will need to pay a program fee to volunteer in the United States. This cost will vary from project to project, but the amount covers things like accommodation, some meals, and the administrative costs involved with organising volunteers.
Other costs that you will need to factor in involve are getting there, spending money, and travel insurance. Don't overlook that last one either. While it may seem like an unnecessary cost, 100% of people who don't have travel insurance don't enjoy the expenses that come if they get into trouble. Especially if it involves the cost of medical bills in the US.. Trust me, kids.
Choosing a Volunteer Project in the United States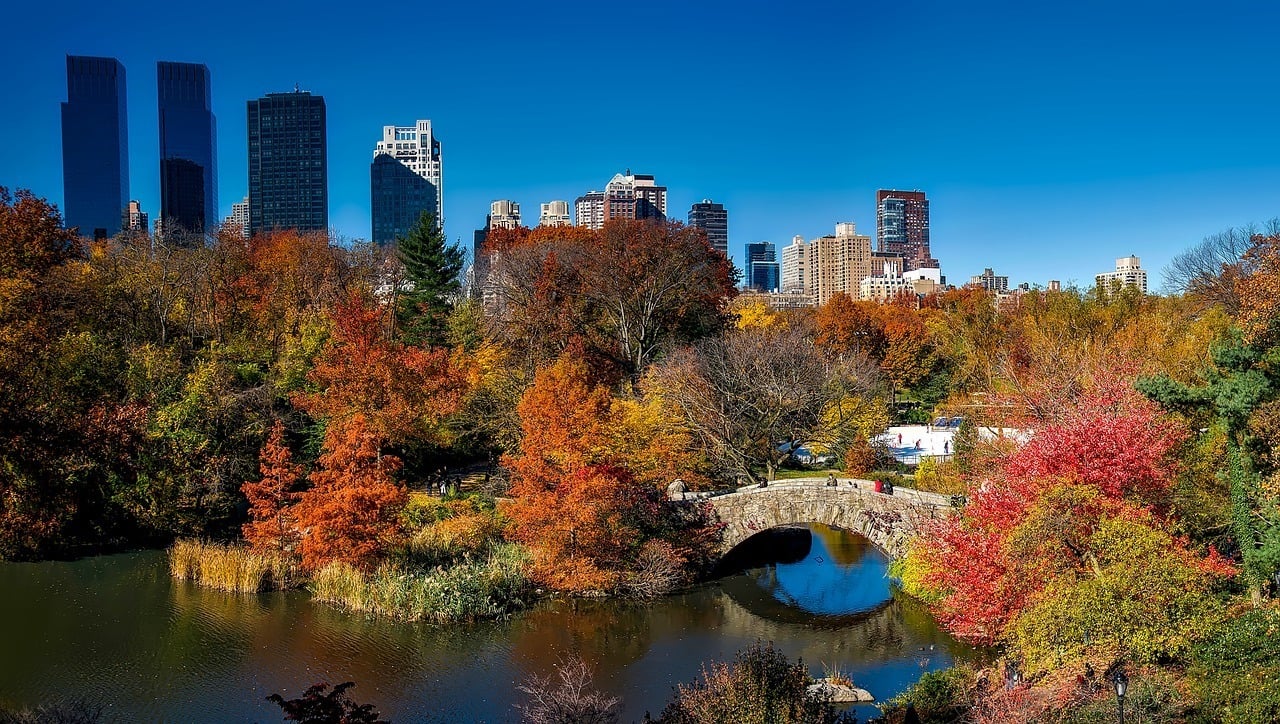 With a country as dynamic as the United States, you better believe you'll find a HUGE range of volunteer projects to choose from. And destinations, too. You could basically consider each of the states as their own separate country, with distinct cultures, traditions, and landscapes.
The best way to choose a volunteer project in the United States is to consider what you are good at and what you like doing. The way you'll have the biggest impact (and the best time) is by getting involved in a project that you're excited about. And that, my friend, will be different for each of us.
You should also think about the amount of time you'd like to volunteer for. Some projects are happy to have volunteers help out for as little as a few hours, whereas others want the commitment of a few weeks or even months.
Here's a breakdown of the range of volunteer projects you'll find in the United States:
Environmental Projects – It is now more crucial than ever that we protect our mother earth. If you're passionate about our planet, there are many environmental projects you can volunteer on. This may involve work like physical cleanups or supporting an organisation that does environmental advocacy.
Summer camp – Is there anything more 'Murican than a summer camp? I mean, surely you've seen Parent Trap and the billions of other films that include summer camps. You can join in on the vibes as a camp mentor, and help give kids from the US the best summer of their lives. Some of these gigs may actually be paid!
Animal Welfare – What's not to love about our furry friends? Unfortunately, many animals don't have the best start in life. You can support animal welfare by volunteering at a shelter or animal sanctuary to ensure that animals have the best shot at a loving, fair, and safe life.
Agriculture, Permaculture, and Sustainable Farming – Get your hands dirty and learn about permaculture or agriculture while you're at it. If you don't have experience in this area yet, many projects will be happy to teach you what you need to know. This may be the next step towards starting your dream community set up with your best mates.
Construction work – If you're any good with tools, consider lending a hand to some kind of construction project. This could involve building something for a sustainable community or helping out on a local farm.
Organisational Support for Social projects – There are many social projects and non-profit groups in the United States working to make a difference. There are also many ways you can support them. If you've got skills in marketing, videography, web design, or development, this may be the best way you can make a difference!
Save $$$ • Save the Planet • Save Your Stomach!
Drink water from ANYWHERE. The Grayl Geopress is the worlds leading filtered water bottle protecting you from all manner of waterborne nasties.
Single-use plastic bottles are a MASSIVE threat to marine life. Be a part of the solution and travel with a filter water bottle. Save money and the environment!
We've tested the Geopress rigorously from the icy heights of Pakistan to the tropical jungles of Bali, and can confirm: it's the best water bottle you'll ever buy!
View on REI
Read the Review
Top Volunteer Projects in the United States
Now let's take a look at some of the amazing opportunities that are waiting for helping hands!
Opportunity: Teaching classes, vibe checker, cook
Location: Michigan
This is a non-profit summer and outdoor camp in Michigan. They offer unforgettable experiences to campers including high ropes courses, ziplining, water activities, games, camping (obviously) and outdoor skills. If that sounds like fun to you, you can join as a camp volunteer!
There are many different roles to fill within the camp. You can help out by teaching nature and life skills, cooking, and making sure everyone is having a damn good time.
This is a quintessential experience for many in the US, and you can have it during your time there too. There's even a chance that you can get paid for this role, so if it sounds like something you'd be into, look into it!
When the summer is over, you can even continue the adventure with camping in Michigan or renting an RV!
Opportunity: Work with horses, farm maintenance, sustainable living, working with animals
Location: Montana
Attention to all the horse girls and boys, this volunteer project is with a non profit organisation that rescues abused, abandoned, and unwanted horses in Montana. The horses are brought to the property where they are given love, respect, and training for use in therapy programs.
As a volunteer, you can help with the daily chores on the farm, feed the animals, work with the horses, and help with the construction of shelters and fences.
They are in the process of becoming a self-sustaining project, and working towards making the property a summer camp where at-risk youth can come for therapeutic riding lessons, equine-assisted psychotherapy, and sustainability education. It's a great project for those who want to work with horses and learn about sustainable living while having an impact on other people's lives.
This project makes a point of welcoming people of colour and LGBTQIA+ volunteers, which we love to see. It's located closeby to Yellowstone National Park and there is plenty of natural beauty to explore in your downtime. Don't forget to do a Montana road trip during your stay too!
Opportunity: Gardening, cooking, cleaning
Location: Hawaii
Are you passionate about the vegan lifestyle or interested in learning about it? This volunteer project is on a retreat in Hawaii that provides a live-in educational program for those that want to learn about vegan living and sustainability.
As a volunteer, there are many ways you can lend a hand, including work in the large organic garden, cooking healthy and nutritious meals for the guests and volunteers, and cleaning. Being a part of this project gives you the chance to learn about sustainable practises, expand your environmental consciousness, foster your capacity for compassion, and learn about veganism.
You've hit the jackpot with this one, as volunteers get their own private room on the property. On your days off, you can explore the beauty of Big Island Hawaii.
Opportunity: Gardening, harvesting, farm work
Location: Loudonville
Have you always dreamed of learning the skills needed to run a sustainable farm? This project could be your ticket there, baby. It is a chestnut and blueberry farm in Loudonville that uses regenerative and sustainable practises.
As a volunteer, your job would involve tasks like harvesting, planting, gardening, brewing, spraying compost tea, mulching, pruning, forestry, attending and running a stall at farmers markets, beekeeping, scarecrows, mowing, and fertilizing – whew!
This is a family-owned farm, so you'll be connected to their local culture. They have three kids, and if you are good with kids, playing with them could be part of your role. If you're not a native English speaker, they love hosting people to help them practise English and show off their way of life.
Is This the Best Backpack EVER???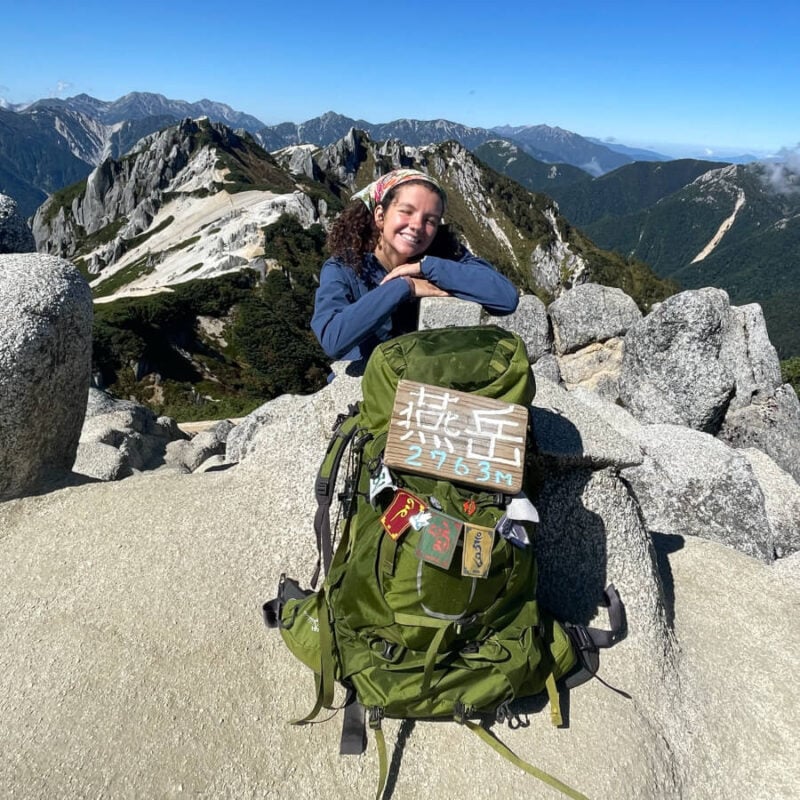 DIY Volunteering in the United States
If none of the above projects caught your interest, fear not! You can also take the DIY approach to finding a volunteer project in the US.
When I say DIY, I mean you use your sleuth/research skills to track down an awesome volunteer project that isn't advertised on a third-party platform.
Sure, this approach can take a little longer, which is why many prefer to take a more simple approach. But it's worth taking your time if it means you find something that you really want to do. This tends to be a better approach for those who want to volunteer for a social impact, rather than a cultural exchange.
Searching on the internet is a good way to do this. Be specific in your search and your more likely to find a good organisation or project. By that, I mean be specific with the location you want or the kind of organisation you would like to support. Something like "environmental NGO California" should get you plenty of good results.
You can also do the old fashion way and find projects through word of mouth, or listed in a hostel or community centre once you get to the US. If you want to try it this way, make sure you've got the right visa that allows you to volunteer.
Opportunity: Organisational support, youth mentorship
Location: New York City
Studies show that LGBTQIA+ youth make up 40% of the homeless youth population in New York City. The Ali Forney Centre works to beat those statistics and provides homeless LGBTQIA+ youth in New York City a safe, warm, supportive environment to escape the streets and empower them with the tools they need to live independently. They provide housing, job readiness training, work placements, health services, and counselling. This comprehensive support ensures at risk LGBTQIA+ youth have security, and a place they can develop pride in their identities.
As a volunteer, you can support them with meal preparation, youth counselor assistance, drop-in centre assistance, LEAP mentor, fundraising, and administrative assistance. These volunteer positions are subject to your own experience and the time you can commit to the organisation as a volunteer.
Opportunity: Cleanup events, fundraising, environmental education
Location: Chico, California
California has a dry, arid climate and it's an area where the effects of climate change are already felt in full force. The temperature is rising, bush fires are becoming more common, and the droughts are hitting harder than ever. Sorry to sound alarmist, but if you want to help, keep reading!
The Butte Environmental Council is an influential grassroots environmental organisation in the state of California that works to provide the neighbourhood with environmental education, awareness, and engagement. They do this through different programs, projects, and events including tree planting, clean up events, community education, advocacy, and fundraising.
Many hands make lighter work, so if you'd like to get involved and leave the Californian environment better than you found it, get in touch!
Opportunity: Organising, administrative support, campaigning, unlearning
Location: Countrywide
The #BlackLivesMatter movement was founded in 2013 in response to the acquittal of Trayvon Martin's murderer. Since then, the movement has gained popularity and notoriety, and the deep seeded issue of racial inequality for BIPOC in the United States and beyond has become widely discussed in mainstream society. Despite the widespread international support, there is much work to be done.
The mission of Black Lives Matter is to eradicate white supremacy and build local power to intervene in violence inflicted on Black communities. To dismantle the systems that oppress BIPOC people, they need support and this fight didn't end after the #BLM hashtag stopped trending in 2020.
You can be an ally and join the movement. There are BLM chapters all over the United States which you can get involved in, and a variety of ways you can support the movement according to your strengths.
DON'T DIE OUT THERE! …Please 🙂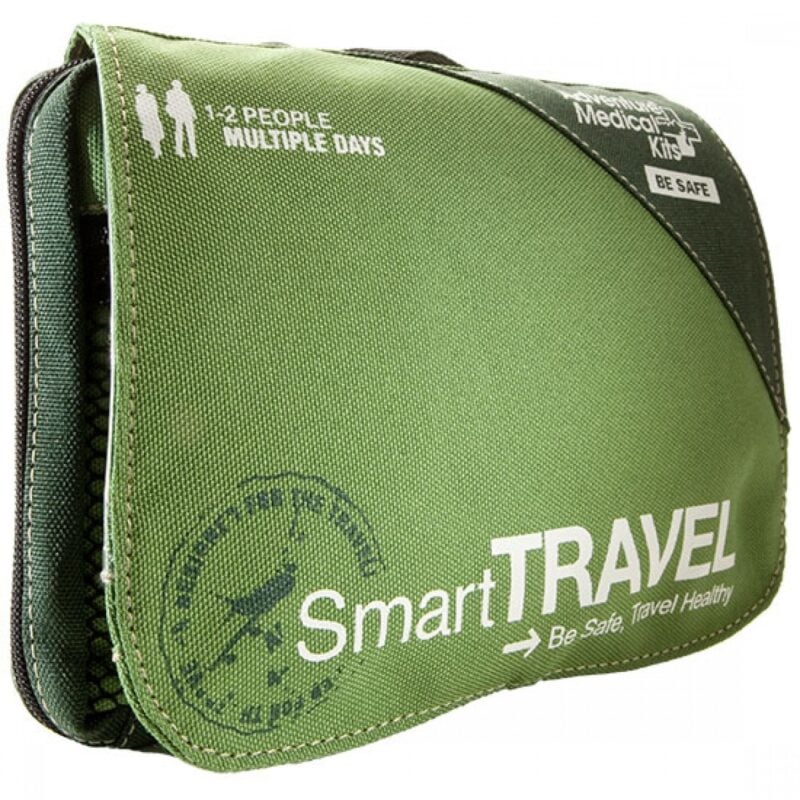 Things go wrong on the road ALL THE TIME. Be prepared for what life throws at you.
Buy an AMK Travel Medical Kit before you head out on your next adventure – don't be daft!
Buy on REI
What to Expect When Volunteering in the United States
I can't tell you exactly what to expect when you're volunteering in the United States, as that will depend on where you go and the project you get involved in. What I can do is give you a rough idea of what it's usually like for volunteers to help paint the picture. Unless you love mystery, you should definitely clarify these details with your project host/organiser.
Accommodation
If accommodation is arranged for you by the project, it could be anything from a dorm-like set-up, a tent pitched in nature, or a private room in a family home. The last one is only really likely if you hit the jackpot.
If your project doesn't sort out accommodation for you, it's still worth asking if they have any recommendations. That may help you find somewhere close to the project, and could work out cheaper than finding a place another way.
Check out community noticeboards for places to rent short term. If that sounds too tricky, there is always our old faithful friends Airbnb and and Hostelworld.
Work hours and Days Off
This one will vary big time! Most volunteer projects you find through Workaway or Worldpackers will expect volunteers to chip in between 20-30 hours per week and give you 1-2 days off per week.
Make sure you clarify with your hosts before arriving and ask them for their local recommendations on how to spend your downtime.
Getting Around
This will totally depend on where you decide to volunteer in the US. It's a big country, and having a car might be the most convenient way. Buses (including long haul buses) serve the whole country, and most areas should have some kind of public transport to get around. It's worth doing your own search on the best way to get around once you know what area you're headed to.
Do's and Don'ts
Do say yes to new opportunities! Did you really travel all the way to the United States to pass up on cool opportunities? Didn't think so.
Do ask lots of questions before you start volunteering. This helps manage both your expectations, and the expectations of the organisation. Also, don't be afraid to ask questions and clarify while you're there.
Do work hard. You're there to volunteer and make a difference, not for a holiday.
Do allocate some time to explore the country.
Do remember to tip when you eat out. Americans usually tip 15-20% of the cost of the meal.
Don't insult the country. According to a Gallop poll, 9/10 people in the States are proud Americans, and some can be very patriotic. Some countries are good at self deprecating humour or open to criticising their government. Generally speaking, citizens from the US don't have that reputation. So better to avoid that, even in jest, you are in their country after all.
Don't assume people will have the same values as you. Avoid mentioning divisive topics such as gun control, the death penalty, abortion, civil rights, etc. as these topics can quickly become heated.
Don't slack off. No one wants a lazy team member. Remember, you're there to help!
Don't forget to have fun! Yes, you're there to make a difference, but you can have fun while you're at it!
Final Thoughts
We did it, folks! Hopefully, this has answered any questions you had. Once you've found a project, you can book your ticket and get ready for a party in the USA.
At the risk of sounding like a whinging parent, please don't forget to organise travel insurance before you jet off. Coming from someone who has had the cost of a few stolen phones and exorbitant medical bills ($$$$$) covered by travel insurance while abroad, you can trust me when I tell ya, it's not worth being caught without it.
Safe travels, y'all!
But don't forget to sort your travel insurance before you leave!
Month to month payments, no lock-in contracts, and no itineraries required: that's the exact kind of insurance digital nomads and long-term traveller types need. Cover yo' pretty little self while you live the DREAM!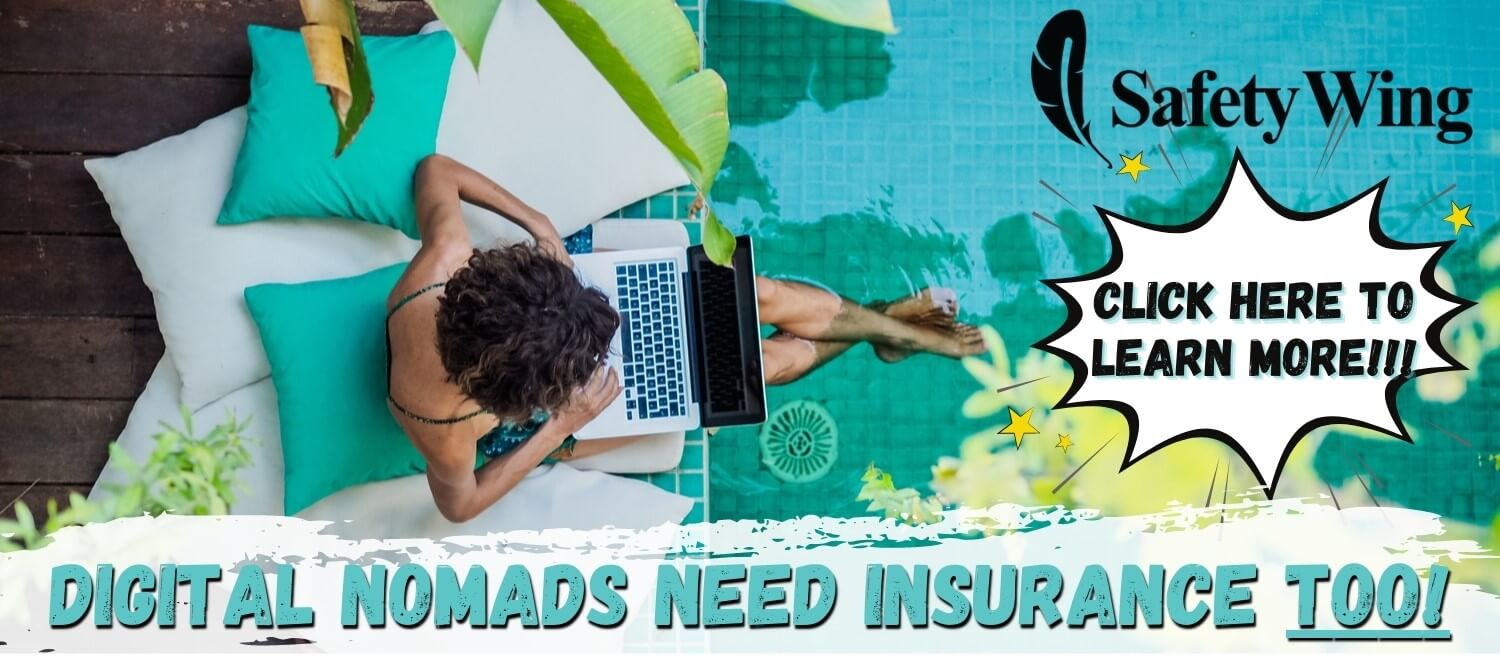 SafetyWing is cheap, easy, and admin-free: just sign up lickety-split so you can get back to work! Click the button below to learn more about SafetyWing's setup or read our insider review for the full tasty scoop.
---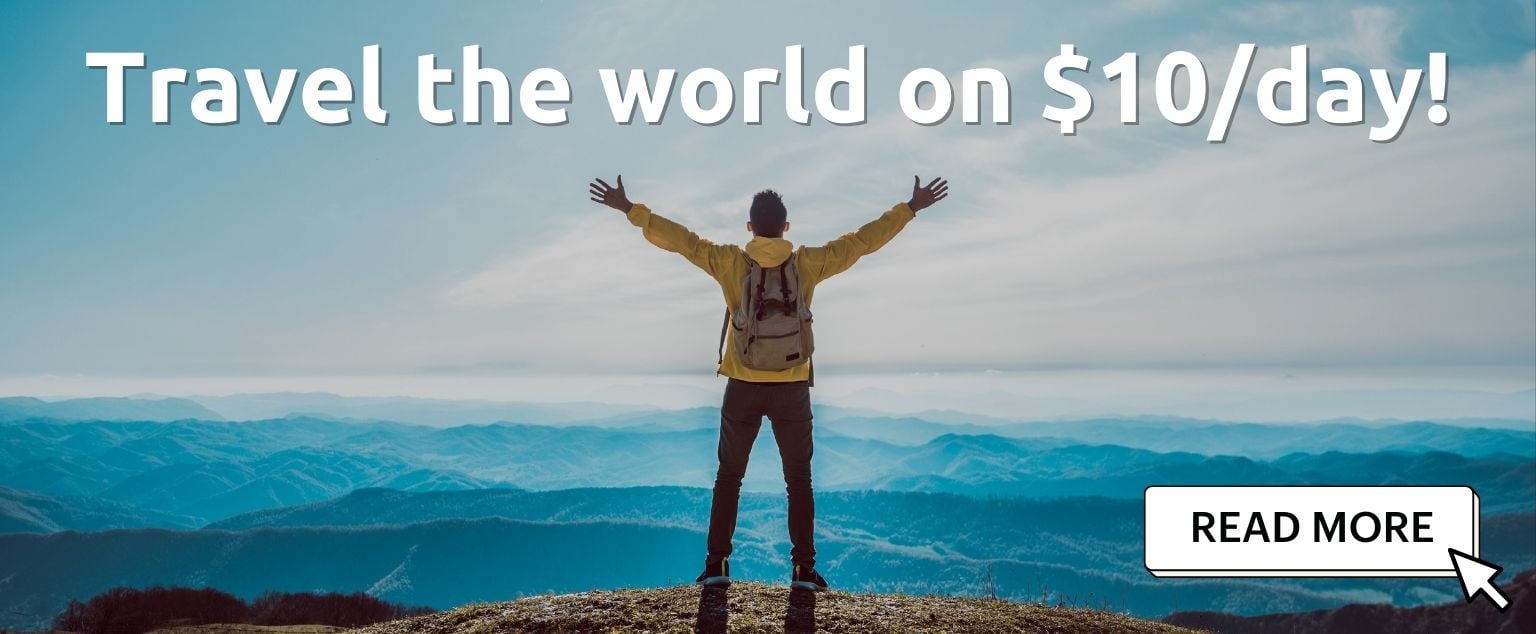 And for transparency's sake, please know that some of the links in our content are affiliate links. That means that if you book your accommodation, buy your gear, or sort your insurance through our link, we earn a small commission (at no extra cost to you). That said, we only link to the gear we trust and never recommend services we don't believe are up to scratch. Again, thank you!