Vast and with no end to its natural beauty, Montana is all about epic adventures. Here you'll find sprawling national parks, supreme glaciers in the north, and the infamous Yellowstone in the south.
But wait – there's more! There are swathes of super hike-able forests and unique badlands with their crazy geology, making you feel as if you've been transported to another time and place altogether. Tie it up with some quaint, historic towns, and Montana is worth more than a few road trips!
With long distances between destination, and driving conditions not always the best, figuring out the timescale of any four-wheeled journey in Montana is paramount. You've got to plan, plan and plan some more – and that can take a LOT of research.
And that's where we come in. We've got this mammoth guide filled with Montana road trip essentials – from important stuff like insurance and the rules of the road in this US state to the meaty Montana road trips themselves. Ready for the adventure of a lifetime in the great outdoors? Read on and get hyped!

Do You Want to Travel FOREVER??
Pop your email in below to get a FREE copy of 'How to Travel the World on $10 a Day!'.
Why Roadtrip in Montana?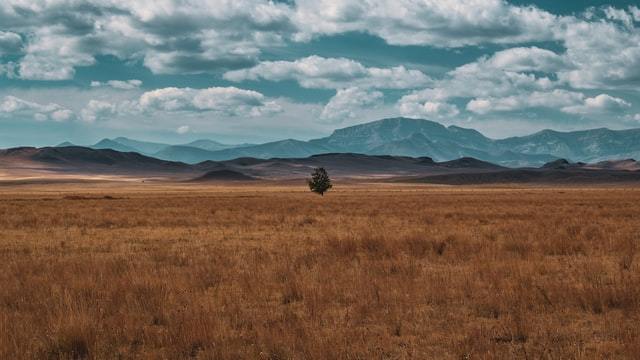 Montana is definitely made for road trips.
Vast stretches of natural awesomeness, a ton of wilderness, and hiking opportunities up the wazoo make it a literal road tripper's dream, plus all these other awesome factors…
You could simply drive without stopping anywhere in Montana and be stoked with what you see out the window. There is virtually no end to its national parks, forests, lakes, rivers, mountains – heck, Montana MEANS mountain.
Montana is big. Really big. Like, the 4th biggest state big. And with a whole lot of space (and a lack of people) there's much exploration to be done and many reasons to fall in love with Montana. Why not have your own wheels? It just makes sense to us!
And another thing; literally so much of Montana cannot be seen by relying on public transport. Sure, there's Amtrak, but that can only get you so far in Montana. You have to drive to see the good stuff here.
Driving in Montana also gets you off the beaten track, gets you seeing what you want to see away from easy-to-reach tourist hotspots, and really allows you to carve out a unique adventure for yourself.
Because it's such a big state, accommodation options can be few and far between. Having your own wheels gives you a little more freedom when it comes to finding places to stay, from campsites to a splurge on a fancy hotel because you've been driving all day and you need that lux.
Now that we've got all the boring (but essential) stuff out of the way, let's jump right into the three best Montana road trips!
From: Glendive
To: Billings
Total Distance: 376 miles
Days: 3
Top Road Trip Stops: Medicine Rocks State Park; Powder River; Makoshika State Park.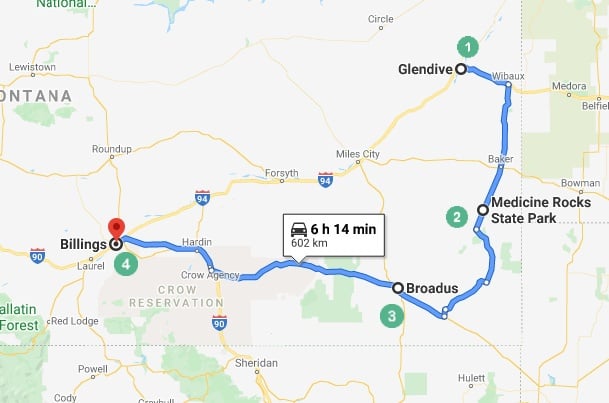 Montana is famed for its badlands – vast stretches of badass wilderness that feel partway between a prairie and a desert. You cannot miss seeing this fantastic scenery for yourself.
Driving through this landscape, you'll often have the road to yourself. Shaped by water over thousands of years, there are some truly weird shapes going on. A lot of the time, it'll be like driving through a painting.
This road trip in Montana is a pretty easy one, no huge strenuous drives, but the quality of the scenery is top-notch, we have to say. It's an awesome way to break yourself into this vast, visually impressive state.
Road Trip Highlights:
Driving through the vast Martian landscapes of the Makoshika State Park. We think this is pretty much unmissable.
Staying overnight and grilling your own dinner in the sacred lands of Medicine Rocks State Park.
If you think these landscapes couldn't get any cooler, imagine DINOSAURS in them! Learn all about them in Ekalaka.
Experiencing truly remote living in Broadus.
Floating along the Powder River in a kayak and simply lapping it all up.
Day 1: Glendive to Medicine Rocks State Park (2 hours)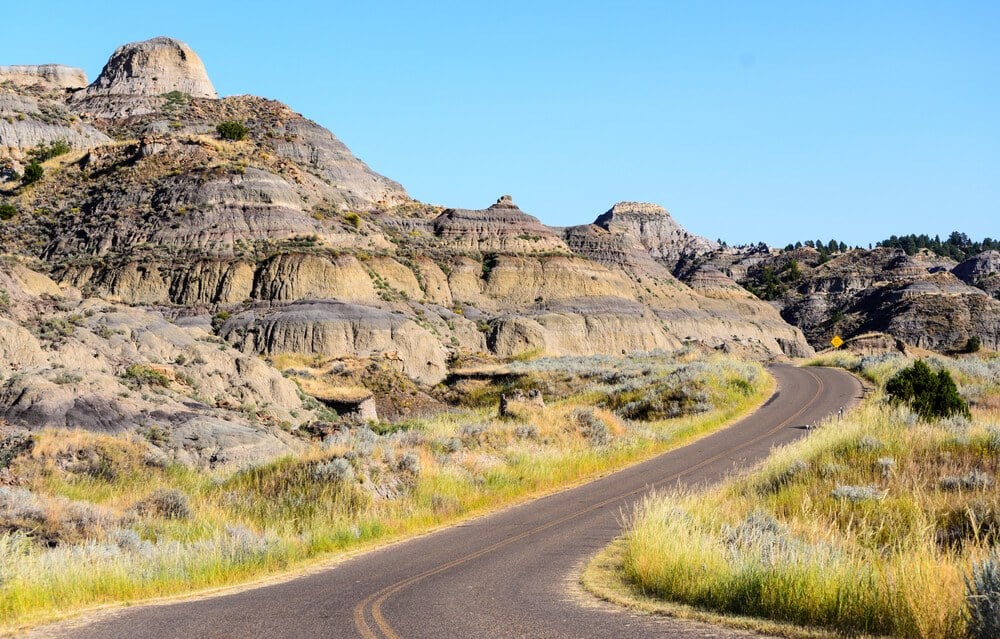 Day 1 starts easy peasy with a sub-2-hour drive out of Glendive right into Montana's stunning badlands, along the state's so-called "Dinosaur Trail." Get ready for weird rock formations, out-of-this-world landscapes, wonderful mineral specimens, fossils, and a load of different ways to enjoy it all.
Medicine Rocks State Park is your destination, and part of the reason for this drive being so short is allowing yourself plenty of time to explore this stunning location. The rocks in the state park are like something out of a sci-fi movie, twisting, incredible structures that will have you stopping to snap photos at every turn.
From Glendive, you have the option to swing by Makoshika State Park (Montana's largest) for a taste of the badlands to come. In fact, you should get up early and spend some time here early in the morning. It's home to dinosaur fossils and stunning landscapes.
After you're done exploring (if you have), head out on the I-94 to Wibaux. Then it's a simple matter of heading south 'til you hit the state park. The last "big" town is Baker. If you need to stock up on anything, this is the place to do it.
Best Stops: Makoshika State Park; Baker.
Where to Eat: CC's Cafe, close to Glendive Dinosaur and Fossil Museum. Serves all-day breakfast. Medicine Rocks National Park has grills and picnic areas so you can bring your own chow.
Where to Stay: 12 first-come, first-served campsites are located at the state park. Nearby Baker (an hour north) has some more solid options, including Sagebrush Inn.
Day 2: Medicine Rocks State Park to Broadus (2 hours)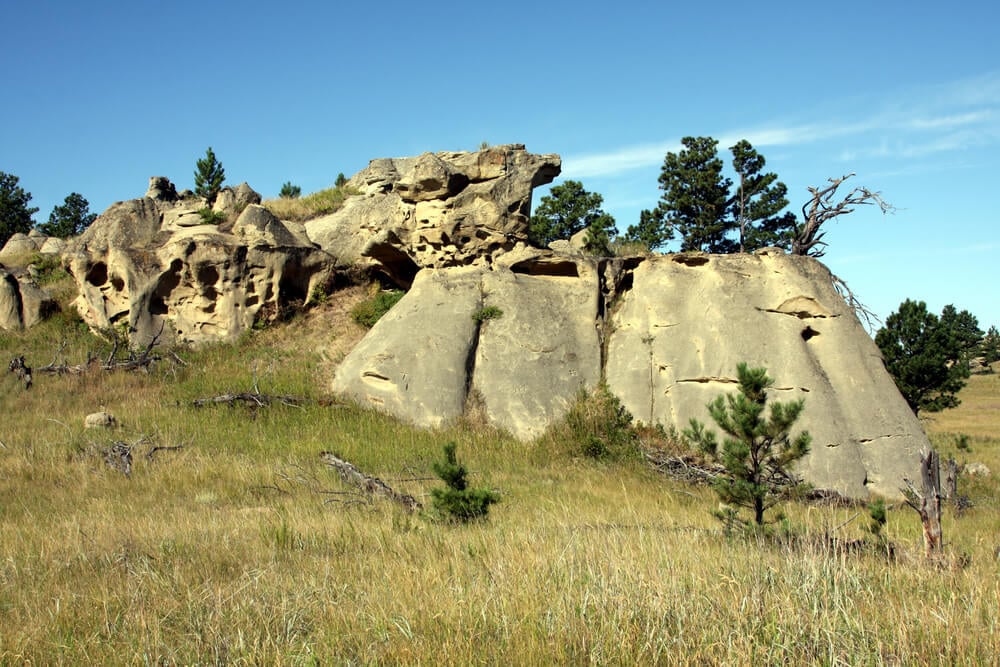 Get up early to make the most of Medicine Rocks State Park. There are a fair few short hikes (i.e. less than a mile) to get your blood pumping and let you snap some shots of the insane terrain here.
The next leg of your eastern Montana adventure is a relatively short one; just 16 minutes' drive away is Ekalaka. It's a good spot for breakfast and coffee, and to check your itinerary before you head off again. Also in Ekalaka – dinosaurs. Check out the awesome triceratops skulls and other cool bits and pieces at the Carter County Museum – it's cool!
Next, you'll be driving through some pretty epic slices of the Montana badlands on the way to your final destination of the day, Broadus. It's a small town located along the "Warrior Trail" that is basically the gateway to southeastern Montana. It's an example of just how remote Montana can get, with seemingly endless prairies and plains on the doorstep.
Hit up the town's antique shop for some frontier finds, or take a trip out of town to the Powder River, one of the state's remotest rivers. Super scenic and famed for being very shallow but very wide, it flows through farmlands and badlands alike. This is an excellent rafting spot.
Best Stops: Ekalaka; Powder River.
Where to Eat: Stomping Grounds Coffee House; Powder River Stockmans Club; Western Chick (for coffee).
Where to Stay: Wayside RV Park and Campground. Or for something comfy to use as a basecamp, try Gaitlin-Bickle House, a neat little Airbnb in Downtown Broadus.
Day 3: Broadus to Billings (3 hours)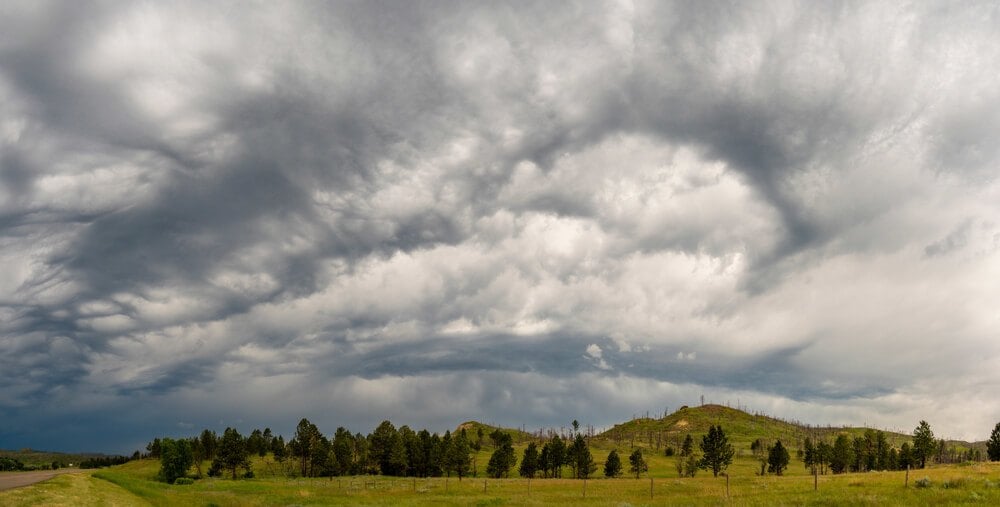 Anyone who's been hankering after a bit of civilisation after their road trip in Montana so far will be happy to hear that Billings is your final stop. It's the largest city in Montana, so it makes for a good place to stock up on any essentials you may be missing. Plus, there's a nice selection of comfy places to recharge your batteries.
Billings also happens to have a whole load of stuff on its doorstep – the Pictograph Cave State Park (feat. incredible cave paintings), for example, and hiking trails in the surrounding mountains.
It's also got a pretty vibrant music scene and nightlife, so if you feel like letting loose, this is the city to do it in.
First of all, though, you've got to get there. Continuing along the 212 out of Broadus, you're going to get a whole faceful of badlands on the way – more stark beauty, more mad Montana landscapes, along creeks and buttes, stopping by at the infamous Little Bighorn Battlefield National Monument right at the end of the highway.
For those who don't know, that's the site of Custer's Last Stand against Native American resistance leader, Sitting Bull. Check out the Visitor Center to learn more.
Best Stops: Little Bighorn; Pictograph Cave State Park.
Where to Eat: The Burger Dive; The Montana Club Restaurant; Red Rooster Cafe (great pies).
Where to Stay: Northern Hotel ($$$); Sleep Inn Billings ($).
Is This the Best Daypack EVER???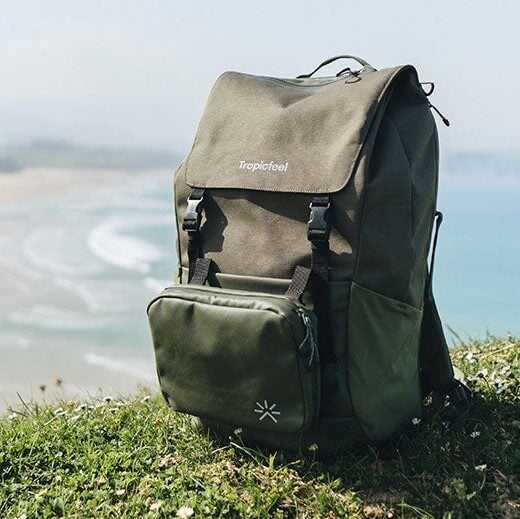 We've tested countlessday packs over the years, but the Tropicfeel Shell is something else. There are a lot of flashy backpacks on the market but not many come with a detachable wardrobe.
Weatherproof, eco-friendly, durable, feature-loaded, and comfy as fudge brownies: these are just some of the words people might use to describe the Tropicfeel Shell. But we just call it bloody beautiful.
Learn More • View on Tropicfeel
Small Pack Problems? 😉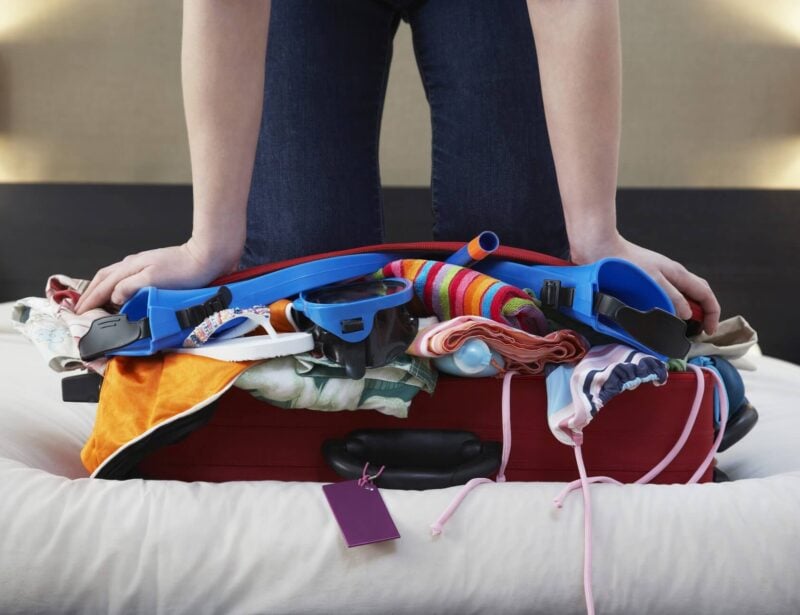 My missus travels with all her clothes in ziplock bags: don't be like my missus. UP YOUR PACKING GAME!
Packing cubes for the globetrotters and compression sacks for the real adventurers – these babies are a traveller's best kept secret. They organise yo' packing and minimise its volume too so you can pack MORE.
Or, y'know… you can stick to ziplock bags.
View Our Fave Cubes
Or Check Out the Sacks!
From: Helena
To: Missoula
Total Distance: 454 miles
Days: 4
Top Road Trip Stops: Glacier National Park; Flathead Lake; Helena National Forest.
Definitely one of the most beautiful spots in Montana – if not the whole of the US – visiting Glacier National Park is spectacular. This huge tract of natural wonders is found right up against the border with Canada in northwest Montana. Quite frankly, you've got to see it.
This road trip takes you from the surprisingly cool state capital of Helena (hey, if you like Victorian architecture, stick around for a few days and explore), through state forests and mountainous landscapes, and finishes up with you and your car driving around Glacier National Park itself.
Not bad, right? It's probably the best road trip in Montana.
Road Trip Highlights:
Take an epic boat-ride along the Missouri River at Gates of the Mountains.
Stay in the luxury of historic chalet resort at Swiftcurrent Lake.
Have the drive of a lifetime on the crazy beautiful Going-to-the-Sun Road.
Chill out along the crystal clear waters of Flathead Lake.
Take a moment to reflect at the Garden of a Thousand Buddhas.
Day 1: Helena to Choteau (2.5 hours)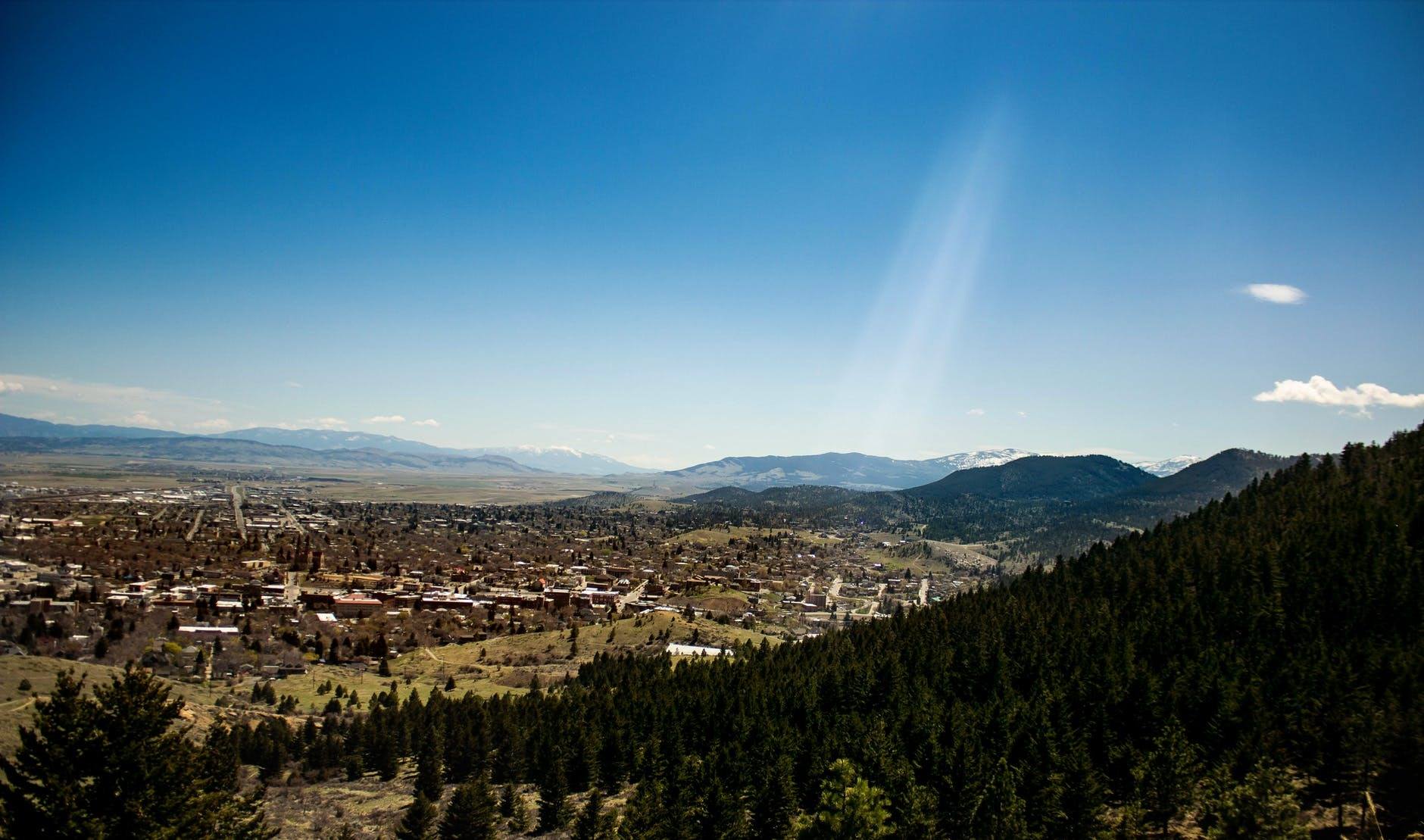 Helena isn't a bad place to start. There's historic architecture, for one thing, which reflects how this was once one of the wealthiest towns in the country. Head to the Cathedral of Saint Helena to see a particularly elaborate version of that wealth in action.
Once you're done gawping at old buildings, it's time to get going. Your final destination for today is only two hours away, sure, but there's a lot to pack in along the way.
First stop: Gates of the Mountains Wilderness. This is like some Lord of the Rings-level epicness. Think jaw-dropping ravines carved by the Missouri River. You can (and should) stopover for a boat ride along the river.
Since you're already in it, you could spend a little more time exploring Helena National Forest, too.
Continue driving and change to the I-89, making sure to stretch your legs at Freezeout Lake Wildlife Management Area. It's an incredible spot for watching birds and experiencing the vastness of the landscape here. Choteau is just a few minutes from here, so stay as long as you like.
Best Stops: Gates of the Mountains; Helena National Forest; Freezeout Lake.
Where to Eat: Old Trail Museum Inc. (they do ice cream); Log Cabin Cafe; Bylers Bakery.
Where to Stay: Try this Airbnb with great hosts, Spring Creek Guesthouse. Or get a place to yourself at Choteau Cottage.
If you are looking for a unique accommodation option for your place of residence, consider checking out one of these cabins in Montana for a truly rural and rustic experience.
Day 2: Choteau to Swiftcurrent Lake (2 hours)
With prairie landscape on one side and the mountains rearing up to the west, your drive from Choteau to the middle of Glacier National Park is going to be one of the best parts of this road trip.
Tying up loose ends in Choteau – i.e. grabbing some cheese and ham pastries from Bylers Bakery – you'll be heading off on the road to Saint Mary. Saint Mary marks the entrance to the Glacier National Park and the eastern end of the famous Going-to-the-Sun Road.
While many choose to base themselves in Saint Mary (it's got an Amtrak station, for one thing), if you're more adventurous, you'd probably prefer to stay IN the national park itself – which is totally doable.
The best way to do this is at Swiftcurrent Lake, no two ways about it. You'll be staying in a setting that's like the Alps on steroids. Seriously. There's hiking and all sorts of ways to spend your time here, even horseback riding.
Best Stops: Saint Mary; Swiftcurrent Lake.
Where to Eat: Park Cafe and Grocery; Johnson's; Swiss Lounge.
Where to Stay: there's historic chalet-style Many Glacier Hotel ($$$); or popular Many Glacier Campground ($).
Day 3: Swiftcurrent Lake to Columbia Falls (2.5 – 3 hours)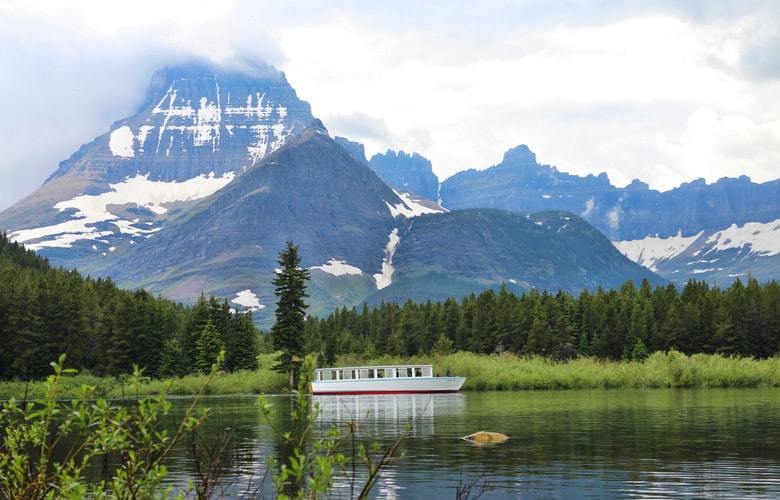 After you've woken up in the mountainous paradise of Swiftcurrent Lake, it's time for the Going-to-the-Sun Road. (Note that the road is closed in winter.)
Epic doesn't even cover it. For real, you're going to want to stop at every bend to snap a photo.
But make sure that Logan Pass is a sure stop. It is crazy beautiful. Not only a good photo opportunity, but there's also a trailhead here for hikers and a Visitor Center for more information.
Carry on along this incredible winding mountain road, and you'll find a whole host of places to stop and soak up all the spectacular nature. Just past Red Rock Point, you can take a break at Cedar Nature Trail (make sure to pack a picnic).
Lake McDonald is a must; it's THE place to stop for iconic Glacier National Park shots. Swing by Apgar Visitor Center for information about the park. Continue on Going-to-the-Sun Road till you hit West Glacier, then take Highway 2 to Columbia Falls.
Day 4: Columbia Falls to Missoula (2.5 hours)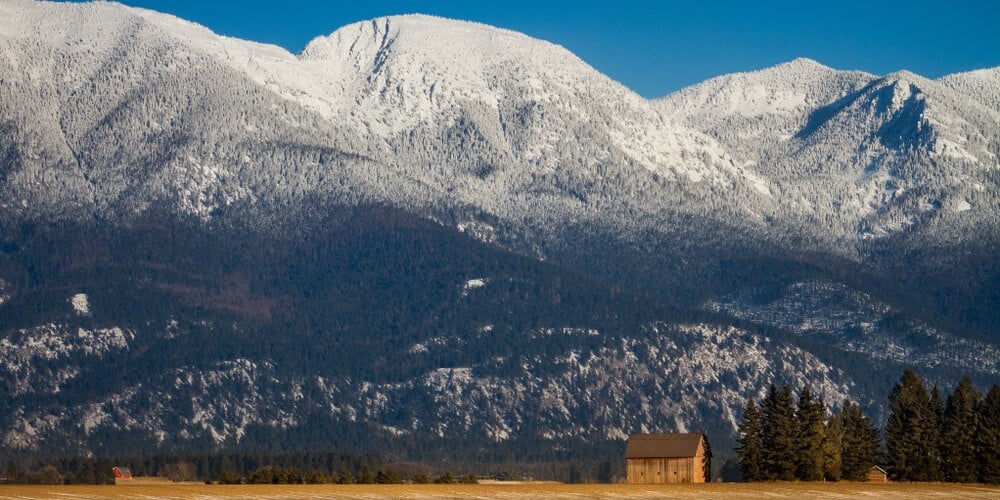 With Doris Mountain (among other lofty peaks) on your left and the Flathead River on your right, your journey on the final day is southbound, following the ridge of mountains and river.
Nature surrounds you, with plenty of lakes – including one of the state's biggest, Flathead Lake.
Your route will take you through Wayfarer's State Park, where you can stop off and take in the beauty of the lake itself (definitely recommended). Also along the lake is Woods Bay. You can take a boat out or go swimming, maybe stopping for a bite to eat here, too.
Continuing with the lake on your right, you'll end up on Highway 93, which you'll take all the way to Missoula. With the option to stop off more than a few times… the Garden of a Thousand Buddhas (yes, it's a real-life Buddhist temple – in Montana), for example, or Saint Ignatius with its incredible golden cathedral. Crazy.
Then, with more beautiful landscape for company, you're in historic, picturesque Missoula, nestled in the roots of the mountains.
Best Stops: Woods Bay (or anywhere on Flathead Lake); Saint Ignatius; Garden of a Thousand Buddhas.
Where to Eat: East Shore Smoke House; Tamarack Brewing Co; The Depot (good steak);
Where to Stay: DoubleTree by Hilton Missoula Edgewater ($$$); Broadway Inn ($$).
From: Bozeman
To: Bozeman
Total Distance: 292 miles
Days: 3
Top Road Trip Stops: Grand Prismatic Spring; Old Faithful; Mammoth Hot Springs.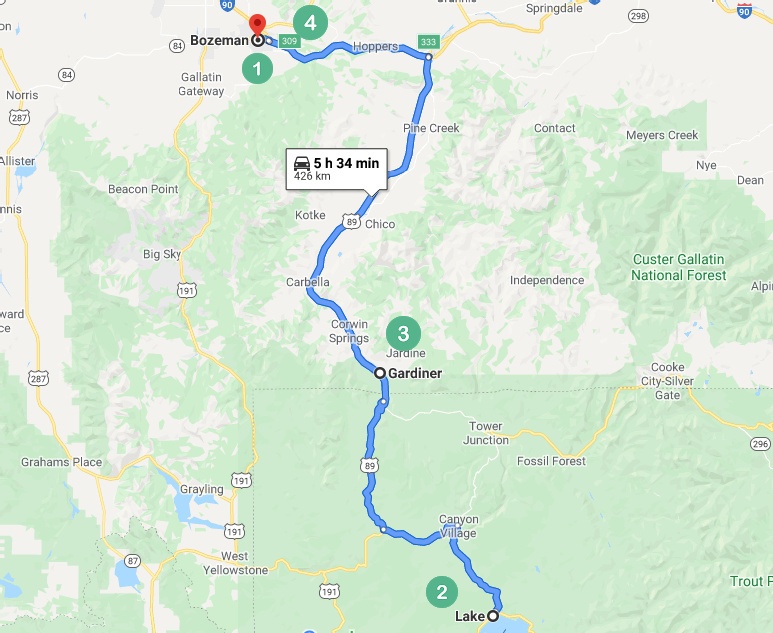 If a stay at Yellowstone National Park isn't on your Montana road trip itinerary, then you're doing it wrong.
Ok, ok, this road trip DOES take you across the state line to Wyoming (only 3% of the park is in Montana), but we're starting and ending in Bozeman, home to Bozeman Yellowstone International Airport. It's in the name, so you're allowed to go there!
And you totally should. There are a load of hot springs, gorgeous lakes, mountain vistas – everything that makes a road trip 100% worth it.
Yellowstone, the first-ever national park (founded back in 1872), is so beautiful that when it was first "discovered," and those on the expedition described it, people literally thought they were lying. Turns out they weren't lying; Yellowstone is real and utterly spectacular.
So hold on to your hats for one of the best road trips in Montana.
Road Trip Highlights:
Hiking in Yellowstone's beautiful landscapes.
Zipping around the high ropes of Yellowstone Zipline & Canopy Tours.
Wondering just how the heck the Grand Prismatic Spring can be so many different colours.
Timing each eruption of Old Faithful, a very punctual geyser.
Freaking out at the beauty of Mammoth Hot Springs.
Exploring the historic buildings of Bozeman.
Day 1: Bozeman to Lake (3.5 hours)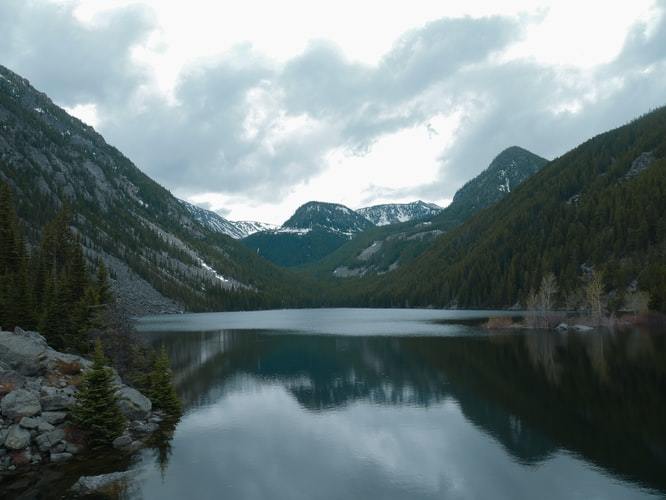 Leave Bozeman behind as you head out on Highway 191, following waterways as they wind through the untouched landscape. It looks like it's been carved by giants, who then planted loads of trees and stuff. It's pretty awesome.
If you want, you can stop off at Yellowstone Zipline & Canopy Tours, which will be a total rush. Anyone who loves adrenaline-pumping activities should make a beeline here.
The road will take you to West Yellowstone. This is a good place to stop. There's a Visitor Center, loads of restaurants and places to refuel.
Before you know it, you'll be on the road again across the state line in Wyoming. But don't worry about borders: you're already in the iconic Yellowstone National Park!
From here, taking the Grand Loop Road, you HAVE to stop at the iridescent Grand Prismatic Spring, as well as the world's most famous geyser, Old Faithful, before heading to aptly named Lake for the night.
Best Stops: Yellowstone Zipline & Canopy Tours; Grand Prismatic Spring; Old Faithful.
Where to Eat: Running Bear Pancake House; Canyon Street Grill; Mountain Mama's Coffee House & Bakery.
Where to Stay: Lake Lodge ($$); Lake Yellowstone Hotel ($$$).
Day 2: Lake to Gardiner (2 hours)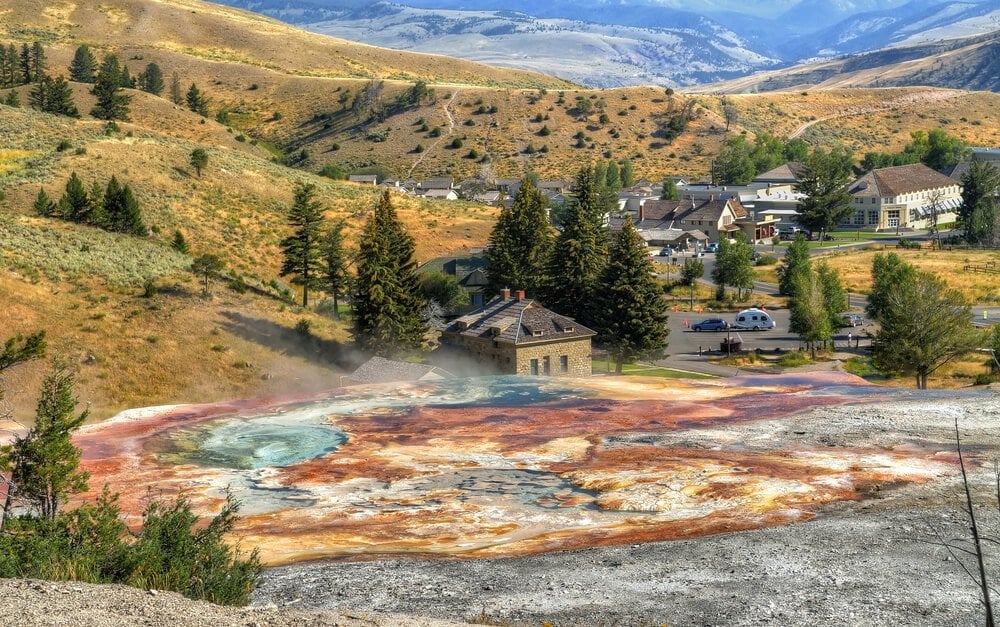 It's only a relatively short trip from Lake to Gardiner, just outside the park, but the things you're going to see along the Great Loop Road will blow your mind. We're actually not joking.
First stop: Uncle Tom's Trail. It's a short loop, and a historic one at that, with a steep walk up to an observation point, past an insane waterfall and colourful rock formations, to peek out over treetops and mountains. Pretty epic. It's less than a mile, so it's definitely worth getting out of the car and doing this!
From there, past Canyon Junction, carry on the Grand Loop Road as it winds its way through the mountains, past snow-capped peaks like Mt Washburn. (There's the Mt Washburn Trail for keen hikers, but you should definitely be prepared for this one.)
Then you'll be hitting the road again, slicing through the park and stopping at beauty spots like Tower Fall and the cascading Mammoth Hot Springs; there's loads to see at the latter, so spend some time here. Finally, you'll reach stop for the night, Gardiner.
Day 3: Gardiner to Bozeman (3 hours)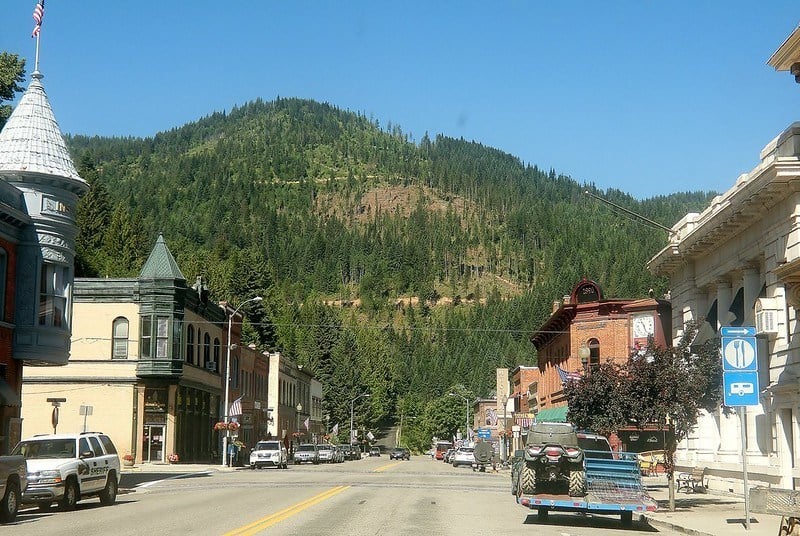 It's just a short drive today, just over an hour really, so make the most of your time. Have a lazy breakfast – or maybe spend the morning out on the river in Gardiner with a spot of white water rafting. How's that for a start to your day?
You'll be driving along a river valley north on your way back to Bozeman, along Highway 89. Since it's a short drive, you could make multiple stops along the way, or just a few big stops.
Your first potential stop is Joe Brown Trailhead, a scenic spot where you can really get out into the rolling valleys and wide-open spaces that surround you. Nearby, you could stop at Sphinx Creek Picnic Area for a snack on a backdrop of natural beauty, or dip your toes in the river at Paradise Valley. There's another rest area at Absaroka-Beartooth Wilderness Historical Marker.
But if you really want to know about the history of the area, swing by Livingston for the Yellowstone Gateway Museum; you can also grab some lunch around here. A decent option if the weather's not too great.
From here, take Highway 191 back west to Bozeman. Piece of cake! Now you can enjoy some time chilling out in the city, checking out Bozeman Brewery Historic District and the general fun that a college town affords.
Best Stops: Joe Brown Trailhead; Livingston.
Where to Eat: Coffee Crossing (cool Americana-style); South 9th Bistro (in a historic building); Copper Whiskey Bar and Grill.
Where to Stay: Treasure State Hostel ($); The LARK ($$$).
Driving in Montana
Driving in Montana is awesome because there are miles upon miles of amazing roads to drive on (not to mention a boatload of natural Montana hot springs to stop off and take a dip in). But that doesn't mean it's always safe.
For a start, you'll need to be fine with driving on all those winding mountain roads. They're mostly fine, but the ever-changing weather conditions, even during summer, do mean you'll have to use some extra focus when driving. Check weather reports before you head out – simple.
Then there's all that wildlife. Fine when they're in forests, but hazards on the road. There are signs for things like deer, elk, and even bears on the highway. Also, drink driving is an issue in Montana, so it pays to be aware of other drivers.
The remoteness of the roads means emergency response can take a long time to arrive, so if anything unplanned happens you should make sure you're equipped with spare tires, torches, etc. Don't forget the all-important road snacks so you don't get hungry, too.
Renting a Vehicle in Montana
If you're planning a road trip to Montana, you'll probably want to rent a car. Thankfully this isn't a huge headache like it can be in some parts of the world; it's a relatively simple process.
You'll find franchise rental companies – Enterprise and Hertz, to name a couple – at airports such as Bozeman Airport, large cities (Billings, Helena, etc.), and other transport hubs.
First things first: you should pick a car that will stand up to the tests that Montana's roads may throw at you. A bigger car, or even a 4WD, is better than an economy-sized car – not just for comfort, but for safety and tackling any off-highway adventures.
The minimum age for renting a car in Montana is 19, but you'll have to fork out extra cash for the following:
Age Surcharge: If you're under 25, you'll have to pay around $27 to $42 extra(company dependent).
Bond/Deposit: It totally depends. It can be anywhere from $100 to $1000 but is usually $2-300.
Additional Drivers Charge: Depending on the car you pick and how long you want the car for, you'll pay more to have an additional driver. But then again, you'll be insured for someone else to take the wheel. On Montana's long roads, you'll need that.
Think you can just use Google maps? Think again. GPS signal isn't always reliable, so you'll need a real-life map too. Also, you should remember that it can take a loooong time to get between places.

Don't have a car? Well, we're going to have to sort that out! Use rentalcars.com to find the best deals on the web and save heaps of cash!
Road Rules in Montana
As with any destination, you'll definitely want to be familiar with the rules of the road in Montana. There's the obvious stuff: driving on the right if you don't already, obeying signs and traffic lights. That is a given.
Because it's a giant state, driving is a big deal in Montana. People don't think twice about driving hundreds of miles for a family gathering and driving back the same day.
The pretty high fatality rates on the roads compared with the rest of the US are down to a couple of local factors at play: one is a culture of not wearing a seatbelt, the other is drunk driving. As a result, there are strict drunk driving laws, which means you'll have to comply with any breathalyzer test.
To summarise: don't drink and drive (at all), keep to the speed limit, and always wear a seatbelt. But there are also some less obvious laws and rules of the road in Montana to think about…
The responsibility is on the driver to make sure everyone is wearing a seatbelt. If your mates in the back are being slack with their safe belt skills and you get pulled over, it's who you'll get the blame.
It's forbidden to leave sheep unattended in your vehicle in Montana. Just sheep. No other animal. For some reason, only sheep need a chaperone.
Brush up on your Montana road signs. The warning signs may differ from the stuff you're used to. There's "Deer Xing," "Loose Gravel," "One Lane Bridge" and "Cattle Range," to name a few.
If you encounter a funeral procession of two or more vehicles, you can't pass it (if it's on a multi-lane highway), you can't join it at the back or in the middle, and you can't cross its path if it's going over a crossroads. Keep clear. Stop for a breather or something.
No grooming while driving! Brushing hair? Applying lipstick? Don't even think about it. It's all part of the rules against being a "distracted driver," which also includes talking to and/or arguing with passengers.
So now that you're well-acquainted with Montana, know how to get your own wheels and how NOT to drive in this mammoth state, it's time to get stuck into the road trips themselves. Ready? Seatbelt on? Let's do this!
Insurance in Montana
You're going to need rental insurance if you drive a car anywhere. Most franchise rental car companies will include some basic level of insurance in the price of your rental.
BUT there are often other elements that you have to purchase additionally. The Collision Damage Waiver, for example, can be purchased for around $40 per day. Personal Accident Insurance is also optional at the rental desk; this covers you and passengers in the car for personal injuries (this will be around $10-15 flat fee).
In Montana, you'll definitely want to opt for Roadside Assistance Cover. It'll cover things like towing, being locked out of your car, and costs $10-15 per day. A small price to pay, really. Because being stuck in the middle of nowhere – and Montana has a LOT of middle-of-nowheres – is not fun at all.
In a word, insurance is important. End of.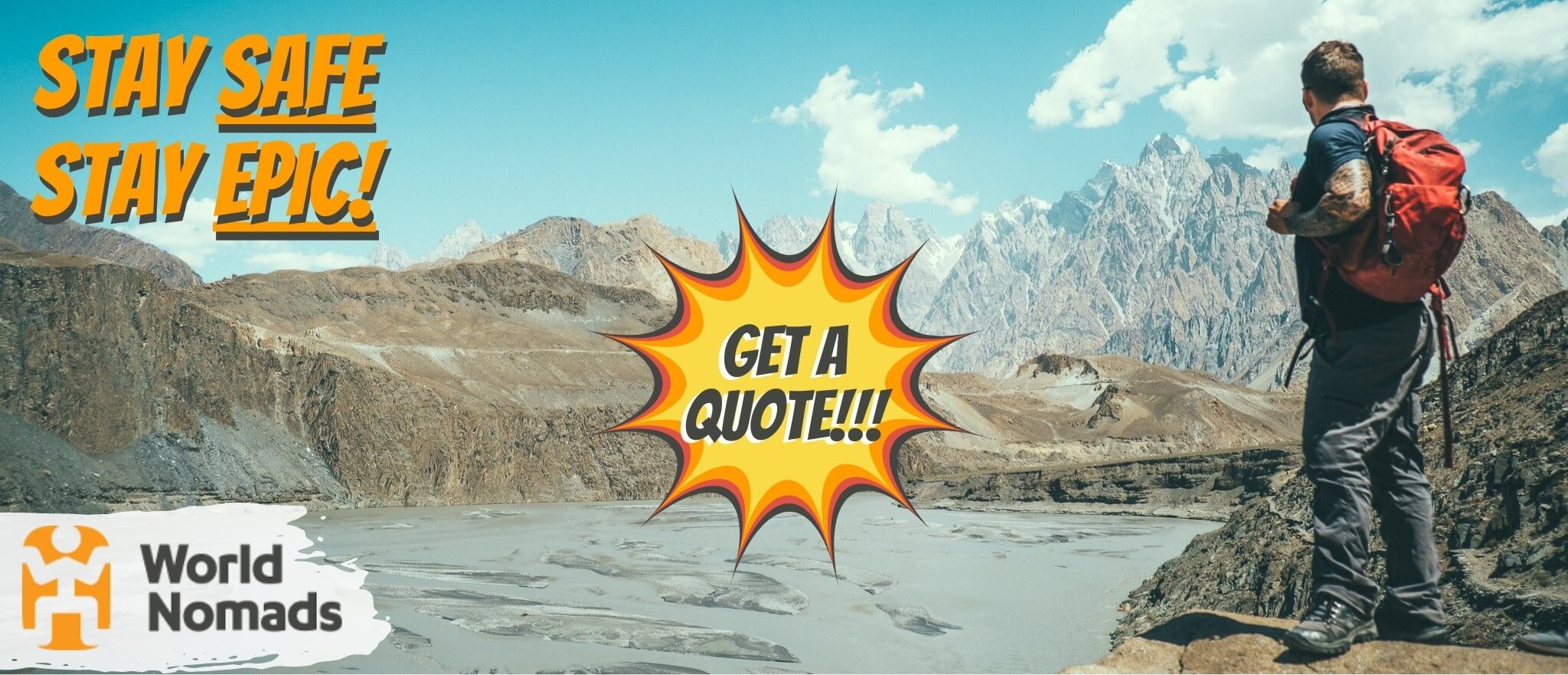 World Nomads' mission is to support and encourage travellers to explore their boundaries. They offer simple & flexible travel insurance, and safety advice to help you travel confidently.
They've been doing it since 2002 – protecting, connecting, and inspiring independent travellers just like you.
Get a quote below or read our in-depth review!
World Nomads provides travel insurance for travelers in over 100 countries. As an affiliate, we receive a fee when you get a quote from World Nomads using this link. We do not represent World Nomads. This is information only and not a recommendation to buy travel insurance.
What To Pack for a Road Trip in Montana
If you're not careful, Montana's wilderness will smack ya to next Monday. There are six road trip essentials I never go traveling without: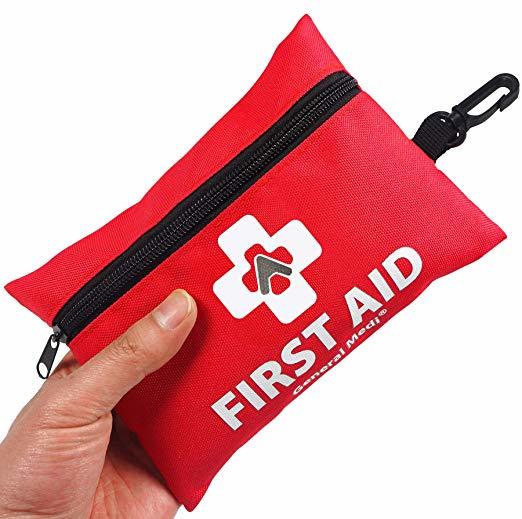 1. First Aid Kit: Even if you don't plan on doing anything extreme on your trip, like hiking, climbing, or other extreme sports, you never know what could happen. You could cut yourself while cooking, smash a finger in a car door, or burn yourself on a hot radiator. A first aid kit will be able to handle most of these minor situations.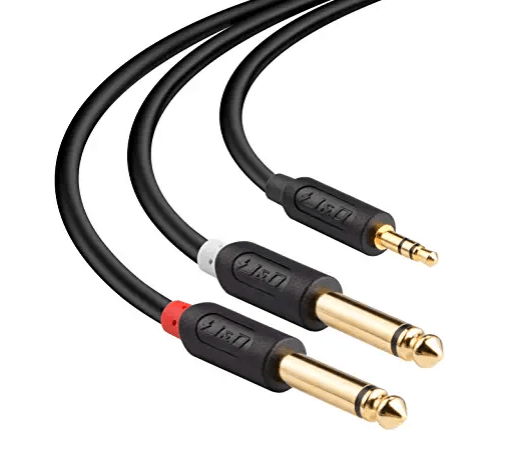 2. Aux Cord: One of the only things to do on a long car ride by yourself is to listen to music or a podcast. Since most people use their phones as an MP3 player these days, an auxillary cord is crucial to preserving your sanity. If there is no auxiliary port in your car, buy a radio transceiver or use a portable speaker.
3. Phone mount: It's very dangerous to be looking down at your phone while driving. If you need to have access to your phone, for maps and what-not, buy a mount for it. This way, you can keep your eyes on the road and your phone won't be far from your field of view.

4. Headtorch: Every backpacker should have a head torch! A decent head torch could save your life. If you want to explore caves, unlit temples, or simply find your way to the bathroom during a blackout, a headtorch is a must. Currently, I'm using the Petzl Actik Core rechargeable headlamp – an awesome piece of kit! Because it's USB chargeable I never have to buy earth polluting batteries.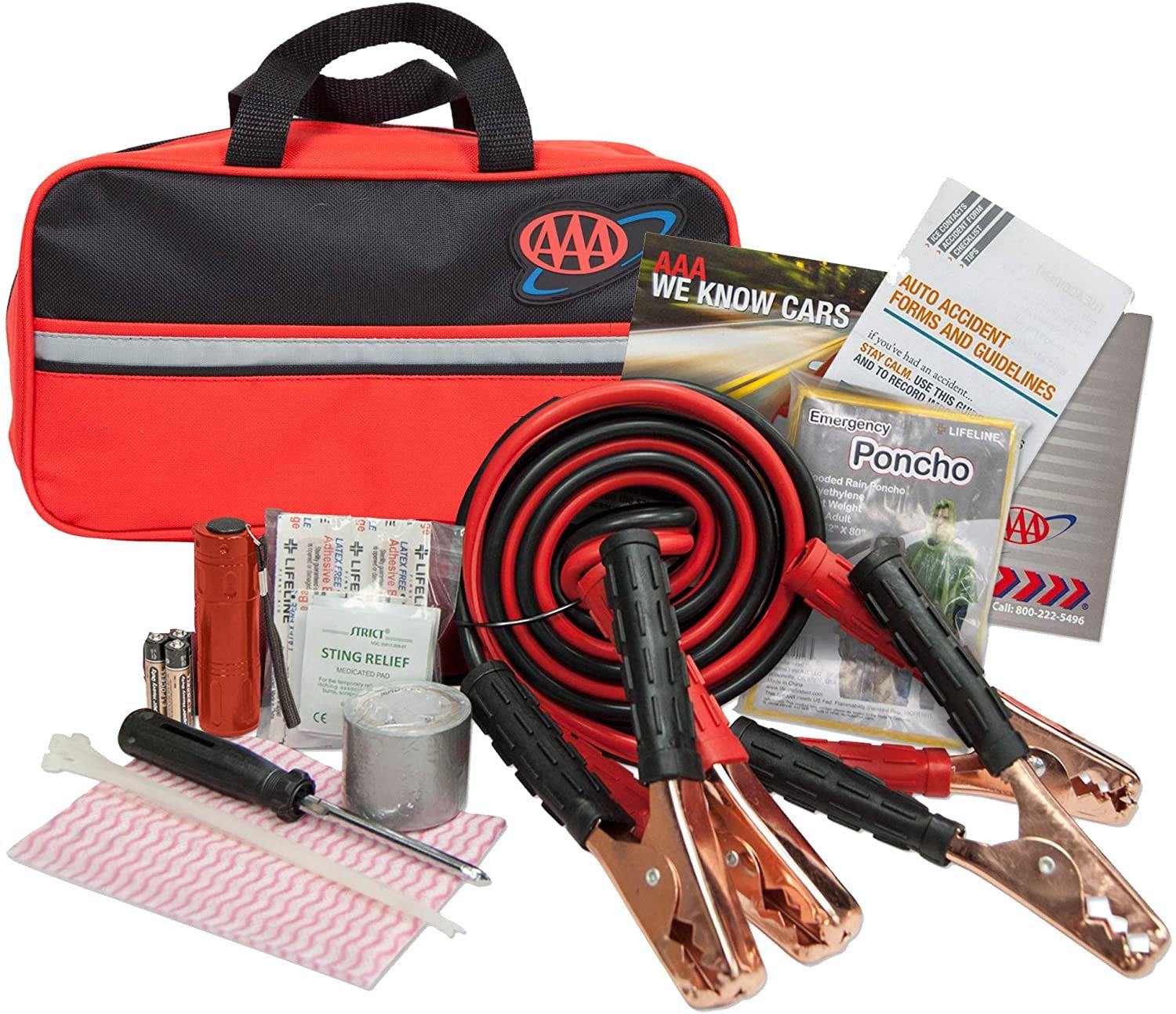 5. Roadside Emergency Kit: Just like you never know what could happen to yourself, one never knows what can happen to their car. A vehicle can mysteriously fail, break, run into a ditch; all that and then some. Most emergency kit include a pair of jumper cables, a tow rope, a set of essential tools, and ties.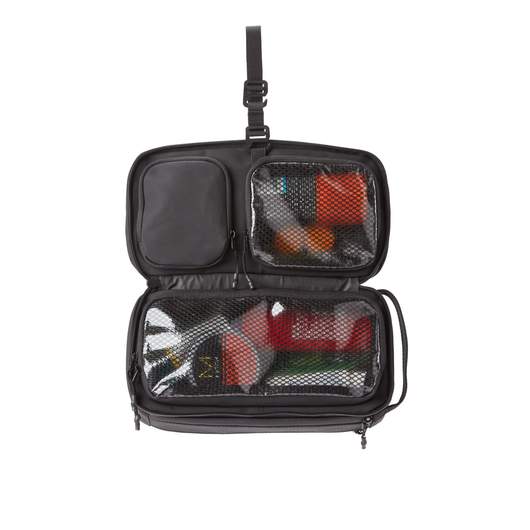 6. Toiletry Bag: I always travel with a hanging toiletry bag as it's a super-efficient way to organise your bathroom stuff. Well worth having, whether you are hanging it from a tree whilst camping, or a hook in a wall, it helps to have quick access to all your stuff.
For plenty more inspiration on what to pack, check out my full road trip packing list.
Final Thoughts on the Best Road Trips in Montana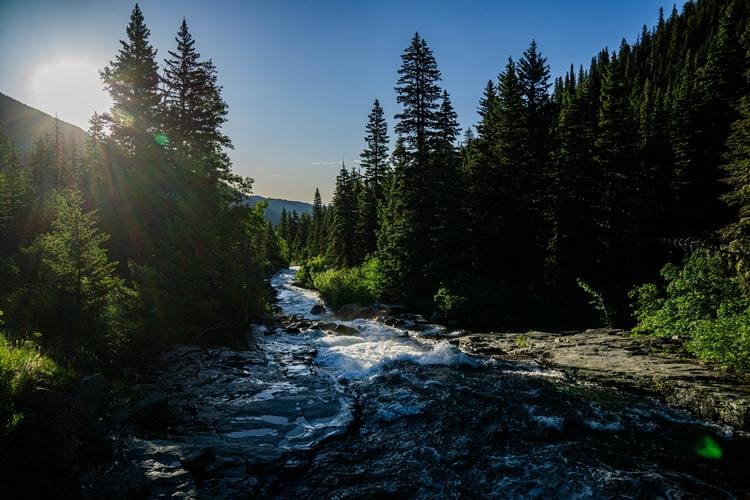 Those are just a few of the best Montana road trip ideas that come to mind but don't let your adventures in this beautiful state end there. You could connect the dots and turn our concise road trips into one giant trip that loops around the whole state if you feel like it. Plus, no matter where you end up, you'll find some awesome places to stay in.
With its mountainous roads, alien-like badlands, and pristine lakeside destinations, Montana is one for adventurers. And if you're an adventurous type who likes driving, you'll be in heaven. Because, as we said earlier, Montana is made for road trips.
---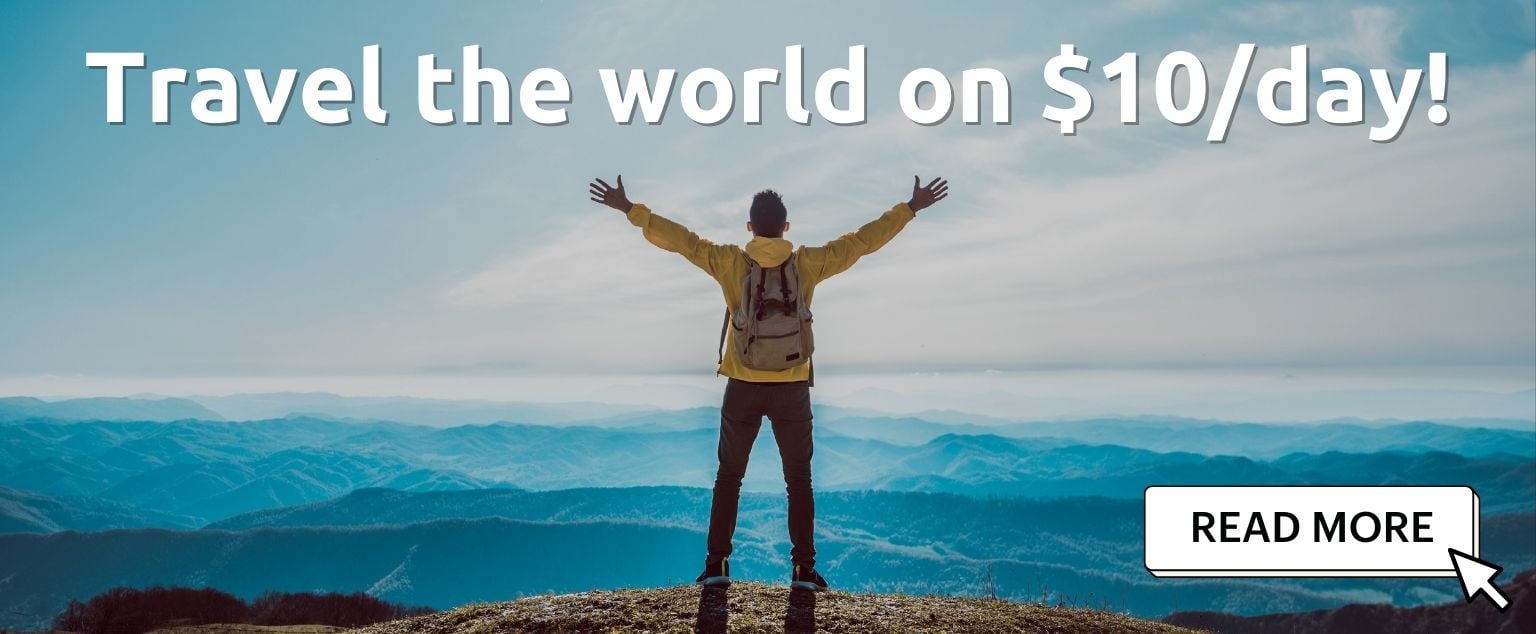 And for transparency's sake, please know that some of the links in our content are affiliate links. That means that if you book your accommodation, buy your gear, or sort your insurance through our link, we earn a small commission (at no extra cost to you). That said, we only link to the gear we trust and never recommend services we don't believe are up to scratch. Again, thank you!