You've probably heard of Banff National Park – the internationally famous area of extreme natural beauty in Canada. But did you know we have our own slice of gorgeous Rocky Mountain glacier scenery just south of the border in Montana? Simply scrolling through pictures of Glacier National Park will have you itching to grab your camera bag, camping supplies, and a hiking map!
We love camping, but there are also some great options for those that prefer something a bit more comfortable. Figuring out the best places in Glacier National Park can be tricky – especially since most towns only have a few hundred people (or less)! You don't want to get lost in the wilderness, so you have to get a good idea of the area before you arrive.
Which is where we come in! We've combined our own travel experience with local advice and online reviews to bring you this guide to the four best places to stay in and around Glacier National Park. If you want to stay close to a town, you'll probably have to stay in the outskirts, but travelling in and out is a piece of cake.
So, pack up your backpack and let's explore!
Visiting the Glacier National Park if you're an outdoor enthusiast during your backpacking USA trip is a no-brainer. Luckily, there are plenty of unique accommodation options across Glacier National Park and on the outskirts. Here are three of our favourites!
Budget-Friendly Holiday Home Near Glacier National Park – Creekside Bungalow
This quirky little dome house is perfect for a couple on a tight budget this summer! There is a double bed, a fridge and a small heater to keep you cosy and well-stocked at all times of the year. Guests also have access to a private fire pit – perfect for cooking some marshmallows at the end of the day. There is also a charming creek a few steps away.
Lakeside Yurt Near Glacier National Park – Flathead Lake
Is it really the most unique accommodation in Glacier National Park? We certainly think so! You might be more likely to see yurts in the Mongolian steppe, but they're starting to become more popular in scenic locations across America. This particular yurt comes with stunning views of Flathead Lake and is only a short drive from Glacier National Park.
Luxury Camping in Glacier National Park – Under Canvas Glacier
Want to try camping this year but find the idea of pitching a tent a bit daunting? These luxury tipis are a great alternative to ease you in! Located in Coram, the national park is only a five-minute drive away – as well as some larger towns in the opposite direction for grabbing supplies. It comes with a communal atmosphere, making it a firm favourite among social butterflies.
Here's our guide to the best places to stay in Glacier National Park:
Whether you want some epic hiking trails in the USA, scenery or somewhere a bit off the beaten path, there's a bit of everything in the area surrounding Glacier National Park. Keep reading for our top four picks – plus the best accommodation and activity options in each!
Columbia Falls: This is the closest "proper" town near Glacier National Park, so it's here you're going to find a good mix of accommodation types, restaurants, shops and general amenities. Despite being the urban centre of the park, it's still a pretty little town with a nice homely vibe. It's super convenient too for visiting the park itself as it's only a 20-minute drive, so it's our overall top pick for places to stay in Glacier National Park.
West Glacier: As the name suggests, West Glacier is at the western entrance to Glacier National Park. This area provides a great spot by Lake McDonald to relax and has plenty of amenities too including a golf course as well as a train station connected to Amtrak's northern route. It's a great place if you want to be at the heart of the park.
East Glacier: This area is the best spot to stay if you're on a budget as it's technically outside of the park itself, but super close to the Eastern Entrance. It's also connected to Amtrak too so it's easy to get here on public transport. It's also a pretty historic area of the park too so you've got plenty to see and do both in the mountains and back in town.
Somers: Somers is located on the north shore of Flathead lake and it's the gateway to all the awesome activities the lake has to offer. This area is pretty diverse, offering water activities as well as skiing in the winter. It's a lovely quiet and off the beaten track spot where you can enjoy an idyllic setting on the lakeside whilst still being great for amenities.
Want a good deal? Be sure to pick up an 'America, The Beautiful Pass', it's $80 and gives you entrance to every National Park in the US for 12 months, plus a whole heap more!
#1 Columbia Falls – Overall Best Place to Stay Near Glacier National Park
Despite its small size, Columbia Falls is one of the most popular towns for people to stay in while visiting Glacier National Park. It's only a 20-minute drive away and is close to Flathead National Forest – two awe-inspiring places of natural beauty for one! The warm community atmosphere and convenient services make this a great spot for families.
We also think Columbia Falls is a great pick for those wanting to discover a slice of authentic Montana life! Friendly locals aside, the town comes with quirky little bars and locally-owned restaurants. It's also a good spot for those that aren't so keen on camping, as most accommodation in the area is either cabins or hotels. If you're looking for a stop-over on your Montana Road Trip, Columbia Falls is a great choice.
Just outside Columbia Falls, this secluded gem is perfect for getting away from it all for a few days! Sleeping up to ten guests in four bedrooms, this is a popular choice with larger families looking for the perfect mountain home. There is a hot tub, a garden and a bbq – so you'll have plenty of ways to chill.
Soothing Dome House in Columbia Falls – Creekside Bungalow
We love this quirky little dome house – especially if you're on a tight budget! The interior is quite basic but is definitely a step up from a tent if you've never gone camping before. The small creek nearby creates a peaceful atmosphere that will soothe you to sleep in the evenings. There is also a fire pit where you can try your hand at outdoor cooking.
A bit of luxury and a great location – are two of the many things this amazing condo has to offer. Built in 2017, it's a super new and bright space in Downtown Columbia Falls, the gateway to Glacier National Park. You'll have your own parking spot and lots of dining and shopping options around. The well-equipped kitchen is perfect to prepare a nice meal at the end of the day. The condo sleeps 6 people, perfect for a group of friends as well.
Things to See and Do in Columbia Falls
Big Sky Waterpark is pretty basic but great to cool off if you're visiting with the family over the summer.
If winter is more your thing, head straight to Swan Mountain Snowmobiling – they also have some short introductory sessions for beginners.
Clip-in and admire the views of the river – Glacier Ziplines offers family fun throughout the year.
Want to mingle with the locals? Backslope Brewing is a popular drinking spot for both visitors and long term residents.
#2 West Glacier – Best Place to Stay in the Heart of Glacier National Park
West Glacier is the largest town within the national park itself, making it our top pick for staying close to all the best parts of the region! It is also a little bit quieter than the larger towns outside of the park, making it the perfect getaway spot. If you're here for hiking and scenery, this is the place for you.
Just north of West Glacier, the town of Apagar provides stunning views of Lake Macdonald! Many visitors opt for Apagar instead, so you can admire the scenery without having to leave your accommodation – especially sought after in this time of social distancing. It's only a two-minute drive from West Glacier, so you can easily move between the two.
This charming abode is just across the river from Glacier National Park. We chose it because of the stunning views across Lake Macdonald and the surrounding mountains. It comes with a private decked porch and a bbq – as well as access to communal outdoor sports courts and equipment. This is great for smaller families.
Awe Inspiring Home in West Glacier – The Glacier House
Not the cheapest, but absolutely stunning, this amazing home is the perfect place to stay in Glacier National park if you just want to get away, relax and explore the area. The massive house sleeps 6 people, so you can bring your friends and family along as well. From a fully equipped kitchen to an outdoor BBQ, there's nothing this home can't offer.
Fully Serviced Campsite Near West Glacier – Under Canvas Glacier
This is easily our top camping pick in West Glacier! Take all of the stress out of setting up your tent and preparing meals at this luxury campsite. It comes with communal fire pits and cooking areas, as well as volleyball courts and playgrounds where you can socialise with other guests. Want to head out? It's a great starting point for hikes, and bicycle hire is available.
Things to See and Do in West Glacier
Glacier National Park! This is the gateway to the area of stunning natural beauty, with some of the best hiking trails in the country.
Speaking of hiking, we love the John F Stevens Canyon Trail – the first hour or so is pretty easy, and more experienced hikers can continue to Lincoln Lake.
West Glacier River Access Boating Club is the place to go for boat rental, plus a few family-friendly activities such as river rafting.
Just need to chill out over a round of golf? Glacier View Golf Club is one of the most scenic courses in the world!
#3 East Glacier – Where to Stay Next to Glacier National Park on a Budget
Want to travel on a shoestring? East Glacier is the place for you! This is the eastern gateway to the national park, but as it is technically outside, it is considerably cheaper than the other towns mentioned in this guide. It is also where the main Amtrak Station is located, connecting you with bigger towns and cities further afield.
We'll be honest; East Glacier doesn't have a lot of things to do within its boundaries – but Glacier National Park is only a two-minute drive away! We recommend bringing a car, but during peak season, you will find a few tour operators offering guided trips into the park.
Adorable Tiny House in East Glacier – Double Dot Ranch
The tiny house movement is going strong, and where better to give it a try than one of the country's most beautiful national parks? Previous guests rave about the gorgeous sunset views across the mountains and peaceful location. They welcome pets (though they must be crated if you're leaving them alone in the house) and the town is only a short walk away.
Cute Guest Cottage in East Glacier – Timber Frame Home
Nestled in the woods at the edge of Glacier National Park, this secluded cottage oozes charm! There's a log burner in the living room, making it a cosy environment throughout the year. It only has one bedroom, but there is also a sofa bed, making it a budget-friendly option for families. Guests are given complimentary access to sports equipment and bicycles.
Just looking for the comfort of a hotel? We totally get it; this cosy little lodge lets you enjoy that while experiencing some of the rustic charms of Glacier National Park! The on-site restaurant offers typical American 'comfort food', while the bar makes an excellent location for socialising with other guests. You can also enjoy a reasonably priced breakfast in the morning.
Things to See and Do in East Glacier
There's one hiking trail in East Glacier – it starts on Midvale Creek Road and takes you through the outer mountains of the park to the town of Essex.
Blackfeet Nation Sculpture is a monument dedicated to the indigenous population from the region built entirely out of scrap metal.
Serranos Mexican is an excellent restaurant on the main street with budget-friendly tacos and other Mexican treats.
Need a few drinks to unwind after a day of exploring the stunning beauty of Glacier National Park? Trailhead Saloon is a popular watering hole for locals.
#4 Somers – Best Off The Beaten Path Destination Near Glacier National Park
Glacier National Park is becoming increasingly popular for visitors from across the United States. Want to avoid the crowds in the year of the staycation? Head to Somers! It's about 30 minutes from Glacier National Park, but only ten minutes from Flathead Forest. Flathead Lake provides a scenic backdrop to some of the most unique accommodation picks in the region.
Aside from being a great off the beaten path destination, Somers is also an excellent choice for getting to know the locals! The bars and cafés here are super friendly, so you're sure to be welcomed with open arms. It's also a great starting point for road trips through Montana's National Parks.
Nestled right in the heart of Montana, Somers was once a popular farming area. The buildings left behind, including this barn, have since been converted into unique accommodation. It is surrounded by a working farm, with waterfowl as your neighbours. The kitchen has up to date appliances, though the oven is outside. This is the perfect space for a family of four looking for something a bit different without having to be too adventurous.
Secluded Cabin in Somers – The Cottage
This lakeside cabin in Montana from the 1940s is a real blast from the past! You will have your own decked pier where you can admire views across the lake, jump in for a swim, and even cast a few fishing lines. The living room windows can be opened wide in the summer to enjoy the peaceful setting, and there is a rock fireplace to keep it cosy in the winter.
Unique Holiday Home in Somers – Flathead Lake
Get back to basics with this spacious yurt right on the banks of Flathead Lake! It is elevated on its own decked platform, giving you magnificent views of some of the best scenery in the region. Yurts are similar to large tents but have some extras to give you a more comfortable experience. Guests also have access to the main house for showers.
Things to See and Do in Somers
Flathead Lake is huge, with plenty of boating activities on offer – we recommend North Flathead Yacht Club for the best rates.
Flathead National Forest might not have the dramatic mountains of Glacier, but it is a haven for tree lovers.
Nearby Bigfork has some more typical tourist attractions if you need a good day trip – Eagle Bend Golf Club has great views across the lake.
For such a small town, Somers knows its coffee! Enjoy third wave delights at Sudden Rush Espresso, or maybe a simple cup of joe at Somers Bay Café.
Here's what people usually ask us about the areas of Glacier National Park and where to stay.
Don't leave home without it! Good travel insurance can be a lifesaver.
ALWAYS sort out your backpacker insurance before your trip. There's plenty to choose from in that department, but a good place to start is Safety Wing.
They offer month-to-month payments, no lock-in contracts, and require absolutely no itineraries: that's the exact kind of insurance long-term travellers and digital nomads need.
SafetyWing is cheap, easy, and admin-free: just sign up lickety-split so you can get back to it!
Click the button below to learn more about SafetyWing's setup or read our insider review for the full tasty scoop.
There's no other way of putting it – Glacier National Park is simply stunning! Dramatic mountain ranges, adrenaline releasing adventure activities, and peaceful hikes are found everywhere. If we had one piece of advice, it's to make sure you have spare camera batteries.
We don't like to play favourites, but if this is your first time, we recommend staying in West Glacier! This is the town closest to all the best-known attractions. It also comes with some great tour options if you want some help in discovering the best scenery.
That being said, Glacier National Park is a diverse region, and each town comes with its unique charms. We hope this guide has helped you narrow down your options.
Did we miss anything? Let us know in the comments!
Do you own an awesome hostel, hotel or apartment? Want to be featured in our list? Email [email protected] to find out how.
---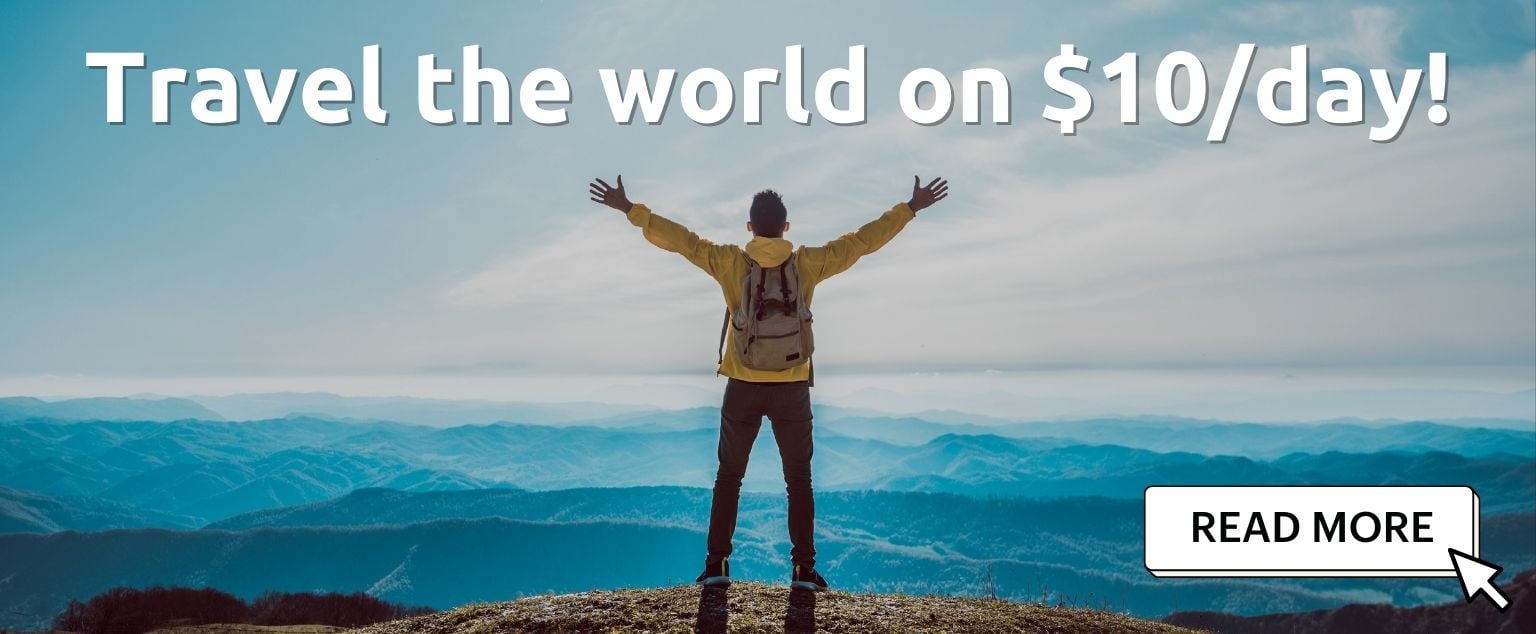 And for transparency's sake, please know that some of the links in our content are affiliate links. That means that if you book your accommodation, buy your gear, or sort your insurance through our link, we earn a small commission (at no extra cost to you). That said, we only link to the gear we trust and never recommend services we don't believe are up to scratch. Again, thank you!