New Orleans is a vibrant city known for its jazz music, Creole cuisine, and easy-going lifestyle. The Big Easy, is famous for its annual celebrations and festivals, most notably, Mardi Gras. The city's vibrant nightlife, rich French and Spanish cultural influences, and fascinating history ensures that travelers the world over flock here annually, often returning again and again.
In a city with so much personality, the best way to live like a local and experience the heartbeat of New Orleans is to forgo the generic hotels and budget hostels, instead opting for a local New Orleans VRBO.
From central options located along the Mardi Gras parade route, to quirky and eclectic Warehouse District apartments, there's a wide variety of places to choose from.
We've compiled this list to help you find one that matches your budget, travel style, and preferences. Read on for the 20 best VRBOs in New Orleans!

Unlock Our GREATEST Travel Secrets!
Sign up for our newsletter and get the best travel tips delivered right to your inbox.
Quick Answer: These are the Top 5 VRBOs in New Orleans
Overall Best Value VRBO in New Orleans
Overall Best Value VRBO in New Orleans
Bright, Modern City Loft
> $
> 2 Guests
> In the heart of the CBD
> Shared roof deck with grill
Best Budget VRBO in New Orleans
Best Budget VRBO in New Orleans
Historic Uptown Home
> $
> 2 Guests
> Walking distance to Mardi Gras parades
> Open-plan living space
Best VRBO for Couples in New Orleans
Best VRBO for Couples in New Orleans
Spacious Studio Apartment
> $
> 2 Guests
> In the heart of the Warehouse District
> Romantic rustic style
Best VRBO for Families in New Orleans
Best VRBO for Families in New Orleans
City Living Family Home
> $$
> 8 Guests
> Quiet neighbourhood
> Large yard
Over-the-Top Luxury VRBO in New Orleans
Over-the-Top Luxury VRBO in New Orleans
Transformed Mid-Century Warehouse
> $$$$
> 18 Guests
> Luxurious industrial feel
> Spacious rooftop deck
What to Expect from VRBOs in New Orleans
The benefits of staying in a VRBO in New Orleans includes being able to live like a local. You'll be staying among New Orleanians in residential settings, outside of the well-worn tourist paths. 
Many of the VRBOs are operated by locals, and offer an authentic experience of the personality of the city, seen through the eyes of its residents. All the options on our list offer a clean, comfortable stay with the modern amenities you require. 
VRBOs span a wide range of options, including those close to the buzzing nightlife of Bourbon Street, and those in the quiet area of the Garden District. From family-friendly homes to quaint cottages, converted warehouses, and modern city apartments, every type of traveler is catered for. 
Apartments
New Orleans is host to a wide variety of apartments throughout the city. Sure, an apartment doesn't always offer masses of space, but in a city like New Orleans, with so much to see and experience, chances are you may only want somewhere to sleep and shower before setting off sightseeing. 
A quick search for apartments in New Orleans on VRBO will yield great results, with apartments, studios, and condos of all shapes and sizes in various areas around the city. The center has a large number of apartments and condos, perfect for travelers who want to be in the heart of the action. 
Houses
Search VRBO for houses in New Orleans, and you'll find a list of gracious and stately French-style homes, modern villas, and a popular local type of home known as a 'shotgun house'. Shotgun houses are narrow rectangular homes, with rooms arranged one behind the other, and a door on each end of the house.
Many homes are situated on the fringe of the city center, and enjoy a quiet location in residential areas. The biggest benefit of these properties is that they often come with off-street parking, as well as a garden or outdoor area. 
While more tranquil, they aren't always in the thick of things, and may require a bit more travel time to reach the main attractions in the heart of the city. They are ideal for those traveling with their own vehicle.
Cottages
Smaller than houses, but still slightly bigger and with more privacy than an apartment, cottages are the ideal holiday stay for couples and small families. 
The French cultural influence in New Orleans has encouraged the appearance of quaint cottages throughout the city. They're usually more modest, not just in size, but in furnishing. You won't find too many bells and whistles, however you are promised a comfortable stay.
Why Stay in a VRBO
There are plenty of amazing reasons why you should choose to stay in a VRBO when visiting New Orleans. Here are just a few:
Affordability: There's a wide variety of VRBOs in New Orleans that offer a more affordable place to stay than large chain hotels. You'll get more bang for your buck, and won't have to sacrifice your comfort to achieve it. 
Last-minute booking: If you're arriving late at night or have a sudden change in plans, VRBO lists places that are open to late night check-ins. 
Safety: You're not risking anything when you book with VRBO. All hosts are vetted, and if you're having any issues, VRBO customer support is available 24/7 to assist with resolving issues (or finding you a new place to stay if needed). 
Unique properties: VRBOs are far more varied than hotels. You can search and filter by your desired budget and criteria to find exactly what you're looking for! 
The 20 Top VRBOs in New Orleans
Whether you're visiting for the Mardi Gras of your dreams, planning a fun family visit to the Big Easy, or backpacking New Orleans we've scoured the options to bring you the very best VRBOs in New Orleans. Whatever your budget or travel style, we've got something on our list for you. Check it out!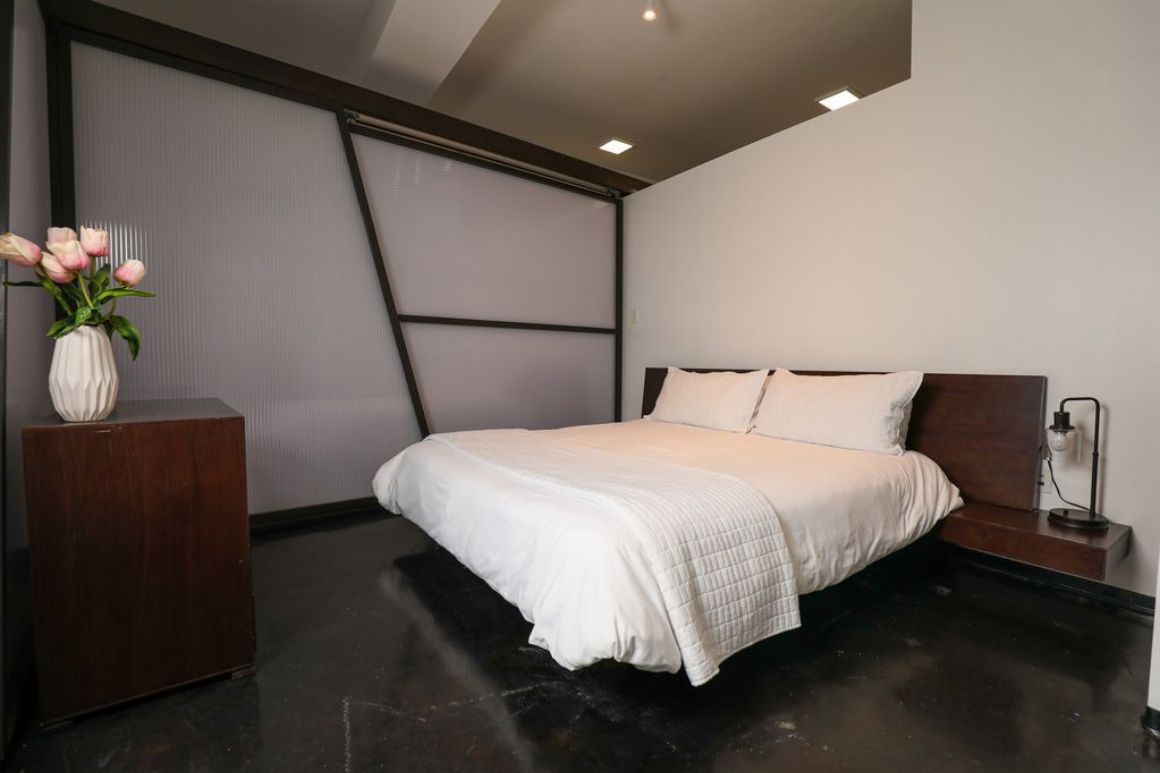 2 Guests
Shared roof deck with grill
This sleek, modern apartment is located in the heart of the CBD, surrounded by top restaurants and cafes. With easy access to all the city's top attractions, including Bourbon Street and Canal Street, this is arguably one of the best VRBOs in New Orleans for convenience. 
Ideal for couples, the apartment offers modern furnishings and all the extras to make for a truly comfortable city stay. The compact space features one king-size bedroom, and an open-plan kitchenette and lounge area. 
Wireless internet, air conditioning and a fitness room are all included. There's even a shared rooftop terrace with a grill for a sunset barbeque after a busy day!
$
Walking distance to Mardi Gras parades
2 Guests
Open-plan living space
Located on the ground floor of a historic New Orleans home, this apartment is a stylish retreat with distinct French flair. The area offers plenty of great restaurants to try, and if you're keen to explore further, hop onboard the streetcar! 
The open-plan layout features a kitchenette, dining/living space, and a daybed that can sleep an additional person if needed.  
This is an ideal retreat for a couple wishing to explore all that New Orleans has to offer, like Magazine Street and Lafayette Cemetery, on a budget. Many top attractions are within easy reach, either on foot or using public transport. During Mardi Gras, the apartment is within walking distance of the parades!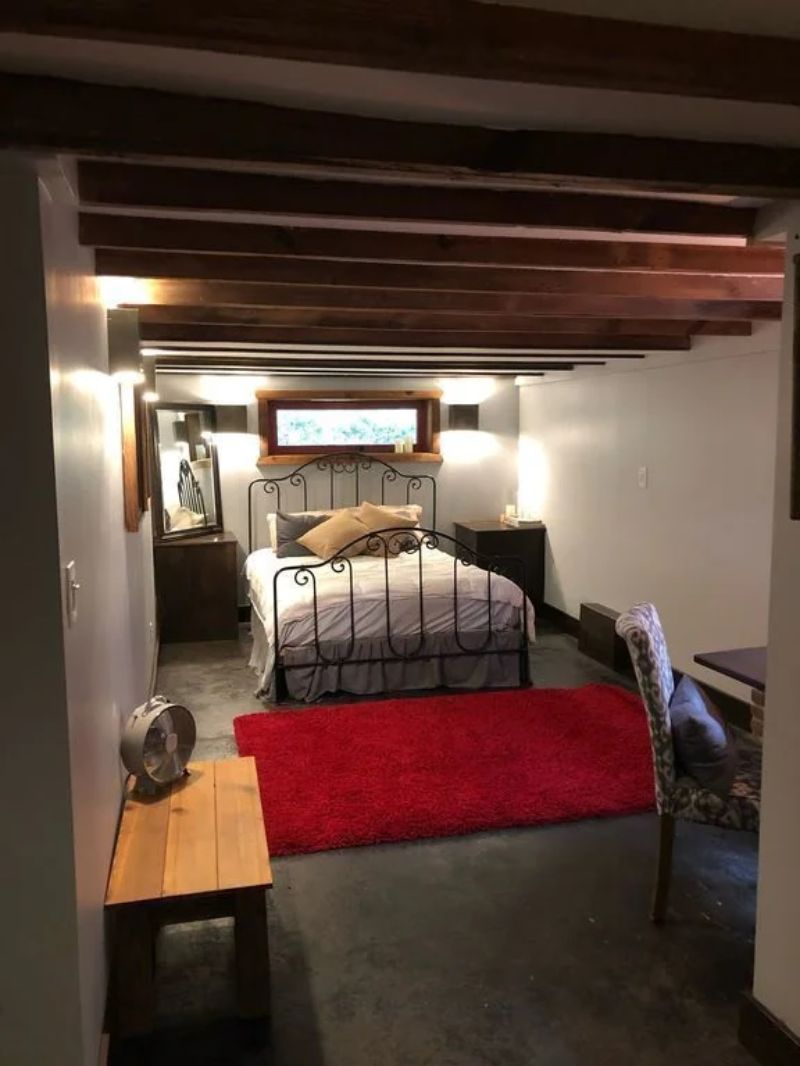 2 Guests
Access to a peaceful backyard
This private apartment is located on the ground floor of a residential home in an uptown neighborhood. The location is super central with easy access to the city's major attractions. If you're traveling solo, this is one of the best VRBOs in New Orleans – it's affordable and perfectly situated!
The apartment has a compact open-plan living area and basic kitchenette which opens out onto the back yard. Said back yard has a small table and a hammock, great for dining outdoors or simply kicking back and enjoying the fresh air. 
Take a walk to explore the area and nearest attractions, with a cozy home to return to.
Is This the Best Travel Pack EVER???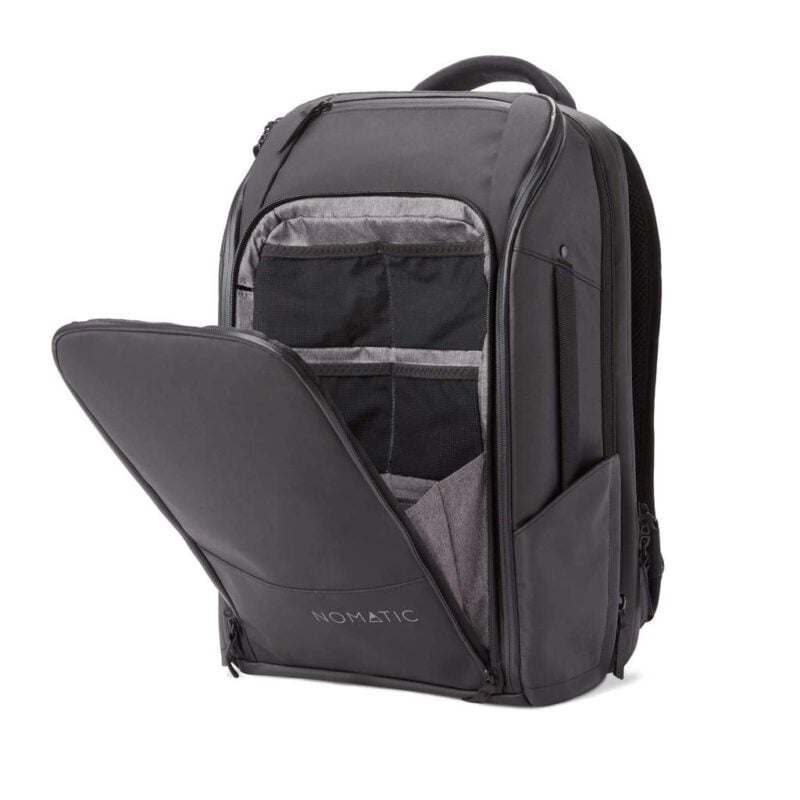 $
In the heart of the Warehouse District
2 Guests
Romantic rustic style
Couples seeking a romantic retreat will love this luxury apartment in the artsy Warehouse District. Modern furnishings and luxurious finishing contrast with the exposed brick to create a stylish space where you can enjoy some alone time together. 
The studio apartment features a stylish marble bathroom, full kitchen for preparing meals, and a sumptuous four-poster king-size bed. 
This New Orleans VRBO is located close to restaurants and bars, and top attractions are within walking distance. Explore spots like Canal Street and Harrah's New Orleans Casino in an easy stroll.
Ideally located just 10 minutes from downtown New Orleans and the French Quarter, this vacation home is equipped with everything a family could need. 
It has four plush bedrooms, as well as a fully equipped kitchen and laundry room, making a family holiday here more than comfortable. There's a spacious yard perfect for the kids to run free. Games, baby gates, and bunk beds also add to the child-friendly New Orleans VRBO.
While the home enjoys a quiet location in a peaceful suburb, it is still perfectly placed to enjoy easy access to the city's main attractions, including Mardi Gras World and the French Market.  
$$$$
Luxurious industrial feel
18 Guests
Spacious rooftop deck
This spacious retreat borders a residential neighborhood in the heart of New Orleans. Originally a warehouse, the structure has been upgraded to offer a stylish retreat for small groups. 
The original industrial vibe has been preserved, and compliments the luxurious furnishings and modern design. A large backyard, pool, and barbeque area makes it the ideal place to relax after a busy day. There's also a rooftop deck that overlooks the neighborhood!
The French Quarter is just a short walk away, with its many restaurants and live music venues, as well as the popular French Market. You can visit all the best places in New Orleans from this lavish home.
Best Apartment on VRBO in New Orleans | Uptown One-bedroom
$
Perfect for joining Mardi Gras
2 Guests
Quaint outdoor courtyard
This one-bedroom apartment is situated in the heart of uptown, just blocks away from the main Mardi Gras parade route. If you're looking for the best VRBO in New Orleans to join the festivities, this is it!
The compact space is the perfect place to rest and regroup before setting out again to explore the surrounding sights. The interiors have been decorated with plenty of quirky local art that celebrates the spirit of NOLA. 
There is small courtyard in the back perfect for enjoying breakfast, as well as a nightcap under the romantic fairy lights.
Many of the city's must-see spots are within easy walking distance, including Lafayette Cemetery and Magazine Street. For those attractions a little further out, grab the St Charles streetcar is a few blocks away. 
$$
Across the street from City Park
Offering a luxurious stay, this house is a true home-away-from-home in the city. Combining old-world charm with modern amenities, it is an ideal retreat for exploring. 
The well-furnished house has three bedrooms as well as a beautiful full kitchen and living room area. In addition, there's a lovely porch for enjoying the cool evening air. 
For guests who enjoy long walks, the City Park is across the road, while the streetcar line is nearby for times when you want to head further out. 
$
Beautifully landscaped setting
2 Guests
Garden and patio for barbeques
Located in a safe and quiet residential setting, this quaint cottage has easy access to the New Orleans Museum of Arts, the Besthoff Garden and City Park. The French Quarter is a short drive away, while Lake Pontchartrain is within walking distance. 
Surrounded by leafy, landscaped gardens, the cottage offers a peaceful setting. Inside, it has modern appliances and lovely hardwood floors. Cosy furnishings create a comfortable home-away-from-home feel.
Enjoy a morning coffee on the quaint porch while planning your New Orleans itinerary.
10 Guests
Private heated pool
Located just five minutes from the iconic French Quarter, this unique five-bedroom home is situated in a vibrant neighborhood, close to the best that New Orleans has to offer. 
The space features an open-plan concept, decorated with plenty of bright local art. Luxury furnishing and modern appliances make for a comfortable stay for groups and families. Our favorite part is the outdoor space that includes a heated in-ground pool, as well as a deck area with a grill. 
The house is perfectly located for exploring the city, with the most popular areas just a short cab ride away. Visit Bourbon Street, Canal Street and the Louis Armstrong Park.
5 Guests
Rooftop pool with views
Mere steps from Bourbon Street, in the heart of the French Quarter, this quirky apartment is a perfect base to enjoy a New Orleans getaway. Restaurants, parade routes, and a variety of must-see sights are on your doorstep. 
The apartment features exposed brick, wooden floors, and décor that celebrates everything that is New Orleans. A cozy atmosphere welcomes you at the end of each exciting day, complete with all the comforts of home. 
On days when you're not out exploring, relax beside the pool on the rooftop of the building where you can enjoy a fantastic view over the city. 
$
Authentic New Orleans character
Originally constructed in the 1800s, this condo retains much of its original character and charm with modern furnishings and appliances. From its location in the French Quarter, the condo is a perfect base from which to set out and explore all that the city has to offer. We highly recommend trying out a local New Orleans food tour! Many of which start in the French Quarter.
With two bedrooms, an open-plan kitchen and living space, the condo is ideal for couples or friends traveling together. Contemporary décor contrasts with exposed brick and wooden floors. Fitted with all the appliances needed for a comfortable stay, the condo offers a home-from-home feel. 
Cafes, restaurants, and nightlife are all just a short walk away.
The Warehouse District is known for its quirky artistic vibe. This condo offers a stay in the very heart of the vibrant area, in absolute luxury and style. With the French Quarter and Bourbon Street a few blocks away, it is also perfectly located. 
This chic home features modern bathrooms and superior furnishings, contrasting with the original exposed brick of the building. In comparison with the colorful neighborhood, the condo is decorated in soothing, calming shades. 
You won't need to travel far to experience a true New Orleans vibe, with many exciting things to do right outside the door.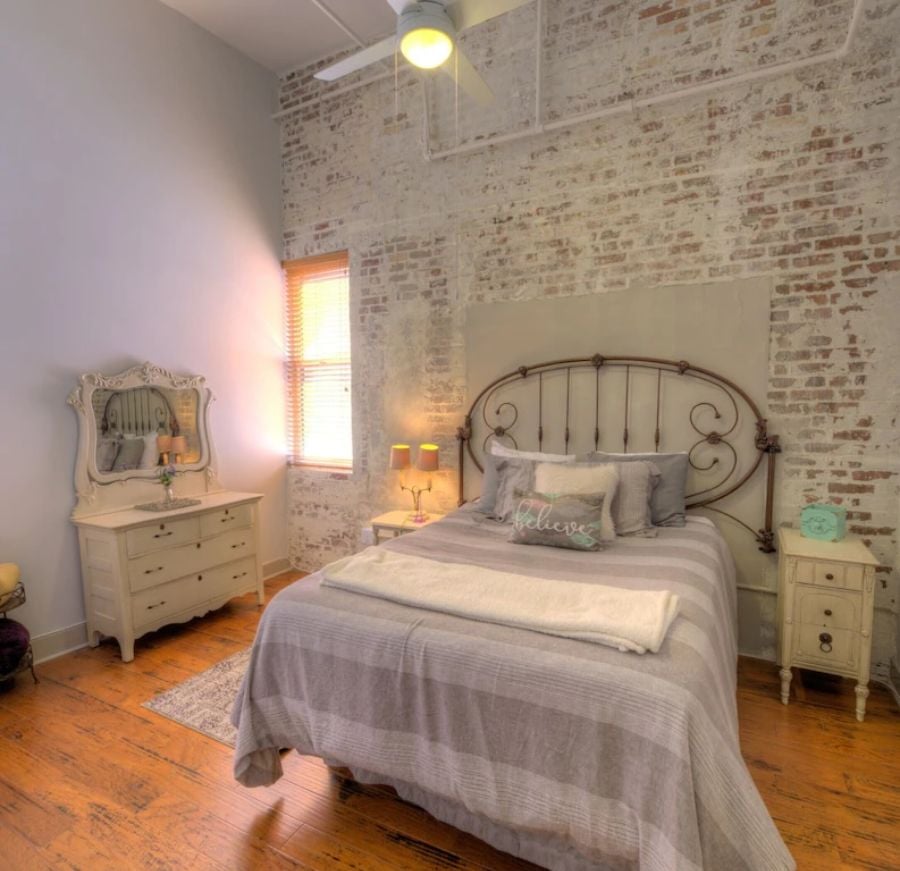 2 Guests
Balcony overlooking city rooftops
Lovers of nightlife will love this neat little apartment which is located mere steps from festive Bourbon Street. The historic building was originally built in 1919, and the original exposed brick and wooden beams have been retained to add to the charm. 
This is the perfect launchpad for city exploration, with a full kitchen, en suite bathroom, and even a small balcony that overlooks the rooftops of Bourbon Street and its surroundings. The pool on the rooftop is perfect for days you don't want to venture out.
The location is ideal for joining in the buzzing nightlife at nearby restaurants, bars, and cafes.
If you have limited time to explore the city, this spacious apartment in the heart of the CBD is ideal. Not only are you in walking distance of the French Quarter, but when you want to head further out, you can hop on a streetcar one block away.
The apartment offers modern luxuries and all the comforts of home, including a stylish kitchen and laundry facilities. Contemporary furnishing and French design influences offer a peaceful and calming space with neutral tones to return to after a busy day. There's also a small balcony for grabbing some fresh air!
It is ideal for anyone wanting to explore the nightlife of the city as well, with Bourbon Street a short walk away and many of the top restaurants and cafes of the French Quarter at your fingertips. For a weekend getaway, this. isthe best VRBO in New Orleans.
$
French culture and charm
2 Guests
Romantic porch swing for two
Enjoy a romantic retreat in this historic 1887 home that oozes French charm and character. With high ceilings, old wooden floors, stained-glass windows, and glittering chandeliers, the home is reminiscent of a time gone by. 
If the weather allows, cozy up in front of the marble fireplace or on the idyllic porch swing outside. The luxurious king-size bed was designed and crafted by a local artist to blend with other French antiques in the home. 
The house is located mere blocks from the St Charles Streetcar as well as the famed Magazine Street, known for its shopping and restaurants. 
Best House in New Orleans for a Group of Friends | Ultra Modern House  
2 Guests
Chic, modern furnishings
Live among the locals in the heart of New Orleans. This immaculate house is located mere minutes from the CBD and French Quarter. 
This is a beautiful three-bedroom house, with all the furnishings and appliances you need to feel at home. There's a private outdoor balcony and backyard, and all the modern conveniences – perfect for groups of friends and families. 
You won't need to travel far to experience the best of New Orleans while staying here, everything is just a short cab ride away.
$$$
Historic landmark building
16 Guests
Pool and private yard
Located directly on the Canal Street streetcar line, this historic landmark building is in the heart of New Orleans. 
The completely renovated and upgraded house is an ideal retreat for groups and family gatherings. Originally, the home was built in 1879 as an ice cream saloon and a billiards parlor, and still boasts its iconic corner turret and dome. The interiors are gracious and luxuriously furnished, offering an almost regal experience. 
With easy access to the streetcar line, this is a great VRBO in New Orleans for seeing everything!  
Best VRBO Party House in New Orleans | Garden District Gem
$$
Directly on the streetcar line
8 Guests
Large private courtyard
Originally built in the late 1800s, the building, which used to be a brothel, has since been remodeled and split into three separate residences. Located in the lovely Lower Garden District, the house is directly on the famous St Charles Avenue streetcar line, with access to the rest of the city. 
The home is well furnished, and has everything needed for a comfortable stay. Spacious bedrooms, cosy sitting areas, and plenty of natural light make the space a cheerful and pleasant retreat. The lush outdoor courtyard is the perfect place to gather together and have a barbeque. 
Using the streetcar, you can either head uptown through the garden district, or downtown to the CBD, Canal Street, and the French Quarter.  
$
Well-equipped hotel experience
This hotel is ideally located in the Warehouse District, close by to attractions as well as bars and restaurants. 
With elevator access, and a wheelchair accessible room, it is a great New Orleans VRBO for those with mobility issues. There are even handrails in the bathroom! There is a edgy, modern décor, and the lobby and communal lounges offer a hint of Art Deco.
Other hotel amenities include a full gym, lobby, laundry, and private office space, as well as a rooftop terrace. 
The central location of the hotel makes it an ideal base from which to explore the city.
Don't Forget Your New Orleans Travel Insurance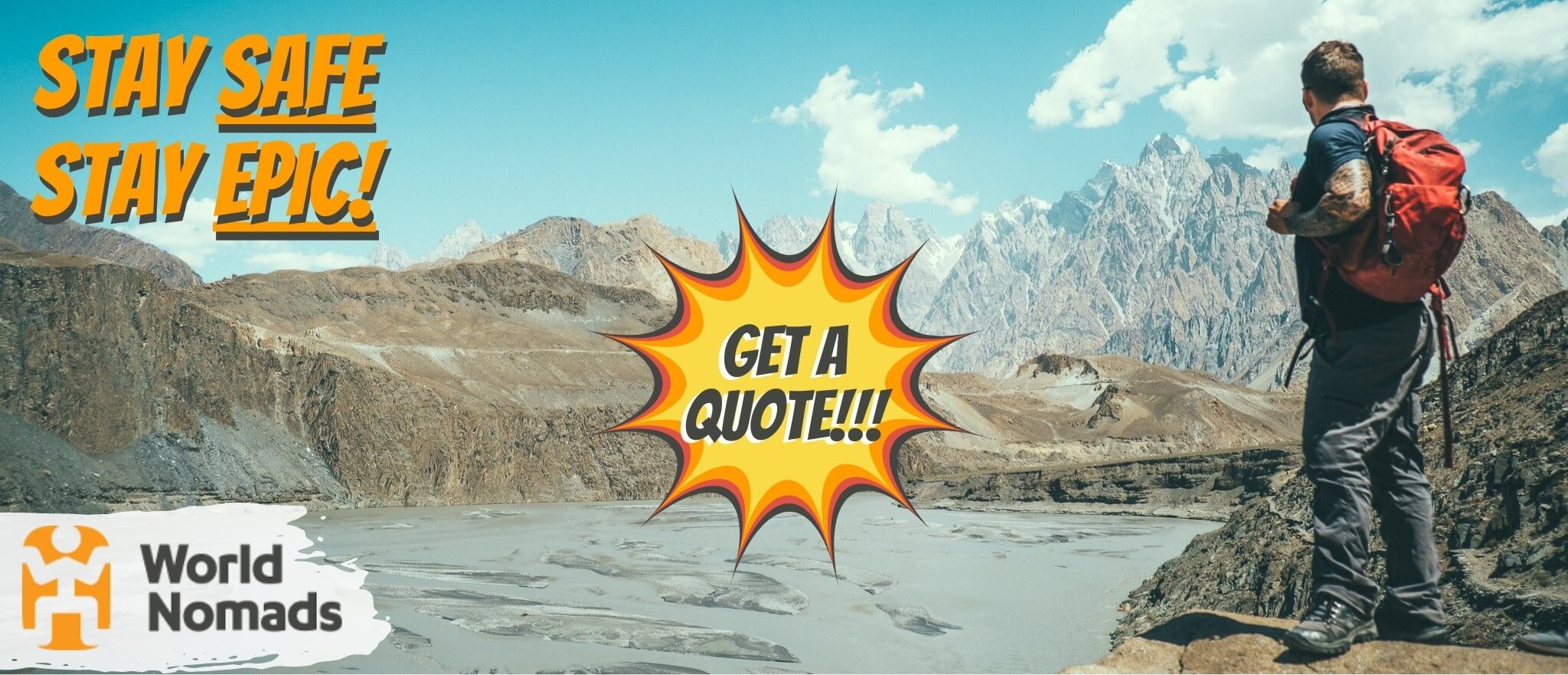 World Nomads' mission is to support and encourage travellers to explore their boundaries. They offer simple & flexible travel insurance, and safety advice to help you travel confidently.
They've been doing it since 2002 – protecting, connecting, and inspiring independent travellers just like you.
Get a quote below or read our in-depth review!
Final Thoughts on New Orleans VRBOs
New Orleans is known for being a fun destination: from Mardi Gras parades to jazz clubs on Bourbon Street. The city is also a melting pot of culture, cuisine, fascinating history and art, all waiting to be explored on your next visit. 
We've made finding a place to stay super easy with our list of VRBOs in New Orleans. The wide variety of options spans fun family-style accommodation, to romantic options just for two, and everything in between. 
If you're vising from outside of the United States, we'd always recommend that you consider taking out travel insurance. International travel is an investment worth protecting, and you're sure to enjoy your travels more knowing that should anything go awry, you're covered.
---
Bye for now, but not forever!
If you want MORE top-tier Broke Backpacker content like this, then sign up for our weekly newsletter below to get the latest and greatest!
And for transparency's sake, please know that some of the links in our content are affiliate links. That means that if you book your accommodation, buy your gear, or sort your insurance through our link, we earn a small commission (at no extra cost to you). That said, we only link to the gear we trust and never recommend services we don't believe are up to scratch. Again, thank you!