Chic and charming Bath is quintessential England. It seduces visitors with its warm thermal spas and elegant, symmetrical, Georgian architecture. With elements like these, it's no wonder why Bath weekend breaks are among the most indulgent and refreshing in the UK.
Any visit to Bath is a rich cultural experience, where you can walk in the footsteps of the Romans, Celts and Georgians, all of whom have bequeathed lavish landmarks to the city.
Despite Bath's obvious beauty, it's also a modern city that offers more discerning visitors some niche attractions. From Rugby matches at The Rec to shows at the Theatre Royal, your weekend in Bath will show you there's so much more to this city than its famous history.
Visiting Bath can be as relaxing or jam-packed as you make it. If you're striving for a calm and peaceful weekend along the River Avon, or want to get mixed up in the busy crowds of Milsom Street, this Unesco World Heritage site has something for everyone.
Keep reading for the perfect accommodation, and transport tips!
Know Where to Stay in Bath
In the beautiful county of Somerset, Bath is home to 88,000 residents, but over 4.4 million people visit every year! If you only have a weekend to enjoy, we highly recommend staying in the city centre.
It has the majority of Bath's attractions, including the Thermae Bath Spa, Bath Abbey and the Georgian Promenade. As the oldest part of the city, it is also home to some of the most exquisite buildings. You can easily walk to all the highlights of the town – including the main shopping district – without worrying about transport.
This lovely hostel in Bath is nestled in the heart of the city centre!
There's an in-house bar, Belushi's, that hosts pub crawls and has great discounts for guests!
St Christopher's Inn Bath is a comfy home away from home for those visiting Bath. While there are modern features, the interior maintains a rustic feel. The reception arranges tours and day trips, and the hostel hosts plenty of social events so you're sure to make friends on your trip!
Enjoy the best of Bath by staying in this charming and elegant one-bedroom apartment. Located in the centre of Bath, this flat is in a beautiful and historic Georgian Townhouse.
A short walk to the train and bus station, the Airbnb is in close proximity to all the city's top attractions.
Perfect for small families or couples, it features two beds, a full kitchen, spacious rooms and modern conveniences.
Our Favourite Budget Hotel – Z Hotel Bath
Ideally located in the city centre, Z Hotel Bath is located opposite the Bath Theatre Royal!
It has a glamorous in-house bar for you to celebrate your time in Bath
The rooms are minimally-decorated and are incredibly comfortable so that you're well-rested to explore the city
Z Hotel Bath is located in a beautiful Georgian building that blends right in with the surroundings. Inside, the rooms are cosy, bright and comfortable. It is just a 5-minute walk from the railway station if you're using the train, and the Roman Baths, Bath Abbey and Royal Crescent are all within a 5-minute walk!
Situated on Beau Street, the Gainsborough has a top-notch central location
It's the only hotel in the UK that has naturally-heated thermal waters in its spa
This boutique-style hotel offers deluxe luxury for your Bath weekend break
The Gainsborough Bath Spa – YTL Classic Hotel is the best place to stay in Bath if you have some extra money to splurge! It's a 5-star facility that's decorated in a lavish combination of modern features and antique styles. There's an in-house spa facility that'll keep you refreshed during your weekend in Bath!
Know How to Get Around in Bath
Once you're in the Bath city centre, it's pretty easy to get around on foot. There are lots of pedestrian-only areas, quaint lanes, cobblestone streets and picturesque alleyways to explore.
To get out of the city, or just for those lazy moments, Bath has a reliable bus service. You can get single tickets, but day passes are much more affordable. There are family and student options, too!
Insider tip: Students, bring along your student ID for some $$ off.
If you visit Bath as part of a larger trip around the UK, then you may want to hire a car. You really don't need a car, and we wouldn't really recommend it as driving in the city centre is quite a hassle. However, if you can't resist, the Bath 'Park and Ride' is the ideal solution. You can park just outside the heart of the city, and hop on a bus to finish the ride.
And of course, we have the fabulous train service. Reliable, extensive and affordable, you can take a train from Bath to anywhere else in the UK – or within the city. We highly recommend checking out nearby Bristol!
It may be a small city, but Bath boasts a wide variety of nightlife options to keep you entertained during your weekend. There isn't one specific area for going out, there are bars and clubs located all around the city!
The Hideout
Hidden among the scenic streets of Bath
A whiskey lovers dream
A local favourite
If you're looking for something a little different than the usual nightclubs, the Hideout offers a quaint and local experience with a collection of whiskey that will make any lover jealous. You can ask for recommendations, sample aged delicacies or try out a cocktail. We highly recommend the Posse Gang Eight Million – yes, that's the name – or for something more fun, Tom & Jerry!
Sleight Bar
Add a touch of magic to your night out
Intimate, cosy setting
Great for a group of friends or special event
A night out in Bath is much like a night out anywhere in the UK. That is until you have been to Sleight Bar. As you sip tasty cocktails and cold beer, you can marvel at the talents of the in-house magicians. For an evening with friends, you can gather with delicious snacks and have a magical experience.
Fidel Rum Bath
For the rum lovers
Classy, fun atmosphere
Knowledgeable and friendly staff
We've already mentioned whiskey – rum lovers, its your turn. Fidel Rum Bath is located away from the other bars for a more relaxed and enjoyable experience. With their huge selection of rums, and incredibly knowledgeable staff, you can get lost in the list of cocktails before heading out to hit the clubs.
At first glance, Bath's culinary scene may appear small. That's only until you realise that this quaint little city doesn't do things by half measures, and only the most excellent of food establishments are promised.
Richard Bertinet's Cookery School
French-British cook Richard Bertinet is one of the top chefs in the foodie world
This BBC Food Champion of the Year winner offers hands-on cooking classes
Courses ranging from a few hours to a whole week!
Calling all food lovers, this renowned baker offers cooking classes to introduce you to classic British and international dishes. The Richard Bertinet Cookery School hosts workshops on how to make bread, croissants, pies, different kinds of pasta and so much more! The school is quite active so take a look on the website for the latest offerings.
Bath Buns
You can't visit Bath and not taste a delicious Bath bun!
There are various legends about how this bun came to be in Bath
Sally Lunn's Eating House is the best place to sample these local gems!
Sally Lunn was a Huguenot refugee who arrived in Bath in the 17th century, and found work in a local bakery. According to one legend, it was she who invented the sweet bun that's so popular today!
Whether that's true or not, Sally Lunn's Eating House is a classic Bath establishment. Between tasting different bun flavours, pop into the back of the shop to see the original kitchen Sally baked in!
Paxton & Whitfield
Brie, Gorgonzola, Muenster… you name your cheese, Paxton & Whitman have it
On the scene since 1742
This cheesemonger is used by the Queen!
By now, you'll have realised that Bath is all about the finer things in life, and Paxton & Whitfield would agree! These heritage cheesemongers have an outlet in Bath near Queen Square (just one of 4 shops in the UK).
You can taste and choose which cheeses you'd like on your personalised cheese board – if it's good enough for Queenie, it's good enough for us!
Bath may seem refined, but it's also not afraid to work up a sweat! With fun fitness activities in the city centre and an abundance of countryside exercise, there's no need to drop your heart rate in the city!
Not to mention, you'll feel so much more deserving of the thermal spa waters once your muscles are aching, just a tiny bit!
Canoeing and Rowing on the Kennet and Avon Canal
The Kennet and Avon Canal runs through Bath, and is popular for exercise
Hire a rowing boat or a canoe to enjoy the scenic waterway
With the refreshing river breeze, you'll have to work to break a sweat
Bath Boating Station serves as a hiring station for canoes, skiffs and traditional punts. Punting involves paddling a wooden boat with a long stick. It was very important to the development of the British countryside, as it was how goods were transported between towns.
The Bath Boating Station offers free lessons that will set you up for a memorable few hours on the water!
Catch a Football Match at Twerton Park
The football stadium is home to the local Bath City Football Club!
Regularly hosts matches, particularly over the summer!
Adult tickets are $16 USD.
There's an old joke that despite having invented many of the world's most popular sports, the English are awful at them! Whether that's true or not is up for debate, but what is sure, is that locals are great sports fans. You can see this spirit come to life during a match at Twerton Park!
The stadium can only accommodate around 9000 people, and there are almost always tickets for sale at the stadium on the day.
Bath's Rugby team on the other hand, is significantly more successful playing in the English Rugby Premier League – and a TBB fave.
Bath Sports and Leisure Center
A comprehensive fitness centre
You don't have to take out a membership contract, just pay per session
From swimming to a 30-minute aerobics class, there's plenty to choose from
This fitness centre has everything! There is such a wide array of activities, and the process of signing up for a session is so easy, you may even want to try something new!
There's bowling, gym workouts, football and so much more, but our favourite activity has to be trampolining. It's not just about jumping up and down – you can also dodge balls and dive into foam pits along the way. That's one epic way to get your workout in!
Historically, Bath was a society capital. The well-to-do of Georgian society (think of the ladies in Jane Austen books) would regularly congregate in town. Thanks to this, Bath has many first-class cultural entertainment spots!
The Theatre Royal
Founded in 1805, the Theatre Royal itself is an excellent example of a Georgian architecture
It has a vibrant program of plays, concerts, dances and operas
It's the ideal place to catch a show while enjoying a weekend in Bath
The Theatre Royal offers both classical and contemporary shows that are some of the best in Britain! The plays put on are often transferred to the renowned West End. There are many theatre-goers who head to Bath just to catch the latest show.
Bath Music Concerts
Bath has a long musical history, and numerous elegant concert venues to show for it
Bath is home to a number of dedicated musical companies, such as the Bath Philharmonia
Attending a music concert in a beautiful setting is beyond memorable
Joining Bath's lively musical community for an evening of music is the perfect activity. The Michael Tippett Centre is the only purpose-built concert hall with incredible acoustics and a busy program of concerts.
Other venues include the Chapel Arts Center, Bath Abbey, the Guildhall and the Assembly Rooms.
Green Park Brasserie
For live music in a restaurant setting, nothing beats the Green Park Brasserie
It has an extensive list of jazz, soul, funk and swing performers
It has a lively evening feel, perfect for a night out with friends or family
Green Park Brasserie is located just five minutes from the Roman Baths, and is housed in a fabulous neoclassical building. The combination of a vibrant atmosphere, scrumptious food and excellent music makes it a must-visit for culture lovers!
10 Other Awesome Things to do in Bath This Weekend
You may be in town for a concert or a football match, but were you really in Bath if you didn't visit the Roman Baths? We think not.
Put a few of these stunning Bath landmarks on your itinerary for your weekend in Bath!
#1 – The Roman Baths
This is one of the must-visit places in Bath! The Roman Baths are responsible for the very existence of Bath, as the city's name kind of suggests..
They were built by the ancient Roman settlers of the area around 70 AD, and are one of the best-preserved Roman ruins in the world. To this day, the baths are filled with 1,170,000 litres of steaming spring water every day – but you can't take a dip anymore.
There's a fantastic museum that will introduce you to the Roman settlement, and the culture of social bathing. The use of CGI reconstructions will make you feel like you're right there with the Romans in the first century!
Book yourself a Roman Bath tour to get the in-depth history from a local guide.
#2 – The Pump Room
Adjoining the Roman Baths is the Pump Room, a historic spot for social gatherings!
Today it exists as Pump Room Restaurant, and is one of Bath's most elegant eateries, serving breakfast, lunch, tea and dinner beneath a glittering chandelier! There's also a fountain from which the thermal Bath waters pour.
You are welcome to drink the water, although it's a bit of an acquired taste!
Insider Tip: Having afternoon tea at the Pump Room is something of a tradition for first-time visitors to Bath, and you won't regret joining in the trend. Afternoon tea is a meal between lunch and dinner, that's composed of bite-sized savouries and sweet treats. A tasty British tradition!
#3 – Thermae Bath Spa
This Thermae Bath Spa in the city centre is where you can dip into the only naturally warm, mineral-rich waters in Britain. I'm sure this is what you imagine for your Bath weekend break..
There are both indoor and outdoor pools that are open day and night, as well as a selection of different steam rooms each offering a different scent and vibe. Our favourite part is the rooftop pool where you can look out over the rooftops of the city, with the sun setting overhead.
The Wellness Suite offers over 40 spa treatments, from hot stone massages to steam facials. The most popular treatment is Watsu which involves being stretched, guided around and massaged in the thermal waters. If bliss is on your bucket list, come here!
#4 – No.1 Royal Crescent
The Royal Crescent is one of the many outstanding architectural landmarks you'll encounter on a visit to Bath, and at No.1 you can get an inside look at the luxurious life of the past.
It was built as an aristocratic residence, and the rooms remain lavishly furnished in the style of the Georgian period. You can explore the dining room, set for dessert, and the withdrawing room is all ready for tea. Downstairs, you will find the areas where servants worked, including the kitchen.
Guides in every room tell stories to bring the past to life!
Insider Tip: Bring along a picnic, and enjoy an afternoon on the lush green lawn that is overlooked by the incredible crescent. Royal Victoria Park is also close by with a park for the kids!
#5 – The Circus
After 14 years of construction, the Circus opened as a set of townhouses in 1768. Architect John Wood was inspired by the circular formation of nearby Stonehenge and Druid culture ,which he believed to have once centered around Bath.
To this end, you can spot Druid symbolism like acorns and serpents on the facade of the building. Some think that the Circus is joined to the Royal Crescent by a ley-line, and together the buildings represent the sun and the moon!
A walking tour in Bath will take you around all these beautiful highlights with a friendly local guide.
#6 – The Assembly Rooms
The Assembly Rooms were once the place to gamble, dance and socialise for the elite! However, things are a bit different today, and everyone is now welcome to explore the sprawling, beautiful building.
The rooms are decorated with impressive chandeliers and expansive wooden floors where you can picture grand parties and lavish balls taking place – like something out of Bridgerton.
The Fashion Museum is located inside, which hosts spectacular exhibitions on fashion through the ages. It's worth a visit even if you're not into fashion, the collection is related to social history, too.
#7 – Bath Abbey
A place of worship for more than 1200 years, Bath Abbey is a deeply spiritual and extravagant attraction to visit in Bath. It features stunning examples of Gothic architecture, with thick golden columns, stained-glass windows and stunning vaulting.
Make sure you book yourself onto a tour of Bath Abbey, so you don't miss out on any interesting stories or magnificent histories.
#8 – The Jane Austen Centre
Jane Austen's world famous novels are all set in Georgian society, and the author herself spent time in the pretty city of Bath!
Set in a lovely Georgian townhouse, at the Jane Austen Centre you can dress up in Regency-era costumes and pose for photos against the period backdrops. Fun aside, there's a wonderful exhibition on Austen's life, sharing insights on how her stay in Bath influenced her books.
#9 – Prior Park Landscape Garden
The British love their gardens, and this is the finest landscaped garden in Bath. It's located in a valley, a little outside of city centre, but has lovely views of the landscape.
The grotto, which was designed by Alexander Pope, houses a virtual tour of the garden as it was in 1764. Spend a day to stroll along the paths, and discover beautiful garden structures, such as a summerhouse and magnificent Palladian bridge.
#10 – Pulteney Bridge
Speaking of bridges, Pulteney is a stunning piece of architecture, with shops lining either end of the bridge (it's one of only four such bridges in the world!). One of the most picturesque Bath attractions, it has a charming atmosphere making it a lovely place to wander around.
You can dine at one of the on-bridge restaurants and enjoy a view out to the River Avon. Or, go one step further and book yourself a River Avon cruise to see the bridge from another angle, as well as other amazing riverside views!
Fun Fact: It was used as the set for revolutionary Paris in the 2012 film Les Misérables!
To ensure your weekend in Bath goes smoothly, we've answered FAQs about everything from the weather to accommodation bookings.
Don't Forget Your Bath Travel Insurance
ALWAYS sort out your backpacker insurance before your trip. There's plenty to choose from in that department, but a good place to start is Safety Wing.
They offer month-to-month payments, no lock-in contracts, and require absolutely no itineraries: that's the exact kind of insurance long-term travellers and digital nomads need.
SafetyWing is cheap, easy, and admin-free: just sign up lickety-split so you can get back to it!
Click the button below to learn more about SafetyWing's setup or read our insider review for the full tasty scoop.
Final Thoughts on a Great Weekend in Bath
Visiting Bath can be romantic, fun, and educational, while leaving you with incredible memories.
Whether it's punting along the canal, or reaching for the nearest Camembert, there are so many unique activities for you to enjoy!
Alongside these niche activities, Bath is full to the brim with historical buildings and magnificent histories that won't be found anywhere else around the UK – even the world.
Make sure your weekend in Bath is full to the brim of outstanding things to do and see!
---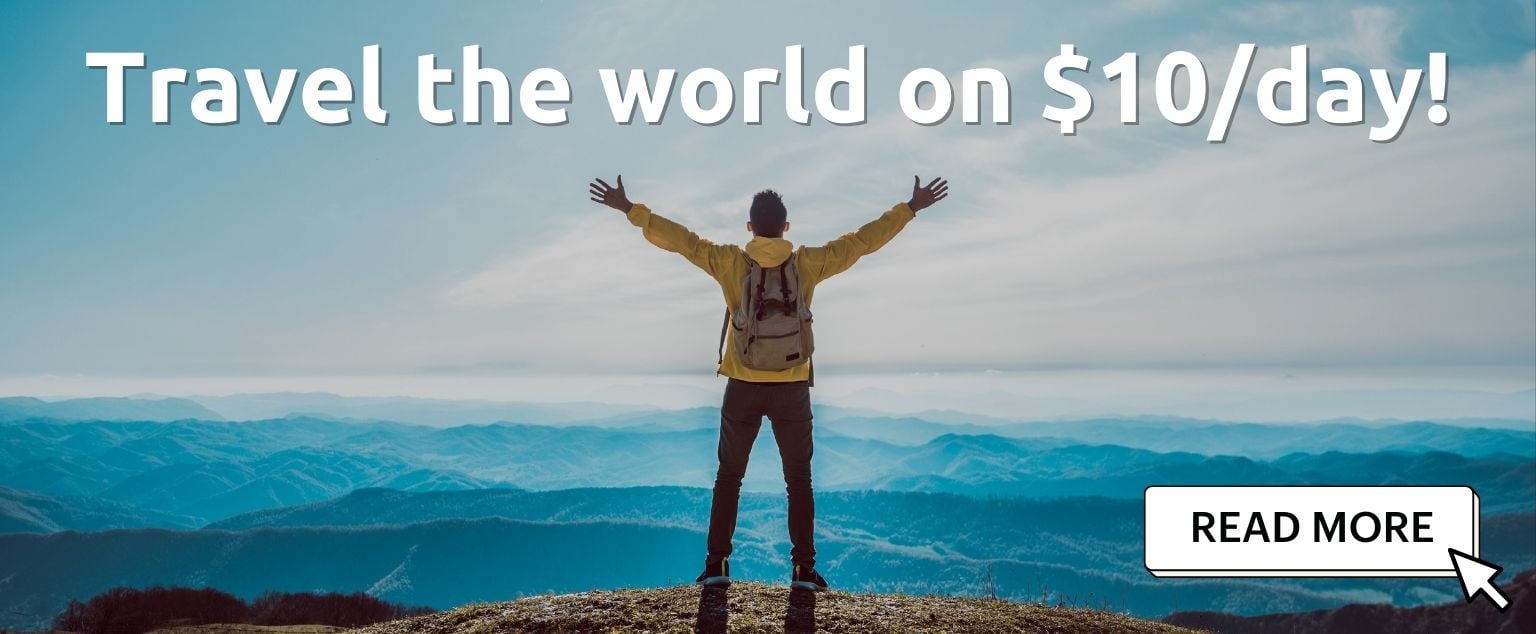 And for transparency's sake, please know that some of the links in our content are affiliate links. That means that if you book your accommodation, buy your gear, or sort your insurance through our link, we earn a small commission (at no extra cost to you). That said, we only link to the gear we trust and never recommend services we don't believe are up to scratch. Again, thank you!