The Center of Elegance. That's the way the Queen of England described the city when she last visit Bordeaux, where old fashion Gaulic panache meets the sophisticated modernity of 21st century Europe!
Bordeaux is chock filled with relics from days gone by including plenty of splendid former royal structures. The outer periphery  of the city, once rather ragged and unkempt, has also been treated to substantial renovations.
A visit to Bordeaux will always be centered around high-quality food, higher quality alcohol and possibly best cultural experience you could ever ask for! From the world's best wine museum (hands down) to the rolling French hillsides made for that perfect picturesque panora
We've given you some juicy tasters of what Bordeaux has to offer, but now we're going to give you an insider's look into what you can come to expect should you have the privilege to visit this iconic city.
Know Where to Stay in Bordeaux
Lodging is in no short supply throughout the city, and as mentioned before, even the city parameters have been upgraded for your pleasure. However, nothing quite beats the city center and its old fashioned architecture! Therefore, we suggest you seek accommodation in the Bordeaux center.
Whether you're looking for some activities to fill your day, or hub of the nightlife, staying near the Garonne River, is your best bet!
Here are some options for you to choose from, including the best Bordeaux hostels, hotels, and motels!
Located near the city center, in the heart of Old Town Bordeaux
Offers dorms and/or private rooms
For an added $2 USD per day, you can get breakfast included
With free wifi on offer and a very clean and tasteful decor arrangement, you really can't go wrong with Hostel 20, in the heart of Bordeaux! $2 USD is also very cheap for breakfast.
This typical French and freshly renovated apartment is located in the heart of the historical area in Bordeaux, making it an ideal location to visit all the sights the city has to offer.
Equipped with a TV, a sofa, a coffee and a dining table and a kitchen with all basic amenities, it is made of beautiful stone walls and metal beams and has a "certain je ne sais quoi". Since this is one of the overall best Airbnbs in Bordeaux, you'll definitely be in for a treat!
Located in Bordeaux's business district, near to the majority of attractions
Modern furnishings and a buffet breakfast to boot!
Stylish, affordable, and well catered to your needs
Located near the city center, this hotel is perfect for tourists seeking Bordeaux's famous food, wine, and shopping experiences!
The Grand Theater is only 5-minutes away, in the heart of Bordeaux
Buffet or continental breakfast on offer
Private 11-acre golf course and restaurant
Located in the heart of Bordeaux and home to Le Comptoir, a traditional French cuisine restaurant, this hotel rides the line between affordable and luxurious.
Know How to Get Around in Bordeaux
If you are visiting France you will probably be doing a good bit of walking and the best way to explore Bordeaux is on foot. Strolling through the city streets is the best way to take in the cities vibe as well as work up a thirst for all that wine you'll be needing.
However, if walking is not an option, there are other options available for Bordeaux travel. You can easily rent a bike in Bordeaux, (or a motorized scooter), and take a casual ride through the narrow streets and paths of the city center!
Otherwise, you can use one of the many urban buses or trams and make use of the city's Bordeaux Découverte card. The Bordeaux Tourism offices supply them, giving you unlimited travel for a set number of days on all trams and buses! They can work out to be a phenomenal value.
If you are touring France, then Bordeaux is well situated and easily reached by train from most of the country. I first visited the city whilst Interailing around Europe.
And finally, if public transport is not your style, and you would rather rent a vehicle, there are a multitude of inexpensive local rental companies available throughout the city. Just be aware of city parking as it can be pricey and is often hard to find! Try to find free parking spots if possible.
Bordeaux's nightlife is predominantly situated along the banks of the famous Garonne River.
Rue Sainte-Catherin
The heart of the outdoor shopping scene of Bordeaux
A more upper-echelon scene, with more expensive bars and clubs
On the pricier side for those looking for a lavish night out
Being the main hub for outdoor shopping in Bordeaux, you can expect an upscale and more expensive scene here. A must-visit in this area is the famous L'Alchimiste Gintoneria as well as the HOP (House of Parliament)!
Place de la Victoire
The university quarter, filled with various student bars and live music
Expect a contemporary rock or techno scene on offer
Expect a budget-friendly, very youthful crowd
Further down the Rue Saint-Catherine, you'll find the University of Bordeaux and its lively student nightlife! Le Dahlia Noir and L'odyssee Club are two of the student favorites.
Quai du Paludate
Comes to life at midnight and goes until early morning
For those serious clubbers out there, this is the spot for them!
Hugs the river making for an iconic location
If Bordeaux had a street that was designated as the heart of the city's nightlife, Quai du Paludate would be it. Clubs only open around midnight, and only close early in the morning! Two of the best would be the Pachanga Club and Point Rouge.
If there is one thing the city of Bordeaux is known for, it's the food and wine scene! There's a reason Bordeaux is the second most visited city in France… Mainly for the easy access to France's best winery tours paired with heavenly dishes.
There is a bounty of choices available for those looking for good cuisine options. From Bistros to restaurants to street eats, Bordeaux has it all.
Marche des Quais de Bordeaux Chartrons (Market)
Only on Sundays
+60 vendors in operation
Fresh produce, pastries, beverages and more!
Bordeaux holidays can usually in three words: food, wine, and culture! And if any place can encapsulate all three of these things, it's Bordeaux's local markets! Bordeaux's Marche des Quais de Bordeaux Chartrons is probably the city's best.
From fresh produce to pastries and crepes, you can sample everything local about Bordeaux here!
La Grande Maison (Fine Dining)
A 2-star Michelin Chef restaurant
Famed for perfectly pairing wine with food
Fine dining made from the local produce
La Grande Maison is one of the two 2-star Michelin Chef restaurants in Bordeaux, making it a special addition to the already unique culinary landscape. If for you, eating is about the experience, then La Grande is a must for your weekend in Bordeaux. Of course, Michelin stars do come with a hefty price tag.
La Toque Cuivrée Pastries
Try Bordeaux's famous canelés
Get the best in French pastries and dainty desserts
Pair your pastries with selected French wines or coffee
A trip to Bordeaux would not be complete without a sampling of their famous pastries, the famous canelés! Dainty rum and vanilla-filled bites covered in a thick caramelized crust, these canelés are unique to this area.
French cuisine is world-renowned but you cannot get more local and authentic than a trip to La Toque Cuivrée!
For the sports lovers out there, Bordeaux will keep you busy. Sports such as rugby and soccer are closely followed across France.
Other activities and events include marathon running, cycling and rowing!
Bordeaux Rugby Union
One of the most well-supported sports events in the area
Watch the Union Bordeaux Bégles (UBB) in action
Check out their home ground at Stade André Moga
The French 'Top 14' is one of the largest club rugby competitions in the world and pretty much every game is a sell-out! Should you find yourself with the opportunity and time to go to a fixture, we suggest you take it!
You can't really go wrong with a bunch of cheering fans and some brutally hard knocks!
Girondins de Bordeaux Soccer Team
Attend your first French Ligue 1 match
Watch a soccer team that traces its origins back to 1881
Visit the Nouveau Stade de Bordeaux and its 40,000 spectators
After moving into their new stadium in 2015, the Girondins de Bordeaux have been having great luck in their Ligue 1 campaigns. With a full capacity stadium and some of the most loyal fans out there, you're set for an atmosphere to never forget!
Saint-Michel Sports Park
Visit the local sports park full of a variety of outdoor activities
Free access for anyone wanting to partake
Options include urban soccer, basketball, and volleyball
At the local Saint-Michel Sports Park, you have free, open access to the soccer fields, basketball and netball courts. Make use of these well-maintained facilities and get a breath of that fresh open air the south of France has become well known for!
You may also want to look into making use of the local Skate Park des Chartrons down the road if such activities take your fancy!
Bordeaux is one of France's main cultural hubs and the cultural epicenter of Southern France. Today, the city is unmatched in its blend of the old and the new!
Your options incluse classical music of the renaissance, an international performance at the theater or a modern rock band.
Grand Théâtre de Bordeaux
Visit a theater that's been standing since 1780!
Host to the Opéra National de Bordeaux and Ballet National de Bordeaux
Visit the recently inaugurated Auditorium
This world-renowned theater is a testament to the monarchic days of old. Watch action performed a stage that's been standing since 1780, and that plays host to many famous international shows year-round.
Try and catch Bordeaux's famous Opera theatrics and Ballet as they perform their internationally acclaimed acts!
L'Ange Bleu Music Hall
Get the authentic French cabaret experience!
Opened since 1997, L'Ange Bleu offers new and original shows
You'll get dinner and entertainment of the highest quality
Since its opening, L'Ange Blue Music Hall has entertained locals and tourists alike with its fresh, new and original shows all year-round! After opening their second room in 2008, they now are the largest cabaret space in France!
You can expect a fun evening well worth the visit, and its conveniently located in the north-west parts of Bordeaux. "Magnifique" as the French would say!
Concerts at the I-Boat
A blend of artistic and cultural artists emerging onto the scene
Ranges from music, film, digital and visual arts, and any other art form you can think of
Based on an old ferry in the Bassin à Flots district!
Probably one of the most exciting and youthful activities on this list, the I-Boat is the heart of local modern culture and artistic talent! Not only is it located on an old ferry, (which is awesome) but it goes day and night offering some serious variety!
A must for those with an open mind and a young heart! You'll get variety, quality, and a uniquely French atmosphere.
10 Other Awesome Things to do in Bordeaux This Weekend
Bordeaux's history and cultural vibrancy make for great variety and no shortage of things to do! Historically it has as many stories as any other place you're ever likely to visit. From its buildings to the local trade and produce, there is just a ton of stuff to see and to do in Bordeaux!
Not convinced? How about taking a look at these things to do in Bordeaux!
#1 – La Cité du Vin
Although maybe this should have been on our "cultural entertainment list", we felt like it deserved its own section. La Cité du Vin is a cultural hub of Bordeaux, and also stands testament to modern French architecture!
On the surface, this masterpiece of a structure is designed to be a museum for wine connoisseurs. Inside the museum you can learn about the (genuinely interesting) history of wine as well as where and how its made around the world.
However, the building itself is an art piece and you could spend half the day walking through its halls, admiring its walls.
#2 – Bordeaux Wine
Bordeaux is univerally famous for its top-quality wine. They don't call Bordeux the wine capital of the world for nothing.
So it stands to reason that when in Bordeaux, one has to try the local stuff. Take a trip to one of their many vineyards or wine cellars in the city and blow your tastebuds.
A weekend in Nice also offers the chance to sample some great wine and being only 3 hours train ride away, may make a great extension to your trip.
#3 – Place de la Bourse
Now onto Bordeaux's historical side. When Louis XV decided he wanted a palace worthy of a King in his country's wine district, he hired Jacques Gabriel, a prodigy of his time, to fashion a palace fit for a king.
Place de la Bourse is historically fascinating and a marvel of architectural brilliance. It's also an Instagrammer's paradise.
Between the shallow pool covered by a thin veil of mist and the reflection of the palace shimmering of the water, you just can't beat its picturesque grounds.
#4 – La Grosse Cloche
A bit more history for you, La Grosse Cloche is a 15th-century belfry (entrance) for the medieval town hall. A relic from the city's early days, this ex-prison stands on the site of the city's old ramparts and inner stronghold.
Its twin conical peaks are iconic for the locals and are the sight for many celebrations throughout the year including France's famous "Bastille Day" (French New Year as I cheekily like to call it)!
#5 – Esplanade des Quinconces
Bordeaux is known for its wide-open spaces and expansive public areas. Standing at a very expansive 12 hectares, the Esplanade des Quinconces is the sight of many a function.
Centered around the famous Monument aux Girondins, with its bronze horses and statue of liberty, this "park" is ideal for circuses, concerts, and fan-parks.
#6 – Musée d'Aquitaine
If you're into a more guided and structured outlining of the city's history, there is no better place to visit than the city's local museum. The largest French museum outside of Paris, the Musée d'Aquitaine encompasses the long history of Bordeaux's region.
From Gallic treasure to the ancient statues, the museum has an abundance of knowledge and history. You could spend hours there and still be mesmerized by its historical collections.
#7 – Quais de Bordeaux
For us, promenades and waterfronts are some of the best spots to visit when traveling. Indeed, cities are often based around their shorelines, or in this case, rivers. Bordeaux's "quais" is no exception.
The River Garonne cuts through the heart of the city and so should you as you follow its banks. The left bank of the Garonne is a world heritage site and is probably one of the most beautiful daytime activities you'll do in the city.
Flower beds, trimmed lawns, and buildings straight out the renaissance will be your viewings for the day!
#8 – Pont Jacques Chaban-Delmas
Along the river, you'll find Bordeaux's famous and iconic vertical lift bridge. The tallest bridge of its kind across the whole of Europe, the Pont Jacques Chaban-Delmas is both a technical marvel as well as visually inspired, with its tall towers.
Standing at 77m (250 ft) high, this bridge has become one of the city's most treasured landmarks. The best part? Come at night time and get a light show across the bridge's four columns!
#9 – Jardin Public
When in Bordeaux, why not visit its near 300-year-old park! Surprisingly English in style and layout, the Jardin Public is Bordeaux's picnic sight for those looking for a day in the sun. Read a book, have an iconic French picnic with French wine and cheese, or just lounge in the sun!
Designed in the 18th-century with the purpose of promoting good health and open green space, the Jardin is a special place to go spend some downtime on a Sunday morning after a busy night out!
#10 – Place de la Victoire
Finally, last but by no means least is the Place de la Victoire. Literally meaning "the place of victory", is the site of Bordeaux's very own victory arch!
The start of Bordeaux's famous street, the Rue Sainte-Catherine, you'll most likely come across this square with its famous arch and public artm, irrespective of your itinerary!
So you've seen what Bordeaux has to offer, but maybe you're not quite certain you've prepared enough for your time there. Maybe these FAQs will help put your mind at ease and give you some of that added insight you're craving!
Don't Forget Your Bordeaux Travel Insurance
World Nomads' mission is to support and encourage travellers to explore their boundaries. They offer simple & flexible travel insurance, and safety advice to help you travel confidently.
They've been doing it since 2002 – protecting, connecting, and inspiring independent travellers just like you.
Get a quote below or read our in-depth review!
World Nomads provides travel insurance for travelers in over 100 countries. As an affiliate, we receive a fee when you get a quote from World Nomads using this link. We do not represent World Nomads. This is information only and not a recommendation to buy travel insurance.
Final Thoughts on a Great Weekend in Bordeaux
If there was one thing we'd want you to take away from this read, it would be that Bordeaux is more than a wine connoisseur's wonderland. From its deep history spanning back to the 13th-century, to its up-and-coming modern art and music theme, you'll be left wanting to come back again soon!
If you're not wandering the Rue Saint-Catherin, or frequenting the banks of the River Garonne, you'll be exploring the iconic La Cité du Vin or stunning Place de la Bourse. From the Grand Theatre to the Place de la Victoire, you'll walk Old Town and its open-air stores! There is just so much to do!
Whatever your tastes, whether you're the young at heart or looking for that cultural nuance, Bordeaux literally has it all! It's not surprising that its the second most frequented city behind Paris.
Honestly, what more can be said about this wonderful city? From it being a cultural hub to its medieval architecture, you'll not only be met with an authentic experience, but with people who care about their heritage, making for a memorable stay!
---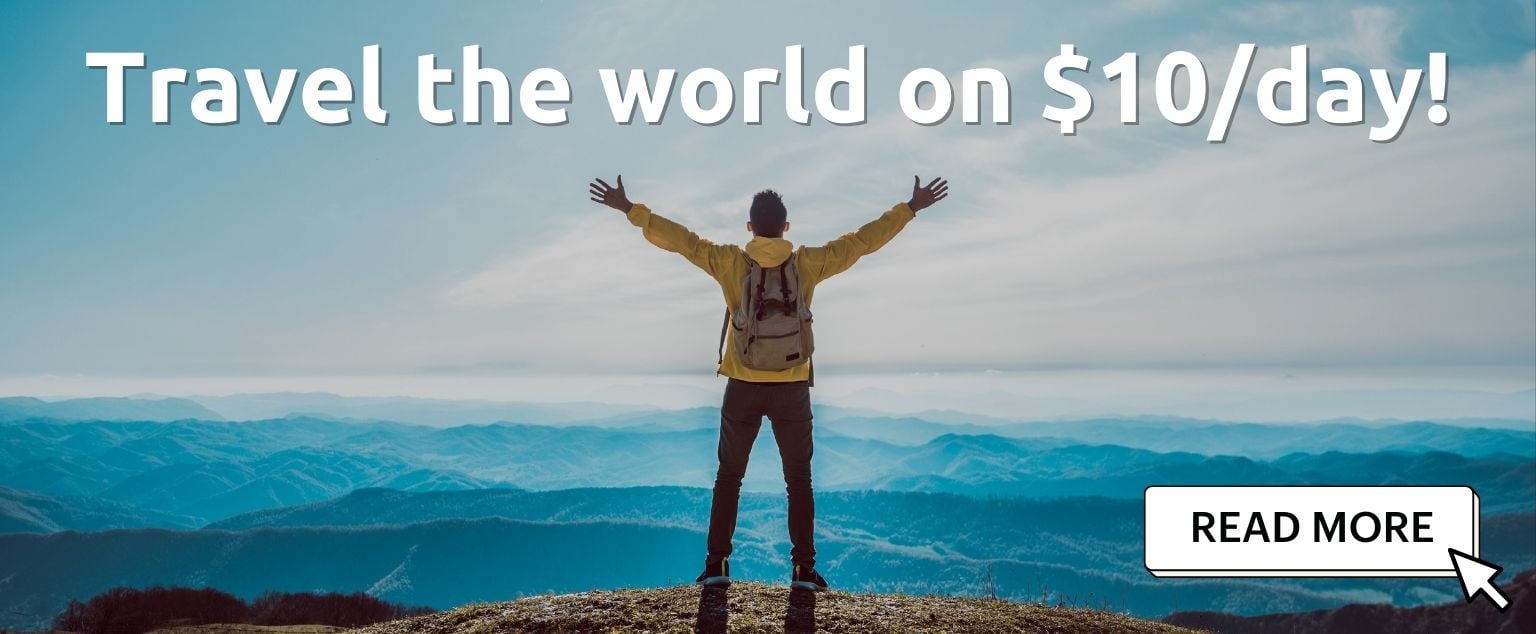 And for transparency's sake, please know that some of the links in our content are affiliate links. That means that if you book your accommodation, buy your gear, or sort your insurance through our link, we earn a small commission (at no extra cost to you). That said, we only link to the gear we trust and never recommend services we don't believe are up to scratch. Again, thank you!