Visiting Nice for a weekend is the ideal escape! Easy to reach, easy to see in 2 days, and with so much to do, Nice offers visitors a perfect getaway.
Lying on the sunny beaches of the French Riviera, swimming in turquoise waters, eating world-class food, and drinking French wine is the kind of holiday we all dream about! When visiting Nice you can do all this, and a whole lot more.
Whether you want sun and sea, a foodie adventure, a culture trip, or just want to witness the South of France in all its glory, a weekend in Nice is a great idea! With all that there is to enjoy in this charming city, we have put together the ultimate Nice itinerary for an unforgettable weekend!

Unlock Our GREATEST Travel Secrets!
Sign up for our newsletter and get the best travel tips delivered right to your inbox.
Insider Tips for an AMAZING Weekend in Nice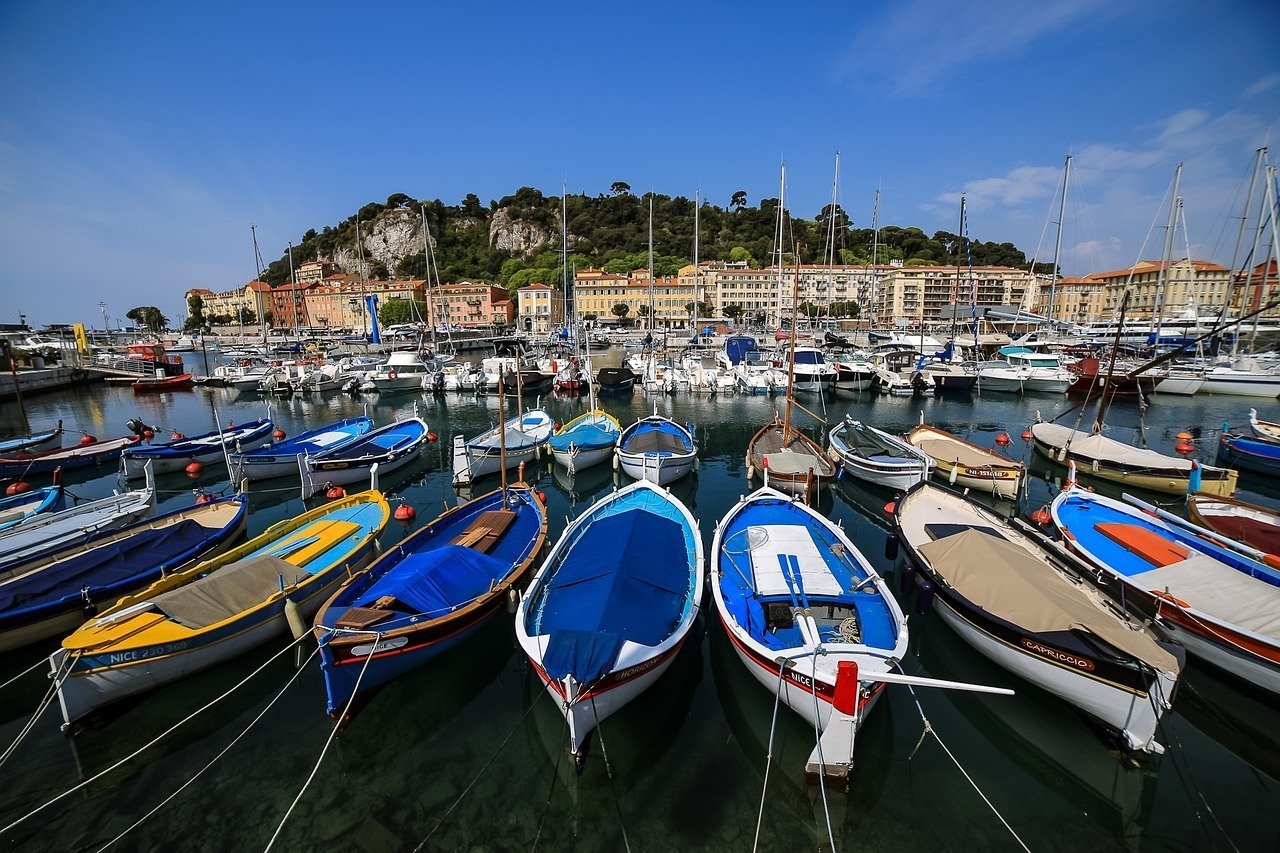 Know Where to Stay in Nice
Spending 2 days in Nice is enough time to enjoy this destination, but you will need to stay somewhere central. Choosing a well-located place to stay during your visit to Nice is crucial, as it will allow you to see and do so much more!
Staying in the Old Town, or Vieux Nice is a great choice for a weekend in Nice. Here you will be surrounded by many top sights and landmarks in the heart of Nice. The stunning beaches and exciting port will also be easy to reach! This is probably the best place to stay in Nice
Other great areas would be Gambetta (for traveling on a budget), Cimiez (ideal for families), or Jean-Medecin (the vibrant New Town).
Here are our choices for the best hostels in Nice.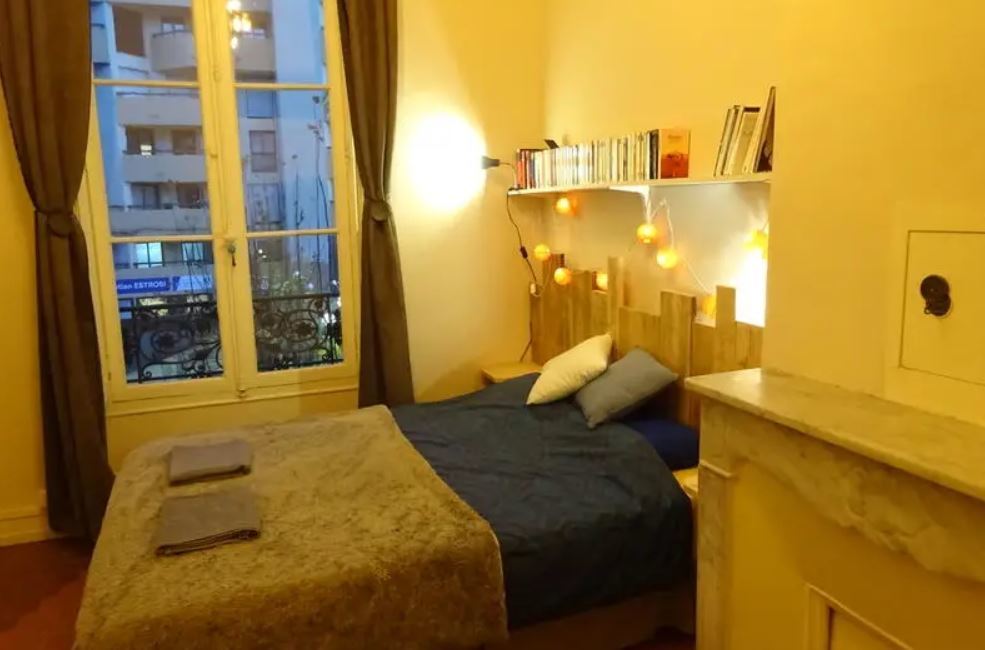 Clean, modern and comfortable
Centrally located near the beach and Old Town
Includes a well equipped and fun common area
For the ideal hostel in Nice, check out La Maioun Guesthouse. This comfortable hostel is built in an ancient temple, yet it is really modern, cozy and comfortable. You will struggle to find a better location, being just a short walk from the beach!
This one bedroom is at the bottom of the Castle Hill and a few steps away from Cours Saleya, famous for its flower market. Enjoy delicious ice creams from the nearby place, Rossetti. Before dinner, have a cocktail while admiring the sunset on the sea side. You will be close to the beaches, museums, the Castle Hill, Place Masséna and Avenue Jean Médecin, with its department stores and shopping malls.
Our Favorite Budget Hotel – Hotel Ozz
An amazing hotel style hostel
Centrally located
Comfortable rooms at great value
Hotel Ozz is one of the best accommodation choices in Nice! This hostel-style hotel offers top quality private rooms in an awesome setting. The location is perfect – being a short walk away from most attractions. Hotel Ozz is well known for its excellent value.
Our Favorite Splurge Hotel – Hotel Negresco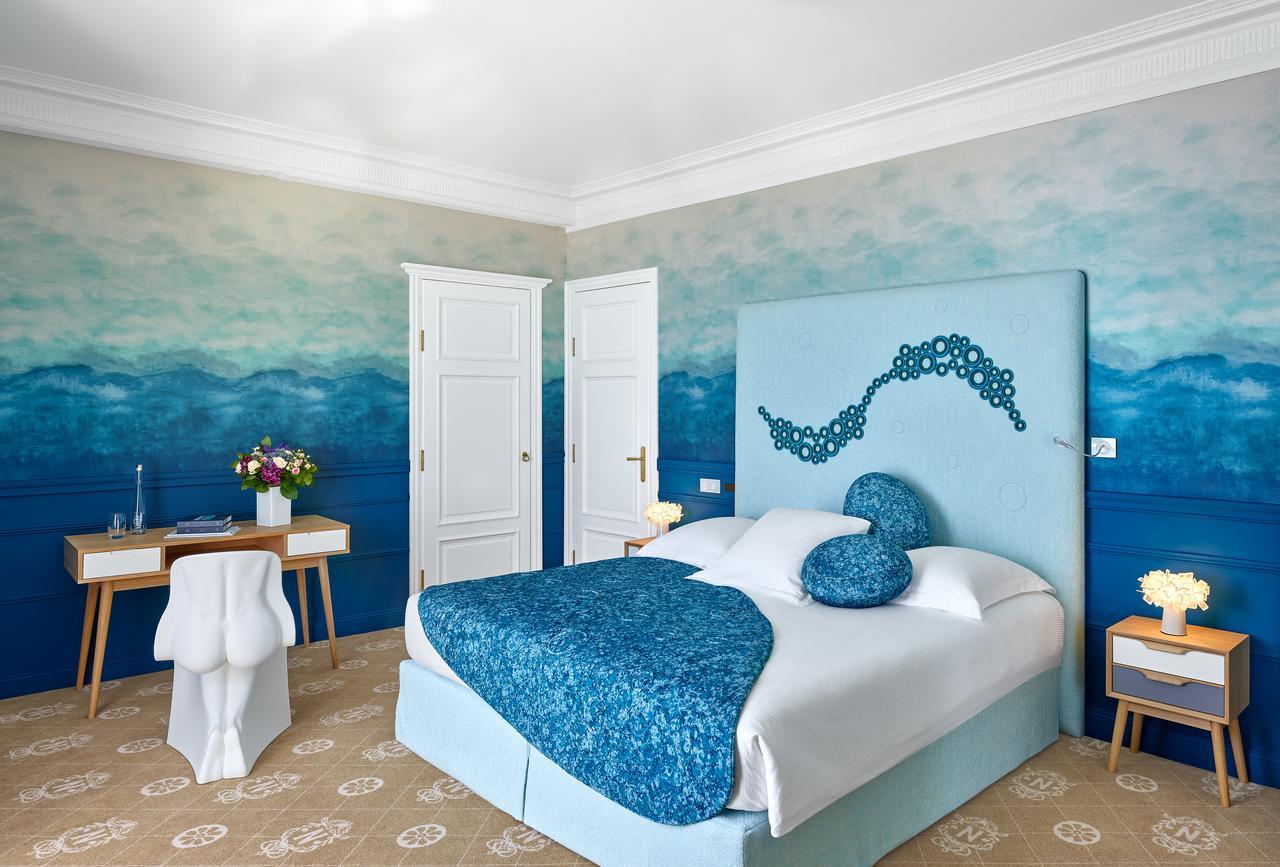 An unforgettable, luxurious hotel
Well located and overlooking the beach
Amazing amenities and comforts throughout the hotel
For the ultimate stay in Nice, there's nowhere else quite like the Hotel Negresco. This luxurious hotel overlooks the beautiful beach in an unbeatable location. To enjoy your weekend in Nice in absolute luxurious style nowhere compares to this upmarket hotel!
Know How to Get Around in Nice
Your weekend in Nice will most likely be focused around the beachfront, Old Town and port. The best way to get around this area is definitely on foot! Walking around Nice has got to be the most enjoyable way to really experience all of the sights and charms of this city. There are plenty of things to see around the Old Town area and everything is within close proximity!
If you will be venturing a little further out, Nice has an excellent bus and tram network. You can buy a one-way ticket for $2 which can be used on both the bus and trams.
If you are feeling a little bit more active then consider grabbing a Velobleu bicycle. There are bike stations every 300m in Nice, making it easy to pick up and return your bicycle. This has got to be one of the most fun and affordable ways to explore the city!
You can also grab a taxi to take you anywhere around Nice. This may be easy and efficient, but it is also one of the more expensive ways to get around this city. For those that are keen to brave the roads, renting a car is another great option for exploring Nice and beyond!
With a busy port attracting a steady flow of visitors, as well as being the perfect destination for a weekend away in France, Nice has some excellent nightlife! Nice is one of the busiest destinations on the French Riviera, and so naturally there is plenty going on after hours.
Whether you want to hang out in a fun bar, or party the night away, Nice will have it going on. Be sure to include some of these in your Nice itinerary.
Vieux Nice
Nice's Old Town district
Lots of fun bars and cafes
There's always something happening here
The Old Town in Nice is one of the top places to go for a fun night out! This area has loads of great little bars and cafes and is the perfect place to meet new people and see the city in a new light. Visit Le Shapko to catch some live jazz, or head over to Wayne's Bar for a classic pub experience!
Promenade Des Anglais
A seafront strip
Lots of fun cafes, bars, and restaurants run along here
A great place to start your night
The Promenade Des Anglais is one of the most popular areas in Nice, with a constant flow of people! This is a strip that runs along the seafront, offering a good selection of bars and cafes. Try La Havane for some awesome cocktails, or head to Le Meridien – an iconic rooftop bar.
Jean-Medecin
Nice's exciting New Town
Loads of great bars and late-night spots
Lots of live music and clubs around here
Jean-Medecin is the best place to hit for a late-night party! This is where you will find more clubs and dancing spots, mixed in with some great little bars. Try Kings Pub for a really fun party bar, or head down to L'Omega Club for some late night fun!
You can't visit France without indulging in some phenomenal food and wine! Nice is a foodies heaven, with heaps of excellent restaurants and cafes surrounding the city. Whether you are looking for a great croissant, local wine, or a gastronomic feast, then Nice will have it!
The Cours Saleya Market
A daily food market in the Old Town
Loads of different fresh produce is available
Open daily until 1 pm
If you want to explore all of the amazing fresh produce and delicious treats that are enjoyed by Nice locals, then head down to the daily Cours Saleya Market! This market trades every morning, selling all kinds of tasty fresh foods. You can get some excellent deals here, and it is a great place to learn more about the local cuisine!
Cave De La Tour
A traditional wine bar and restaurant
Operating for 70 years
One of the best traditional wine and food spots in Nice
Cave De La Tour has been serving customers for 70 years, and not much has changed since they opened. This super classic wine bar in Nice is probably the most authentic place to sample the local wines and enjoy a simple cooked lunch. Bring your empty wine bottle and they will refill it with the house wine!
Explore the Cafes in the Old Town
Loads of amazing cafes are scattered around the Old Town
This is the best neighborhood to explore some quality local food
Enjoy a variety of foodie dream destinations
The Old Town in Nice is a really romantic place to walk around and explore the many little cafes. Sit outside like a local and watch the passers-by as you enjoy a gouter (a sweet snack eaten daily around 4 pm). Some top cafes include Maison Auer, Pain and Cie, Emilies Cookies, and Manao!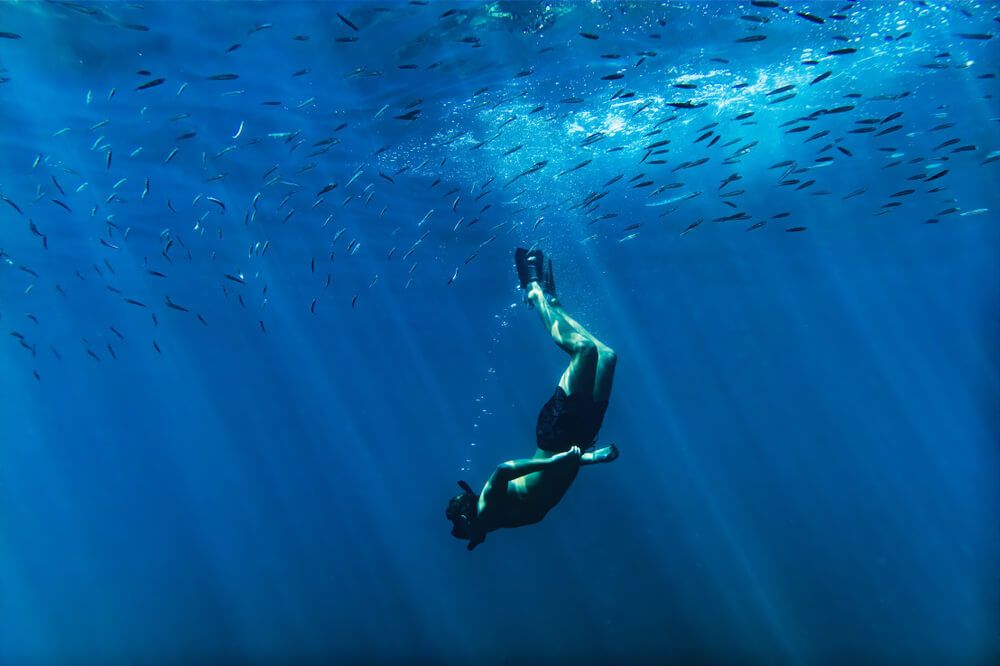 While most visitors to Nice opt to enjoy the sun and beaches, there are plenty of great sporty activities to enjoy here. If you want to get outside and active in Nice, here are some great options for sports lovers!
Go Scuba Diving
One of the most popular water sports here
Nice has many world-class scuba sites available
Learn to dive or enjoy some this area as an experienced diver
When visiting Nice, the great attraction is the amazing Mediterranean sea! Scuba diving is a popular activity in Nice, with an incredibly rich marine world available. There are plenty of great dive schools and rental shops around Nice, catering to all experience levels.
Horse Riding
A beautiful way to experience the landscape
A fun activity available for all levels of experience
Ride between interesting sights and landmarks
If you want to escape the beach and try a fun new activity then try horse riding in Nice! There are a few horse riding centers that offer organized guided rides around the area, suitable for all levels of experience and skill. This is a really fun way to get outside and see the surrounding areas of Nice!
Canyoning Nice
Guided river canyoning adventures
A real adrenaline rush
A fun outdoor sport in Nice
For the active adrenaline junkie that wants to experience something unique in Nice, consider going on a canyoning tour. You can go river rafting, jumping off cliffs into the rivers, and swimming under waterfalls in the surrounding area. This is a really unique experience to add to your Nice itinerary!
Small Pack Problems? 😉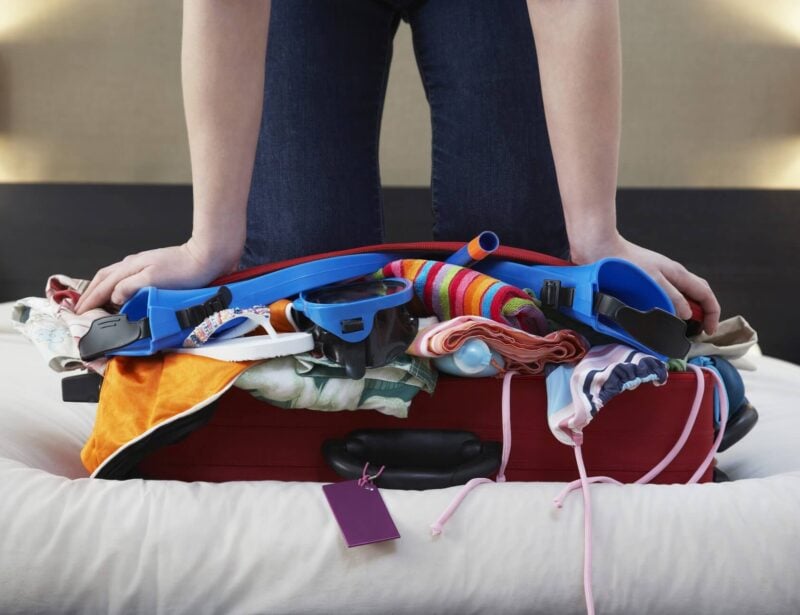 My missus travels with all her clothes in ziplock bags: don't be like my missus. UP YOUR PACKING GAME!
Packing cubes for the globetrotters and compression sacks for the real adventurers – these babies are a traveller's best kept secret. They organise yo' packing and minimise its volume too so you can pack MORE.
Or, y'know… you can stick to ziplock bags.
View Our Fave Cubes
Or Check Out the Sacks!
Nice is a really fun city to visit, with plenty of great cultural activities going on! Your 2 days in Nice can involve plenty of great live music and performances for those that are interested. Here are some of the best places in the city to watch some kind of show.
Palais Nikaia
Nice's premier concert venue
Offers indoor and outdoor performances
Many big names take to the stage here
If you are hoping to catch a big concert while in Nice, then check out what's happening at the Palais Nikaia! This massive venue has a capacity of 52000, and it attracts some of the worlds greatest artists. Be sure to look out for what's happening at the Palais Nikaia if you are after a night of amazing music!
Opera, Nice
An incredible, elegant building
Considered the heart of cultural Nice
The best place for operas, ballets, and classical concerts
If you are after a memorable performance in one of the most beautiful theatres in France, then be sure to head to the Opera, Nice! This stunning building, built in 1885, is the home of the Nice Philharmonic Orchestra, Ballet, and Choir. If you want to experience cultural sophistication in a magnificent setting, then catching a show here is the perfect antidote.
Theatre de Verdure
An open-air concert hall
Centrally located near the beach
Hosts many spectacular concerts and performances
There always seems to be something really fun happening at the Theatre de Verdure. Located in the center of Nice, close to the beach, this outdoor stage is a brilliant go-to for musical concerts and performances! Events here can get jam-packed, and are always well worth attending!
Travel with peace of mind. Travel WITH a security belt.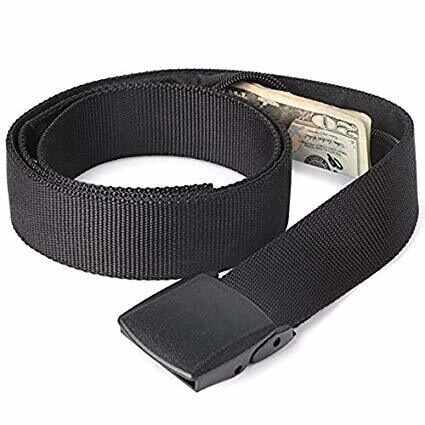 Get your cash stashed with this awesome Pacsafe money belt. It will keep your valuables safe no matter where you go.
It looks exactly like a normal belt except for a SECRET interior pocket perfectly designed to hide a wad of cash or a passport copy. Never get caught with your pants down again! (Unless you want to.)
Hide Yo' Money!
10 Other Awesome Things to do in Nice This Weekend
If you will be spending 3 days in Nice or more, then you will need some more activities to fill up your schedule. Here are some of the best things to add to your weekend in Nice!
#1 – Enjoy The Beachfront on Promenade des Anglais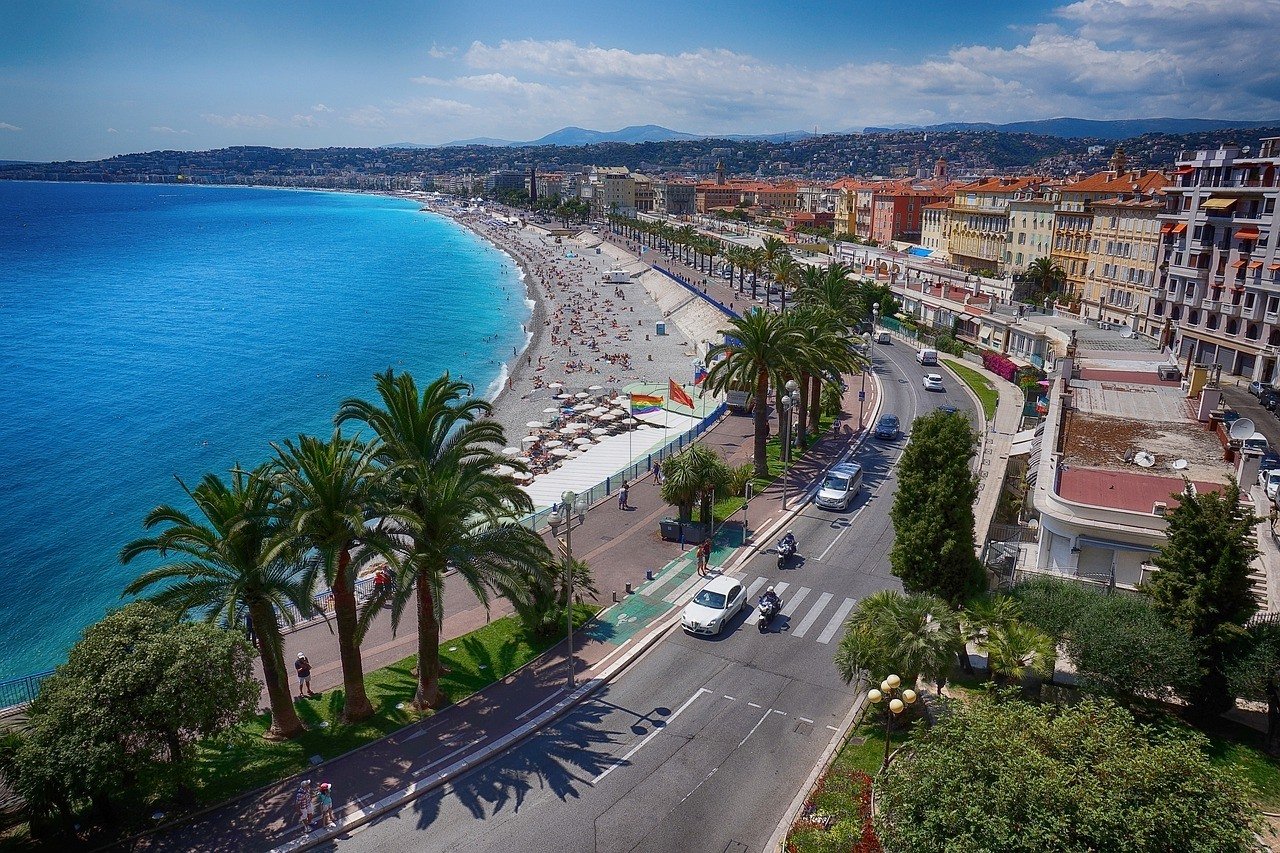 There are many reasons to visit Nice, but the best one has got to be for the beach! No holiday on the French Riviera would be complete without a healthy dose of sand, sea, and sun. If you will be visiting Nice France, then enjoying the beachfront is one of the top activities to do here.
The Promenade des Anglais a popular strip that runs along the beachfront! This famous promenade always has something going on, while the many cafes, bars, restaurants, and shops that run alongside it are worth visiting too.
Of course, the beaches along the Promenade des Anglais are spectacular. After all, this beachfront is the main reason that so many people want to visit Nice!
#2 – Visit Musee Marc Chagall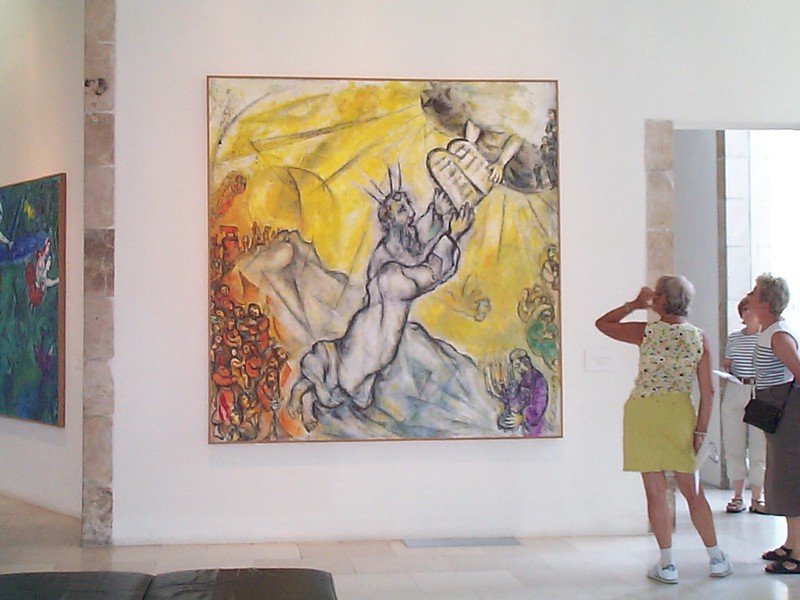 For an art and culture stop, consider visiting the impressive Musee Marc Chagall – one of the best places to visit in Nice. This art museum was specially built to display 17 masterpiece paintings by Chagall. These paintings are all biblical themed, divided between the new and old testament.
While the art is the ultimate drawcard here, the building itself is well worth admiring. This museum has incredible stained glass windows, halls, and perfectly manicured gardens! In fact, Chagall himself played a major role in helping design the museum.
If you love art and history, then a stop at the Musee Marc Chagall is a must-do for your Nice itinerary!
#3 – Musee Massena
For a look inside the old opulent world of Nice, take some time to explore the interesting Musee Massena. This museum is set inside a 19th-century villa right on the Promenade des Anglais. The villa, which was gifted to the city by the duke of Rivoli, now operates as a museum of local history!
This is a great place to learn all about Nice and it's interesting past. There are some intriguing artifacts and displays on here, including an impressive collection of French art.
Beyond the museum the villa and its grounds are stunning. It's well worth spending some time exploring here! Exploring the Musee Massena offers you a look into the more regal side of Nice.
#4 – Explore Vieille Ville
Vielle Ville is the oldest part of Nice and wandering around the little streets here is one of the best ways to fully experience this city. The Vielle Ville area is made up of narrow alleys winding between colorful old buildings. There are plenty of lovely shops and restaurants here that are worth popping into.
There are a few really charming squares around here, lined with lively cafes. You could explore this area in the day or by night, both offering a really great perspective of this historic neighborhood!
IN A RUSH? THIS IS OUR FAVORITE HOSTEL IN NICE!
#5 – Admire Nice Cathedral
While you are in Vieille Ville you may as well pay a visit to the magnificent Nice Cathedral. The city's cathedral may not be as tall or impressive as others at first glance, but there is a great deal to enjoy when visiting! The cathedral has an impressive dome, surrounded by decorated turrets.
Once you are inside the cathedral, you will see just how impressive it is. This building is a fine example of Baroque architecture, complete with beautiful sculptures, artworks, and gilding! There are also ten breathtaking chapels inside the cathedral.
The Nice cathedral dates back to the 17th century, and it is a highly important building in this city!
#6 – Summit Castle Hill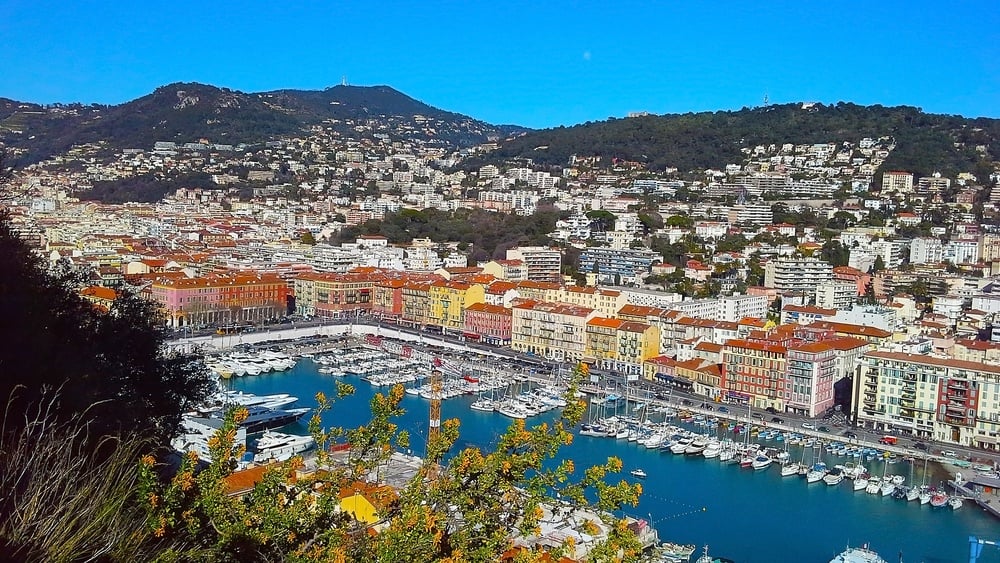 Nice is a beautiful city, and the best vantage point you can get of it is from the top of Castle Hill. Castle Hill is the highest point around Nice, and reaching the top is well worth it!
If you are feeling active you can walk up here from Vieille Ville. The walk is not too difficult, and it can be done by people of all ages – however, it can be a difficult task during the hot summer months. If you are not up for the walk, you can always catch the lift up to the top of Castle Hill.
At the top you are greeted with unbeatable panoramic views over Nice. You can also explore the ancient ruins of the castle that used to stand on top of this hill!
#7 – Pay a Visit to Musee Matisse
If you love art, and are interested in seeing some of the world's great masterpieces, then a trip to the Musee Matisse should be an essential addition to your Nice itinerary. This museum is dedicated to the famous painter Henri Matisse. It contains a wide collection of his incredible paintings, showing the evolution between his earlier to later works!
The museum is housed inside a magnificent 17th-century villa. Even if you are not very familiar with the works of Matisse, exploring this grand building is a really enjoyable addition to your 2 days in Nice!
#8 – Explore Palais Lascaris
Another amazing historic attraction in Nice, the Palais Lascaris offers those interested in history an insight into the royal past of this city. This palace was the home of one of the original royal families in Nice. The palace, which dates back to the 17th century, is now a public museum!
A visit here will teach you all about the interesting royal history of Nice. You will also get some solid insight into what living like a royal in Nice would have been like! If you are looking for a fun and interesting place to spend some time on a rainy day, then this palace is a good call.
#9 – Take a Wine Tasting Tour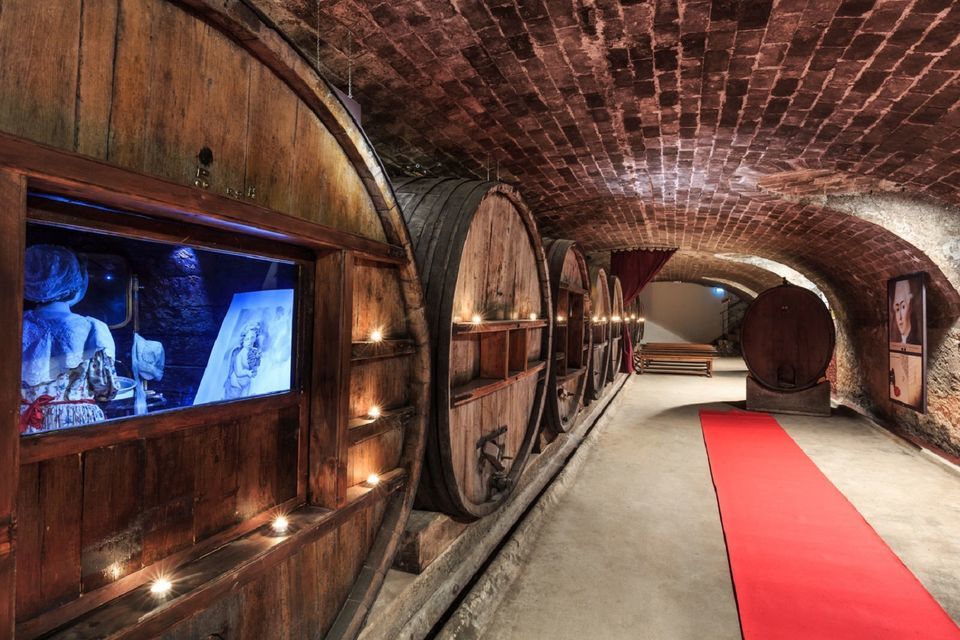 Nice is perfectly located near many world-class vineyards for those that are interested in wine. If you want to explore some of the rich food and wine culture around the city, then consider taking a wine tasting tour from Nice.
A Nice wine tour will generally take you to the Cotes de Provence region where you will get to sample some of the regions finest wines, straight from the source. Seeing the beautiful vineyards and experiencing the regional wines is an unforgettable experience!
Your tour will be guided by an expert local who will be able to teach you all about the wines, as well as show you some of the best wineries and points of interest in the area.
Nice Wine Tasting tours are a great group activity. Book yours today through this link.
#10 – Experience Cap-Ferrat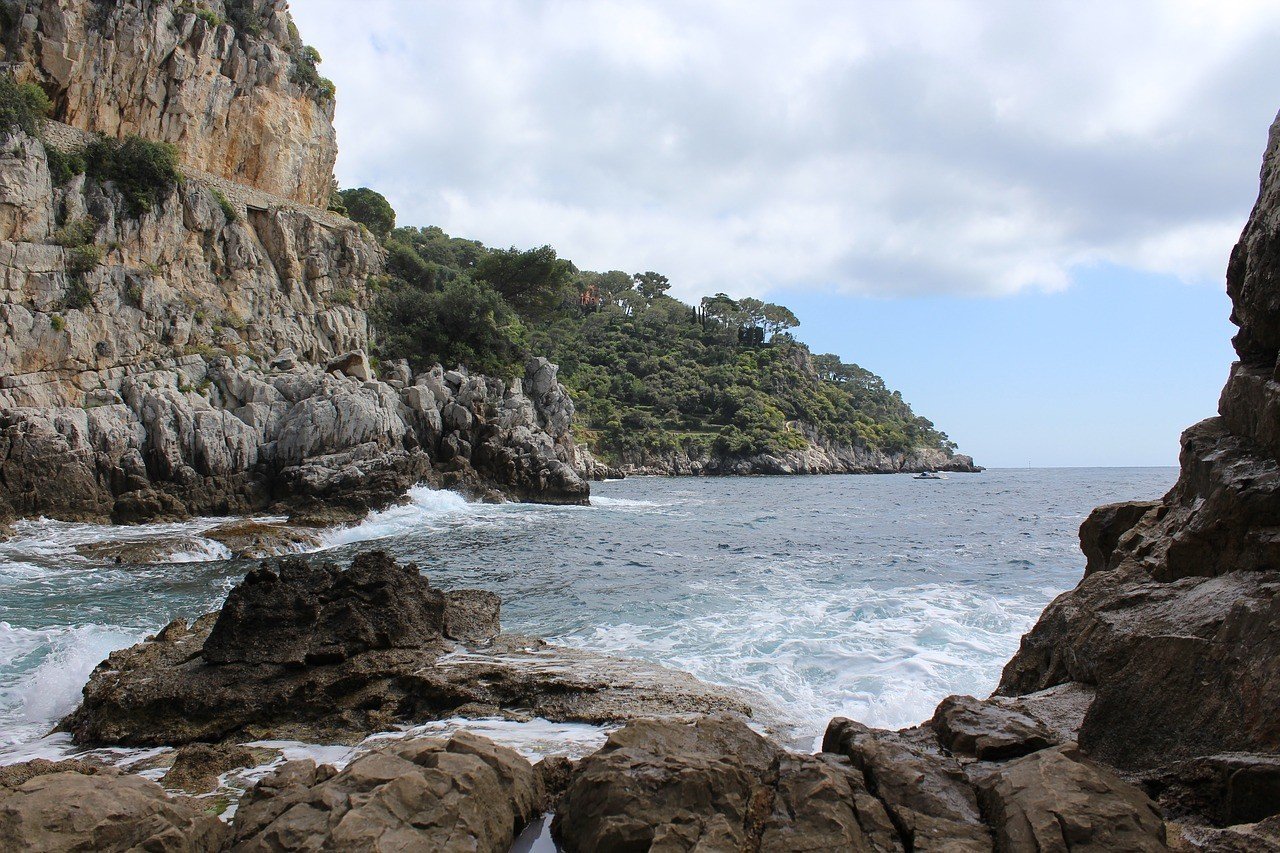 Nice is an amazing destination in itself, but it can also be the ideal base for exploring more of the French Riviera. If you want to see more during your weekend in Nice, consider heading out to a place like Cap-Ferrat!
Cap-Ferrat is about 20 minutes from Nice, and it is a great example of just how glamorous the South of France can be. You will get to see the old-money mansions here that make the area so well known. Cap-Ferrat is also a perfect place for finding some of the beaches and coastal walks in the area! Bring a good daypack with some water and sunscreen.
Is This the Best Daypack EVER???
Now that you know where to stay in Nice France and what to do here during your weekend, it is time to make sure that you are ready to go! Here are a few popular questions to answer before heading off on your weekend in Nice.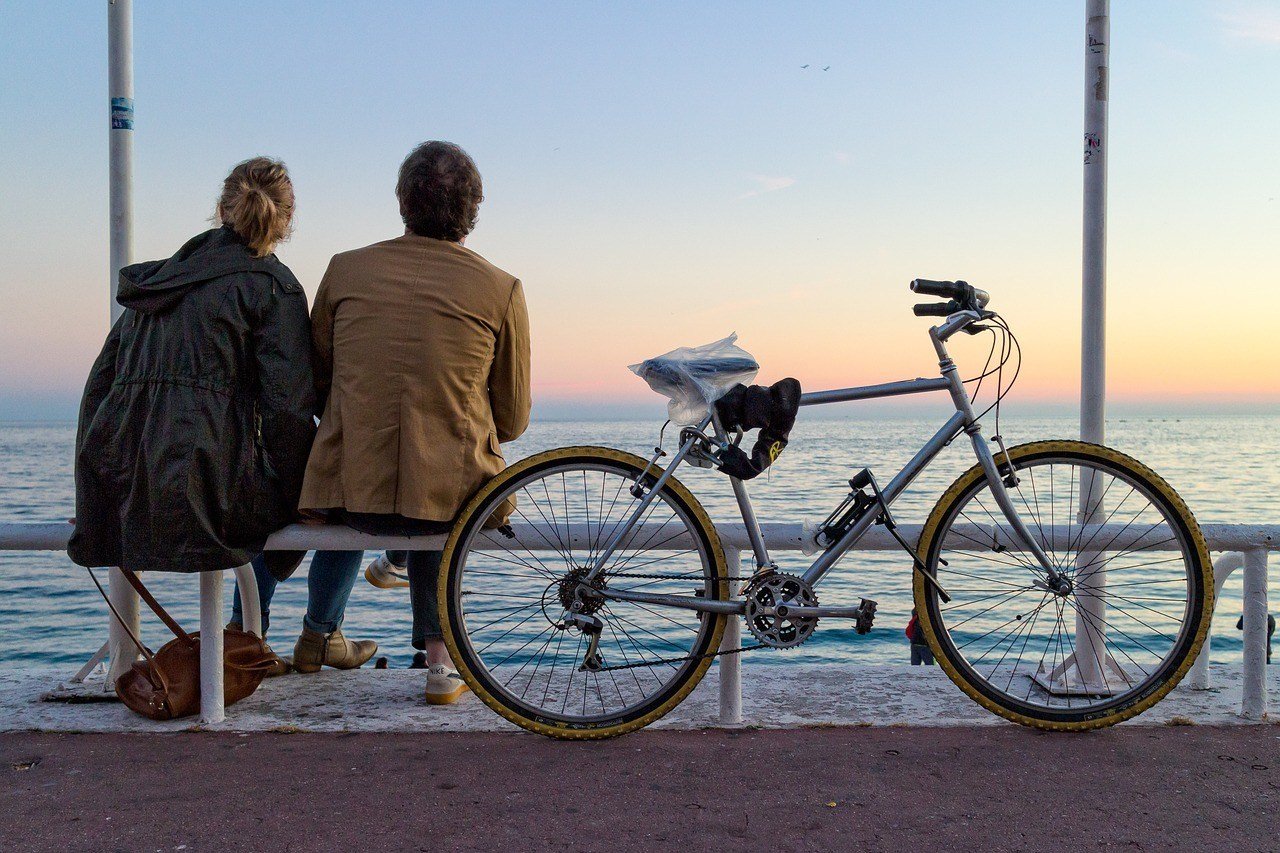 Don't Forget Your Nice Travel Insurance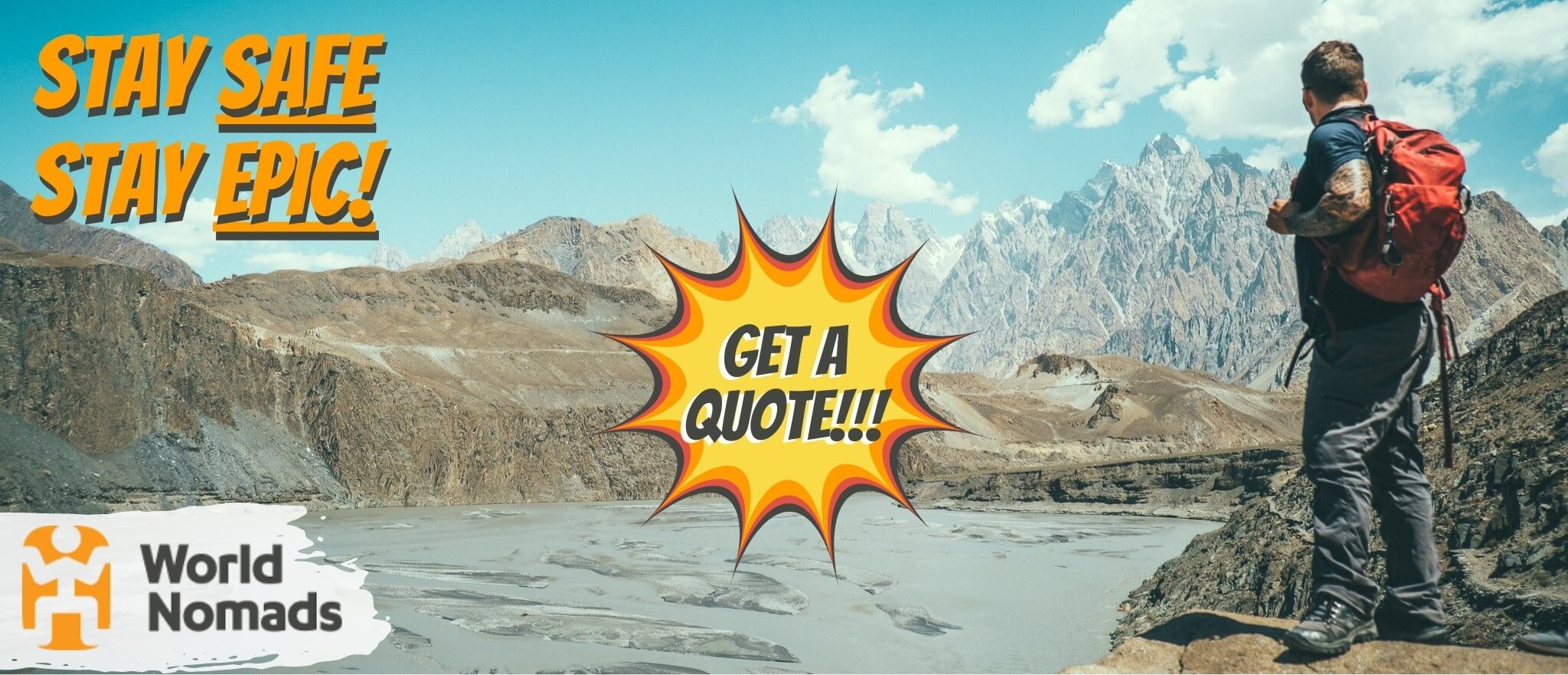 World Nomads' mission is to support and encourage travellers to explore their boundaries. They offer simple & flexible travel insurance, and safety advice to help you travel confidently.
They've been doing it since 2002 – protecting, connecting, and inspiring independent travellers just like you.
Get a quote below or read our in-depth review!
World Nomads provides travel insurance for travelers in over 100 countries. As an affiliate, we receive a fee when you get a quote from World Nomads using this link. We do not represent World Nomads. This is information only and not a recommendation to buy travel insurance.
Final Thoughts on a Great Weekend in Nice
Nice is a glamorous, fun, and beautiful destination for a weekend getaway. Now that you know where to stay in Nice, and what kind of activities there are to do here, you will be sure to have an unforgettable holiday!
Between the pristine beachfront, the interesting museums and galleries, the stunning Old Town architecture, and all-round glamorous vibe, Nice is an excellent location for any kind of traveler! This city has all kinds of fun activities on offer, and you will definitely not get bored during your weekend in Nice.
Nice is an ideal destination in itself, but it can also be the perfect base for exploring France from. We hope that this guide helps you to make the most of your weekend in Nice, although it would be difficult not to enjoy your time in this picture-perfect destination!
---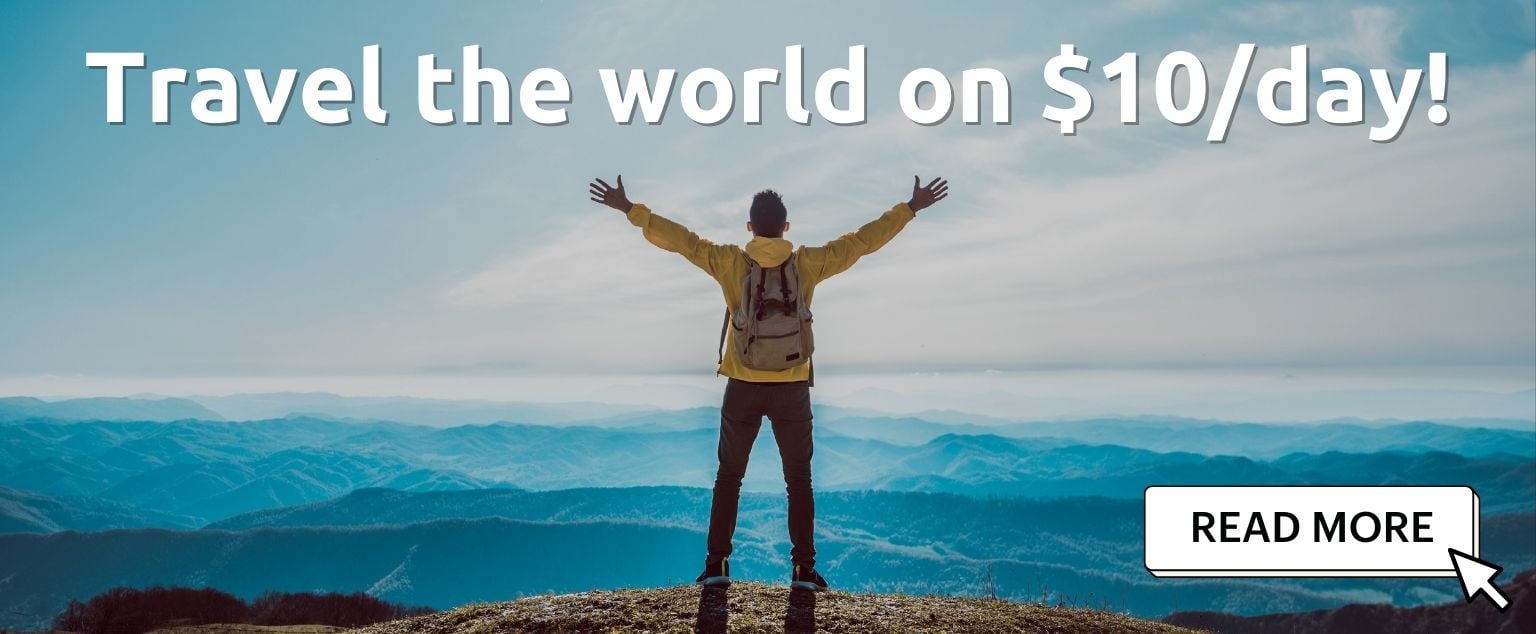 And for transparency's sake, please know that some of the links in our content are affiliate links. That means that if you book your accommodation, buy your gear, or sort your insurance through our link, we earn a small commission (at no extra cost to you). That said, we only link to the gear we trust and never recommend services we don't believe are up to scratch. Again, thank you!