Long associated with being the playground of the rich and famous, Nice is one of the Côte d'Azur's gems. However, you don't need to be a movie star to enjoy this pretty city on the Mediterranean Coast. The largest city of the French Riviera offers sweeping boulevards, opulent mansions, and a swathe of history and culture. Lose yourself in the streets of the Old Town, be spellbound by the city's art galleries, and maybe even relax on the beach… if you can get comfortable on the pebbles! This classy and cool vacation destination is the perfect introduction to the South of France and it's just waiting to be discovered!
We've had a look at the best places to visit in Nice, and in this post, we'll be revealing our favourites. Our extensive list will hopefully be useful when it comes to planning your vacation to the French Riviera!
Need a place quick? Here's the best neighbourhood in Nice:
BEST AREA IN NICE
Old Town
Old Town, or "Vieux Nice", is the heart of the city of Nice. A dense labyrinth of cobblestone streets, this is where you'll find colourful buildings, charming shops, quaint cafes and historic landmarks.
Places to visit:
Admire the ornate façade of the Cathédrale Sainte-Réparate, which dates back to the mid-17th-century
See incredible works of art at the Musee des Beaux-Arts
Climb to the top of Castle Hill and take in the stunning views of the city and the sea
These are the BEST Places to Visit in Nice!

Unlock Our GREATEST Travel Secrets!
Sign up for our newsletter and get the best travel tips delivered right to your inbox.
#1 – Promenade des Anglais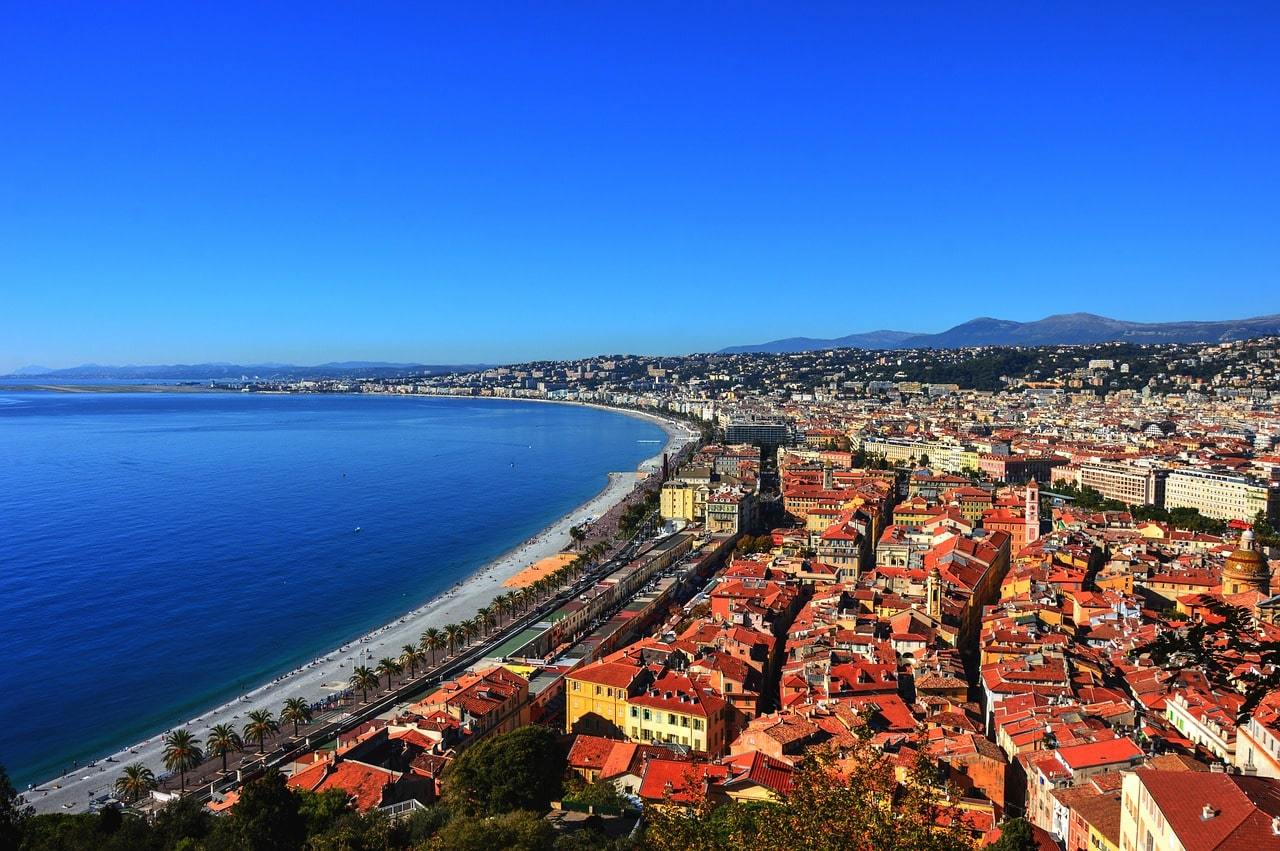 One of the Mediterranean's grandest walkways
Admire the regal 19th-century palaces
Stop as many times as you want under the shade of palm trees along the 7km walk
Why it's awesome: The Promenade des Anglais dates back to the 1820s and it's not hard to see why it's on pretty much everyone's Nice itinerary! A long curve along the Baie des Anges beaches, the Promenade is a hefty 7km long. It's mostly flat though, so you don't have to be an experienced walker or hiker to enjoy it. There are beautifully landscaped gardens and palm trees all the way along the Promenade. Although there are roads here, traffic never gets too heavy. Most of it is diverted underground so pedestrians can enjoy this Nice must see!
What to do there: There's more to the Promenade Anglais than just walking and taking the occasional break in the shade. However, if you want to do that, that's just fine! As the boulevard is quite wide, it's also popular for joggers, skaters, and cyclists, which you might want to try out too. In terms of places to see, try the Palais de la Méditerranée theatre, Villa Masséna, and the Negresco. Yes, our choice for the best luxury hotel in Nice is also home to an art collection and it's a National Historical Monument! There are a few of Nice's hostels not far from here in case you want to make it your base.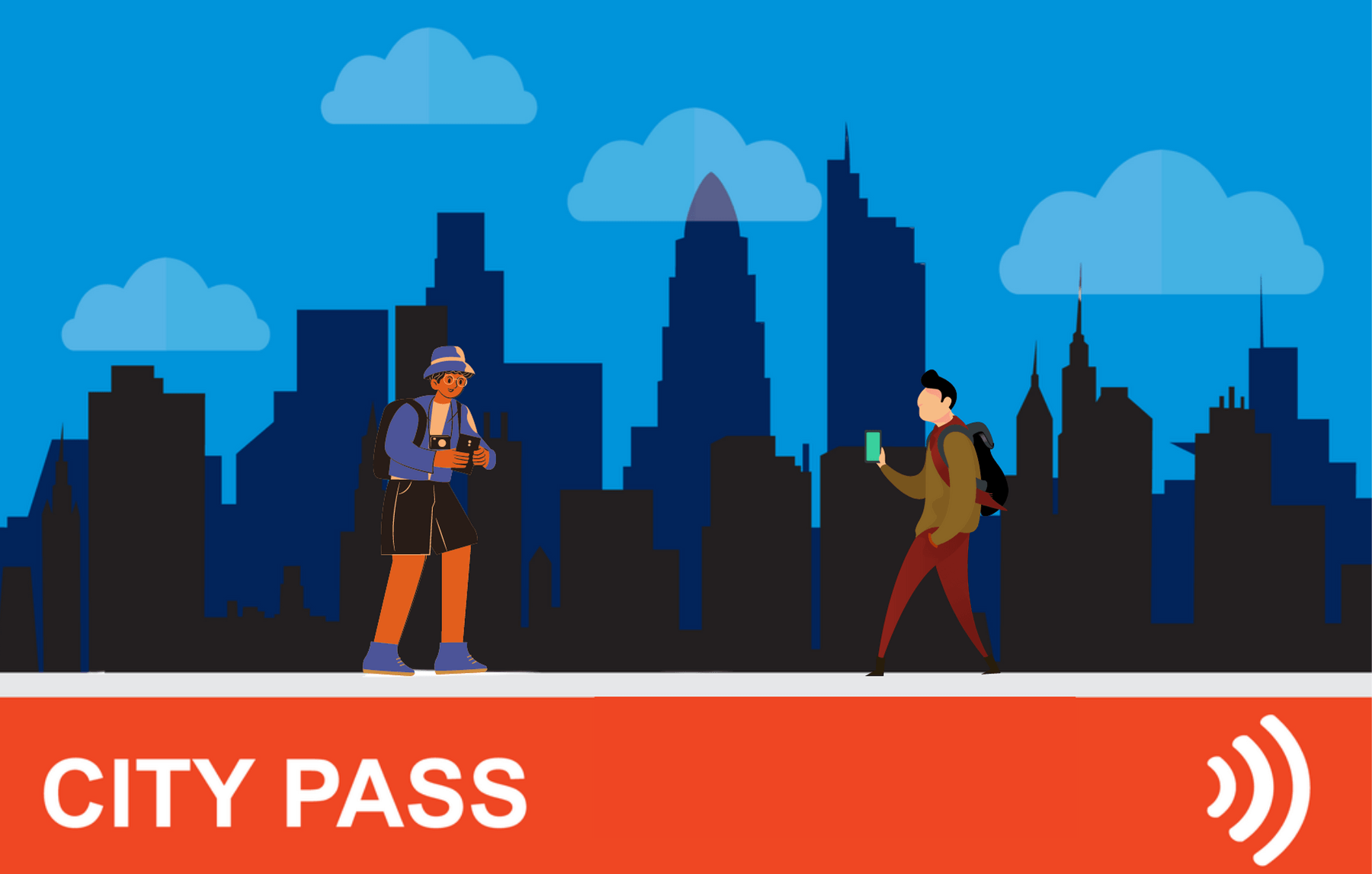 Travelling to Nice? Then plan yo' trip the smart way!
With a Nice City Pass, you can experience the best of Nice at the CHEAPEST prices. Discounts, attractions, tickets, and even public transport are all standards in any good city pass – be sure invest now and save them $$$ when you arrive!
Buy Your Pass NOW!
#2 – Vieille Ville – A beautiful and scenic place to check out in Nice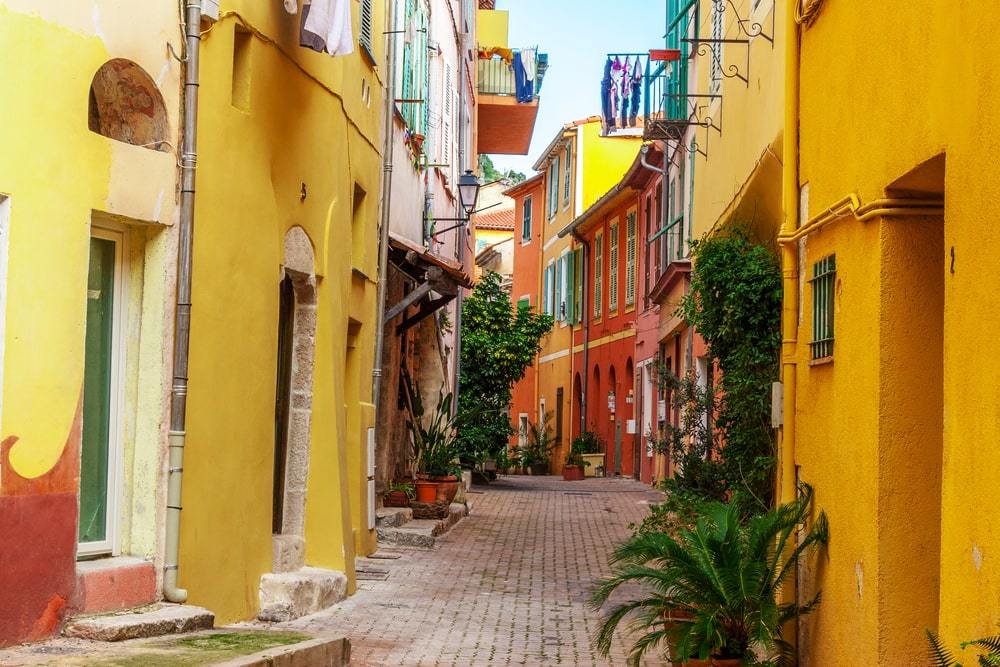 Take a leisurely stroll around the Old Town's narrow and cobbled alleyways
Have a crepe and a coffee in one of the sun-drenched squares
Explore Nice's most intriguing and exciting neighbourhood
Why it's awesome: You would be forgiven for thinking you were in Italy as you find your way around Nice's Vieille Ville. One of the most charming areas to stay in Nice, you'll find museums, galleries, and some of the best places to eat in France hidden in the colourful and narrow houses. It's a feast for the sense, as it's also where you'll find the bright and vibrant colours and smells of the Cours Saleya Market, which we'll talk more about later. Make sure you're looking up too, to take in the stunning Provençal-Baroque style architecture of the buildings!
What to do there: Well, as much as there is to explore in the Vieille Ville, sometimes you just want to sit and watch the world go by. Luckily, the squares that punctuate the narrow alleyways in the oldest part of Nice are full of creperies, cafes, and ice cream shops. You can easily spend some time here just people watching and taking a moment to relax! If you're a little more hands-on, there are some hotspots in Nice's old town. Head into the cathedrals and churches to appreciate the religious art, or pop into a museum!
#3 – Musée Matisse
See most of the sculptures that Matisse created
Beautiful Genoese villa surrounded by landscaped gardens
An absolute Nice must-do for art lovers
Why it's awesome: Art lovers will not want to miss the Musée Matisse. Standing on Cimiez Hill, this stunning red Italianate villa showcases works of the colourful artist. There are 68 paintings, and more than 200 designs and drawings respectively. This museum also houses most of the sculptures Matisse ever made! It's a great place not only to see his masterpieces but to learn about one of the 20th century's most influential artists!
What to do there: Get an idea of the genius of Matisse not only by seeing his work but visiting the temporary exhibitions. Films and conferences give a more in-depth understanding of the man and his life! If you're visiting Nice for art, consider getting a Riviera Pass. It'll grant you access to a number of other art museums in town too. These include the Museum of Asian Art, the Museum of Contemporary Art, and the Musée Marc Chagall.
#4 – St. Nicholas Russian Orthodox Cathedral – One of the best religious places to see in Nice!
Considered as one of the most beautiful Russian Orthodox Churches outside Russia
Built in the early 20th century by Tsar Nicholas
Check the dress code before you visit!
Why it's awesome: Originally built in 1912 when the Russian Royal Family were living in exile, this cathedral is still used as a place of worship today. In fact, it's one of the most important landmarks in Nice to the city's Russian population! It's said to be one of the most beautiful Russian Orthodox Churches outside of Russia, and that's not hard to believe once you're in. The interior is decorated with icons, murals, and carvings, as well as a number of religious Russian artefacts!
What to do there: This cathedral is still an active place of worship. So, if you're interested in a Russian church service, it could be a very cool idea to check one out here! If you want to learn more about the cathedral, its history, and the Russian Orthodox religion itself, then it might be a good idea to take a tour. These are offered in French, English, and even Japanese every day. Pretty surprising that there's not one in Russian, right?! We can't recommend enough visiting one of the most standout landmarks in Nice!
#5 – Cours Saleya Market
The city's colourful and vibrant flower market
Transforms into a flea market on a Monday
One of the best places to eat in Nice
Why it's awesome: We already touched on the Cours Saleya Market in our section about the Vieille Ville. However, it really does deserve a section all to itself! Set in a charming square in the heart of the Old Town, this market sells fresh flowers and food six days a week. On a Monday, you can always try and pick up a bargain here as it's a flea market! Check out the regional Provençal cheese, fresh fish, and make sure you try some of the free samples!
What to do there: If you're planning to stay in a vacation rental when you travel to Nice, you're going to love this place. You'll be able to pick up fresh produce from across the Provence region and make it into some tasty treats. Your own apartment will end up being one of the best places to eat in Nice! If you want to really enjoy the market, it's a good idea to get up early and go. It can get very, very busy if you leave it late!
#6 – Mont Boron – A beautiful outdoor place to visit in Nice
Get incredible views of the centre of Nice and Cap-Ferrat
Head up in the summer and visit the 16th-century bastion
One of the best places in Nice to get off the beaten track
Why it's awesome: If you're looking for a quiet escape from the hustle and bustle of the city, how about here? Mont Boron is to the east of Nice, rising around 200 metres above the city and the summit is covered with a densely wooded park. There are also a number of celebrity mansions in this area, including one belonging to Elton John! Seeing the city from here will give you a new perspective. You'll get great views of Cap-Ferrat too. If one of the most beautiful points of interest in Nice is good enough for Elton John, it's good enough for you too!
What to do there: We'd definitely recommend hiking up to the top of Mont Boron. The views are spectacular, and the fort is very well-preserved. However, it is only open in summer! If you decide to hike, don't forget food and drink, as there won't be anywhere to get it once you're here. Explore Nice's coolest lookout point by taking the Number 14 bus from Place Masséna. A hiking trail may sound ominous if you're not used to walking, but it's really easy. Even a beginner could do it!
#7 – Parc Phoenix
Explore more than 20 themed zones in the park
See more than 2,500 varieties of plant life
Enjoy the animal enclosures and greenhouses
Why it's awesome: At the western end of the Promenade des Anglais, you'll find this incredible park set over 7 acres. It may cost €3 to enter (although kids do go free) but it's definitely worth the price! It's one of the most enjoyable attractions in Nice, especially if you're travelling with the family. Parc Phoenix is made up of 20 themed zones, and there are more than 2,500 plant species living here. If that's not enough, there are a number of animals too!
What to do there: Explore one of the largest greenhouses in Europe and meet its residents. Hidden among the leaves and greenery, you'll find Chilean flamingos, iguanas, and Mandarin ducks wandering around at their own leisure. There are some enclosures too – after all, it would set everyone into a panic if tropical spiders were roaming around freely! And you can also visit otters and turtles. One of the best Nice vacation ideas for a fun, family day out!
#8 – Cap-Ferrat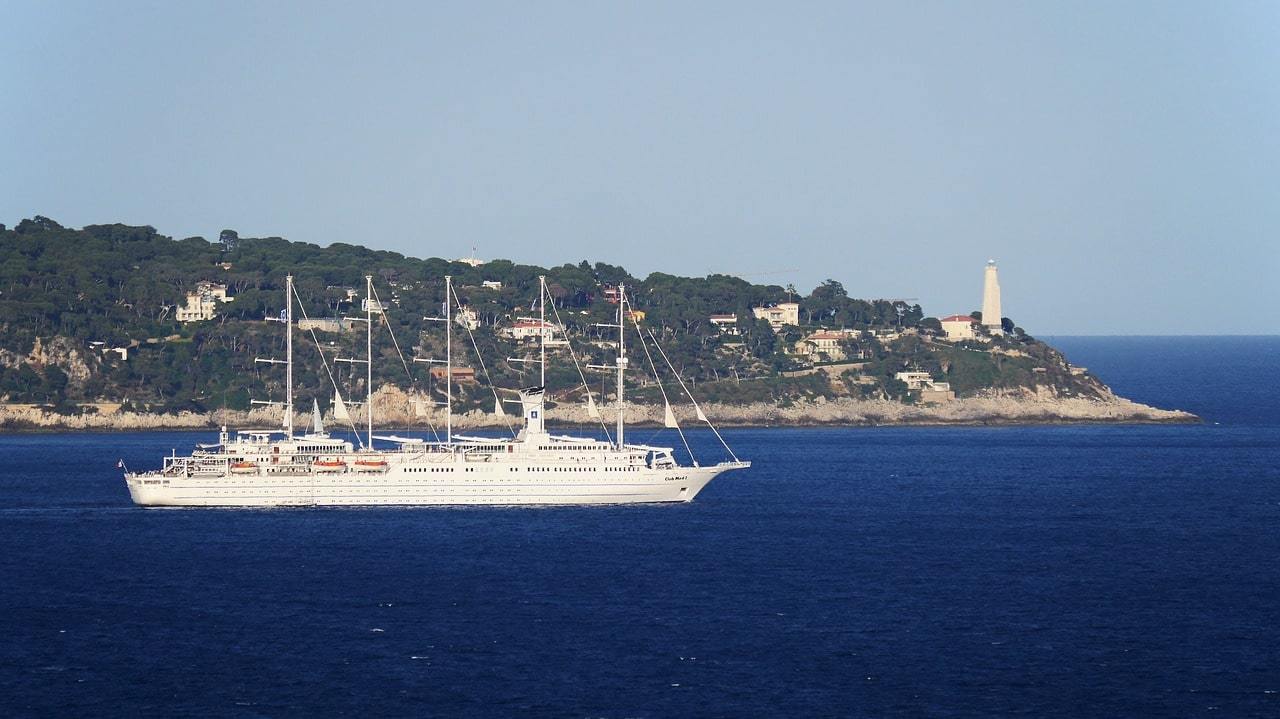 A rugged coastal peninsula east of Nice
One of the best areas to spot stunning mansions
Cool off at the cosy and quiet beaches on the east of the peninsula
Why it's awesome: Extending out into the Mediterranean Sea, this area is where you'll find the real Old Money on the Riviera. Although it's glamorous, it's not as built up as you'd expect. Yes, there are some jaw-dropping mansions here, but it still has a rugged, unspoiled coastline, and lots of quaint and quiet beaches. This is one of the hotspots in Nice if you're hoping to spot any celebrities on vacation!
What to do there: As we've already eluded to, celebrity spotting here is a pretty popular pastime! If you're looking for something a little more concrete to do, what about heading to the Villa Ephrussi de Rothschild? Open year-round to visitors, it's packed with precious and priceless works of art and antique furniture. Prefer to stay outdoors? Take the coastal trail which hugs the rock peninsula. It offers some really stunning photo opportunities, and it's the easiest way to get to the beaches on the east of the peninsula. Don't miss Cap-Ferrat off your Nice itinerary!
#9 – La Tete Carrée Library – A great place to see in Nice if you love architecture
An unusual but impressive boxhead structure
3 floors of books hidden inside here
Floors of the library are subtly illuminated at night
Why it's awesome: One of the more unusual landmarks in Nice, La Tete Carrée Library is a giant head covered in a box! The sculpture was designed by artist Sacha Sosno for the city's central library under the moniker of "Thinking inside the box". It's 25 metres tall, and although you may not easily see it during the day in bright sunlight, it's covered in canvas which is lit up at night. It's a truly wonderful sight!
What to do there: It won't take you long to admire this unusual work of architecture from the outside. However, if you travel to Nice to study or work, this is a great place to spend a little time. You'll not be disturbed, and you may even find some resources to help you in the library!
Is This the Best Daypack EVER???
#10 – La Crypte Archéologique de Nice – An unknown (but awesome) place to see in Nice
Discover the remnants of a medieval city, only discovered this century
Hidden away from the rest of the city
Check out the illustrations to see how the city used to look
Why it's awesome: We imagine when a new tram line was being constructed in 2004, workers didn't expect to find an underground medieval city. However, that's exactly what they got when they discovered La Crypte Archéologique de Nice. You'd think that it would have skyrocketed in popularity and become one of the most visited hotspots in Nice, right? Well, that's not the case. It's actually very well hidden, with just a small sign, a trapdoor, and a staircase depicting what it is. The entrance is sealed when the place is closed, meaning that you might not even notice there's anything there! It blends in perfectly with the square.
What to do there: If you can actually find La Crypte Archéologique de Nice, it's well worth going in. See a map of the old city and artefacts that were still intact when it was discovered. There are plenty of drawings too! Tickets for the crypt must be purchased online in advance. Tours are only offered in French, but even if you don't speak the language you can still check out one of the most unusual attractions in Nice!
Need help figuring out what to do and see? Use our Nice itinerary to gain some insider tips and knowledge!
#11 – Monastère de Cimiez
Dates back to the 14th and 15th centuries
Come here to see incredible frescoes
The highlight are the gardens – the oldest on the Côte d'Azur
Why it's awesome: There are many reasons to head up one of the most opulent streets in Nice. The Boulevard de Cimiez is lined with luxury hotels and 19th-century mansions, but it's what's at the end that is one of the most impressive attractions in Nice. The Monastère de Cimiez is north of the centre and dates back to 800AD, when Benedictines settled here. The buildings that you'll witness today though, are from the 14th and 15th centuries. They're still pretty special, and the frescoes inside will make your jaw hit the floor!
What to do there: As well as appreciating the architecture of these ancient buildings, you simply must check out the gardens at this monastery. They're some of the oldest in the entire Côte d'Azur and offer incredible views across the city. It's one of the best places in Nice for some top Instagram shots!
Get insured for your trip to Nice!
ALWAYS sort out your backpacker insurance before your trip. There's plenty to choose from in that department, but a good place to start is Safety Wing.
They offer month-to-month payments, no lock-in contracts, and require absolutely no itineraries: that's the exact kind of insurance long-term travellers and digital nomads need.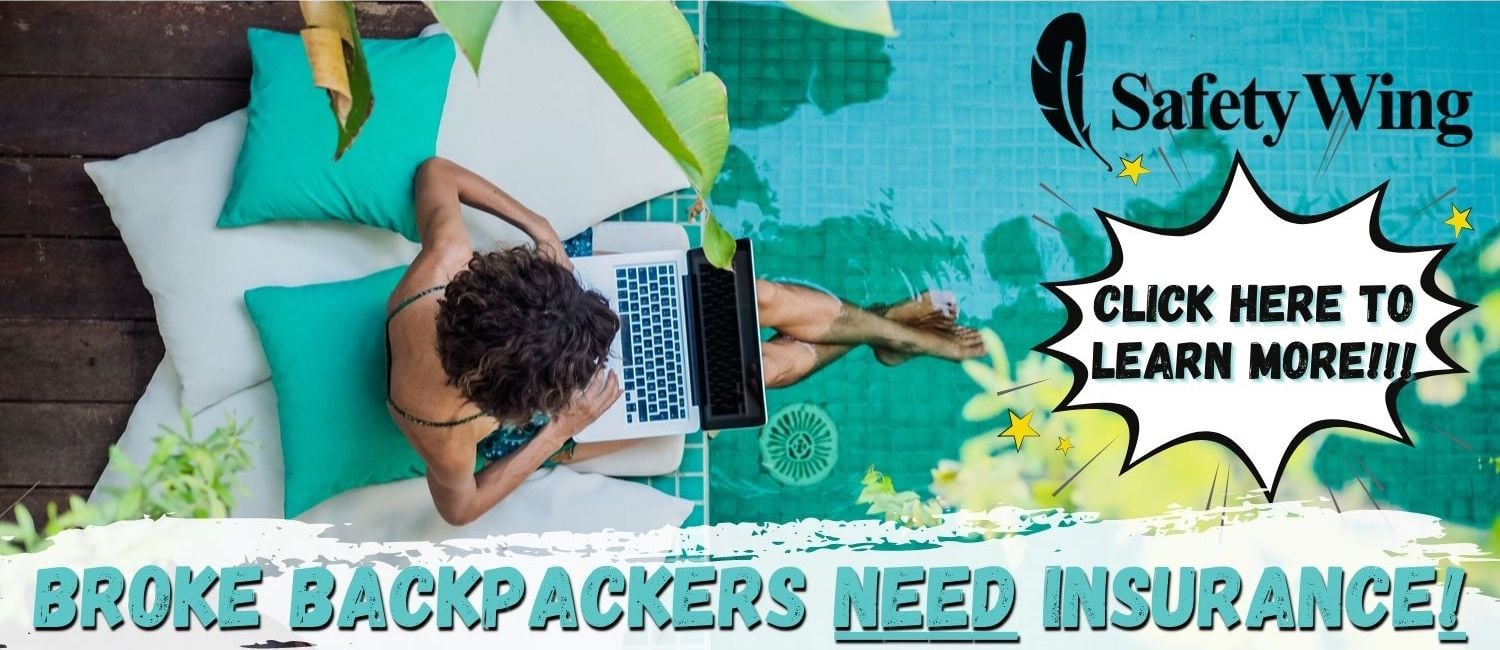 SafetyWing is cheap, easy, and admin-free: just sign up lickety-split so you can get back to it!
Click the button below to learn more about SafetyWing's setup or read our insider review for the full tasty scoop.
FAQ on the Best Places to Visit in Nice
Find out what people want to know about the best places to visit in NIce
Final Thoughts
So, that concludes our list of the best places to visit in Nice. Hopefully, you'll have found our list useful in not only helping you with the top attractions in Nice but the best places to stay too!
You can't ask for much more out of a city break that what you'd get in Nice. It's got bottomless history and culture, long beachfront walks, and it's just a short train ride away from places like Monte Carlo and Villefranche-Sur-Mer. With this plethora of things to do, as well as great cuisine and nightlife, you'll never get bored!
So, make sure you've got a copy of our best places to visit in Nice on you… it'll save you plenty of time planning your holiday and let you concentrate on enjoying yourself. We hope you have a fantastic time!
---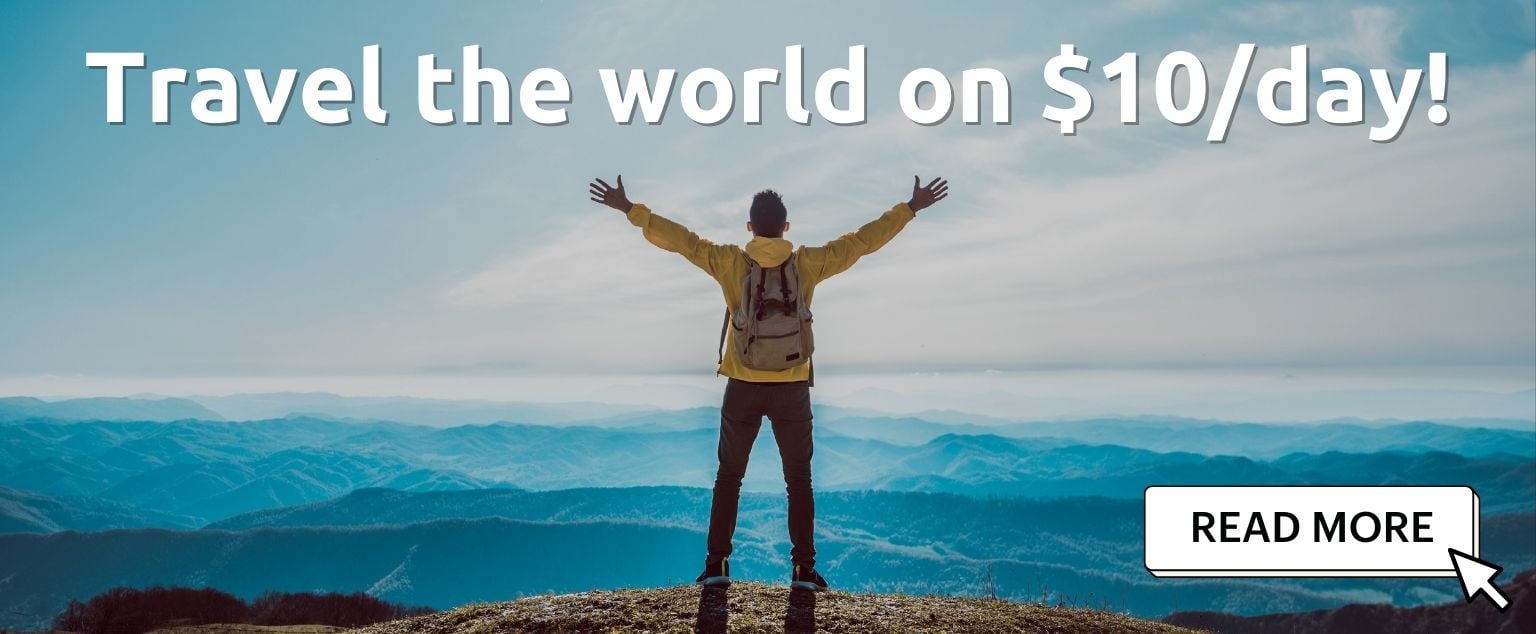 And for transparency's sake, please know that some of the links in our content are affiliate links. That means that if you book your accommodation, buy your gear, or sort your insurance through our link, we earn a small commission (at no extra cost to you). That said, we only link to the gear we trust and never recommend services we don't believe are up to scratch. Again, thank you!