Whoever said it's grim up north, has clearly never been to Manchester!
One of the great homes and hearts of English football, industry, MUSIC and food, Manchester is a joyful, happening city despite the rain! Manchester has a global reputation thanks to its football rivalries, as well as being the home to some bands like Oasis and innovations such as the Rolls-Royce.
Full of culture, tradition, innovation and (depending on how many pub crawls you do, consumption), Manchester is an awesome place to spend a weekend. The self proclaimed 2nd city of the UK is well worth checking out.
When you do decide Manchester is where you want to spend the weekend, good luck convincing yourself to leave. You only have to take a look at some of the highlights on this guide to Manchester to understand why so many visitors fall in love with it.
A weekend break in Manchester is a great place to get away to. And to help, we've crafted this handy Manchester city guide, ready and prepped for you.
There's so much to do you'll be tempted to stay and explore more of this fantastic city. But before you go rushing onto the pitch at Old Trafford, there are a few things you might want to know. So think of this as your Manchester travel guide!
Know Where to Stay in Manchester
So where to stay in Manchester? You don't want to waste it by spending your weekend in Manchester travelling to and from different places unless of course, it's necessary.
If for example, you're coming here to meet up with others and party in the city, maybe that scenic country B&B isn't the best choice.
To help you out, here are some centrally located Manchester hostels, budget hotels and luxury hotels to make sure you don't waste your own important time!
There are number of cool areas in Manchester but the central ones are the Northern Quarter, Deansgate, The Garden Quarter, Piccadilly and Victoria.
10 minutes walk from the center of Manchester.
Buffet breakfast each morning!
24-hour guest access to the hostel!
Centrally located, well organised, on site cafe, regular film nights as well as free parking, this hostel is perfect for the financially conscious traveller. The views from some of the rooms can be quite spectacular due to its canalside location!
If you're into books and arts, you'll love this place – it's or of the best Airbnb in Manchester! And even if you don't, the location is so amazing that you won't regret booking it. The host decorated his Airbnb in an artsy style and left his favourite books for you to read – you'll feel like you're at home. The location is very central, with attractions, cafes and restaurants in walking distance. Public transport options aren't far either.
5 minutes walking distance from Manchester Piccadilly train station!
Hearty buffet breakfast available along with a selection of drinks and snacks!
En-suite shower, flat-screen TV and portable desk.
Centrally located and offering various amenities including a bar and lounge area. If you're looking for quality and willing to pay a little bit more than you would for a hostel, this hotel is the one for you!
Rooms come with a flat-screen TV with satellite channels, a fridge, kettle and a desk as well as a private bathroom, bathrobes and a hairdryer.
2,4 km from Manchester Central and 2,5 km from Canal Street
A business center, a 24-hour fitness centre and newspapers are available on site.
Right next to Manchester's Victoria station, this hotel is perfectly situated to allow you to explore Manchester the way you want to! For anyone looking to spoil themselves, wrapped in luxury, welcome to your new home.
Know How to Get Around in Manchester
The compact nature of Manchester's city center allows travelers to walk from most places with ease! For those who aren't fans of walking, a free bus service acts as a sort of hop-on, hop-off service which links the essential areas of the city. Commercial buses are also available for anyone looking to head further out.
The highlight of Manchester's public transport system, the Metrolink tram system allows you to get to various popular sites and attractions throughout the city and reach all of the surrounding boroughs as far as Oldham. Known for being the most successful light railway system in the UK, the frequency of the trams allows you to move about at will so long as you've got your ticket (buy before boarding or risk a fine).
To head in or out of Manchester, the railway network can get you anywhere. Victoria Station handles trains to the North-West (ie Leeds and Liverpool) and the much larger Picccadilly despatches them to the rest of the country in both directions. Note that the UK's railway system is a case study in the shortcomings of privatisation and is a mixed bag in terms of reliability, comfort and prices.
If you have a car, note that both the Lake District and the Peak District are within distance as are the Pennine walking trails.
Outside of London, Manchester is second to none! Every quarter of the city is bustling with great bars, clubs and music hotspots! You may not be short of options but in a city this full of entertainment options, you'll still need help deciding where to go. Manchester is pretty big after all. To narrow it down, here are the basics.
Travel The Northern Quarter
Manchester's most famous district!
The perfect place to go bar hopping as you enjoy the bohemian vibe, assortment of indie bars, restaurants and nightclub hotspots.
For tequila lovers, stop by El Capo. This unique Mexican bar boasts over 70 different tequilas!
The Northern Quarter is a must-see spot for any lovers of the night. The area buzzes with energy and there's a huge amount to do. Whether you're looking for hole in the wall bars, workers respite pubs, peculiar restaurants or non-stop nightclubs, there's something for everyone! Note that the gentrification of The Northern Quarter has pushed up prices up and you shouldn't expect much change from £5 for a pint.
Go Crazy in Gay Village
One of the most unique areas in Britain!
Ditch the greys of the city for the vibrant colors and characters of Gay Village, where "interesting" is an understatement!
Stop by TriBeCa for a range of diverse and inclusive club nights, where the party only ends at 4 am on weekends!
Bright, vibrant and always entertaining, Gay Village in Canal Street is one of the most fun areas in the world, let alone Manchester! Dotted with dozens of unique and colorful bars and restaurants, this is one of the most welcoming parts of Manchester!
Perfect for some canalside cocktails before joining the party at any of its many nightclubs. Gay Village is the type of place where you could spend 24 hours in Manchester and not even notice!
Cut Loose in Spinningfields
One of the most popular nightlife spots in the country!
You'd be hard-pressed to find any place with the same density of bars, clubs and nightclubs anywhere.
Perfect for mingling with locals as they cut loose after hours!
Often described as the "Canary Wharf of the North" Spinningfields shed's it' commercial skin as soon as the sun sets! Home to a variety of popular bars and restaurants, this area is very popular with the working proffesionals and almost always busy. Whether you party up a storm at local favorite Mojo's or Revolución de Cuba, you're sure to have a fun night out! Establishments here tend to be swankier and pricer than in some other parts of the city.
Manchester is a dream come true for lovers of great food! With its working-class origins, this great city is home to dozens of unique food markets, spectacular restaurants and unique eateries for everyone! For a few must-tries, read on.
Northern Quarter
The Northern Quarter boasts a ton of hip coffee shops, gastro pubs and diners!
From all-day Breakfasts, to Brunch to dinner.
You could easily eat all of your Manchester meals in the NQ!
The Northern Quarter has loads of gastro pubs, coffee shops and restaurants. My insider pick for a big breakfast or brunch is the Coffee Pot on Tib Street and for dinner I suggest My Thai.
Check Out the Hatch Market
Offers a variety of food from everywhere in the world!
New stalls appear at least every 12 weeks.
Home to exciting local talents!
With street food becoming more and more popular across the globe, why not visit Manchester's best and tastiest? The art of street food has never been so vibrant and Hatch offers the best there is! With everything from Sicilian to English to Cypriot cuisine, it's a taste adventure!
The Curry Mile
The Curry Mile is a one mile strip of Indian restaurants
Try some of the best Indian food you will find anywhere outside of India
There are also shisha bars and kebab houses to choose from
The famous Curry mile is located in Rushholme about 2 miles from Piccadily. You can reach it by walking (its a straight, flat road that goes passed the Uni's) or jump on a bus from Piccadilly headed for Chorlton, Didsbury or the Airport (Note that the Magic Bus is only £1). The bus drivers are often very surly so ask a fellow passenger if you are unsure where to get off. The picks of the curry mile are La Quila and My Lahore although most of the restaurants here are really good.
Known across the world for its twin (and rival) football teams, it's no small wonder why sports lovers will be visiting this great city. In fact, it's said that you can go anywhere in the world and strike up a conversation just by uttering the word's "Manchester United"! In that light, here are some things worth checking out.
Enjoy a Manchester United Stadium Tour
Old Trafford, as it's known, is the biggest club stadium in England!
Behind the scenes tours offer you a look at what it's like to be a player.
You can have your own name printed onto a shirt!
Known globally as one of the "biggest" teams in football, Manchester United has a storied past. In their day they amassed dozens of trophies and accolades, with their former manager even being knighted! While they may be struggling these days, the "Theater of Dreams", as they affectionately refer to their football stadium, still has some of that old magic! Note that the majority of locals support City – however, the City stadium does lack the history and trophy cabinet of Old Trafford.
Book your Old Trafford Stadium tour here.
Catch a Game at Tib Street Tavern
The best place to interact with locals catching whatever big game is going on.
Enjoy great quality and tasty food and drinks for minimal(ish) cash!
A good variety of beer.
Manchester is home to a good selection of championship teams and sports. From rowing to cycling, football, rugby, basketball and more, there's always something to watch! And what better way than with a beer and some friends at the local watering hole? Most of the pubs on or around Tib Street are good and welcoming so simply dive in and get on it!
Watch a Manchester City Football Match
Enjoy watching one of the most technically gifted football teams in the world in action!
The stadium can hold around 55k people.
One of the most modern stadiums in the country.
While they may not have the history of their "noisy neighbors", Manchester City are currently outperforming them. So if you can't make it down for a derby day, Manchester City would be the one to see. This team has been said to be the most dominant team in Europe and so if you get a chance to see them, you should! Tickets are not particuarly cheap or easy to come by.
Between its musical ties, theatrical performances, love of art and its commitment to preserving those roots, Manchester is a deeply cultural city. Examples of this dot the city but a few of its best are listed below.
Enjoy a Concert at the Albert Hall
Formerly the home of popular nightclub Brannigans!
Renovated by the same people behind Trof, Gorilla, and The Deaf Institute!
Designated a Grade II building by English Heritage.
This majestic building has gone from Methodist church, to car showroom, to nightclub, to what it is today, all in 100 years! Due to the origin of the Hall, it has great acoustics and a wonderful line of sight for any would-be concert-goers. This venue is tasteful, cool and run by a local firm.
Take in a Performance at the Royal Exchange Theater
Perfect for culture lovers, whether you're a fan of modern productions or the classics.
The theatre has a seven-sided steel and glass module, which is surrounded by the audience!
Hosts a cafe, bar as well as a small shop!
Founded in 1976, this building was created to represent the colorful cultures of Manchester and on the weekend is when many of the best performances take place!
Performing everything from William Shakespeare and Oscar Wilde to an array of modern shows, you shouldn't miss out on this spectacle. This award-winning theater is celebrated across the country for its ability to take on classics as well as new pieces!
Check Out Some Live Music at the Deaf Institute
Originally home to an actual Institute for the "Deaf and Dumb"!
The bar's (good value) kitchen is open until 10 pm for those with late-night cravings.
Contains a ground-level bar with a wide selection of draught beer, ales, cocktails and more!
Manchester has a brilliant history of being the birthplace of some of the worlds best bands and performers. In the spirit of that creative energy, catch some live music at the Deaf Institute.
A perfect spot to check out on your weekend away, this music hotspot is often the life of Manchester regardless of what day it is.
Caught between indie, and electro-pop, the awesome and crisp sound system makes this a favorite venue for bands and the perfect spot to discover the next Oasis! Note that the Deaf Insitute is about a 10 minute walk from the centre. You can jump on any bus headed to Chorton, Didsbury or the Airport if you are feeling particularly lazy.
10 Other Awesome Things to do in Manchester This Weekend
#1 – Manchester Art Gallery
A titanic structure located in the middle of the city center, the Manchester Art gallery is a cultural must-see.
This stunning gallery is well known for displaying an outstanding collection of pre-Raphaelite paintings, craft and design as well as some fantastic British art. It boasts over 13 000 unique paintings, mesmerizing drawings, surreal sculptures and stunning photos. There are also a couple of lesser known William Blake drawings here.
Playing host to almost half a million people a year, this stunning gallery is free to enter and open seven days a week.
In addition to hosting a large shop and being equipped for full disabled access, if you're feeling a little hungry as you browse, the gallery also offers two great cafe's!
#2 – The Lowry
Best described as a mammoth construct of glass and steel that rises from the once derelict docks of Salford Quays, the Lowry is probably Manchester's most famous gallery/theater. It is home to a huge array of paintings and drawings from Manchester famous artist LS Lowry as well as other artists such as Maggie hambling and Spencer Tunick.
The Lowry also has three theater spaces for lovers of that art form. It's large, lyric theater can seat almost 2000 people, with a stunning yet cozy interior that makes for a very comfortable show. The Quay theater is somewhat more intimate and while the Studio generally plays host to community productions and new companies.
#3 – Imperial War Museum North
Manchester is filled to the brim with gorgeous and interesting architecture and the Imperial War Museum North is no exception.
Built to commemorate British and Commonwealth conflicts, the building itself is an experience all on its own. With an exterior built to elicit images of a shattered globe, the sharp angles, sloping floors and deliberately disorientating interior enhance collections housed inside.
Despite the terrifying and harsh nature of these conflicts, the experience appeals to one's faith in the unshakable spirit of Britain rather than the terror of war. This means you wind up feeling inspired rather than depressed after a truly once in a lifetime experience.
#4 – Macki Mayor
Food markets are becoming increasingly trendy spots to spend time when heading to a new city!
Macki Mayor is one of Manchester's most popular markets and is housed inside a Grade II listed building, in existence since 1858. The market offers young local talent a chance to gain exposure and offers locals a chance to experience new foods in a unique space.
The organizers say that they wanted to create a space in which people can enjoy one of the last few experiences you can enjoy that isn't available online. Stop in for some excellent food and see if they've succeeded.
#5 – Science and Industry Museum
One of the coolest museums you'd ever hope to find yourself in, the Manchester Science and Industry Museum is truly one of a kind.
A throwback to the days where Manchester was the heart of Britain's burgeoning industry during the Industrial Revolution. Check out everything from motorbikes, cars and aeroplanes that helped solidify Manchester during this period. From being the birthplace of Rolls-Royce and the Ford Model T to radio scanners, all Manchester's scientific accomplishments are on display!
Today, the city is still well known for its contributions to science and innovation and one of the UK's best scientific institutions is located there. Did you know that the atom was first split in Manchester?
#6 – Band on the Wall
With a colorful history dating from the 1800s through World War II and into the modern era, Band on the Wall has seen it all!
From local jazz musicians to punk rock legends like the Buzzcocks and the Fall, this historic pub/music venue is a must-see. It is one of the best representatives of Manchester's legendary passion for music!
Today, Band on the Wall maintains this passion and commitment and has been recognized for it by the Brecon Jazz Festival, the Manchester Tourism Awards to name a few!
#7 – John Rylands Library
The John Rylands Library is a stunning late-Victorian neo-Gothic free to visit building with some of the most special collections anywhere. This includes a variety of medieval illuminated manuscripts, examples of European printing and allegedly, the earliest surviving New Testament text!
Despite its extraordinary collections, the real attraction should be the building itself. With stunning arcs and an imposing gatehouse that leads to the street, it's an almost surreal experience to find yourself here, let alone reading anything!
#8 – Fletcher Moss Botanical Garden
Part botanical garden and part wildlife habitat, this rare and stunning piece of greenery is well worth a visit if you're looking for a relaxed day out.
The structure of the main rock gardens has allowed several species to survive where they otherwise would not. This makes it an incredibly interesting place to see some unique flora and fauna.
The park also offers tennis courts, rugby and football pitches and a quaint cafe for anyone looking for a more active day out.
#9 – Port Street Beer House
7 hand pulls, 18 draught lines and more than a 100 different bottles, this is one place lovers of beer should make a point of not missing! While some of the rarer beers can be pretty pricey, there are more than enough affordable options to go around.
Regular beer tastings and events are hosted by this fantastic beer-lovers gem. If you're lucky enough to get a sunny day in Manchester, they even have a small beer garden for you to enjoy soaking up a few rays of sunshine!
#10 – Afflecks Palace
Afflecks is situated in the Northern Quarter with a main entrace on Tib Street. It is 3 floors of quirky indie shops selling posters, piercings, vintage clothing and Sega Mega drives. It is a great place to come on a weekend in Manchester to mix with the cities students and freaks. There are also arcade games to play and a couple of cafe's.
The shops surrounding Afflecks Palace are also independent and kooky and well worth a browse.
Anyone going anywhere is bound to have a few questions about where they're headed. It's human nature. Whether you're wondering how safe it is or what to pack, some common questions are, no doubt, bound to arise. To set your mind at ease, here are the answers to the basics.
Don't Forget Your Manchester Travel Insurance
World Nomads' mission is to support and encourage travellers to explore their boundaries. They offer simple & flexible travel insurance, and safety advice to help you travel confidently.
They've been doing it since 2002 – protecting, connecting, and inspiring independent travellers just like you.
Get a quote below or read our in-depth review!
World Nomads provides travel insurance for travelers in over 100 countries. As an affiliate, we receive a fee when you get a quote from World Nomads using this link. We do not represent World Nomads. This is information only and not a recommendation to buy travel insurance.
Final Thoughts on a Great Weekend in Manchester
Having read this Manchester guide, you should now have a pretty good idea about where to go in Manchester, what to see, eat and where to stay while visiting this fantastic city!
Regardless of why you're looking to get away for a weekend, Manchester has something for everyone. Whether it's watching a game of football at either of the two majestic stadiums, or exploring the talented musicians Manchester produces regularly, you're guaranteed to be entertained.
And even if entertainment isn't what you're after, the sheer beauty of the architecture will have you spending the weekend in awe. From gorgeous gothic constructions to modern-day glass and steel structures that dominate the more modern parts of Manchester, you'll be guaranteed a great weekend.
At the very least you'll head home wondering what north they were saying is grim, because it certainly isn't Manchester!
---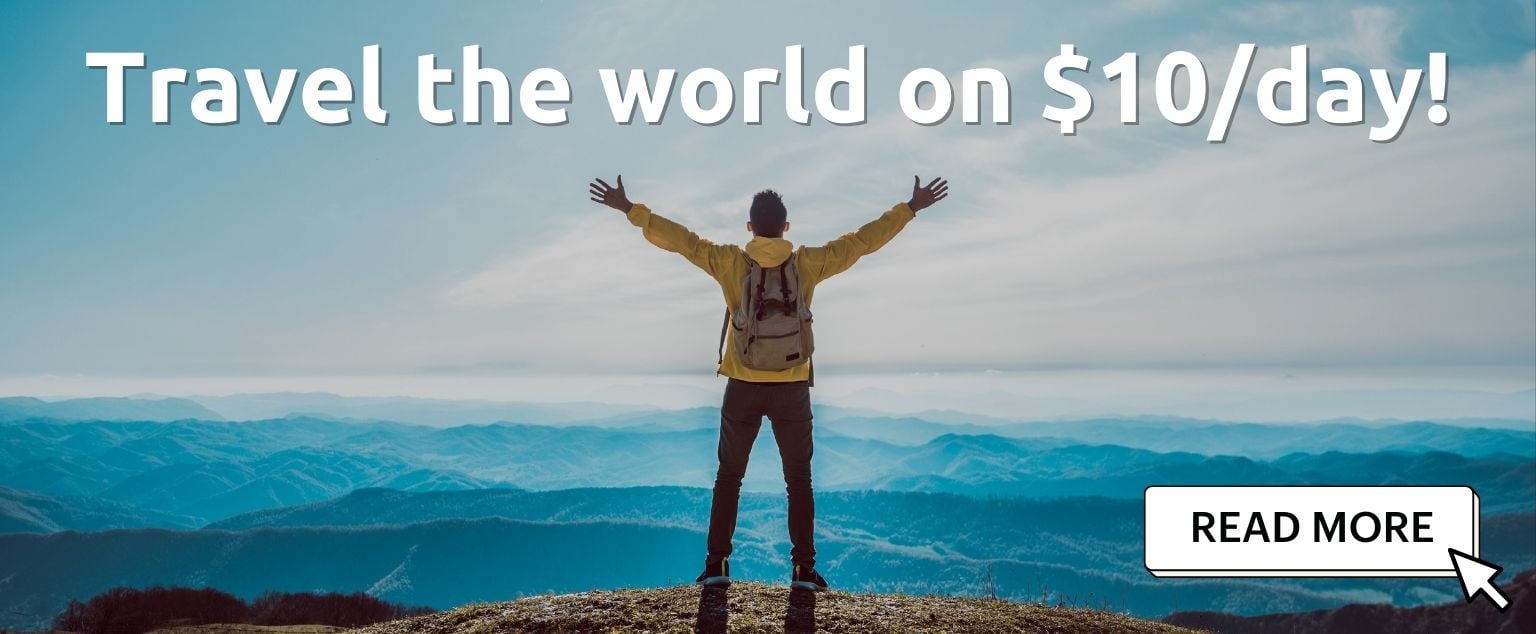 And for transparency's sake, please know that some of the links in our content are affiliate links. That means that if you book your accommodation, buy your gear, or sort your insurance through our link, we earn a small commission (at no extra cost to you). That said, we only link to the gear we trust and never recommend services we don't believe are up to scratch. Again, thank you!