Canada's capital city of Ottawa is a city buzzing with cultural and historic energy. Whilst not quite as famous as Toronto and Vancouver, the metropolis is chock full of welcoming, friendly residents speaking a harmonious blend of both the English and French languages.
When visiting Ottawa you can expect to find a healthy balance of cosmopolitan streets dressed with modern buildings, and natural waterways lined with green trees. There is no shortage of museums in the city and Ottawa's heritage is well preserved and displayed throughout the city.
You can take a walking tour through Parliament, enjoy some city sightseeing, or go on a scenic hike. Yep, whatever your idea of fun is, Ottawa has it! Whether you're backpacking through Canada, or simply here for the weekend, your visit to Ottawa is bound to be memorable!
This guide will help you plan a great weekend in Ottawa but will also have you covered if your do decide to extend your stay.
Looking for the low-down on how to have the best weekend in Ottawa? You're in the right place! Find our expertly-sourced tips and tricks to create the ultimate Ottawa itinerary. From accommodation, getting around, and even the best ways to spend your weekend!
Know Where to Stay in Ottawa
Since Ottawa is Canada's capital city, it's big, busy and full of exciting things to do as well as mesmerizing things to see! Most of these sites are located conveniently close to the city center which is the best area to stay in Ottawa.
Thankfully, there are some top-rated accommodation options in Ottawa. Whether you're wanting a simple hostel dorm or a full-blown luxury stay, you'll have no trouble finding it.
Below you'll find the top picks from each category.
Spacious dorm rooms with safe and lockers.
Free high-speed Wifi, tea and coffee, and bedding!
Within walking distance to the Byward market, and other necessary amenities.
Ottawa Backpackers Inn is affordable, clean and close to all the main attractions in the city. The staff members are friendly and helpful, you have access to the kitchen, common room and a comfy bed each night! Enjoy a seamless stay at this hostel while enjoying your weekend in Ottawa.
If Ottawa Backpackers is fully booked already, there are plenty more hostels in the city also worth staying at.
A few footsteps away from the Parliament Hill is this trendy and hip apartment right in the heart of Sparks Street. It's super cozy couch, and view of the city makes you feel right at home. Don't worry about driving much, its the perfect spot for work or play. Not to mention, the local cafes and bars are just downstairs and within walking distance!
Central location close to the city center!
Stylish and welcoming decor throughout the hotel.
Welcoming and friendly staff members.
This hotel may be budget-friendly, but thanks to its recent renovations, you wouldn't think so on arrival. With its impressive decor, indoor pool and hot tub, and onsite fitness and business centers, this hotel will exceed most expectations! It's also a short walk away from the city center and major attractions.
69 newly-renovated suites, each with minibar, tea/coffee making facilities, and work desk.
Live in a luxury castle-style hotel during your stay!
Indoor pool, onsite fitness center, and restaurants.
Looking for a luxury place to stay in Ottawa? Then there's no better place to splurge on accommodation than in this historic hotel. If you're looking to sleep in a castle that's over 100 years old, book into Fairmont Chateau Laurier. With views of Parliament, outstanding luxury comfort, and a short walk away from Ottawa city center, this hotel is well worth the extra cost.
Know How to Get Around in Ottawa
Walking around Ottawa is kind of tough as its quite a large city – we don't recommend that you walk to each of your destinations. While walking through the city can definitely be a brilliant way to see the sights, there are good public and private transport options available.
Aqua Taxi
You can hop onto an electric Aqua taxi to travel down the canals and lakes. These water shuttles run throughout the day, they're affordable, accessible and a scenic way to view Ottawa.
Taxi Cab / Uber
You can use the Uber app to order a ride anywhere in the city! Alternatively, use one of the two smaller companies operating throughout Ottawa. These are ecoRIDES and Teslift.
Car Rental
If you prefer independence while on your Ottawa weekend trip, you can opt to rent a car. There are many car rental companies in Ottawa and you can find the best one for your budget.
Bicycle Rental
Renting a bicycle to get around Ottawa is a brilliant choice, especially if the weekend's weather is looking good. Experience the best of the city, with the sun on your skin and the breeze in your hair!
Weekends are lively in Ottawa and you can expect to find a party happening somewhere. Most of Ottawa's nightlife happens in and around the Byward Market, but the streets listed below are the busiest and most energetic.
York Street
The Lookout Bar is a popular gay bar.
The Mercury Lounge is a favorite for locals and tourists alike!
Vineyards Wine Bar Bistro offers a more relaxed atmosphere.
York Street is full of popular bars, clubs and lounges. You'll find a combination of laid-back pubs for a quiet drink, and busier clubs just perfect for dancing! With some of the best local spots, York Street is a great place to meet some locals, as well as other travelers who are ready to party!
Dalhousie Street
Get breathtaking views at Copper Spirits and Sights!
The Bourbon Room gives a theatrical feel.
Atari is funky and vibey and often holds themed nights and events.
Dalhousie Street has some more cultural spots. Atari is a major attraction, with its pop-culture decor and themed menu. Enjoy a more creative feel when exploring Dalhousie Street. Find artsy, hipster spots along this street, as well as great drinks and a good party wherever you find yourself.
Clarence Street
Heart & Crown is a well-loved Irish pub.
El Furniture Warehouse is a casual drinking spot which is great to start off a party night!
Patty Boland's hosts many great DJs and live music.
If you're looking for a more casual style night out then Clarence Street is ideal. With unique and cozy bars and pubs, as well as a vibey club or two, this street is often a favorite among locals.
Here you will find popular watering holes to mingle with the residents, and enjoy different atmospheres.
Choosing where to eat in Ottawa can be overwhelming. To start though, why not try out one (or all) of these tantalizing food experiences?
Byward Market
Find delicious foods for breakfast, lunch and dinner.
Enjoy a few drinks after shopping up a storm!
Explore the many vendors and restaurants in the market.
This famed market has so much to offer the palette ranging from scrumptious breakfasts & brunches, filling and nutritious lunches and dinners. You'll find specialty shops like the House of Cheese which boasts over 500 cheese varieties! The market also has some great spots to chill and have a drink, it's the perfect spot for everyone.
Carben
Try tasting local dishes!
Located in the trendy neighborhood Hintonburg.
Husband & wife run restaurant with international cuisine.
Head to Carbon if your taste buds are craving something tasty and innovative. Here you'll find a delicious blend of local and international dishes and some fantastic signature drinks.
Opening hours are for dinner only, and it's probably best if you book a table before you go.
C'est Bon Cooking
Take a gourmet food tour through Ottawa.
Enjoy a cooking class and learn to make French-inspired dishes.
Go on a 'Bikes and Bites' tour in the city!
C'est Bon offers visitors the opportunity to taste the best that Ottawa has to offer. Located in Byward Market, this establishment is an event on its own. Choose between a food tour, a professional cooking class or even do both!
This is the perfect way to taste the best food in Ottawa.
OCR Academy
Feel like a kid while staying fit!
Enjoy indoor obstacle course training.
20 USD for a single drop in course.
Take some time to keep your body in tip-top shape, and take an obstacle course race class. The OCR academy is an indoor OCR training gym which welcomes all levels of fitness. It's quite popular with kids, but just as much fun for adults.
Rideau Sports Centre
Join games of tennis, basketball and futsal.
Take a Yoga Workshop.
Enjoy a massage after your sporty activities!
The Rideau Sports Centre is exactly where you want to be if you're looking to get active during your weekend in Ottawa. The center offers many different games and fitness classes.
Marshes Golf Club
Play a game or two of golf!
Enjoy a delicious meal and drink at the Ironstone Grill.
Attend an event at the golf estate.
Whether you're a pro golfer, or just enjoy spending the day lazing on the green, spending some time at the Marshes Golf Club is a great weekend activity in Ottawa. Do a round of golf, take a seat in the club's restaurant, or enjoy some dancing at the pub-style lounge
Get a feel for true Canadian culture when you check out any of these shows and performances. Enjoy a music show, comedy or an art exhibition during your weekend in Ottawa.
Yuk Yuk Stand Up Comedy Show
Enjoy a live comedy show.
Feast on divine snacks while you watch the show!
Shows cost around 20 USD.
If you're in need of a giggle, then the Yuk Yuk is exactly where you need to be. See local and international comedians on stage and sit back with a drink or meal. Check online to check out upcoming shows and book tickets.
Ottawa's Art Galleries
Indulge in some cultural entertainment.
Most are free to enter!
See local Canadian artwork.
Ottawa's streets are lined with art galleries hosting works from famous photographers to talented artists and everything in between. You can find many fascinating galleries in Ottawa but one of the best is the Karsh-Masson Gallery, where you can see a mix of sculptures, textiles, and photos.
National Arts Centre
Watch theatre productions in English and French.
See some of Canada's top performers!
Enjoy lunch and coffee at the cafe.
The National Arts Centre is home to some fabulous shows, performances and concerts. This is the best way to fit a theatrical show, dance performance or even a live music concert into your Ottawa weekend trip. There are also some wonderful free workshops and sessions to attend. Go online and have a look at what's happening.
10 Other Awesome Things to do in Ottawa This Weekend
to spend more than 3 days in Ottawa? Or Perhaps you're an over-achiever and wanting to fit as much as possible into your Weekend in Ottawa. Either way, you'll be happy to know that there are so many more things to do in Ottawa.
Here are 10 more top choices to keep you busy.
#1 – Canal Cruise
So many of Ottawa's landmarks are situated along the banks of the canals which is why one of the most popular Ottawa things to do is a canal cruise.
Hop aboard an electric boat and take a leisurely cruise down the canal past the many gorgeous attractions. See the National Arts Center, Rideau Hall, Lansdowne Park and many more spots along the way!
Canal cruises are available during the day or at night, and can be booked online. This is great for a more relaxed approach at Ottawa sightseeing.
Book here for the best deals.
#2 – Fly in a Biplane
Not many places can offer you the chance to fly in an authentic 50's biplane but the Canadian Museum of Space and Aviation in Ottawa offers just that!
Enjoy a bird's-eye view of the many attractions and landmarks in Ottawa. Experience the adrenaline of flying through the air with your skilled pilot, and get some one-of-a-kind sightseeing into your weekend trip.
The museum is open 7 days a week, and flights will only be canceled if the weather turns bad. A flight in the biplane will cost around 65 USD, and while you can book in advance, it's not a requirement. This is the perfect spontaneous activity!
#3 – Ice skate on the World's Largest Ice Rink
The Rideau Canal is internationally known and holds the Guinness World Record for the Largest Naturally Frozen Ice Rink. During the winter months, the 4.8-mile long canal completely freezes over, allowing anyone with ice skates to come and enjoy the fun.
Of course, if you're not planning a weekend in Ottawa between the months of January and March, you probably won't be able to enjoy ice skating on the canal. However, the canal is still beautiful to visit throughout the year. A walk, jog, or picnic along the banks will serve as a wonderful way to enjoy the canal when it's warm..
#4 – Take a tour of the Parliament
Ottawa is Canada's capital, it's also home to Canada's house of Parliament. Travelers can take the opportunity, while in the city, to visit Parliament and even get a guided tour.
Visit the stately building, and view the magnificent art inside Canada's Parliament. You can book a tour online, and tours run all week and weekend!
Learn all about how the Parliament works, see the Senate's House, the House of Commons, and even the historic East Block. Even if you're not into politics and current affairs, this is an insightful trip for everyone.
#5 – Haunted Walk
Looking for haunted houses in Ottawa? Then join a dedicated Ottwaa ghost walk.
This 90-minute walk matches you with a professional guide and storyteller through town. Your guide will enlighten you on the haunted history of Ottawa, and the spectacularly spooky spots found around the city.
As well as getting to see some haunted places a haunted walk is a great walking tour of Ottawa itself.
#6 – Major's Hill Park
One thing Ottawa has no shortage of is greenery and blooming flowers and Major Hill's Park is one of the best places to visit if you're looking for urban greenspace. This is one of the most famous parks in Canada, and its central location makes it the perfect spot to visit during a weekend visit to Ottawa.
This park is also the place to be if you're looking for a celebration, festival or event, as most of them are held in this historic natural oasis.
#7 – Rideau Hall
Rideau Hall has been the official residence of the Governor General since 1867. It is also a magnificent building, with fantastic opportunities for visitors!
You can visit the residence, and see the rooms and halls inside the stately building. You can take a guided tour, or opt for a self-guided audio tour, taking the opportunity to view the fabulous Canadian art and stylish furniture inside the house.
The Hall's grounds are also lively! Visitors can walk, jog, or bike through the lush park and enjoy the scenic views.
#8 – Check Out a Festival
There's almost always some kind of festival happening in Ottawa so take your pick. There are food and beverage festivals, music festivals, and cultural festivals to suit every taste.
Depending on when you are visiting, you can check out the Ottawa festival schedules and see what's on over the weekend. Some of the most popular festivals throughout the year include:
Winterlude – February
Tulip Festival – May
Dragon Boat Festival – June
Canada Day – July
CityFolk Festival – September
#9 – Kayak or Skate on Dows Lake
A man-made water feature, Dows Lake offers tons of fun for tourists and locals alike! The lake is marked by a pavilion, which holds washroom facilities, restaurants, and all rental facilities.
In summer, you can rent out kayaks and take a slow trip down the lake. If kayaking is not quite your thing, there are also canoes, paddle boats and even Stand Up Paddleboards. In winter, you can enjoy a myriad of activities on the iced-over lake from ice skating to ice-sledding and, of course, ice hockey!
#10 – Hike in Gatineau Park
Spend some time in Nature and try one of the many hiking trails on offer in Gatineau Park. With an abundance of unique ecosystems and a host of heritage sights, the conservation park is a great place to see some of Canada's natural wonders.
As well as hiking, the park offers spaces for camping, swimming, and even horseback riding. Try your hand at rock climbing, fishing, or boating or simply take a picnic lunch and enjoy it in the park's grounds.
Whilst there, you can also check out Mackenzie King Estate which belonged to Canada's longest-serving prime minister, Mackenzie King!
If you are going for a hike, then check out our guide to choosing the best day pack.
Here are some of the most frequently asked questions by travelers planning their 2 days in Ottawa.
Don't Forget Your Ottawa Travel Insurance
World Nomads' mission is to support and encourage travellers to explore their boundaries. They offer simple & flexible travel insurance, and safety advice to help you travel confidently.
They've been doing it since 2002 – protecting, connecting, and inspiring independent travellers just like you.
Get a quote below or read our in-depth review!
World Nomads provides travel insurance for travelers in over 100 countries. As an affiliate, we receive a fee when you get a quote from World Nomads using this link. We do not represent World Nomads. This is information only and not a recommendation to buy travel insurance.
Final Thoughts on a Great Weekend in Ottawa
Now you can go ahead and enjoy your Ottawa weekend trip.
Whether you're planning to spend just 2 days in Ottawa, or more, you're bound to find more than enough to keep you busy. From arts and culture to delicious food and drinks, there's something in Ottawa for everyone.
So, if you're heading to Ottawa this weekend, be sure to bookmark this guide so that you can take full advantage of the city's attractions. Hopefully, you now have a clear idea of what to do in Ottawa, and how to plan your Ottawa itinerary.
---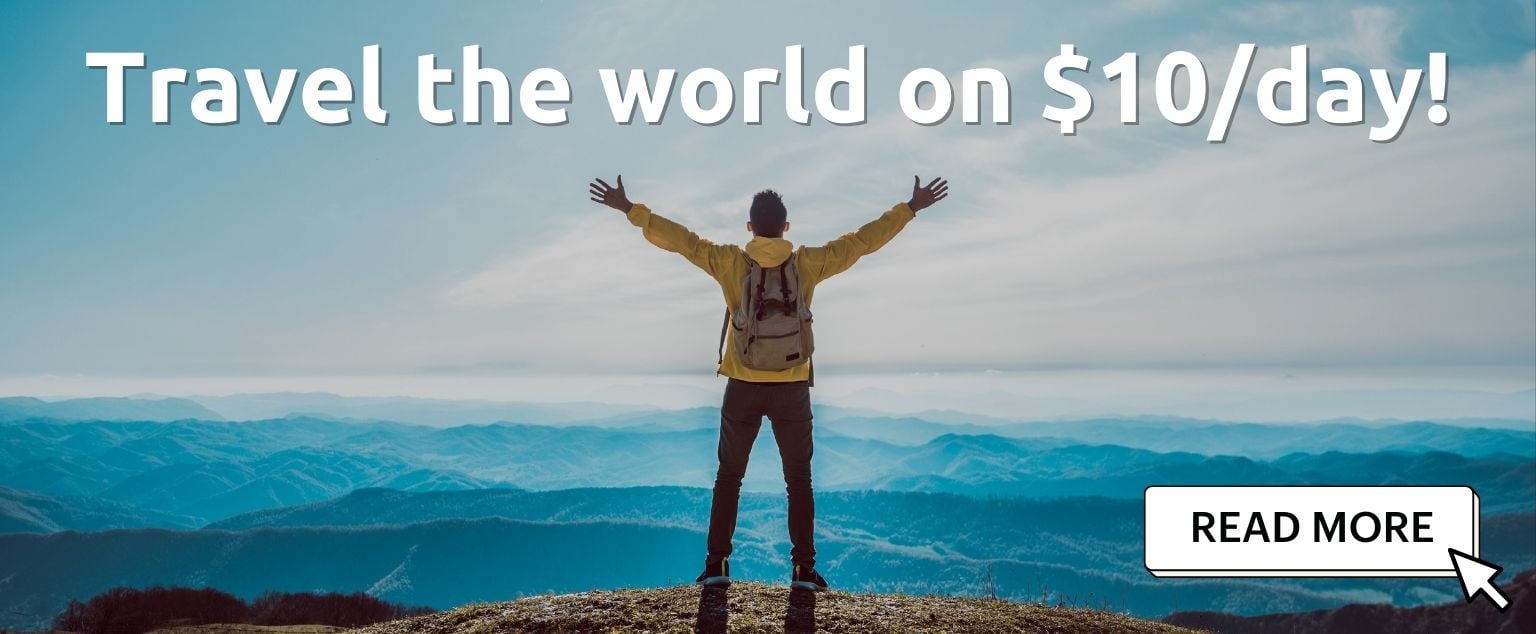 And for transparency's sake, please know that some of the links in our content are affiliate links. That means that if you book your accommodation, buy your gear, or sort your insurance through our link, we earn a small commission (at no extra cost to you). That said, we only link to the gear we trust and never recommend services we don't believe are up to scratch. Again, thank you!