Sandy beaches, cascading mountains, and ocean views, it's easy to understand why backpackers dedicate months at a time to traveling around Europe. 
Europe is also, surprisingly, adorned with some of the best yoga retreats you will ever find. Which, if you haven't considered a yoga retreat before, you're missing out.
Yoga retreats are an opportunity to disconnect from notifications, stop overthinking and break free from busy schedules. At retreats, you can let someone else take the wheel and be guided through practices that ignite both physical and mental healing. 
Honestly, speaking from my own experience, attending a retreat is something everybody should do at least once. Your time spent there is totally transformative and you simply can't replicate it in any other setting.
Keep scrolling for the best yoga retreats in Europe.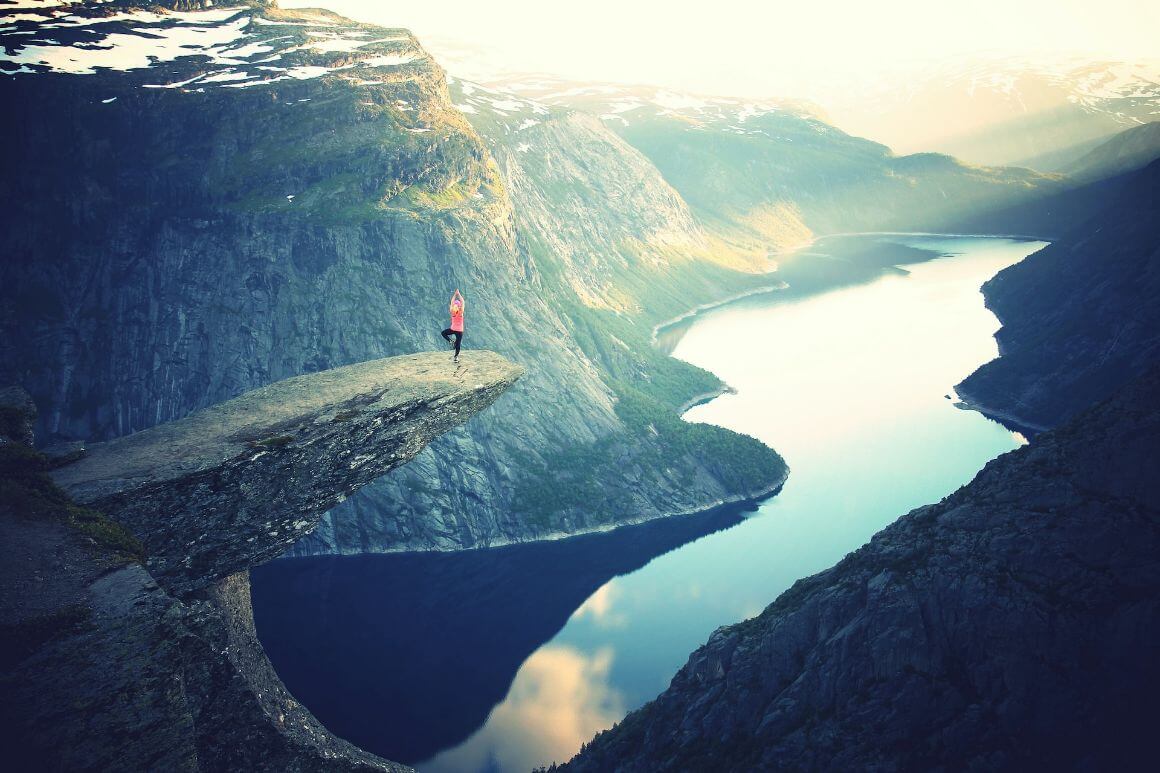 Why Should You Consider a Yoga Retreat in Europe?
There is so much more to yoga retreats than just your average yoga class.
You don't have to be flexible nor do you have to be a seasoned yogi. You just have to be curious about the spiritual benefits that come with this practice.
If you've been solo traveling in Europe for a while and have found yourself craving a family atmosphere, a retreat can also help you to feel grounded. There really isn't anything quite like the sense of community that comes with embarking on a week-long journey of self-discovery with a bunch of strangers.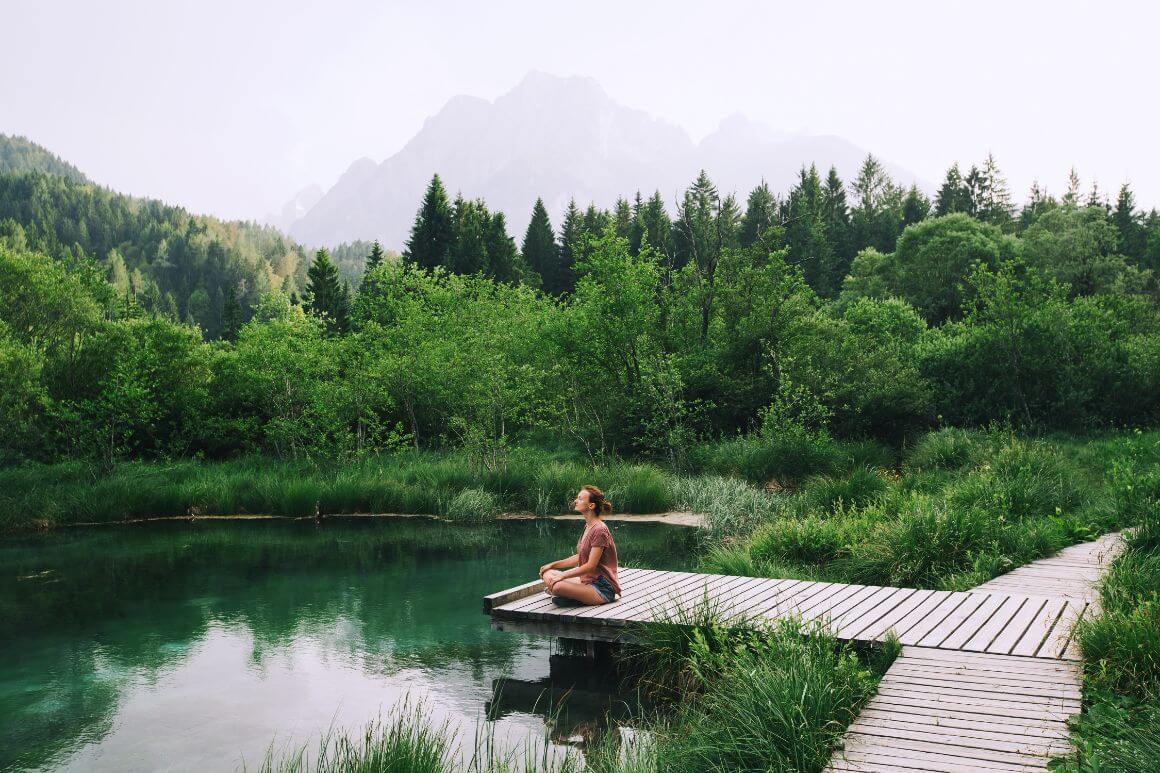 Not only that, but you can dedicate this time to deep inner healing. Simply by partaking in ceremonies you can uncover root issues and release limiting beliefs that have been subconsciously holding you back. The whole process is completely liberating.
You'll have access to nourishing meals that are a welcoming aspect for those who are used to airport snacks and street cart food.
Most of all, you should get ready for all the emotions. Expect everything from laughter to tears and making memories that last forever.
What Can You Expect From a Yoga Retreat in Europe?
All yoga retreats in Europe look a little different, however, as the name suggests each retreat will offer yoga classes. These yoga classes will range in style and techniques.
Alongside the yoga classes, you will also be invited to additional meditation sessions and healing ceremonies. Retreats will also host excursions that will take you around the surrounding area. During this time, you'll get the chance to take part in some of the location's most popular attractions.
As mentioned, the retreats offer healthy meals throughout the day and are often inclusive of dietary preferences and restrictions.

Unlock Our GREATEST Travel Secrets!
Sign up for our newsletter and get the best travel tips delivered right to your inbox.
How to Choose the Right Yoga Retreat in Europe for You
Choosing the right yoga retreat for you is subjective. My main piece of advice is to consider your reason "why" when booking a retreat.
Yoga retreats are very diverse, and although they have one consistent theme of yoga classes, the intensity of yoga can vary. You should decide if yoga is the main priority for you or if you would like to try out other healing practices.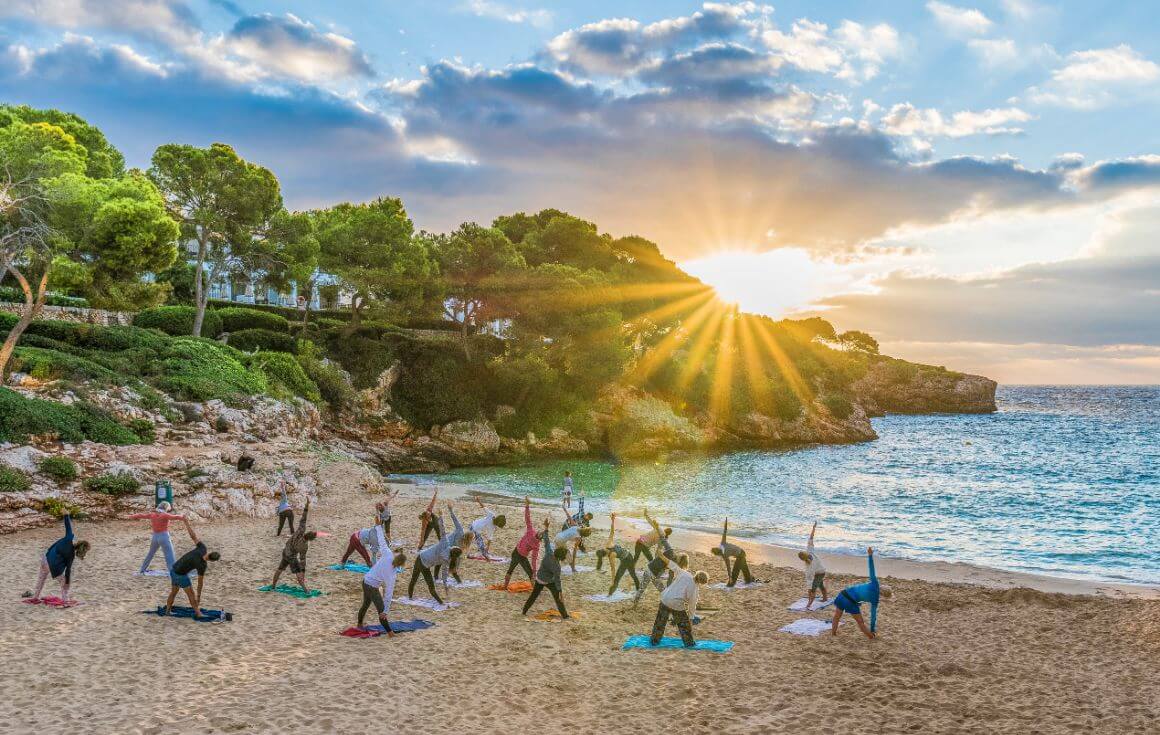 Yoga retreats in Europe cater to many skill levels. However, if you are a newbie, you should make sure that the retreat states that beginners are welcome.
Whether you're looking for a complete spiritual cleanse, or you're just hoping to connect with like-minded people, you should select the retreat that caters to the experience you would like to have.
Once you have determined your "why" for going on a retreat, then you will need to consider the rest of the below factors.
Location
You'll be spoilt for choice when it comes to choosing locations in Europe. You should decide your ideal backdrop for your retreat, this could be beautiful beaches, mountains, or even slightly near a city.
One of the best things about attending a retreat in Europe is the extensive list of other locations you can visit after the retreat ends. With some of the most famous landmarks in the world right on your doorstep, you might find yourself spending way more time in Europe than you originally planned.
Practices
All retreat practices look different, that's what makes them so appealing. You never quite know what you're getting yourself into.
However, if you're new to yoga, you will want to opt for a retreat that welcomes newcomers, where they teach foundational yoga practices through Yin yoga. For those with some yoga knowledge, you may want to find a retreat that hosts various styles of yoga to improve your knowledge.
Other practices may consist of meditation, breathwork, and reiki sessions. These practices can seem a little daunting if you're unfamiliar with them. But, if you go into them with an open mind you might be surprised at their powerful effects.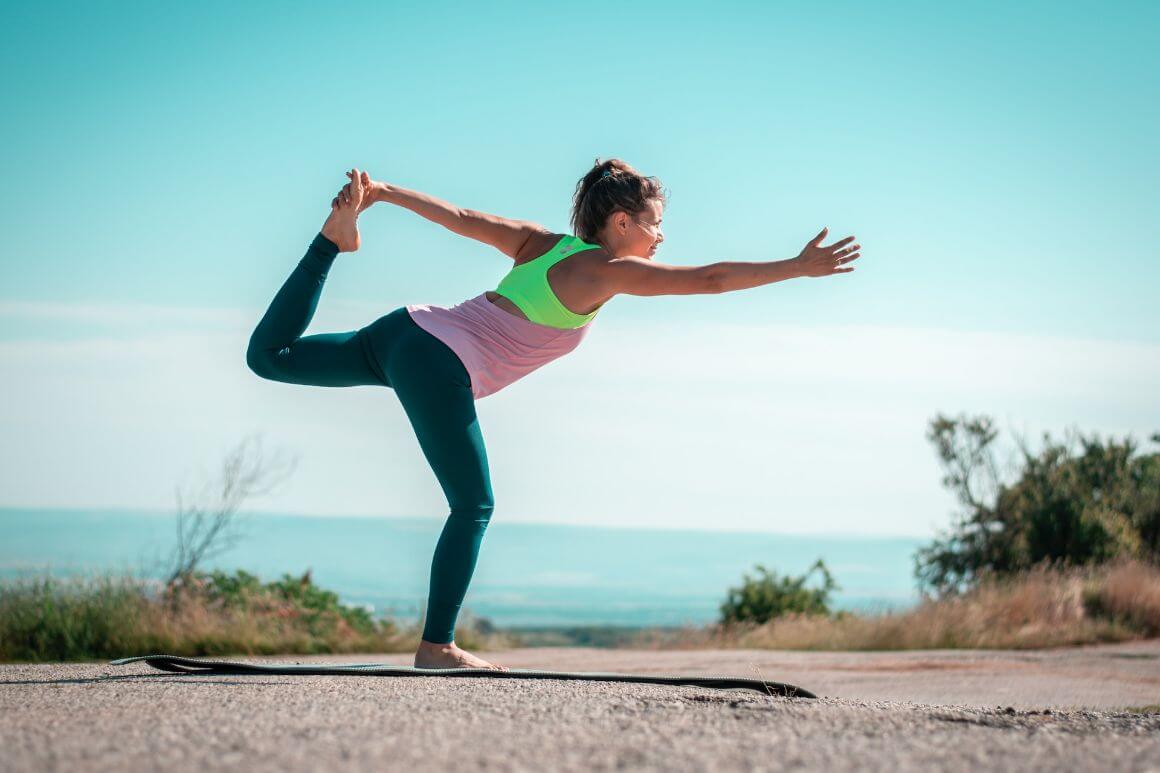 Price
Europe is a mixed bag when it comes to prices. Some of the more pricey countries can be more expensive than most of the Western world. However, some of the cheapest countries in Europe are unbelievably affordable. The good news here is that both luxury and affordable options available.
The main thing that increases the price in Europe is the practices offered. The retreats that offer less of a schedule have a far lower price point than the retreats that have a list of different practices throughout the day.
The location can also factor in as well as accommodation. If you're happy to sacrifice a large resort in the name of saving money and being more attuned to nature, then you'll find that the prices tend to go down.
It's always a good idea to have a budget range in mind while deciding.
Perks
Retreats will sometimes offer different perks that you can add to your retreat package at an additional price.
With yoga retreats, the perks often look like one-to-one coaching, deep healing ceremonies, and massages. You can even get acquainted with the stars in astrology sessions. While including these perks in your package will increase the price, they are also a great way to dive deeper into your healing journey.
Duration
Retreats often range from three days to seven days.
The more time you spend at the retreat, the more you will get to experience the benefits. However, even just a three-day retreat can bring about a life-changing transformation.
The majority of retreats are fixed in length and you are expected to show up on the day stated. However, some retreats offer more of a flexible schedule where you can show up any day of the retreat.
To get the most out of the experience, you should determine your schedule ahead of time. Being able to fully commit to the retreat experience is the best way to reap the benefits.
The Future of the SIM Card is HERE!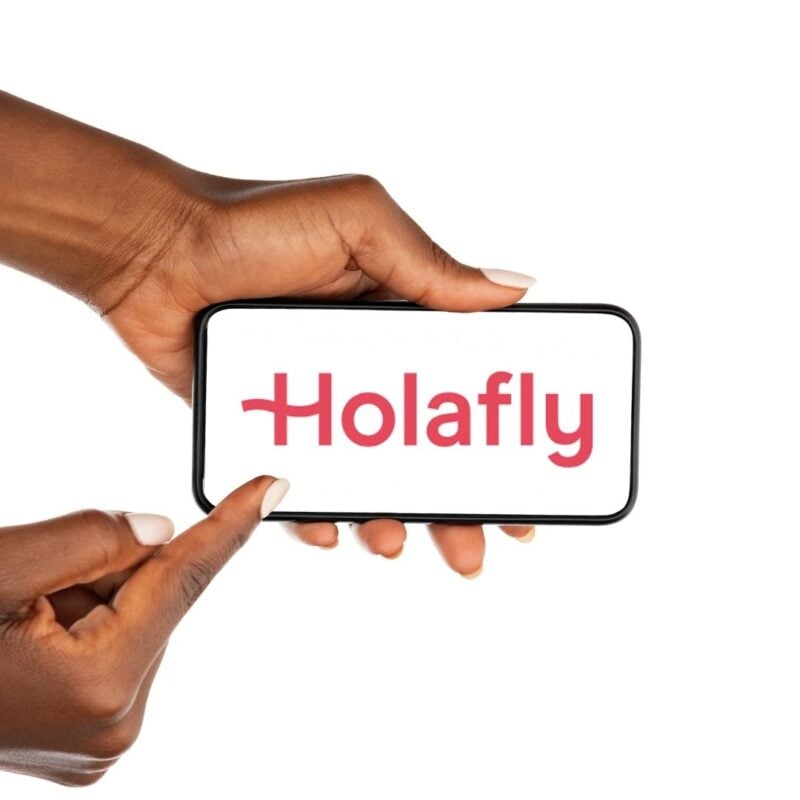 A new country, a new contract, a new piece of plastic – booooring. Instead, buy an eSIM!
An eSIM works just like an app: you buy it, you download it, and BOOM! You're connected. It's just that easy.
Is your phone eSIM ready? Read about how e-Sims work or click below to see one of the top eSIM providers on the market and ditch the plastic.
Grab an eSIM!
The Top 9 Yoga Retreats in Europe
Now you know just what to expect, here are the best yoga retreats in Europe. Get your notepads out!
Price: $1133
Location: Alicante, Spain
This intimate retreat of up to eight people is the perfect excuse to whisk yourself away and travel to sunny Spain.
The focus for the week? Growing, healing, and learning how to both give and receive.
Each day, you'll have two yoga classes with different yoga styles as well as workshops designed to connect with yourself and others. This is the perfect opportunity to meet new people and find those friendships that you feel as though you have known them forever.
The retreat also offers activities such as beach days, and healing ceremonies. Oh, and for animal lovers, you can even cuddle a Nigerian goat! If you want to go all out, you can add additional healing sessions such as reiki, sound healing, and astrology chart readings.
Price: $1750
Location: Santorini, Greece
Escape into your own Mamma Mia fantasy at this eight-day pilates and yoga retreat in Fira Santorini. If the cascading white bungalows, turquoise sea, and some of the best sunsets in Europe weren't enough to convince you to go to Greece then this luxury retreat will.
This retreat aims to provide a serene escape from our ever-so-busy modern lives. Basically, this is a "leave all your stresses at the door" kind of retreat.
During the retreat, you'll have two yoga and pilates classes a day as well as opportunities for excursions. From guided hikes, swimming in the hot springs, snorkeling in the reefs, and even wine tasting in the nearby vineyards, you really will be transporting yourself into a new life. A life filled with luxury that is.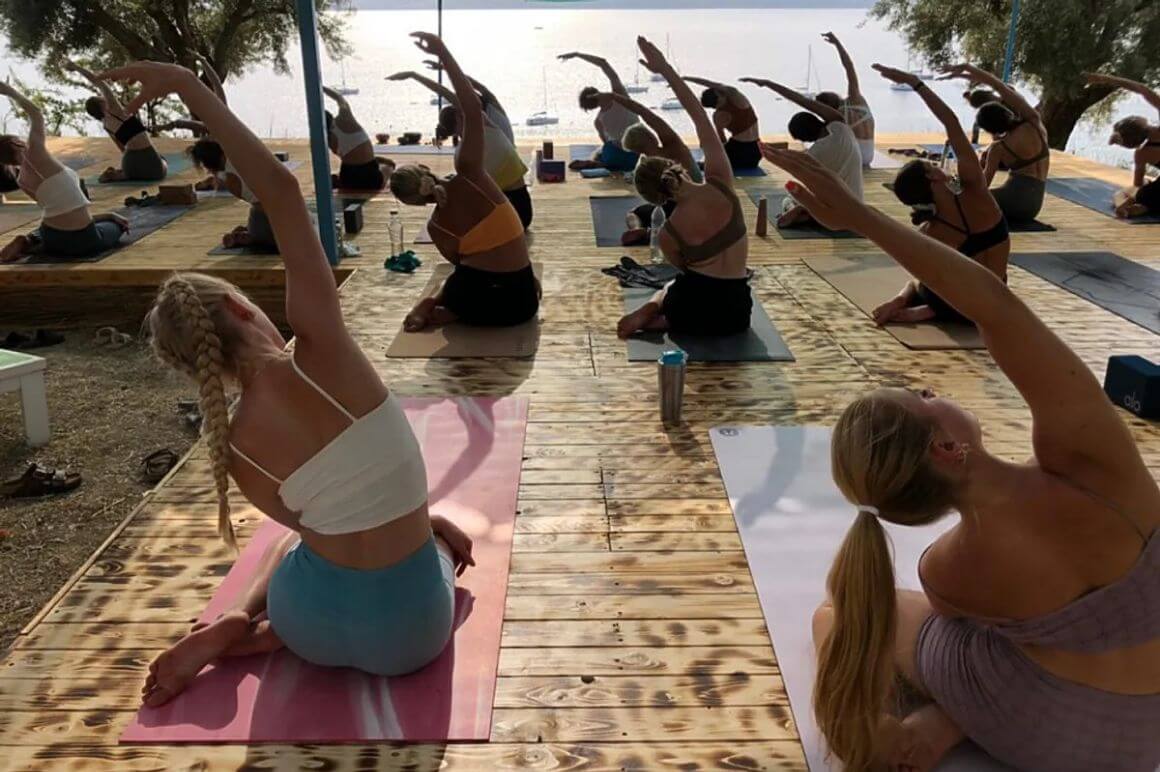 Price: $310
Location: Paleros, Greece
On the opposite end of the spectrum, Greece has delivered again with one of the best affordable yoga retreats in Europe. Located in the stunning village of Paleros, you'll quickly become a part of the family.
Hatha and Ashtanga yoga are the main practices here alongside deep meditations, fire ceremonies, and private coaching. The hosts go out of their way to create a welcoming home away from home atmosphere that allows you to fully submerge yourself into the five-day process.
This is the perfect pick me up to remind yourself that no matter where you are in life, you can always find support.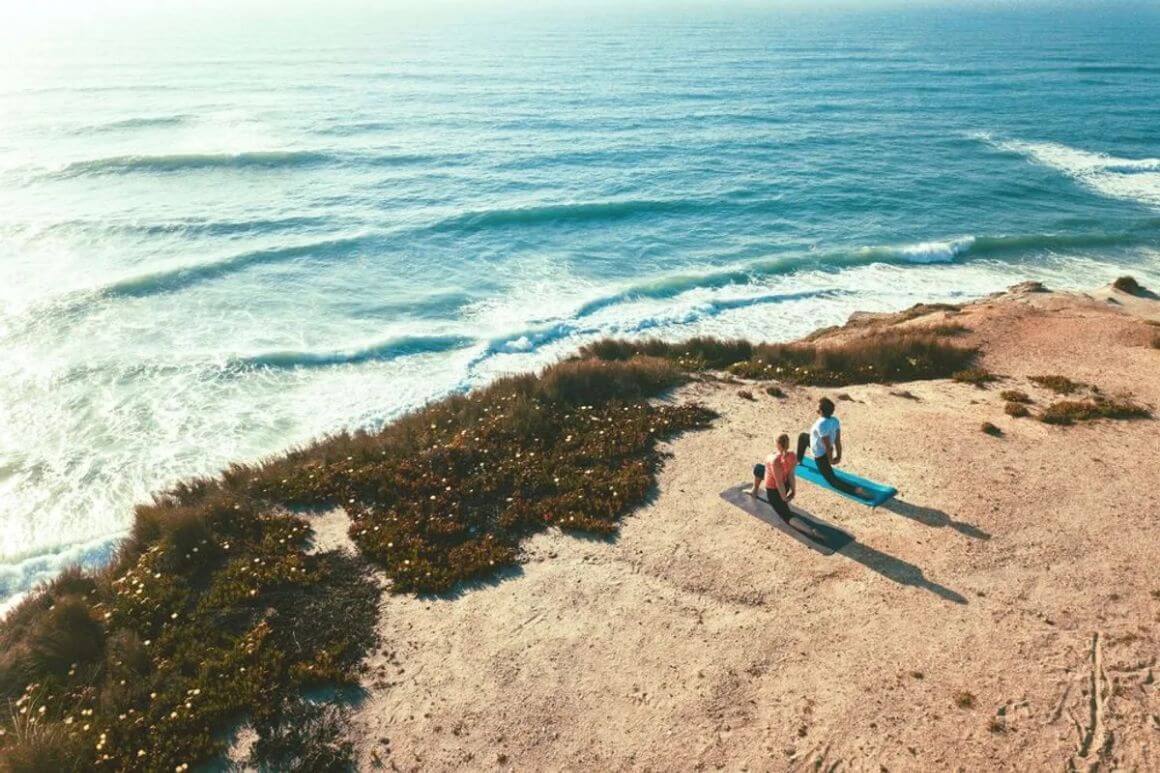 Price: $985
Location: Santa Cruz, Portugal
Think sandy beaches, captivating ocean views, and days spent practicing yoga by the beach. I'm sold on this one already.
All entry levels are welcome to this yoga retreat in the gorgeous Pôvoa Penafirme. At this retreat, you can just totally unplug. You'll nourish your body with homegrown fruits and vegetables, move your body through traditional yoga practices and recharge your social battery.
This retreat is ideal if you're feeling slightly uninspired. The ocean itself can spark enough creativity and you never know who you might meet along the way.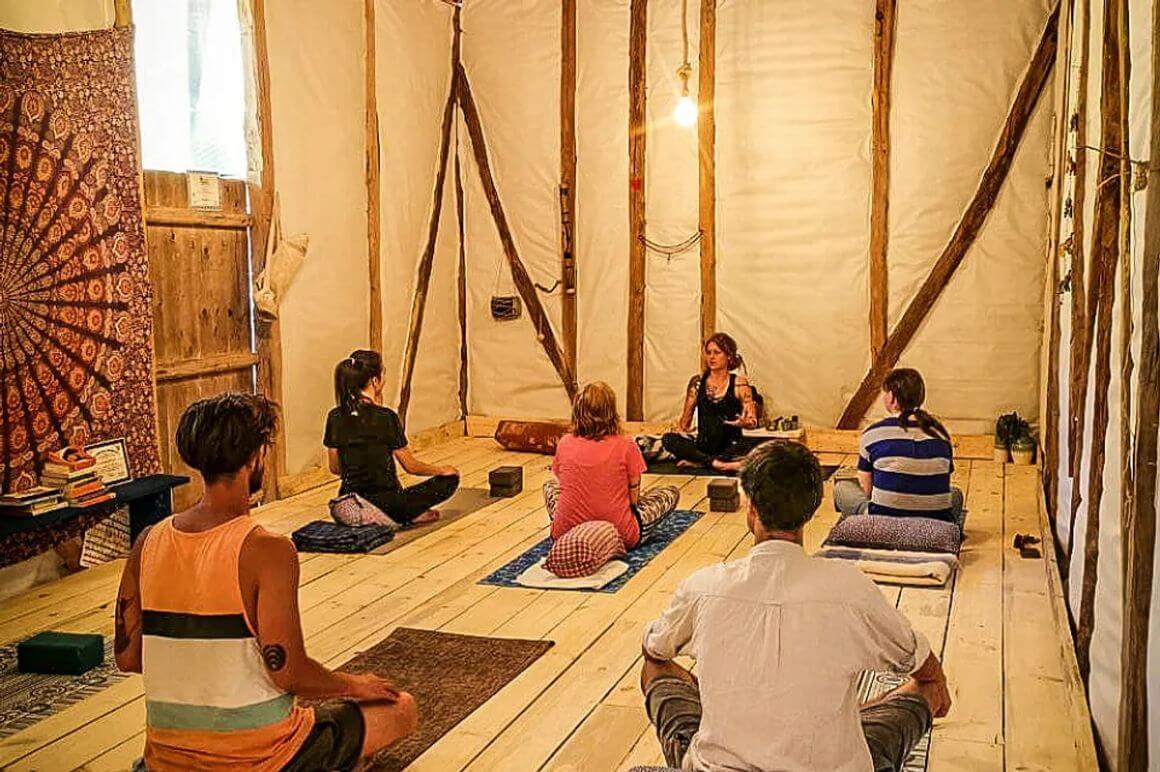 Price: $276
Location: Veliko Tarnovo, Bulgaria
A seven-day yoga retreat, nestled in the foothills of the Balkan Mountains, that prioritizes eco-friendly living? Yes please!
For those ready to fully embrace the off-grid lifestyle, there is a glamping area with bespoke tents, a grounding forest shower, and even a compost toilet. For those not quite ready for the leap, you can choose to stay in the historic Bulgarian farmhouse instead.
While here, connect to the roots of mother nature through outdoor yoga classes, whole food, and meditation.
When you strip your life back to basics, you might just come back to the modern world with an entirely fresh perspective.
Have you sorted your accommodation yet?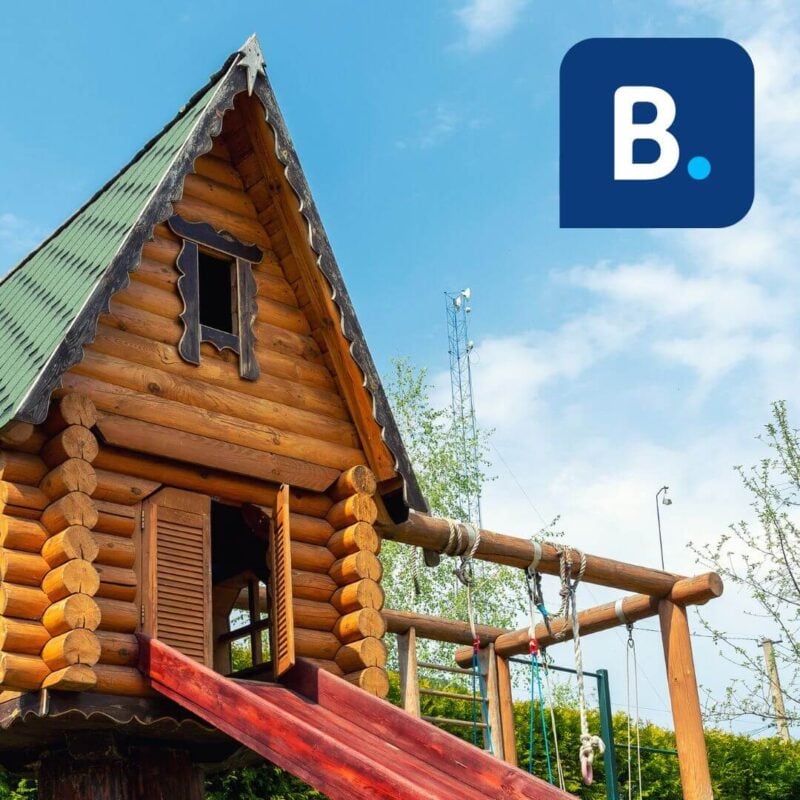 Get 15% OFF when you book through our link — and support the site you love so dearly 😉
Booking.com is quickly becoming our go-to for accommodation. From cheap hostels to stylish homestays and nice hotels, they've got it all!
View on Booking.com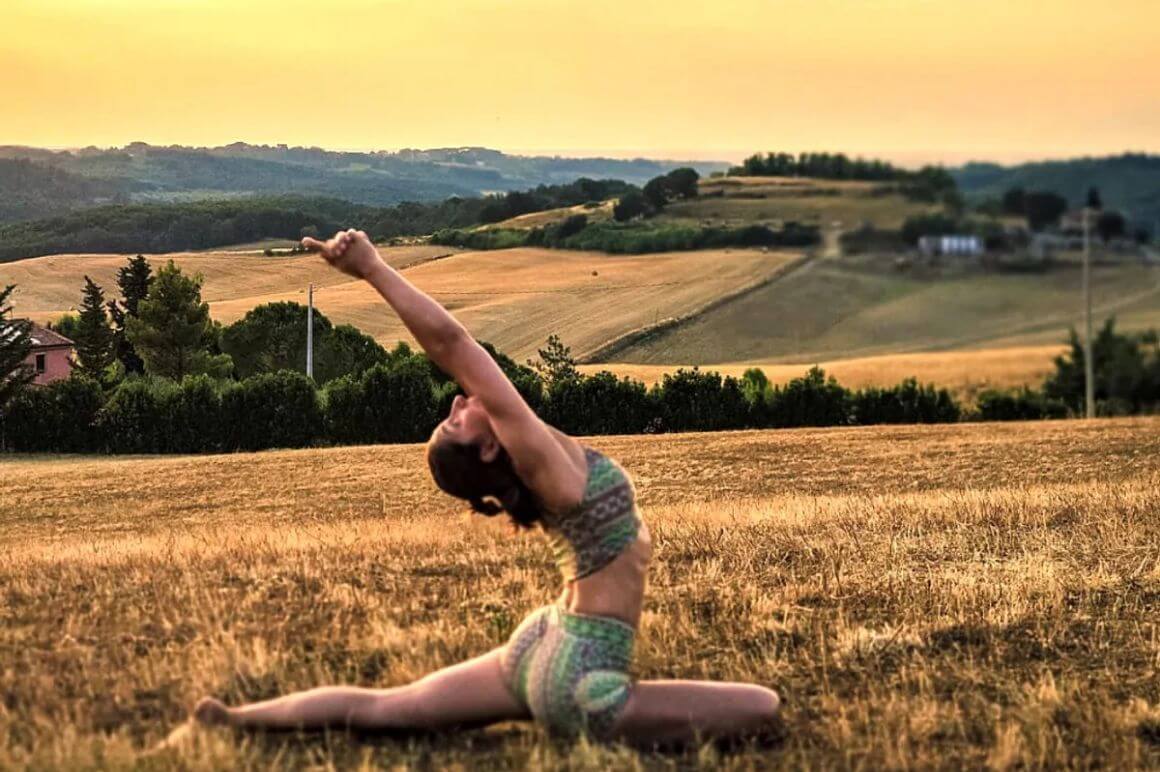 Price: $650
Location: Tuscany, Italy
Do you even really need an excuse to jet off with your partner to one of the best yoga retreats in Europe? Oh, and did I mention it's situated in one of the nicest places to stay in Italy? I don't think you do.
This retreat offers a specific blend of yoga and wellness to invite calm and stillness into your life. This retreat is three days long. So, it is perfect for a long weekend away where you will find yourself bathing in thermal waters, partaking in Reiki sessions, and attending yoga and meditation classes.
Not only that but Tuscany itself is one of the most beautiful places you ever visit. It has such a romantic allure. Plus, you can spend three days indulging in some of the best kinds of pasta and pizzas you'll ever taste, all in the name of wellness.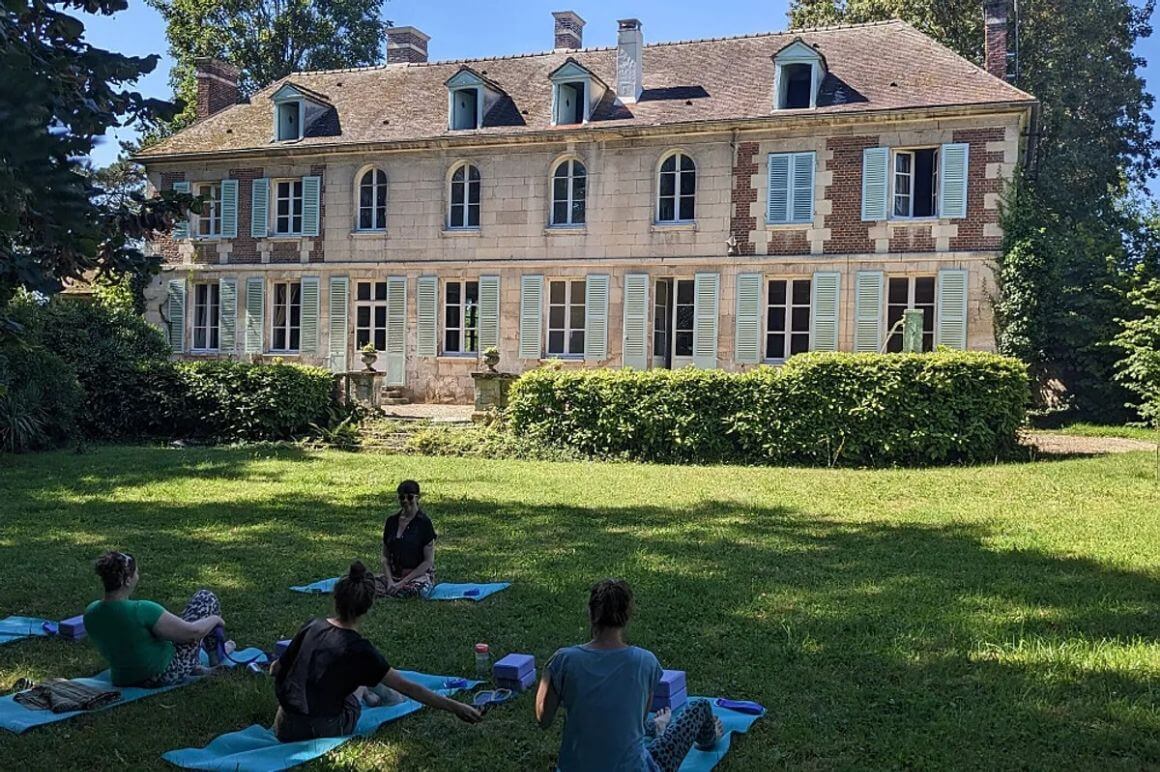 Price: $443
Location: Paris, France
Lacking inspiration? Feeling burnout? This yoga retreat in Europe is a digital nomad's safe space.
The theme of this retreat is creativity. To have conversations that spark innovation and quiet the noise of the outside world to understand what it really is that you want for your career. The retreat has plenty of beautiful places to work, including an ancient barn and delightful Château grounds.
There is little structure apart from shared mealtimes and daily yoga classes, the rest of your time can be used exploring the city of love and falling back in love with your working life.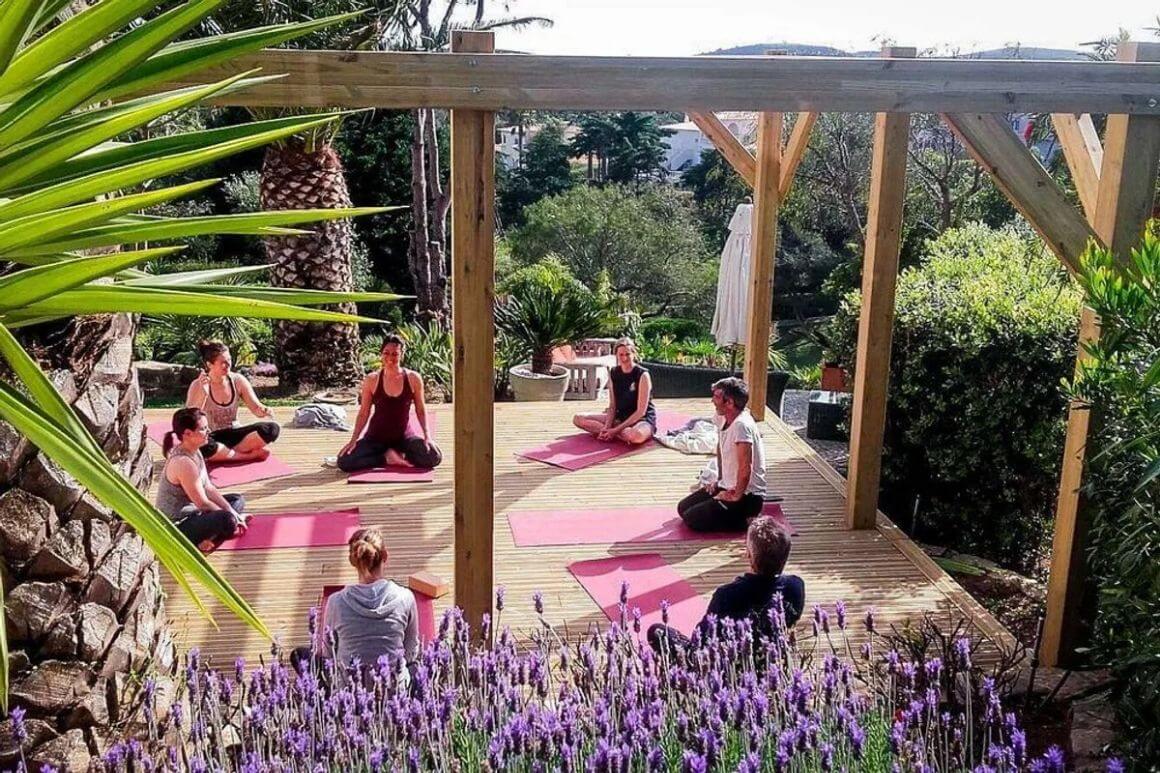 Price: $750
Location: Algarve, Portugal
This yoga retreat in Europe is more than just yoga. Instead, it is a complete adventure for you and your friends to enjoy. Good food and comfortable accommodation in a beautiful environment? There is no better way to spend time with your best friends.
With that being said, it can be difficult to please everybody in a friend group. However, here you will find furnished double rooms for those who won't compromise on luxury. Oh, and the friends in the group that prefer a more rural atmosphere can find hammocks to sleep in.
Throughout the day, there are yoga sessions, organic meals and excursions to the hidden gems and secluded beaches of Portugal. Kayaking and surfing activities can also be added to your retreat package. If you're looking for a healthy dose of adrenaline, that is.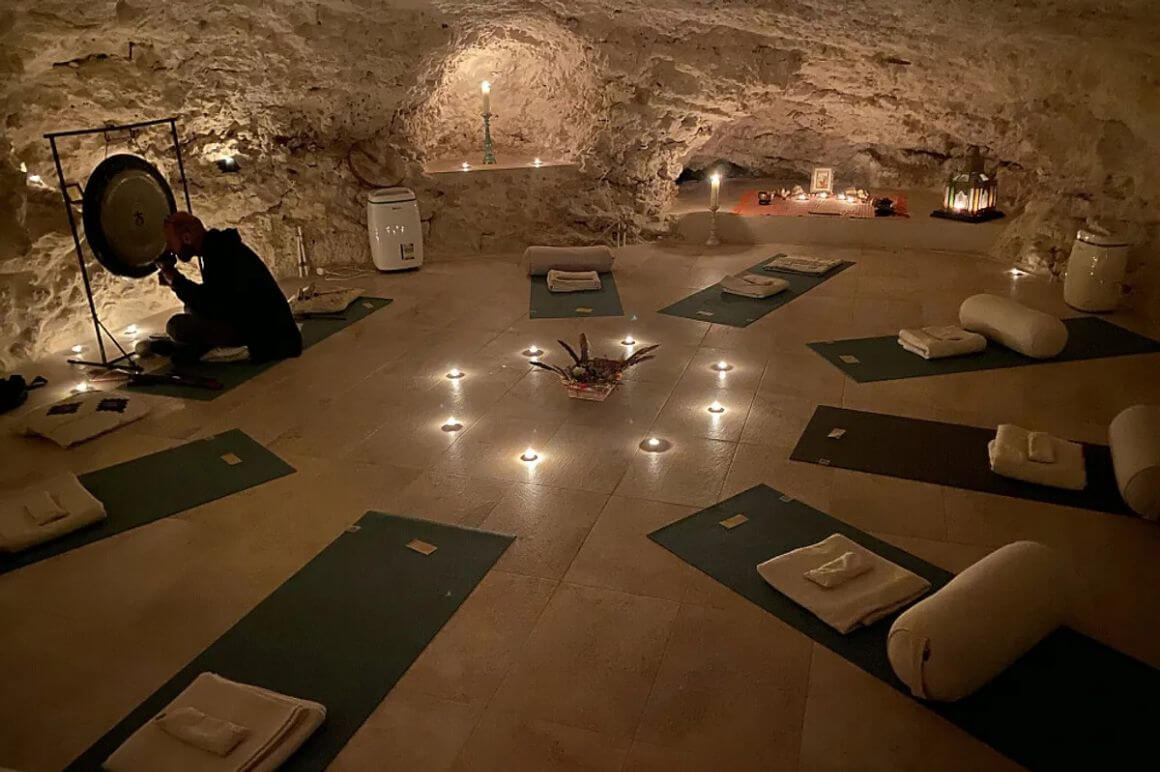 Price: $1199
Location: Gozo, Malta
If you are searching for a true escape, then there couldn't be a better option than spending time on a Mediterranean island.
Gozo Island is a paradise on Earth. Visiting Gozo will fill your soul with bliss. with Upon arrival, you'll be greeted by a soul family of yoga teachers, healers, and food gurus.
Throughout the day, take part in several yoga classes, healing ceremonies, and embrace the "slow living" lifestyle we so easily neglect. You'll also be happy to know that you don't have to show up to each activity. Rest is the main priority here and you can format the retreat to your own schedule.
Most importantly, the surrounding nature is unlike anything you have ever seen before. You'll likely never again get the opportunity to meditate in a 400-year-old underground healing cave. So, don't pass up on the chance to do so now.
Don't Forget to Get Insured!
Before you book any trip to Europe, make sure you have some solid travel insurance. You won't regret it.
ALWAYS sort out your backpacker insurance before your trip. There's plenty to choose from in that department, but a good place to start is Safety Wing.
They offer month-to-month payments, no lock-in contracts, and require absolutely no itineraries: that's the exact kind of insurance long-term travellers and digital nomads need.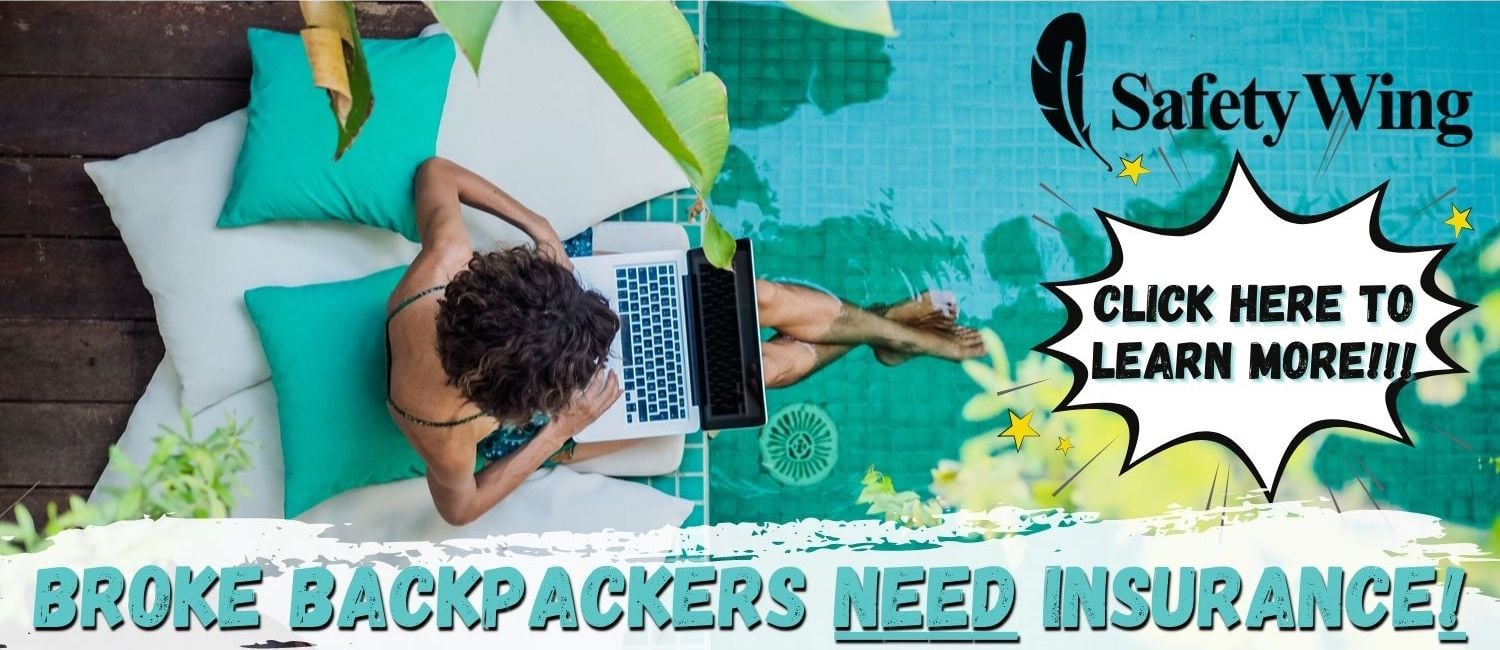 SafetyWing is cheap, easy, and admin-free: just sign up lickety-split so you can get back to it!
Click the button below to learn more about SafetyWing's setup or read our insider review for the full tasty scoop.
Final Thoughts on Yoga Retreats in Europe
Now that you know the best yoga retreats in Europe, you just have the tricky decision of finding your favourite!
The long-lasting benefits of yoga retreats are something you have to experience to believe. Committing a period of time to invest in your self-development, body and mind will impact all areas of your life.
Not only will the retreats teach you new styles and techniques but also additional meditation and breathwork skills. These are invaluable when it comes to dealing with modern stressors.
If you're struggling to decide I suggest going for the seven-day self-development retreat in Spain. This is a small retreat, so you'll get to spend a lot of time with the experts and the beaches in Spain are incredible.
---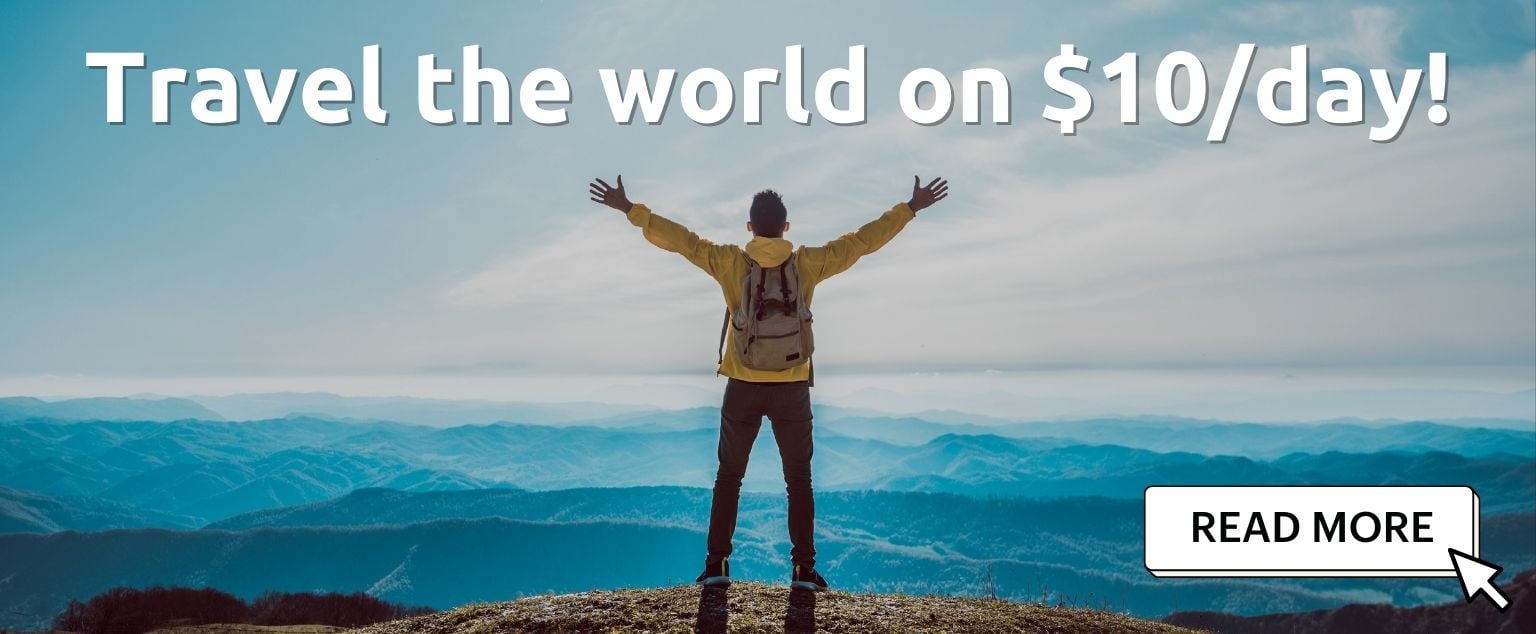 And for transparency's sake, please know that some of the links in our content are affiliate links. That means that if you book your accommodation, buy your gear, or sort your insurance through our link, we earn a small commission (at no extra cost to you). That said, we only link to the gear we trust and never recommend services we don't believe are up to scratch. Again, thank you!