Are you a transient digital nomad? A casual traveler in search of a carry-on backpack for urban adventures? Or do you plan to backpack through Europe for several weeks on end?
In this Arcido Akra backpack review, I will be covering its best features, need-to-knows, what I like and dislike, and more.
You may be unfamiliar with Arcido and their awesome travel backpacks as they are a relatively new company. Yet for being relatively new, they are crushing the travel backpack scene.
In essence, Arcido makes simple, tough, and well-designed backpacks equipped with enough storage and organizational features to keep the modern traveler stoked and focused on the next adventure.
Arcido designs high-quality backpacks at an affordable price point, AND they actually make backpacks with backpackers in mind.
We love supporting small companies who make awesome gear, so we are stoked to test and review the Arcido Akra backpack.
If you are looking to join the #onebagtravel revolution, learn why the Arcido Akra is one of my favorite travel backpacks of 2022.
Join me as I break down everything you need to know about this backpack in this Arcido Akra review. I guarantee you that by the end of this review, there will be no question in your mind whether the Arcido Akra is the right fit for your own personal travel style or not.
Quick Answer: Highlights of the Arcido Akra Backpack
High-quality build and sleek, urban design
Practical travel backpack with laptop harness for digital nomads
Lightweight and carry-on ready backpack
Perfect for city travel. If you are searching for a hiking backpack, look elsewhere.
Akra Boxes design is great organization for the minimalist traveler
Ladies & Gents, It's Time to Step Your GEAR Game Up. 😉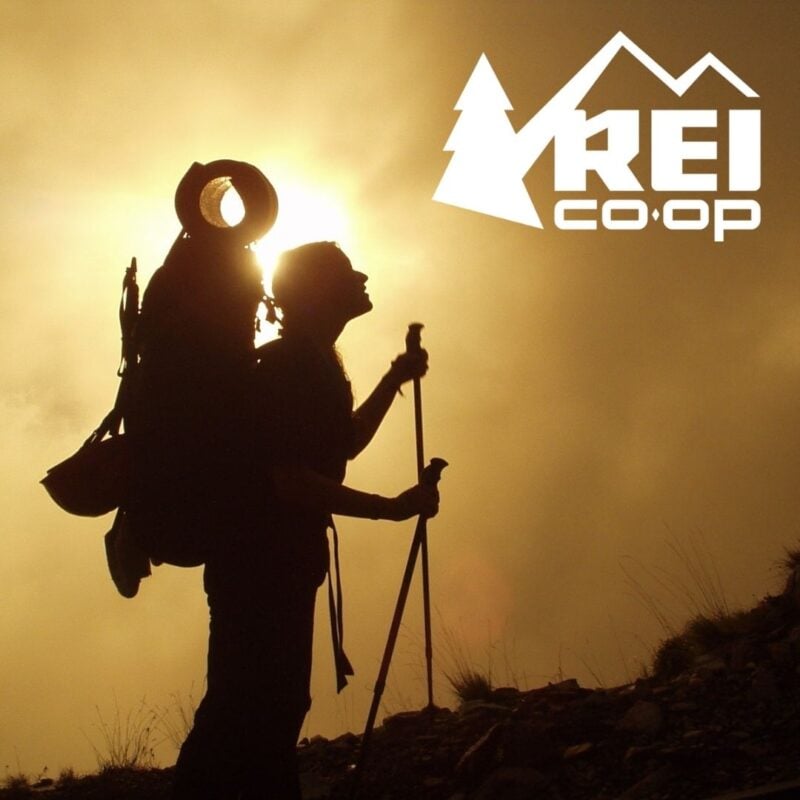 REI is one of America's biggest and most-loved outdoor gear retailers.
Now, for just $30, get a lifetime membership that entitles you to 10% OFF on most items, access to their trade-in scheme and discount rentals.
Join REI Today!
The Arcido Akra is the Travel Backpack of your Dreams if…
For many travelers, the Arcido Akra is the perfect travel companion. Let's find out why…
You travel light and know how to pack a 35-liter backpack. Minimalist travel is a special kind of freedom.
As a digital nomad, you need a travel backpack to transport your clothes, laptop, and books from month to month.
You plan to spend your time in cities (NOT hiking across the Andes).
You want a carry-on travel backpack with packing cubes and other handy travel gear. The Arcido Akra and Vaga Daypack Bundle is an excellent value for digital nomads. (Below I cover the bundle in more detail.)
You are after a kick-ass day backpack too.
The Arcido Akra is NOT for you if…
I'll go ahead and save you some time. If any of the bullet points below fit your description, then the Arcido Akra may not be the right backpack for you…
You are looking for a "classic" backpacking bag or a trekking backpack.
Some people love having lots of exterior pockets. If you are one of those people, you will probably find the Akra's lack of pockets frustrating.
You want a bag with wheels.
You travel with a ton of stuff. If you need to pack a mountain of gear, clothes, and electronics, you should invest in a larger 60-70 liter backpack.
Ultimately, if you spend a lot of time moving around cities, you are going to want a lightweight, practical, and versatile backpack, and the Arcido Akra ticks off all the boxes in that regard.
Whilst the Akra backpack isn't suited outdoor adventure, the accompanying Vaga Daypack is a solid little unit for day hikes.
Personally, I embark on my fair share of hiking and camping adventures, so the Akra doesn't work for me in all travel situations, but for more than half the year I am a digital nomad and traveler (not packing a tent, sleeping bag, etc.).
When I am going on a non-trekking trip, the Arcido Akra is perfect; it is packability in a lightweight package, storage for my electronics, and enough space for a reasonable amount of clothing (and, of course, my miniature pocket espresso maker; I know, fancy).
Thus, I have become a huge fan of the Arcido Akra as it really covers my needs for many of my adventures.
Now let's break down the nitty-gritty specifics in this Arcido Akra review.
The Arcido Akra Travel Backpack's Best Features
As is true with other new backpack companies like Tortuga and AER, Arcido is a company founded by world travelers who actually know what it is like to live on the road.
The design and build of the Arcido Akra reflect the day-to-day needs of the modern digital nomad and world traveler.
Perhaps the two things I appreciate most about Arcido and their travel backpacks are 1.) their reasonable price, and 2.) the accessory bundle packages—which provide an extraordinary amount of awesome storage options and features.
Arcido Akra Size and Specs
Price: $195.00
Size: 35 liters
Dimensions: 21.5″ x 13.5″ x 8.5″ (55 x 35 x 20cm)
Material: 500D Kodra nylon
Whilst 35 liters won't be enough for some travelers, I find it to be enough space for my minimalist travel style (when I am traveling as a minimalist short-term, that is).
It is a bit of a challenge to pack for a long-term backpacking trip with just 35 liters to work with, but it can certainly be done. This especially rings true if you are traveling to a warm region like South America or South East Asia. No need for winter gear in Bali!
To give you an idea, with 35 liters you can pack a laptop, a down jacket, several pairs of pants, a camera, t-shirts, socks and underwear, a few books, chargers, toiletries, a head torch, and other small bits and pieces you may possess.
In terms of size, the Akra Arcido is probably best suited for use as a day-to-day backpack or a travel backpack for short-term urban backpacking trips.
On one occasion, I actually ended up using my Akra backpack as my secondary/day backpack on a trip where I needed my full gear kit.
When combined with my 58-liter Osprey Exos backpack, I was loaded with two backpacks but able to comfortably bring and carry everything I needed for that specific trip to the Middle East.
I think it is important to remember that the Arcido can be used as a secondary backpack for those types of long-term or gear-heavy adventures.
The Vaga Daypack (comes with the bundle package) is 20 liters, giving you space enough for a water bottle, snacks, a small camera, keys, and a layer or two.
Arcido Akra Weight
At just 1.3 kilos (2.4 lbs), The Akra is a lightweight backpack for its class and liter capacity.
You do have the option to remove the sternum straps and waist belt (1.1 kg with the straps and belt removed) if you want to make the Akra even lighter.
To give you an example, a "classic" backpacking backpack like the Osprey Stratos 36 weighs 3 lbs 4.8 0z, which is significant for a bag roughly the same size as the Akra.
Having a lighter "base weight" (the backpack's weight when it is empty) allows you to pack more stuff inside without worrying about weight limitations for the airlines.
Some airlines won't let you carry on more than 8 kilos (damn you cheap European airlines!), so if you only have a couple kilos to work with, you really need to make them count.
Say F*** You to Airlines and their Checked Baggage Fees
As I mentioned above, having an awesome carry-on backpack is crucial if you are a world traveler.
Have you ever had an airline lose your backpack on a long-distance flight? To put it lightly, when that happens it is a huge pain in the ass. Add up all the baggage fees you would otherwise pay and suddenly the benefits of a carry-on backpack outweigh the cons.
In addition to making your back and body feel good, having a smaller pack that doubles as a carry-on backpack saves you money. Oh, and no bloody airline will ever have the opportunity to lose your stuff again. Big win.
Certain trips just call for more storage capacity backpacks. I am fully aware of that. That said, when applicable, a lightweight travel bag like the Arcido Akra will be the best money-saving comfort-having hassle-free option for a long and happy backpacking career.
I still have a chip on my shoulder from a lady working in the Milan airport (never, ever fly WOW Airlines). What kind of company tells you that you have a free checked bag and then charges you $75 bucks at the airport?? My advice: get a badass carry-on backpack and avoid these situations altogether!
I don't give those greedy airline companies a chance to rob me. I simply take my Arcido Akra as a carry-on backpack and avoid the damn check-in counter altogether.
Is the Arcido Akra a Carry-On Backpack?
I know what you're thinking… "But wait, didn't you just get done telling me that the Arcido Akra meets sizing regulations for the airlines?" You're right, I basically did just do that.
For most airlines, the Akra will be perfectly fine as a carry on travel backpack.
Every now and then, you come across an airline that is so fucking strict they won't even let a sweet old lady carry her overloaded purse onboard.
Now, these airlines are far and few between and most will allow you to carry the Akra on board.
Just as a warning though, there may come a day where your travel path brings you to the desk of some miserable budget airline employee who tows the party line of baggage sizing limits closer than Stalin's former inner circle did for the communist party.
Will this happen to you? Probably not. Could it happen? Yes. I have personally not been allowed to carry-on the Akra, even when it was full to the brim.
A reassuring thought: Arcido claims that the Akra complies with ALL airline carry-on regulations, so there you go.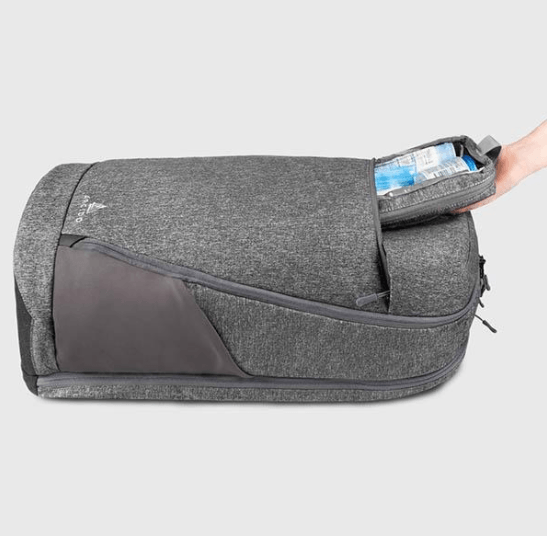 Arcido Akra Storage and Organizational Features
Now onto the good stuff: storage and organization.
The Akra backpack features a zipping system that allows for the pack to lie open like a book, making it efficiently easy to get to what you need.
I can be a bit old school and, admittedly, I love the practicality and utility of a "classic" backpack, but top-loading backpacks can be a pain to pack and unpack.
The Akra features one main storage compartment where the majority of your stuff goes. This space was meant to be utilized with the Arcido packing cubes, which neatly fit into the compartment once packed.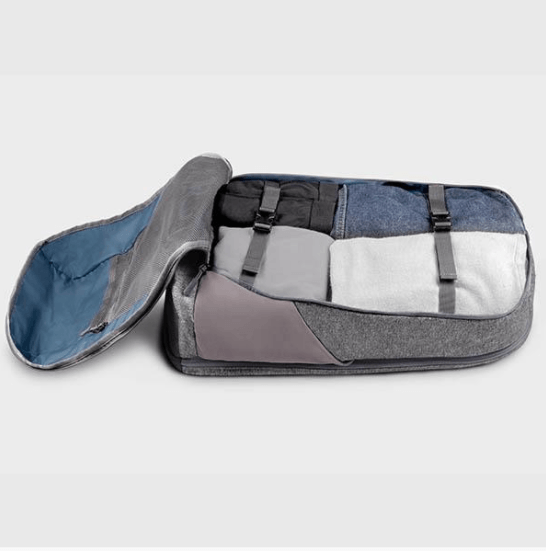 The divider flap separates the main compartment from the laptop harness zone. The top side of the divider flap is equipped with one zippered mesh pocket and a couple of handy sleeves—perfect for storing folders, a passport, or a small notebook. An exterior zipper allows access to this compartment as well, which is great.
To make the best use of the interior space, I highly recommend using the Arcido packing cubes.
The top zippered pouch on the exterior of the backpack is great for storing little, quick-access items as well. The exterior of the pack also has two water bottle pockets on either side for easy hydration wins.
Arcido Backpack Bundle: Accessories and Packing Cubes
Price: $288.00
You may be wondering why I keep referencing the Arcido backpack bundle. Well, on the Arcido website, you have the option to buy the Agra and Vaga with Accessories Bundle.
The bundle package is a great value and, honestly, it really makes sense to buy it to get the most out of the Akra backpack.
The Agra and Vaga with Accessories Bundle include:
35-liter Arcido Akra backpack
20-liter Vaga daypack
3 packing cubes
1 laundry/shoe bag
1 zippered toiletry bag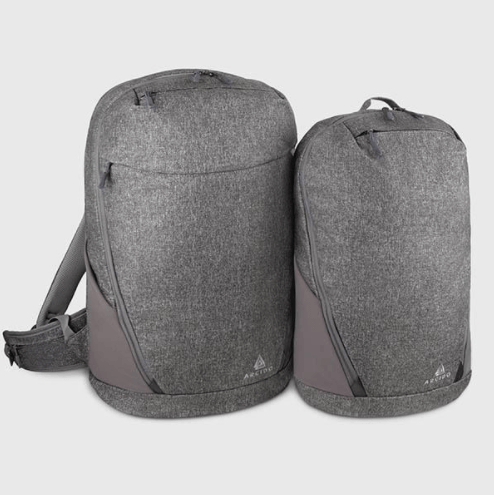 I had never really used packing cubes before this backpack, and let me tell you: with the packing cubes, your days of misplacing items are over.
Since the Arcido packing cubes/ Akra boxes were specifically designed for the Akra, they fit perfectly side-by-side into the main compartment. Next level organization? Check.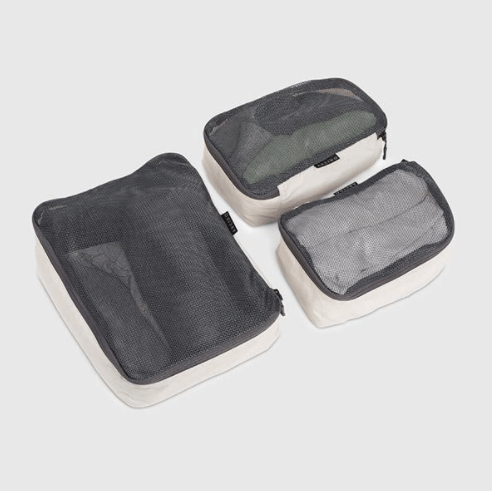 Arcido Akra Carrying Comfort
As long as you don't overload it, the Akra backpack is very comfortable to carry. The shoulder straps feature well-cushioned padding that does not dig into your poor shoulder blades or back.
You can really achieve a balanced load using the sternum strap and waist belt. As a general rule, I would not pack more than 15 – 20 kg (max) of weight into the Akra. This backpack was not designed to bear heavy loads. Overloading it is possible, but doing so will make for an uncomfortable experience.
The back panel comes equipped with thick mesh paneling that breathes surprisingly well (combatting the dreaded back swamp blues).
If you end up wandering around a city all day with Akra on your back, you won't find yourself sore and cursing by day's end.
The Laptop Harness
The Laptop Harness is a great addition for us digital nomad folk. With the harness, you basically fasten your laptop into the backpack as if it were preparing to be launched into space. Once secured, the laptop will not move, get knocked, or rattle around at all.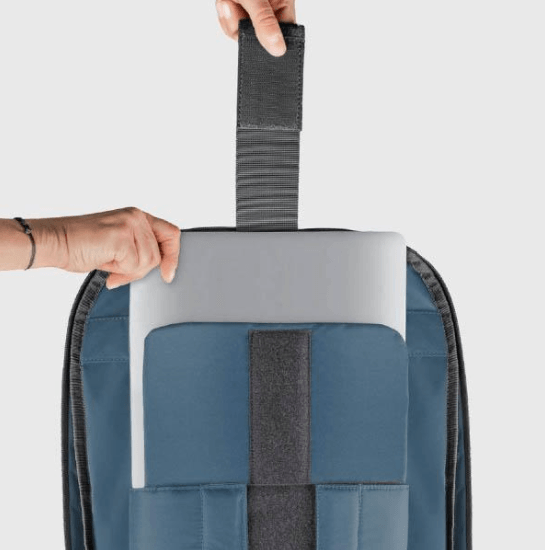 A bonus is that the laptop harness is detachable and can be used inside the Vaga daypack as well.
Both for the longevity of your laptop as well as your general peace of mind, the laptop harness is a valuable component.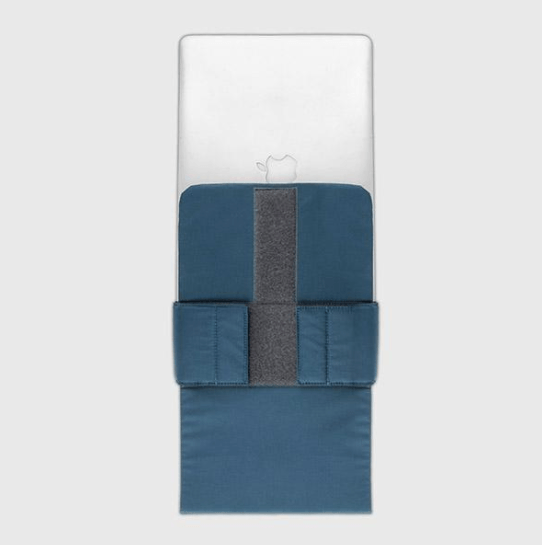 Does the Arcido Akra come with a Warranty?
Yes! All Arcido products come with a 5-year warranty. More peace of mind in an already solid product!
Since I have only had my Arcido Akra for a couple of months, I have not needed to use the warranty, however, should you need a product repair, Arcido will either fix it or replace if you bought it within five years or less.
Cons of the Arcido Akra
Every backpack has its cons and I am going to be brutally honest here.
The Akra's biggest weakness is also possibly its greatest strength: size. In a perfect world, I would like to see a 40 or 45-liter Akra backpack.
At times, 35 liters of space for a primary backpack can be challenging, especially if I am traveling for more than a couple of weeks.
In terms of pockets, I am one of those people who like exterior pockets and I would like to see more included.
The lack of general structural stiffness is also an issue when the bag isn't full as it doesn't hold its shape unless it is fully packed. The top section of the pack is easily squished down if it is not filled with contents. Id like to see some solid Akra boxes inside the pack for rigidity and protection.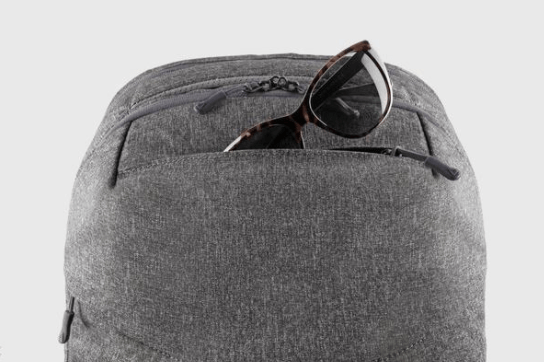 This con is more for the Vaga day bag; if you travel with a big camera and lenses, as I do, the Vaga isn't big enough to hold a camera, plus water, and layers, etc, but this will only affect the photography crowd (most of who probably own a decent camera bag anyway).
If you are looking for a camera bag, specifically, check out our guide on the top camera bags.
These are minor details, but details that should be taken into account, nevertheless. That said, the Arcido Akra has achieved overall high marks in all of the important categories.
Pros
5 Year Warranty
Comfortable to carry
35l is ideal for some
Cons
Not water resistant
Lack of external pockets
Too small for some, some big for others!
The best present of all… is CONVENIENCE!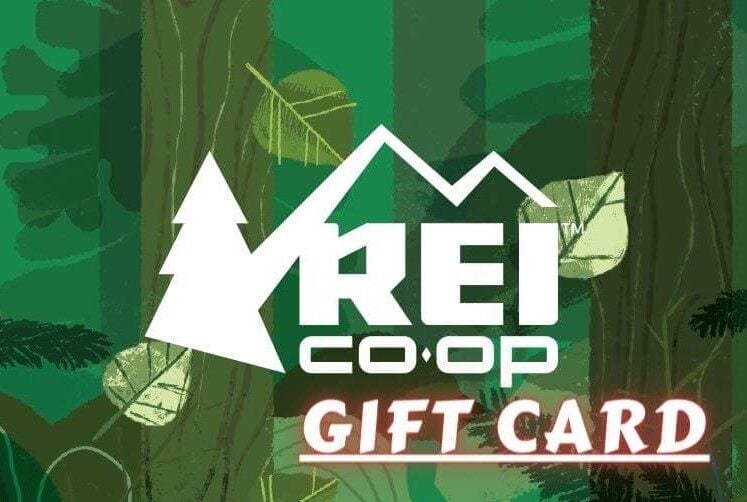 Now, you could spend a fat chunk of $$$ on the WRONG present for someone. Wrong size hiking boots, wrong fit backpack, wrong shape sleeping bag… As any adventurer will tell you, gear is a personal choice.
So give the adventurer in your life the gift of convenience: buy them an REI Co-op gift card! REI is The Broke Backpacker's retailer of choice for ALL things outdoors, and an REI gift card is the perfect present you can buy from them. And then you won't have to keep the receipt. 😉
Buy on REI!
Alternatives To The Arcido Akra
Perhaps the Arcido Akra isn't quite the right backpack for you. Well, the good news is that there are loads of other backpacks on the market and we have personally tries and tested many of them. Let's take a quick look at some of the best competitor packs to the Arcido Akra.
The Osprey Stratos is 36L of light, water-proof versatile wonder. This technical backpack is originally intended for use as a ultra light hiking pack but can be used for city slicking, visits down to the gym or weekend trips.
This is not a direct, like for like competitor to the Arcido but rather, a variation on a similar 35L theme. You will note that this pack has hip supports and plenty of side pockets, straps and buckles. As such, it might look just a little out of place in a metropolitan environment.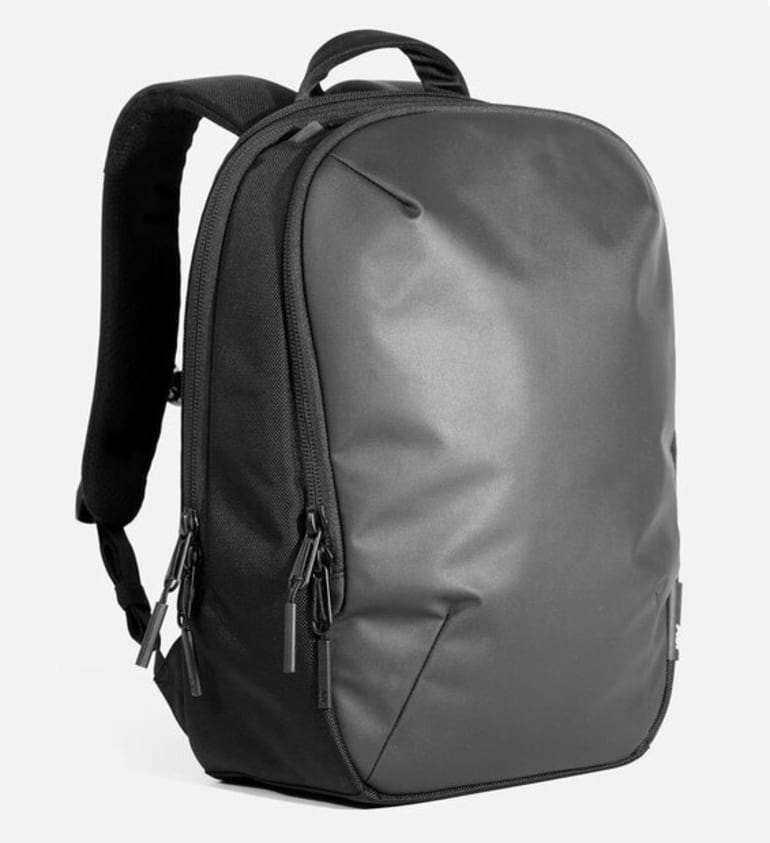 The travel pack from AER 2 is a functional, practical day pack to move about the city on a travel adventure or as part of their normal routine. The AER Travel Pack 2 ticks all the boxes we look for in a solid urban-minded day pack option.
It's aesthetic is plain black and looks somewhat more sober and serious than the Arcido or the Stratos. The main difference between this and the Arcido is that you can't quite fit as much stuff in.

Our GREATEST Travel Secrets…
Pop your email here & get the original Broke Backpacker Bible for FREE.
Final Thoughts on this Arcido Akra Backpack Review
There you have it, amigos. You now are in possession of everything you need to know about the Arcido Akra backpack.
I know that purchasing a travel backpack is a huge decision as the backpack you buy will be with you for many years.
My conclusion? For the right kind of traveler, the Arcido Akra is a solid value and one best travel backpacks of its size on the market, period.
If you decide to buy one for yourself, you will not be disappointed. Happy travels and good luck on your Arcido-bound journey.
What is our final score for the Arcido Akra Backpack? We give it a rating of 4.4 out 5 stars!

Let me know in the comments if you guys have any questions or thoughts about the Arcido Akra or the Arcido Vaga daypack. Thanks, guys!
---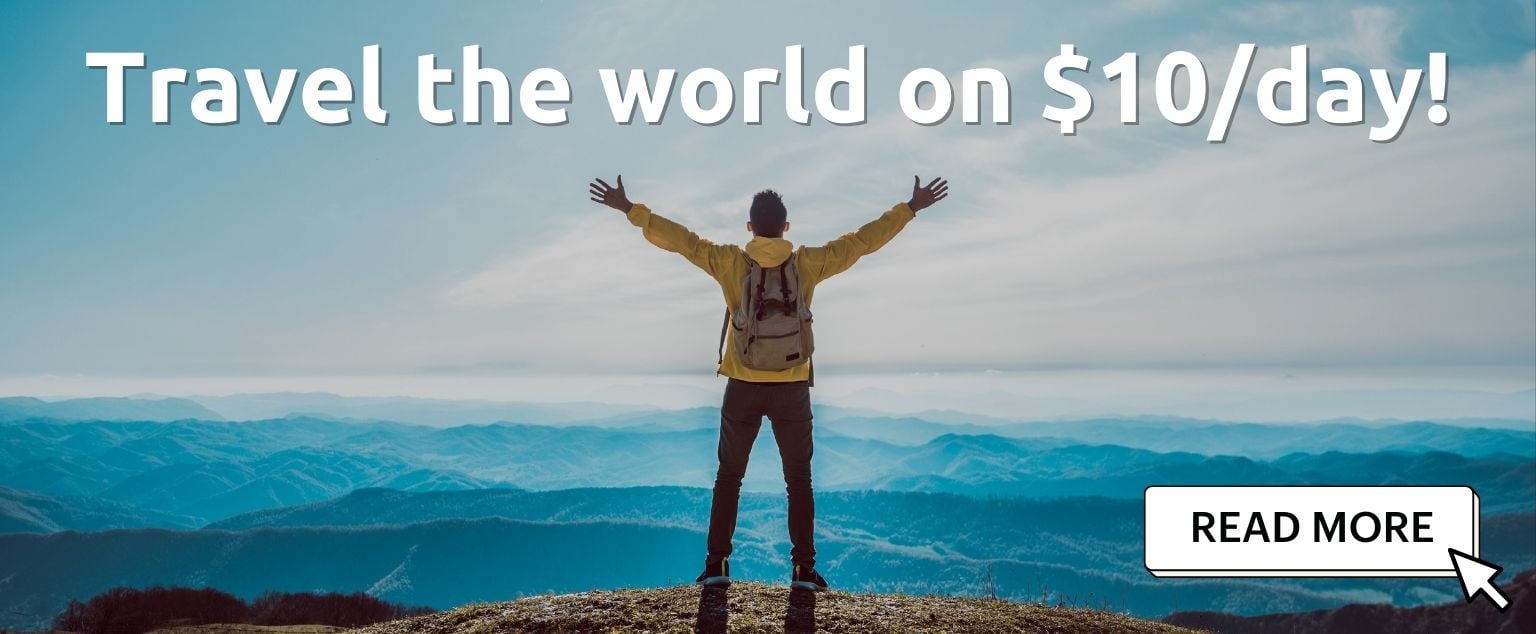 And for transparency's sake, please know that some of the links in our content are affiliate links. That means that if you book your accommodation, buy your gear, or sort your insurance through our link, we earn a small commission (at no extra cost to you). That said, we only link to the gear we trust and never recommend services we don't believe are up to scratch. Again, thank you!