Until someone figures out how to make one pair of shoes stylish at the office and functional on the run, it's a great idea to pack back up. Spending your days in one pair of sneakers is inherently limiting. I'll take any opportunity I can get to accomplish more between trips home to change, but I don't want my shoe funk infecting my favourite button-down.
We all love backpacks, and we all love shoes, so what if we put two and two together? Whether you fancy a more pedestrian commute than your loafers can handle, plan on clipping into the office, or want to travel further with a backup pair out back, check out these bonafide backpacks with built-in shoe compartments to keep it all organised this year.
Backpacks with shoe compartments are great for more than just a pair of dirty Nikes. Blocked off openings allow storage for wet bathing suits, dirty underwear, or anything you're hoping to keep separated. You can confidently pack soup for lunch with minimal damage if things go topsy turvy.
No matter where you're heading, it's a great idea to bring along a pair of shoes that aren't afraid to get dirty, but equally important is having a place to store mud-covered sneakers. That's where there backpacks with a shoe compartment come in!
These backpacks take shoe compartments and stuff them into already technically advanced storage solutions to provide a one-stop shop for lifestyles that require a change of clothes.
Every one of the bags on our list has separate shoe storage and loads of other great features that make them a worthy companion on your next daily commute or long term mission. Read on and find the perfect backpack for shoes to get you there.
Quick Answers – The Best Backpacks With Shoe Compartments
#1 Best Backpack With Shoe Compartment – 40L Travel Bag
#3 Hybrid Backpack With Shoe Compartment – Monarc Settra
#4 Best Backpack With a Built-In Wardrobe – TropicFeel Shell
#6 Best Backpack That Can Fit Shoes – Osprey Aether
#7 Great Daypack With Shoe Compartment – Under Armour Hustle
These Are The Best Backpacks For Shoes
Best Backpack With Shoe Compartment
Best Backpack With Shoe Compartment
40L Travel Bag
> $$
> Ten different pockets and compartments
> Fits in overhead containers
Runner Up
Runner Up
AER Travel Pack 2
> $$
> Compression clips and handy side grips
> RFID blocking outer pocket
Hybrid Backpack With Shoe Compartment
Hybrid Backpack With Shoe Compartment
Monarc Settra
> $
> Space for a laptop sleeve
> Made from over 50 recycled bottles
Best Backpack With a Built-In Wardrobe
Best Backpack With a Built-In Wardrobe
TropicFeel Shell
> $$
> Contain-It-all shoe compartment
> Weatherproof
Best Backpack That Can Fit Shoes
Best Backpack That Can Fit Shoes
Osprey Aether
> $$
> Heavy-duty hip belts and shoulder straps
> Breathable Airscape backing
Great Daypack With Shoe Compartment
Great Daypack With Shoe Compartment
Under Armour Hustle
> $
> Affordable
> Zippered bottom compartment
Best Duffel Bag With Shoe Compartment
Best Duffel Bag With Shoe Compartment
Mahi Leather Overnighter
> $
> 100% full-grain leather
> Handmade by expert Spanish leather lovers
Stow it all away in a convenient stowaway pouch that makes the most out of limited space. Whether you're planning on living out of your bag for an afternoon or a few moon cycles, every cubic inch counts.
Let these extra pockets and dividers store your shoes in style.
Right, let's get into the backpack with a separate shoe compartment!
Winter is coming… WARM UP!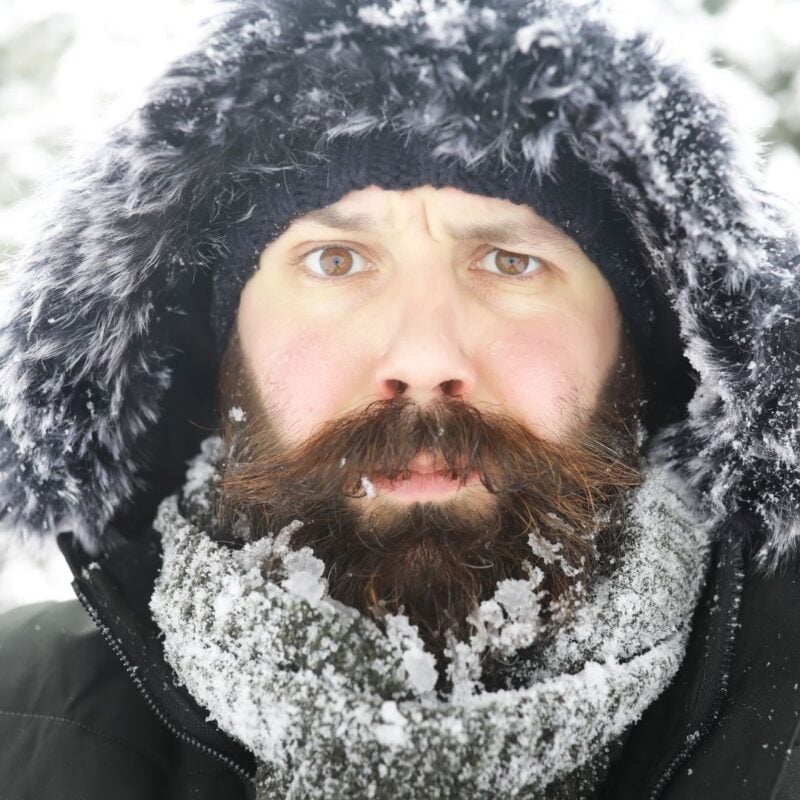 Get up to 50% OFF when shopping gear for the winter on REI.
Warm up for the holidays and SAVE on outdoor gifts all the way through Dec 18!
View on REI
#1 Best Backpack With Shoe Compartment – 40L Travel Bag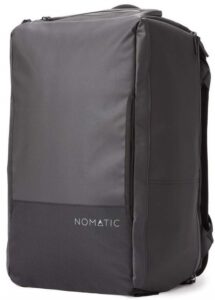 40L Travel Bag is our top pick for the best backpack with shoe compartment
Specs
Volume (L) – 40
Weight (KG) – 1.8
Price ($) – 289
Whether you're looking to store shoes, camera gear, or an entire set in your bag, this travel bag has the organisation options to get the job done right. You can easily keep your dirty clothes away from your fresh looks thanks to multiple mesh pockets that open in the back.
Down below the shoe holder slips in everything from Blundstone's to Birkenstocks. 40 Litres isn't always 40 litres…I'll explain later. Fully optimised for shoes and packed full of plenty of other cheeky storage tricks, this is our favourite backpack for one-week travel, shoe compartment or not!
Our team love the features on this pack and it's not just the shoe compartment that stands out, but all the other compartments this thing is hiding, it's like a Mary Poppin's bag yo! It's got a front opening zip for the main section, a zippered tech area, a water bottle pocket as well as a laptop and tablet compartment. Our team loves that they can keep all their gear easily organised in what is quite a large bag.
+Pros
Ten different pockets and compartments make the bag feel like a mobile closet
Fits in overhead containers as well as underneath the seats
-Cons
Doesn't include the weight distribution and strap reinforcements necessary for long hikes
Anyone who needs to travel heavy will find this bag filling up fast
Our top pick for runner up is AER Travel Pack 2
Specs
Volume (L) – 33
Weight (KG) – 1.67
Price ($) – 230
Anyone picking between these two backpacks with shoe compartments has a fun task ahead of them. Our decision came down to one critical detail; at 33 litres, even some one-bag aficionados will struggle to use only the travel pack for longer trips.
If you don't need the full 40 or are shopping for a backpack to use as part of a balanced packing system, this sleek unit can easily pack everything you need for a day at work with a stop at the gym, or overnight flights with long layovers.
You'll find comfortable amenities and customizable storage throughout the ballistic nylon outer layer.
Our team just love this bag and they can't get enough of how well it maximises its space to facilitate easy packing and organisation. The standout features have to be the lockable zips on all the main compartments, including the large back laptop pocket as well as the super tough material.
+Pros
Compression clips and handy side grips can make this lightweight bag feel even emptier
RFID blocking outer pocket has enough space for everything you need to get through security
-Cons
33 Litres won't provide enough storage for longer trips alone
A few pockets and compartment feel a bit awkward to fully stuff
#3 Hybrid Backpack With Shoe Compartment – Monarc Settra
For hybrid backpack with shoe compartment, checkout Monarc Settra
Specs
Volume (L) – 40
Weight (KG) – 2
Price ($) – 149
Right on the edge of a duffel bag and backpack, this heavyweight piece of luggage comes with its own compression packing cubes to pack more stuff in less space. Fully packed, 40 litres can quickly become a burden. The Settra gives reinforcements in all the right places to let you carry this bag however you see fit.
Throw it over your shoulder, sling it on the scales with one hand, or take it on your back and march off the plane directly to the pick-up zone. This bag is one of the largest options we'll cover today that still fits most carry-on compartments.
All this high-tech performance won't be too costly, either, as the pack is made entirely of plastic bottles taken off of beaches and given a second life. The Monarc Settra fast established itself as my go-to backpack for Europe.
If you're looking for a multi-functional laptop backpack with a shoe compartment, then our team felt this was a top choice. They just loved how the bag could be easily and comfortably used as a backpack or a duffel. Extra features on top of the super useful shoe compartment they loved were the laptop pocket on the back and tech pocket on the side.
+Pros
One of the only duffel style bags on the market that still found space for a laptop sleeve
Made from over 50 recycled bottles
-Cons
The backpack style carrying option won't be as comfortable as dedicated back panels
Because the bag is trying to do a little bit of everything, it sometimes doesn't excel anywhere
#4 Best Backpack With a Built-In Wardrobe – TropicFeel Shell
TropicFeel Shell is one of the best backpack with a built in wardrobe
Specs
Volume (L) – 22-40
Weight (KG) – 1.5
Price ($) – 249
It's been a long, long time since a backpack has tried to shake up the industry as much as this malleable shell is promising. The bag can be off-loaded or bulked up to three different sizes to create all sorts of different packing options. At its lightest, it's a day pack, carry-on extraordinaire.
Add on the additional shell wardrobe system, and the bag tacks on a few sizes but saves you space in the long run. Once you've hit your final destination, the bag unfurls into a day pack and a separate wardrobe system that hangs anywhere. You can easily keep the luggage at home and take this bag out for a day trip. It's for this reason we love the TropicFeel brand.
The team just loved the nifty features of this bag and feel the wardrobe system is a complete winner. But when it comes to shoe compartments, they just love that here the backpack's bottom compartment is a removable/ attachable extra pouch. This means that firstly, it take away no room from any other pocket, and secondly, when folded away it makes the bag more compact. Genious!
Alternatively, the TropicFeel Nest backpack is a smaller bag great for single-day use.
+Pros
Contain-It-all shoe compartment folds inside itself to take up zero space when not in use
Every piece of the bag is completely weatherproof
-Cons
You won't find any organisational features inside the main compartment
At full size, this bag can hang a bit low compared to other 40 litre backpacks

Do You Want to Travel FOREVER??
Pop your email in below to get a FREE copy of 'How to Travel the World on $10 a Day!'.
Meet the best day backpack for shoes, Peak Design Everyday Pack
Specs
Volume (L) – 15 or 20l
Weight (KG) – With Dividers: 1.34kg
Price ($) – 150
The Peak Design Everyday Zip Backpack is designed with travelers in mind, offering adjustable compartments that can be customized to fit everything they need. This unique pack comes with 2 removable dividers that can be used to break the pack up into different sections. While some travelers use the Peak Design Everyday Backpack for their DSLR camera, it also turns into a great shoe compartment for those who want to keep their treads separate from their threads.
This pack comes in 2 versions, the 15 liter and 20 litre version so is designed for day to day use rather than for longer trips although of course, the pack does have the advantage of being carry on approved even for airlines like Ryanair.
The Everyday Backpack brings together a minimalist yet attractive design with ergonomic features like padded straps and a breathable back panel. This makes it not only a stylish accessory but also a comfortable carry, especially during those long airport waits or brisk walks to the terminal. The bag's aesthetic appeal combined with practicality makes it a preferred choice for the design-conscious traveler who doesn't want to compromise on functionality
+Pros
Several different size options allow you to perfectly fit small and large laptops alongside everything else you need for the day
Removable dividers can be used as compartments
-Cons
Not to my aethestic preference
Less than 20 litres isn't enough for a week's trip
#6 Best Backpack That Can Fit Shoes – Osprey Aether
Our top pick for best backpack that can fit shoes is Osprey Aether
Specs
Volume (L) – 65
Weight (KG) – 2.2
Price ($) – 290
At 65 litres, you can carry an entire closet full of sneakies or everything you need for a month on the road and a week in the woods. This is one of the standout packs from the best company in backpacks thanks to its incredibly low weight and high-quality weight distribution.
Heavy-duty hip belts and shoulder straps will help lighten your load, as well as the comfort of the breathable Airscape backing. There are few bags on the market better suited to carry while stuffed full, and you can always clip a pair of muddy shoes to the outside straps to keep it separated.
Our team loved this bag and felt for those looking for a more traditional travel backpack with a shoe compartment, it was the one! They felt it offered all the features you would expect from a backpacking bag of this style like having a back frame, super comfortable straps and back panel as well as compression straps. The addition of the shoe compartment really pushed it apart from anything else in this category on the market and they felt it could even be used for things like dirty laundry too.
+Pros
The bag sits well on your hips and packs the strap adjustment options to stay comfortable on long hikes
You can access the main compartment under a floating lid or through the panel-loading front zipper
-Cons
While there is plenty of room for shoes in this pack, there is no dedicated shoe compartment
65 litres is too large to take in almost any carry-on situation
#7 Great Daypack With Shoe Compartment – Under Armour Hustle
Under Armour Hustle is our top pick for the great daypack with shoe compartment
Specs
Volume (L) – 29
Weight (KG) – 1
Price ($) – 55
Low-key ready for work, this slim backpack is the most affordable backpack option on our list, but the impressive lists of specs certainly don't scream budget bag. While not quite as versatile as some other bags on our list, you'll be surprised at the extreme storage 29 litres offers, especially with the zippered shoe compartment.
Your laptop fits snugly in the included compartment, and the casual daypack perks take care of the rest. Two water bottle pockets, an ergonomic fit, and plenty of exterior straps fill out the edges. This day bag is just as capable on a twenty-minute walk as it is on an all-day adventure.
Our team felt this was the perfect work/ gym bag for those wanting something low key that they could use everyday. They loved that it offered great storage space for their needs without feeling bulky or cumbersome, especially on public transport.
+Pros
One of the best bags on the market that costs less than $100
A casual day bag look meets supersized performance thanks to the zippered bottom compartment
-Cons
Unlike many bags on our list, the Hustle stays traditional and doesn't feature much innovation
Under Armour didn't worry much about style when designing this affordable bag
For best duffel bag with shoe compartment, checkout Mahi Leather Overnighter
Specs
Volume (L) – N/A
Weight (KG) – N/A
Price ($) – 172
The leather kingpins are ready to dismount and take off. Shifting away from their traditional leather duffel style, this overnighter brings loads of easy reach pockets and fun carrying options suitable for a modern traveller. All this innovation is protected by hand-stitched premium leather, which still outlasts any synthetic materials.
Two brass fittings protect a large exterior pocket and the entire base of the duffel bag is reinforced to survive decades of bad baggage handlers. The external shoe compartment shifts this bag from a black hole duffel into a modern organisational marvel, with all the attention to detail we expect from any Mahi leather bag.
Our team felt this was the perfect solution for those classier folks amongst us who want to head off to the gym after work or pack some extra shoes for their trip without looking like they're carrying around sweaty footwear if you get their drift! This thing just oozes style and sophistication and beyond that the team felt the construction and materials used were top notch and mega durable too.
+Pros
100% full-grain leather meets modern innovation to provide the best of both worlds
Every Mahi leather bag is handmade by expert Spanish leather lovers
-Cons
The bag lacks the straps to be worn as a backpack if needed
When in use, the shoe compartment greatly subtracts from the main storage area
The best present of all… is CONVENIENCE!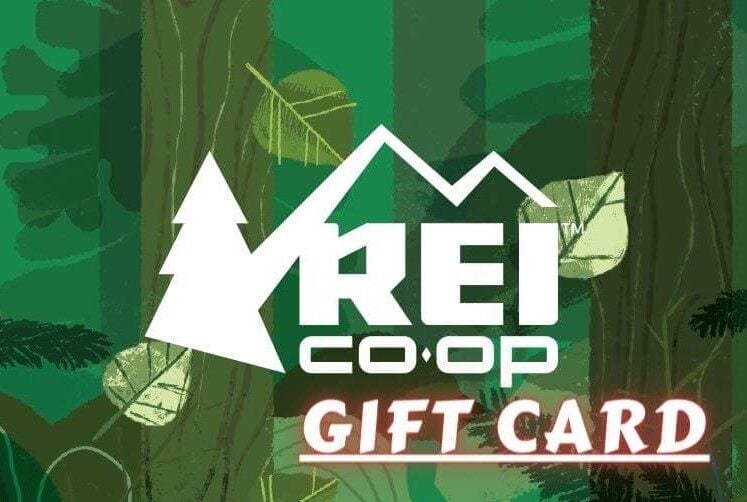 Now, you could spend a fat chunk of $$$ on the WRONG present for someone. Wrong size hiking boots, wrong fit backpack, wrong shape sleeping bag… As any adventurer will tell you, gear is a personal choice.
So give the adventurer in your life the gift of convenience: buy them an REI Co-op gift card! REI is The Broke Backpacker's retailer of choice for ALL things outdoors, and an REI gift card is the perfect present you can buy from them. And then you won't have to keep the receipt. 😉
Buy on REI!
Backpacks With Shoe Compartments

| Name | Volume (Litres) | Weight (KG) | Price (USD) |
| --- | --- | --- | --- |
| Nomatic 40L Travel Bag | 40 | 1.8 | 289 |
| AER Travel Pack 2 | 33 | 1.67 | 230 |
| Monarc Settra | 40 | 2 | 149 |
| TropicFeel Shell | 22-40 | 1.5 | 249 |
| Samsonite Open Road | 19.5 | 1.4 | 125 |
| Osprey Aether | 65 | 2.2 | 290 |
| Under Armour Hustle | 29 | 1 | 55 |
| Mahi Leather Overnighter | – | – | 172 |

Our GREATEST Travel Secrets…
Pop your email here & get the original Broke Backpacker Bible for FREE.
How and Where We Tested To Find The Backpack With A Shoe Compartment
To test these packs, we took each one and gave them a proper test ride. We gave them to a few different team members taking several trips to various places around the world to really get a good overall picture.
When it came to testing the best backpack with a shoe compartment, of course, one of the extra concerns was how each bag facilitated this specific need.
Packability
A backpack is designed to carry stuff and as such, top points are awarded for how packable one is. But in this case, we were interested in now only how well each pack maximises the space it has, but how accommodating to the shoe compartment it also was. So, did the compartment make packing the rest of the bag awkward or compromise the size?
Equally, we also paid attention to how easy the pack was to unpack – being able to retrieve items quickly was something we were keen to see.
Weight and Comfort of Carrying
If a pack is heavy or awkward to carry then it gets tiresome to carry, especially on longer trips. We know these bags are designed to carry shoes too which are often one of the heavier items to bring travelling, so we awarded max points for packs that minimise weight and maximum carry-comfort.
Functionality
In order to test out how well a pack fulfilled its primary purpose we used it for this purpose.
So in this case, as we were looking for the best backpack with a shoe compartment, we really wanted to know how well the pack facilitated this function. Whether the compartment ate into the space of the main pack or added weird weight distribution to the pack for example.
You get the idea right?
Aesthetics
Some people say that travel gear doesn't need to look good as long as it functions. Well, those people are probably Nickelback fans! Here at TBB we believe style and function can go hand in hand, so we also awarded points for how sexy a pack looks.
Durability and Weatherproofing
Ideally, in order to really test out how durable a backpack is we would drop it from a plane or at least take it for a casual hike up Everest or some shiz. Unfortunately, our budget doesn't quite accommodate those shenanigans, so we had to go more old school!
Here we inspected the build and construction quality of each bag including the materials used, the smoothness and strength of the zippers, as well as keeping an eye on certain pressure points more likely to break over time.
Similarly, when it came to testing how waterproof a pack was we went back to basics and poured a couple of pints over them (water, not beer, we're not heathens!) Any leaky mofos were banished to the depths of rucksack obscurity never to be seen again!
Final Thoughts on Backpacks With Shoe Compartments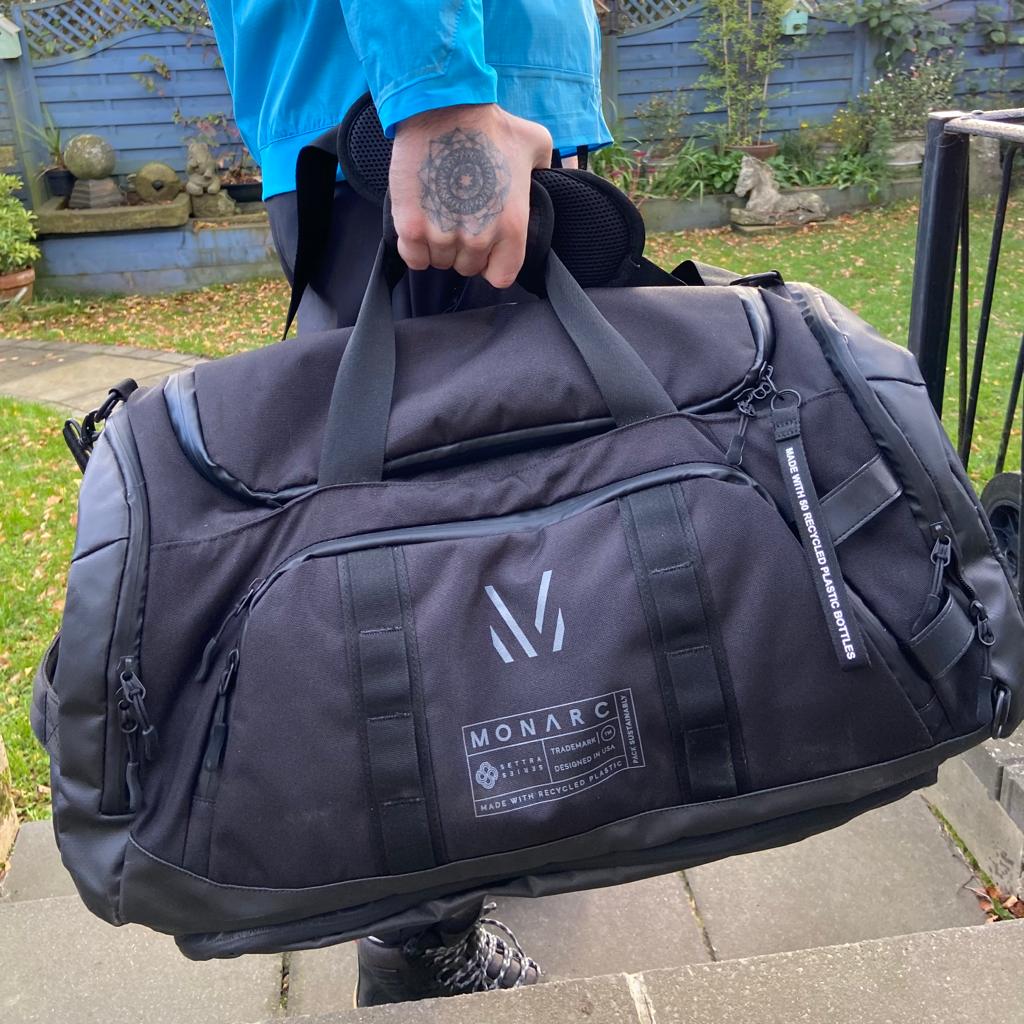 There you have it. From new-age Kickstarter models to traditional leather looks, these are our favourite backpacks with included shoe storage. Keep your stinky feet away from the jewellery and travel with one extra pair using these organisational companions.
We'll let you in on a bit of a secret…you don't have to fill up the compartment with just shoes! These external pockets can also be used to store laundry, wet clothes, souvenirs, and anything else you want to provide with some personal space.
These pockets allow you to make the most out of existing volume instead of throwing everything in one central location and hoping for the best. We showed you some bags with dividers, separate zippered pockets, and kangaroo pouches perfect for a few pairs.
Unfortunately, even shoe compartments can't create more volume with the same space magically. If you stuff up your shoe compartment, you'll lose some storage in the main room and vice versa.
Still, the separate compartment makes these bags stand out in a crowd and help completely optimise every inch of storage affordably. Day-trippers and international wanderers will find a thousand different benefits to the compartmentalized space, and these bags still fulfil the same promises as any more traditional backpacks.
Let us know the weirdest thing you've ever stuffed in a shoe compartment in the comments below!
We hope you've enjoyed our post and you've found the perfect backpack with a sneaker compartment for your next trip.
---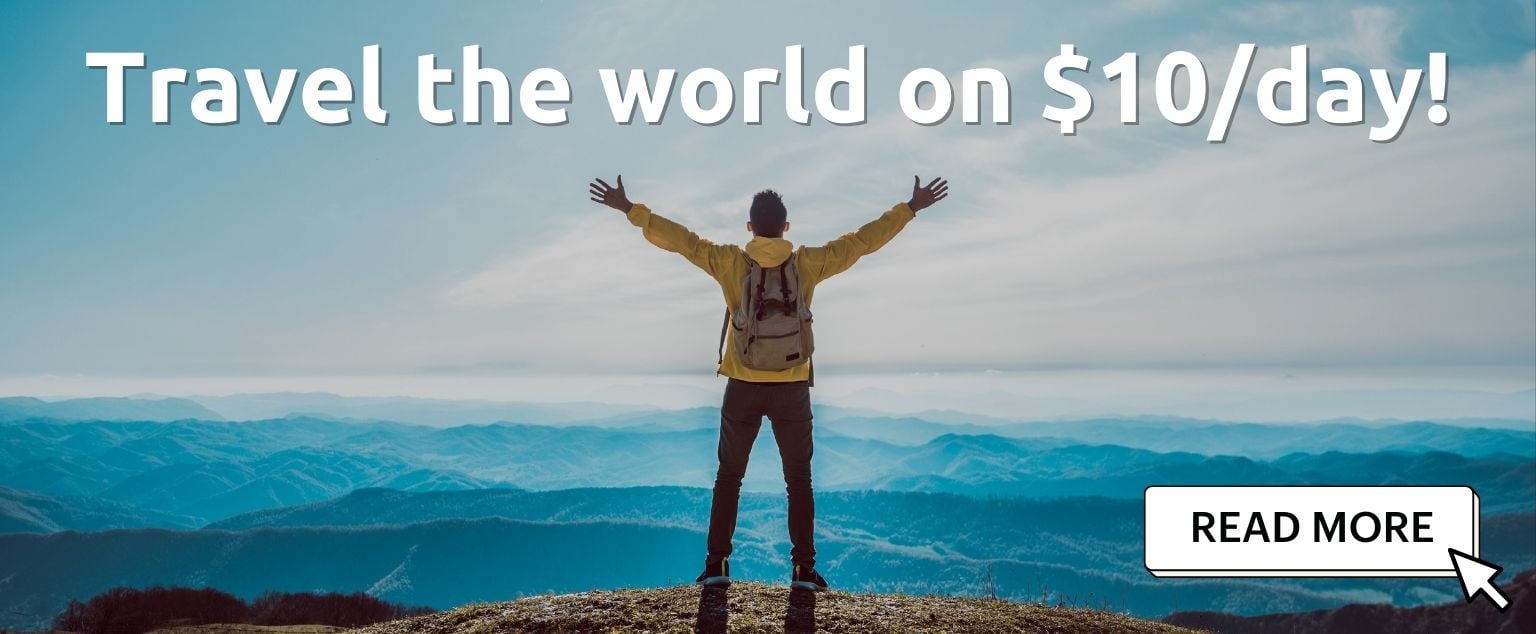 And for transparency's sake, please know that some of the links in our content are affiliate links. That means that if you book your accommodation, buy your gear, or sort your insurance through our link, we earn a small commission (at no extra cost to you). That said, we only link to the gear we trust and never recommend services we don't believe are up to scratch. Again, thank you!