Backpacker buses are popular across the world as they make getting from one place to another super convenient. Baz Bus is a well-known tourist service in South Africa that takes you from Cape Town right along the southern coast to Durban and then up to Johannesburg.
The service also lets you stopover at some smaller towns and villages along the way, really maximising how much you can see and do while in the country. It's also a 'hop-on hop-off service' so you can make as many stops along the way as you like.
Like everything, however, it also comes with some cons and you should definitely consider your needs before booking your ticket. There are also some cheaper (and more convenient) options that might be better suited to your itinerary.
Bad news Baz-heads. It seems that as of early 2022 Baz Bus is no longer operating. We guess that the long pandemic and 2 year closure of tourism was just too much for them.  It we hear of a suitable alternative service, we will let you lovely people know!
What is Transport Like in South Africa?
In short – terrible! It's certainly not the worst in the world, but South Africa has an incredibly unreliable bus network. If you're used to European-style bus and train networks, it'll be really frustrating trying to make your way around. Intercity travel is closer to the level of service available in the United States and Australia – not the worst, but not frequent.
Like the US and Australia, South Africa is like this mostly because the modern country was built with the car in mind. Pretty much everybody can drive and the major roads are well maintained.
South Africa is, however, much worse when it comes to inner city travel. Firstly safety is a big concern for pedestrians in a few of the cities, and transport networks are useless. Taxis are the most common form of travel for people that can't drive in Cape Town and Johannesburg.
What We Love About Baz Bus
Baz Bus is super convenient if you can't drive! Getting from one stop to another on your South African journey can be a nightmare so Baz Bus does fill a void. The major cities are connected by bus routes, but these aren't very frequent. There are also lots of towns on the Baz Bus route that aren't connected by public transport at all. Pros and cons aside, this is the form of travel we recommend the most if you're not hiring a car.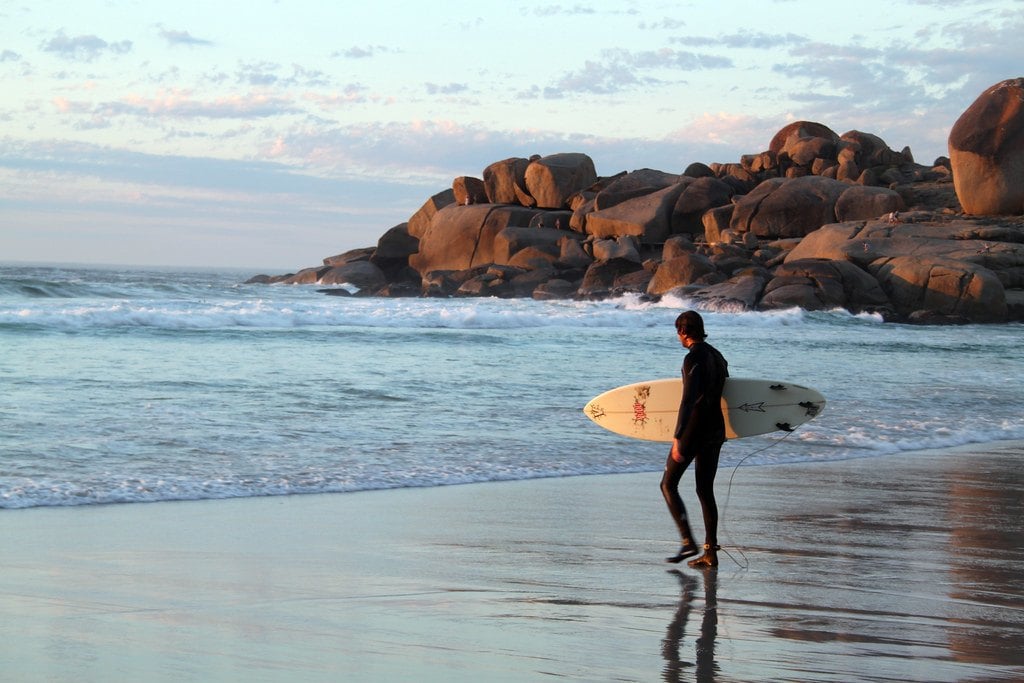 While safety shouldn't concern you too much when travelling between cities, it is a bit of a concern inside the larger cities. Cape Town is edgy and Johannesburg in particular is a notorious as crime hotspot. Baz Bus has a number of partner hostels in each city where you can be picked up and dropped off from the front door to offer you some piece of mind. This saves you having to figure out how to get to your accommodation if you're arriving after dark – so do consider taking this option.
It's also a super reliable service. With public transport you really can't be certain that it will arrive on time (sometimes it even departs early!) and even driving with a car can come with unforeseeable delays. It's nothing short of a miracle that Baz Bus is almost always on time. This makes it much easier to plan out your itinerary before you even arrive.
Baz Bus connects the entire southern coast of South Africa before heading up towards Johannesburg and Pretoria. So where are the most popular South Africa Backpacker hotspots along the route?
Where Can You Go on Baz Bus?
Cape Town
The southernmost city in Africa and by far the biggest gateway to South Africa, Cape Town is an iconic destination. Table Mountain has become a major Cape Town icon, but it's completely surrounded by stunning scenery. This will probably be the city you fly into, and it's also where the Baz Bus route starts.
Port Elizabeth
If you opt to take the Baz Bus you will have to spend a night in Port Elizabeth (referred to as PE by locals) – but that's definitely not a bad thing. This quirky little city is a major holiday destination for locals from South Africa. Known as a major hub for watersports, it enjoys a warm climate year round and gorgeous gardens.
Durban
This is another city you will have to stay in if you take the Baz Bus. Durban is the third largest city in the country and the capital of KwaZulu-Natal. This is the heart of South Africa's Indian culture, and a great culinary destination. The iconic Bunny Chow (curry in a bowl made out of bread) is from the city. There are some really cool Durban hostels where you can chill and meet other travellers.
Johannesburg and Pretoria
South Africa technically has three capitals, but Pretoria is the home of the executive, and in many ways feels like a typical government city with quaint gardens and planned neighbourhoods. Johannesburg (known locally as Jo'burg) is just south and is the largest city in South Africa. This multicultural hub has a wide array of cultural and historic attractions.
Everywhere in between
One of the big pros of Baz Bus is that you can hop off at the many small towns located along the way. From the winelands of Western Cape to the epic hikes in KwaZulu-Natal, there's a lot to see along the way. There are also a few journeys available off the main route that let you explore the heart of the country. Stellenbosch and St Lucia are our favorites.
Baz Bus isn't For Everyone
It's reliable, it's efficient, it's safe – but it isn't frequent! It only runs once a day between the backpacker hub Cape Town and Port Elizabeth. From PE to Jo'burg, it's only five times a week. You'll have to shape your entire stay in the country around their timetable. Some travellers like having this structure to work with, but others find it limiting.
Speaking of limitations, there are a few things to keep in mind before booking your ticket. The hop on hop off journeys can only be taken one way (with exception to some of the extra journeys that veer off the main route). Most travellers try not to double back on themselves anyway, but you should know that once you've decided to move on you won't be able to go back.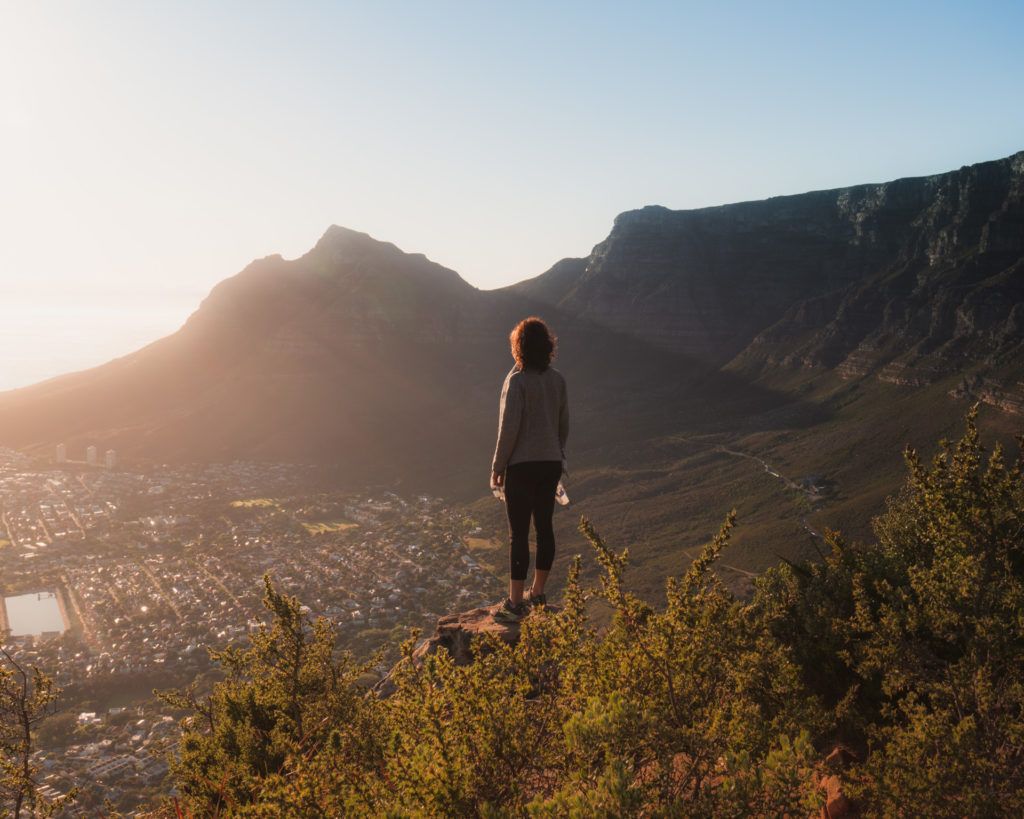 They've made return tickets a bit cheaper over the past few years, but again, once you've started making your way back you have to keep on the same path. You also have no choice but to stay in Port Elizabeth and Durban. As far as we're concerned, both of these cities are well worth visiting, but it can be frustrating if you're sticking to a strict schedule and want to prioritise other destinations.
It's also only really a backpacker bus in name, and won't be the same experience you're used to with similar services in other countries. It caters for tourists, but don't expect the famous party atmosphere of services like Oz Experience. So with that said, what are your chances of getting to socialise on Baz Bus?
Can You Meet Other Travellers on Baz Bus?
You can, but don't let this be a deciding factor! Think of travelling on the Baz Bus in the same way you might travel on a plane or train. How often do you strike up conversations with random travellers on these services? It happens, but a lot of the time your fellow passengers are just looking to get from A to B. Baz Bus is no different.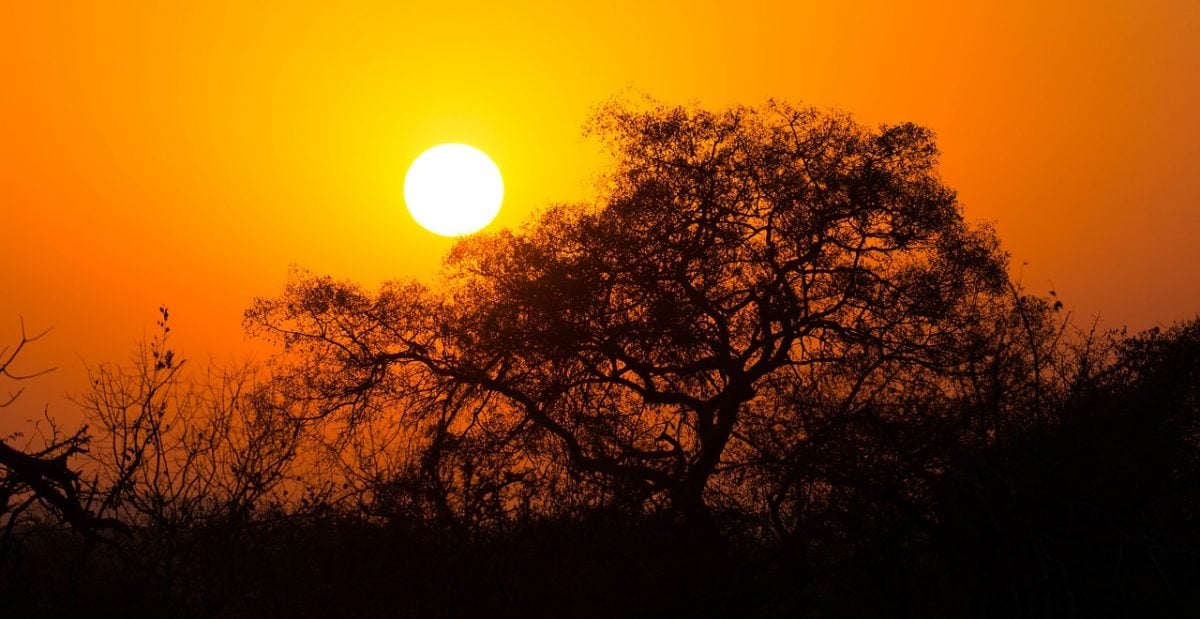 This might come as a shock to those who have travelled using backpacker buses in Australia and New Zealand where the social element is really a big sell. It's just different here and Baz Bus is more functional. As we've already mentioned, public transport is pretty bad in South Africa, so Baz Bus isn't really for the purpose of meeting other travellers, just for getting around.
If socialising is a big concern for you, then think about staying in hostels.
What If I Want to Hire a Car?
Go for it! Baz Bus is an incredible service for those that can't drive or don't want to risk hiring a vehicle in a different country, but we wouldn't choose it over hiring a car. You'll find that car hire works out cheaper and gives you more freedom to choose your itinerary. Yes, Baz Bus allows you to hop on and off, but you have no choice but stay in Port Elizabeth and trendy, upcoming Durban.
That being said, some travellers have safety concerns about South African roads. Reviews on this are mixed so we don't want to say either way, but generally, you should be more concerned about travel within cities than between them. The highways between cities are well-maintained and safe for the vast majority of visitors that opt to hire a car.
Final Thoughts
As with anything, there are pros and cons to travelling with Baz Bus. If hiring a car isn't an option available to you then it is definitely the best option for getting around South Africa. Within some small limitations, you have freedom to stop at as many towns along the route as you want. Some of these destinations simply cannot be visited by public transport.
If you do choose to travel with Baz Bus, we recommend staying at one of their partner hostels. They have loads of these in each city, and it means you get dropped off right at your front door. This gives you some peace of mind during those late night arrivals.
---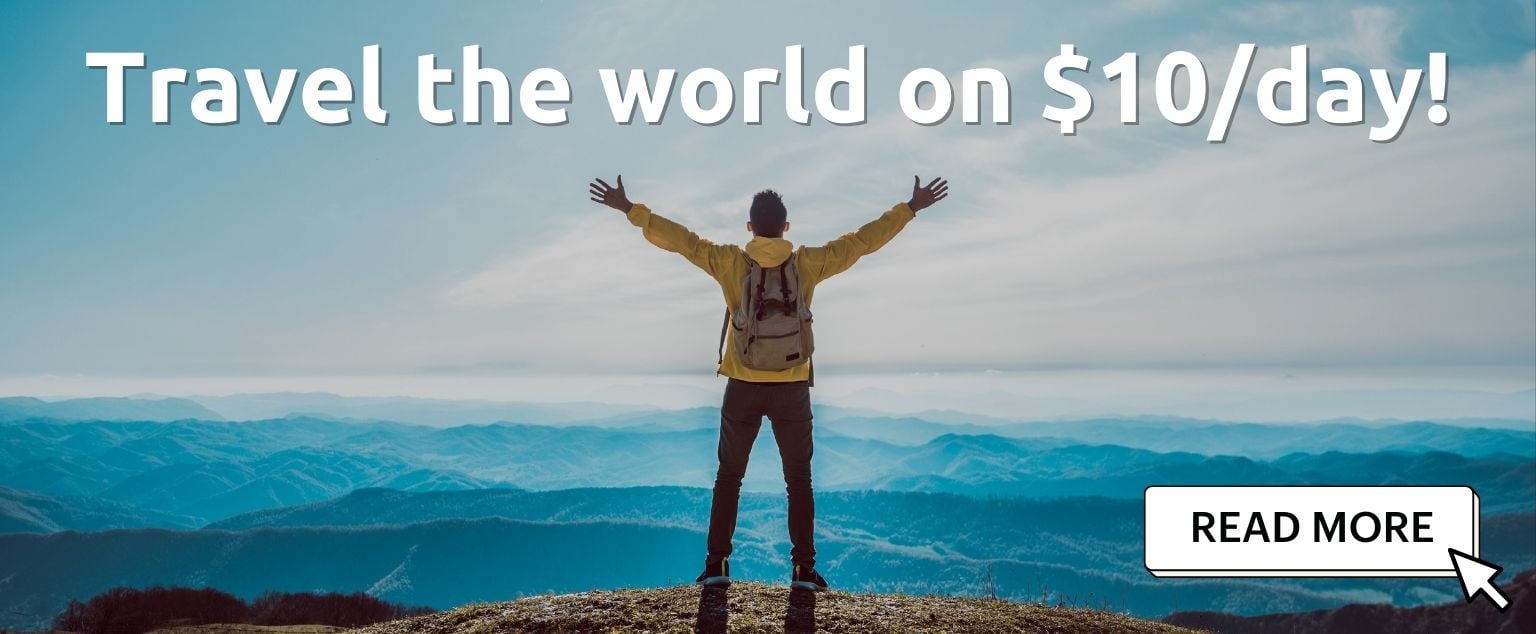 And for transparency's sake, please know that some of the links in our content are affiliate links. That means that if you book your accommodation, buy your gear, or sort your insurance through our link, we earn a small commission (at no extra cost to you). That said, we only link to the gear we trust and never recommend services we don't believe are up to scratch. Again, thank you!