This tiny city in Nova Scotia is oozing with charm. With beautiful seaside views, Halifax is rated as having some of the highest scores when it comes to the quality of life in Canada. Unsurprisingly, that makes it a great tourist destination, too. There's a happening nightlife and culinary scene, while parks, museums, and historic sites will also keep you busy.
If you want to live like a local, forget booking a hotel or a hostel. What you need is a vacation rental in Halifax. These properties are not only bursting with character; they also offer excellent value for money. But where do you start your search?
That's where we come in. In this post, we'll take a look at the 15 best Airbnbs in Halifax. Not only that, we'll give you some ideas on what you can do in and around the city by exploring the Airbnb Experiences on offer too.
Quick Answer: These are the Top 15 Airbnbs in Halifax
Overall Best Value Airbnb in Halifax
Overall Best Value Airbnb in Halifax
South End Condo
> $$
> Six Guests
> Self-check-in
> Fully equipped kitchen
Best Budget Airbnb in Halifax
Best Budget Airbnb in Halifax
Charming Home in Halifax's North End
> $
> Two Guests
> Top location
> Back deck with BBQ
Best Airbnb for Couples in Halifax
Best Airbnb for Couples in Halifax
Architecturally Designed Townhouse
> $$$
> Two Guests
> Queen bed
> 66" Smart TV
Best Airbnb for Families in Halifax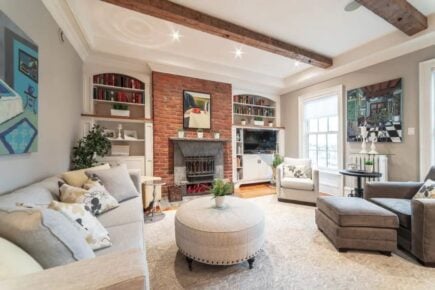 Best Airbnb for Families in Halifax
Historical Downtown House
> $$$$$
> Six Guests
> Outdoor spaces
> Kitchen and dining Area
Over-the-Top Luxury Airbnb in Halifax
Over-the-Top Luxury Airbnb in Halifax
Roomy Penthouse with water views
> $$$$$$$
> 12 Guests
> Outdoor terrace
> Lots of light
What to Expect from Airbnbs in Halifax
Halifax might not be the first place that comes to your mind when thinking about where to stay in Canada. However, there's a wide range of Airbnbs in Halifax. In the city itself, there are properties that can suit all budgets and group sizes. If you're travelling solo or hoping to keep your costs low, consider a private room.
Small groups with more to spend should consider entire flats or lofts, while larger groups and/or families will benefit from townhouses.
Many Airbnbs in Halifax are managed by local hosts. However, with larger properties and some condos (especially rooftops and penthouses), you'll find that you're dealing with a company. Both local hosts and companies will be able to give you recommendations on what to see and do during your stay.
Townhouse
There are around 60 townhouses in Halifax up for grabs on Airbnb. Often seen as homes away from home for many tourists, they often have fully equipped kitchens, large living spaces, and multiple bathrooms and bedrooms. In some, you may even get a garden.
Many townhouses are in Downtown, North End, and South End – all cool neighbourhoods to use as a base during your trip. If you'd like to be a bit further out from the bright lights and noise of the city, consider somewhere a little quieter, like Clayton Park, Armdale, or even the other side of the water in Dartmouth.
The majority of townhouses are large properties sleeping six or more guests. That means they're great for visiting families or groups of friends. However, there are also some smaller properties that would ideally suit a couple or a solo traveller.
Loft
A loft apartment is the ideal Halifax Airbnb for a couple or a solo traveller who can afford to splash the cash. Almost always found above the ground floor, lofts are usually found on the top floor of a building. Sometimes though, a loft can refer to a ground floor flat with a mezzanine level.
If you're lucky, that means you're more likely to get somewhere with a roof terrace or a balcony where you can enjoy the views. Even if you don't get that, your Halifax loft will almost always come with a fully equipped kitchen, living space, and lots of light coming in.
Though most Halifax lofts have space for two guests, you will find some that can accommodate four or five guests.
Private Room
If you're travelling solo or on a budget, a private room is the ideal way to see Halifax. It may be in a townhouse, a local host's flat, or a bed and breakfast.
If you choose private rooms in townhouses or entire flats, you're likely also to have access to the rest of the house. That can include living spaces and kitchens, which will enable you to keep your costs down further.
Should you choose a bed and breakfast, you'll have access to a room and, more often than not, a private bathroom. However, it's unlikely that you'll have access to a kitchen, though you will be provided with breakfast in the morning!
Why Stay in an Airbnb
Now that you know what's available in Halifax, here are five sure-fire reasons you should stay in an Airbnb.
Local Experience: When staying with a local host, you can get a cool perspective on all the best things to see and do in the area. That doesn't just go for Halifax, but for all travel destinations in Canada. No need for a guidebook!
Privacy: Some Airbnbs have self-check-in, and you can filter for a completely private accommodation if necessary.
Affordability: If you put an Airbnb next to a hotel of the same cost, there's only going to be one winner when it comes to value for money. And guess what? It's not the hotel!
Safety: With host and guest vetted by Airbnb, both of you can enjoy peace of mind throughout your stay. If you need anything urgent, Airbnb customer support is available 24/7!
Airbnb Experiences: It's not just about great places to stay; Airbnb Experiences offer you a chance to do lots of fun stuff when you reach your destination too. More on that later!
What is the One Item Every Traveller NEEDS???
There is one item every traveller NEEDS. Some travellers don't even know they need it, but those travellers need it more than anyone.
What is this forgotten essential of the backpacker-life? SPOILERS! Guess you'll just have to click the button to find out. 😉
Find Out What It Is!
The 15 Top Airbnbs in Halifax
Well, you've seen why you should stay in an Airbnb and the types of properties on offer in Halifax. So, let's check out the part you've all been waiting for: here are the top 15 Airbnbs in Halifax! 
Overall Best Value Airbnb in Halifax | South End Condo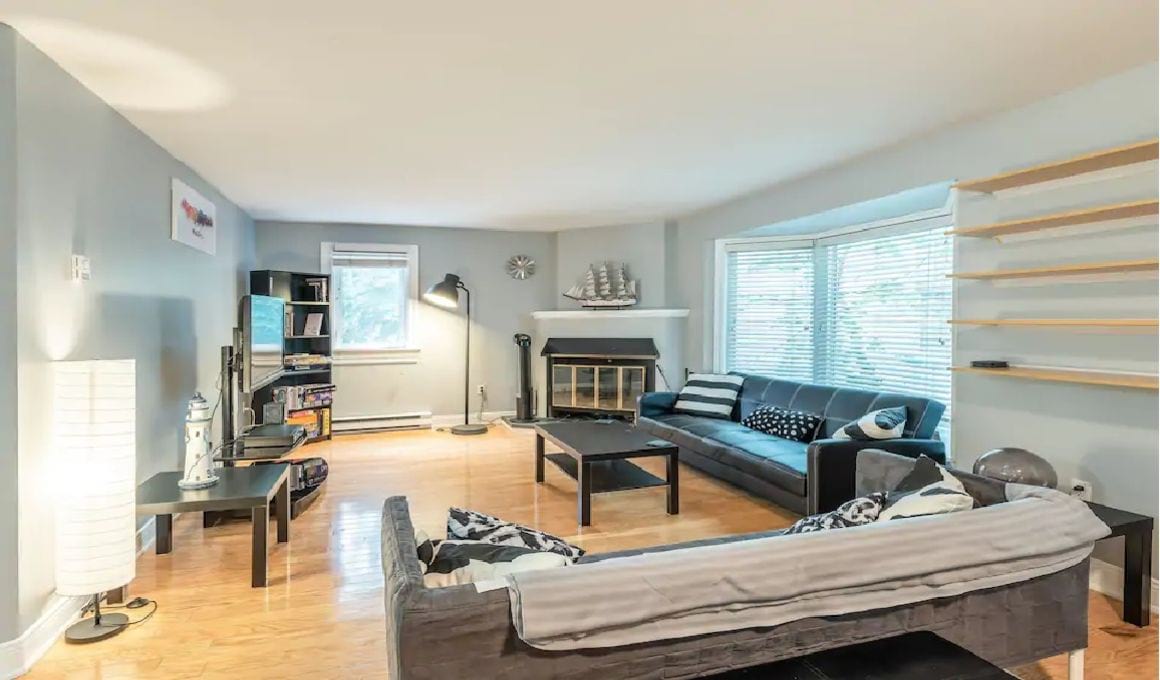 Six Guests
Fully equipped kitchen
A good thing about Halifax is that the cost of living is quite low. In Vancouver or Toronto, you'd be looking at a private room if you were on a budget, but that's not necessary here. Offering a fully equipped kitchen, self-check-in, and space for six guests in the hip South End area, you've got a real bargain on your hands! It can be booked for both short and long stays.
Make the most of Halifax's low cost of living with this two-bedroom condo that can sleep up to six guests. There's a fully equipped kitchen, self-check-in, and you're just a stone's throw from everything in the South End neighbourhood.
Two Guests
Back deck with BBQ
This private room in Halifax's North End is warm and welcoming, but most importantly, it's cheap! Your host has carefully prepared a list of places to eat and things to do, which is a nice touch. The room has five bedrooms and common areas, so you may even meet other travellers here – great if you're solo. Even if it's just you and your host, you can enjoy chilling with them on the back deck over a BBQ.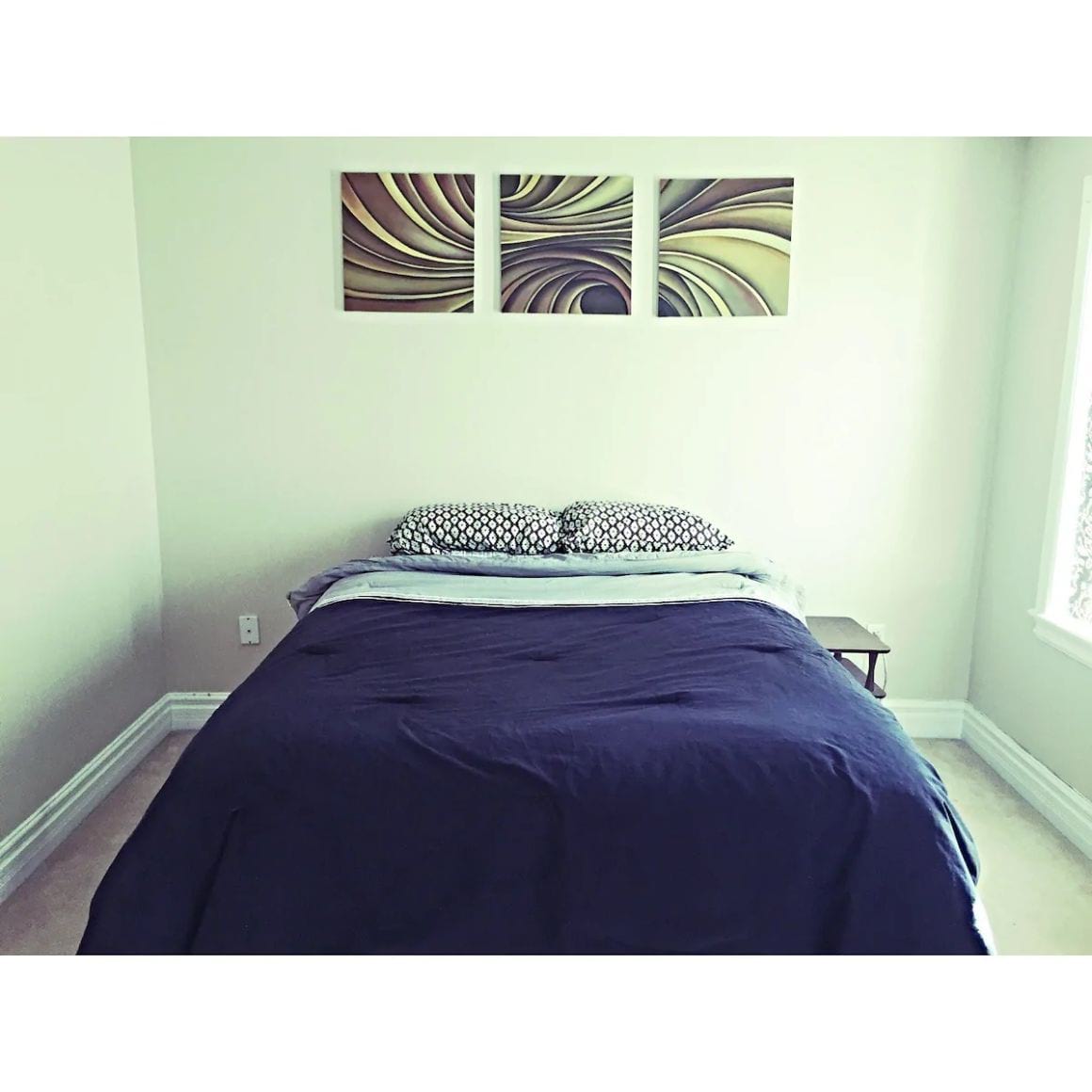 A private room in a local's home is ideal for a solo traveller. You can keep your costs down and get a fresh perspective on your destination. The small patio is nice for chilling and enjoying the harbour views, and you've also got access to a lounge and kitchen. In your room, there's a queen bed, a desk, and a chair – so it's suitable for digital nomads.
Is This the Best Travel Pack EVER???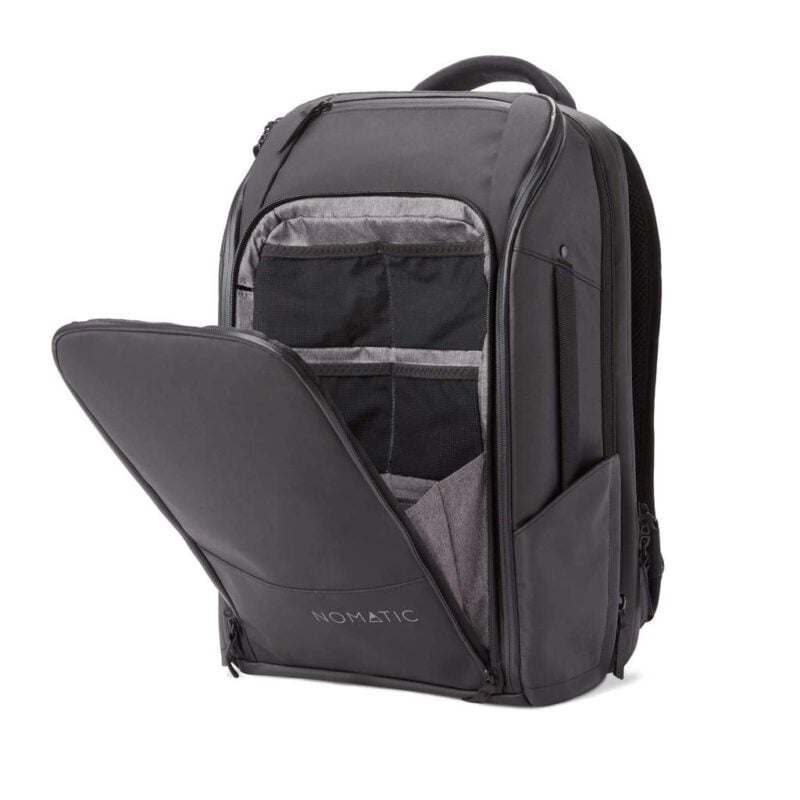 Looking for somewhere cosy and romantic to stay with your other half? This Halifax Airbnb Plus property might just be the place for you. Everything is close by, so you can make the most of the city's awesome restaurants, bars, and nightlife. However, a night in may be just as enticing: you can enjoy a movie on the 66-inch smart TV before retiring to the queen bed together.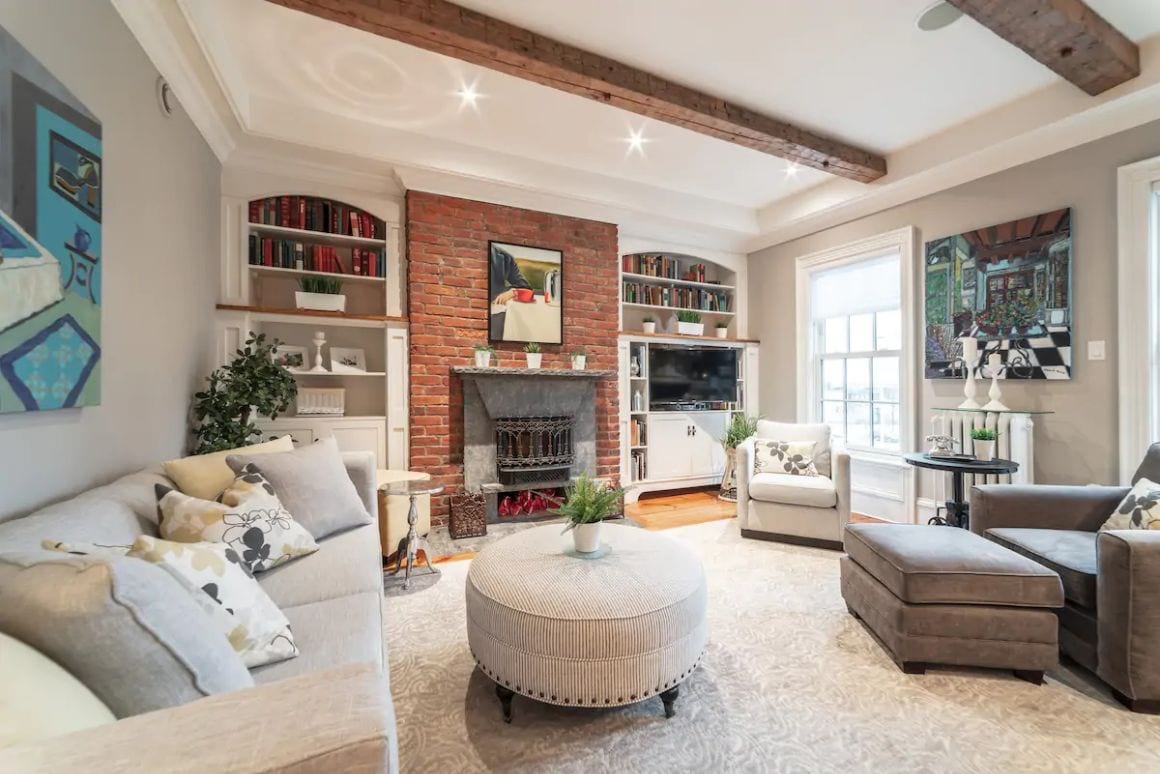 Six Guests
Kitchen and dining Area
Travelling to Halifax with the family? Then take a look at this place. The historical house is right in the heart of Downtown, with the waterfront just steps away. The apartment offers a bright sunny living room where you can spend quality time with your family. Or you could sit out in the garden if the weather's good enough. The fully equipped kitchen means it's easy to prepare a family favourite too!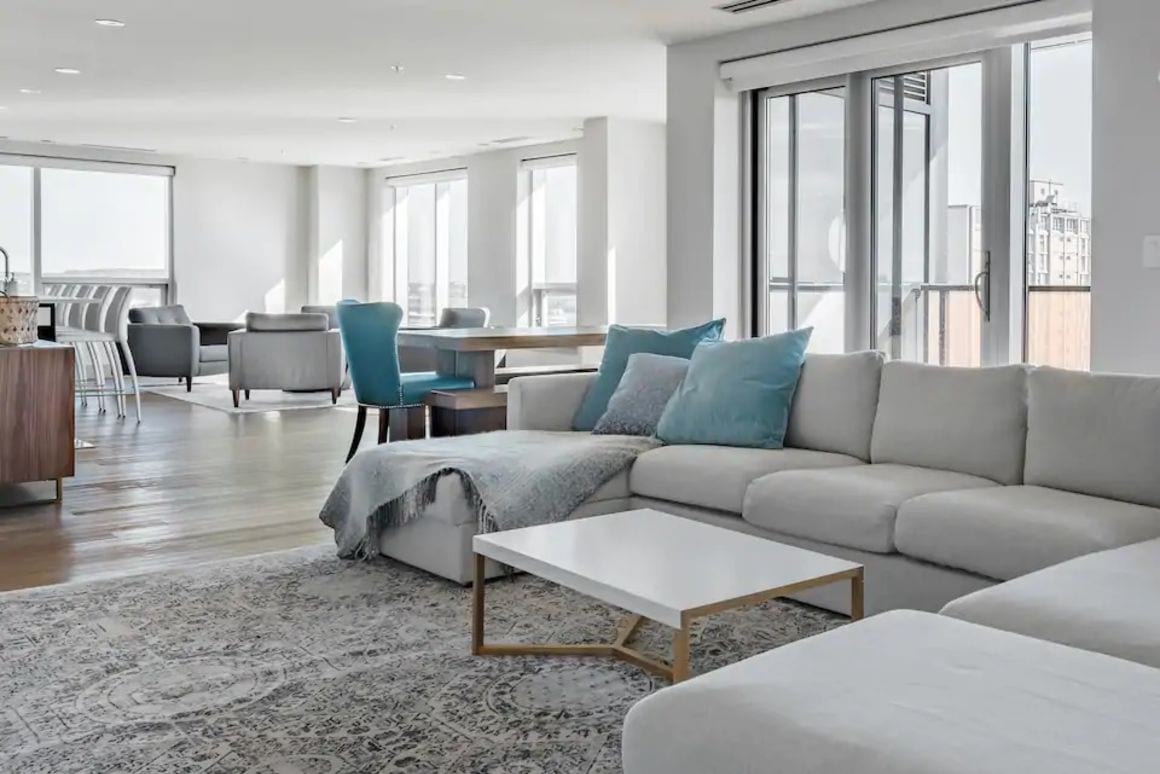 This penthouse apartment has space for up to 12 guests and spectacular views across the city. The subtle and minimalist design leaves no distractions from the light coming in from the large windows – showing off the wooden dining table, the fully equipped kitchen, and the cool artwork. The best thing? If you split it 12 ways, it's not even that pricey!
$$$
Private deck and garden
Six Guests
One of best neighbourhoods in Canada!
The Hydrostone area has been voted as one of the best neighbourhoods in Canada. So it's not just an awesome townhouse you're getting if you book this, but an incredible neighbourhood, too! The house doesn't just trade on the neighbourhood's name though. It has softwood flooring, a fully equipped kitchen, and both indoor and outdoor living spaces. It's a beautiful place to come home to after a busy day of exploring!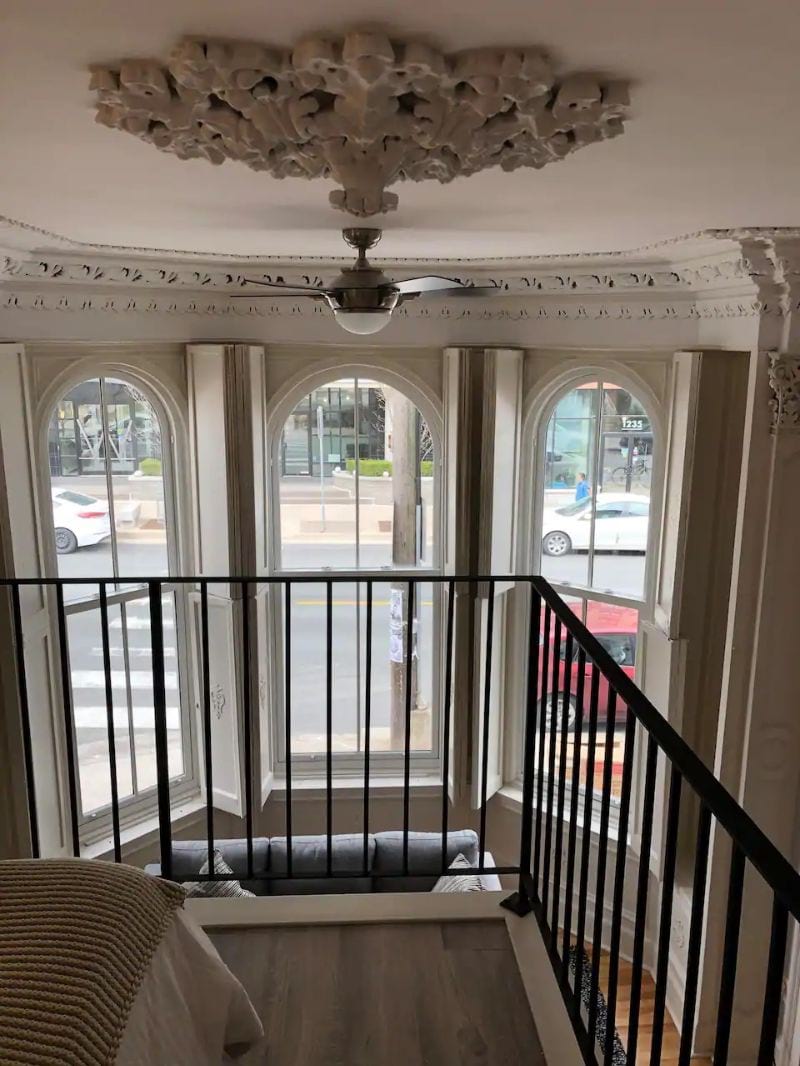 This cool studio loft is hidden away in a heritage building. Good for solo adventurers, business travellers, and couples, you have a mezzanine with a comfy queen bed 74 inches above the floor. Underneath that mezzanine, you'll find a living space, a kitchen, a tv, and views onto the street outside- amongst other things!
Best Private Room in Halifax | Harbour Views
Four Guests
Private balcony
We've already seen a couple of incredible private rooms in Halifax. However, this one takes the crown as the best. There are actually two bedrooms in the private part of this apartment, on the 25th floor of a modern and stylish unit. From your master bedroom, you can look out over the harbour itself as there's a balcony attached!
Two Guests
Shared living room
Usually, a dedicated workspace and fast Wi-Fi are the bare minimum that a digital nomad will ask for. However, this cosy private room offers a lot more. You've also got a shared living room where you can chill out – and if you ask your host nicely, you might even be able to work at the breakfast bar in the open plan kitchen/living area! When you're not working, you'll be pleased to know that all the city's attractions are just a short distance away.
$$$$
Access to pool and gym
Five Guests
Rooftop terrace with views
If you want to keep your fitness regime up during your vacation, what could be better than staying somewhere with a pool and a gym? Even if you just want somewhere to relax the muscles after a day of exploring, it's still a great idea. At this cool condo, you'll have access to a swimming pool and gym – as well as a spectacular roof terrace with views out over the waterfront!
Five Guests
Original fireplace
Choosing a location is the most important part when spending a weekend in a city. However, in a city as compact as Halifax where everything is within walking distance, this is just an excuse to show off another gorgeous Airbnb! The Georgian rowhouse dates back to the mid 18th century, and its authentic indoor brickwork and original fireplaces take you back in time. However, there are some contemporary touches too, such as a modern kitchen, private deck, and TV.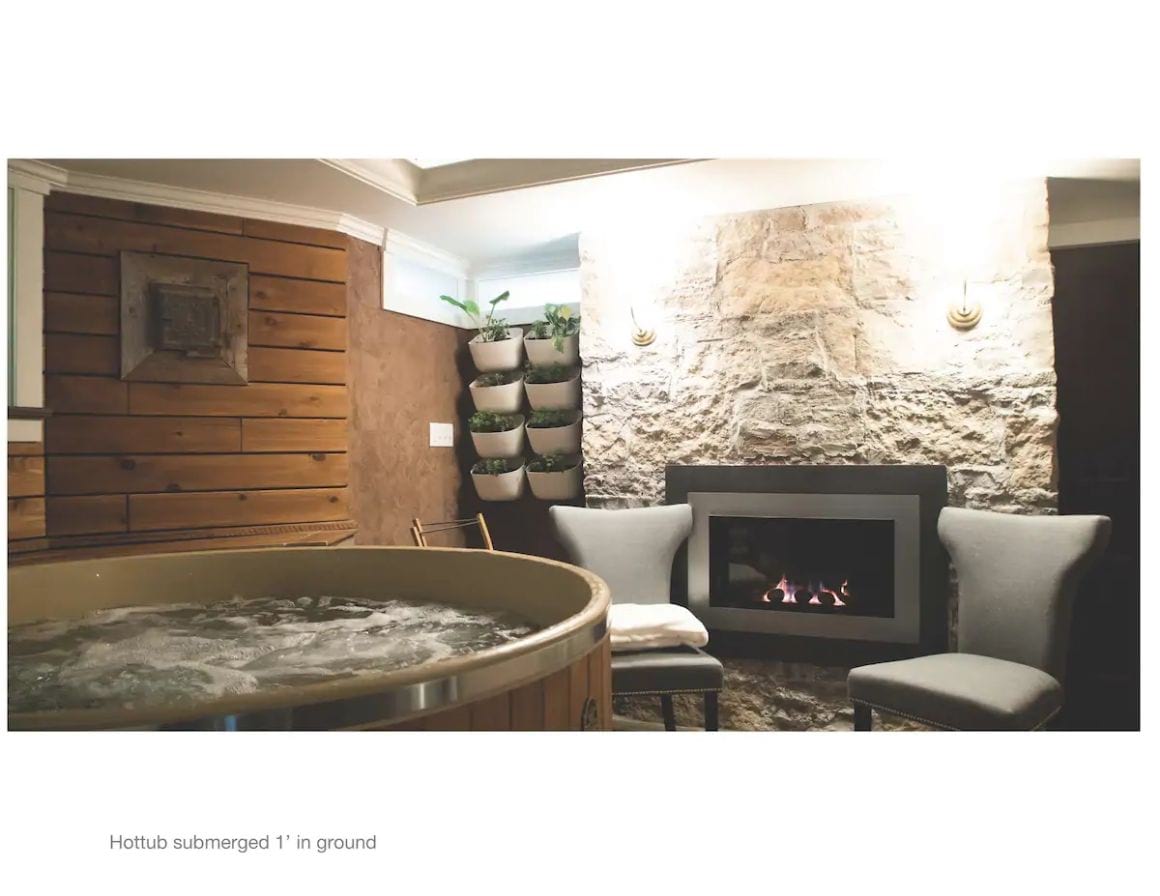 $$$$
Ten-foot movie screen
Okay, you've already seen a property with a pool, but if you want something that's going to keep you a little warmer, you'll need a hot tub. Just imagine soaking in that jacuzzi after a day of walking around the city – it'll be heaven! As well as the jacuzzi, there are other cool features, including a ten-foot pull-down movie screen, a piano, and a sofa that four guests can comfortably fit on.
Six Guests
Balcony on 25th floor
Yes, this place has a very cool view over Halifax. However, that's not the only reason you'd want to stay here. Packed with 80s nostalgia, this is gamer heaven. There are old Nintendo consoles and even an arcade machine. With space for six, it's perfect for a group of friends or family – all that gaming equipment is sure to keep the kids quiet!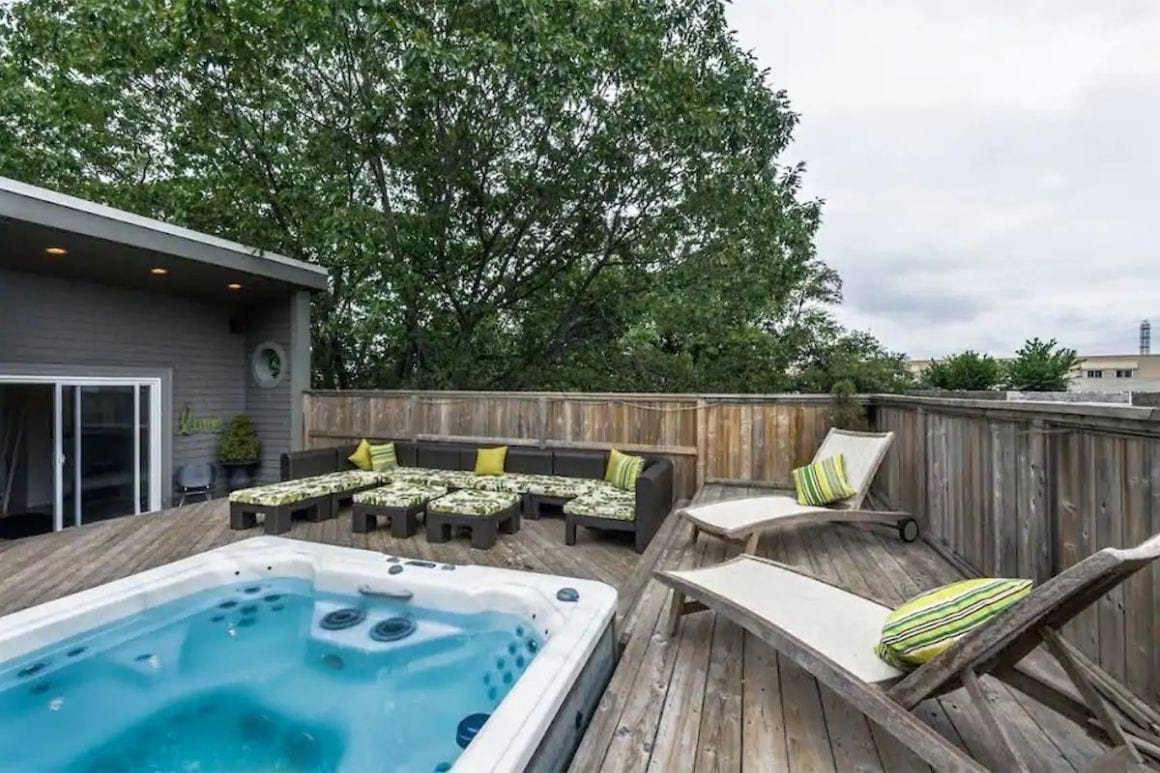 $$$$
Rooftop patio with hot tub
Nine Guests
Top floor gym!
The most important thing when travelling with friends is that you have somewhere to kick back and relax together. You can do that here on the back patio – in or out of the hot tub! If the weather is making that difficult, the indoor living spaces aren't bad either. There's even a gym on the top floor.
Top 5 Airbnb Experiences in Halifax
Well, there you go. We've seen the 15 best Airbnbs in Halifax. While you're still mulling over which is the best place to stay, let's look at what to do when you arrive.
The best way to do that is through Airbnb Experiences. Curated by local guides, they can be anything from a walking tour around your chosen city to an outdoor activity such as kayaking or hiking.
Airbnb Experiences are a great way to get out and discover not just Halifax, but the whole state of Nova Scotia. You'll notice that some of these Experiences are an hour or so away from Downtown Halifax, but making the trip is well worth it!
$39/person
2 hours
Up to 7 Guests
Halifax is rather small, and it's not tricky to see everything. However, if you're following your guidebook or just the internet, you may miss some cool local sights. Eliminate the possibility of that with this tour given by a local host. As well as cool attractions, you'll be introduced to some of Halifax's haunted areas, as well as regaled with Haligonian folk tales and urban myths!
$100/person
3 hours
Up to 4 Guests
Halifax is surrounded by water, and you may end up feeling like you've missed out on something if you spend your entire vacation on dry land. Even if you haven't had a lot of experience with sailing, this trip is still a lot of fun. Your hosts will take you around the Bedford Basin and tell you all about the area's history. There are some snacks and beverages that you can enjoy onboard too.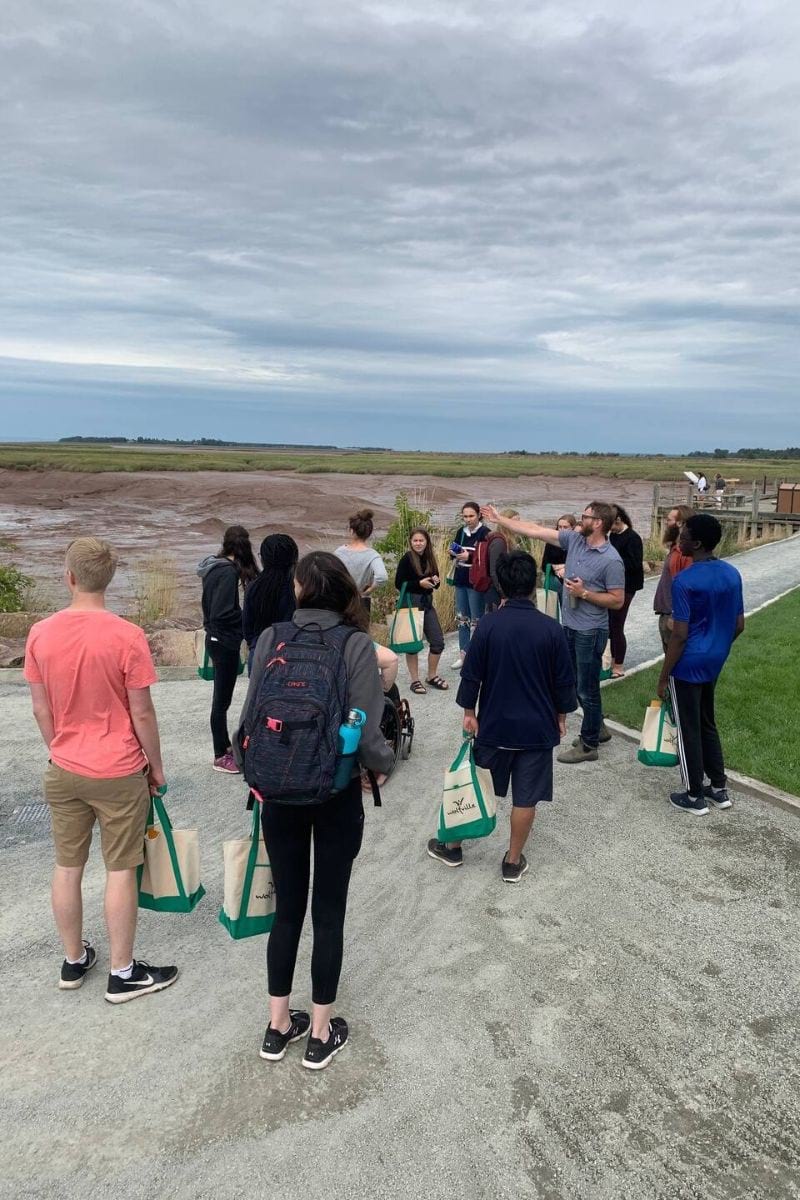 $12/person
1.5 hours
Up to 10 guests
Located just over an hour north of Halifax, Wolfville is a town with a long history on the shores of the Bay of Fundy. It's also the epicentre of the region's wine scene, with eight wineries in a 10km radius of Wolfville. It also boasts the world's largest food film fest. This tour is a quick introduction to historic Wolfville: you'll learn more about the town's past as well as get recommendations on places to go nearby in the Annapolis Valley.
$397/person
4 hours
Up to 6 Guests
An hour and a half west of Halifax, LaHave is the starting point for this epic kayaking day trip. The calm waters make it a paddlers' paradise, which you're sure to notice as you're making your way through the northern part of the archipelago. If you're feeling brave, you'll be able to take a dip in the Northern Atlantic. That should wake you up between sauna sessions!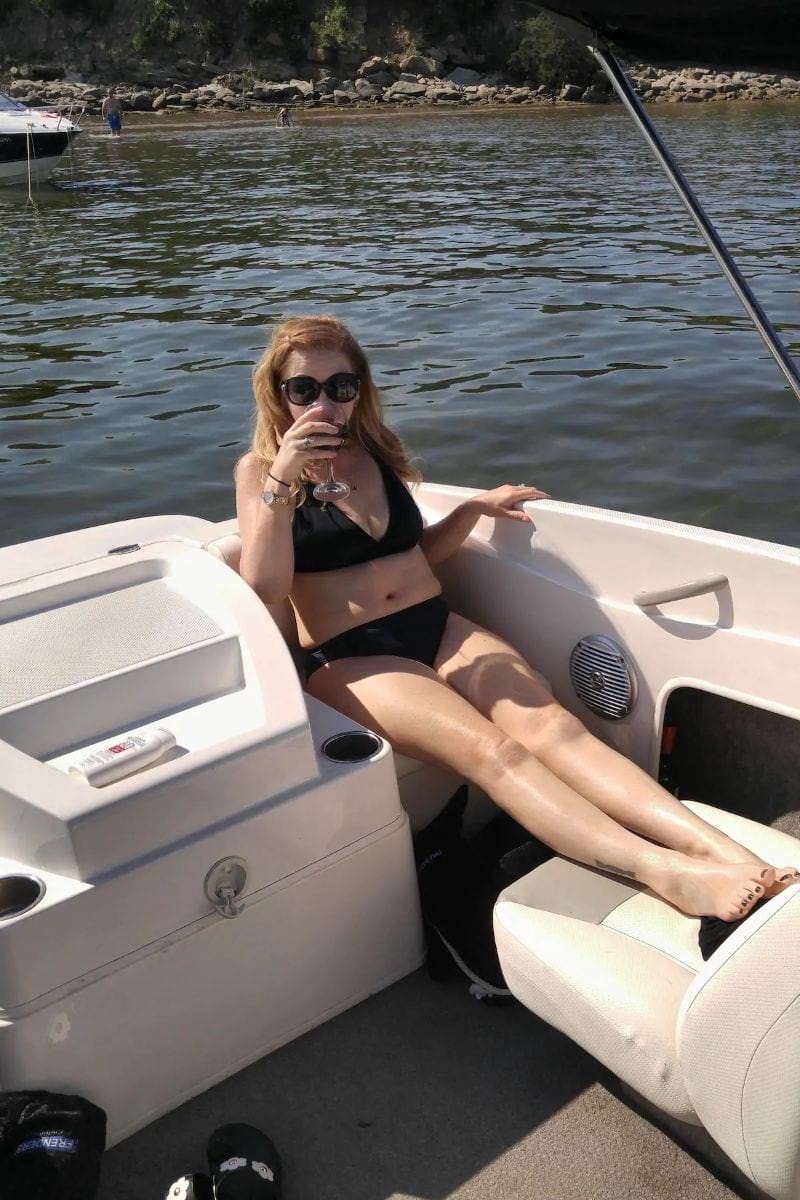 $39/person
2 hours
Up to 7 Guests
This one is the furthest away from Halifax, but it's well worth the journey. New Glasgow is 160km (in other words, a 1.75-hour drive) – but when you arrive, you'll be boarding a speedboat straight away. Travel up the New Glasgow River to the Pictou Harbour before heading to hidden beaches and cliffs. Keep your eyes peeled for seals on this awesome day trip from Halifax!
Don't Forget Your Halifax Travel Insurance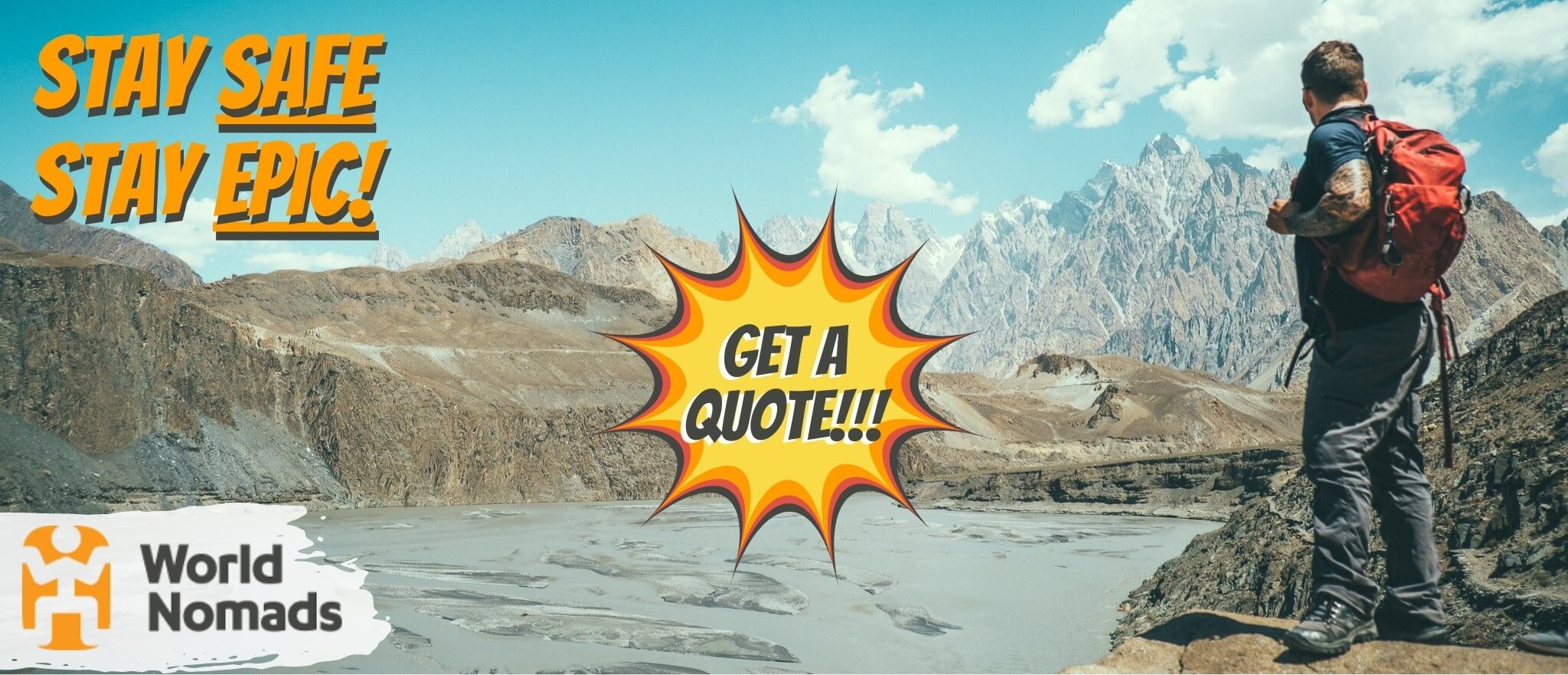 It's good to get lost sometimes, but it's also good not to get too lost. There are people that want you home in one piece.
There's one travel insurance provider The Broke Backpacker trusts for all his wildest shenanigans… World Nomads!
Click the button below to get a quote on your insurance or read our in-depth review of World Nomads' coverage. And then… let the shenanigans begin. 😉
Final Thoughts on Halifax Airbnbs
So, there you have it. Not only have you seen the 15 best Airbnbs in Halifax, but you've also seen five of the best Airbnb Experiences. We've practically planned your vacation!
Whether you want to stay in a cool condo, a spacious townhouse, or a fabulous penthouse overlooking the harbour, there's an Airbnb in Halifax for you.
If you still can't make your mind up, we'd suggest going for our overall best value Airbnb in Halifax. That's the South End Condo. Everything you could want to see in the city is within walking distance of here, and it's pretty stylish too!
We hope that wherever you choose to stay, you have a fantastic vacation in Halifax. Make sure to check out World Nomads for travel insurance policies to keep yourself and your belongings safe too.
---
Thanks for reading – that was fun! 😀
We bring you epic FREE content!
Find out how YOU can help support us.
We're a big site with a big team and this job isn't always easy. But we do it because we love it – we love providing epic and free content. We love the knowledge that our content keeps you adventuring. We don't ask for money, but if you'd like to find out how you can help the site in more organic ways, click the button below.
Thank you for your support 🙂
---
Bye for now, but not forever!
If you want MORE top-tier Broke Backpacker content like this, then sign up for our weekly newsletter below to get the latest and greatest!
And for transparency's sake, please know that some of the links in our content are affiliate links. That means that if you book your accommodation, buy your gear, or sort your insurance through our link, we earn a small commission (at no extra cost to you). That said, we only link to the gear we trust and never recommend services we don't believe are up to scratch. Again, thank you!